Ready for summer adventures?! We have rounded up 250+ summer things to do outdoors in Northeast Wisconsin including the Fox Valley, Oshkosh, Green Bay, Door County, and beyond!
As the weather heats up our thoughts turn to summer and what summer will be like for us this year. With the current pandemic, many of our usual summertime fun venues have closed or changed the way they operate. But, you can still have fun this summer in Northeast Wisconsin!
In this summer guide, you'll find places where you can swim, swing, walk, and play in the area that are open! We've also got our best frozen treat recommendations so you can find that perfect ice cream cone and custard. You'll also find free and cheap things to do, plus movies, summer camps, and date nights.
As the situation in our community changes and new summertime fun opportunities open up, we'll update this list. So don't forget to bookmark us and check back often!
Editor's Note: Wisconsin is no longer operating under Safer at Home orders or following the Badger Bounce Back Plan. We recognize that this is going to be a confusing period of time with varying opinions on what people should and shouldn't be doing. For the last 8 years, Go Valley Kids has been a reliable source of information for our community. We will continue to provide updates on the outdoor spaces and activities that are open under government guidelines. This does not constitute an endorsement or a suggestion that we jump back into a "normal" way of life. Masks are encouraged if you are out in public spaces. During this time we encourage everyone to be informed and choose what they feel is best for their own family.
READ MORE: 60+ Things to Do at Home this Summer!
We try to be prepared for quick changes in plans or opportunities for unscheduled fun or adventure. The real trick is to remember to replenish and replace as you use items!
We keep these in the car:
Antibacterial Soap
Face Masks
Mosquito Bug Spray
Sunscreen
Towel
Blanket
Playground Ball
Chalk
Bubbles
First Aid Kit, consider having a tick-removal kit as part of your standard first aid kit.
A book or magazine for everyone for unexpected waiting.
Snacks that aren't affected by heat like granola bars.
Empty water bottles because at some point, someone will forget.
A roll of toilet paper and package of baby wipes.
A set of clothing for each kid and parent. This makes it easy to say yes to impromptu messy or wet activities as well as being prepared for accidents or leaky diapers.
A stack of empty plastic grocery bags and a few gallon size zip top bags to make it easy to pack out trash from parks or to put wet or dirty clothes inside.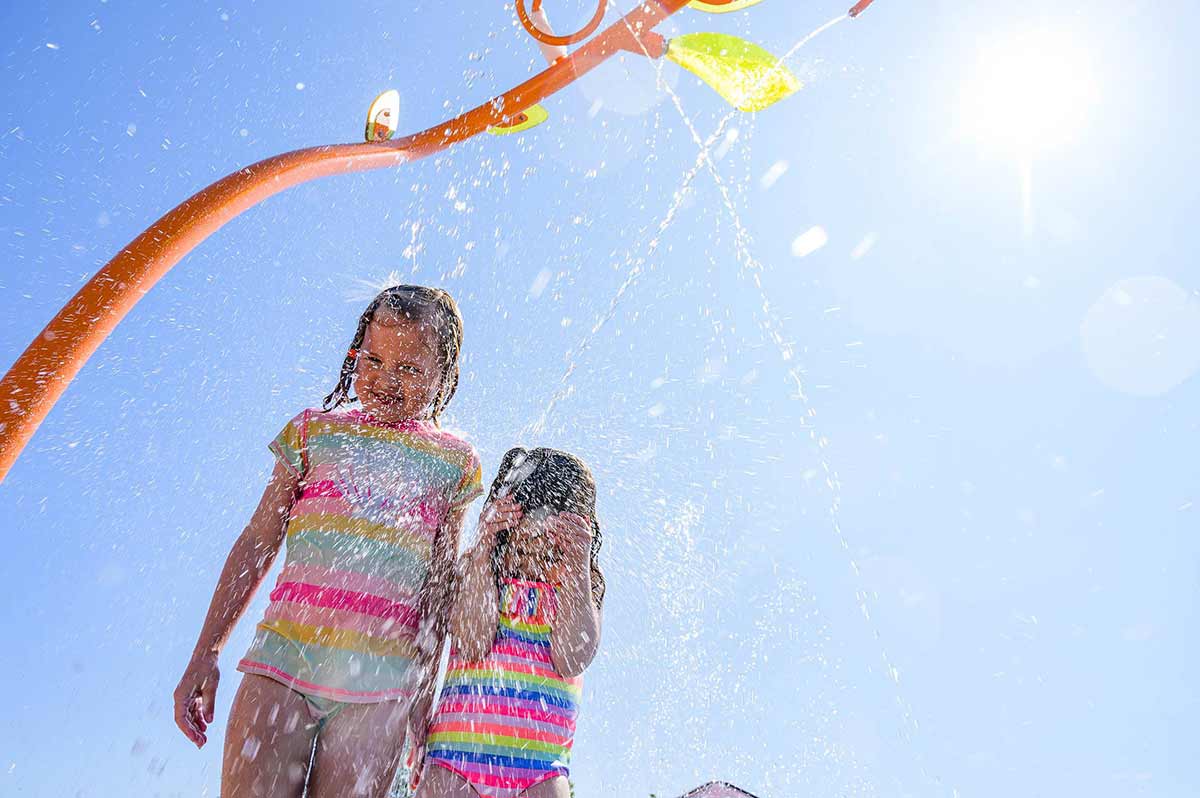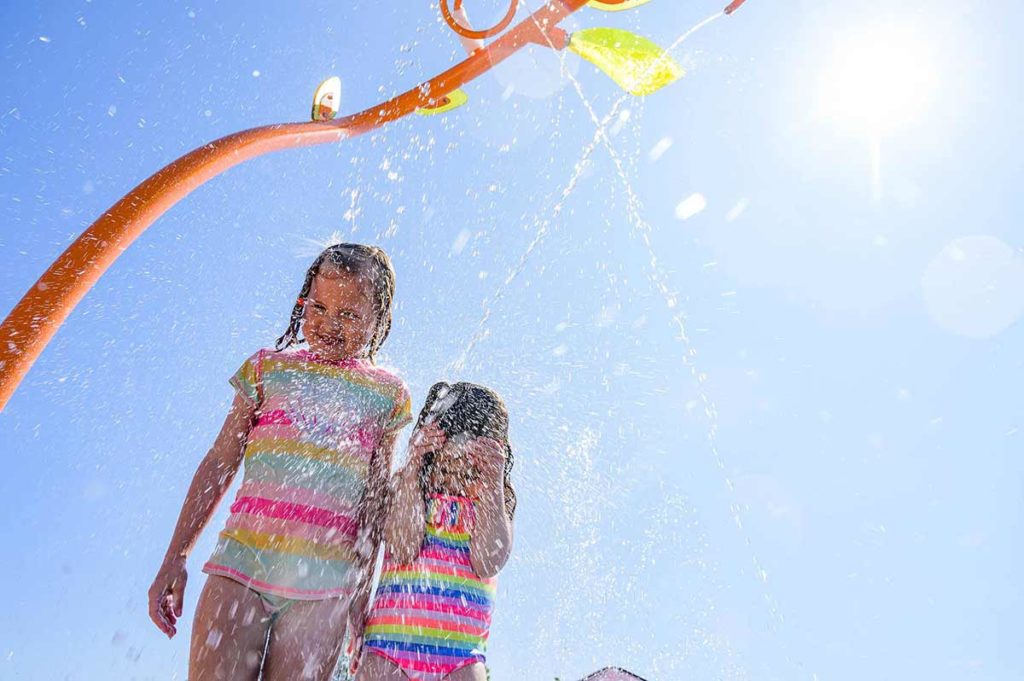 Where to cool off?
With many pools closed this summer including Polock, Mead, and Erb Pool or are open but operating at reduced capacity and with residency restrictions such as Kaukauna and Little Chute, so we are getting creative on finding other local treasures. Find what local pools are open here.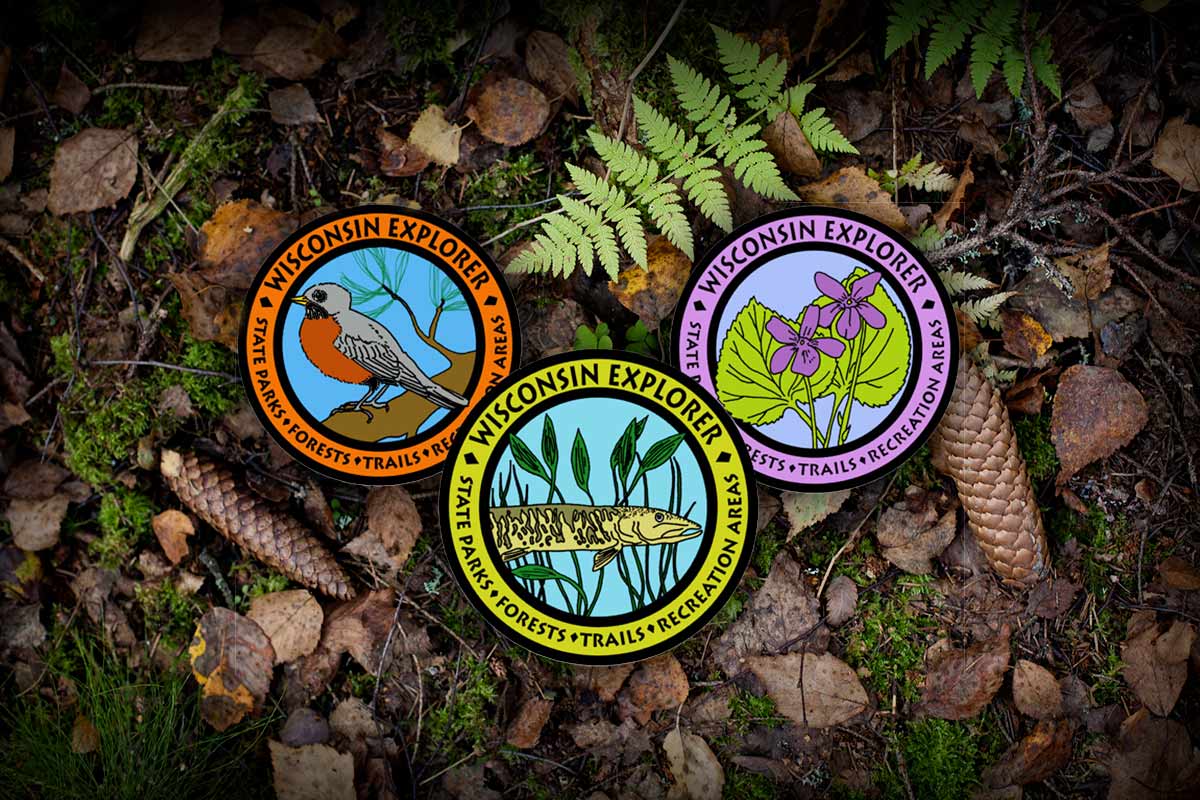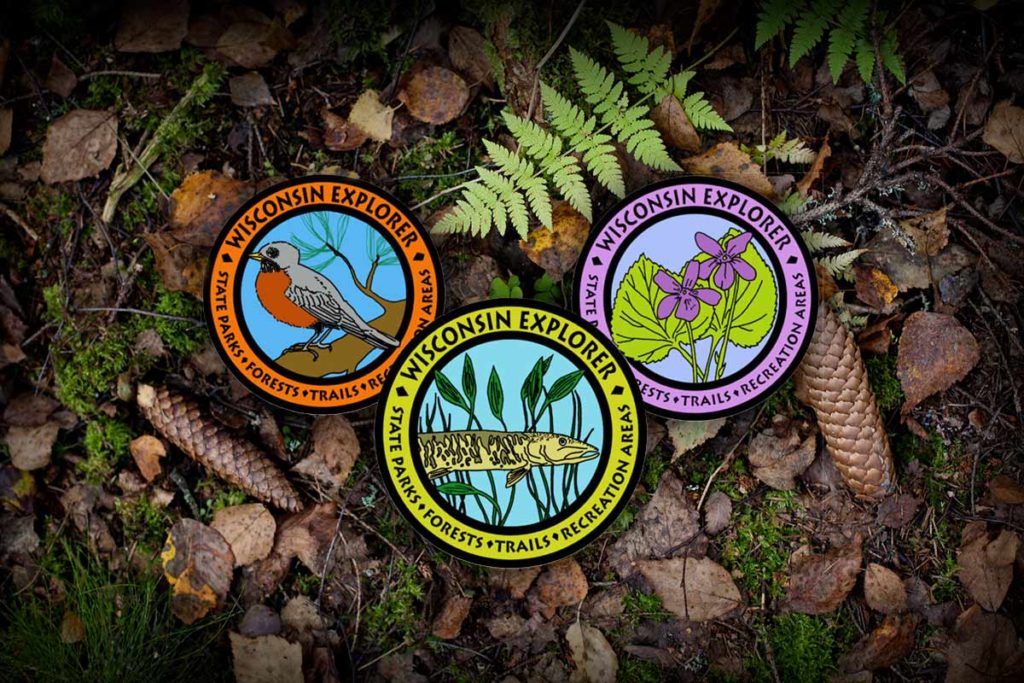 Where to explore in nature?
An amazing thing about living in this area is the variety of destinations for families and incredible natural areas that are largely free or very low cost to enjoy. From trails to hike to rivers float down, there's always something to do while enjoying the natural resources available to us.
READ MORE: Engaging with Nature – Tips & Where to Explore
Bubolz Nature Preserve in Appleton
Mosquito Hill in New London
Heckrodt Wetland Reserve in Menasha
1000 Islands Environmental Center in Kaukauna
Navarino Nature Center in Shiocton
Ledgeview Nature Center in Chilton
Brillion Nature Center in Brillion
Wisconsin Explorers Program – Into the Woods: Discover Nature and Earn FREE Patches through the Wisconsin Explorers Program
Wisconsin State Parks – 15 Awesome Wisconsin State Parks That Are Less Than Two Hours From Appleton
Rocks! – Paint rocks. Search for rocks. Fox Valley Rocks – Our Community Rocks! And Rock On! Fox Valley Group Spreads Kindness Through Art
Treasure Hunting – Geocaching, Hidden Rocks, Letterboxing
Go fishing – Kids Fishing Guide – Northeast Wisconsin
Take a drive – 25 Picturesque Scenic Drives to Enjoy From Your Car Window
Find a lighthouse
Collect beach glass
Cave Tour, Maribel Caves & Ledgeview
Take a history tour and find local historical markers
Gravity Trails in Door County offers a zip line adventure
Climb an observation tower
Experience Road America with an Off-Road Driving Experience
Explore Washington Island with a UTV from Island Adventure Company
Race go karts at Badger Sports Park
Mine for gems and learn about rocks. We are not sure when the Weis Earth Science Museum will open but follow along on their Facebook page for information. Also join Great Lakes Rocks and Minerals Facebook Group.
Count birds. Download the iBird app and count how many different birds you can see or hear. Madison Audubon is a great resource and includes a FREE Bird Guide for Kids with 27 common birds, described in ways that kids (and adults!) can relate to.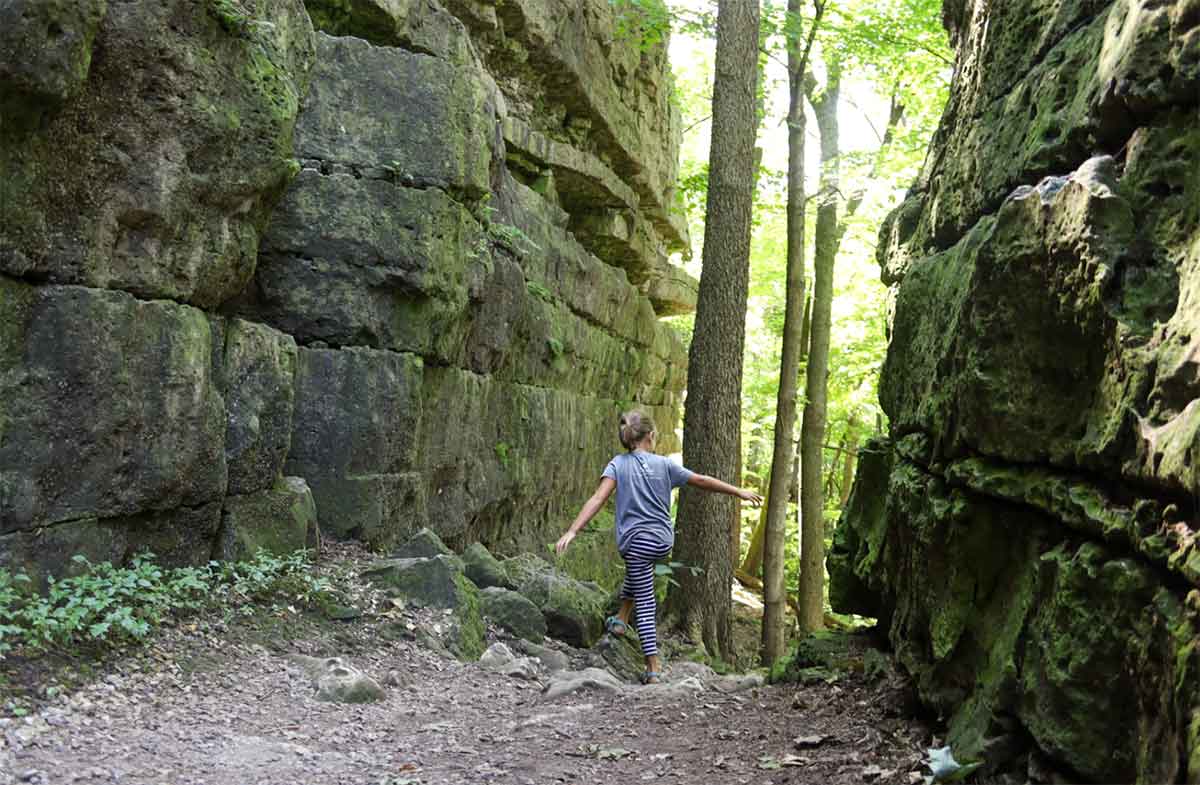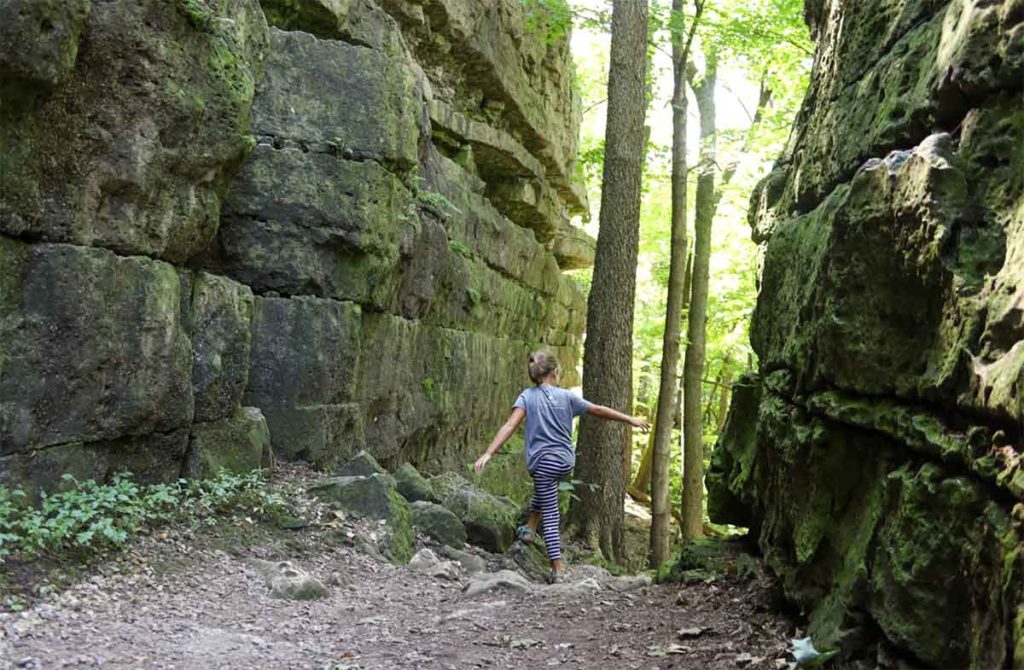 Run or Walk
Sidewalk Tour of Doty Island: June 22-28, 2020
Virtual Fun Runs – APRD, more info coming soon
Walk a boardwalk – Heckrodt Wetland Reserve, 1000 Islands Environmental Center, Kohler-Andre State Park, North Side of Horicon Marsh off Hwy 28, Schmeekle Reserve in Stevens Point and Riggs County Park in Ripon
Poetry Walk – Find locations
Gardens
10 Gardens In and Around Northeast Wisconsin including the Scheig Center at Memorial Park in Appleton, Butterfly Gardens of Wisconsin in Appleton, Green Bay Botanical Garden in Green Bay, Paine Art Center and Gardens in Oshkosh, Sisson's Peony Gardens in Rosendale, Gottfried Prairie & Arboretum in Fond du Lac, Bookworm Gardens in Sheboygan, Olbrich Botanical Gardens in Madison, Robert W. Monk Gardens in Wausau and Mitchell Park Horticulture Conservatory (The Domes) in Milwaukee.
Sketch
Bird Watch
Count Butterflies
Learn about bees and eat some honey
Pick your own flowers at Ram Acres
Walk through Riverview Gardens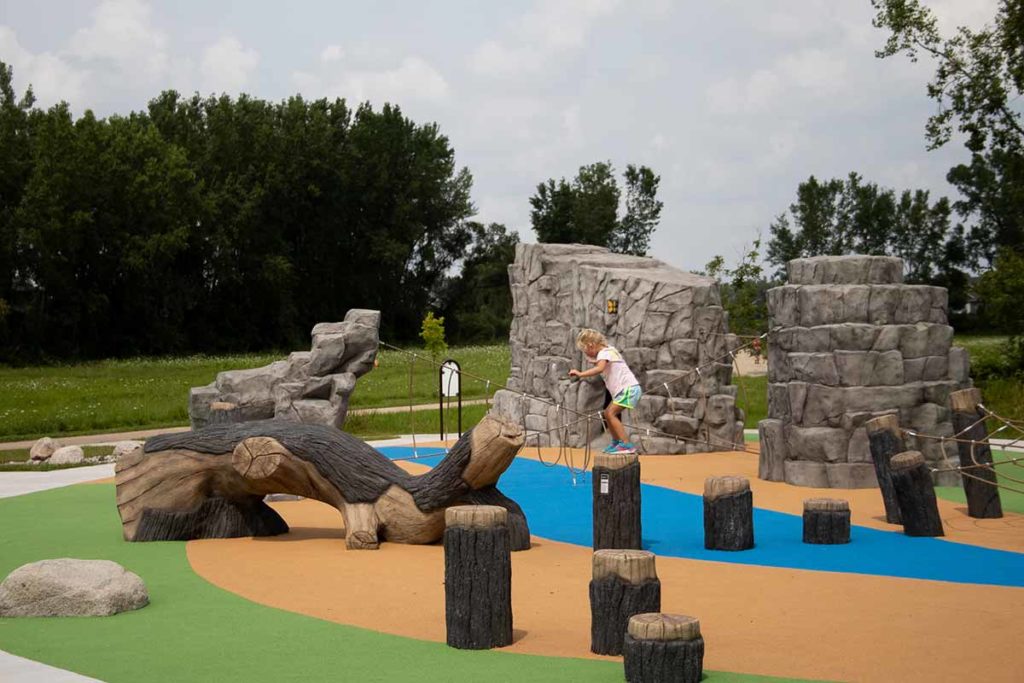 Parks & Playgrounds
Heading to the park is a great time to unplug and enjoy nature. Whether you are heading out to check out a new(er) parks, like Pierce Park and Jones Park in Appleton, Hidden Pond in Menasha, Washington Park in Neenah or Menominee Park in Oshkosh, a classic favorite or hidden gem.
Play! – Our Park Series has features and pictures for many local parks and we will be adding to it all summer
Find a new slide! – Ultimate slides in the Fox Valley
Wooden Parks – Pamperin Park in Green Bay and Chilton Morrissey Park & Playground
Born Learning Trails – these play-based learning activities are typically painted on sidewalks and a series of interactive stations at 12 Fox Cities Parks including Erb, Memorial (Appleton), Pierce, Plamann (Children's Farm), Fritsch, Fritse, Wittman, Jefferson, Smith, Memorial (Neenan), Doyle and Lion's (Greenville) Parks
Roll (or run) down a hill – Head to your favorite sledding hill for a fun picnic spot and great view. See if you can roll or run down! Hills are also fun to run down with a kite
Run the bases. Find a baseball diamond and get some running in. The inclusive fields like the Memorial Park Miracle League is great for younger kiddos.
8 Fun Games to Play on a Swing – Including Superman, Tornado and Tug of War
Skip rocks – Lutz Park, Jefferson Park and Fritse Park
Take your favorite backyard games to the park! – Bocce Ball, Lawn Dice, Lawn Jenga, Ladder Golf
Write activities on a beach ball (or roll a dice) – exercises, scavenger hunt, get to know questions, would you rather
Go on a Scavenger Hunt – Nature Scavenger Hunt, Color Hunt, Bird Hunt, Math Scavenger Hunt, Gratitude Scavenger Hunt. Parks with scavenger hunts built-in – Kiwanis Park, Wanick Choute Park
ABC Architecture Scavenger Hunt – Find the letters in nature! Bigger kids can make a collage or spell a word to create a digital art masterpiece
Playground Bucket List – Monkey bars, fireman's pole, zipline, teeter-totter… How many of these can you play on this summer?
Think beyond the playground! Open grassy area can be just as fun for a change of scenery and fun play. Try the classic outdoor games, kick the can, capture the flag, hot potato hide and seek
School parks are also a great place to play. Many also are fenced in to keep littles from escaping! Many are closed until the end of June. They also often offer great blacktop activities – Four Square, United States map, Tether Ball…
Many church playgrounds are also open to the community. Christ the Rock has a beautiful natural playground.
Table Tennis – Purchase balls and paddles on Amazon or used on Facebook Marketplace and keep them in the car.
Archery – Check out Memorial Park in Appleton or Lions Park in Greenville. Woodfire Lodge in Brillion also has a sporting clay shooting course and 15 target archery course.
Storytime – Books about playgrounds and parks. Find a local story walk. Bookworm Gardens in Sheboygan is opening with reservations this year.
Skate Parks – Head to skate parks at Telulah Park, Greenville, and Menasha. Check out NEST
BMX Biking – New Rider Clinics, Racing and Strider Racing for ages 2-5 at Winnebagoland BMX
Outdoor Hockey – Rollerblading – Patriot Park in Grand Chute. Looking for gear? Check out Play it Again Sports.
Scooters – Both Erb Park in Appleton and Menominee Park in Oshkosh have nice paths to scoot around. Park your car on the far end and scooter to the playground.
Soccer – Practice your dribbling and goals on the soccer field
Play basketball
Picnic – Pack your own snacks or skip the dining room and order carry out.
Fly a Kite
Disc Golfing is a fun activity to get outdoors. A couple reader favorites include Triangle Sports Area, Perkins Park in Green Bay, Plamann Park and Telulah Park.
Remote Control Cars – HobbyTown is a great resource if you are looking to get started. Here are 12 Tips for Beginners. Check out Clark RC Park in Reedsville
Golf – Reid Municipal Golf Course or check out Winnegamie's Junior Golf Program
Mini Golf – Badger Sports Park, Funset Boulevard, Chubby Seagull, Bridgewood
Relax in a hammock – While your bigger kids play or read books
Dig in the sand – make castles or play with trucks. Bury pennies for a scavenger hunt. Sand volleyball courts are a fun spot for littles. Patriot Park in Grand Chute has nice sand
Watch the clouds and learn about the weather
Gaga Ball – Find a gaga pit (and youtube the directions). Memorial Park, Lions Park and Erb Park in Appleton have one.
Animal Lovers
Many of our large favorite zoos have restrictions or modifications this summer. The Milwaukee County Zoo, NEW Zoo and Henry Vilas Zoo in Madison are working through reopening, consider finding a smaller focused zoo, animal rescue or farm to visit!
Bay Beach Wildlife Sanctuary, Green Bay
MToxins Venom Lab, Oshkosh
Mulberry Lane Farm, Sherwood
Shalom Wildlife Zoo, West Bend
Farm Wisconsin Discovery Center, Manitowoc
Pony Playce, Appleton
Ride a Horse – Horseback Riding
Doc's Zoo, Bonduel
Animal Haven Zoo, Weyauwega
Lakeside Park, Fond du Lac
Larson's Famous Clydesdales in Ripon – see fourteen Famous Clydesdale's in a 90 minute guided tour and a short Grandstand Show.
Siberian Outpost in Malone – Contact for a private tour for your family to learn about dog sledding, the history of the Iditarod and the training.
The Door County Dog Sleds also has an Education and Discovery Center.
LaClare Farms, Malone
Alligator Alley, Alligator and reptile farm, Wisconsin Dells
Timbavati Wildlife Park, Wisconsin Dells
London Dairy Alpacas, Two Rivers
Menomonee Park Free Zoo, Oshkosh
Wisconsin Big Cat Rescue, Rock Springs
Wilderness Walk Zoo, Hayward
Play with cats and enjoy lunch or drinks at The Pawffee Shop Cat Cafe, Appleton
Bear Den Zoo & Petting Farm, Waterford
Educational Experiences
Old World Wisconsin, Eagle
Heritage Hill, Green Bay
Plunkett Observatory, Belgium
Laura Ingalls Wilder Museum, Pepin
History Museum at the Castle, Appleton
Oneida Nation Museum, De Pere
Hearthstone Historic House Museum, Appleton
EAA Aviation Museum, Oshkosh
Wisconsin Maritime Museum, Manitowoc
Wade House Historic Site, Greenbush
Historic Farm Museum, Two Rivers
Hutchinson Historic House, Waupaca
National Railroad Museum, Green Bay
Aztalan Museum, Jefferson
Wisconsin River Papermaking Museum, Wisconsin Rapids
Portage WWII History Museum, Portage
Peshtigo Fire Museum, Peshtigo
Menominee Logging Camp Museum, Keshena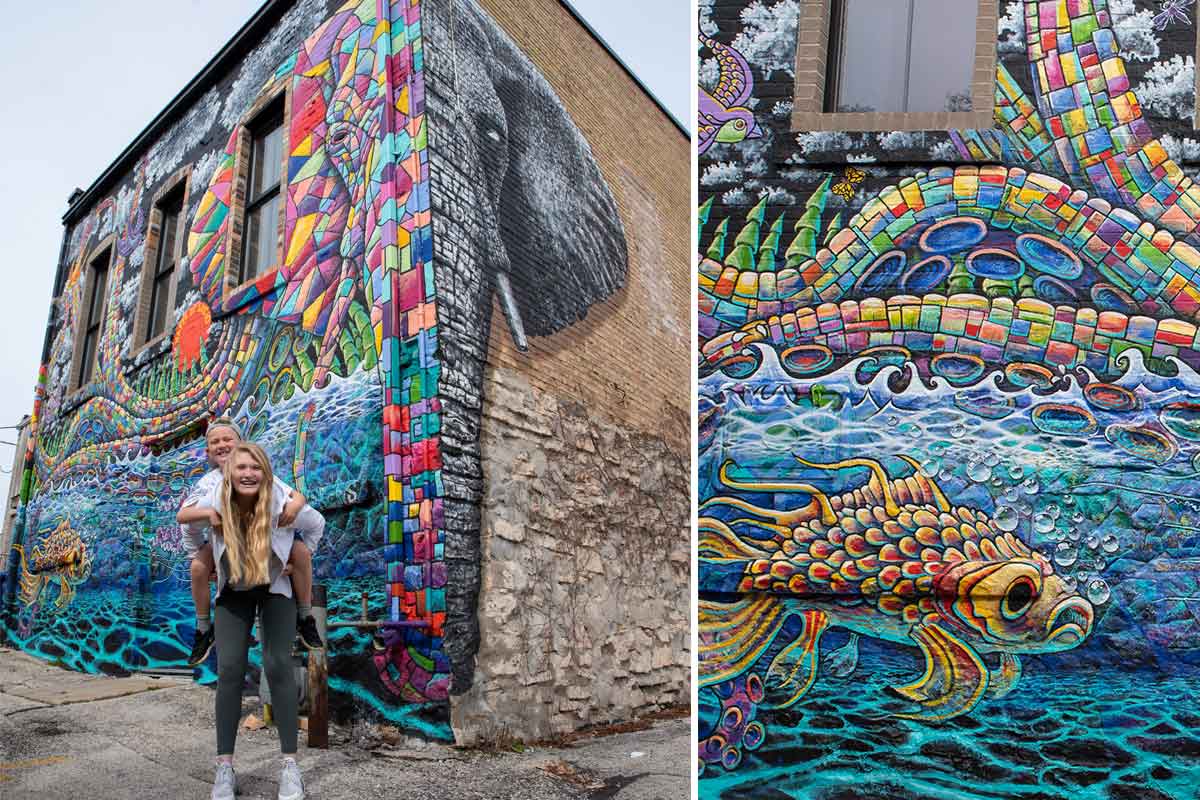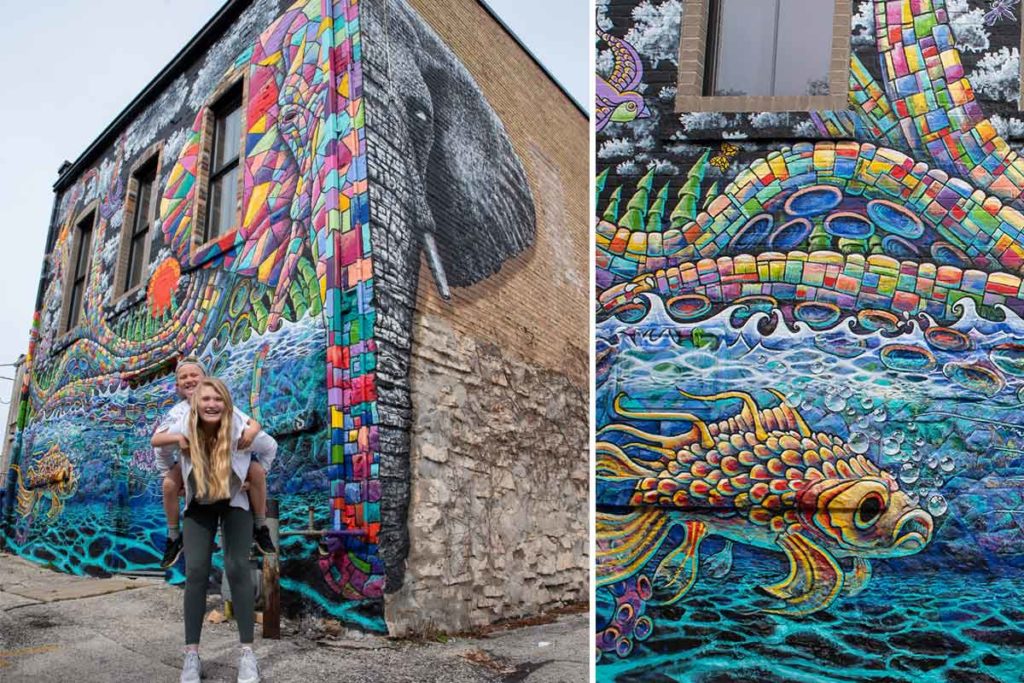 Arts and Crafts
Read!
Reserve books from our local libraries with Curbside Pickup
Free little libraries – Clean up your library and drop off some books to an empty Free Little Library.
Find a storywalk. Visit Memorial Park for a Storybook Garden Walk. A different book will be featured every 2 weeks all summer long.
Find vintage titles and childhood favorites at Half Priced Books
Cultivate Giving & Kindness
Summer provides kids with some extra time to think about others that might not be present during the busy school year. There are many organizations within our community that can use help even from small hands!
The Appleton Public Library has compiled a list of books to help parents and teachers talk about racial equity with children, young adults, and adults.
Volunteer, Donate and Support the work of Jake's Diapers
Send cards to a Nursing Home
Bring treats to the police station, fire station or Harbor House
Make blessing bags for the homeless or less fortunate
Send a thank you to a local farmer
Make birthday boxes for low income families
Join a pen pal program and share words of kindness
Buy lunch for your neighbor or friend
Surprise your postal worker with a treat and note in the mailbox
Pay for someones meal behind you in a drive-thru or restaurant line
Make and hide kindness rocks
Clean up your local park
Support your local small businesses, pop up shops and entrepreneurs
Organize a school supply drive for your school or make supply backpacks to give
Help clean pews and garden at local churches
Spend time with adoptable animals at the local animal shelters
Help clean an elderly neighbors yard, garden or home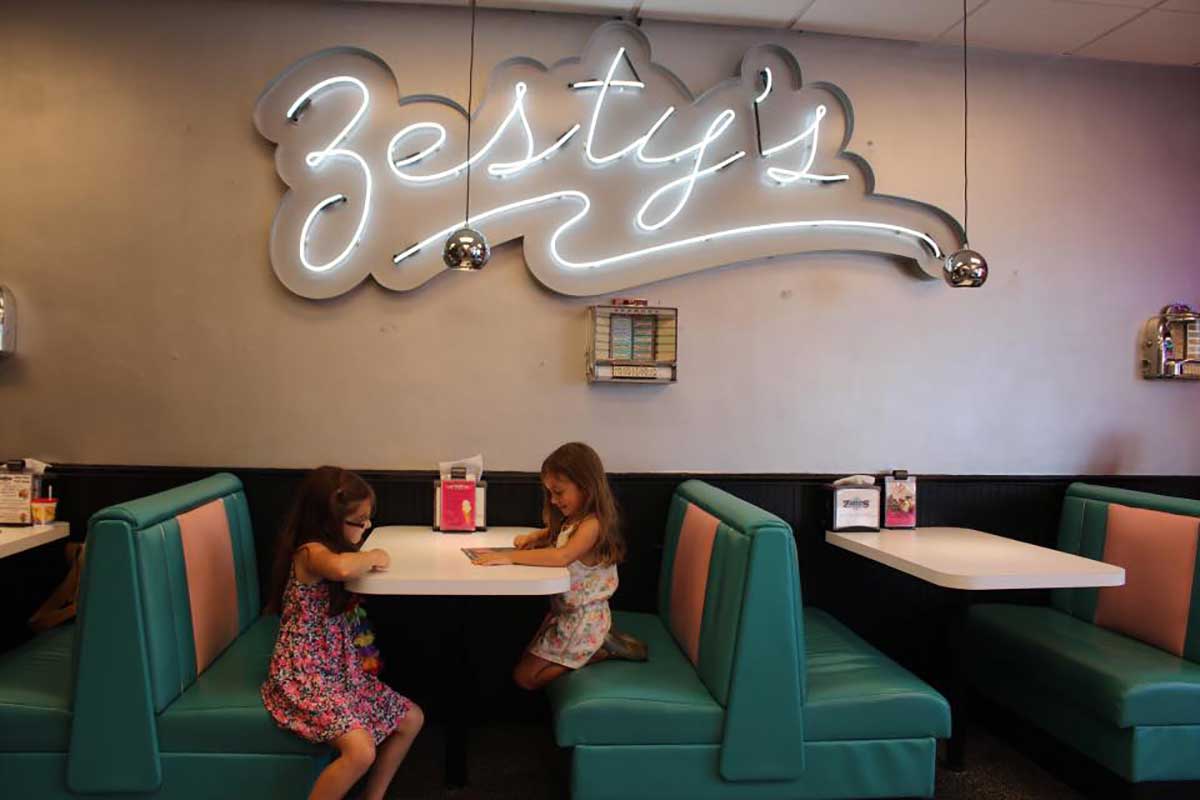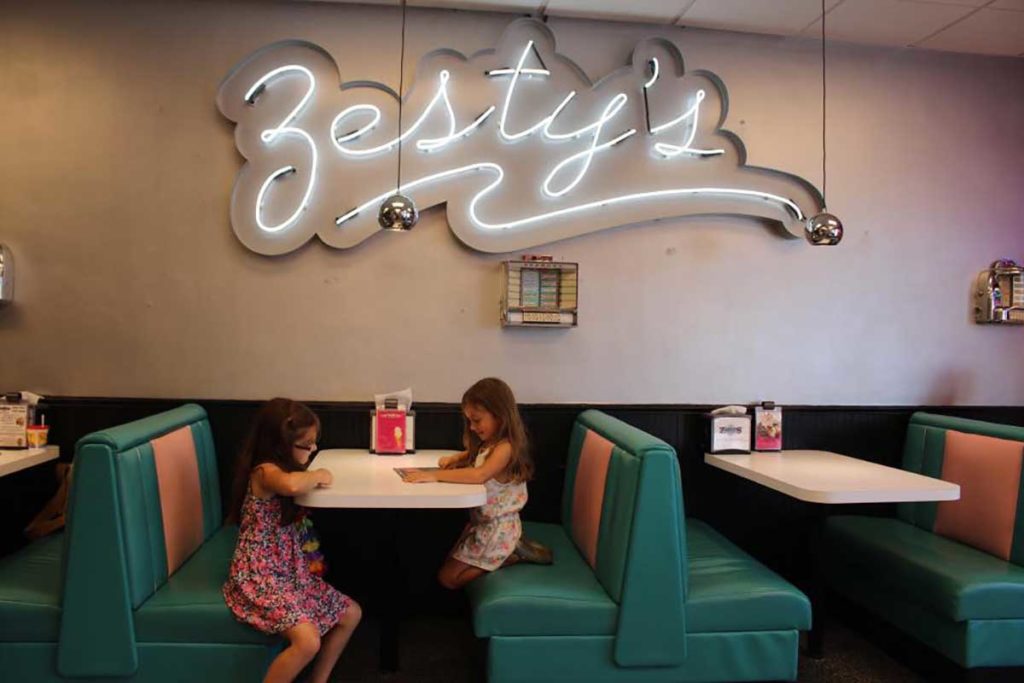 Treats
Summer is the perfect time to grab a sweet frozen treat in the Fox Valley!
Ice Cream – Soft serve, gelato, hand scooped and more – eat your way through this list while supporting our local dairy farmers!
Donuts – We have so many great options! Simple Simons has a Donut House in the parking lot on Saturday mornings. Happy Bellies Bakeshop has a yummy baked cinnamon donuts. Or enjoy a classic from Manderfields, Mom & Pop's Bakery or Hill Top Bakery.
Cheese Curds – Here are other ways to celebrate June Dairy month along with 10 delicious cheese stops!
Candy shops – Head to Crazy Sweet in downtown Appleton
Shaved Ice – Snow Biz in Kimberly, Snowy Cabin in Neenah
Homemade Popsicles – Stop by Drop Bar Cafe for a homemade popsicle on your bike ride on the CE Trail in Kaukauna or follow Fox Pop on Facebook to find where the popsicle bicycle will pop up next
Eat Homemade Popcorn – Mike's Popcorn or Archie's Famous Popcorn at Downtown Neenah Dairy Queen or the Neenah Dairy Queen Grill & Chill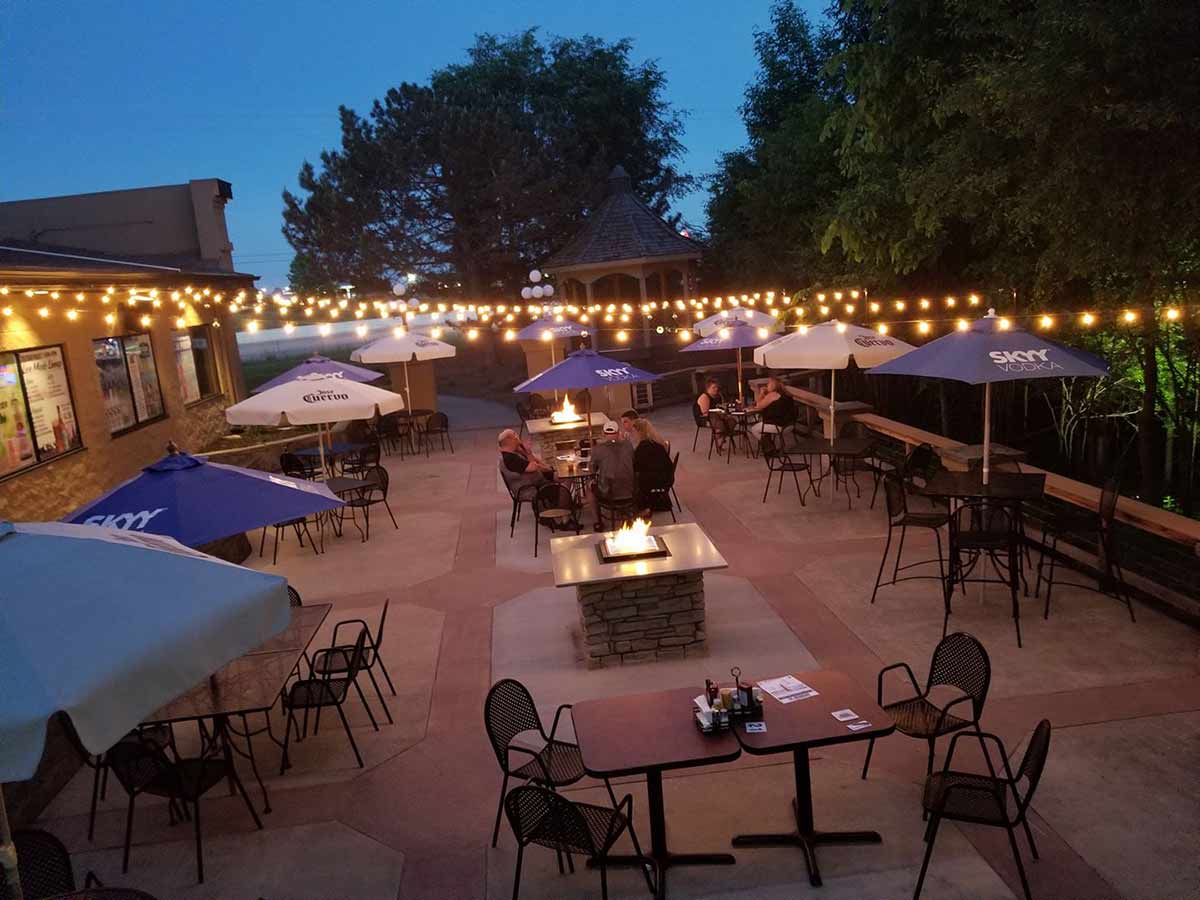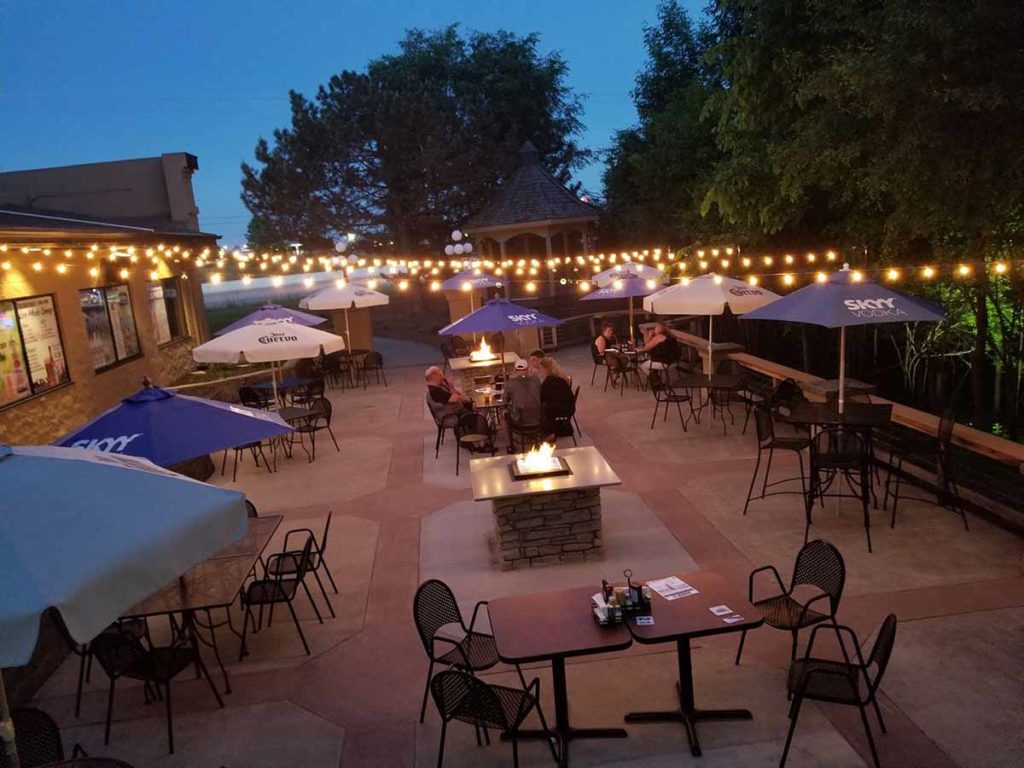 Outdoor Dining
Spending lots of time outdoors in the summer often includes meal times! We're not sure what sort of magic is involved but food tastes so much better on a sunny day on the grass or a patio. Pack a picnic and head to a beautiful spot or check out somewhere new that has outdoor service.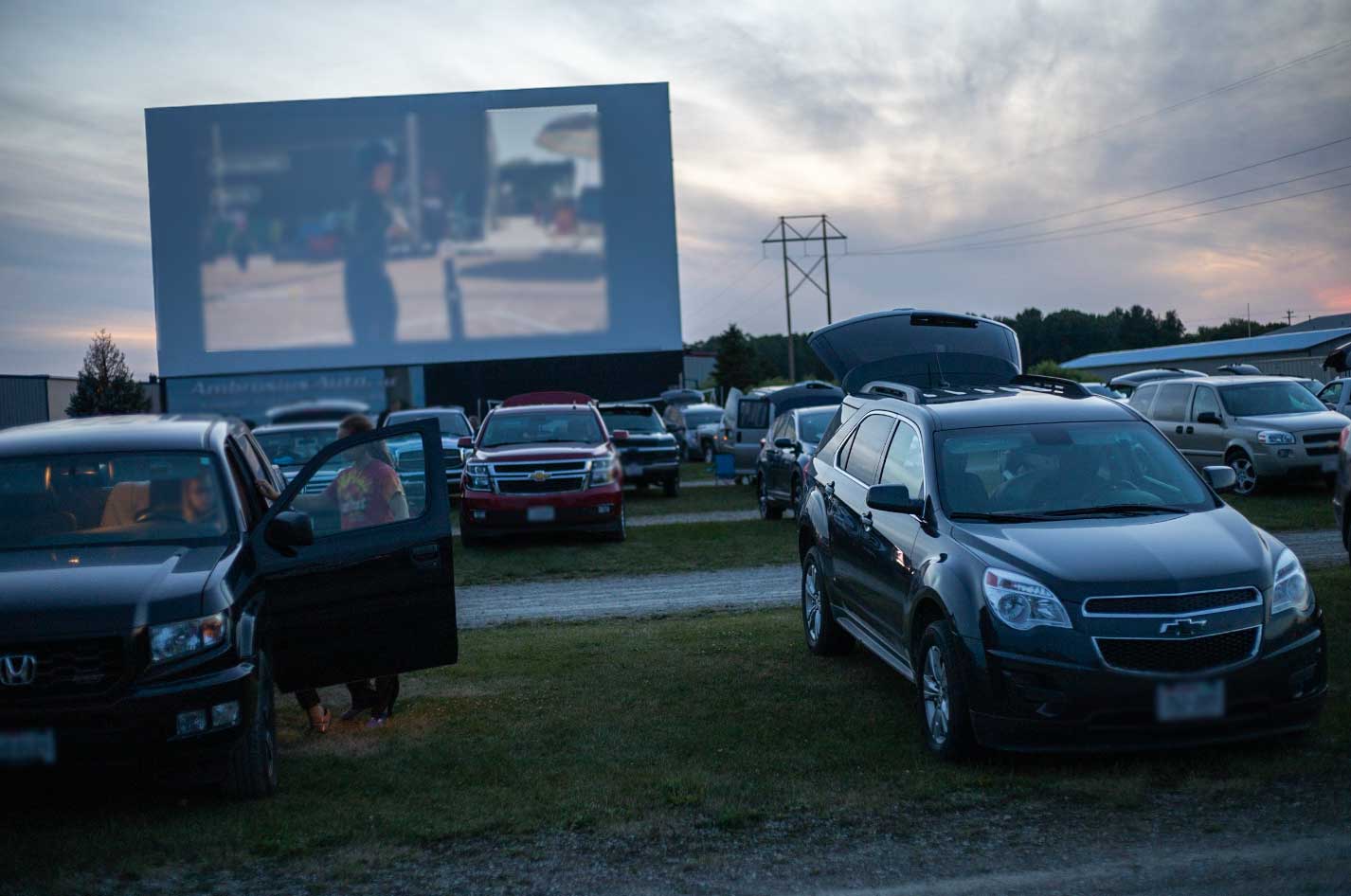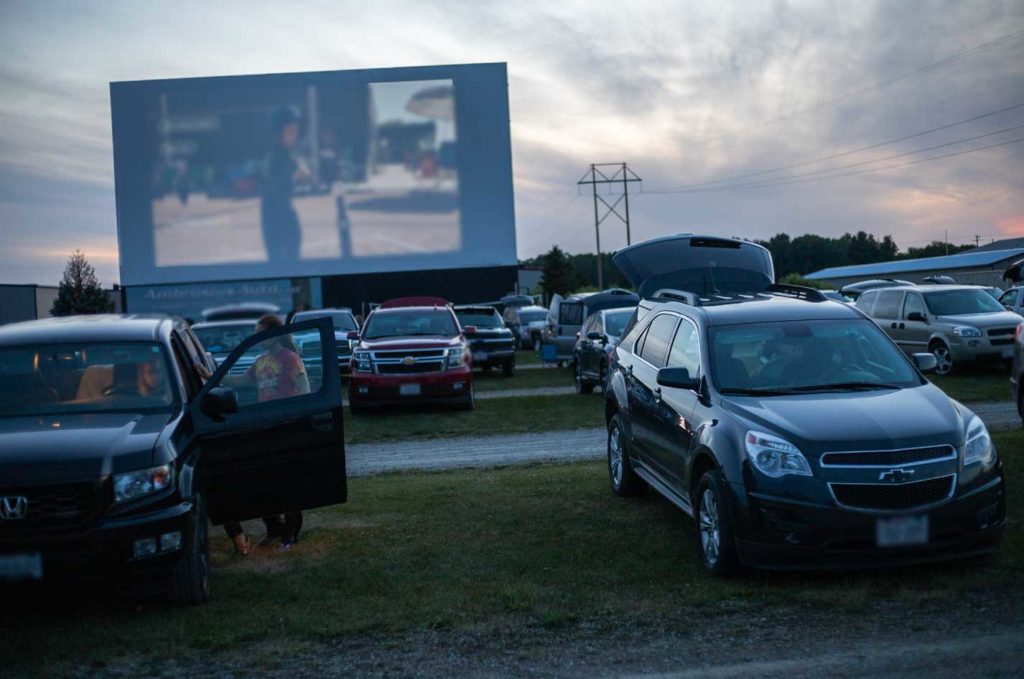 Outdoor Movies
Northeast Wisconsin is usually full of local parks and businesses offering free and very low-cost summertime entertainment like outdoor movies. Many venues haven't announced their plans for summer movies. But here's where you can catch a drive-in movie near the Fox Valley in Kaukauna or Chilton.
Appleton Drive In Movies
Greenville Drive In Movies
Fox Crossing hopes to have movies later in the summer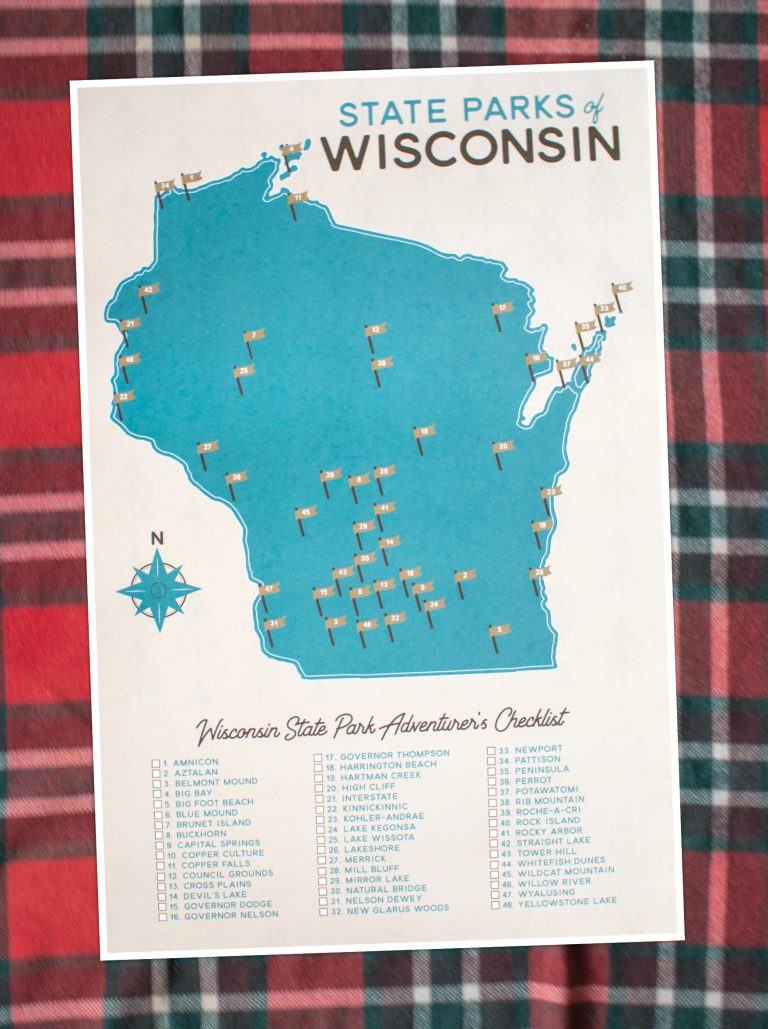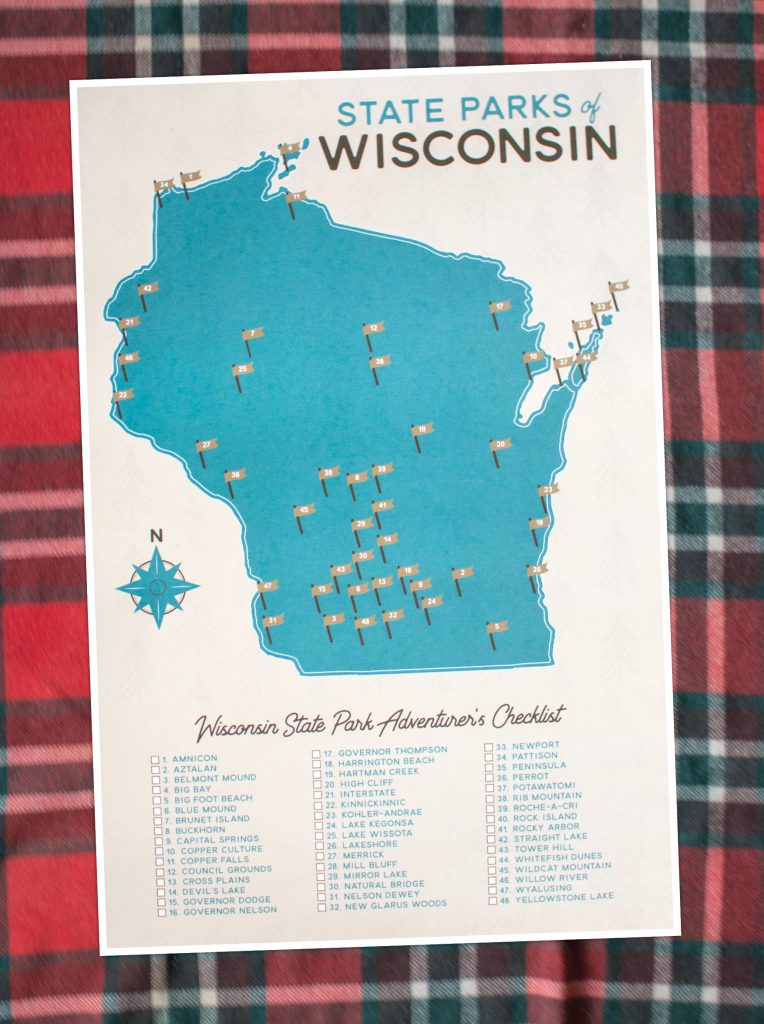 Camping
Go camping! Family Camping Guide
Try a new campground treat – Campfire Treats – Smores, Pudgie Pies and more
Kid Friendly Camping Recipes – 10 Kid Friendly Camping Recipes
Camp and visit the Plunkett observatory at Harrington Beach State Park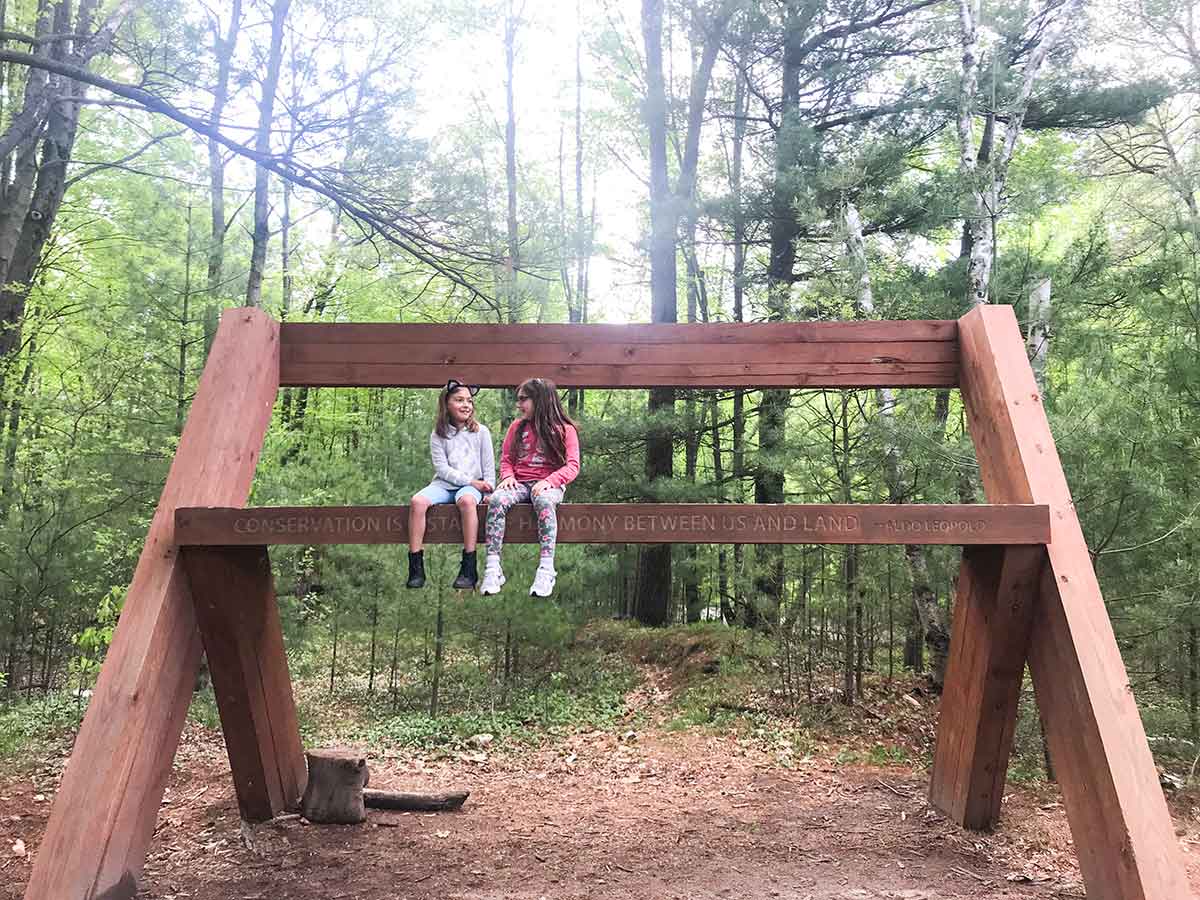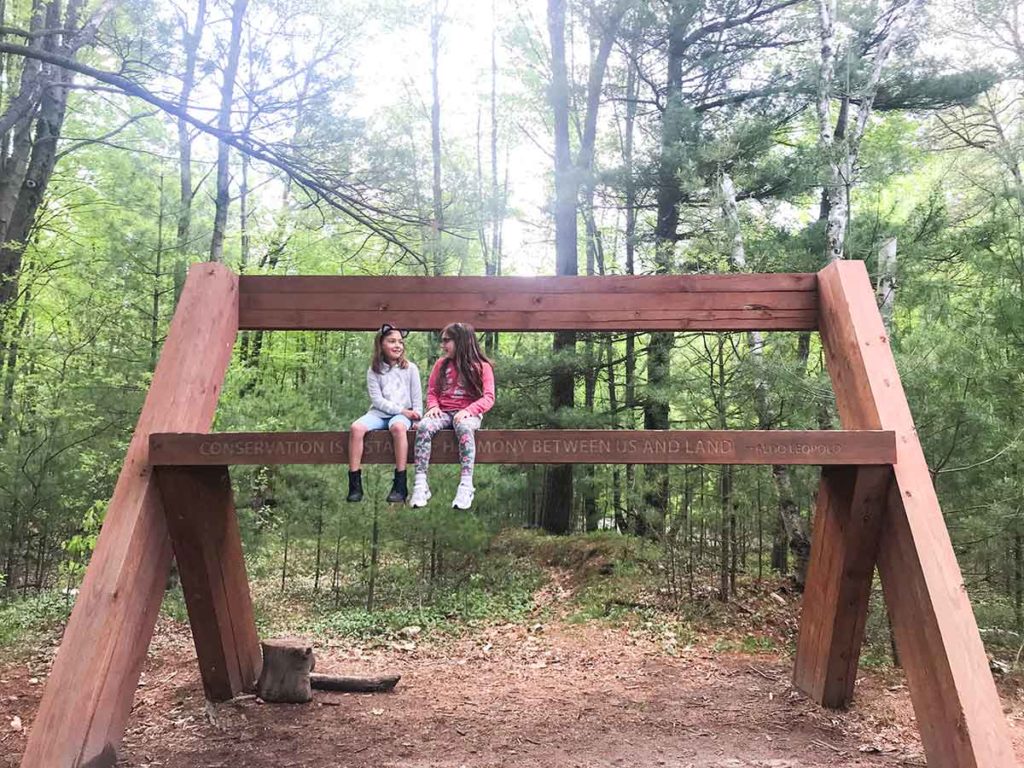 Plan a Day Trip
Here are some of our favorites outside to help you start to plan your day!
Appleton – Downtown Appleton, Lawrence University, Jones Park, City Park, go karts, mini golf and batting cages at Badger Sports Park, mini golf at Funset Boulevard
Grand Chute – Bubolz Nature Preserve, Town Center Park
New London – Murals, Kist Kandies & Ice Cream, Mosquito Hill
Neenah – Downtown Neenah, Riverside Park, Kimberly Point Lighthouse
Menasha – Ice Cream at Lemon Loves Lime
Sherwood – Wanick Choute Park, High Cliff State Park, Ice Cream and Mini Golf at Chubby Seagull
Brillion – Lion mural, Brillion Nature Center
Oshkosh – Menominee Park and Zoo, Paine Art Center and Gardens
Fond du Lac – Lakeside Park
Kaukauna – 1000 Islands Environmental Center, Dick's Drive-In
Green Bay – Murals, Pamperin Park, Heritage Hill, Zesty's Frozen Custard, Bay Beach, Bay Beach Wildlife Sanctuary
De Pere – Murals, Art, Sunset Point Love Lock Tradition, St. Norbert College, Fox River Trail
Door County – Thing to do in Door County with Kids
Waupaca – Hartman Creek State Park, Red Mill
Stevens Point – Feltz Family Farms and Dairy Store, Stevens Point Sculpture Park, Green Circle, Schmeeckle Reserve, Downtown Murals, Ice Cream at Belt's
Wausau – Quarry hike at Rib Mountain State Park, Riverlife Park, JoJo's Jungle
Sparta – Sleep in a caboose!, Largest Bike Wheel, Elroy-Sparta state trail
Wisconsin Dells (beyond the water parks) – Downtown Wisconsin Dells, Downtown Candy Shops, Devil's Lake State Park, Wisconsin Deer Park, Pirate's Cove Adventure Golf, Duck Tour, Paul Bunyans for Breakfast, Ripley's Believe it or Not, Wizard's Quest
Milwaukee – Milwaukee County Zoo, Milwaukee Museum, Discovery World
Madison – Olbrich Botanical Gardens, Henry Vilas Zoo
Sheboygan – Bookworm Gardens, Kohler-Andre State Park, North Beach and Playground, Lottie Cooper Shipwreck, Acuity Flagpole
Two Rivers – Point Beach State Park, Washington House
Weyauwega – Evanswood Outdoor Village shops, Animal Haven Farm and Zoo
Shawano – Yoder's Bakery, Shawano Lake, Twig's Soda Museum
Manitowoc – USS Cobia, Beernsteen's, Screamin' Cronuts, Sputnik Crash site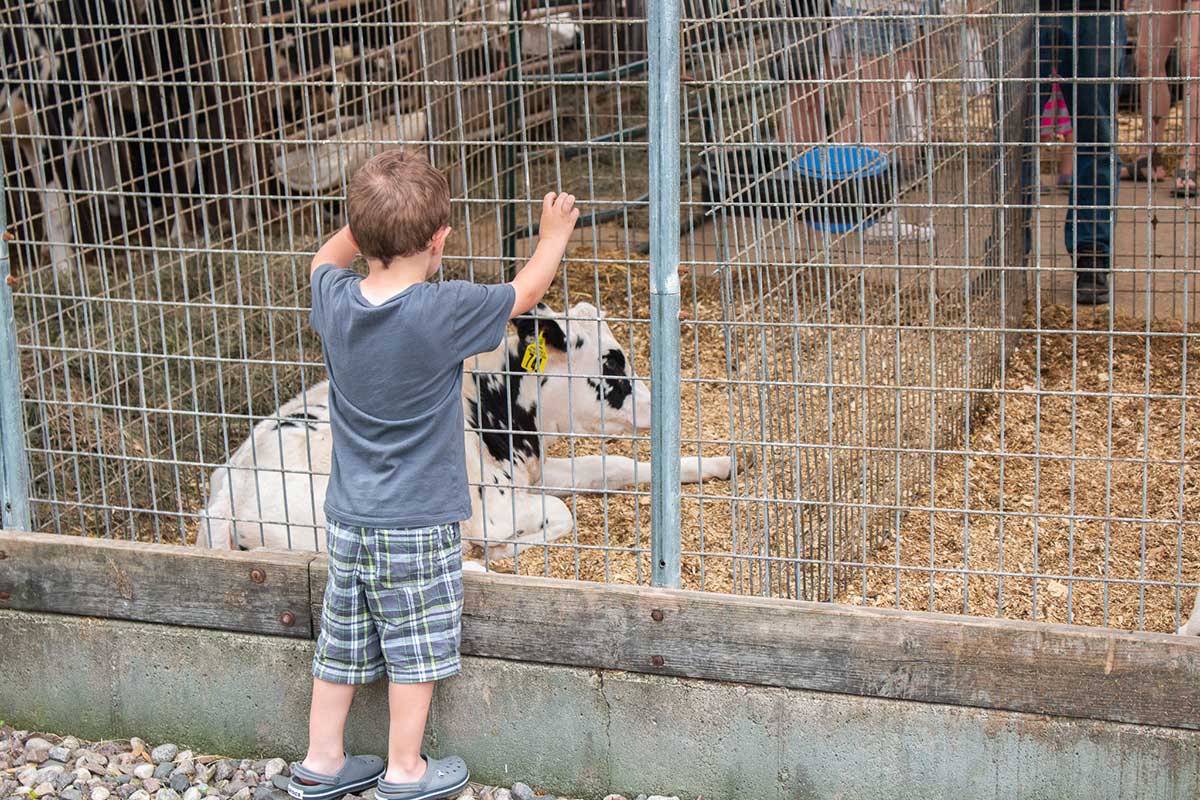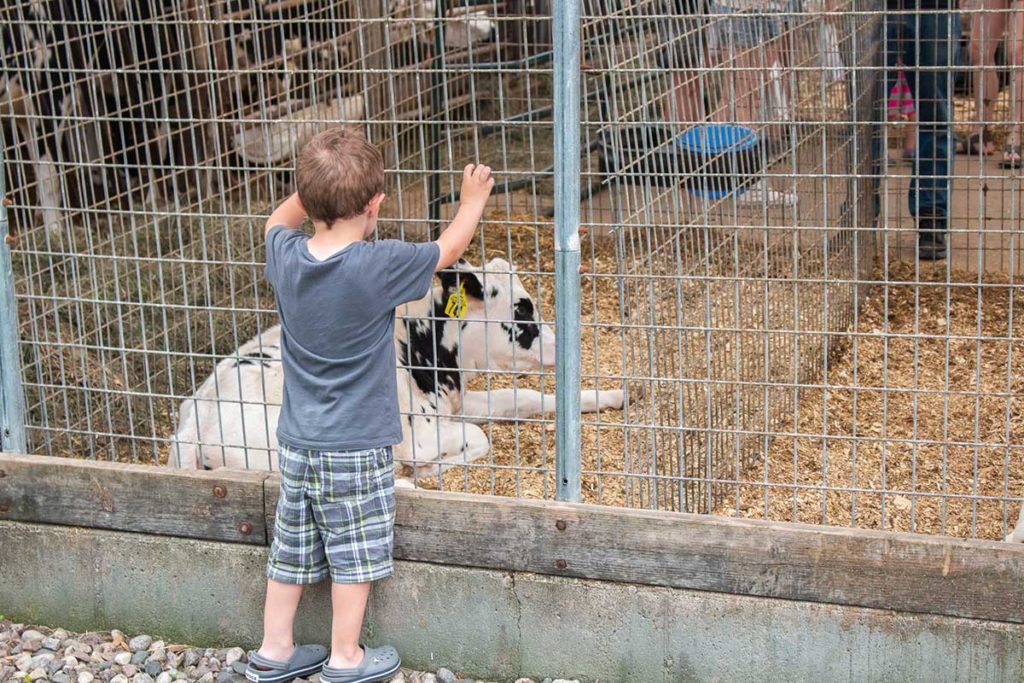 Wisconsin Roots
Watch the Milk Bottling Process Live at Lamers Dairy, Inc.
Take a selfie with Bernice the giant fiberglass cow at Cedar Crest Ice Cream Parlor
See a calf be born at Land O' Lakes Birthing Barn at Farm Wis. Discovery Center
Check out vintage farm equipment at the Historic Farm Museum
Learn how to milk a cow at Mulberry Lane
Observe the cheese-making process at Marieke Gouda and Scray Cheese
Attend the Great Wisconsin Cheese Festival
Whip up your own butter or make homemade ice cream
Learn more about sustainability and ethical farming at the G Farm
Modified Activities for 2020
Fireworks
Berry Picking
Farmers Markets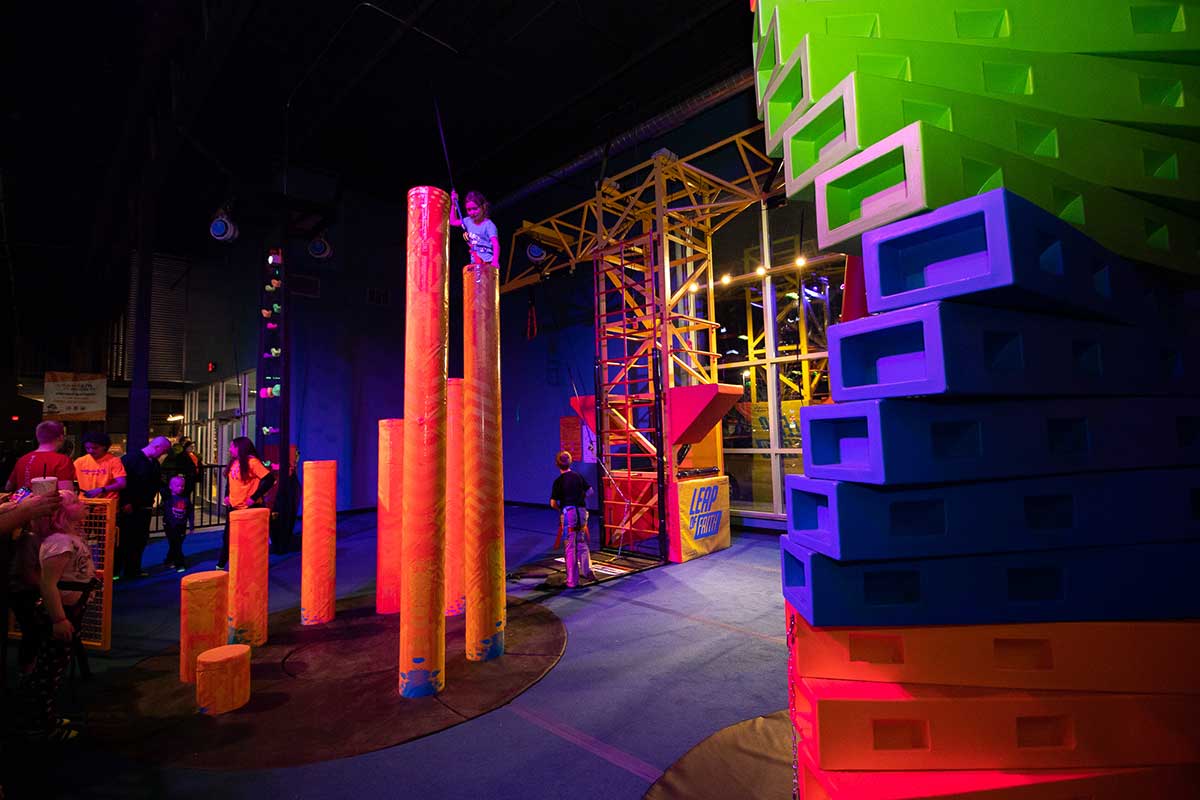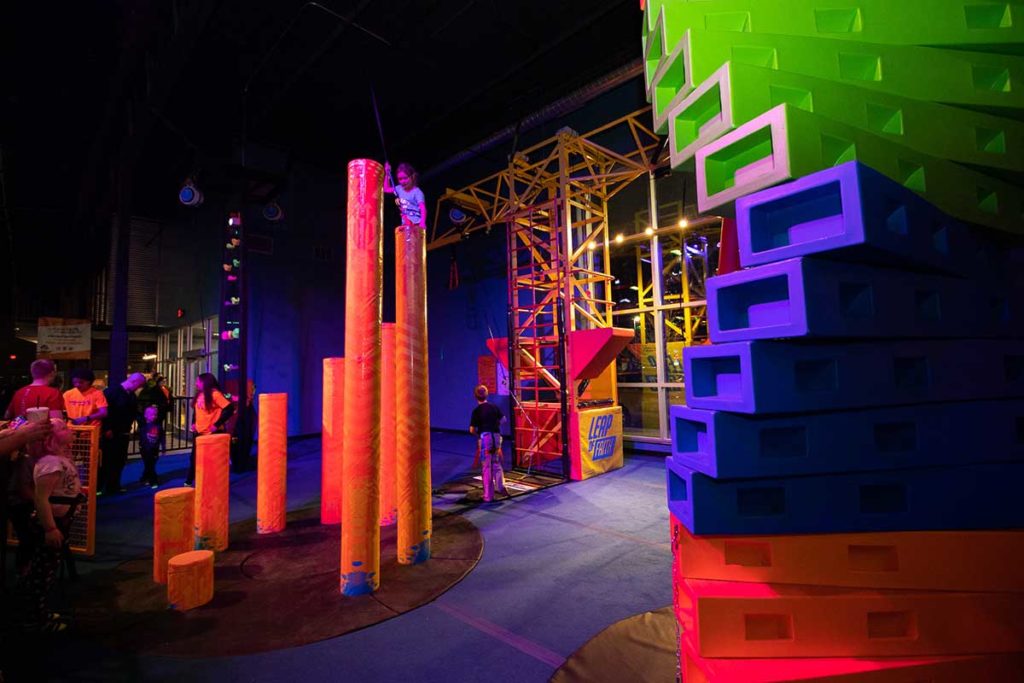 Indoor Places to Play
These things are normally family favorite things to do during the summer but because of the current situation many have many modifications and some people may choose not to do. Check with business before visiting for modifications due to COVID-19
Building for Kids
History Museum at the Castle
Paper Discovery Center
Trout Museum of Art
Weis Earth Science Museum
Green Bay Children's Museum
Neville Public Museum – Dinosaur exhibit
EAA Air Venture
Save the Date – Events to Watch
June 13: Young Rider Camp @ Forward Farm, LLC
June 17: Pajama Party @ Bear Den Zoo & Petting Farm
June 27: Burger Train @ East Troy Railroad Museum
July 11: Krazy Daze, Downtown Manitowoc
July 15-19: Fond Du Lac County Fair
July 21: Wild, Wild West Day @ Menomonee Park Zoo, Oshkosh
July 24: Let's Go Froggin! @ Bubolz Nature Preserve
July 19-25: Appleton Children's Week
July 29: Fairfolk Festival @ Bookworm Gardens
August 1: Unicorn Party hosted by Village of Kimberly
August 7-9: Paw Patrol Paw-Palooza @ The National Railroad Museum
August 7-8: Burger Fest and Hot Air Balloons, Seymour
August 15: SnowFest 2020 @ Neshotah Park, Two Rivers
August 29: Rhythms of the World 2020, Houdini Plaza
September 5-6: Kites over Lake Michigan, Two Rivers High School
Summer Family Favorites Canceled or Currently Closed for 2020
Summer Festivals & Fireworks
Erb and Mead Pools – Closed
Pollock Pool – Closed
Movie Theaters – Opening soon
Wisconsin State Fair – Canceled
Water Ski Shows

Webfooters – Season updates mid June. Delayed with high water and social distancing.

Wisconsin Timber Rattlers
Plamann Park Beach & Children's Farm – Closed
What's open and closed in Northeast Wisconsin for family fun?
What's on your Summer Bucket List? We would love to hear what you are up to!