Urban Air Adventure Park in Appleton opened in the Fall of 2019 and created quite a buzz! What makes Urban Air different or unique from other family-friendly entertainment options and indoor playgrounds in the Fox Cities? Is it another trampoline park? Urban Air is electric and full of high-energy fun and is unlike anything else in the area. It's the ultimate indoor adventure park. Yes, there are trampolines but there are a variety of attractions. It is also so much more!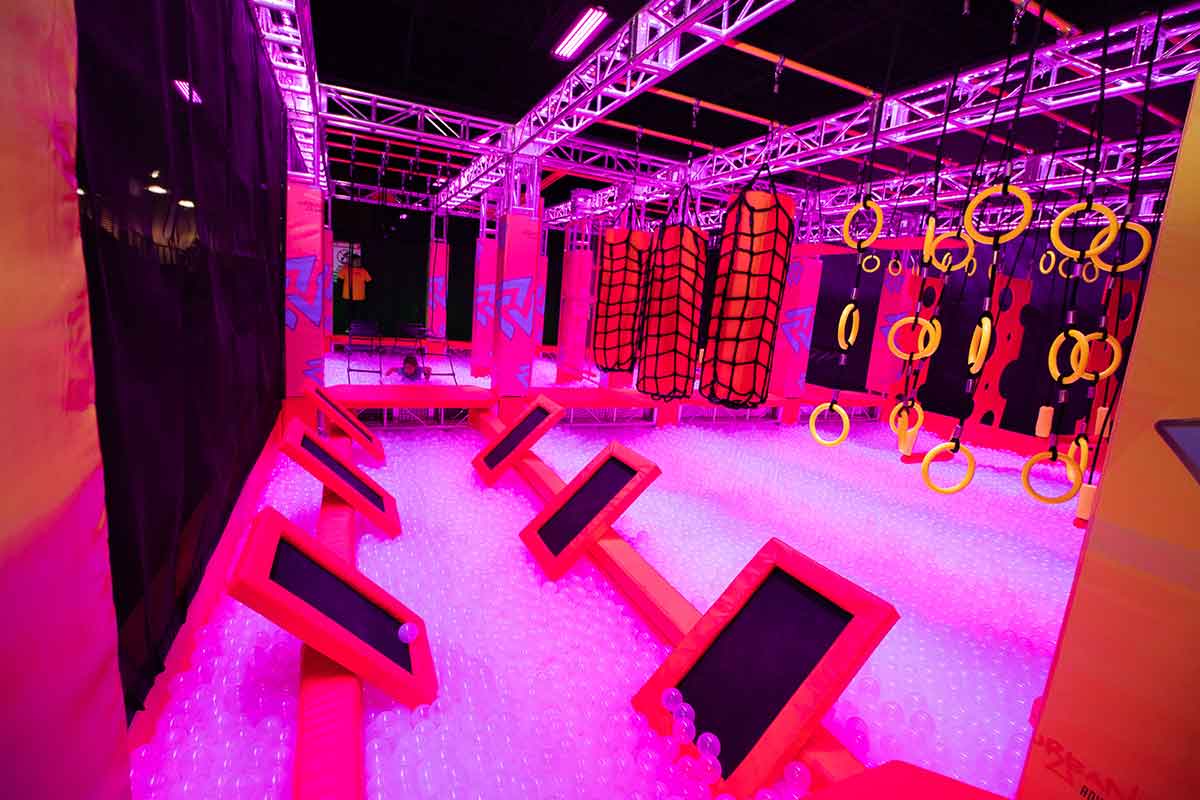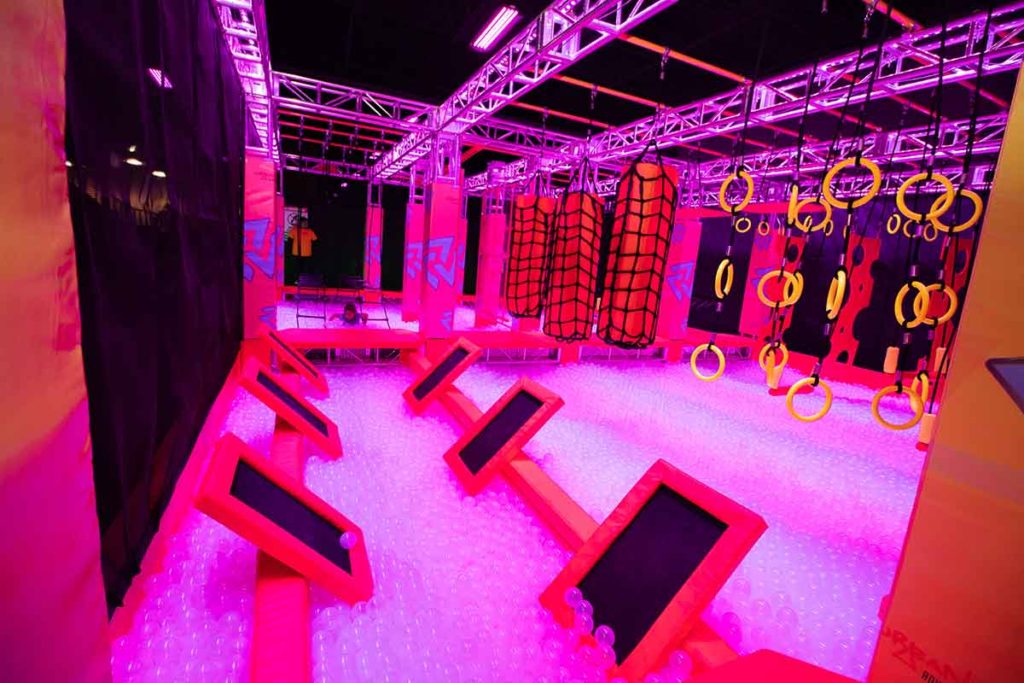 For starters, it is HUGE! 60,000 square feet of space to be exact and takes up an old department store space (the former Gordman's space) and the size of a football field. As a mom, this is important to me for 2 reasons… my kids will have plenty to do while we are there and even if we go in prime busy times it won't feel crowded with people.
Urban Air is a franchise with 155+ locations in the United States and has been voted BEST Gym In America for Kids by Shape Magazine, BEST Place To Take Energetic Kids, and BEST Trampoline Parks.
What makes this place different? Urban Air is not a trampoline park. Think active amusement park. This will be a fun and healthy indoor activity for not just littles, but teens and adults too. Their general manager warned us, "You are going to get sweaty here! Careful consideration was made to avoid screen time, kids will definitely be active here. We want you to make memories and an experience to remember."
Parents are welcome to play but there is also room for parents (complete with massage chairs and TVs) to work or hang out (with wifi of course) if your kids are old enough (and responsible) to roam by themselves in open play.
Another thing we are excited about is how involved they have been and plan to be in our community. Watch for special First Responder nights and FREE birthday parties for foster kids.
Tips for Your First Visit
Wear comfortable clothing. Urban Air socks must be worn and available for purchase for your first visit.
Bring extra money for snacks or drinks. Our kids are always hungry and wanted a slushy within the first hour because they were dying of thirst! Touchless foodservice and ordering options are available at a fast-casual café including pizza, slushes, candy, chips and soda.
Leave valuables at home or locked in the car. Don't leave things unattended.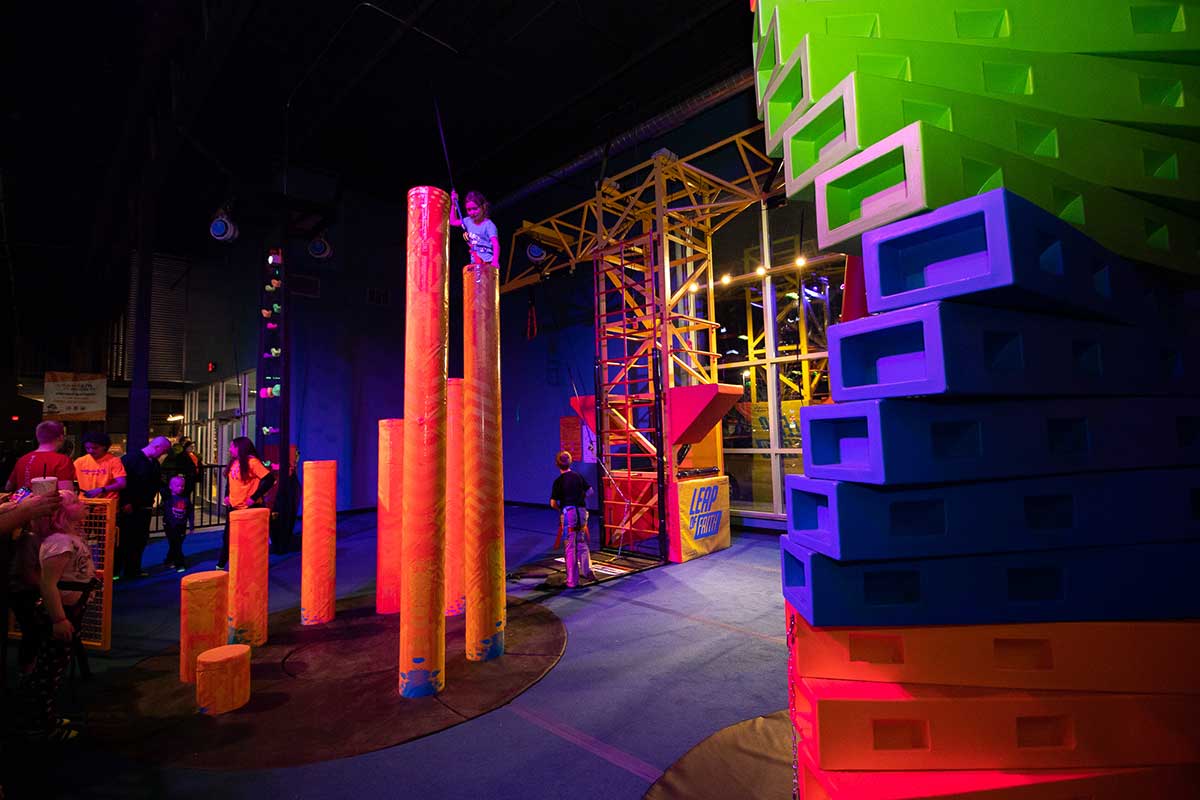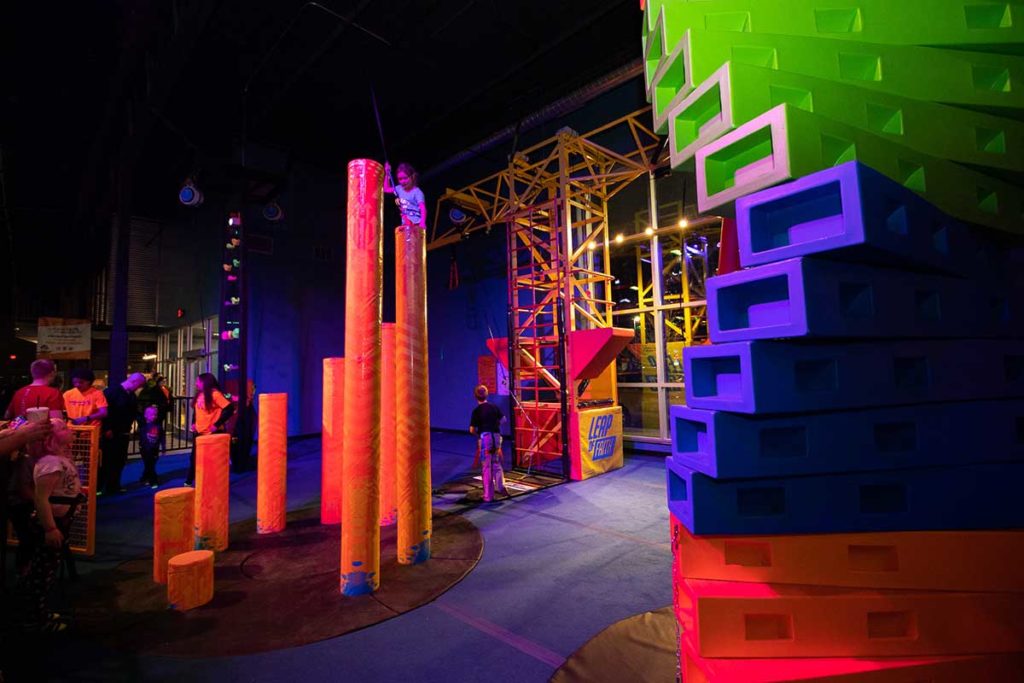 Urban Air Attractions
Go Karts – 2-story track, .2 mile lap
2nd level viewing deck from INSIDE the track – as an observer, you will be able to take pictures and videos of almost 75% of the track!

Single and Double Electric Go Karts
Electric Kart Benefits:

No Exhaust Fumes or Loud Engines (but you will hear tire screeches).
High-Tech Diagnostic Monitoring: Easier to keep all cars performing in tip top shape.
Covered Mechanicals: No worry about burning like gas cars.
Reverse Gear: Easier to get out of spin-outs.
Faster Speed: Electric karts are better at hitting top speed, quicker than gas karts.
Staff can also adjust the speed of each kart based on a driver's skill level.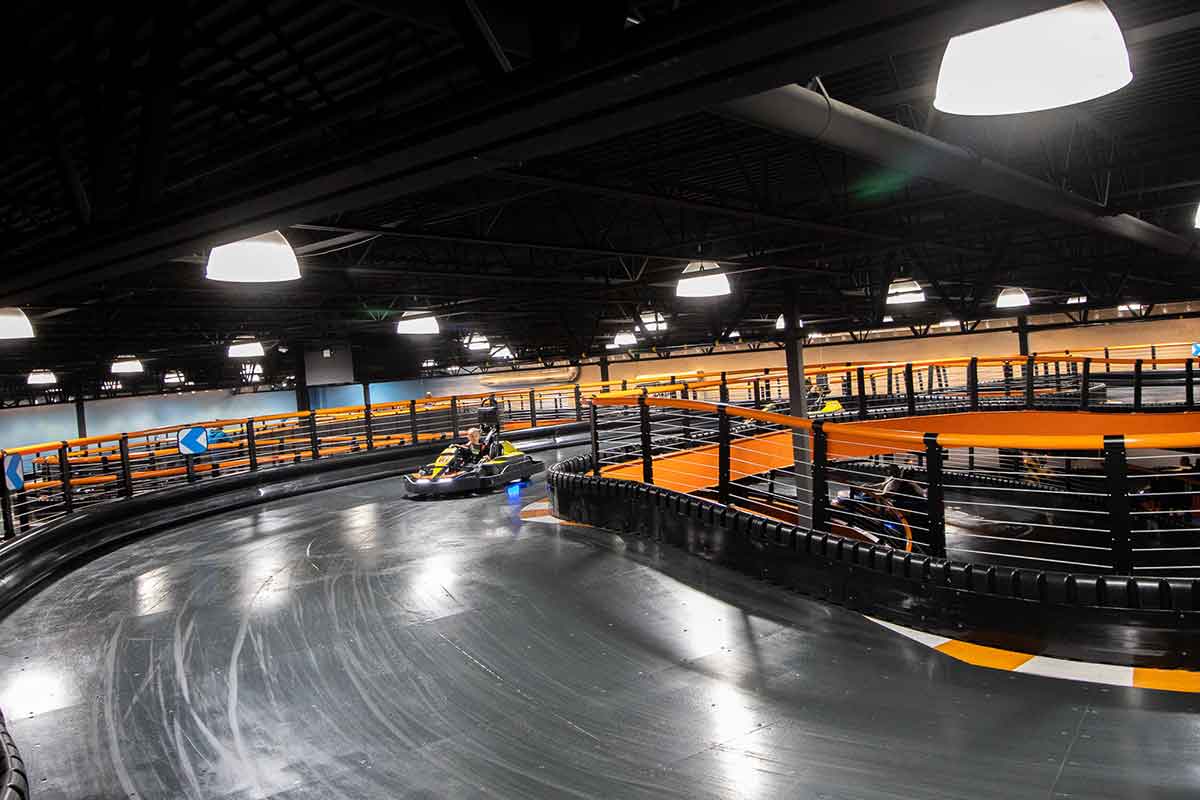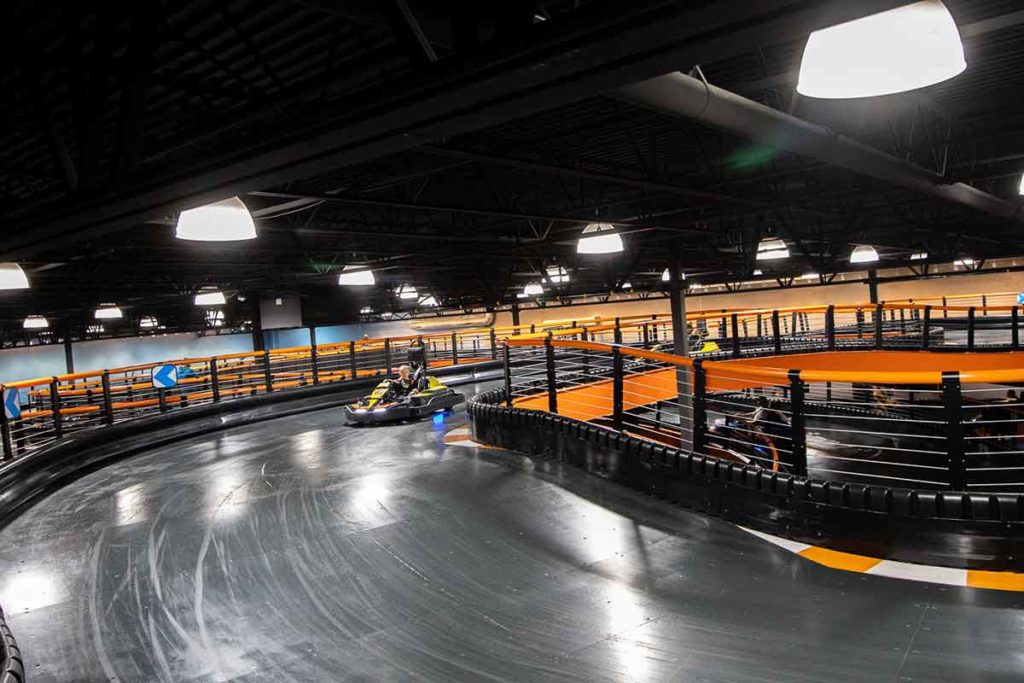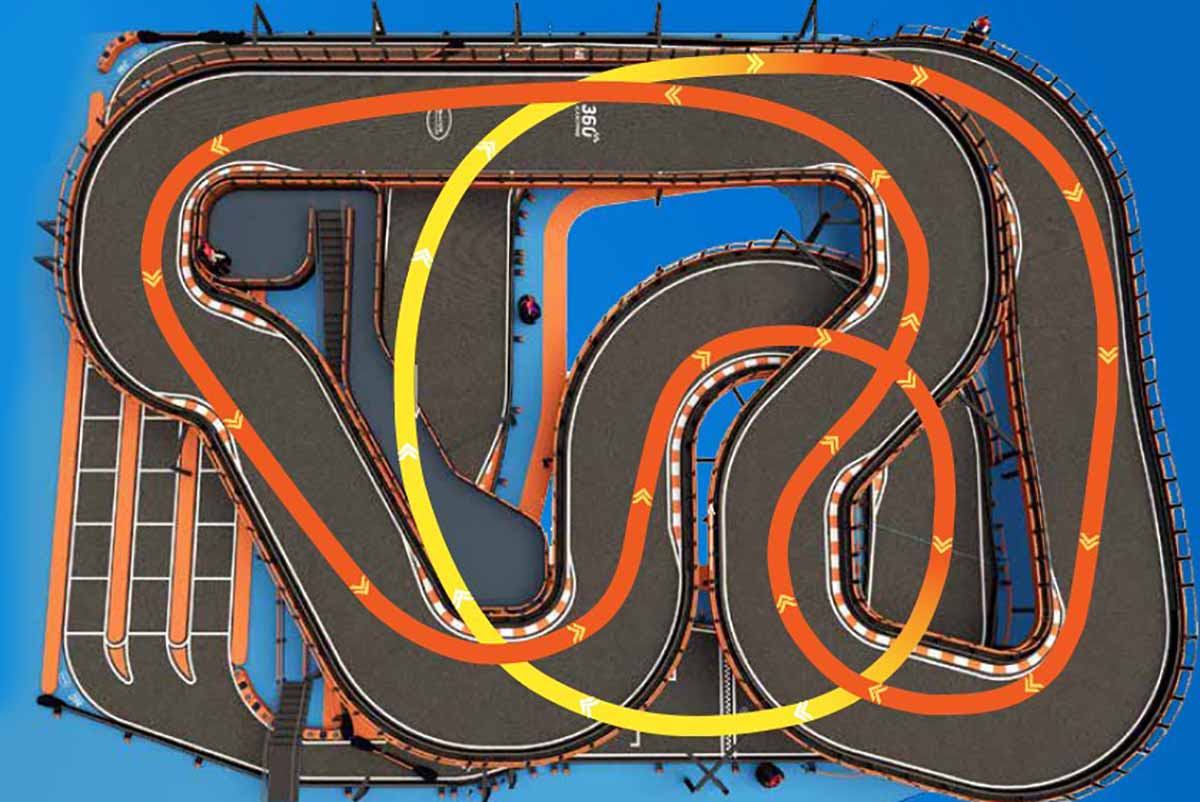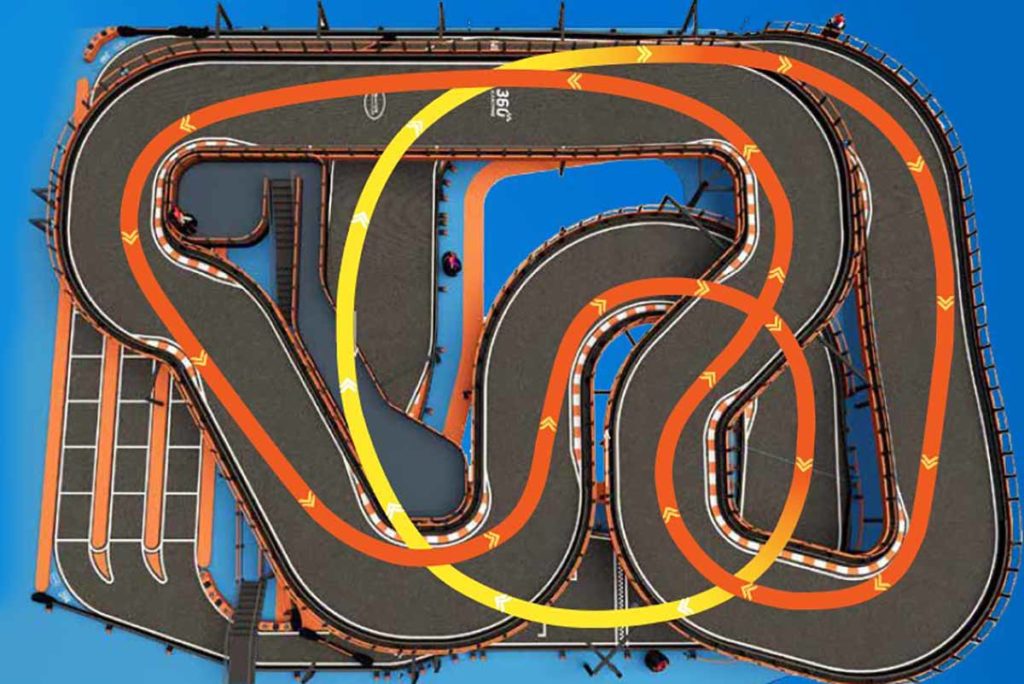 Virtual Reality (VR) – Fight robots and dragons while you step inside the high-end universe and you will forget about pixels and technology as soon as you put on the headset. Or experience a virtual reality snowball fight as you battle to collect coins.
Spin Zone Bumper Cars – Traditional bumper cars that have a twist, and lots of spinning!
Flip Zone Bumper Cars – Bumper cars that flip upside down! The chair flips a full 360 degrees. Must be 42″ to drive.
Sky Rider Coaster – Zipline adventure with no skills needed. The zip lines fly above attractions and boasts the world's first "dueling" Sky Rider Coaster. Riders start together and split to race to the end. Both routes are the same distance but we can't wait to see what side the kids think is faster! Must be 48″ tall.
Rope Adventure Course – Similar to an obstacle course but up in the air with a safety harness. Must be 48″ tall.
Climbing Walls – Traditional rock wall as well as interactive unique climbing structure. Must be 41″ tall.
Balance Beam Foam Pit – Jousting balance beam is fun for all ages. Let the battle begin and show off your balance and strength by knocking the opponent down into a giant foam pit.
Warrior Course – Translucent ball pit and obstacle challenge course.
Indoor Playground with Tubes & Slides – climb, crawl and slide, 52″ and under. This kids area is great for younger children.
Trampolines – Strengthen agility, balance, and strategy

Wipeout, Dodgeball Courts, Runway (Tumble Track), Drop Zone, Basketball
Ages 7 & Under Kid Area Trampoline area

Cafe – Food options include pizza, popcorn, pretzels, frozen ice cream treats, and more. Will also sell beer and wine.
Note: This location does NOT have laser tag.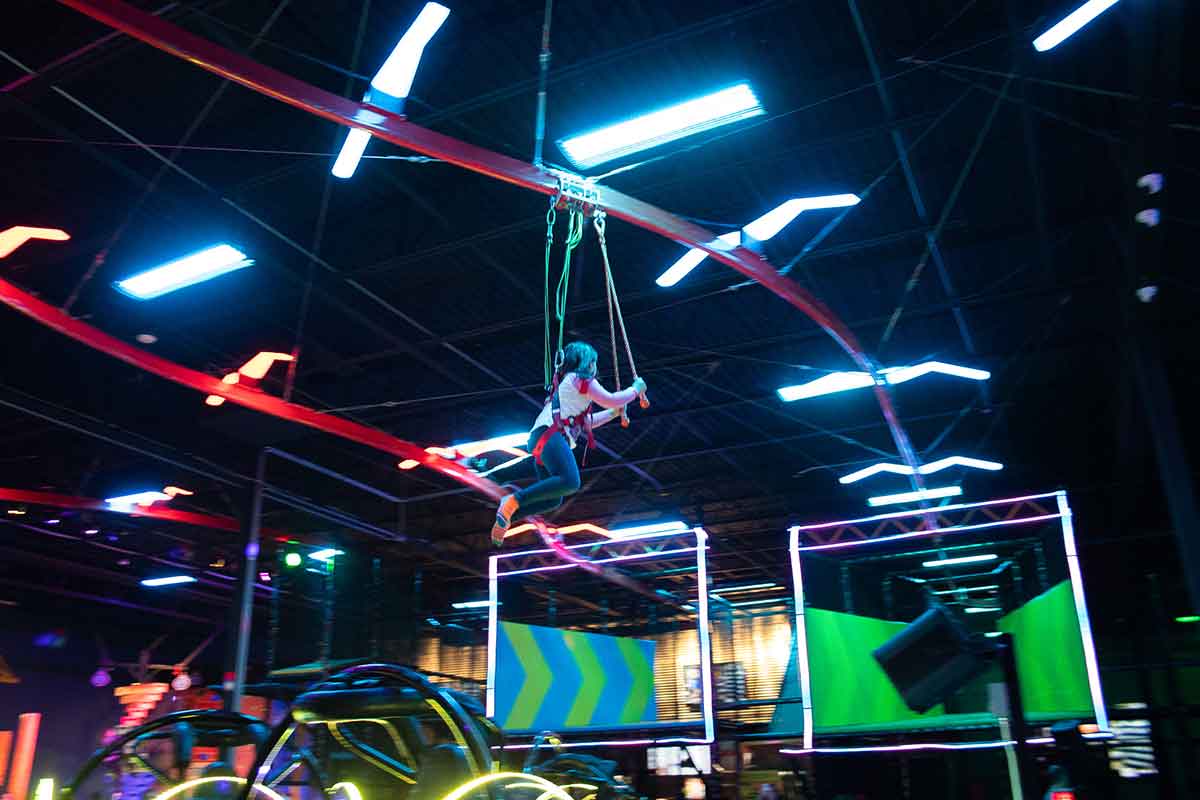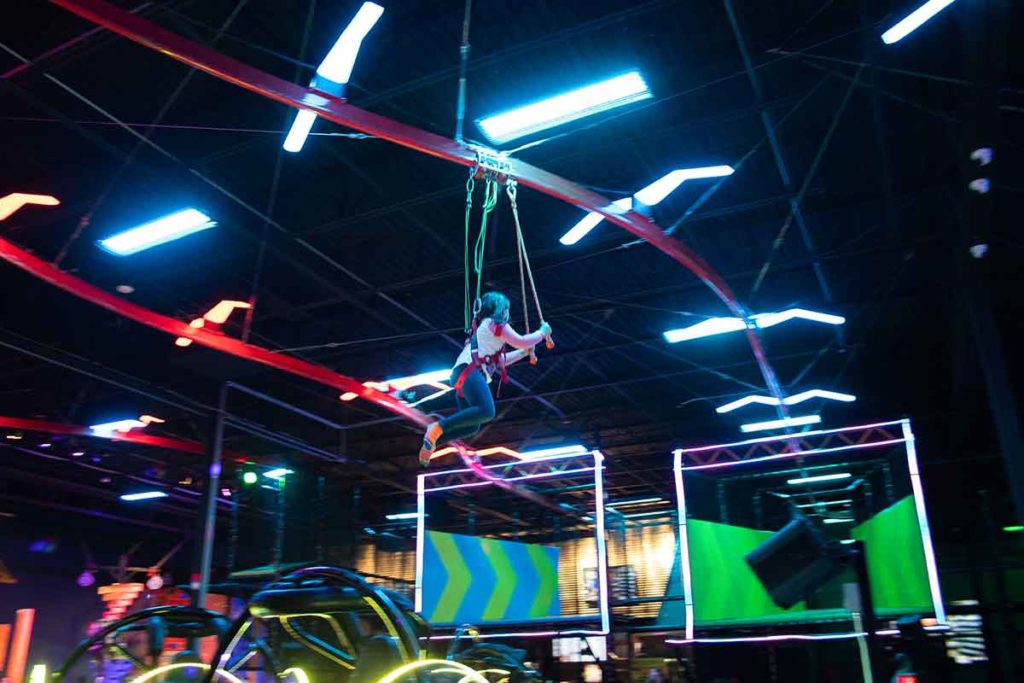 What are the hours at Urban Air Adventure Park?
Open daily. Later hours on Fridays and Saturdays.
Full current schedule.
How much is admission?
Tiered One-Day tickets are available at front desk or online. Pricing ranges for demand, date and arrival time. Less busy play times are discounted at 40% off standard pricing. Purchase advance tickets online to secure spots and skip entry lines. Re-entry is not allowed.
Check prices for changes before you go!
Deluxe: $19.99

Includes: ProZone Performance Trampolines, Wipeout, Tubes – Indoor Playground, Warrior Course, Battle Beam, Basic Trampolines

Ultimate: $26.99

Deluxe + Dueling Sky Rider, Ropes Course, Climbing Walls, Leap of Faith

Platinum: $35.99

Ultimate + Unlimited Go-Karts, Spin Zone Bumper Cars, Flip Zone Bumper Cars, Virtual Reality

5 & under: $11.99
Parent Pass: Same attractions as child; 50% retail pass price
Socks: $3.49
Do you need to purchase special socks?
Yes. Urban Air Socks are $3.49 each. No personal socks are allowed.
Is there an age requirement or limit?
There are no age limits, there is a play area dedicated to ages 7 and under. Parent play and interaction are encouraged. There are some height requirements. Must be at least 41″ for Warrior Attractions and Climbing Walls, 48″ for Ropes Course and Sky Rider. The maximum height of the tubes is 52″.
How is the park kept clean?
Urban Air utilizes long-lasting Residual Antimicrobial Technology that inhibits the growth of microbes. This unique Fog application applied by Urban Air Trampoline Park provides complete coverage of a Hospital Grade disinfectant that kills a multitude of harmful microbes.
The facility will regularly undergo fog-applied treatments EPA registered Hospital Grade Disinfectant(s) and EPA registered Anti-Microbial coating. No: Staph/MRSA, ringworm, influenza, e-Coli, and norovirus.
Will birthday parties and special events be available?
Yes! Urban Air offers full birthday party packages including setup, hosting, entertainment, and clean up with private party rooms and party hosts. Birthday parties are limited to 2 hours.
Urban Air – Indoor Adventure Park
4741 W Lawrence St, Grand Chute / Appleton, Wisconsin