Washington Park in Neenah got a big refresh in 2019 including a completely new splash pad! This welcome addition for cooling off in the summer heat has so many fun features that are sure to make this a spot that your family will love to visit to play. If you incentivize your departure with a cone at Dairy Queen just down Winneconne Avenue, do not miss their popcorn, it is delicious!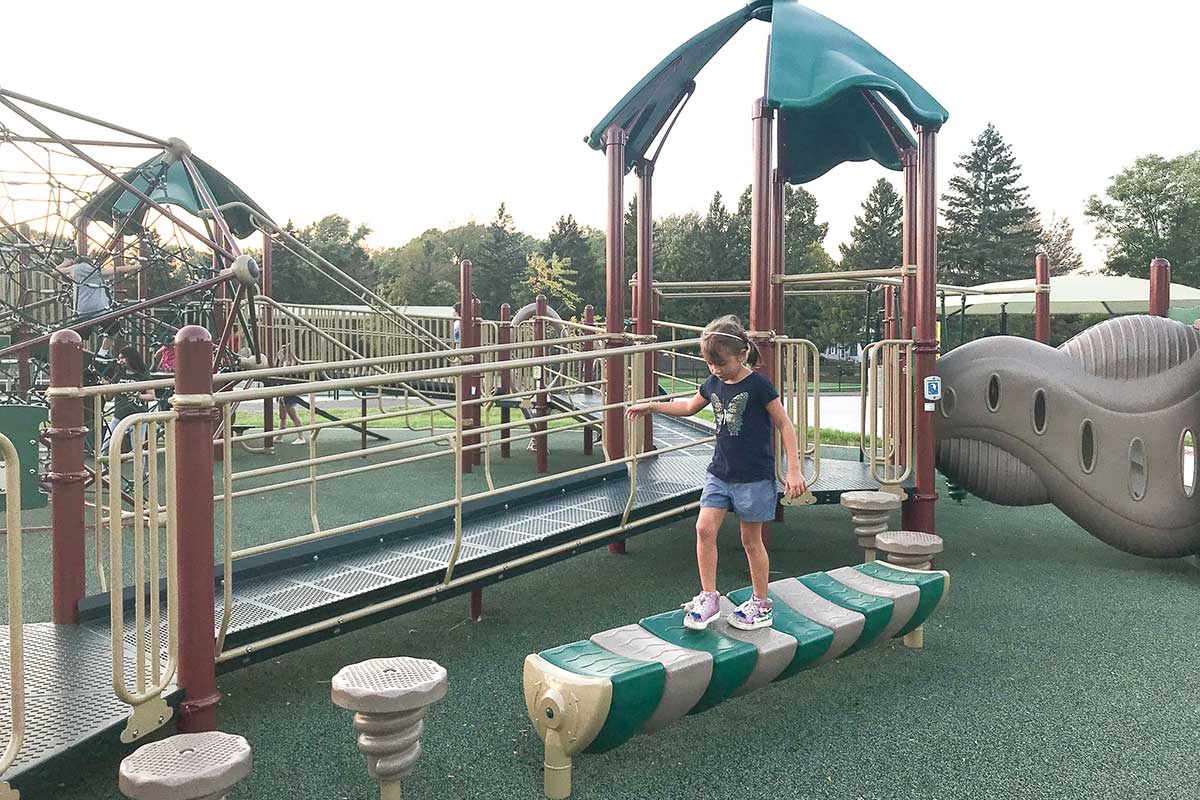 Splash Pad
The firefighter themed splash pad is complete with a splash fire hydrant, fire truck, fire house and more for fun water play adventures and cool summertime play! The Neenah-Menasha Firefighters Charitable Foundation sold stress ball firefighters to raise additional money for the splash pad completion in 2019.
Season: Memorial Day through Labor Day
Hours: Open Daily (Sunday through Saturday) from 10 am – 8 pm
Admission: FREE
Operating Instructions: To turn on the Washington Park Splash Pad, locate the red fire hydrant and wave a hand across the sensor on the top of the fire hydrant. Water runs in 4 minute increments, and can be reactivated by waving a hand over the sensor.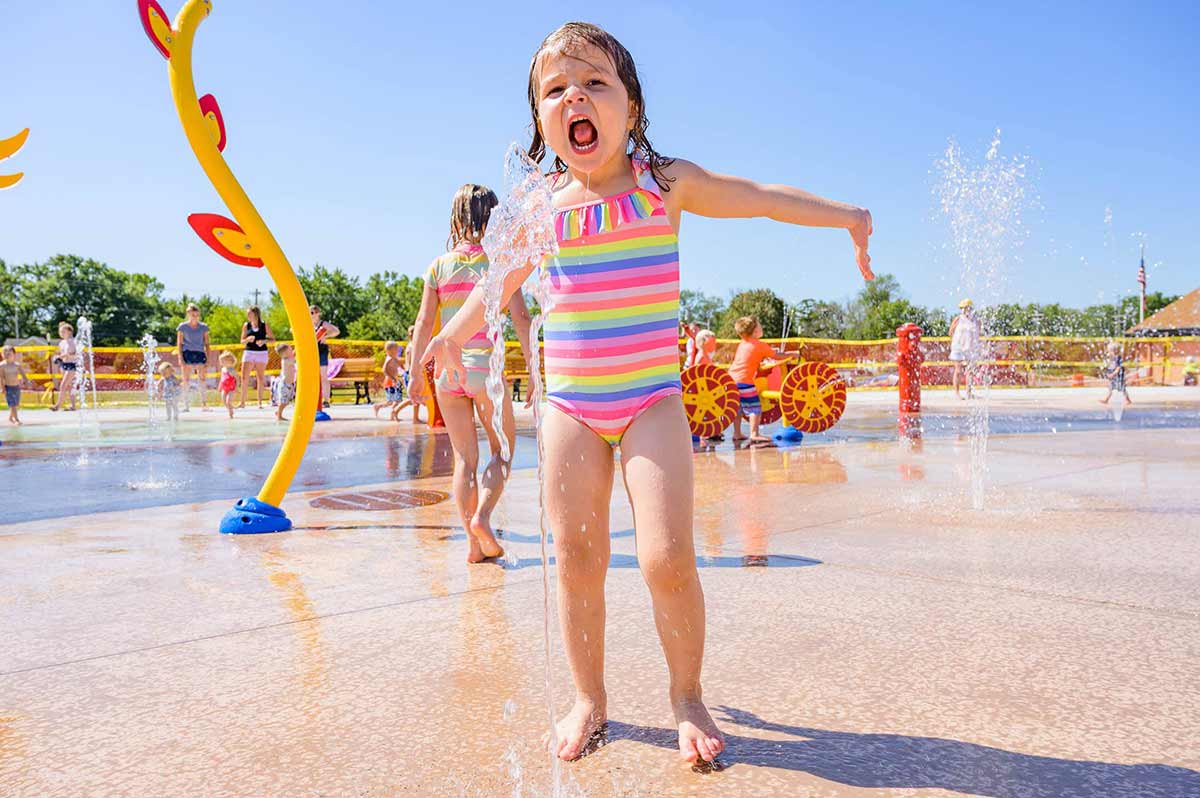 Playground & Exercise Equipment
The playground here has a rubberized surface and fun elements like large scale musical instruments, a webbed climber, and fun balancing elements. You can squeeze in a little self care with a workout on the newly installed exercise equipment or challenge your kids to a monkey bar race.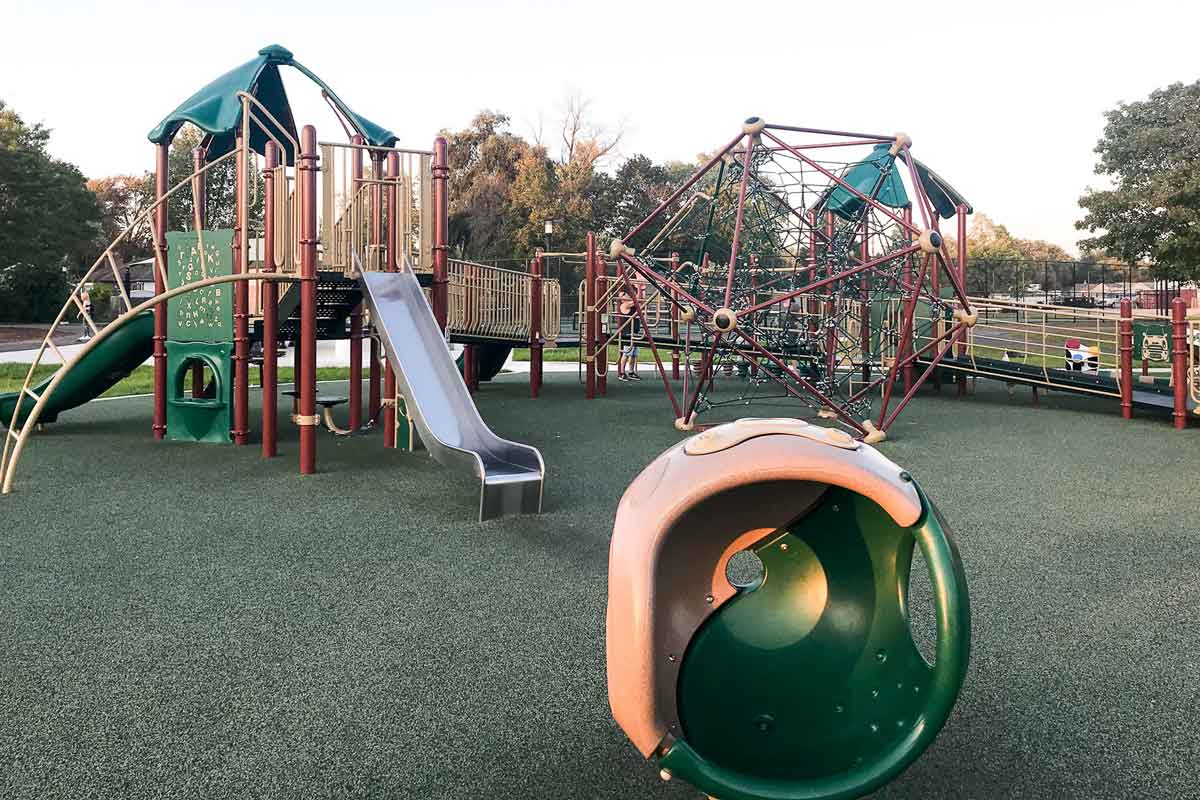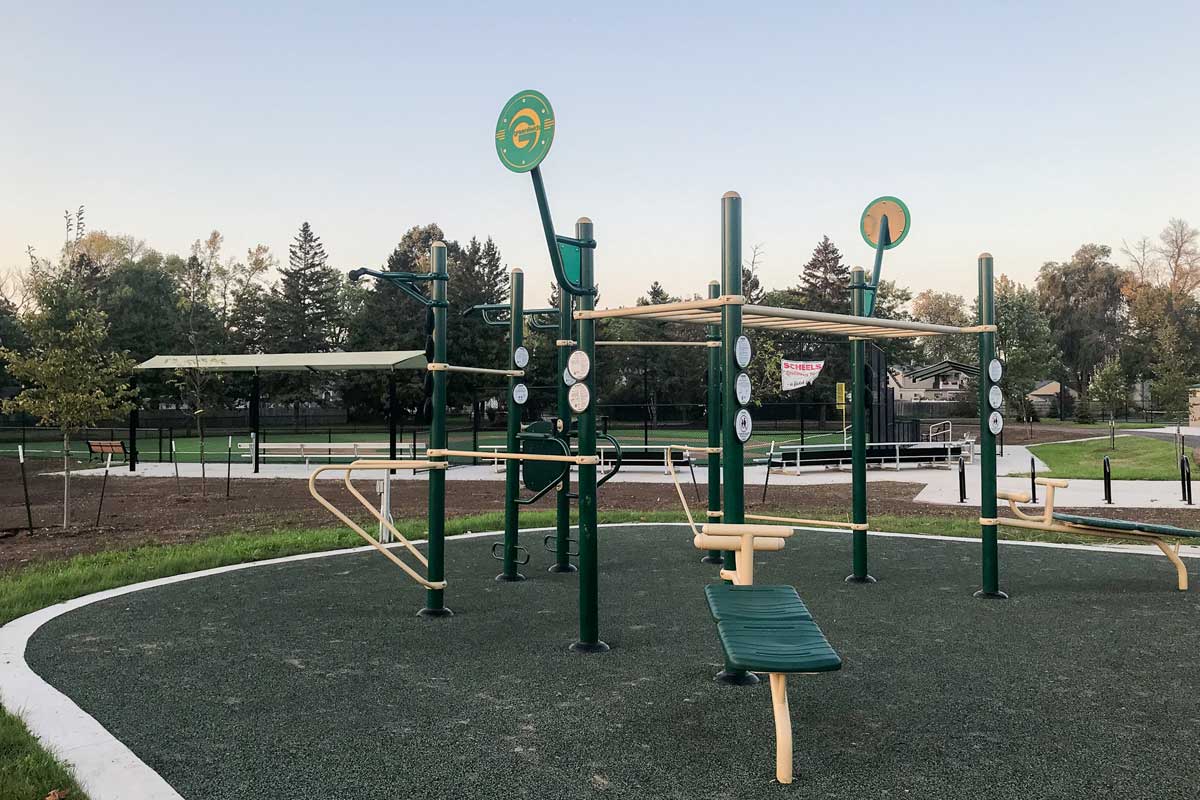 Murals
Neenah native Ben Erickson painted four plywood murals on the side of the Shelter in the park that portray elements of nature including land, water, air and animals. Each of these themes are incorporated in iconic Neenah landmarks including downtown Neenah, Shattuck Park, Kimberly Point Park Lighthouse, Doty Cabin and ThedaCare Regional Medical Center.
Read More: Where to find murals in Northeast Wisconsin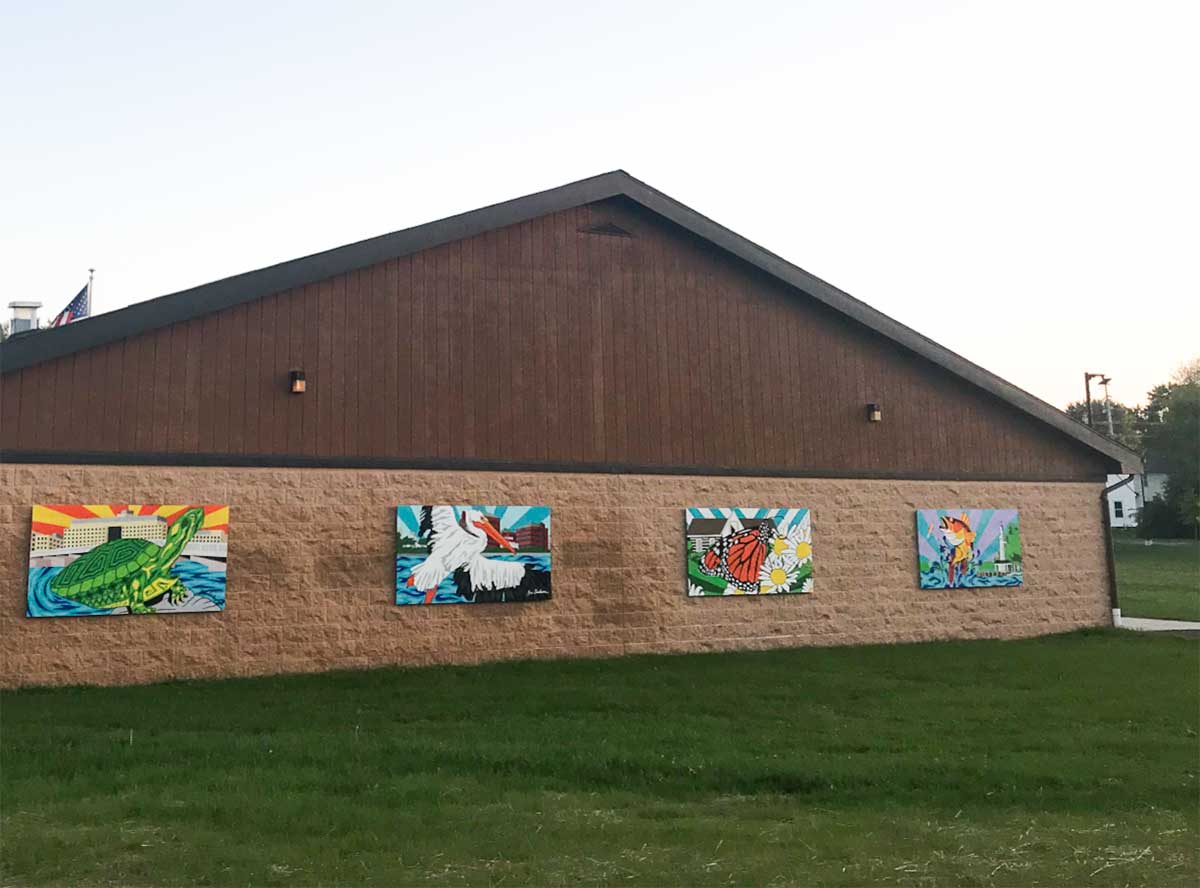 Shelter Rental
Community room available for rent year-round. Includes heat, AC, 12 – 6 ft tables, 75 chairs, plug-ins, sink, counter, refrigerator, stove, oven, microwave, restrooms, cable access (bring your own equipment). NOTE: not accepting any new rentals in June, July or August. If you are interested in a date in September or beyond please email parkrec@ci.neenah.wi.us to inquire about availability.
Washington Park Snapshot
Address: 631 Winneconne Ave, Neenah
Year Built: 2019
Surface Ground: rubber
Bathrooms: yes
Special / Unique Features: splash pad, exercise equipment, murals, tennis courts, pickleball courts, basketball court, ice rink, sledding hill
Mobile Gaming: Pokestops & Pokegyms
Nearest Coffeeshop: Starbucks, 1015 W, Winneconne Ave, Neenah
Nearest Ice Cream Shop: Dairy Queen, 450 S Commercial St, Neenah, Wisconsin
Find other splash pads in Sherwood, Green Bay, Oshkosh, and more in our Outdoor Splash Pad Guide!