As a summer that appears that it will be close to normal approaches, we're finding that many of the events that we love are planning to return in 2021. Some might look different than in year's past, be sure to check with the festival directly for COVID-19 precautions which may include limited capacties.
All of these events will also be located on our calendar. Please see individual events for full schedules.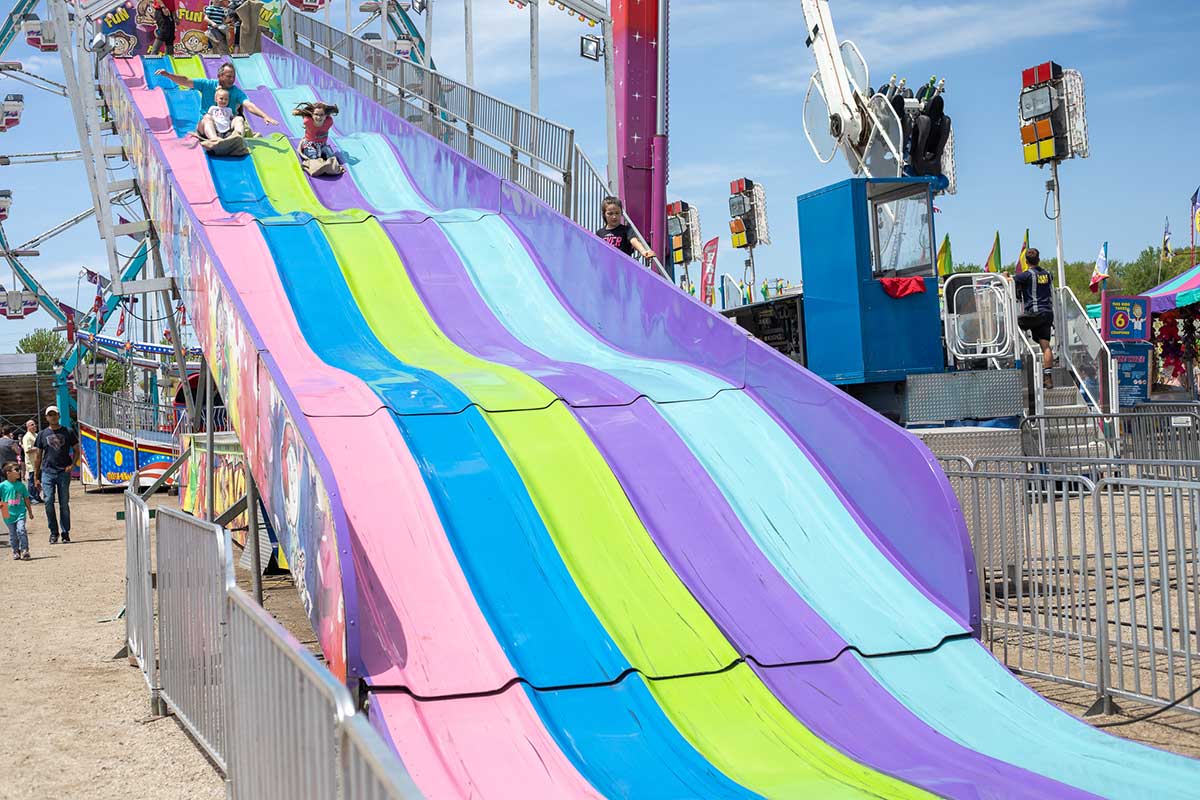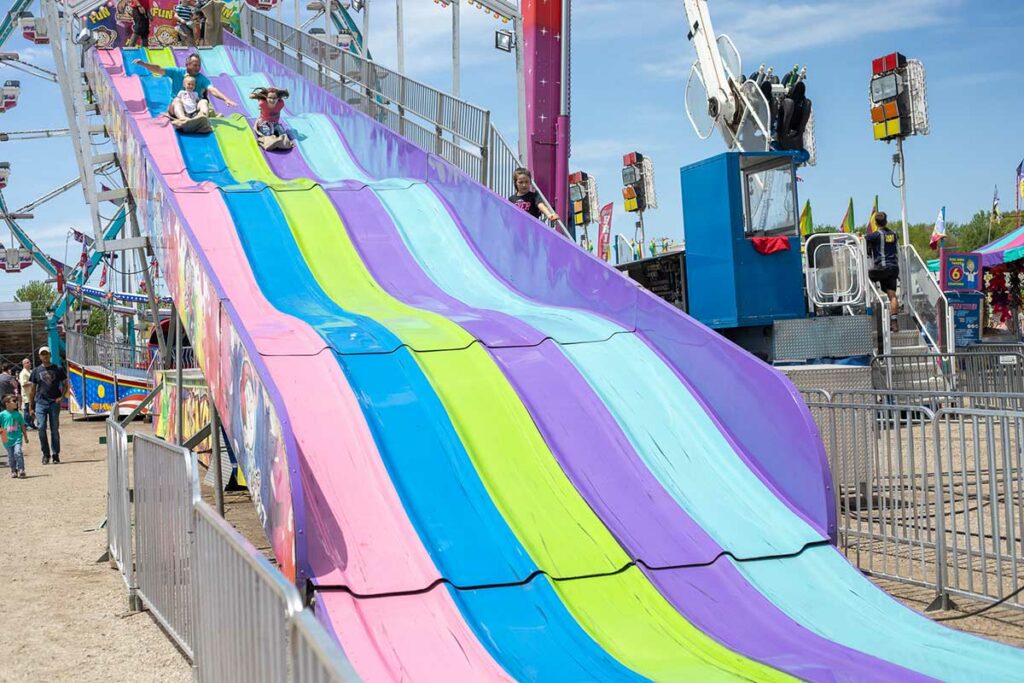 June Festivals
Cheese Fest: Little Chute, Doyle Park
Friday, June 4 – Sunday, June 6, 2021
Join Little Chute in celebrating the kick-off of summer at the annual Cheese Fest at Doyle Park. This wonderful family event includes music, food, $1.00 carnival rides, children's entertainment, walk/run, parade, animal petting zoo, cheese carving demonstrations, cheese tasting, cheese curd eating contest, cheese breakfast, and MORE!
Admission pass required to enter grounds on Friday and Saturday. Admission is FREE on Sunday. Discounted passes are available if you purchase ahead of time.
Mackville Truck & Tractor Pull, Mackville
Thursday, June 17 – Sunday, June 20, 2021
Souped-up trucks and tractors promise smoke-filled action on Friday and Saturday nights. Kids Dash for Cash offers more fun for the family. Food, beverages, and free live entertainment are available. Saturday afternoon includes a FREE car show. Sunday is Family Day with FREE admission includes a polka mass, farm pull at noon, chicken dinner, kids and adult pedal pull, live entertainment, and games.
** Admission into pulls are Adult: $18, Kids over 10: $10, Kids under 10: FREE **
Strawberry Fest, Downtown Waupaca
Saturday, June 19, 2021 – Sunday, June 20, 2021
Family festival with strawberry-themed food and activities, model railroad show, farmers market, kids activities, petting, water ski show, costume contest, and more. Live music and entertainment throughout the day.
visitwaupacachainolakes.com/event/strawberry-fest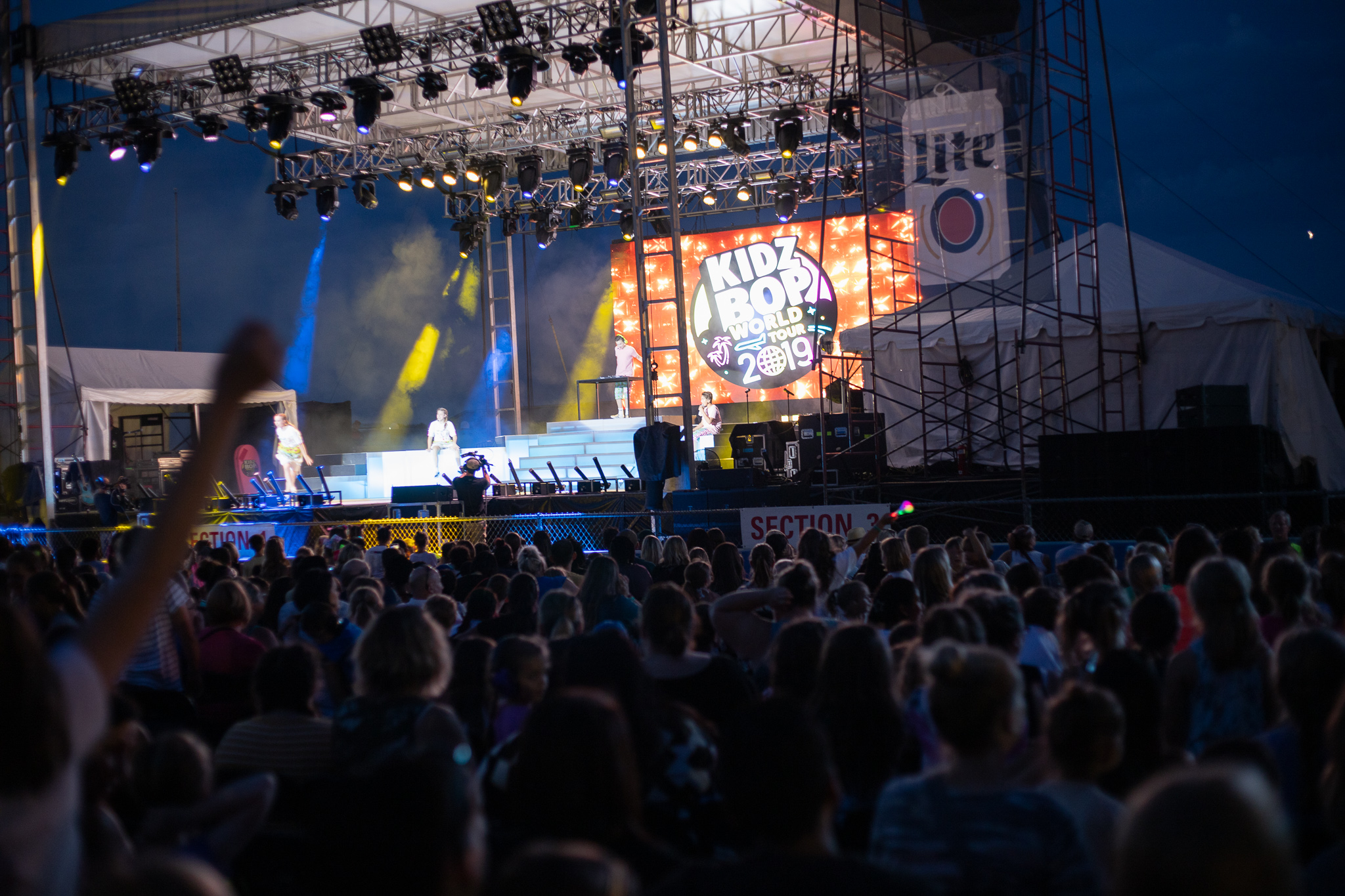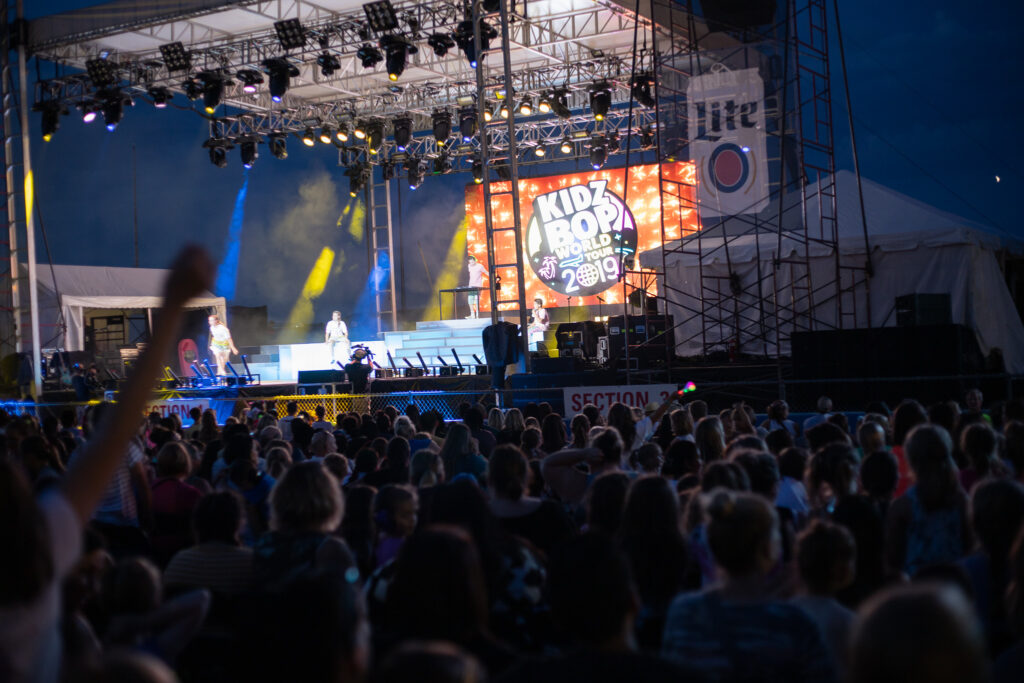 July
July 4th Celebration: Appleton
Sunday, July 4, 2021
Memorial Park in Appleon will have their annual fireworks sponsored by the Appleton Area Jaycees and a festival from 4-11 pm with bands, food, and a play area for the kids.
There will be about 150 physically distanced group pods on the hill for those who wish to view the live music.
Oneida Pow-Wow: Norbert Hill Center Pow-Wow Grounds
Friday, July 2 – Sunday, July 4, 2021
A 3-day family-friendly event with over 400 dancers, traditional music, and dance, Native American food, crafts, and jewelry.
travelwisconsin.com/events/native-culture/oneida-pow-wow-41286
Catfish Races & Community Night, Greenville
Friday, July 9 – Saturday, July 10, 2021
Join Greenville for their Catfish Races at Greenville Lion's Park. Children's games, rides, and attractions, business displays and demos, music entertainment, fireworks and more.
greenvillelions.org/catfishraces
Hortonville Homecoming, Hortonville
Saturday, July 17 – Sunday, July 18, 2021
This free family event celebrates chocolate and everything delicious about it! Saturday Alanzo Park opens at 10 am and closes at 10 pm. Sunday the event opens at 12 pm and closes at 5 pm. Hortonville Homecoming includes a carnival, midway, food, and entertainment!
facebook.com/hortonvillehomecoming/
Fond du Lac County Fair, Fond du Lac
Wednesday, July 14 – Sunday, July 18, 2021
Carnival, live music exhibits, animals, entertainment and more. "The purpose of a fair is to educate; to help people learn about life and what is good; to find out what is new and how to improve; to understand about our heritage and agriculture; to find out what is profitable and what is enjoyable; and to learn how to adjust better to change, how to be better people, how to be responsible and better citizens, and how to be more self-sufficient."
Paperfest: Combined Locks, Memorial Park
Thursday, July 15 – Sunday, July 18, 2021
Paperfest is a fun, family-oriented festival that raises money for non-profit and civic organizations in the Fox Valley. Spanning three days, it offers fun for all ages through games, sports, music, and food. Paperfest strengthens our community by utilizing the expertise and generosity of volunteers and sponsors. This year is their 100 year anniversary!!!
Pulaski Polka Days, Pulaski
Thursday, July 15 – Sunday, July 18, 2021
Pulaski Polka Days is an annual polka festival that lasts four days. Includes fireworks, polish food and souvenirs, arts and crafts, dance contest, pancakes, parade and more.
EAA Air Venture, Oshkosh, EAA Grounds
Monday, July 26 – Sunday, August 1, 2021
EAA AirVenture is a family-friendly event with a week's worth of unique fun that takes the spirit of aviation and adventure to new heights! Family-friendly updates to the grounds will make this year's festivities even more enjoyable. This year, admission for everyone under 18 is FREE!
Venues will operate with reduced capacity, fewer exhibitors will be present indoors. Masks should be worn when physical distancing is not possible. Several annual events where physical distancing is not possible will not be held in 2021 including the Monday night concert, the 5K, socials, and more.
Outagamie County Fair, Seymour, Fairgrounds
Wednesday, July 21 – Sunday, July 25, 2021
Check out the carnival, big-name entertainment, junior fair exhibits, commercial exhibits, and midway entertainment at the Outagamie County Fair in Seymour.
Parking $5, Adults $5 per day or $20 for a 5 day pass, Children under 12 FREE!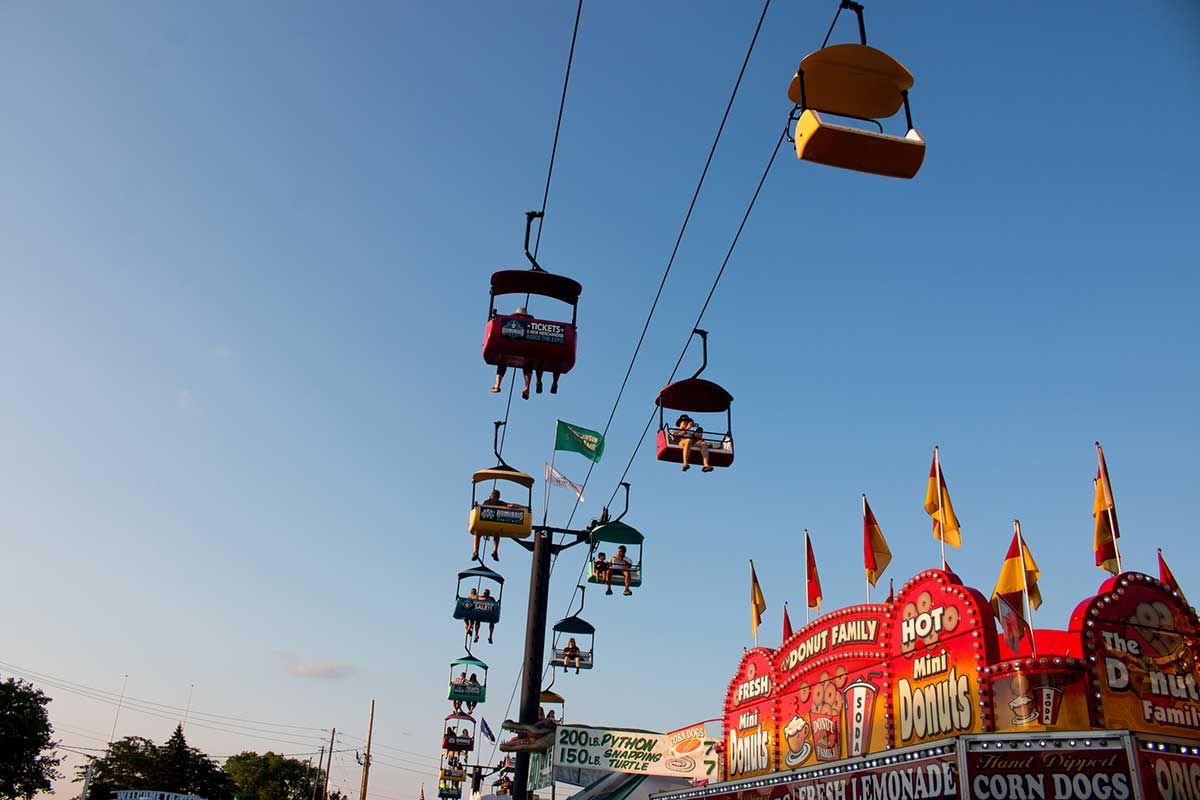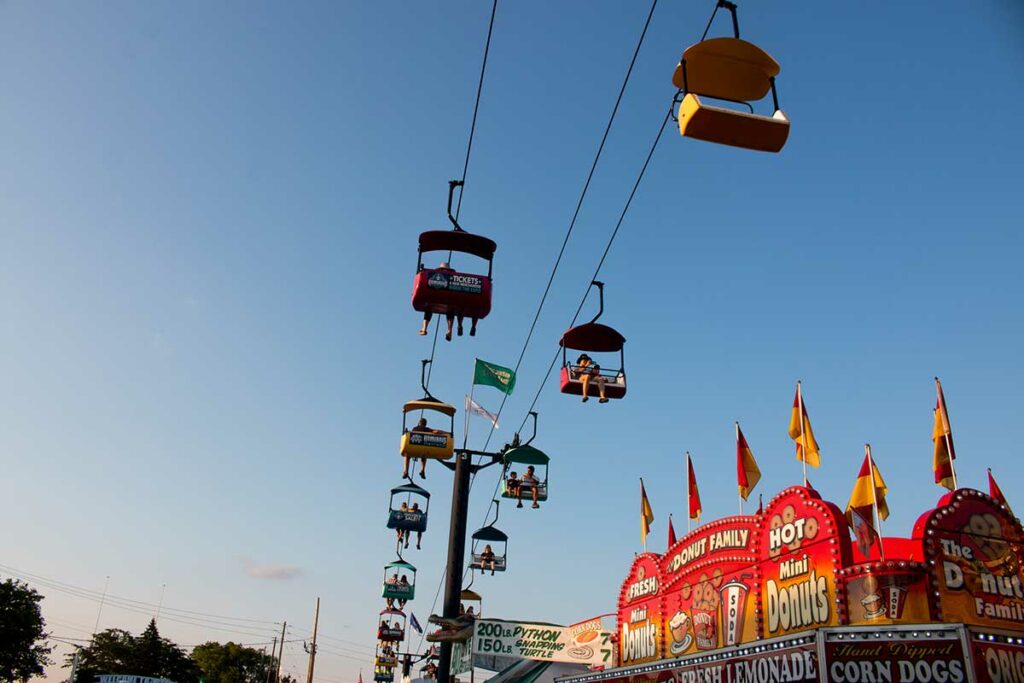 August
Mile of Music, Downtown Appleton
Thursday, August 5 – Sunday, August 8, 2021
Mile of Music is a cover-free zone all about original, hand-crafted artistry, singer-songwriters, combos, and multi-piece bands showcasing Americana music at its very best — from roots and indie rock to country, soul, r&b, jazz, and folk. Most events will be FREE. Plus, there will be plenty of free, hands-on Music Education events throughout the festival for all ages.
Wisconsin State Fair, Milwaukee
Thursday, August 5 – Sunday, August 15, 2021
Food, music, entertainment, carnival rides and competitions for the whole family.
Hamburger Fest, Downtown Seymour
Friday, August 13 – Sunday, August 15, 2021
The Hamburger Festival in Seymour offers 3 days of hot air balloon ascensions (dusk and dawn) and activities including car show, kites, live music, food, magic show, ketchup slide, and more.
Brown County Fair, De Pere
Thursday, August 18 – Sunday, August 22, 2021
Demolition Derby, Truck and Tractor Pull, Lumberjack Show, live music, carnival, kids activities and more.
Lakeshore Balloon Glow, Manitowoc
Friday, August 20, 2021
Balloon glow at dusk, kids games including bounce house/slide, mini-golf, pony rides, facepainting, and music.
downtownmanitowoc.org/downtown-events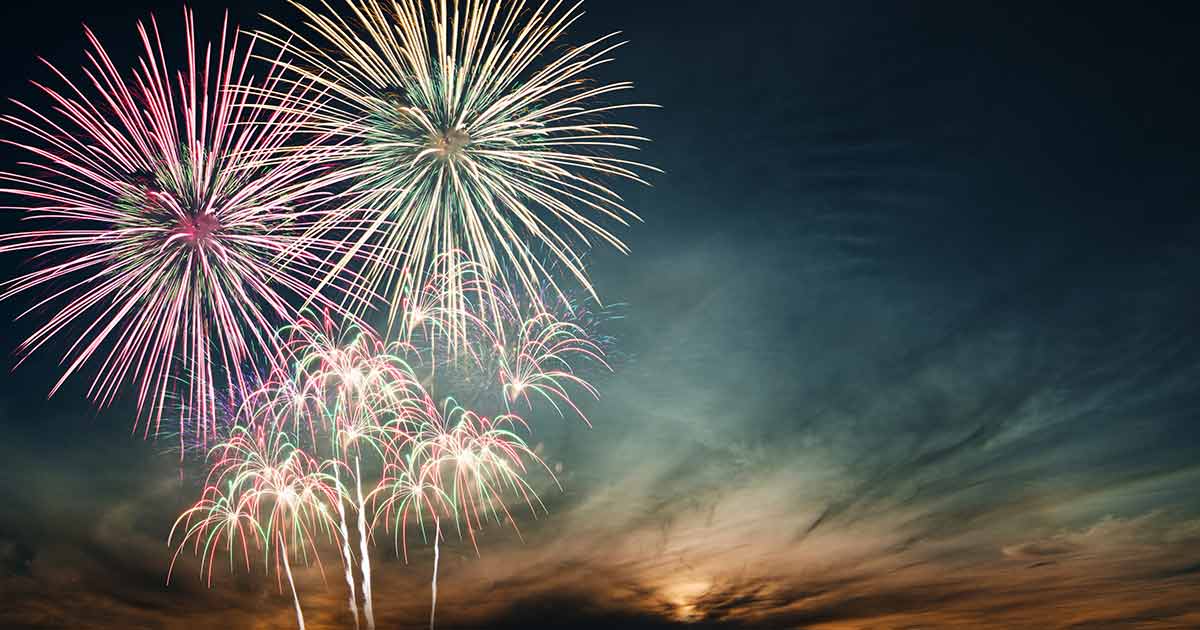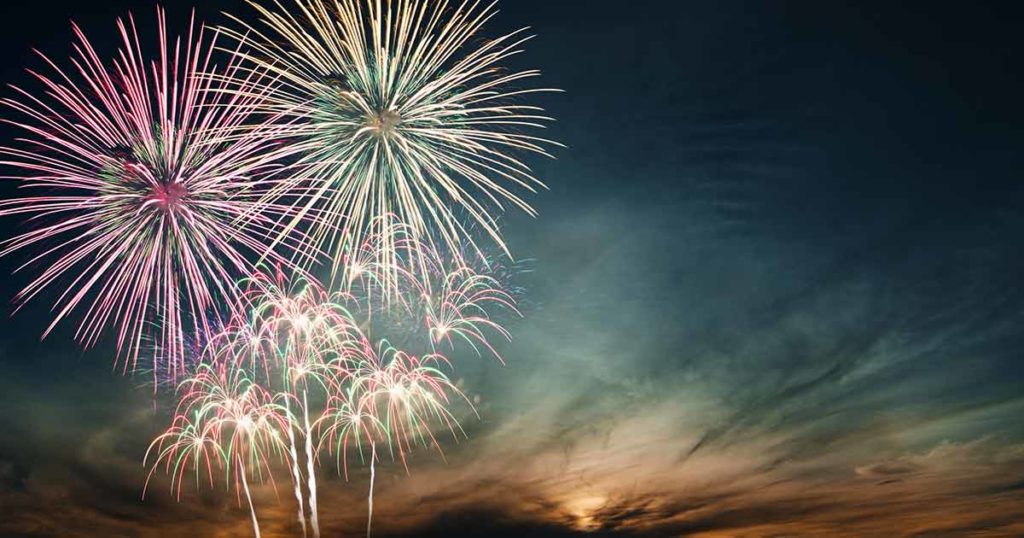 September
Calumet County Fair, Chilton Fairgrounds
Friday, September 3 – Monday, September 6, 2021
Carnival rides, exhibits, stock car racing, demolition derby, live music, and grandstand entertainment. The Biggest Little Fair in Wisconsin!
Kites Over Lake Michigan, Two Rivers
Saturday, September 4 – Sunday, September 5, 2021
This could be the most relaxing and beautiful way to spend your holiday weekend. Join us for the largest kite festival in the midwest.  Amazing kites make a lovely day at pristine Neshotah Beach. Featuring huge show kites flying over the lake, banners along the beach, kite demos, events for the kids, Saturday night kite fly and sky lanterns. This is an amazing photo opportunity and there's no admission fee, either.
Crafty Apple Fest, Downtown Chilton
Saturday, September 11, 2021
The annual festival is a day filled with apple items–apple dishes, apple desserts, even an apple/pumpkin brew! Over 100 craft and food booths, pumpkin bowling, live music, kids events, and car show. Truly an "applicious" day of fun!
chiltonchamber.com/crafty-apple-fest
World Championship Cabbage Chuck, Shiocton
Date TBA
Cabbage chucking contest, kids games, fly-over, live music and more at Shiocton Lake Park
Octoberfest, Downtown Appleton
Friday, September 24 – Saturday, September 25, 2021
Octoberfest weekend kicks off with License to Cruise, a classic car show on Friday night at 6 pm. Complete with about 400 classic cars, live music and great food, you won't want to miss one of Appleton's largest car shows. Octoberfest is the area's largest community event. 5 stages of music, 100 food booths, Arts & Crafts, Family Fun Area. This wraps up the season of festivals!
Waiting for More Information
Chilton Summer Festival: Downtown Chilton
CommunityFest: Neenah, Riverside Park and Jefferson Park, Menasha
World Championship Cabbage Chuck: Shiocton
Canceled/Postponed for 2021
Brillionfest: Brillion, Peters Park
Celebrate DePere: East DePere
Electric City Experience: Downtown Kaukauna
Gold Ribbin' BBQ Fest: Green Bay
Seafood Fest: Menasha
DISCLAIMER: We do our best at Go Valley Kids to provide accurate, useful information about events and activities. This information (such as times and locations) is gathered from user submissions, press releases, local newspapers, signs around town, and word of mouth. We do our best to confirm details before they are posted here. Sometimes details change or we are given inaccurate information. Whenever possible, we link our write-ups to the source of our information and strongly urge you to confirm details before you go. Go Valley Kids is in no way responsible for any problems that occur while participating in activities listed on the site or on Facebook.