If you're looking for the best festivals and fairs in Wisconsin for 2023, look no further! Whether you're looking for family-friendly fun or a chance to connect with local traditions, Wisconsin's summer festivals have something for everyone.
From music and food to cultural celebrations and county fairs, Wisconsin summer festivals offer a wide range of experiences for locals and visitors alike. Here are our favorites near the Fox Cities and beyond! Looking for more things to do? Find all of these events and more on our calendar.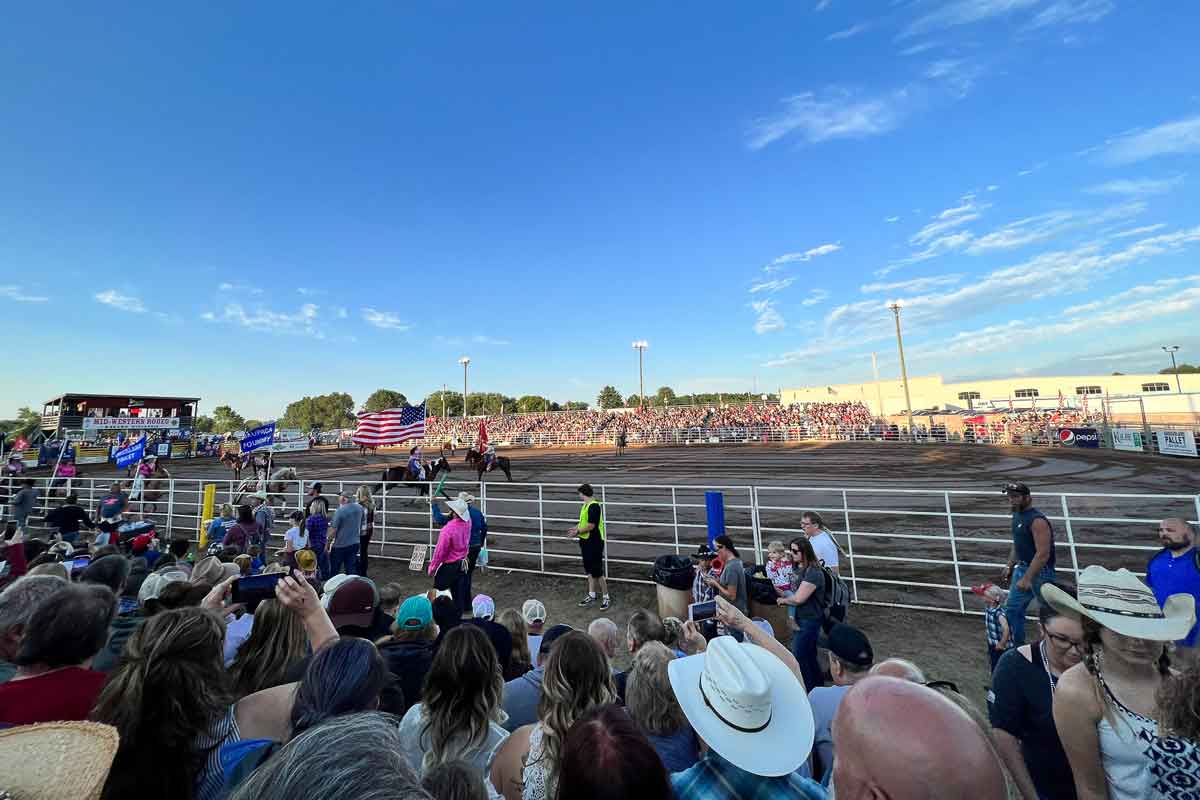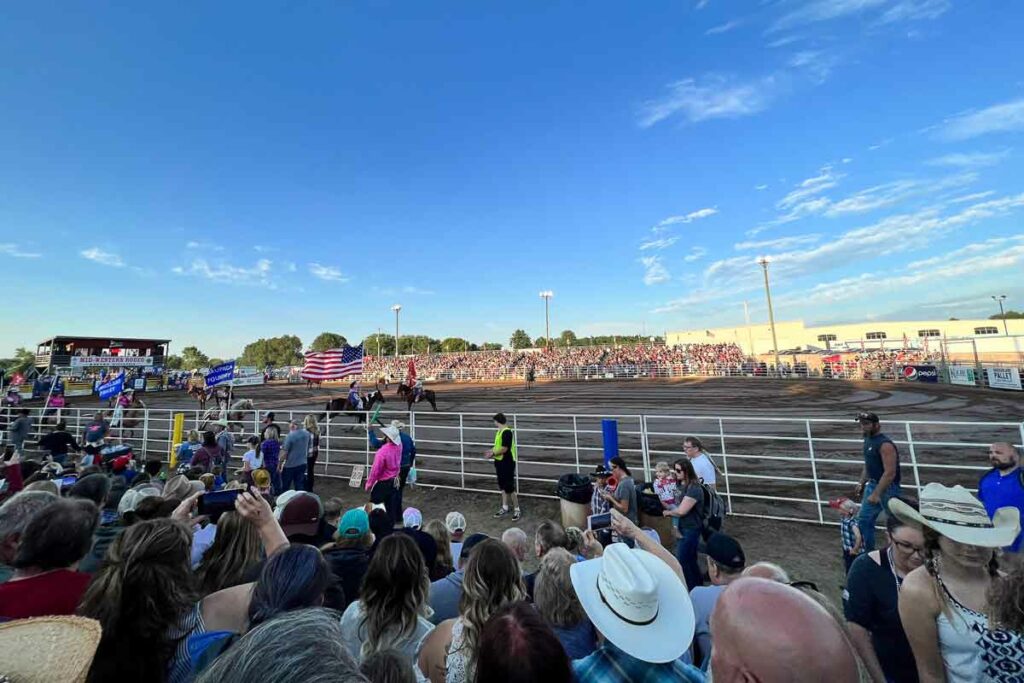 May Festivals & Events
These events are some of our favorite things to do in May!
Horicon Marsh Bird Festival: May 12 – 14, 2023
Hosted by the Horicon Marsh Bird Club, the annual Horicon Marsh Bird Festival is a weekend filled with family-friendly activities and educational experiences for birders of all levels. Discover the significance of Horicon Marsh as a vital habitat for birds and wildlife. Activities include trips to Old Marsh Road, a unique experience of night sounds, paddling and bird watching, LIVE birds of prey, as well as smaller and more intimate guided tours.
Portage County Cultural Festival, Stevens Point: May 13, 2023
This annual, 1-day event at Stevens Point Area Senior High celebrates the diversity of cultures in Portage County. Experience fantastic food, music, folk dances, native crafts, and children's games from around the world. It's an excellent opportunity for people from different cultures to come together and have a day filled with fun, food, and learning.
Scottie Rally and Parade of Scots, Baileys Harbor: May 19 – 20, 2023
This event is a big deal for Scottie lovers! It's one of the largest gatherings of Scottish Terriers in the United States and a huge supporter of the STCA Health Trust Fund (HTF). The HTF helps fund research and regional symposiums related to Scottie health. So not only is this event super fun for Scottie enthusiasts, but it's also making a big impact on the health and well-being of these adorable pups.
Festival of Spring, The Paine: May 20, 2023
Festival of Spring is a free outdoor event at the Paine Art Center and Gardens in Oshkosh and features a spring plant sale and more than 100 vendors of original art, fine crafts, plants, and garden supplies. Other activities include free admission to the Paine mansion and gardens, an art activity for kids, tasty food, and live entertainment.
Celebrate De Pere, De Pere: May 27 – 29, 2023
Celebrate De Pere is an annual festival held at Voyager Park in De Pere on Memorial Day weekend and includes car show, food, live music, a fishing tournament, a parade, kids activities, fireworks, a carnival, and more!
Hmong National Memorial Day Festival, Oshkosh: May 27 – 28, 2023
This annual festival at the Winnebago County Parks is a weekend of fun with sports, food, music, and vendors. Enjoy lots of competitions, including a fashion show, soccer, volleyball, flag football, topspin, kato, dance, and talent.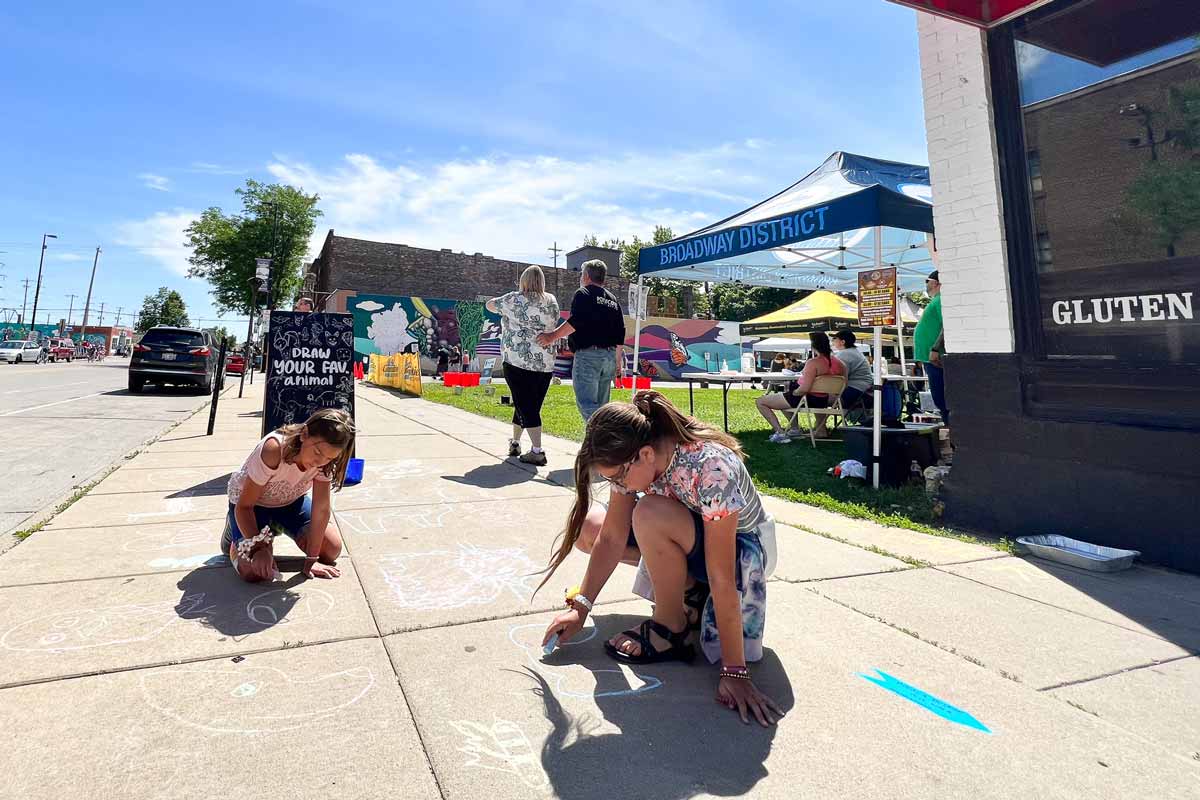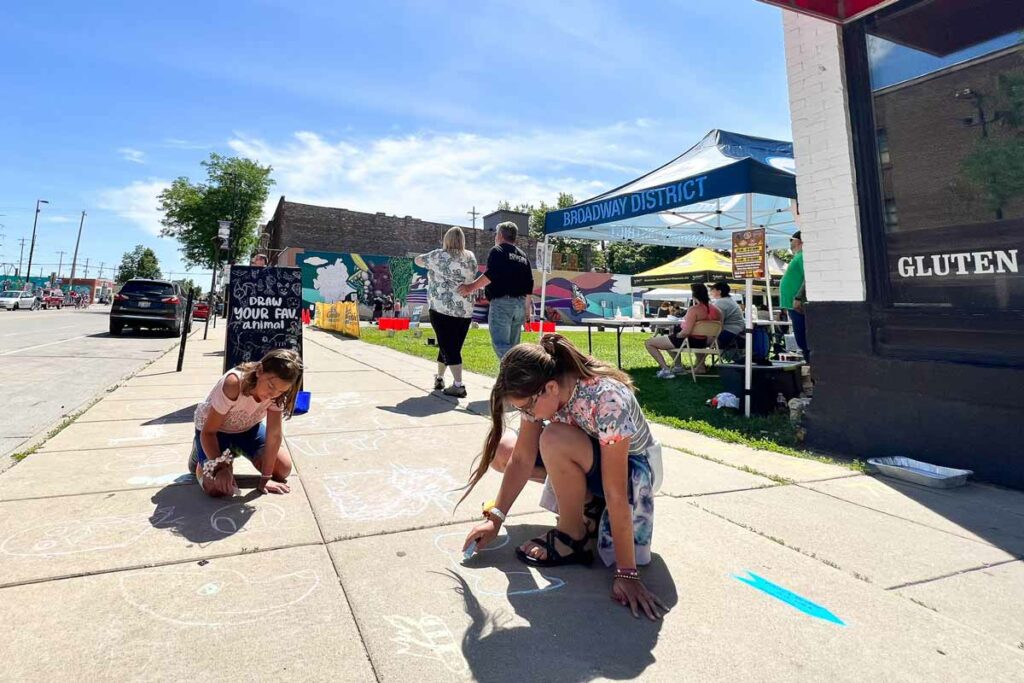 June Festivals & Events
These events are some of our favorite things to do in June!
Breakfast on the Farm – All month long, throughout Wisconsin
Breakfast on the Farm is an annual summer event sponsored by Wisconsin County Dairy Promotion Associations. Farms invite visitors to enjoy a breakfast meal and learn about farm life. This family-friendly event is typically held during June Dairy Month and provides a unique opportunity for families and individuals to connect with local farmers and experience agriculture first-hand.
Sundrop Dayz, Shawano: June 2 – 3, 2023
Sundrop Dayz is an annual festival held in Shawano. The event features a variety of activities and entertainment, including live music performances, carnival rides, games, and food vendors. Other activities include a 5K run/walk, horse wagon rides, inflatables, flea market, antiques, Menominee Indian Tribe tradition singing and dancing, craft fair, lumberjack competition, and more.
Great Wisconsin Cheese Festival, Little Chute: June 3 – 5, 2023
Kick off summer at Cheese Fest, an annual event at Doyle Park in Little Chute that celebrates cheese! Families can sample different types of cheese from local producers, watch cheese-making demonstrations, catch a cheese carving demo and participate in cheese-themed contests like cheese curd eating! In addition to cheese-related activities, Cheese Fest also features a walk/run, live music, a parade, an animal petting zoo, a carnival, and a variety of food vendors offering our Wisconsin favorites like fried cheese curds, brats, and beer!
Electric City Experience, Kaukauna: June 7 – 10, 2023
This annual summer festival in Kaukauna celebrates the city's electric history and culture! Families can enjoy live music performances from local and regional bands, carnival rides and games, food trucks, and more. Thursday includes a Kids Carnival Day with $1 carnival rides, activities, family-friendly hip-hop shows, and performances from Appleton Rock School, Revel Dance Academy, and Traveling Snake Show.
BrillionFest, Brillion: June 10, 2023
This citywide event is located on Main Street in Downtown Brillion and includes machines on main, live music, vendor and craft fair, food trucks, touch a truck, duck drop, and poker run. Past kid's activities also included bounce houses, games, gaga ball, train rides, and activities at the Brillion Public Library and Brillion Nature Center.
Rhubarb Fest, Thern Farm, New London: June 10, 2023
This annual New London event includes vendors, concessions, baked goods, music, a petting zoo, antique farm machinery and more.
Juneteenth, Appleton: June 11, 2023
Juneteenth is the oldest national program commemorating ending slavery in the United States. This annual event hosted by African Heritage features community resources, food, a petting zoo, food, dance, music, a graduation ceremony, and retail vendors at Jones Park in Appleton.
Mackville Nationals Truck & Tractor Pull, Mackville: June 15 – 18, 2023
The Mackville Nationals Truck & Tractor Pull is an annual event in Mackville (just outside of Appleton). The event is a truck and tractor-pulling competition that attracts competitors and spectators nationwide. The competition is held over several days and features a variety of classes, ranging from street-legal trucks to modified tractors. The event promises smoke-filled action and excitement, with participants modifying their vehicles to produce more power and pull a weighted sled as far as possible. In addition to the pulling competition, the event also includes a Kids Dash for Cash event, a car show, and various games and activities for families. Food, beverages, and live entertainment are also available throughout the event.
Strawberry Fest, Downtown Waupaca: June 17, 2023
Strawberry Fest is the perfect way to celebrate the beginning of summer! The Waupaca family festival features strawberry-themed food and activities, an art/craft fair, a model railroad show, a farmers market, kids' activities, a costume contest, and more. Live music and entertainment throughout the day.
Mural & Busker Festival, Green Bay: June 17 – 18, 2023
Get ready for an amazing event that's all about creativity! The streets of the Broadway District in Green Bay come alive with street performers, or "buskers," live entertainment, and muralists who will be creating incredible artwork right before your eyes. Entertainment includes musicians, jugglers, dancers, and other live performers while the murals continue to come to life on various walls throughout the area.
Fly a Kite Fest, Green Bay: June 24, 2023
A day full of kites and fun activities for the whole family at the Nicolet Airport in Green Bay. Activities include giant show kites, stunt kite routines, candy drop, kids' games and crafts, face painting, kite decorating, princesses, superheroes, mascots, and more!
ChalkFest Wausau: June 24 – 25, 2023
The ChalkFest event transforms The 400 Block sidewalks into a colorful display of drawings. Since 2004, this annual art festival has showcased artists of all ages and wowed art enthusiasts who observe the creative process and enjoy the finished art.
Mid-Western Rodeo, Manawa: June 29 – July 1, 2023
Known as the greatest show on dirt, the Mid-Western Rodeo is an annual rodeo event in Manawa. It features a variety of rodeo competitions, including bull riding, barrel racing, team roping, and steer wrestling. The event includes food vendors, live music, and other family-friendly activities.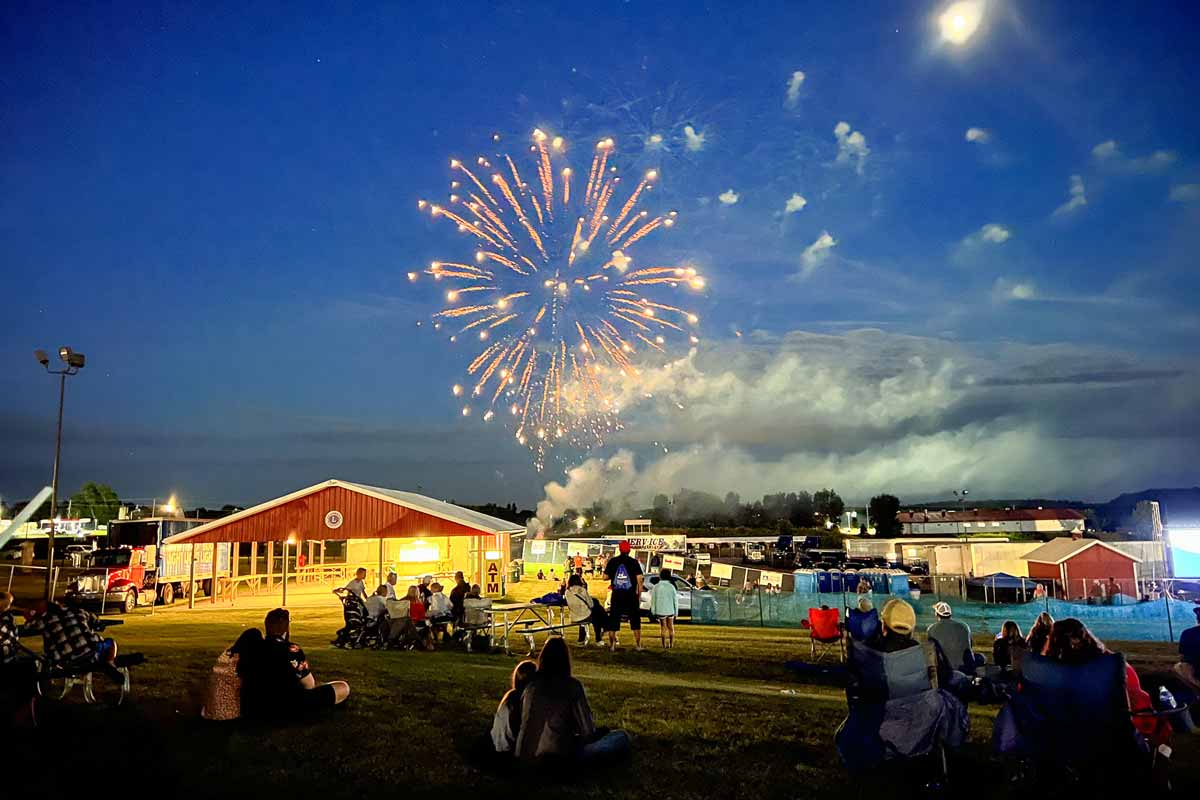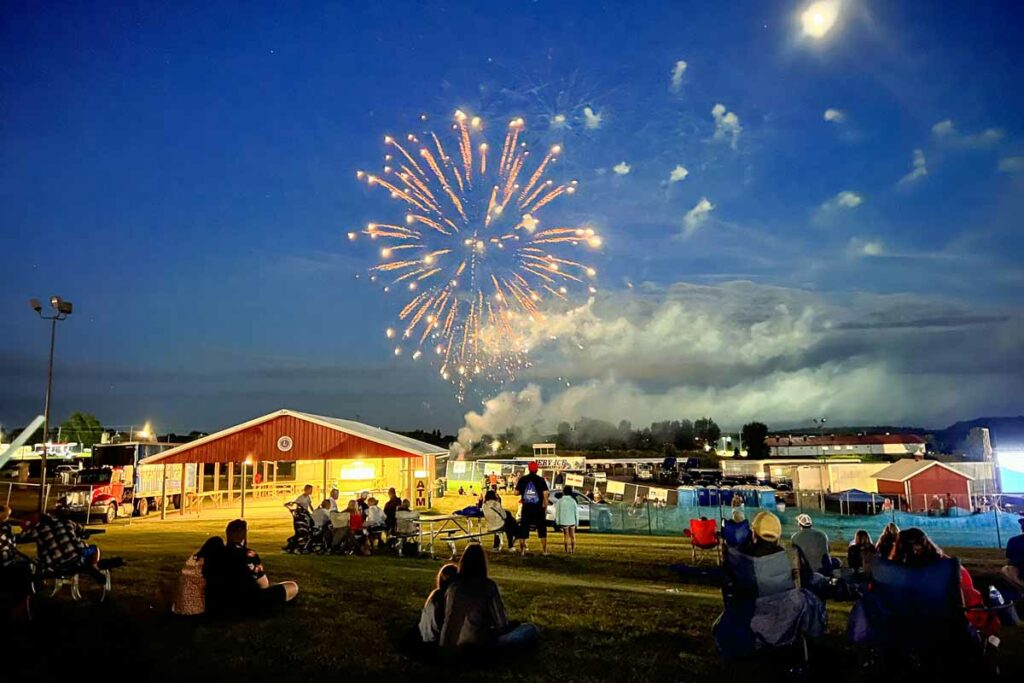 July Festivals & Events
These events are some of our favorite things to do in July!
Oneida Pow-Wow: Norbert Hill Center Pow-Wow Grounds: June 30 – July 2, 2023
The Oneida Pow Wow is an annual celebration of Native American culture held by the Oneida Nation. The event typically takes place over three days. It features a range of activities, including traditional dance and drum competitions, cultural demonstrations, and a marketplace with vendors selling Native American crafts and goods. The Pow Wow also includes traditional Native American food and beverage vendors, educational exhibits, and presentations about Native American history and culture. The event is open to the public and attracts both Native American and non-Native American visitors, making it an important cultural event that promotes understanding and appreciation of Native American traditions and heritage.
July 4th Celebration, Appleton, Memorial Park: July 3, 2023
Appleton's Independence Day celebration includes fun with food, drinks, live music, community resources, performances, and a Fourth of July fireworks display (the largest in the area) at Memorial Park!
Hometown 4th of July Celebration: Omro: July 4, 2023
A fun-filled day celebrating our nation's independence, including a pancake breakfast, an arts & crafts show, a parade, a pie & ice cream social, live music, and ending with fireworks at dusk at Scott Park in Omro (just outside of Oshkosh).
CommunityFest, Neenah and Menasha: July 3 – 4, 2023
Join the sister cities Neenah and Menasha for a two-day family event filled with boat parades, food, live music, a motorcycle show, fireworks, and even a pajama jam! There are tons of kid-friendly events, including a red, white & blue parade, face painting, magic shows, balloon animals, tree climbing, and more! Scheduled events take place at Riverside Park, Jefferson Park, Shattuck Park, and Curtis Reed Square.
Lifest, Oshkosh: July 6 – 9, 2023
Lifest is one of the largest Christian music festivals in the nation featuring over 100 acts on its seven stages. Ferris wheel, art space, inflatables, video games, petting zoo, sports tournament, and more! Children 7 and under are FREE.
Catfish Races & Community Night, Greenville: July 7 – 8, 2023
The Greenville Catfish Races is an annual event held in Greenville. The event is a unique and entertaining competition that involves racing live catfish! The event includes various activities, including live music, food vendors, children's games, a bounce house, rock climbing, princess visits, community and business displays, a fireworks display, and more.
Paperfest: Kimberly: July 13 – 16, 2023
Paperfest is a fun, family-oriented festival that raises money for non-profit and civic organizations in the Fox Valley. Spanning three days, it offers fun for all ages through games, sports, music, and food. Activities include axe throwing, helicopter rides, carnival, kiddie bumper boats, giant lawn games, inflatables, rock climbing, river boat tours, toilet paper toss, balloon glow, craft fair, car show, fireworks, and more! The festival takes place at Sunset Park in Kimberly.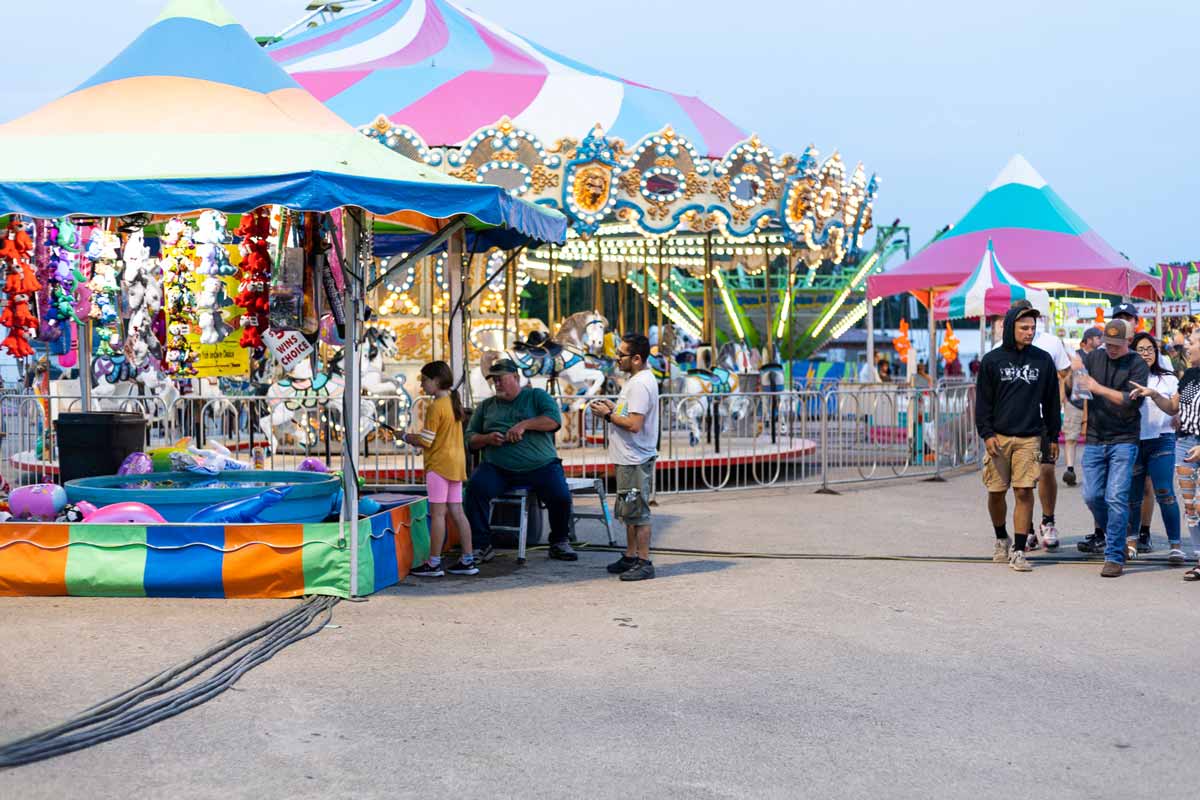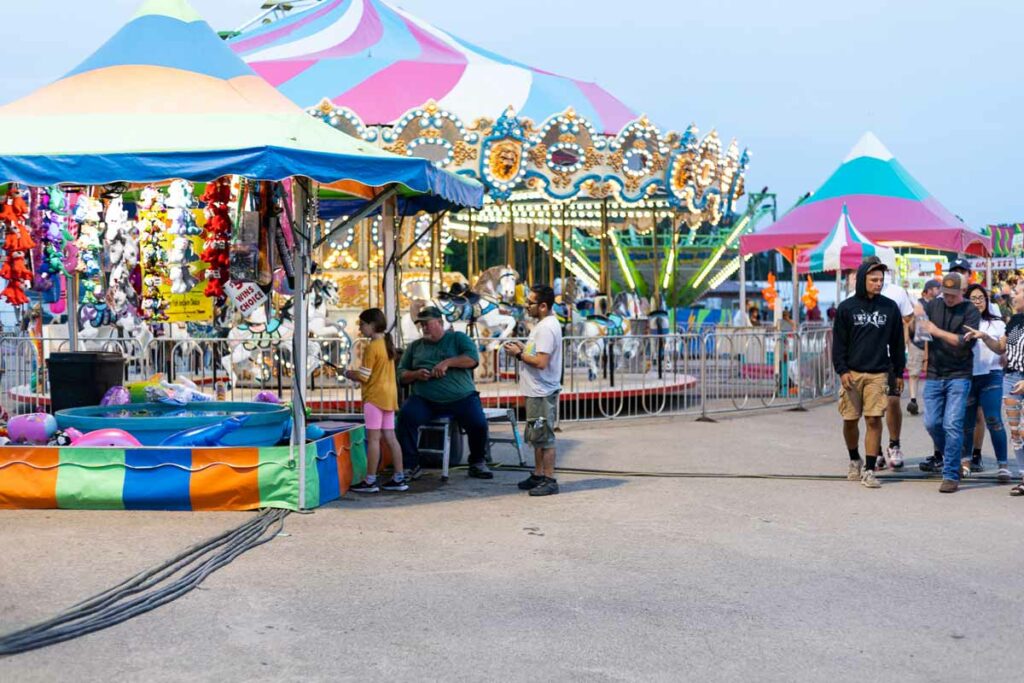 Fond du Lac County Fair: July 19 – 23, 2023
The Fond du Lac County Fair is an annual event held at the Fond du Lac County Fairgrounds. The fair features a variety of activities and attractions for people of all ages, including carnival rides, games, and live music performances. The fair also includes exhibits of livestock, produce, and other agricultural products, as well as educational presentations on topics related to agriculture and farming. In addition to the traditional fair activities, the Fond du Lac County Fair also hosts a bull riding and barrel racing show, demolition derby, tractor pulls, and various other special events throughout the week.
Pulaski Polka Days: July 20 – 23, 2023
Pulaski Polka Days is an annual event at Pulaski Community Park that celebrates traditional Polish music and dance. The annual polka festival features live performances by well-known polka bands from around the United States. Enjoy a day of music and dancing! The event includes fireworks, traditional Polish food and drinks, souvenirs, arts and crafts, a dance contest, pancakes, a parade and more.
Sovereign State Days, Winneconne: July 20-23, 2023
This annual event at Marble Park in Winneconne is full of family-friendly fun, including bounce houses, Moo Ice Cream Truck, Dairy Good Golf, an archery range, face painting, a parade, a pedal tractor pull, and fireworks. Other activities include a fishing contest, a fireman's competition, a pancake breakfast, and more.
Outagamie County Fair, Seymour, Fairgrounds: July 19 – 23, 2023
Rooted in tradition, the Outagamie County Fair Association's purpose today is the same as in 1884 – to showcase the talents of the citizens of Outagamie County, to promote agricultural innovation, and to provide excellent family entertainment. Stop by the 4H Junior Fair to see all their fabulous projects! The county fair also includes a carnival, big-name entertainment, commercial exhibits, a rodeo, and more.
Art at the Park, Appleton: July 23 – 24, 2023
Art in the Park is an annual art fair at City Park in Appleton. The event features the works of over 200 artists, live music, food, and other family-friendly activities. Visitors can purchase art, watch demonstrations, and participate in hands-on activities.
EAA Air Venture, Oshkosh: July 24 – 30, 2023
EAA AirVenture is an annual aviation event held in Oshkosh organized by the Experimental Aircraft Association (EAA). It is one of the largest aviation gatherings in the world and attracts hundreds of thousands of visitors each year. The event features various aviation-related activities, including air shows, aircraft displays, forums and workshops, and a large vendor area. EAA AirVenture is a family-friendly event, and admission for everyone under 18 is FREE!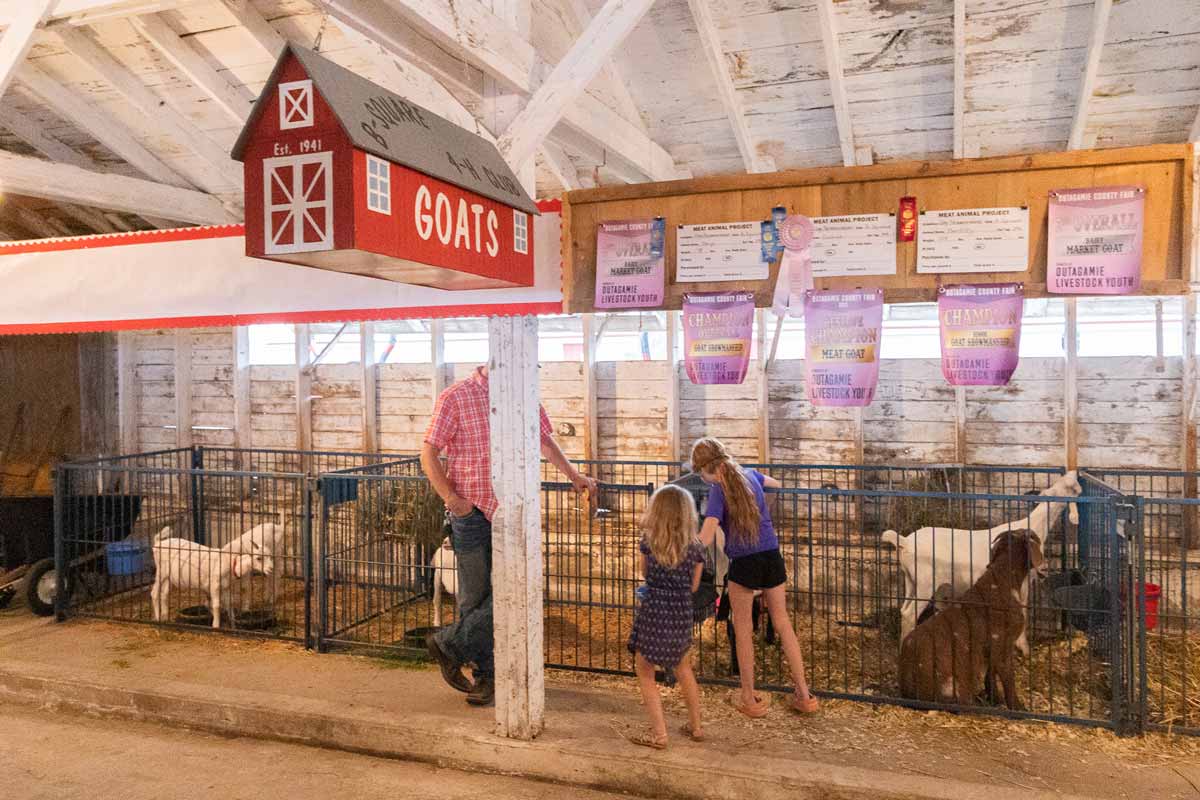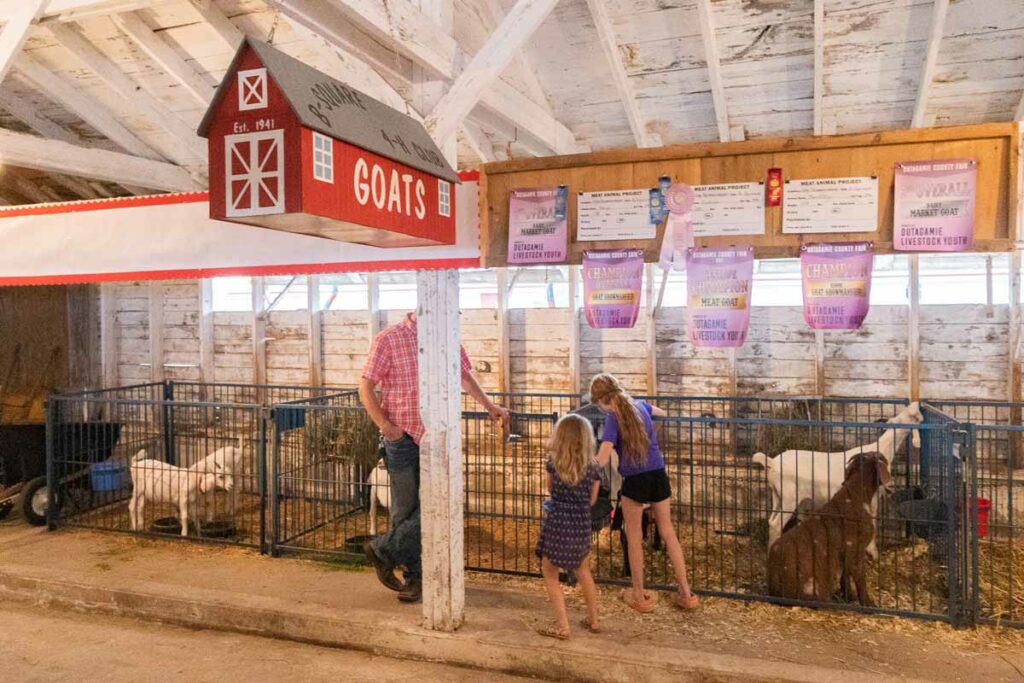 August Festivals & Events
These events are some of our favorite things to do in August!
Mile of Music, Downtown Appleton: August 3 – 6, 2023
Mile of Music is a cover-free zone all about original, hand-crafted artistry, singer-songwriters, combos, and multi-piece bands showcasing Americana music at its very best — from roots and indie rock to country, soul, r&b, jazz, and folk. Most events will be FREE. Plus, there will be plenty of free, hands-on Music Education events throughout the festival for all ages.
Wisconsin State Fair, Milwaukee: August 3 – 13, 2023
The Wisconsin State Fair is an annual event held in West Allis (Milwaukee area) that is all about fun, food, and entertainment. The fair typically lasts for 11 days and features a wide variety of activities and attractions, including carnival rides and games, live music and entertainment, agricultural exhibits and competitions, and of course, plenty of delicious food.
Door County Classic and Wooden Boat Festival, Sturgeon Bay: August 4 – 6, 2023
Enjoy live entertainment, delicious food, and children's activities, and get an up-close look at Classic & Wooden Boats on the beautiful West Waterfront of Sturgeon Bay. The festival is presented by the Door County Maritime Museum.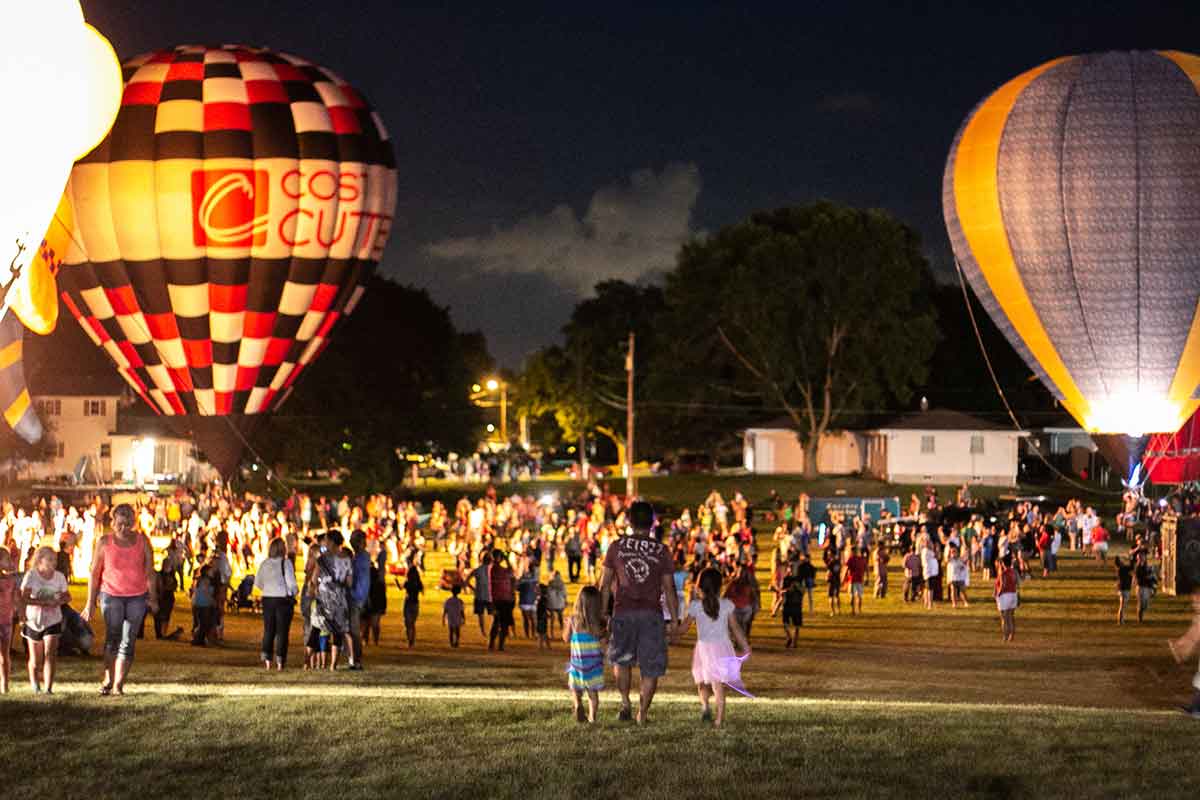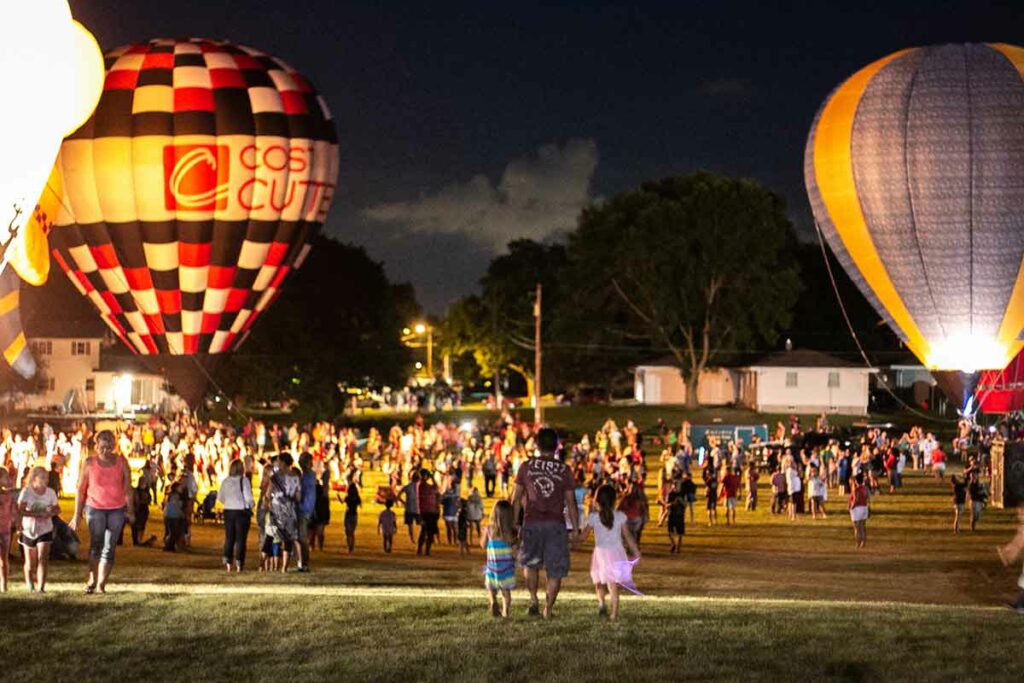 Hamburger Fest, Downtown Seymour: August 11 – 12, 2023
The Hamburger Festival in Seymour offers two days of hot air balloon ascensions and balloon glow (dusk and dawn) and activities, including a car show, kites, live music, food, a magic show, a ketchup slide, and more.
Brown County Fair, De Pere: August 16 – 20, 2023
The Brown County Fair is an annual event held in De Pere, Wisconsin, that is all about celebrating the community and having a good time. The fair typically features a variety of fun activities, including carnival rides, games, and live entertainment. There are also exhibits showcasing local agriculture, crafts, and other projects. Food vendors offer tasty treats, from classic fair foods to local specialties. Highlights include a demolition derby, truck and tractor pull, rodeo, horse pull, live music, carnival, kids activities, and more.
Lakeshore Balloon Glow, Manitowoc: August 18, 2023
Lakeshore Balloon Glow is an annual family-friendly event in downtown Manitowoc. Hot air balloons are tethered to the ground during the event, creating a beautiful and unique spectacle as they light up the night sky. Get up close to the balloons, take photos, and enjoy the festive atmosphere. There are also food trucks with everything from burgers to donuts and pizza to cookie dough. Live music, entertainment, and fireworks round out the event!
Have a special summer festival to add to our list? Contact govalleykids@gmail.com.