Are you thinking about taking a trip to Minnesota with your family? Here are some of our favorite spots around Minneapolis!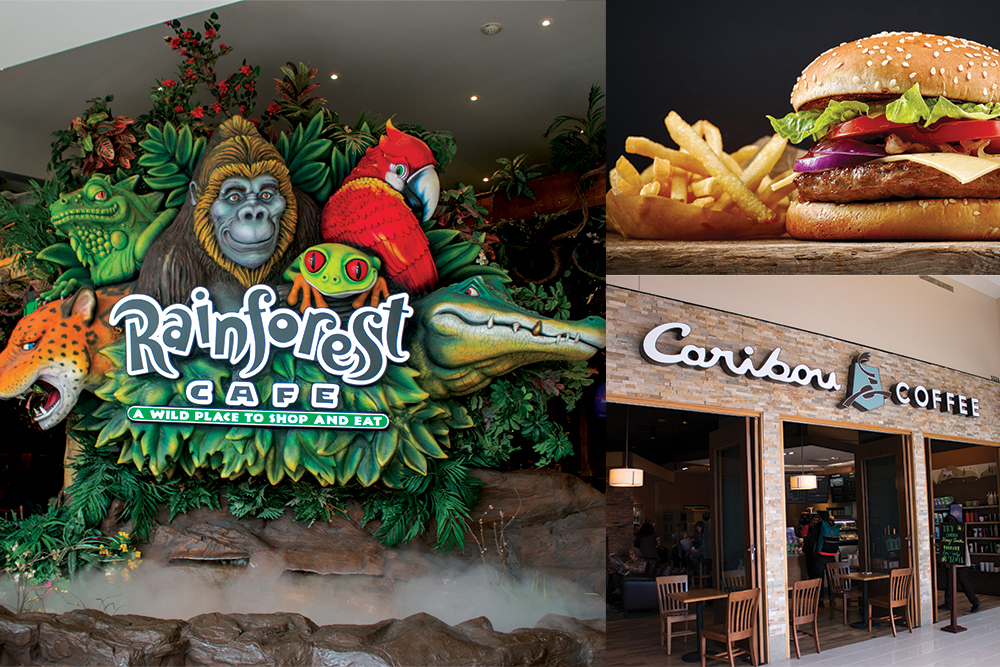 EAT
Staying at Mall of America gives you lots of dining options without fighting traffic! Most restaurants and eateries are located on the third level in the South Street Dining area or the Culinary North in the newest addition to the mall.
mall of america favorites
PIADA Italian Street Food
MOA, Level 3 – Culinary on North
Piada Italian Street Food is fresh and modern but also fast and casual – serving piadas, pastas and chopped salads. All food is made to order in a cafeteria style setting.
mypiada.com
Bubba Gump Shrimp Co.
MOA, Level 3 – South
This casual restaurant is a fun family option based on the "Forest Gump" movie. The menu specializes in shrimp and seafood but also traditional southern comfort food.
bubbagump.com
Rainforest Cafe
MOA, Level 3 – South
This restaurant is a fun experience for lunch or dinner. Expect to be transported to the rainforest with tropical plants, waterfalls and animals.
rainforestcafe.com
Caribou Coffee
MOA – South 2nd Level, South 3rd Level, North 2nd Level and Nickelodeon Universe
Satisfy your sweet tooth or grab your morning brew at Caribou! Headquartered right in Minneapolis, you will come across many convenient locations during your visit.
cariboucoffee.com
other options
Fuddruckers
3801 Minnesota Dr, Minneapolis, Minnesota
This family friendly option is right off the highway. Enjoy what they claim as the "World's Greatest Hamburger" and the Fuddruckers legendary Build Your Own® market fresh produce bar with lots of sandwich fixings including tomatoes, lettuce, onions, dill pickles, pico de gallo, Fudds cheese sauce, and more. They also have a great kids' menu.
fuddruckers.com
---
SHOP
LEGO Store
Mall of America, Bloomington, Minnesota
One of our favorite stops was the LEGO store! Make sure to grab your phone or camera for lots of fun photo opportunities. There are also FREE play tables for kiddos including both bricks for toddlers or bigger kids.
www.lego.com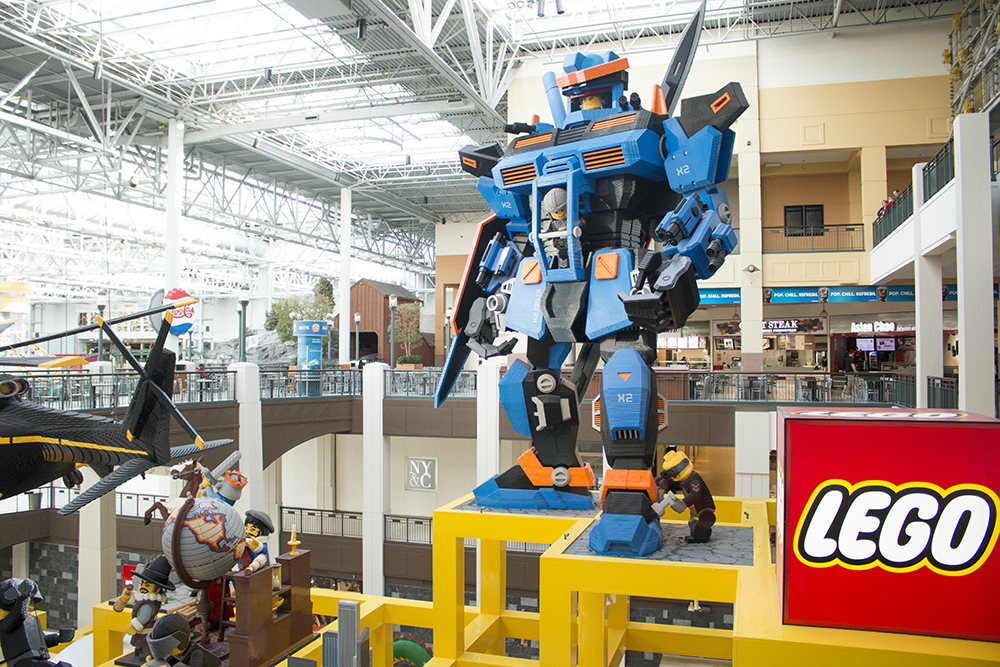 Wild Rumpus
2720 W 43rd St, Minneapolis, Minnesota
This little shop is more than just a bookstore and a great place to pick up a couple books for a long ride home. Meet one of the many cute animal "workers": Amelia and Mr. Skeeter – the chinchillas, Astrid and Zita – the mice, Booker T, Trini Lopez and Walter Dean – the kitties, Thomas Jefferson – the spider, as well as birds, a chicken, ferrets and fish!
wildrumpusbooks.com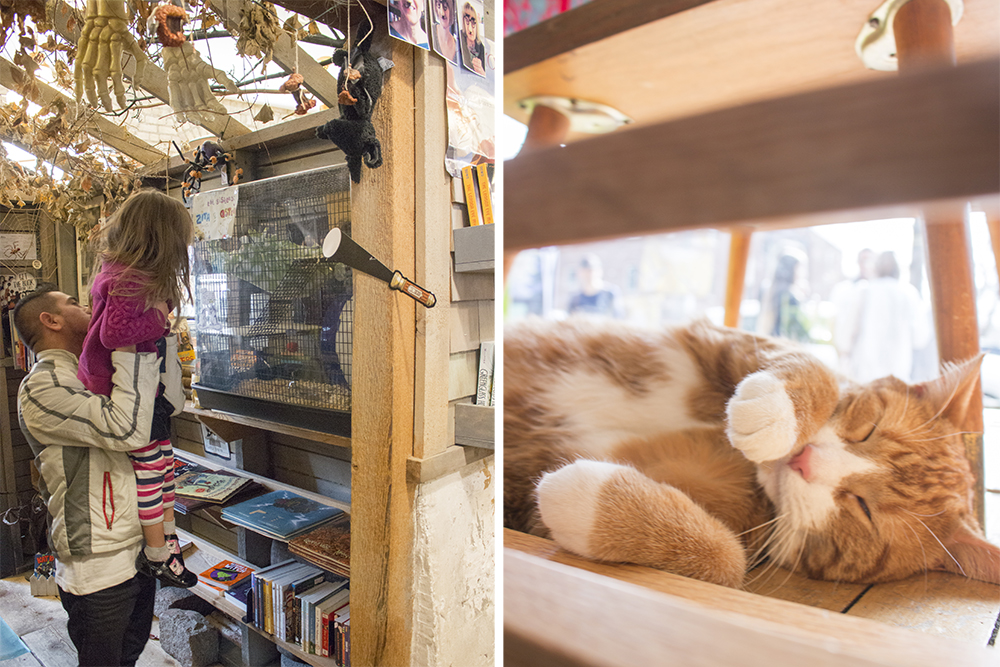 ---
PLAY
Nickelodeon Park
Mall of America, Bloomington, Minnestoa
Nickelodeon Park is a seven-acre indoor amusement park in the center of the Mall of America with 27 different rides. Kids will recognize many of their favorite Nickelodeon characters including Dora, Bubble Guppies and Backyardagains. Tickets are available as a Point Pass (can be shared and don't expire) or Unlimited Wristbands (good only day of purchase and can't be shared). Both are available to purchase at the park but we recommend purchasing them online before to save at least $5. Also watch for fun photo opportunities with the characters.
nickelodeonuniverse.com

TIP: The park can get pretty busy during the weekends, but if your kiddos need a little space to run around in the mornings head there before the open hours. We enjoyed walking around before heading home on Sunday at 10 am. The park doesn't open until 11 on Sundays.

Crayola Experience
Mall of America, Bloomington, Minnesota
This creative destination is 60,000 square feet of interactive and hands-on creative play. We spent about 3.5 hours creating custom crayons and coloring sheets, artwork, and more. Take a creative break in the indoor playground or grab a bite to eat in the cafeteria style restaurant. Buy tickets ahead of time online or find an offer on RetailMeNot.
crayolaexperience.com/mallofamerica

Edinborough Park
7700 York Ave S, Edina, Minnesota
Run off some energy in the City of Edina's 1-acre indoor park which includes one of the largest indoor play structures in the country and a multi-purpose play area with unique riding toys and bounce house. General Admission is just $7 for kids
and adults and children under one are free.
Both adults and kids need socks.
edinamn.gov/edinborough-park

Como Park Zoo and Conservatory
1225 Estabrook Dr, St. Paul, Minnesota
The Como Park Zoo and Conservatory is just a short drive from the Mall of America and is FREE (though donations are gladly accepted). One of the best exhibits is the Polar Bear Odyssey; meet the adorable twin bears Buzz and Neil. Also enjoy the six indoor gardens and beautiful outdoor spaces at the Marjorie McNeely Conservatory.
comozooconservatory.org
Minnehaha Falls
4801 S Minnehaha Drive, Minneapolis, Minnesota
This beautiful park's main attraction is a 53-foot waterfall. Also enjoy limestone bluffs, river overlooks, walking paths, wading pool, playground and more.
minneapolisparks.org
TIP: If you have a family membership to Barlow Planetarium at UW-Fox Valley, EAA AirVenture Museum, National Railroad Museum, Neville Public Museum, Oshkosh Public Museum, Paper Discovery Center, The Building for Kids, or Weis Earth Science Museum and it includes Association of Science Technology Centers Travel Passport Program or Association of Children's Museums Reciprocal Network, check out these places with free or discounted admission. Please review each program's website for more info.*
Minnesota Children's Museum
10 West Seventh Street, St. Paul, Minnesota
mcm.org
Science Museum of Minnesota
120 West Kellogg Boulevard, St. Paul, Minnesota
smm.org
The Bakken Library and Museum
3537 Zenith Avenue South, Minneapolis, Minnesota
thebakken.org
The Works Museum
9740 Grand Avenue, Bloomington, Minnesota
theworks.org
---
SLEEP
Radisson Blu
2100 Killebrew Drive, Bloomington, Minnesota
Radisson Blu, Mall of America serves is one of two hotels directly connected to the mall and offers the ultimate convenience for families. The hotel features 500 fashion-inspired guestrooms, including junior suites, a state-of-the-art fitness center with an indoor pool, Solimar Spa, as well as FireLake Grill House & Cocktail Bar.
radissonblu.com/en/hotel-mall-of-america

When planning your next trip to Minneapolis, visit minneapolis.org for ideas, deals and sample itineraries for any season!
---
*Free or discounted general admission to hundreds of participating institutions across the country in the Association of Children's Museums Reciprocal Network (get 50% off general admission for up to six (6) people at museums participating in the network) or Association of Science Technology Centers Travel Passport Program (Free general admission to science centers & museums located outside 90 miles of the science center or museum where you are a member. Free general admission to science centers & museums located outside 90 miles of your residence. Check ASTC website for exclusions and benefits). Check out each program's website for more info.
Go Valley Kids received some complimentary accommodations in order to facilitate this review. As always, all opinions are my own.
Save