Living in Wisconsin, we are surrounded by delicious dairy goodness such as a large variety of milk, cheeses, yogurts, and ice creams. The journey to creating those goods begins on a dairy farm, which families now have the opportunity to visit for an afternoon of learning and discovery on this fun day trip!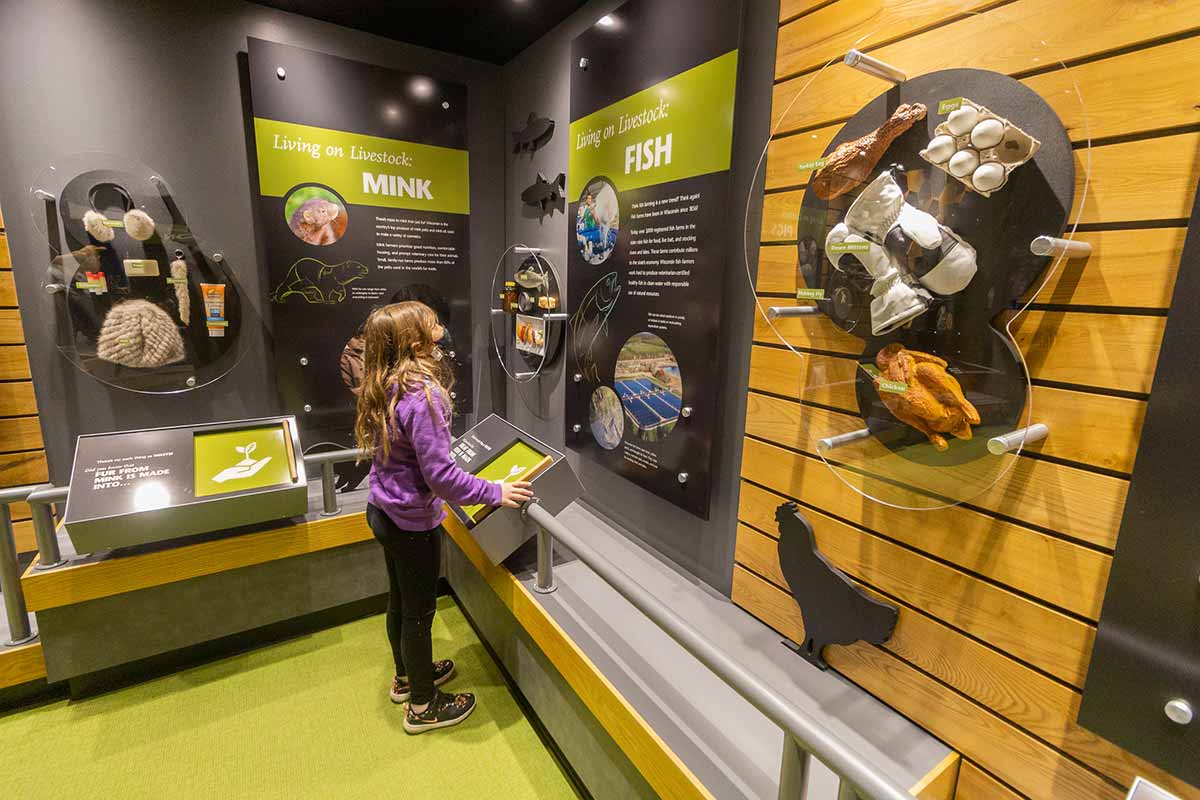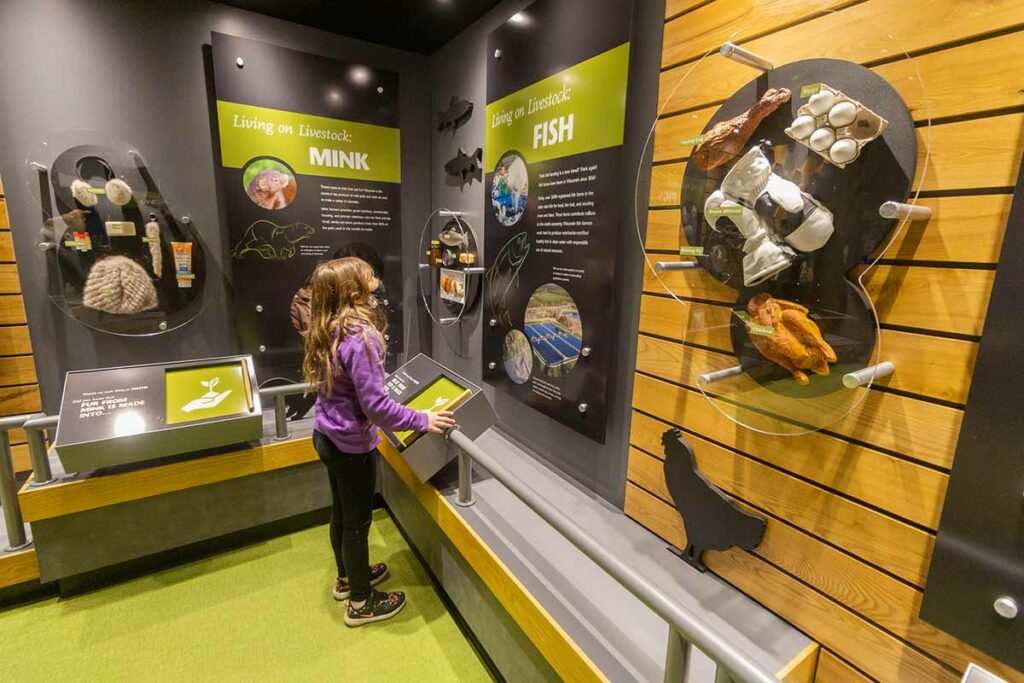 An Educational Farm Experience
Farm Wisconsin Discovery Center, located in Manitowoc, opened in July of 2018 as part of a $13 million project with a goal of encouraging agricultural appreciation and education. The center hosts 15,000 square feet of interactive and hands-on exhibits that kids of all ages can enjoy. Along with indoor exhibits, families are traditionally invited to tour a local farm, home to 2,700 dairy cows! At this time, while tours have been temporarily postponed, families can view a digital version of the tour in the theater.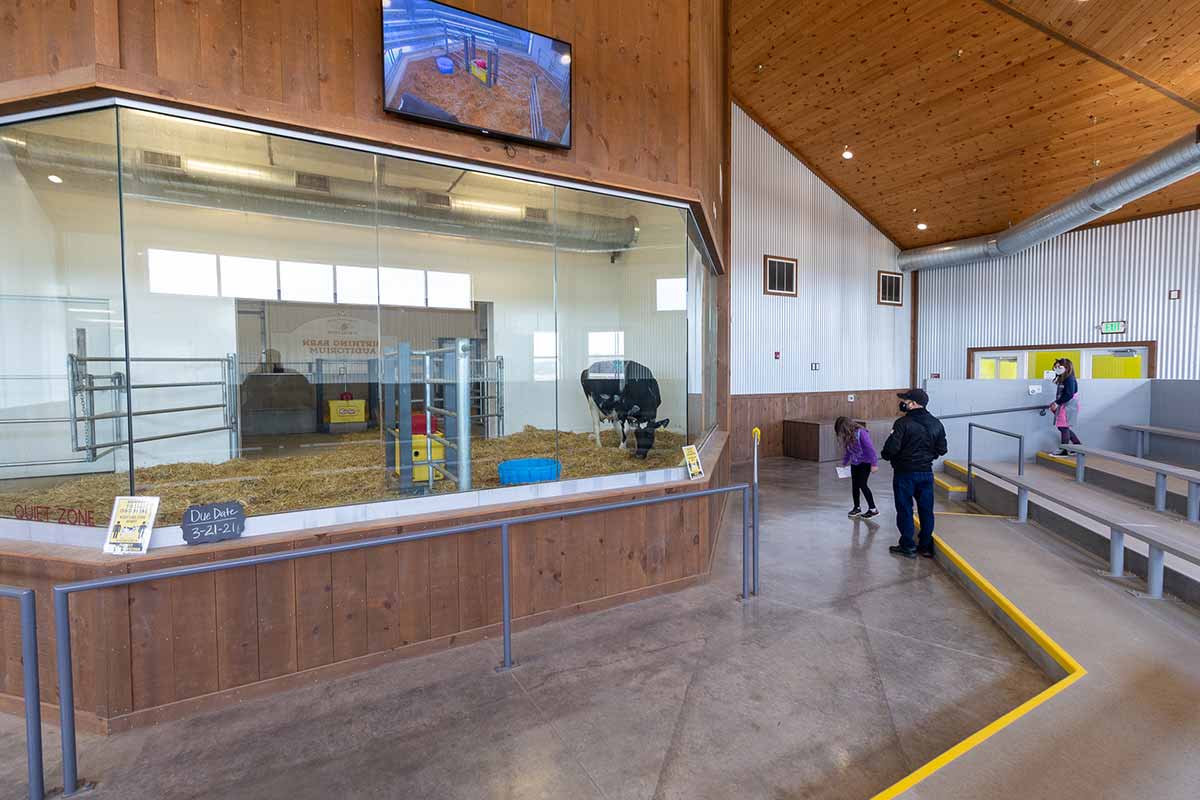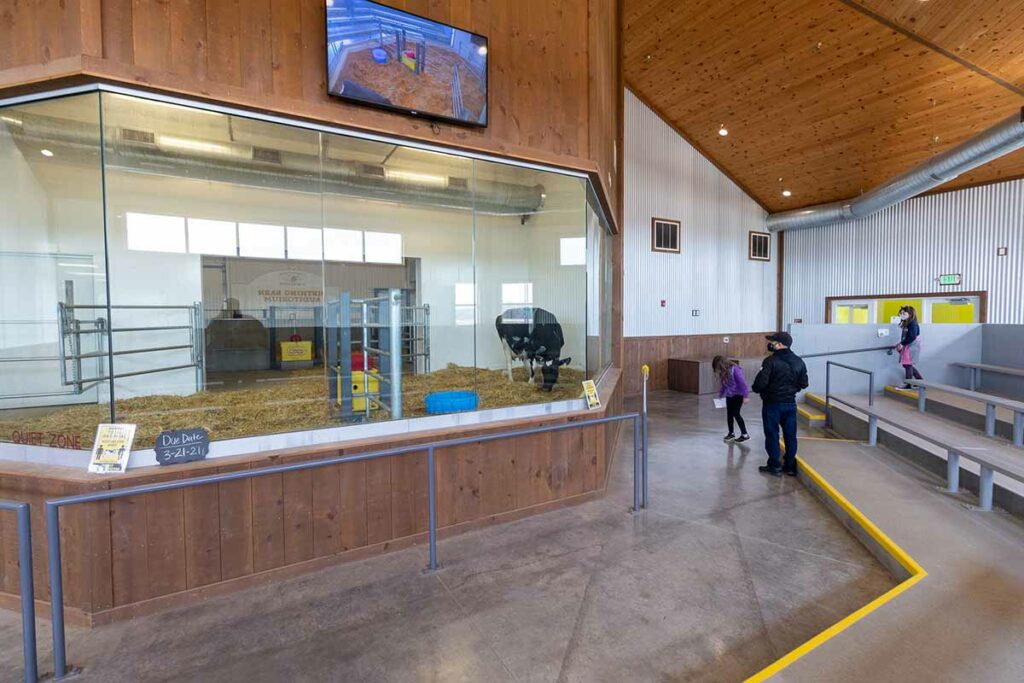 Another unique aspect of visiting the farm is a chance to witness the birth of a calf in the Land O'Lakes Birthing Barn. In their first year, over 250 calves were born on-site!
In a clean and quiet environment, spectators can witness the miracle of birth and have their questions answered by experienced staff. This process is a very important one, as cows must have given birth in order to produce milk and tend to have their first calf around age two. Like humans, they are pregnant for nine months, however, their babies weigh between 60 to 100 pounds at birth! Children will love seeing the newborns — within an hour or so, they are able to stand, take their first steps, and nurse. 
In addition to seeing the newly-born babies, visitors can expect a diverse experience on the farm and make important connections between the origins of our food and how they are safely handled with the help of modern technology. Both science and technology work seamlessly together to make food production and processing more efficient.
The farm goes further to help guests discover products made across Wisconsin and understand the steps our farmers take to protect valuable natural resources.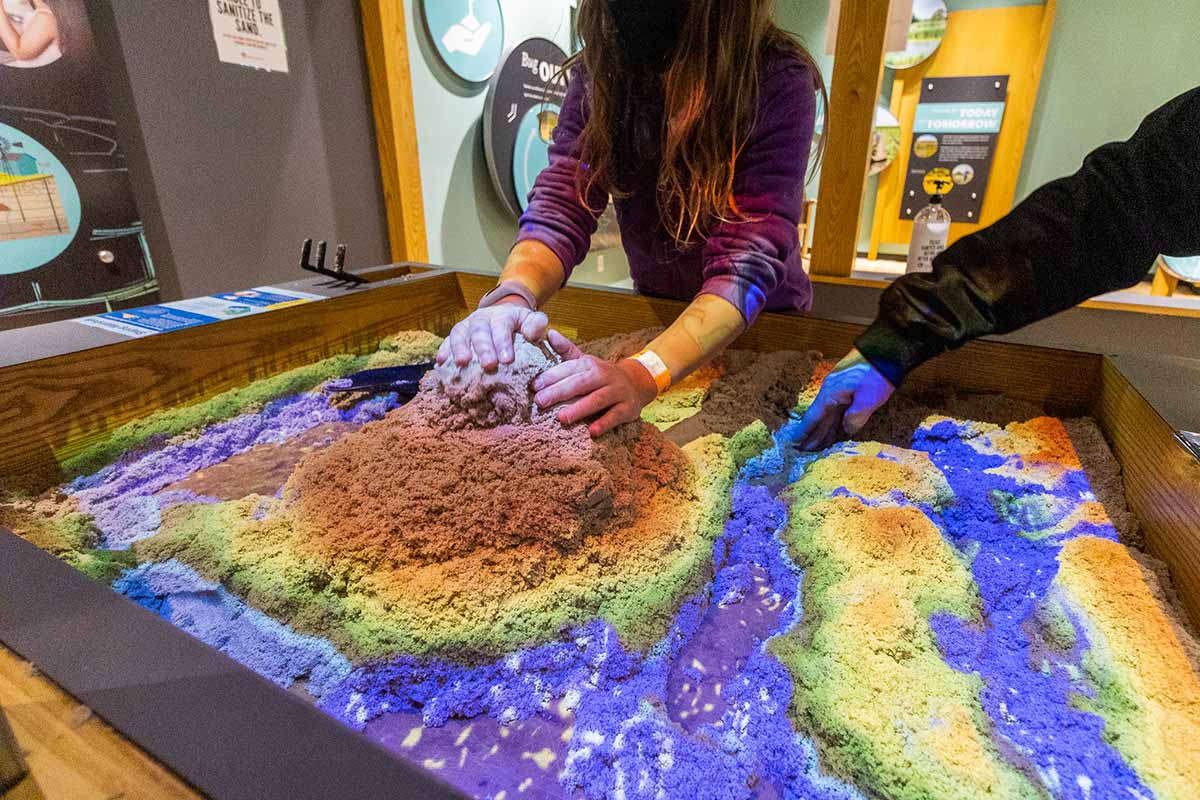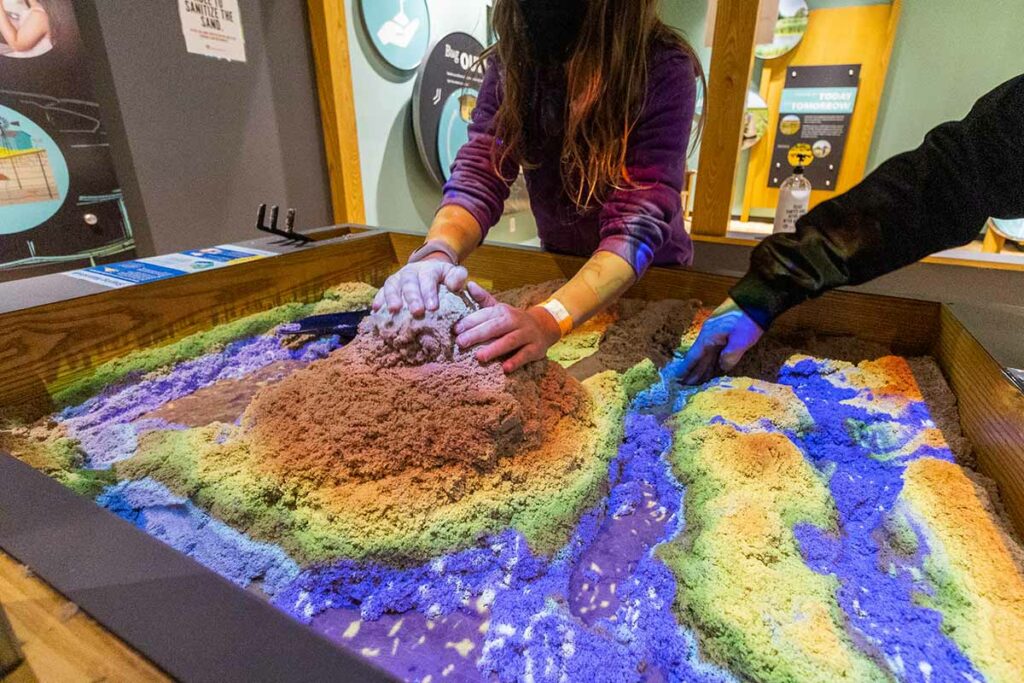 A True Wisconsin Taste
There are also opportunities to taste test some of the cows' hard work and the many foods produced on farms! Located on-site is The Wisconsin Cafe and Ice Cream Acres, two dining options filled with tasty eats. The cafe features savory sandwiches, burgers, paninis, cheese curds and more, made with Sargento cheeses and products from other Wisconsin partners. For a sweet treat, dig into one of sixteen decadent ice cream flavors, crafted by Cedar Crest Ice Cream, proudly made locally in Manitowoc.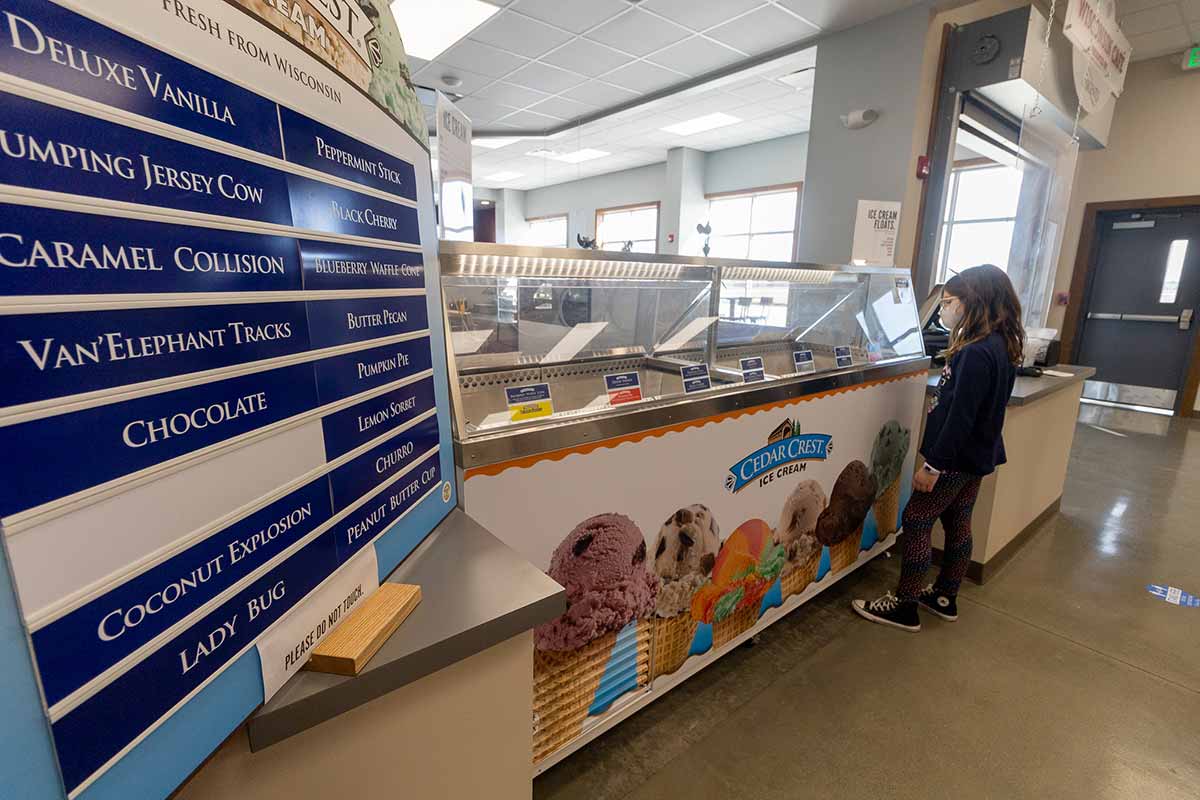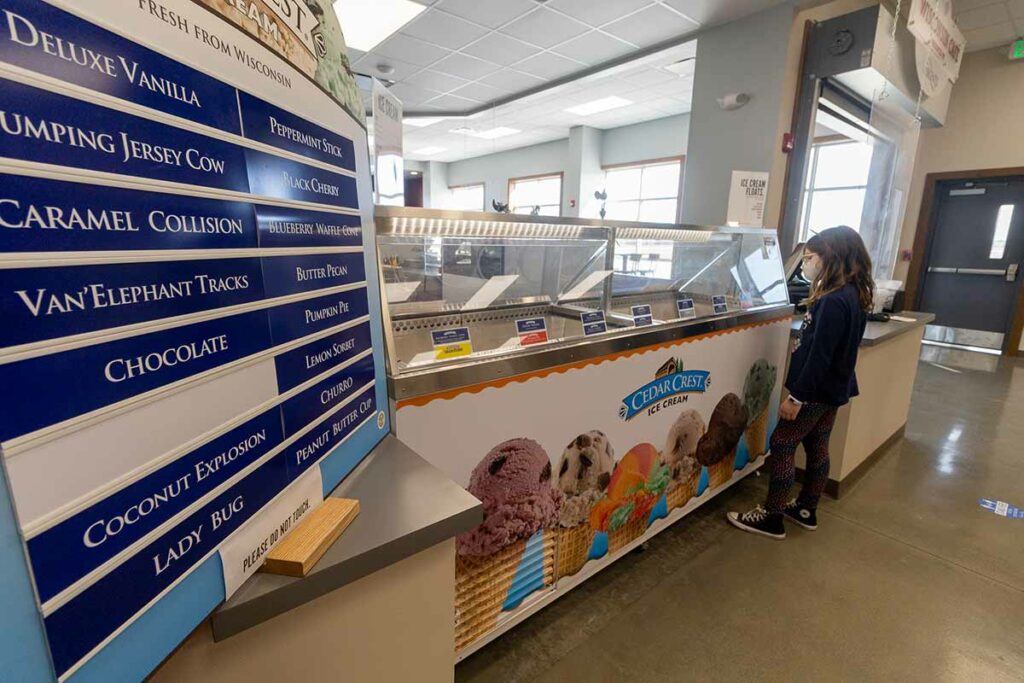 Lessons Beyond the Farm
In addition to a fun-filled day on the farm, families can also learn about Wisconsin agriculture at home! Farm Wisconsin Discovery Center offers a collection of digital educational tools, such as lessons and activities, that can further facilitate learning. From book readings and videos to kid-friendly activities, there is something for all students to expand their knowledge on farming and state agriculture beyond their farm visit.
Overall, a visit to the farm is an exciting and fulfilling experience for families and you can have an enjoyable, safe, and engaging visit. Visitors are asked to maintain an appropriate social distance from other groups and wash and sanitize their hands regularly at the designated stations inside the building. Masks are optional in the buildings.
So, next time you're looking for a little adventure, head to the farm for an innovative look at farming, agriculture, and to see adorable baby cows make their debut!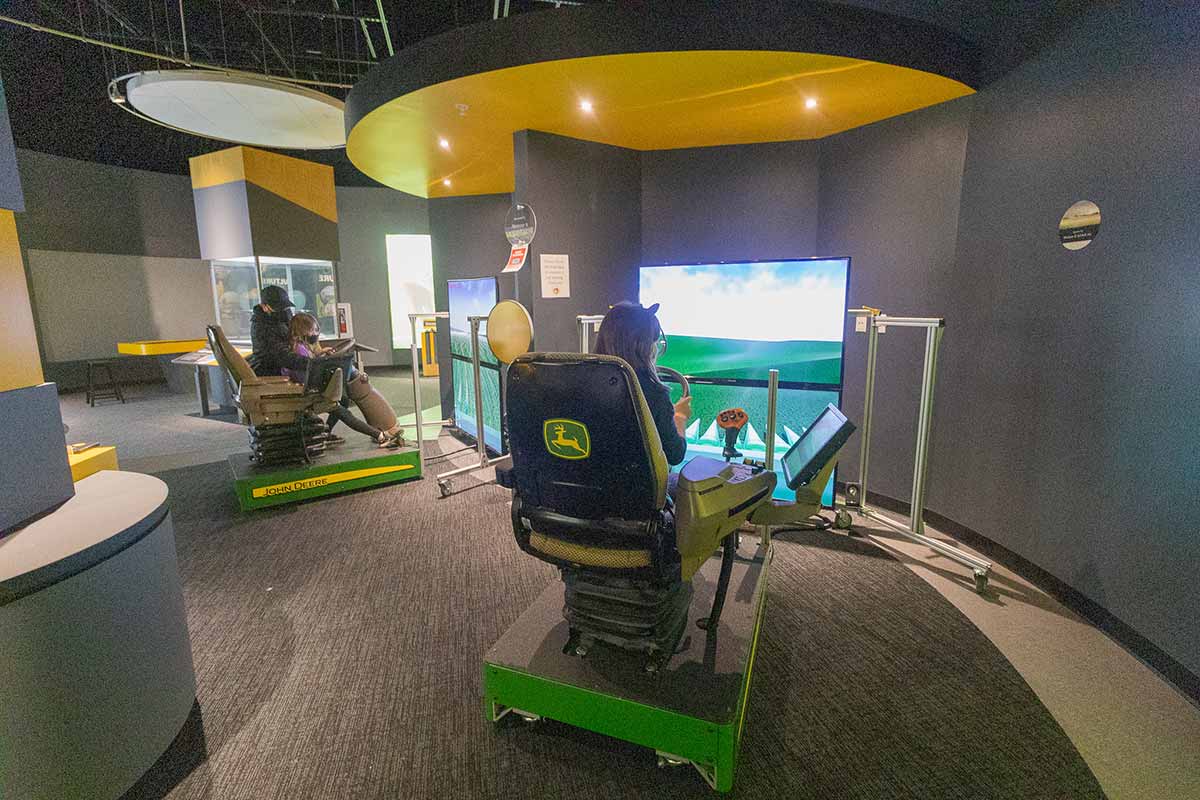 Details to plan your visit!
Admission:

 Adults $16
Seniors (62+) $12 
Youth (4-18) $8   
children under 3 are FREE

Hours:

Thursday – Saturday: 9 am – 4 pm

Tickets can be purchased at the door, online, or families can purchase a membership 
7001 Gass Lake Road Manitowoc, Wisconsin