JoJo (Josiah) Hoerter didn't make it to his third birthday or to see his wish granted from the Make-A-Wish Foundation for a playground in his backyard to play with his siblings. This very loved little boy passed away from complications due to a neurological and developmental disorder that made him unable to talk or walk. JoJo's Playground was a dream and a promise from JoJo's parents. A dream for a playground where all children could play together. After 4 years of fundraising, a couple of bumps, and a pandemic, the largest all-inclusive playground in Central Wisconsin is almost ready to open! Follow JoJo's Jungle on Facebook for updates.
JoJo's Jungle is a unique all-inclusive playground at Brockmeyer Park in Wausau's East Side, where children of any ability can play alongside their friends and families. The park is nearly one acre and includes areas designed for three different age groups. Each area is targeted to the play styles and developmental needs of a specific age range: 6 months to 2 years, 2 to 5-year-olds, and 5 to 12-year-olds, and all are accessible by wheelchair.
Jo Jo's Jungle Park Mission
To build a unique playground setting where children of any ability can play alongside their friends and families. Our goal is to enrich social skills, sensory learning, and promote physical fitness in a safe environment for every child in our community. The design must meet the above criteria while allowing parents and caregivers to feel relaxed and comfortable in their surroundings.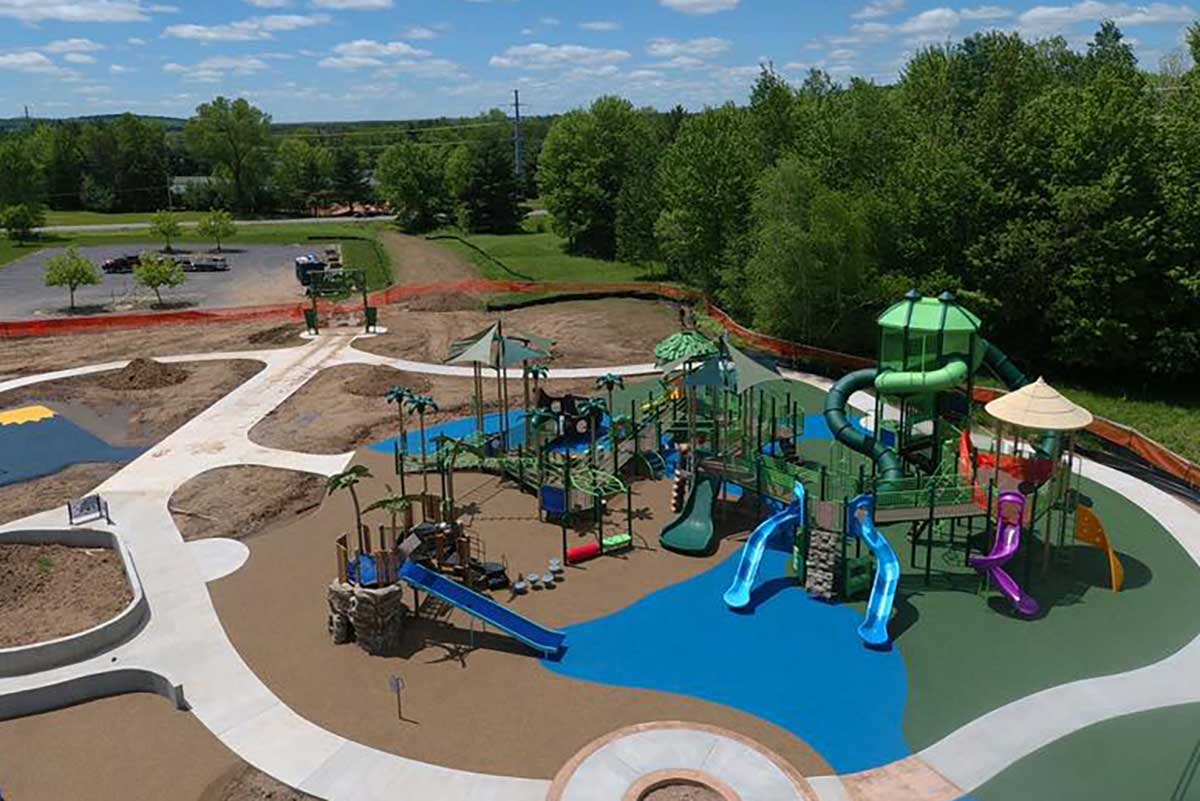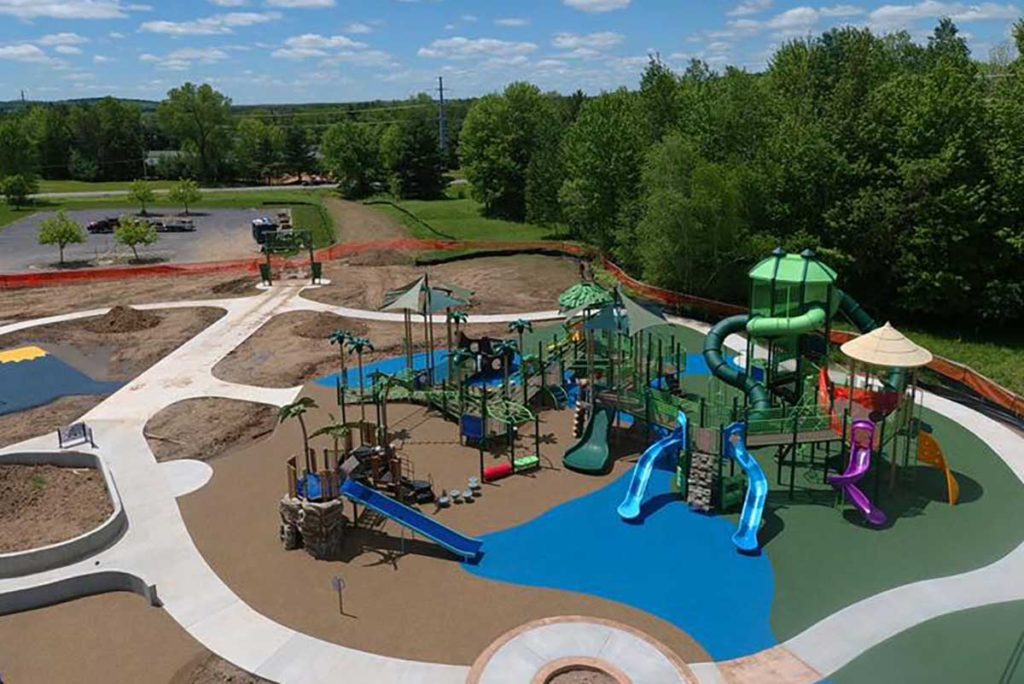 This Jungle Theme Park Features
zipline
six-foot-high roller slide
sensory panels
toddler pull-up bars
specialty swings
cave and rock formations for climbing
a wheelchair-accessible merry-go-round
quiet chalk drawing area
music ensemble
monarch butterfly garden with educational features
cause-and-effect splash pad
picnic areas
shaded areas
Brockmeyer Park sits on 25.5 acres with plenty of room to run and away from the road.
The park also includes:
soccer fields
baseball fields
bathrooms
Animated Tour of JoJo's Jungle
Brockmeyer Park, 4200 Stettin Dr, Wausau
www.jojosjungle.org
Other Things to Do in the Wausau Area
Rib Mountain State Park, 4200 Park Rd, Wausau – Quarry hike at Rib Mountain State Park
Riverlife Park, 1400 N River Dr, Wausau
Alexander Airport Park, 625 Lake View Dr, Wausau
Monk Botanical Gardens, 1800 N 1st Ave, Wausau
Sawmill Adventure Park – Trampoline Park & Mini Golf, 608 Creske Ave, Rothschild
Dells of the Eau Claire County Park, County Hwy Y, Aniwa
Motorama Auto Museum, 4381 Stradale Ln, Aniwa