For many families, summer is the perfect time to explore, make memories, and savor togetherness. While Wisconsin offers many beautiful sites and fascinating cities, this one will stop you right in your tracks. Grab your bags and boarding ticket, you are sleeping onboard a caboose tonight!
Located in Sparta, Wisconsin, just a few short clicks from the Fox Cities, is Caboose Cabins. Owned by the Erickson family, the 1968 SOO-Line Caboose #34 is an authentic piece of history that has all the comforts of home. The Erickson family purchased, moved and renovated the caboose, which ran service around the country, including to Neenah. They have graciously opened the train to guests, and it will be one memorable and educational getaway for your family!
Nestled conveniently within the city, guests enjoy the caboose to themselves during their stay. The property also features a tranquil fish pond, walking trails, a horseshoe ring, and a fire pit. For a truly authentic experience from the deck, train horns can be heard along with the feeling of light rumbles from Canadian Pacific/SOO, Union Pacific, Amtrak, and Burlington Northern/Santa Fe trains as they pass by!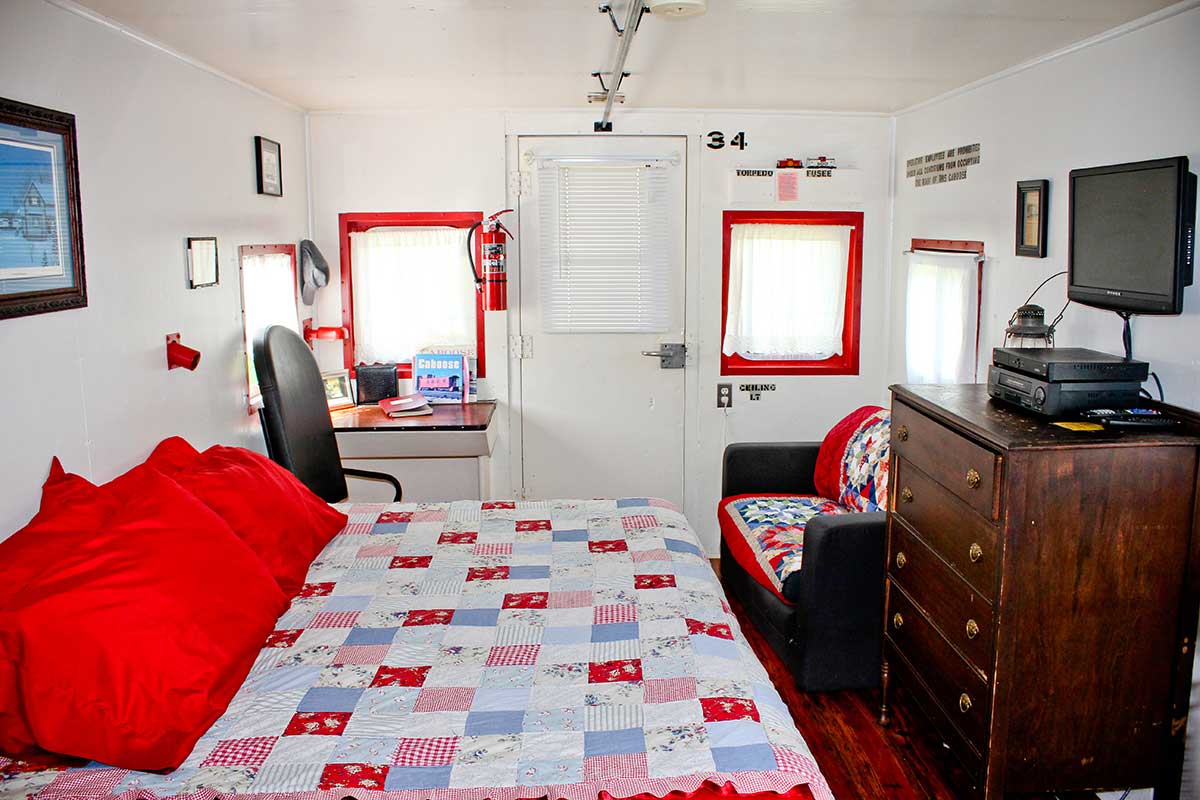 Upon entering the caboose, guests are met with a clean, creatively spacious, and truly iconic atmosphere. Passing by a kitchen table with a welcome book, a bathroom with a shower and a sink area, is one of the coolest parts of the caboose. In the center is a step-up cupola bed and a lookout chair. The original train radio phone hangs across as decor. Conveniently located below in metal turn handle cabinets are a microwave and refrigerator. The caboose also features air conditioning to make your stay even more comfortable during summer nights.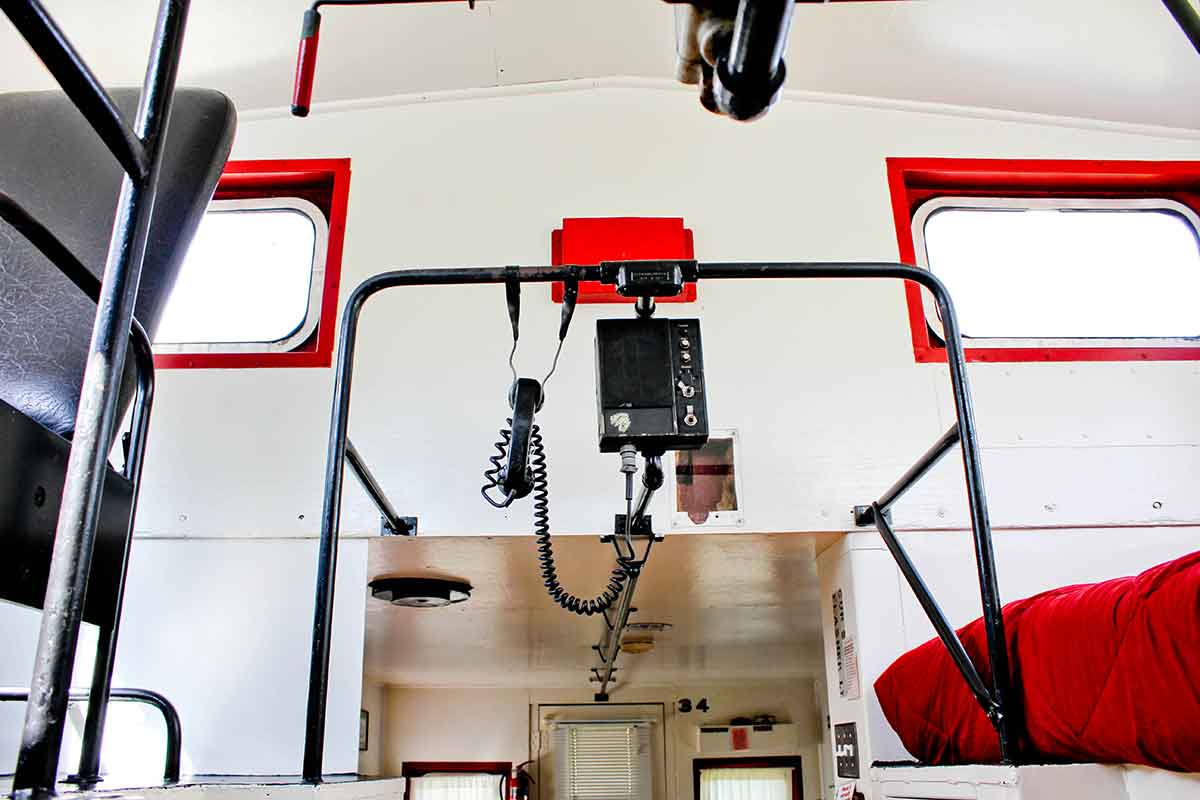 As you walk across gorgeous wood-paneled flooring, you will find yourself in the rear of the caboose. Beside the queen bed is the original conductor's desk and chair, which brings history to life. An array of books and a photo album of Caboose #34 sits upon the desk as well as a guest story and journey book. A soft pullout couch rests in the corner and is perfect for little travelers, in addition to a television for families to watch and unwind after a long day's adventure.
Throughout the caboose, train artwork, photos and railroad artifacts really detail the cabooses character. One of the most unique elements is the original wall signage that is displayed throughout the train. As a perfect touch, a train lantern doubles as a nightlight. The back of the train also features a backdoor that exits to the outside. Comfortably, the caboose can house a family of four, however, larger families are welcome to inquire about tent camping on the spacious property.
Beyond the caboose is the opportunity for families to be entertained by nature. Enjoy roasting marshmallows around a campfire or trek the trails for gorgeous views of the La Crosse River, which is home to many geese, ducks, and great blue heron. Kids will enjoy feeding the many fish in the artesian well pond as well as watching frogs jump!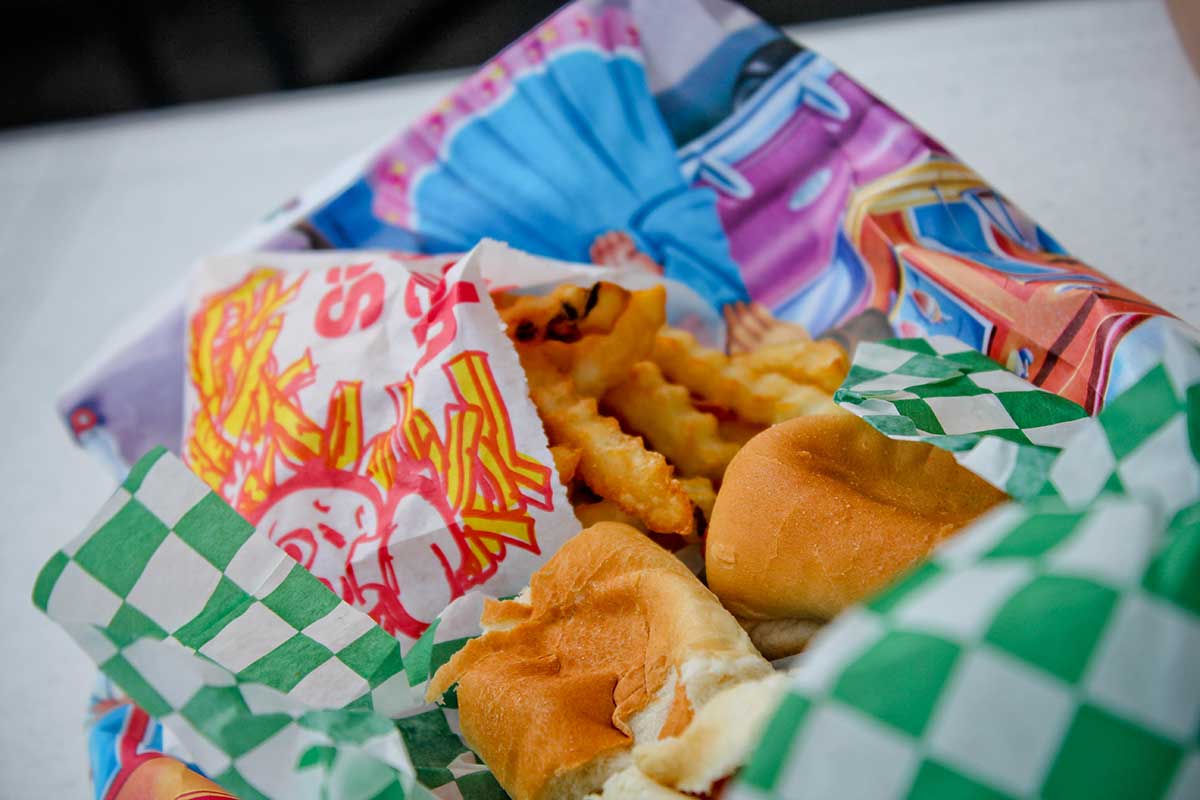 When tummies begin to rumble, families can cookout on the deck with the gas grill or dig into some local favorites. Located just down the road from the caboose is Rudy's Drive-In, a popular spot for burgers, hot dogs, cheese curds and shakes with a flair that has been serving up deliciousness since 1933. Families can pull up to order from their car or dine in their outdoor picnic area. Or, best yet, grab it to go and head back to the caboose as a picnic table is available right alongside the deck!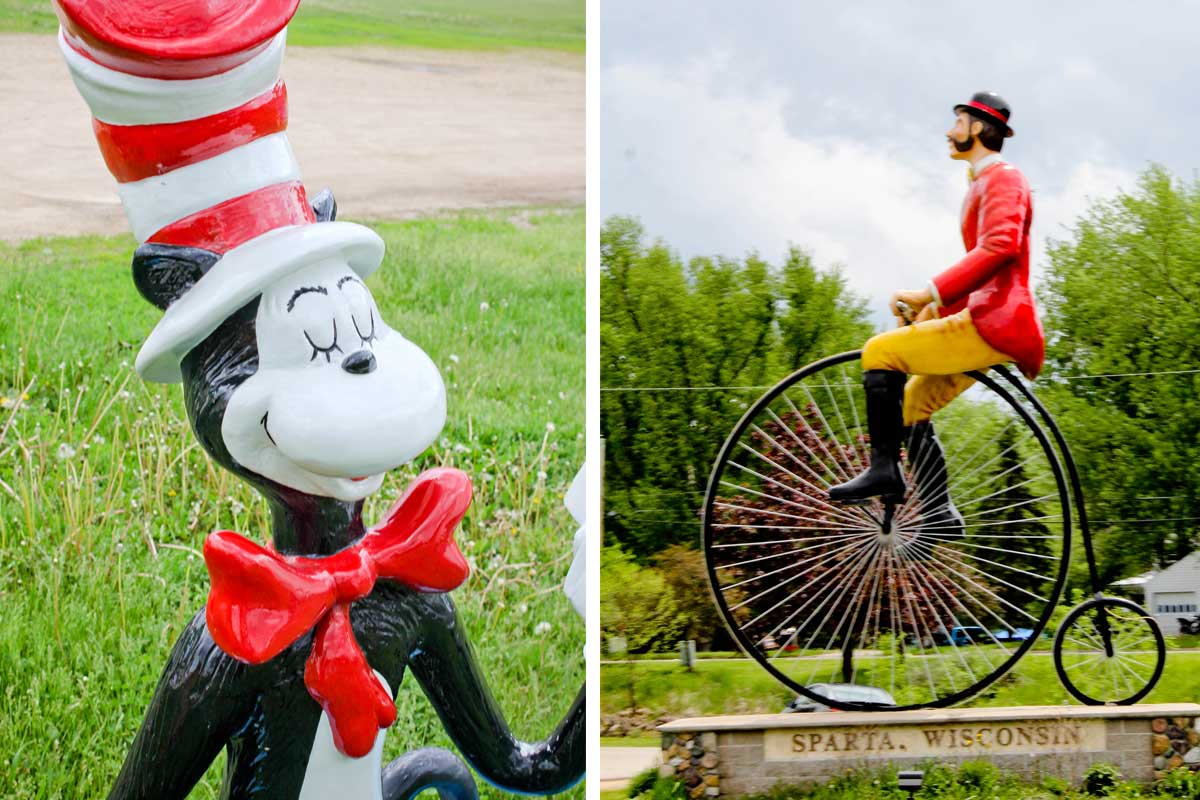 Apart from the bragging rights of sleeping in a caboose, families will also enjoy exploring Sparta and the surrounding areas! A few items that may pique your interest are:
1. World's Largest Bicyclist
Dubbed as "Ben Bikin" – this 32-foot-tall sculpture is hard to miss! Built by Sparta's fiberglass gurus F.A.S.T Fiberglass Corporation, this attraction marks Sparta's claim to fame as being the bicycling Capital of America. Try taking a selfie with this guy!
2. F.A.S.T Fiberglass Mold Graveyard
The F.A.S.T Fiberglass Mold Graveyard, which stands for Fiberglass, Animals, Shapes and Trademarks, is home to over 600 figures! It is free to visit, and families can walk around and make a game of identifying the sculptures. From the Cat in the Hat to a giant dragon to a 145-foot-long Muskie, this is a fun and unique way to spend the afternoon!
3. Fort McCoy
Fort McCoy is a US Army installation that is based on 60,000 acres across Sparta and Tomah. Built in 1909, it is interesting to pass by this large piece of history. Fort McCoy hosts annual Armed Forces Day Open Houses for the public and offers equipment displays, personalized dog tags, camouflage face painting, installation tours and more. Complimentary tours are available year-round for larger groups by contacting the Fort McCoy Public Affairs Office.
4. Elroy-Sparta State Trail
Enjoy a scenic nature walk or rent a bike to glide through the Elroy-Sparta State Trail! The trail consists of 32.5 miles of trail between Elroy and Sparta. It is noted to be the first rail-trail when it opened in 1967 and was designed for foot, bike, equestrian and light motorized traffic. Soak in the essence of serenity and take the time to teach your children about nature and the animals in the area. It's a relaxing way to spend time together while getting in some exercise!
5. Amish Shops & Tours
Just outside of Sparta, families can visit the nearby town of Cashton, located at the heart of Wisconsin's largest Amish community. Down a Country Road features a small village of Amish shops that sell beautifully handcrafted Amish goods like blankets, rugs, and furniture along with tasty treats like jams, bread mixes, maple syrups and more. Both guided and self-guided tours are available during normal operating hours for families to learn about the Amish, their lifestyles, culture, and customs. Though the Amish typically travel by horse and buggy, did you know they can occasionally travel by train?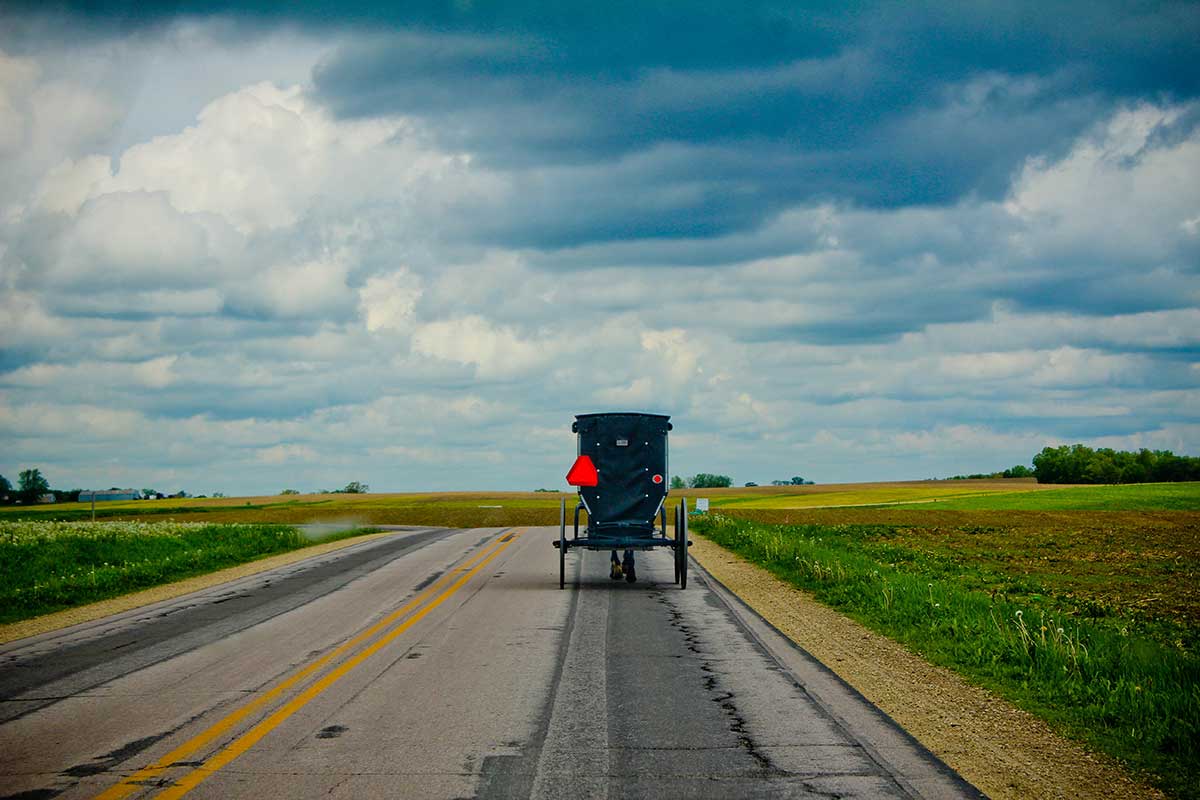 After a fun-filled day of exploring, head back to the trusty caboose to unwind for the evening. Dim down the lights, listen to the nearby trains and snuggle up for a train-themed story. Our favorites to pack are:
Once the kiddos are ready for bed and the conductors (parents!) call for lights out, they will travel off to dreamland in fashion. How many kids can say they have slept in a caboose? Not only is Caboose Cabins an educational opportunity for families, but it offers them a unique way to spend time together, even during times of social distancing.

For more information about SOO-Line Caboose #34 or to book your stay, please visit Caboose Cabin's website. Choo, choo, enjoy your stay!
Caboose Cabins
1102 S. Water Street, Sparta, WI 54656