We have so many great cities in Northeast Wisconsin, but Appleton is one of our favorites! There is no shortage of fun things to do in Appleton (WI) with kids!
Here is everything you need to know about Appleton for kids and families: the best things to do, restaurants, museums, exploring nature, and the best-kept secrets! Rest assured, these authentic tips for this fun place are from locals, born and raised!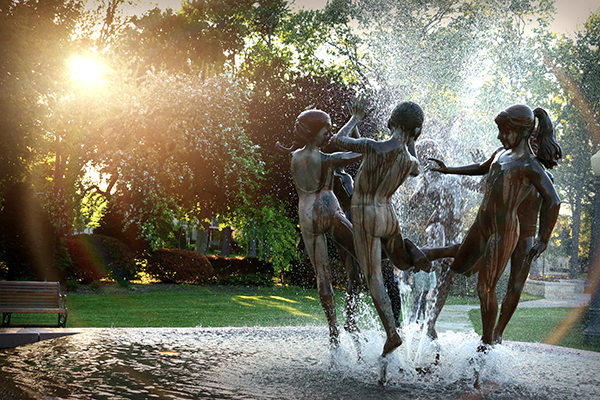 About our City: Appleton, Wisconsin
The Fox River runs through Appleton and flows north to Lake Michigan in Green Bay. Appleton is part of the Fox Cities, a group of 20 cities along the Fox River with a combined population of more than 250,000. It is also referred to as the Fox Valley,
Population: 72,623 (as of 2010 census)
Counties: Outagamie (mostly), Calumet, and Winnebago
Surrounding Towns: Grand Chute, Little Chute, Menasha, and Kimberly
Zip Codes: 54911, 54912, 54913, 54914, 54915, 54914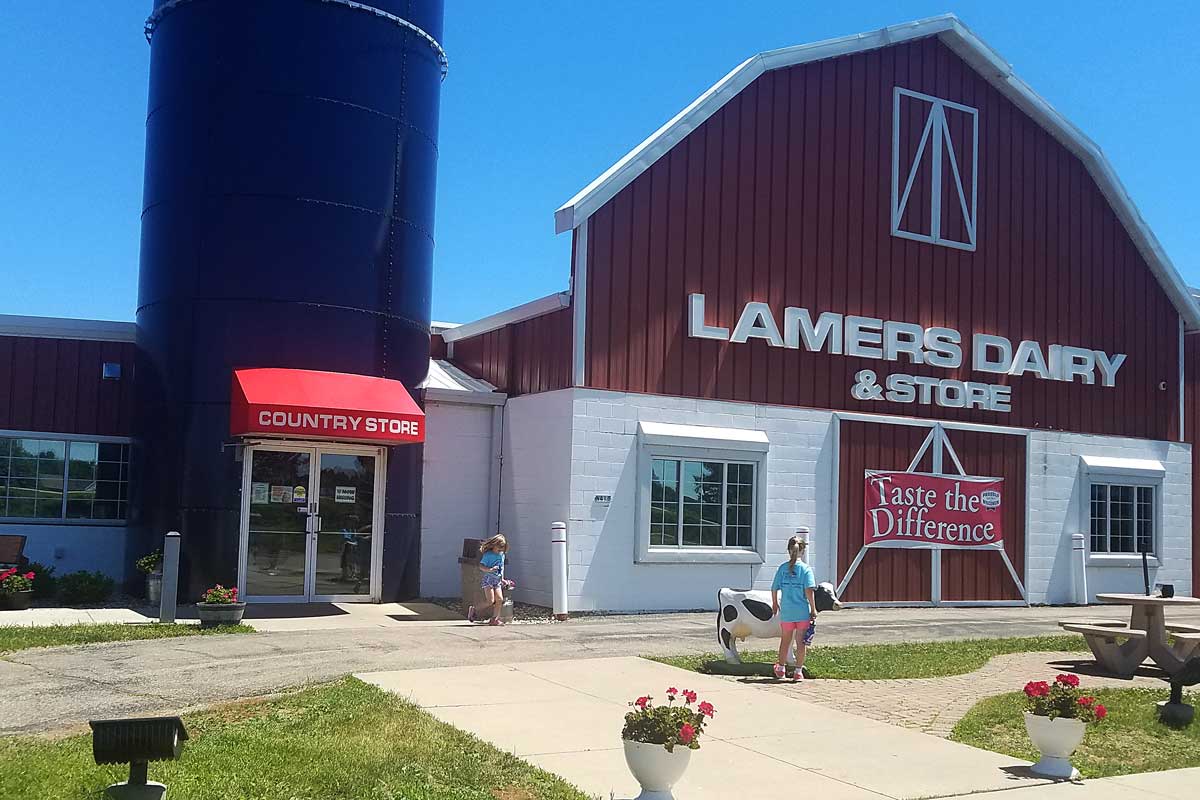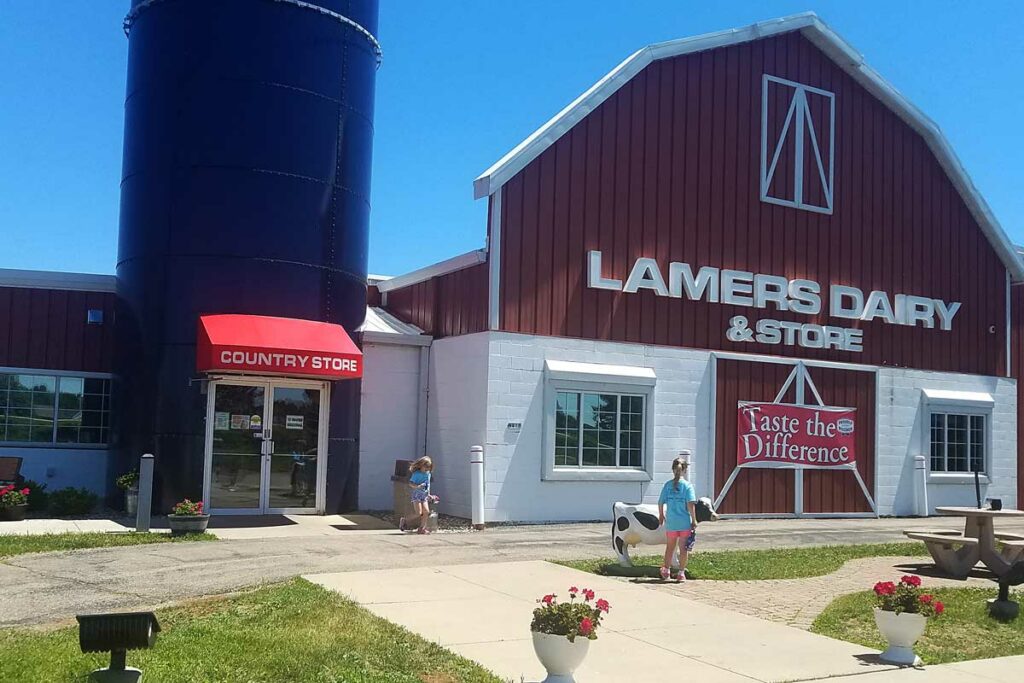 Where are the best places to get souvenirs in Appleton?
Cheese curds, Cheese, Vande Walles chocolate, a treat from Wilmar's, moonshine from The Shinery Moonshine Company, and a t-shirt from the Timber Rattlers Proshop. Lamer's Dairy Store has some really cool Wisconsin and dairy-themed gifts, or you can pick up a jar of Carmella's sauce or their bacon jam!
Our favorite places for Appleton souvenirs:
Blue Moon Emporium
Simon's Cheese
Machine Shed
Lamer's Dairy
Appleton Airport Gift Shop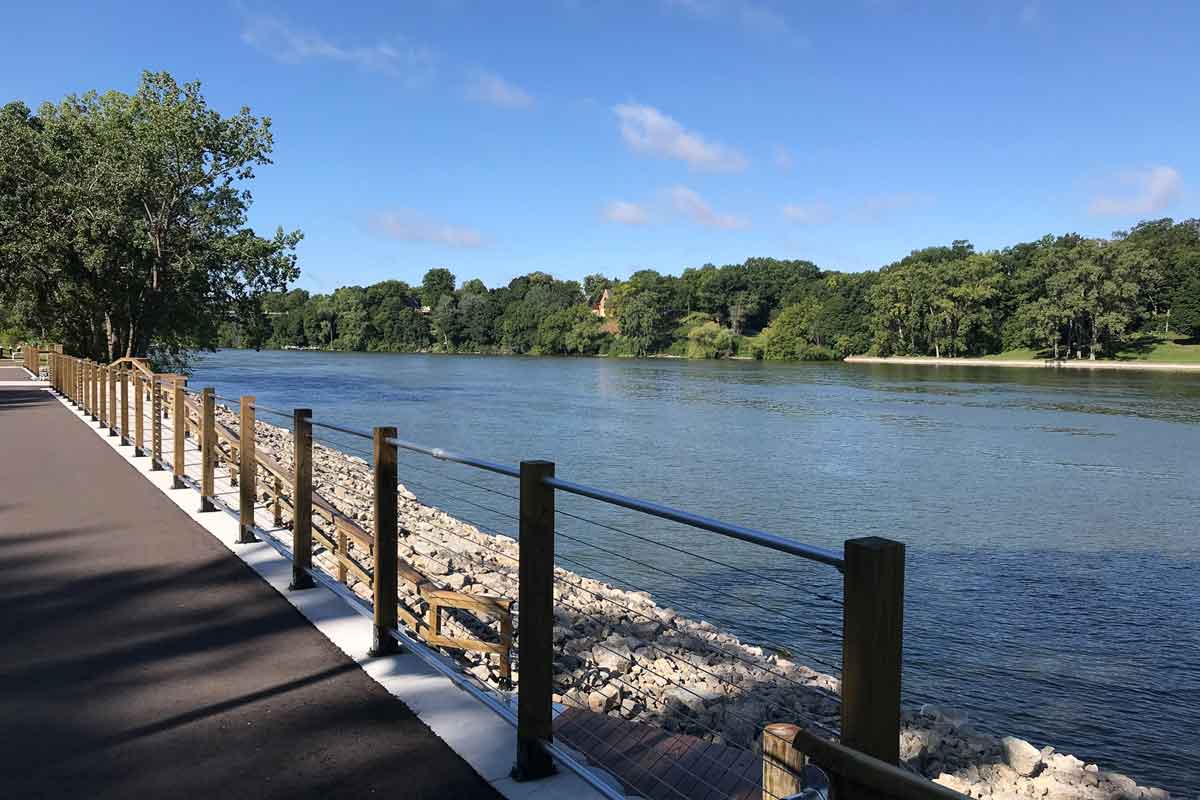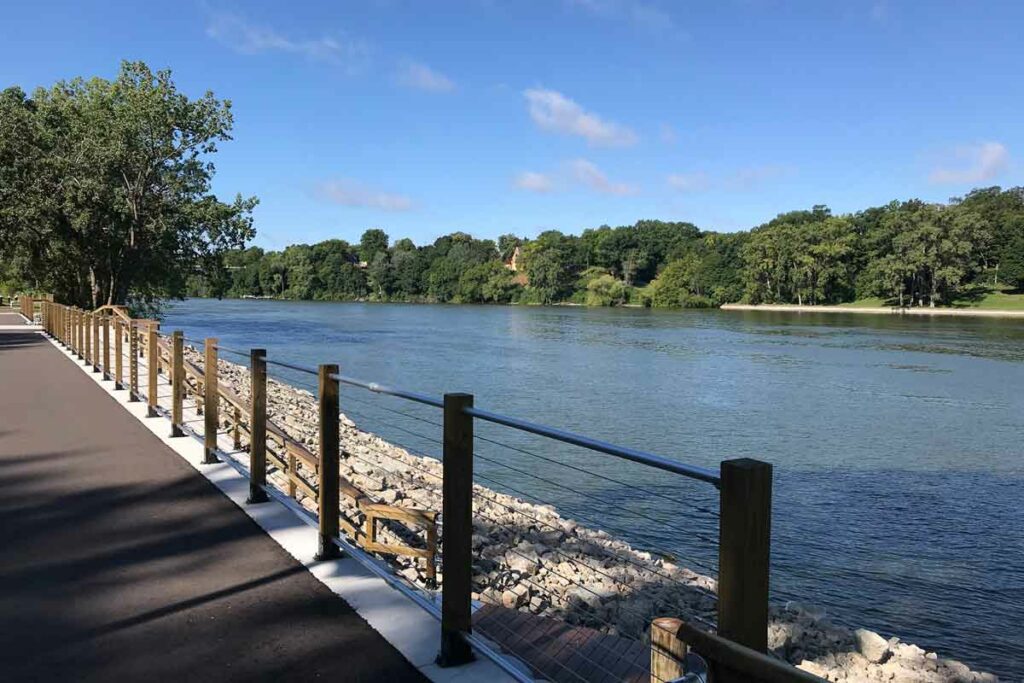 Downtown Appleton
Downtown Appleton is a vibrant area located in the heart of the city (generally down W. College Avenue). It is home to a wide variety of shops, restaurants, historic buildings, cultural institutions, entertainment venues, and Lawrence University. Some of the most notable attractions in downtown Appleton include the Fox Cities Performing Arts Center, the Trout Museum of Art, the Building for Kids Children's Museum, and the Appleton History Museum.
Some of our favorite spots in the Appleton Downtown Area:
Coffee Shops – Copper Rock, All Tied Up and Acoca are our favorites!
Treats – Doughlicious with edible cookie dough and Crazy Sweet Candy Store
Houdini Plaza – A great place to people watch or eat lunch.
Downtown Appleton Farm Market – Outside June through October on College Avenue. 100+ local vendors selling locally grown produce, handcrafted items, baked goods, flowers, hot food, coffee, meats and cheese
Fox Trot Trail – Follow the fox prints along a self-guided, scenic two-mile loop of Appleton's Downtown and Riverfront which highlights some of Appleton rich history and the beautiful Fox River.
Downtown Appleton Shopping – Blue Moon Emporium, The Vintage Garden.
Pro Tip! Experience Downtown Appleton on the free trolley! The trolley makes a complete loop of Downtown and the Riverfront every 30 minutes, with scheduled stops. It starts at the Transit Center (next to the original Appleton Public Library) at 15 and 45 minutes past the hour. Look for the black, green, and red trolley stop signs! It typically runs Thursday through Saturday, seasonally from June through September.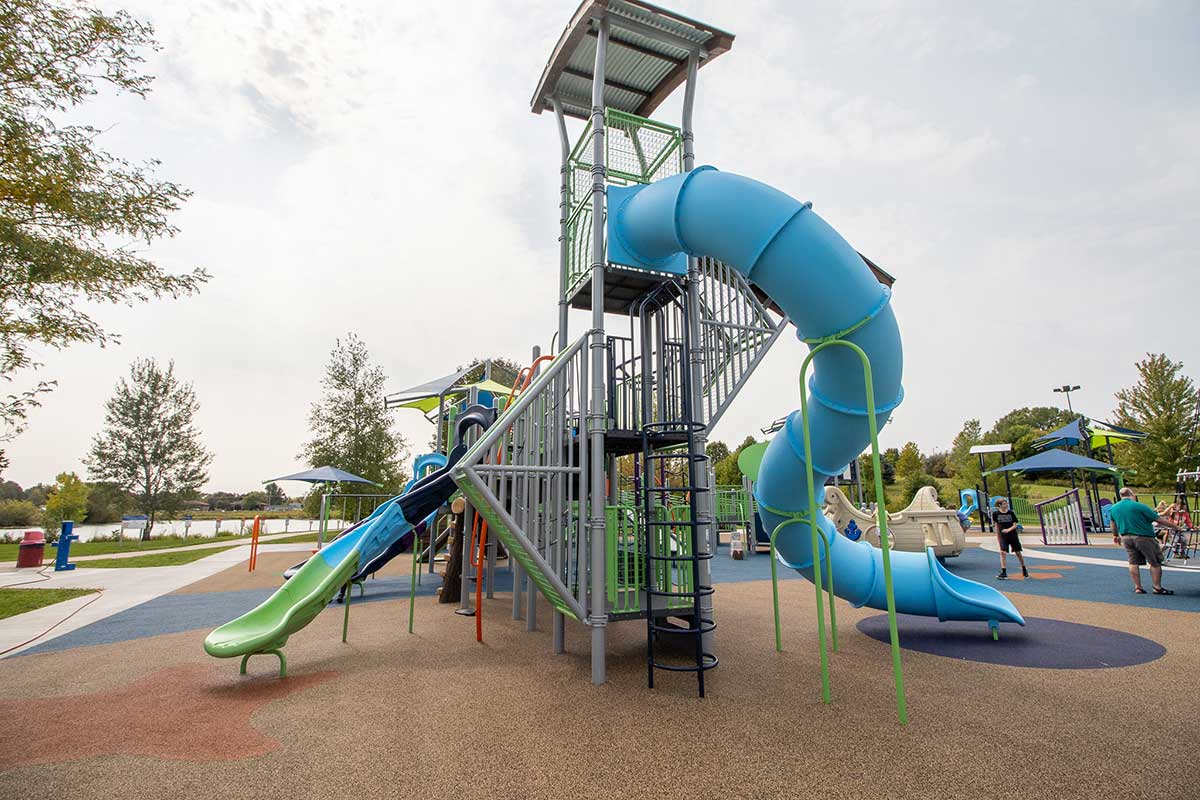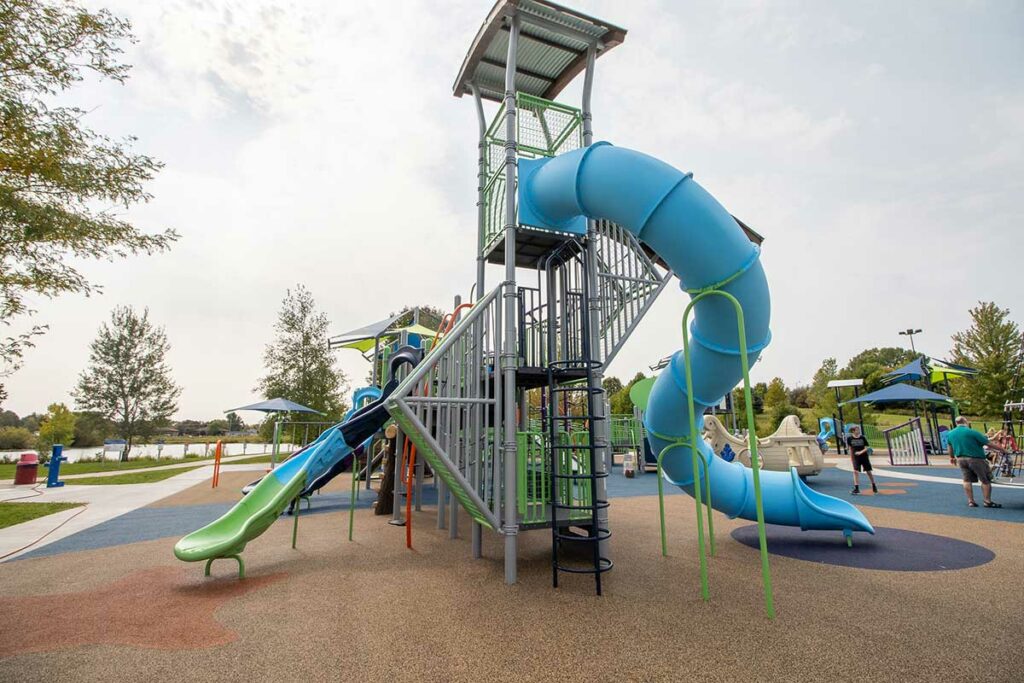 Parks in Appleton
Appleton has a variety of parks for visitors and residents to enjoy. The largest park in north Appleton is Memorial Park which sits on 139 acres and features a large all-inclusive playground, walking trails at the Scheig Center, and a fishing pond. It is also the home of the Appleton Family Ice Center and sometimes offers open public skating on Sundays.
Explore Plamann Park in North Appleton and enjoy a children's farm, beach with inflatables, trails, and more!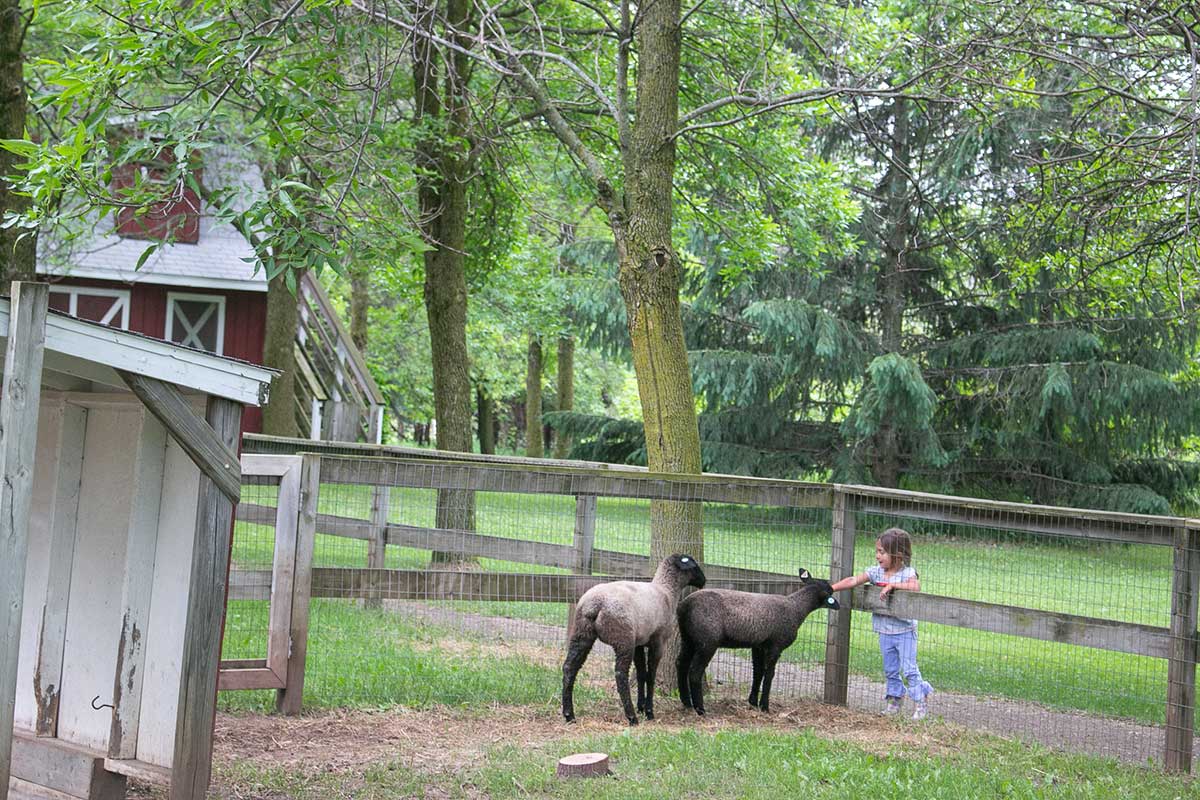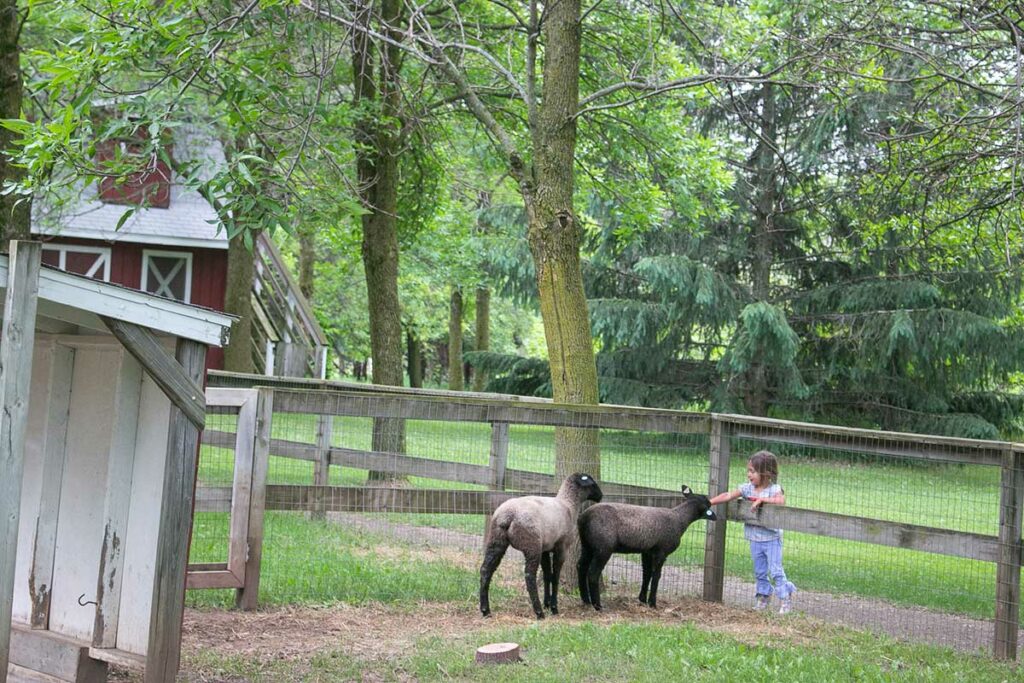 Hiking Trails in Appleton
Whether you are training with your kids for a Fun Run or just burning off some energy, we have you covered! Here is a list of our favorite family-friendly walking, hiking, and biking trails that are both toddler and stroller approved.
Appleton Trails
Apple Creek Trail / Thrivent Trail
Bruce B. Purdy Nature Preserve (Apple Creek YMCA)
Newberry Trail
Plamann Park
North Island Trail
Riverview Gardens
Grand Chute Trails
Bubolz Nature Preserve
Casaloma Conservancy
Fox Valley Technical College / Highway 41 Overpass
Old Stone Bridge Trail
Prairie Hill Park, Grand Chute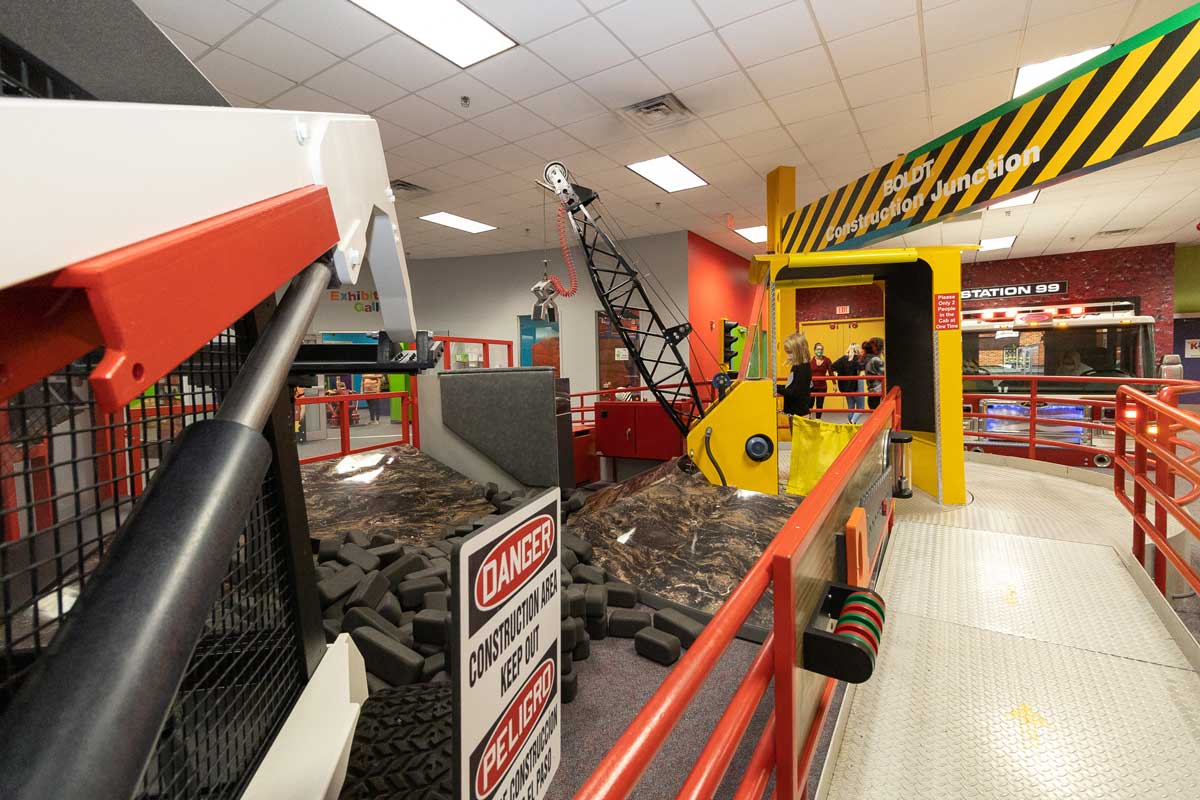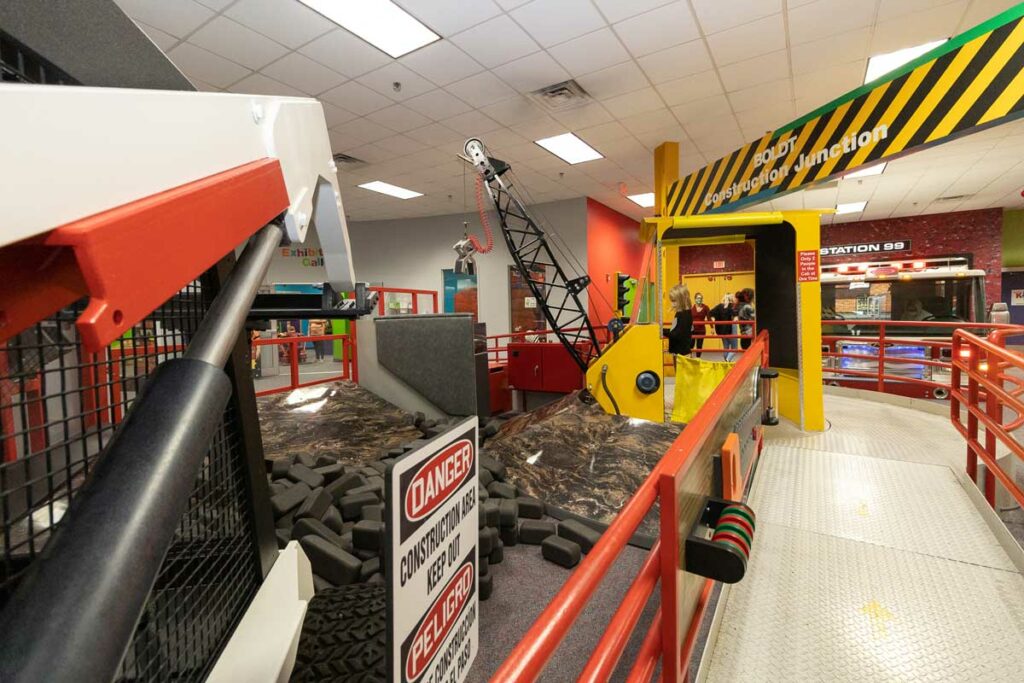 Building for Kids Children's Museum
Located in downtown Appleton on College Avenue, the Building for Kids Children's Museum is the Fox Cities children's museum. There is so much to explore in the 31,000 square feet of interactive exhibit space that spans two floors and includes a real fire truck, water room, doll hospital, semi-truck depot, art studio, STEM innovation lab, and more! Exhibits are accessible for visitors of all ages, but most are geared toward ages 0-10.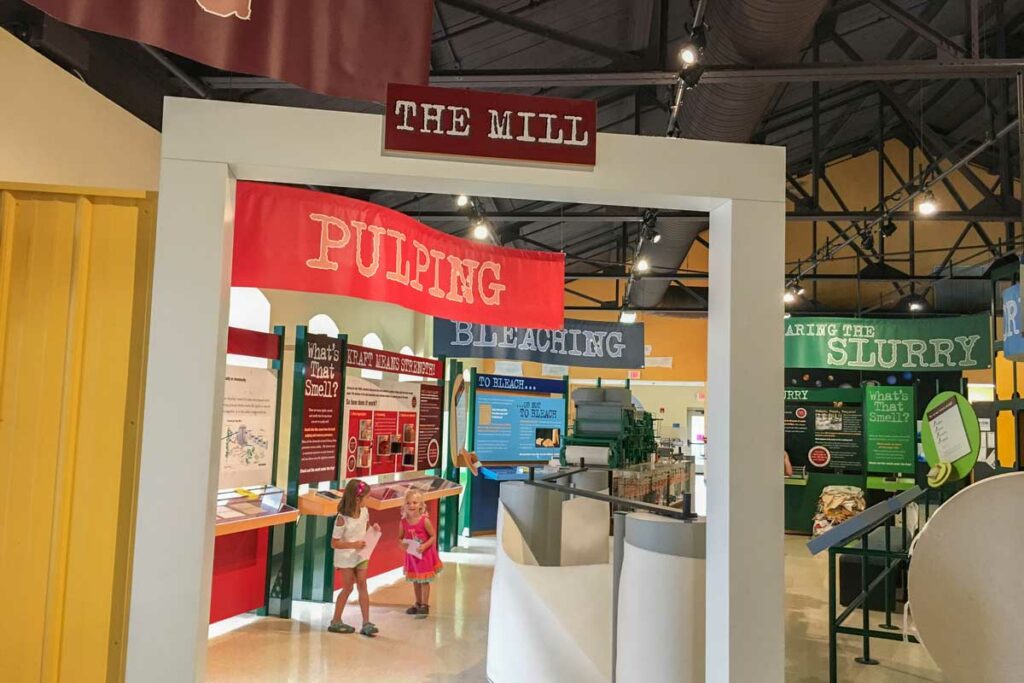 Atlas Science Center
The Fox River Valley indeed boasts a rich history of papermaking. At the Atlas Science Center, formerly Paper Discovery Center, housed within the old Atlas Paper Mill Building nestled along the Fox River in downtown Appleton, you and your children will learn about papermaking's science, the paper industry's history and have countless opportunities for interactive learning using all of your senses!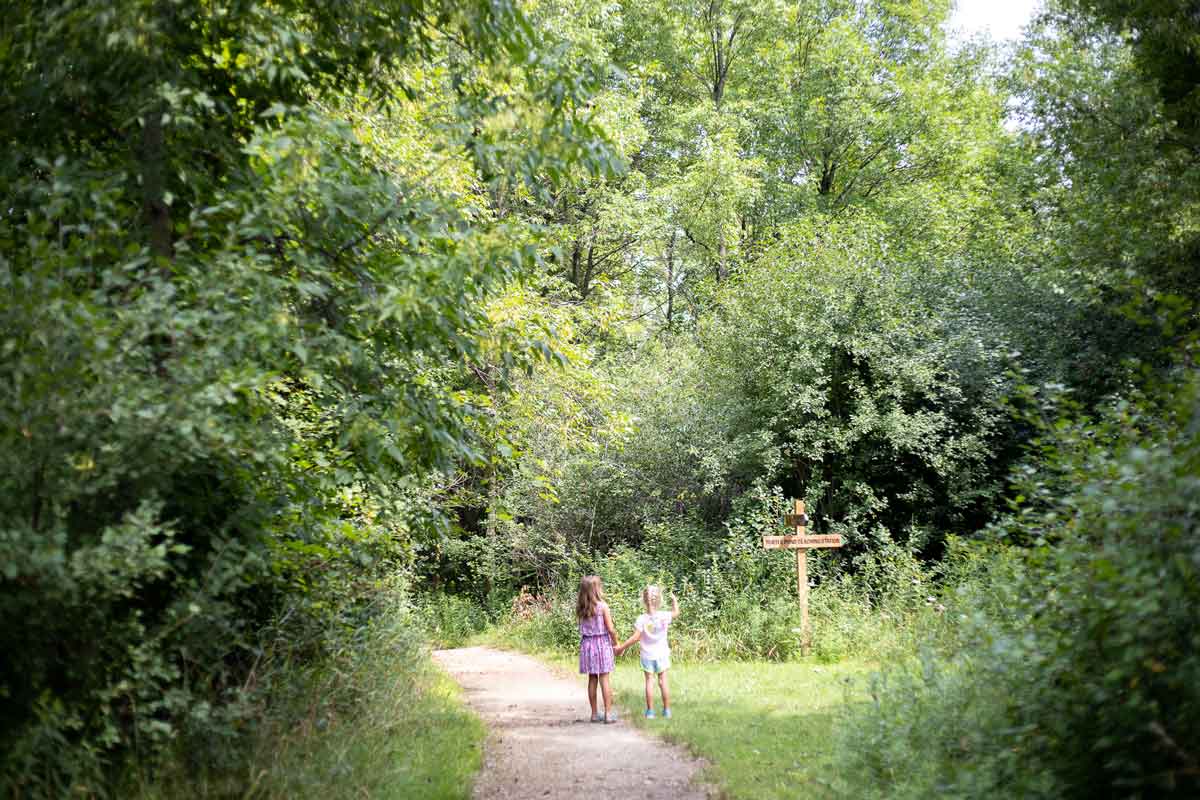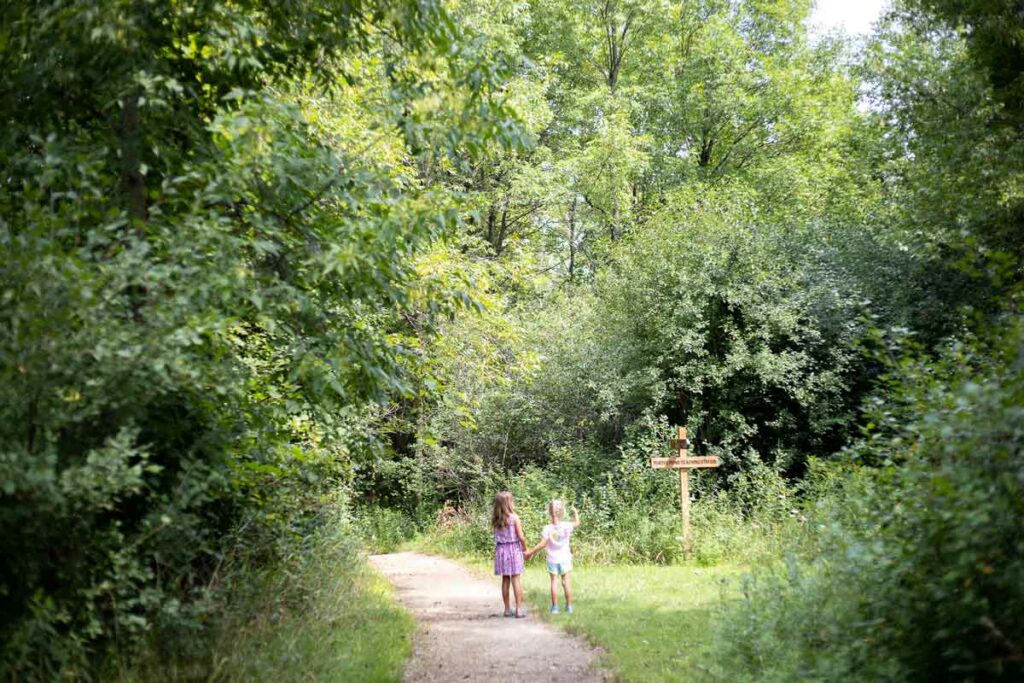 Bubolz Nature Center
Bubolz Nature Center is a nonprofit-run 725-acre nature preserve in Appleton that offers over 8.5 miles of trails, educational programming, camps, facility rentals, and so much more. With year-round, no-cost visitor access, Bubolz is a fantastic way for kids to run off some pent-up energy and spark natural wonder.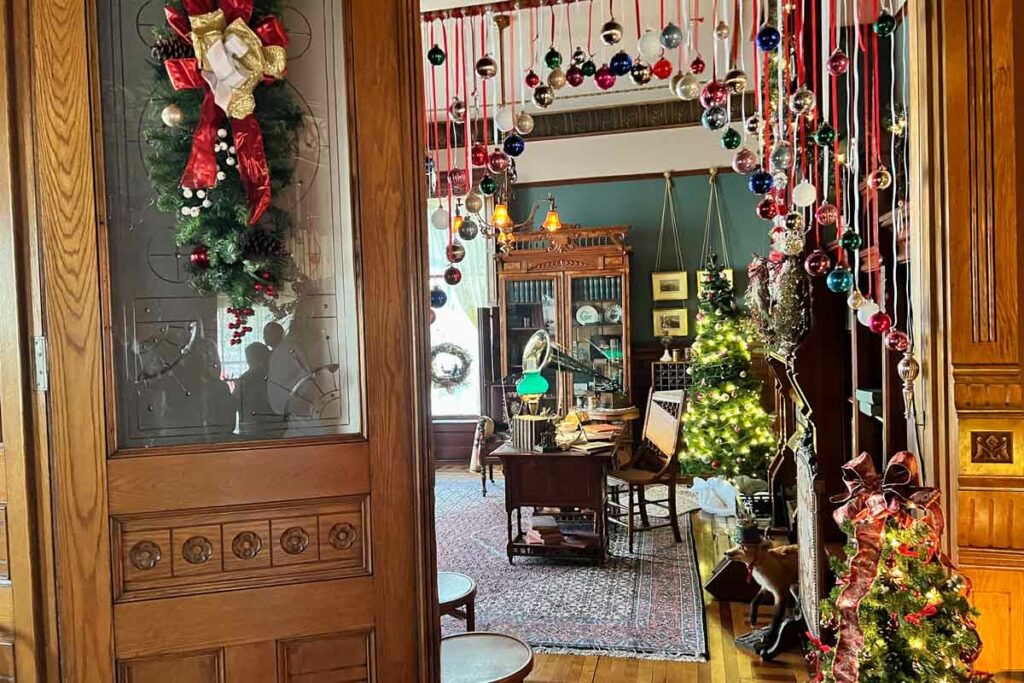 Hearthstone Historic House Museum
The Hearthstone Historic House Museum is a historic home and public museum. In 1882, it became the first residence in the United States powered by a centrally located hydroelectric station using the Edison system. The beautifully restored Queen Anne Victorian Style home, National Register of Historic Places, is filled with artifacts and displays of family life in Appleton.
The History Museum at the Castle
The History Museum at the Castle in Downtown Appleton, across from Lawrence Univesity, showcases the history and culture of the Fox River Valley. The museum is housed in a beautiful 1930s Art Deco building once a Masonic temple. The local history museum also features Harry Houdini, a world-renowned magician, illusionist, and escape artist who is one of Appleton's historical celebrities!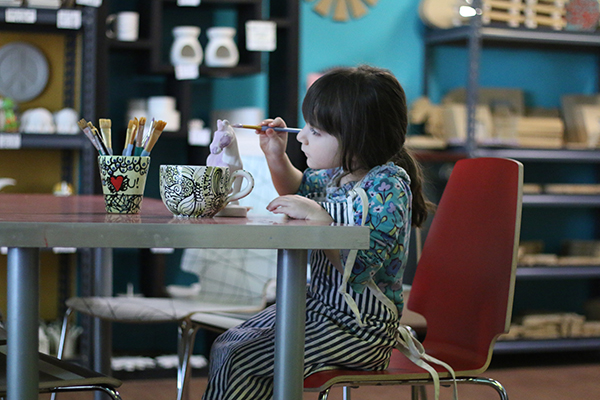 The Fire
The Fire Art Studio in Downtown Appleton is a creative space that offers pottery painting, glass fusing, and canvas painting activities for all ages. The space is comfortable, relaxed, and perfect to unleash your artistic skills and create unique masterpieces!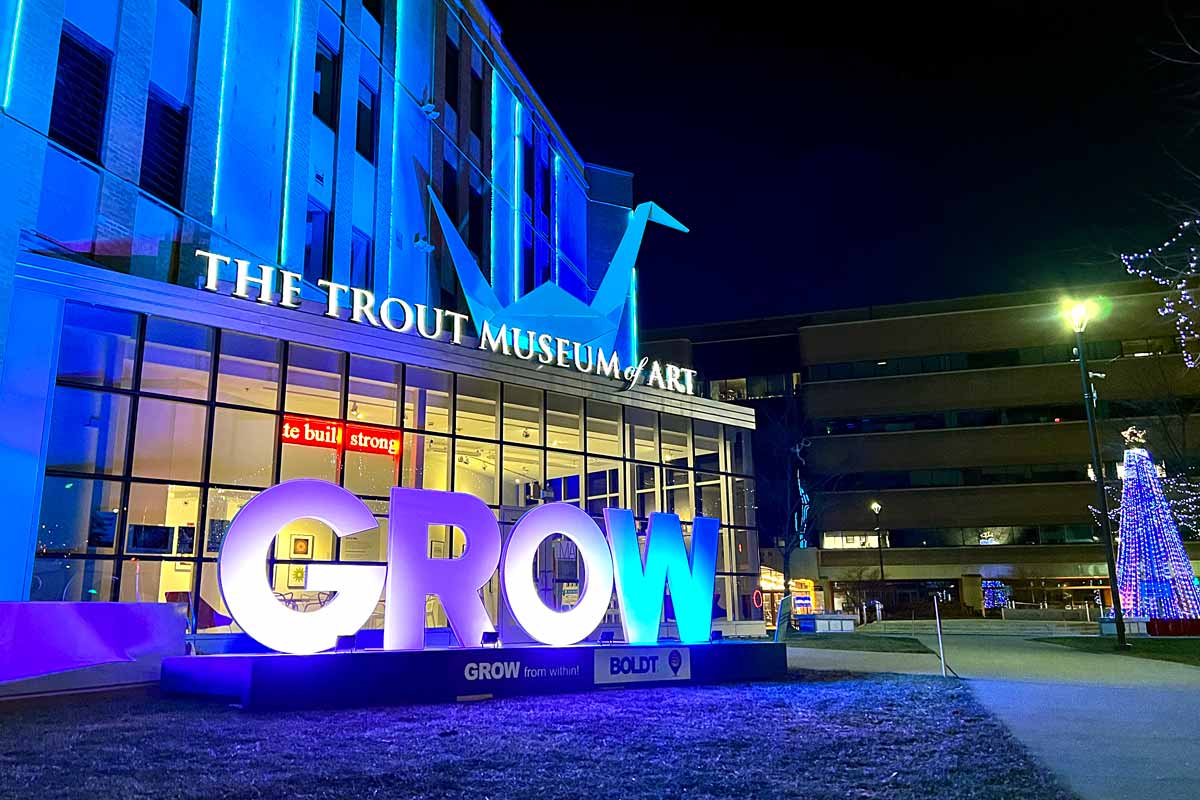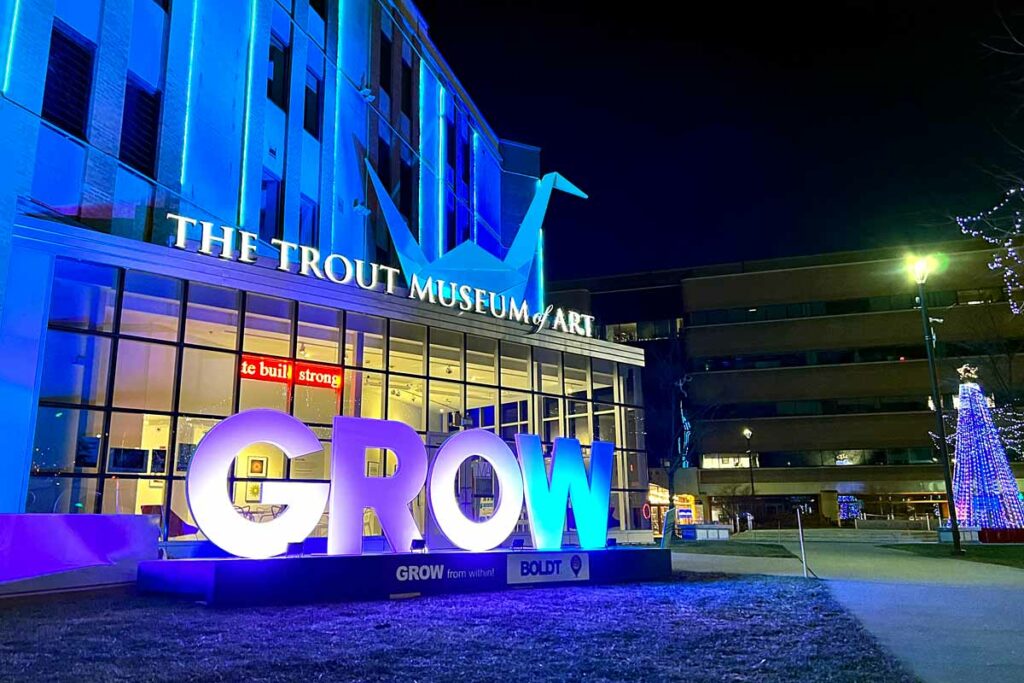 Trout Museum of Art
The Trout Museum of Art is a contemporary art museum located in downtown Appleton, Wisconsin. It features a permanent collection of over 1,000 works of art, including paintings, sculptures, prints, and photographs, as well as rotating exhibitions of local and national artists.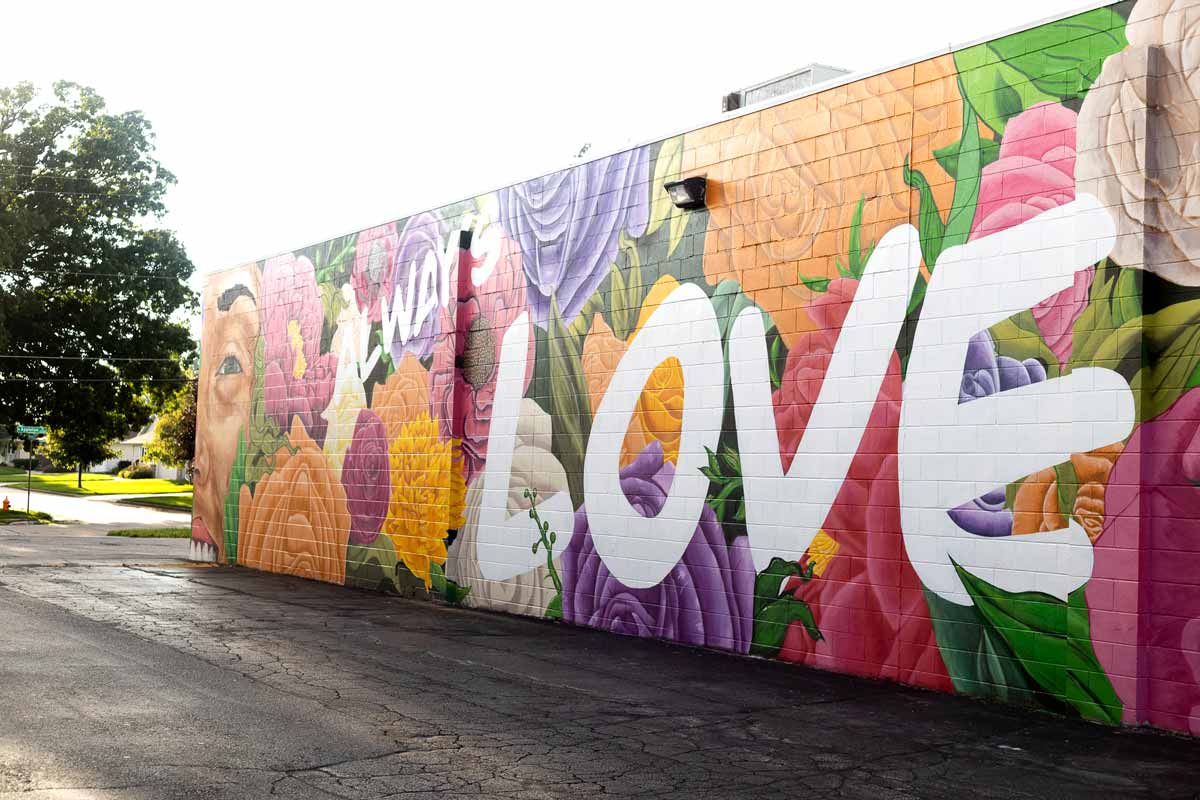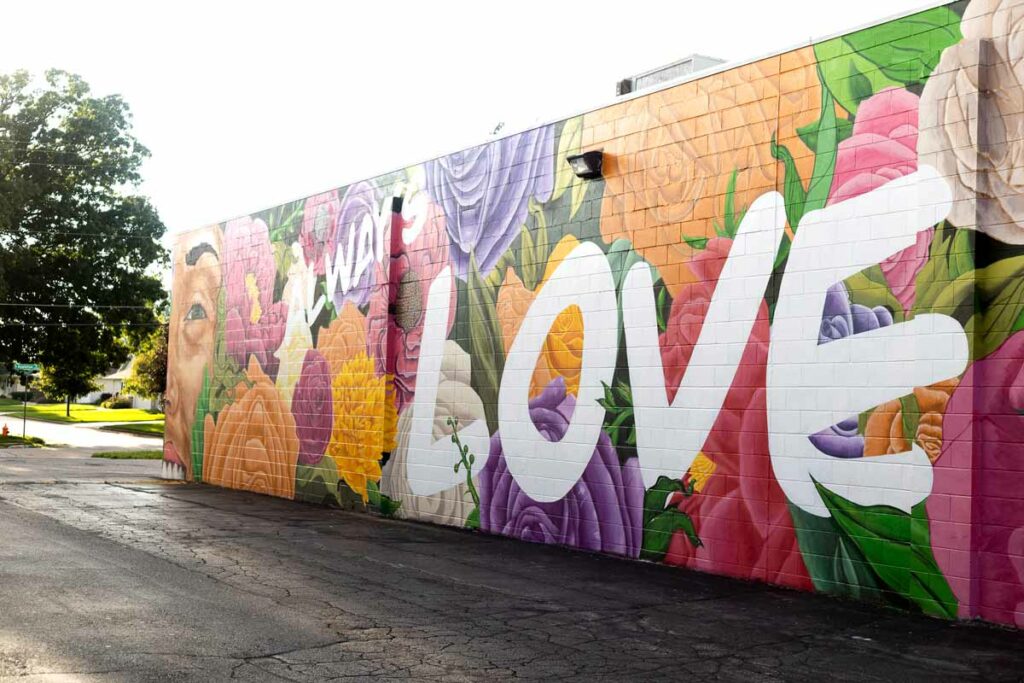 Murals in Appleton
Looking for a fun photo challenge? These public art murals in Appleton make beautiful backdrops for fun pictures and are totally Instagram-worthy!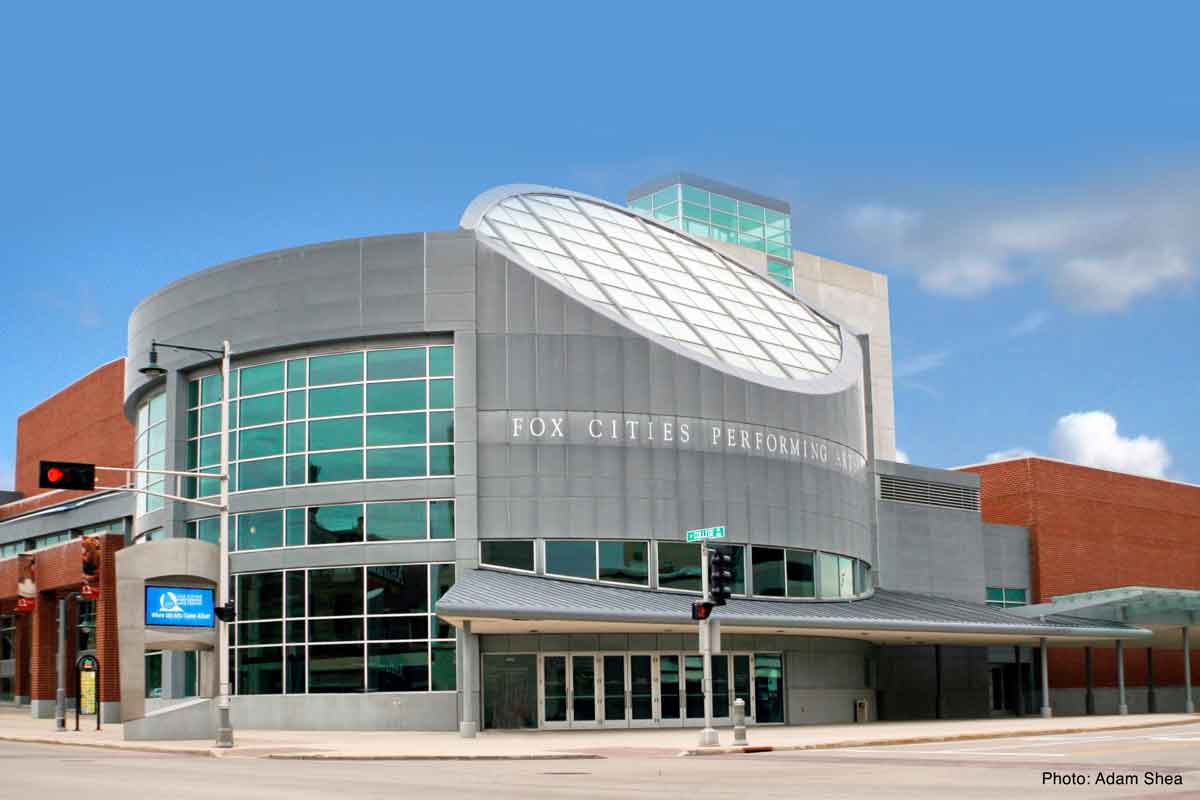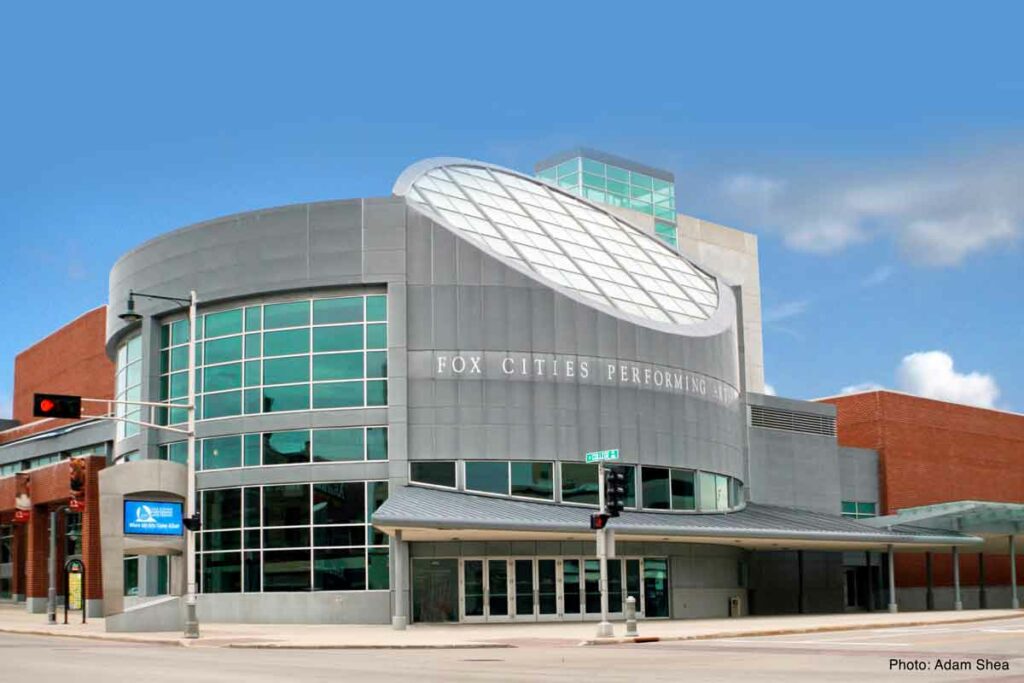 Fox Cities Performing Arts Center (PAC)
We are lucky to have The Fox Cities Performing Arts Center (also known as the PAC) in our community. It's a place to fuel the imagination and adventure and dive into magical stories. From various performances like concerts, dances, musicals, Broadway shows, and more, the center truly lives out its mission as a beautiful place where the arts come alive. We hope you have or will have the opportunity to experience the wonderful world of performing arts.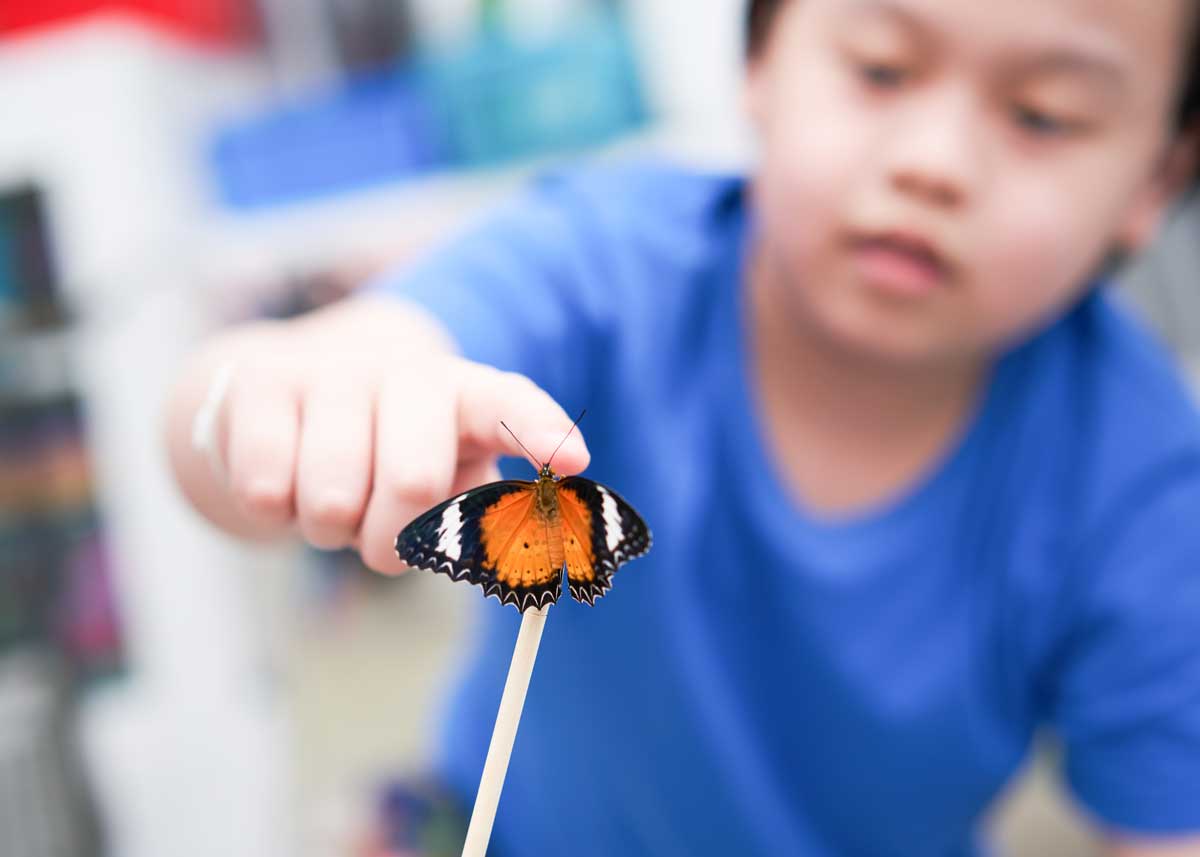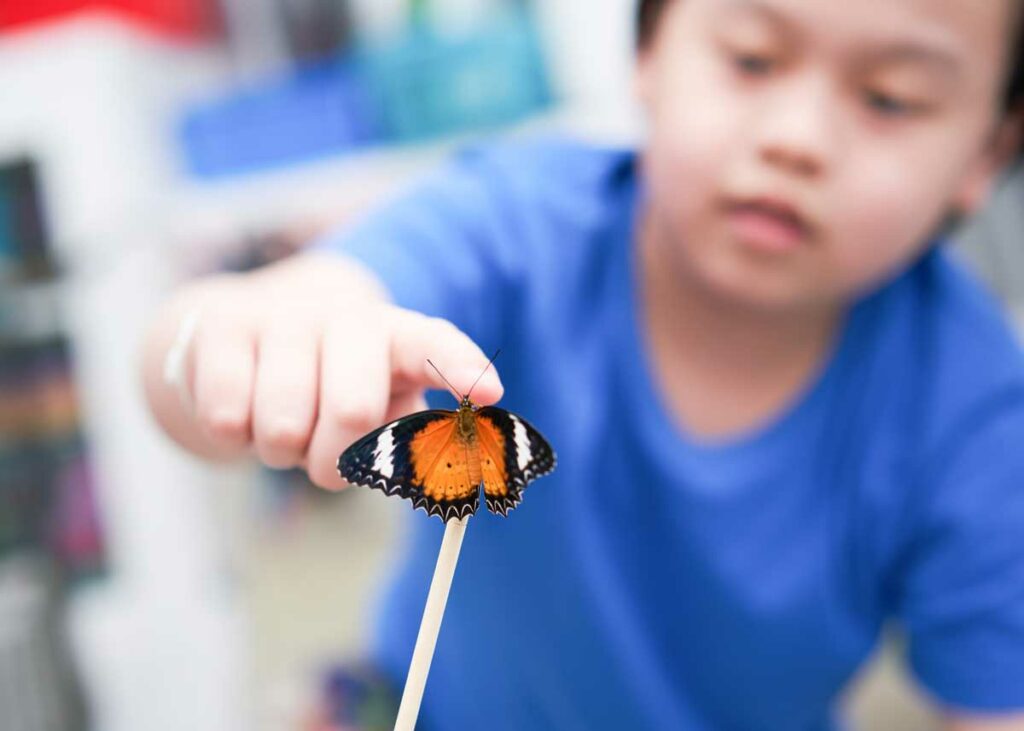 Butterfly Gardens of Wisconsin
The Butterfly Gardens of Wisconsin in Appleton is a stunning attraction with over 20 species of butterflies living in a natural outdoor setting. The gardens also offer guided tours, educational programs, and a gift shop.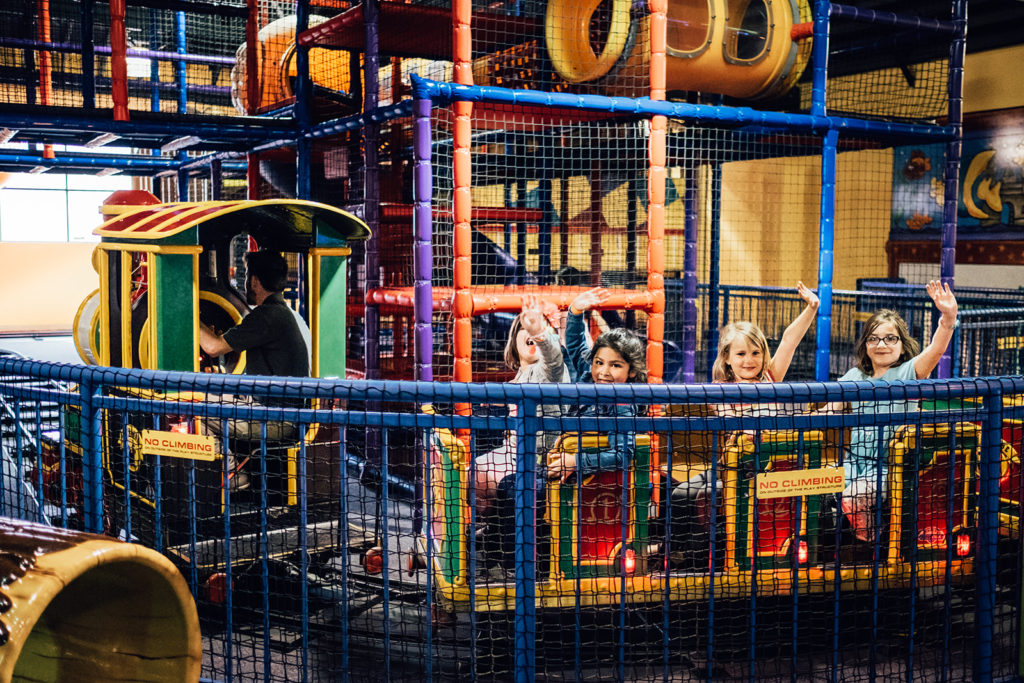 Funset Boulevard
Funset Boulevard has fun things to do for kids in every age group. This classic family entertainment venue includes a kids play area, token and ticket arcade games, bumper cars, laser tag, mini bowling, carousel, mini golf and grill. Catch a movie at the connected movie theater, Marcus Theatres.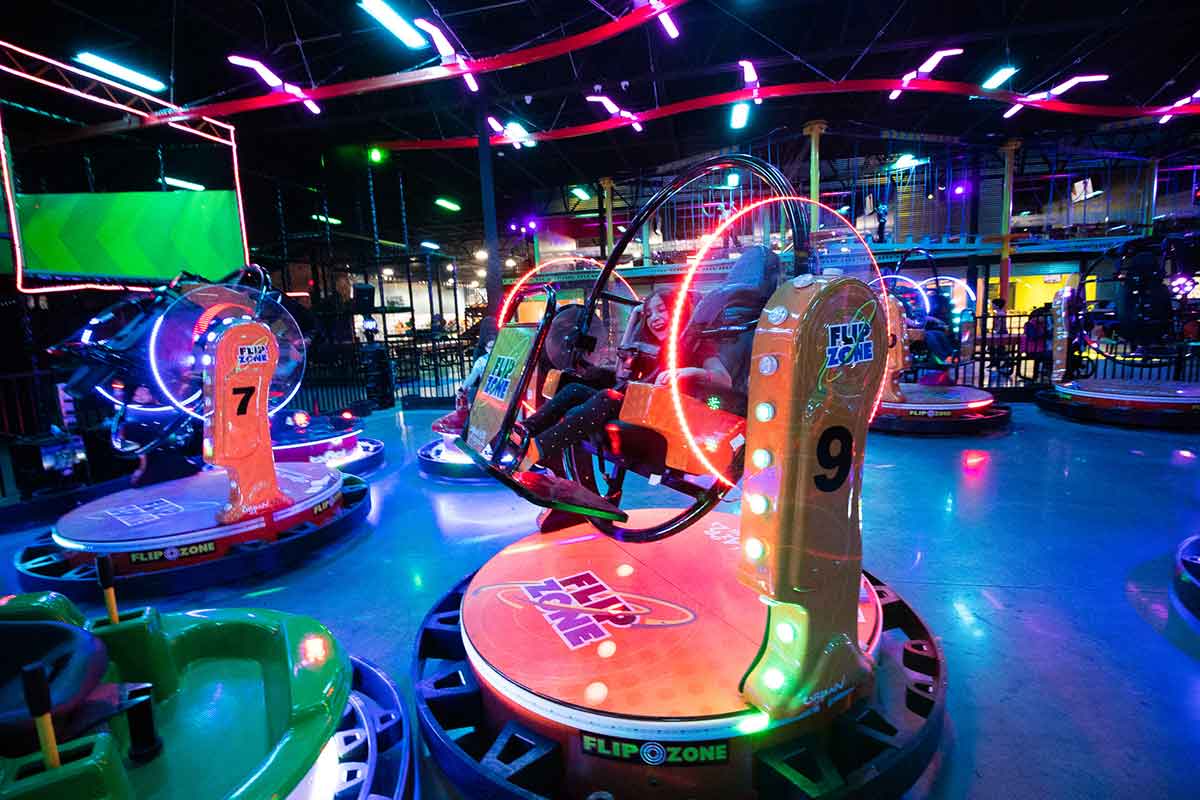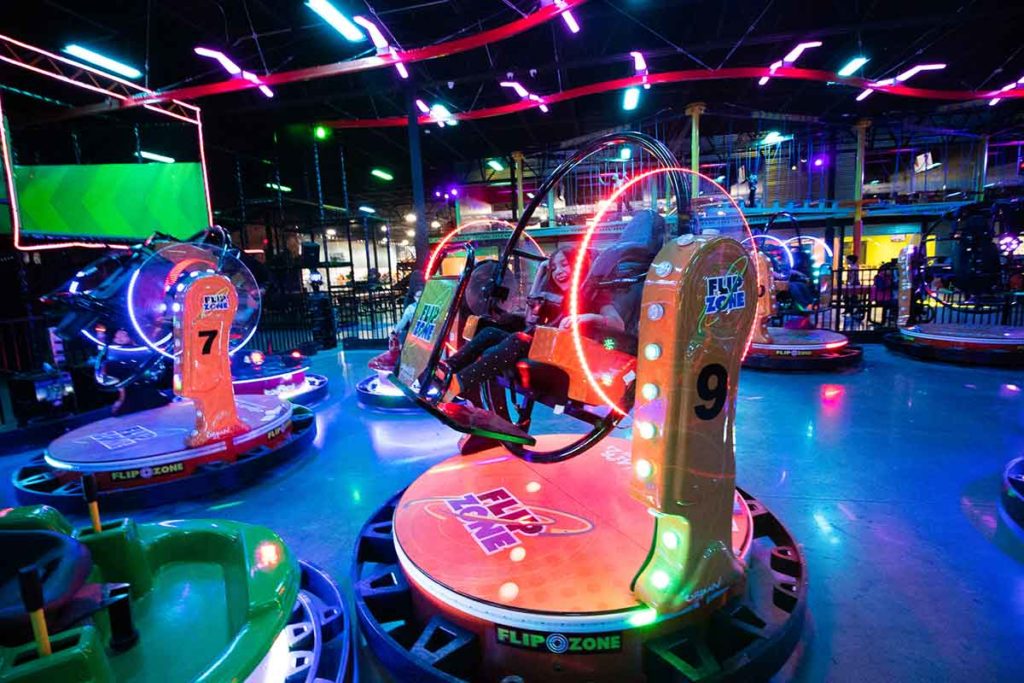 Urban Air Adventure Park
Urban Air Adventure Park is an indoor amusement park with ropes courses, trampolines, climbing walls, indoor go-karts, and more! It's fun for many ages but great for older kiddos and teens.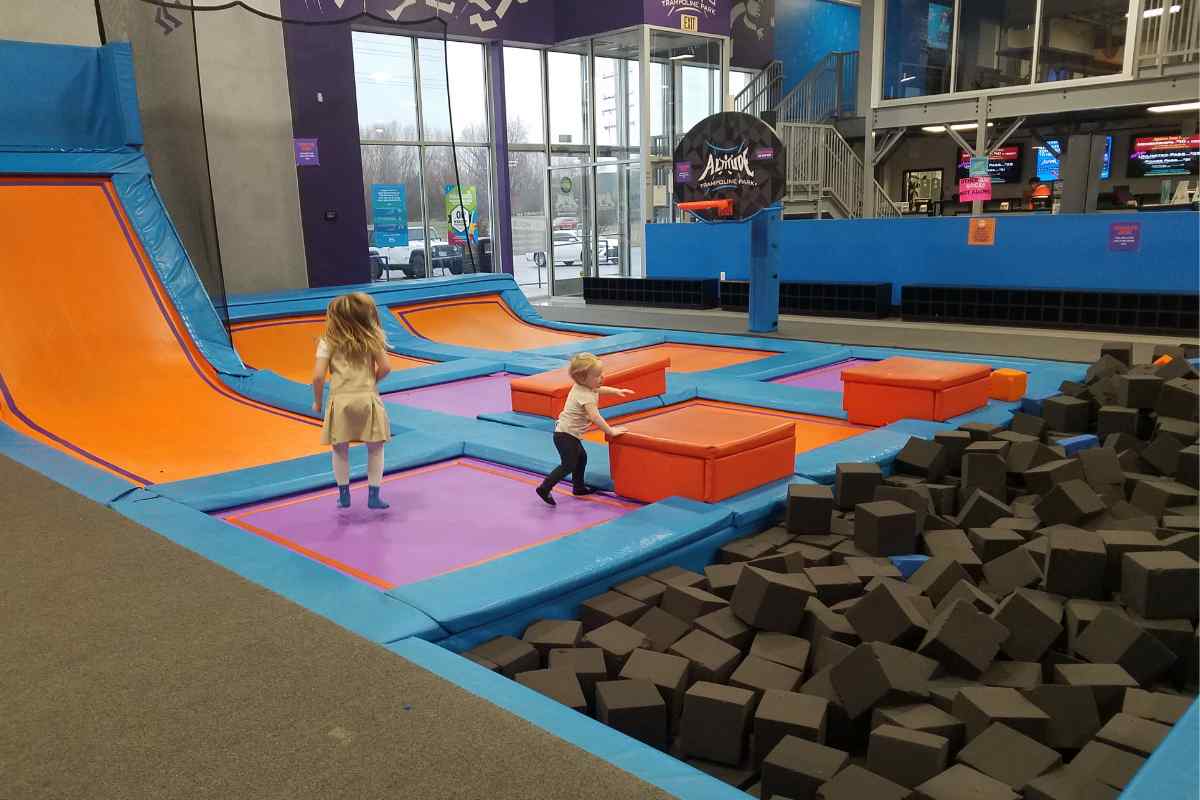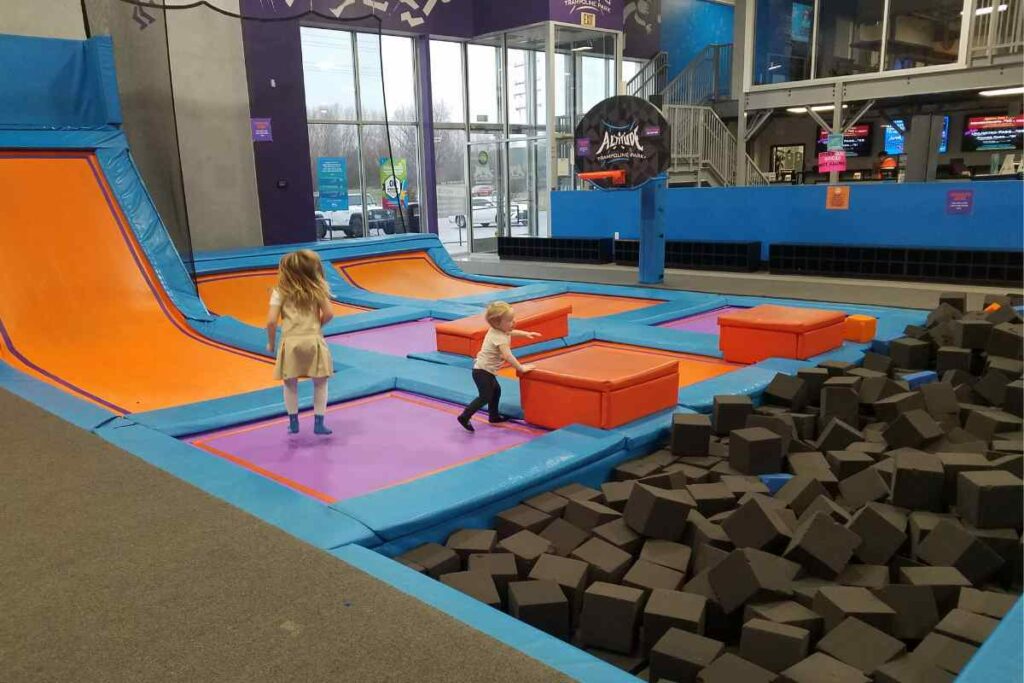 Altitude Trampoline Park
Altitude Trampoline Park is an indoor trampoline park that offers a fun place to jump, play games, and get active! It's located near the Fox River Mall in Grand Chute.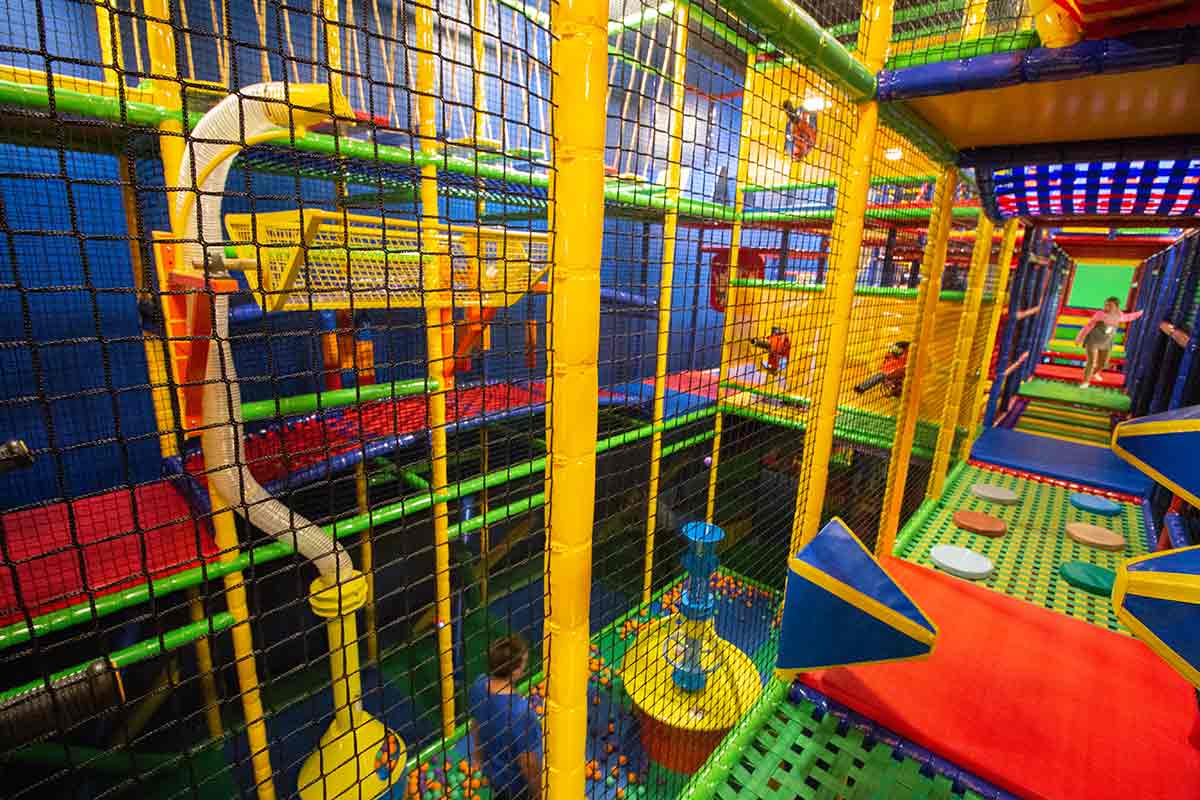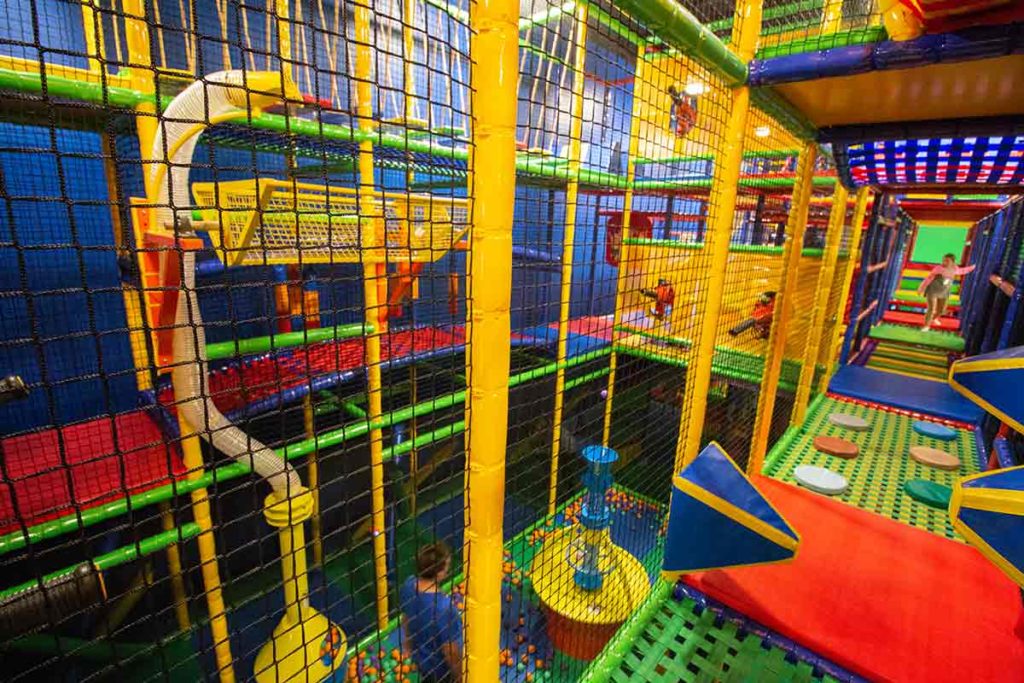 Luv 2 Play
Luv 2 Play is an indoor playground near the Fox River Mall. Unlike its neighbor Altitude Trampoline Park or the nearby Urban Air Adventure Park, Luv 2 Play is perfect for the youngest members of your family.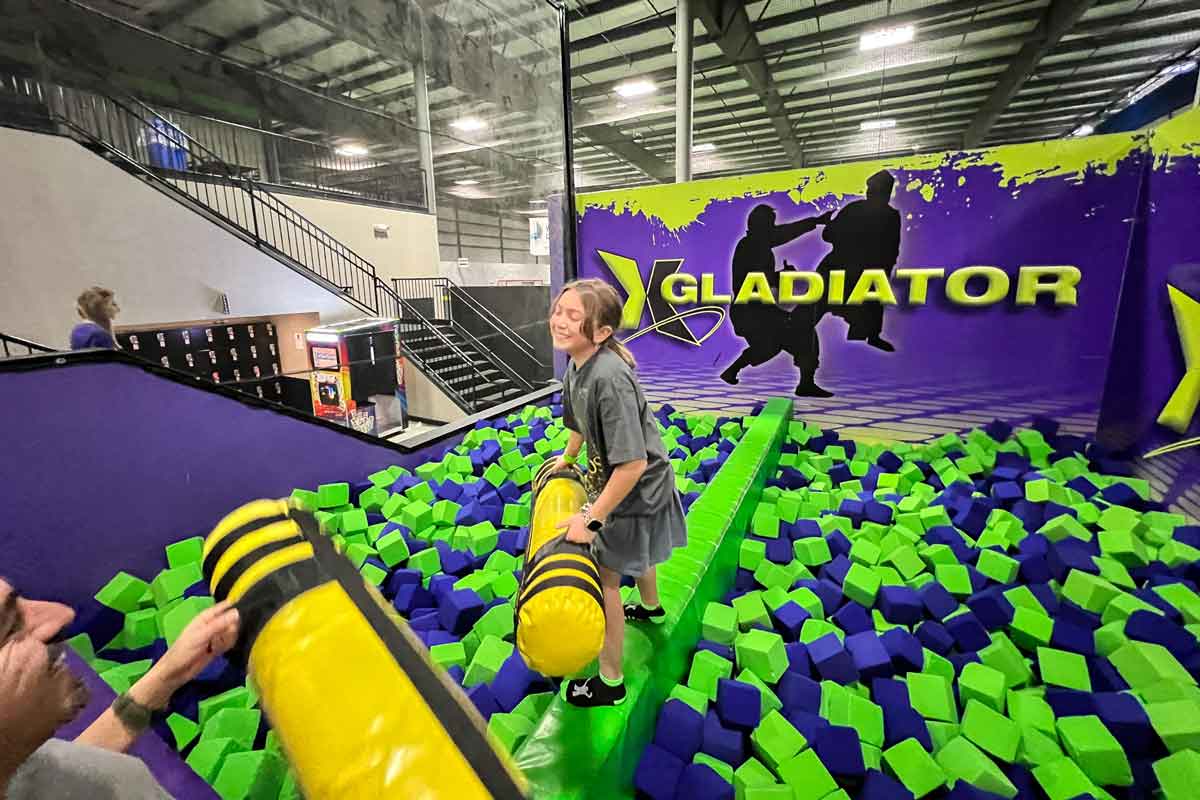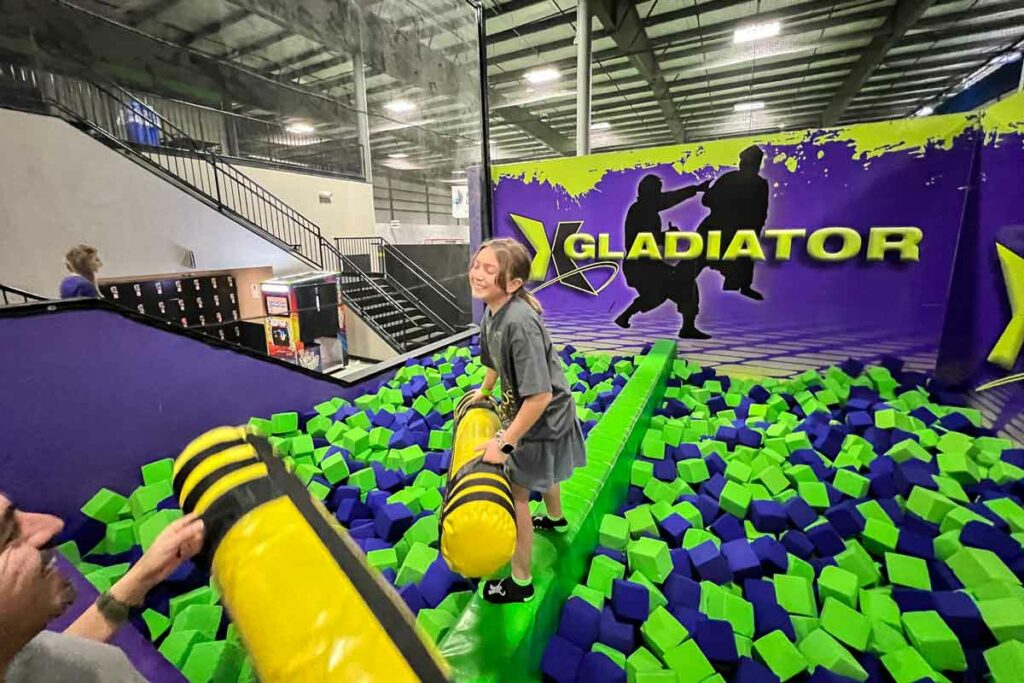 Xtreme Air
On Appleton's north side, Xtreme Air is an indoor trampoline park. Families can also enjoy rock climbing and arcade games.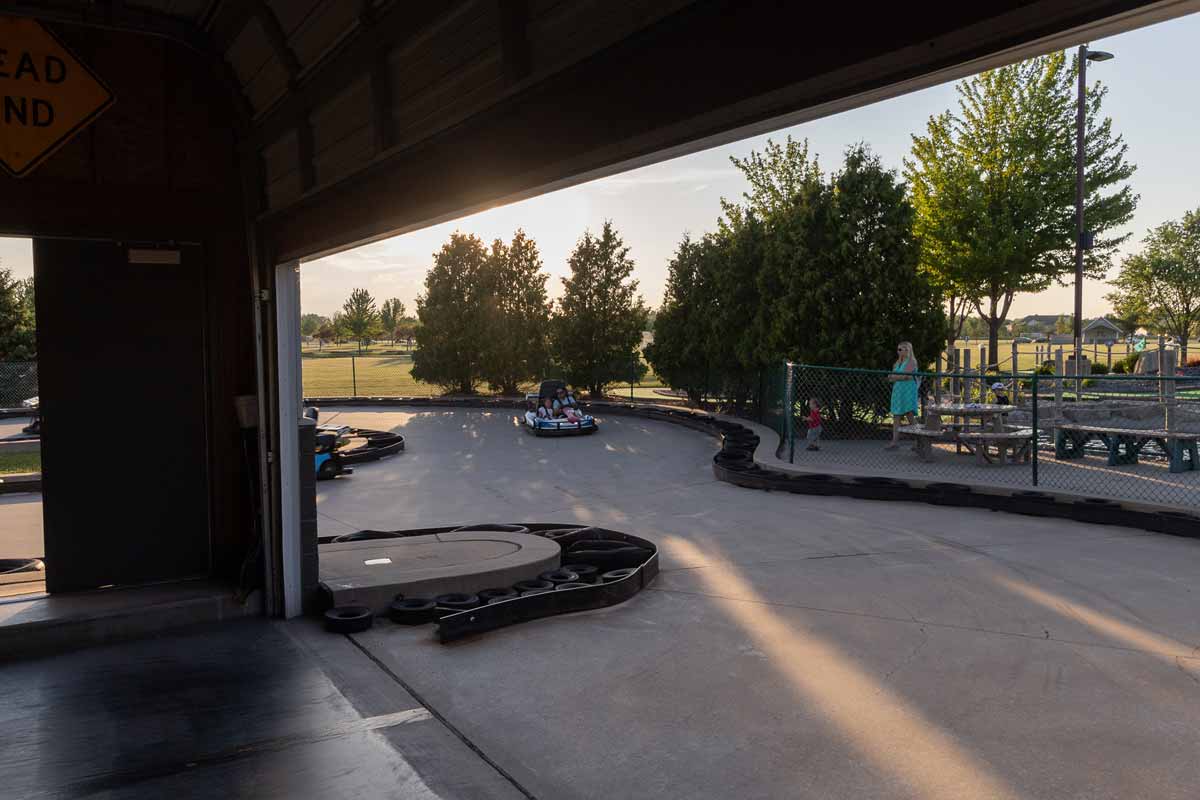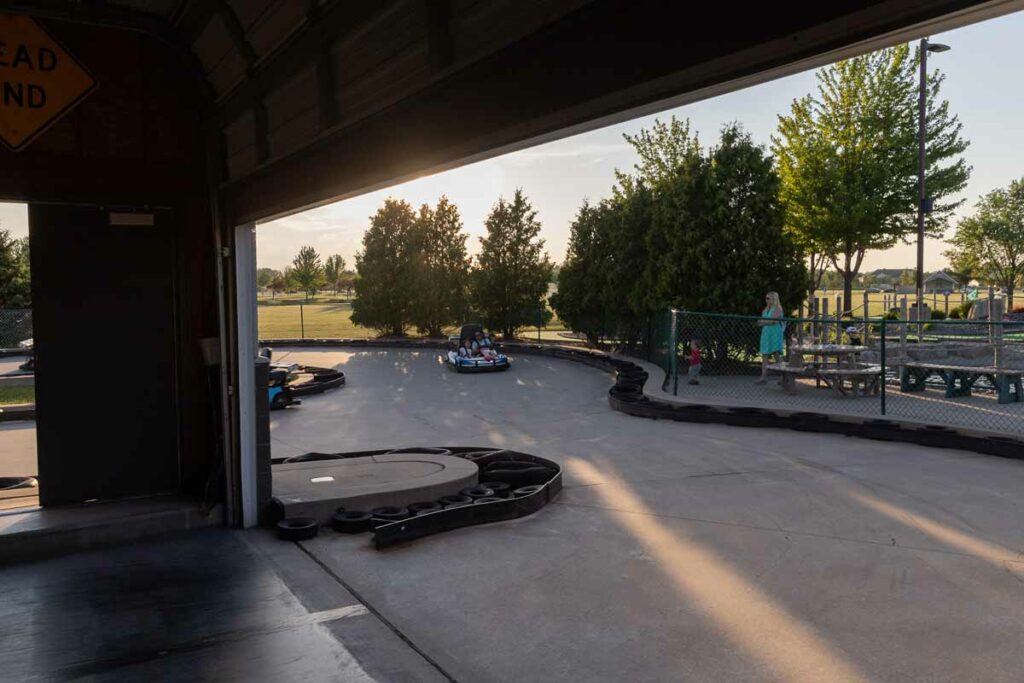 Badger Sports Park
If you're looking for a fun and exciting family destination in Appleton, look no further than Badger Sports Park! With 23,000 square feet of indoor fun, this family-owned facility offers various attractions for visitors of all ages.
Badger Sports Park is a modern and spacious facility with plenty of room to play and explore. From arcade games and laser tag to inflatables and go-karts, there's something for everyone to enjoy. During summer months, enjoy batting cages, mini golf, and outdoor go-karts.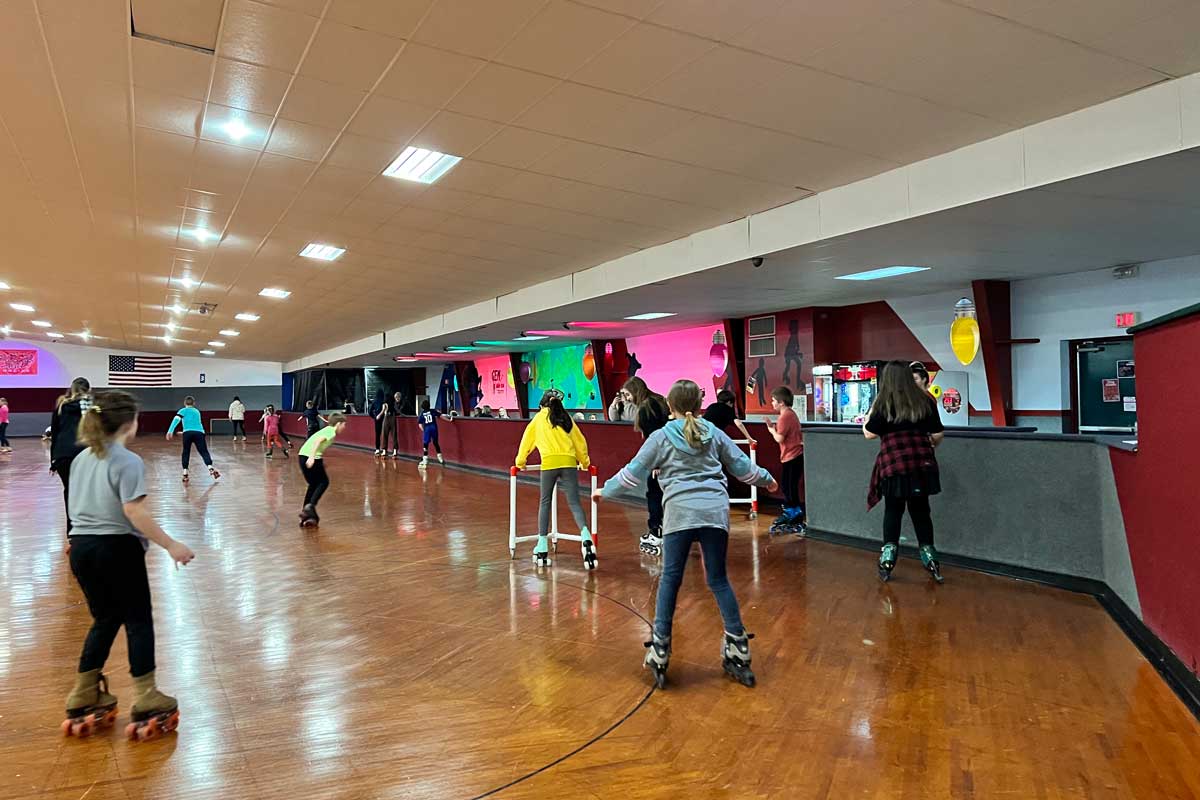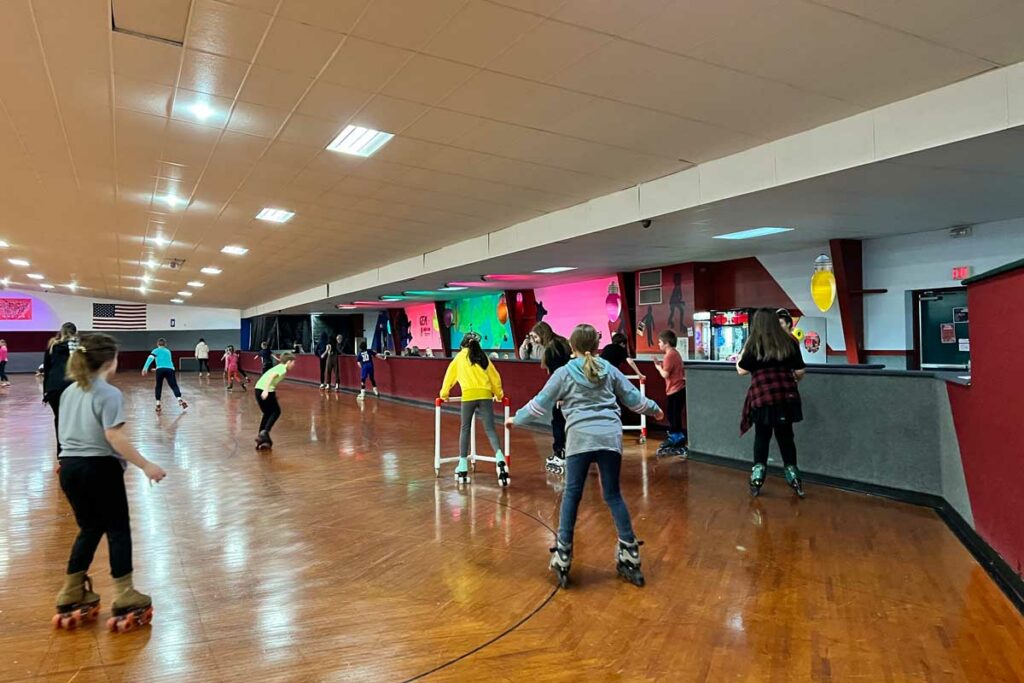 Skater's Edge
Looking for inexpensive fun for the whole family? Head to the roller rink and lace up for some roller skating at Skater's Edge!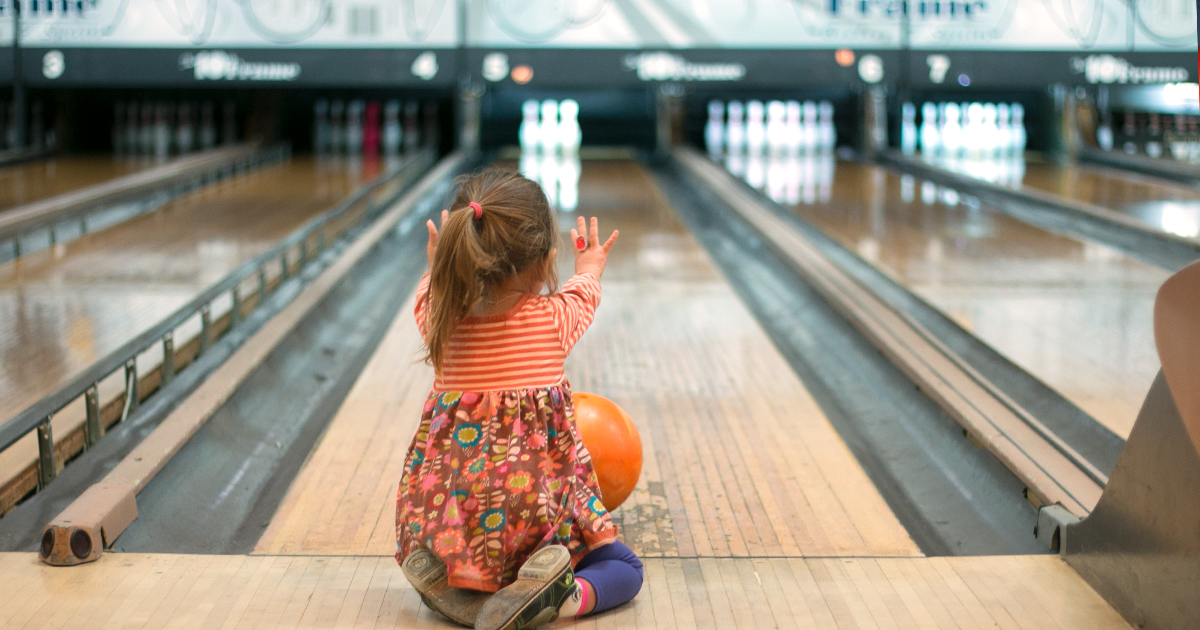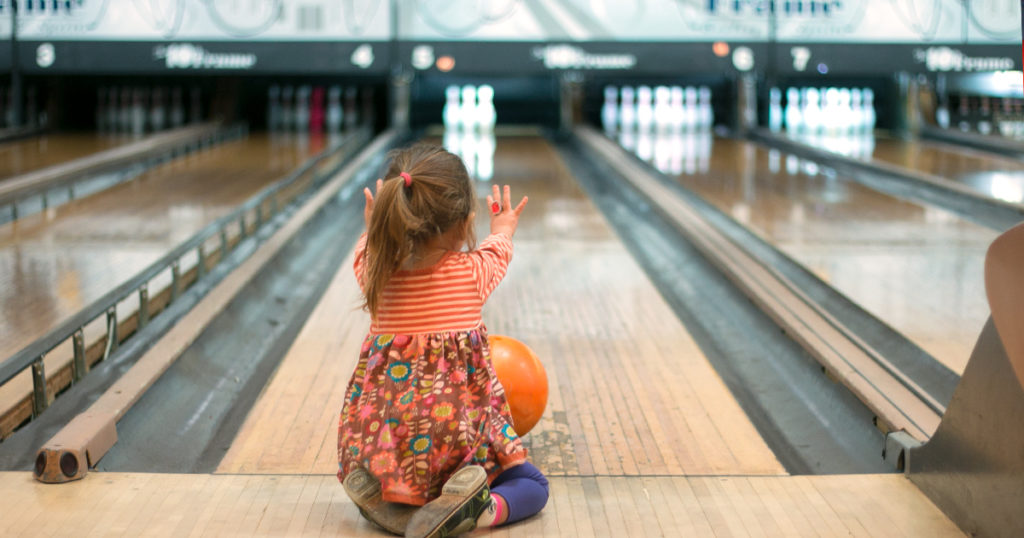 Bowling
Head to Super Bowl or the 10th Frame for bowling in Appleton!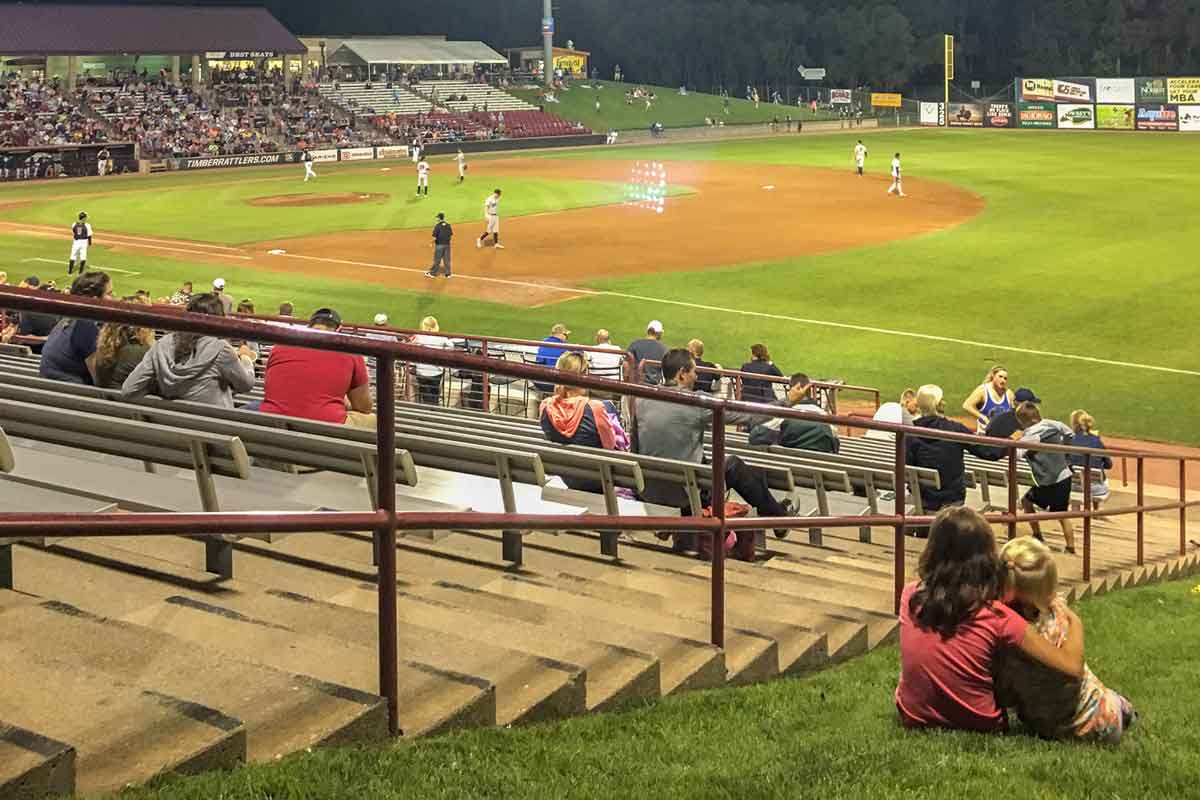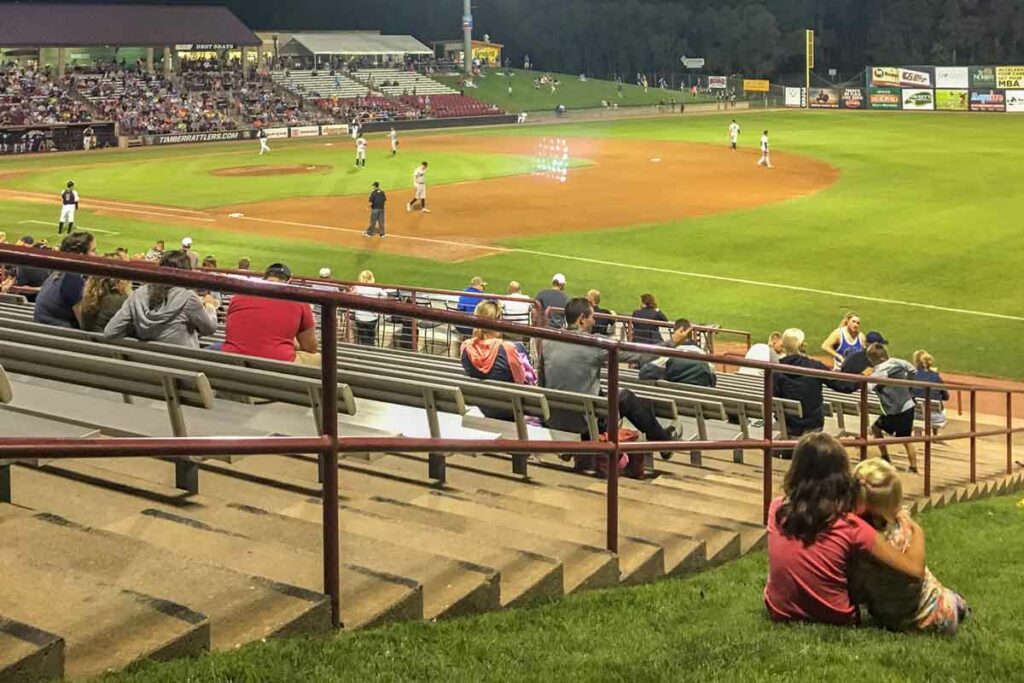 Wisconsin Timber Rattlers
The Wisconsin Timber Rattlers are a Minor League Baseball team of the Midwest League and the High-A affiliate of the Milwaukee Brewers. The Timber Rattlers games are known for their festive atmosphere, with music, games, family-friendly activities, and theme games.
Games are played at the Neuroscience Group Field at Fox Cities Stadium in Grand Chute, near the Fox River Mall.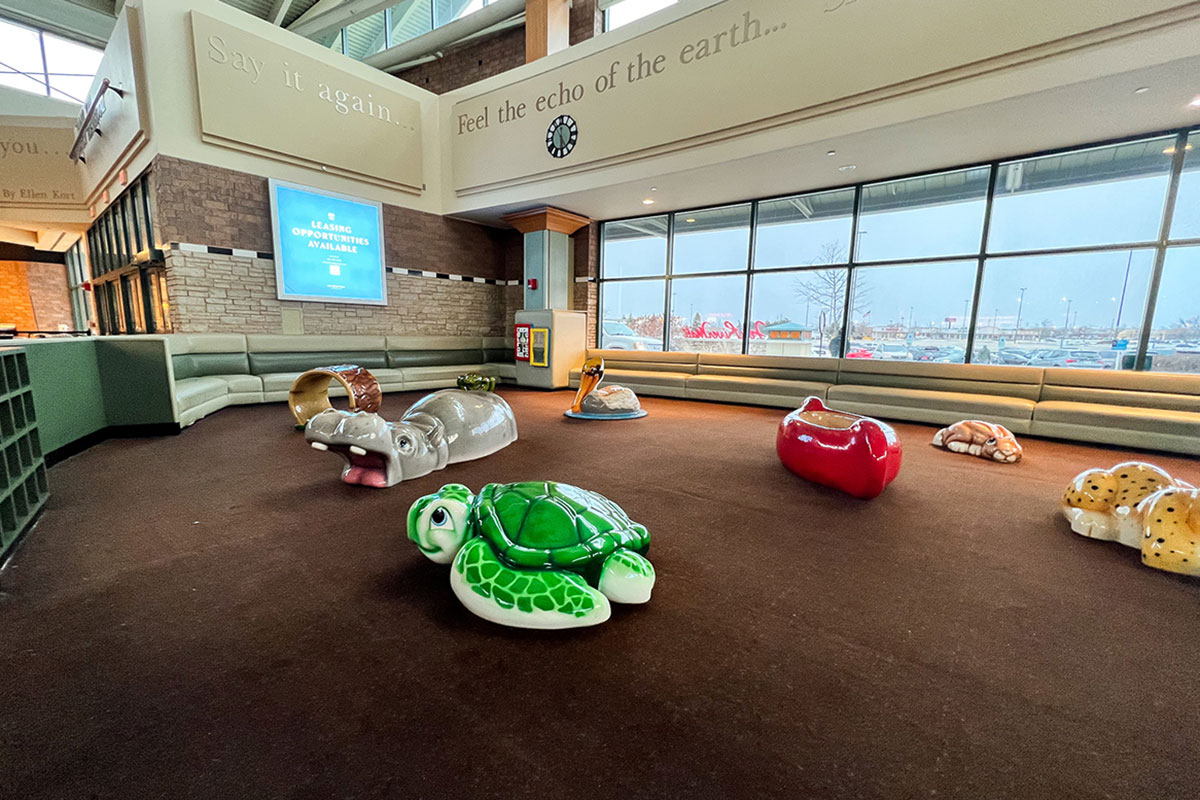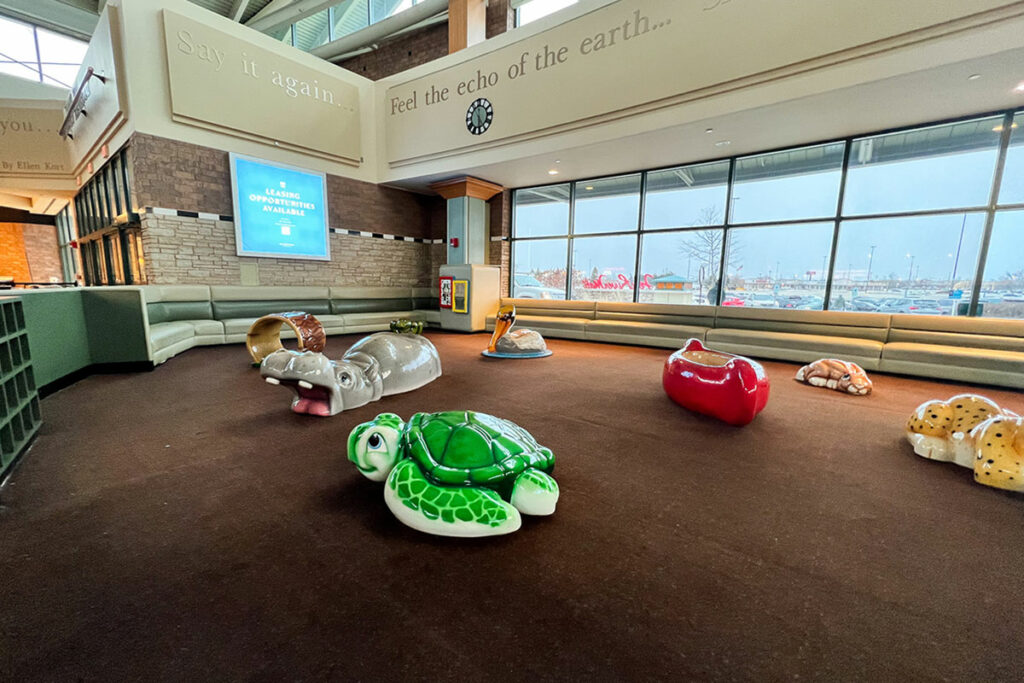 Fox River Mall
The Fox River Mall is a large shopping center in the Appleton area with over 180 stores and restaurants. The mall features a variety of popular retailers, such as Macy's, H&M, and Forever 21, as well as specialty shops and local businesses. Visitors can enjoy a range of dining options, from fast food to casual restaurants like The Appleton Beer Factory. The mall also features a children's play area, perfect for babies and toddlers. It's conveniently located off Highway 41, making it a popular shopping destination for locals and out-of-town visitors.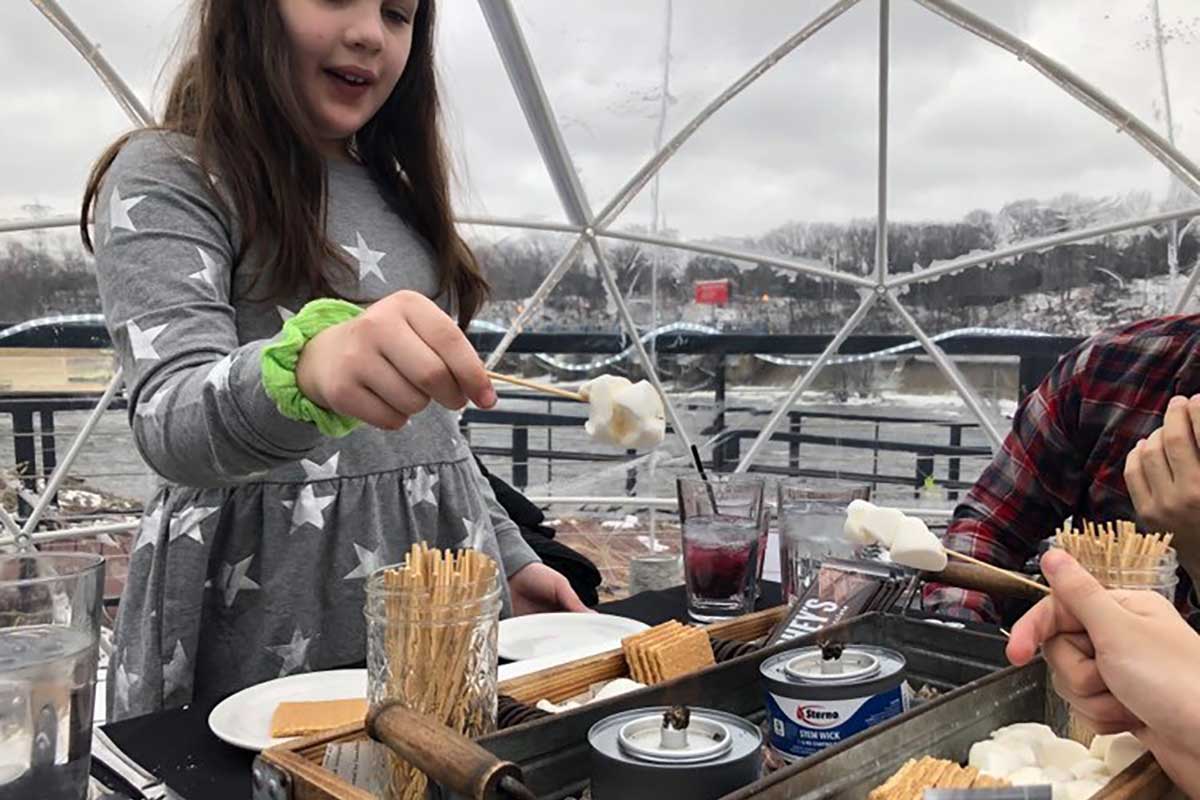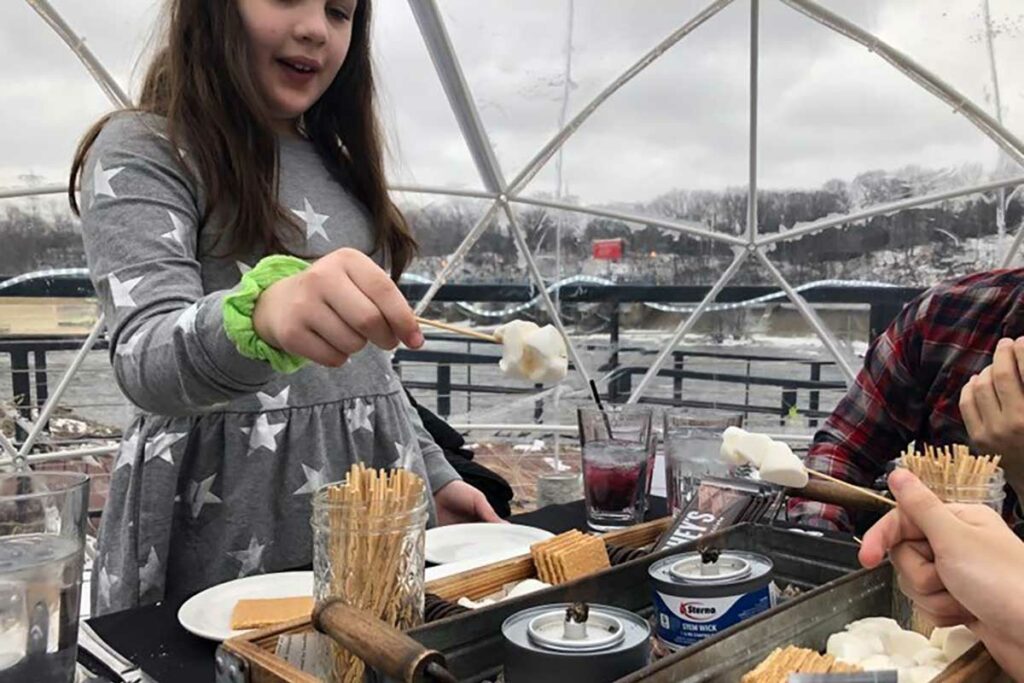 Restaurants in Appleton
Appleton has many great restaurants, from kids-eat-free and family-friendly to elegant date nights, breweries, igloos in the winter, and outdoor dining.
Some of our Favorites
Gameday Sports Bar – Outdoor bar/patio features dining, covered patio, cabanas, firepits, outdoor games, kids playground, and mini golf.
JD's Drive-In – Locally owned, burgers and ice cream
Date Night Restaurant: Stone Arch, Draft Gastropub, Houdini's Escape Gastropub, Hop Yard Ale Works
Pizza in Appleton: Glass Nickel Pizza Company, Stuc's Pizza, Pierri Pizza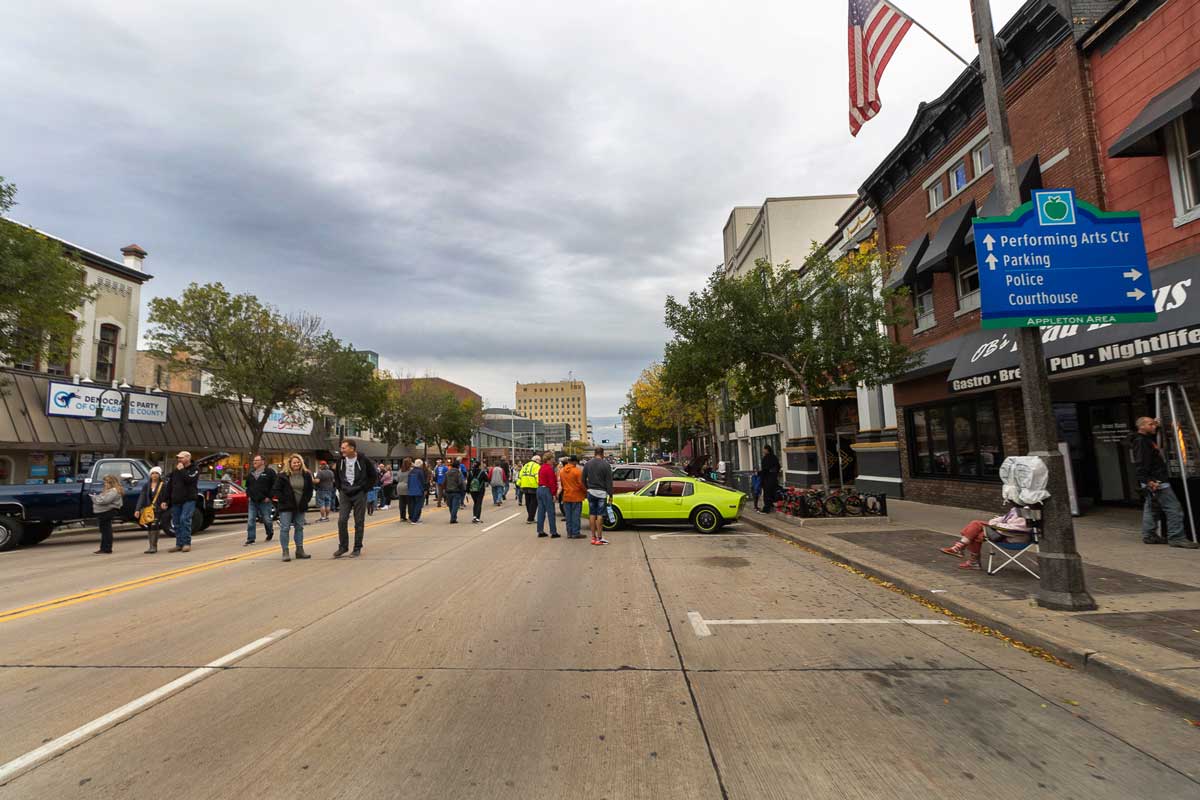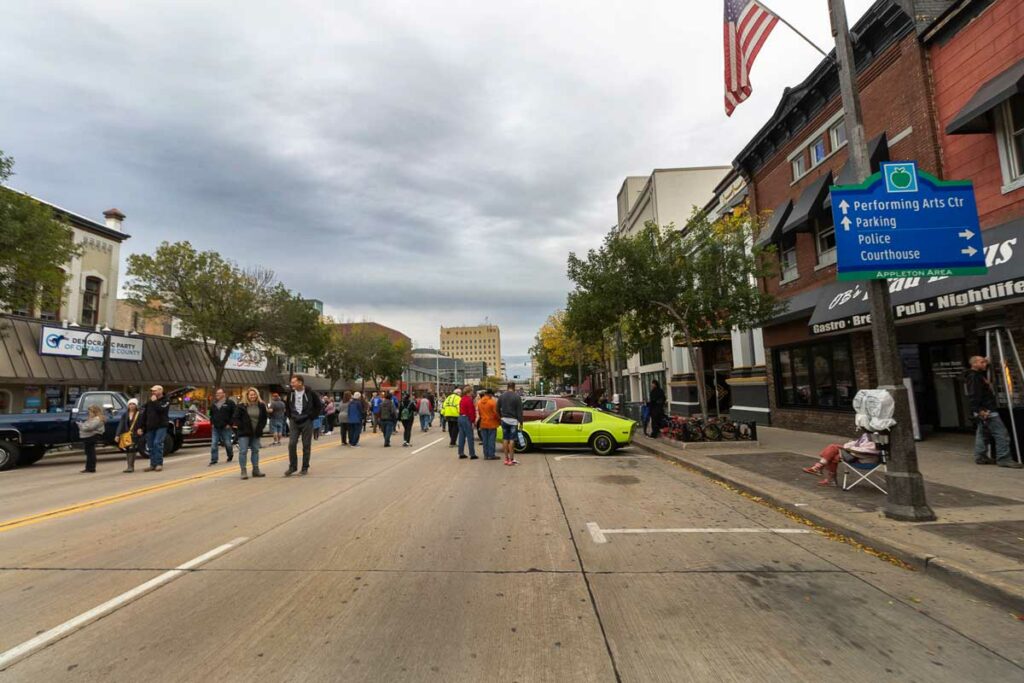 Things To Do This Weekend
Looking for things to do in Appleton, WI, this weekend? Check out our events calendar! It's the largest family-friendly calendar in Northeast Wisconsin and includes special events, free and cheap events for kids, families, and some adult-only date night options! Make sure also to check out our favorite summer events, festivals, and fairs near the Fox Cities!
Most Loved Appleton Events
Appleton Children's Week – July
Fox Cities Kidz Expo – April
Best Summer Events: Memorial Day Parade, Flag Day Parade, Fourth of July Fireworks at Memorial Park, Mile of Music
Best Fall Event: Octoberfest
Best Winter Event: Christmas Parade, Ice Sculpture
Favorite Things to Do by Month