Riverside Park, Neenah
Address: 500 E Wisconsin Ave, Neenah, Wisconsin
Surface Ground: rubber
Bathrooms: yes
Special / Unique Features: Waterfront park located on the Neenah channel, also know as the Rocket Park
Mobile Gaming: Pokestops & gym
Jodi's Review
This park is AMAZING! Not only is the playground equipment fantastic, but the park itself is beautiful. The park sits right on the Neenah Channel. I would happily go to this park without my children! This spot has turned into one of my favorite places in the Fox Valley area. The park is full of old world charm, from the classically beautiful houses, to the full size trees, to the gorgeous views of the channel. There are walking paths to happily stroll on. If you are up for a walk, you can even walk to the Neenah Lighthouse from the playground and look at Lake Winnebago.
The playground is incredible. Lots of people call it Rocket Park because it is designed to look like a NASA launch pad! There are three levels, so the two slides down from the top level are a ton of fun! This playground has something for every age group. It has a rock wall and another climby wall. There is a control tower at the top where you can pretend to fly the spaceship. There are also 2 vehicles to "drive", a spaceship and a lunar rover.
There is a little sand spot to the side for anyone who wants to get their hands dirty. There are also swings for different sizes and abilities. There are plenty of benches and tables scattered throughout the park, so you can sit in the shade or sun!
If you like Pokemon Go, there are gyms and Pokestops!
The bathrooms are very clean and there is a drinking fountain.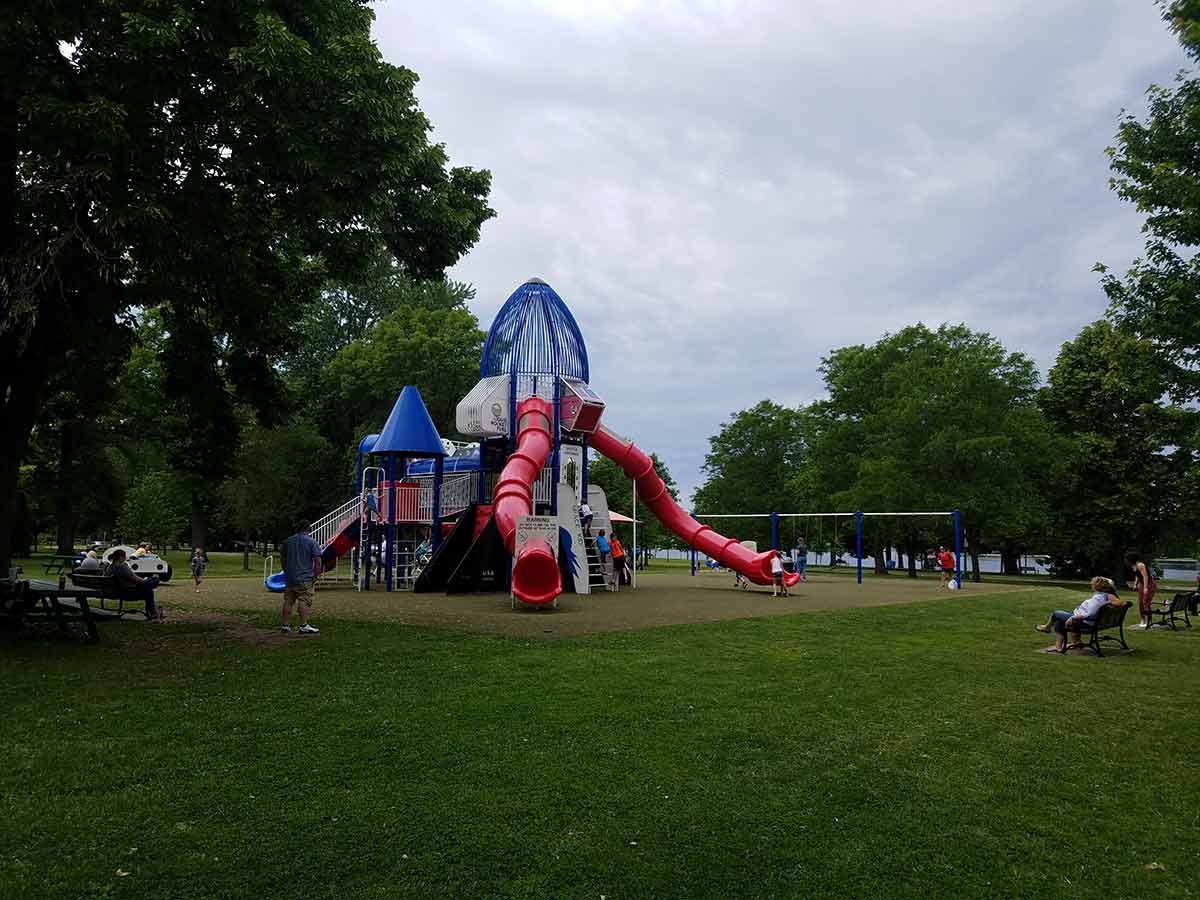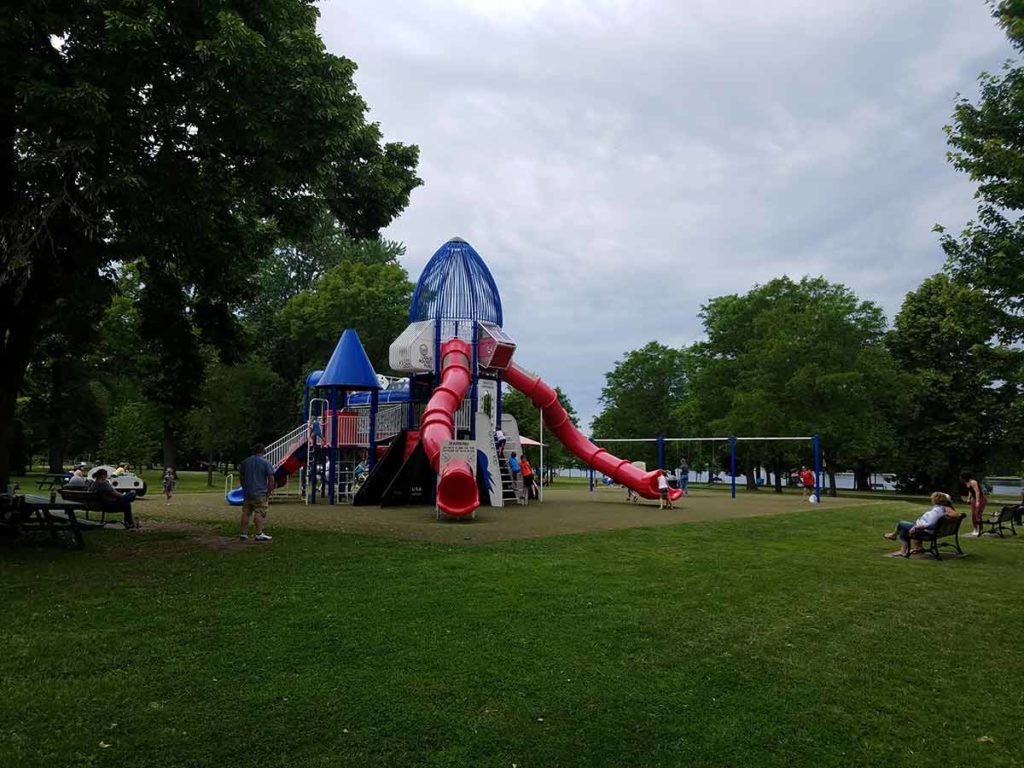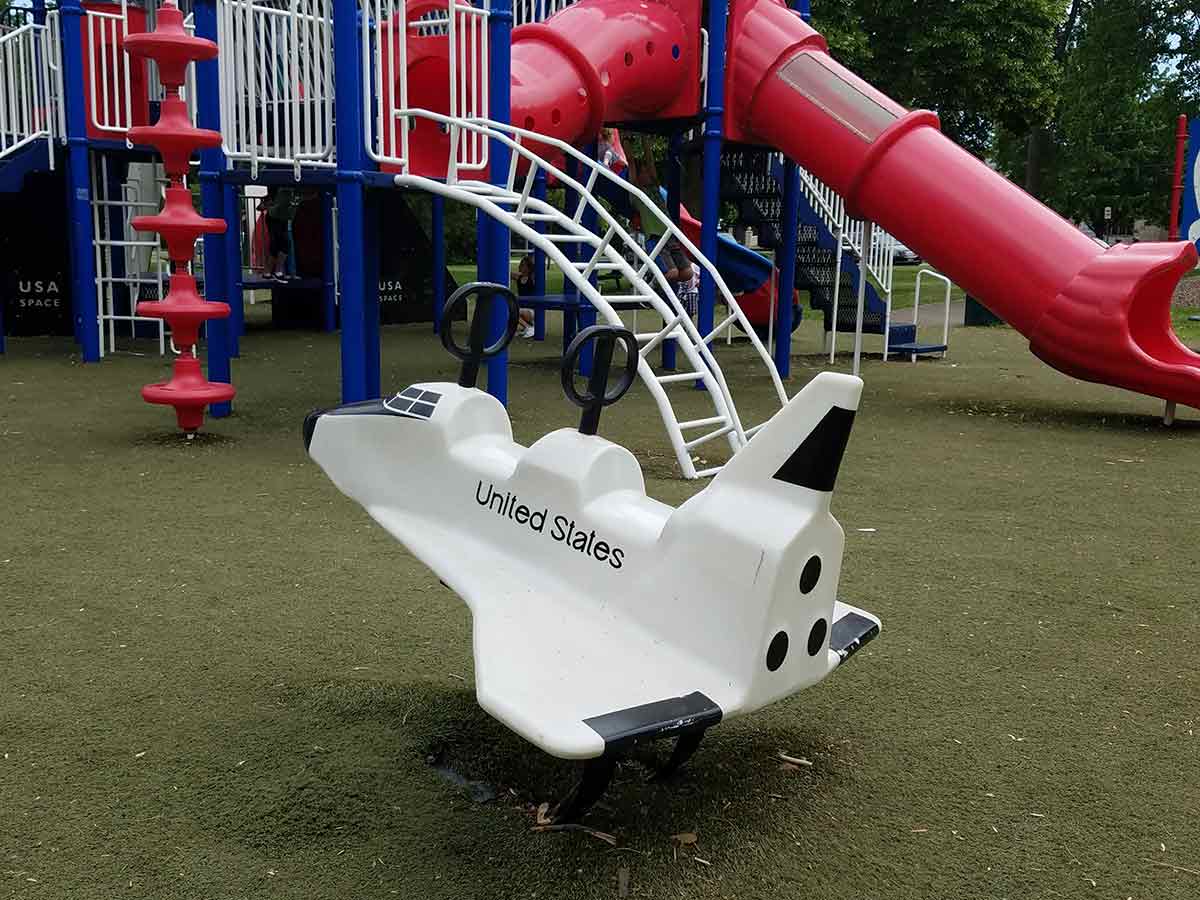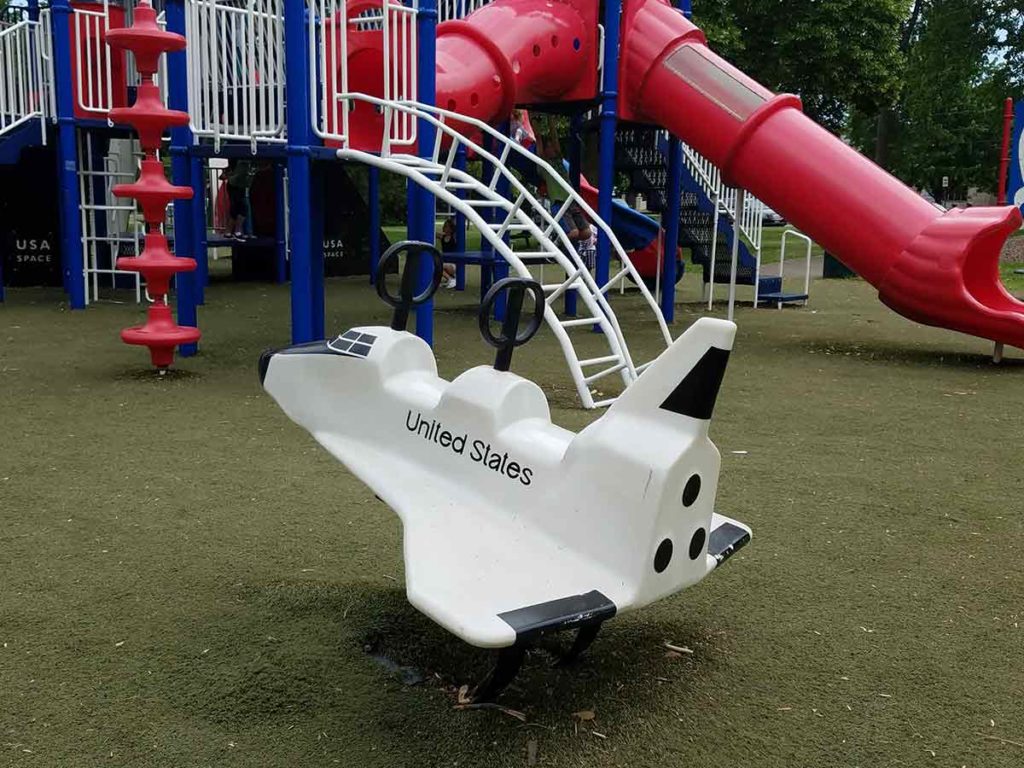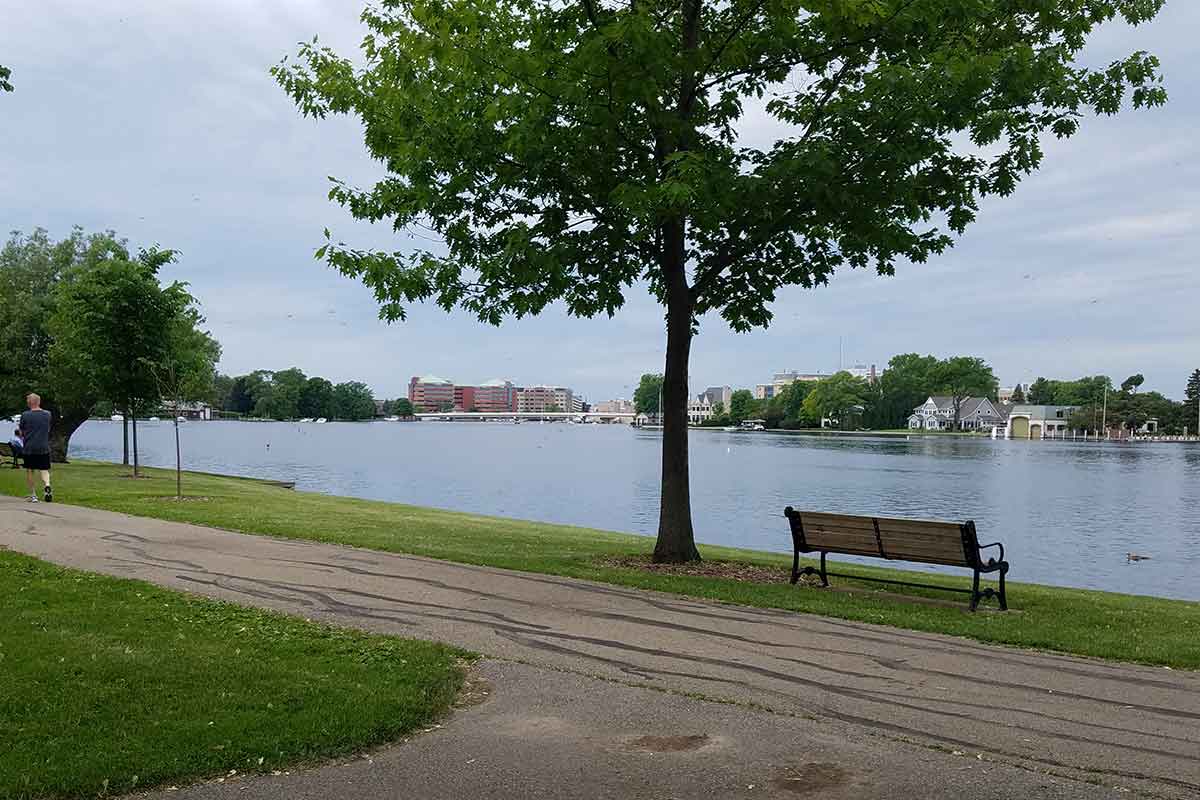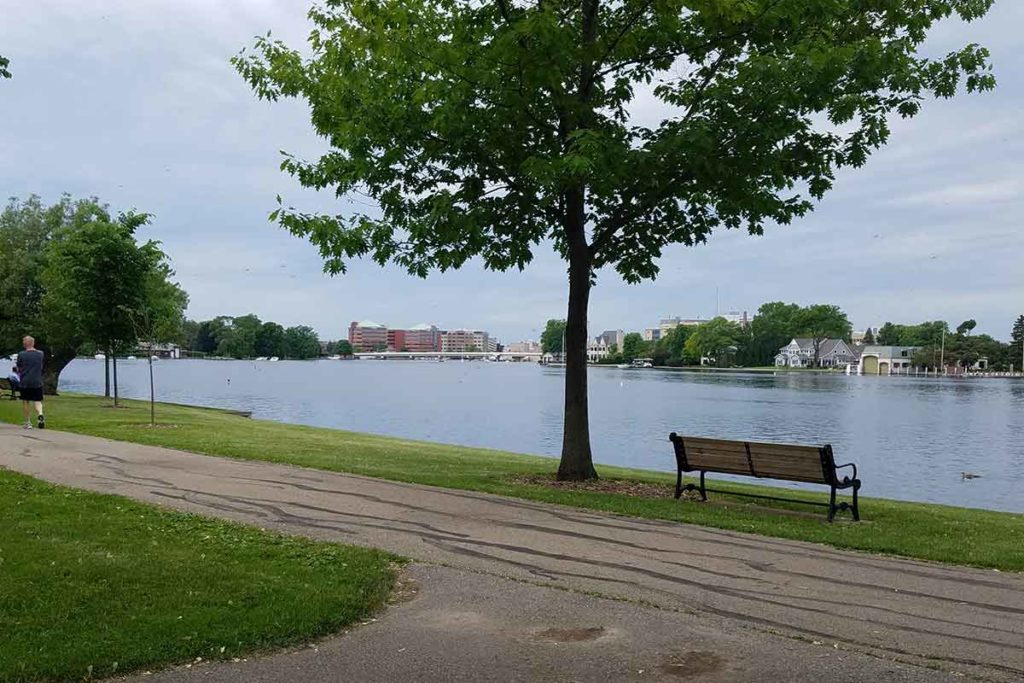 Do you have additional feedback or tips for this park? Fun spots nearby to try? Please share in the comments below!