If you're in downtown Neenah and looking for a great, rubber surface playground for kids of many ages, look no further than Riverside 'Rocket' Park! Plain and simple: this park is AMAZING! Not only is the playground equipment fantastic and well-suited for older children (moms of gutsy little climbers, you may get a workout here), but the park itself is beautiful, nestled right on the Neenah Channel. And, the neighborhood is dreamy, too, from the classically beautiful houses, to the full size trees, to the gorgeous views of the channel. If you are up for a walk, you can even walk to the Neenah Lighthouse from the playground and look at Lake Winnebago.
READ MORE: Neenah Splash Pad, Park, & Playground at Washington Park
Riverside Park, Neenah At-A-Glance:
Address: 500 E Wisconsin Ave, Neenah, Wisconsin
Surface Ground: rubber
Bathrooms: yes
Special / Unique Features: Waterfront park located on the Neenah channel, also know as the Rocket Park
Mobile Gaming: Pokestops & gym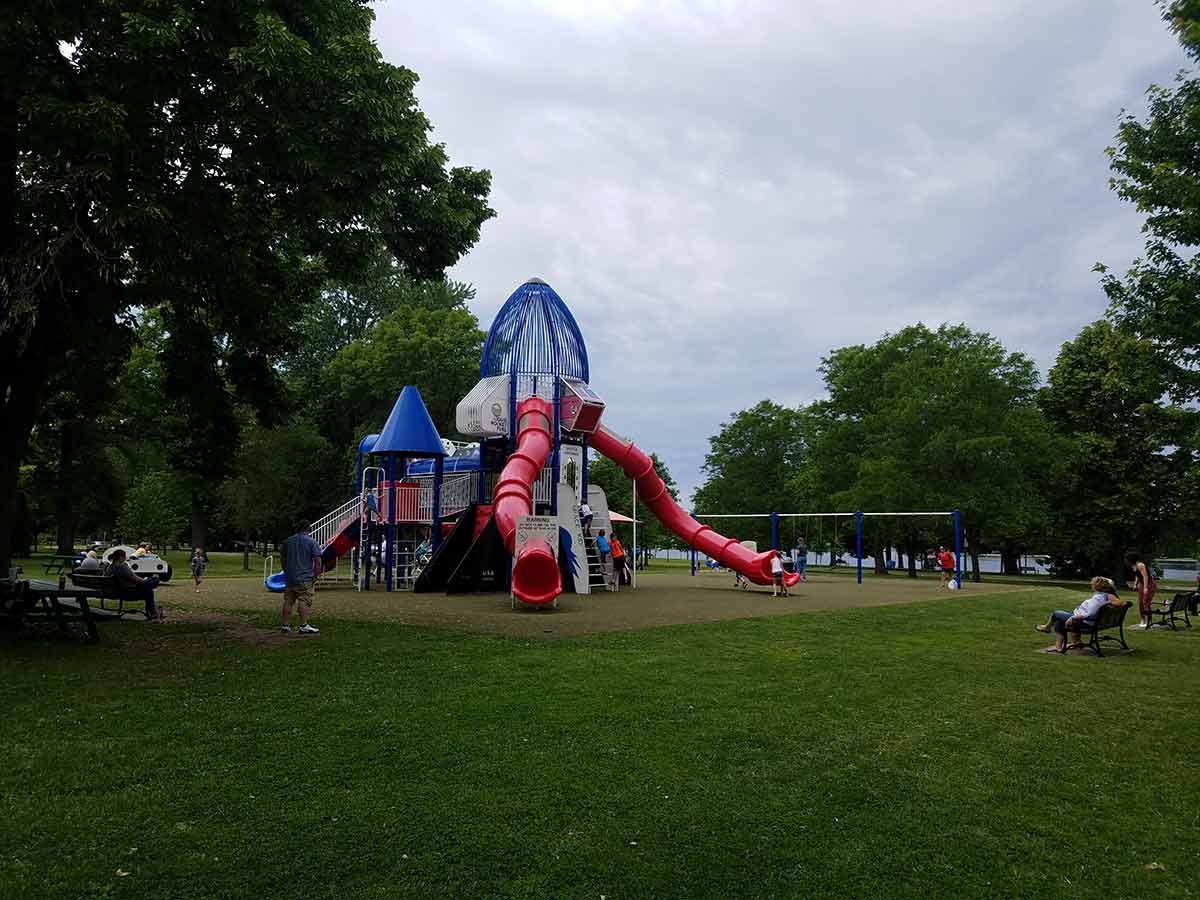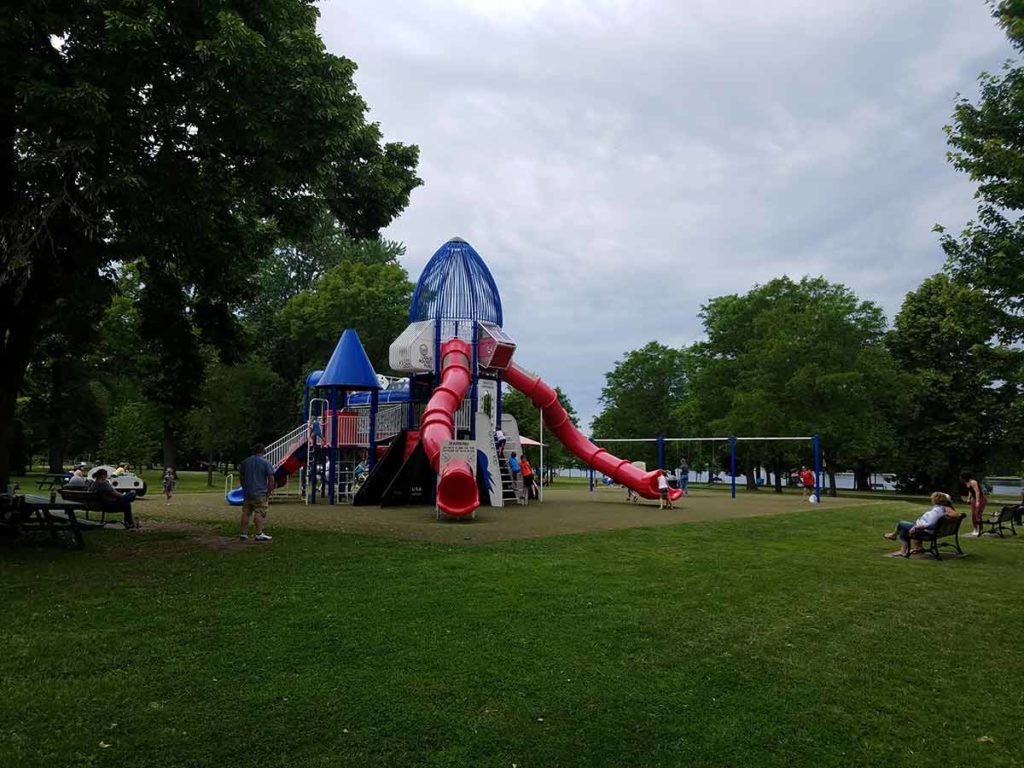 What We Love About the 'Rocket' Park:
The playground here is incredible. Lots of people call it Rocket Park because it is designed to look like a NASA launch pad! There are three levels, and the two slides down from the top level are a ton of fun! This playground has something for every age group. It has a rock wall and another climby wall. There is a control tower at the top where you can pretend to fly the spaceship. There are also 2 vehicles to "drive", a spaceship and a lunar rover. There is a little sand spot to the side for anyone who wants to get their hands dirty. There are also swings for different sizes and abilities.  There are plenty of benches and tables scattered throughout the park, so you can sit in the shade or sun! And, this is a perfect park to visit after a rainy stretch or in the spring because of the wonderful rubber surface (which also makes it relatively accessible, too).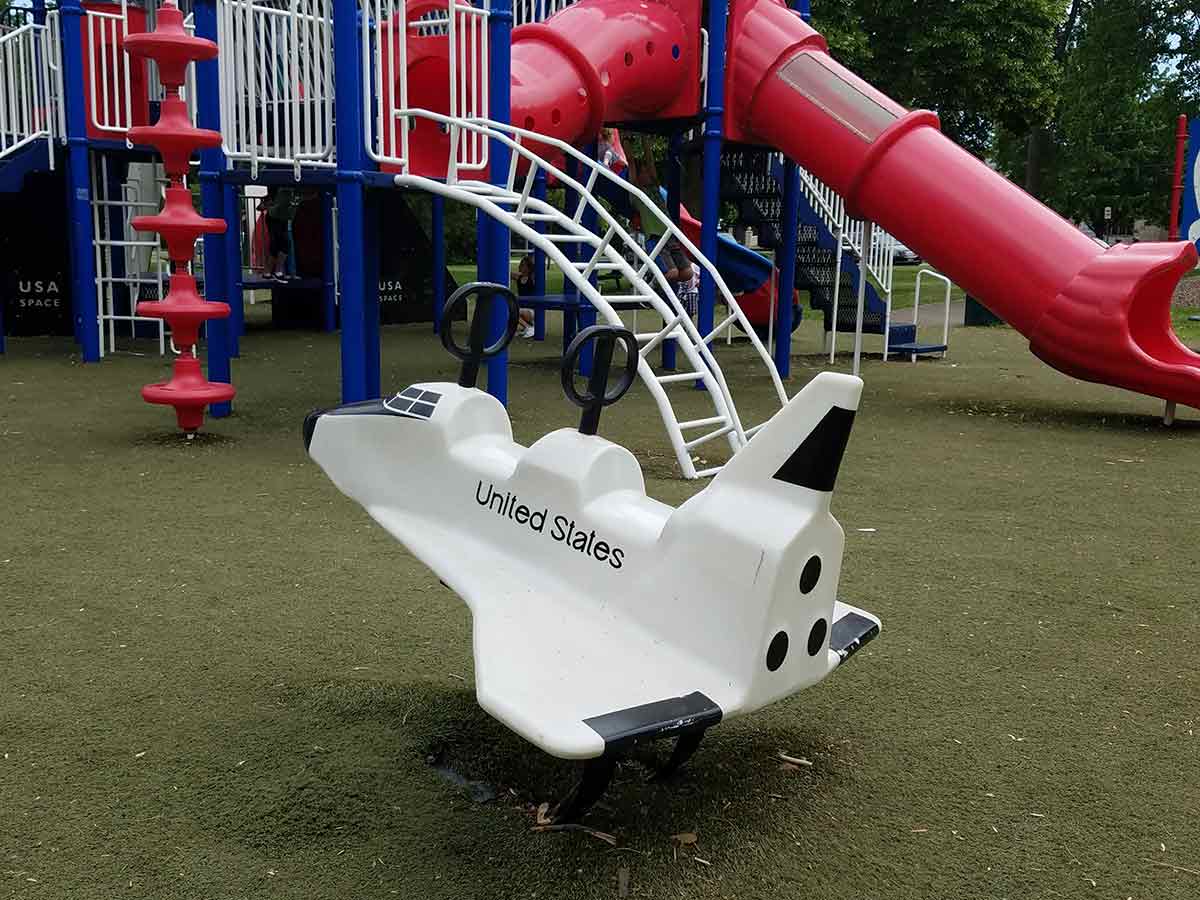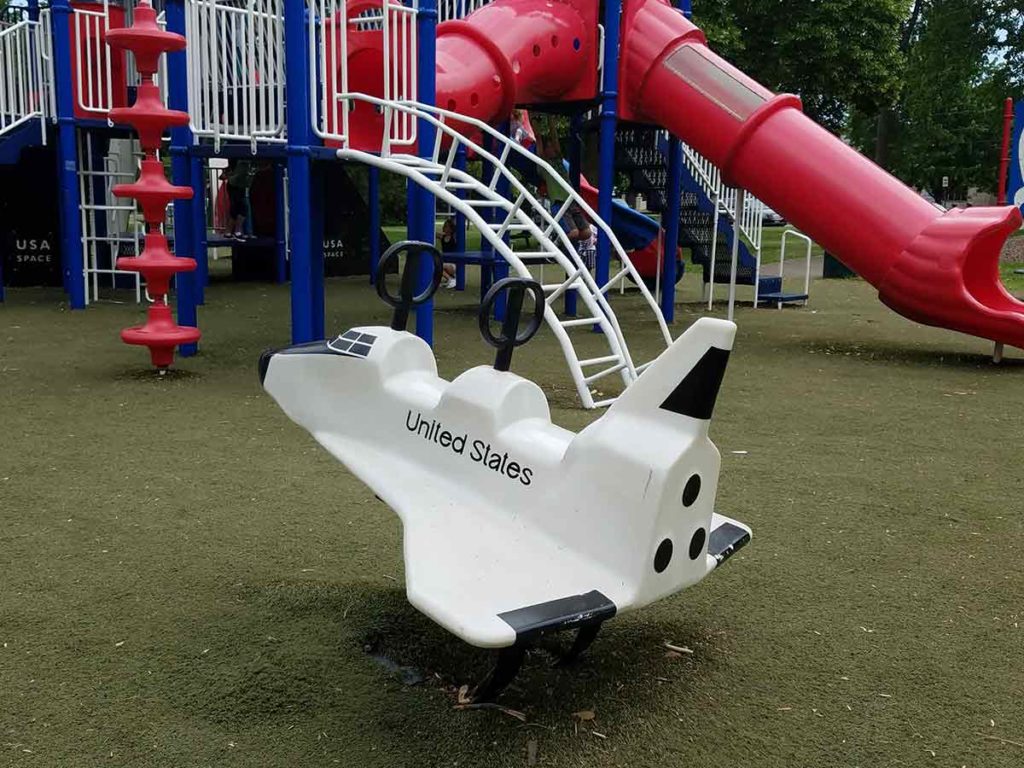 Nearby Fun
Bergstrom-Mahler Museum of Glass, 165 Nourth Park Avenue, Neenah, Wisconsin

Literally right across the street from Riverside Park! Come check out this FREE, family-friendly (all glass pieces are out of little hands' reach) glass museum of wonder. They even offer classes and a fun little gift shop.

Neenah Public Library, 240 East Wisconsin Avenue, Neenah, Wisconsin

A wonderful community library with a children's area, story times, to-go craft kits, and much, much more!

The Plaza at Gateway Park, 229 West Wisconsin Avenue, Neenah, Wisconsin

Swing by for a spin on the ice rink or to roast a marshmallow at the outside fire pit! Enjoy some time together on their outdoor patio in the summer, too.
READ MORE: A Family Day of Ice Skating at the Plaza at Gateway Park in Neenah
Nearby Coffee & Treats