Play and learn about nature with your toddlers or preschoolers at Kenna's Kabin inside Bubolz Nature Preserve in the Grand Chute / Appleton area!
If you've been waiting to get your little one out to play at an indoor-learning venue when the weather is cold or rainy, your wait is over! Kenna's Kabin, an environmental learning indoor play space, at Gordon Bubolz Preserve in Grand Chute is officially back open to the public! We've got all of the details you need to make your next family outing to Kenna's Kabin a great success.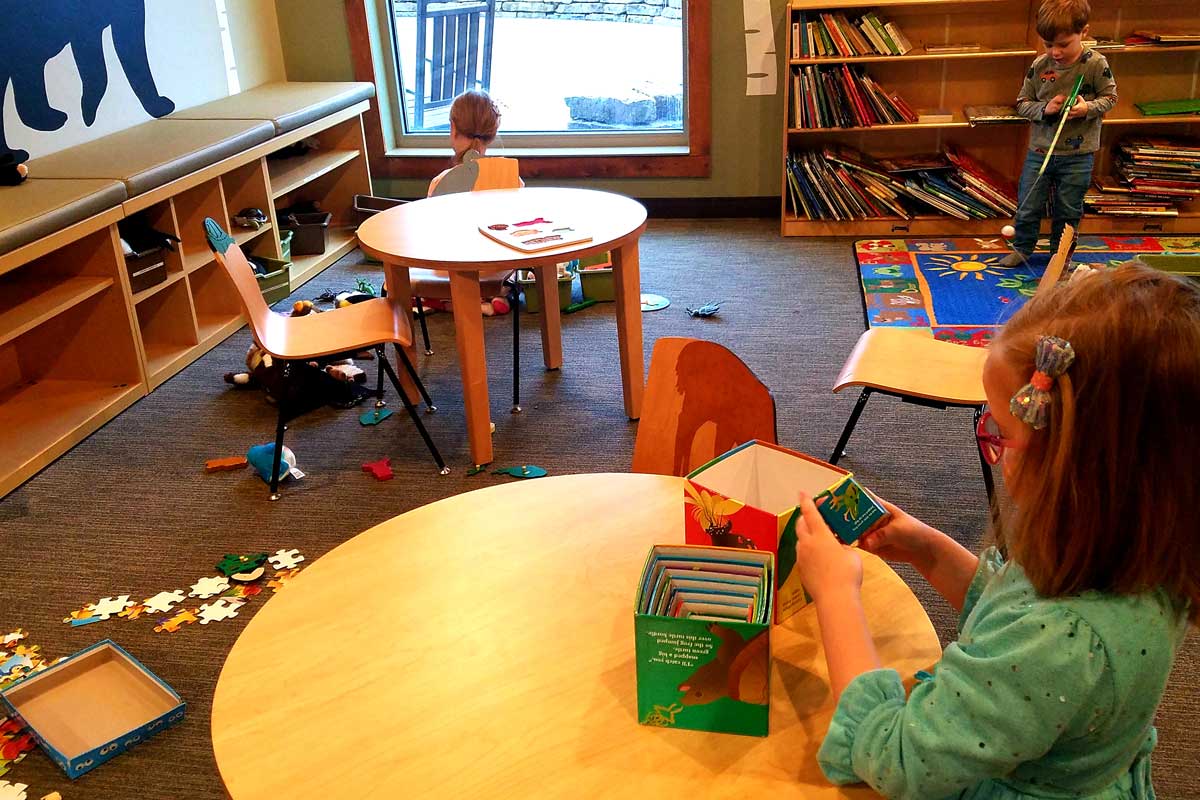 Plan Your Visit to Bubolz Nature Preserve
Address: 4815 N Lynndale Dr, Appleton
Kenna's Kabin & Environmental Center Hours:

Tuesday – Friday: 8 am – 4:30 pm
Saturday: 11 am – 4 pm
Sunday: noon – 4 pm
About the Nature Center & Play Area
The Gordon Bubolz Preserve offers a place for the community to encounter nature through recreation opportunities and environmental educational programming. Kenna's Kabin is a FREE indoor play area and environmental learning space designed for children under the supervision of their caregivers. It is located in the lower level of the Environmental Center building with a beautiful view overlooking the preserve! Bathrooms are located to the left of the stairway and down the hall. Tables and chairs are available upstairs when it's time for snacks.
Kenna's Kabin Includes:
A library and comfy bean bags, so you can curl up with a good nature book.
Learning toys: animal puppets, puzzles, wildlife-themed toys, Lincoln Logs, and much more!
A giant indoor treehouse with a climbing wall, play cabin, and slides.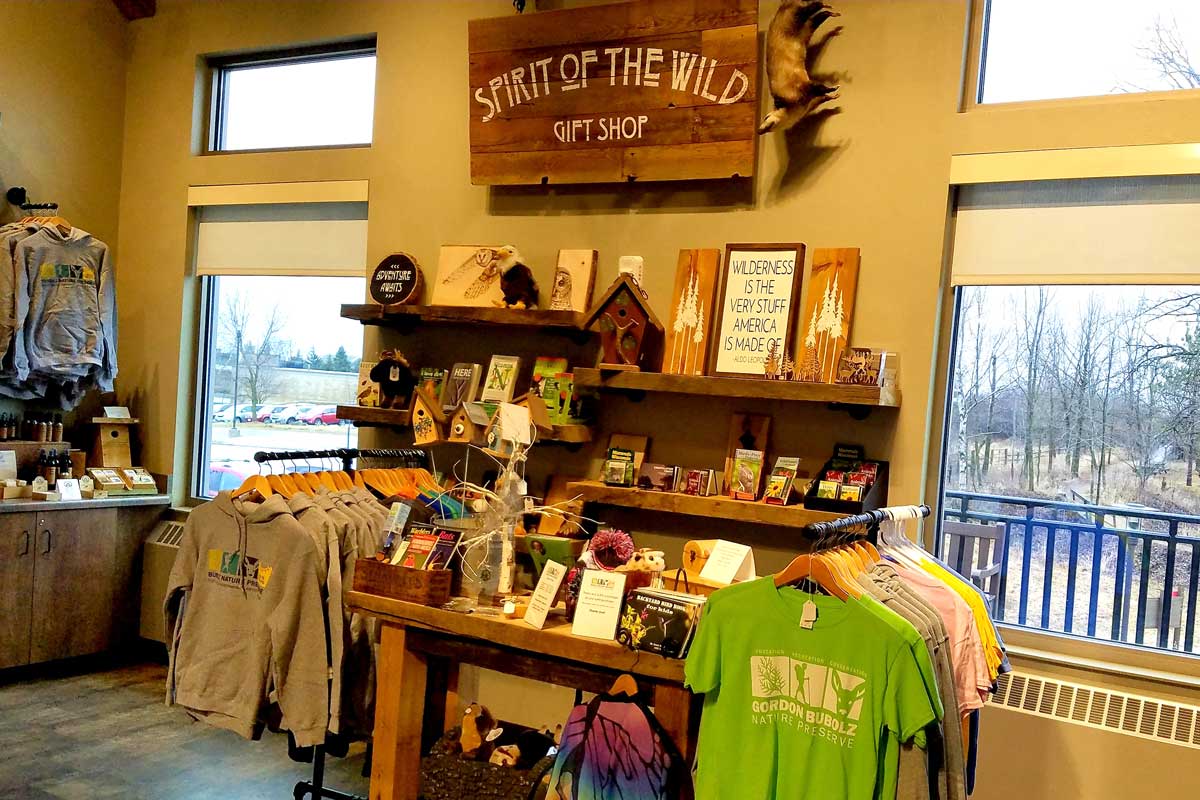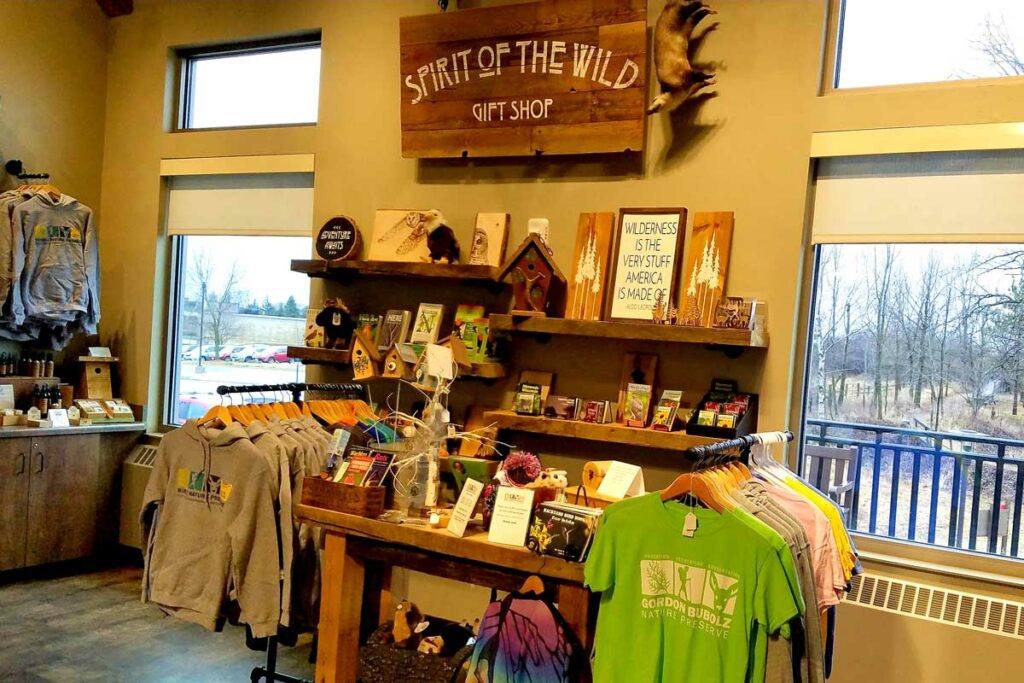 Spirit of the Wild Gift Shop: Check out the gift shop for some great nature-themed ideas for your next gift need!
Natural Playscape: While you're here, check out the natural playscape and playground located beyond the outdoor restrooms if time and weather permits! Your kids can enjoy climbing, sliding, and tunneling all in the snow.
Bubolz Events & Classes: If you and your little one are smitten with nature, make sure to take a look at other upcoming educational programs and events at Bubolz Nature Preserve. You can find so much to do here in all the seasons, including winter!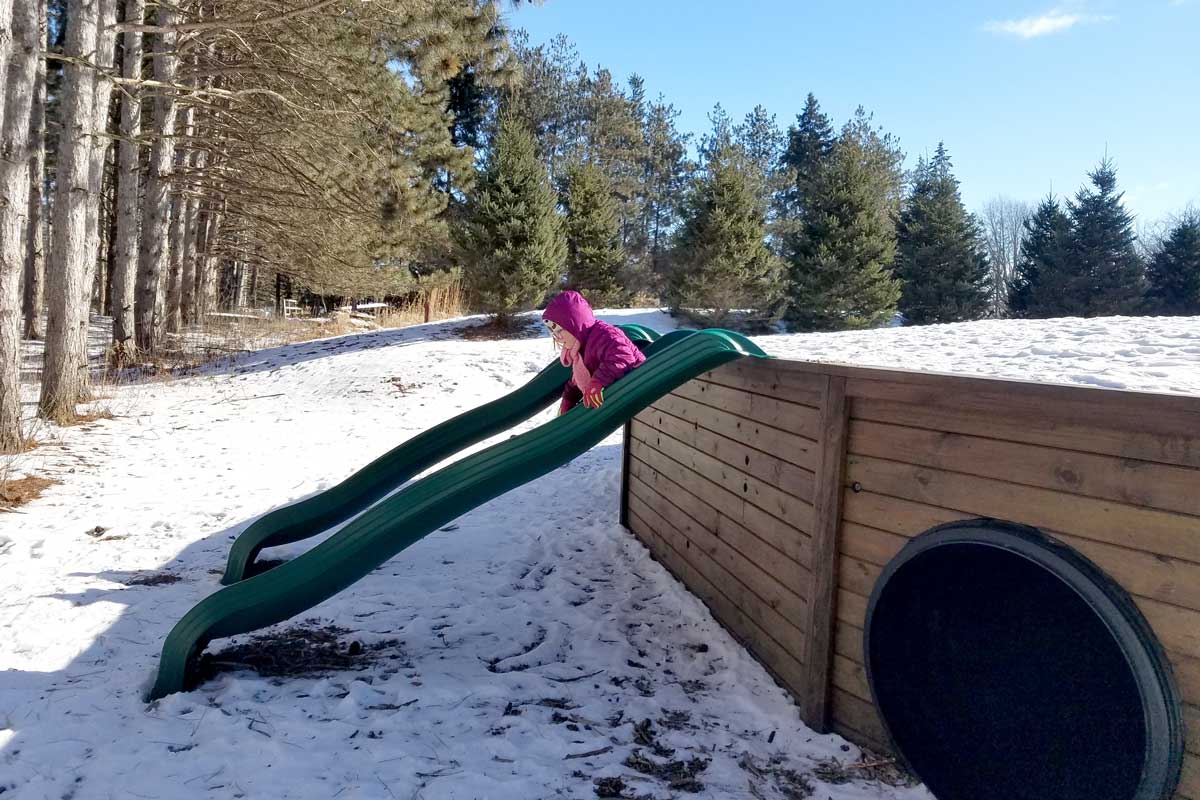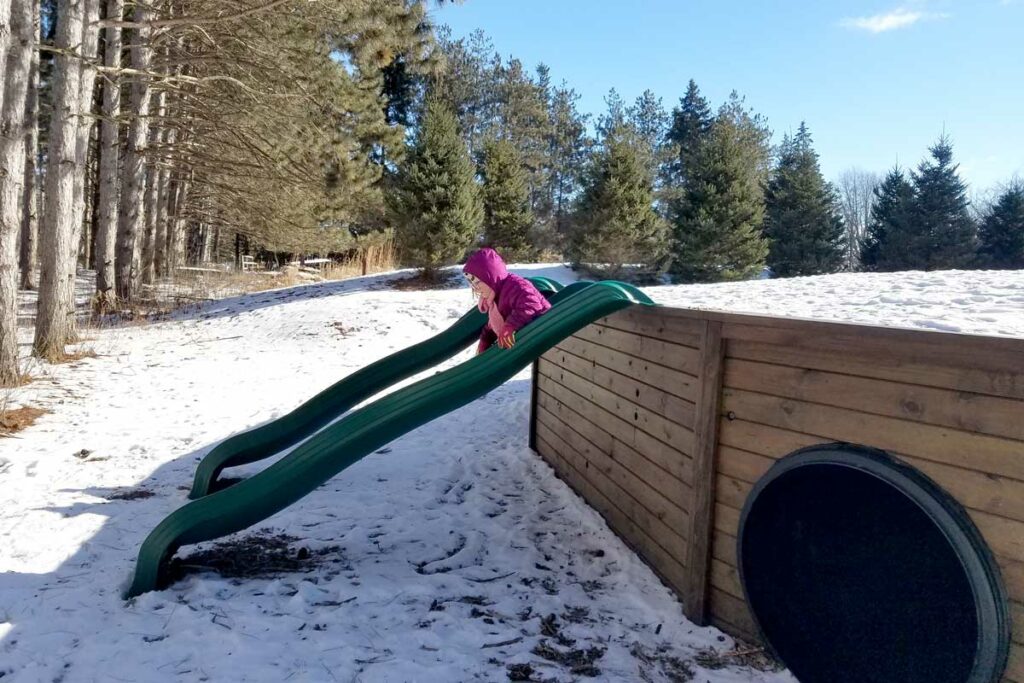 Nearby Bakery Treats
The greater Fox Valley has SO many amazing environmental learning and nature centers just like this one! Come along with us as we explore Heckrodt Wetland Reserve in Menasha, 1000 Islands Environmental Center in Kaukauna, Mosquito Hill Nature Center in New London, or Navarino Nature Center for more learning opportunities!