The Fox River Valley certainly boasts a rich history of papermaking. At the Atlas Science Center, formerly Paper Discovery Center, housed within the old Atlas Paper Mill Building nestled along the Fox River in downtown Appleton, you and your children will learn about papermaking's science, the paper industry's history, and have countless opportunities for interactive learning using all of your senses!
Plus, the Atlas Science Center has now transitioned into a STEAM-focused science center, while continuing its unique and hands-on paper-making learning! Your kids are sure to walk away from a visit here just a little bit smarter, all while having fun doing it. And, they may even be inspired to pursue an entrepreneurial dream of their own! Keep reading to learn all of the highlights of and essential details for planning your family's next visit to the Atlas Science Center.
READ MORE: 16 Children's Museums in Wisconsin to Visit with your Family!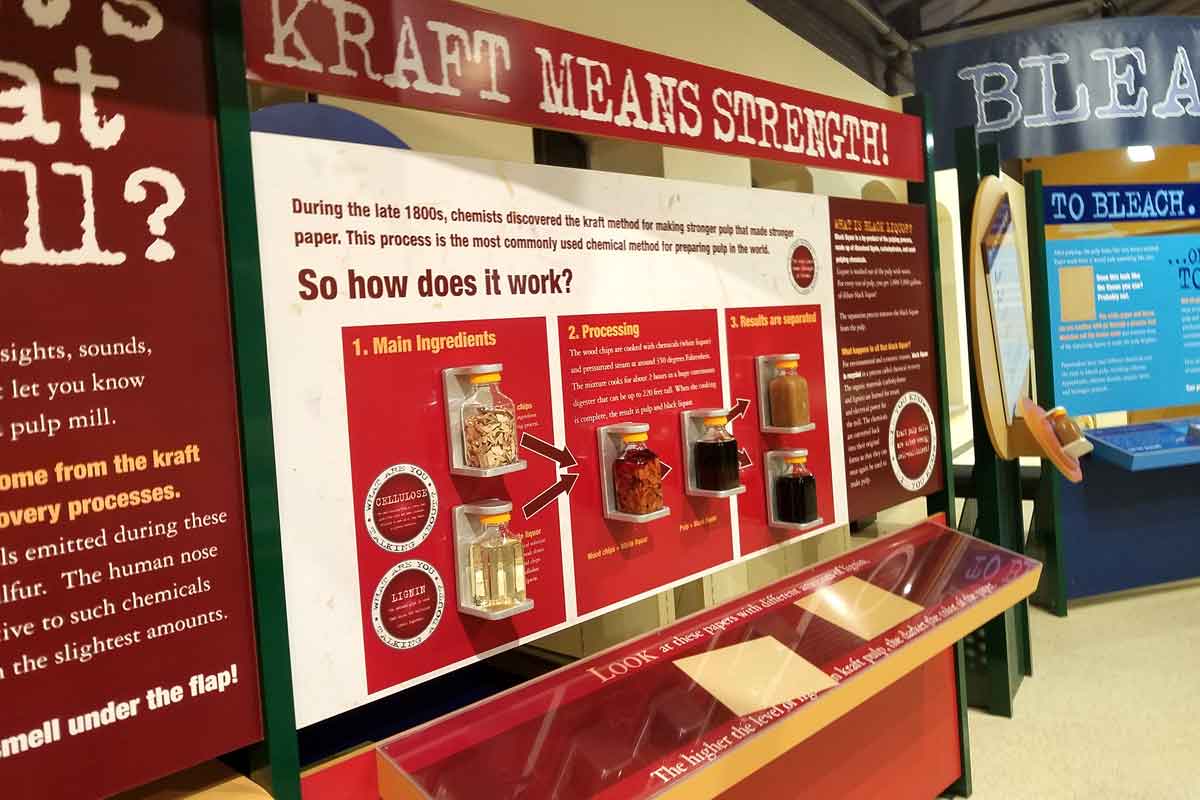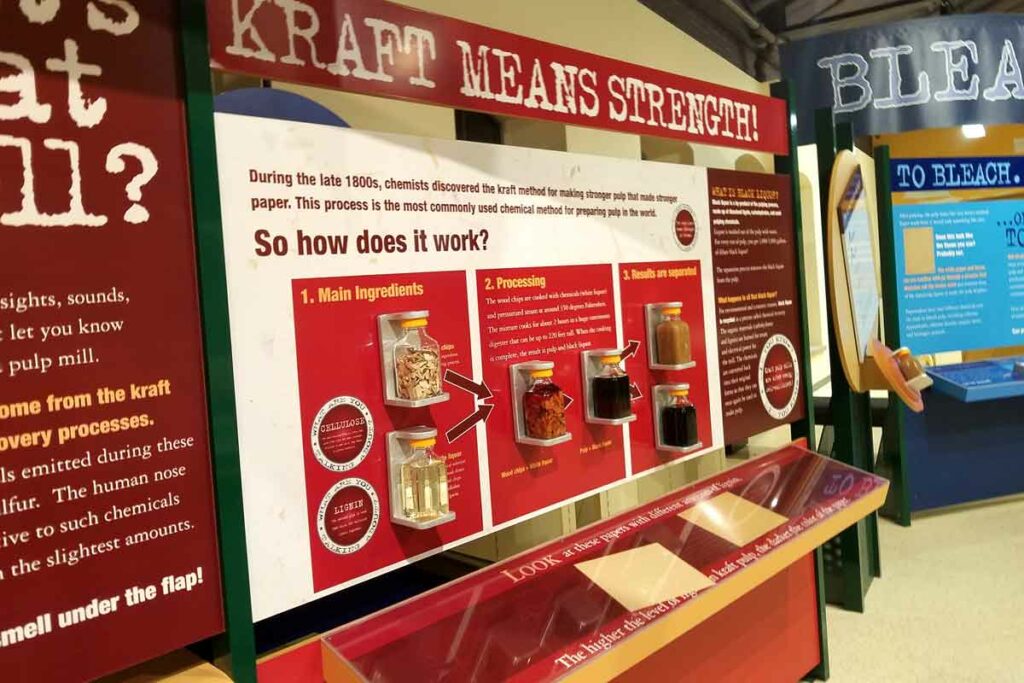 History of the Atlas Science Center
The Atlas Science Center first opened its doors in 2005 as the Paper Discovery Center, a STEM-based science museum with learning for all generations. The Center continues to expand its focus to include a wider breadth of STEAM-based events and programs since its initial inception. The building in which the center is housed has a much longer history. The Atlas Paper Mill Company first opened in 1878 and continued in active paper-making operation until it was donated by Kimberly-Clark to the Paper Industry International Hall of Fame in 1999.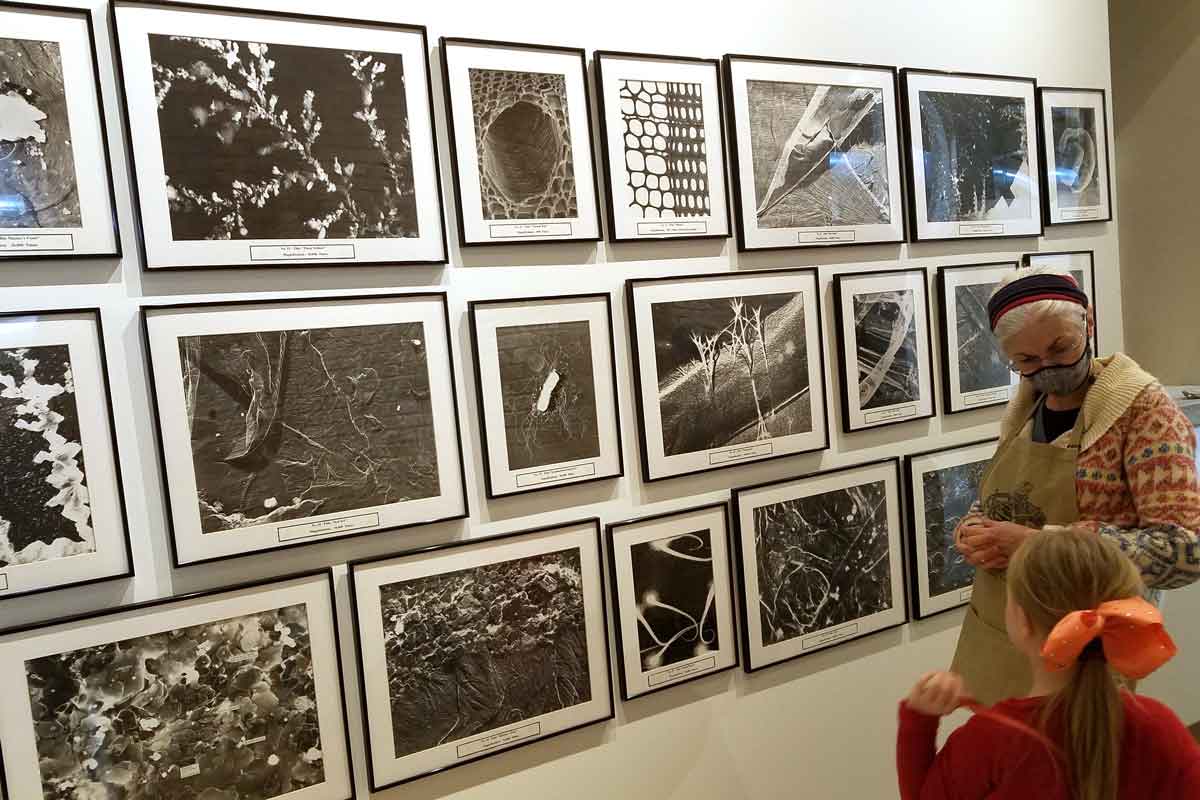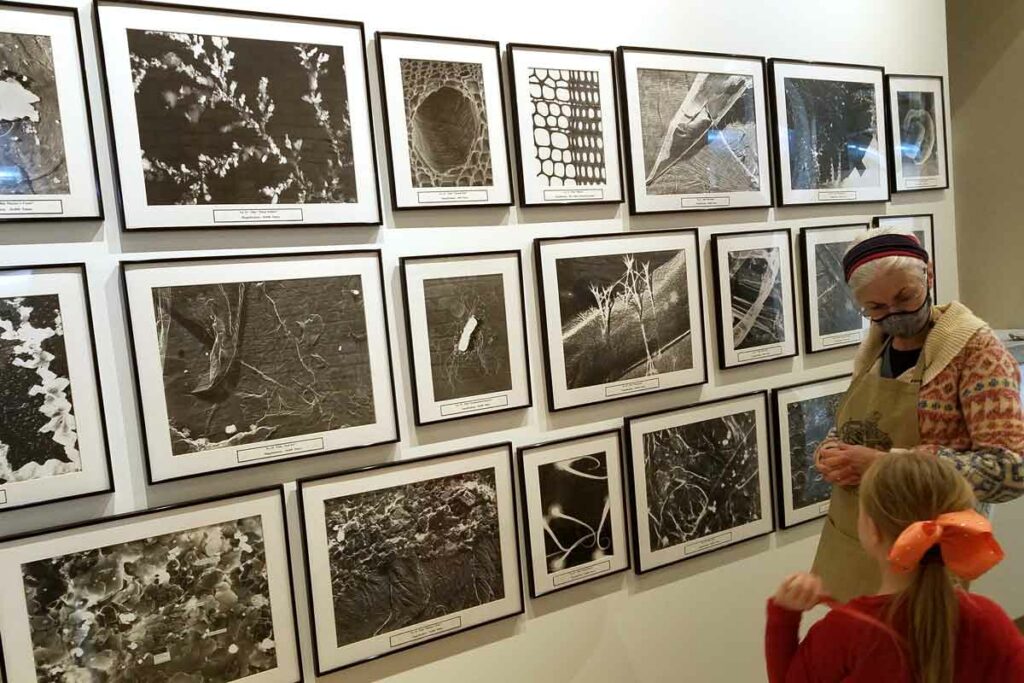 Visiting with Young Children
This may be a challenging place to visit with busy young toddlers who want to be on their feet and explore. Babies in strollers or babywearing will work perfectly! While the bulk of the learning and activities are especially geared toward school-aged children (elementary into middle school!), your 3 or 4-year-old will be able to participate in quite a bit of what the museum has to offer, especially the hands-on learning stations.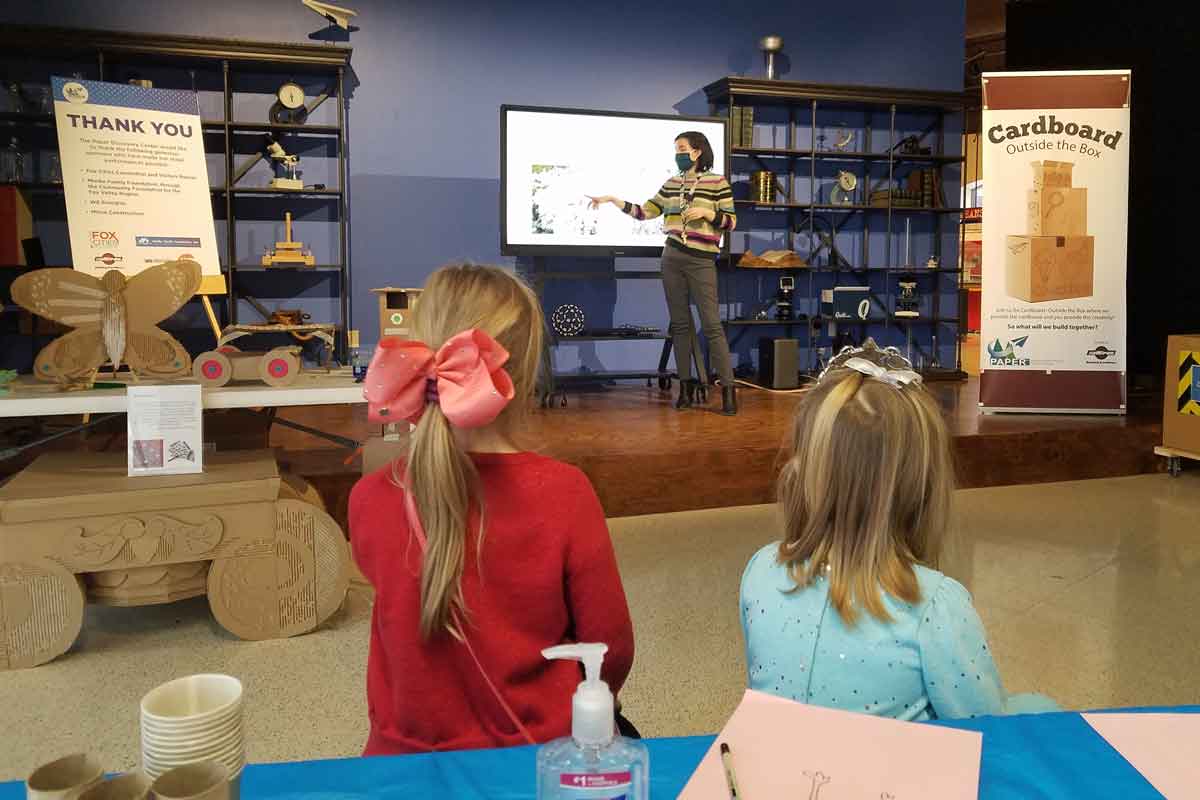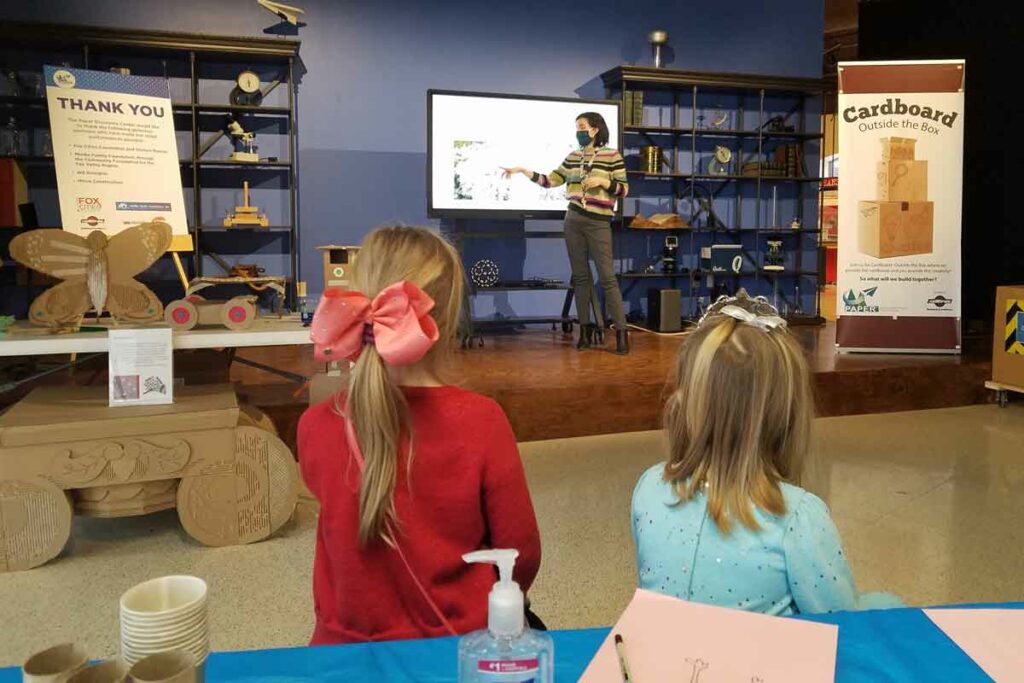 Paper Labs
This is arguably the highlight of your visit! Come downstairs and make your very own sheet of paper. You pick the colors, mix, press, dry, etc until you are able to leave with a beautiful creation of your very own!
Stage Presentations & Workshops
Rotating, interactive STEAM-focused presentations are held upstairs toward the back of the building. You can also try your hand at building (cardboard). The Atlas Science Center also offers periodic hands-on workshops where your child will make & take a science-related object. Check out their website to sign up for upcoming workshops.
The Atlas Science Center: Plan Your Visit
Location: 425 West Water Street, Appleton, Wisconsin
Phone: 920-380-7491
Hours: Thursday through Saturday 11 am – 4 pm

Note: last admission 3 pm
Paper Labs: 12:30 & 2:30 pm
Stage Presentations: 11:45 am & 1:45 pm

Admission:

FREE ages 2 and under.
$10/person ages 3 to 61.
$7/person Seniors, Active Military, & Veterans

Admission includes exploring the permanent and rotating exhibits, participating in the STEAM Stage Presentations, and Paper Labs & activities. There are also several tables of hands-on learning upstairs that kids can participate in!

Parking: You can park in the lot right in front of the building for free!
Gfit Shop: Your child can continue their learning from home with one of the paper and science-related gifts and kits for sale at the front of the building.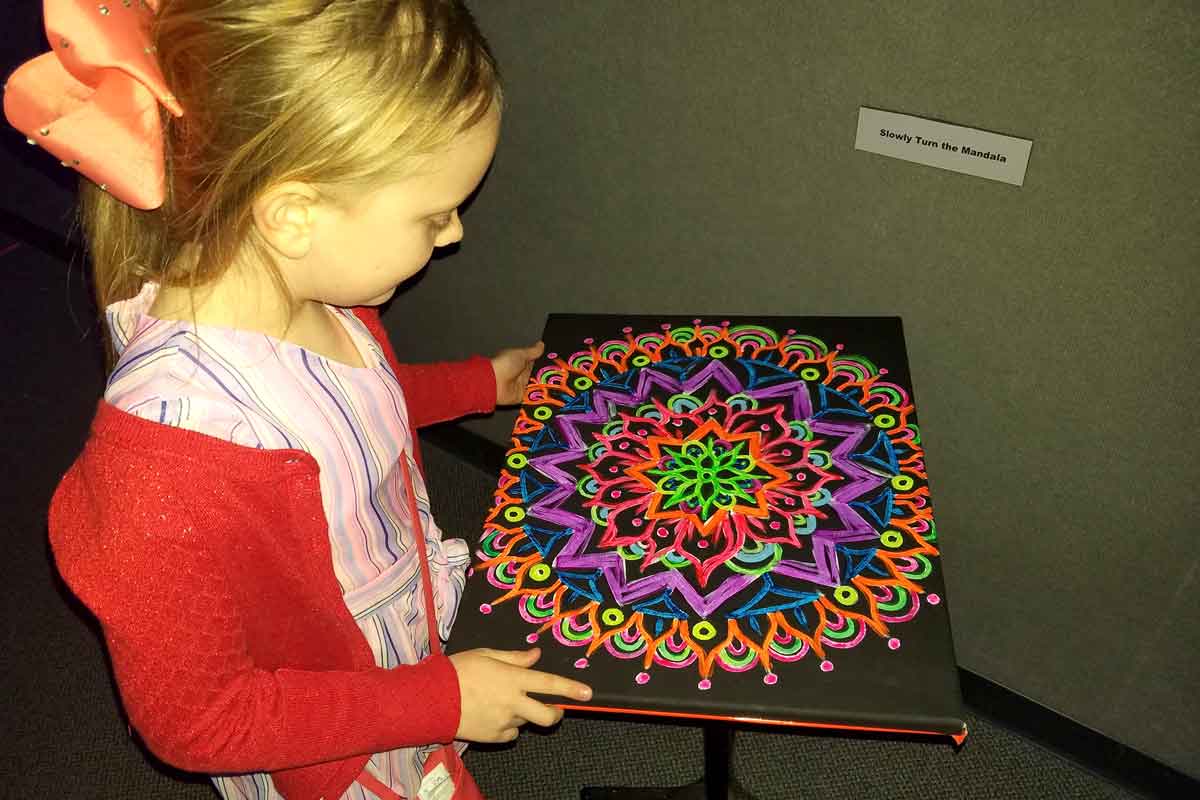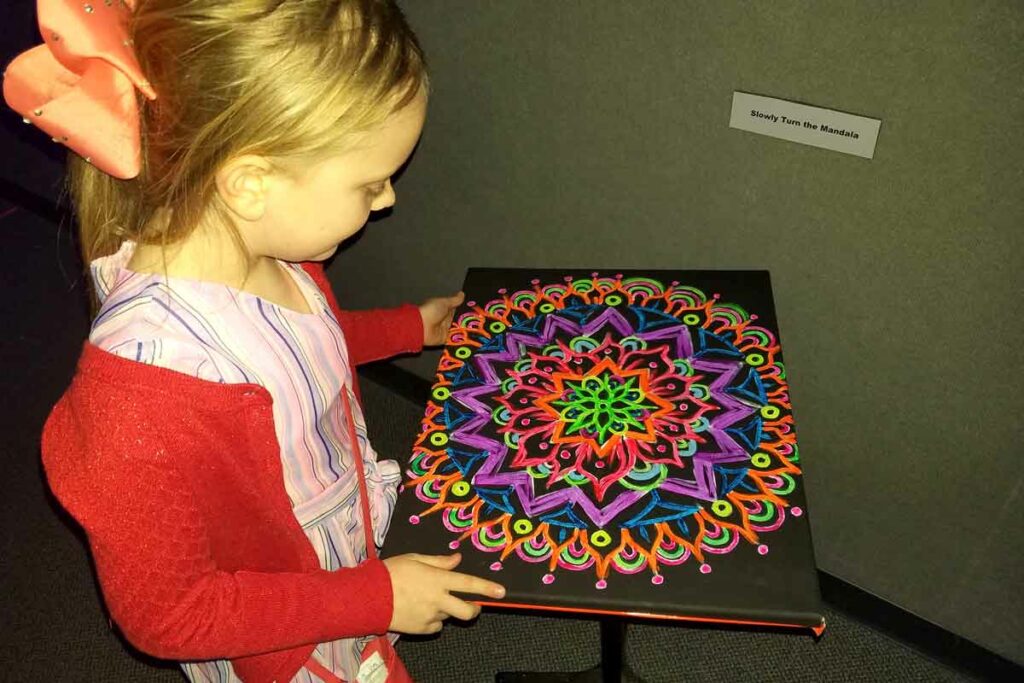 Nearby Fun
READ MORE: 18 Fox Valley Family Friendly Nature Trails for Biking, Walking, & Hiking
Nearby Coffee & Treats
River Tyme Bistro, 425 West Water Street, Appleton, Wisconsin

Housed within the same building as the Atlas Science Center, this cafe offers river views as you enjoy a hot cup of Colectivo coffee, homemade bakery, or even a glass of wine for the parents!

Doughlicious, 322 West College Avenue, Appleton, Wisconsin

Enjoy a scoop of edible cookie dough in your favorite flavor!

Copper Rock Coffee Co, 210 West College Avenue, Appleton, Wisconsin

A great stop for a coffee, and a delicious selection of gelato flavors!

Fika Tea Bar, 207 West College Avenue, Appleton, Wisconsin

Try a refreshingly fun bubble tea!

Crazy Sweet, 514 West College Avenue, Appleton, Wisconsin

It's always the right season for a hot cocoa bomb, ice cream, or any homemade chocolate candy.