We have so many great cities in Northeast Wisconsin, but Neenah is one of our favorites! There is no shortage of fun things to do in Neenah (WI) with kids! Whether you're looking for outdoor adventures, parks, art, culture or delicious dining family-friendly or date night dining options— Neenah has it all.
Explore the vibrant downtown area, relax and play in the beautiful parks, visit fascinating museums, and discover the top things to do and the best-kept secrets of this family-friendly destination. Rest assured, these authentic tips in this guide are from locals, born and raised!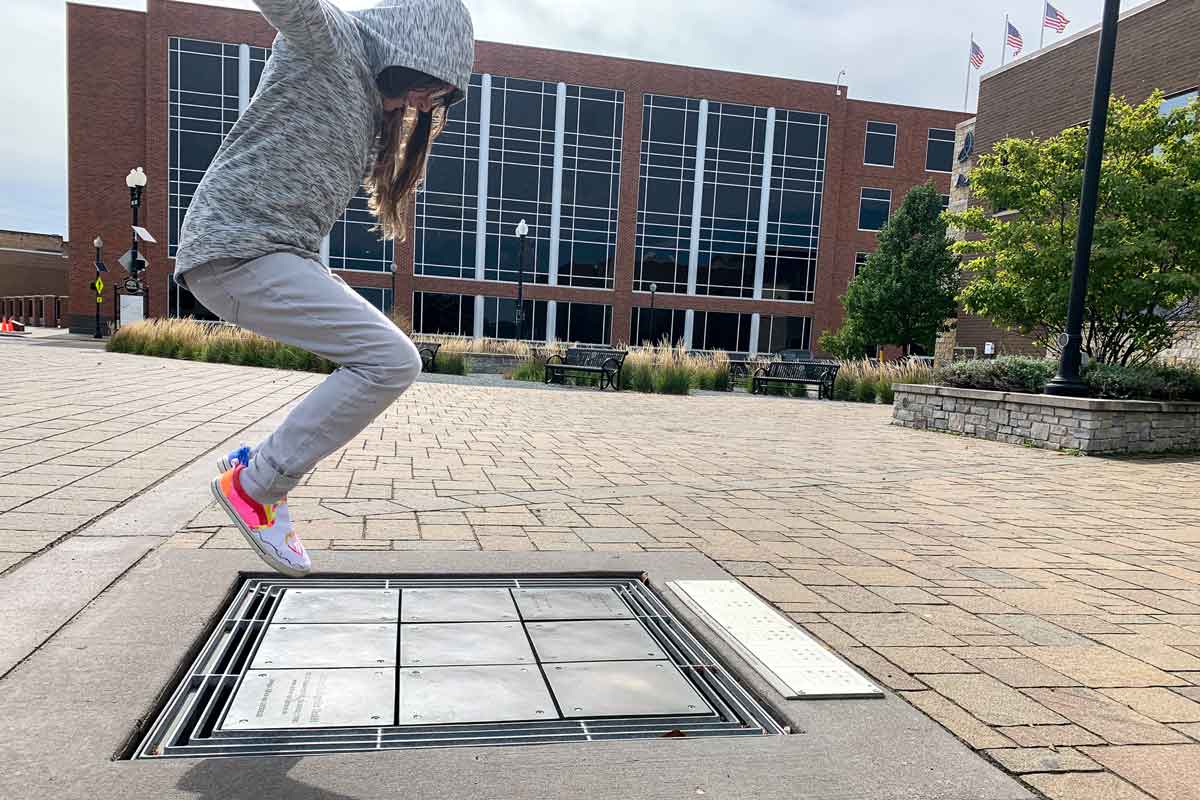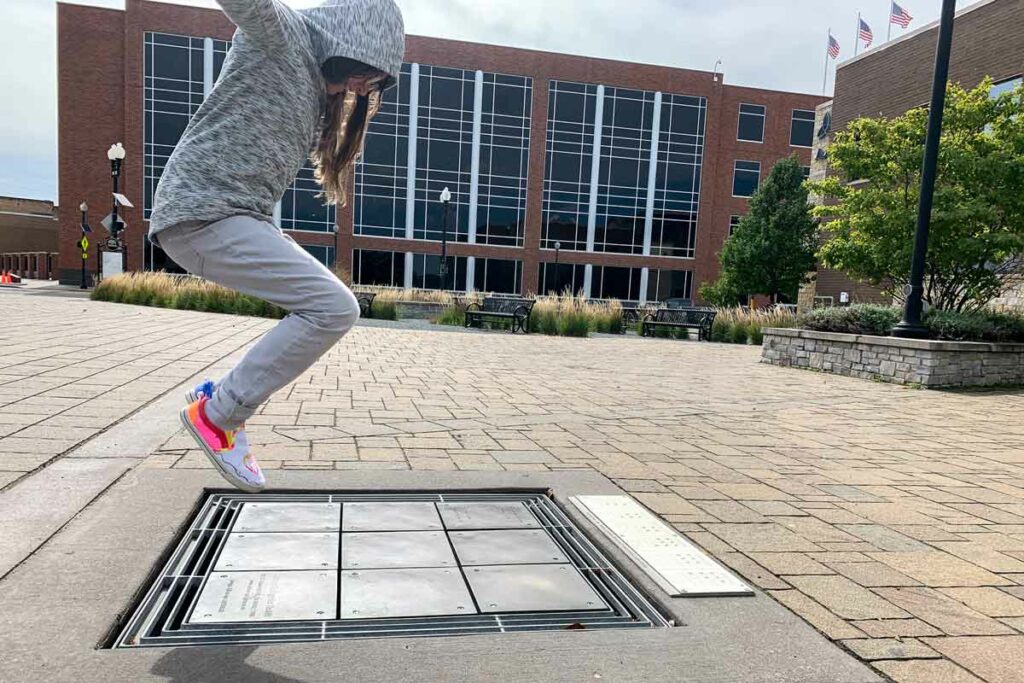 About our City: Neenah, Wisconsin
Neenah, Wisconsin, is a charming city offering a welcoming atmosphere for families. Expansive views of Lake Winnebago and Little Lake Butte des Mortes border the north and east of Neenah. It is part of a closely interconnected and vibrant community along the Fox River that includes Menasha, Fox Crossing, Oshkosh, and Appleton. The city is known for its picturesque landscapes, cozy small-town vibes, and a variety of things to do for families with kids of all ages.
Population: 27,525 (as of 2021 census)
County: Winnebago
Surrounding Towns: Menasha, Fox Crossing, Oshkosh, Appleton
Zip Codes: 54956, 54957
Downtown Neenah
The heart of Neenah beats in its downtown area, which is brimming with character and charm. Stroll along the streets lined with historic buildings, trendy shops, and delightful eateries. Take a break in one of the cozy cafes or explore the unique boutiques offering local products and crafts. Downtown Neenah is the perfect place to soak up the city's atmosphere and discover hidden gems around every corner.
Some of Our Favorite Spots in Downtown Neenah:
Coffee Shops – Lawlss and Globe Coffee at The Plaza
Treats – Ice cream at Frozen Tree/ Broken Tree Pizza. Famous, secret recipe popcorn and soft serve treats at Dairy Queen
Shattuck Park – A harbor park near the public library and center of downtown with water features, plenty of space for stretching legs or relaxing and site of the Out to Lunch Concert series in the summer.
Neenah Farm Market – Outside in Shattuck Park on Saturdays June through October. This weekend highlight features 100+ local vendors selling locally-grown produce, handcrafted items, baked goods, flowers, hot food, coffee, meats, cheese, and much more!
Loop the Little Lake Trail – This 3.5 mile combines off-road bike/pedestrian trails, four trestles of various lengths, and on-road bike lanes/sidewalk sections. There are parks to explore along the way as you loop through Neenah, Menasha, and Fox Crossing.
Downtown Neenah Shopping – Red Door Mercantile for Wisconsin gifts and more, The Revival for unique boutique fashion finds, and Fibre, a cozy local yarn store.
Tip: Avoid a parking ticket by keeping track of the time or parking outside of downtown or in the parking ramp, as the two-hour limit on the street and three-hour limit on the surface lots are well enforced.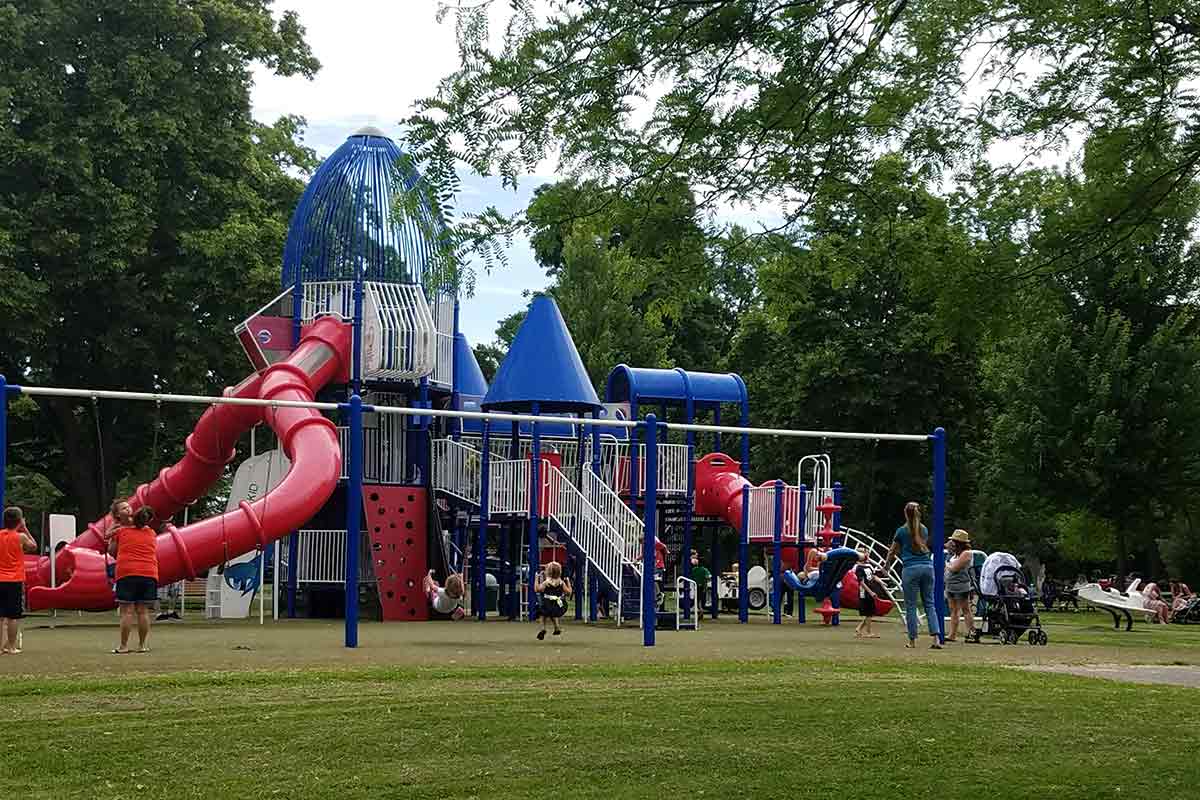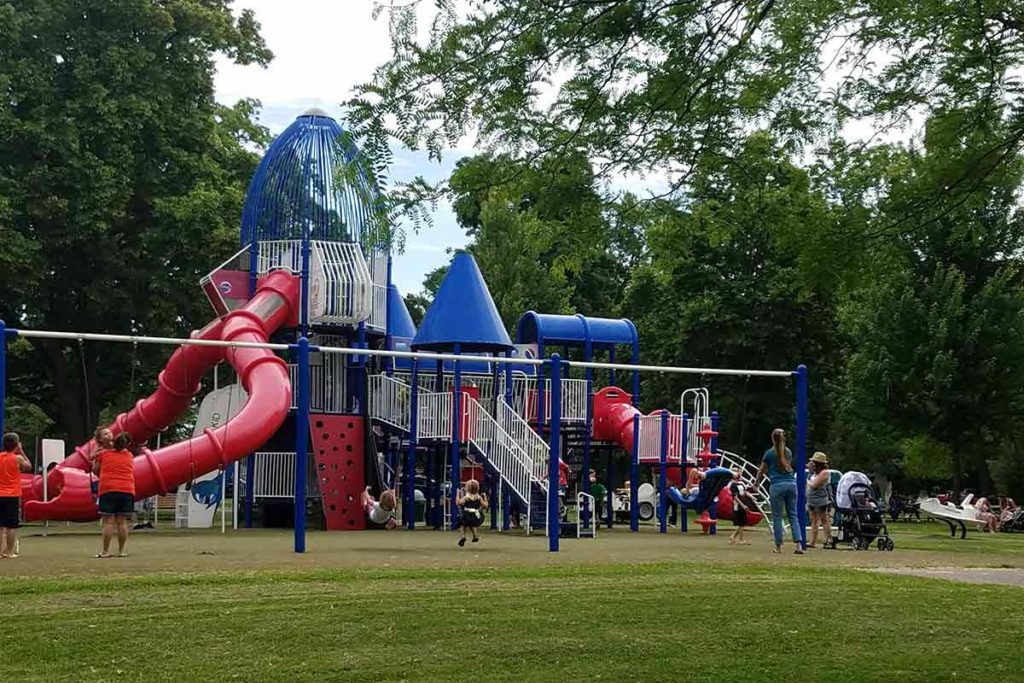 Parks in Neenah
Neenah has a variety of parks for visitors and residents to enjoy. The largest park is Mahler Park, spanning vast green spaces and offering numerous recreational opportunities. Some of the best things to do are found year-round in the premier parks around and near Neenah.
Largest Park: Mahler Park
Downtown Neenah Parks: Riverside Park and Shattuck Park
Public Golf Course: Bridgewood, Westridge, and Winagamie Golf Courses
Disc Golf Course: O'Hauser and Clayton Parks
Public Pool: Neenah Public Pool, nestled on the shore of Lake Winnebago
Indoor Pools: Neenah-Menasha YMCA, Neenah High School
Splash Pads: Shattuck Park and Washington Park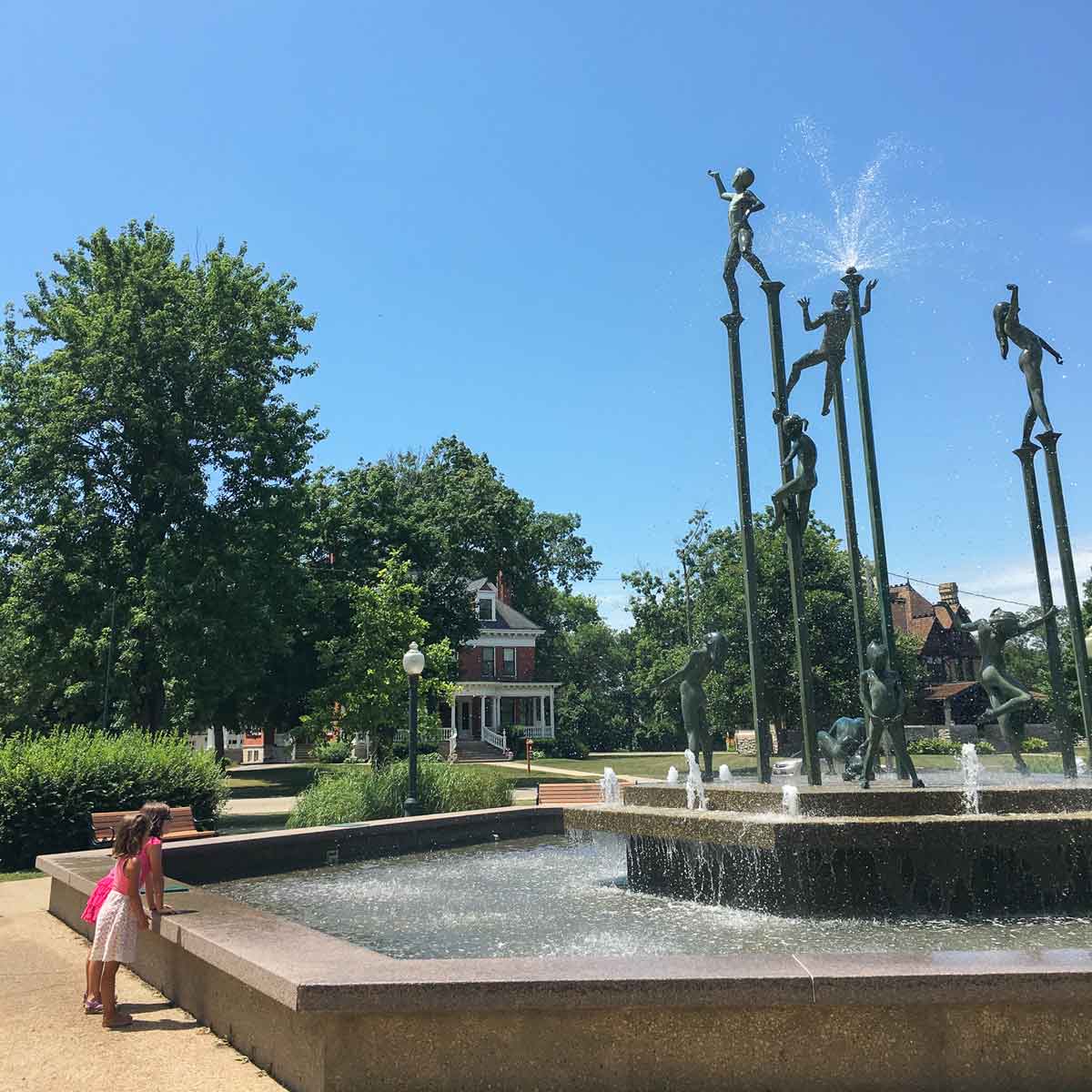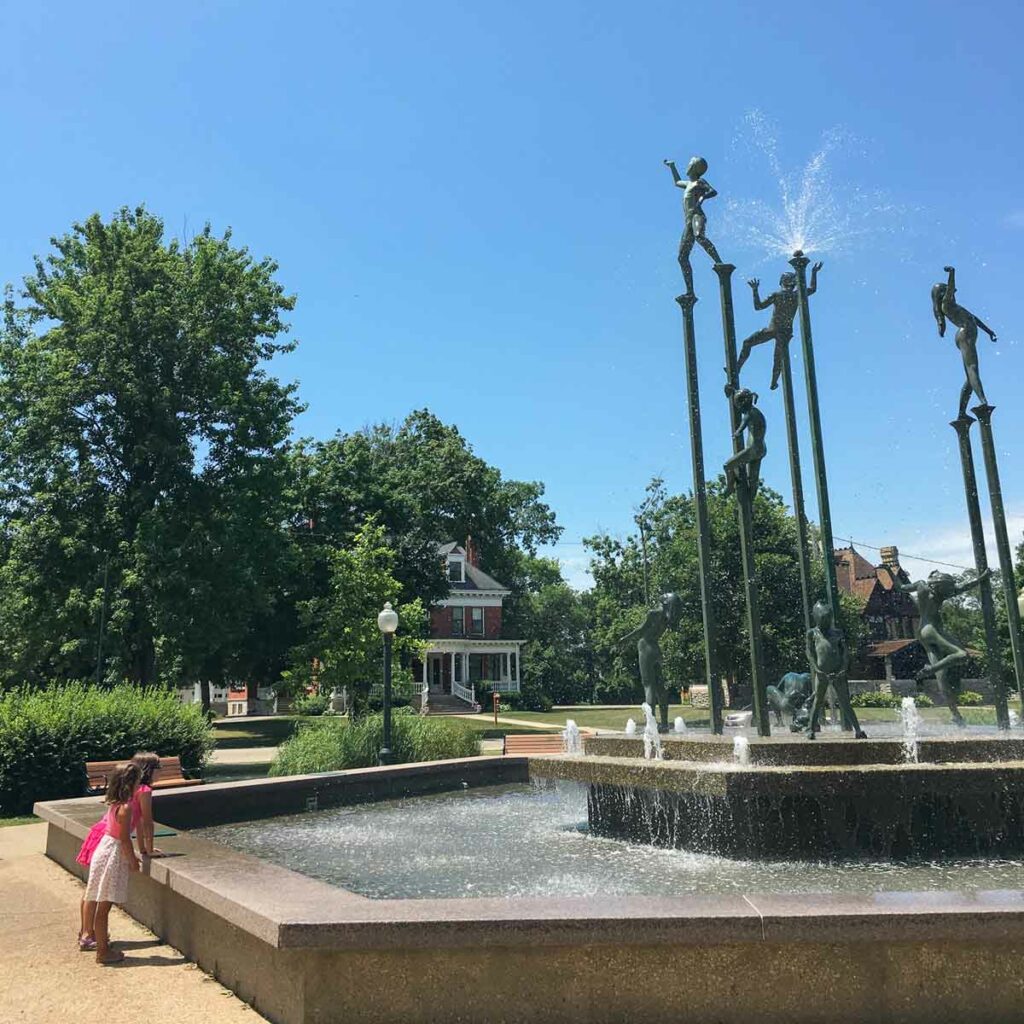 Washington Park, 631 Winneconne Avenue, offers a firefighter-themed splash pad and a modern playground with sledding in the winter.
Riverside Park, 500 E. Wisconsin Avenue, provides stunning views of the Fox River, lots of green space, and the iconic "Rocket Park" playground.
Cook Park, 425 N. Water Street, offers a beautiful riverside setting with playgrounds and picnic areas on the Loop the Little Lake trail.
Doty Park, 701 Lincoln Street, is a historical park featuring lush greenery, a spacious playground, and an Instagram-worthy stone arch bridge.
Arrowhead Park, 355 Millview Drive, is a green space with shoreline trails on the Little Loop the Lake trail.
Kimberly Point Park, 290 Lakeshore Avenue, is one of the top Neenah attractions for panoramic views of Lake Winnebago and sunrise photo ops with a picturesque lighthouse. It is also a popular spot for fishing and picnicking.
Laudan Park, 225 Laudan Boulevard, is a neighborhood park with a playground, basketball court, and open areas for outdoor activities.
Quarry Park, 655 Cedar Street, has a playground and an excellent sledding hill.
Fritse Park, 937 N. Lake Street, has an updated modern playground and is known for the slide built into the hill and access to the Trestle Trail Bridge. The bathrooms here are open year-round, and it neighbors a nature preserve with trails for exploring.
Keating Park, 128 Klompen Court, features wooded areas with walking trails, picnic areas, and a playground.
Mahler Park, 1536 S. Park Avenue, sits on 25.8 acres and has multiple sports fields, courts, a gaga ball pit, and a sledding hill. If we are having good wind, the soccer fields here provide endless space to fly a kite.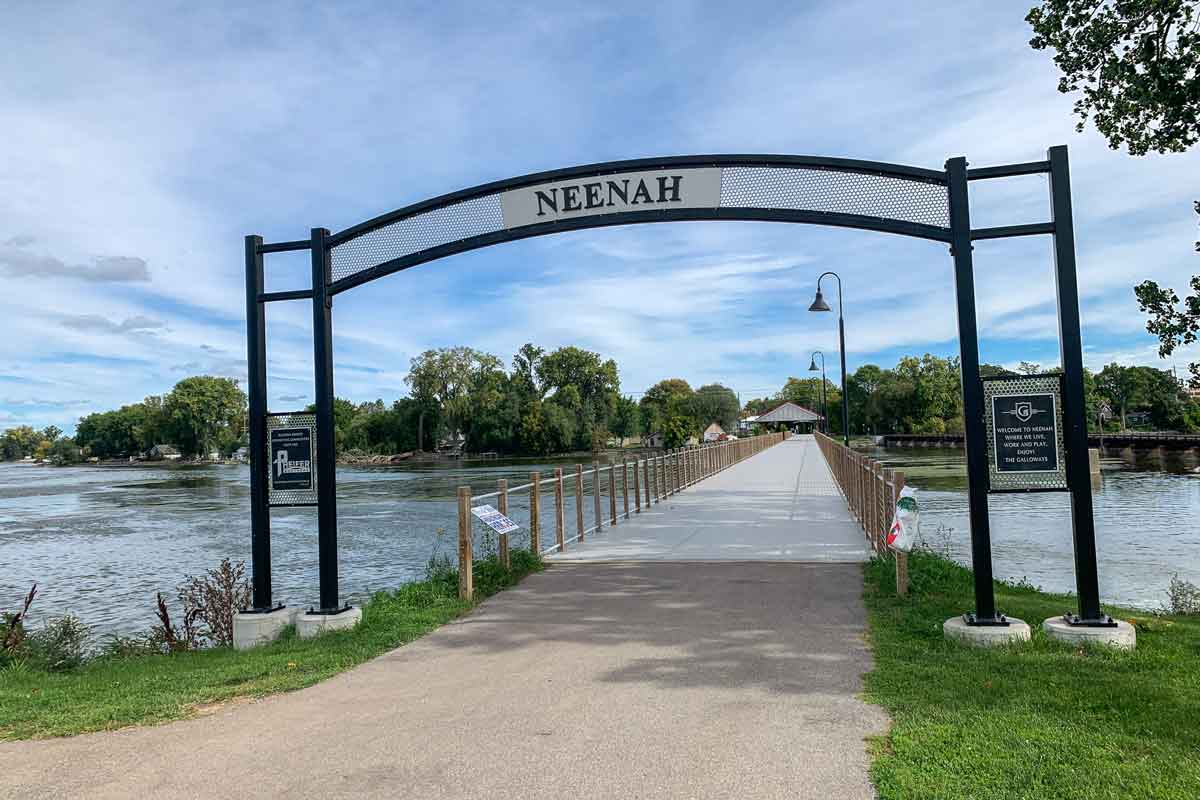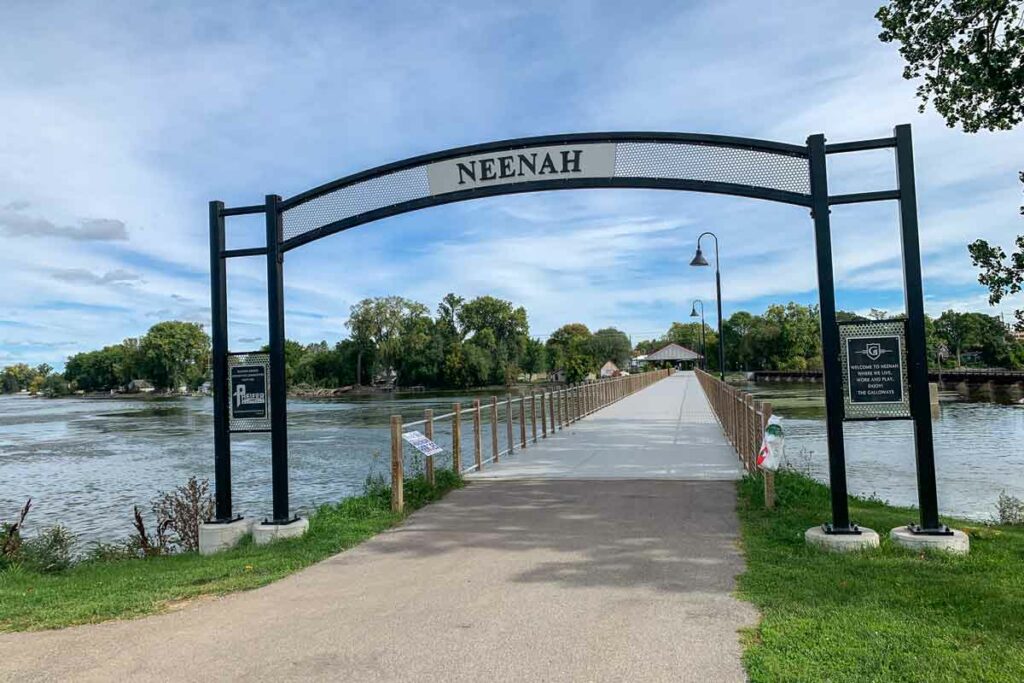 Hiking Trails in Neenah
Nature lovers will be thrilled with the abundance of walking, hiking, and biking trails in Neenah. Whether you're training for a fun run or simply looking to spend quality time outdoors with your kids during a trip, Neenah has got you covered. Explore the scenic Neenah/Menasha/Fox Crossing Trails, which offer picturesque views and pleasant paths suitable for both toddlers and strollers.
Neenah / Menasha / Fox Crossing Trails
Fox Cities Trestle Trail – Set off on the right foot on part of the 3.5-mile Loop the Little Lake trail. Access this unique trestle bridge to travel 1600 ft over the Fox River from Fritse Park.
Heckrodt Nature Preserve – For a closer connection to nature, visit this kid-friendly wetland nature preserve with stroller-friendly trails, a canopy play structure, and a natural play area. It is one of our favorite things to do near Neenah!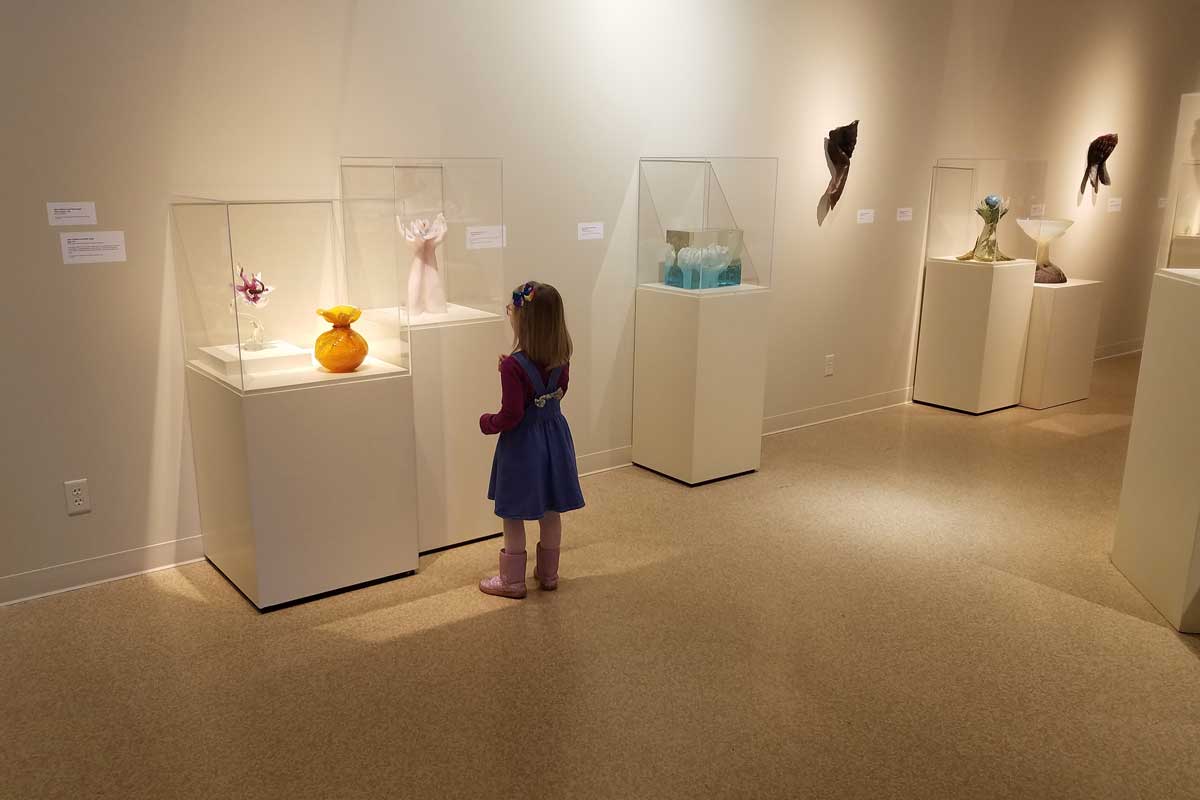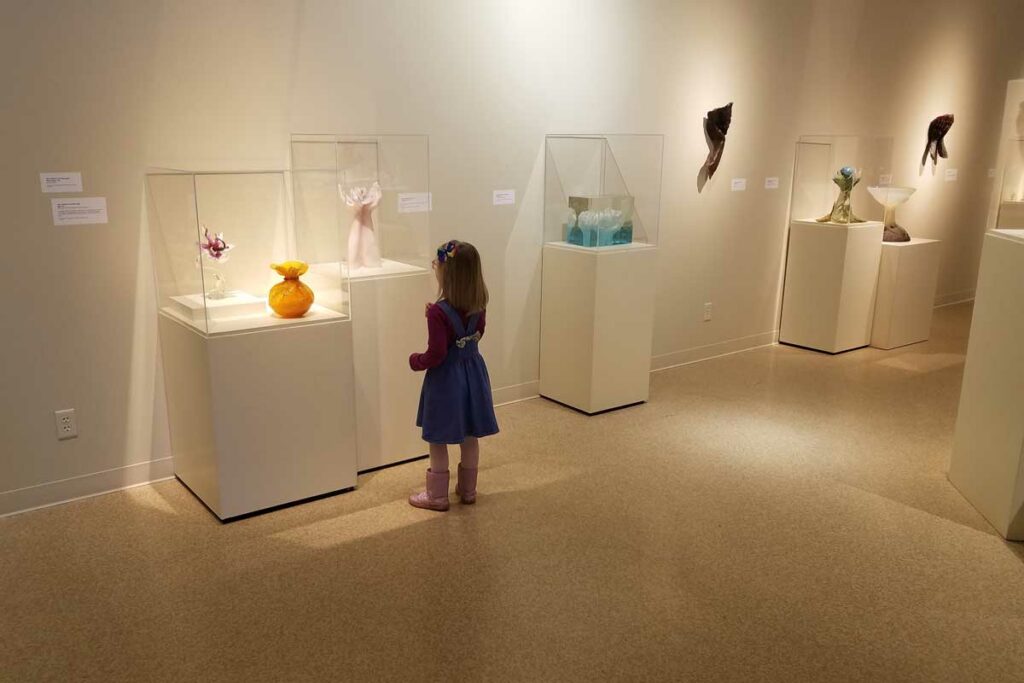 Bergstrom-Mahler Museum of Glass
Located just across the street from Riverside Park, this museum is a one-of-a-kind attraction and home to an exceptional collection of glass artwork and incredible glass paperweights from around the globe that started with a private collection of Evangeline Bergstrom. Visitors can tour the galleries and admire the exhibits' intricate designs and vibrant colors. Additionally, special workshops offer the chance to experiment in the glass studio with projects for a variety of ages and skill levels.
For families that love art and cultural adventure, the Bergstrom-Mahler Museum of Glass is highly recommended, and admission is free of charge.
Related Hidden Gem in the Region Nearby: If you love discovering off-the-beaten-path destinations, a classic in this category and not far from this location is R. Harder Gallery of Gems and Minerals. This is one of the lesser-known attractions in Neenah, tucked inside Jewler's Mutual Insurance Company. This is a unique chance to explore the complex collection of the world's minerals on display and takes just an hour or two to enjoy.
Neenah Public Library
Library lovers will rate this stop as one of the top attractions! The Neenah Public Library's expansive windows provide a gorgeous view from the vibrant children's area on the lower floor and seating area upstairs to play a game of chess, work on a puzzle, or to relax with a paper or magazine. With its extensive collection, cozy reading corners, and engaging children's programs, the library is a haven for book lovers of all ages.
Attend storytimes, participate in interactive events and classes, or find a quiet spot to dive into an adventure-filled story. The Neenah Public Library is a fantastic resource for families seeking educational and entertainment options.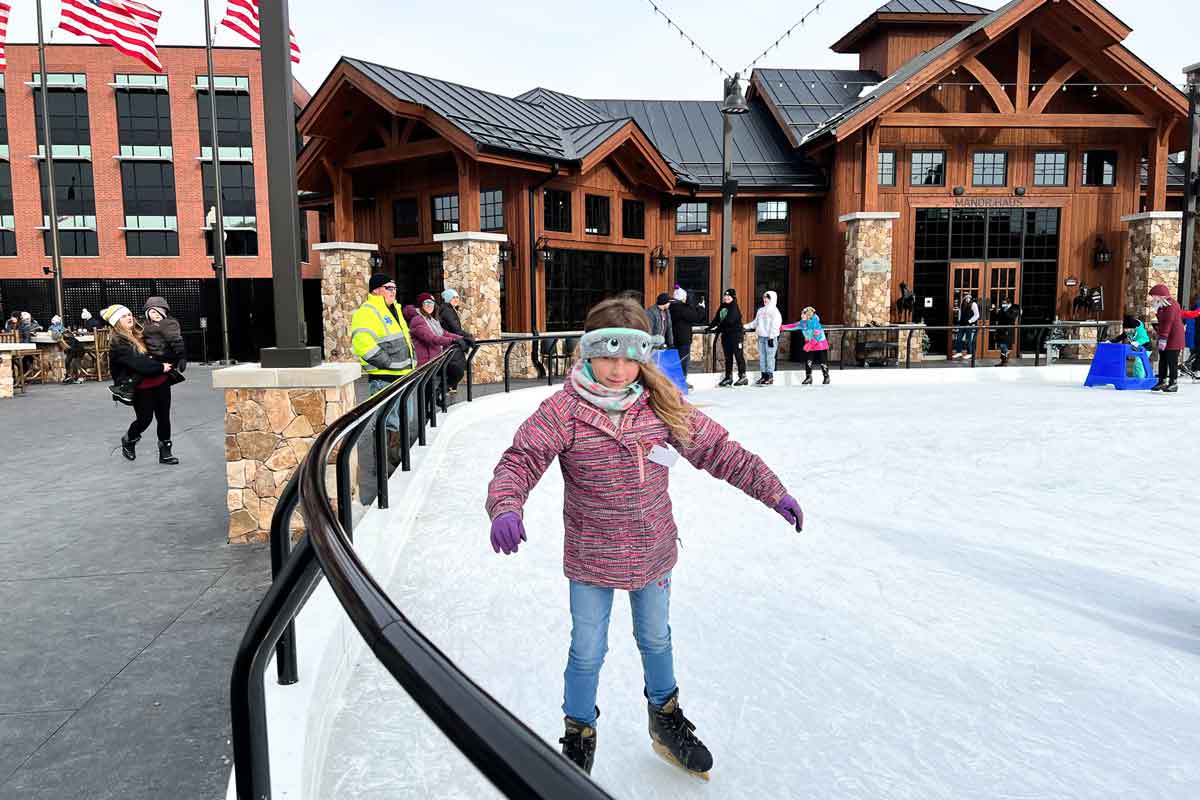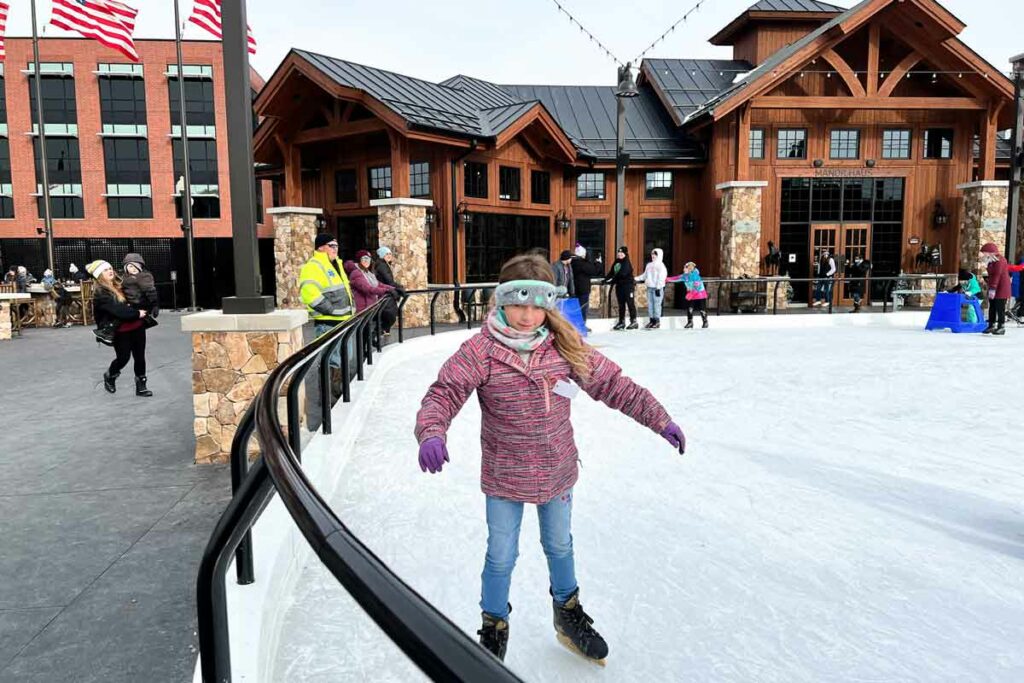 The Plaza
The Plaza at Gateway Park is a vibrant gathering place in Neenah, offering a range of activities throughout the year. From live music concerts, outdoor movies, ice skating in the winter, story times, and year-round community events, The Plaza always has something happening. It's the perfect spot to relax, enjoy the company of friends and family, and soak up Neenah's lively atmosphere.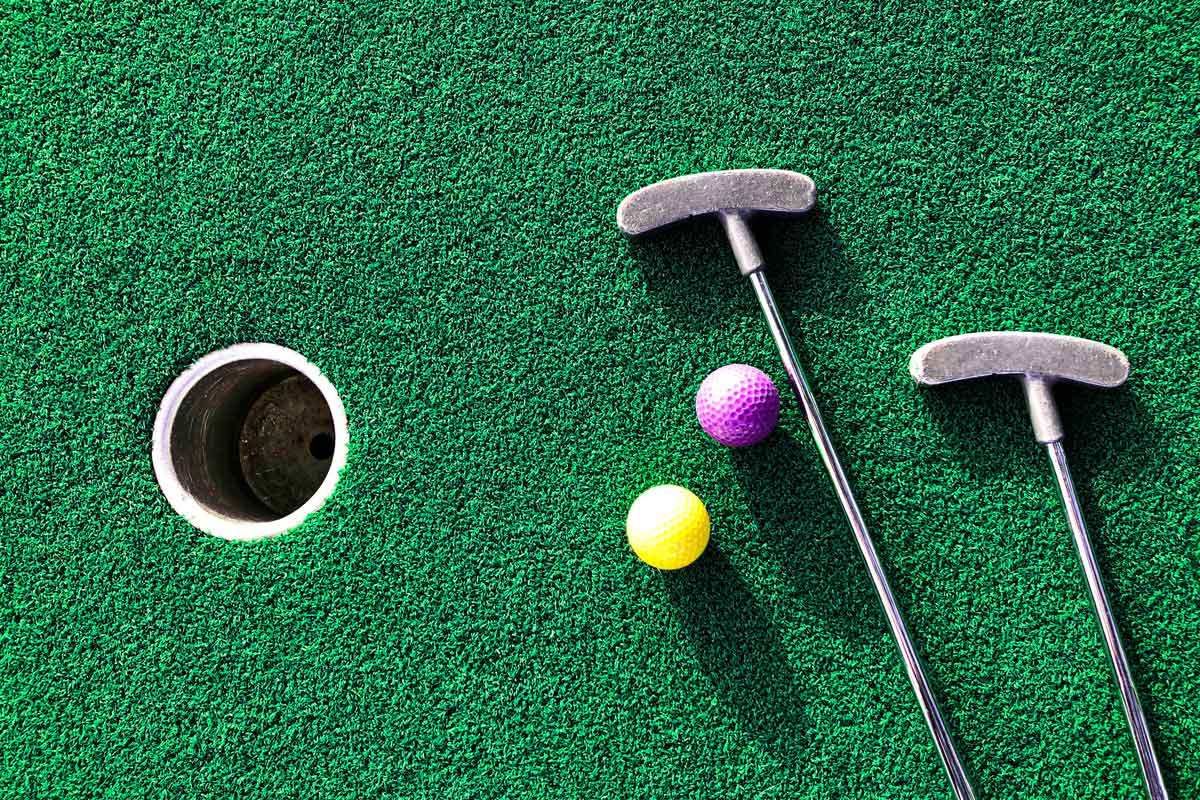 On the Fringe Mini Golf & Ice Cream
Head to On the Fringe Mini Golf & Ice Cream for a fun family outing. Putt your way through creatively designed mini-golf courses and challenge each other to friendly competition. Afterward, treat yourselves to delicious ice cream flavors that will satisfy any sweet tooth.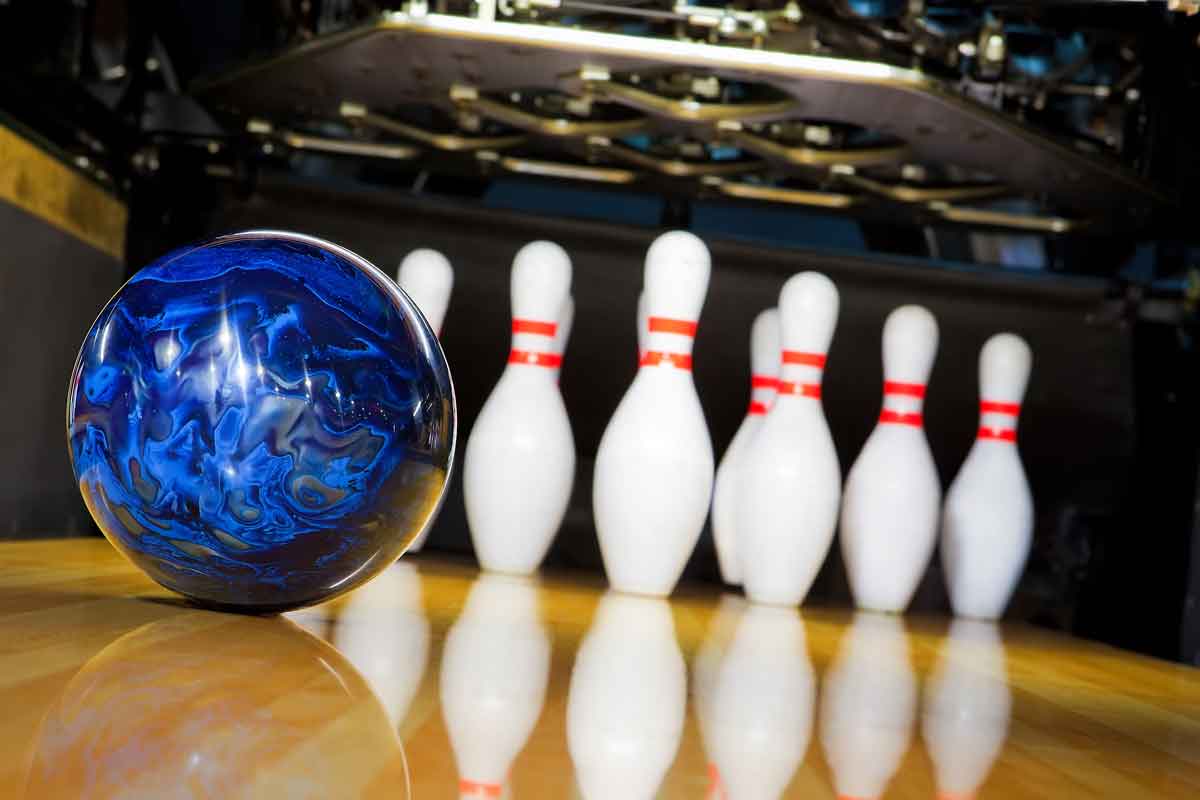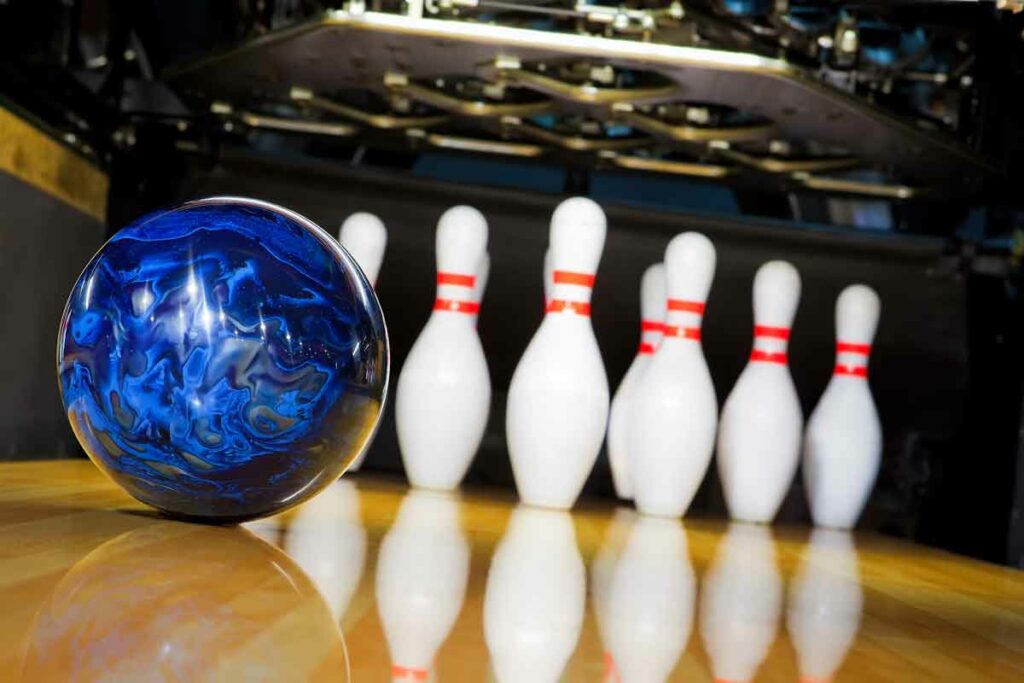 Bowling in Neenah
For active indoor fun in the winter or on an inclement weather day year-round. Rolling Thunder Lanes on Byrd Avenue in Neenah is ready for you to enjoy friendly competition on the lanes or in the arcade and has pizza, cheese curds, and more for a fun lunch or dinner. They participate in Kids Bowl Free, making this an excellent option for a budget-friendly outing.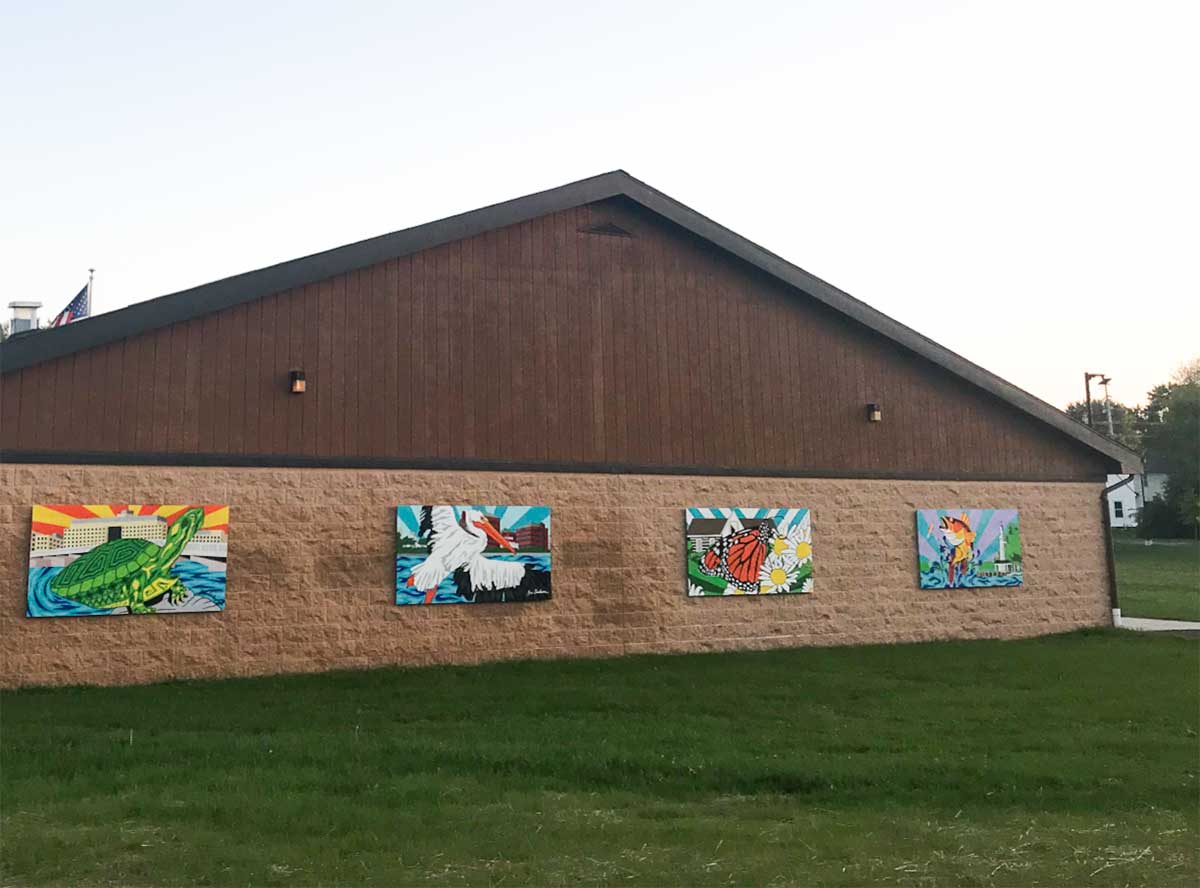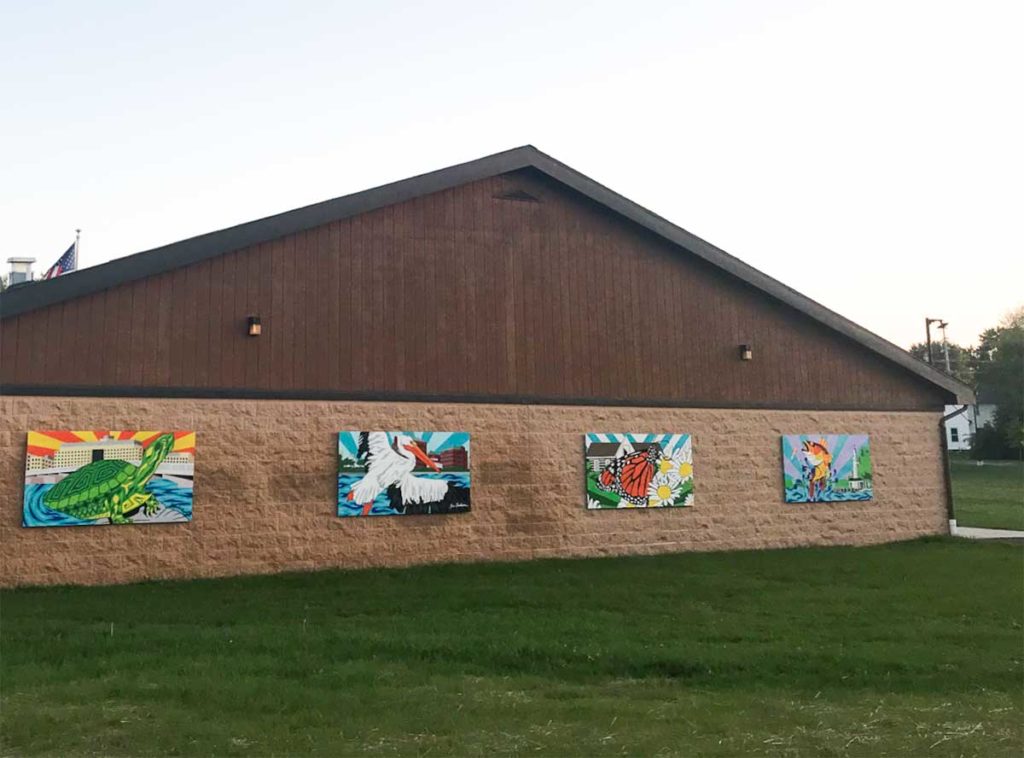 Murals in Neenah
Neenah is splashed with vibrant and eye-catching murals that add a touch of artistic beauty to the city's streets. Take a leisurely stroll around town to sightsee and admire the impressive public artwork by local artists. The murals provide excellent photo opportunities and contribute to Neenah's lively and creative spirit. We're here to help you capture a memory on your art walk with our list of murals in Neenah!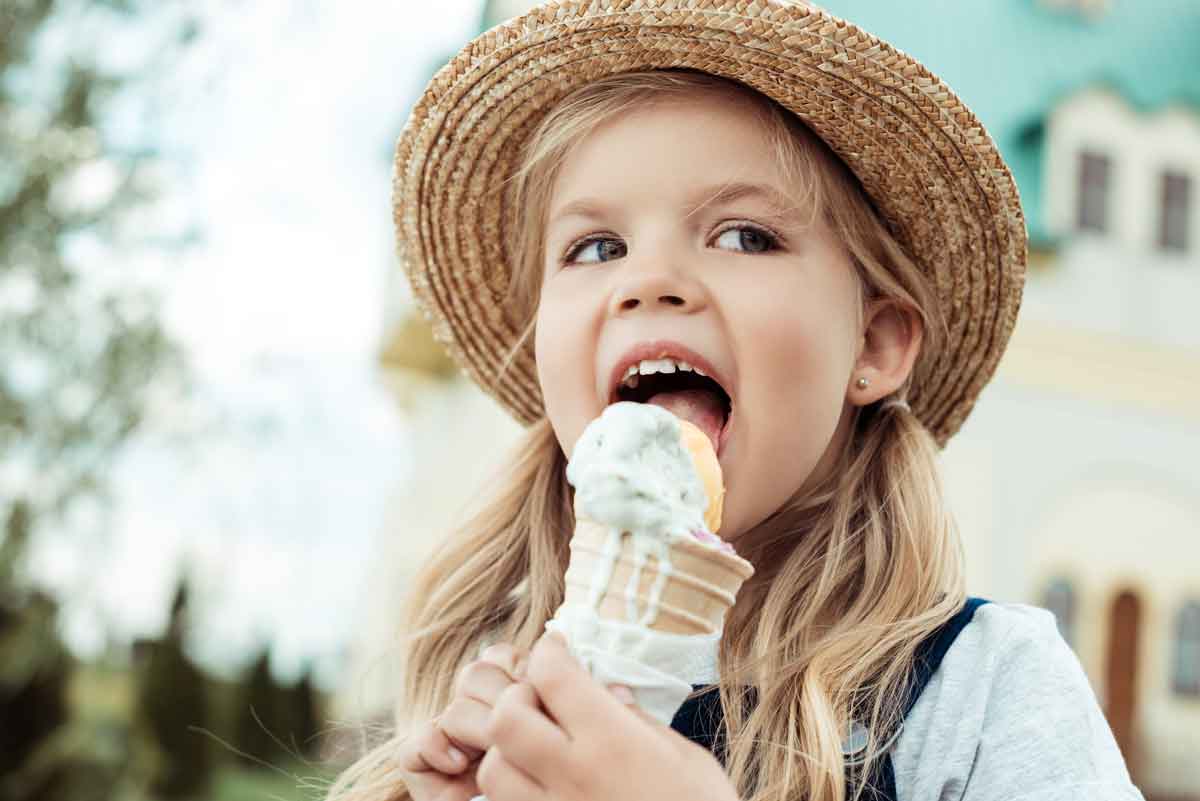 Restaurants in Neenah
Neenah has so many great restaurants, from kids eat free, family-friendly, to elegant date nights, breweries, igloos in the winter, and outdoor dining.
Some of our Favorites
Little Siam is a Fox Valley favorite with vegan options. Canovas Pizzariea has a great garden patio for enjoying a beautiful evening. Ground Round is super family-friendly, with a menu that will have something for everyone.

Date Night Restaurant: Indulge in mouthwatering dishes at Town Council Kitchen and Bar, known for its craft cocktails and a focus on fresh, local ingredients featured in its seasonal menus

Pizza in Neenah: Cranky Pat's, Broken Tree Pizza, and Canovas Pizzariea feature handmade pizza crusts with a wide array of delicious toppings.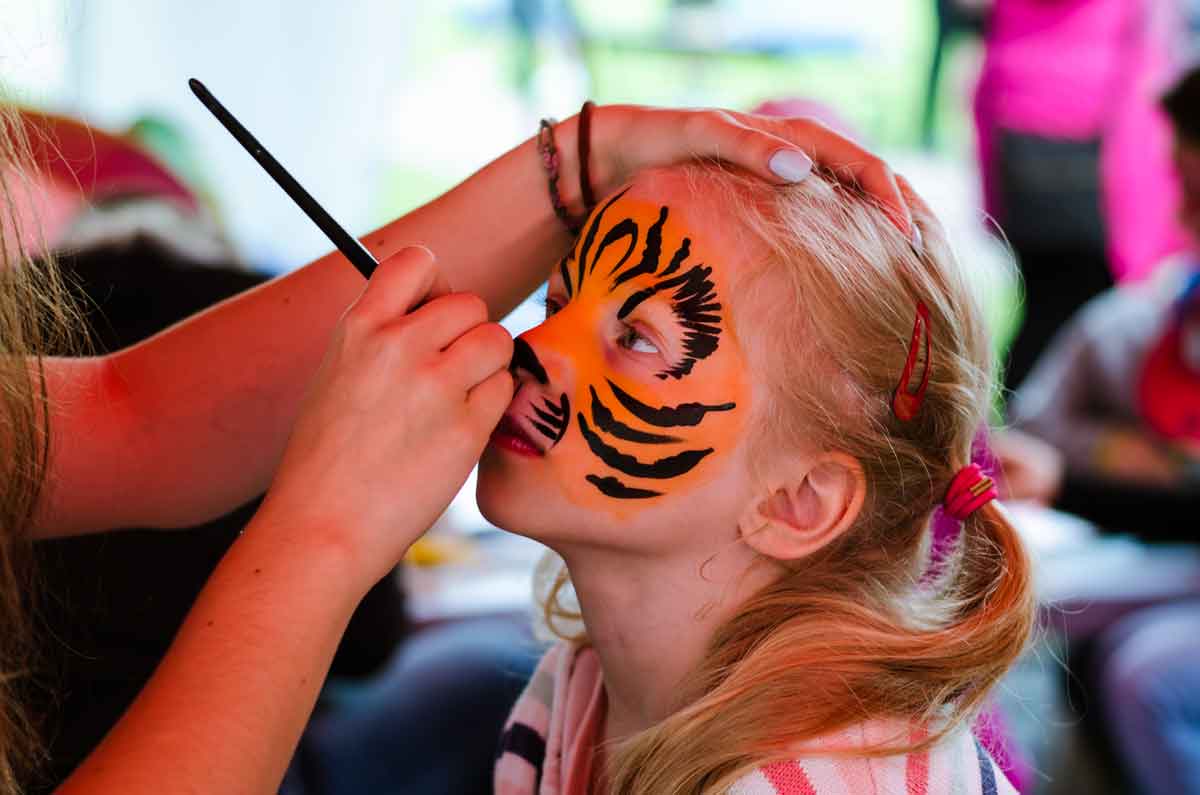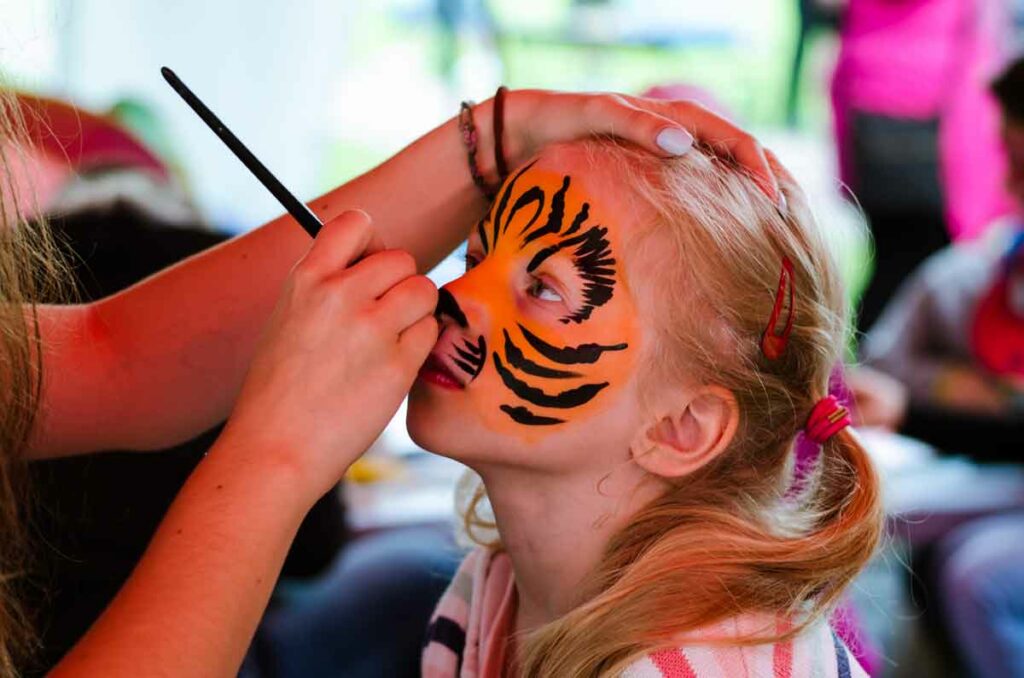 Things To Do This Weekend
Looking for things to do in Neenah, WI, this weekend? Check out our events calendar! It's the largest family-friendly calendar in Northeast Wisconsin and includes special events, free and cheap events for kids, families, and some adult-only date night options! Make sure also to check out our favorite summer events, festivals, and fairs near the Fox Cities!
Most Loved Neenah Events
Fourth of July CommunityFest, A Very Neenah Christmas
Best Summer Events: Fun Runs, Performances at Riverside Park Theater, Free Evening and Lunchtime Concerts at Shattuck Park
Best Winter Event: A Very Neenah Christmas
Favorite Things to Do by Month