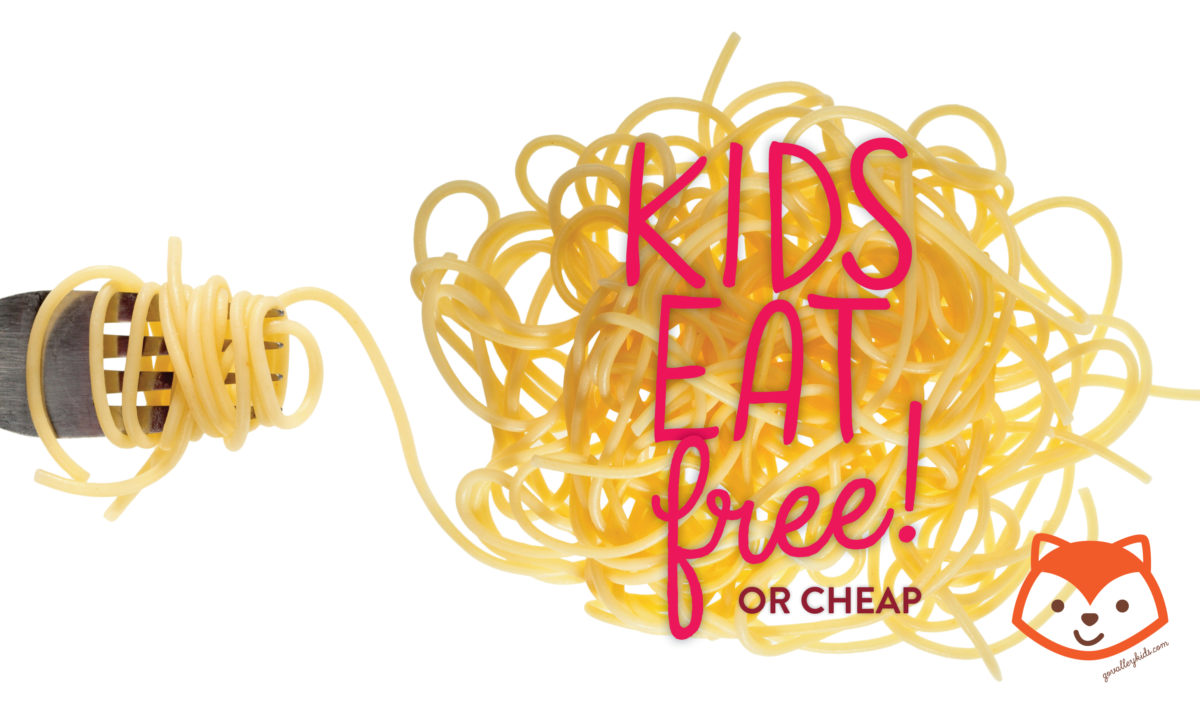 Kids Eat FREE or Cheap Guide
Need a quick fix for dinner? Check out our Kids Eat FREE guide to find area restaurants that offer FREE or discounted kids meals.
Please note that offerings are subject to change. Please check with the restaurant before finalizing plans, CALL TO CONFIRM. If you see your favorite business or organization missing from our list, see changes that need to be made, or are a business looking to upgrade your account, please contact us.
Note: most offers are dine in only.
Last Updated: 03/01/19
DISCLAIMER: We do our best at Go Valley Kids to provide accurate, useful information about events and activities. This information (such as times and locations) is gathered from user submissions, press releases, local newspapers, signs around town and word of mouth. We do our best to confirm details before they are posted here. Sometimes details change or we are given inaccurate information. Whenever possible, we link our write-ups to the source in which our information came from and strongly urge you to confirm details before you go. Go Valley Kids is in no way responsible for any problems that occur while participating in activities listed on the site or on Facebook.