Calling all animal lovers! If you're looking for a unique place to venture to this summer, I have the best spot for you. Alpaca bag of snacks for the road and introduce you to a ranch that is just as entertaining as it is educational!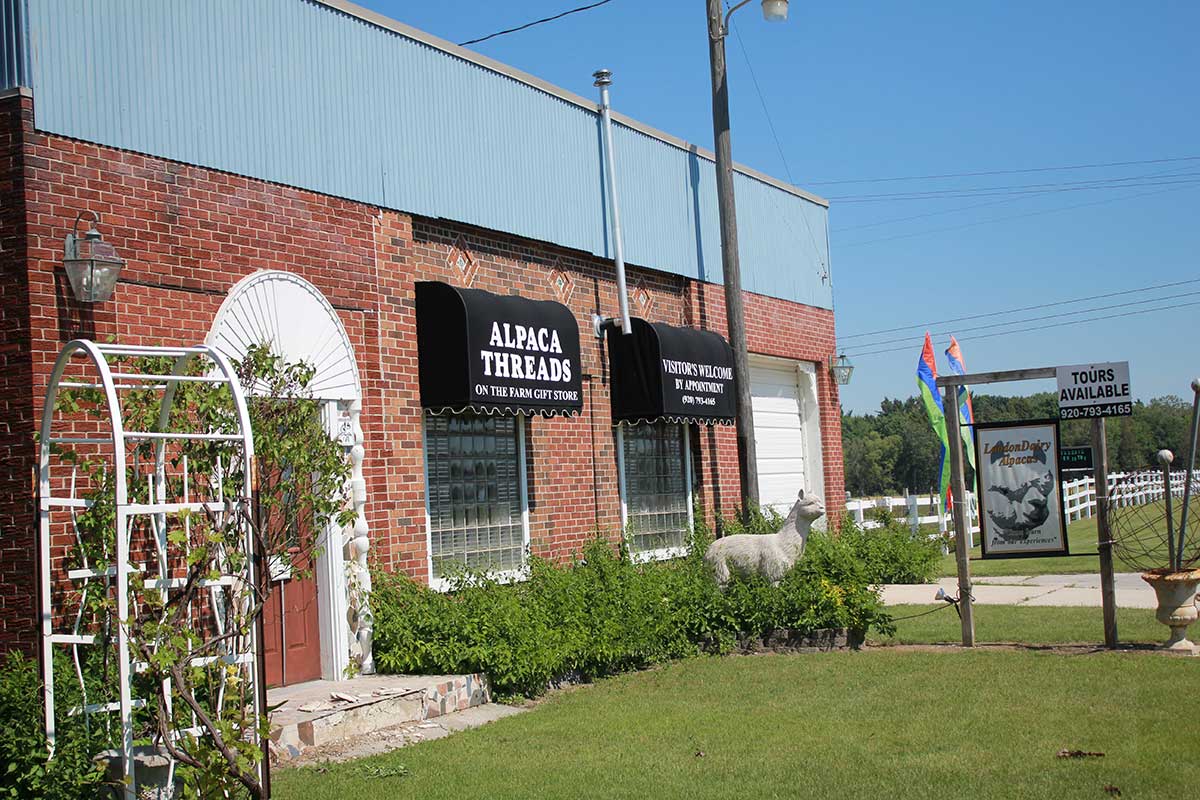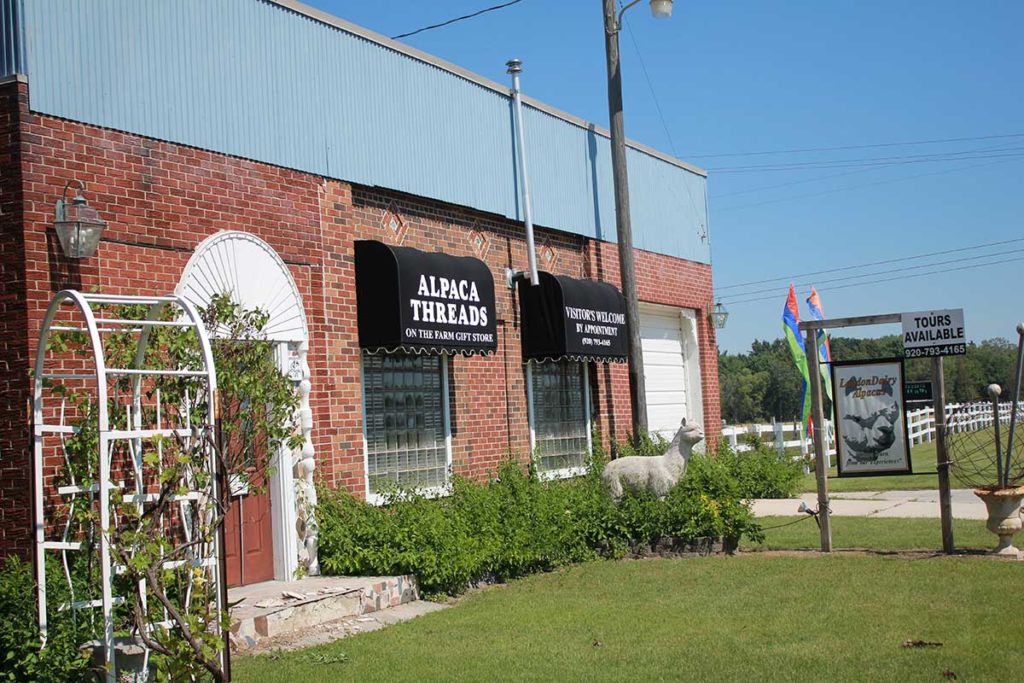 Located along the lush countryside in Two Rivers, LondonDairy Alpacas offers families a day filled with hands-on learning and of course, the opportunity to hang out with lots of fuzzy alpacas! Visitors can walk about the ranch and see an award-winning herd of alpacas up close and personal as they graze, run, and play. This experience is unlike any other as it does not mimic a simple petting zoo but rather goes beyond to engage and teach about the animals, their environment, and their intricate connection to agriculture.
Alpacas, which are sometimes confused with llamas, are smaller animals that originate from South America in the mountainous regions of Peru, Chile and Bolivia. In fact, 98% of them are still found in those areas, but luckily, families can see them here in Wisconsin, too! Alpacas are specifically bred for their lustrous fiber and ranch owner, Kevin Stoer, who started raising alpacas in 1996, will eagerly tell you all about it!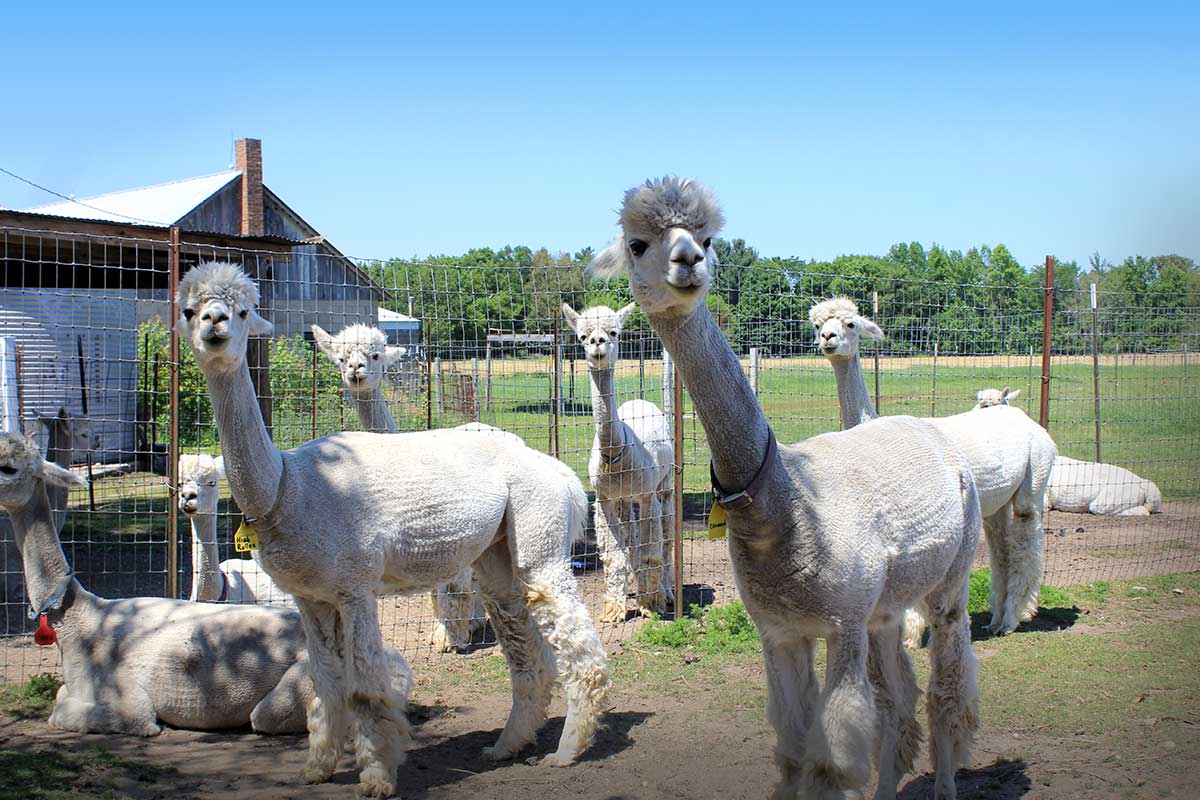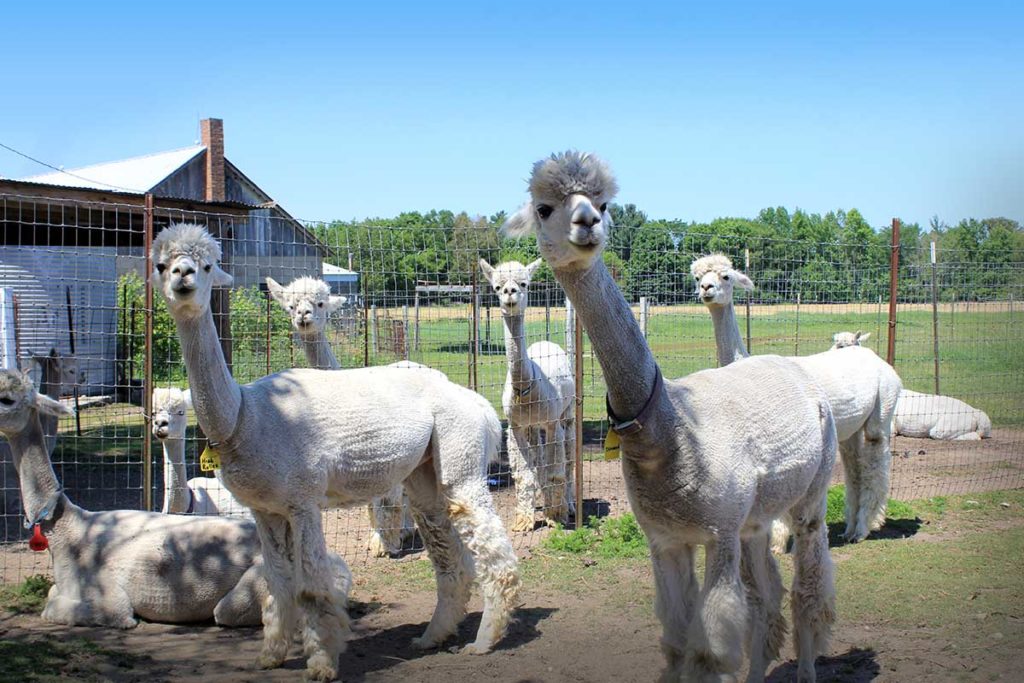 The Tour
The tour begins in the central barn, which is lined with dozens upon dozens of show ribbons. The animals at LondonDairy have an impressive show record and Stoer is especially proud of their pedigrees. Visitors will take a seat and learn about alpaca diets, behavior, and the importance of their fiber in many cultures and places around the world. Children will love this engaging portion of the tour where they can see and feel various soft, multi-colored alpaca fibers.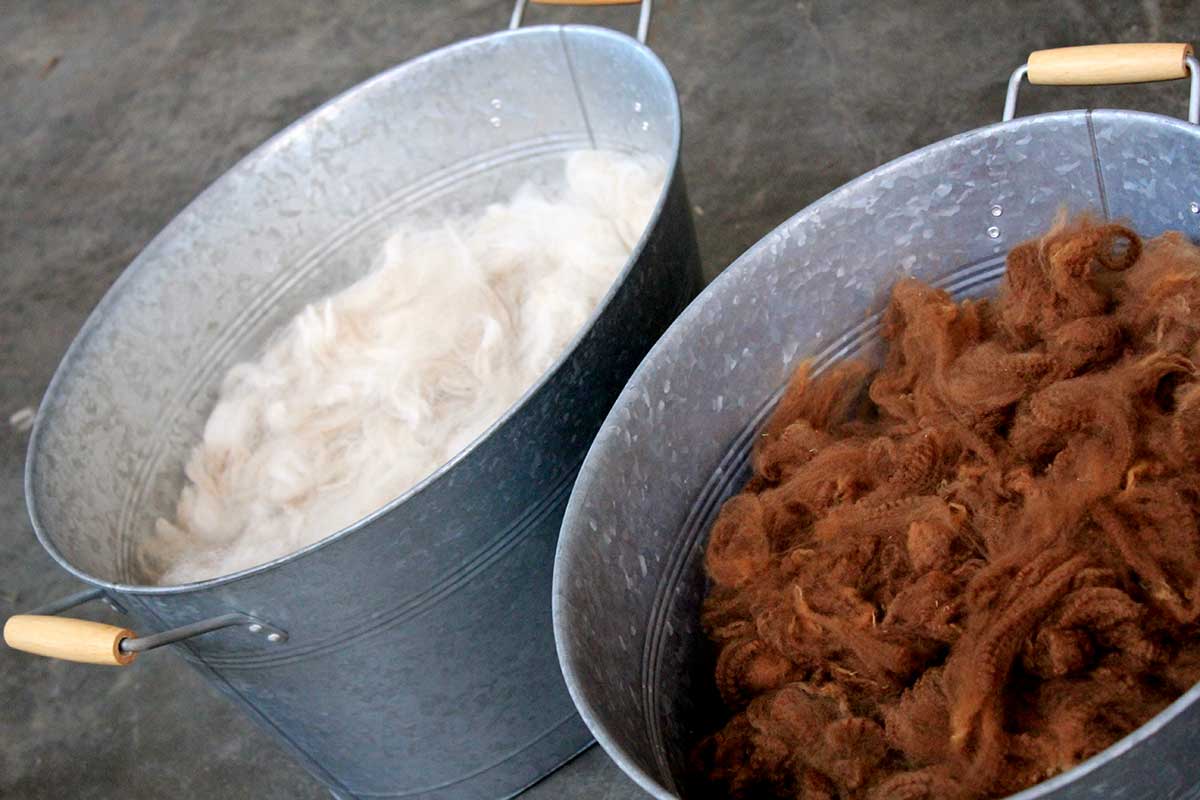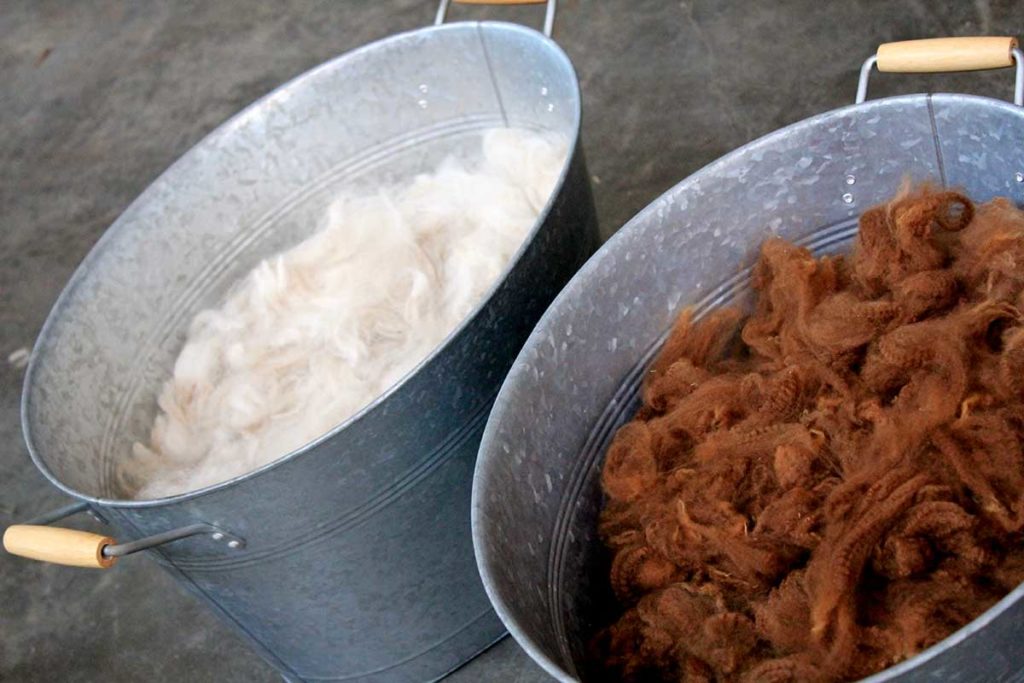 Alpaca Fiber
Since alpacas produce such silky and natural fiber, it is perfect for making woven, crocheted, and knitted goods such as blankets, sweaters, hats, gloves, and more. It provides warmth and contains no lanolin, making it conveniently universal and hypoallergenic. The fibers can even be dyed to any desired shade to help accentuate various patterns and designs. Alpacas are typically sheared each spring and can produce up to ten pounds of fibers per animal!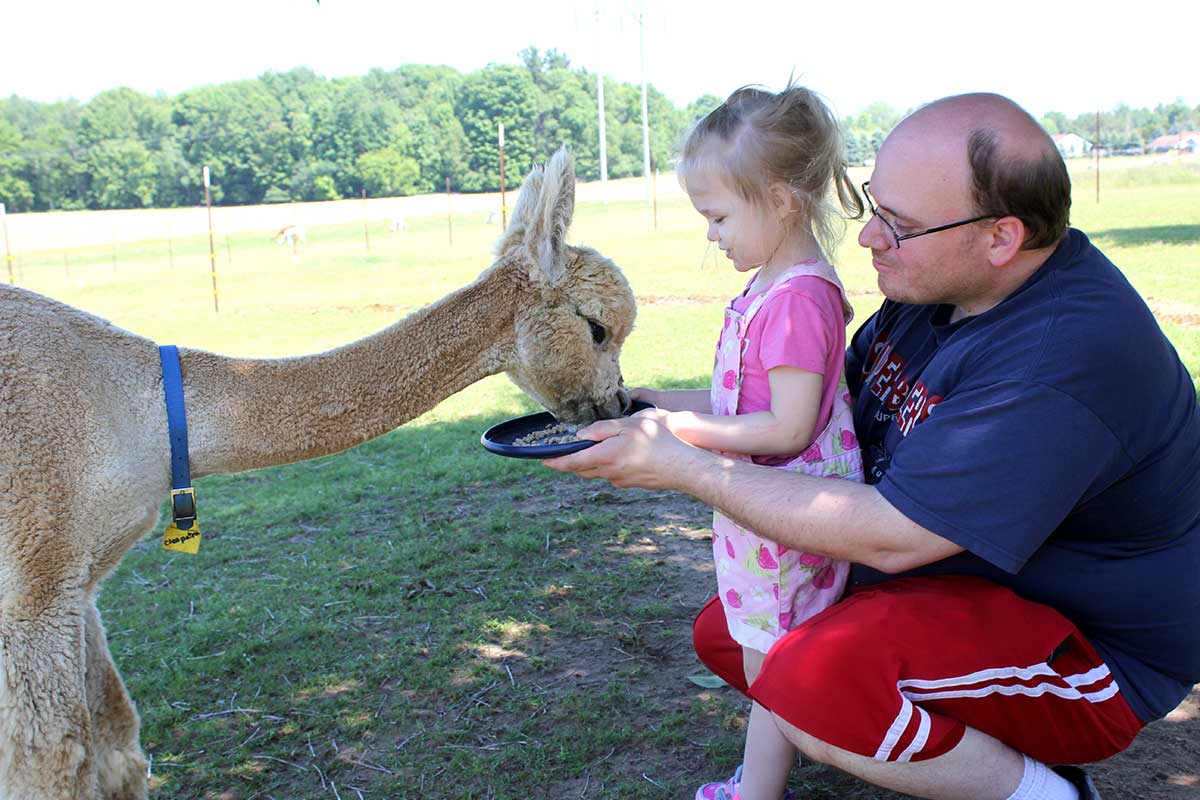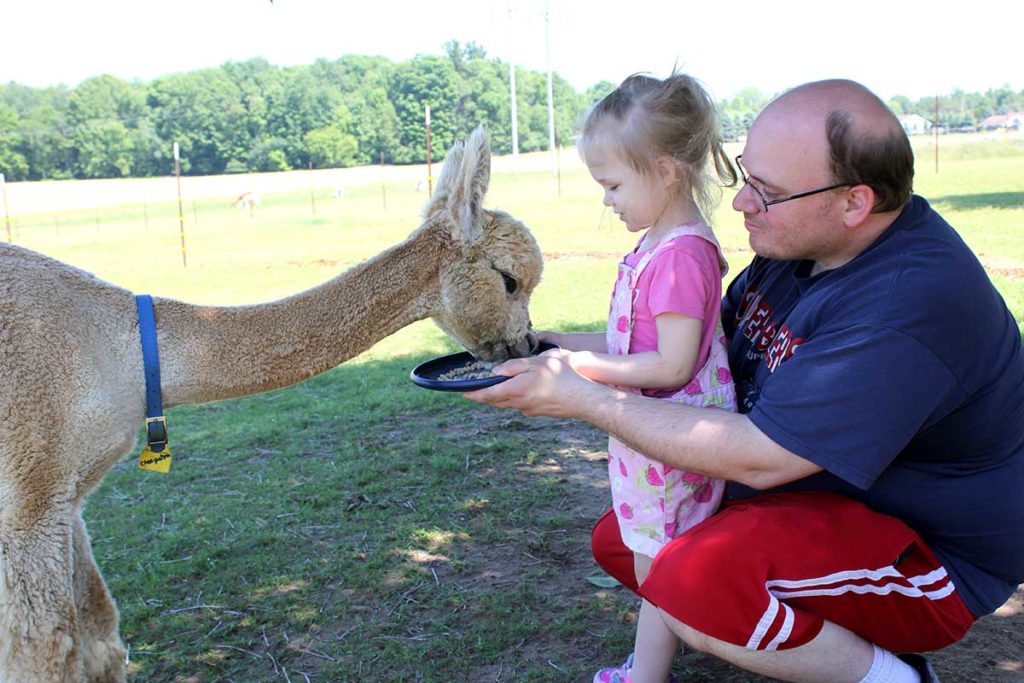 Feeding Time!
After the initial learning demonstration, families will get to feed the alpacas! While the alpacas are gentle and rather curious, they can sometimes be shy as they approach visitors for their treats. It is amazing to see these animals up close and gently feel their coats. Watching them run up for some nibbles is truly an overload of cuteness – you'll see what I mean!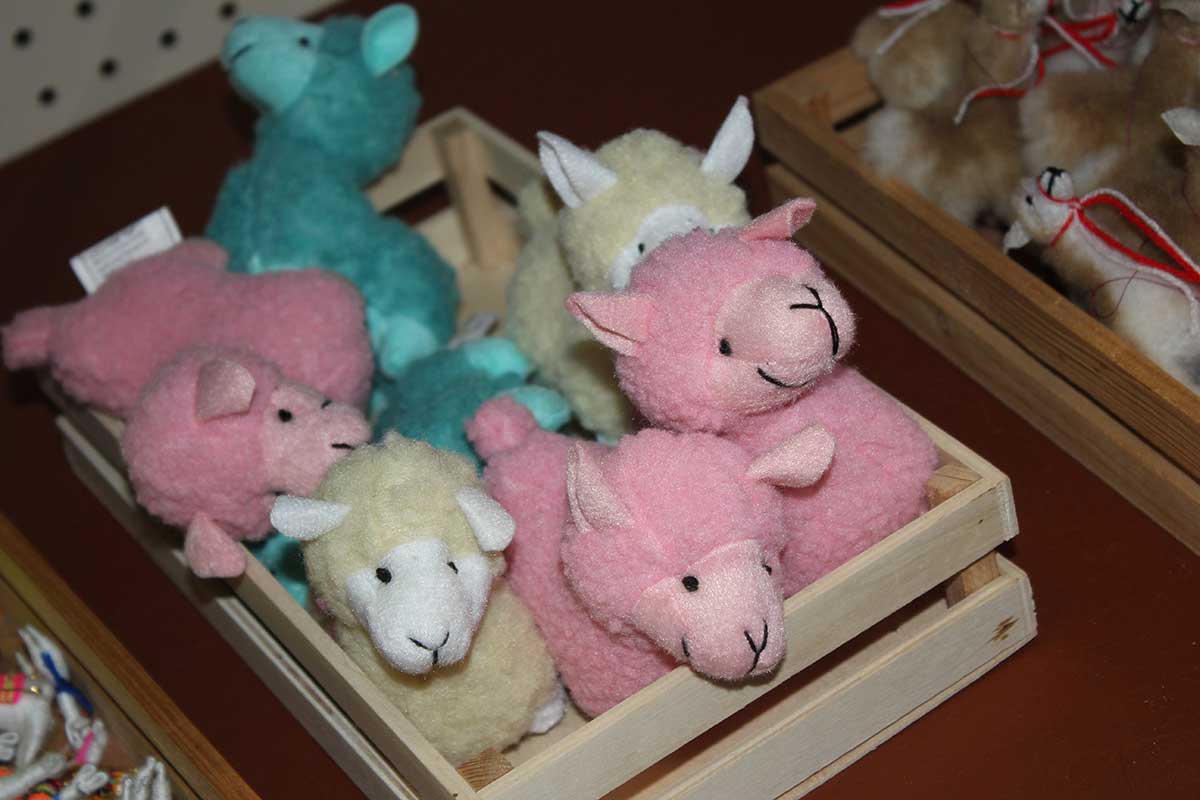 After feeding the alpacas and walking around the picturesque ranch, guests can stop by the gift shop which features many alpaca-themed trinkets and treasures. From wearables to home goods, decorative items, and toys, it is remarkable that alpaca fiber can be made into so many things! One noteworthy item of interest is natural loofahs! Made onsite at LondonDairy, the scrubbies are natural exfoliants and perfectly accompany the many handmade soaps. From lilac to honeysuckle, the soaps come in a variety of decadent scents and are a great natural product for your home, family and as gifts.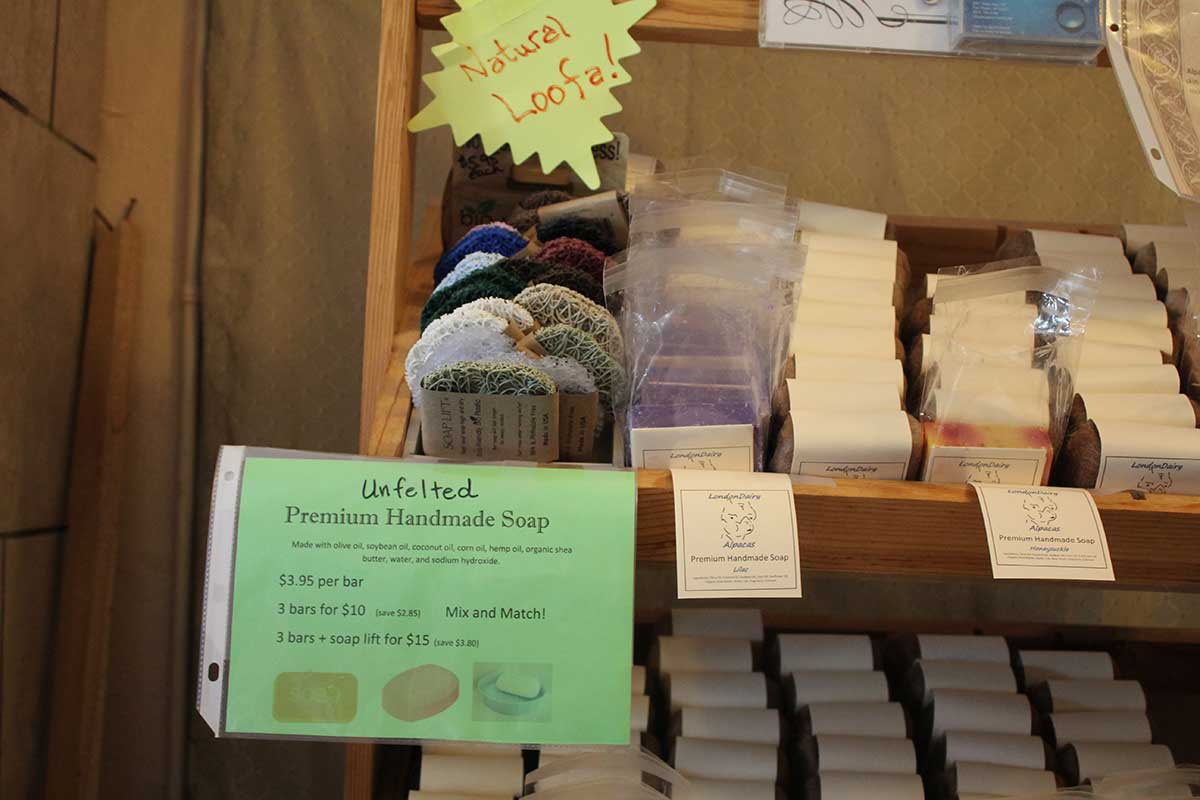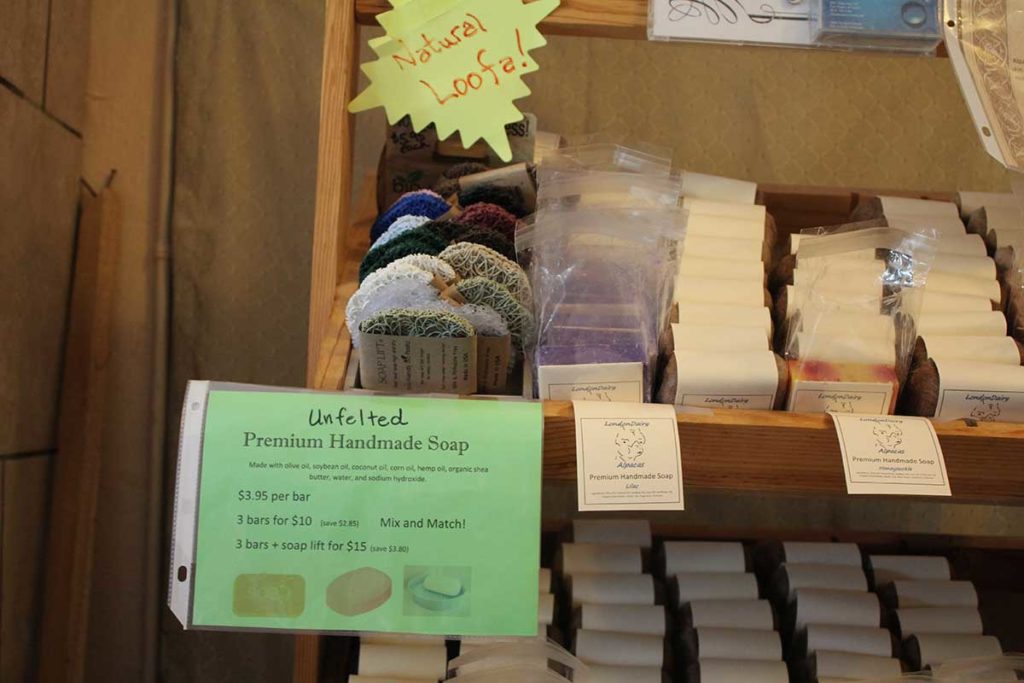 All around, a visit to the ranch makes for an engaging and enjoyable afternoon for those of all ages; and everyone will leave with an extended appreciation for alpacas! Along with offering scheduled tours, mark your calendars as LondonDairy also hosts numerous, family-friendly events throughout the year.
Upcoming Events at LondonDairy Alpacas
Paint With The Alpacas
July 24, 2020: 5:30 pm – 8:30 pm
Enjoy an evening of art while being surrounded by roaming alpacas! The session will be taught by a local artist and all materials are included with your ticket purchase. Tickets are $40 each and can be purchased by calling 920-629-9261.
National Alpaca Farm Days
September 26-27, 2020: 10 am – 3 pm
Stop by for a free, open-house style event and interact, feed and pet the alpacas. You can even take selfies with them as they graze and roam the property!
For More Infomation
Please note that this is a working ranch and tour requests must be made at least 24-hours in advance. For more information on LondonDairy Alpacas, pricing or to schedule a tour, please visit www.londondairyalpacas.com or call (920) 793-4165.
Other Fun Things to Do in Two Rivers
READ MORE: The Ultimate Ice Cream Lovers Bucket List: 60+ Favorites!