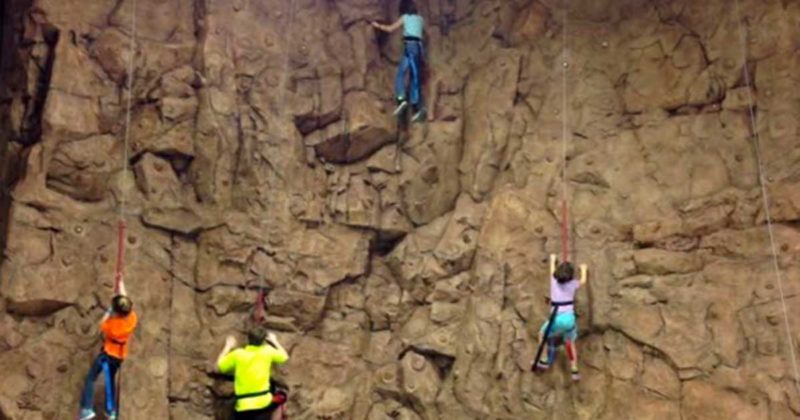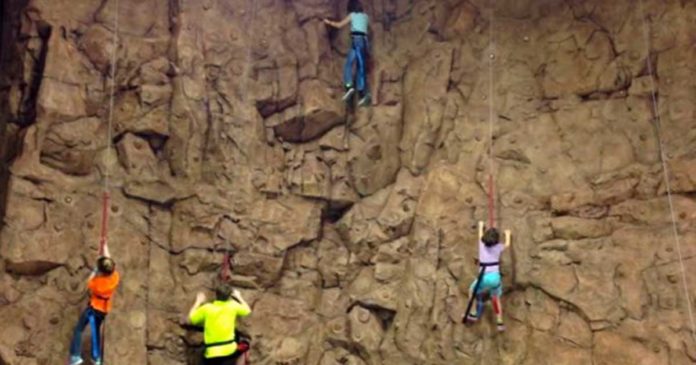 Are are you an adventure seeker? Do you have kids that love challenges? Check out these options for rock climbing in Northeast Wisconsin including Appleton, Oshkosh, Green Bay and Door County.
Xtreme Air, Appleton
Xtreme Air's three story indoor rock wall is the perfect place to test your skills. Beginner to seasoned climbers will find what they are looking for at Mt. Xtreme.
All jumpers must wear a pair of Xtreme Air Grip & Go Socks: $2.00/pair
Learn more about Xtreme Air here.
Community YMCA, Oshkosh
The center offers two 28-foot climbing surfaces with routes of increasing intensities from beginner to expert levels. Also offered in the climbing center is a 20-foot pillar, a 15-foot "tight rope," a 15-foot "log," a "skyscraper walk" on 5 ½ inch wide planks that jut out from the wall and a "tarzan swing." The tarzan swing involves jumping a seven-foot gap from one platform to another.
The Y provides the following climbing equipment: harnesses, helmets and belay devices. The Y has lead/sport climbing capabilities and certified instructors. Belayers are present during all classes and open times.
Free for Oshkosh Y members. AWAY member's fee for Open Climb is $4.20 per person. There is an additional fee of $5.25 per person for guests who purchased a day pass to sign up for Open Climb.
Sign Up for Open Climb daily at the Welcome Desk. Sign up begins 1/2 hour prior to starting time for Oshkosh Y members. AWAY members and guests on a day pass may sign up for an open climb spot 10 minutes prior to the start of open climb. Due to the popularity of the climbing wall, a line may form to sign up. We can accommodate 3 climbers at one time during each 40 minute time slot.
Find other things to do with kids in Oshkosh here.
NEW Zoo & Adventure Park, Green Bay
The Adventure Park offers a Climbing Tower, a three-sided, 40 foot climbing structure. On two sides of the structure are climbing walls with contours to allow for variable levels of difficulty. The third side of the structure has a hanging 32- by x 8-foot cargo net.
The climbing tower is open to all participants over the age of 6. After an orientation, participants will be able to climb the tower, choosing which route(s) they want to conquer. Participants will get to try their hand at three climbs.
Closed toe shoes required.
Find other things to do with kids in Green Bay here.
Door County Adventure Center, Sturgeon Bay
The indoor climbing gym offers six different climbing routes for all skill levels. Certified belayers on hand. Package tours with kayaking, zip lining or paddle boarding.