Family camping in Wisconsin can span a wide range of experiences, from stressful to awesome. With a little planning ahead, you can tip the scales in favor of awesome. Camping with kids doesn't need to be complicated — simple is often better. We'll talk a bit about types of camping, choosing a camping location, gear so you'll be ready to plan a family camping trip this year.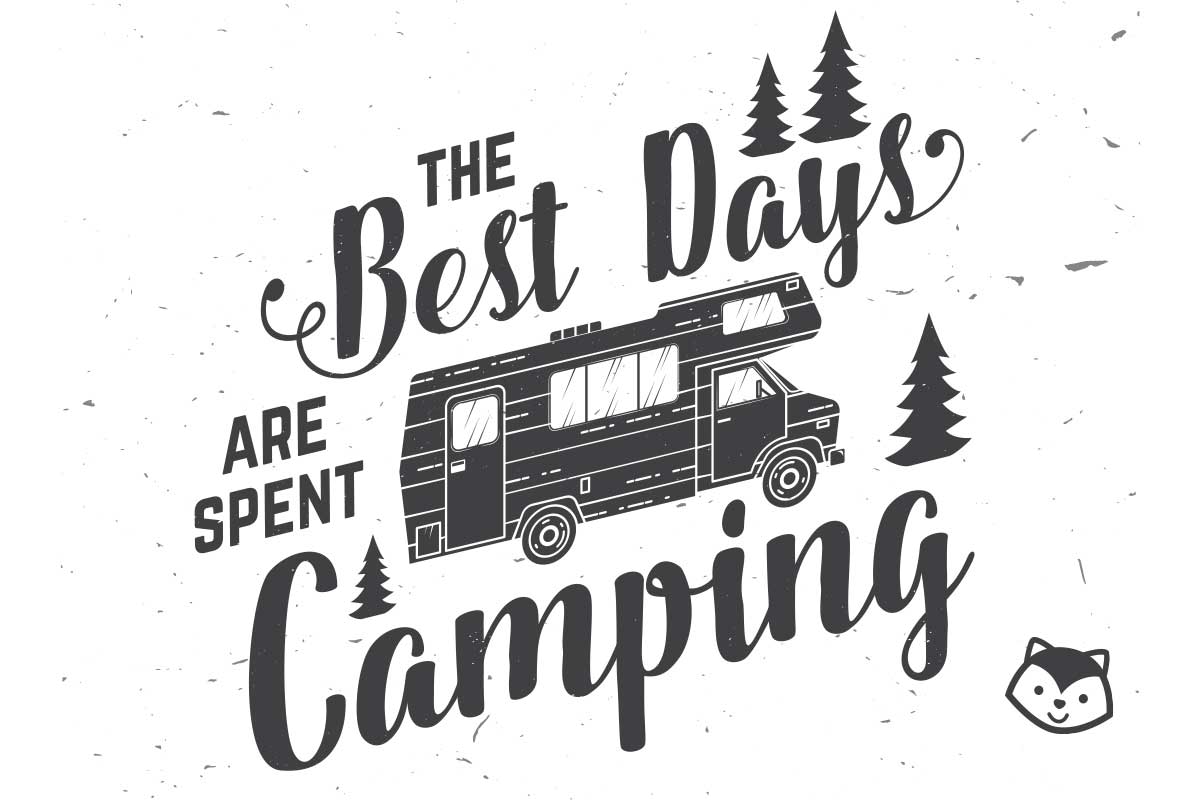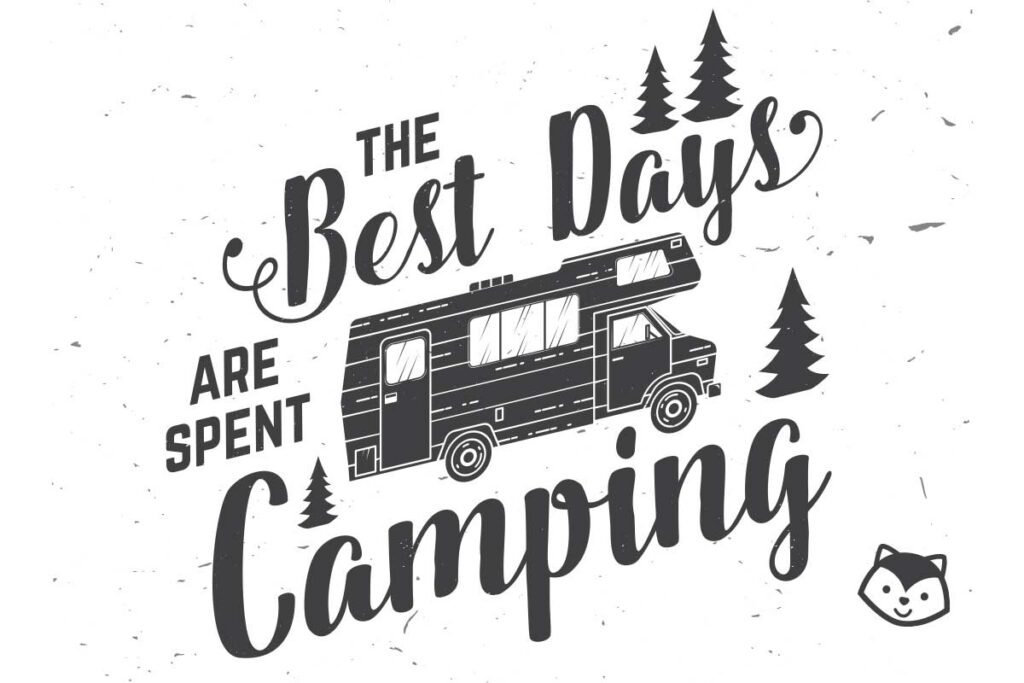 Things to Consider Before your First Camping Trip
Types of Family Camping – Camping with your entire family can range from your backyard to a public or private campground to primitive camping. If your family is new to camping, you may want to ease into it. A tent in the backyard or a nearby state park for one or two nights are both great options. Some families find that renting a cabin at a private campground gives them a chance to get outdoors without becoming a ground dweller (tent camper). Renting or borrowing a pop-up or RV is another option if a tent is intimidating. If you're already an old pro at camping with kids, you can challenge your family to primitive camping tent sites at many state and national parks in the area.
Location, Location, Location – If you aren't familiar with the Wisconsin State Park System, you should be. We are fortunate to have an extensive state park system that provides some of the best family camping in Wisconsin. Most have designated campsites at very affordable rates. Many also boast beautiful hiking trails, beaches, and playgrounds. We also have access to many county parks, national parks, and private campgrounds throughout the state. There are private campgrounds with kid's activities like mini-golf, arranged crafts, and more. If you want to start close to home and keep it simple, two nearby family favorites are High Cliff State Park and Hartman Creek State Park.
Find the Best Gear – The secret is this: you need less stuff to camp with kids than you probably think. You'll need to plan gear for: somewhere to sleep, things to wear, things to do, and things to eat and drink. Sleeping gear can be as simple as a tarp and sleeping bag/blankets or you can begin to move up in gear to a tent or hammock system, or even camp in an RV. Remember when packing sleeping and clothing that nighttime temperatures can cool down in Wisconsin! It might be tempting to bring lots of toys for your kids. Remember that nature is its own playground; and many campsites have hiking trails, a beach, and a playground. A bucket or dump truck can keep most kids occupied for hours when camping. When planning food and water for your camping trip remember the conditions and plan accordingly (if it's hot you may need more access to safe water for drinking or if you're very active you may need to bring more high protein snacks).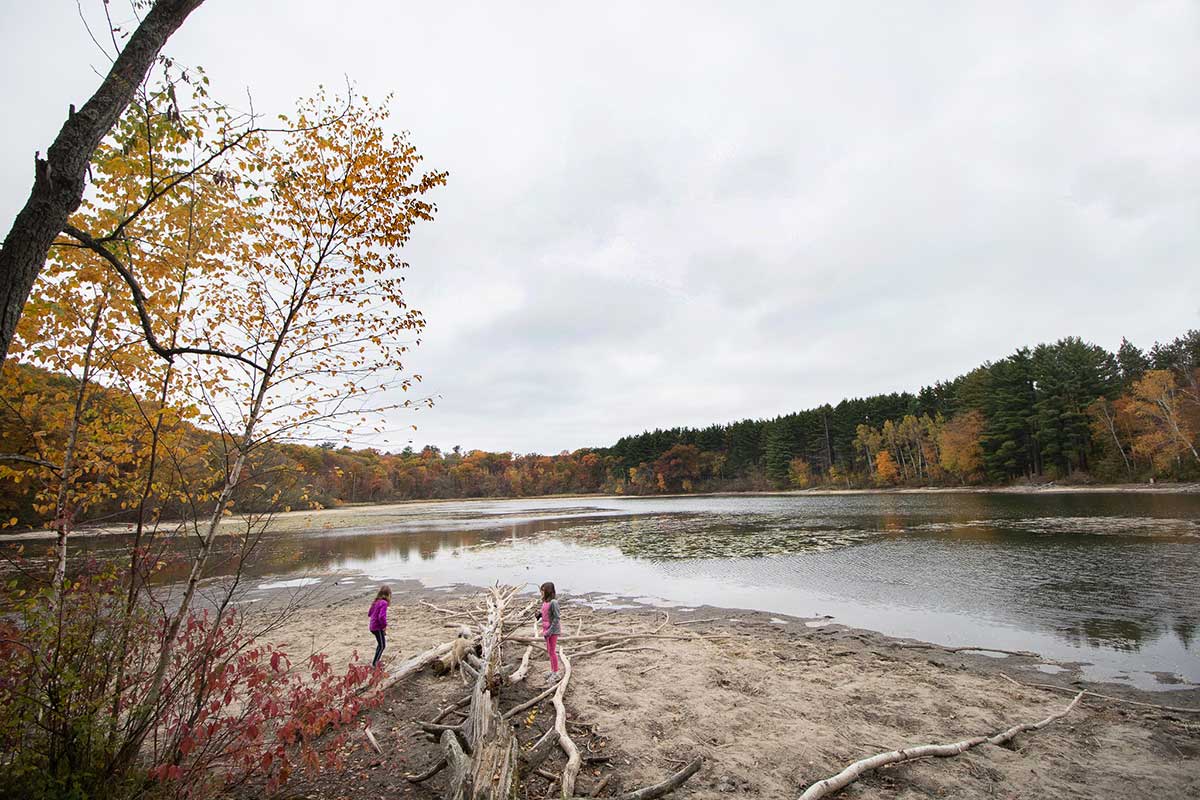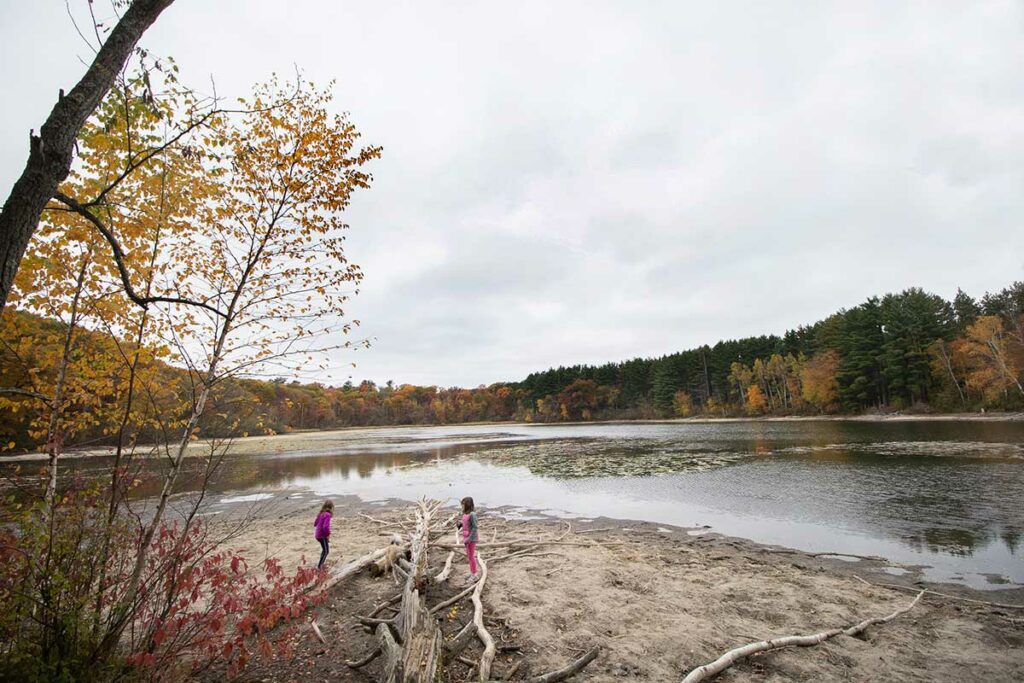 Learn from the Best with these Pro Tips
Divide and conquer! If you have multiple adults with your group, one can take the kids on a hike, to the playground or to the beach while the other sets up the campsite (RV, tent, hammocks, etc)
Plan for your kids to play in the dirt. For your family, this may mean that you bring more clothing to stay clean, or less clothing and just let them be dirty.
Check the weather and plan accordingly. Camping during a summer rainstorm can still be fun if you have shelter and warmth – kids love playing in the rain! Additionally, plan for your sun and bug protection.
Plan for your pets. Many campgrounds allow pets but call ahead to be sure. And don't forget a spot for your pet to sleep, extra water, and pet food. Depending on your kids and your pets, it may be easier for new campers to leave the pets out of your early camping trips until you are more comfortable.
Enlist an experienced friend! If you're hesitant about camping with kids, find a friend or family with experience and plan a trip with them! They can help with logistics, gear, and camping knowledge.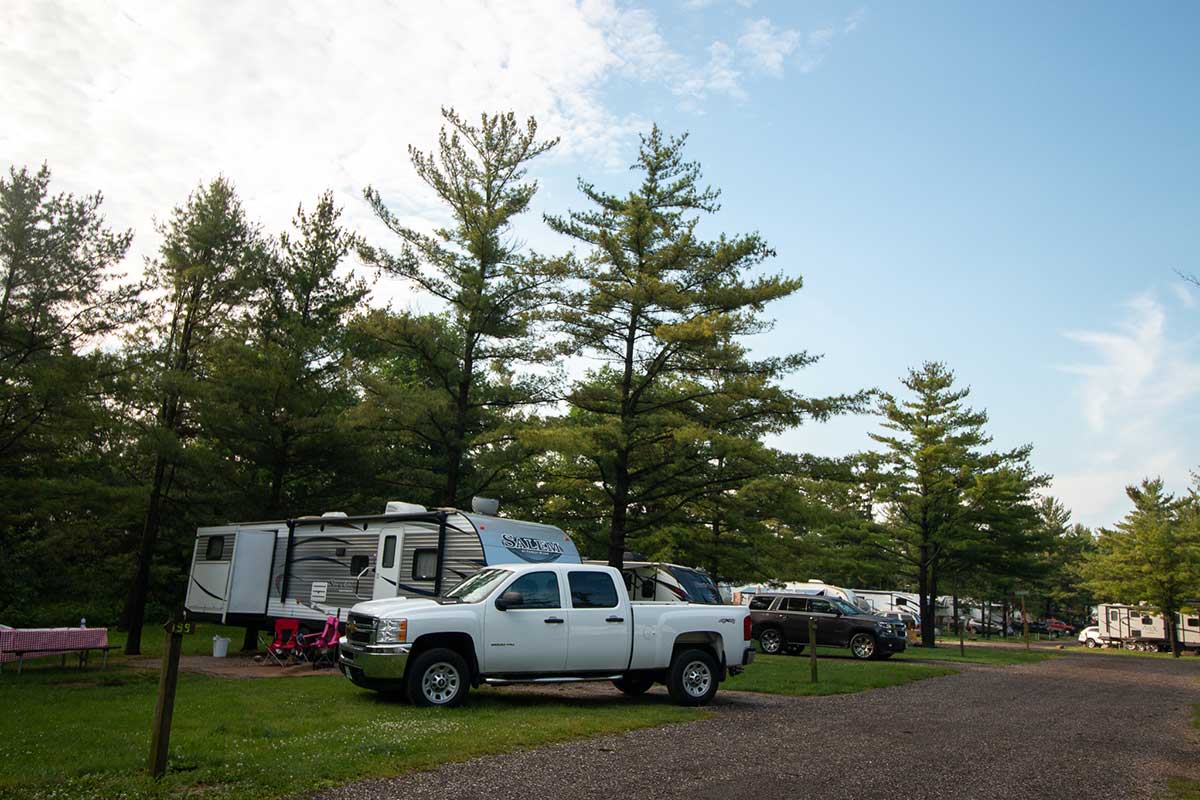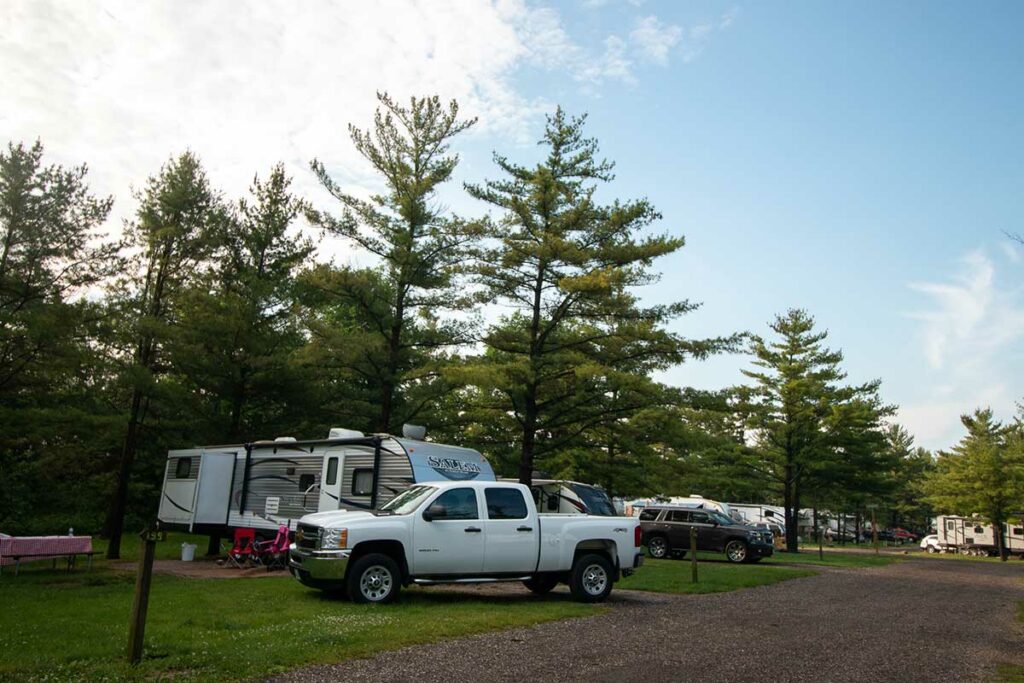 Favorite Camping Recipes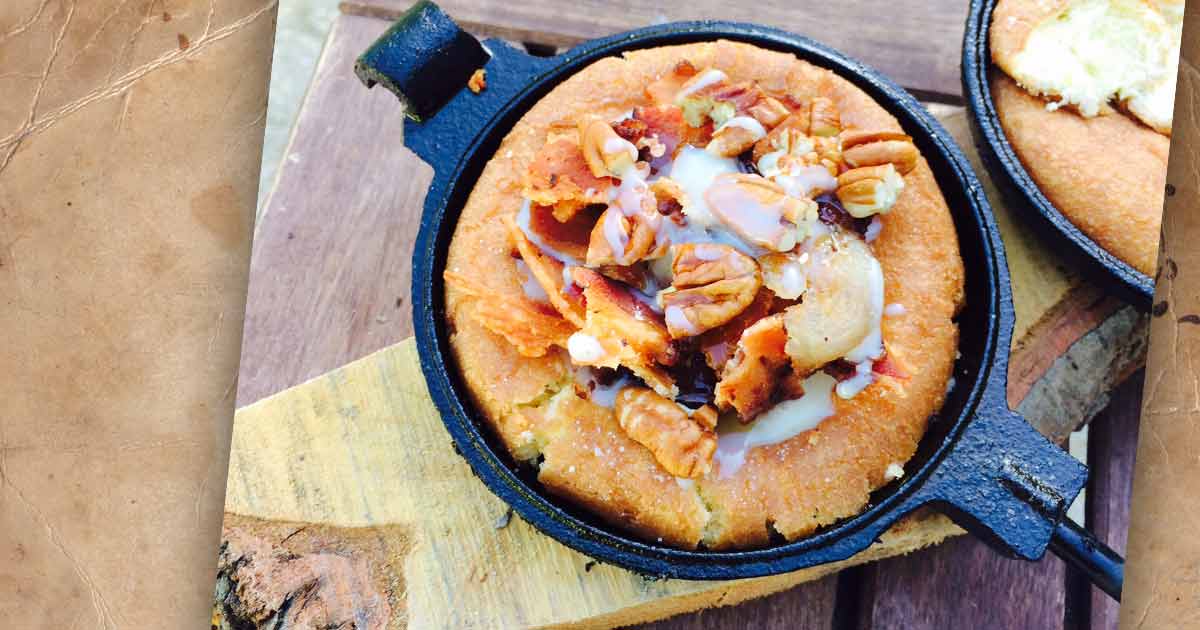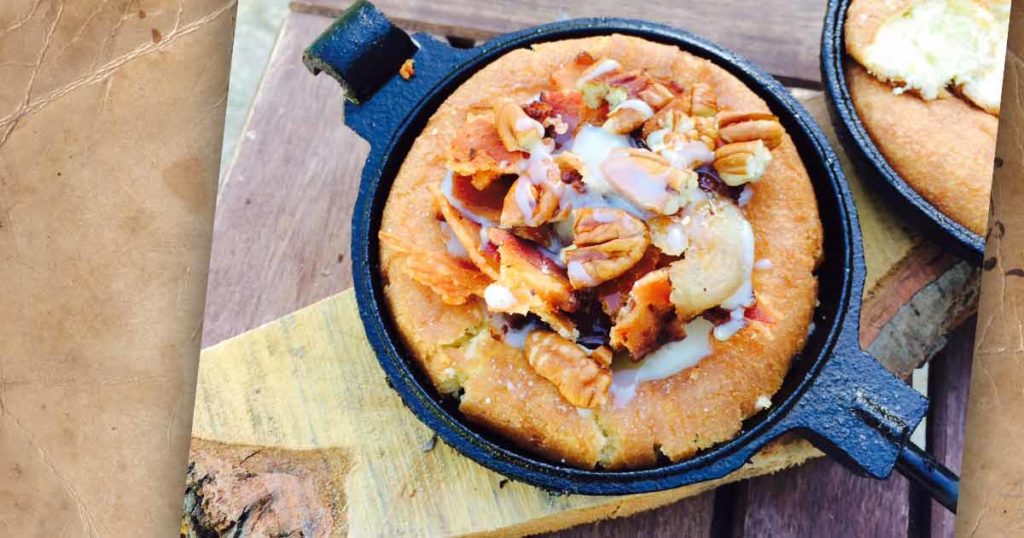 Pudgie Pies
Elevate your campfire cookery with the Pudgie Pie Revolution Cookbook! It's pie iron cookin' for food-lovin' campers! Follow along on Facebook.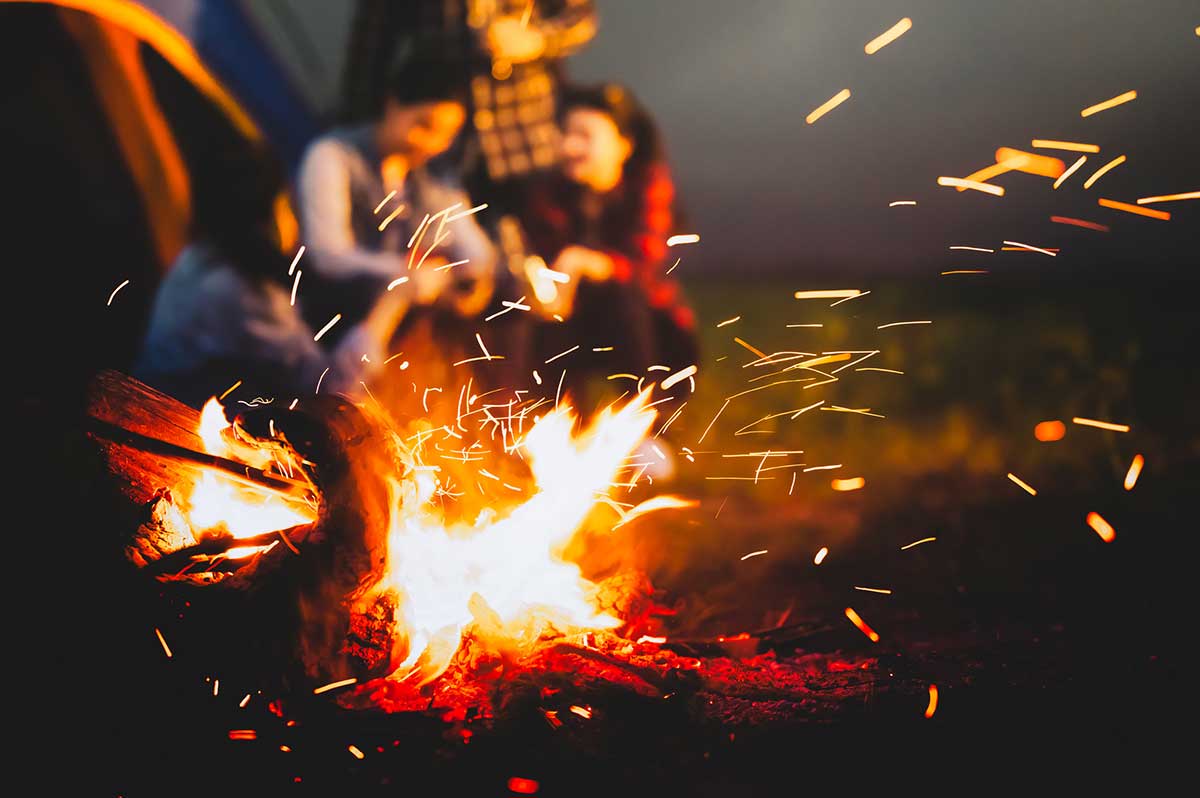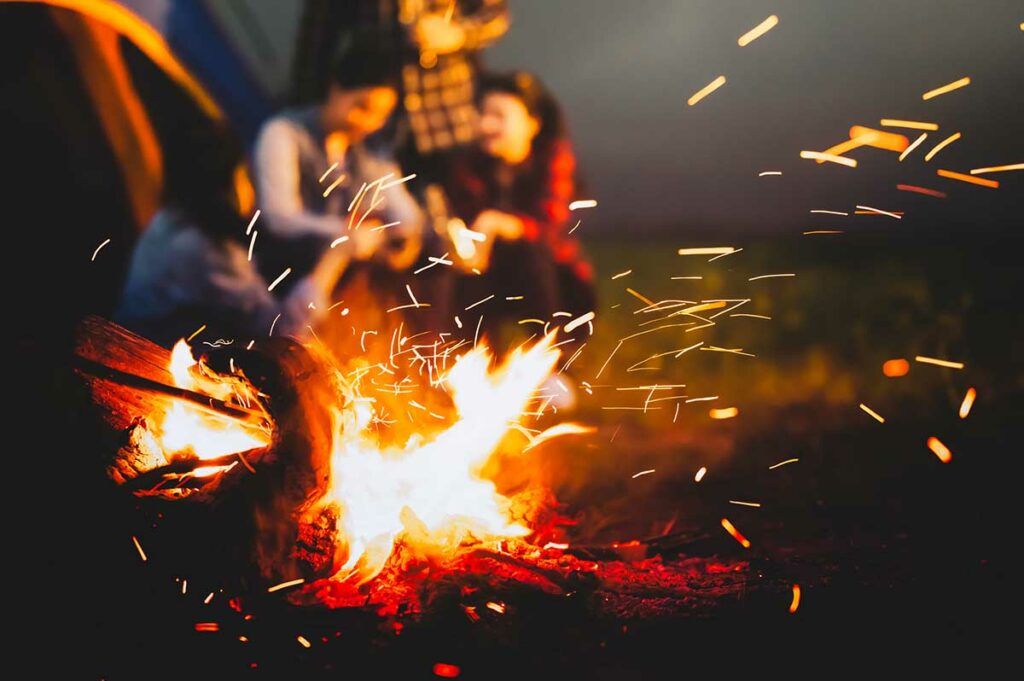 Time to play your trip!
All that's left is to do it! Find a great spot, pack your gear, and head out! Reader recommendations and special picks for the best kid-friendly campgrounds in Wisconsin from our friends at RV There Yet? are below!
RV There Yet? Our Camping Adventures is a Facebook group led by Jillian Burgess, an Oshkosh mom, to share camping trips, favorite products, tricks, and more! 
North Wisconsin Campgrounds
Evergreen Campground
RV There Yet Review: This is one of the best campgrounds for kids in Wisconsin. Very family-friendly, with activities including: a giant jumping pillow, a beautiful sandy beach with inflatables, a splash pad, and pools! They even have a separate kiddie pool and splash pad. They also have some of the best pizza which they will deliver right to your campsite! Bonus — have you ever been to a campground with an adult-only swim-up bar?! Now you can! 
Grand Valley Campground
Located in the heart of Amish Country. Large heated swimming pool and swim pond.
Laci, "We had our very first camping trip last summer here, and had a wonderful time. Very clean, friendly staff, lots of activities for the kids, and weekend events."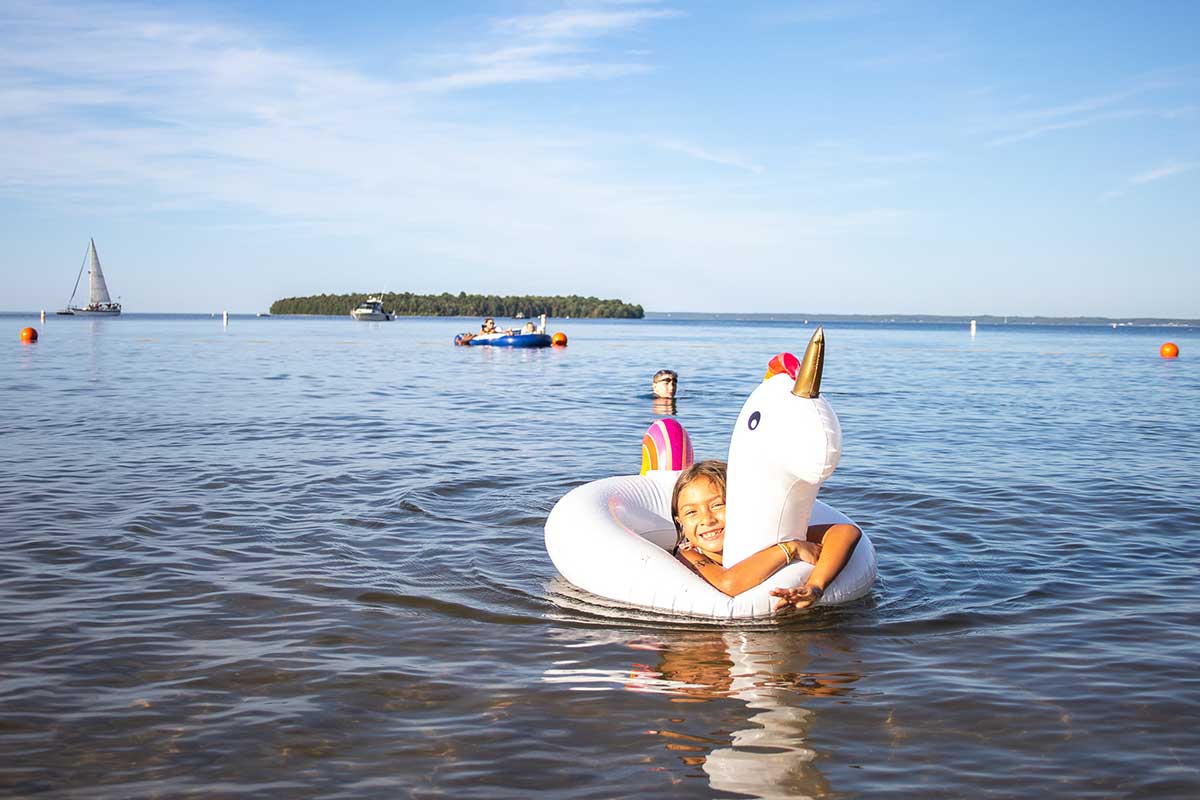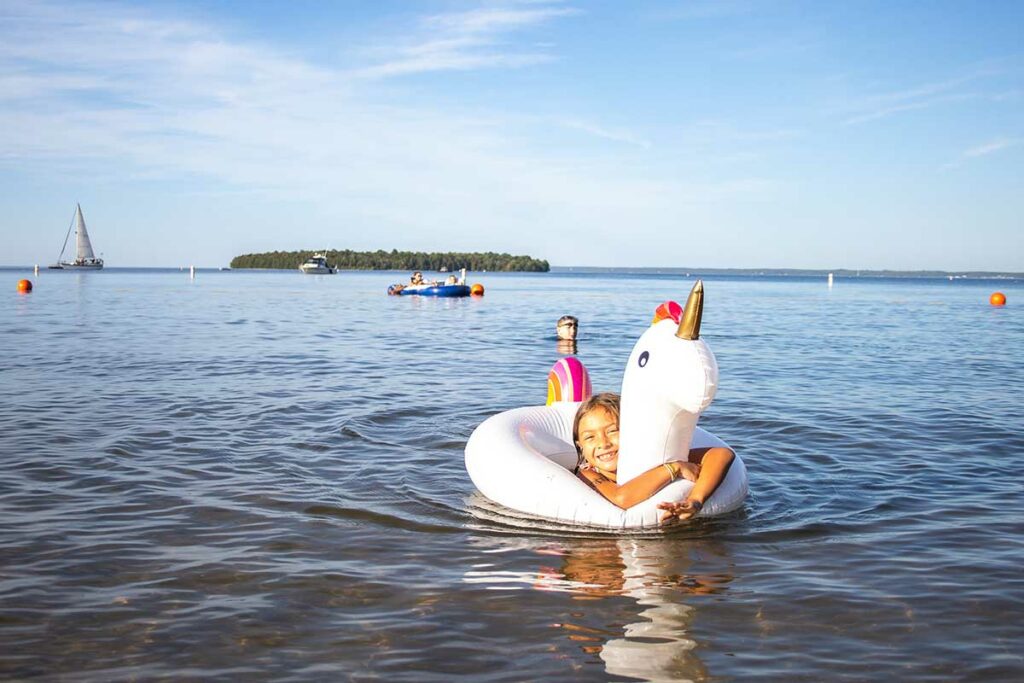 Northeast Wisconsin Campgrounds
Read More: 60+ Best Spots for Ice Cream in Northeast Wisconsin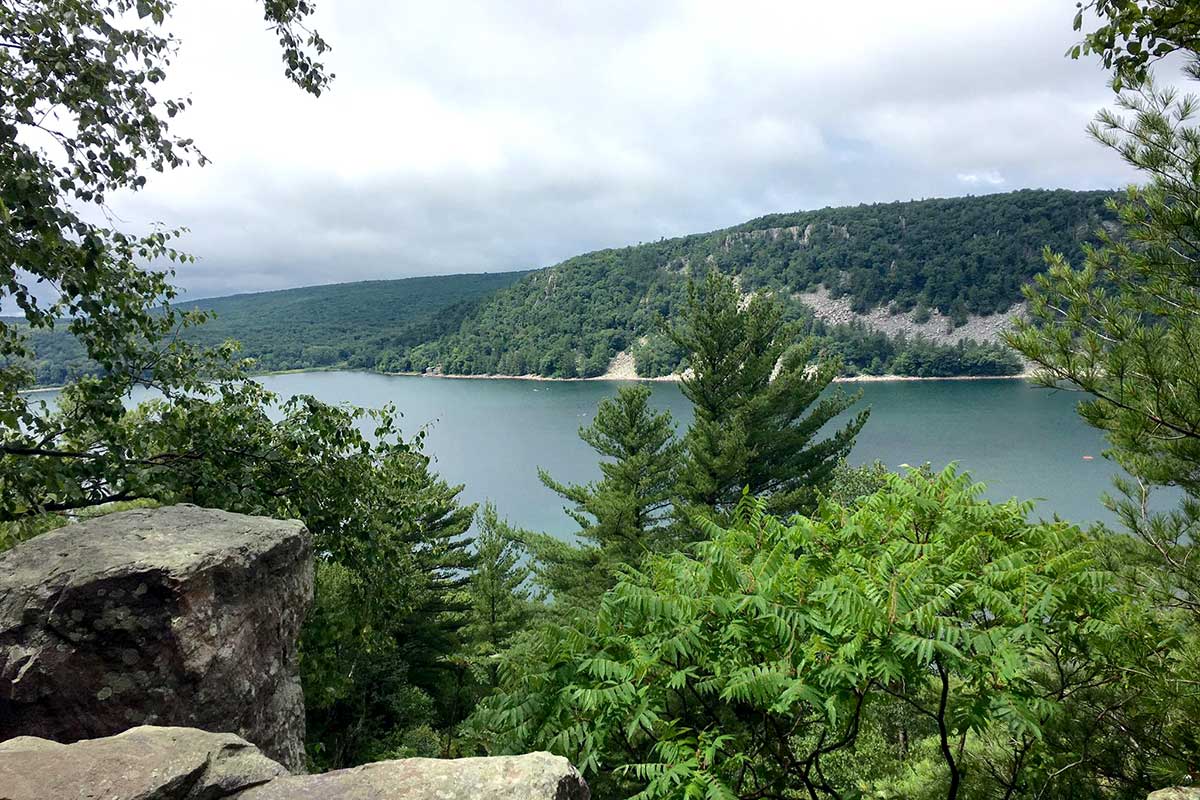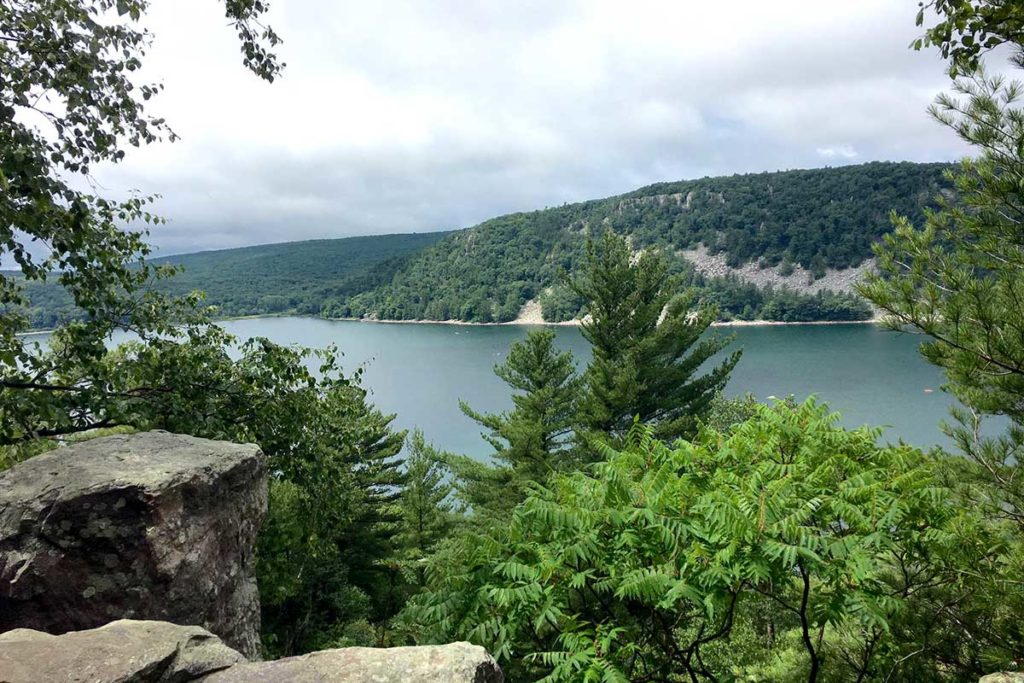 South Central Wisconsin Campgrounds
Southeast Wisconsin Campground
Sun RV Resorts – Fond du Lac East/ Kettle Moraine KOA
103 acres of scenic landscape conveniently located near the Wade House, Ice Age Reserve, and Road America.