Family camping in Wisconsin can span a wide range of experiences, from stressful to awesome. With a little planning ahead, you can tip the scales in favor of awesome. Camping with kids doesn't need to be complicated — simple is often better. We'll talk a bit about types of camping, choosing a camping location, gear so you'll be ready to plan a family camping trip this year.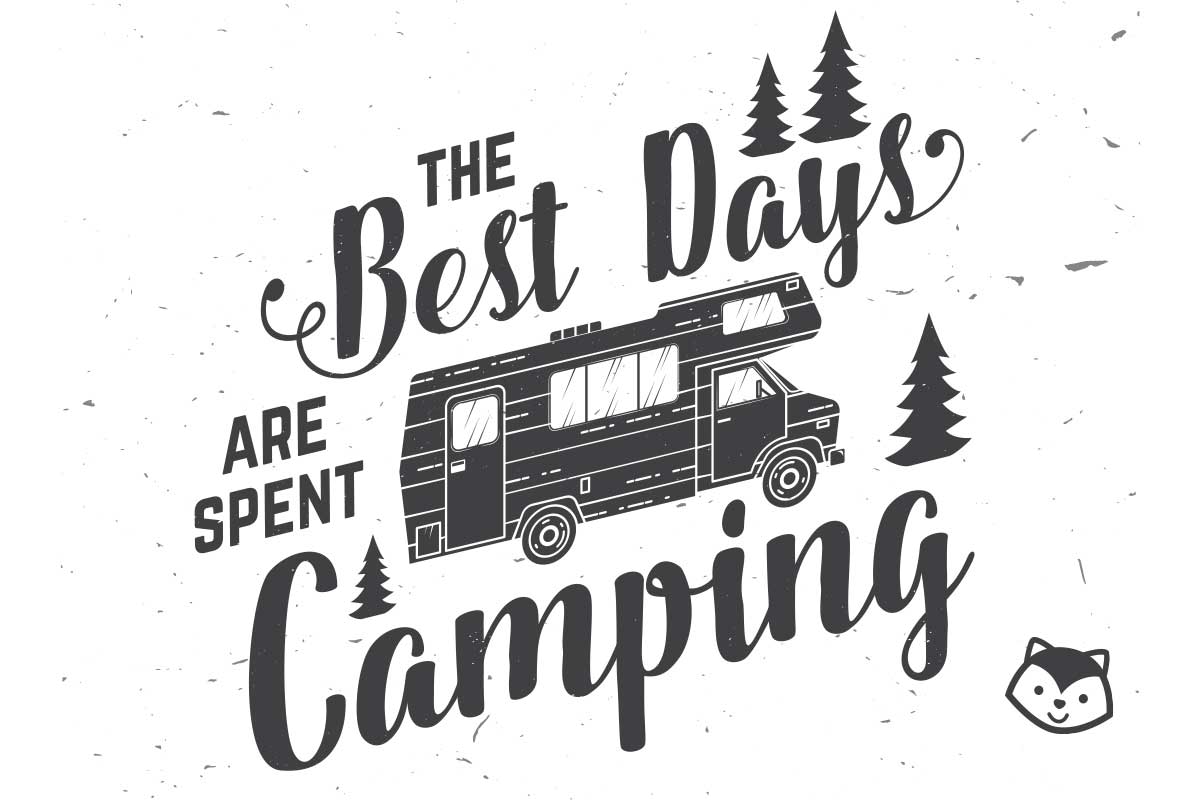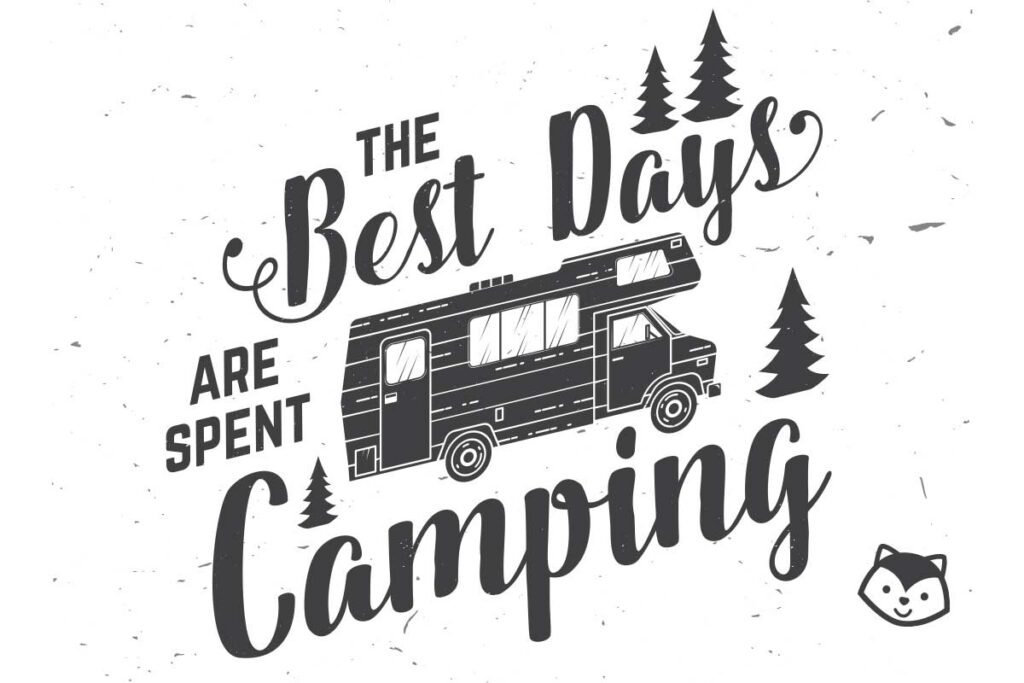 Things to Consider Before your First Camping Trip
Types of Family Camping – Camping with your entire family can range from your backyard to a public or private campground to primitive camping. If your family is new to camping, you may want to ease into it. A tent in the backyard or a nearby state park for one or two nights are both great options. Some families find that renting a cabin at a private campground gives them a chance to get outdoors without becoming a ground dweller (tent camper). Renting or borrowing a pop-up or RV is another option if a tent is intimidating. If you're already an old pro at camping with kids, you can challenge your family to primitive camping tent sites at many state and national parks in the area.
Location, Location, Location – If you aren't familiar with the Wisconsin State Park System, you should be. We are fortunate to have an extensive state park system that provides some of the best family camping in Wisconsin. Most have designated campsites at very affordable rates. Many also boast beautiful hiking trails, beaches, and playgrounds. We also have access to many county parks, national parks, and private campgrounds throughout the state. There are private campgrounds with kid's activities like mini-golf, arranged crafts, and more. If you want to start close to home and keep it simple, two nearby family favorites are High Cliff State Park and Hartman Creek State Park.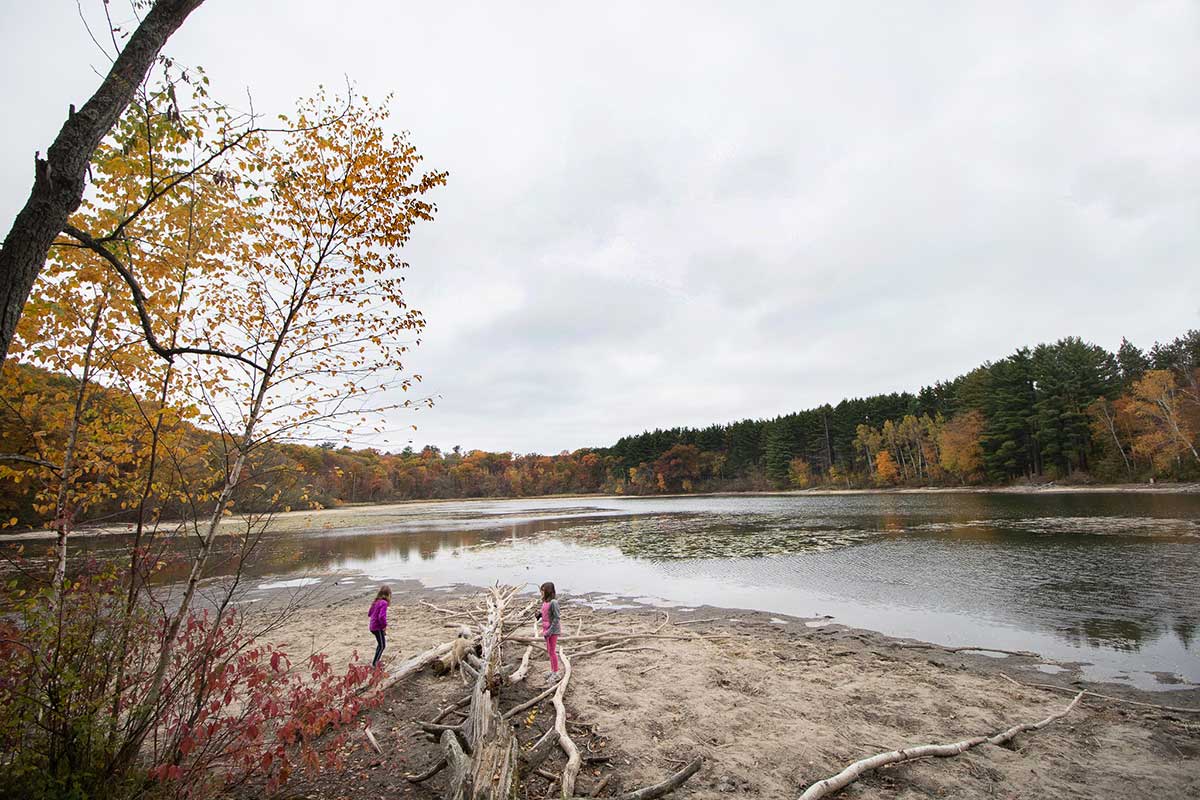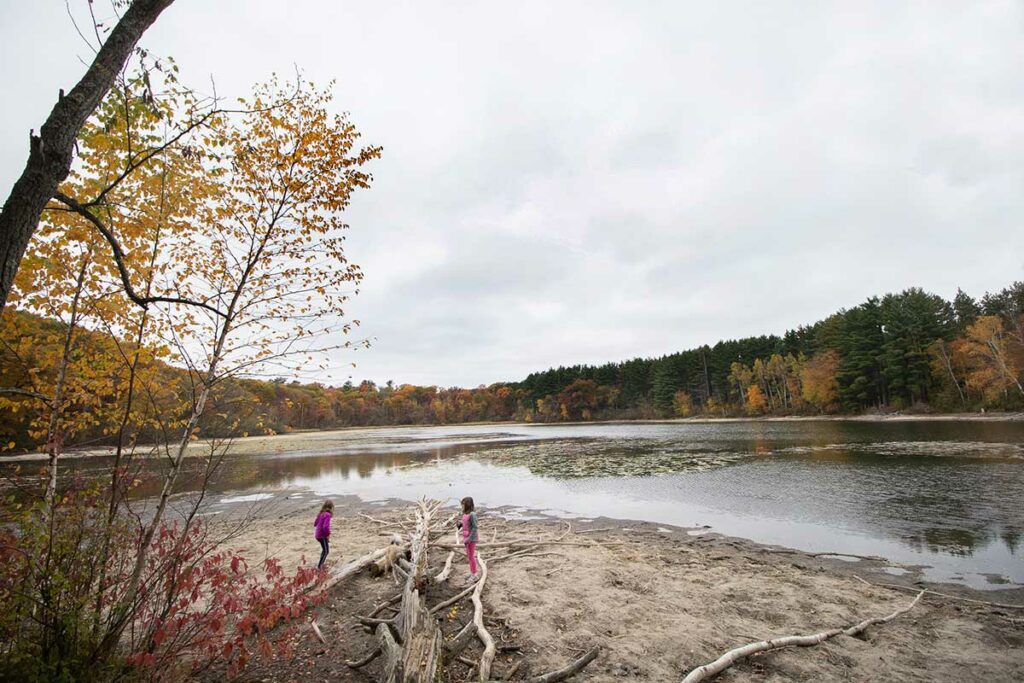 Pro Tips for Making Your Camping Trip Enjoyable and Functional
Divide and conquer for set up! If you have multiple adults with your group, one can take the kids on a hike, to the playground or to the beach while the other sets up the campsite (RV, tent, hammocks, etc)
Plan for your kids to play in the dirt. For your family, this may mean that you bring more clothing to stay clean, or less clothing and just let them be dirty.
Check the weather and plan accordingly. Camping during a summer rainstorm can still be fun if you have shelter and warmth – kids love playing in the rain! Additionally, plan for your sun and bug protection.
Plan for your pets. Many campgrounds allow pets but call ahead to be sure. And don't forget a spot for your pet to sleep, extra water, and pet food. Depending on your kids and your pets, it may be easier for new campers to leave the pets out of your early camping trips until you are more comfortable.
Enlist an experienced friend! If you're hesitant about camping with kids, find a friend or family with experience and plan a trip with them! They can help with logistics, gear, and camping knowledge.
Organize your camp gear into bins: camp kitchen, toiletries, tent gear (ex: fan, lanterns, etc), and non-refrigerated foods. A duffel bag can be great for sleeping bags and pads. Refrigerable foods can be put in a cooler with freezer packs. Freeze whatever you can (ex: taco meat) so that it lasts longer at camp. Have each person bring a backpack (two kids can probably share a backpack for another space savings!)
Make a spreadsheet packing list. This way, you can simply print it out for each new trip that you go on.Don't forget beachwear, toiletries (tip: adults can use a kid toothbrush for a small space/weight savings), rainwear for that quick cloudburst, diapers and a hoodie. Given Wisconsin's weather, you might even want to pack a stocking cap and thin gloves for nighttime. Layer babies/toddlers in appropriate amounts of sleeper pajamas and sleep sacks as sleeping bags can obstruct breathing and aren't practical for moving sleepers. Make sure you take a few moments after your trip to update your packing list with any changes before you forget them!
Consider using a noise machine. Get the kids used to nighttime sounds a few weeks before the trip by having them sleep with a noise machine that has a 'crickets' setting. +100 brownie points if your noise machine can be battery powered, letting you bring it on the camping trip (but then don't forget to pack batteries)! You might also want to trial having kids sleeping together in one space to sort out any issues ahead of the game. A small potty in the tent helps little ones be independent at night without having to go outside of the tent in the darkness.
Baby/young toddler sleep. If you have a baby or young toddler who otherwise normally sleeps in a crib at home, get them used to sleeping in a pack-n-play a week ahead of time, then bring that along. Also bring all the familiar items from their bed at home: sippy cup, stuffy, blanky (depending on their age), book, pacifier, etc.
Get set up for great sleep. If you are camping on a cold night, fill up on hot cocoa, noodle broth, or other hot drinks before bed (in small quantities). If you are camping in the sticky heat, we HIGHLY recommend a shower or trip to the beach for every family member before bed, so you are a bit refreshed and not sweating away as you go to bed.
Plan ahead to hep your kids adapt to camping. A campground is literally a whole new environment for the kids, but not to fear! Read this guide for a successful family camping trip with kids.
Camp when the weather is ideal if possible. Plan the time of year to camp Don't be afraid to make a liberal amount of camping reservations for the summer with the understanding that you probably will cancel some. Wait for the best weather if you want great success. Late May/early June are usually ideal for warm-ish daytime temps, not too chilly at night, and fewer mosquitoes. September is also a glorious month for tent camping. If the forecast predicts all rainy weather, you might want to skip. A bit of rain here or there, however, can be fun if you have a good rain fly on your tent, and a few back up ideas of entertainment in nearby towns or board games in the tent or screen house.
Find a way to take a parenting break. Whether you bring along the grandparents, a tablet, audiobook, or a good old fashioned family nap, you're going to want to have a way to take a break from the kiddos somehow during your trip. When you're sleeping under the stars or hearing strange noises, chances are your children will want to go to bed when you do and will be up the second the birds begin chirping in the morning. While these tools are not intended to keep the kids entertained the entire trip, don't be afraid to use them for some much needed adult self care while you're roughing it together!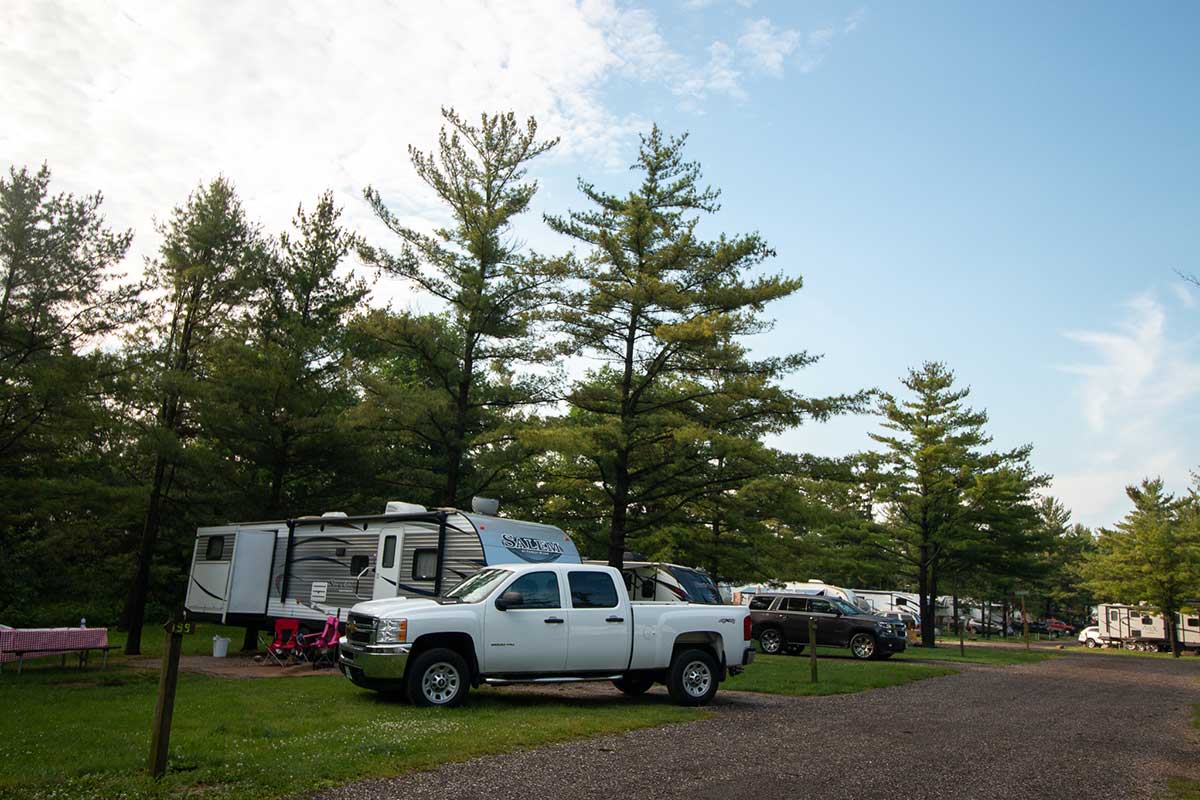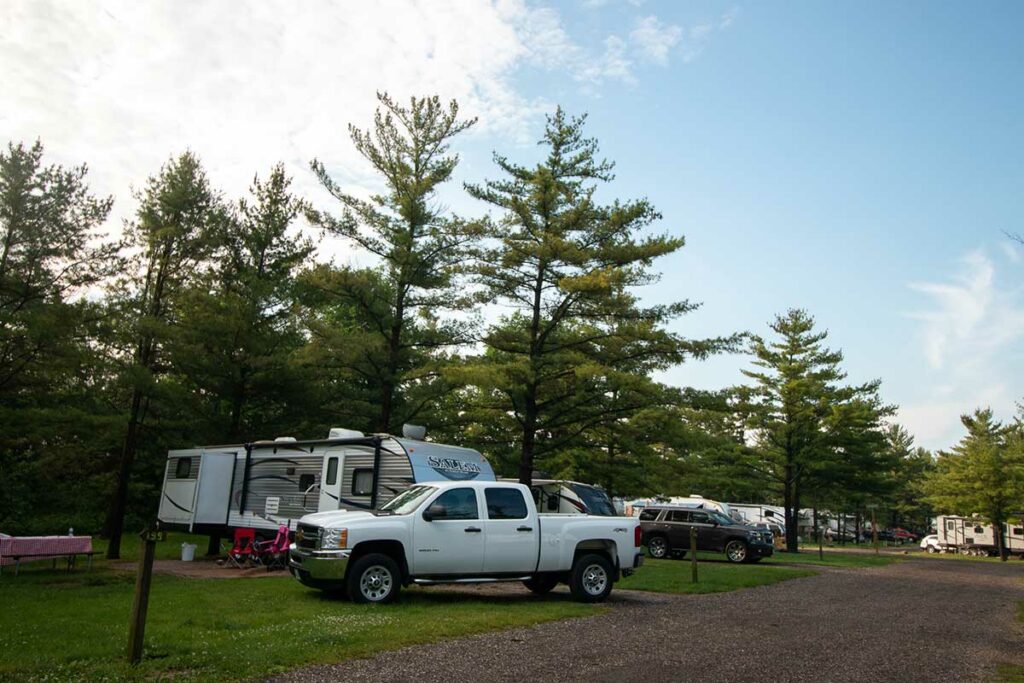 Family-tested Camping Gear
A glorious trip of good, old-fashioned camping with the family may sound like a refreshing change of pace, but, let's be real: camping with young children (or anyone) can be downright uncomfortable at times. If thinking about a family camp has you sweating, fear not! Here are some of our best gear recommendations and tips to help you and your family embark on a successful, and even enjoyable, family camping trip:
CORE 12-person Instant Cabin Tent. This tent is a game changer. Set up and take down in 5 minutes. Can be configured with up to three rooms, so parents can have a bit of privacy, and kids can still feel secure in the nighttime darkness. You can stand up in this tent! No more slithering into bed like a snake. You won't hate camping in this.
Coleman Pack-away Camping Cot. This, combined with the next item make for a VERY comfy bed.
Therm-a-Rest NeoAir Sleeping Pad. Well worth the money – this acts as a pillow-top for the camp cot. It also comes with an inflation sack, so you don't get winded trying to inflate it.
Zero-degree Sleeping Bag. We'd suggest pairing this bag with a lighter one. Since Wisconsin nights can be chilly, you'll have a choice of sleeping warm or just covering up. Make sure to get the kids toasty sleeping bags, too, so they don't constantly waking throughout the cooler nights!
The pillow from your bed. We know this bends the rules of camping, but it makes for SUCH a cozy night's sleep! We've tried special camping pillows, and they are a pain in the neck, literally.
Rechargeable headlamp. The option for a red light really helps save your night vision. Children also love to wear headlamps, and it keeps the light directed whenever their head goes (not constantly in your eyeballs!)
Rechargeable tent fan/lantern all-in-one. These are great for keeping things a little cooler on a sticky night. These inflatable solar lanterns are also pretty sweet and pack down to practically nothing.
Camp Mess Kit. The kids love to have their own meal kit, and it packs away well. A spork is a perfect all-in-one camping utensil.
Rome Campfire Cookware. A 3 generation family business in Madison has been making camping cookware since 1964. Look no further for your pudgy pie irons! Also, check out their waffle irons, panini irons, heart-shaped pie irons, marshmallow tree roaster, popcorn poppers, and loads of other great camping cookware while you're at it. You can order online directly or find many of their products at Scheels.
Stainless steel insulated cups. These are perfect for a cup of hot cocoa or noodle broth to warm little ones up before bed!
Primus Stove. This, along with a couple pots and pans, will have you camp-cooking like Gordon Ramsay (especially if you use our handy guide).
Spatula, knife, fork and tongs. Get these wherever you like, even from the dollar store. Just make sure any non-metallic utensils are silicone, not plastic. Hot bacon grease will melt your plastic spork in a jiffy…
Insulated Tumblers for the parents. These are fantastic for your morning coffee, or for an old-fashioned after the kids hit the sack!
Refillable water tote. If you prefer the taste of water from home (and want to save the hassle of buying some at the store or running back and forth to the drinking fountain at the campground), then this is for you. It's a great item to have on family road trips, too, for easy water bottle refills.
Fire Starters. Another, more impressive method is to carve fatwood into a featherstick and light that. Either way, we're pretty sure camping without a fire isn't camping, so pack a way to light the s'more toaster! While we're discussing campfires, don't forget to pack a cigarette lighter or barbecue lighter!
Thermacell. Most Wisconsinites already know about Thermacells, but check this one out – it connects to a canister of camp fuel, so it won't run out for DAYS! If you need something to stand the bugs, then this is worth considering.
Camp chairs. These are great for those who don't want to lug around larger, traditional camp chairs. Plus, they're a great size for school-aged kids that have outgrown the toddler camp chairs.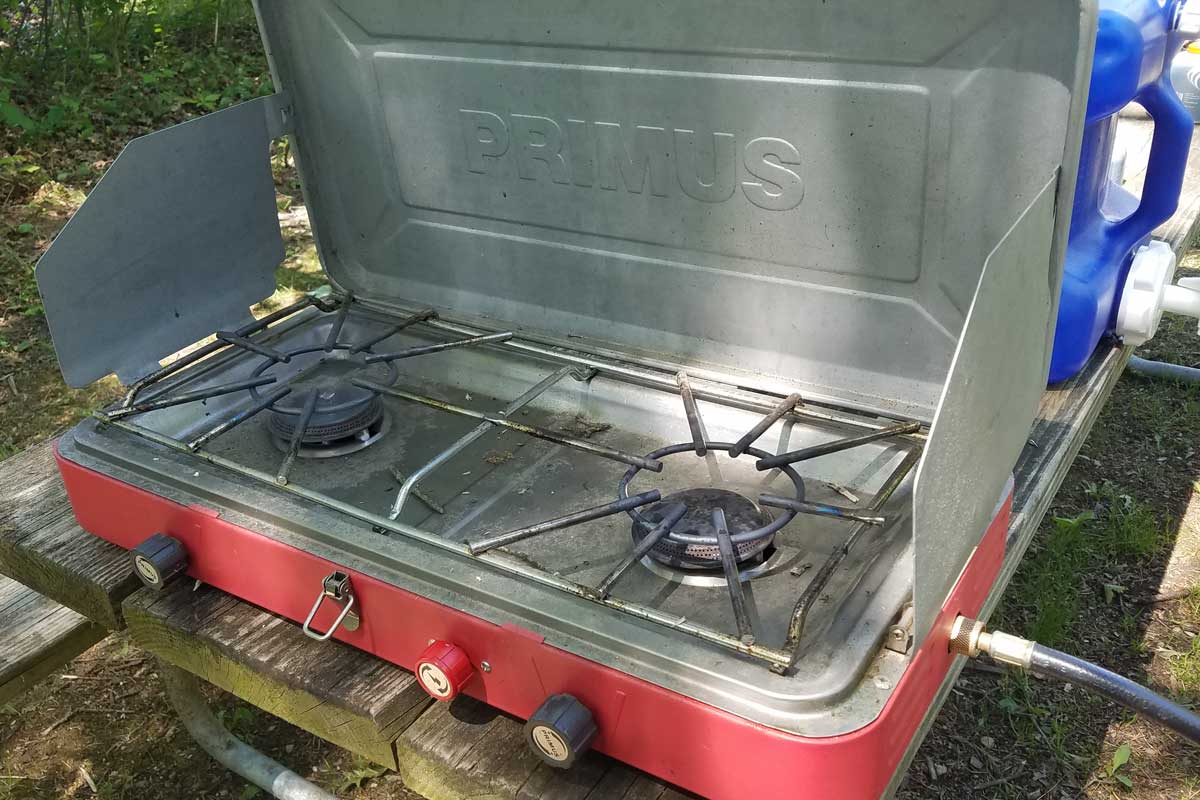 Favorite Camping Recipes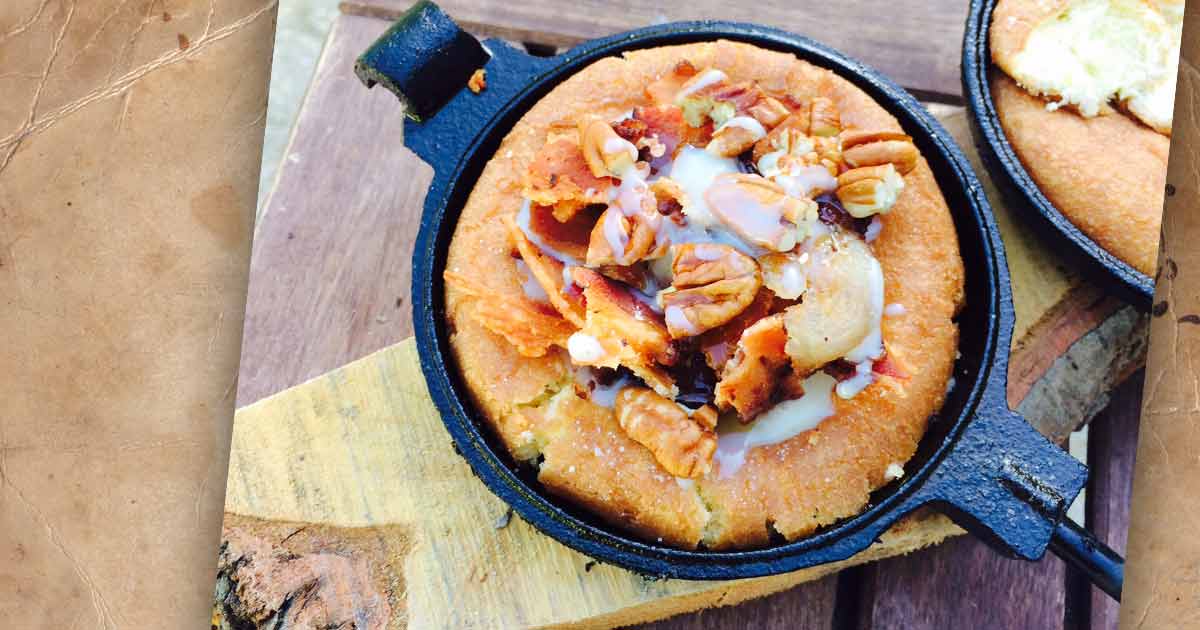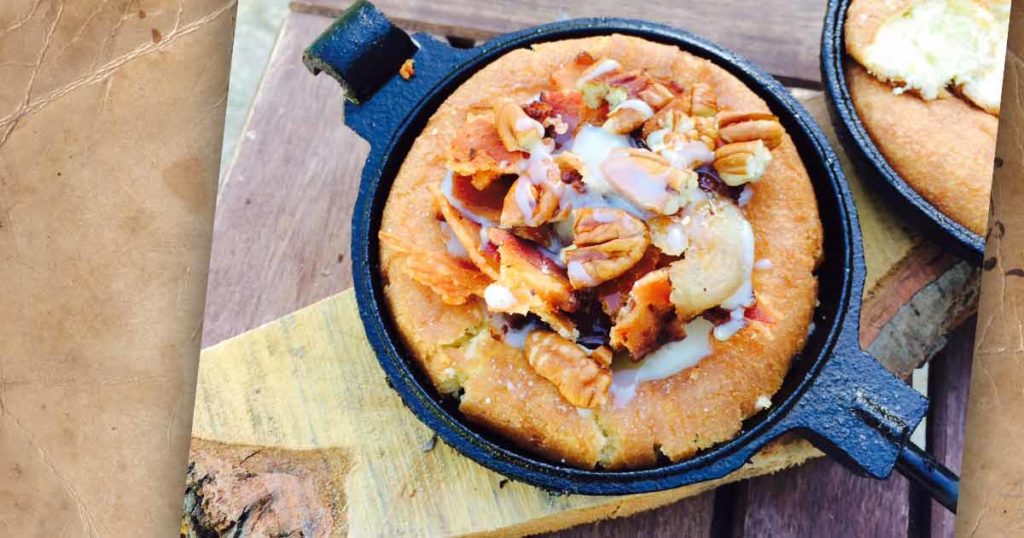 Pudgie Pies
Elevate your campfire cookery with the Pudgie Pie Revolution Cookbook! It's pie iron cookin' for food-lovin' campers! Follow along on Facebook.
Ultimate S'mores
Take your s'mores to a whole new level with some all-star ingredients:
North Mallow Marshmallows: These yummy all-natural gourmet marshmallows are crafted in Minnesota and have no artificial ingredients or chemical preservatives. Bonus: they won't catch on fire! Available in Vanilla Bean, Chocolate Chip and Caramel Swirl. If you are lucky you may find them at TJ Maxx or order online
Happy Bellies Bakeshop Graham Crackers: These all natural, hand crafted graham crackers make the ultimate s'more. Stop by the bakery on 2107 Richmond Street in Appleton or order online.
Vande Wall's Chocolate: Stock up when the neighbor kids sell you their fundraiser chocolate bars or head to the candy shop at 400 N Mall Drive in Appleton!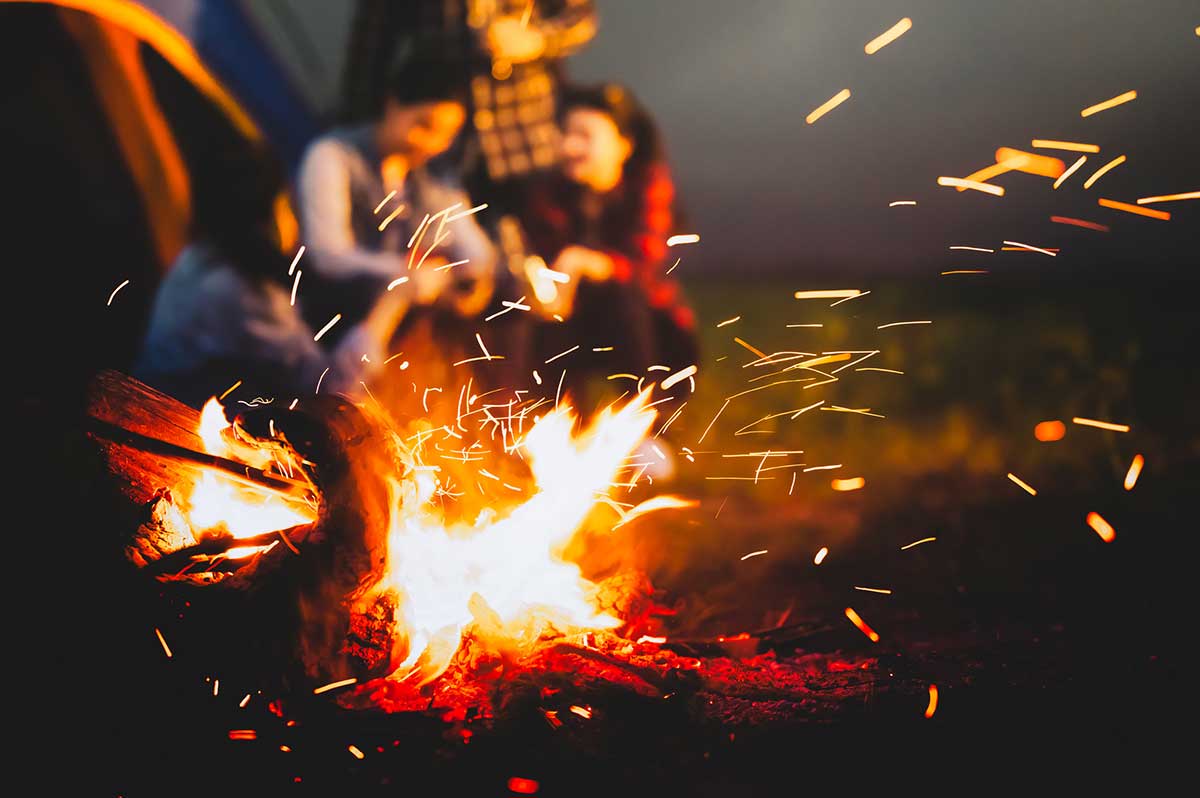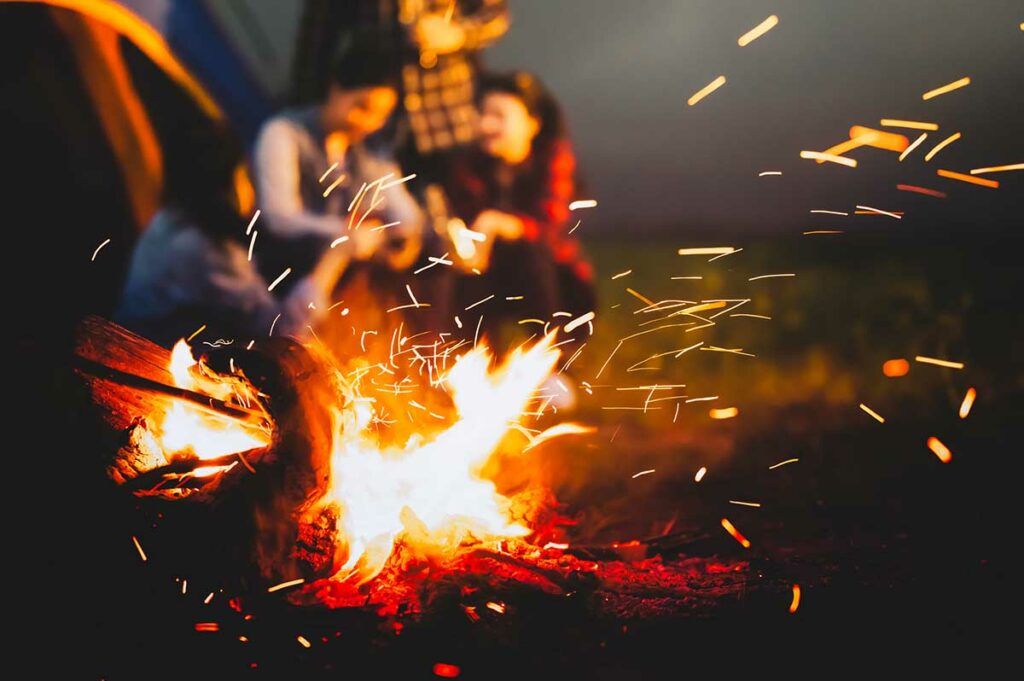 Time to play your trip!
All that's left is to do it! Find a great spot, pack your gear, and head out! Reader recommendations and special picks for the best kid-friendly campgrounds in Wisconsin from our friends at RV There Yet? are below!
RV There Yet? Our Camping Adventures is a Facebook group led by Jillian Burgess, an Oshkosh mom, to share camping trips, favorite products, tricks, and more!
North Wisconsin Campgrounds
Evergreen Campground
RV There Yet Review: This is one of the best campgrounds for kids in Wisconsin. Very family-friendly, with activities including: a giant jumping pillow, a beautiful sandy beach with inflatables, a splash pad, and pools! They even have a separate kiddie pool and splash pad. They also have some of the best pizza which they will deliver right to your campsite! Bonus — have you ever been to a campground with an adult-only swim-up bar?! Now you can!
Grand Valley Campground
Located in the heart of Amish Country. Large heated swimming pool and swim pond.
Laci, "We had our very first camping trip last summer here, and had a wonderful time. Very clean, friendly staff, lots of activities for the kids, and weekend events."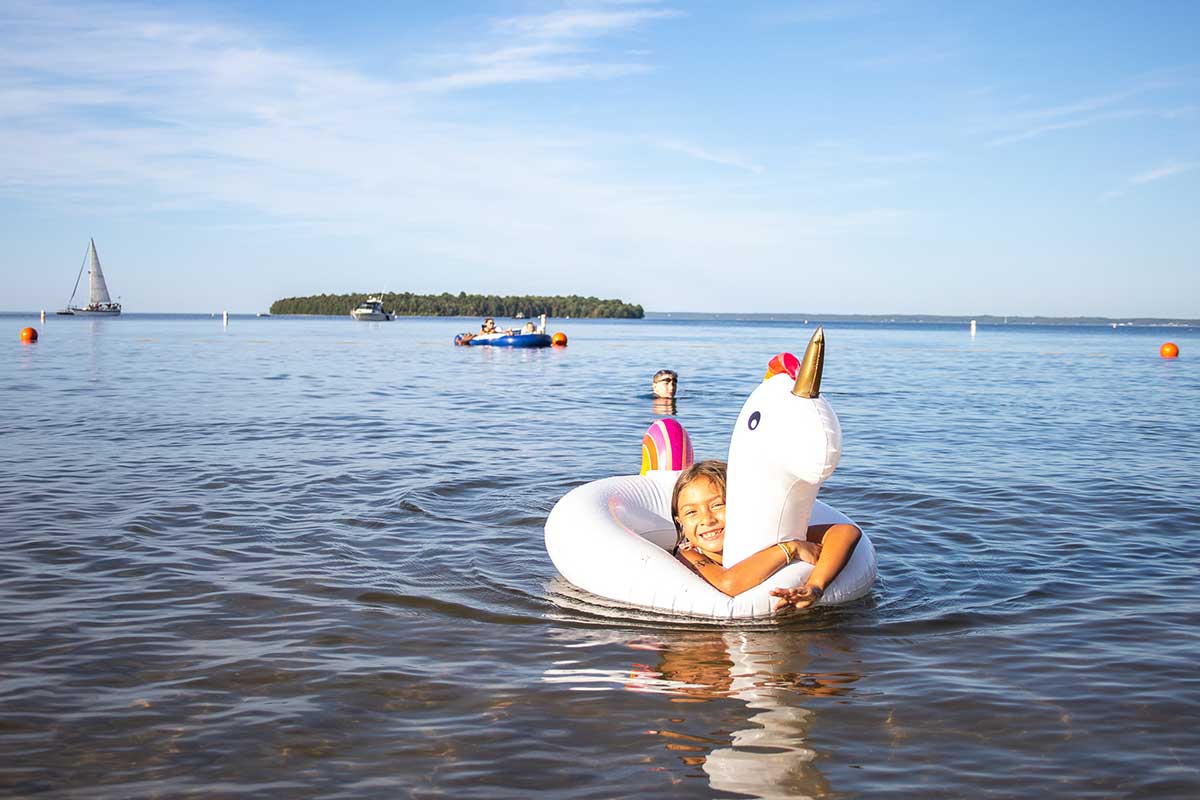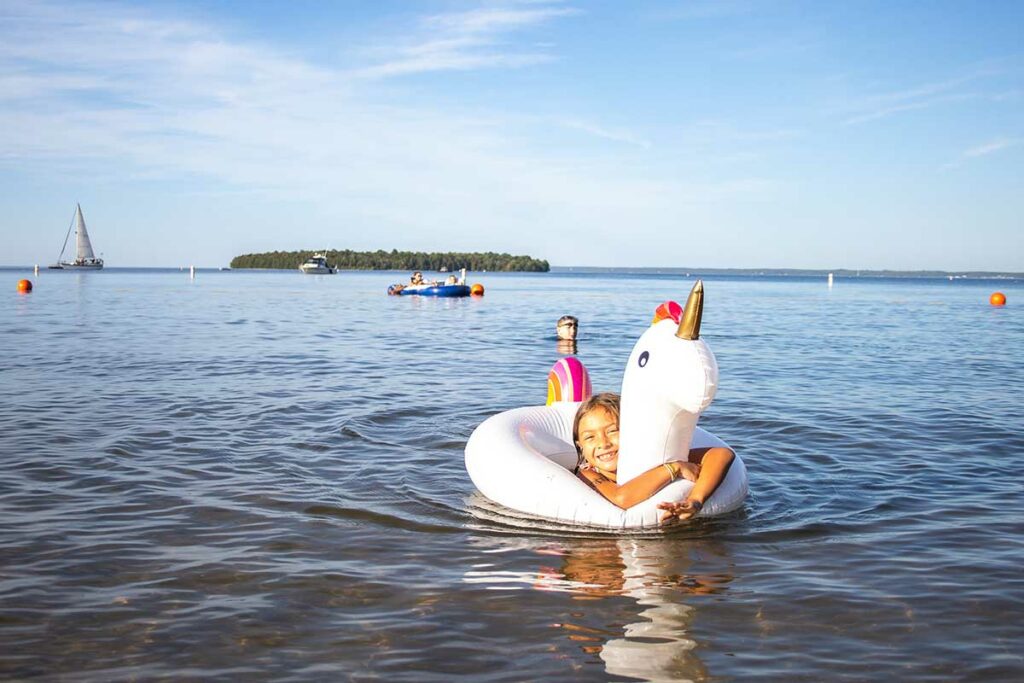 Northeast Wisconsin Campgrounds
Read More: 60+ Best Spots for Ice Cream in Northeast Wisconsin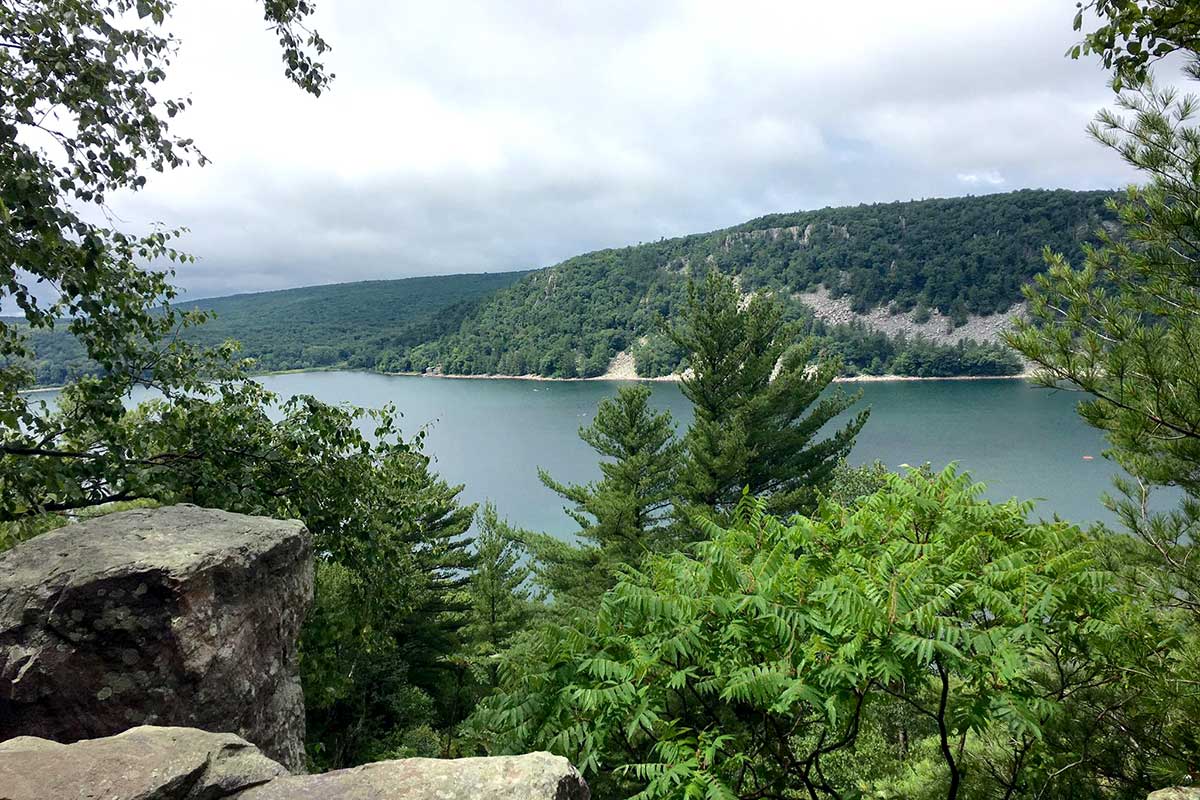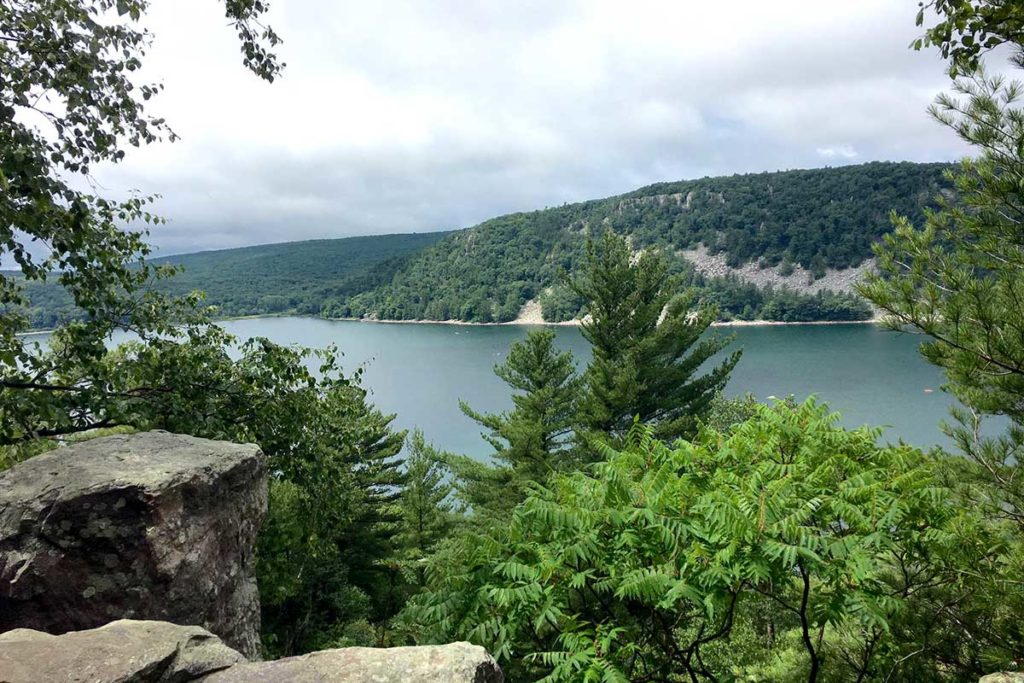 South Central Wisconsin Campgrounds
Southeast Wisconsin Campground
Sun RV Resorts – Fond du Lac East/ Kettle Moraine KOA
103 acres of scenic landscape conveniently located near the Wade House, Ice Age Reserve, and Road America.