If your little scientist is all a-buzz about rocks, minerals, and geology, then the Weis Earth Science Museum is the perfect destination for your next family outing! This affordable gem of a Wisconsin geology museum is located right here in Menasha. You'll learn about dinosaurs, fossils, the history of mining in Wisconsin, and Wisconsin's natural resources, and get an eyeful of many stunning geodes and other rocks & minerals. Ready to explore? We've got all the details you need to make a family fun day of it!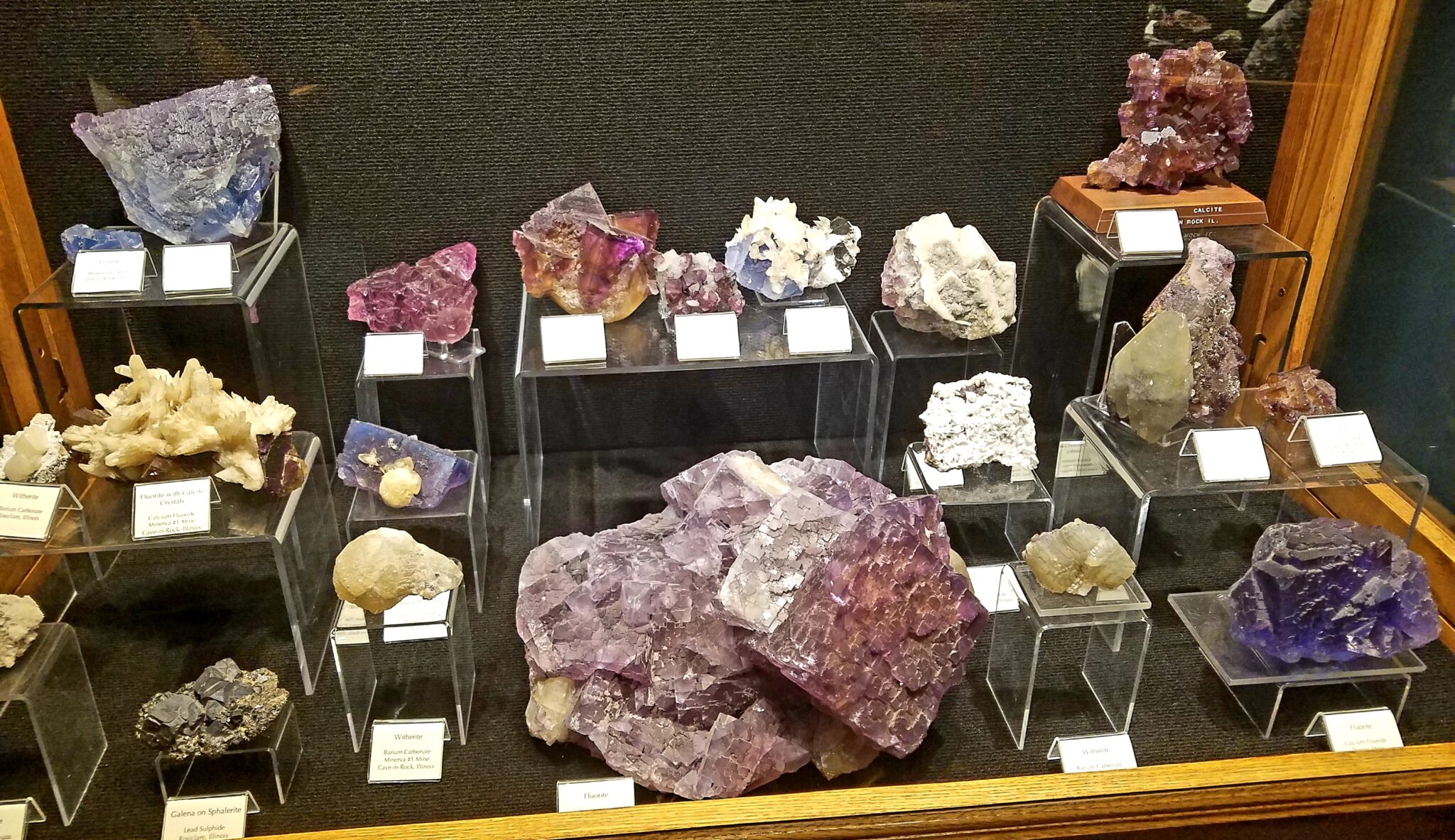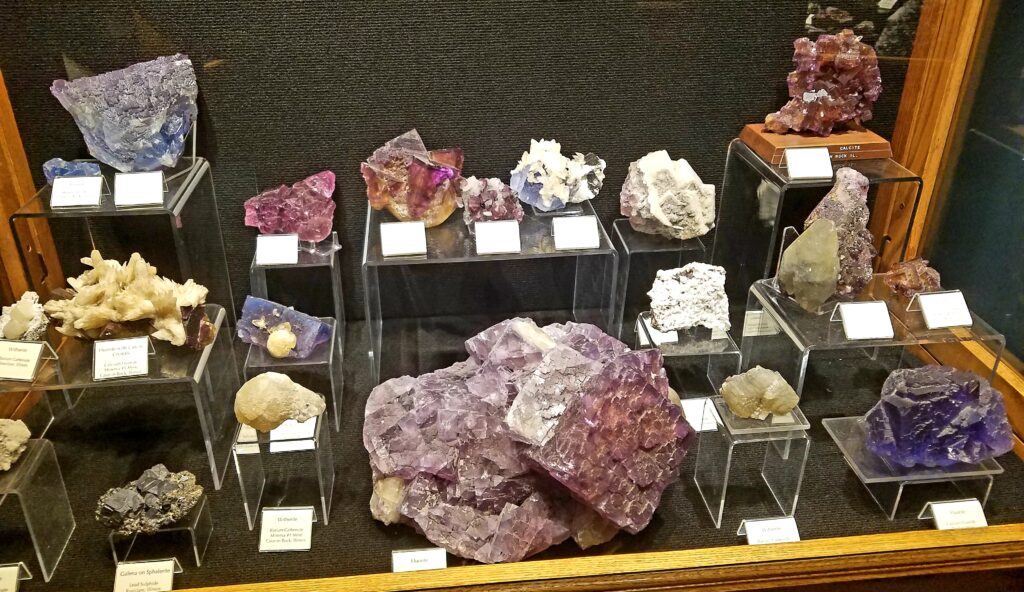 The Weis Earth Science Museum is located near the southwest corner of the UW-Oshkosh Fox Cities campus. Enter the building at the main entrance 1W (near the Barlow Planetarium), and take the first hallway on your right to get to the museum. FREE parking is available in the lot on the west side of the building.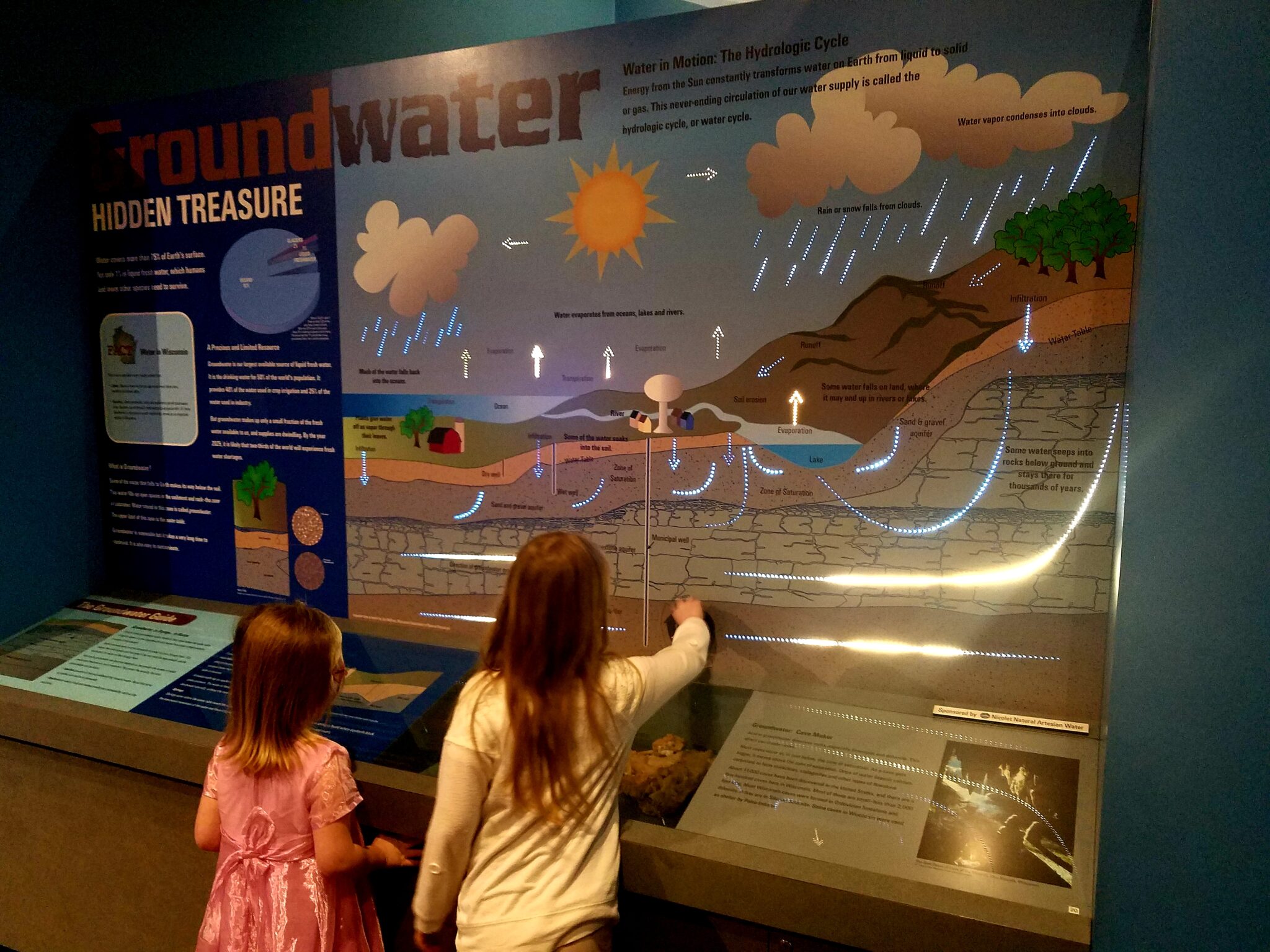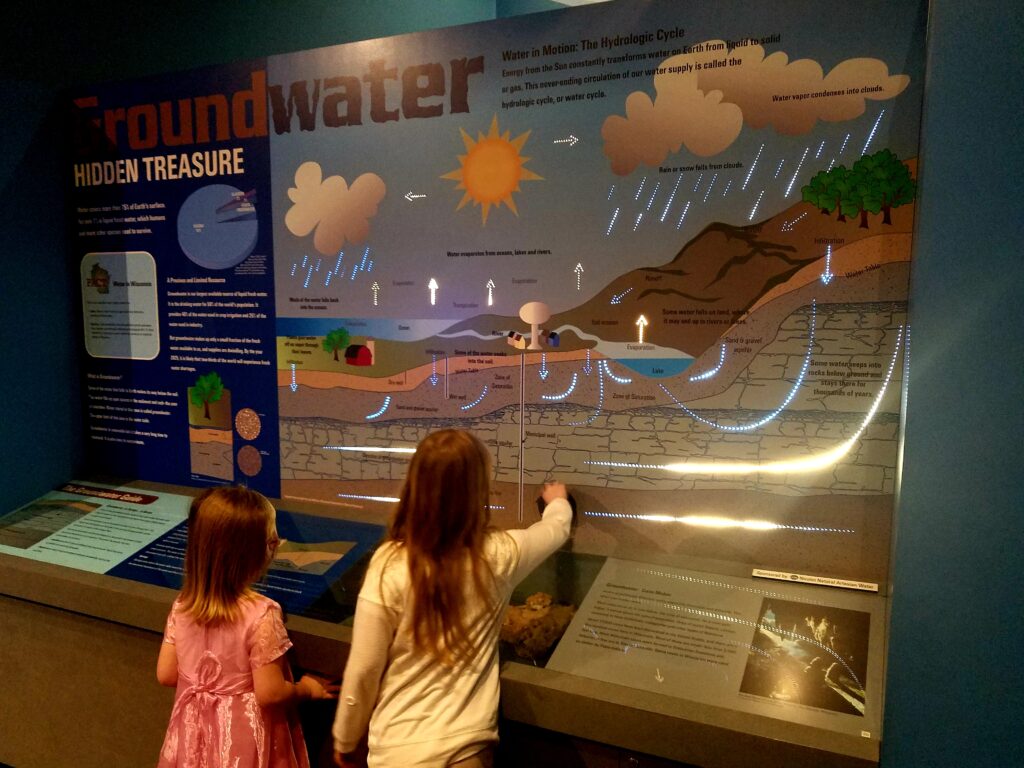 Visiting with Young Children
The museum is child-friendly and stroller-friendly. There are plenty of hands-on experiences to keep little explorers busy. The dino bones, fossils, mineral specimens, etc., are all kept safely behind plexiglass, so you can feel free to bring those who like to explore by touching them.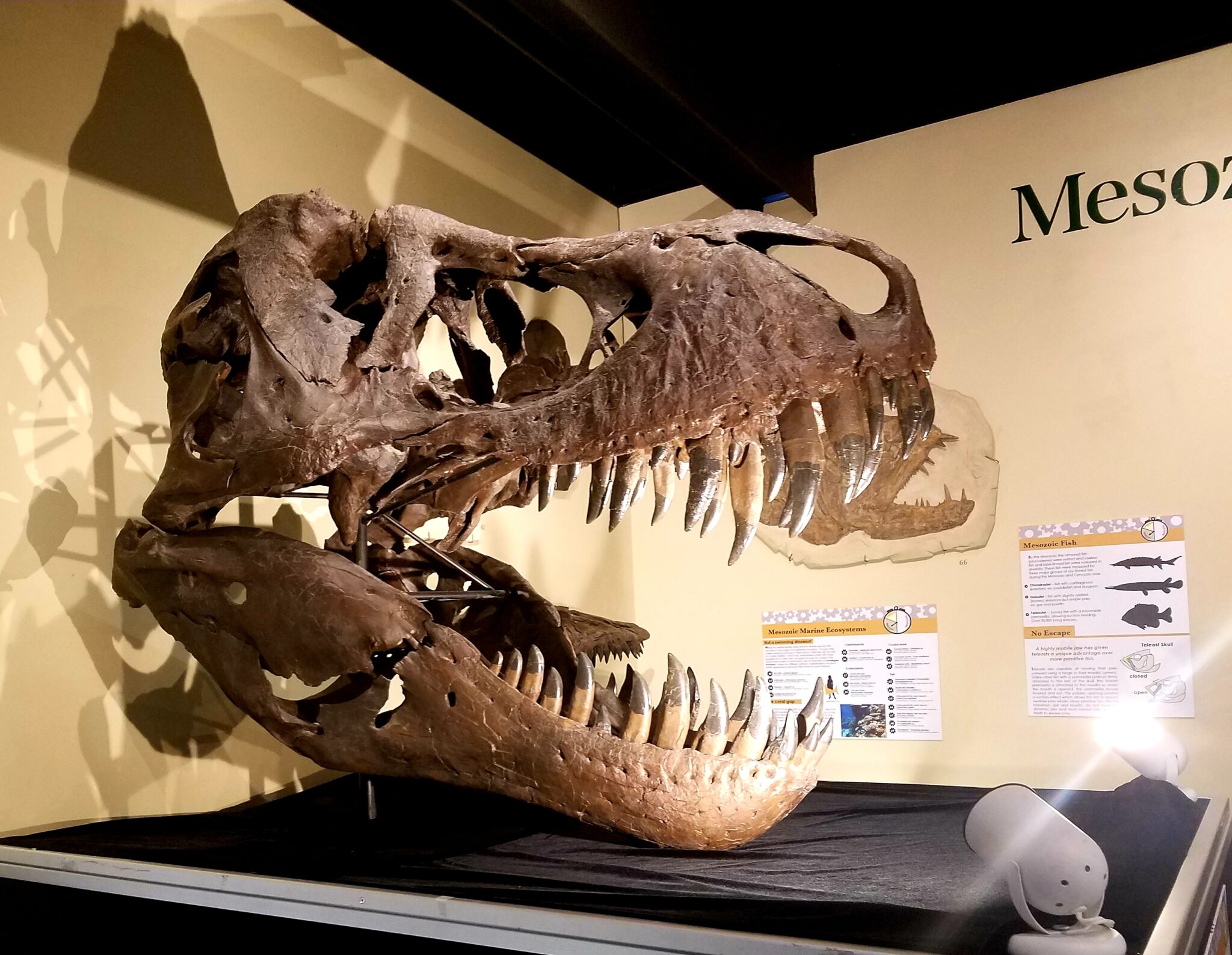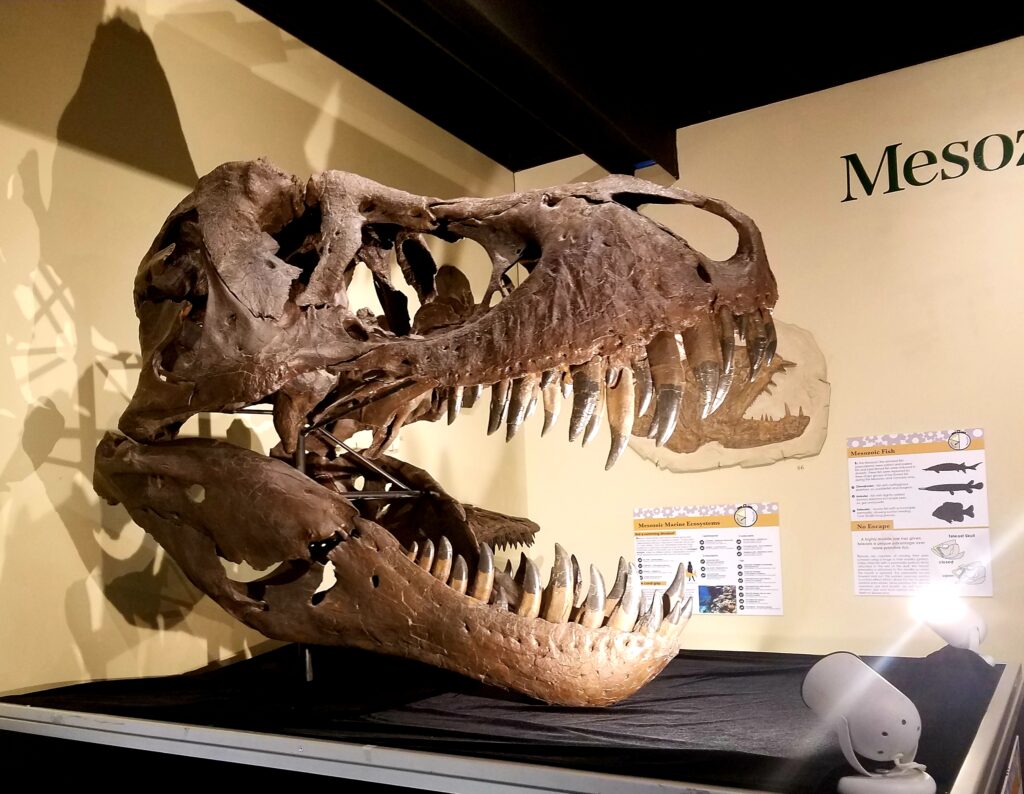 History of the Museum
The Weis Earth Science Museum is named after Leonard and Donna Weis, who provided the foundation financial gift for the museum's inception. It was named the Official Mineralogical Museum of Wisconsin in 2000 by former Governor Tommy Thompson, as the museum is unique in its focus on Wisconsin geology. The museum officially opened to the public in November 2002.
The Museum Gift Shop
This is such a fun place to shop for any rock or gem lover! Be sure to bring along a little money so that your kids can pick out a gem/stone of their choice (many are as inexpensive as $1). If you are on the lookout for a gift idea for your family's geology lover, look no further!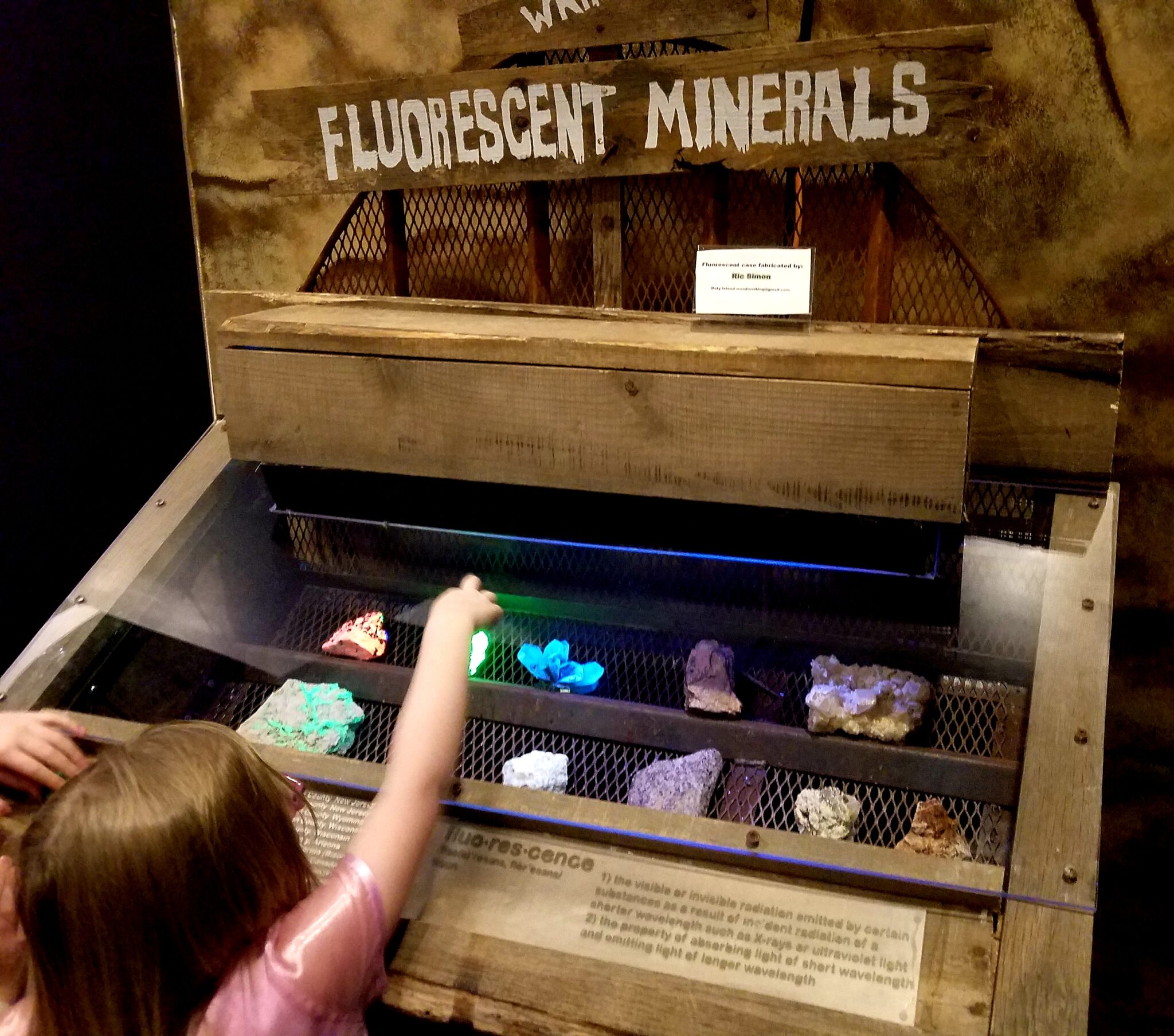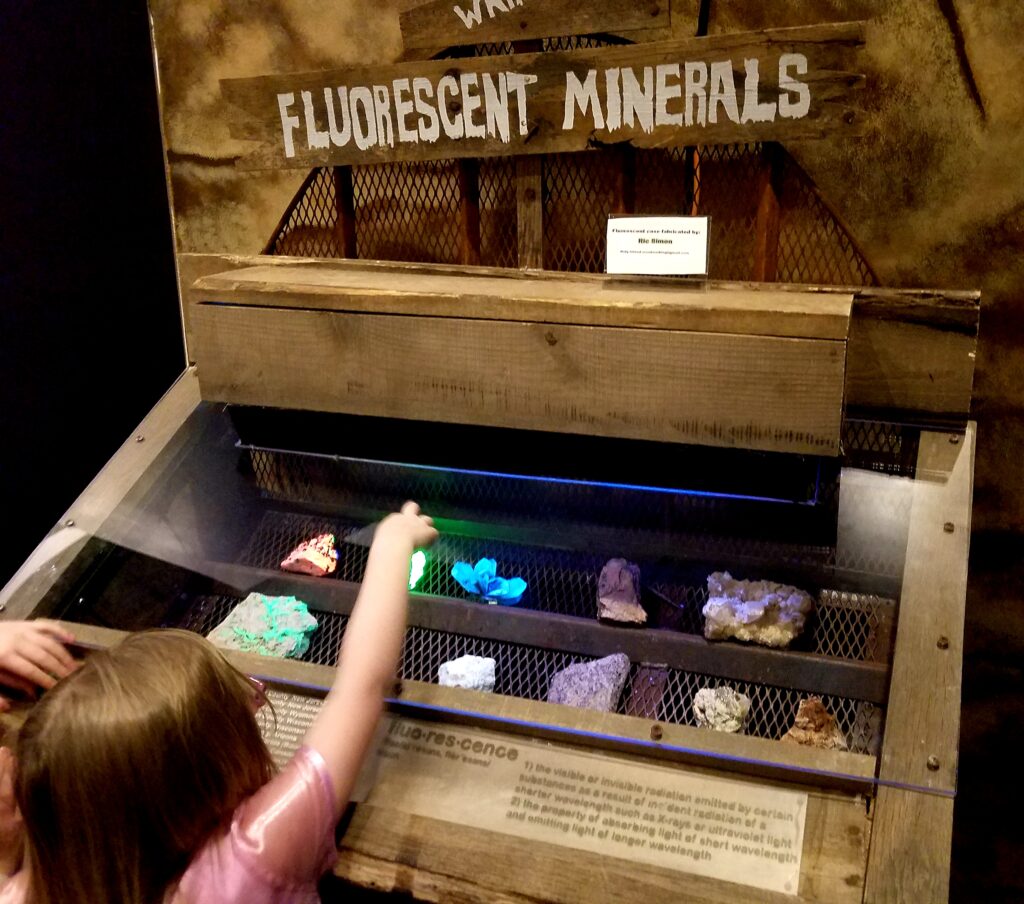 Weis Earth Science Museum
1478 Midway Rd, Menasha
uwosh.edu/weis
Nearby Fun
Barlow Planetarium, UW-Oshkosh Fox Cities campus: 1478 Midway Rd, Menasha

Come gaze upon the night sky with your family! They have awesome family-friendly events.
Heckrodt Wetland Reserve, 1305 Plank Rd

If you haven't played in their mud kitchen or given the zip line a whirl, you simply haven't lived! They also rent snowshoes in the wintertime.
Nearby Coffee & Treats
Shellattes, 330 N Commercial St

Super cute and cozy cafe offering indoor/outdoor patio seating, coffee drinks & bakery, and an assortment of used books & antiques available for purchase
The Chicken Palace Mexican Restaurant, 1550 Appleton Rd

Yummy Mexican cuisine and an amazing assortment of helados (ice cream treats)!
Manderfield's Home Bakery, 811 Plank Rd

The most delicious homemade bakery items around!

The Sweet Lair, LLC, 204 Main Street, Menasha

Cupcakes, board games, and yummy drinks!