Jones Park, Downtown Appleton
Park Review
Jones Park in downtown Appleton was closed for several seasons for construction but reopened August 1, 2019, with an updated look and expanded playground.
The new playground features a rubber surface, music elements, and unique climber. There is a large warming shelter with bathrooms.
There are lots of ways to access the park down in the valley. Near the park sign on Lawrence Street you'll find a set of stairs or a stroller-friendly ramp. You can also find stairs around the back of the expo center or near the courthouse on West Seventh Street There is a large parking area on South Rocky Bleier Run off of Water Street/the end of Old Oneida Street near Lawrence Academy of Music that is just under Oneida Street and at street level with the park. You can also find stairs off Oneida St bridge just past the intersection of Lawrence and Oneida. We also recommend parking in the Red Ramp and using one of the sets of stairs or the ramp.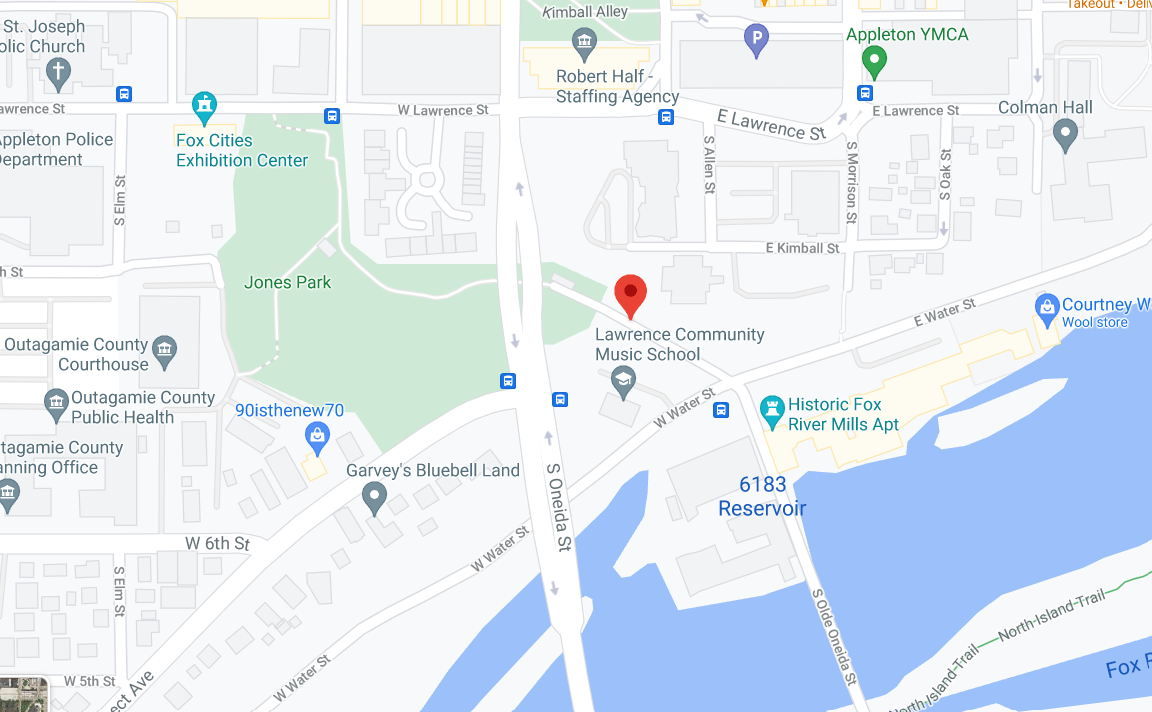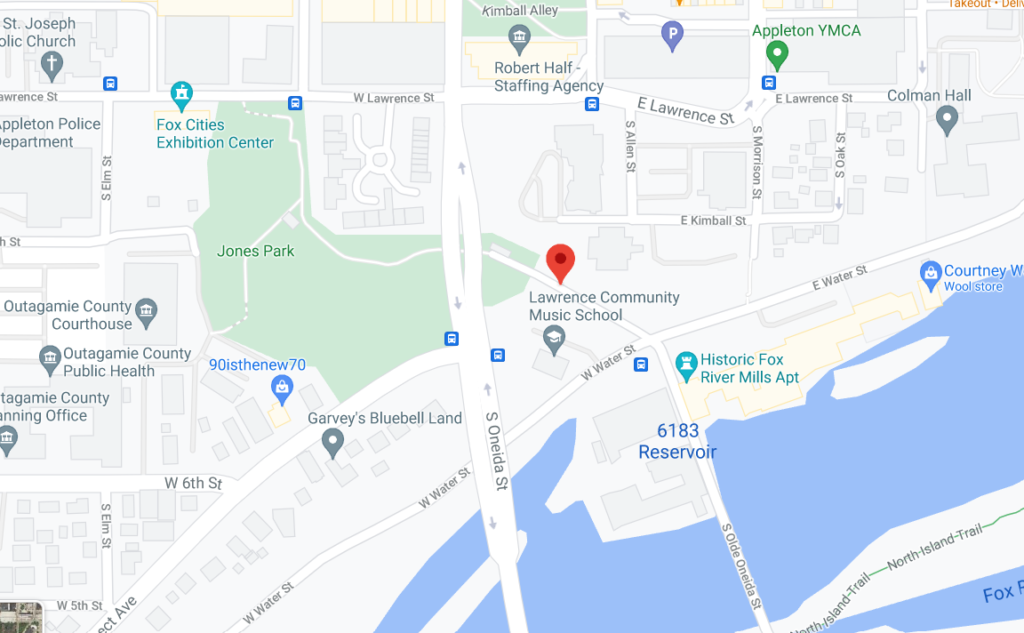 GVK Tip: Grab a cup of coffee at Copper Rock or Brewed Awakenings around the corner on College Avenue before you head down the hill. Fika Tea Bar also has fun boba tea drinks, a menu of loose tea, and specialty drinks. If you forget money for the ramp or parking meters (and the lot is still full of construction vehicles) the Passport Parking App is fast to download and easy to use. If you need an incentive to get little feet moving back to the car, Crazy Sweet is right up the way with ice cream or Doughlicious a little farther down with an edible cookie dough bar! Jones Park is a fun add on stop with a visit to Building for Kids, Appleton Public Library, or the Appleton YMCA.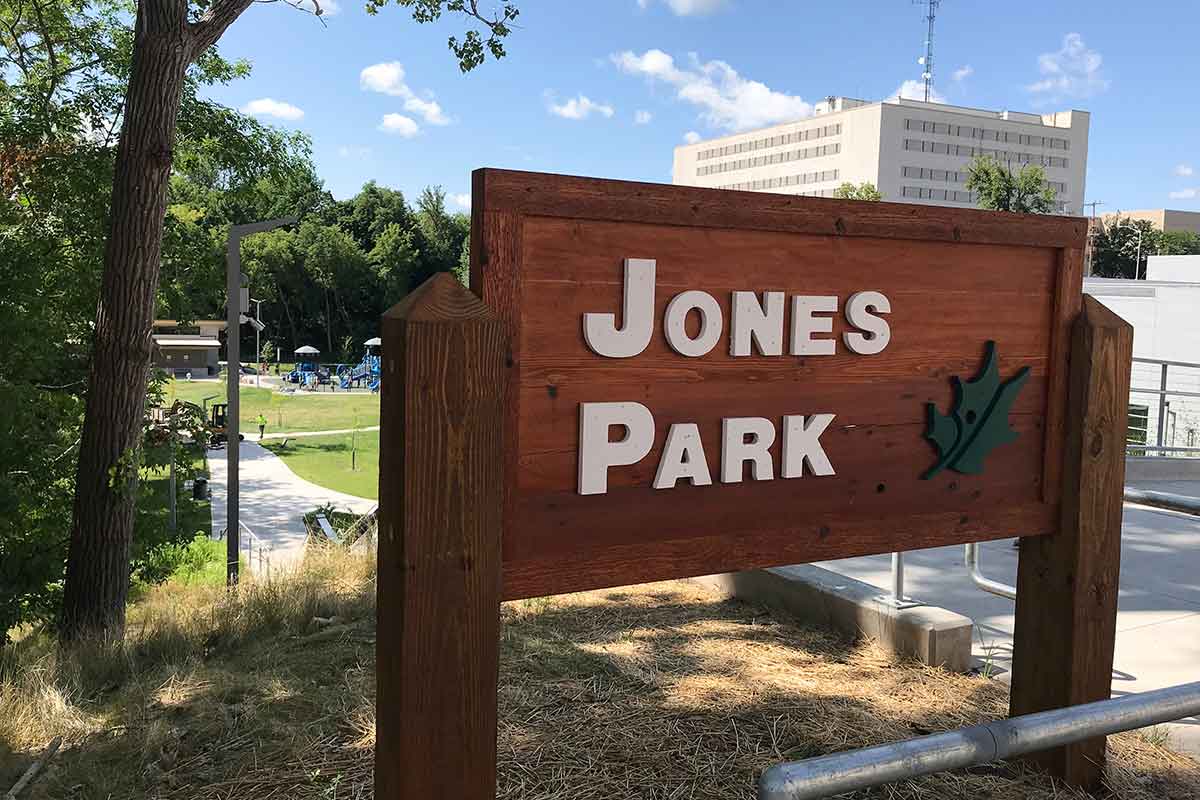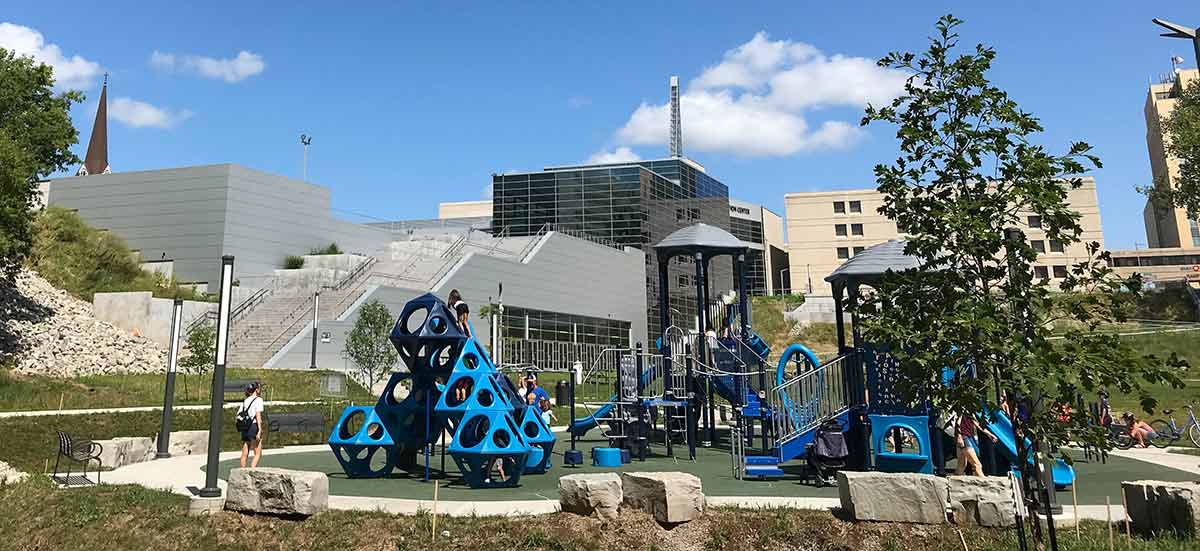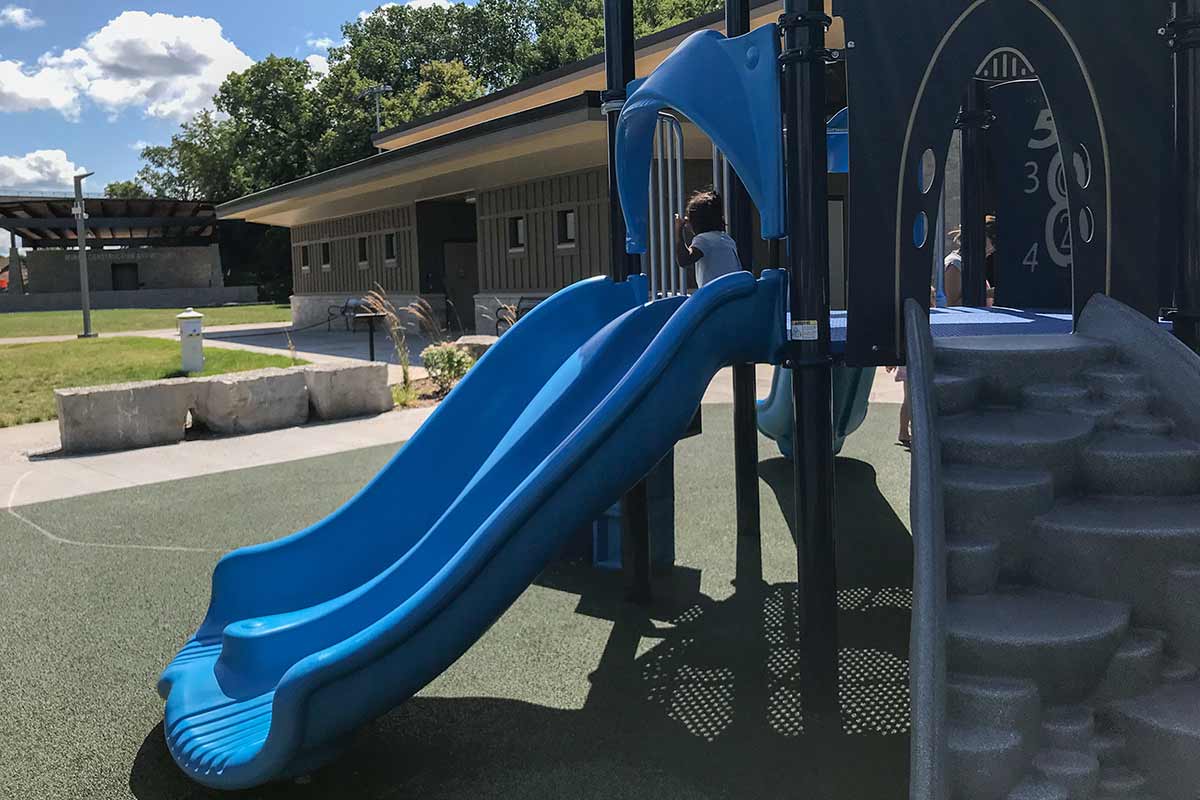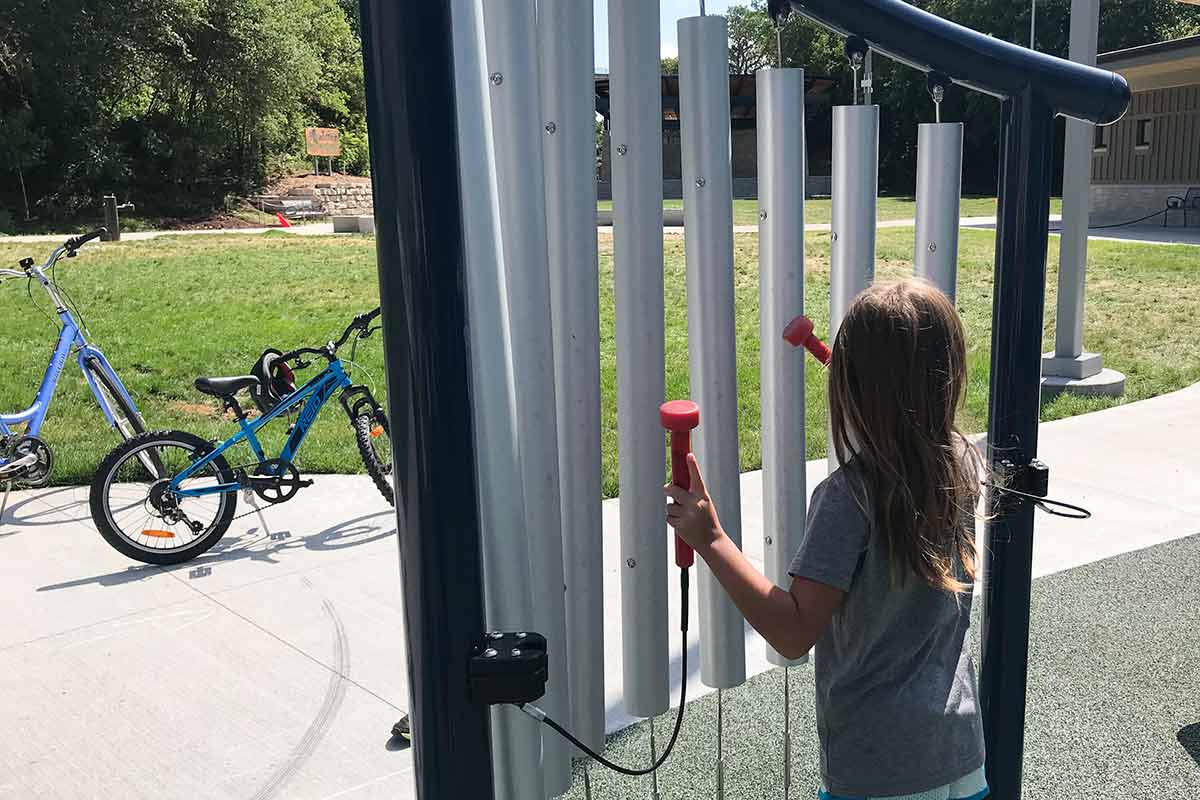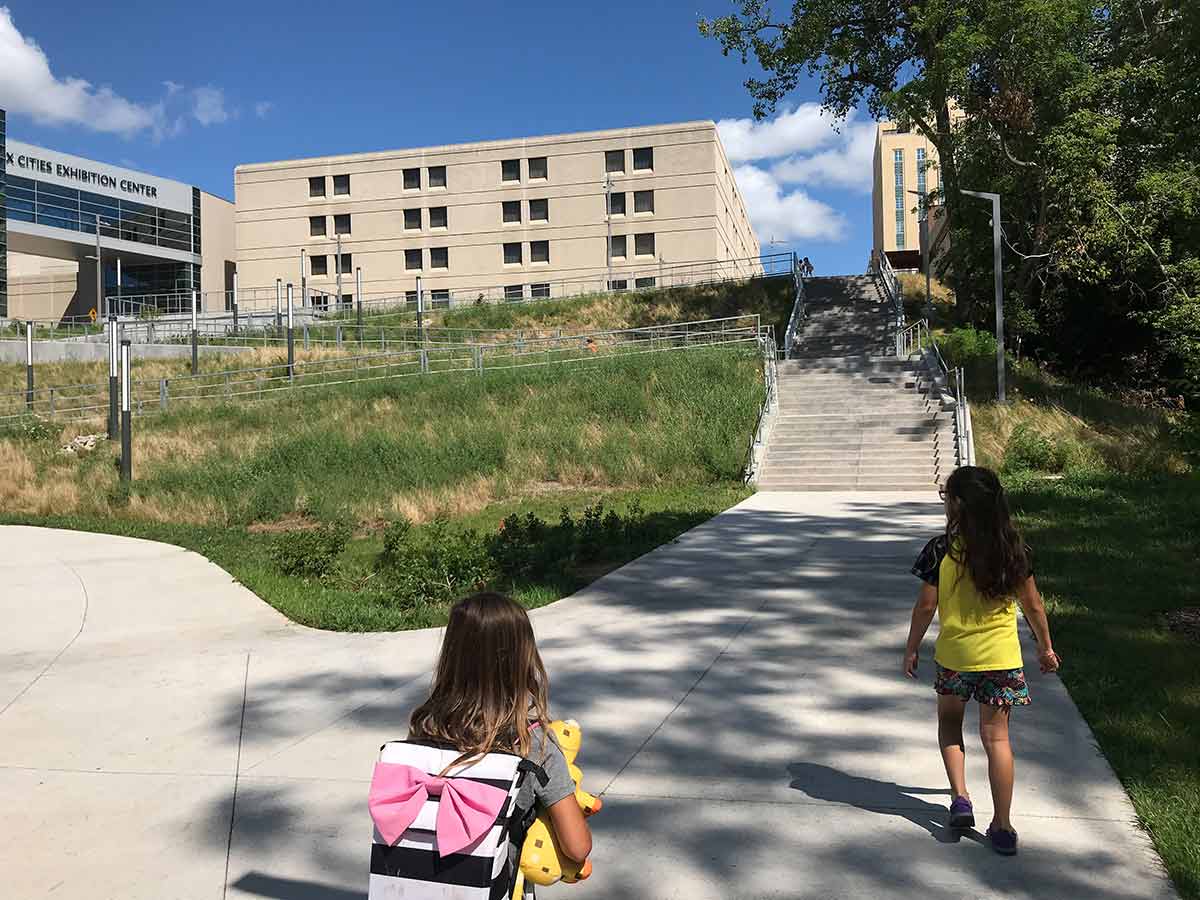 Do you have additional feedback or tips for this park? Fun spots nearby to try? Please share in the comments below!