We've been Letterboxing curious for a while. We were excited when we saw that Kendal and her crew were placing new boxes around the Fox Cities. We knew we had to reach out to learn more to share with our readers. We couldn't wait to venture out on a hunt nearby before we even got our stamp; everyone had a blast.
We're hooked! We're sure you'll love it too, and so we're cooking up a plan for a community at-your-own pace event. Stay tuned!
And now, here's everything you need to know from our friend, Kendal Menos from Neenah!
---
Letterboxing with Kendal Menos
Recently, my family and I stumbled upon a new hobby called letterboxing. It has been a great way to spend time together, enjoy some fresh air and keep our minds off many of life's recent stressors. Letterboxing is similar to geocaching, except there is no "geo swag," Rather than using GPS Coordinates, we are following clues. The best part is that by letterboxing, we discover new places that we otherwise may not have visited. We also have found a new creative outlet in carving stamps! I hope this becomes a new hobby for your family to enjoy, as much as it has for ours. Happy boxing!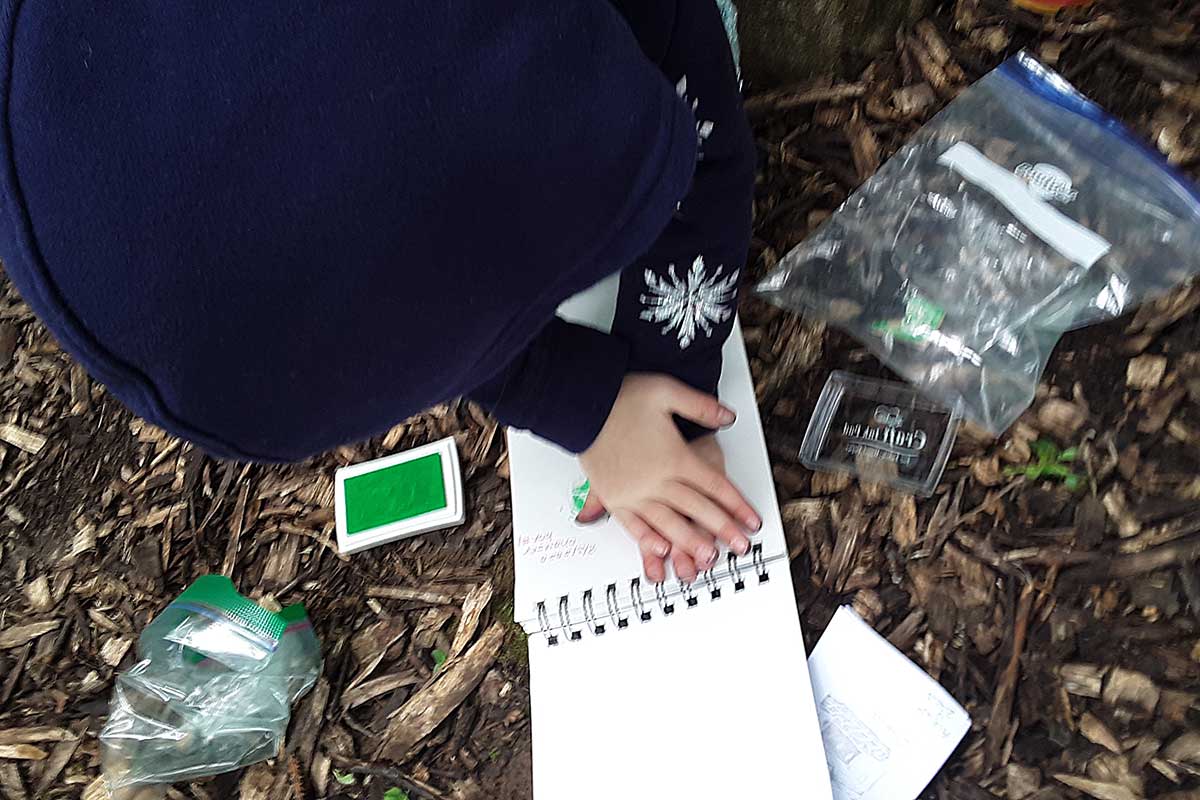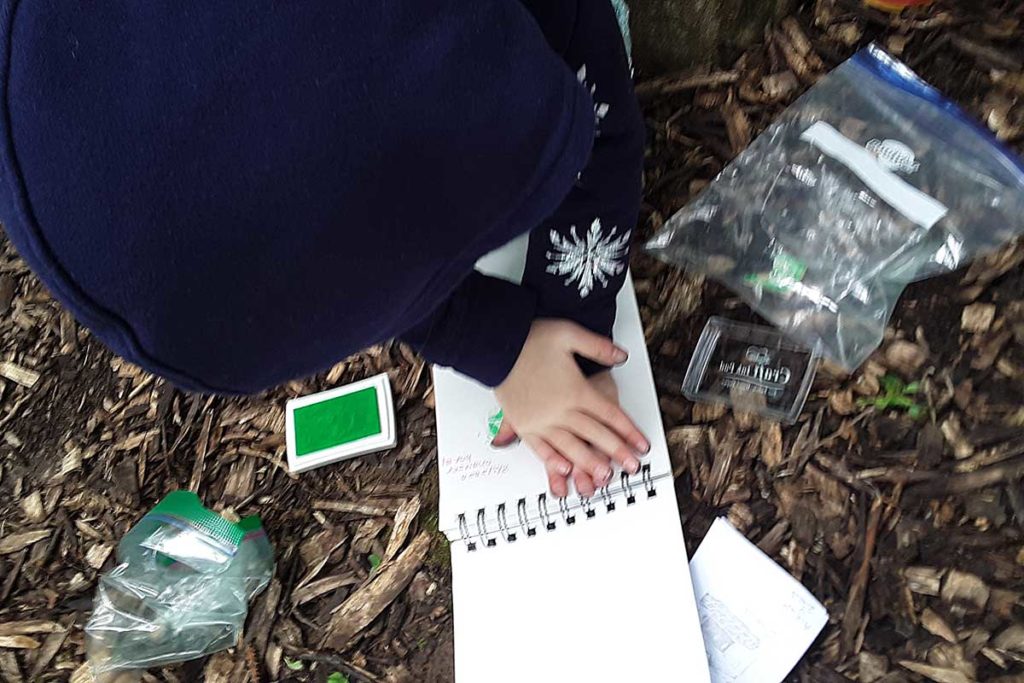 What is Letterboxing?
Letterboxing is a scavenger hunt, in which a container is hidden, and clues are used to uncover the letterbox. The box can be hiding indoors or outdoors in an area accessible to the public, and you'll find a variety of container types. Inside the container will be a logbook and a stamp. The letterboxer will use the stamp from the container to mark in their logbook, and then you use your own stamp to "sign" the logbook from the container, marking that you found it. As a visitor, you can look through the logbook and view all of the stamps from previous letterboxers. The logbook that you carry becomes a souvenir of your adventures!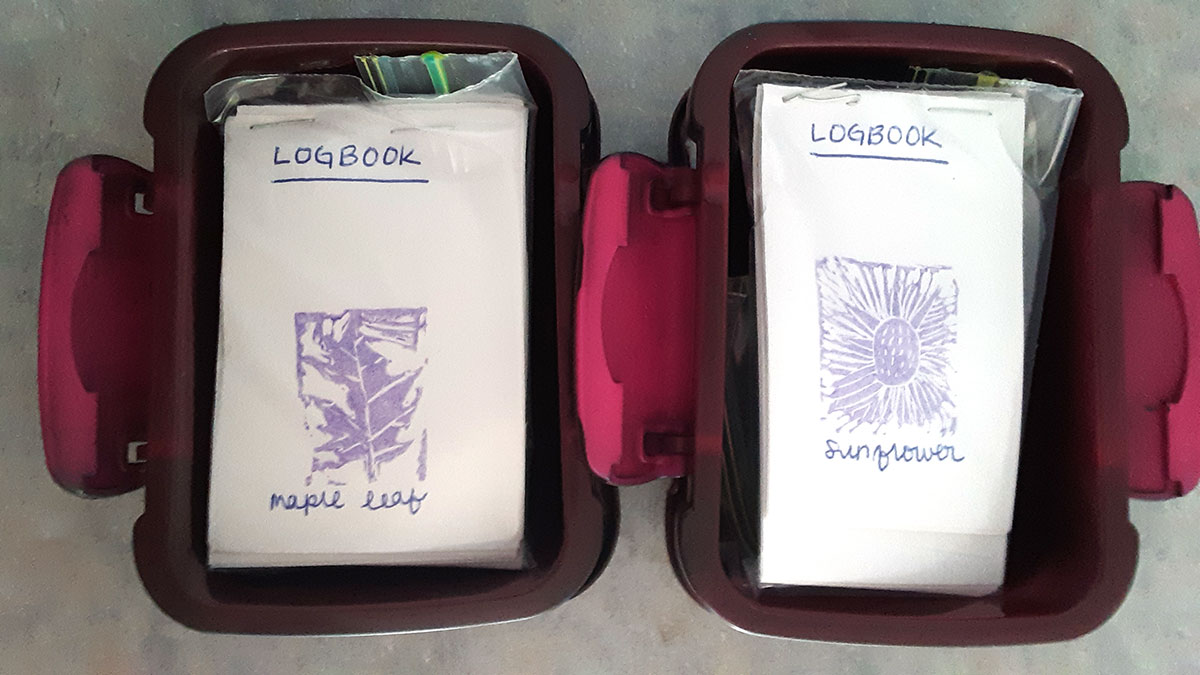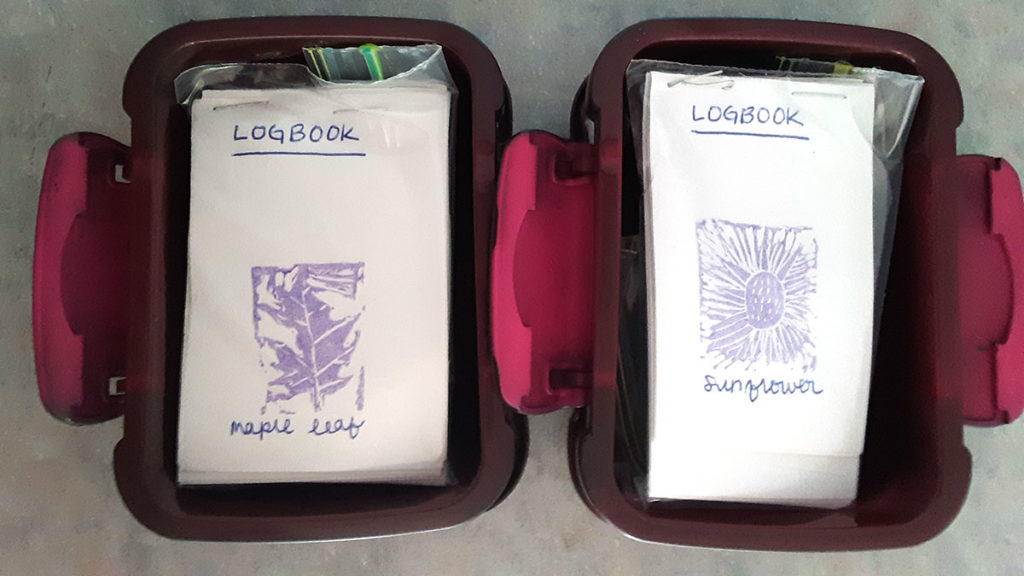 What do I need for letterboxing?
A stamp (can be hand-carved or store-bought)
an ink pad
paper or mini sketch pad to use as your logbook
a pen to sign your name/date
sometimes a compass is needed, you can use an app on your phone
bug spray
a bag to hold all your gear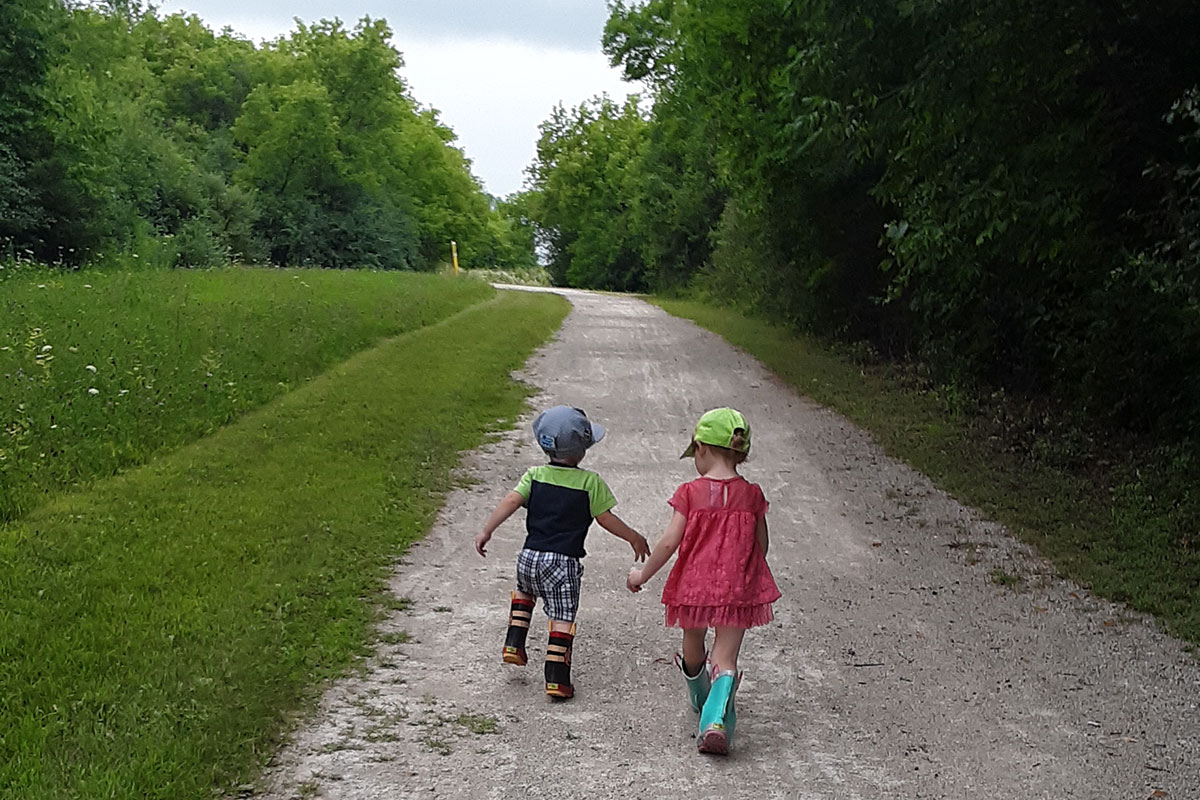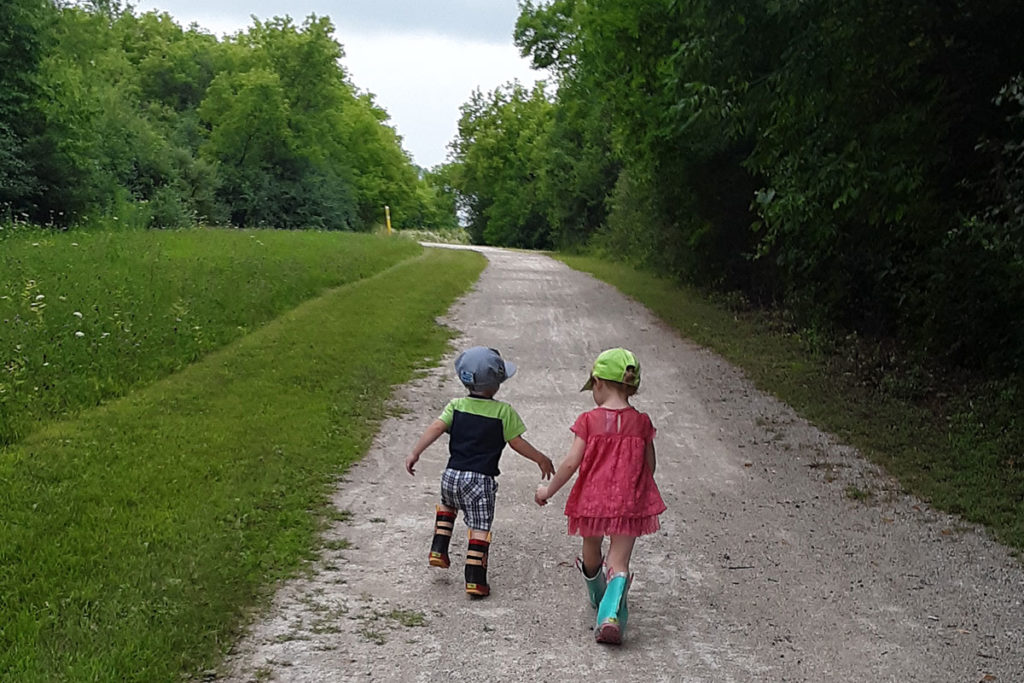 Where do I find letterboxes?
There are two websites where letterboxes are listed for viewing after registering a free account. There are letterboxes all over the world! Each site is a little different, and not all boxes can be found on both websites. Many people register on both accounts to open up more possibilities.
Once registered, you can pull up boxes by searching zip code, address, or box names. Letterboxing is also a fun hobby while vacationing; there are boxes everywhere!
Some local spots include St Joseph Cemetery (Appleton), Woodland Prairie Trail (Neenah), High Cliff State Park (Sherwood), Oshkosh Public Museum and Library(Oshkosh), University of Wisconsin – Green Bay, and more!
There is also an app, called Clue Tracker for Letterboxing, $4.99 for a one-time download. It helps to quickly and easily find Atlas Quest and Letterboxing North America boxes, organize clues, view maps, and record finds. It is perfect for checking to see if there are any boxes nearby when you're out on adventures.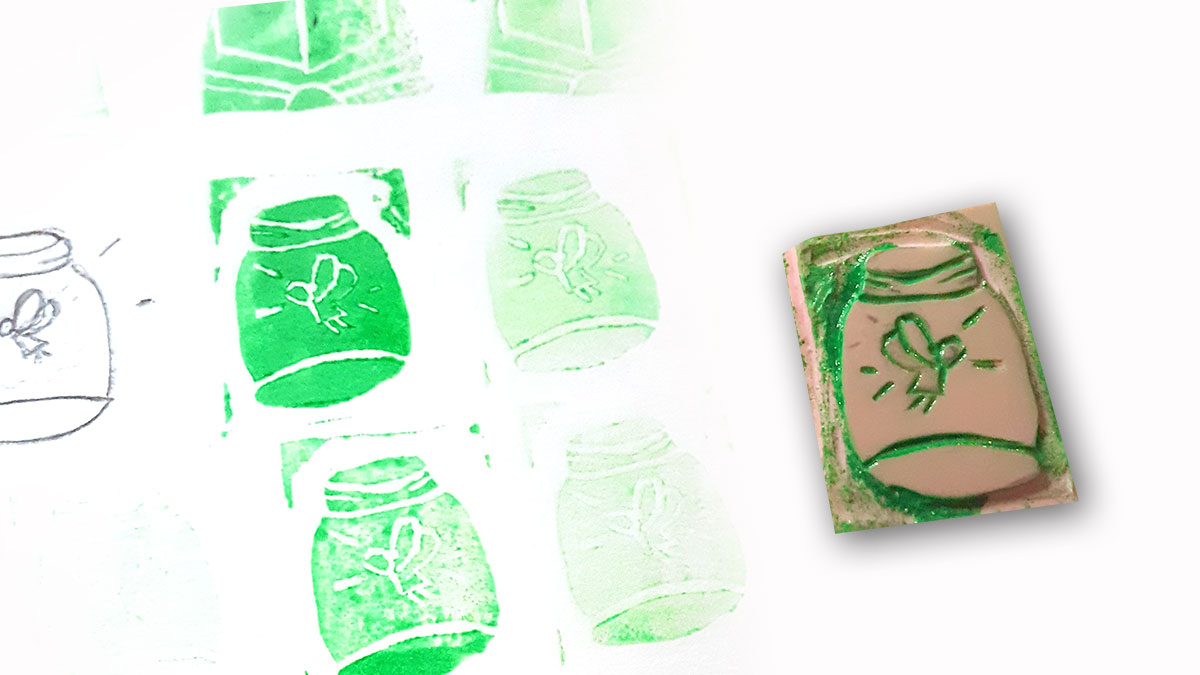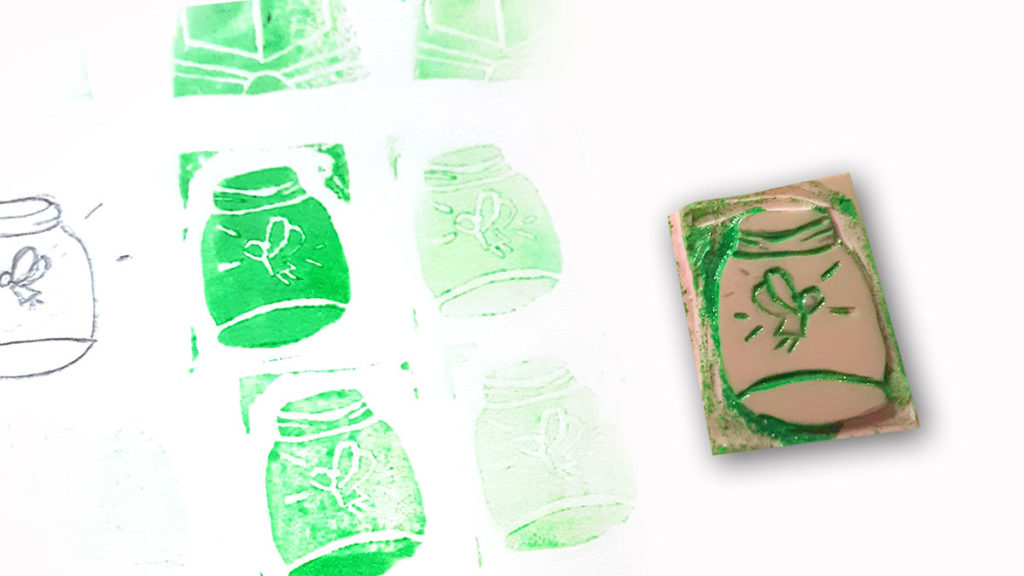 How do I carve my own stamp?
Visit your local craft supply store for a stamp-making kit. Amazon also sells a starter kit "Speedball Speedy-Carve Rubber Stamp Making Kit," for around $10. Once you give it a try, it is fairly simple! 
---
For more information, please visit the websites listed above. Enjoy this hobby and good luck finding and hiding new boxes!