The Children's Museum of Green Bay offers an inviting opportunity for families to learn and grow through playtime. Their diverse exhibits are interesting and inventive, offering children of all ages an easy-to-understand look into the real world.
The museum, which was previously located downtown Green Bay, reopened its doors in 2018 across from Bay Beach Amuseument Park and the Bay Beach Wildlife Sanctuary. Its boldly-patterned exterior is easily spotted and is found next to its fenced-in outdoor play area. The museum, which provides over 182 programs, truly has something for everyone.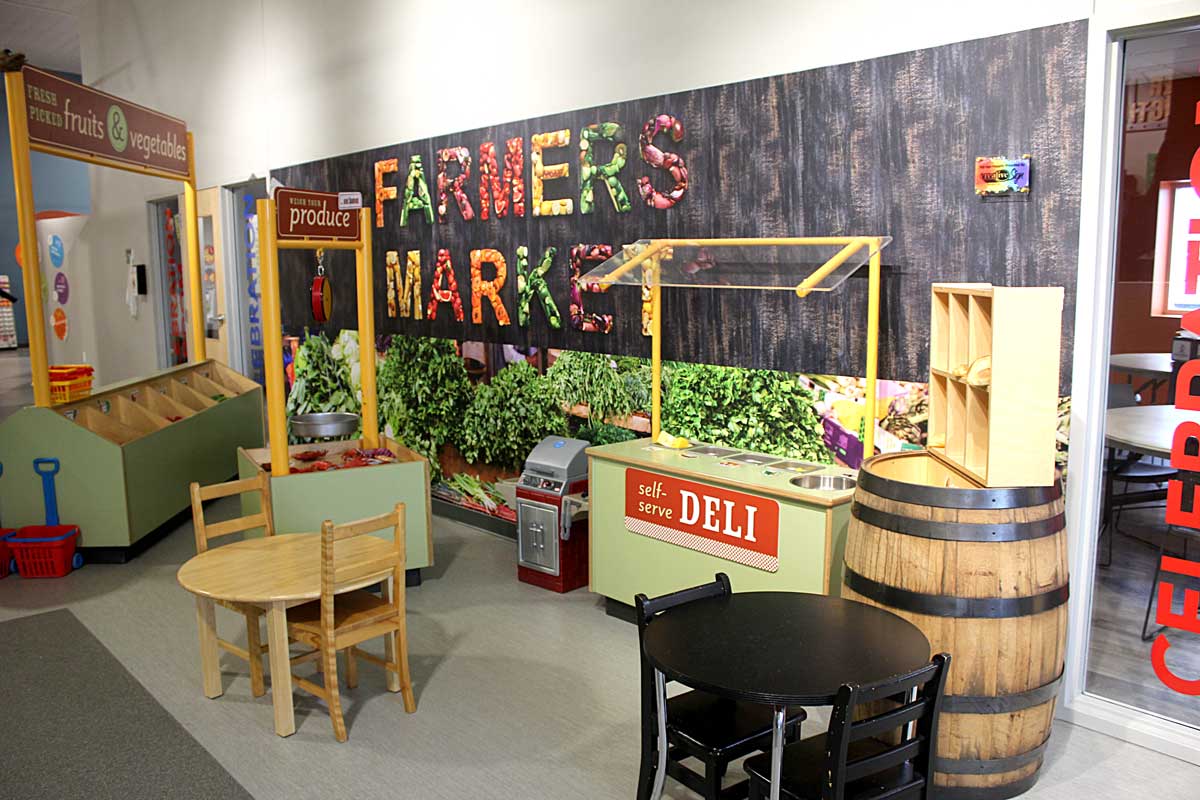 Our Town
Let's Hit the Town! The one-floor museum hosts a winding system of exhibits, dubbed Our Town, which features themed areas that are all easily accessible. The layout is wheelchair-friendly and provides plenty of space to maneuver and play!
The Farmer's Market: Weigh, count, and sort vegetables, seafood, fruits, and other products while running a pretend market stand.
The Fire Station: Learn about fire safety, don a firefighter uniform and hop in a fire truck with a pumper hose.
The Diner: Swing by the 50's-style diner to serve customers and learn about food groups, healthy vs. unhealthy food choices, and counting money.
The Vet Clinic: Groom and take care of sick pets with a variety of tools and diagnose them with real x-rays and samples in a microscope.
The Gandrud Auto Group Garage: Become a junior mechanic and use child-size tools and parts to work on a vehicle.
Backyard Experience: Burn off energy from above the ground in the Club House, care for a garden and chicken coop and hear real bird calls.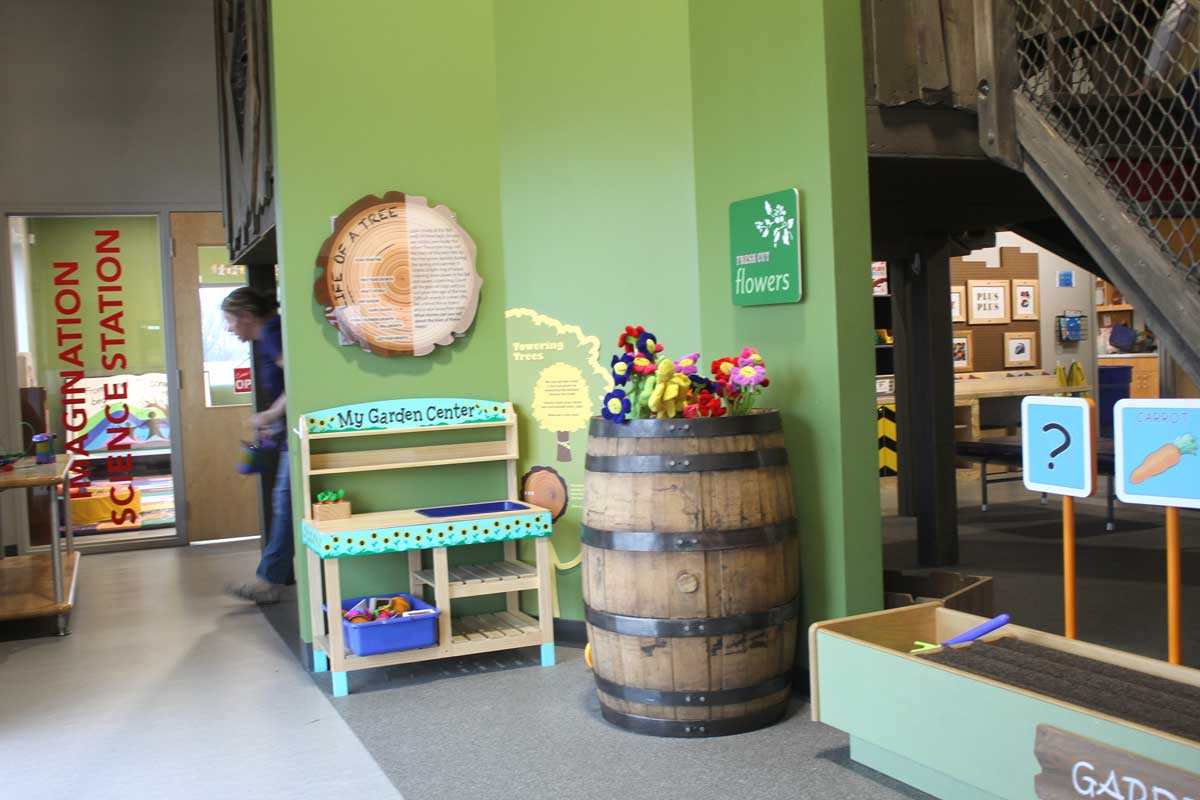 Other Exhibits
The Water Gallery: Splash, scoop and pour to discover the cause and effect of water flow and volume, learn about the importance of lighthouses and boating safety.
Under Construction: Design and construct in 2D and 3D with a variety of building materials like Legos and Tinker toys.
Baby Bungalow: Babies and toddlers can enjoy a quiet nook filled with books, colorful climbing blocks, and a variety of toys geared for curious minds and small hands.
The Imagination Station: Get creative and strengthen fine motor skills with gluing, cutting, drawing, clay play, and painting.
Whoosh: Discover the amazing way items are sent through the air with a series of tunnels and knobs.
Digestive System Climber: Crawl inside a giant mouth and through tunnels to see what happens to food when we eat.
Outdoor Discovery Center (Open weather permitting): Draw pictures on play panels, climb through the structures, dig in the sand, and engage all five senses outdoors.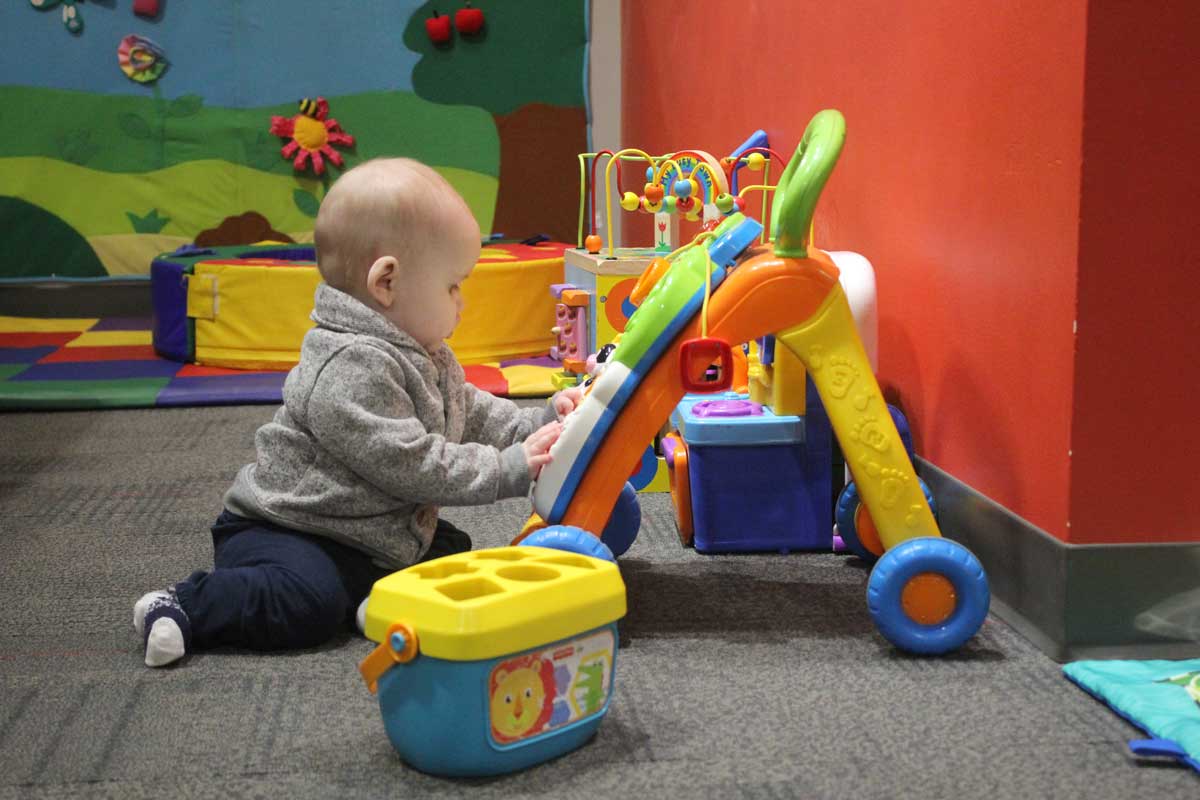 Worth the Mention
Some elements that families may find convenient at this museum include:
The Children's Museum of Green Bay is a dedicated peanut-free facility.
All museum programs and exhibits align with Wisconsin State Standards and Wisconsin Model Early Learning Standards (WMELS). This specific information for each exhibit can be found on the museums' website under the exhibits tab.
The museum offers a Bedtime Book Club, a virtual bedtime story event each Wednesday at 7 pm CST. Join the club, with a $25 donation to the museum, which includes: monthly reading logs, a toothbrush, a chance to win prizes, a bookmark, a folder and crayons, and a tooth saver necklace.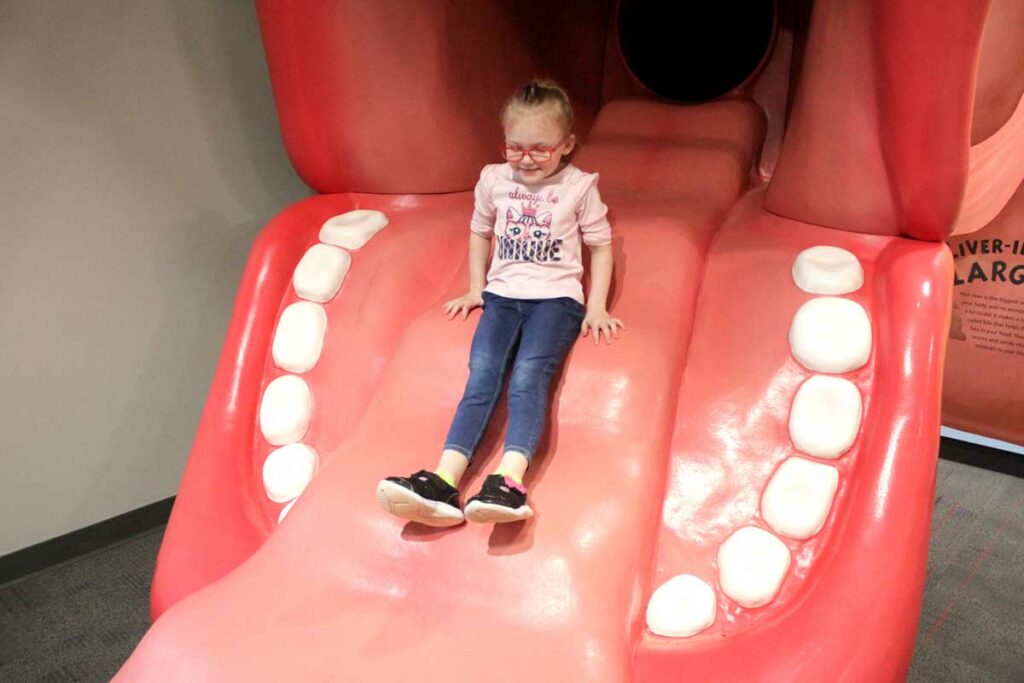 From A Kids View
Katelyn, 5, Says: "I want to be a vet and would like to go back and play in the pet clinic! There are lots of vet tools to care for cute animals. I liked the water toys in the giant boat and wanted to go down the silly mouth slide again—it even had teeth!"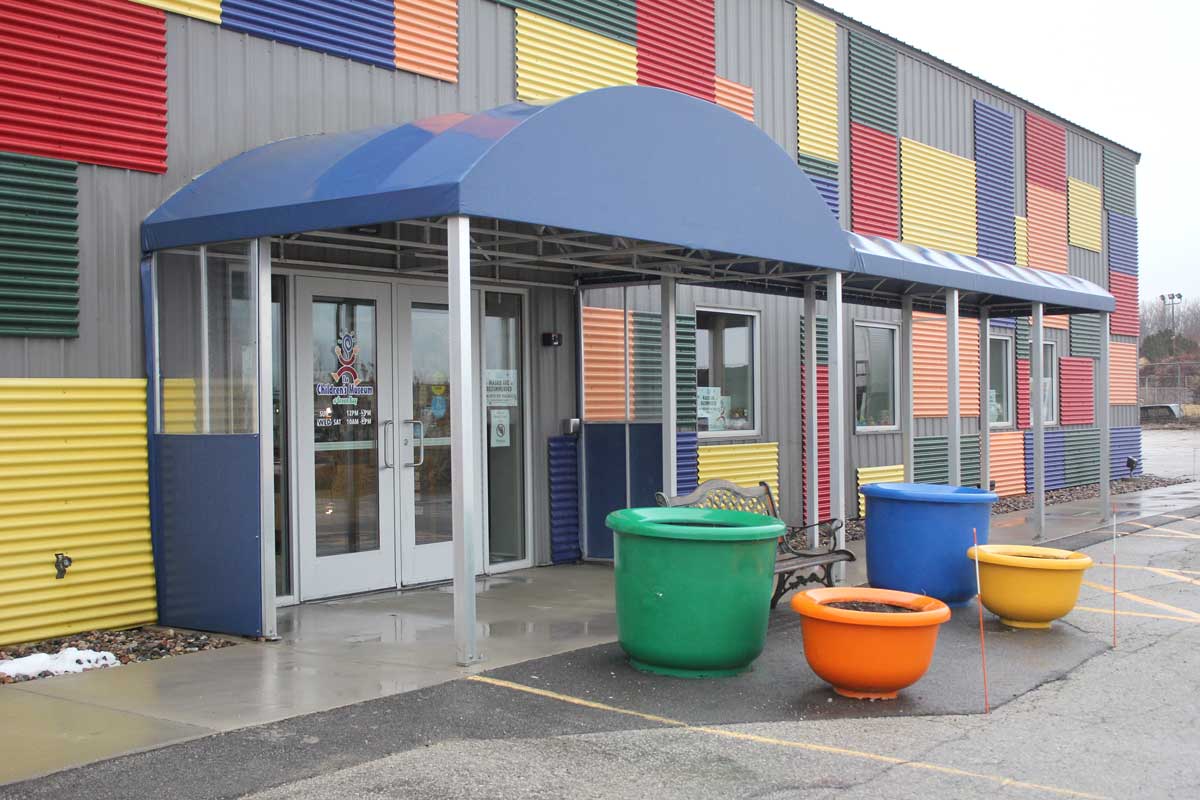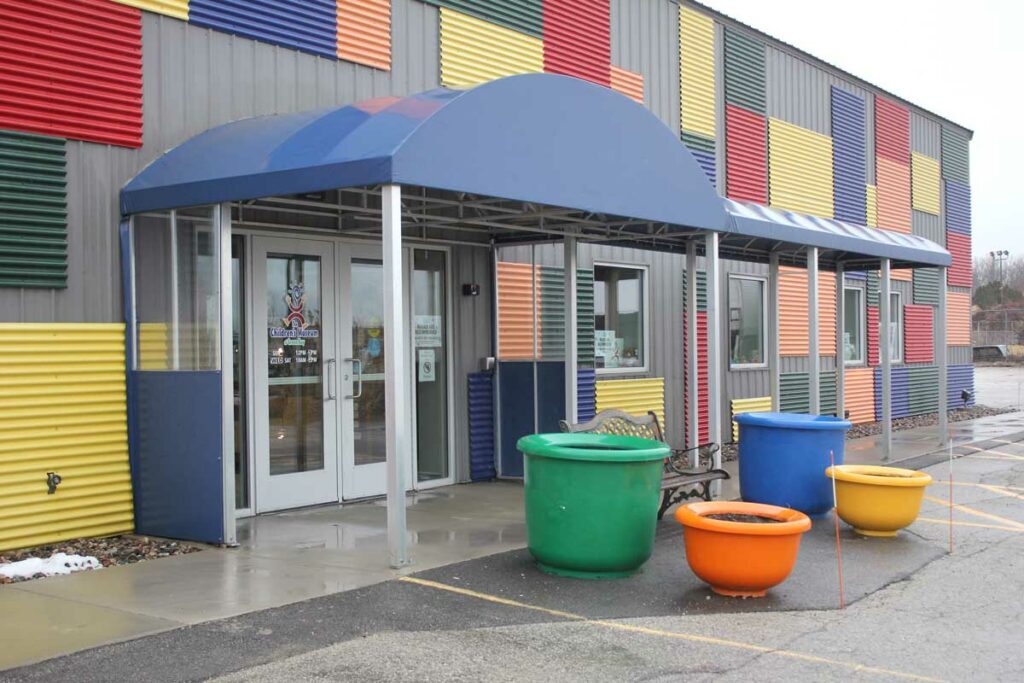 Plan A Visit
Children's Museum of Green Bay
gbchildrensmuseum.org
Location: 1230 Bay Beach Road, Green Bay
Hours:

Monday & Tuesday: Closed
Wednesday – Saturday: 10 am – 3 pm
Sunday: 12 pm – 3 pm

Admission: $8 General, $7 Seniors (62+), Children under 15 Months: FREE, Children of Promise Participants: $3. Individual Memberships are also available.
Note: If you hold a membership to another Wisconsin Children's Museum, show the staff your valid membership card and receive $3 off daily admission to CMGB.