These hiking trails are perfect to explore all of the different natural areas that Wisconsin has to offer and to make a list of places that you want to head back to see the changes that other seasons bring. From warm sand dunes to chilly caves, your family can have a new adventure every weekend without a long drive waiting for you on either end.
READ MORE: 26 Awesome Wisconsin State Parks That Are Only Two Hours or Less From Appleton!
Go Valley Kids Exploring Tips
Don't forget your bug spray and sunscreen.
Sun hats and/or sunglasses can really make an impact on comfort outside.
Keep a first aid kit and tick removal tool handy; nothing can quite spoil a hike like a bleeding knee or embedded tick!
Tuck identification cards or books into your day pack or print out nature scavenger hunts to add some learning and excitement to your hikes.
Stay on the trails and watch out for poison ivy. "Leaves of three, let it be."
Snacks can really motivate little feet on that last mile.
Start slow. If your family is new to hiking, start with a short trail to get a feel for how far your kids are able to go before the excitement of adventure gives into "how much farther."
Think about bringing a long a cooler with water to refill your water bottles, not all trails will have water filling stations and you'll sometimes find that a nature center is not open.
Keep a change of clothes in the car. It is remarkable how often having a change of clothes saves a day!
We're not above an ice cream cone incentive to make a trip go smoothly and invite you to test out the effectiveness.
Check for ticks when you return home. Remember that ticks like "hotspots" – anywhere that is warmer (armpits, behind knees, at the waistline, in ears, hair). Showers when you get home is also a great idea.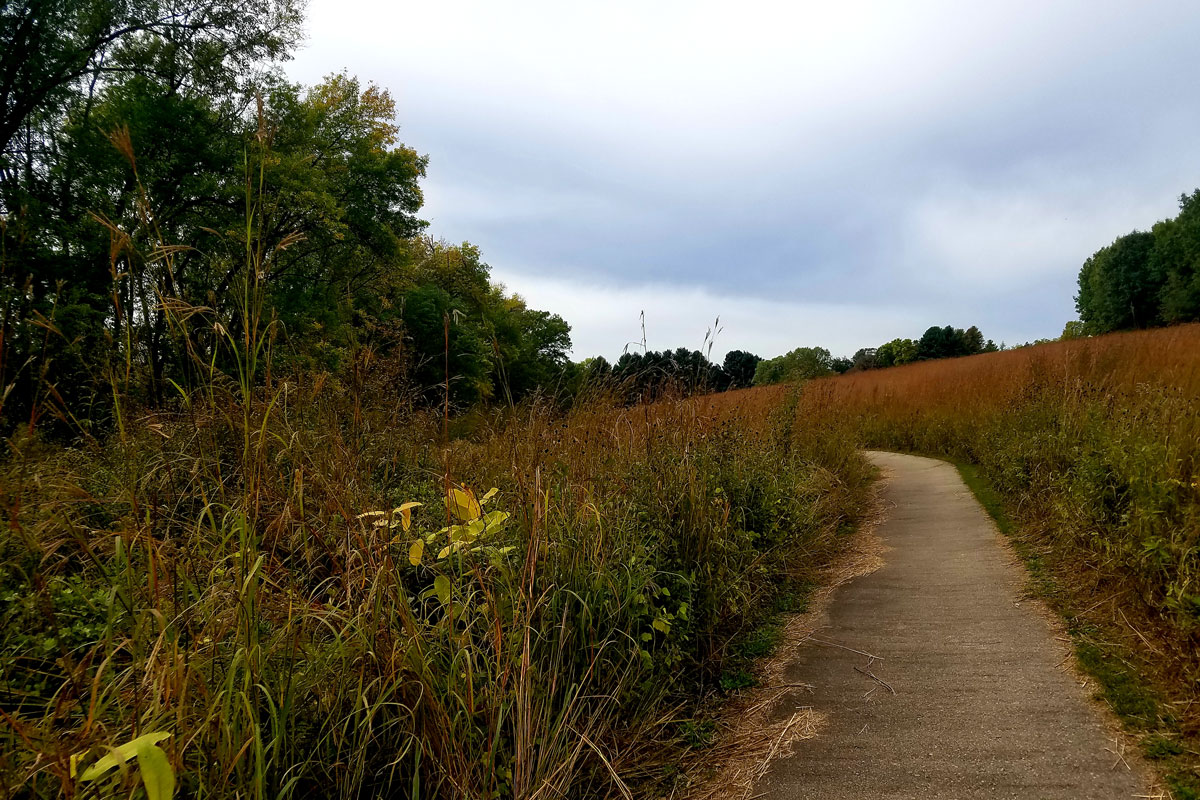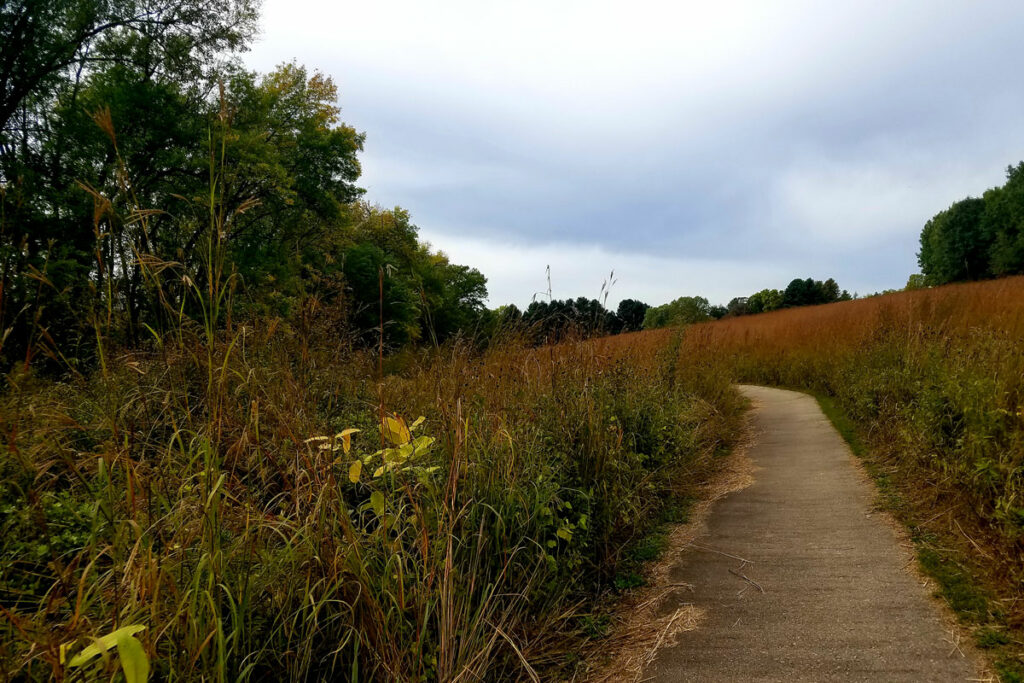 1. Mosquito Hill Nature Center, New London
Climb to one of the highest elevation points in the area at Mosquito Hill Nature Center. This Outagamie County Park is located in New London on the Wolf River on 441 acres. There is a well-developed system of trails, including a three-mile loop to the scenic vistas at the top of Mosquito Hill. Find hand-on learning and natural history displays in their visitors and educational center, including a cool beehive installation.
Read More: Finding Murals in Unexpected Places in New London!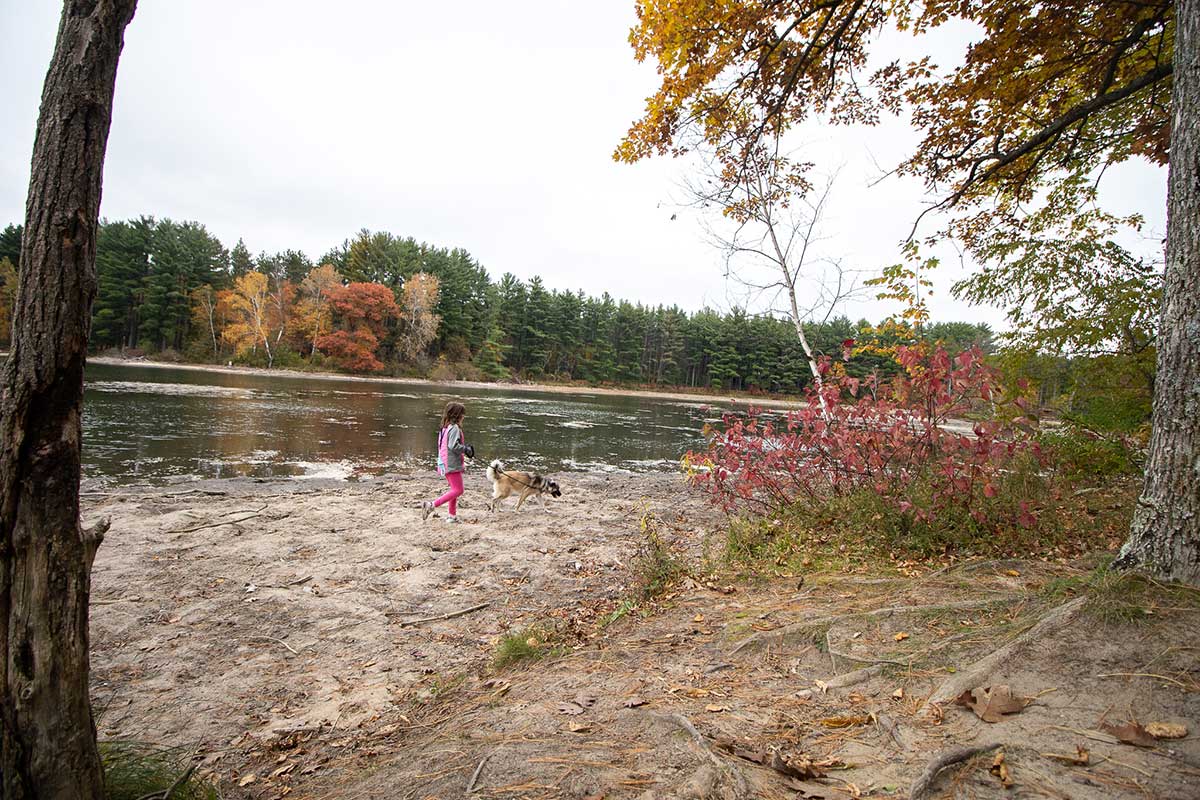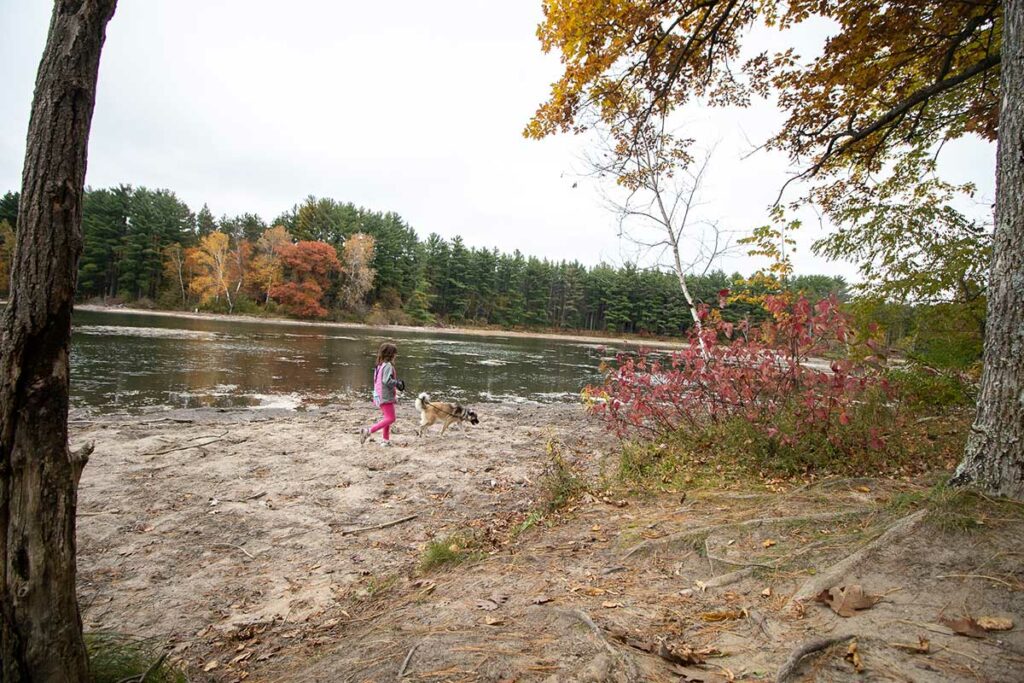 2. Hartman Creek State Park, Waupaca
This Wisconsin State Park sits on 1,500 acres in Waupaca near the Chain O'Lakes. We love the beach here for swimming, and there are kayaks and paddleboards available for rental. This is a great spot for beginners to try out paddle sports as the water is generally very calm. Check out the Hellstad House Log Cabin for a little history lesson.
A vehicle admission sticker is required for entry into all Wisconsin state parks, recreational areas, and forests. Annual passes are available for purchase online or by contacting the Wisconsin DNR at 1-888-305-0398.
READ MORE: Waupaca Eco Park – A True Natural Playground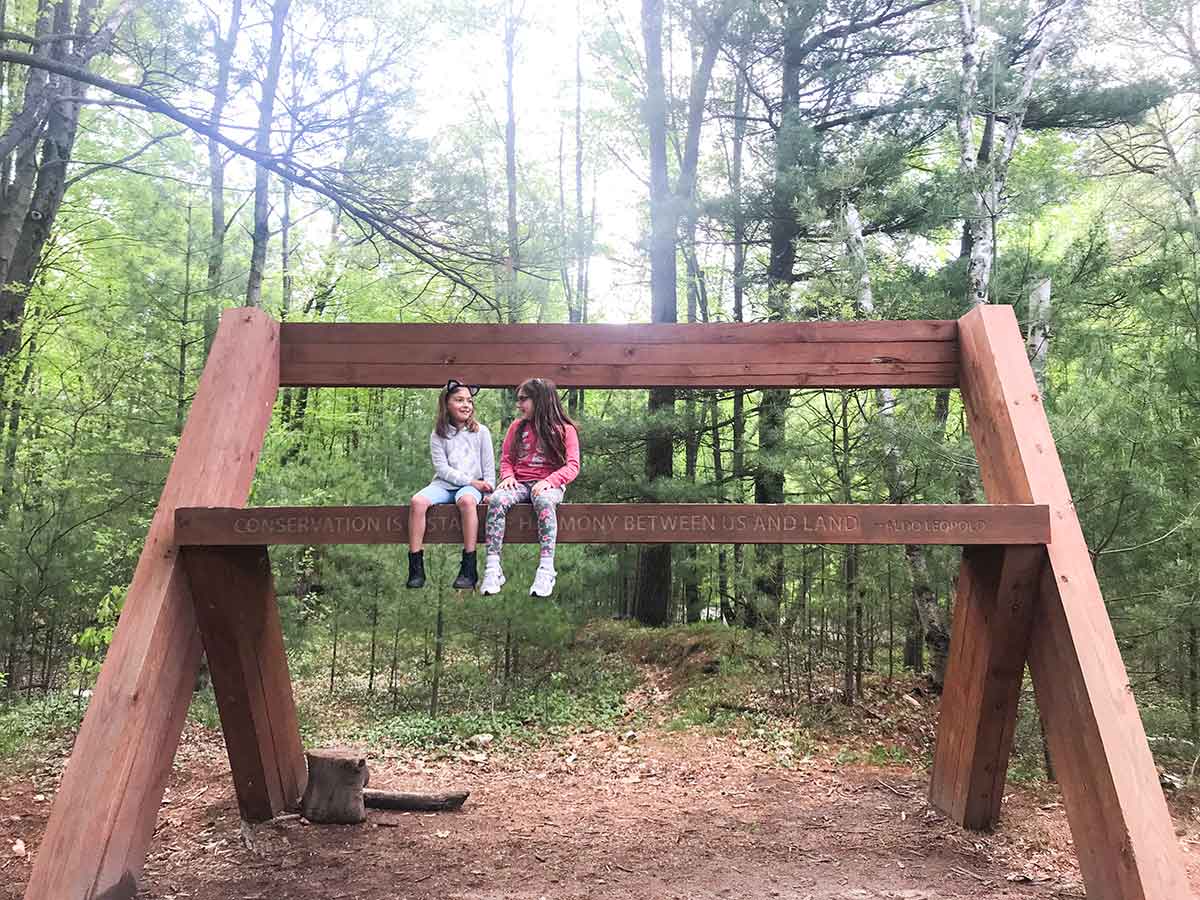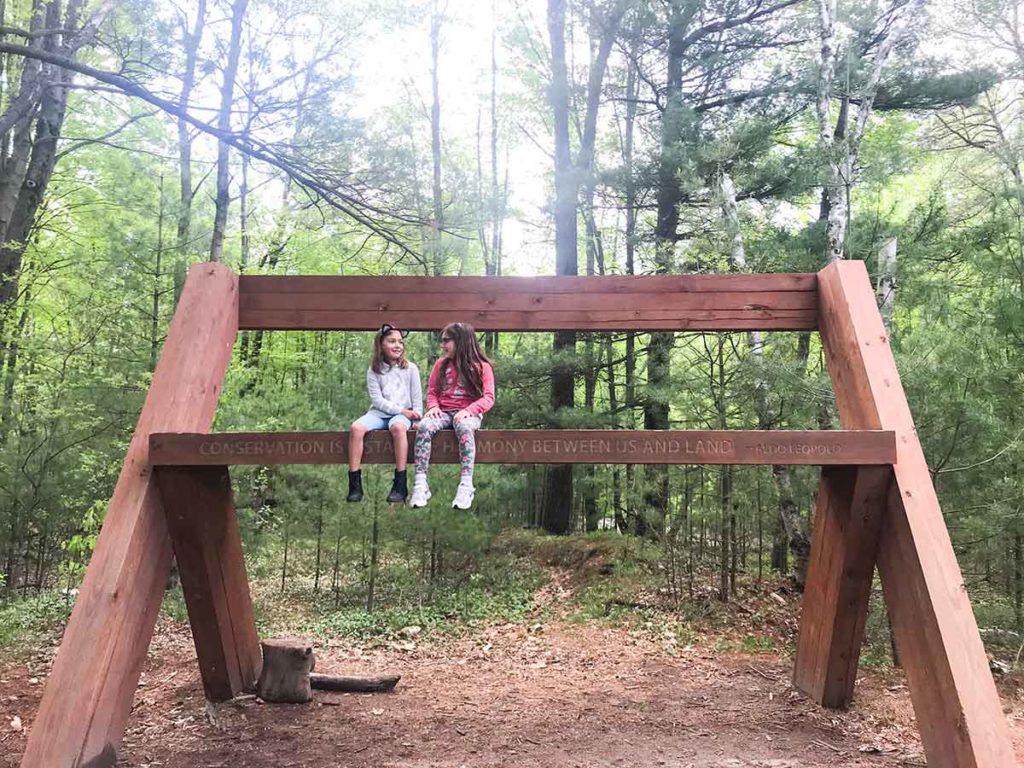 3. Stevens Point Sculpture Park, The Green Circle and Schmeeckle Reserve, Stevens Point
Stevens Point Sculpture Park is a 20-acre sculpture park with a wooded trail linking rotating environmental exhibits by local artists. The park connects with The Green Circle, a 27-mile scenic hiking and biking trail that loops through the Stevens Point area and connects with over 45 miles of additional trails through forests, parks, wetlands, along the Wisconsin and Plover Rivers and historical landmarks.
Schmeeckle Reserve is a 280-acre conservancy area on the campus of UW-Stevens Point. Explore 5 miles of trails and boardwalks, a 24-acre lake, and a large diversity of habitats that support numerous wildlife species.
Read More: Day Trip – Art, Nature and Fun at Stevens Point Sculpture Park!
4. Horicon Marsh
Horicon Marsh is located near Fond du Lac and includes miles of trails. It is both a national and a state wildlife refuge area
The Horicon Marsh Education and Visitor Center is open daily and includes many items to borrow for visitors including binoculars, field guides, snowshoes, and nature-themed backpacks (Insects, Birds, Nature Art, Nature, Pond & Stream, Tracking) that can really take a visit to the next level. Families can also visit the Explorium for history on the European Settlement and the marsh. The Explorium does require an admission.
Explore the marsh by canoe or kayak with Horicon Marsh Boat Tours in the city of Horicon.
Also, visit The Marsh Haven Nature Center (private non-profit).
BONUS: Scenic Drive-thru
Read More: 25 Picturesque Scenic Drives to Enjoy From Your Car Window
5. Navarino Nature Center, Shiocton
Hike through 15,000 acres of wetlands, forests, prairies, and agricultural fields on the trails at Navarino.
6. Brillion Nature Center, Brillion
You'll find more than 7 miles of hiking trails to explore at Brillion Nature Center that will take you through a prairie, marsh, and woodland habitats. The Nature Center has lots of displays that feature birds, fish, and mammals. They also have hands-on exhibits with live Wisconsin native reptiles, amphibians, and fish. They offer cool field packs for rent at just $5/each for use at the nature center during open building hours. In the packs, you'll find binoculars, field identification guides, specimen bottles, large and small magnifying glasses, bug boxes, tweezers, scraper, ruler, compass, pencils, mini-clipboard, and a notepad.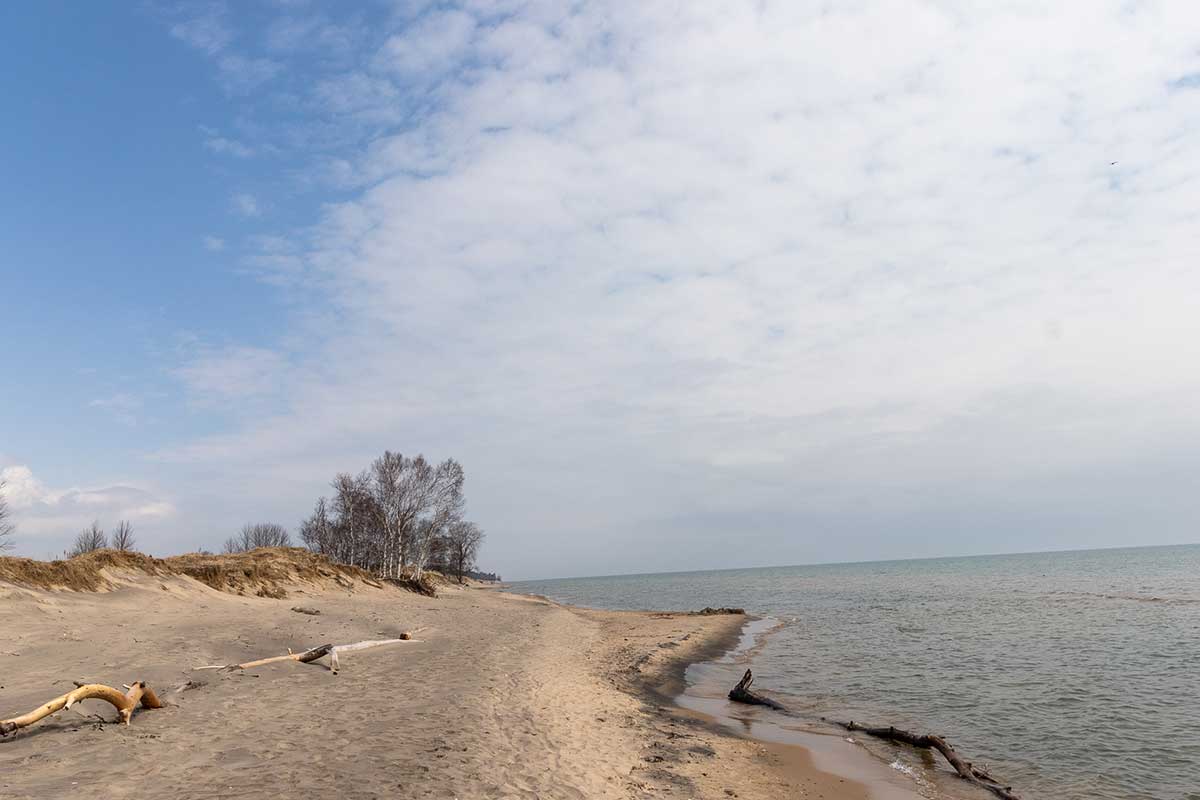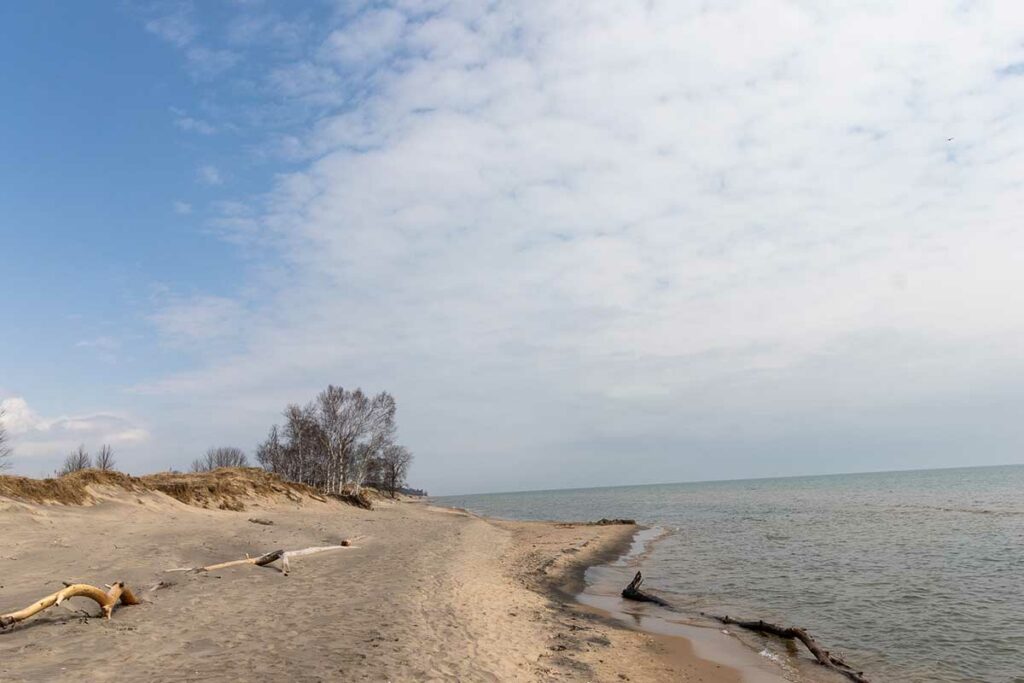 7. Kohler-Andrae State Park
Have an adventure day exploring near Lake Michigan at Kohler-Andrae State Park in Sheboygan along the sandy dunes cordwalk and boardwalks. You also find trails that take you through forests, marsh, and prairies. Bring along identification guides and have a blast naming the many songbirds and wildflowers you'll see along your way. There is a nature center to visit in the northern part of the park to learn more about animals, plants, history, and sand dunes you'll see at the park.
BONUS: Sand beach for swimming!
A vehicle admission sticker is required for entry into all Wisconsin state parks, recreational areas, and forests. Annual passes are available for purchase online or by contacting the Wisconsin DNR at 1-888-305-0398.
8. Point Beach State Park
Two Rivers' Point Beach State Forest has a beach, sand dunes trails, and a lighthouse. Rawley Point Lighthouse has been operated and maintained by the U.S. Coast Guard since 1853 and can be viewed and photographed from the beach.
A vehicle admission sticker is required for entry into all Wisconsin state parks, recreational areas, and forests. Annual passes are available for purchase online or by contacting the Wisconsin DNR at 1-888-305-0398.
Read More: A Day at the Beach: Two Rivers, Wisconsin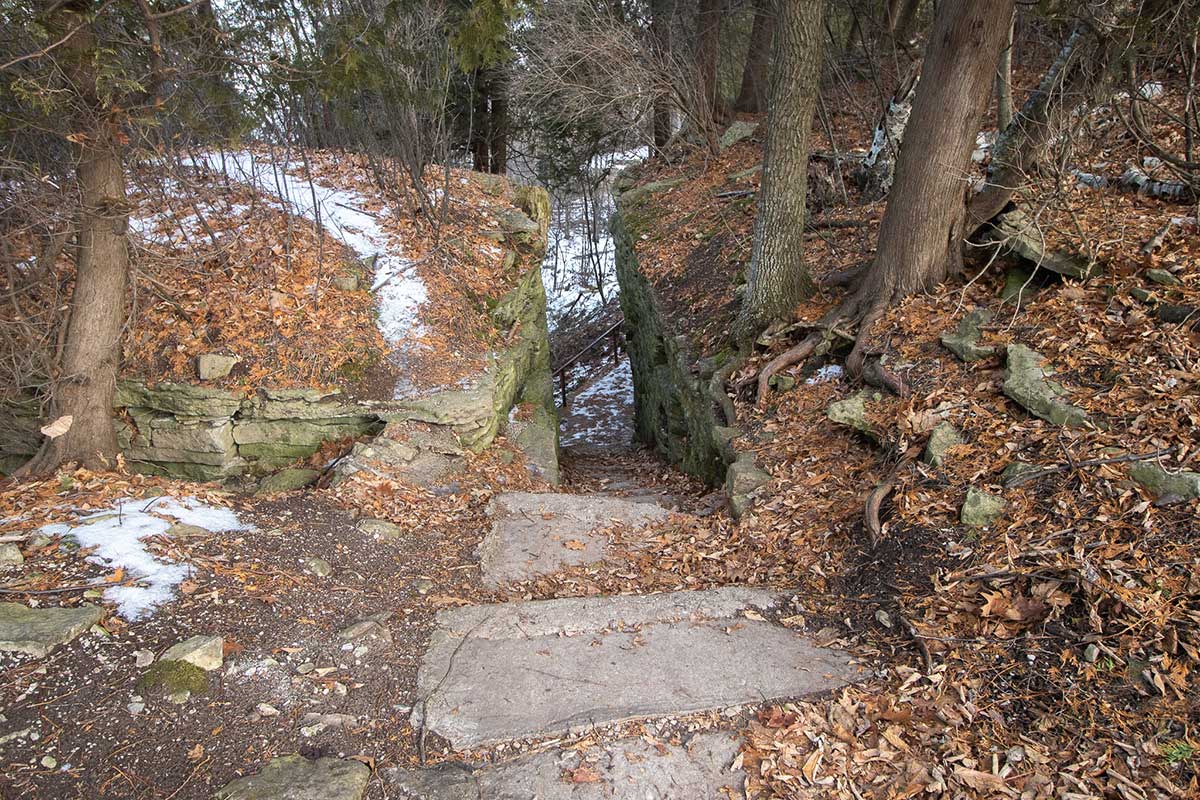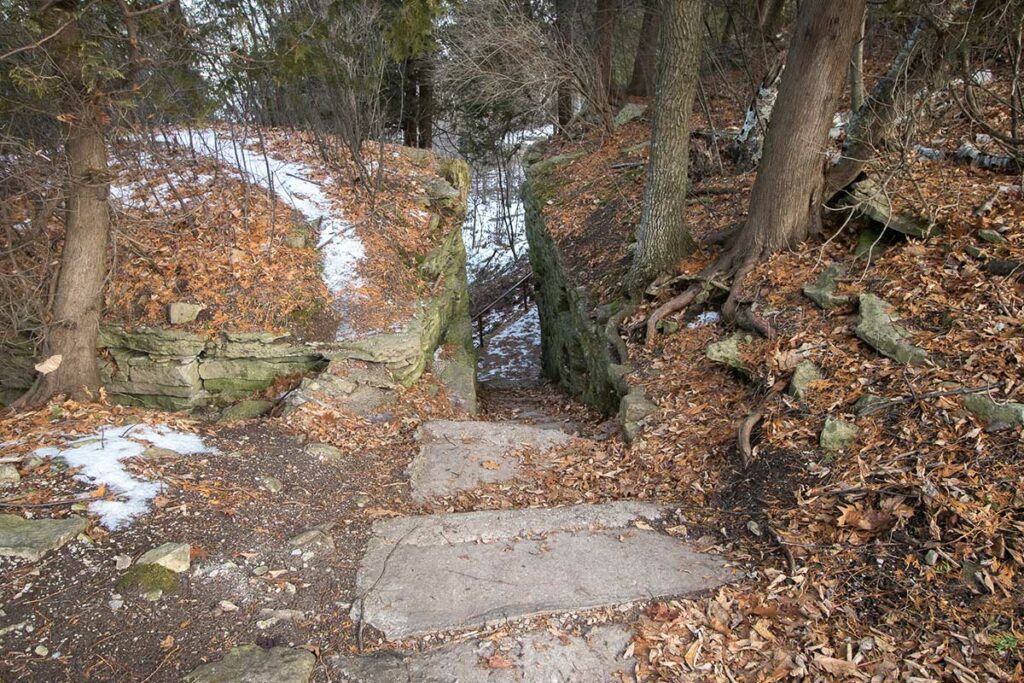 9. Bay Shore Park, New Franken
At Cecil Depeau Bay Shore Park, you'll find a fun nautical-themed park complete with a wooden ship. The park is at the top of the Niagara Escarpment and has a breathtaking view of the Bay of Green Bay.
Bay Shore Park, 5637 Sturgeon Bay Road (Highway 57), New Franken, Wisconsin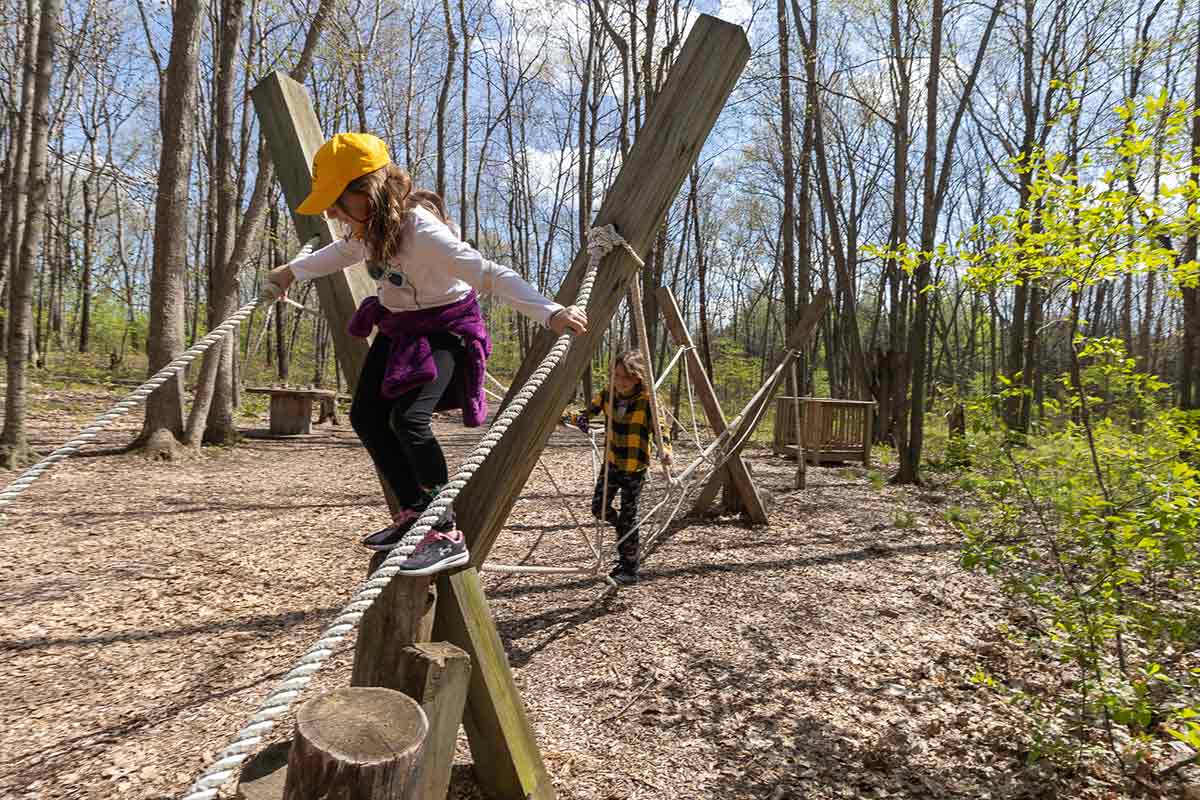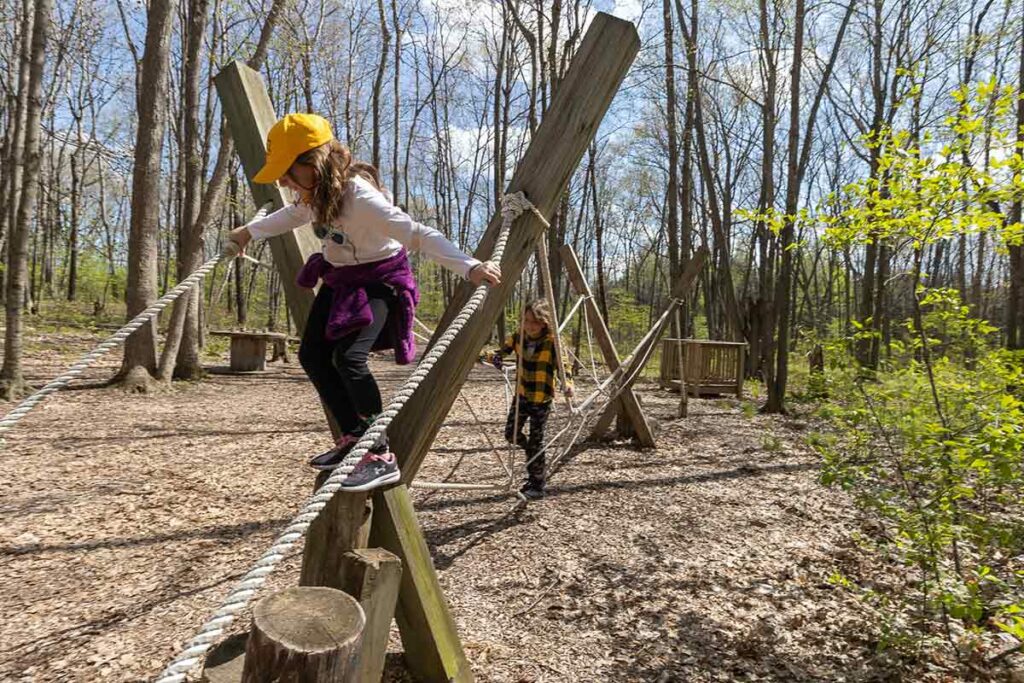 10. Ledgeview Nature Center, Chilton
Ledge View Nature Center is best known for its caves but the 105-acre Calumet County park and environmental education center located just south of Chilton, WI. also contains woodland, dolomite ledges, open prairie, and an inactive quarry. Explore the 3 miles of trails, a 60-foot observation tower, an arboretum, and gardens with native wildflowers. The nature center building includes displays and interactive exhibits for learning more about the area.
READ MORE: Exploring in Chilton – Nature Center, Caves, Wooden Park & Ice Cream!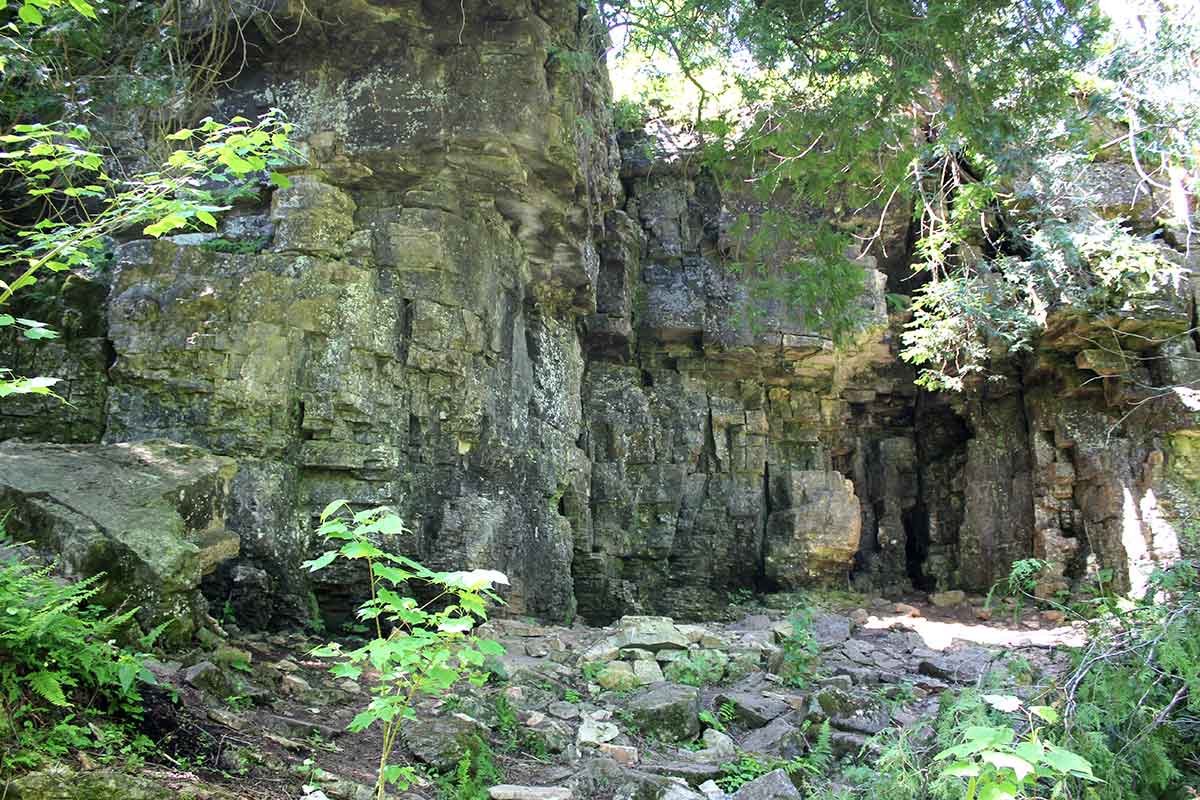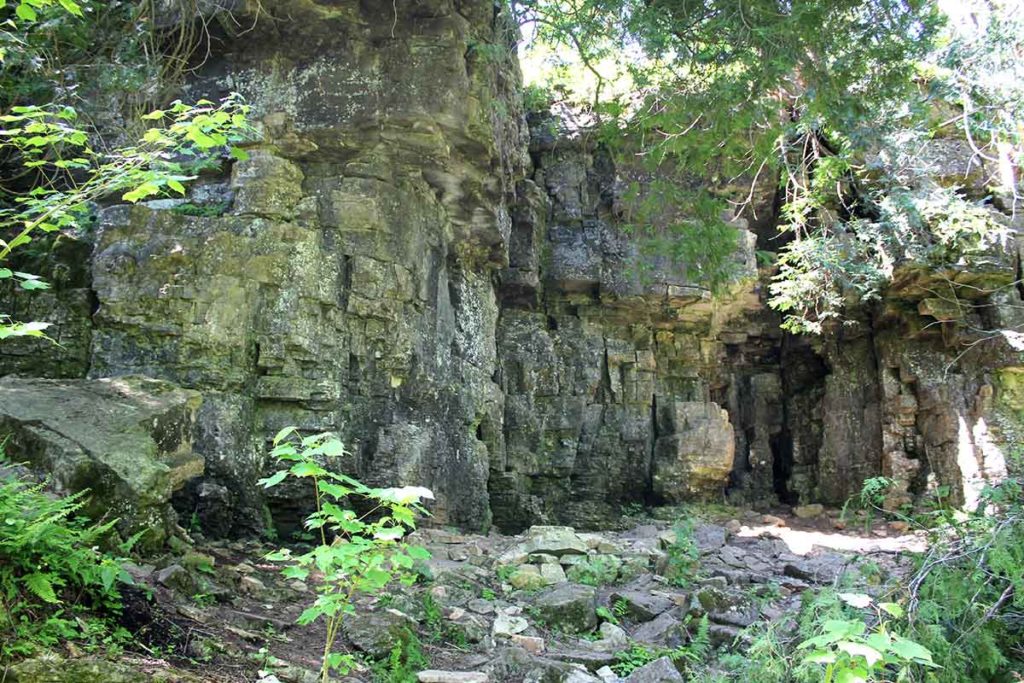 11. Maribel Caves County Park, Maribel
Cherney Maribel Caves County Park has many caves and crevices that are open along a series of trails. Some of the park's caves are gated and open only for set tours during certain times of the year.
Maribel Caves Hotel has a rich and interesting history as you drive in!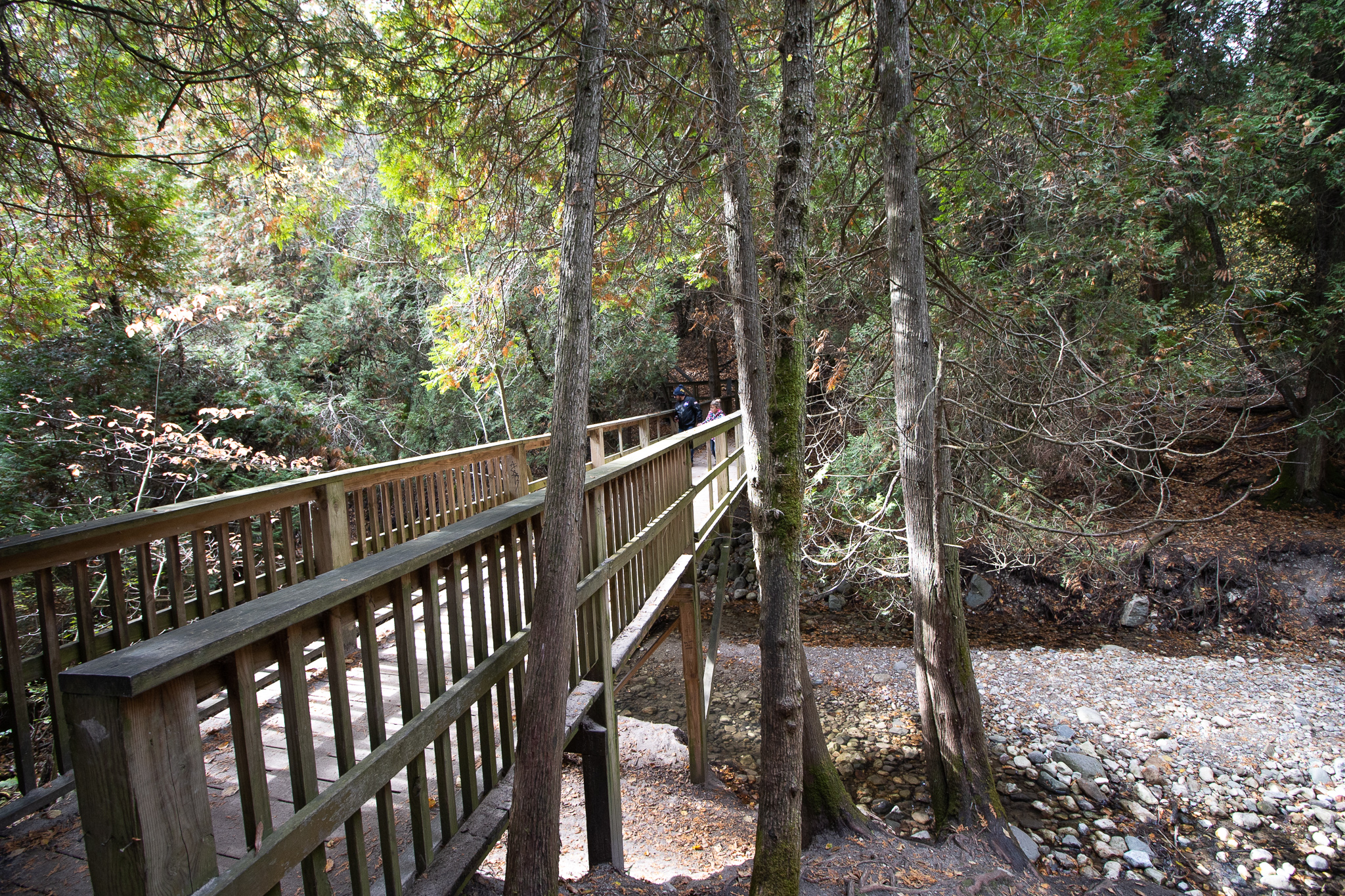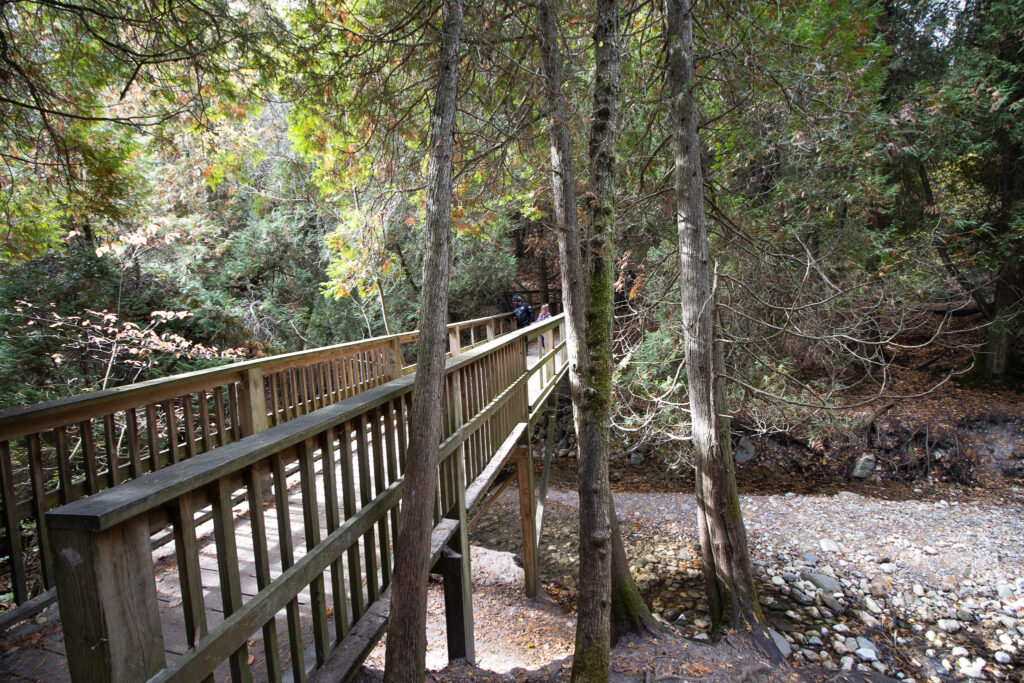 2+ Hours Away But Worth the Mention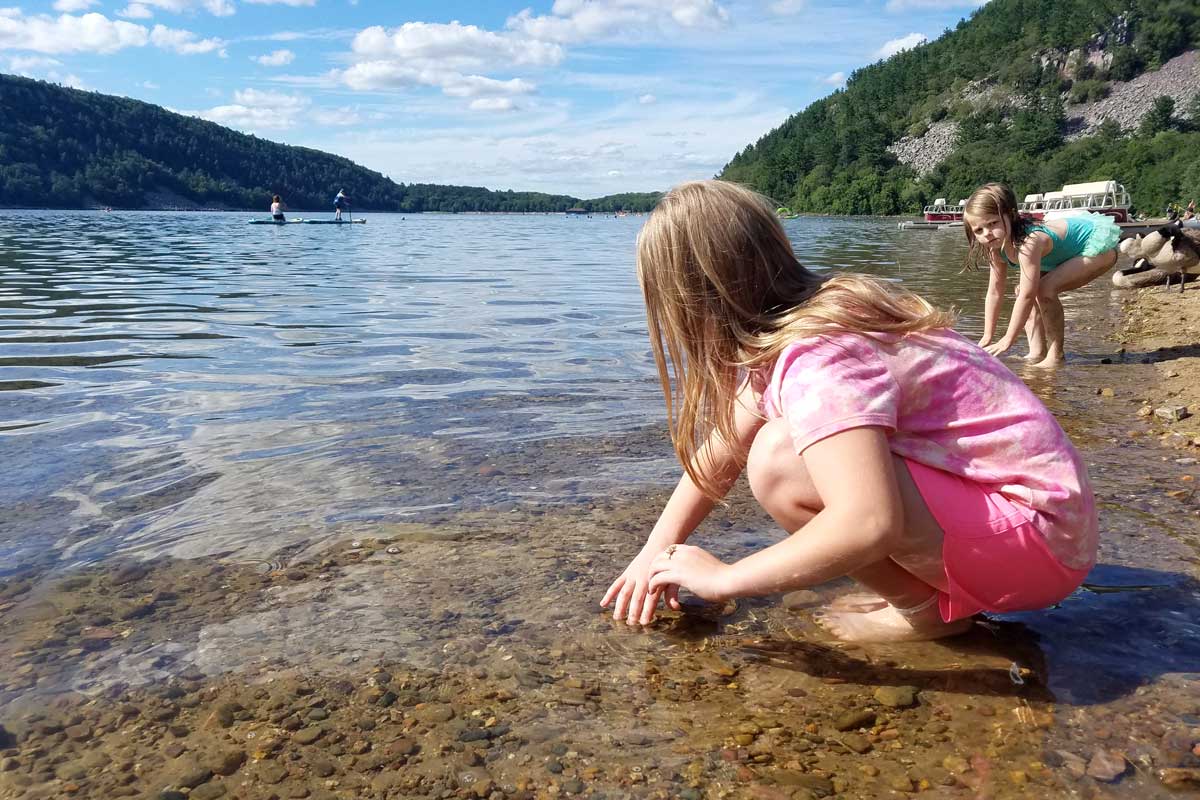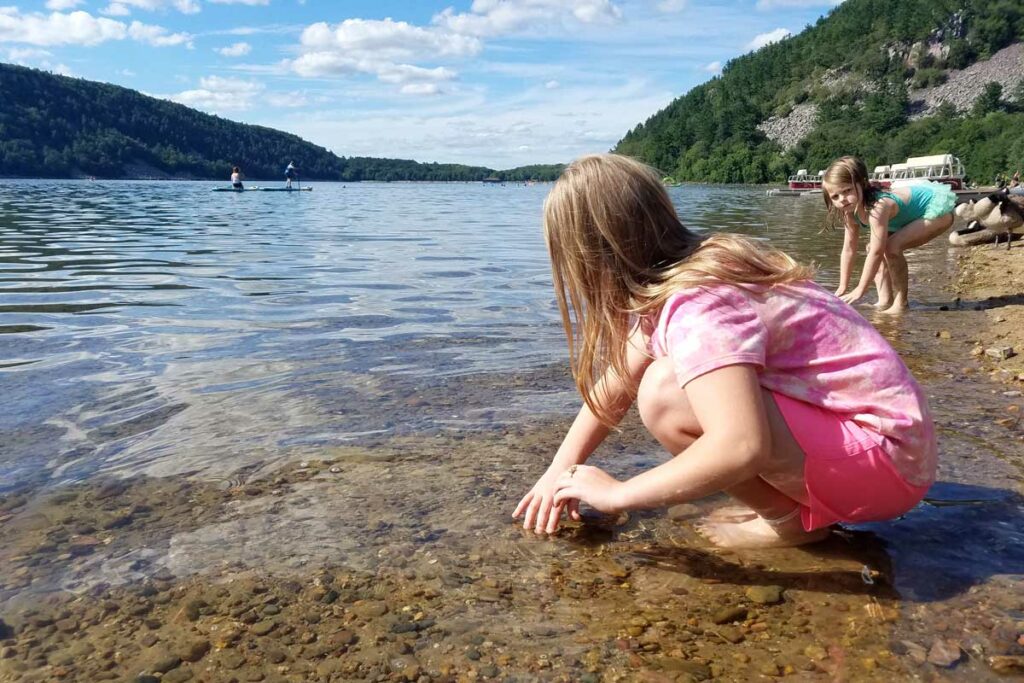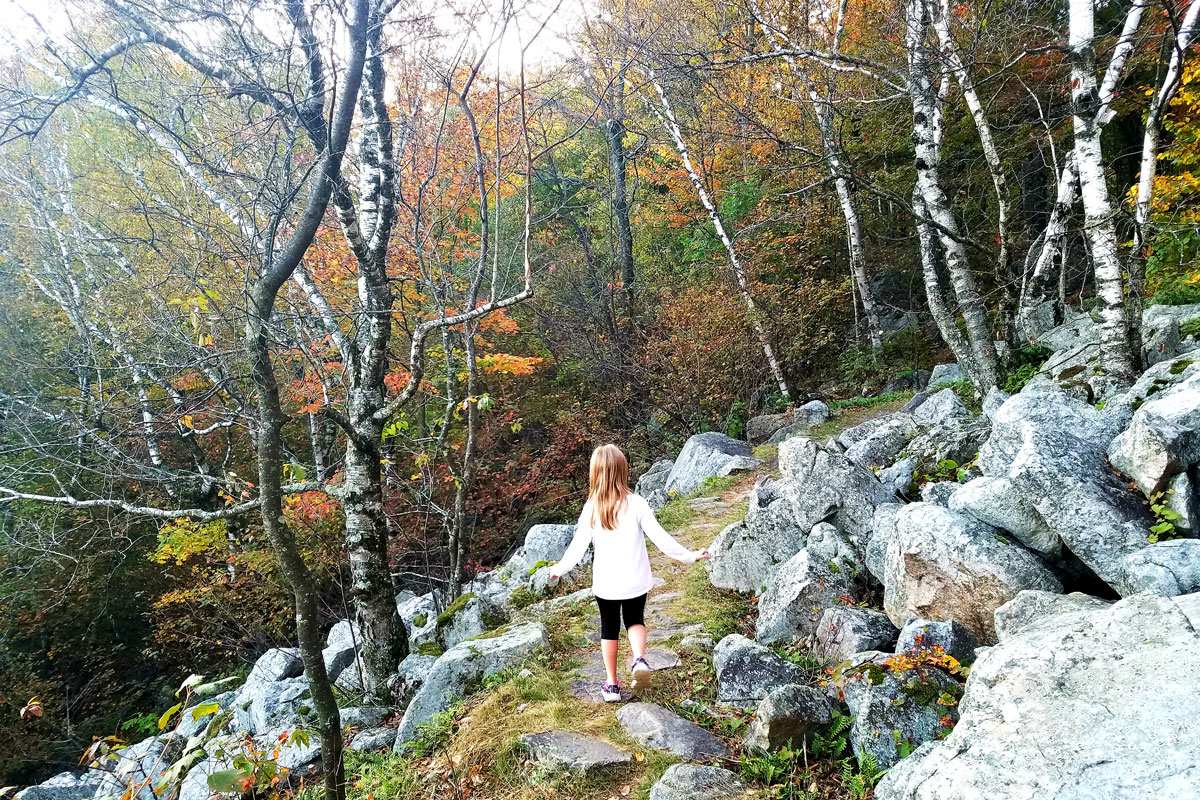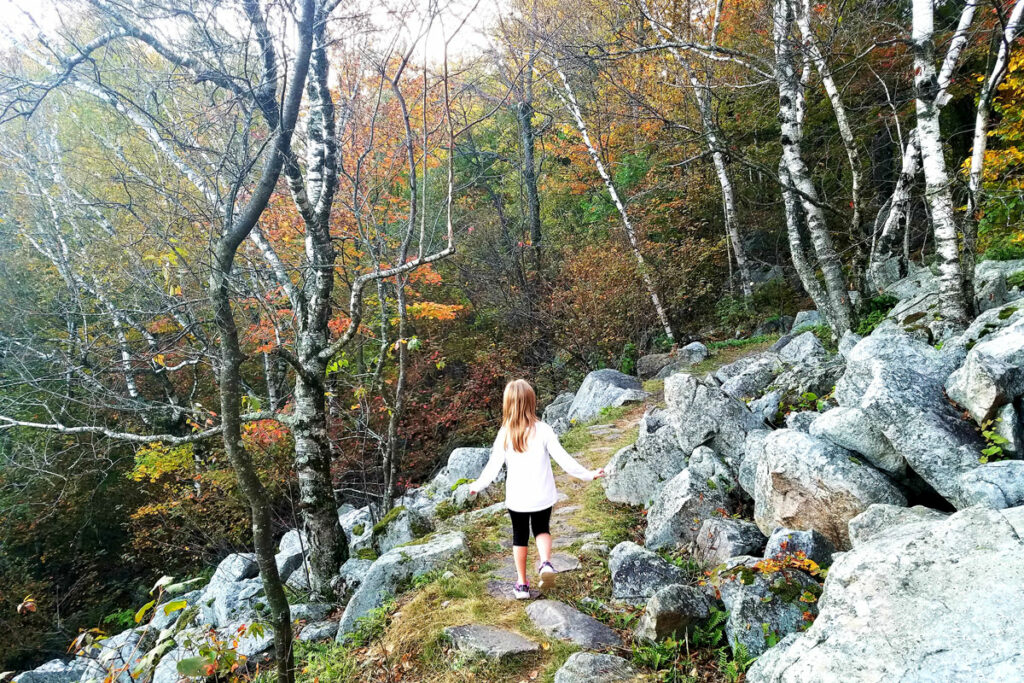 Other Hiking Trails You Might Like
Fox River Trail, Green Bay / De Pere
Osprey Point, De Pere
Ken Euers Nature Area, Green Bay
UW-Green Bay Arboretum Trail, Green Bay
Fonferek Glen, Green Bay
Baird Creek, Green Bay
Bay Beach Wildlife Sanctuary, Green Bay
Green Bay Botanical Garden, Green Bay
Pamperin Park, Green Bay
Mountain Bay State Trail, Howard
Meadowbrook Trail, Howard
L.H. Barkhausen Waterfowl Preserve, Suamico
Apple Creek Trail / Thrivent Trail, Appleton
Bruce B. Purdy Nature Preserve (Apple Creek YMCA), Appleton
Newberry Trail, Appleton
Plamann Park, Appleton
North Island Trail, Appleton
Riverview Gardens, Appleton
Bubolz Nature Preserve, Grand Chute
Casaloma Conservancy, Grand Chute
Fox Valley Technical College, Grand Chute
Old Stone Bridge Trail, Grand Chute
Prairie Hill Park, Grand Chute
Wiouwash State Trail, Greenville / Hortonville
Fox Cities Trestle Trail, Neenah / Menasha / Fox Crossing
Heckrodt Nature Preserve, Menasha
Heritage Parkway Trail, Little Chute
CE Trail, Kimberly
1000 Islands Environmental Center, Kaukauna
High Cliff State Park, Sherwood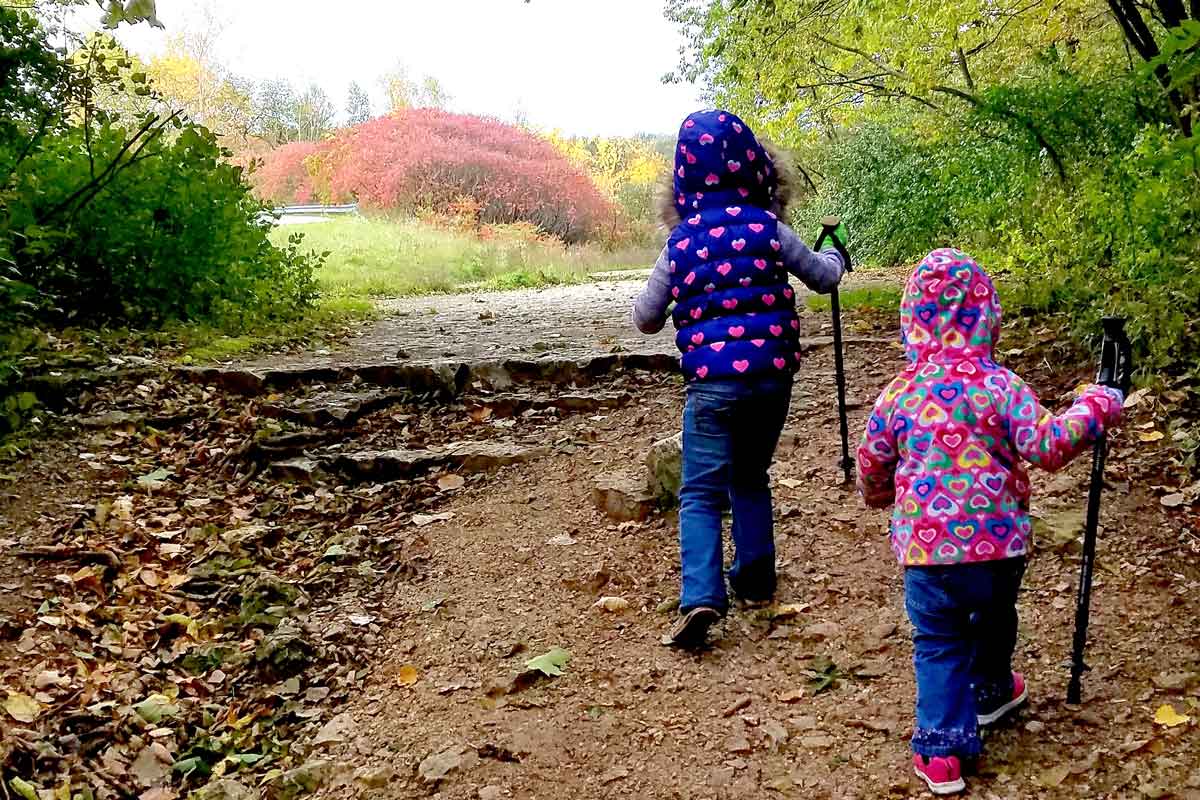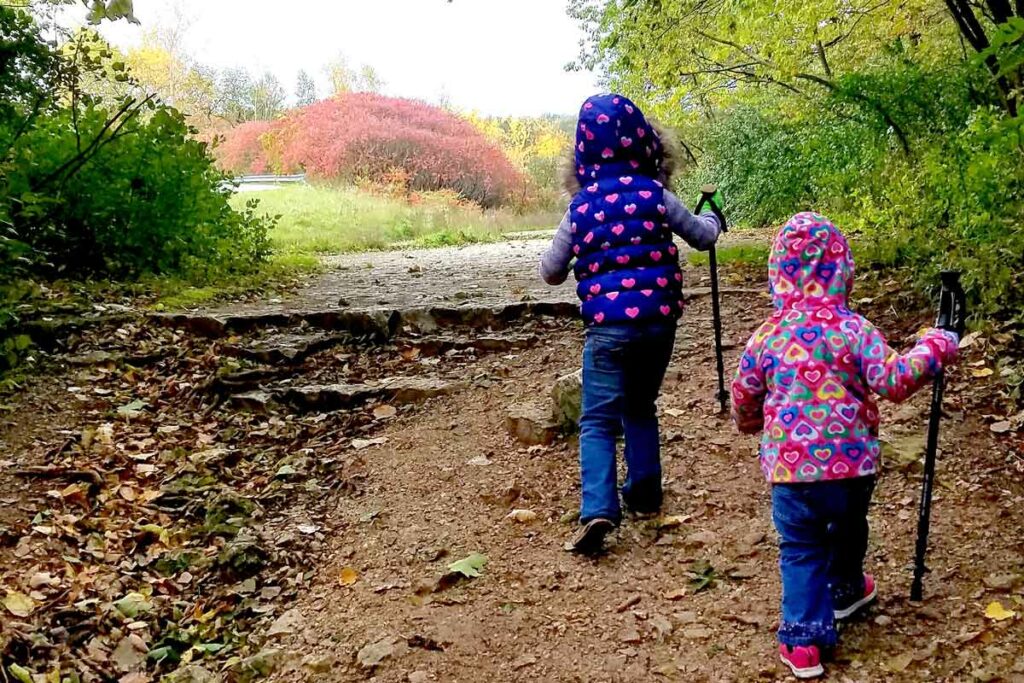 Terrell's Island, Omro
Sheldon Nature Trail, Oshkosh
Menominee Shoreline Trail to Menominee Park, Oshkosh
Waukau Creek Nature Preserve, Waukau
Mascoutin Valley State Park Trail, Rosendale