Part of the Fox Cities, Sherwood is a village in Calumet County, just 10 miles east of Appleton. This little gem is the home of some of our favorite things to do with kids and families in Northeast Wisconsin!
About Sherwood, Wisconsin
Population: 2,713 (2010 census)
Counties: Calumet County
Surrounding Towns: Brillion, Chilton, Hilbert
Zip Codes: 54169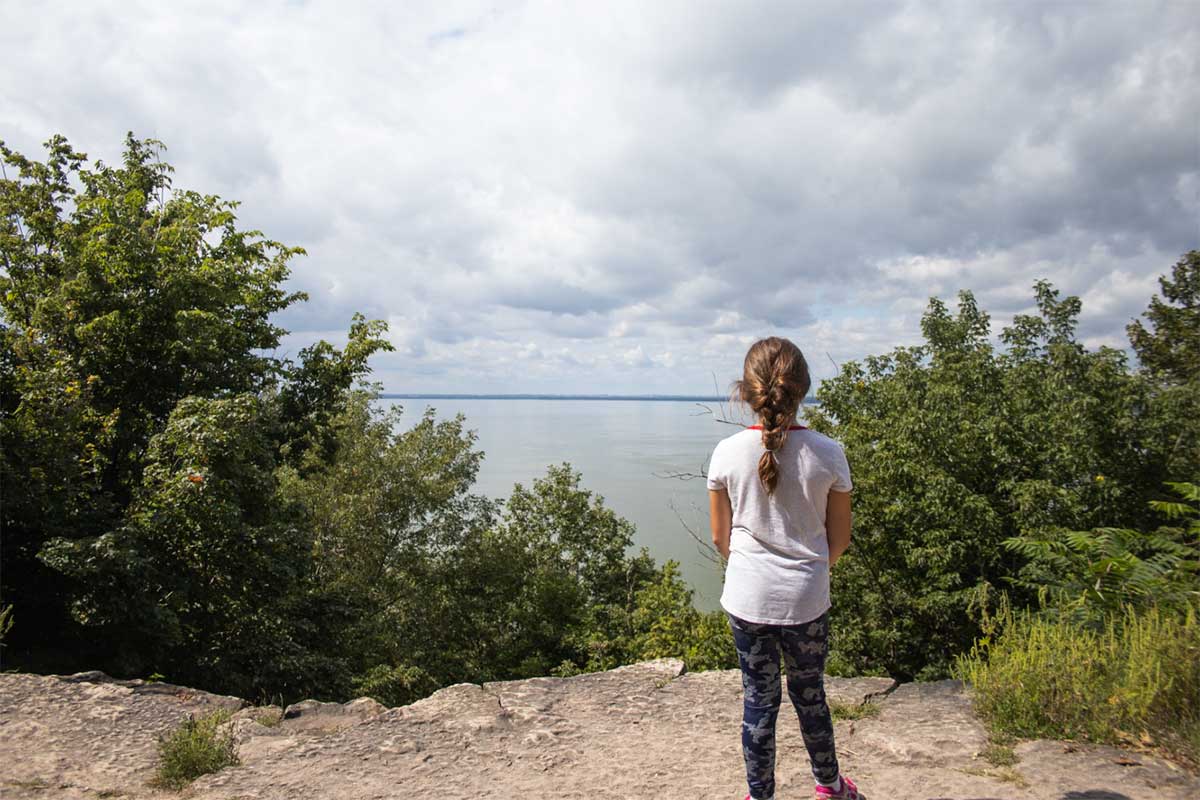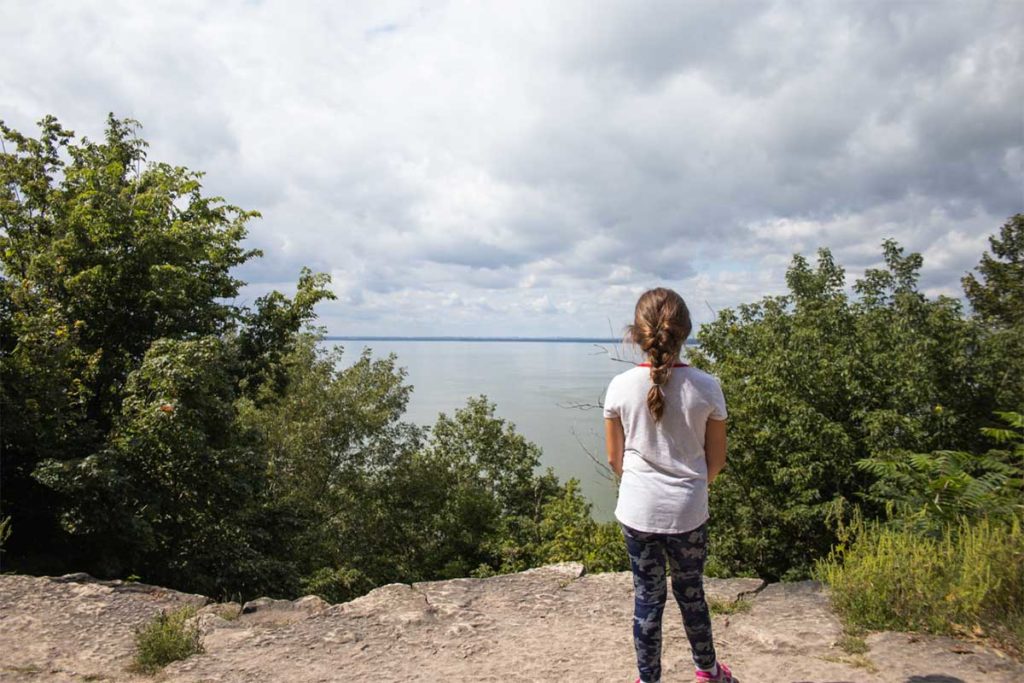 High Cliff State Park
High Cliff State Park is a popular outdoor recreation area in Northeast Wisconsin. It is named after the 200-foot-high limestone cliff of the Niagara Escarpment that overlooks Lake Winnebago and provides stunning views of the water and landscape. The park offers hiking, camping, fishing, boating, and swimming, making it an excellent destination for a family day trip.
Located just down the road from High Cliff (on State Park Road), Bistro by the Park (formerly The Chubby Seagull) promises a new fresh menu and cozy space and is expected to open soon. Menu to include pizza and ice cream.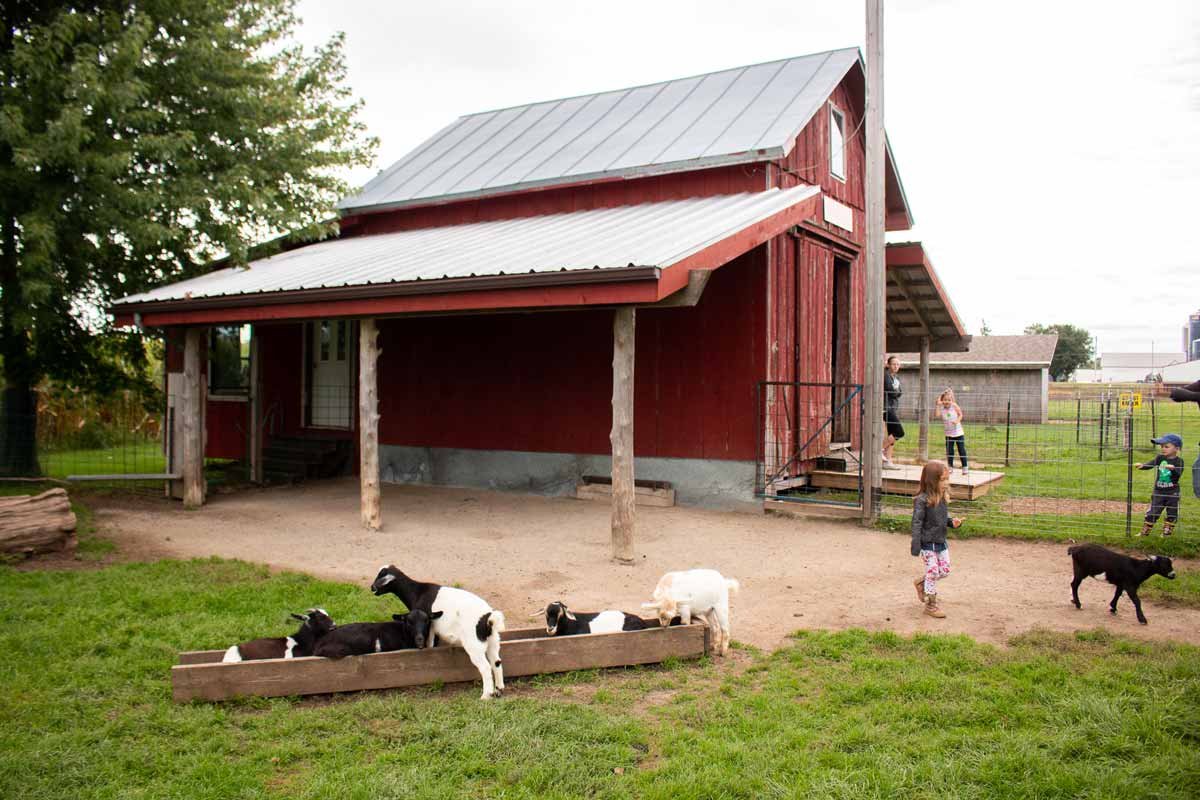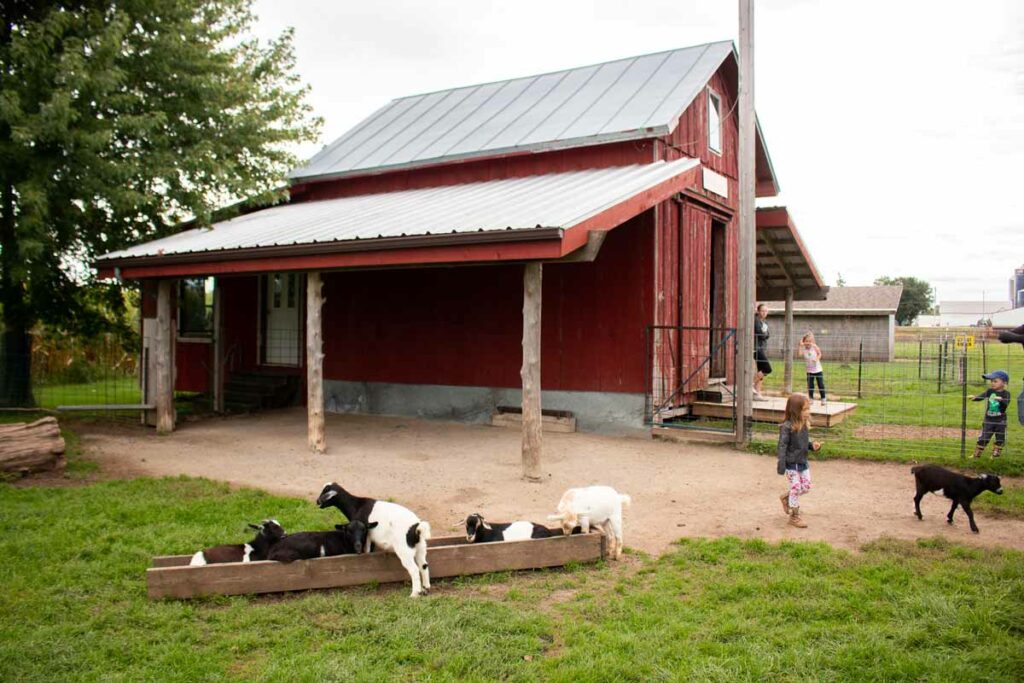 Mulberry Lane Farm
Mulberry Lane Farm is located 3 miles east of Sherwood in Hilbert. The 125-acre family-owned and operated farm is a must-do adventure with kids. Families can enjoy a wide variety of hands-on, educational experiences, including a petting zoo with goats, lambs, chicks, ducks, kittens, horses, and more, wagon rides, and a pumpkin patch.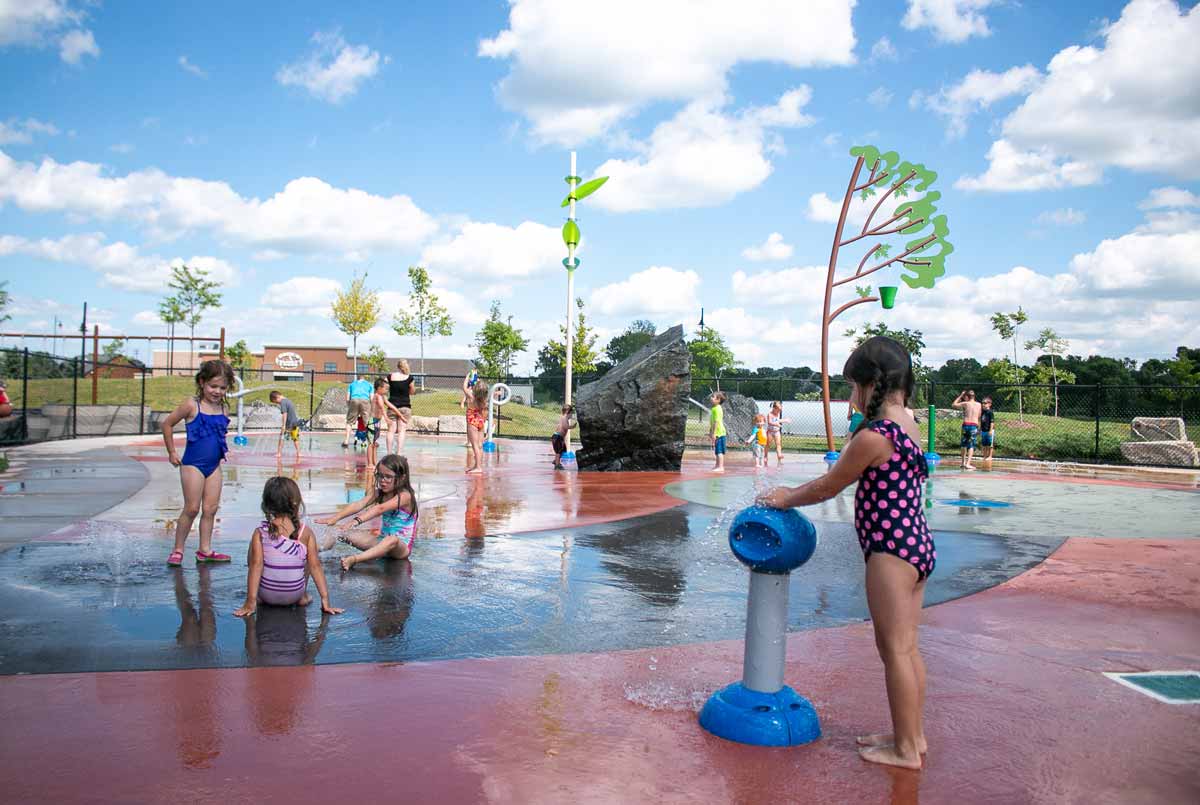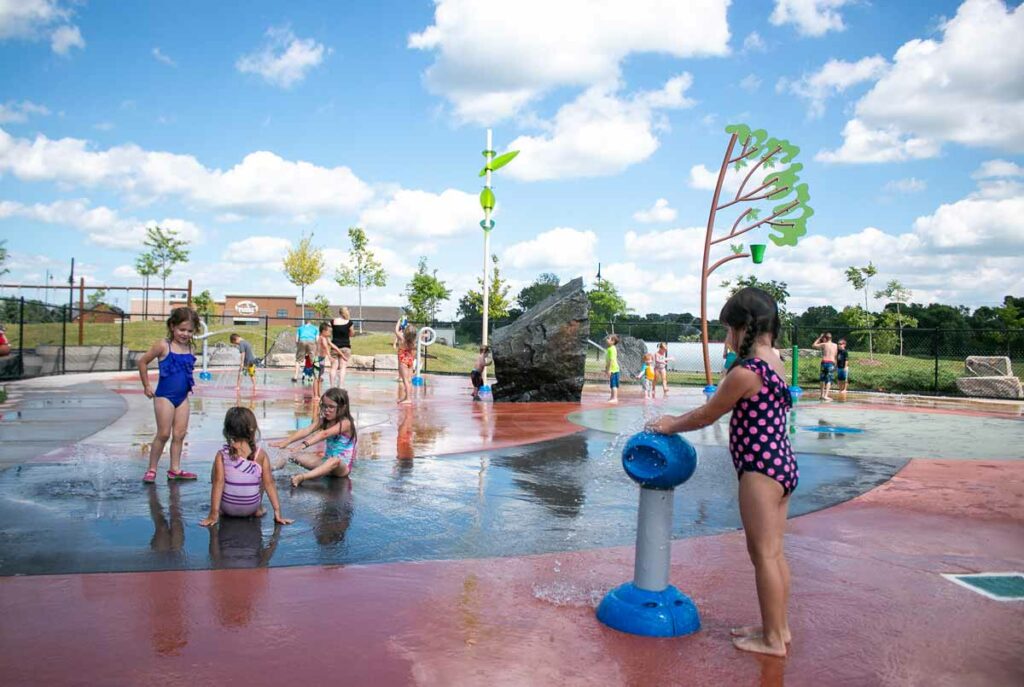 Wanick Choute Park
Wanick Choute Park is a large community park with an open-air main pavilion, paved walking trail, splash pad, open field, playground, soccer fields, basketball court, tennis courts, and restrooms.
The free splash pad is a family favorite go-to destination. Open from Memorial Day to Labor Day, the water features are great for toddlers, preschoolers, and younger kids. The fenced-in area is a nice feature to keep kids from running off.
There are two playgrounds in this park. Both are lots of fun!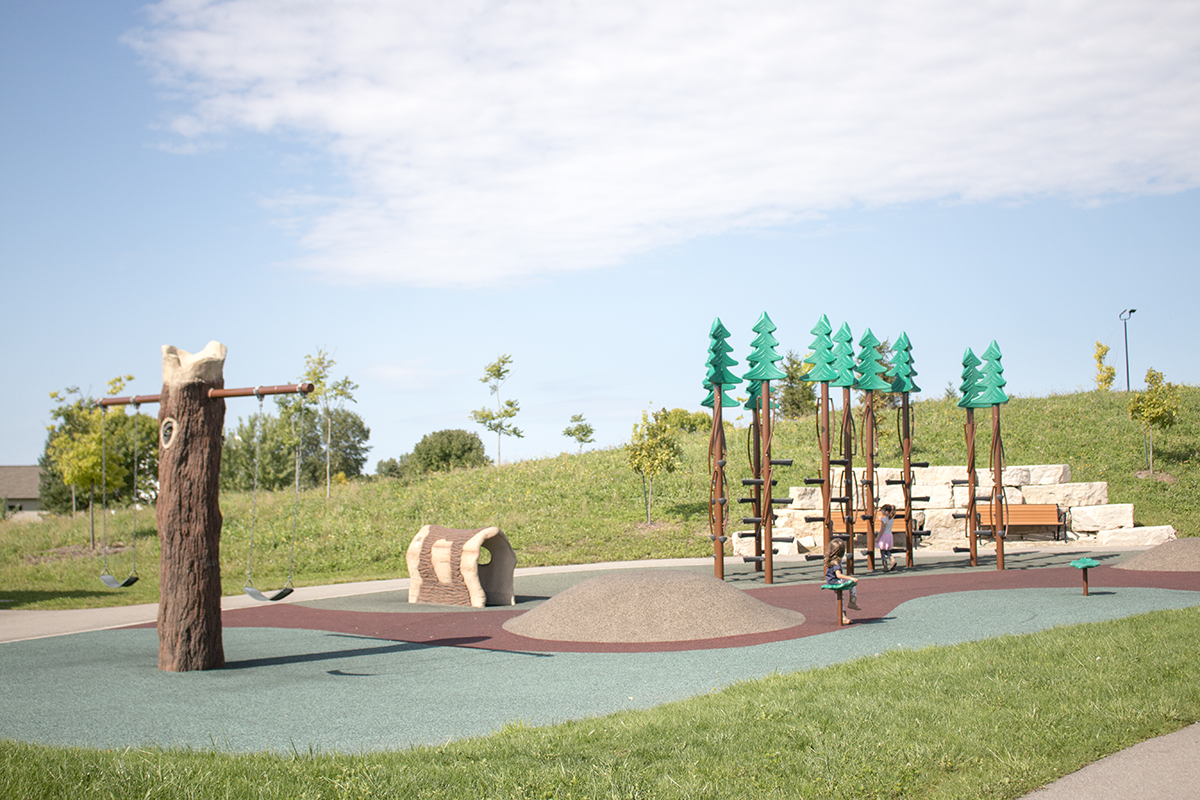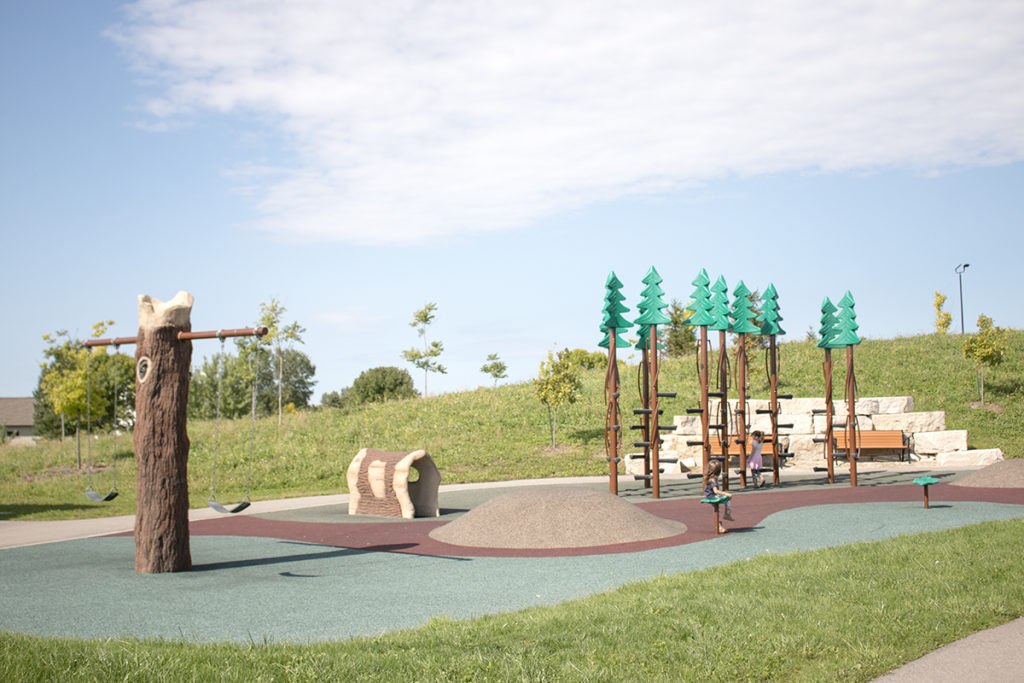 The big playground is right next to the Splash Pad. There are multiple slides, swings, monkey bars, and other fun things to climb on. They also have a fun cement tunnel. There is a giant spider web crawling feature great for older kids.
The smaller playground is just down the path from the main area. The play area is a fun forest theme with trees to climb up, logs to hide in, and plastic rock mounds to climb.
The park hosts community events during the summer.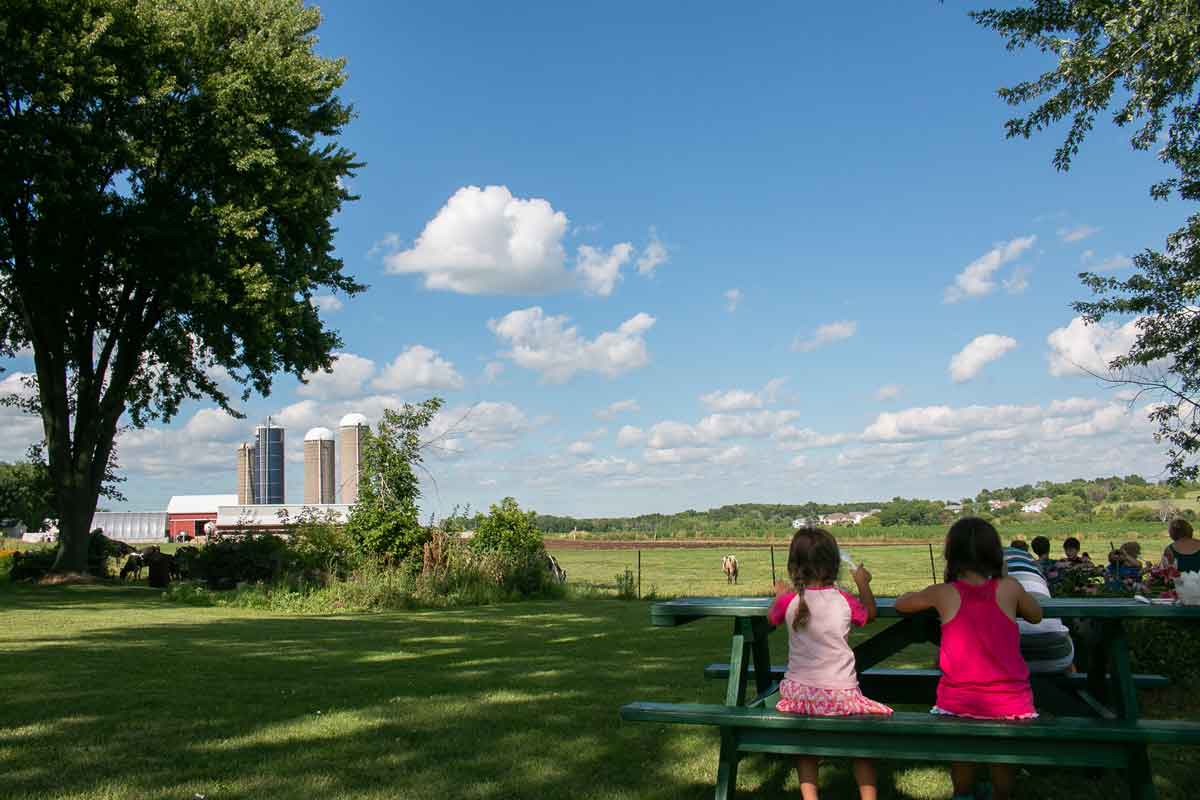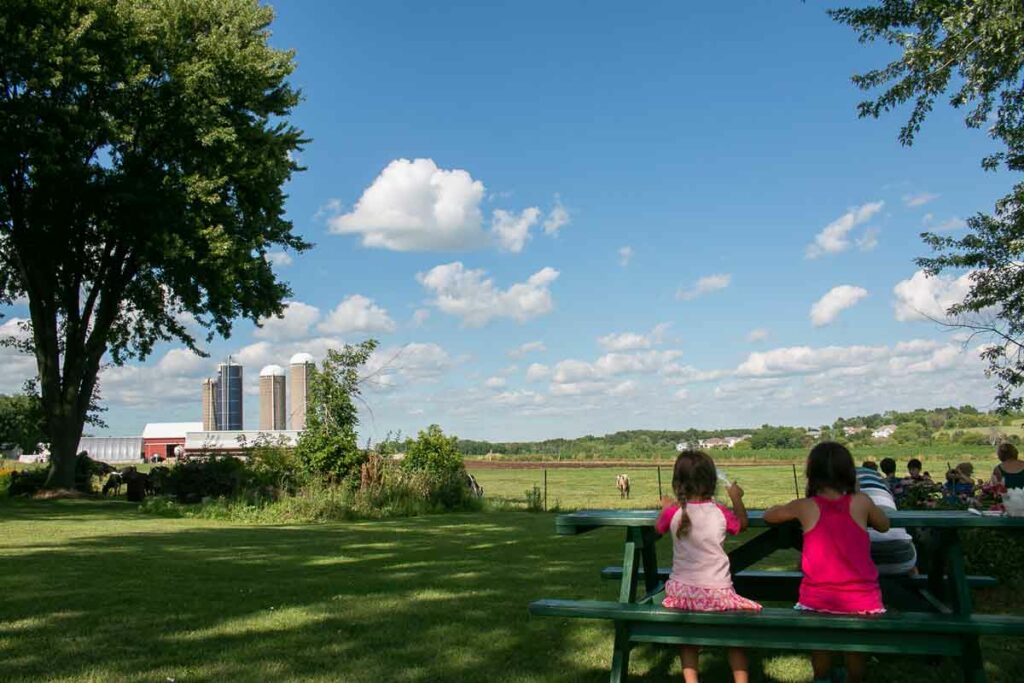 Mud Creek Coffee
Located near the entrance of Wanick Choute Park, Mud Creek Coffee is a convenient stop before or after a park visit for a pickup coffee! Although they specialize in coffee, the menu also includes smoothies, tea, protein shakes, and other seasonal drinks. They are typically open for breakfast and lunch.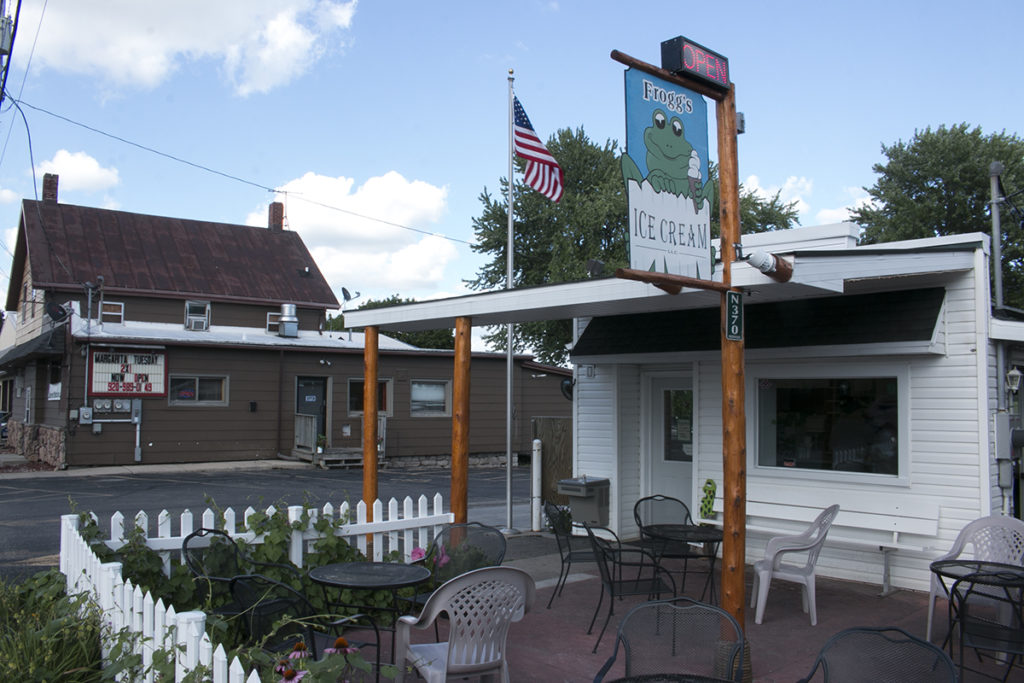 Frogg's Ice Cream
Frogg's Ice Cream is conveniently located on Hwy 114 in Sherwood and close to High Cliff State Park and Mulberry Lane Farm! The ice cream shop serves the best soft-serve ice cream in town! They serve the classic flavors, vanilla, chocolate, and twist but also offer unique creations like the "Frogg-in-a-Blender." They are typically open from April to Labor Day and only accept cash payments. Frogg's has a drive-up window and outdoor seating. Enjoy your ice cream treats on outside picnic tables overlooking the neighbor's farm.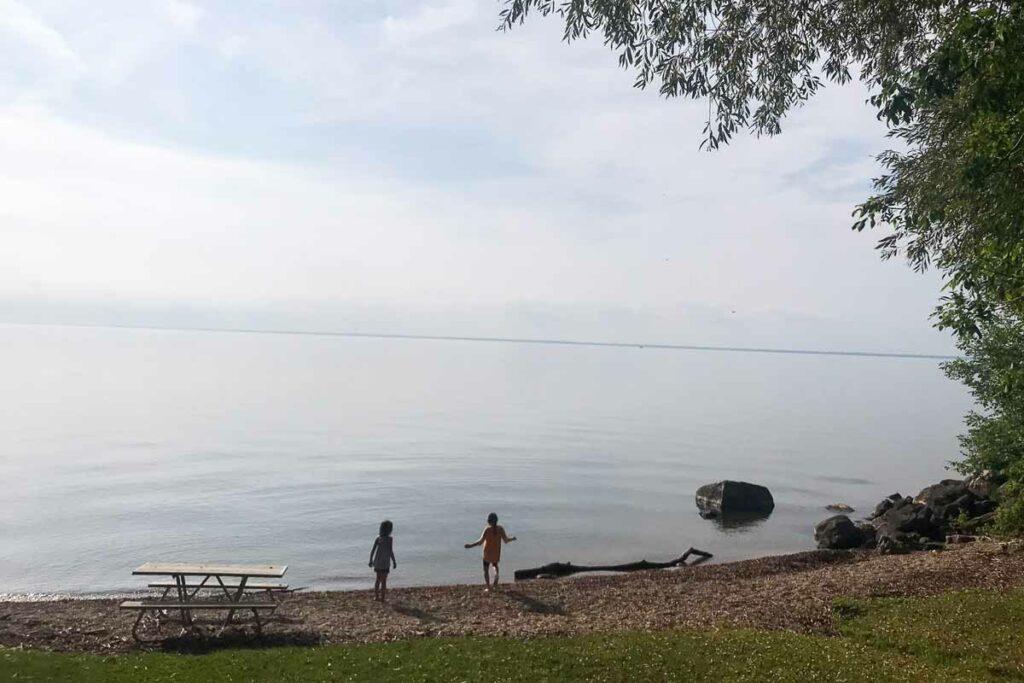 Calumet County Park
Calumet County Park is a beautiful 193-acre park located in eastern Wisconsin on the shore of Lake Winnebago. The park is mostly used for camping but also has a small playground, picnic areas, and scenic views of the lake. Stop in at the camp office for hand-scooped ice cream! This is also a great spot for waterfront sunset family photos.