The weather is getting nicer, which is a perfect opportunity to explore the great outdoors! If you love nature, you may want to check out some great nature centers near the Fox Cities. Some of the nature centers listed below include extra fun outside of a walk or hike, such as classes/camps, family programming, opportunities to celebrate birthdays, weddings, baby showers, or hold corporate events, and hands-on learning to learn about the creatures and plants in Northeast Wisconsin!
We also have included other great things to visit around each center to help you plan a fun day with your family and friends at one of these nature preserves!
Tips Before You Visit
Wear good walking shoes. Not all trails are alike; some may have rougher terrain than others so it is best to be prepared to walk on all surfaces. In the spring, many trails will be muddy; consider waterproof shoes or rain boots!
Bring water and snacks. Keep everyone hydrated and happy for a pleasant exploring experience.
Don't forget your sunscreen and bug repellent!
Keep your dog(s) at home. Although it's a nice thought to bring your furry friend, the majority of nature centers on this list do not allow pets on their trails or in their centers.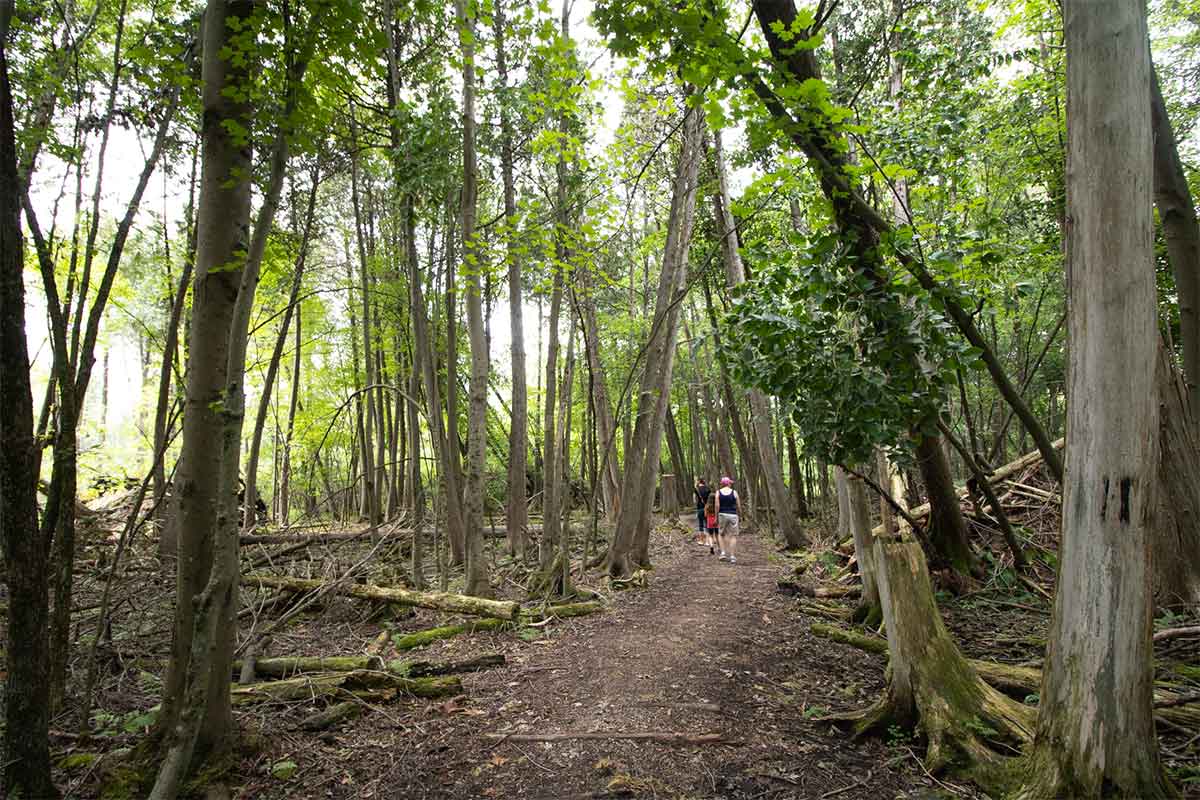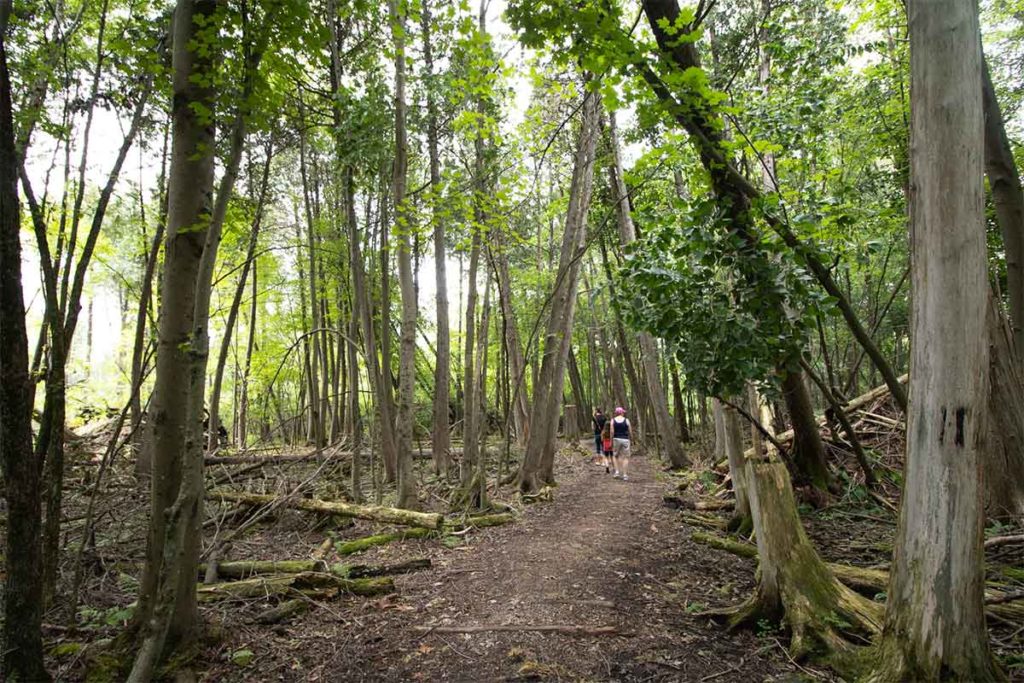 Bubolz Nature Preserve, Appleton
For 45 years the Bubolz Nature Preserve has been a beautiful preserve to visit with community programs such as summer camps and winter camps along with the hiking trails. It is also a popular spot to have wedding ceremonies/receptions, corporate events, and more. Bubolz is a great place to enjoy nature year-round, even during winter!
At-A-Glance:
Address: 4815 North Lynndale Drive, Appleton, Wisconsin
Phone: 920-731-6041
Highlights:
8.5 miles of trails
Natural playscape- outdoor playground
Observation deck
Pond with turtles and fish to feed
Snowshoe rentals and other winter things to do at Bubolz
Monthly highlighted family events
Nearby Things to Do:
Plamann Park – Disc Golf and Seasonal Swimming, 1375 East Broadway Drive, Appleton
Seth's Coffee, 1390 North Popp Lane, Appleton
Town Center Park, 1850 W Grand Chute Boulevard, Appleton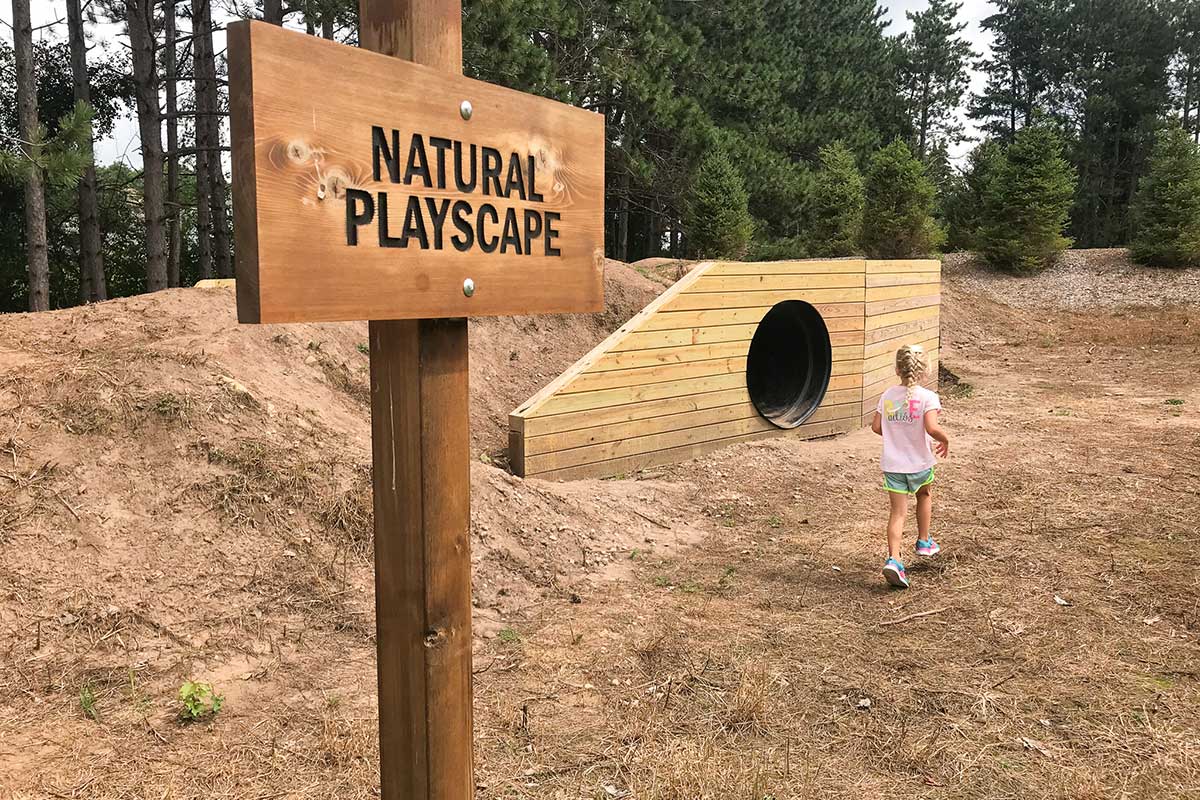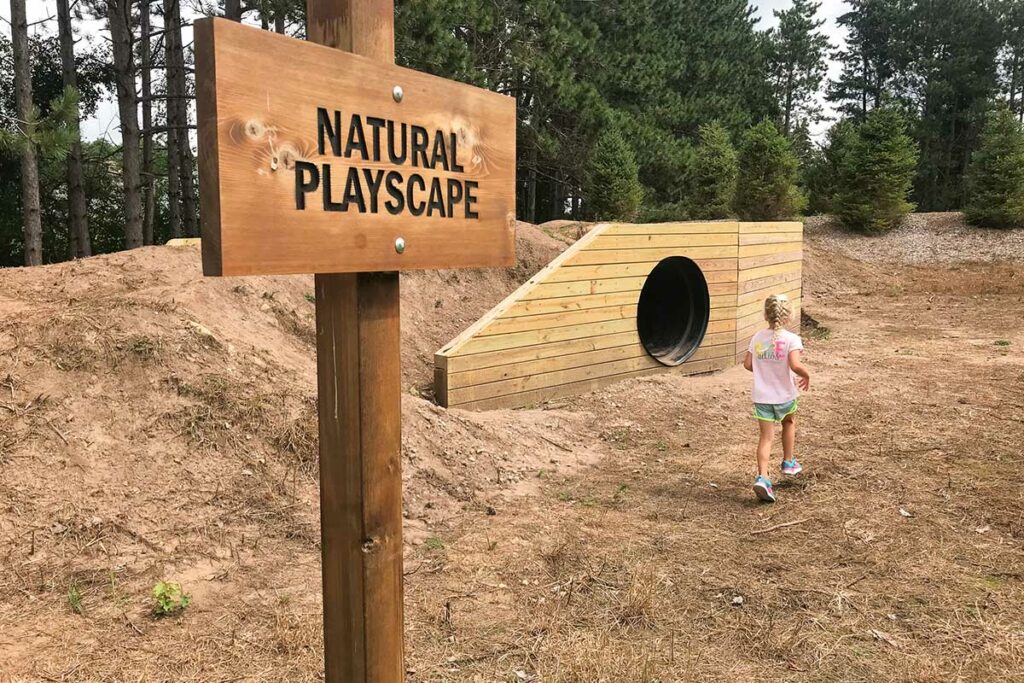 Bruce B. Purdy Nature Preserve, Appleton
Bruce B. Purdy Nature Preserve, Appleton, was established in 2005. This preserve requires a YMCA membership to visit guest passes; however, they may be purchased. The 3-mile trails are home to many different local animals and plant life to observe as you walk or run them.
At-A-Glance:
Address: Apple Creek YMCA, Apple Hill Boulevard, Appleton, Wisconsin
Phone: 920-733-9622
Highlights:
Trails are open from dawn to dusk and are a little more "hilly" than most trails
April and May is a great time to visit to see beautiful flowers around the center
Nearby Things to Do:
Copper Rock Cafe, 1835 E Edgewood Dr # 108, Appleton
Plamann Park – Disc Golf and Seasonal Swimming, 1375 East Broadway Drive, Appleton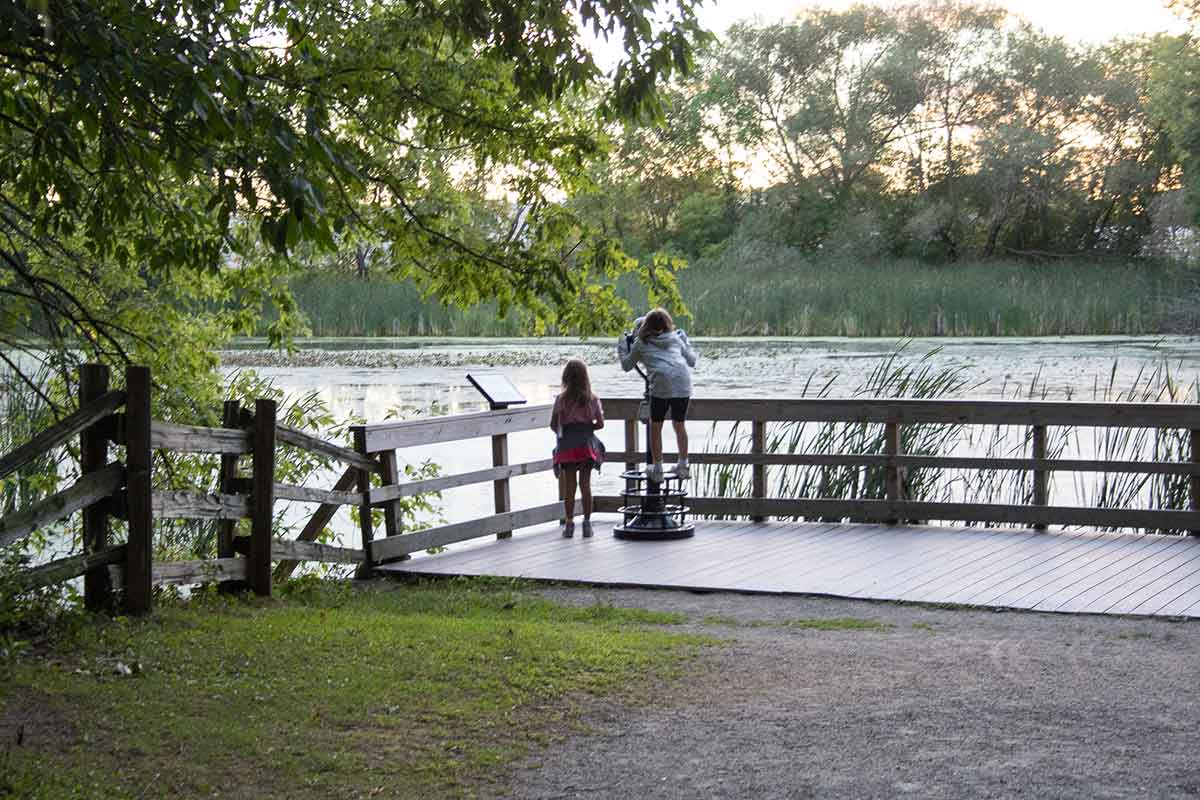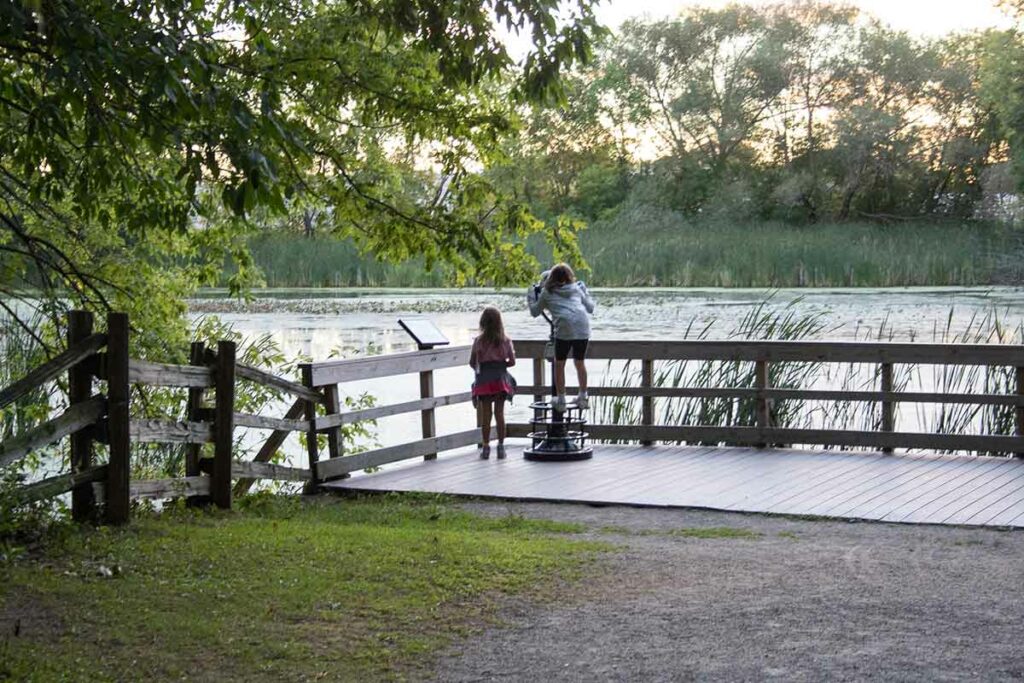 Heckrodt Wetland Reserve, Menasha
Heckrodt Wetland Reserve's trail system is open year round from 6 am – 9 pm. It is always free of charge to visit, but donations are welcome. Heckrodt is home to a variety of habitats including forested wetland, created prairie, cattail marsh, open water, open field, and upland forest. This urban nature reserve is a hands-down favorite for young children in Northeast Wisconsin!
At-A-Glance:
Address: 1305 Plank Road, Menasha, Wisconsin
Phone: 920-720-9349
Highlights:
Heckrock features The World Above Your Feet Children's Canopy Walk, with tree houses, ziplines, mud kitchen, and fun natural play area that is fun year-round
This reserve has a boardwalk for at least a mile and is almost always guaranteed to see wildlife on your visit walking the trails
Pond viewing areas
Bird and butterfly gardens
Life-size eagle nest
Nature center with live fish and small reptiles
Discovery Den in the nature center has a tree house, puzzles, puppets, little log blocks, and books!
Annual programming for families include Romp in the Swamp and Creepy Crawlies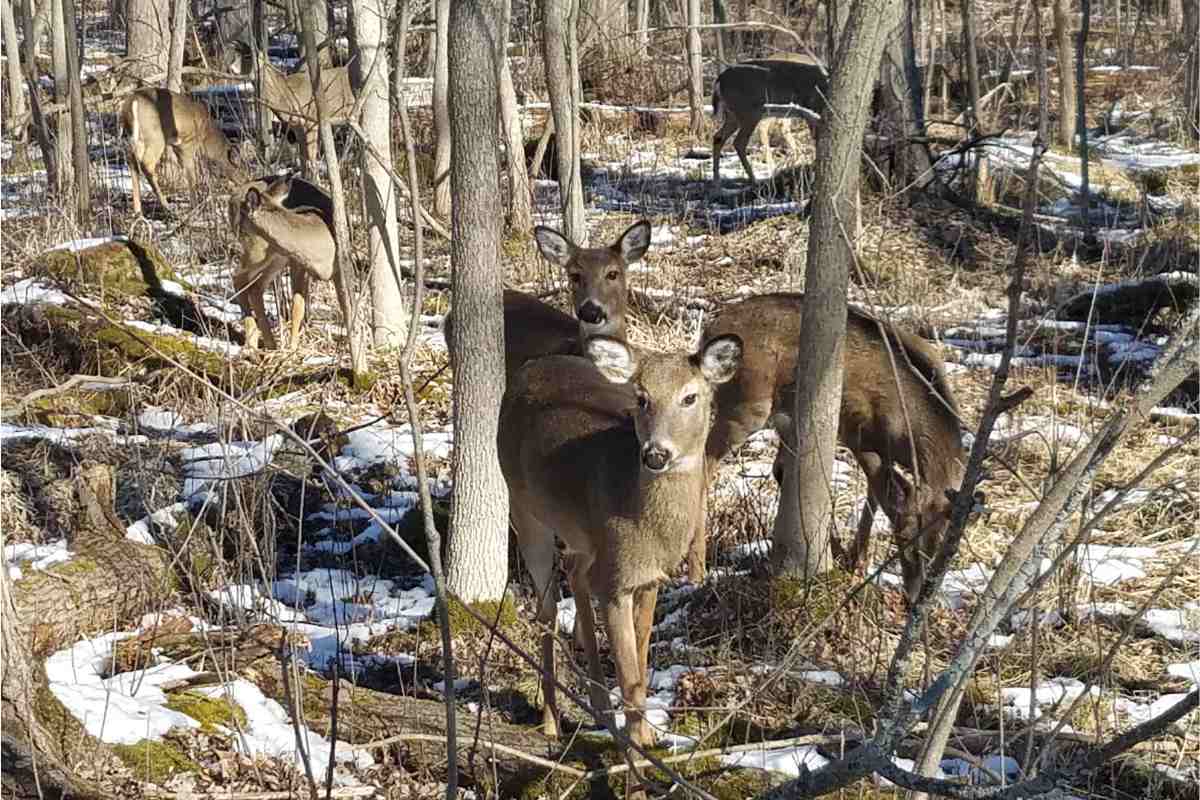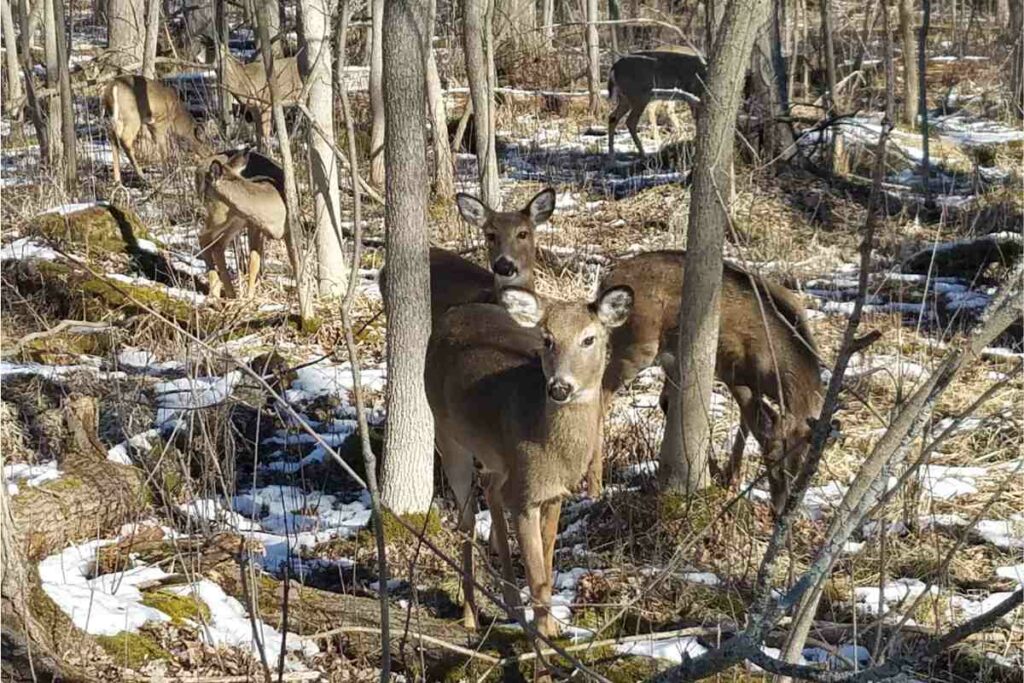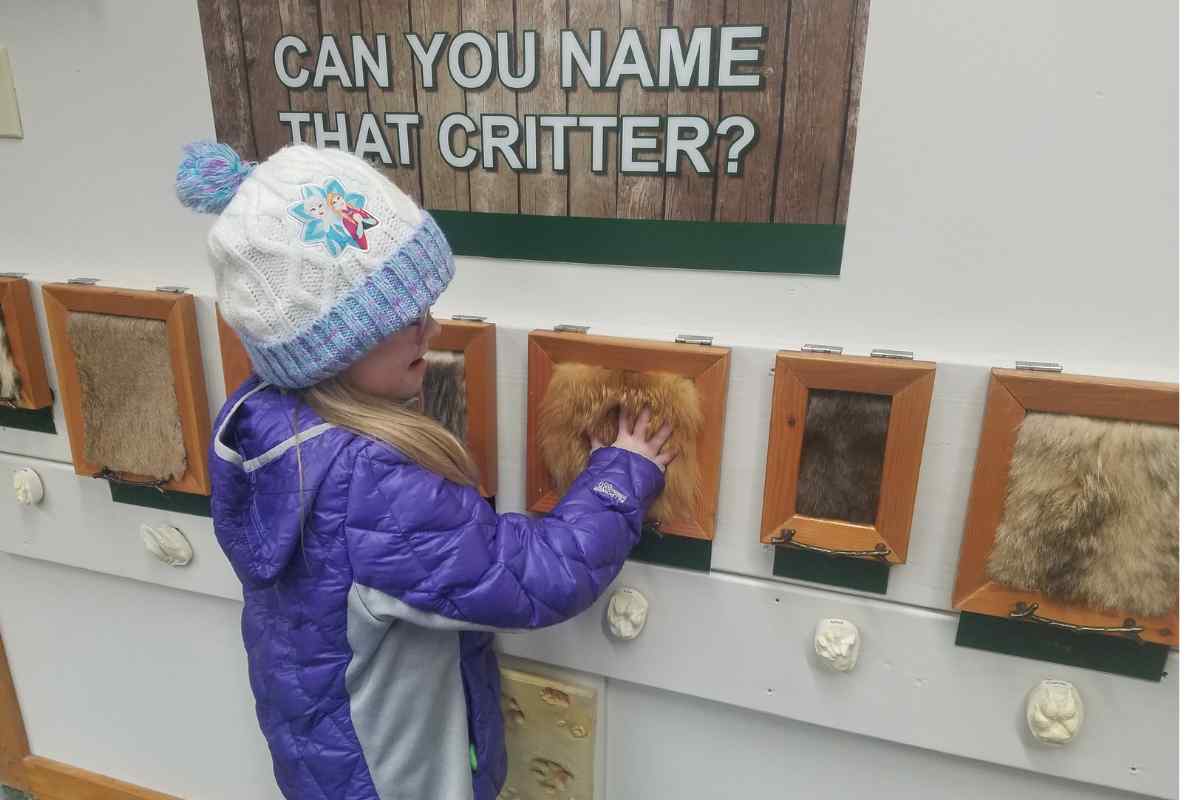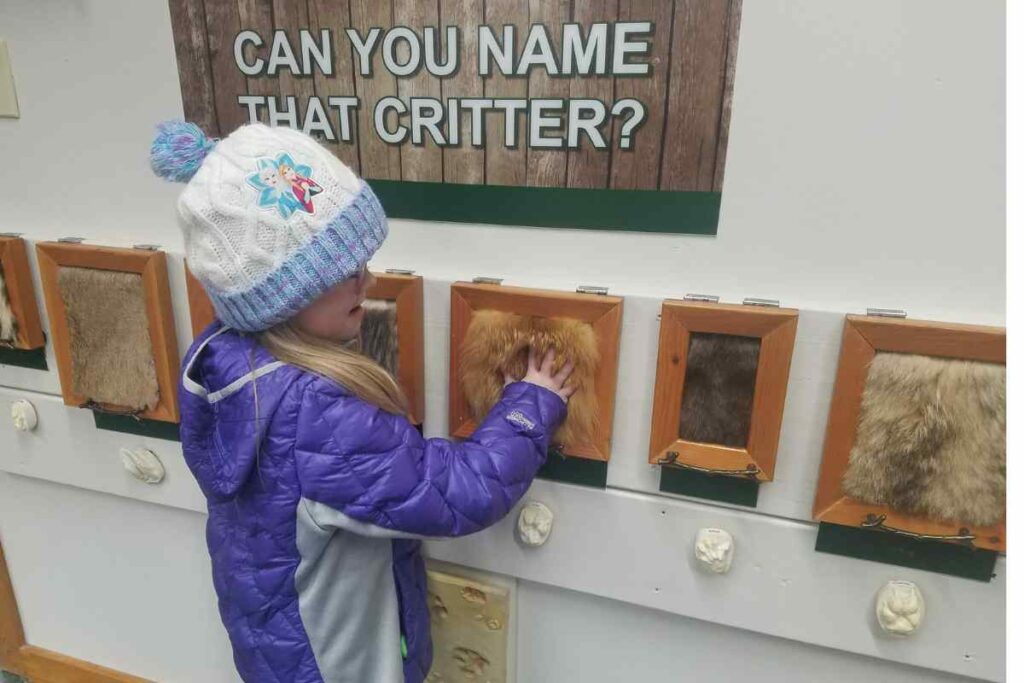 Nearby Things to Do:
Jefferson Park & Community Pool, 915 Third Street, Menasha
Manderfield's Home Bakery, 811 Plank Road, Menasha
Weis Earth Science Museum and Barlow Planetarium, 1478 Midway Road, Menasha
Sabre Lanes Bowling Alley, 1330 Midway Road, Menasha

Sabre Lanes participates in Kids Bowl Free. Sign up for 2 free games each day, all summer long for kids ages 15 and younger.

The Sweet Lair, LLC, 204 Main Street, Menasha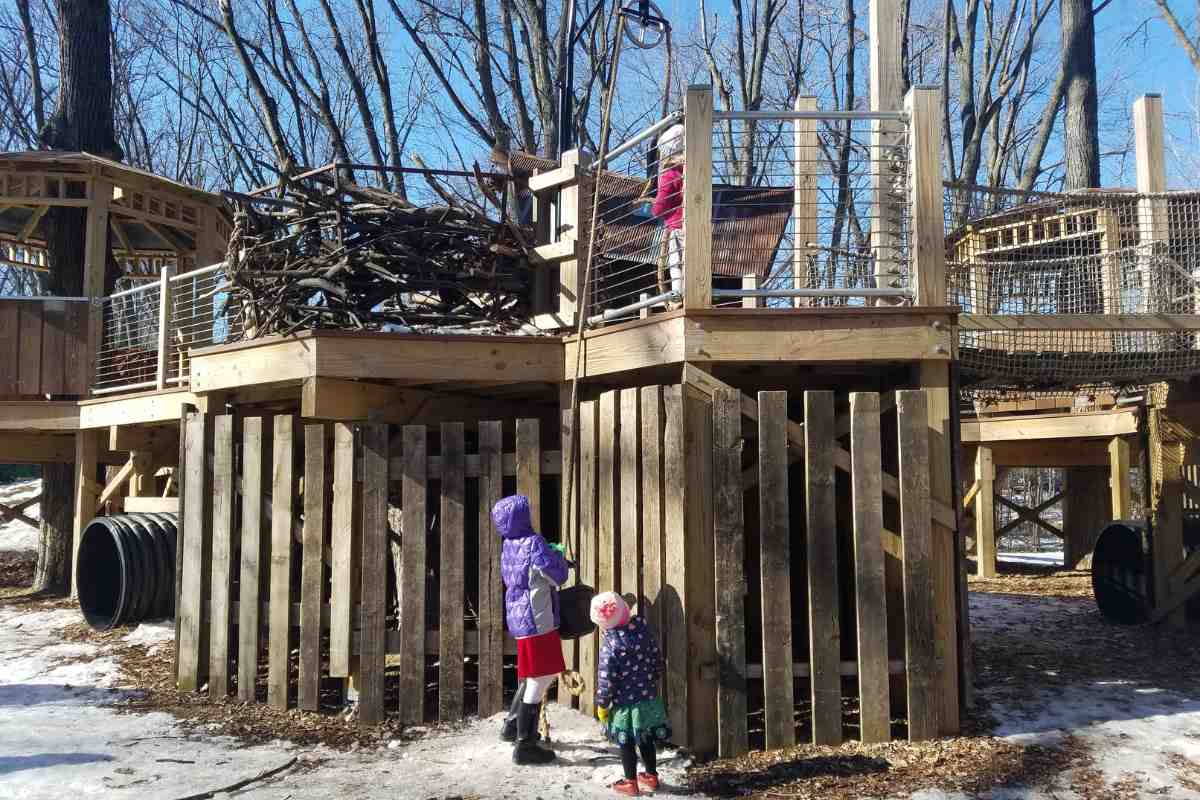 1000 Islands Environmental Center, Kaukauna
1000 Islands is located on the Fox River right here in the Fox Valley and has year-round opportunities for exploring nature. Boardwalk trails and the new Nelson Outlook put you in a perfect location for observing eagles and other wildlife. Inside the nature center you'll find educational displays and a number of indoor and outdoor environmental education programs open to the public.
At-A-Glance:
Address: 1000 Beaulieu Court, Kaukauna, Wisconsin
Phone: (920) 766-4733
Highlights:
Gives a wide view of the island
Trails are barrier-free
The boardwalk has no railings obstructing the view
They are the only nature center on the Fox River
Konkapot creek allows crawfishing and turtle hunting with nets and buckets provided.
Nearby Things to Do: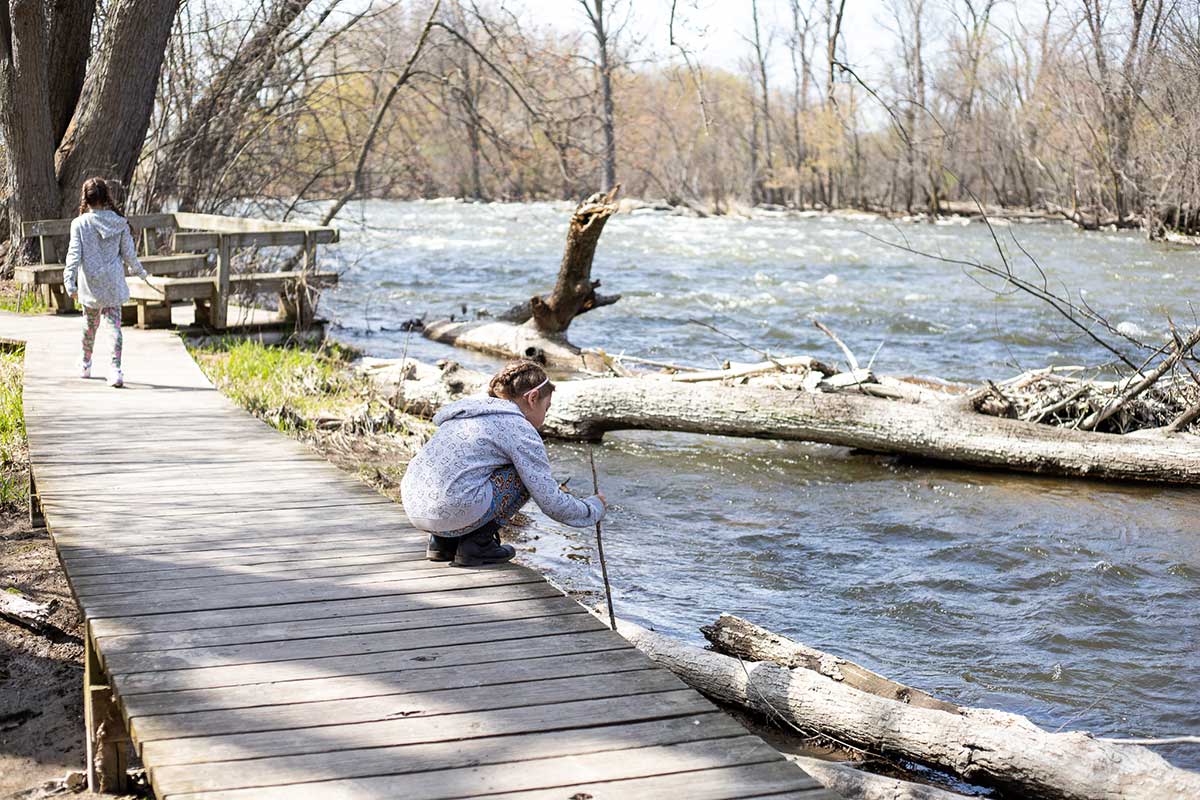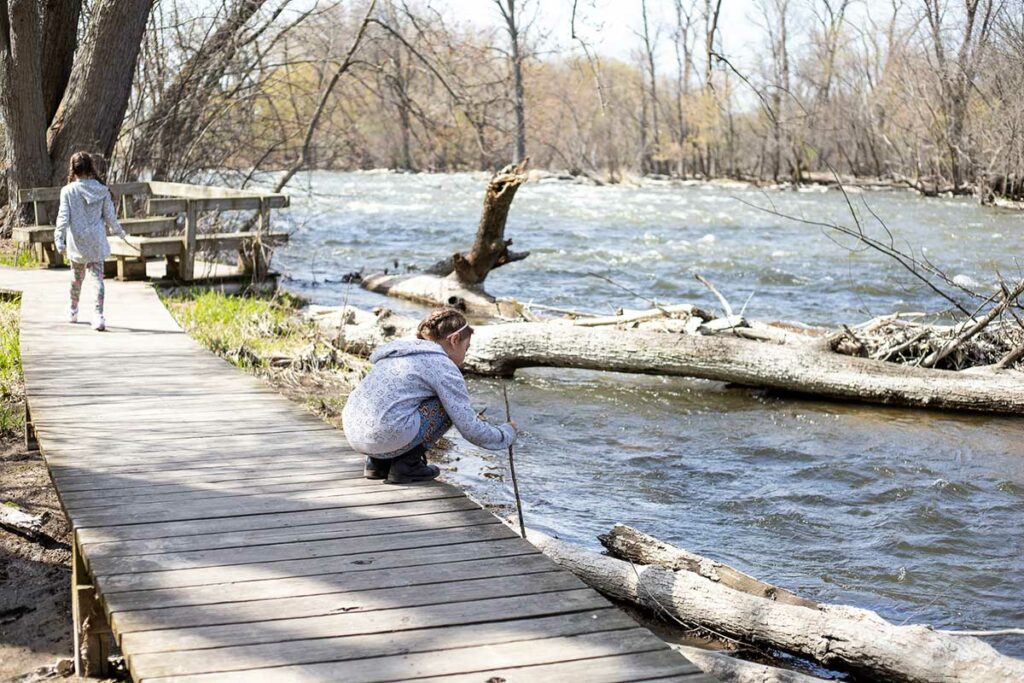 Fallen Timbers Environmental Center, Black Creek
Fallen Timbers is an educational environmental center in Black Creek that is owned by six Wisconsin school districts and encompasses 456 acres. The trail system is open to the public with all of the same rules that one would expect to find on a school campus.
At-A-Glance:
Address: W4531 Robin Road, Black Creek, Wisconsin
Phone: (920) 833-6432
Use the large parking lot nearest to Robin Road. The lower parking lot is reserved for staff.
Highlights:
Several miles of trails for walking and hiking
Virtual/Home Learning Support
Visit the site to see how students and families can get suggestions for activities to do in your own backyard or the nearest green space
Nearby Things to Do:
Barefoot Gypsies, LLC, N2894 State Road 47, Mackville
JSA Coffee Roasting, LLC, 406 North Main Street, Seymour
Lion's Park, 506 Field Crest Lane, Black Creek
Navarino Nature Center, W5646 Lindsten Road, Shiocton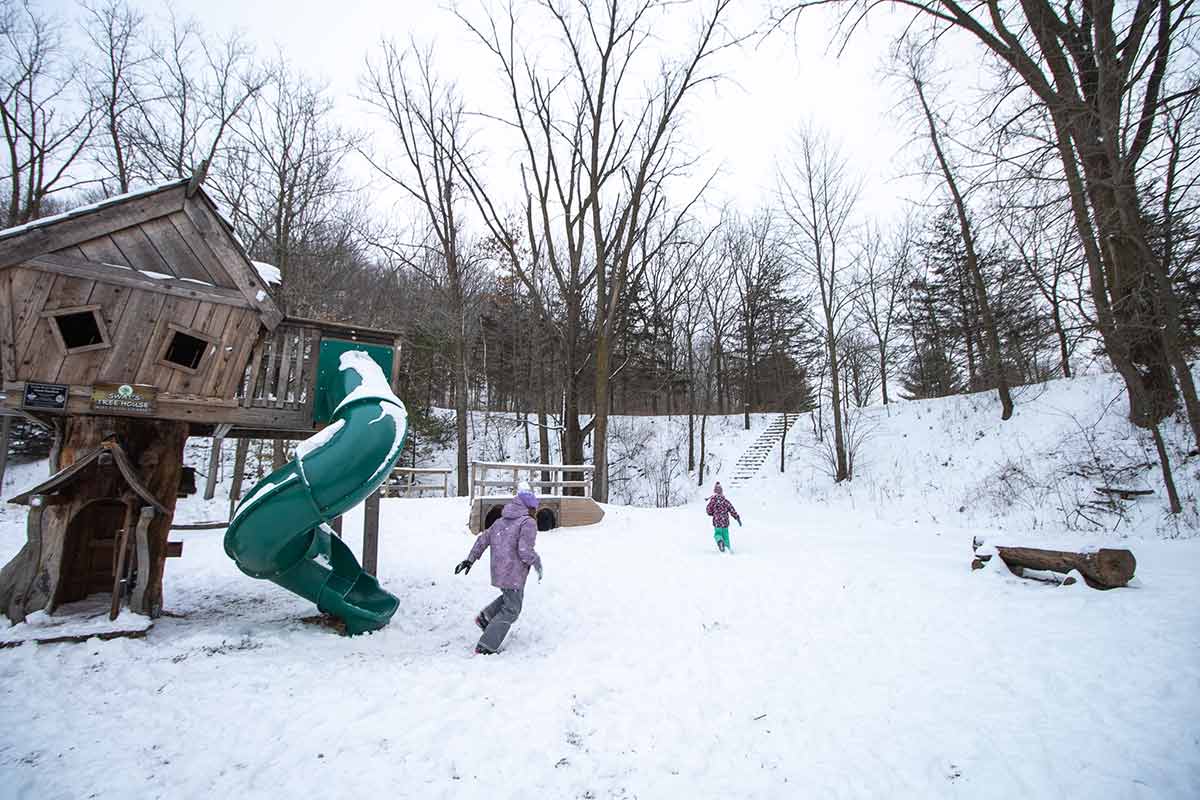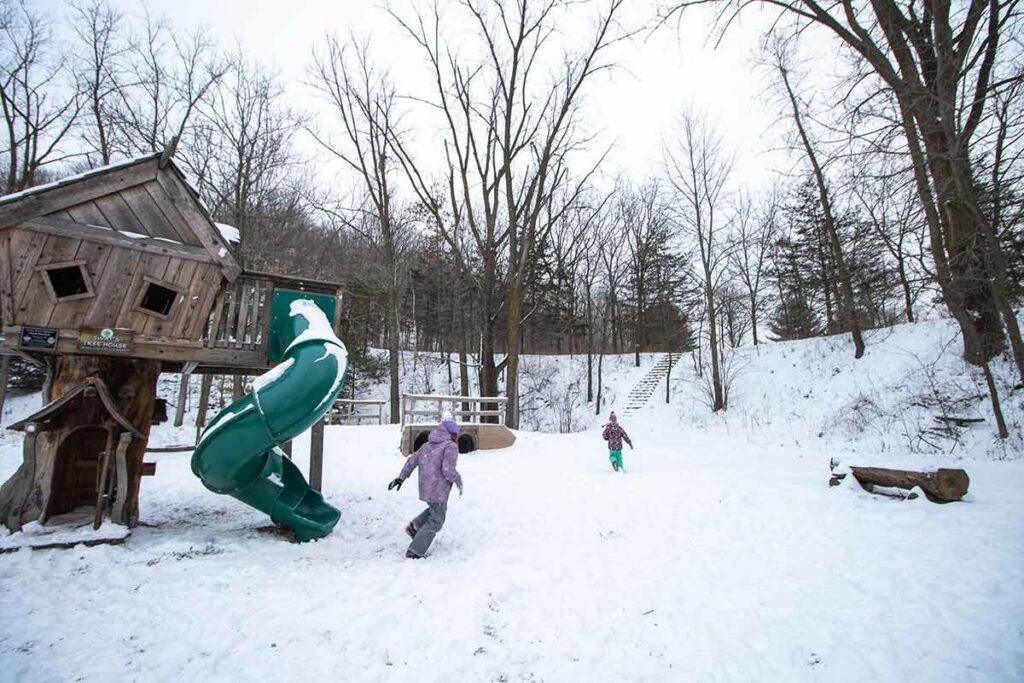 Mosquito Hill Nature Center, New London
Mosquito Hill Nature Center, located two miles east of New London in Outagamie County, the highest point of elevation in the area, is a perfect place to enjoy the forests and views in the New London area. The center's 430 acres border the Wolf River and includes one of the last intact stands of bottomland hardwood forest on the bottom of the river.
At-A-Glance:
Address: N3880 Rogers Road, New London, Wisconsin
Phone: (920) 779-6433
Highlights:
Three miles of hiking and walking trails
Large interpretive building includes natural history exhibits and hands-on displays
Variety of classes available
The "All People's Trail" is a paved trail (.6 mile one-way) for more accessible wheelchair access
Snowshoe opportunities and rentals
Nearby Things to Do: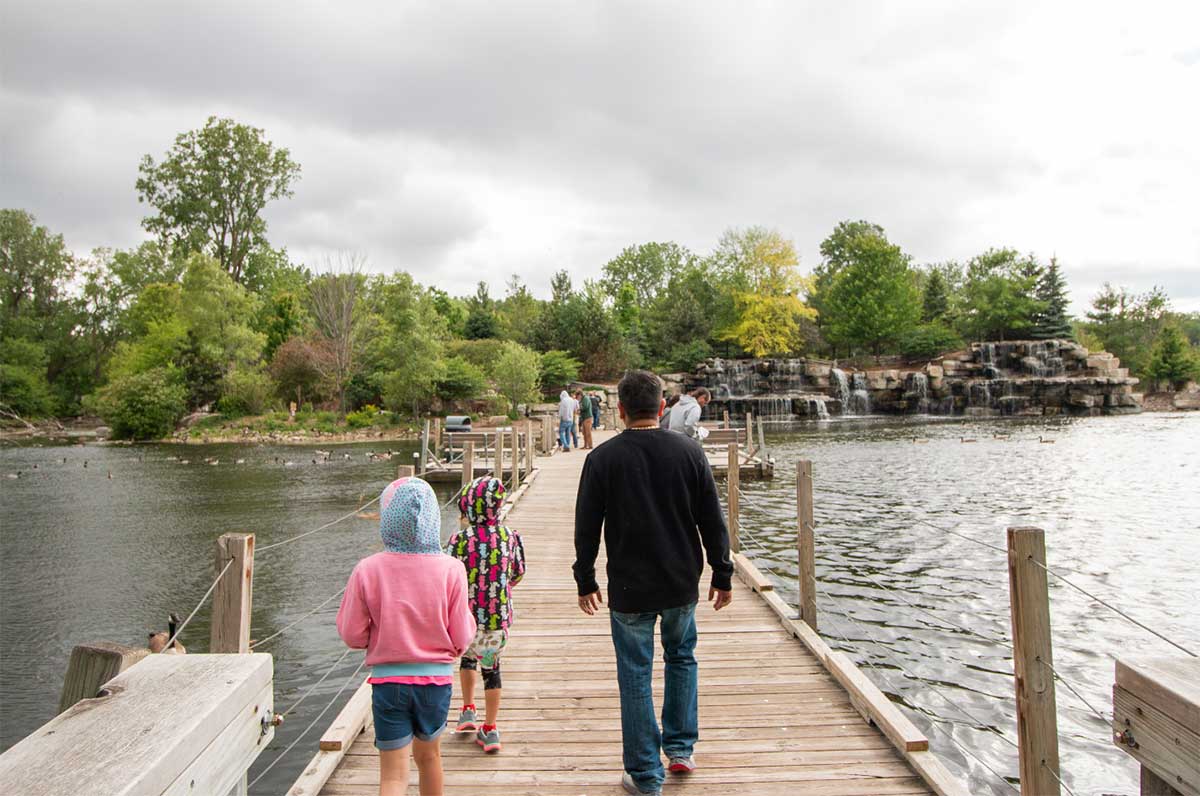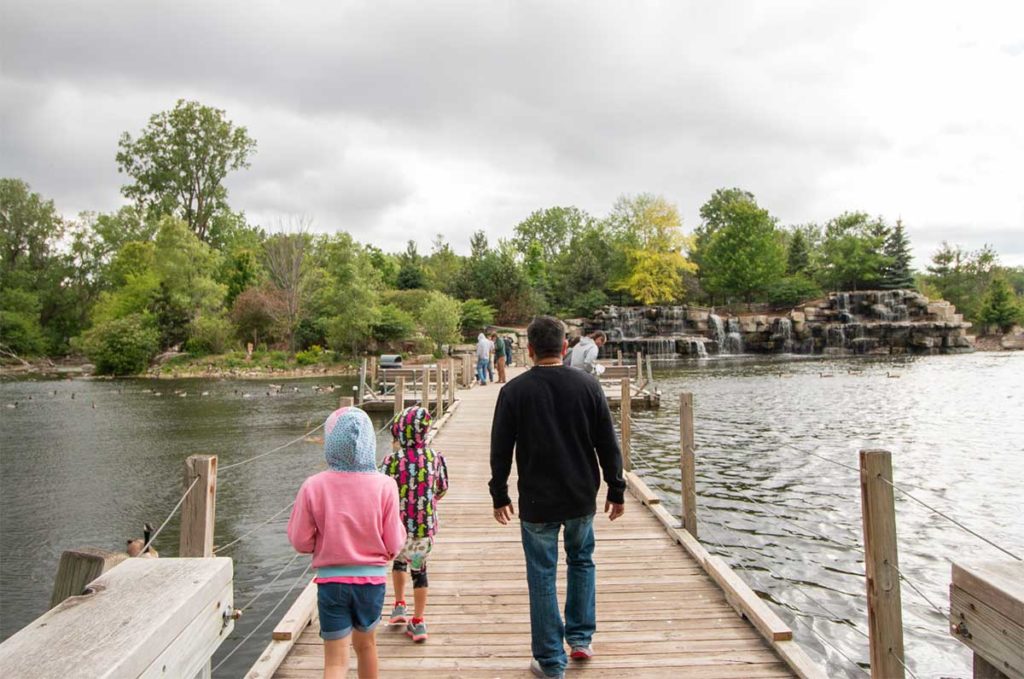 Bay Beach Wildlife Sanctuary, Green Bay
This year Bay Beach Wildlife Sanctuary is located in Green Bay, Wisconsin, near Bay Beach Amusement Park; the sanctuary has great nature trails and features live animal exhibits and educational displays.
At-A-Glance:
Address: 1660 East Shore Drive, Green Bay, Wisconsin
Phone: (920) 391-3671
Highlights:
600 acres with 6.5 miles of paved trails and hiking trails
Wildlife viewing areas include deer, wolves, cougars, otters, and more
Nature Center with fun areas for kids to explore and lots of interesting displays
Fishing for kids 16 and younger
Corn to feed birds available for purchase from the Observation Building
The water area has lots of ducks to feed, a waterfall, and a bridge
Bring dollars (exact change) for corn to feed ducks
Nearby Things to Do:
Bay Beach Amusement Park, 1313 Bay Beach Road, Green Bay
Brain Freeze Ice Cream Shoppe, 1773 Cardinal Lane, Green Bay
Kavarna Café Downtown, 143 North Broadway, Green Bay
The Children's Museum of Green Bay, 1230 Bay Beach Road, Green Bay
University of Wisconsin Green Bay Campus – Corfrin Arboretum, 2420 Nicolet Drive, Green Bay
Zesty's Custard – Multiple locations
Collins Marsh and Nature Center, Collins
Collins Marsh is a 4,200-acre state wildlife area located just 20 minutes west of Manitowoc. It is ideal for viewing birds — many make their home. This Marsh and Nature Center is locally run by an on-site naturalist.
At-A-Glance:
Address: 20021 County Road JJ, Collins, Wisconsin
Phone: (920) 772-4258
Highlights:
Canoe rentals are available for rent at the nature center for only $10 a day and free for CEI members to explore the marsh (includes life vest)
A 110-foot observation tower offers an amazing view of the surrounding countryside
Nearby Things to Do:
A&W Restaurant, 525 Main Street, Reedsville
Reedsville Firefighters Park, 301 Park Street, Reedsville
The Schuh Factory Food & Spirits, 167 Mckinley Street, Valders
Brillion Nature Center, Brillion
Brillion Nature Center is great as it has a lot of what your typical nature center has to offer but in addition, it has special programs for all ages and also is a great spot to hold a birthday party or small event!
At-A-Glance:
Address: W1135 Deer View Road, Brillion, Wisconsin
Phone: (920) 756-3591
Highlights:
7 miles of Snowshoe/hiking trails
Birthday Parties! Have a "Nature Center Birthday" details on the site
Nearby Things to Do:
Braun's Deer Run Golf Course and Restaurant
KOR, 205 South Main Street, Brillion
Rudy's Cafe, 117 West Ryan Street, Brillion
Ledge View Nature Center, Chilton
This center is best known for its caves but also contains woodland and trails. There is no fee to hike the trails or walk through the nature center.
At-A-Glance:
Address: W2348 Short Road, Chilton, Wisconsin
Phone: (920) 849-1471
This is one of the only nature centers on our list that allow dogs as long as they are on a leash and waste removal is done.
Highlights:
Restrooms available
Cave tours
60-foot observation tower
Miles of looping trails that are easy to combine for longer walks/hikes
Family events throughout the year, including Maple Syrup Sunday
Nearby Things to Do:
Get Reel Chilton Twilight Drive-In Theater, 1255 East Chestnut Street, Chilton
Hilde's Deli & Bakery, 24 West Main Street, Chilton
LaClare Creamery, W2994 County Road HH, Malone
Pla-Mor Lanes Bowling Alley, 300 East Main Street, Chilton
Scoops Ice Cream House, 131 East Chestnut Street, Chilton
The Little Farmer LLC, North 9438 US- 151, Malone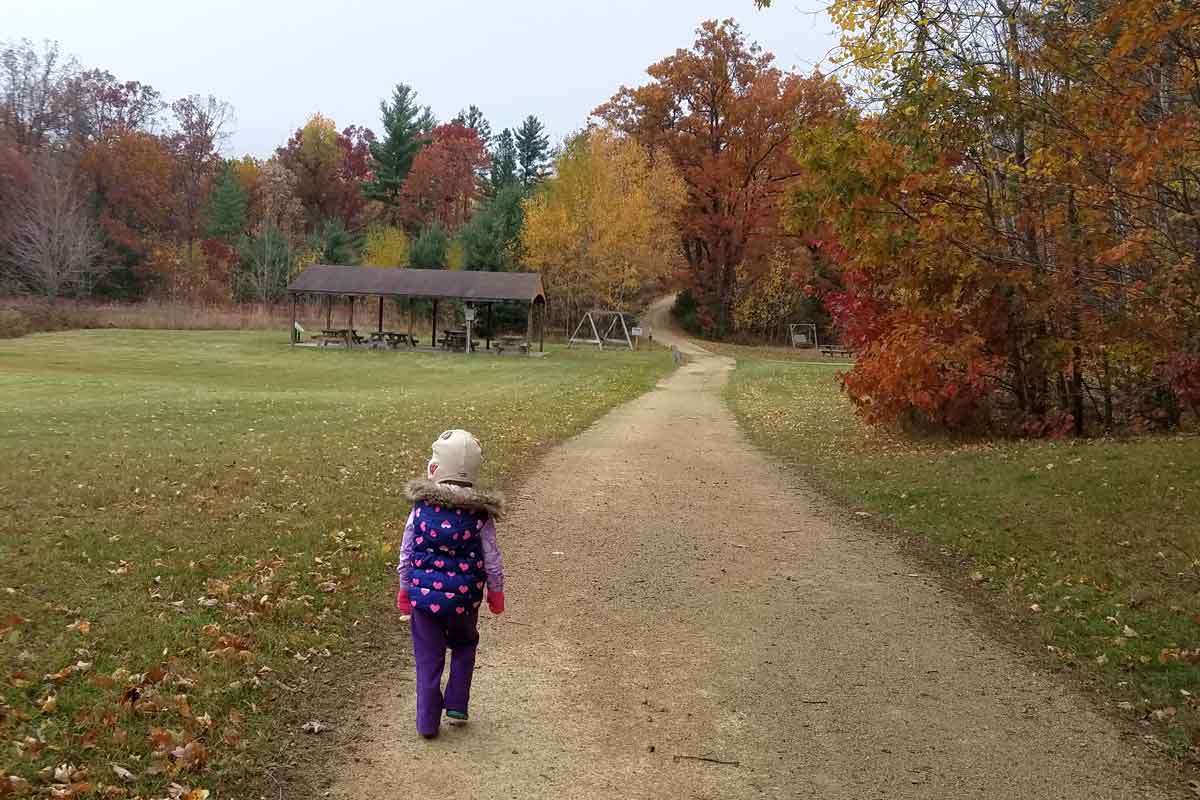 Navarino Nature Center, Shiocton
Under the direction of the Department of Natural Resources, Navarino Wildlife Area encompasses approximately 15,000 acres of bog, forest, field, and pine plantations. Nestled within the Navarino State Wildlife Area, the Navarino Nature Center was established in April 1986 by a group of residents concerned about ecology and environmental education. Since then it has grown and various recreational opportunities are available to all visitors. Make sure to watch their Facebook Page for special events every week!
At-A-Glance:
Address: W5646 Lindsten Road, Shiocton, Wisconsin
Phone: (715) 758-6999
Highlights:
Nearly 100 miles of hiking trails through different types of habitats including prairie, upland and lowlands forests, wetlands, and around flowages
Nature center with a viewable beehive and nature displays
Special events, including a Frozen Fun Winter Open House each February
Snowshoeing and cross country skiing in the wintertime
Sledding hill easily accessible from the parking lot at the Nature Center
Nearby Things to Do:
The Ice Cream Shoppe, 606 South Main Street, Black Creek
Blueberry Haven, W9967 County Road XX, Black Creek

Blueberry picking mid-July through August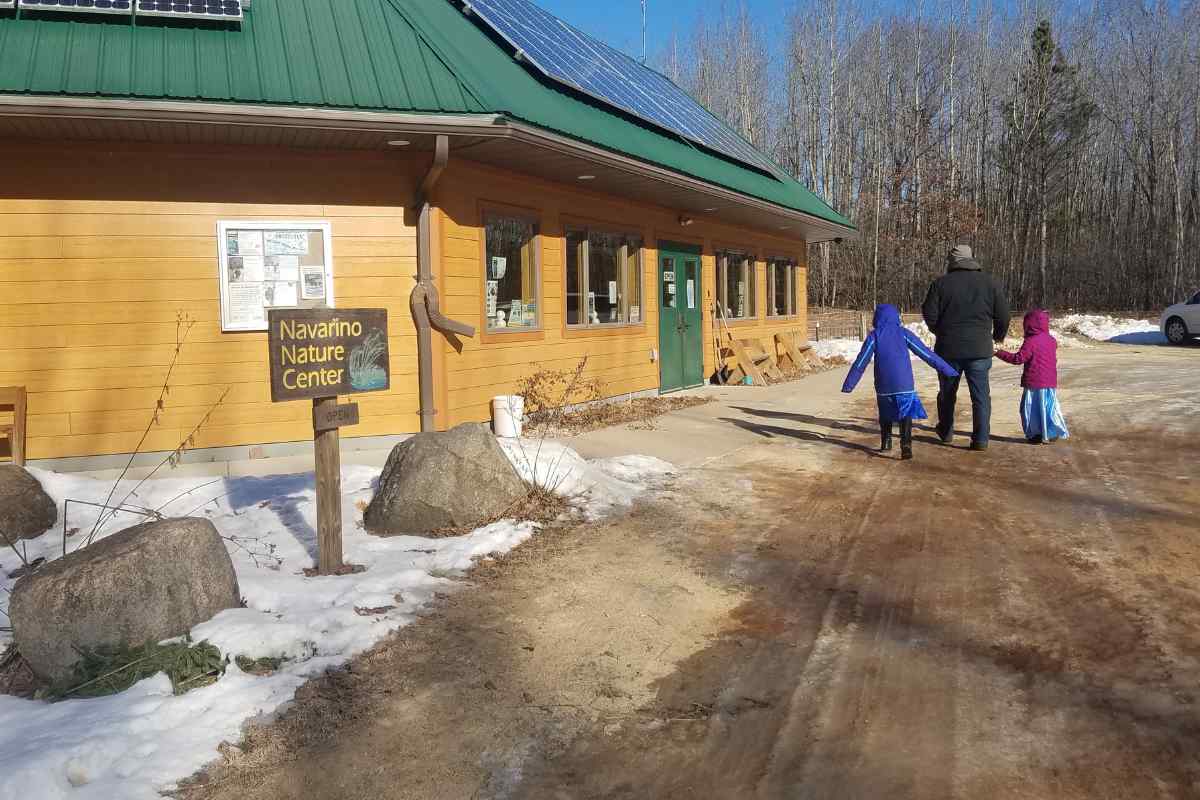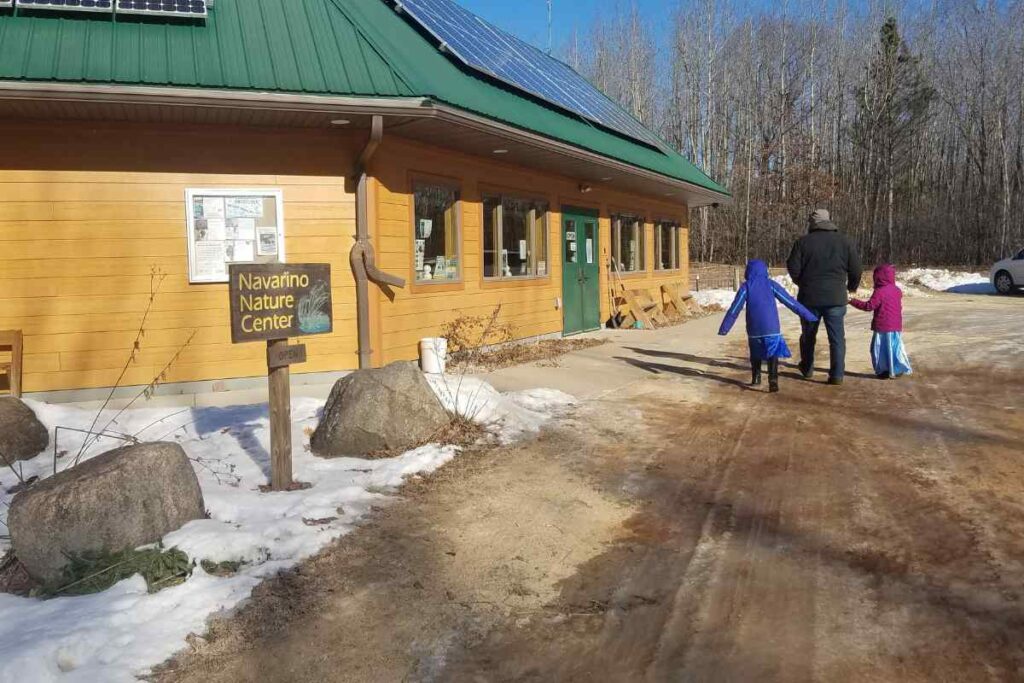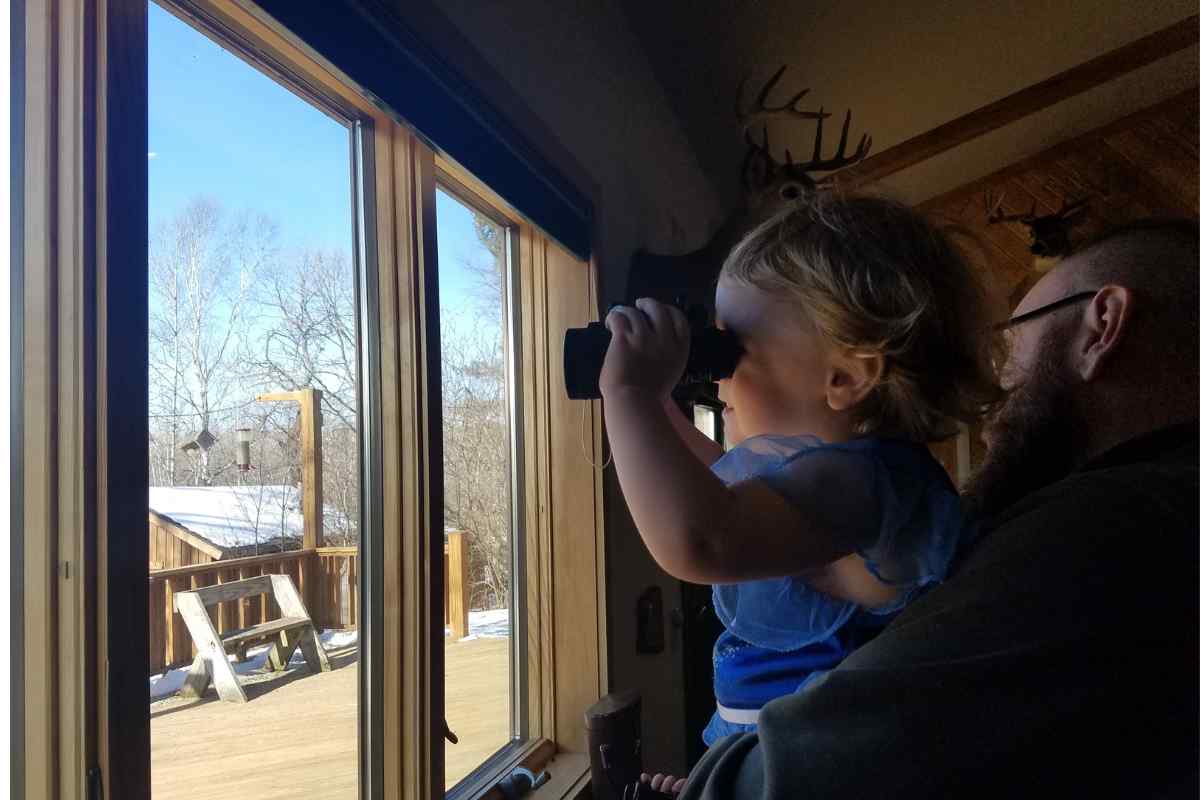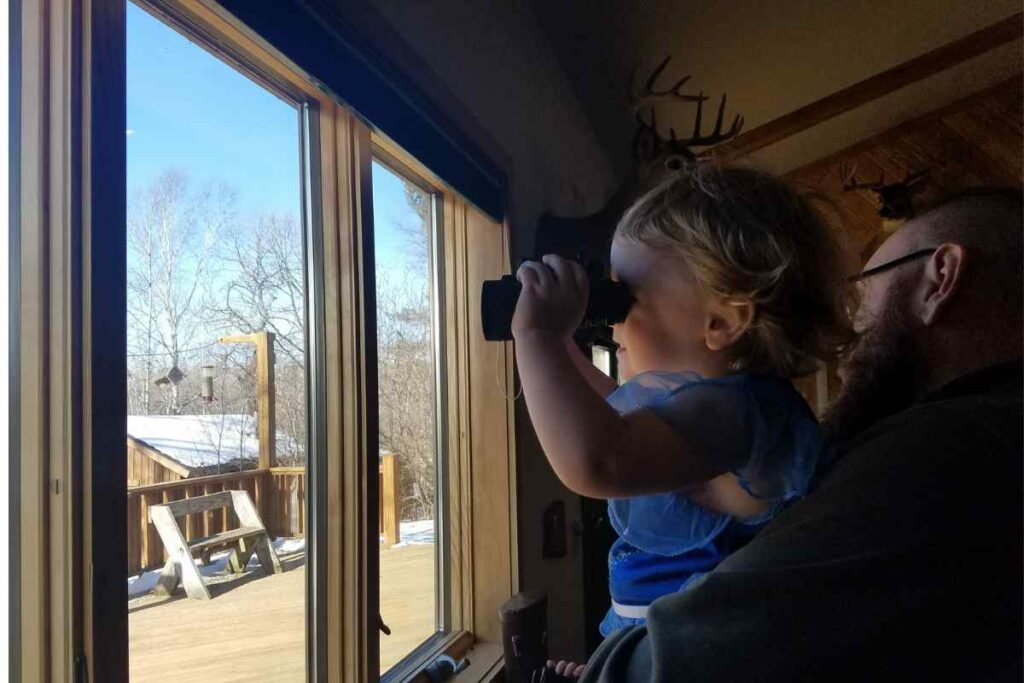 Marsh Haven Nature Center, Waupun
Marsh Haven Nature Center, a volunteer-run organization, is located on the north end of the Horicon Marsh and is a wonderful place for the general public to enjoy the beauty of the marsh and nature. The Horicon Marsh serves as a wildlife habitat for many breeds of birds, many who travel a long way to reach these safe waters. When the Nature Center is open, you can enjoy the museum and interactive exhibits inside.
At-A-Glance:
Address: W10145 WI-49, Waupun, Wisconsin
Phone: (920) 324-5818
Note: The Nature Center is open mid-April through mid-December only
Highlights:
Wildlife Feeding Stations
Large Group Lodge and Tent Camping Site Rental Available
Guided Hikes ($1.50/person)
Special Events including a Fall Living History Festival
Hands-On Youth Programs ($5 includes museum admission fee)
Nearby Things To Do:
Guth's Candy, 928 East Main Street, Waupun
R.J. Golz Orchards and Farm Market, W35961 WI-49, Waupun
Shaler Park, 451 East Spring Street, Waupun
Waupun Family Aquatic Center, 701 County Park Road, Waupun
Waupun Heritage Museum, 22 South Madison Street, Waupun
Wind and Unwind Coffee Shop, 310 East Main Street, Waupun
Hummer Preserve, Denmark
Donated by the Mark and Sally Hunner family in 2020, the Hunner Preserve is under the direction of the Glacial Lakes Conservancy, which exists to protect and preserve natural areas and farmland within a five-country region in Wisconsin. This is a great place to hike, fish, and birdwatch!
At-A-Glance:
Address: East County Road BB, Denmark, Wisconsin
Phone: (920) 273-1143
Highlights:
Ice Age Scenic National Trail access across the street
Tisch Mills Creek runs through the property
Nearby Things to Do:
Woodland Dunes Nature Center & Preserve, Two Rivers
Woodland Dunes Nature Center and Preserve contains over 1,500 acres of hardwood & conifer forests, wetlands, and prairies and is located between Two Rivers and Manitowoc, Wisconsin.
At-A-Glance:
Address: 3000 Hawthorne Avenue, Two Rivers, Wisconsin
Phone: (920) 793-4007
Highlights:
7 miles of hiking trails open daily
Observation tower
Little Wings Play Center
Nearby Things to Do:
Historic Farm Museum, 1701 12th Street, Two Rivers

Closed October through May

Neshotah Beach, 2111 Pierce Street, Two Rivers
Point Beach State Forest, 9400 County Road O, Two Rivers, Wisconsin
Red Bank Coffee House, 1623 Washington Street, Two Rivers
Scream 'N Conuts, 1200 Washington Street, Two Rivers
Washington House Museum and Visitor Center – Free admission and Ice Cream Parlor
Wisconsin Maritime Museum, 75 Maritime Drive, Manitowoc
Horicon Marsh Education & Visitors Center, Horicon
Horicon Marsh Education & Visitors Center is located to the south of the beautiful Horicon Marsh, the largest freshwater cattail marsh in the United States. With acres of wetlands, the marsh is a bird's paradise and home to a large number of species of birds, including ducks, Canada geese, herons, egrets, marsh wrens and pied-billed grebe.
The Horicon National Wildlife Refuge was first established to provide an undisturbed sanctuary for a number of migratory birds that make their way here each year. Indeed, one of the highlights of the marsh is embarking on one of its bird hikes and observing the wildlife in action.
At-A-Glance:
Address: N7725 WI-28, Horicon, Wisconsin
Phone: (920) 387-7893
Highlights:
Explorium- hands-on exhibits & educational displays
Kid-friendly indoor learning center
Gift Shop
6.5 miles of canoe/kayak trails
1400 feet of boardwalk trails
Additional trails
Snowshoes available for rent
Nearby Things to Do:
Ice Cream Station, 518 East Lake Street, Horicon
D&D Pub Pizza, 41 Main Street, Kekoskee
Mateo's Restaurant, 435 East Main Street, Waupun
Other Worth The Drive Nature Centers in Wisconsin
If you're looking for an exciting nature adventure a little more out of town, we've gathered a list of the best nature centers to explore beyond Northeast Wisconsin!
Aldo Leopold Legacy Center, Baraboo
Located within the beautiful Baraboo Hills, the Aldo Leopold Legacy Center is a place of peace, beauty, and honoring nature. The Leopold Center was built with conservation in mind. The Center runs solely on renewable energy and is one of the most green constructions in the USA. The center, grounds, or a self-guided tour of Leopold's famous shack are open to the public and lend to numerous opportunities for outdoor education.
At-A-Glance:
Address: E13701 Levee Road, Baraboo, Wisconsin
Phone: (608) 355-0279
Nearby Things to Do:
Baraboo Children's Museum, 1212 8th Street, Baraboo
Circus World Museum, 550 Water Street, Baraboo
Devil's Lake State Park, S5975 Park Road, Baraboo
International Crane Foundation, E11476, Shady Lane Road, Baraboo

A haven for cranes including live crane exhibits and grounds. You'll find cranes of all kinds from common sandhill cranes to red-crowned cranes, among the rarest in the world. A pair of red-crowned cranes made their first nesting attempt here at the ICF and produced two fertile eggs that hatched. One of the chicks, Tsuru, still lives here today!

Mirror Lake State Park, E10320 Fern Dell Road, Baraboo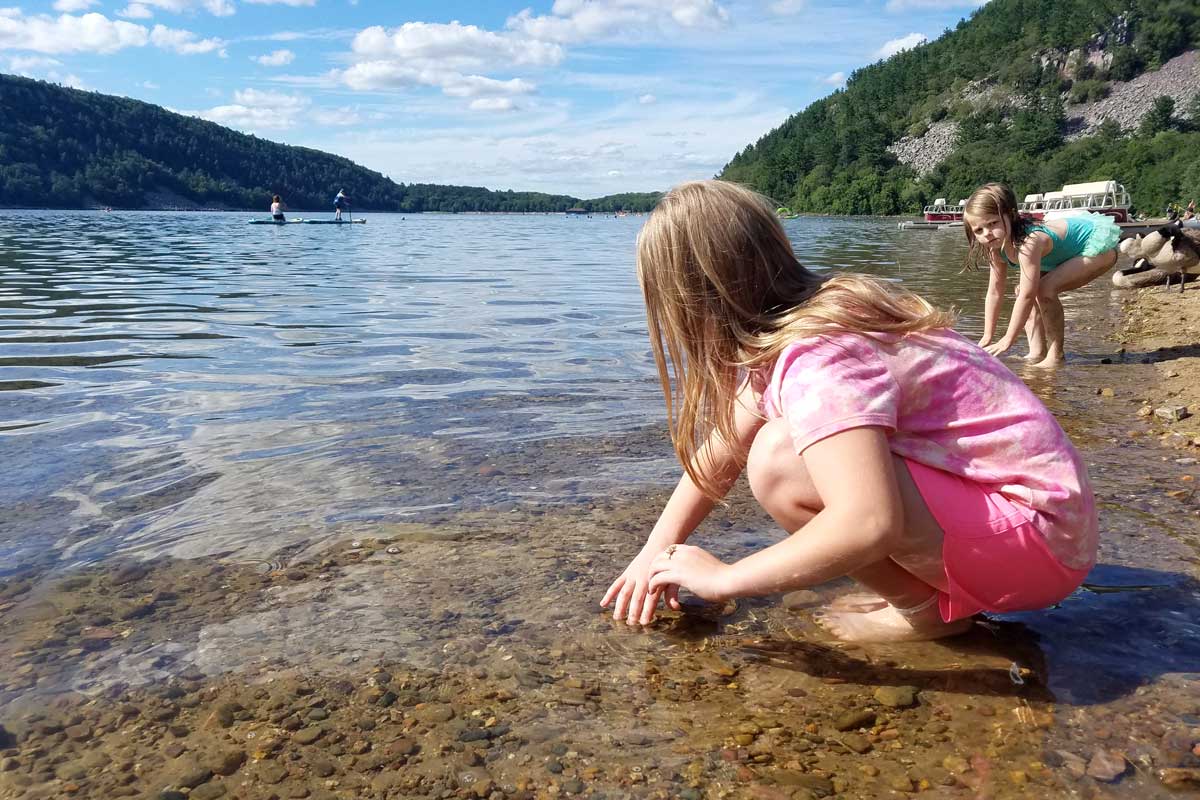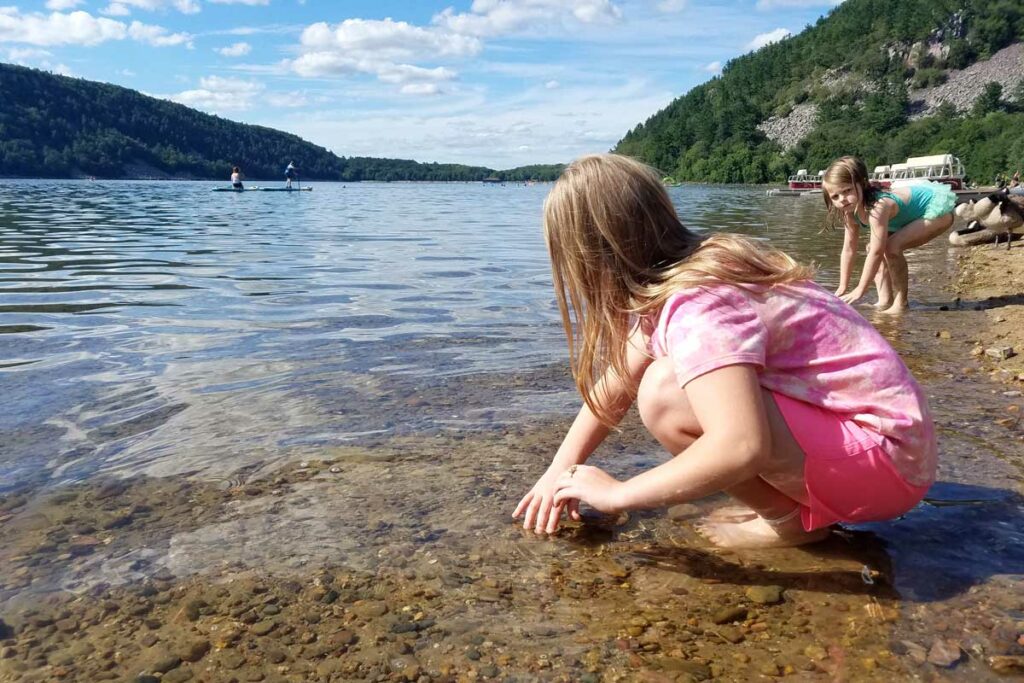 Aldo Leopold Nature Center, Monona
Established in 1994, Aldo Leopold Nature Center is a non-profit organization that was established in the spirit of ecologist Aldo Leopold. They aim to provide hands-on learning opportunities focused on ecology and environmental education. The Center is a common destination for area school groups, but they also have so much to offer to the general public as well!
At-A-Glance:
Address: 330 Femrite Drive, Monona, Wisconsin
Phone: (608) 221-0404
Nearby Things To Do:
Monona Bait & Ice Cream Shop, 4516 Winnequah Road, Monona
Monona Community Pool, 1013 Nichols Road, Monona
Monona Farmers Market & Ahuska Park, 400 East Broadway Avenue, Monona
Olbrich Botanical Gardens, 3330 Atwood Avenue, Madison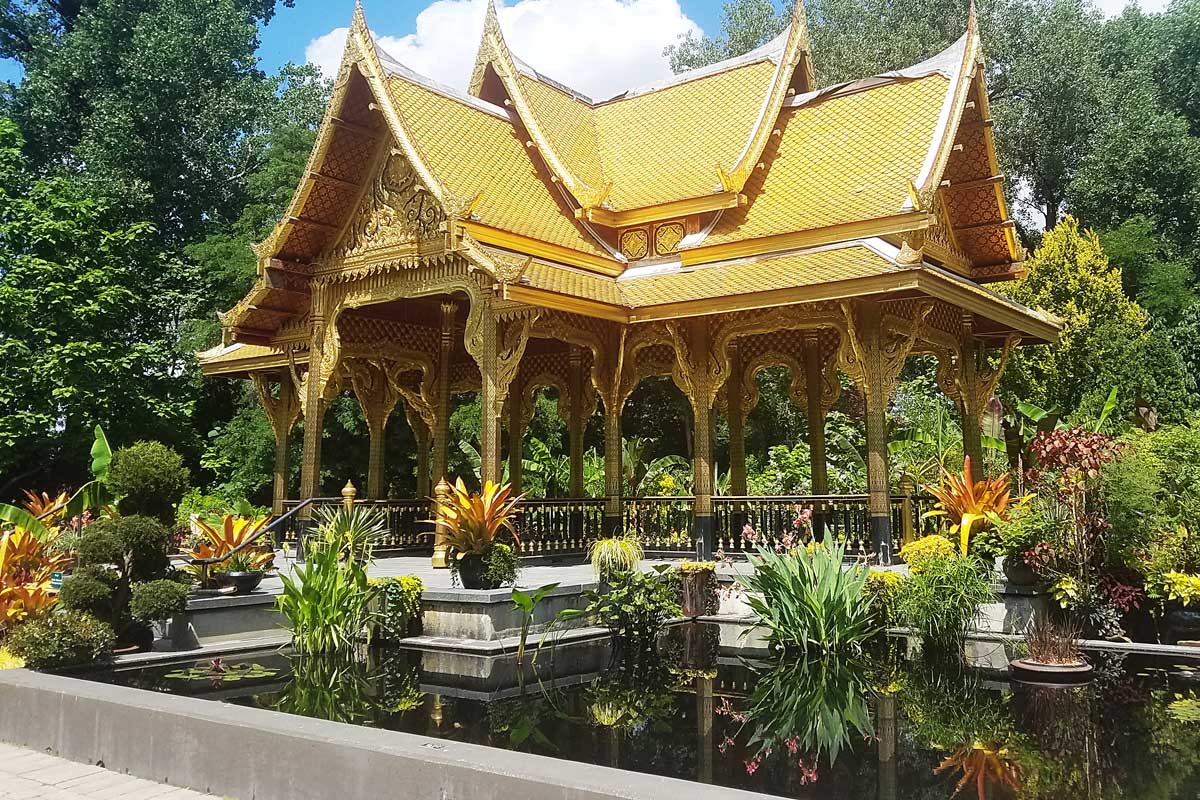 Beaver Creek Reserve – Wise Nature Center, Fall Creek
Beaver Creek Reserve boasts over 400 acres of diverse habitat for you and your family to enjoy. They offer a variety of recreation opportunities, special events, and opportunities to camp in a cabin or by tent on the property. They even offer a butterfly house and a chance for star-gazing at the Hobbs Observatory!
At-A-Glance:
Address: S1 County Highway K, Fall Creek, Wisconsin
Phone: (715) 877-2212
Nearby Things To Do:
Big Falls County Park, 600 Big Falls Forest Road, Eau Claire
Children's Museum of Eau Claire, 126 North Barstow Street, Eau Claire
Weaver's Country Store, LLC, East 13855 US 12, Fall Creek
Cable Natural History Museum, Cable
This mission here at the Cable Natural History Museum is to connect people with the beauty of the natural world in Wisconsin's Northwoods. Their family programming is a great way for community families to connect with nature. They offer a variety of educational experiences for people of all ages including live animals programs, crafts, forest exploration, and a number of recreational opportunities such as naturalist-guided canoe and kayak trips.
At-A-Glance:
Address: 13470 County Highway M, Cable, Wisconsin
Phone: (715) 798-3890
Nearby Things To Do:
Backroads Coffee, 10526 Dakota Avenue, Hayward
Koobies Coffee Shop, 13827 County Highway B, Hayward
Sundaes with Annabelle and Charlotte, 10555 Main Street, Hayward
MacKenzie Center, Poynette
The MacKenzie Center in Poynette is a 285 acre Wisconsin Department of Natural Resources-run center. It is one of the most diversion education centers in Wisconsin, and teaching and learning are at the forefront of their programming. In fact, they do want the center to be accessible for people of all economic backgrounds and even have provisions for getting school groups there who do not have sufficient funds to secure field trips on their own.
The center features miles of trails, including interpretive trails, and an 80-foot observation tower. You won't want to miss their native Wisconsin wildlife exhibit, which features live badgers, wolves, etc, or their nature-related museum buildings right here!
At-A-Glance:
Address: W7303 County Road C, Poynette, Wisconsin
Phone: (608) 635-8105
Nearby Things To Do: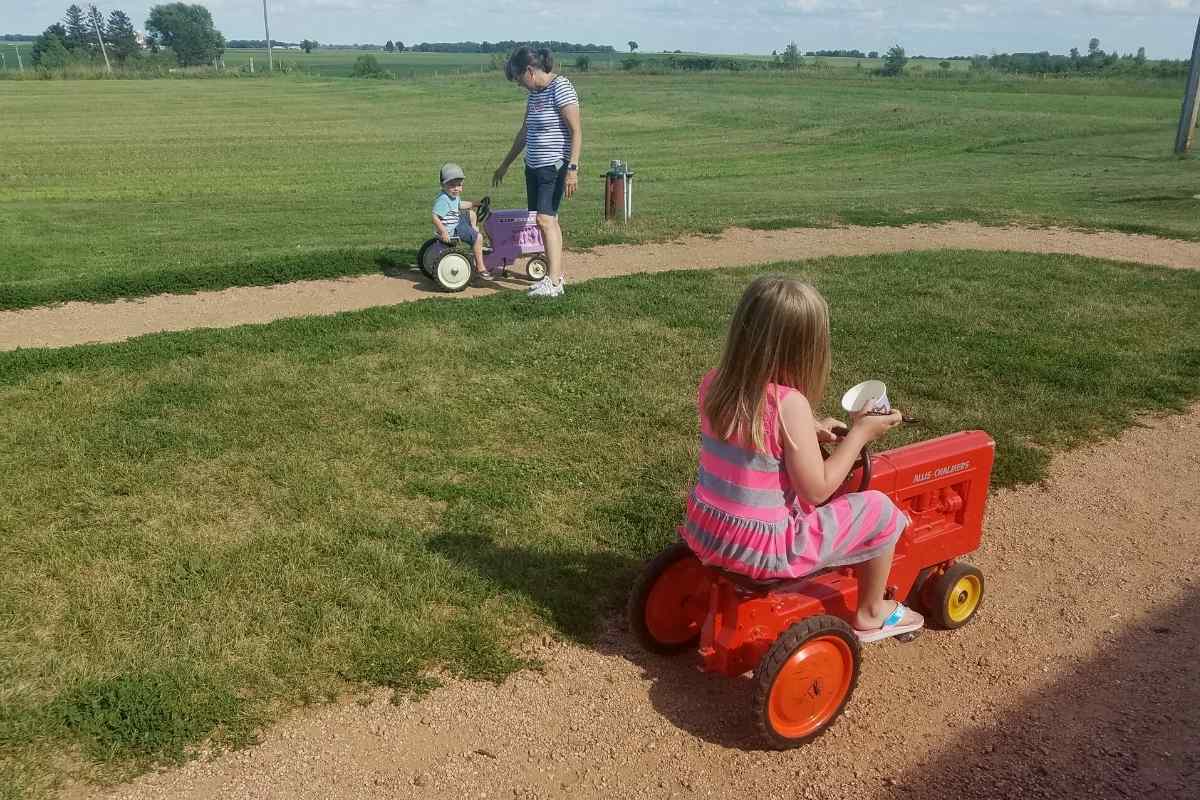 Pringle Nature Center, Bristol
The Pringle Nature Center located in the Bristol Woods County Park offers varied landscape to explore with prairie, wetlands, and oak savannah remnants. The center also offers many education programs for visits every year.
At-A-Glance:
Address: 9800 County Highway M B, Bristol, Wisconsin
Phone: (262) 857-8008
Nearby Things To Do:
Hansen's Ice Cream Parlor – Wilmot, 30807 114th Street, Twin Lakes
Kenosha Silver Lake County Park, 27000 85th Street, Salem
Mars Cheese Castle, 2800 W-Frontage Road, Kenosha
Red School Cafe, 12320 Bristol Road, Bristol
The Ice Box, 12417 Antioch Road, Trevor
Retzer Nature Center, Waukesha
The Retzer Nature Center offers a variety of opportunities for visitors to connect with nature. There are plentiful trails, environmental education programs, special events, and even opportunities for star-gazing at the Horwitz-DeRemer Planetarium!
At-A-Glance:
Address: S14 W28167 Madison Street, Waukesha, Wisconsin
Phone: (262) 896-8007
Nearby Things To Do:
Frame Park Formal Gardens, 1150 Frame Park Drive, Waukesha
Kettle Moraine State Forest – Lapham Peak Unit, W329 N846 County Trunk Highway C, Delafield
Springs Water Park, 2810 Golf Road, Pewaukee
Schlitz Audubon Nature Center, Bayside
Located on beautiful Lake Michigan, Schlitz Audubon Nature Center is a great place to check out hiking trails and the spectacular views from their 60-foot observation tower. Be sure to check out some of their educational programs including summer camp, and many other child and adults programs.
At-A-Glance:
Address: 1111 East Brown Deer Road, Bayside, Wisconsin
Phone: (414) 352-2880
Nearby Things To Do:
Betty Brinn Children's Museum, 929 East Wisconsin Avenue, Milwaukee
Doctor's Park, 1870 East Fox Point Lane, Fox Point
Friendship Cafe and Bakery, 8649 North Port Washington Road, Fox Point
Lynden Sculpture Garden, 2145 West Brown Deer Road, River Hills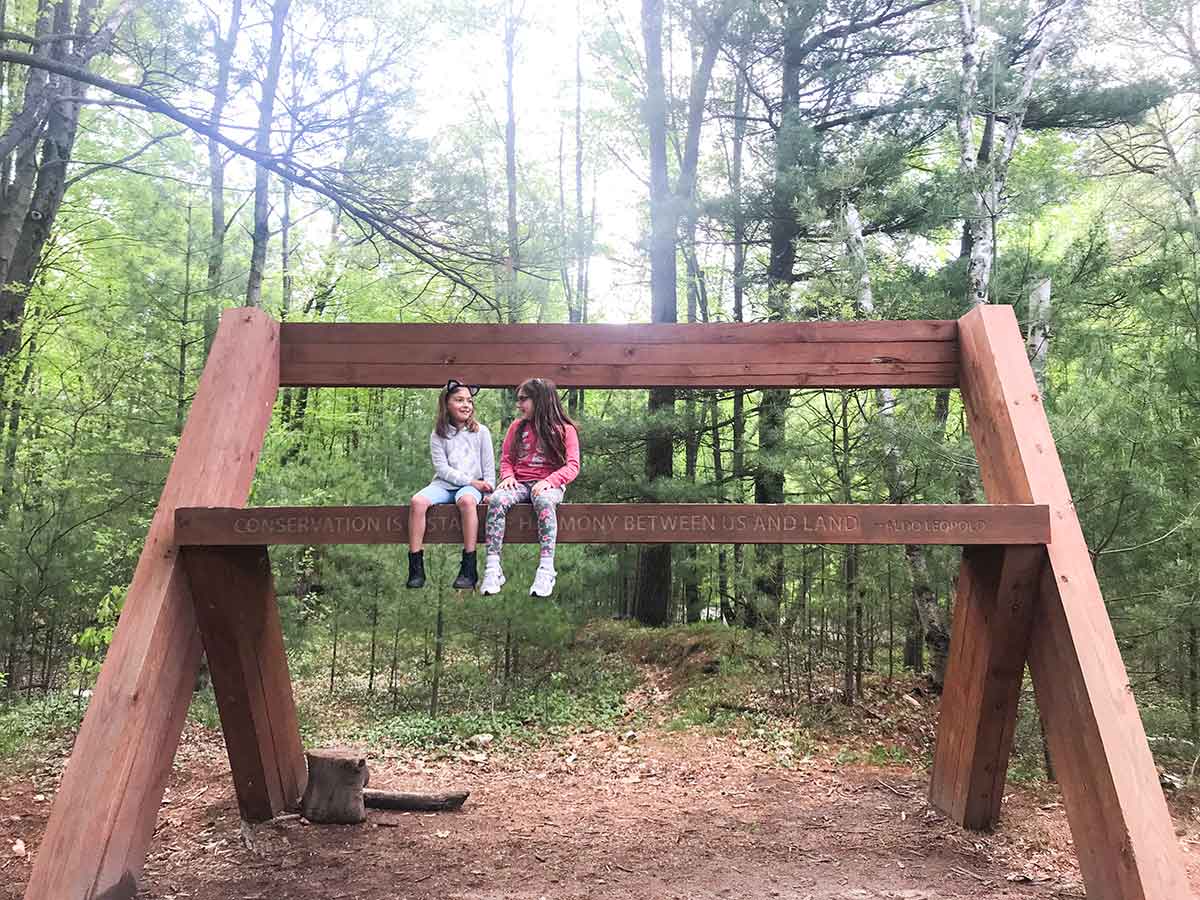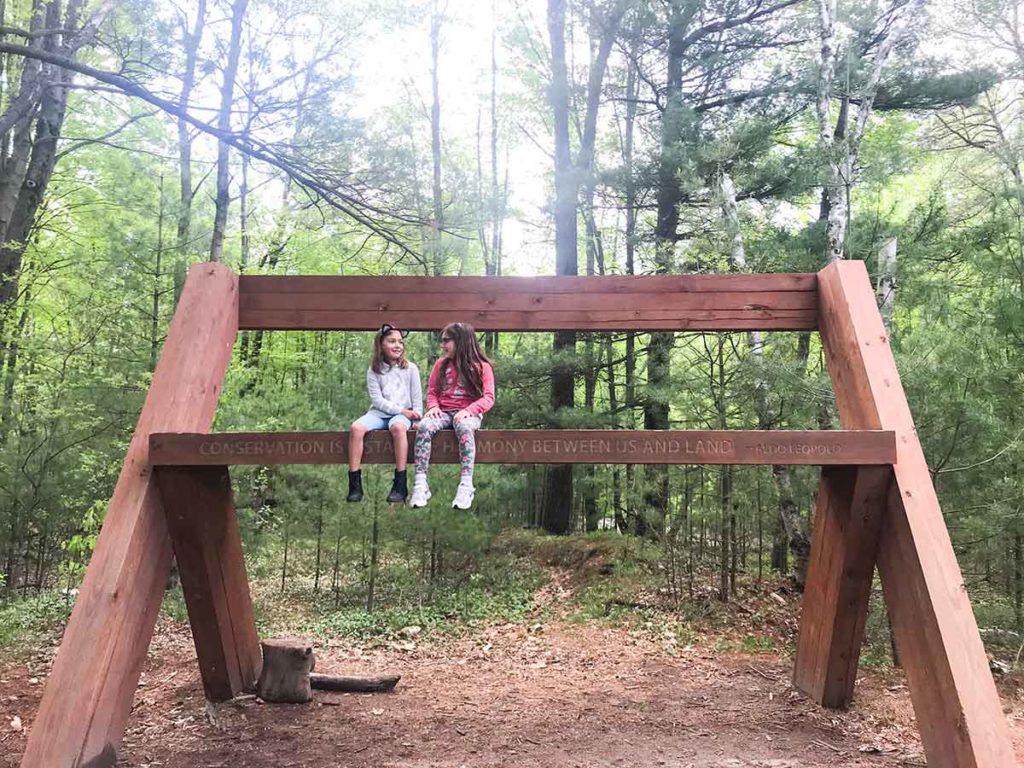 Schmeeckle Reserve, Stevens Point
The Schmeeckle Reserve is a 280-acre natural land area located within the UW-Stevens Point campus. Come enjoy the hiking trails, manmade lake, various habitats, wildlife, and a visitor's center while you're here! They have frequent special events, such as a Candlelight Hike Festival every fall and spring.
At-A-Glance:
Address: 2419 North Point Drive, Stevens Point, Wisconsin
Phone: (715) 346-4992
Nearby Things To Do: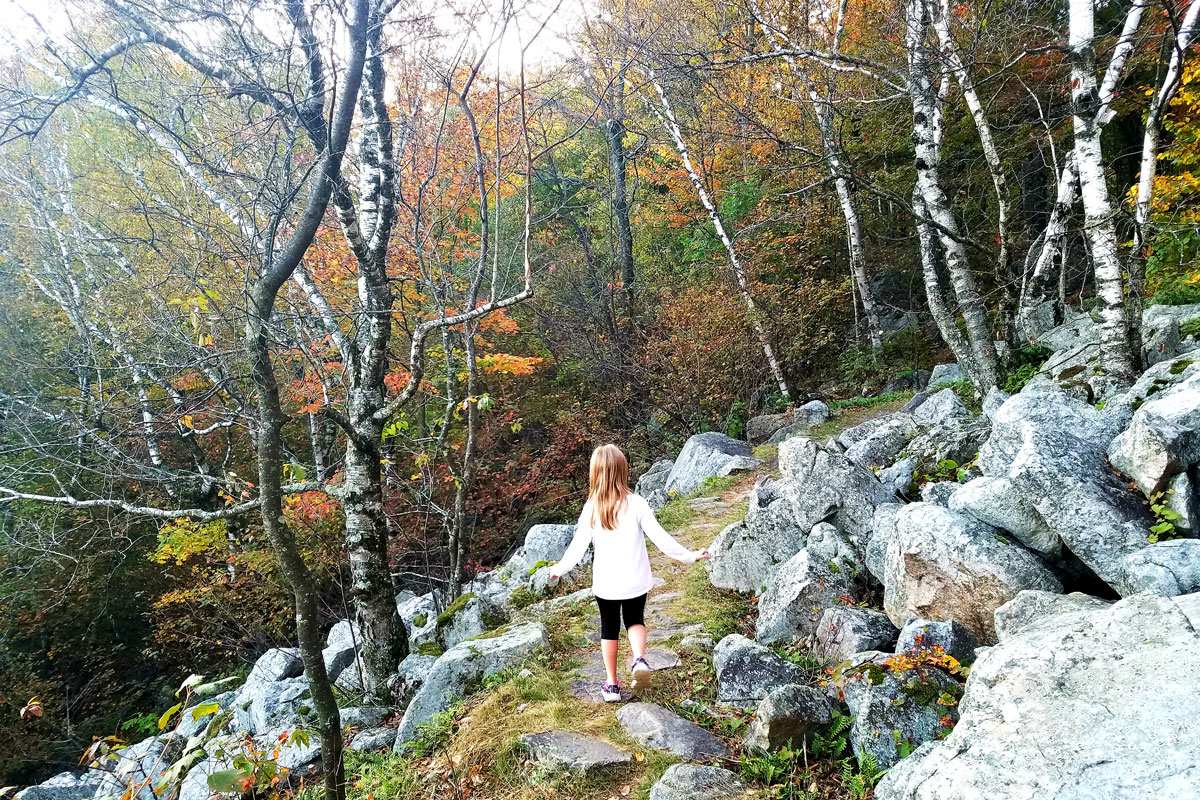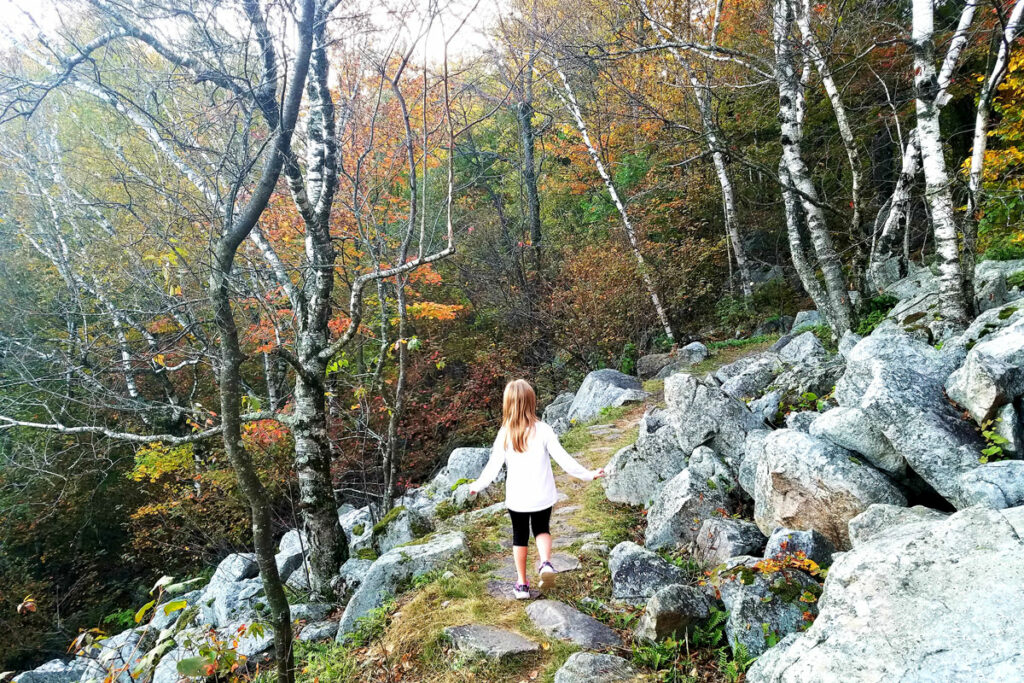 The Nature Conservancy, Madison
The Nature Conservancy focuses on all this conservation in our beautiful state, from climate change to habitat loss to protecting clean water. While there isn't a nature center here, per say, their website is a great place to get connected with conservation tips and efforts all over Wisconsin.
At-A-Glance:
Address: 633 W Main Street, Madison
Phone: (608) 251-8140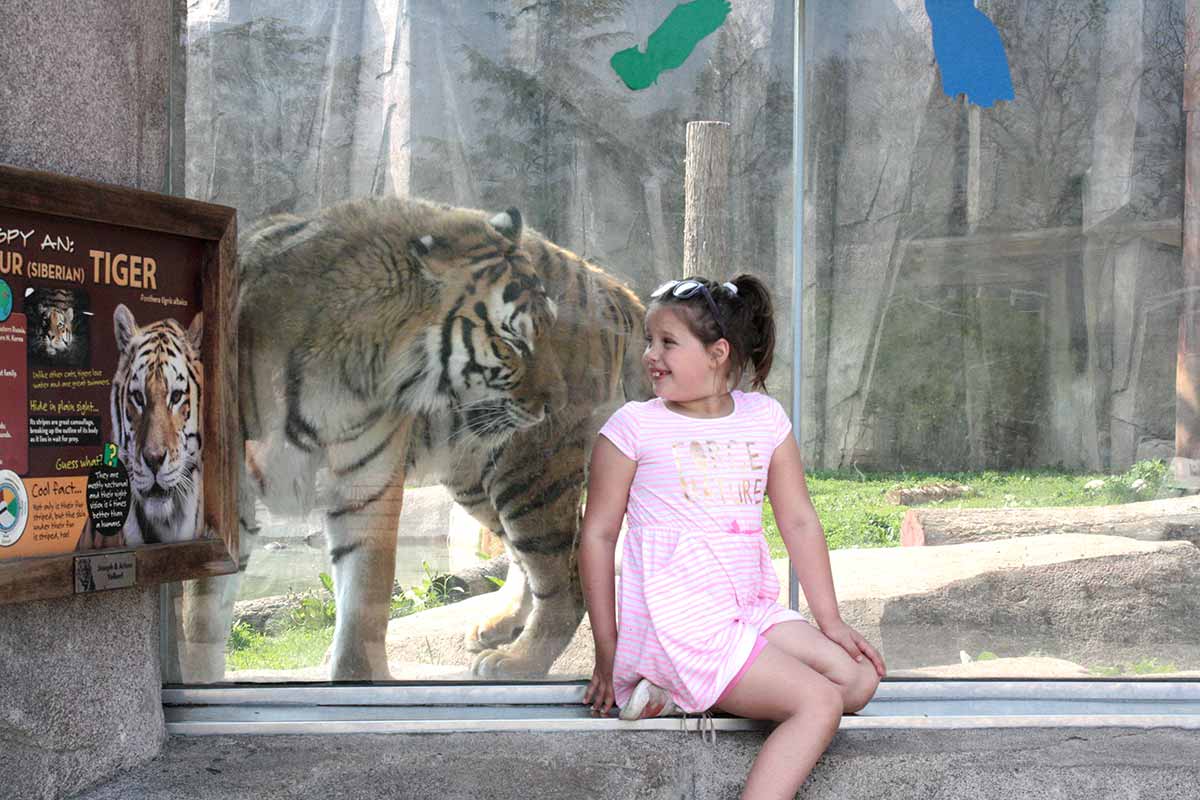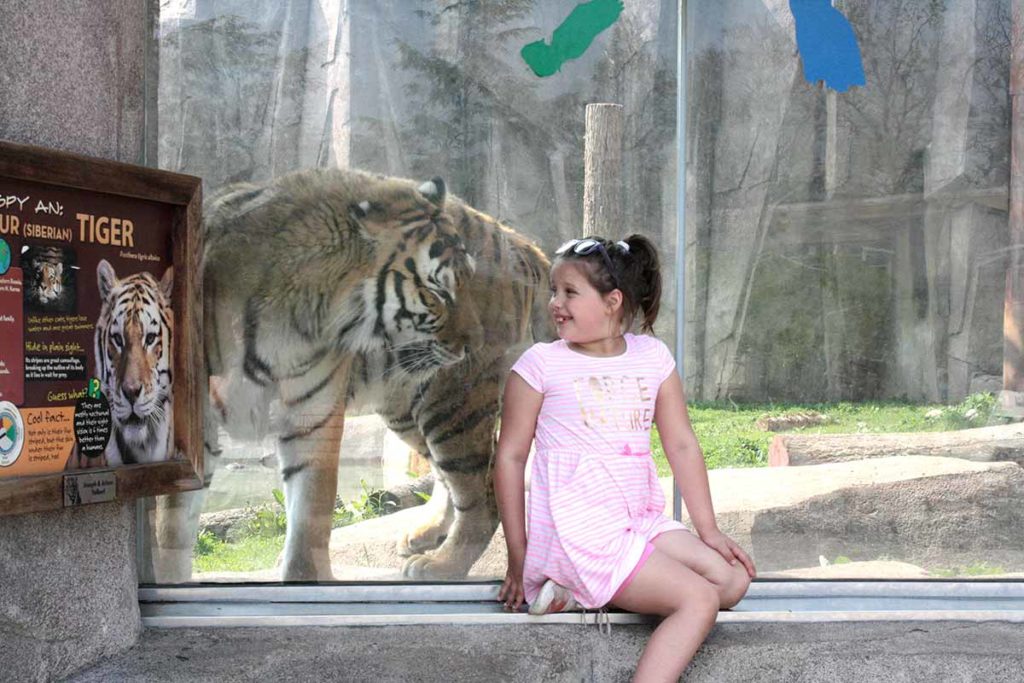 Urban Ecology Center, Milwaukee
The Urban Ecology Center located in the heart of Milwaukee exists with the mission to restore urban green spaces within the city. The Center has three branches, Riverside Park, Washington Park, and Menomonee Valley, located throughout the city. They offer educational programs, recreation opportunities with equipment rentals, and more!
At-A-Glance:
Address: 1859 N. 40th St., Milwaukee, Wisconsin
Phone: (414) 344-5460
Nearby Things To Do: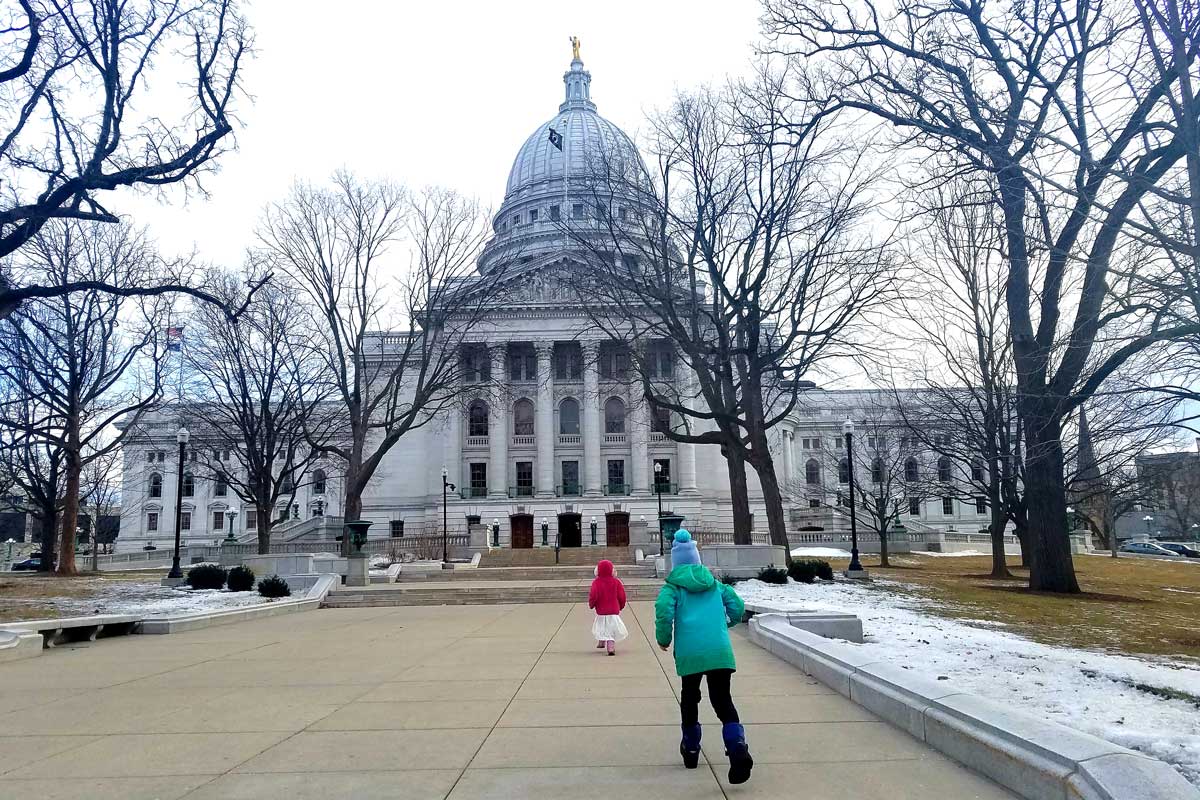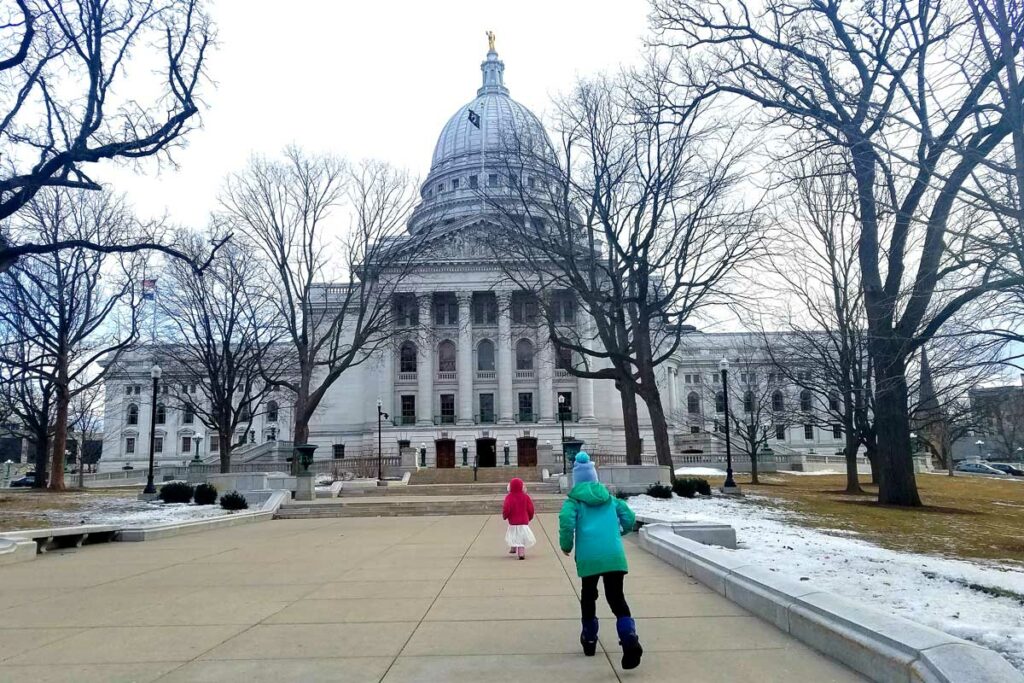 University of Wisconsin – Madison Arboretum, Madison
Located two miles southwest of the Wisconsin State Capitol, the UW-Madison Arboretum on the near west side of Madison is an absolute must to enjoy great nature if you're in the area! The Arboretum focuses on conserving and restoring arboretum lands, fostering the land ethic, and advance restoration ecology. A visit to the Arboretum is always free and open to the general public.
The Arboretum offers a visitors center complete with a theater, ecological books and educational information for browsing, a bookstore, art gallery, restrooms, and friendly community members who volunteer their time to answer questions at the information desk. There are also plenty of outdoor opportunities to enjoy the natural world. Check out the trail map to plan out your hike on any of the miles of hiking trails here.
At-A-Glance:
Address: 1207 Seminole Highway, Madison
Phone: (608) 263-7888
Nearby Things To Do: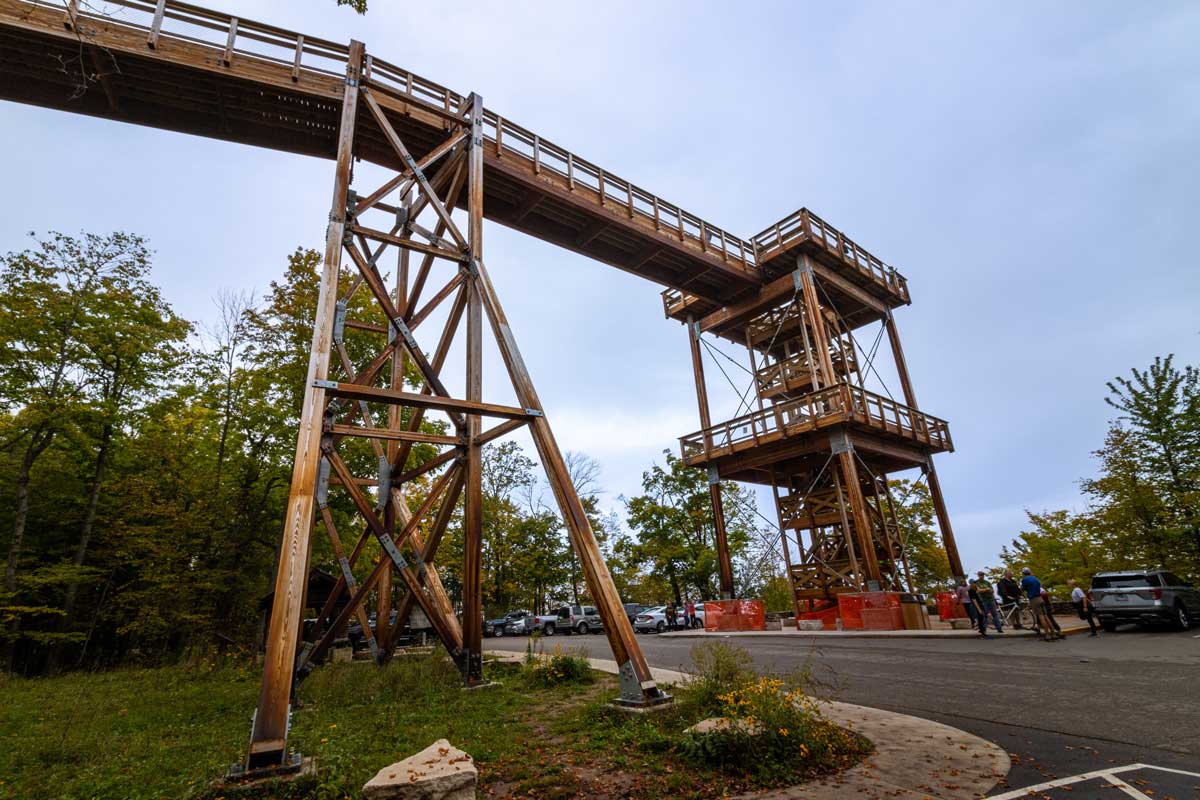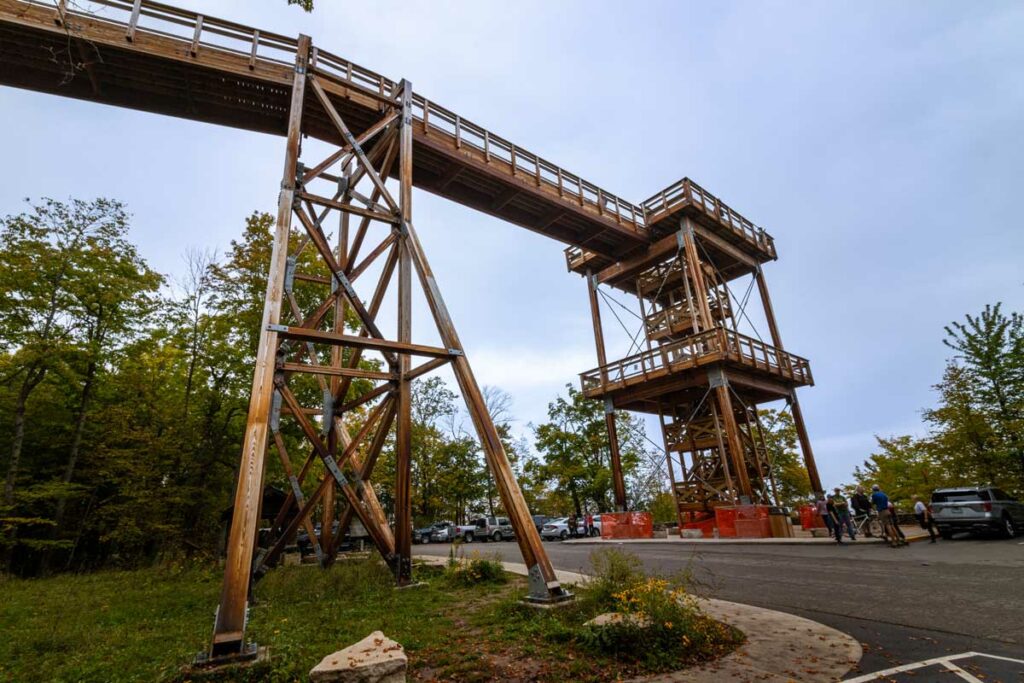 White Cedar Nature Center, Peninsula State Park, Fish Creek
If you're Door County bound, then you'll want to stop in at Peninsula State Park in Fish Creek to visit their fabulous White Cedar Nature Center. They offer educational programs, bird and fish displays, a fun reading corner, fossils, furs, and more! Visit their website to check out special events, craft-making, outdoor skill-building, and hikes. Peninsula State Park campers can also loan out free fishing poles here.
At-A-Glance:
Address: 9462 Shore Road, Fish Creek, Wisconsin
Phone: (920) 868-3258
Nearby Things To Do:
Blue Horse Beach Cafe, 4113 Main Street, Fish Creek
Not Licked Yet Frozen Custard, 4054 Main Street, Fish Creek
Our Guide for Visiting Door County with kids!