The weather is getting nicer, which is a perfect opportunity to explore the great outdoors! If you love nature, you may want to check out some great nature centers near the Fox Cities. Some of the nature centers listed below include extra fun outside of a walk or hike, such as classes/camps, family programming, opportunities to celebrate birthdays, weddings, baby showers, or hold corporate events, and hands-on learning to learn about the creatures and plants in Northeast Wisconsin! We also have included other great things to visit around each center, like coffee/ice cream shops, places to eat, and other surrounding businesses for a fun day with your family and friends at a nature preserve!
Tips Before You Visit
Wear good walking shoes. Not all trails are alike; some may have rougher terrain than others so it is best to be prepared to walk on all surfaces. In the spring, many trails will be muddy; consider waterproof shoes or rain boots!
Bring water and snacks. Keep everyone hydrated and happy for a pleasant exploring experience.
Don't forget your sunscreen and bug repellent!
Keep your dog(s) at home. Although it's a nice thought to bring your furry friend, the majority of nature centers on this list do not allow pets on their trails or in their centers.
Worth the Drive Mentions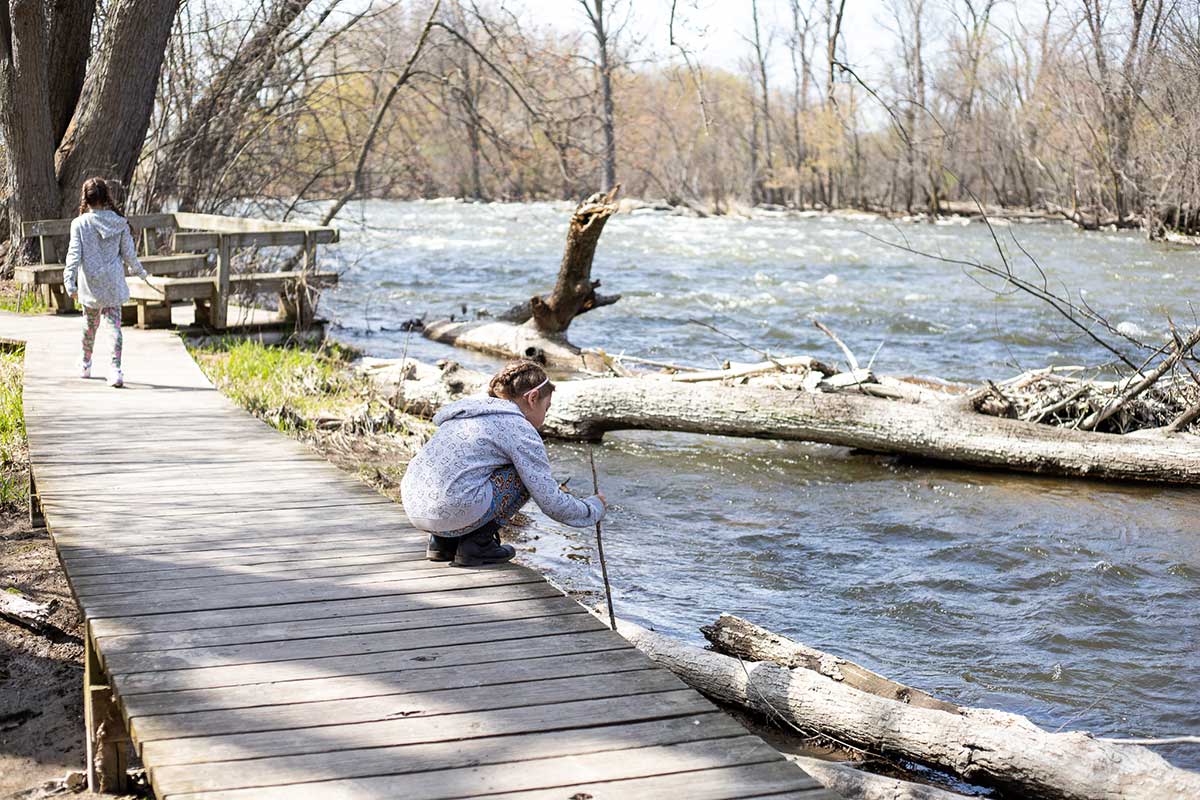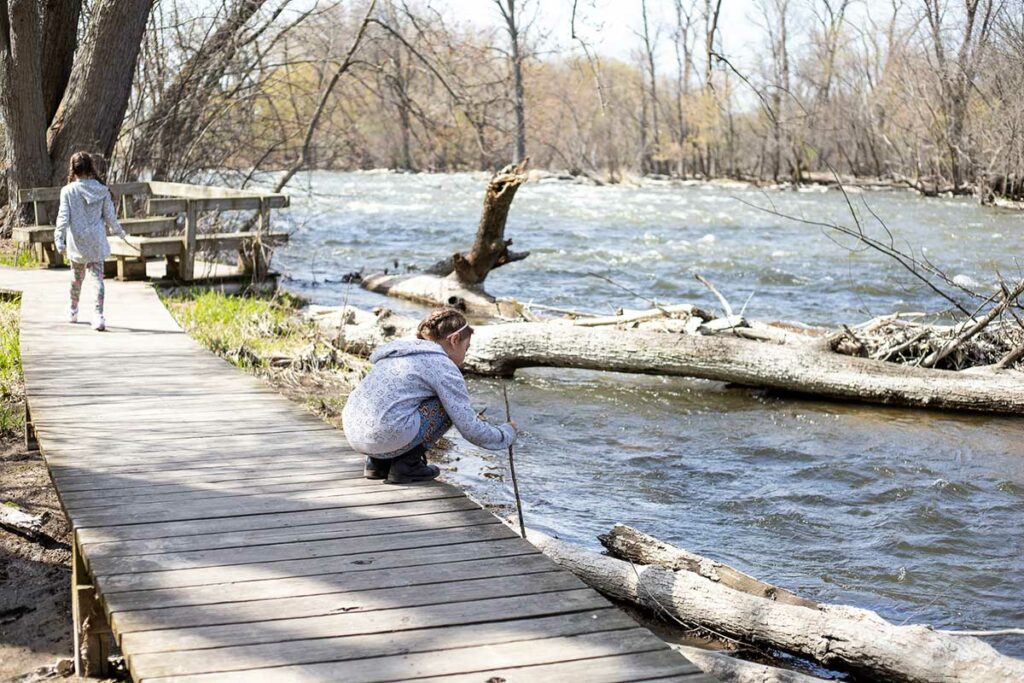 1000 Islands Environmental Center, Kaukauna
1000 Islands is located on the Fox River in Wisconsin and has year-round opportunities for exploring nature. Boardwalk trails and the new Nelson Outlook put you in a perfect location for observing eagles and other wildlife. 
At-A-Glance
Address: 1000 Beaulieu Court, Kaukauna
Phone: 920-766-4733
Highlights
Gives a wide view of the island
Trails are barrier-free
The boardwalk has no railings obstructing the view
They are the only nature center on the Fox River
Konkapot creek allows crawfishing and turtle hunting with nets and buckets provided.
Nearby Things to Do
Kaukauna Municipal Pool, 607 Dodge Street, Kaukauna
Kaukauna Public Library, 207 Thilmany Road, Kaukauna
Nearby Ice Cream and Coffee
Kaukauna Coffee and Tea, 127 W Wisconsin Avenue, Kaukauna
Dicks Drive-In, 1718 Crooks Avenue, Kaukauna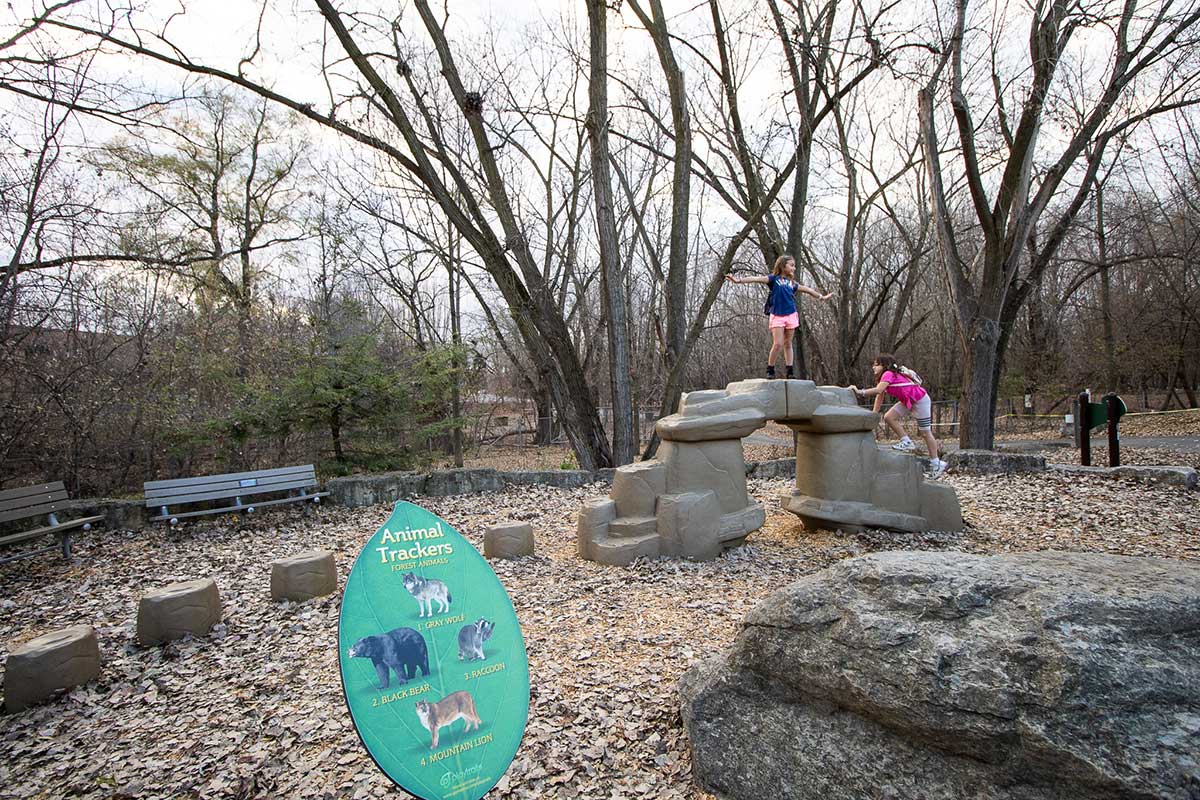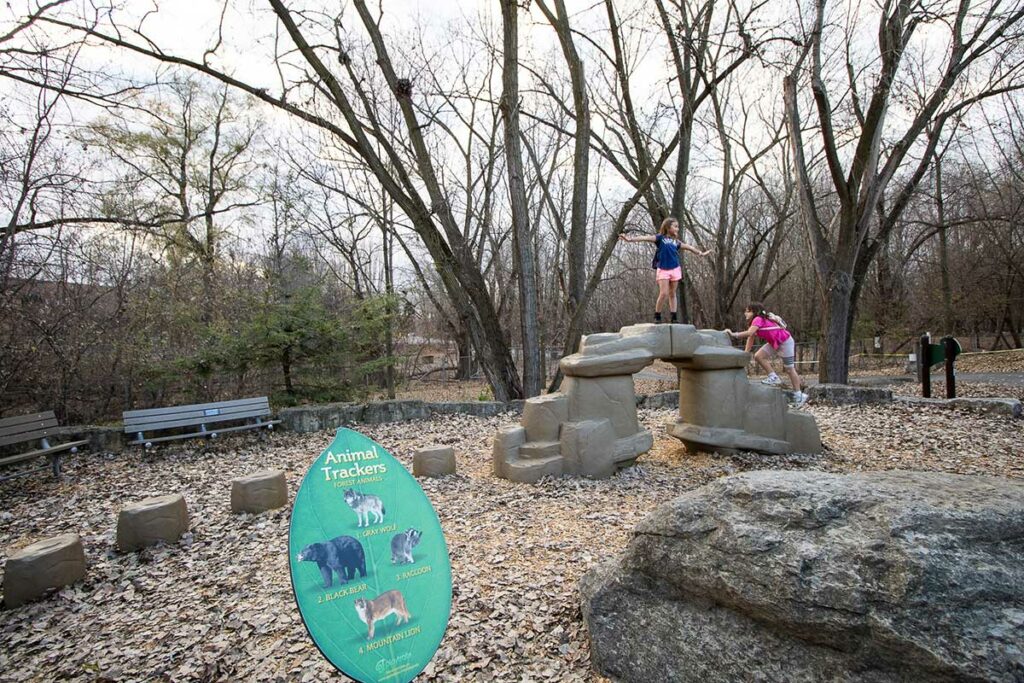 Bay Beach Wildlife Sanctuary, Green Bay
This year Bay Beach Wildlife Sanctuary is located in Green Bay, Wisconsin, near Bay Beach Amusement Park; the sanctuary has great trails and features live animal exhibits and educational displays.
At-A-Glance
Address: 1660 East Shore Drive, Green Bay, Wisconsin
Phone: 920-391-3671
Highlights
600 acres with 6.5 miles of paved trails and hiking trails
Wildlife viewing areas include deer, wolves, cougars, otters, and more
Nature Center with fun areas for kids to explore and lots of interesting displays
Fishing for kids 16 and younger
Corn to feed birds available for purchase from the Observation Building
The water area has lots of ducks to feed, a waterfall, and a bridge
Bring dollars (exact change) for corn to feed ducks
Nearby Things to Do
Nearby Ice Cream and Coffee
Kavarna Café Downtown, 143 N Broadway, Green Bay
Zesty's Custard – Multiple locations
Brain Freeze Ice Cream Shoppe, 1773 Cardinal Lane, Green Bay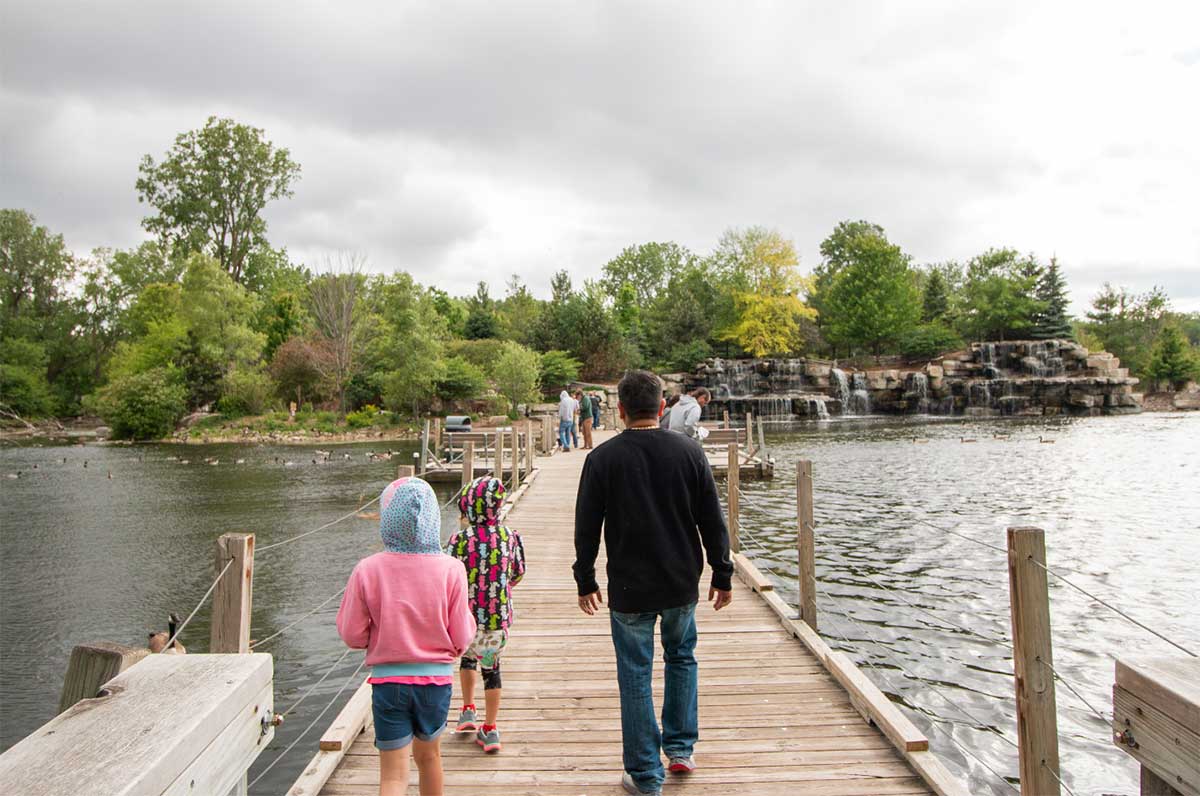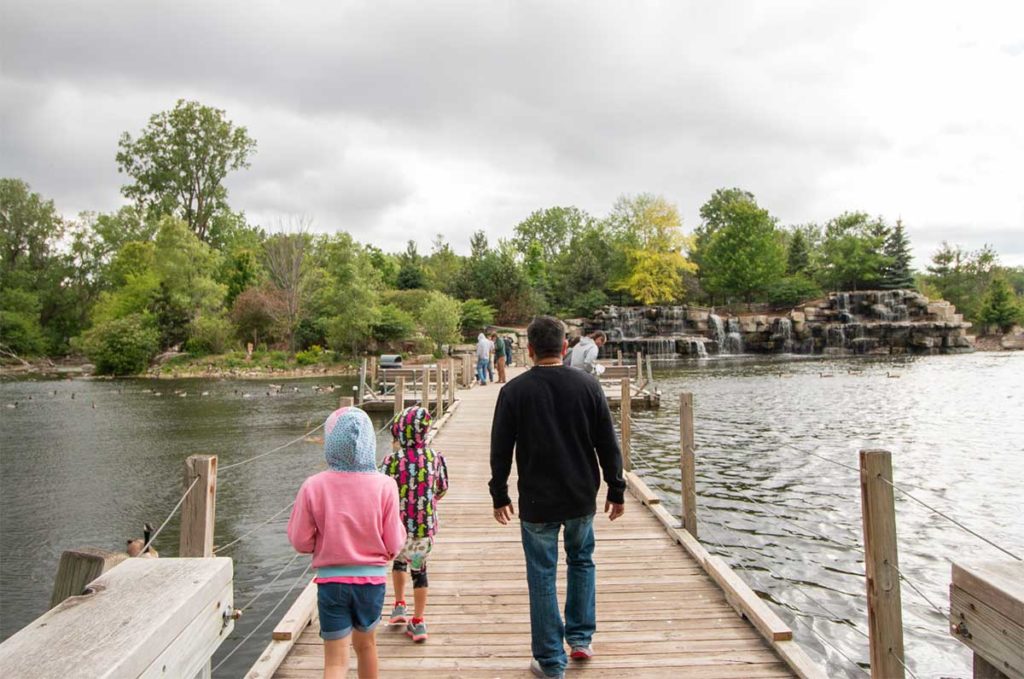 Brillion Nature Center, Brillion
Brillion Nature Center is great as it has a lot of what your typical nature center has to offer, but in addition, it has special programs for all ages and also is a great spot to hold a birthday party or small event!
At-A-Glance
Address: W1135 Deer View Road, Brillion, Wisconsin
Phone: (920) 756-3591
Highlights
7 miles of Snowshoe/hiking trails
Nearby Things to Do
Braun's Deer Run Golf Course and Restaurant
Nearby Coffee and Ice Cream
Rudy's Cafe, 117 W Ryan St, Brillion
KOR, 205 S Main St, Brillion
Bruce B. Purdy Nature Preserve, Appleton
Bruce B. Purdy Nature Preserve, Appleton, was established in 2005. This preserve requires a YMCA membership to visit guest passes; however, they may be purchased. The 3-mile trails are home to many different local animals and plant life to observe as you walk or run them.
At-A-Glance
Address: Apple Creek YMCA, Apple Hill Boulevard, Appleton
Phone: (920) 733-9622
Highlights
Trails are open from dawn to dusk and are a little more "hilly" than most trails
April and May is a great time to visit to see beautiful flowers around the center
Nearby Things to Do
Plamann Park – Disc Golf and Seasonal Swimming, 1375 East Broadway Drive, Appleton
Nearby Ice Cream and Coffee
Copper Rock Cafe, 1835 E Edgewood Dr # 108, Appleton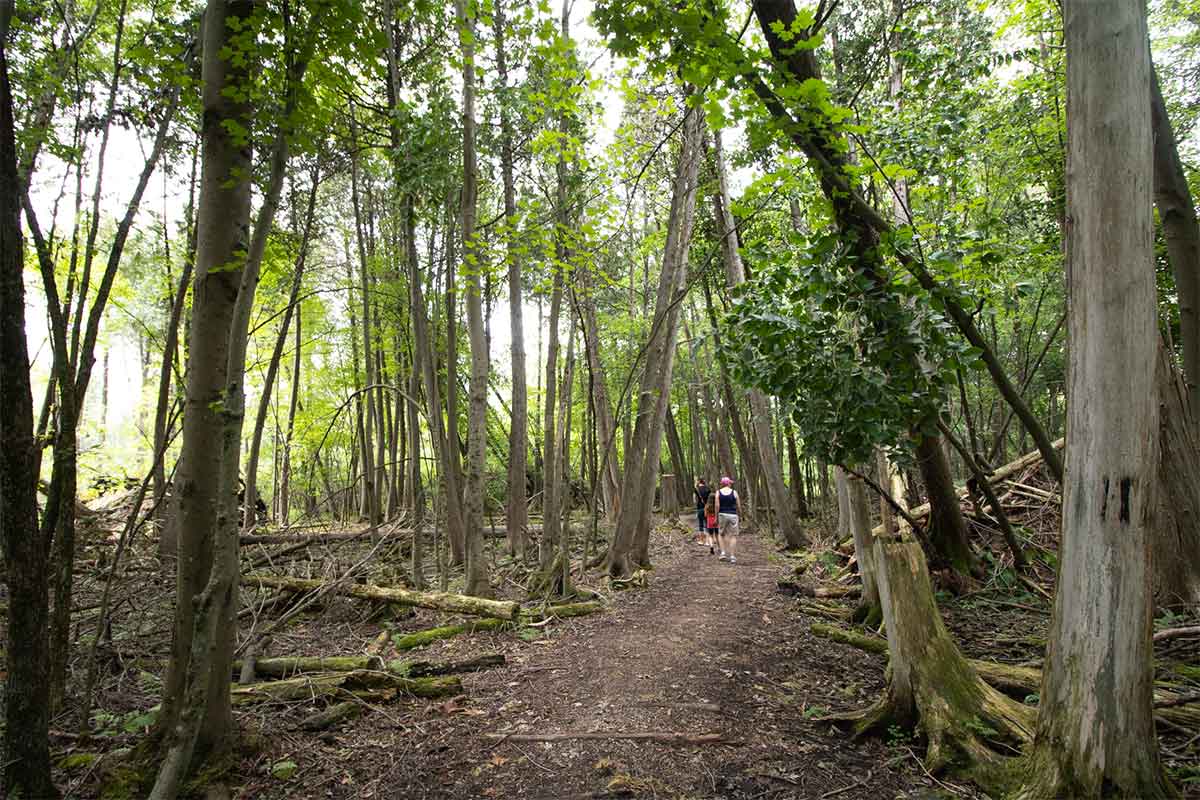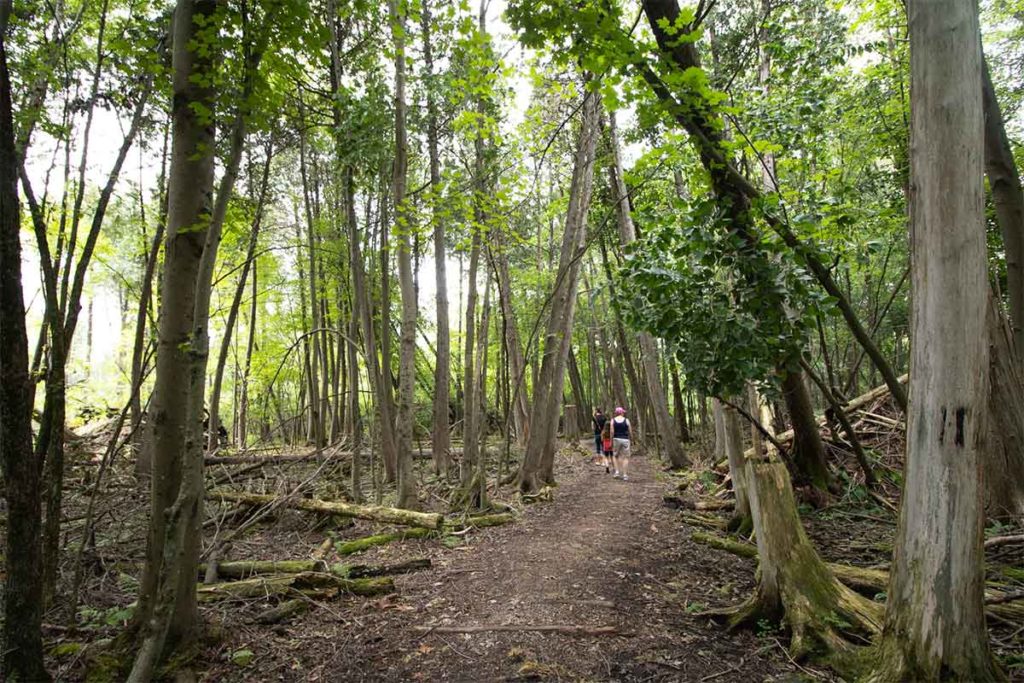 Bubolz Nature Preserve, Appleton
For 45 years the Bubolz Nature Preserve has been a beautiful preserve to visit with community programs such as summer camps and winter camps along with the hiking trails. It is also a popular spot to have wedding ceremonies/receptions and other events! Bubolz is a great place to enjoy nature year-round, even during winter!
At-A-Glance
Address: 4815 North Lynndale Drive, Appleton
Phone: (920) 731-6041
Highlights
8.5 miles of trails
Natural Playscape
Observation Deck
Pond with turtles and fish to feed
Snowshoe rentals and other winter things to do at Bubolz
Monthly highlighted family events
A perfect venue for baby showers
Nearby Things to Do
Nearby Ice Cream and Coffee
Seth's Coffee, 1390 North Popp Lane, Appleton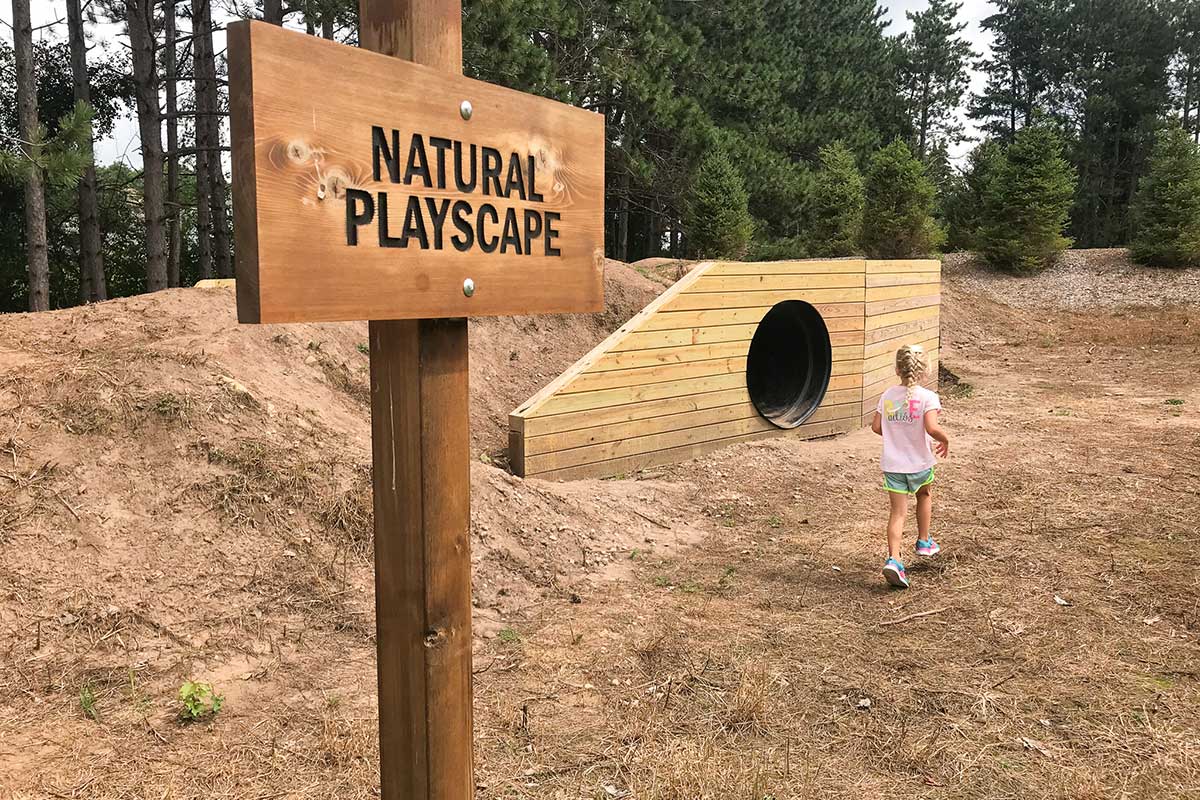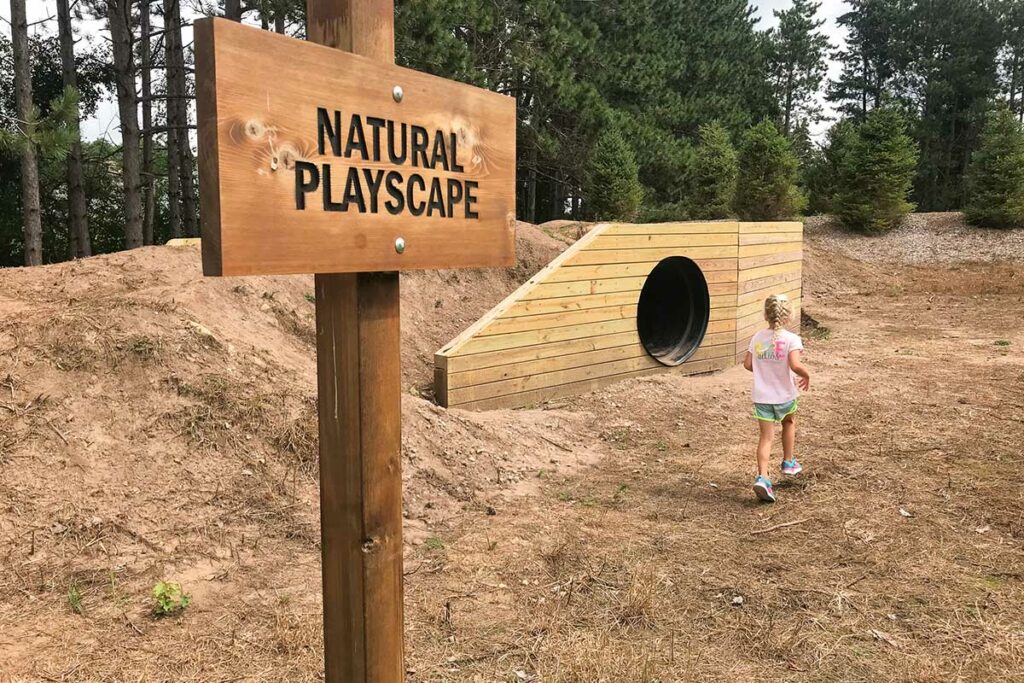 Collins Marsh and Nature Center
Collins Marsh is a 4,200-acre state wildlife area located just 20 minutes west of Manitowoc. It is ideal for viewing birds — many make their home. This Marsh and Nature Center is locally run by an on-site naturalist and currently, visitations are appointment only. Call or email ahead to visit this Marsh and experience what it has to offer!
At-A-Glance
Address: 20021 County Road JJ, Collins
Phone: (920) 772-4258
Highlights
Canoe rentals are available for rent at the nature center for only $10 a day and free for CEI members to explore the marsh (includes life vest).
A 110-foot observation tower offers an amazing view of the surrounding countryside.
Nearby Things to Do
Reedsville Firefighters Park, 301 Park Street, Reedsville
Nearby Ice Cream and Coffee
A&W Restaurant, 525 Main Street, Reedsville
The Schuh Factory Food & Spirits, 167 Mckinley Street, Valders
Fallen Timbers Environmental Center Black Creek
Fallen Timbers is an educational environmental center in Black Creek that is owned by six Wisconsin school districts. The trail system is open to the public with all of the same rules that one would expect to find on a school campus.
At-A-Glance
Address: W4531 Robin Road, Black Creek
Phone: (920) 833-6432
Use the large parking lot nearest to Robin Road. The lower parking lot is reserved for staff.
Highlights
Several miles of trails for walking and hiking
Virtual/Home Learning Support
Visit the site to see how students and families can get suggestions for activities to do in your own backyard or the nearest green space
Nearby Things to Do
Lion's Park, 506 Field Crest Ln, Black Creek
Nearby Ice Cream and Coffee
Barefoot Gypsies, N2894 State Rd 47, Mackville
JSA Roasting, 406 North Main Street, Seymour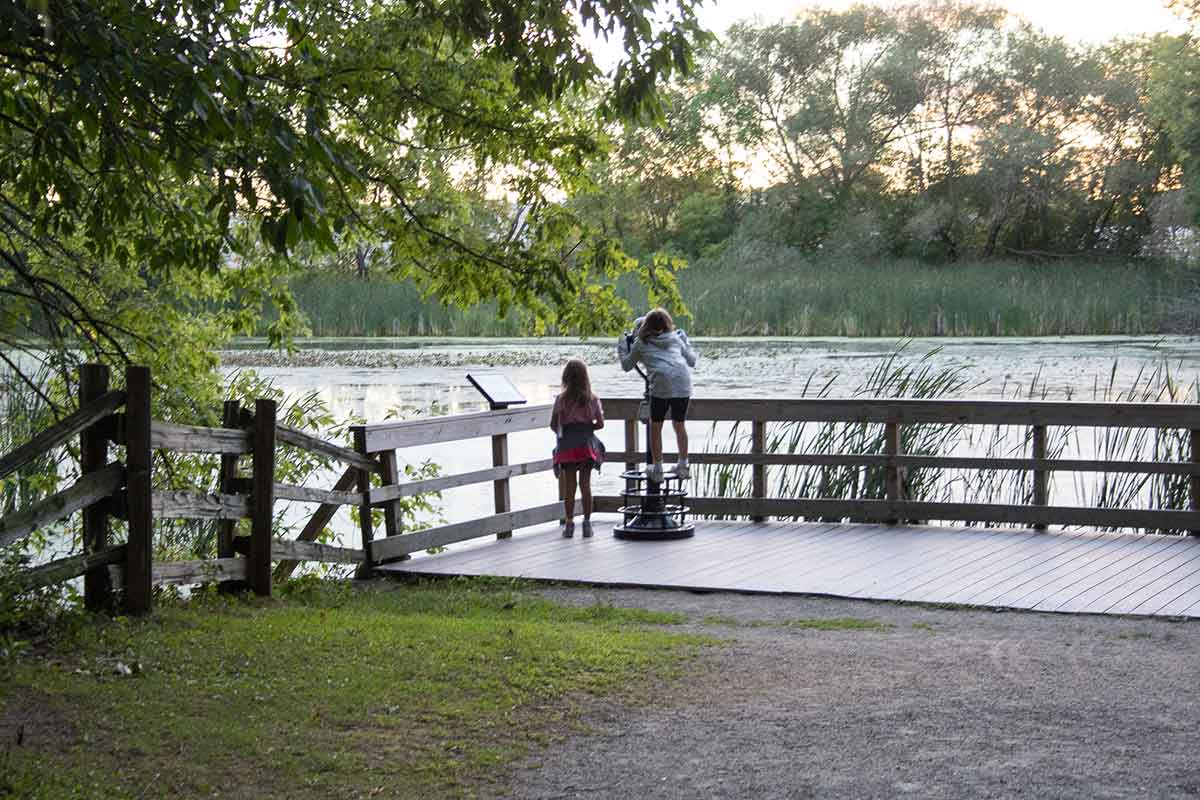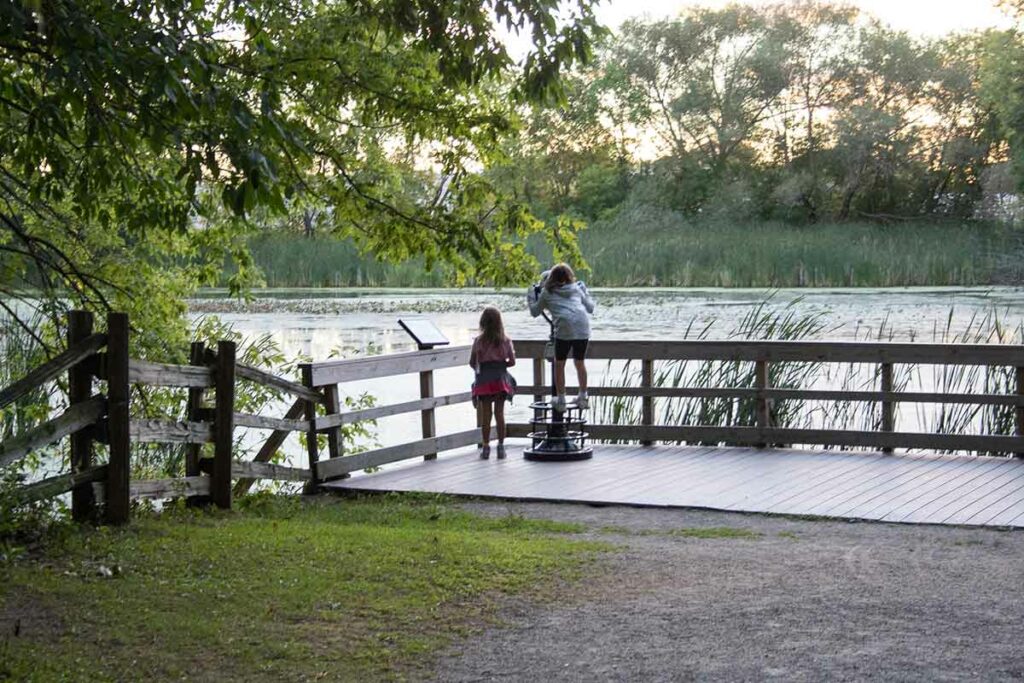 Heckrodt Wetland Reserve
Heckrodt Wetland Reserve trail system is open 365 days/year from 6 am – 9 pm. It is always free of charge to visit, but donations are welcome.
At-A-Glance
Address: 1305 Plank Road, Menasha, Wisconsin
Phone: (920) 720-9349
Highlights
Heckrock features The World Above Your Feet Children's Canopy Walk, with tree houses, ziplines, mud kitchen, and fun natural play area that is fun year-round.
This reserve has a boardwalk for at least a mile and is almost always guaranteed to see wildlife on your visit walking the trails.
Pond viewing areas.
Bird and butterfly gardens.
Life-size eagle nest.
Nature center with live fish and small reptiles.
Discovery Den in the nature center has puzzles, puppets, and books.
Annual programming for families include Romp in the Swamp and Creepy Crawlies.
Nearby Things to Do
Nearby Ice Cream and Coffee
Dairy Queen, 2000 South Oneida Street, Appleton
Manderfield's Home Bakery, 811 Plank Road, Menasha
Dunkin Donuts, 1490 Oneida Street, Menasha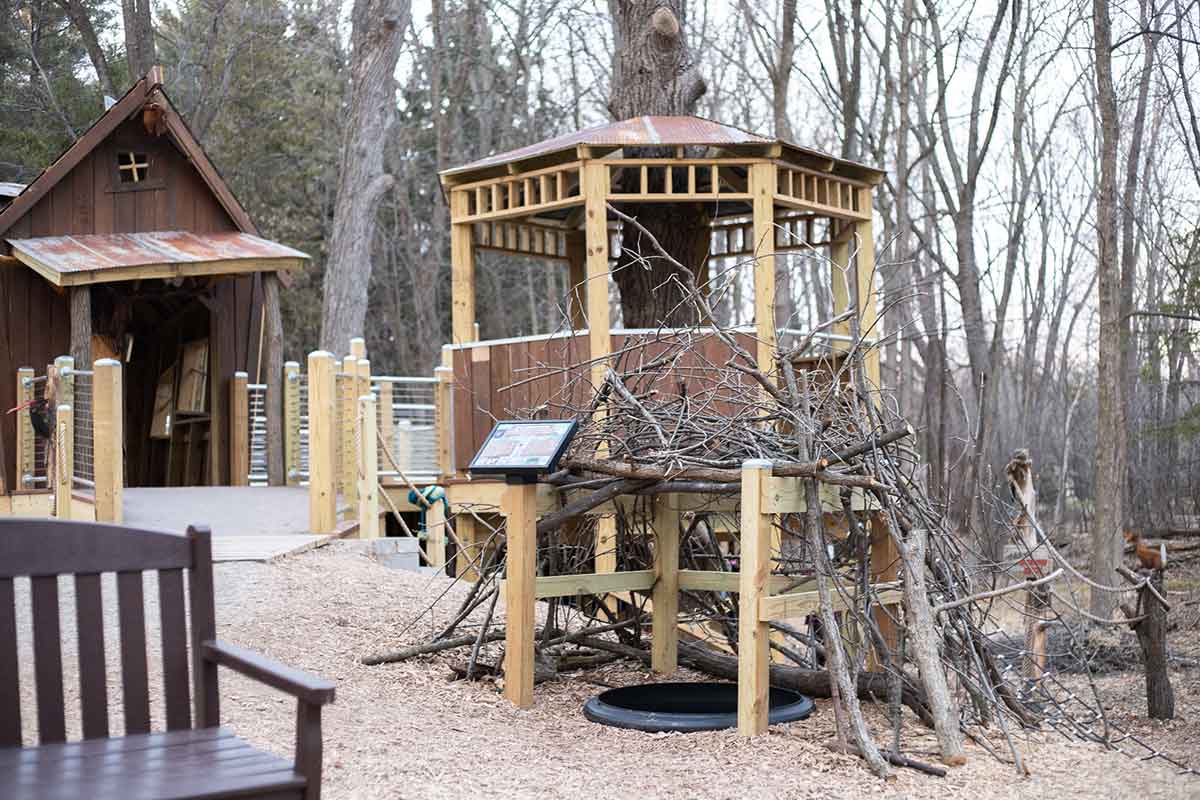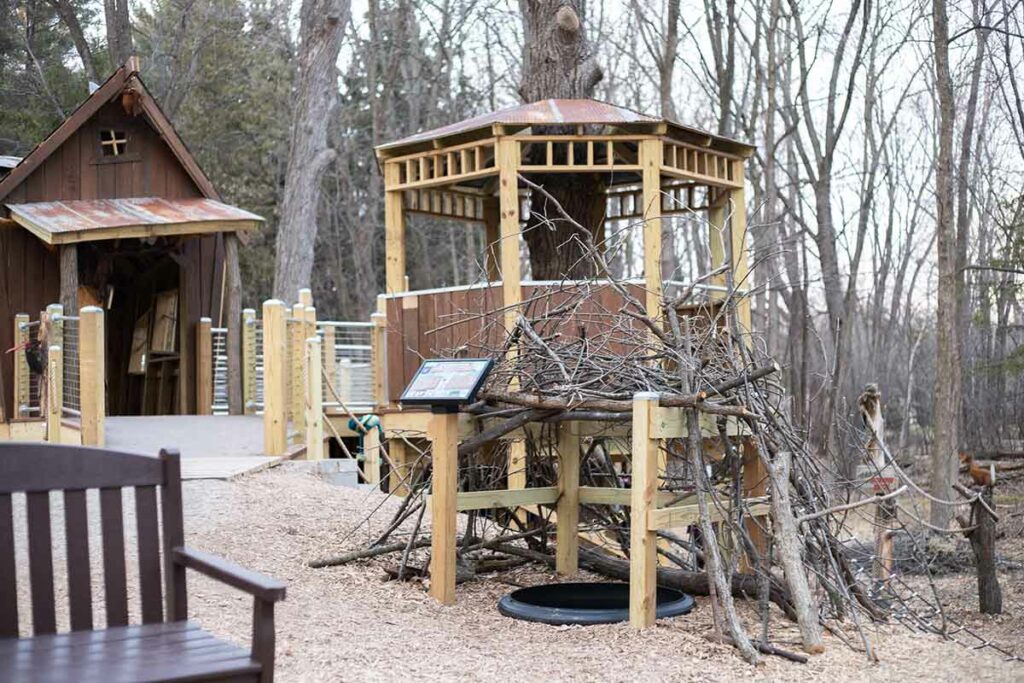 Ledge View Nature Center, Chilton
This center is best known for its caves but also contains woodland and trails. There is no fee to hike the trails or walk through the nature center.
At-A-Glance
Address: W2348 Short Road, Chilton
Phone: (920) 849-1471
This is one of the only nature centers on our list that allow dogs as long as they are on a leash and waste removal is done.
Highlights
Restrooms available
60-foot observation tower
Miles of looping trails that are easy to combine for longer walks/hikes.
Family events throughout the year, including Maple Syrup Sunday.
Nearby Things to Do
Nearby Ice Cream and Coffee
Scoops Ice Cream House, 131 East Chestnut Street, Chilton
Hilde's Deli & Bakery, 24 West Main Street, Chilton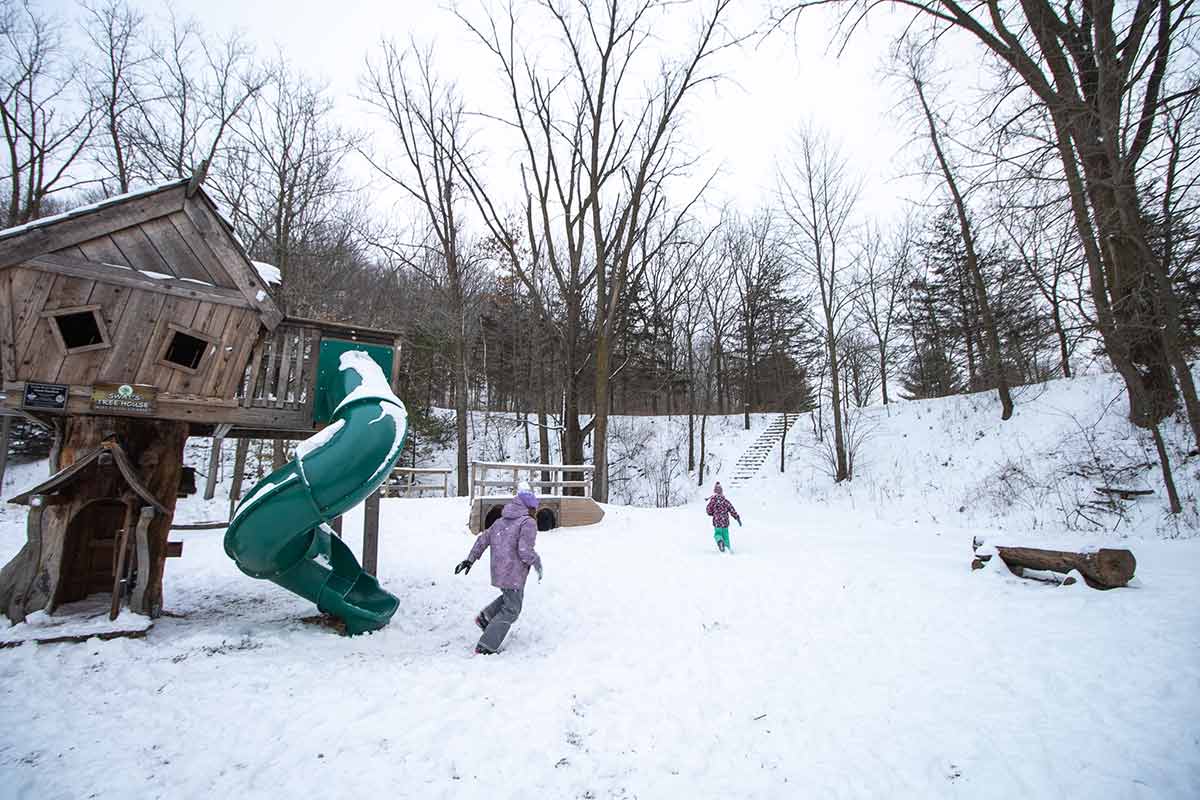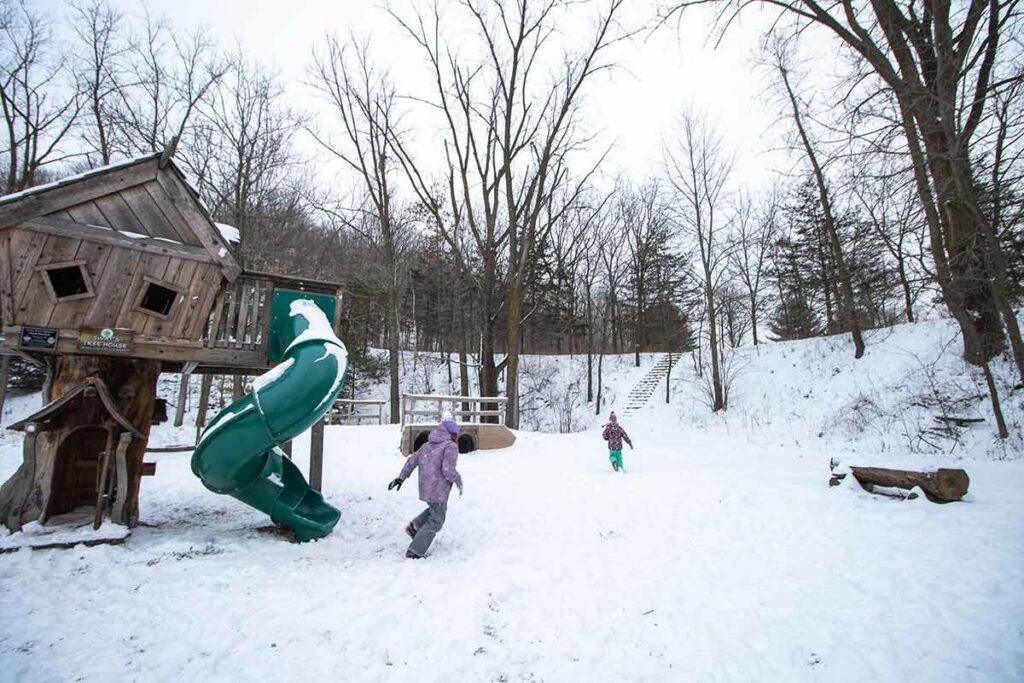 Mosquito Hill Nature Center, New London
Mosquito Hill Nature Center, located two miles east of New London in Outagamie County, features one of the highest elevation points in the area. The center's acres border the Wolf River and includes one of the last intact stands of bottomland hardwood forest on the bottom of the river.
At-A-Glance
Address: N3880 Rogers Road, New London
Phone: (920) 779-6433
Highlights
Three miles of hiking and walking trails.
Large interpretive building includes natural history exhibits and hands-on displays.
Many different kinds of classes are offered at the center for all ages such as Yin Yoga, Bike Basketweaving, Build a raised garden bed, Spring Bird hikes and more! ALL classes must be paid for in advance by calling the center no walk-ins available.
The "All People's Trail" is a paved trail (.6 mile one-way) for more accessible wheelchair access.
Snowshoeing available in the winter.
Nearby Things to Do
Nearby Ice Cream and Coffee
Kist Kandies & Ice Cream, 414 East Cook Street, New London
Dairy Queen, 600 North Water Street, New London
Familiar Grounds, 206 N Pearl St, New London
Navarino Nature Center, Shiocton
This Nature Center was established in April 1986 by a group of residents concerned about ecology and environmental education. Since then it has grown and various recreational opportunities are available to all visitors.
At-A-Glance
Address: W5646 Lindsten Road, Shiocton
Phone: (715) 758-6999
Website: navarino.org
Highlights
Nearly 100 miles of hiking trails through different types of habitats including prairie, upland and lowlands forests, wetlands, and around flowages.
Nature center with a viewable beehive and nature displays.
Canoeing and kayaking.
Nearby Things to Do
Blueberry Haven, W9967 County Road XX, Black Creek

Blueberry picking mid-July through August
Nearby Ice Cream and Coffee
The Ice Cream Shoppe, 606 South Main Street, Black Creek
Woodland Dunes Nature Center & Preserve, Two Rivers
Woodland Dunes Nature Center and Preserve contains over 1,500 acres of hardwood & conifer forests, wetlands, and prairies and is located between Two Rivers and Manitowoc, Wisconsin.
At-A-Glance
Address: 3000 Hawthorne Avenue, Two Rivers
Phone: (920) 793-4007
Website: woodlanddunes.org
Highlights
7 miles of hiking trails open daily.
Observation tower.
Little Wings Play Center
Nearby Things to Do
Nearby Ice Cream and Coffee
Scream 'N Conuts, 1200 Washington Street, Two Rivers
Red Bank Coffee House, 1623 Washington Street, Two Rivers