Looking for somewhere to swim indoors? We've used reader feedback and research to find the best indoor swimming pool in the Fox Valley. Please see individual websites for hours, additional information or if you have questions.
YMCA of the Fox Cities
Appleton Downtown YMCA 
218 E Lawrence St, Appleton
(920) 739-6135
Splash pad and slide
Fox West YMCA (Greenville)
W6931 School Rd, Greenville
(920) 757-9820
Neenah-Menasha YMCA
110 W North Water St, Neenah
(920) 729-9622
Giant Waterslide that also breaks out of building.
Heart of the Valley YMCA (HOTV)
225 W Kennedy Ave, Kimberly
(920) 830-5700
No day passes will be sold Saturdays and Sundays from January to March.
Daily Admission
Youth (ages 0 -18): $9
Adult (ages 19-65): $15
Senior (ages 65+): $7
Families: $20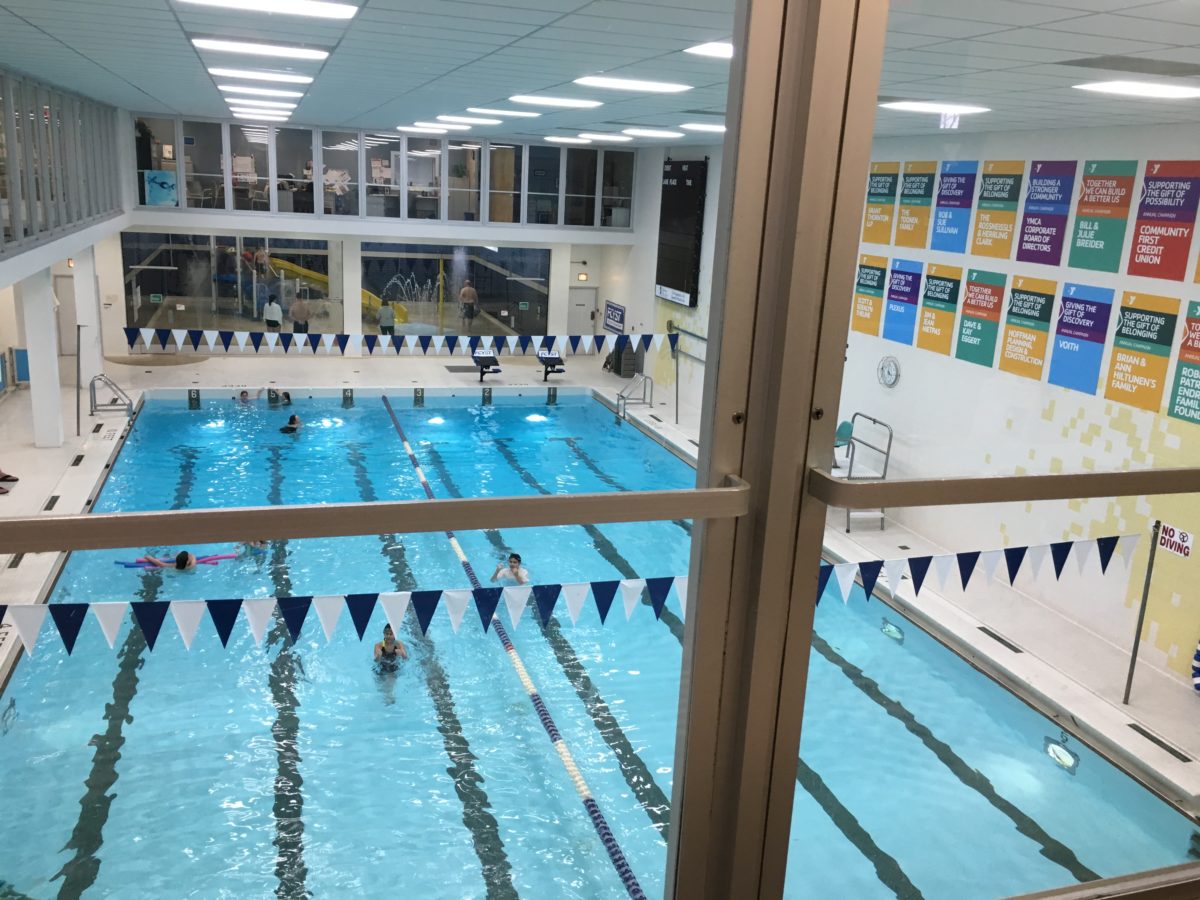 Oshkosh Community YMCA
3303 W 20th Ave, Oshkosh
(920) 230-8439
www.oshkoshymca.org
The Oshkosh Corp Family Pool, located at the 20th Avenue location, includes a water slide, zero-depth entry, a lazy river current, water play elements and water spouting gadgets.
Daily Admission
Youth (ages 6-13): $6
High School Students: $10
Adult (ages 18+): $14
Families: $25
(no more than 2 adults & their children)
Children under 6 must be accompanied by an adult.
A child 3 and under may enter at no charge with the purchase of an adult pass.
Children ages 4 & 5 must purchase a Family Pass or One Adult & One Youth.
Additional Fees may apply for Ice Skating & for the Climbing Wall.
All children under the age of 6 must be accompanied by an adult (18+) at all times.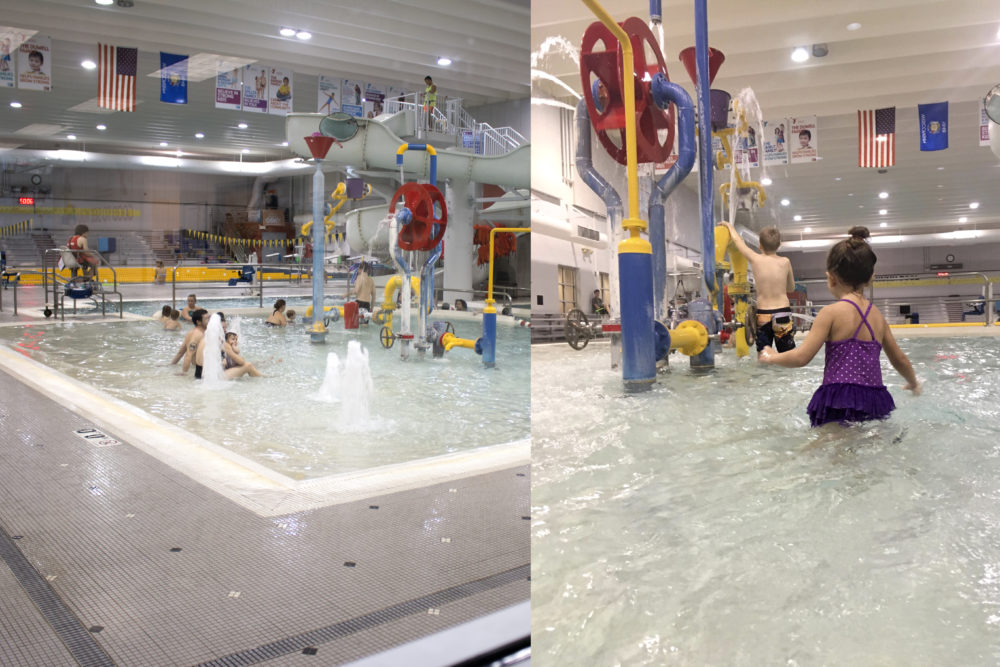 The Salvation Army Ray & Joan Kroc Corps Community Center
1315 Lime Kiln Rd, Green Bay, Wisconsin
www.gbkroccenter.org
(920) 884-5007

Lap pool, lazy river, waterslide and Splash Zone.  The Splash Zone is zero-entry and contains a play structure, water cannons, slides and a dumping bucket.
Daily Admission
Youth (ages 3-11, must be accompanied by an adult): $5
Teen (ages 12-19): $7
Adult (ages 20 +): $10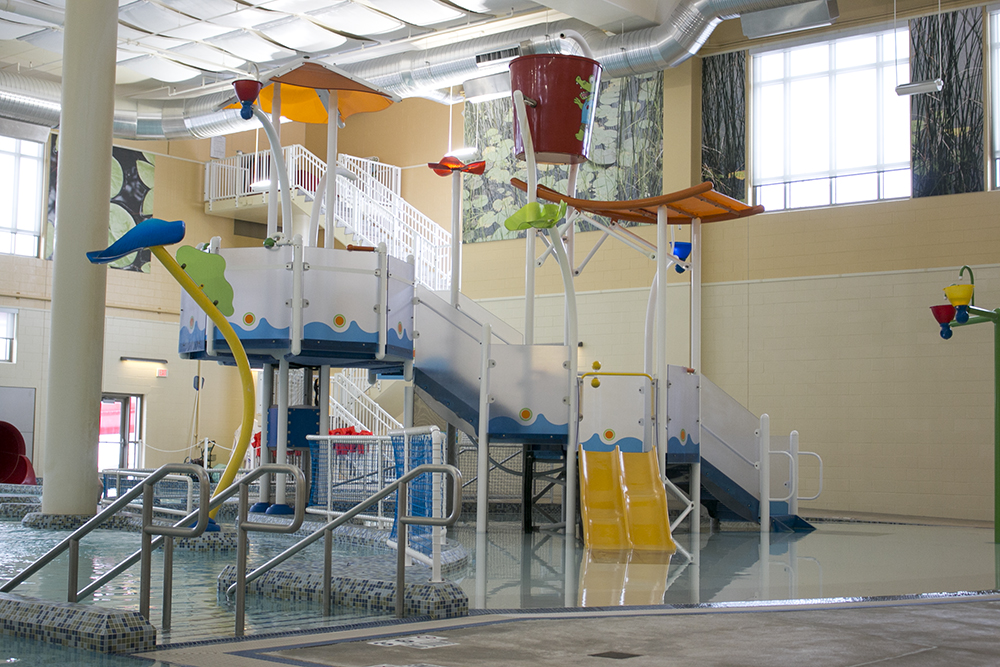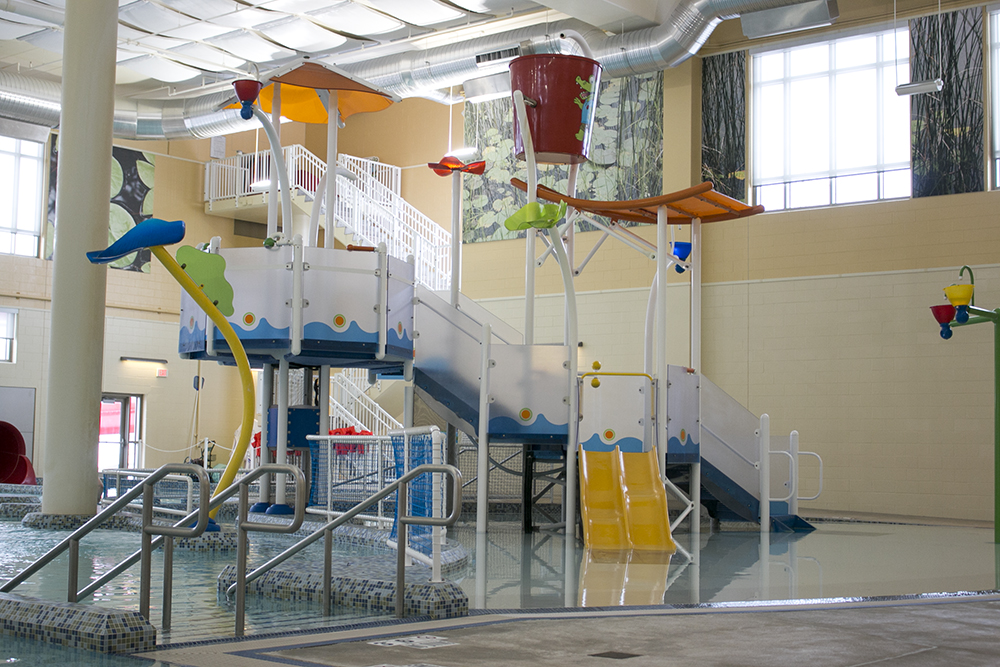 Americinn
3900 N Gateway Dr, Appleton, Wisconsin
(920) 968-2124
Hours: 7 am – 10 pm for children & 7 am – 12 am for adults
Please call for availability on Fridays & Saturdays. Towels are NOT provided to the public, so please remember to bring your own towels. No food or glass is allowed in the pool area.
Note: Waterslide removed in June 2017.
"The AmericInn right off of Ballard road in Appleton has a really nice pool. I would highly recommend it plus it is very affordable. I had my daughter's first birthday there!" – GVK reader.
Daily Admission
3 & up: $7 (cash or credit/debit card accepted)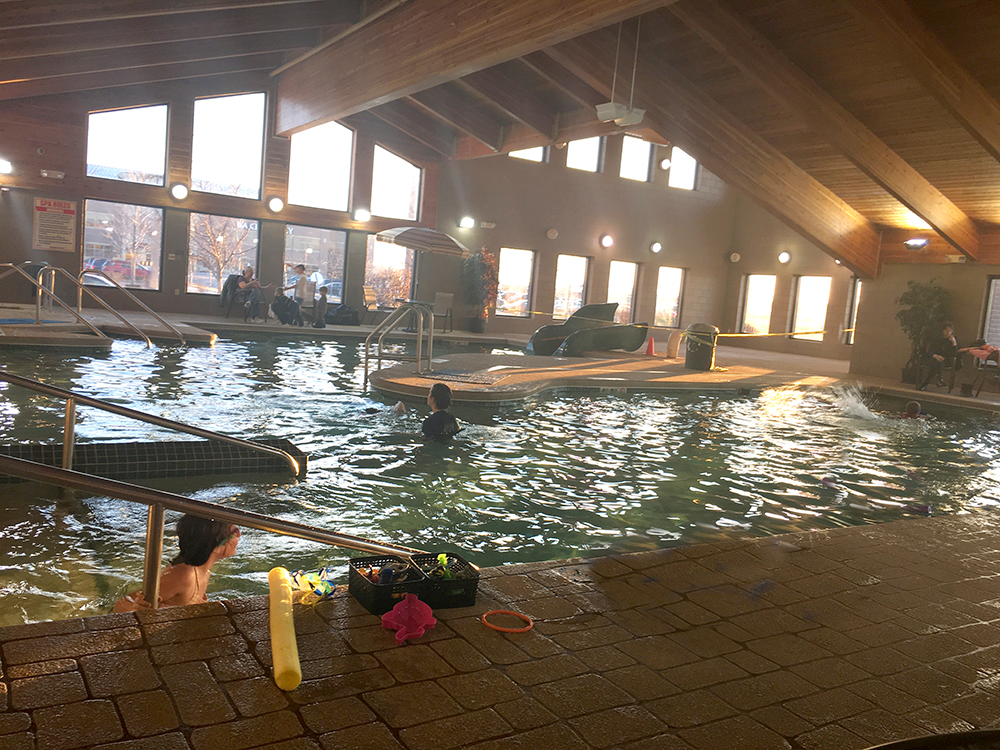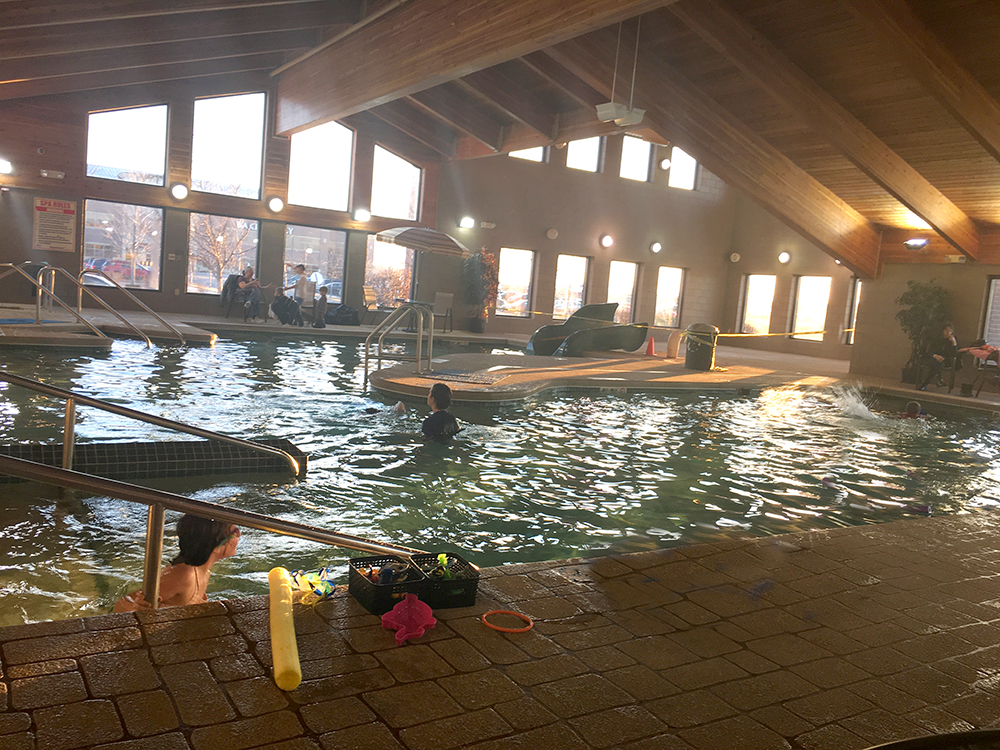 Swimtastics Swimming School
1420 University Dr, Menasha Wisconsin
(920) 722-7946
www.swimtastic.com
Saturday Hours: 12 – 1:30 pm
Sunday Hours: 12 – 2 pm
"Swimtastic Swim School! 90 Degree water, Palm tree shower, and a waterslide!" – GVK reader
Daily Admission
$21 for family
FREE Family pass (one per family) available on here.
Appleton West High School Pool
610 N Badger Ave, Appleton, Wisconsin
(920) 832-6219
appletonparkandrec.org/pool-programs
Appleton West High School has a great community pool with open swims for all ages.West Pool is a 6-lane, 25-yard pool which maintains a temperature of 80-82º Fahrenheit. The pool includes a separate deep well with two one-meter diving boards. The shallow end starts at 3 ½ feet. You can view birthday pricing and the online calendar for open swims at their website here.
Daily Admission
Age 3 & Under: FREE
Age 4 – 17: $3
Age 18 – 61: $4
Age 62+: $3
Country Inn & Suites
130 Patriot Dr, Little Chute, Wisconsin
(920) 788-8080
Water park day passes available for $12.
Tundra Lodge
865 Lombardi Ave, Green Bay, Wisconsin
(920) 405-8700
tundralodge.com

It is highly recommended that you call ahead to ensure there are day passes available (920) 405-8700.
Daily Admission
June – August Day Pass: $21.95 + tax
Friday – Saturday: 9 am – 10 pm
Sunday – Thursday: 9 am – 9 pm
Half Day Passes (except Saturdays): $12.95 + tax
Sunday: 12 – 9 pm
Monday – Friday: 3 pm – 10 pm
Seymour Aquatic Center
10 Circle Drive, Seymour, Wisconsin
(920) 833-9704 x614
www.seymour.k12.wi.us/community/aquatic_center
Eight-lane competition pool, a zero depth activity pool and a diving well. The big pool is heated to around 82 degrees and is 4 to 5 feet deep.
Daily Admission
Seymour Resident

Under 2 yrs: FREE
Student: $1.50
Adult: $2.00
Senior Citizen: $ 1.50
Water Aerobics Drop in: $5.00

Seymour Non-Resident

Under 2 yrs: FREE
Student: $3.50
Adult: $4.50
Senior Citizen: $3.50
Water Aerobics Drop in: $5.00
Brillion Community Center
Splash Pad and Pool
120 Center St, Brillion, Wisconsin
(920) 756-3216
www.ci.brillion.wi.us/departments/parks-recreation/community-center
Indoor L shaped pool, heated to 83-86 degrees. The shallowest part of the pool is 3 feet deep and the deepest is 10 feet. Open swim and splash pad times vary throughout the week. More details can be found on the Brillion Parks and Recreation website.
Daily Admission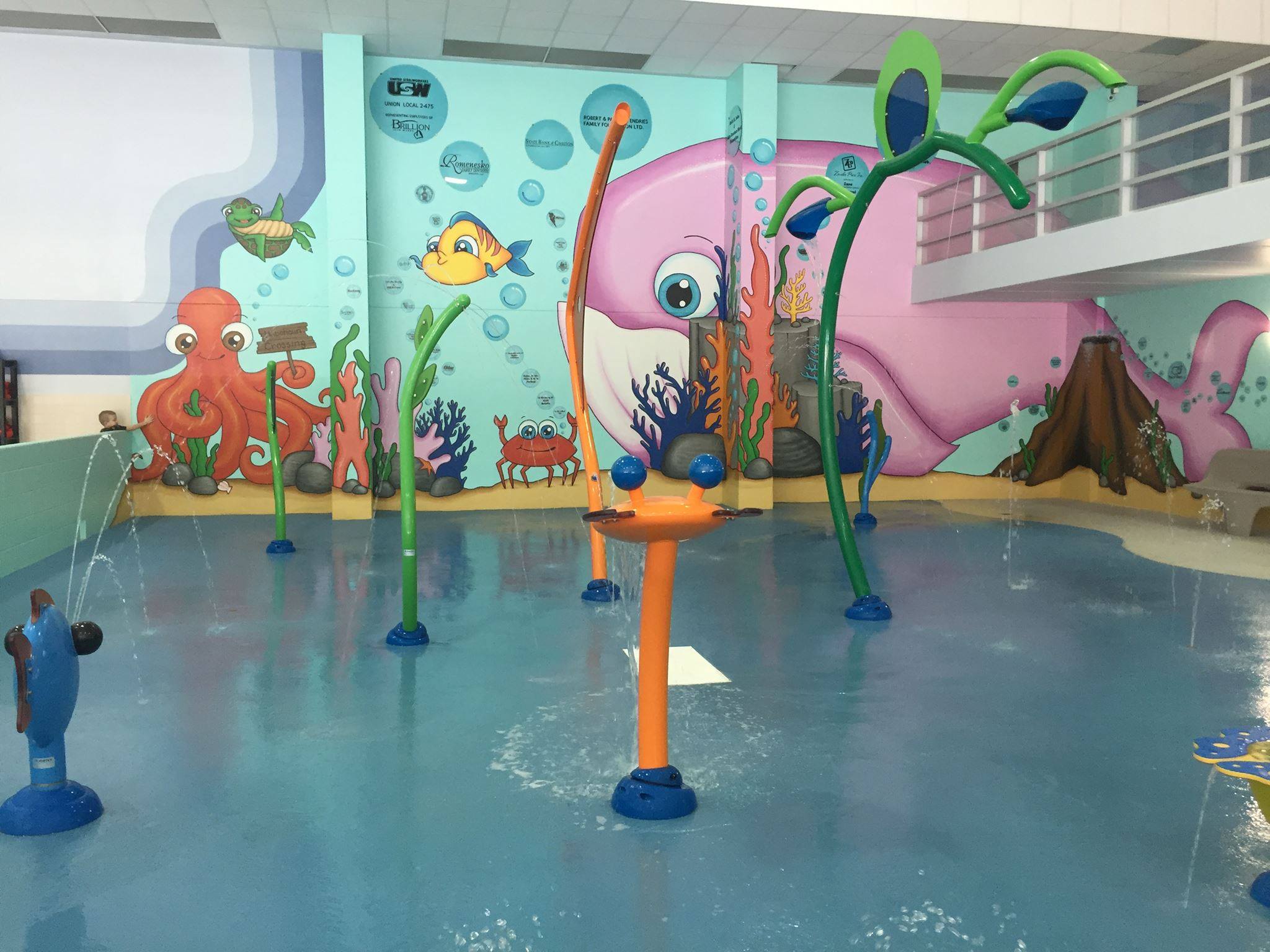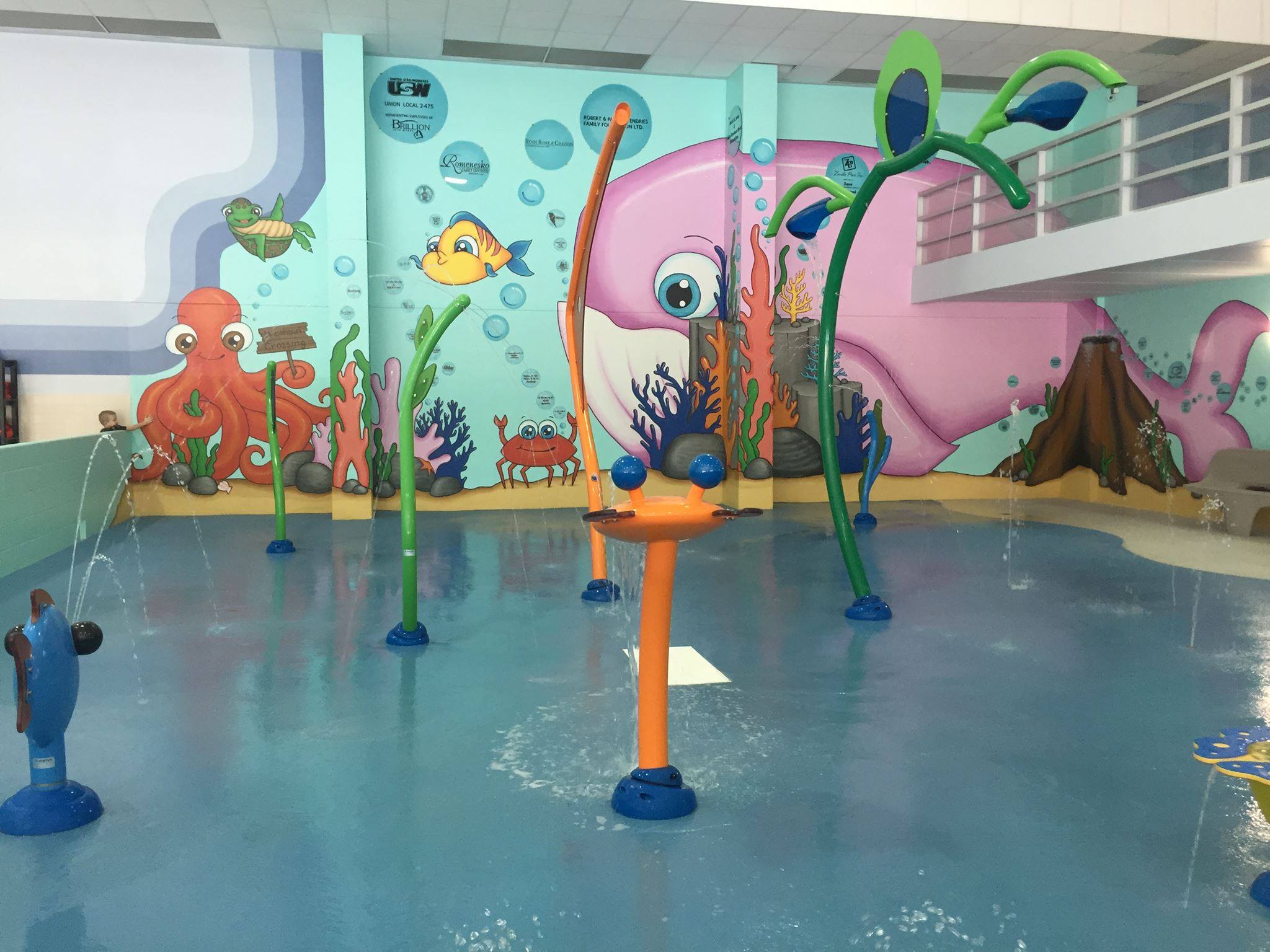 CURRENTLY CLOSED
New London Aquatic & Fitness Center
815 W Washington St, New London, Wisconsin
CLOSED FOR REPAIRS. 3/13/18
More information on their website here.
---
Looking for outdoor swimming? Check out our post on summer splash pads.