We were so excited for Appleton to have a cat cafe opening and the Pawffee Shop does not disappoint! It is cozy and full of kitties looking for some pets or playtime.
Visiting the cat sanctuary is free for all cat lovers with a purchase from the Pawffee Shop which is right next door with large windows looking into the cat room. You can also enter the cat room with a donation to Safe Haven Pet Sanctuary. There's a double door to enter the cat lounge and inside you'll find cozy seating and friendly cats.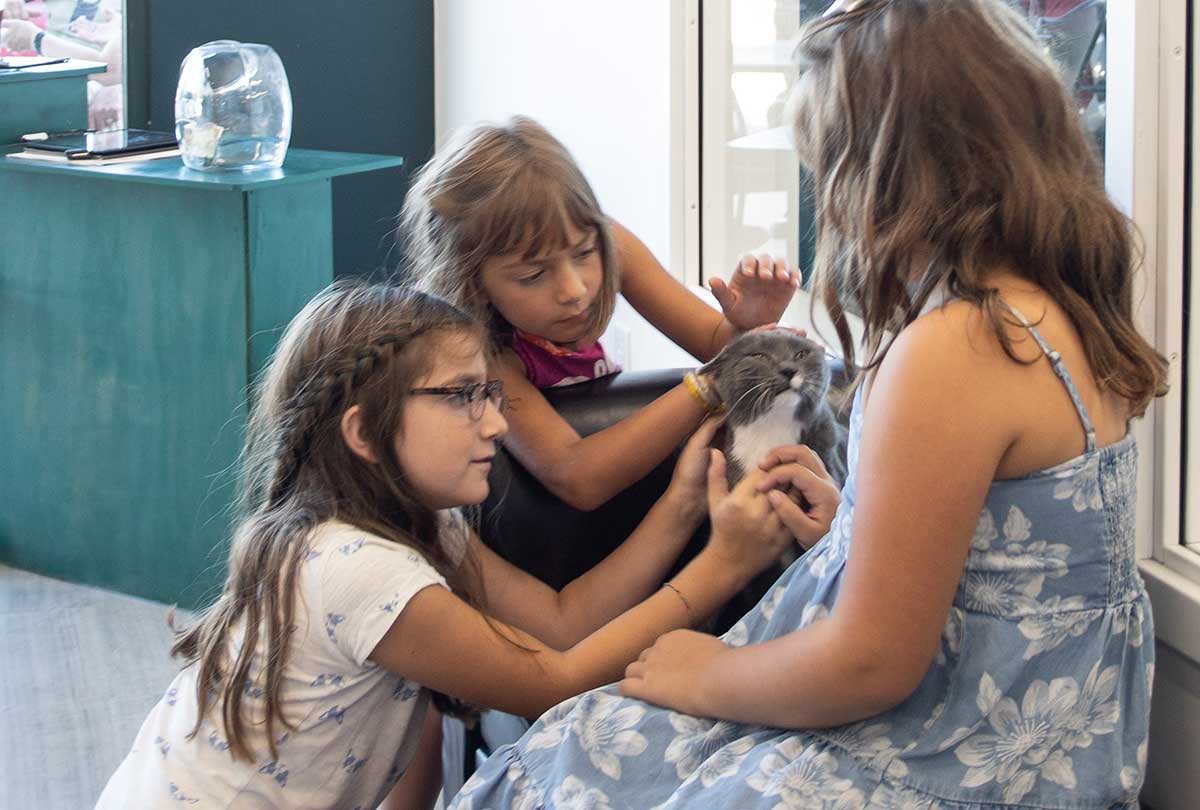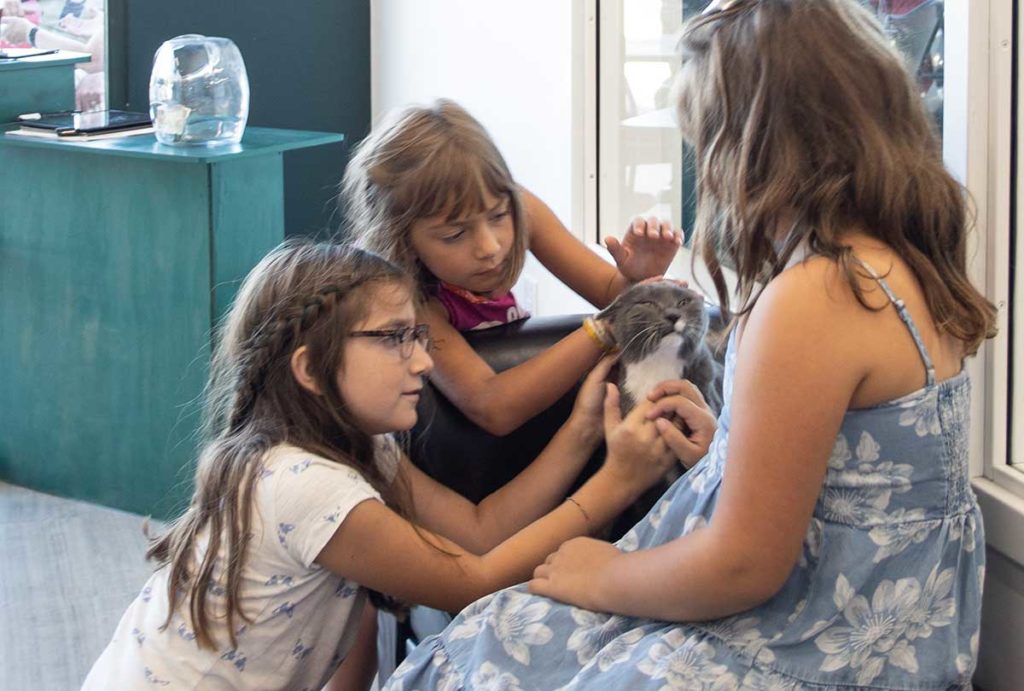 The Pawffee Shop's resident cats are all special needs cats from Safe Haven Pet Sanctuary, a local animal rescue in the Fox Cities and Green Bay. Each cat has a clipboard with details about them hanging in the cafe and they are all adoptable. We'd love to hear if you've adopted a cat from the Pawfee Shop after a visit! We fell in love with one or three, but aren't quite ready to introduce a new cat to our family. We learned from the clipboards that sometimes special needs just means that they'll need a particular type of food or need very regular visits to the veterinarian to monitor their health.
Visiting With Kids
Our kids loved visiting with the cats and munching on cat-themed cookies from the cafe. If your kids are not used to interacting with cats or might become excited and overjoyed with so many of their favorite animals in one spot, it is a good idea to talk about how to approach cats and review the Pawfee Shop rules for children: No running, yelling, or picking up the kitties! Parents can promote a positive experience by teaching children how to be calm and move slowly around the kitties.
Kid-Friendly Cafe Food & Drink Options
hot chocolate
steamers
juice boxes
fruit bowls
caramel apple bowls
cookies
macarons
scones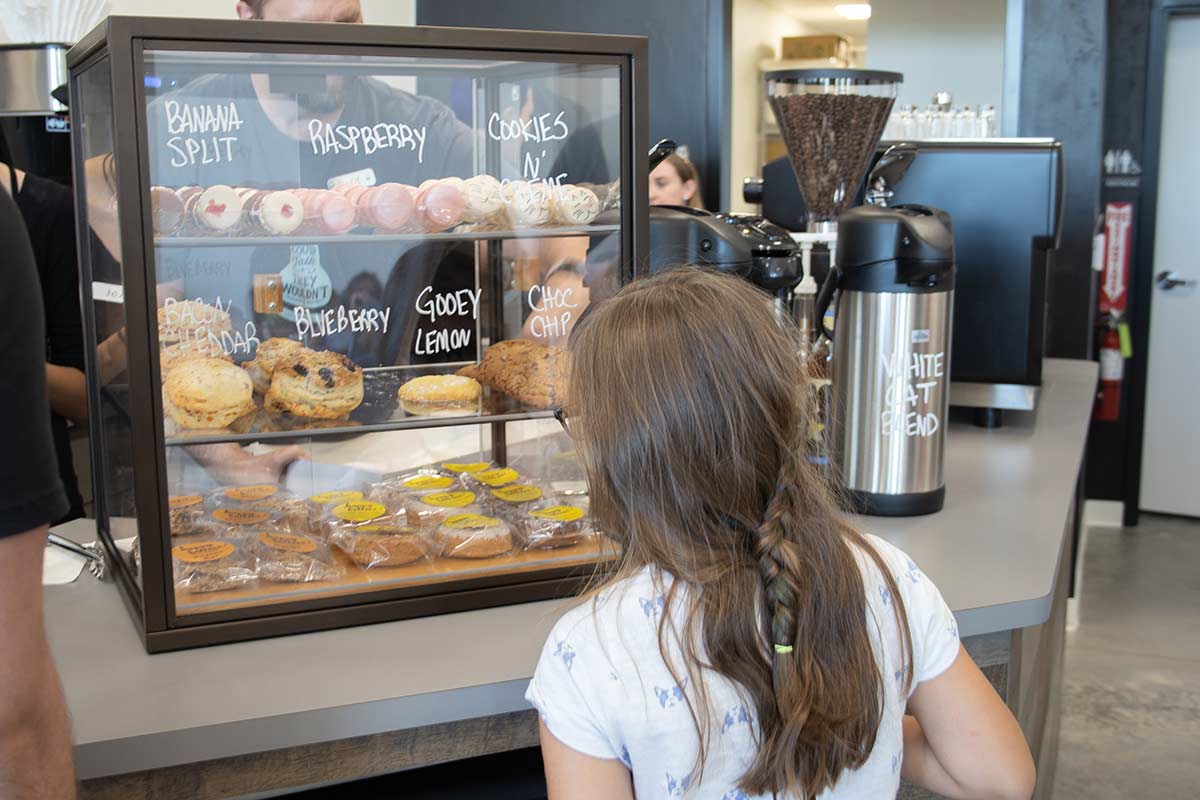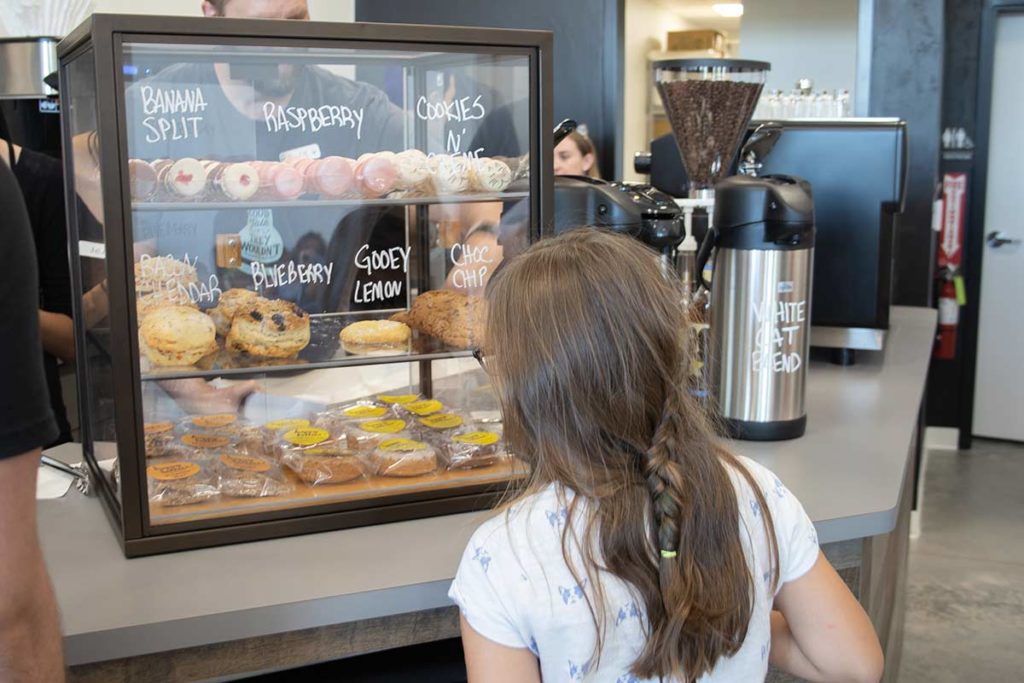 Pawffee Shop Cat Cafe Hours
Cat Cafe and lounge current hours
If you're looking for a quieter time to visit, they suggest to stop in on weekdays or evenings. They are much calmer times to visit than on weekends.
You can also make a reservation for the Cat Lounge for a small fee. 20 people can visit the cats at one time, you can ensure your space with a reservation if you're coming from a distance or are worried that you won't be able to get in and have disappointed kids on your hands. If visiting on a Saturday, they recommended making a reservation online so that you can guarantee time in the kitty room.
How You Can Help!
Safe Haven Pet Sanctuary and The Pawffee Shop can always use donations and help!
They can accept monetary donations, items from their wish list below, and welcome any families or groups to fundraise for them!
Pawffee Shop Cat Cafe
1745 North Casaloma Drive Appleton, Wisconsin
(920) 257-4621
pawffeeshop.com