Bubolz Nature Center is a nonprofit-run 725-acre nature preserve in Appleton that offers over 8.5 miles of trails, educational programming, camps, facility rentals, and so much more. With year-round, no-cost visitor access, Bubolz is a fantastic way for kids to run off some pent-up energy and spark natural wonder.
Trails are open daily from dawn to dusk (the Environmental Center/Lodge is currently closed to the public), where families can enjoy a leisurely day of adventuring through some of Wisconsin's natural environments. Bubolz is truly a place you can visit repeatedly and have a new and exciting experience each time.
Read More: 12 Nature Centers Within an Hour from Appleton >>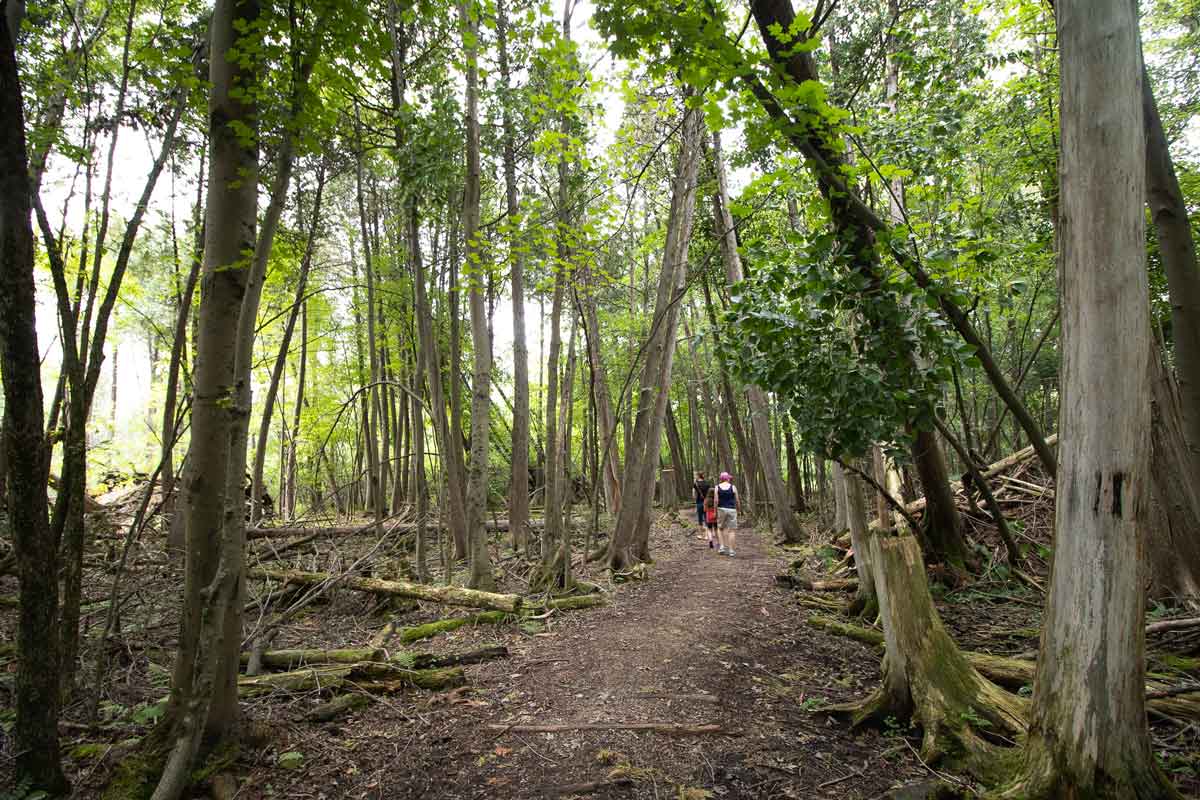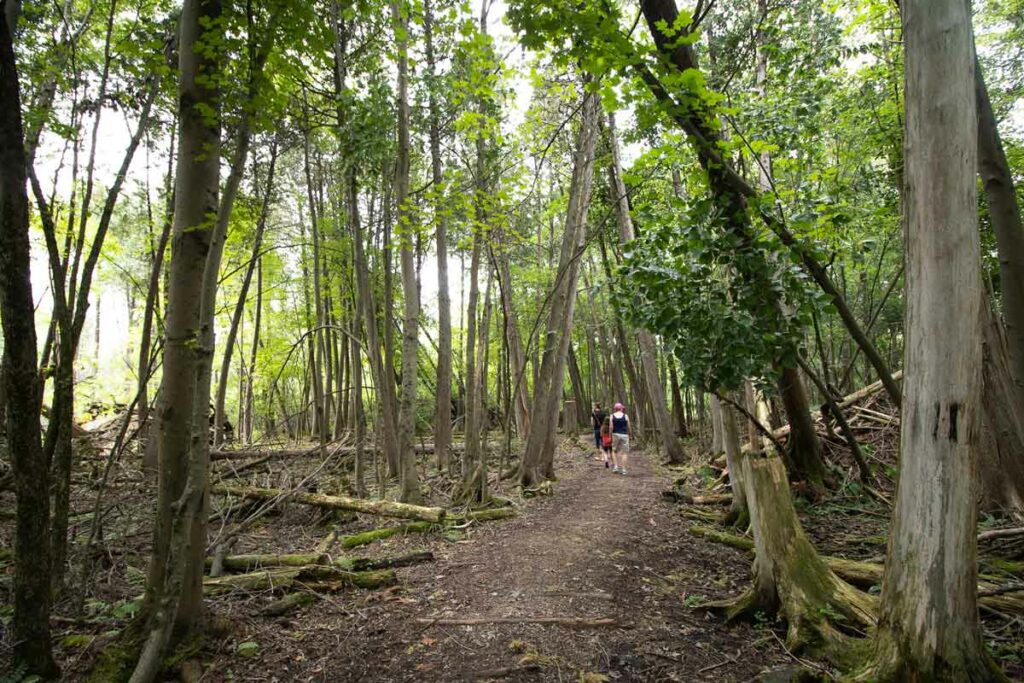 Bubolz Nature Center At-A-Glance:
Address: 4815 N. Lynndale Drive Appleton
Hours: Trails are open dawn to dusk
Admission: Trail access is free in the summer, $2 per person in the winter
Parking: Ample parking is available on site
Things to know before you go:
Dogs and other pets are not allowed on Bubolz Property
Bikes and scooters are not allowed
Wear good walking shoes, carry in water (and maybe pack a picnic lunch)
Trails are easily accessible for strollers and wheelchairs
Bring mosquito repellent for a summer visit
Indoor & Outdoor Play
Inside the nature center, you'll find Kenna's Kabin. This environmentally-themed room has plenty of opportunities for children ten and under to get closer to nature through passive and active play learning opportunities.
READ MORE: Kenna's Kabin – The Perfect Indoor Nature Play Area for Toddlers & Preschoolers!
Bubolz recently added the Natural Playscape play area. This outdoor playground offers tunnels, slides, a climbing wall, and more. This is a great place to take a break, enjoy a picnic and let the kids play and explore.
Observation Towers
If you have kiddos who love a bird's eye view, they're going to love the observation towers. Bubolz boasts two observation decks; find the first near the main entrance and the other off the Deer Run Trail overlooking Black Acres Pond. Both towers give impressive views of the preserve and surrounding area.
Trails & Wildlife
Bubolz offers multiple trail length options. The preserve's six trails range in length from less than a half-mile to 4.5 miles for a fully customizable visit for hikers of all ages and abilities. Wilderness Trail is the longest and is not open during the summer months due to high water levels; however, the rest are open year-round. We love seeking out water sources so we usually start with visiting the Turtle Pond before heading up the North Prairie Trail to see the Quarry Pond. You can plan ahead by visiting the preserve's website to view the trail map.
Beyond the natural beauty of these wooded and prairie trails, families will experience a truly wild experience right inside the city limits of Appleton. From a variety of feathered friends to deer, a lot of wildlife calls Bubolz home. Watch for critters while you walk, but make sure to keep a respectful distance from any wild animals. Animals in preserves tend to be less afraid of humans, but they can still be dangerous if approached.
Other Things to Do at Bubolz Nature Preserve
Bubolz offers several options for educational opportunities, including
While access to the preserve and walking trails is free, if you want to participate in educational programs, you may consider becoming a member — members receive discounted rates on program costs.
Beyond field trips, Bubolz also offers various events throughout the year for children, families, and adults.
Walking trails are open in the winter, but consider renting snowshoes or cross country skis to really take in all of the preserve.
Nearby Coffee & Bakery