City Park, Downtown Appleton Snapshot
Address: 500 E Franklin St, Appleton, Wisconsin
Year Built: 2016
Surface Ground: rubber
Bathrooms: yes
Special / Unique Features: water fountain
Mobile Gaming: Pokestops & Pokegyms
Nearest Local Coffeeshop:

ACOCA Coffee, 500 W College Ave, Appleton, Wisconsin
Bagelicious, 101 E College Ave, Appleton, Wisconsin
Brewed Awakenings, 107 E College Ave, Appleton, Wisconsin
Copper Rock, 210 W College Ave, Appleton, Wisconsin
Lou's, 233 E College Ave, Appleton, Wisconsin
Seth's Coffee Drive Thru, 323 E Washington St, Appleton, Wisconsin

Nearest Local Ice Cream Shop:

Crazy Sweet, 201 W College Ave, Appleton, Wisconsin
ACOCA Coffee, 500 W College Ave, Appleton, Wisconsin (Maggie Moo Ice Cream)

More Park Info: appletonparkandrec.org
Jodi's Review
City Park is located downtown Appleton and is a gorgeous park. I love the classic feel of the Victorian homes and tall trees. To top it off, there is a beautiful water fountain!
The playground is a lot of fun! There are slides, swings, climbing things, and vehicles to "drive". Beware the spinning globe, it will get you dizzy fast!! With the full grown trees, there is plenty of shade as well. City Park has turf flooring.
There are clean bathrooms, drinking fountains, and plenty of Pokestops and Pokegyms.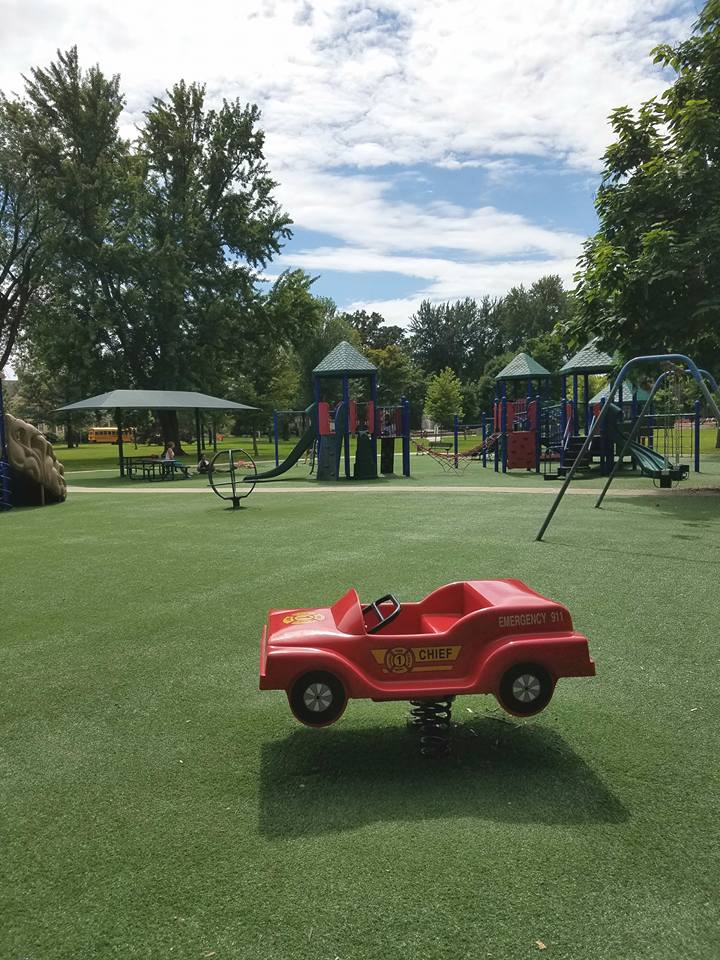 Do you have additional feedback or tips for this park? Fun spots nearby to try? Please share in the comments below!