City Park, Downtown Appleton
Address: 500 E Franklin St, Appleton
Surface Ground: rubber
Bathrooms: yes
Special / Unique Features: water fountain
More Park Info: appletonparkandrec.org
Park Review
City Park is located downtown Appleton and is a gorgeous place to stay & play with your family. The park has a classic feel–it's situated on an entire city block in the heart of downtown Appleton and surrounded by beautiful Victorian homes and mature, shady trees. City Park has ample green space, clean bathrooms & drinking fountains, plenty of free street parking, and a lovely water fountain, too!
Not only is City Park situated in a charming setting, but the playground here is also a lot of fun! There are slides, swings, climbing things, and vehicles to "drive". Beware the spinning globe, it will get you dizzy fast!! With the full-grown trees, there is plenty of shade as well. City Park has turf flooring which is perfect for springtime or crawling babies/new walkers.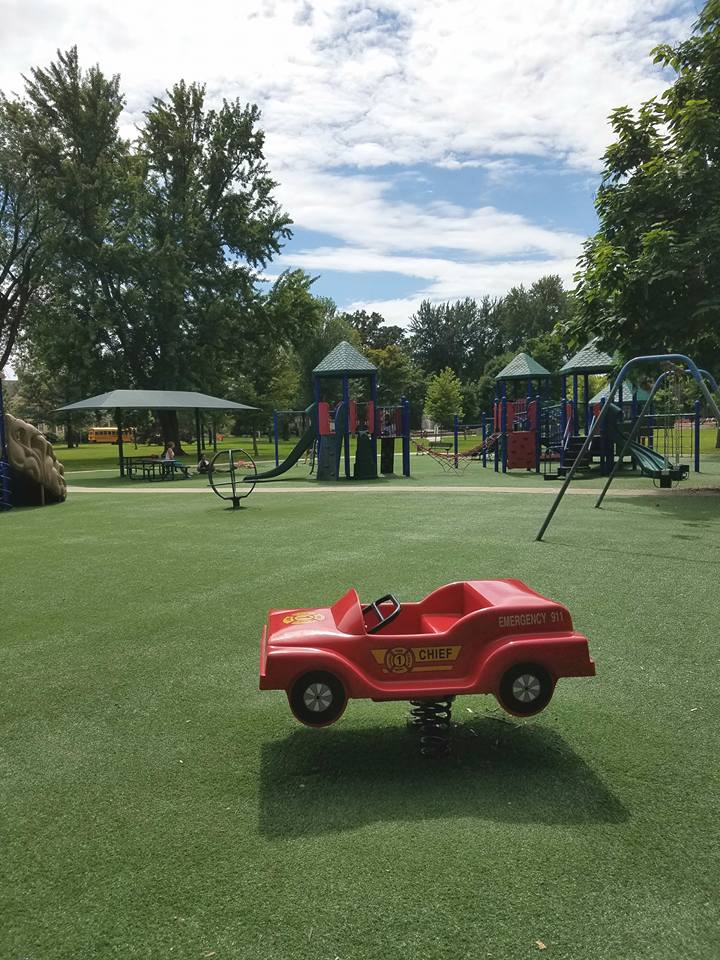 Nearby Coffee & Ice Cream
Looking for other great parks for springtime weather? We've complied those and all of the best Fox Valley parks to get out and enjoy!
While you're enjoying a trip to downtown Appleton, don't forget to check out the Appleton Public Library, the Building for Kids, the Appleton Farmer's Market, or the downtown Appleton YMCA for even more fun!