Heading to Neenah Public Library is one of our favorite things to do in Neenah! The light is amazing, and the space feels so open and inviting. A perk of living in Northeast Wisconsin is that we have libraries with great water views, and this is one of them!
The librarians really have children at heart in this space. And, their beloved indoor story time programs are starting back up again in Jaunary, 2023! Come explore one of their many creative offerings, such as sensory bins, craft-to-go kits, discovery-to-go kits, play & learn totes, and so much more! Want to linger and read together? The little reading nook and train table are both favorite spots for young children and caregivers. Indeed, there are plenty of comfy chairs right here for you to snuggle up together over a good book!
Other GVK Library Profiles: Appleton, Kaukauna, Menasha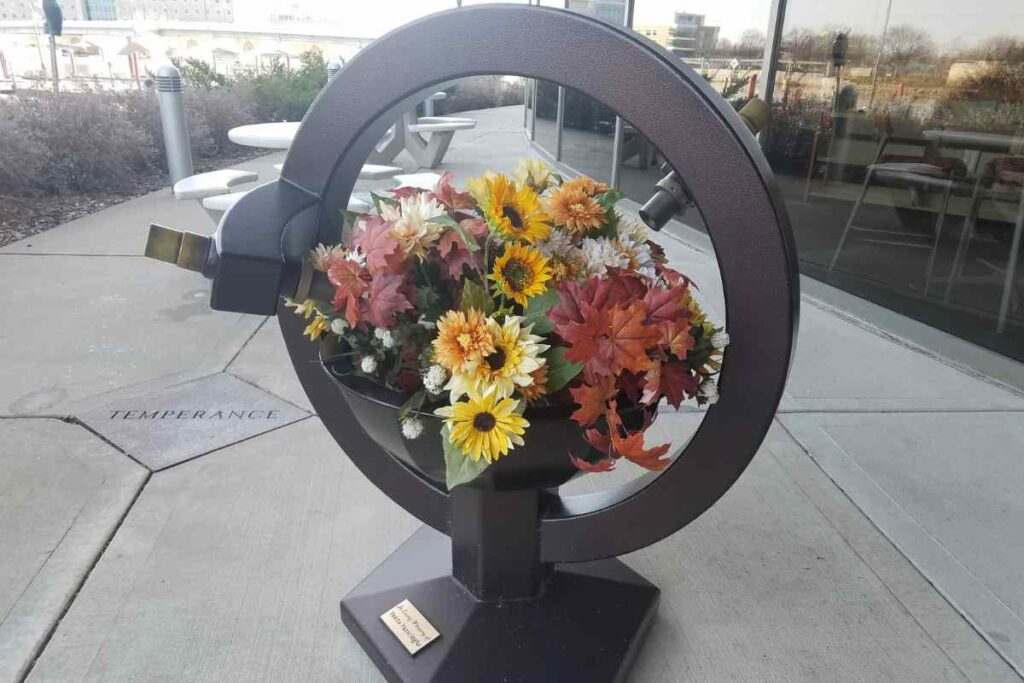 Neenah Public Library At-A-Glance
Address: 240 East Wisconsin Avenue, Neenah, Wisconsin
Phone: 920-886-6315
Hours:

Monday through Thursday 9 am – 9 pm
Friday 9 am – 6 pm
Saturday 10 am – 4 pm
Sunday 12 pm – 4 pm
Children's Section Age Focus
Birth – 8 years
Separate area for older kids, tweens, and teens adjacent to the children's area.
Features for Children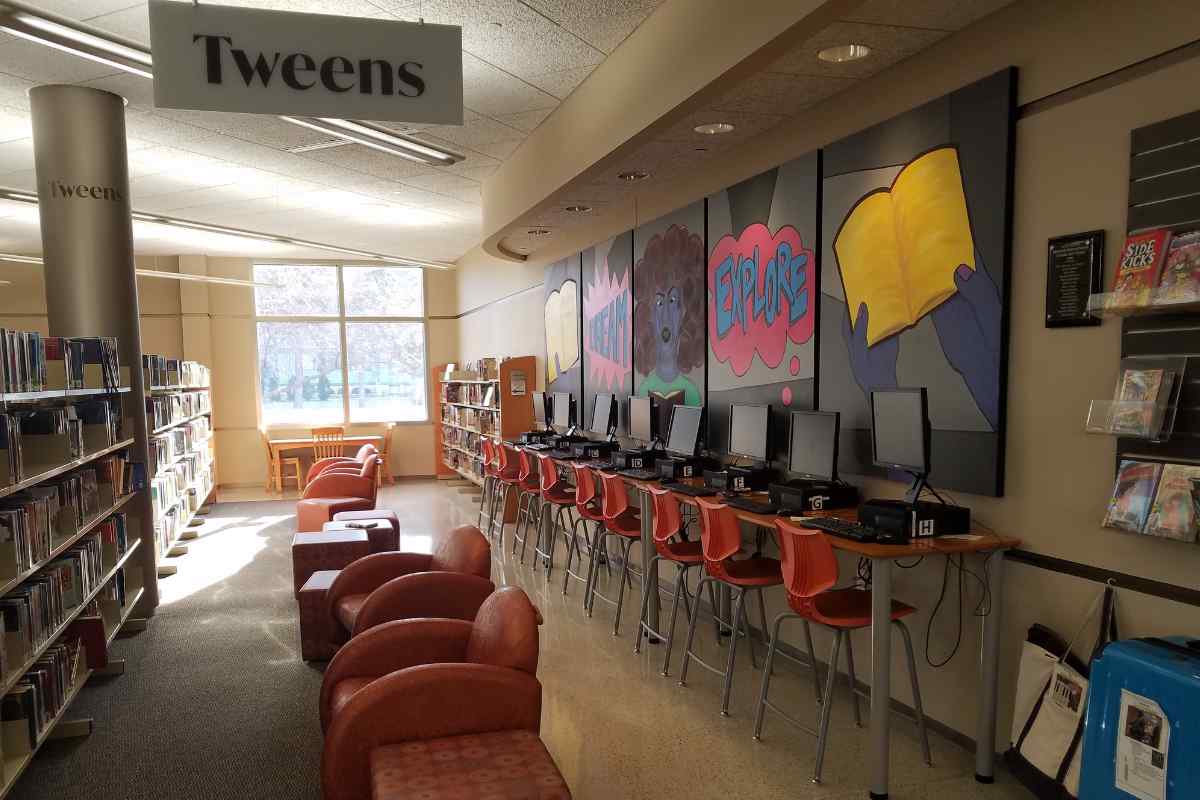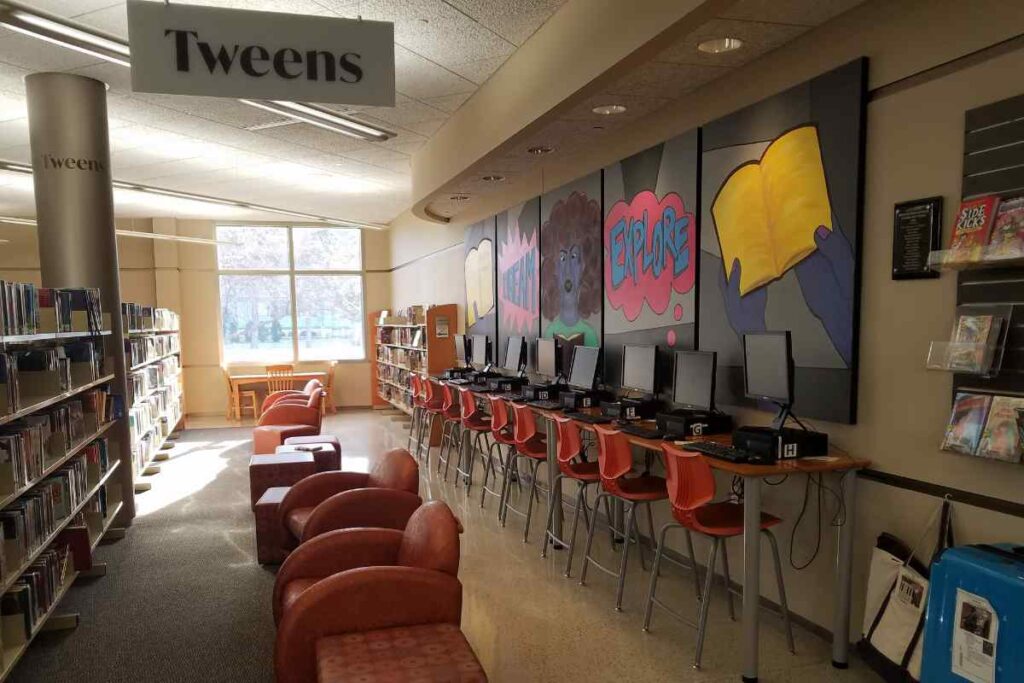 Reading nook overlooking the

water
Craft-to-go kits available for check out
Discovery-to-go kits available for check out
Play & Learn totes available for check out

Sensory bins

available for check out
Playaway packs (audio recording & books pack)
Felt board kits

Tables & comfy armchairs for grown-ups and kids to sit at

Computers
Book bundles tailored to your child's favorites!
You MUST try Fresh Pages (children 5–18 years)- a FREE, in-library monthly subscription where participants will receive a collection of 3 to 5 thematic books to return and related goodies to keep based on their answers to a questionnaire.
Story time and events: Indoor Story time is starting back up in January 2023!!
Children Autonomy Policies
Under 9 must be with a caregiver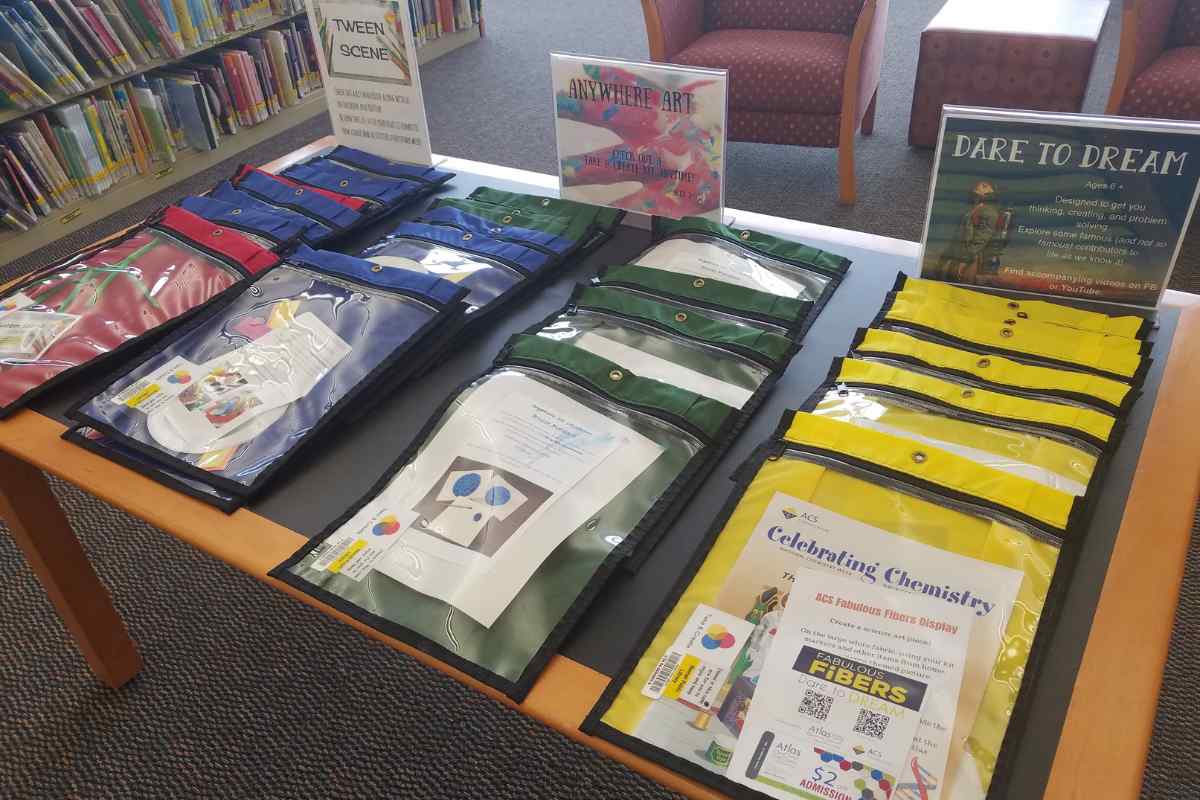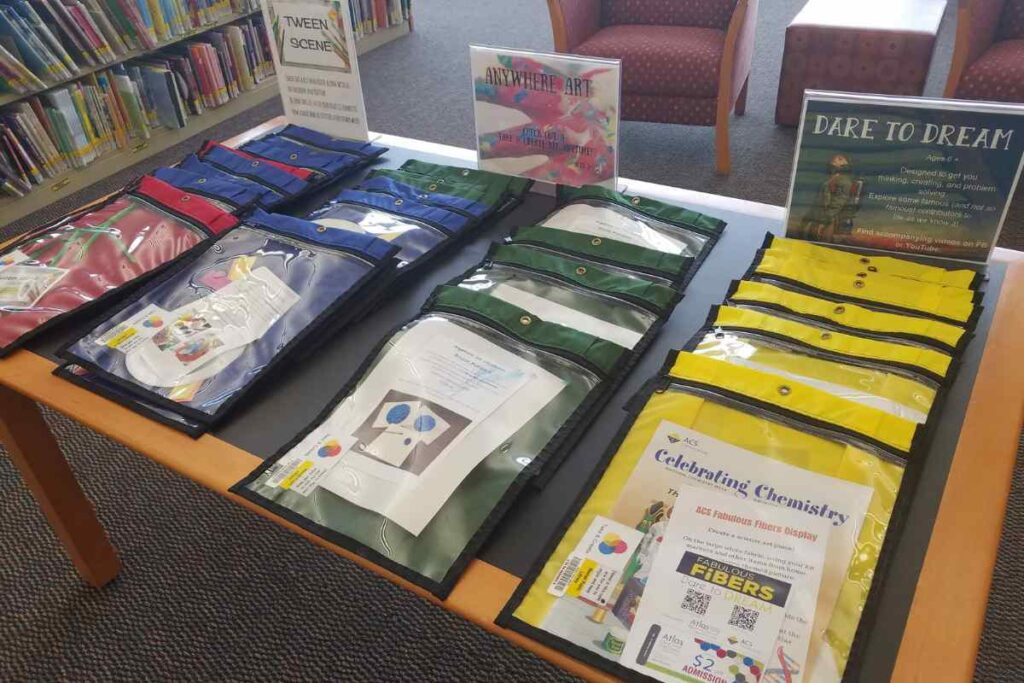 Nontraditional Items Available for Checkout
Baking & specialty cake pans
Experience Kits
Craft kits
Kindles loaded with adult titles, ya titles or children's books
Knitting needles
Drawing Projector
Hoopla
Light Therapy Box
Memory Maker Kits
Puzzles
Roku
Air quality monitor
Ukuleles
Watt meter
Wi-Fi hotspot
Holiday Gift Wrapping Cart
TIP: The adult materials are primarily located on the upper level. There is a small rack in the lobby with new books and magazines.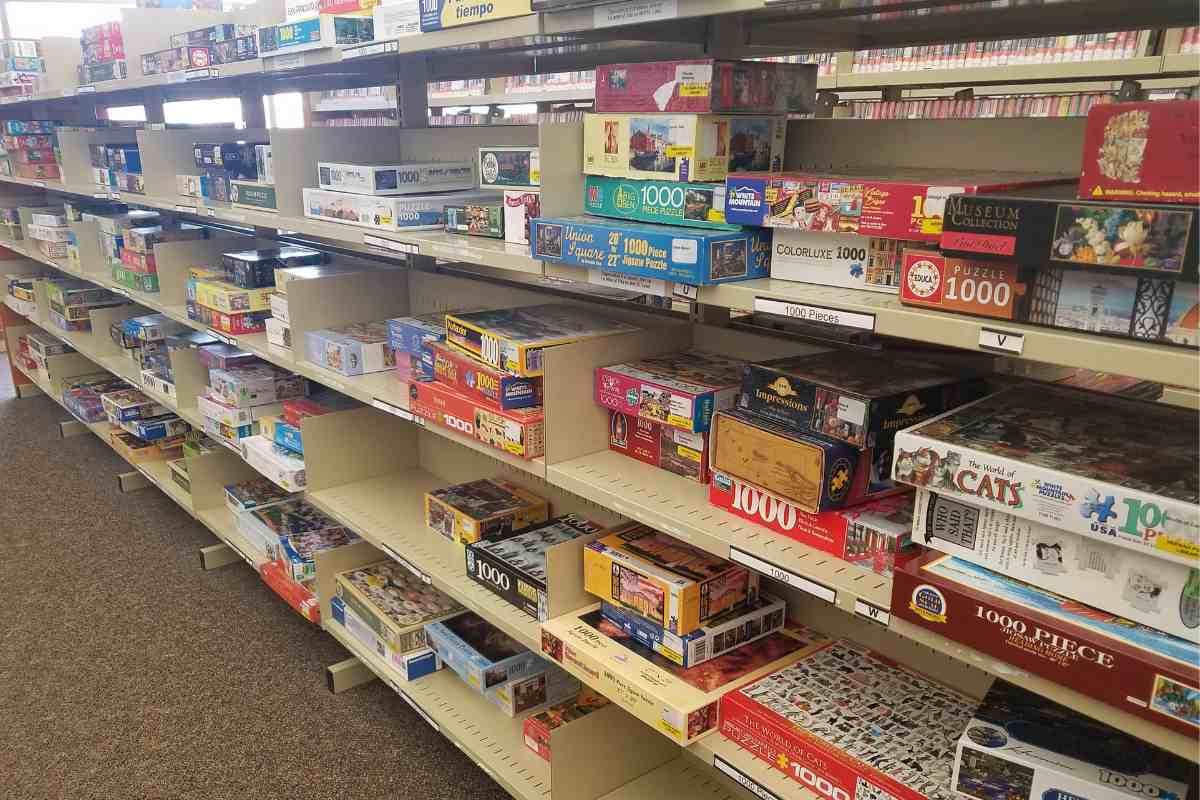 Digital Resources
Hoopla
Consumer Reports
Gale Courses
Ancestry (in-library use only)
ABC Mouse (in-library use only)
3D Printer
Wi-Fi printing
Parking
Free parking in a small lot and on the street.
Two hour limit for street parking.
A few spots in front are designated for contactless curbside pick up of items on hold.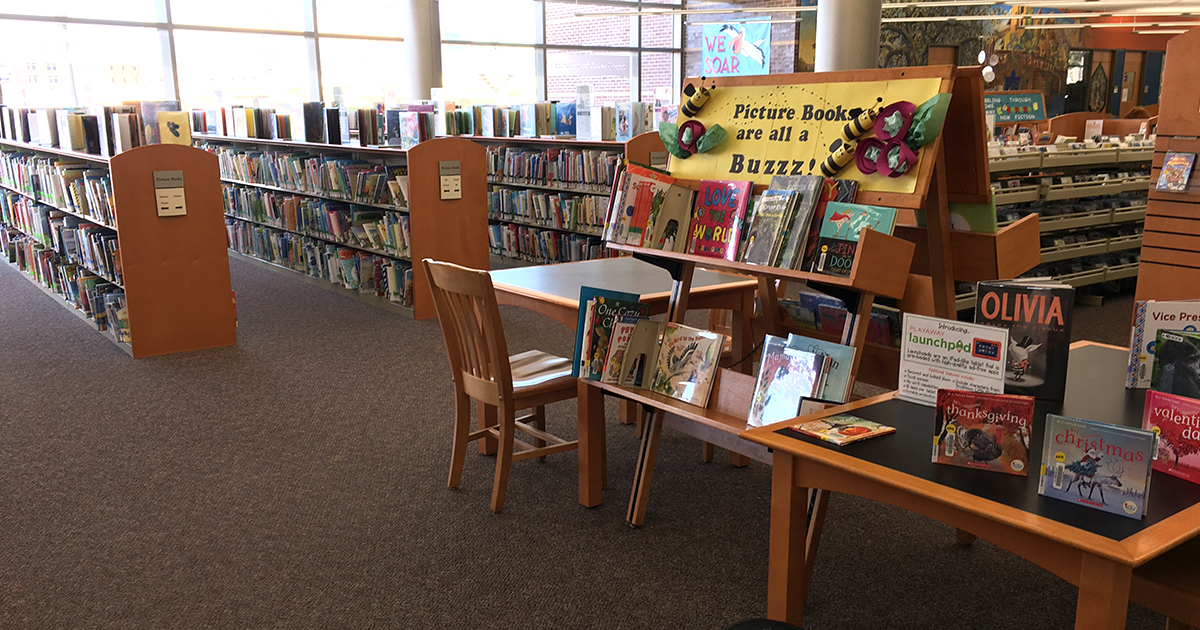 Other Nearby Fun
Riverside (Rocketship) Park, 500 East Wisconsin Avenue, Neenah, Wisconsin

Just down the road from the Neenah Library- a great surface for spring or anytime! The play structure is best suited for older children. This park surface just got a face lift in fall of 2022, too!

Bergstrom-Mahler Museum of Glass, 165 North Park Avenue, Neenah, Wisconsin

Come enjoy a FREE peek at thousands of lovely glass sculptures and other creations right across the street from Riverside Park!

The Plaza at Gateway Park, 229 West Wisconsin Avenue, Neenah, WIsconsin

Swing by for a spin on the ice rink during the winter or to roast a marshmallow at the outside fire pit! Enjoy some time together on their outdoor patio in the summer, too.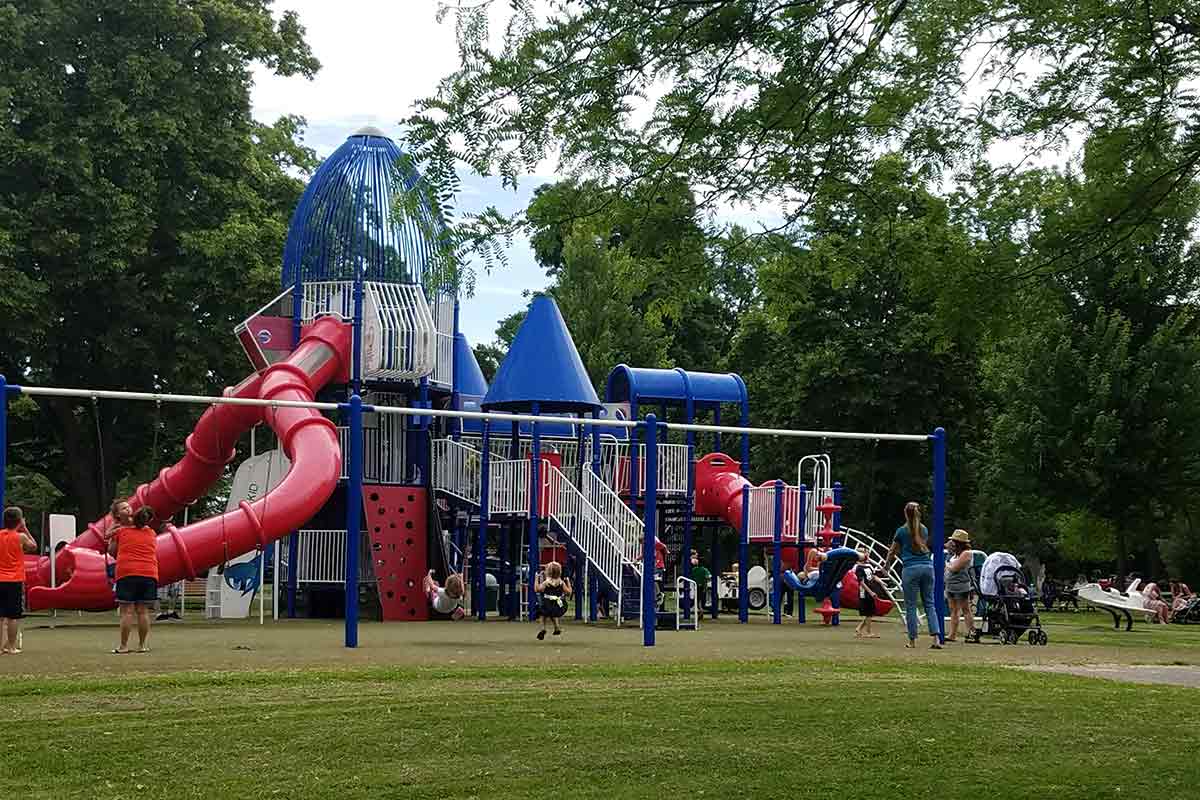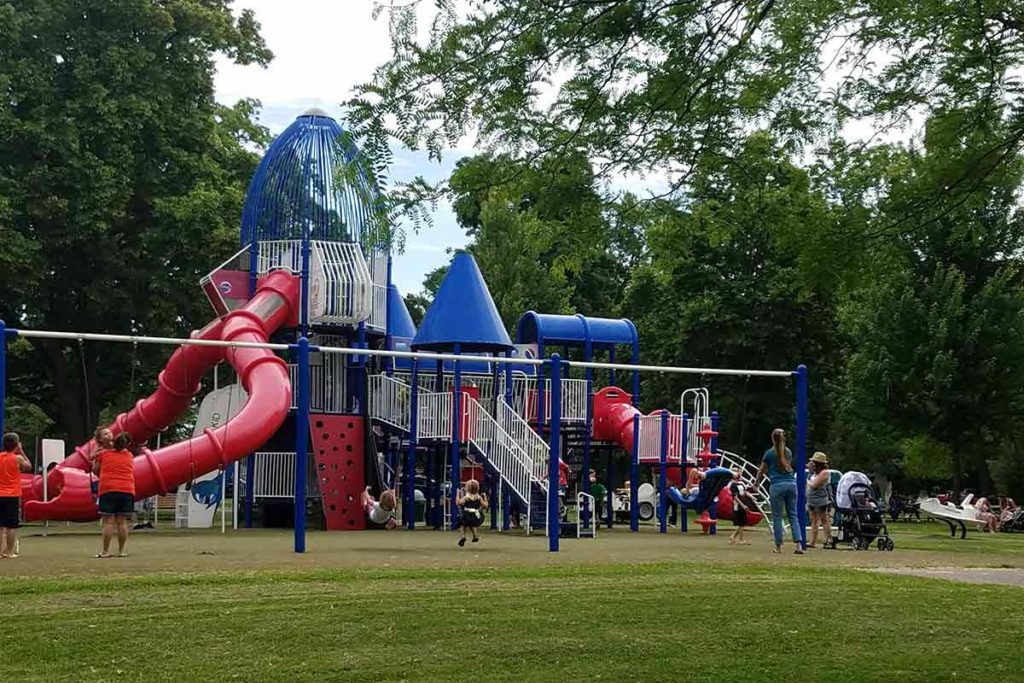 Nearby Coffee & Treats