1000 Islands Environmental Center, Kaukauna Snapshot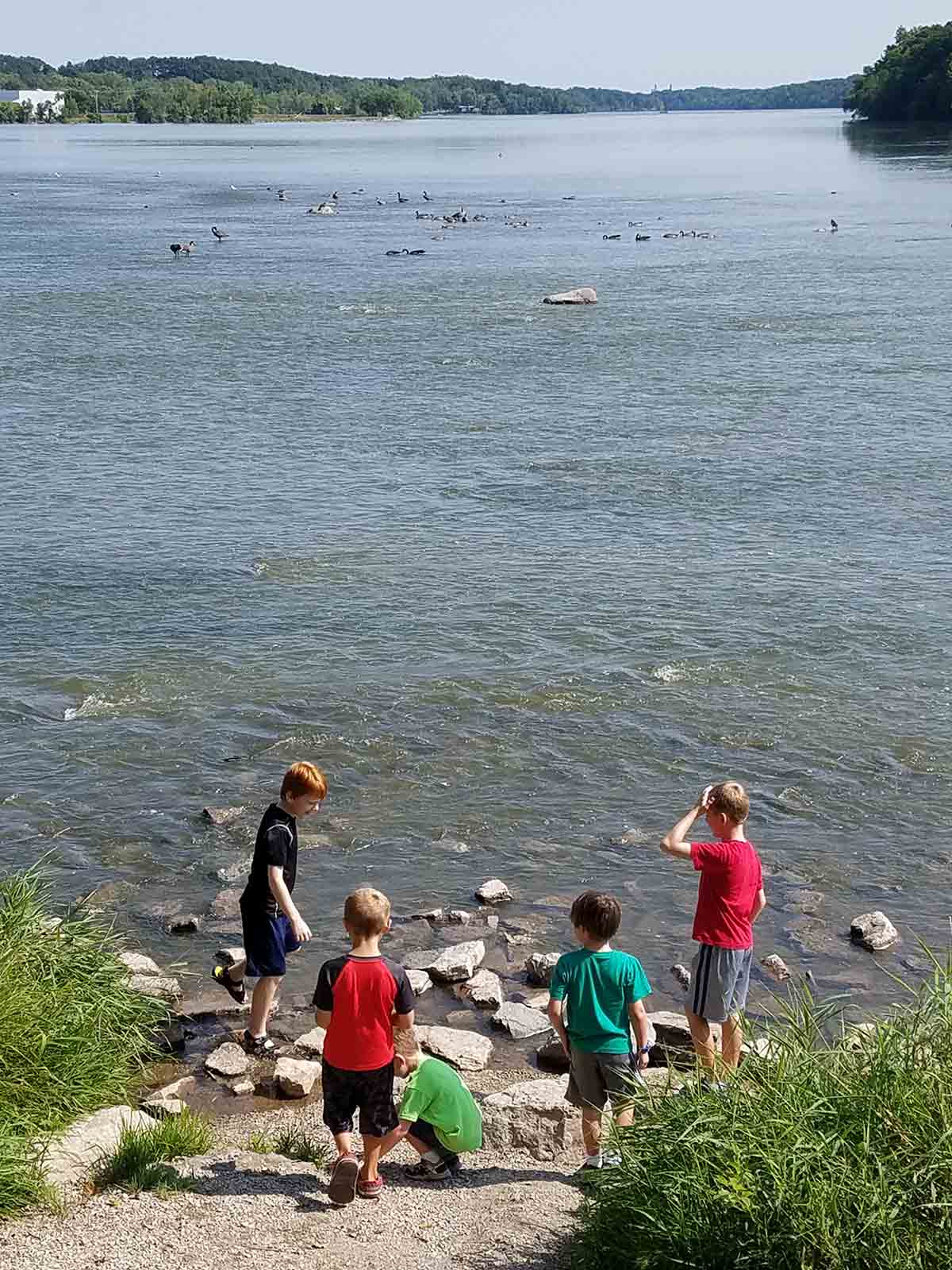 Jodi's Review
Although this isn't a playground, I thought I would include it in my Park Series reviews. My kids love going to 1000 Islands in Kaukauna. My boys are always sure to have some kind of adventure.
1000 Islands is located right beside the Fox River in Kaukauna. There are multiple trails to hike on, fishing piers, a canoe launch, and an Environmental Center full of mounted animal collections and other hands on learning opportunities. If you have a Cub Scout, this is the perfect place to get some different nature requirements crossed off.
The trails are well maintained and a great way to enjoy nature while burning off some energy! There are geese and ducks year round to watch. We have also been lucky enough to see deer and a fox once.
There are areas of the river right along the shore that are shallow. You can hunt crawfish and look for frogs!
There is a nice shaded picnic table area, clean bathrooms and drinking fountains.
Find other Tips and Where to explore Nature Centers in the Fox Valley and Northeast Wisconsin here.