If you're looking for a great place to get hands-on with our natural resources in the Fox Valley, then you must visit 1000 Islands Environmental Center! Nestled along the Fox River in Kaukauna, 1000 Islands has so much to offer from amazing hiking trails, fun and engaging Environmental Center with live animals, interactive, affordable education classes, and much more. We've got the scoop for you to plan an enjoyable day of adventure together in nature right here in the Fox Cities.
The 1000 Islands Environmental Center was first established in 1969 and has grown to 350+ acres today. The goal of the center and the Conservation Zone is to protect the natural landscape of this area, provide access to nature for the public, and teach good practices when it comes to environmental conservation. 
Admission: FREE but donations are always appreciated
Other Amenities: bathrooms, picnic shelter/area, drinking fountains
Pets: Dogs are not allowed on the trails, in the nature center, or in the picnic area. Service animals are welcome.
The Nature Center
Hours: 

Tuesday through Friday 8 am – 4 pm
Saturday 10 am – 3:30 pm
CLOSED on Mondays and major holidays
Educational Programs: 1000 Islands offers a variety of educational programs and classes for children and adults throughout the year, many of which are FREE! Be sure to register if you'd like to attend as space is sometimes limited.
Hiking & Exploring in the Conservancy Zone 
Trail Hours: sunrise – 11 pm year-round
At 1000 Islands you'll find 7 miles of trails, including a one-mile-long accessible boardwalk trail along the Fox River, are woven throughout its over 350 acres. There is also river access and a boat launch for a paddling adventure, too! Make sure to check out the map and Conservancy Zone Guidelines before you visit.
While you're here at the Conservancy Zone, your kids can enjoy some fishing or, our personal favorite, hunt for crawfish and look for frogs along the shallower waters of the Fox River! Make sure to bring water shoes, a towel, and a change of shoes/shorts for a drier ride home.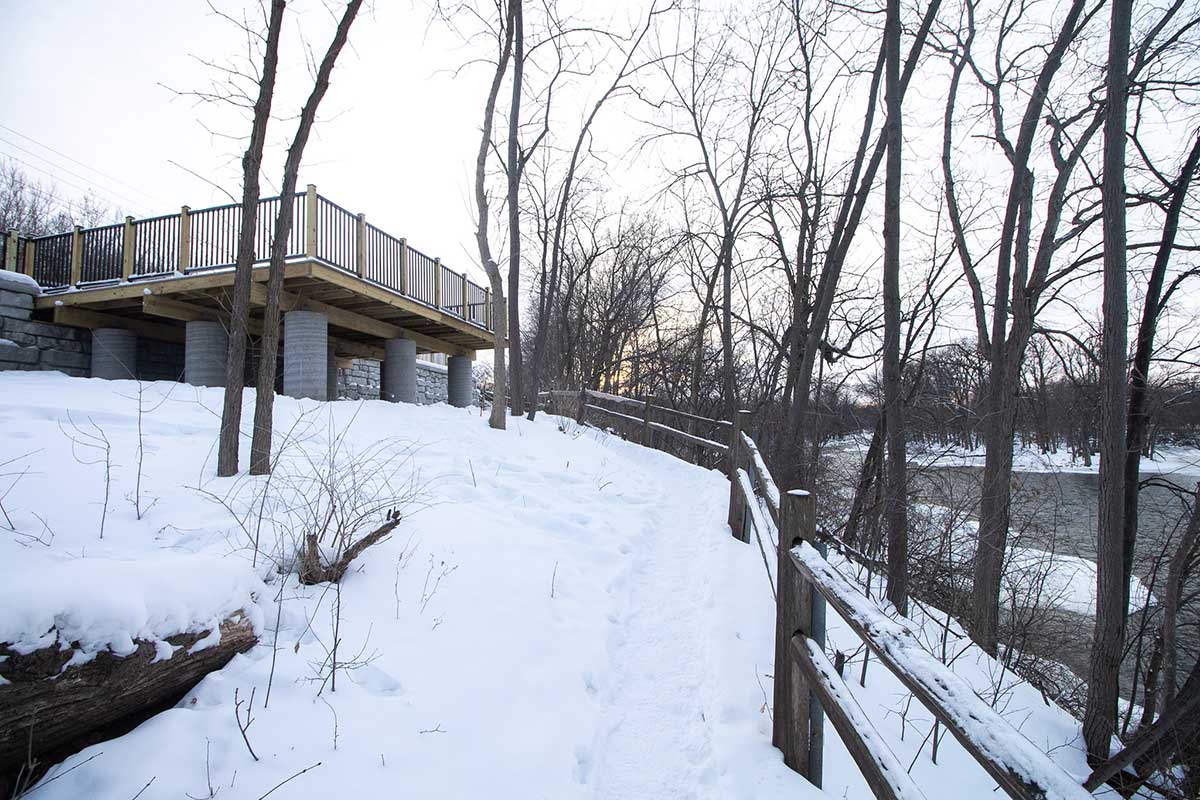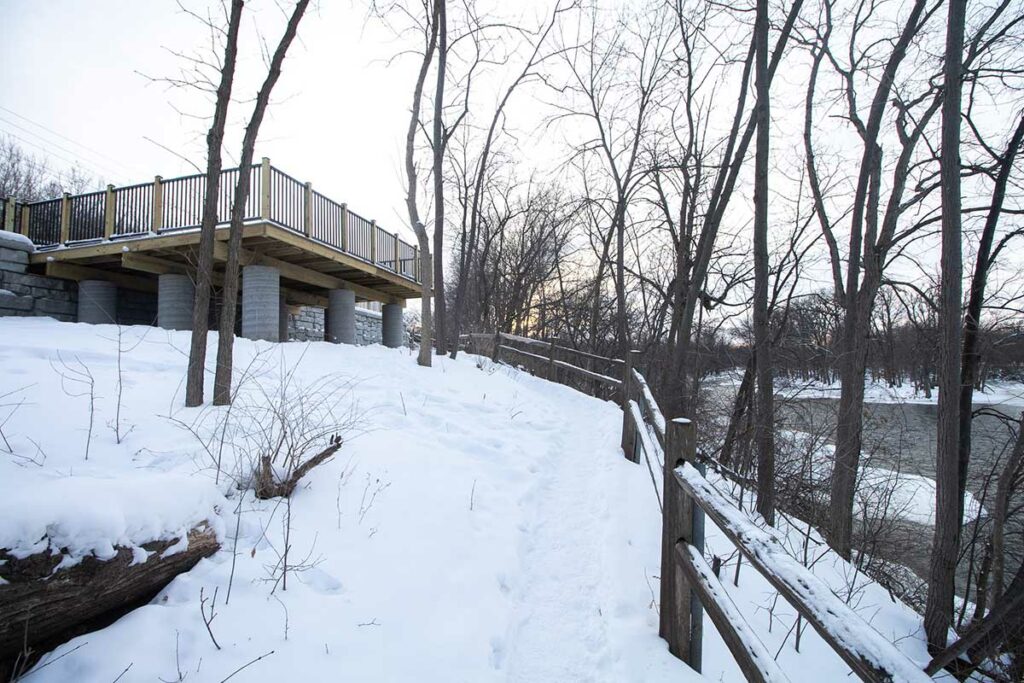 Snowshoeing in Winter
Snowshoes can be rented in the Environmental Center. You may use them on and off of the property.
Rental Fees:
Adults: $2.50 per pair
Children: $1.50 per pair
Weekend or Weekday Off-Property: $5.00 per pair
Friends of 1000 Islands Members: FREE
If you and your family are craving a bit of fresh air and to reconnect with the natural world around you, we highly recommend Heckrodt Wetland Reserve in Menasha, Mosquito Hill Nature Center in New London, or Navarino Wildlife Area & Nature Center in Shiocton. You can also try out one of our top State Park adventures!
1000 Islands Environmental Center
1000 Beaulieu Ct, Kaukauna
(920) 766-4733
Other Fun Things to Do in Kaukauna
Star Orchard, 253 County Rd CE, Kaukauna

Seasonal pick-your-own apple orchard and pumpkin patch including farm store with pre-picked apples, fresh-pressed apple cider, and delicious caramel apples!

Kaukauna Public Library, 207 Thilmany Rd #200, Kaukauna

A beautiful view and historic building. You have to try out the indoor preschool play area!
Nearby Coffee & Bakery