Have you ever been to Heckrodt Wetland Reserve? It is home to one of our favorite Fox Valley walking trails, a fun nature center, and an amazing outdoor play area for all-weather exploration. This gem is right in the city of Menasha and it's FREE (but strongly consider a donation if you are able)! Open year-round, this 76-acre urban nature reserve includes forested wetland, cattail marsh, open water, created prairie, open field, and upland forest habitats. It is also the home to many bugs for your little bug lovers. This Fox Valley destination is perfect to engage the entire family with nature. 
On some visits, we like to print a learning activity to keep kids and conversations going on our walks. Pack a little backpack with a water bottle, magnifying glass, binoculars, clipboard, and a pencil. Heckrodt has a lot of great Scavenger Hunt printables. We also like this FREE Nature Journal Printable, it includes drawing and writing prompts, poems, activities, and an ABC scavenger hunt.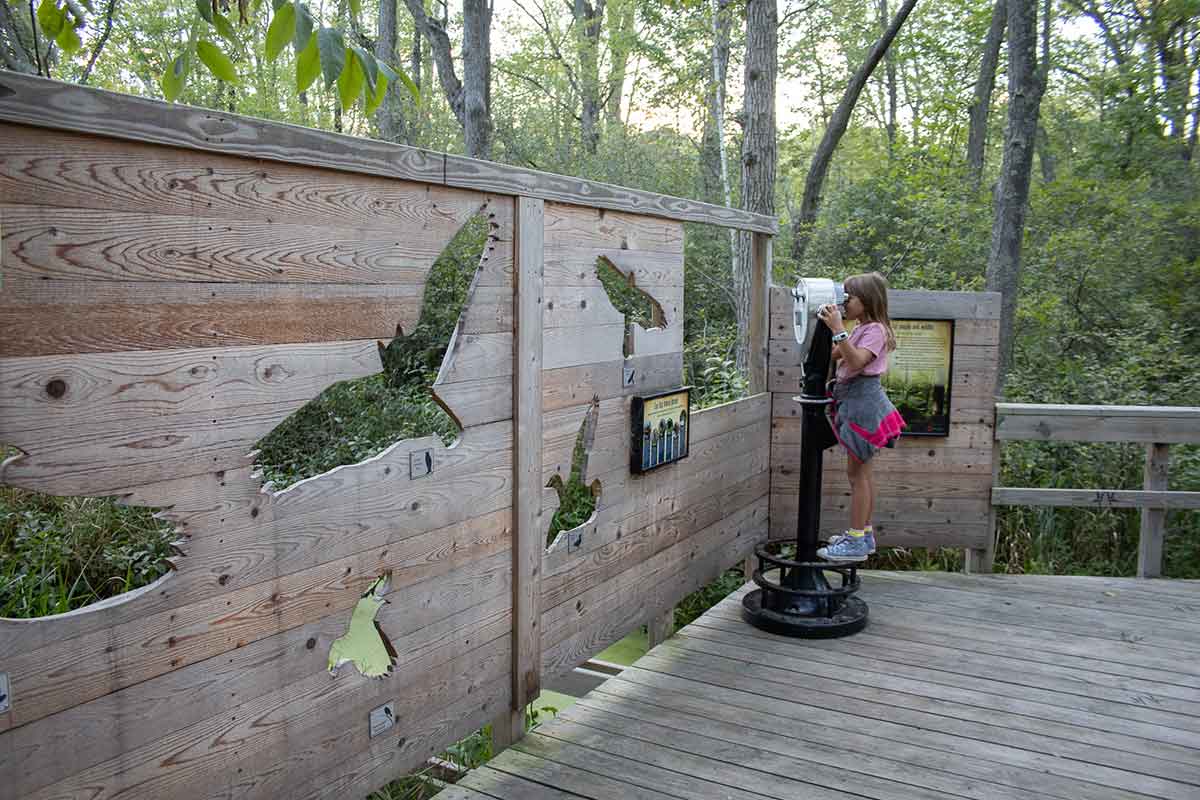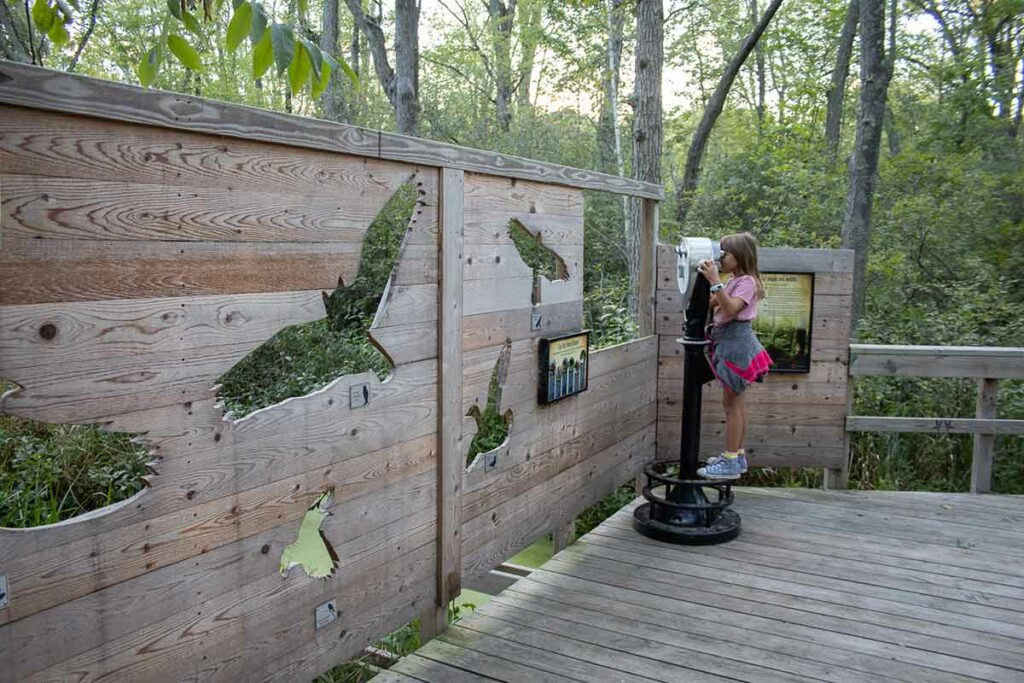 Things to Keep in Mind
Stay on the marked trails. At times it may be tempting to get a better picture of the deer, but please stay on the trails.
Leave no trace. It's always a good practice to leave nature better than it was when you visited.
No dogs or other pets are allowed.
No bicycles or skateboards.
No collecting of plants or animals.
READ MORE: 12 Nature Centers to Visit With Your Family About 1 Hour From Appleton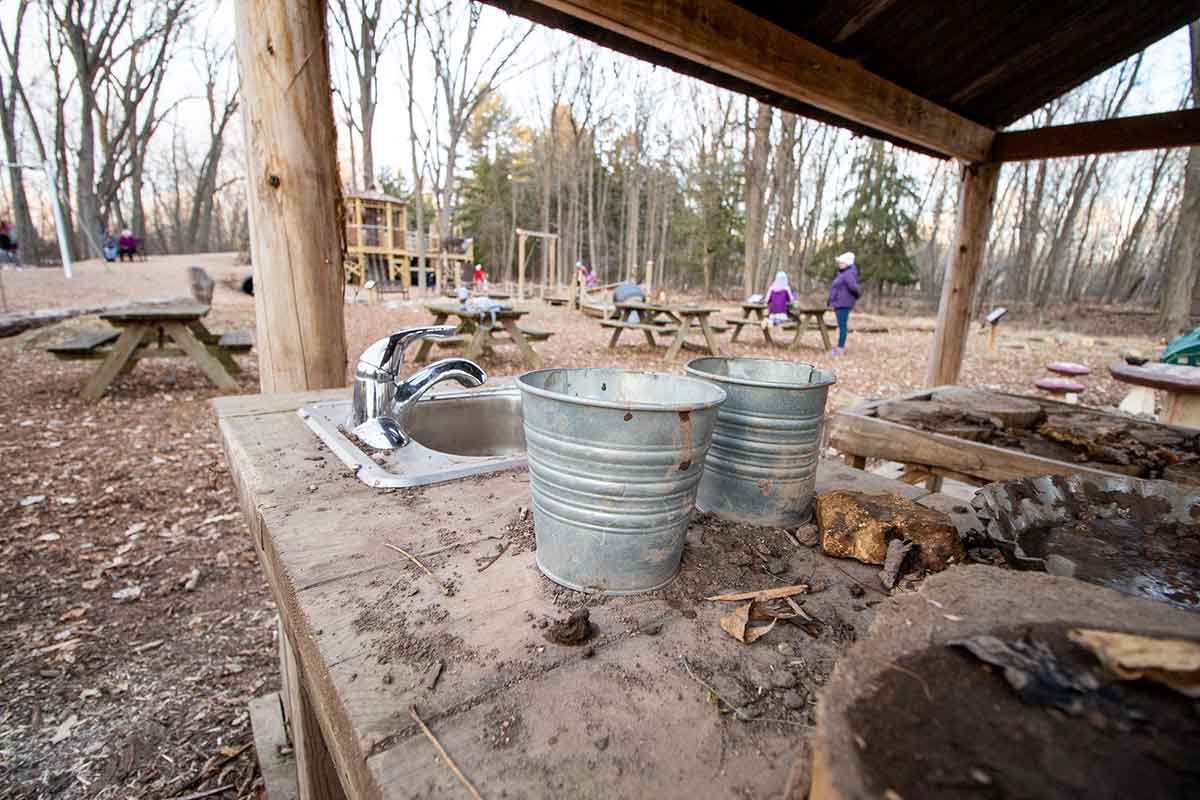 The World Beneath your Feet Children's Canopy Walk & Play Area
Completed in the Fall of 2020 this is a beautiful addition to Heckrodt and includes a treehouse, bridge, climbing structure, and slide. Make sure to find the beautiful hand-carved animals inside. What we love most about this whole area is that it is parent and caregiver-friendly. Grownups can play right alongside children in this entire area. The World Beneath your Feet features obstacles like a balancing challenge, ropes, and a zipline. There are also sensory activities including a very cool mud kitchen.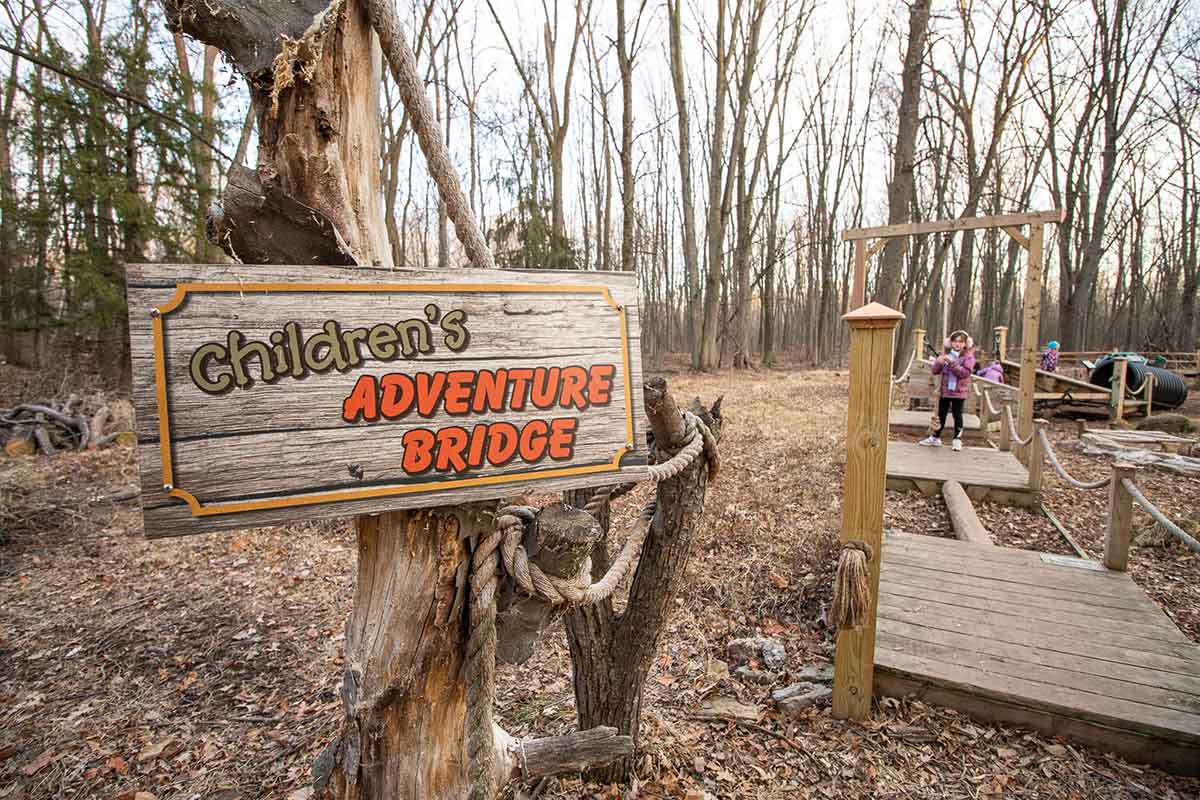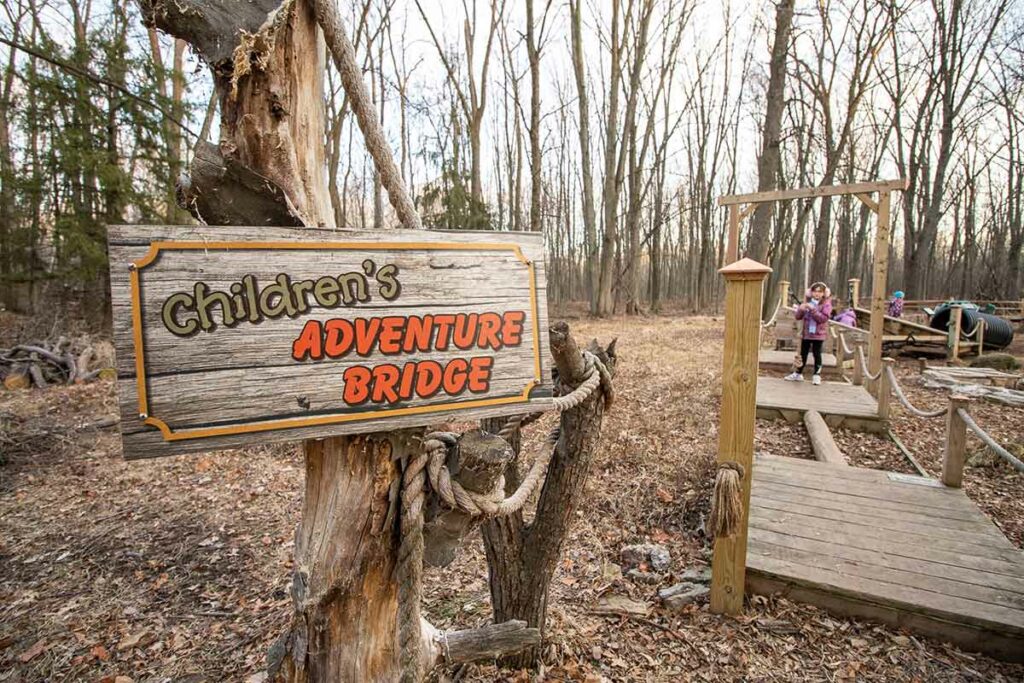 Walking & Hiking Trails
Heckrodt includes 3 miles of looping trails to access the wetland. Nearly two miles of the hiking trails are elevated boardwalk. The trail is both stroller and kid-friendly. The habitat is home to many animals but the easiest to spot are deer, chipmunks, squirrels, ducks, birds, and owls!
Visitors can explore the wetland habitat and enjoy bird watching, walking, photography, and snowshoeing in winter.
Trail Hours: 6 am to 9 pm every day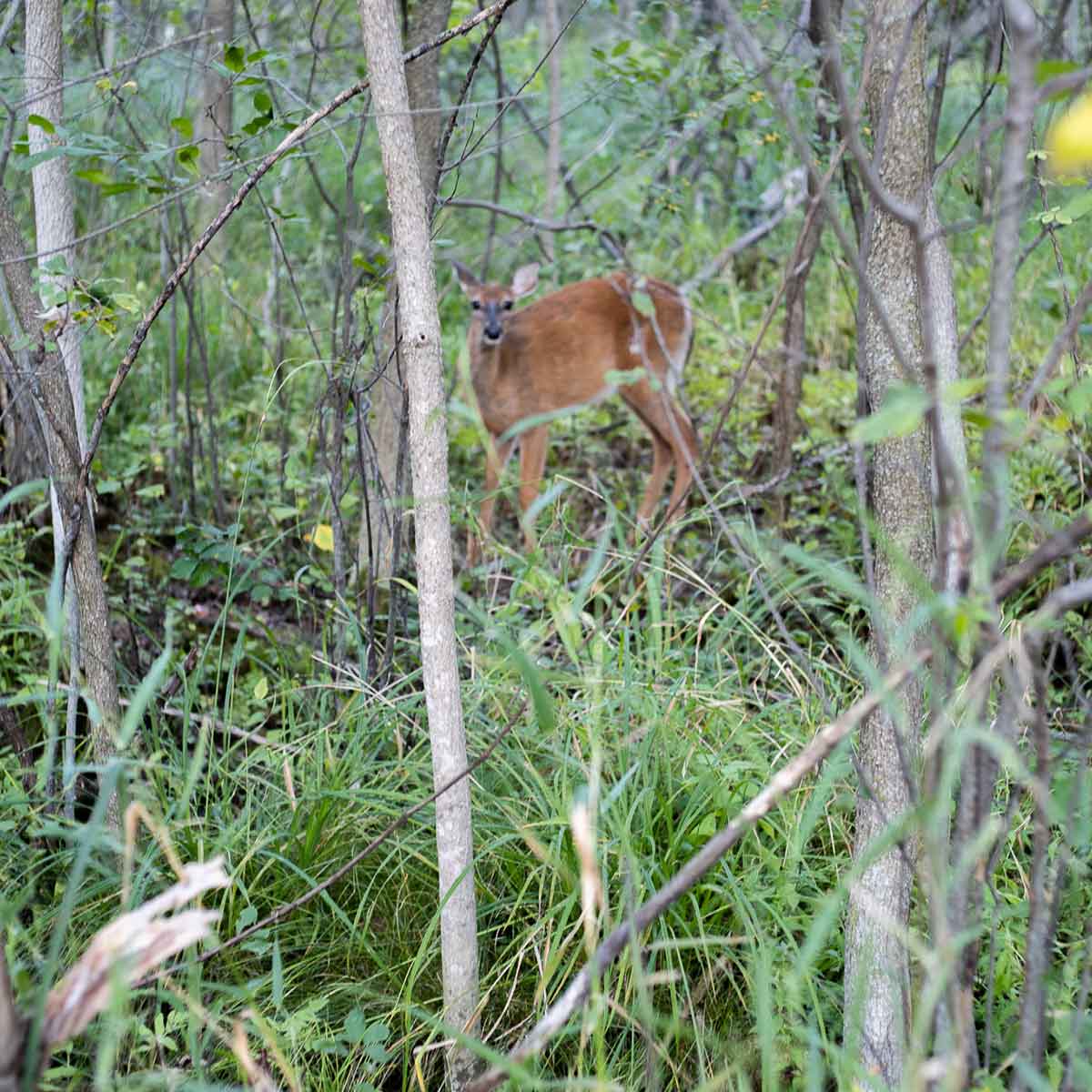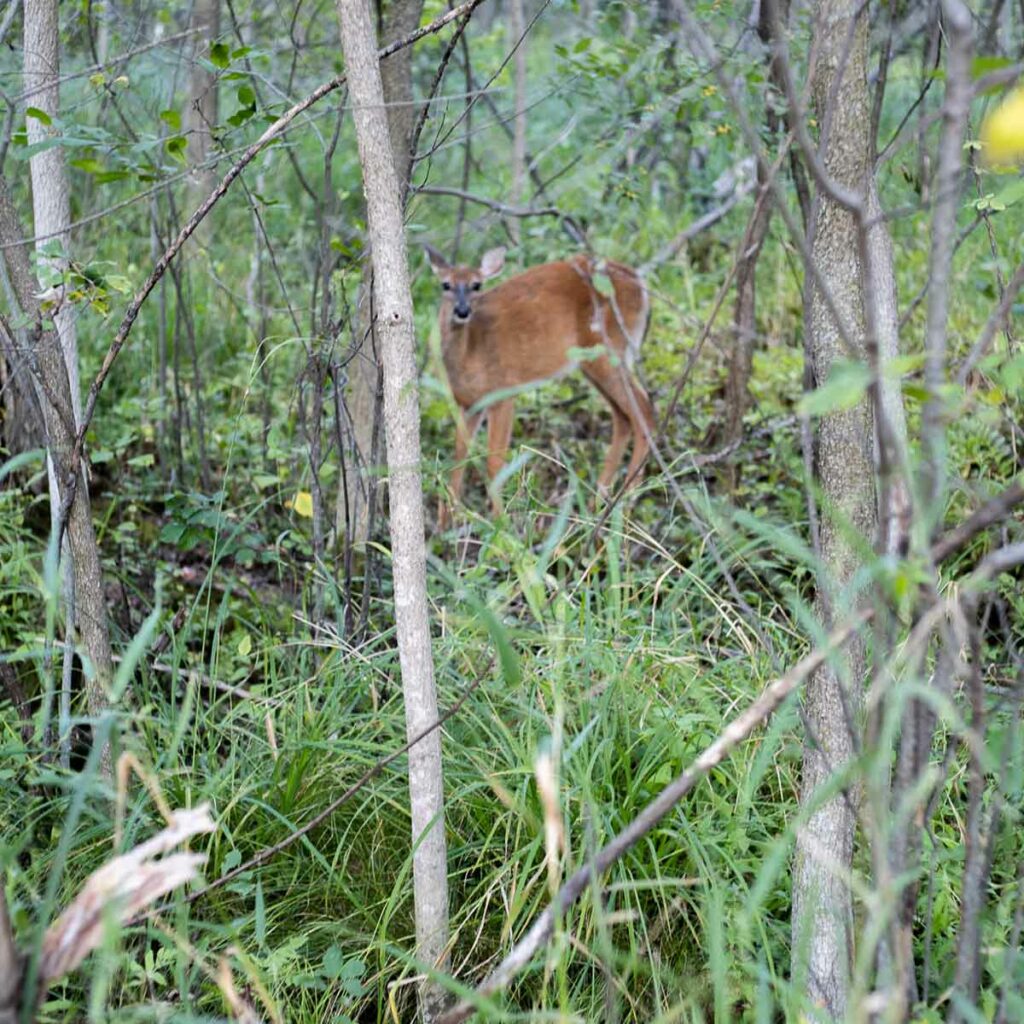 Indoor Nature Center
The 4,000 square foot Nature Center features a "Living Waters" exhibit with an indoor live wetland and aquariums that are home to local fish, crayfish, turtles, and snakes. The nature center also has displays of mounted Wisconsin mammals and birds.
Kids can enjoy activities, crafts, and touch-and-feel displays. The classroom amphitheater, "The Discovery Den" has been newly updated and is a perfect place for little ones! There is a tree fort, animal puppets, nature puzzles, books, and even little logs & nature objects that can be used little toy blocks for building nature creations.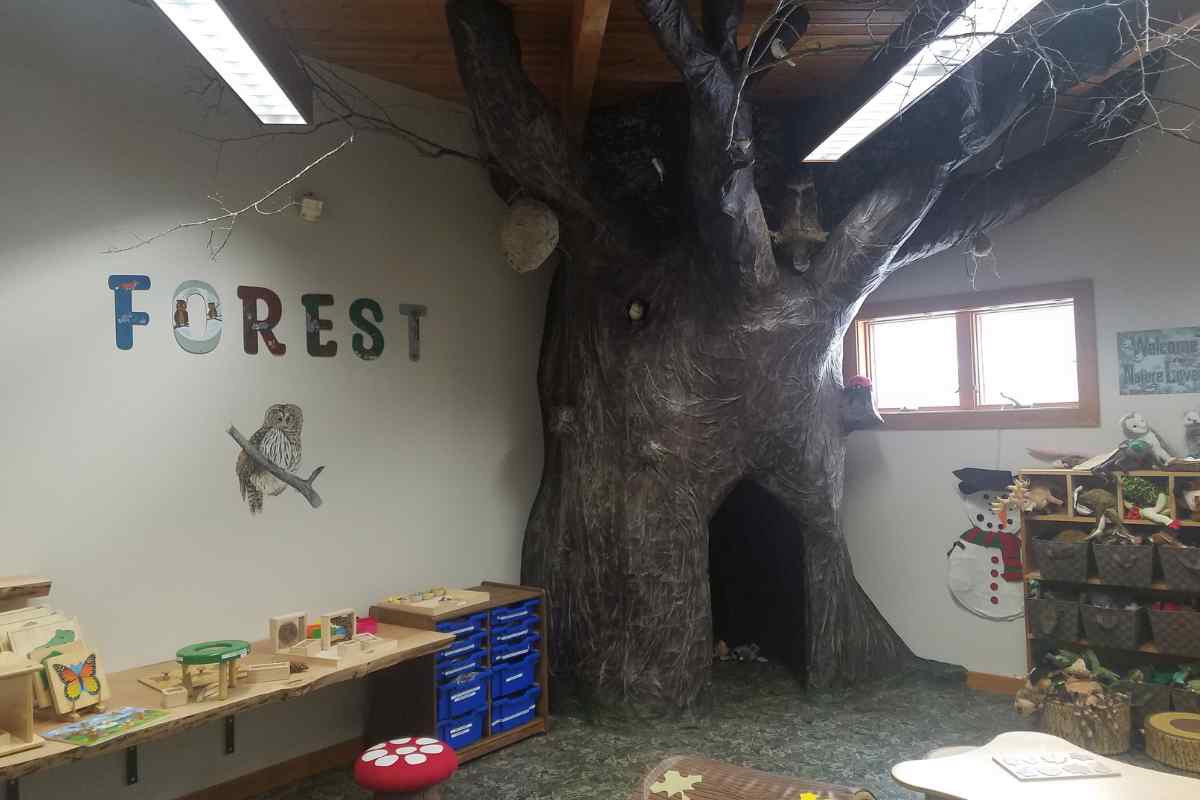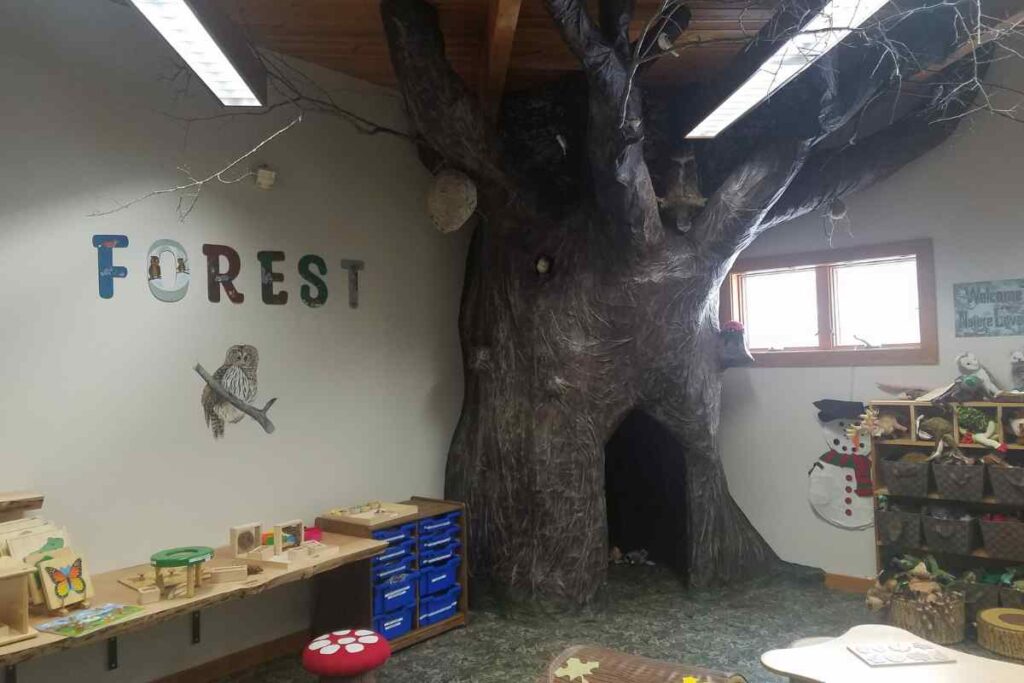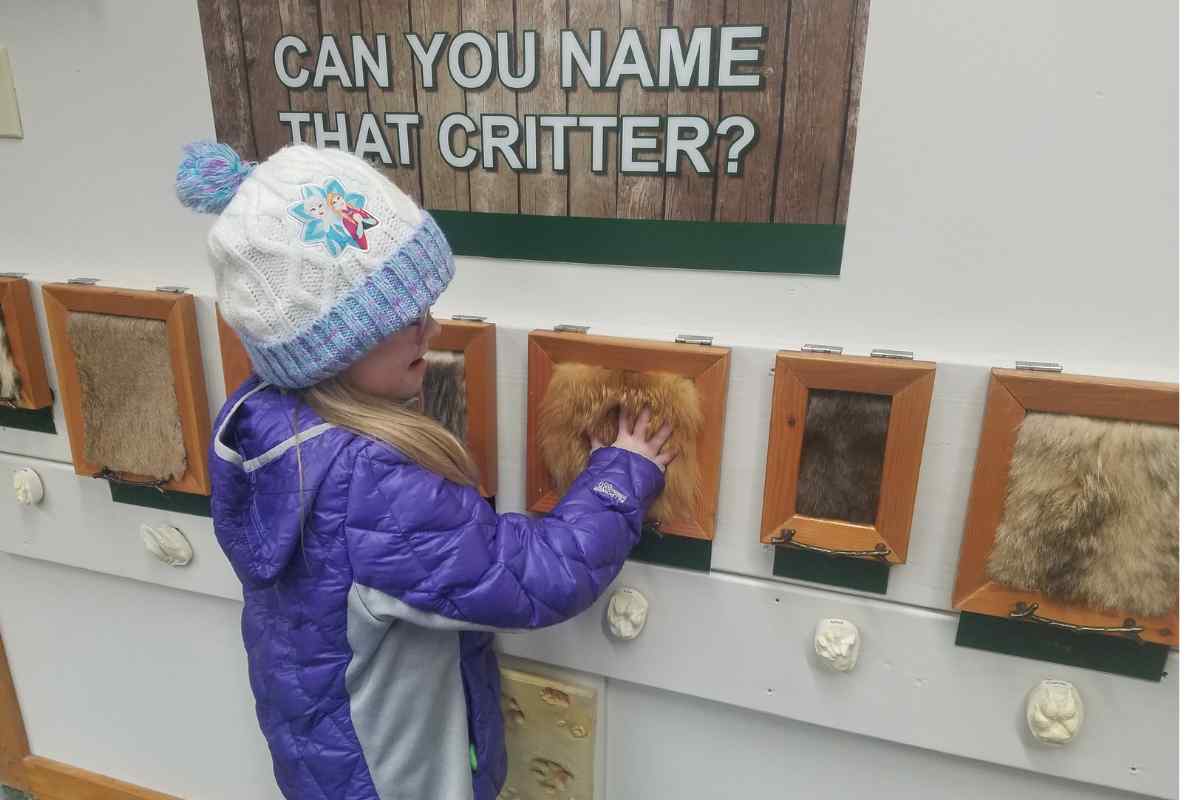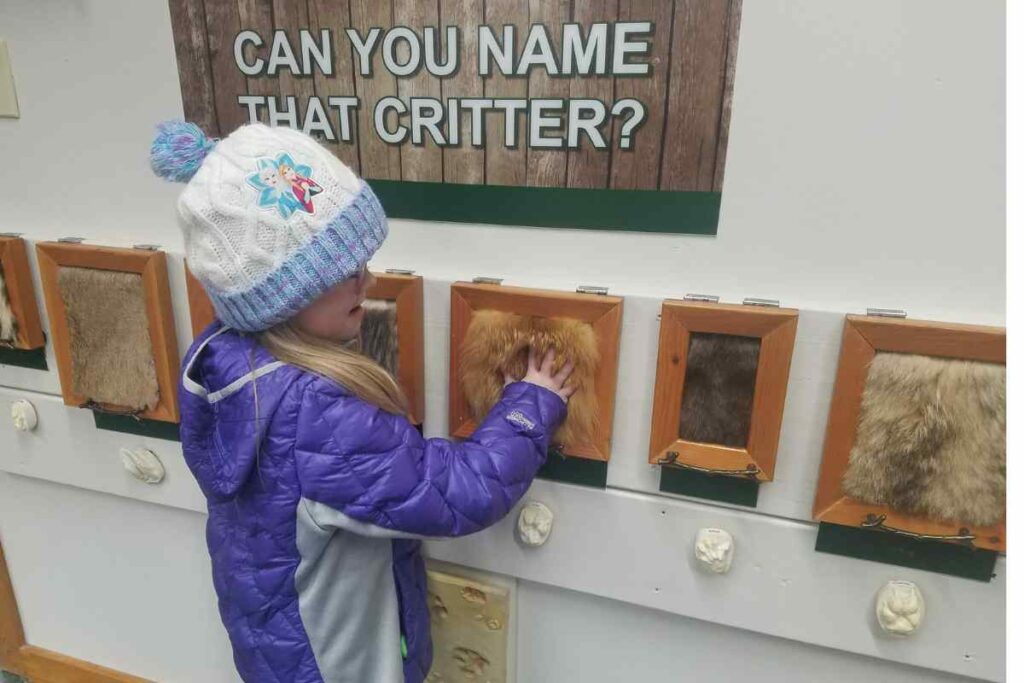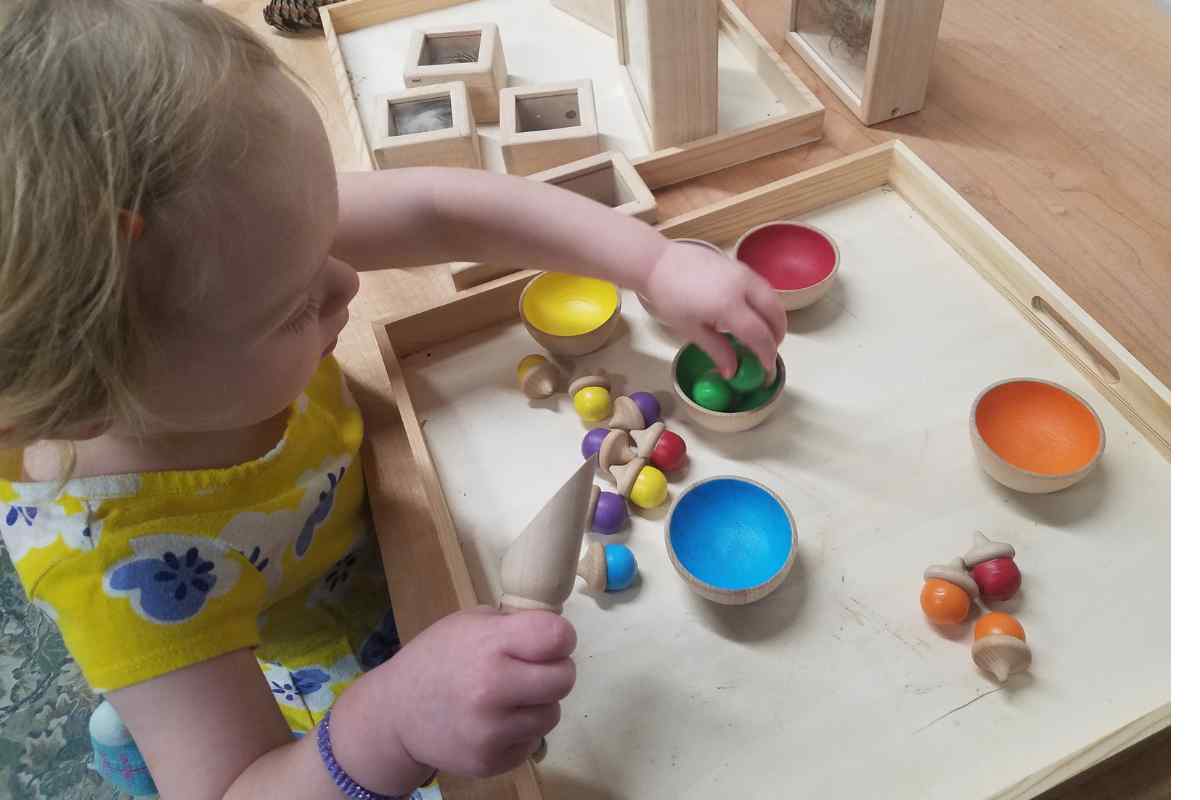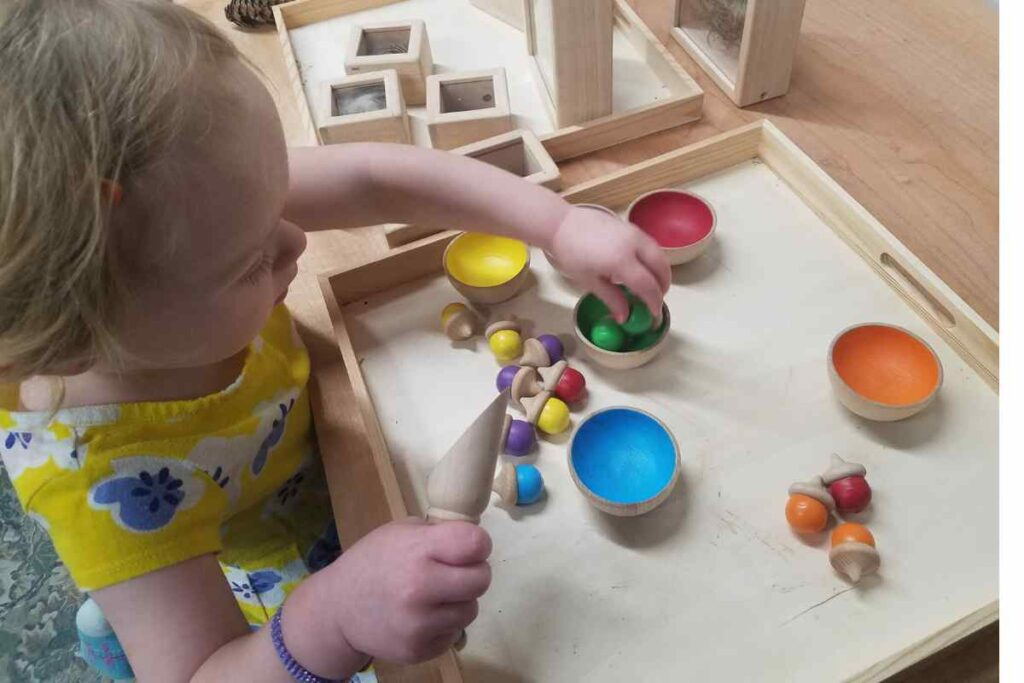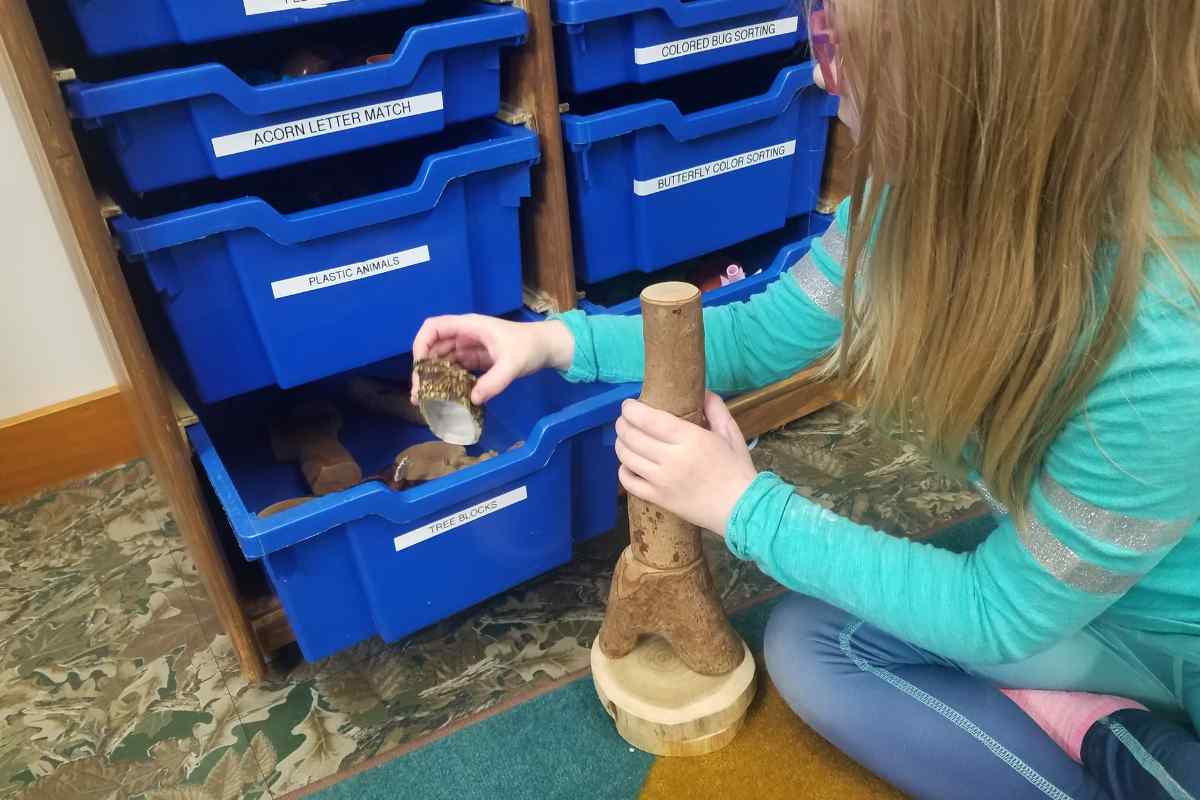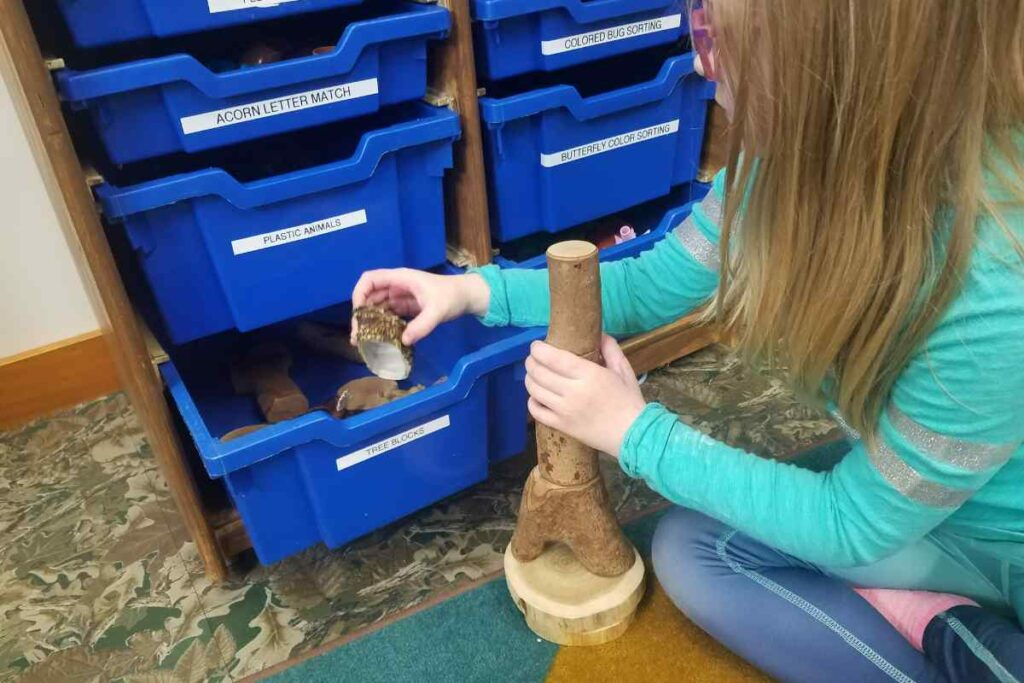 During open nature center hours, wagons and strollers are available to check out. You can also check out backpacks equipped with exploration materials for the season. Snowshoe rentals are available in winter for a small fee.
Bird lovers, make sure to check out the bird feeding area adjacent to the building.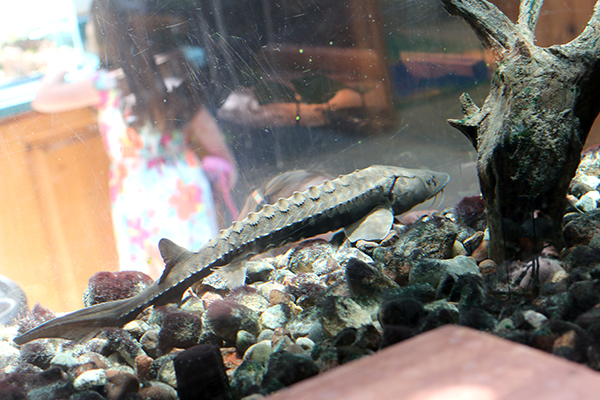 Nature Center Hours
Tuesday – Friday: 8 am – 4:30 pm
Saturday: 11 am – 4 pm
Closed: Sunday and Monday
Programs
Turtle Tots Preschool Adventure
Summer Camps
Scout Programs
Field Trips
Annual Events & Fundraisers
FREE Community Fishing Day
Heckrodt Prairie Hootenanny
Creepy Crawlies Halloween Event and Fundraiser
Heckrodt Wetland Preserve & Nature Center, 1305 Plank Road, Menasha, Wisconsin
(920) 720-9349