Discovery World in Milwaukee is a fun day trip destination for families in Northeast Wisconsin with older kids. The museum has interesting and interactive exhibits that engaged our kids from age 5 and older for long periods of time. In fact, our kids were so engaged in the exhibits in the aquarium on our first visit that we didn't have time to explore the larger half of the museum at all on our first trip!
Discovery World is also located within walking distance of The Milwaukee Art Museum and The Betty Brinn Children's Museum in Downtown Milwaukee on the shores of Lake Michigan. Find other Milwaukee tips!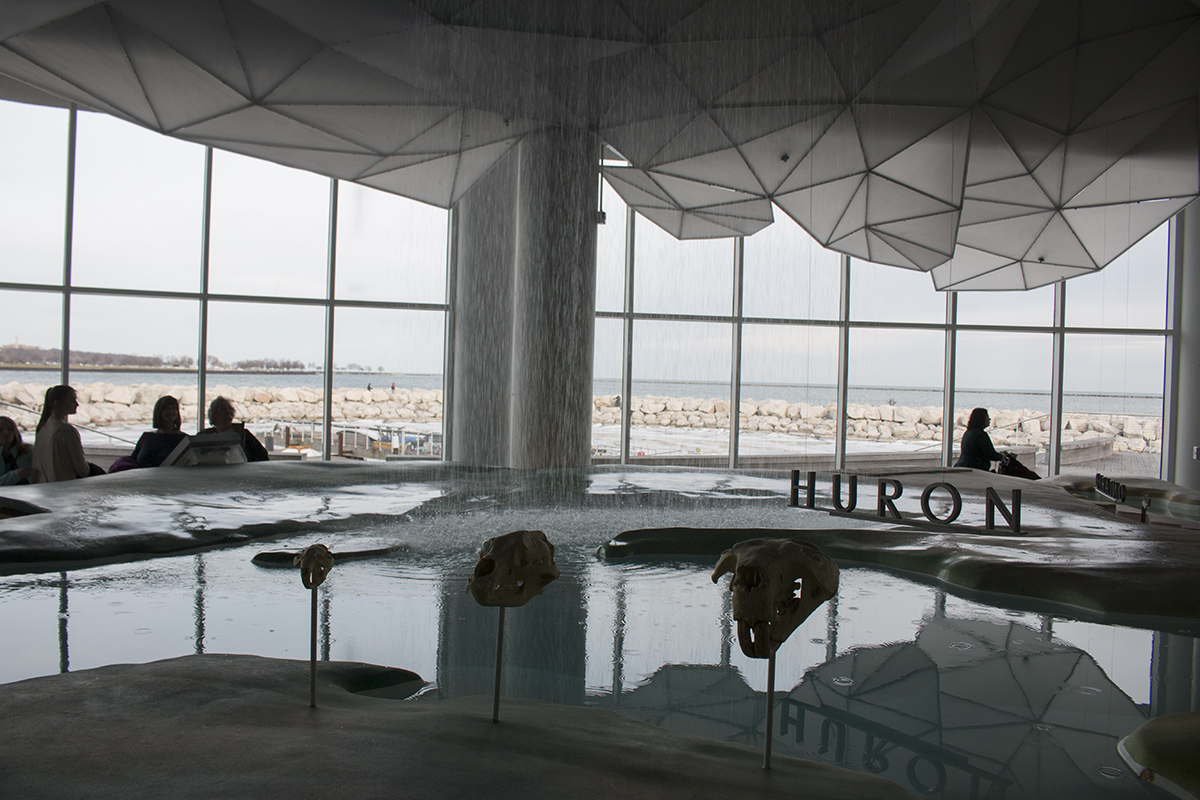 Some of our Favorite Spaces
Aquatarium – Aquariums feature plant and aquatic life from the Great Lakes, the Atlantic Ocean, and the Caribbean Sea. The first floor has an amazing exhibit of the Great Lakes. It darkens and storms periodically with rain, thunder, and lightning effects. This was another area of great interest. The lower level of the Aquatarium has large aquarium tanks and cool interactive labs in little submarine feeling domes. The highlight of this area for our kids were the touch tanks! They were able to pet stingrays, horseshoe crabs, and sturgeon. We spent a lot of time in this area and the museum attendants at the touch tanks were really informative and fun.
Enjoy animal encounter demos (no extra cost for admission)

Tuesdays at 11: Caribbean Tank Feeding
Wednesdays at 10 am: Lake Michigan Tank Divers & Sturgeon Feeding
Thursdays at 10 am: Touch Tank Feeding
Fridays at 2 pm: Python Interaction

Virtual Explorer – a Virtual Reality (VR) exhibit for ages 6 and up
Physics & You – Hands-on building of rockets, sail air cars, circuits and more to learn the fundamentals of physics
Milwaukee Muscle – Explore interactive stations exploring motors, gears and engines
The Challenge  – The Challenge is a replica of a Great Lakes Schooner that sailed 1852-1889. This area would be a little trickier to navigate with a stroller as there is an actual large ship.
The Kohl's Design It! Lab – Create projects to take home. Projects can take between 5 – 45 minutes. Plan extra time during busy times, there may be a waiting list.
Automation Everywhere – Explore robotics
Simple Machine Shipyard – Interactive simple machines that are entertaining to try out for every member of the family.
The City of Freshwater and Liquid House – This cool exhibit about water supplies for cities has some tighter spaces and may be difficult with strollers.
TIP: The third floor of the Aquatarium has no exhibits but has a great view of the surrounding area and lake! There aren't a lot of people up there and it was a great spot to catch a few minutes of a quiet break. In warmer weather, there are outdoor viewing balconies that can be used also.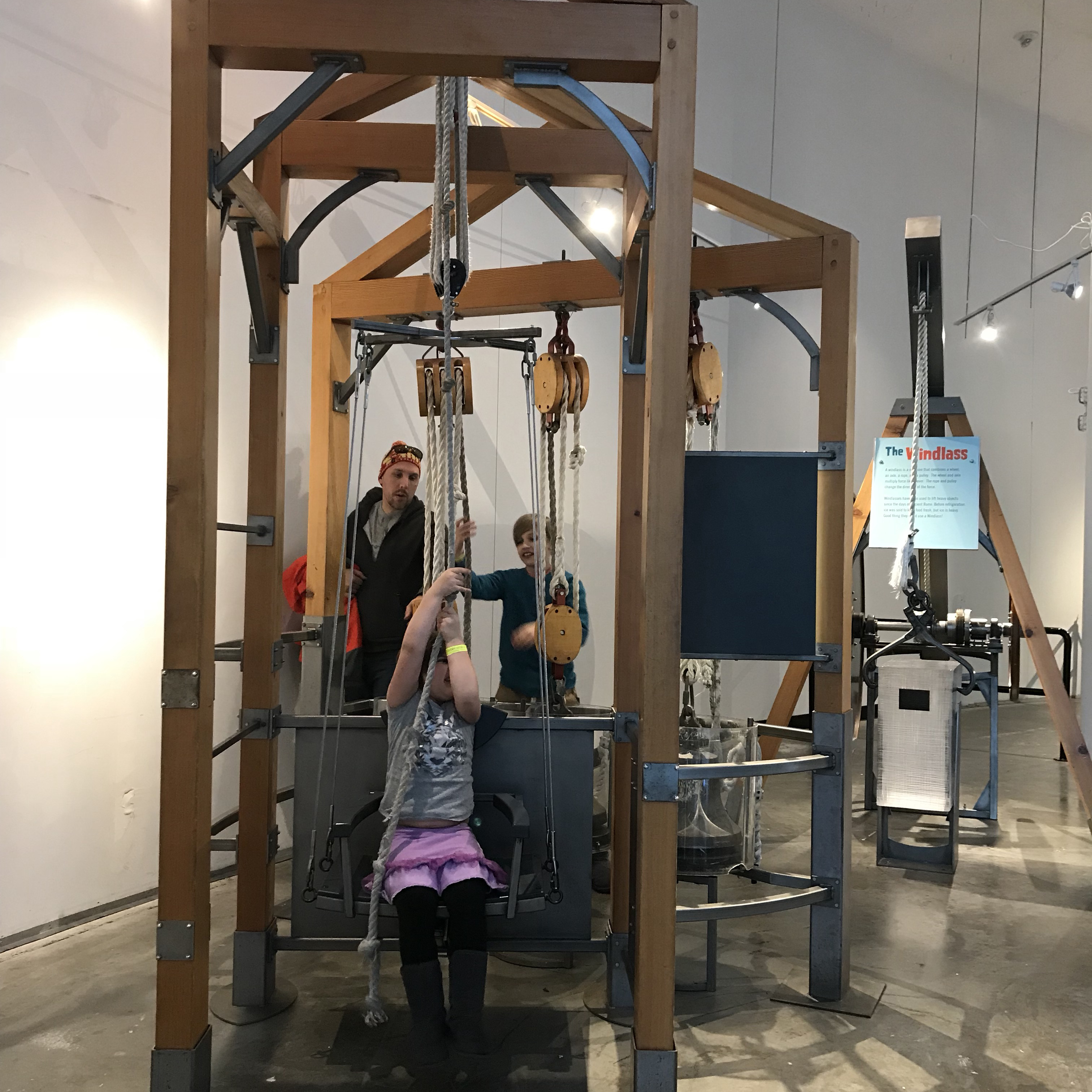 Where do we put our stuff?
There are lockers near the elevator in the parking garage available for stashing belongings.
Can we bring in strollers?
There are elevators for using a stroller, but there are several areas where a stroller could be tricky for navigating exhibits. A compact stroller would probably be best if needed. Strollers are also available on a first-come, first-serve basis for $3. You'll need a driver's license for checkout.
Parking
Make sure to budget money for parking. Discovery World has an underground, heated parking lot that holds about 200 vehicles and has an elevator that opens up right inside of the museum. Make sure you keep your ticket in a safe place and bring it in with you because you pay on your way out at an automated kiosk just across from the elevator (if you lose it the lost ticket fee is $25!).
Parking Rates
Special events may have different rates but will be posted.
Members: $8
1 – 2 hours: $10
2 – 3 hours: $12
3 – 6 hours: $14
6+ hours: $20
TIP: There are also other parking ramp options nearby or metered street parking if you are lucky enough to find them. Metered parking is FREE on Sundays. More parking information.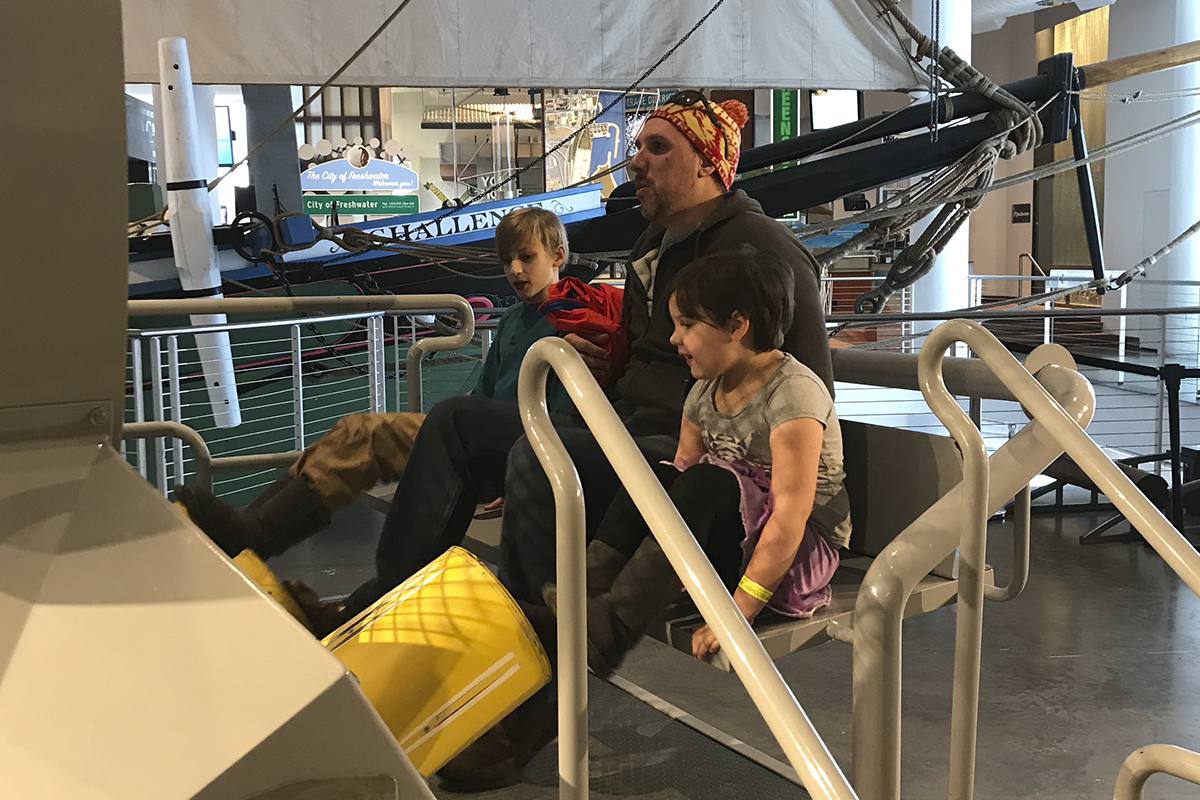 Museum Hours
Wednesday – Sunday: 9 am – 4 pm (closed Mondays & Tuesdays)
Closed Days in 2022
April 17, 2022 – Easter
May 30, 2022 – Memorial Day
July 4, 2022 – Independence Day
July 30, 2022 – Closing Early for Annual Gala
August 6 – 7, 2022 – USA Triathlon
September 5, 2022 – Labor Day
September 6 – 9, 2022 – Annual Maintenance
September 12 – 16, 2022 – Annual Maintenance
November 24, 2022 – Thanksgiving
December 24, 2022 – Christmas Eve
December 25, 2022 – Christmas Day
Admission
Adults: $20
Children 3-17: $16
Children Under 2 & Under: Free
Seniors (age 55 and older): $16
College Student with ID: $14
Military with ID: $14
Do you have a Family Explorer Membership from the Building for Kids or another local museum? Admission is FREE for Discovery World! Learn more about the membership.
COVID-19 Precautions and Policies
Discovery World encourages all guests, regardless of vaccination status, to wear a mask while inside the building.
Reservations are no longer required but tickets may still be purchased in advance.
Regular cleaning of high-touch areas occurs and sanitizer is available throughout the museum.
Food
There is a cafe inside Discovery World that has sandwiches, salads, pizza, and grab-and-go items. The cafe closes one hour ahead of the museum's closing time.
Map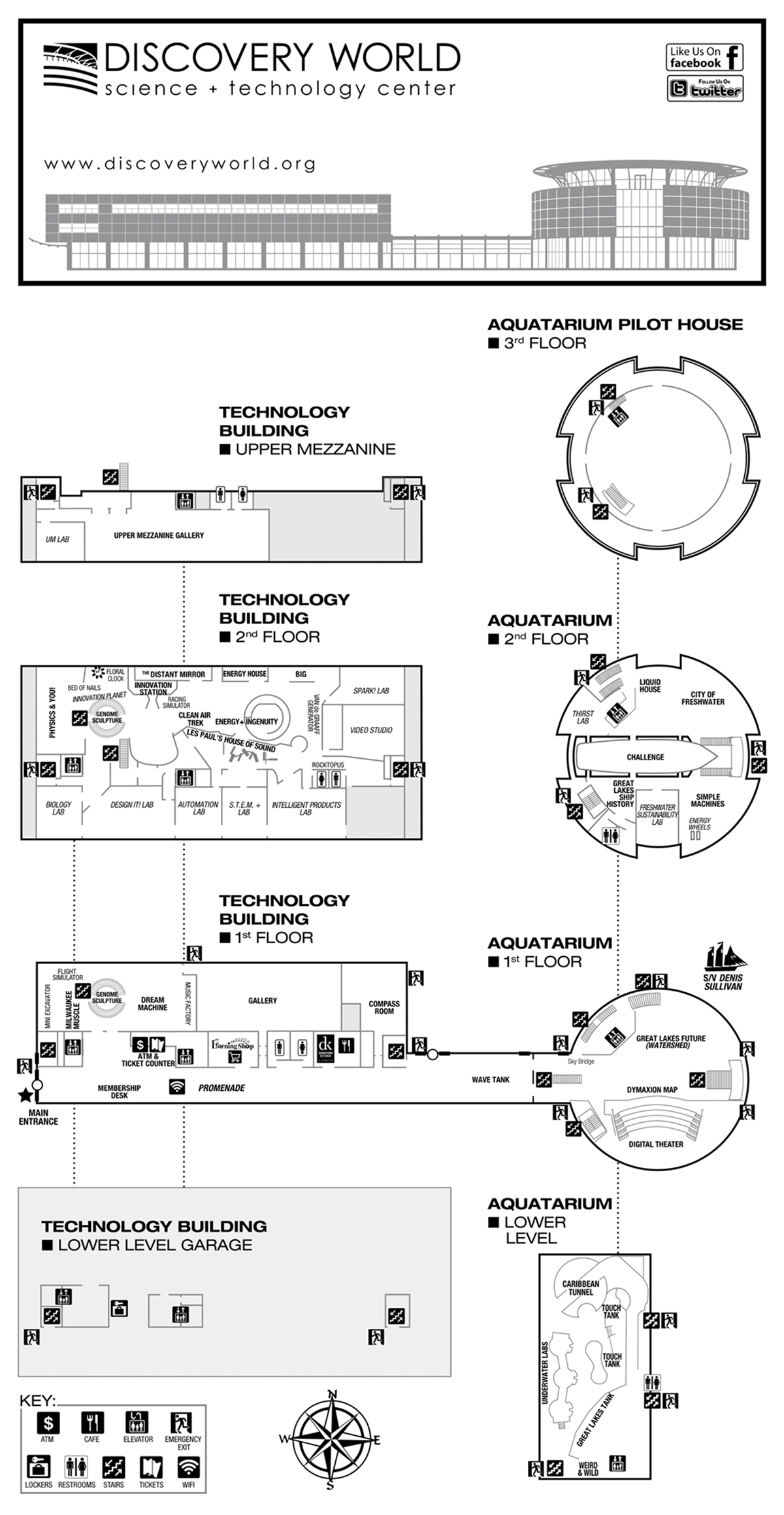 Discovery World – Science + Technology Center
500 N Harbor Dr, Milwaukee, Wisconsin
414-765-9966