There are nearly 1,500 shipwrecks sprawled across Lake Michigan's sandy floor, many dating back to the early 1800s! Swallowed by the water from ferocious storms, high waves, or fire, what remains of them now are wooden ribs, frames, and memories.
Even though we view Lake Michigan as a point of recreation for boating, swimming, and fishing (our favorite beaches too!) – it was once a significant element in shipping cargo and transporting goods. Barges, schooners, and tug boats routinely sailed through the waters going from port to port. While there have been shipwrecks never identified, many were found decades later in the lake's depths. Experienced divers have visited the wrecks, and families also have the opportunity to celebrate these historic marvels!
If you live near Lake Michigan, chances are there is a shipwreck nearby! Thanks to Wisconsin Shipwrecks, a site that documents maritime finds and records them with the Wisconsin Historical Society's help, we can discover the ships that lay hidden underwater. Click the names of the ships and the year they sank below to learn about the wreck. From newspaper accounts to historical photos, the site will give life to the vessels that once sailed our lake.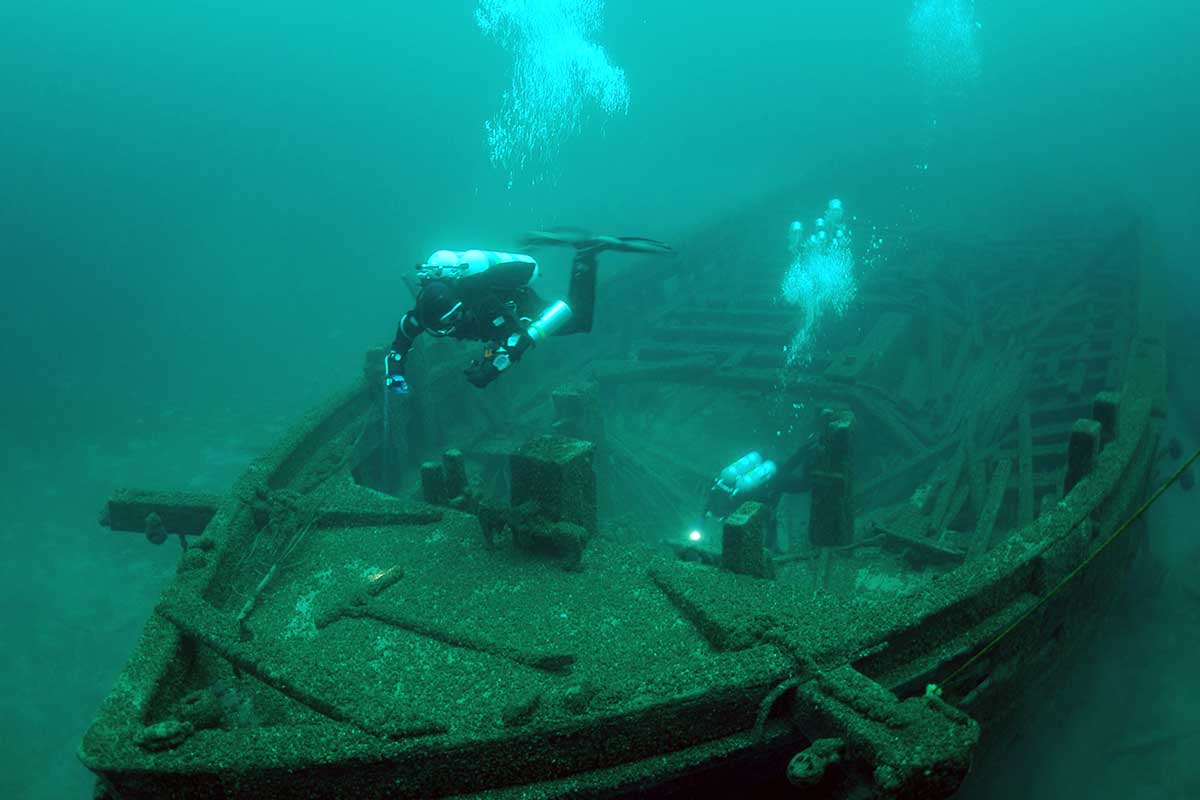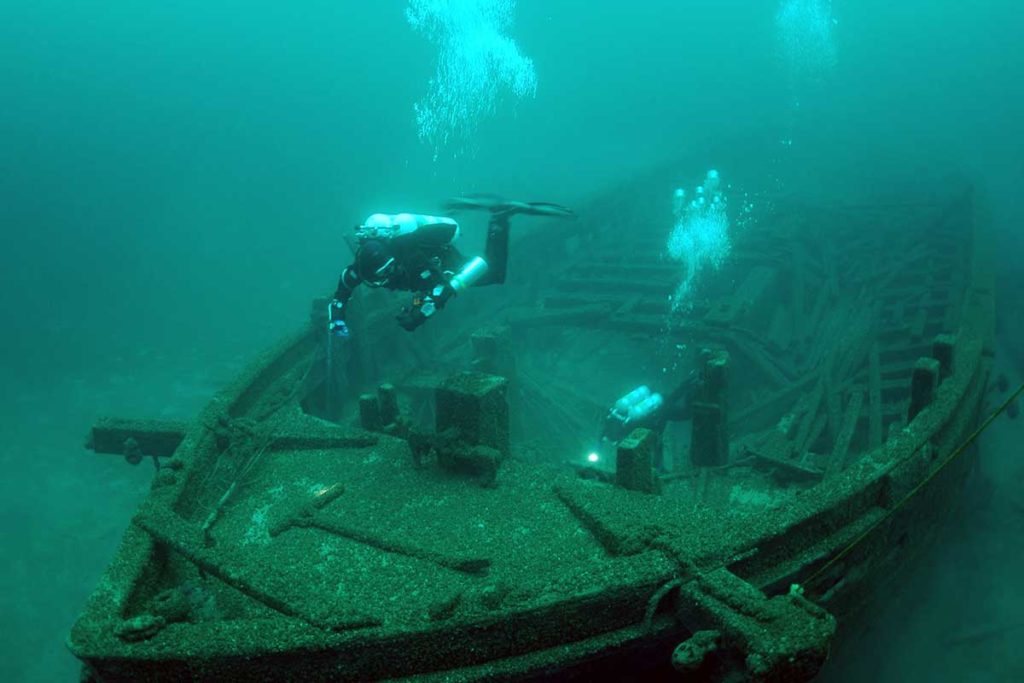 Nearby Shipwrecks in Lake Michigan
Touch A Piece of History
While the lake's depths claim many shipwrecks, families can touch some of this rich history in Sheboygan! The city has two recovered wrecks and displays them to the public, and both are equally remarkable. Read up on their fascinating journeys and introduce your kiddos to an exciting part of Sheboygan's maritime story!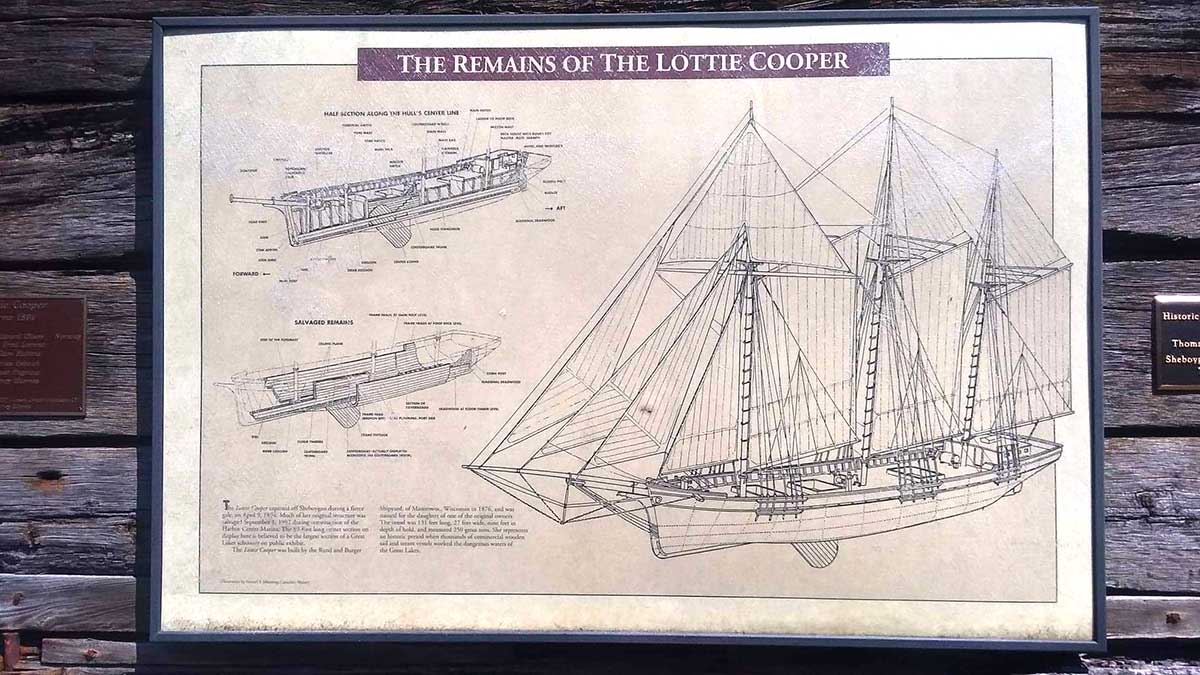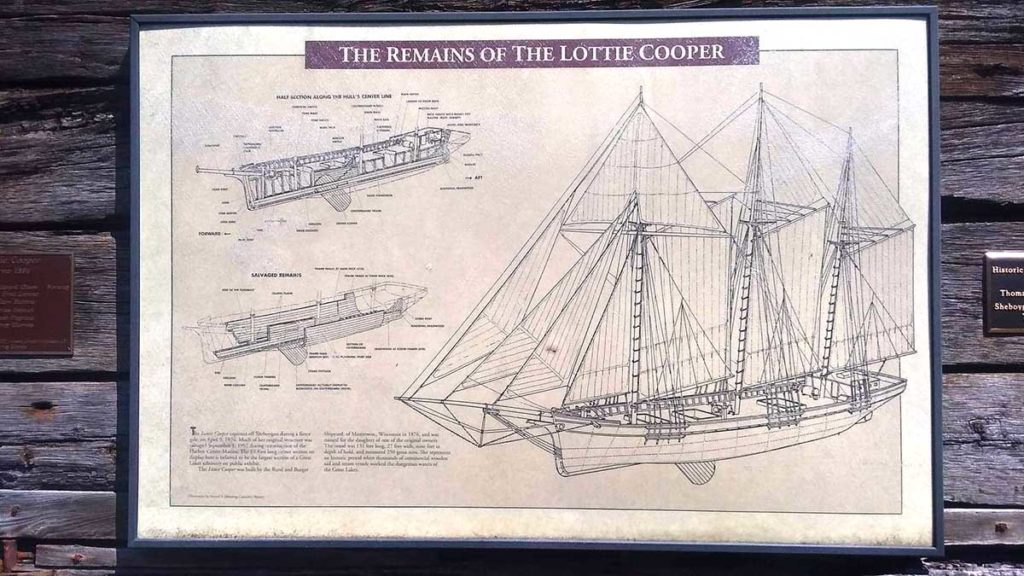 #1: Lottie Cooper (1894), Sheboygan
The Lottie Cooper was a 131-foot schooner built in Manitowoc in 1876 that carried elmwood between Michigan and Wisconsin. In April of 1894, a dangerous gale caused the vessel to flood. Despite the captain signaling for help, the Lottie Cooper capsized and sank. Five of six crew members were rescued, and the ship later washed ashore near the marina to be left abandoned. In 1992, 89 feet of the newly rediscovered wreck were able to be prepared for display on the shore. Visitors can walk through the wreckage and see the nameplate of all sailors on board.
Located at DeLand Park, Broughton Drive, Sheboygan
FREE to visit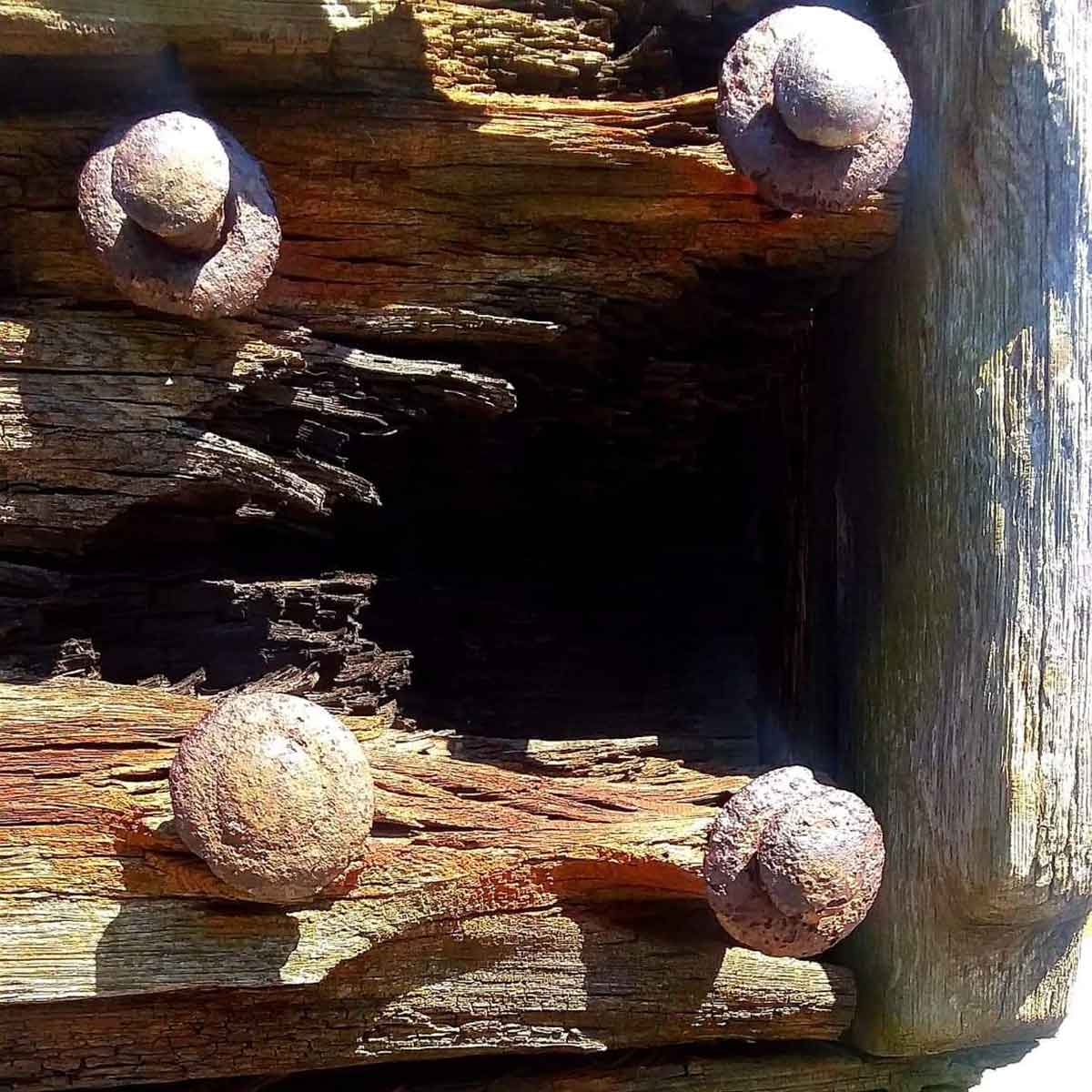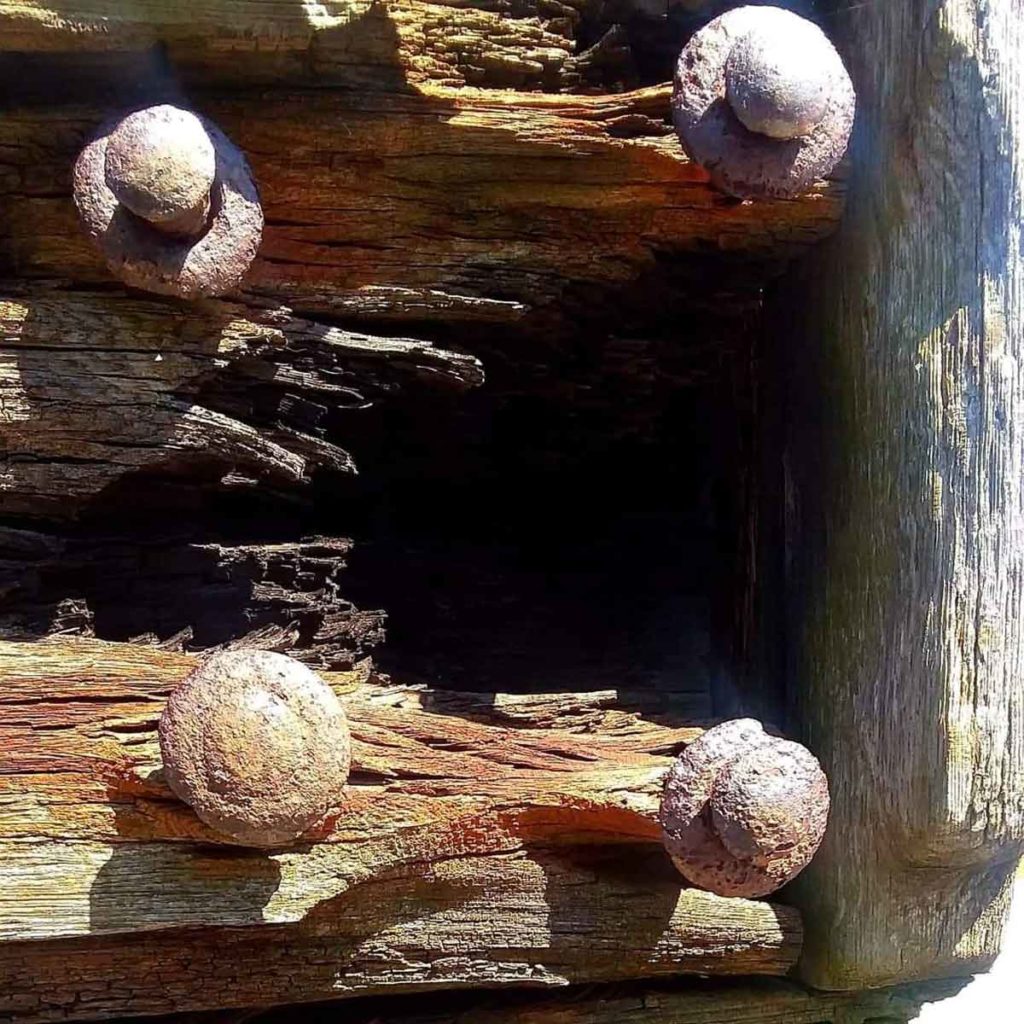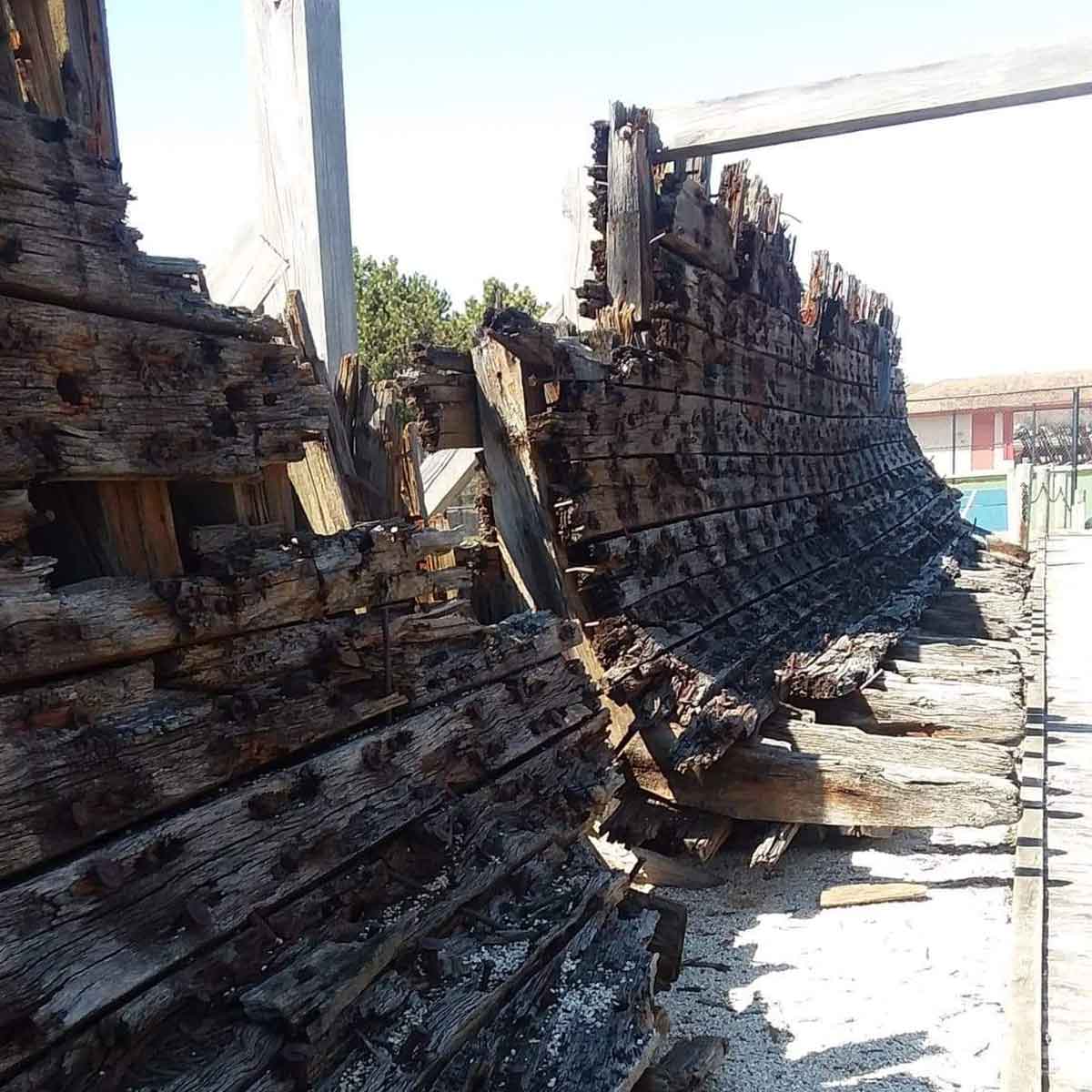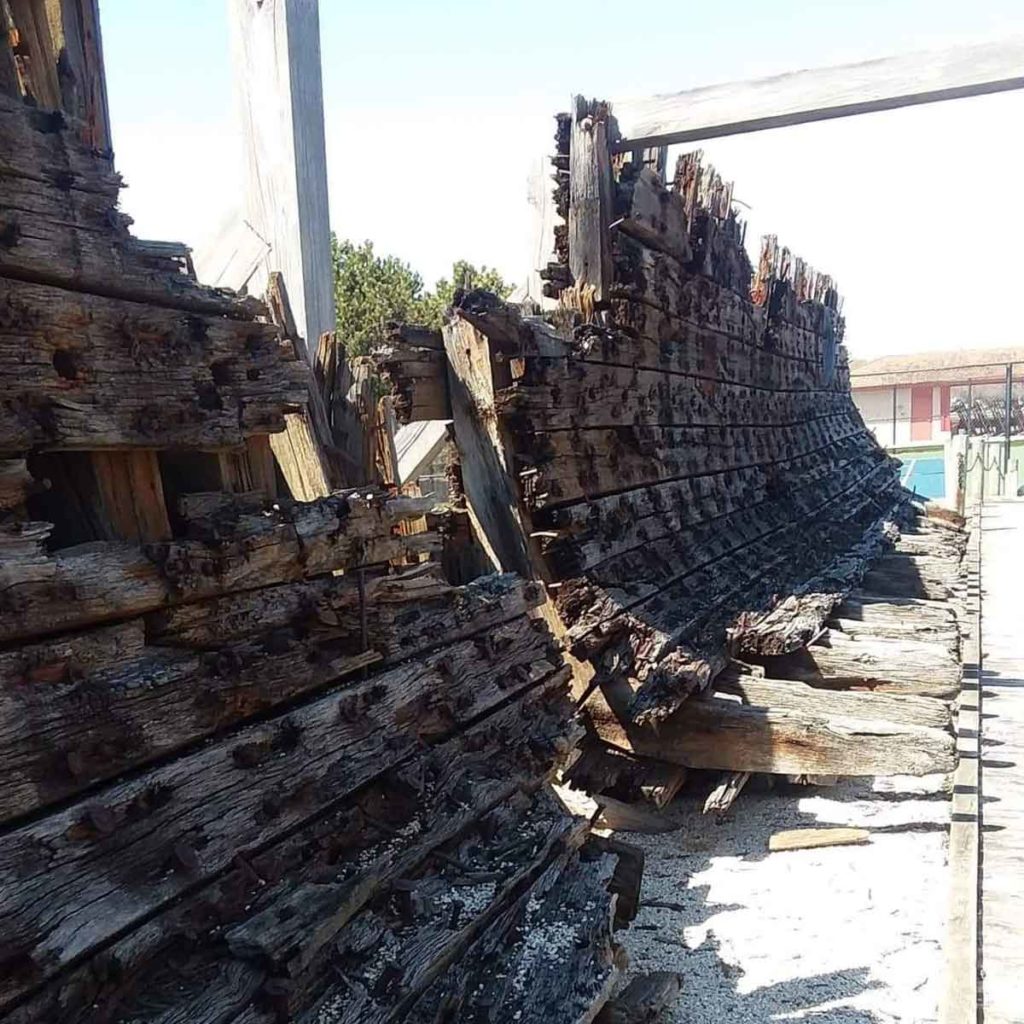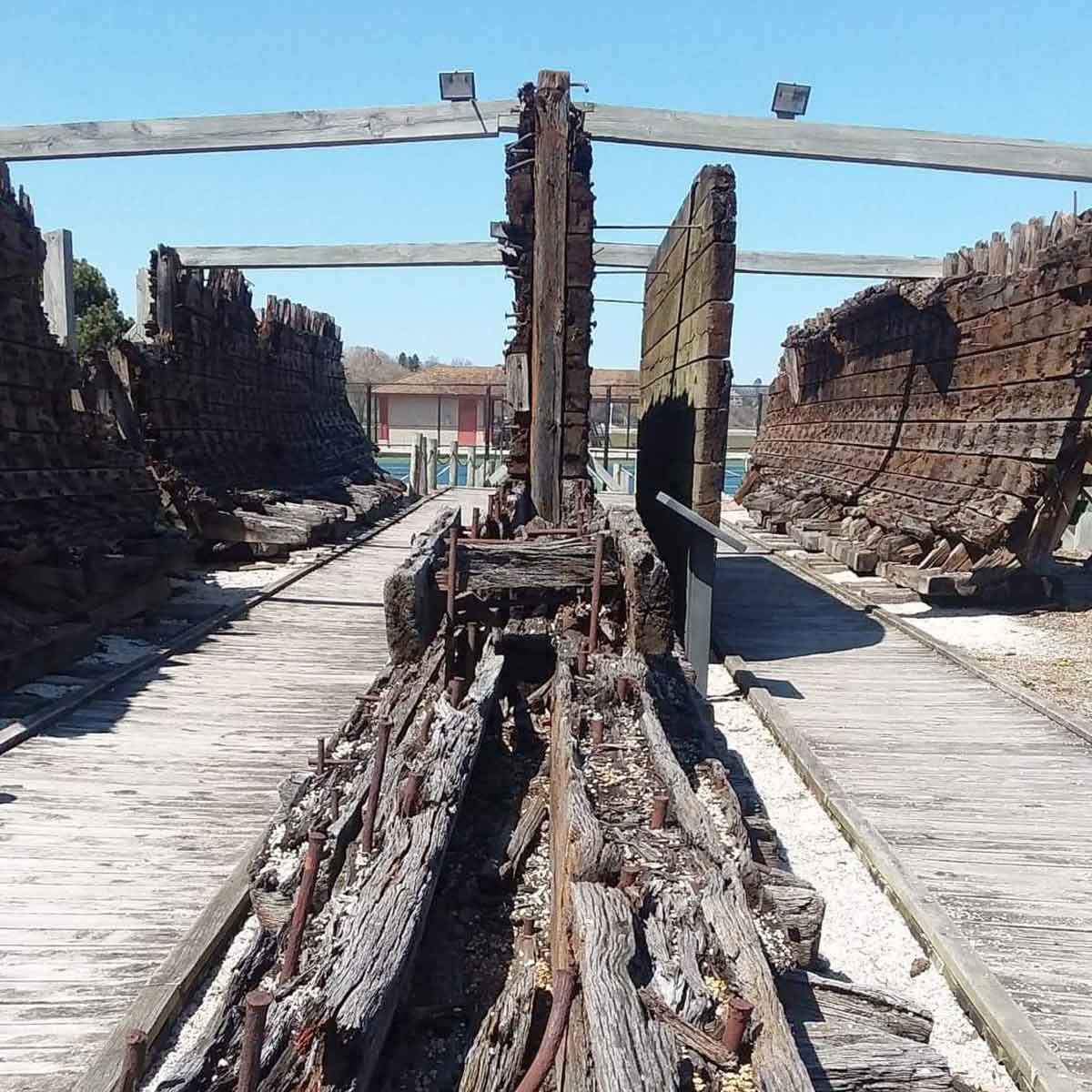 #2: Challenge (1910), Sheboygan
Challenge was a two-mast schooner built in 1852 and was the first clipper of its type in the Great Lakes. It was called the "Belle of Lake Michigan." It met a dark fate in September of 1910. The ship was unable to navigate the port due to fog in Port Washington and was caught in pound nets while on the way to Sheboygan and began to take on water. It ultimately was stranded and burned near the shores of Kohler-Andrae State Park. The keel is now on display for visitors to the park, and you will find it near the nature center.
Located at Kohler-Andrae State Park, 1020 Beach Park Lane, Sheboygan
A vehicle admission sticker is required to visit all Wisconsin State parks. Stickers are $28 for the year and can be purchased online here.
Other Things To Do in Sheboygan
Aye, what about Pirates?
Lake Michigan is not as deep as the ocean, but our waters were not exempt from pirates! In the early 1900s, sailor and fisherman, Dan Seavey, became the only documented man arrested for piracy on Lake Michigan. Seavey was known to alter and extinguish sea lights, causing ships to sail into rocks. Once in distress, his crew would capture the vessels and steal their cargo. One of his most famous acts was when he overtook the Nellie Johnson, a cargo schooner. He had boarded the ship by bribing the crew, and once their journey started, tossed them overboard. He continued onto Chicago ports and sold the cargo. His capture came in June of 1908. Ironically, he then shifted careers and joined the United States Marshals Service and helped prevent smuggling and piracy on Lake Michigan before retiring and moving to Peshtigo in the late 1920s, where he lived to be 84. Talk about a pirates tale!
Nowadays, the only pirates you may come across are sassy youngsters building sandcastles with moats and staking their claim! It's still hard to imagine Wisconsin having a pirate on the water!
Love pirates? You can Sleep on a Pirate Ship near Wisconsin Dells!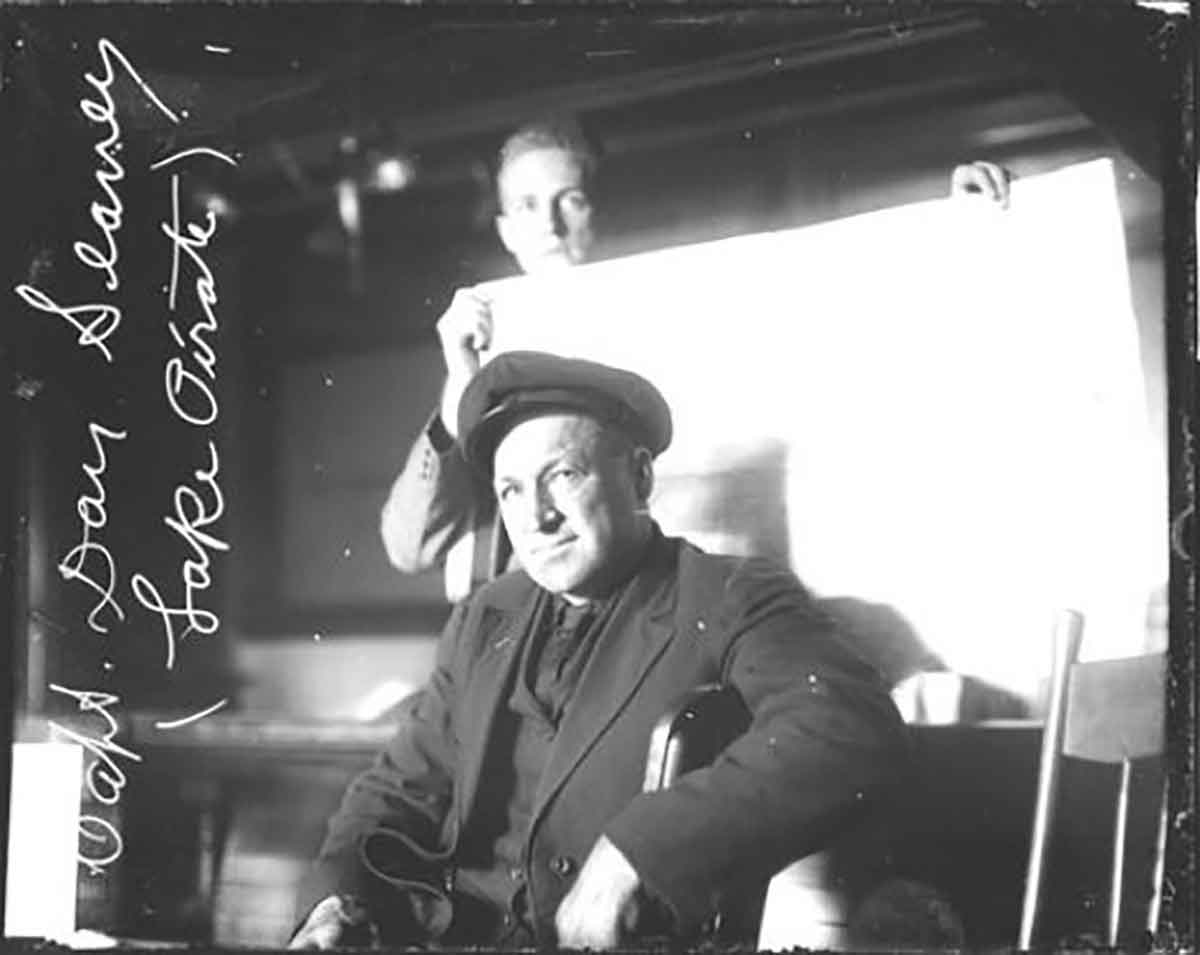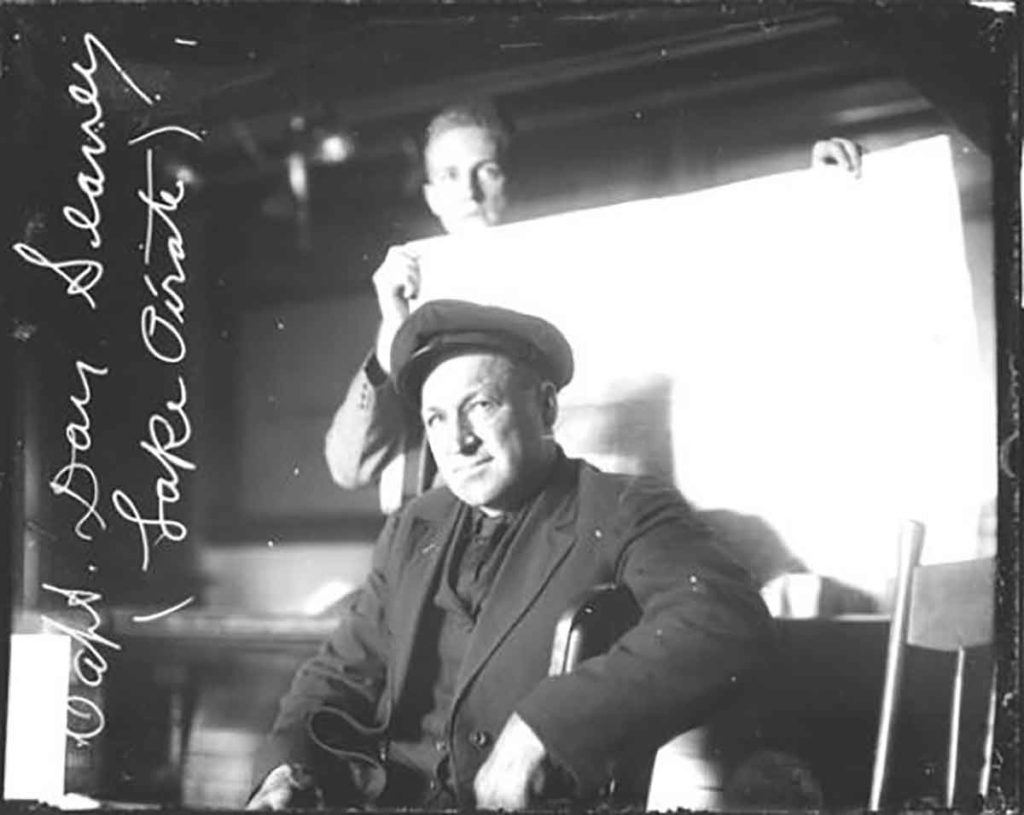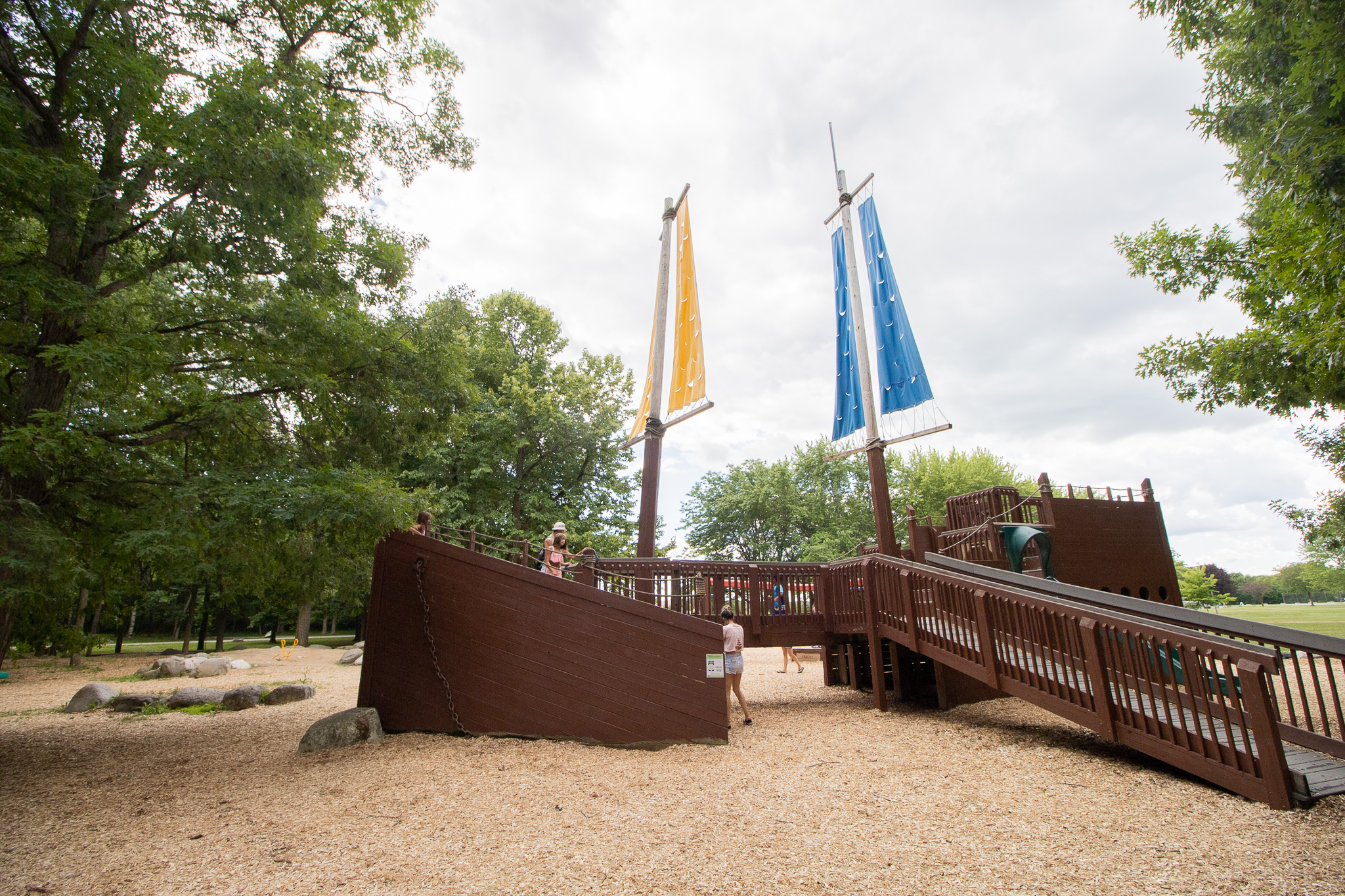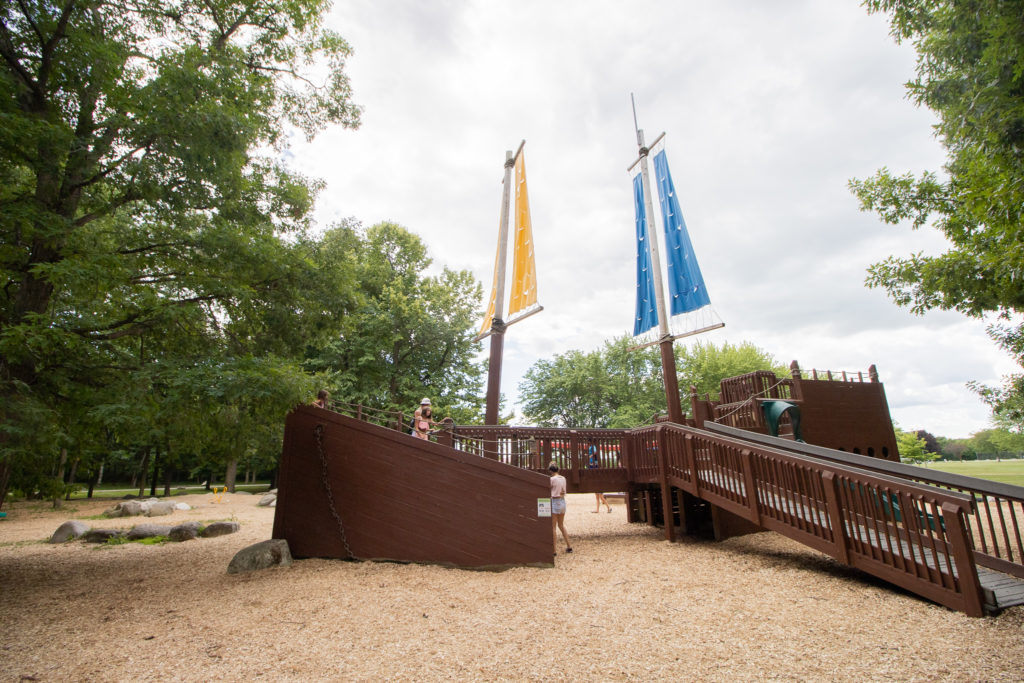 More Ways to Explore
Maritime Geocaching

The Wisconsin Maritime Museum created ten maritime history caches throughout Manitowoc and Two Rivers to explore special places in local maritime history. Stop by the front desk of the museum in Manitowoc to borrow GPS units and pick up a booklet with easy instructions and coordinates to get you started.

Wisconsin Maritime Museum, Manitowoc

Explore in the museum's temporary exhibit, Wisconsin's Underwater Treasures, to learn more about shipwrecks of the mid-lake region of Lake Michigan. This exhibit features new interactive kiosks and a broader selection of artifacts from culturally significant shipwrecks in the proposed Wisconsin-Lake Michigan National Marine Sanctuary.

Door County Maritime Museum, Sturgeon Bay

Learn about the Door County Shipwrecks online with introduction videos, final voyage videos, and quizzes.
The museum's permanent exhibit includes recovered shipwreck artifacts, rare historical photos, and underwater shipwreck video footage, as well as through interactive learning and immersive environments

Bay Shore Park, New Franken

Pretend to be pirates and play on a wooden ship playground!

Facebook Groups & Pages
Camp Near Lake Michigan Shipwrecks

If you're completely hooked and ready for exploring further from home, there are 5 preserved shipwrecks with nearby camping in Michigan and the UP.
Whether you are looking to learn about the treasured vessels Lake Michigan claimed or sprawl out on the beach with a pirate film, there are many opportunities to get to know the shipwrecks under the waves.