Looking for a fun photo challenge? These public art murals make beautiful backdrops for fun pictures. We have rounded up some of our favorites including a couple new murals in Appleton where to paint might still be wet! If you know any fun info to include, tips or a mural you think we should add to our list, leave a comment below. When you are out exploring, make sure to tag #gvkmuralhunt in your pictures!
Find murals across Northeast Wisconsin with our Interactive Map HERE.
Find More Murals: Appleton | De Pere | Neenah/Menasha | Kaukauna | Little Chute | Green Bay
Kimberly Mural (2020)
Where: Lincoln Street pump house near Roosevelt Park
Artist: Hallie Dix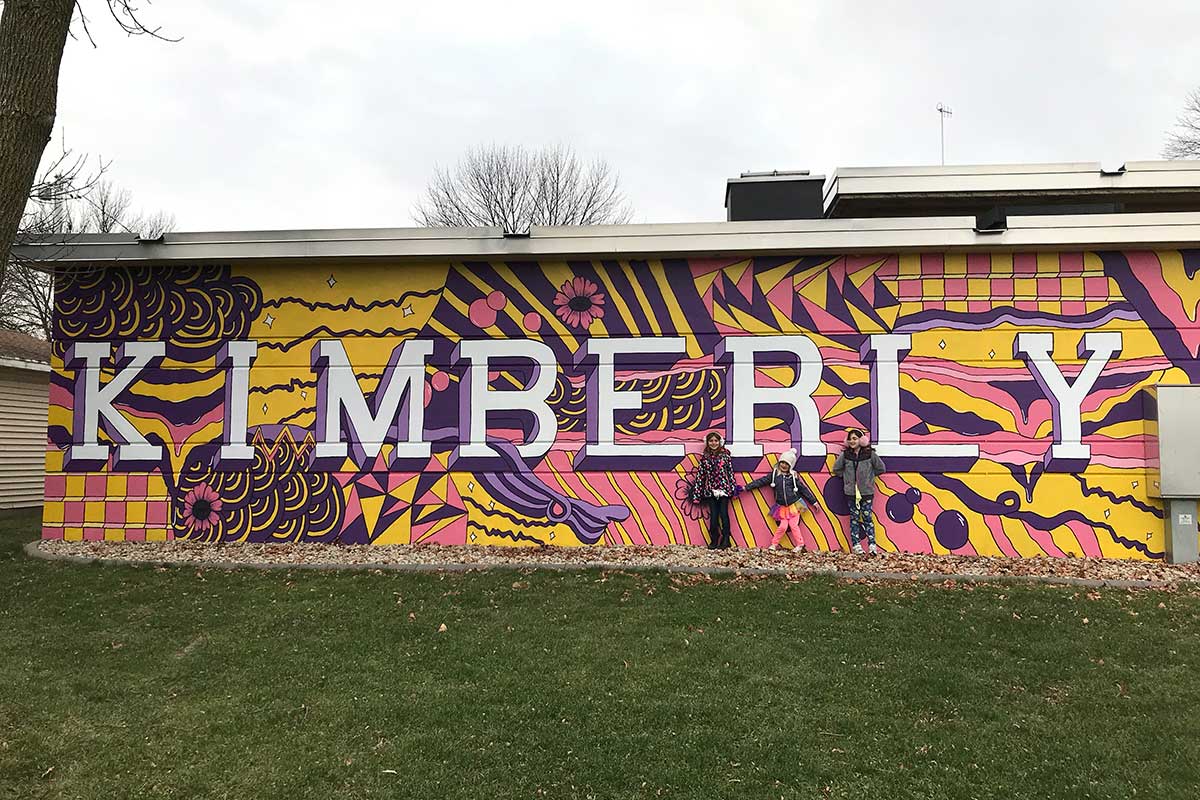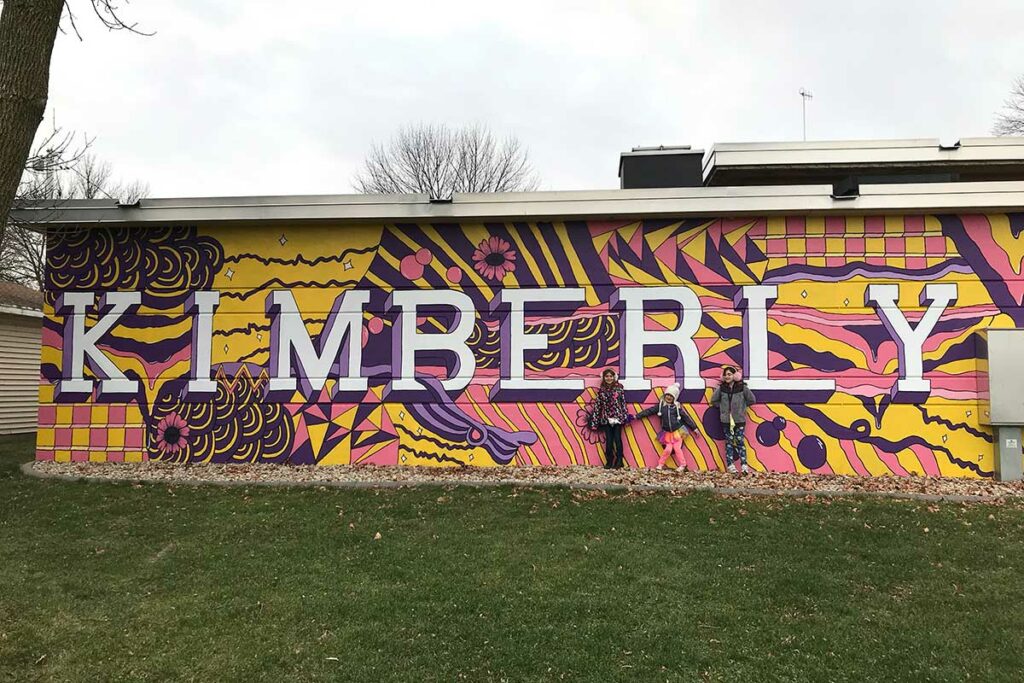 Sunset Park Bathroom Mural (2019)
Where: Sunset Park Bathrooms, Kimberly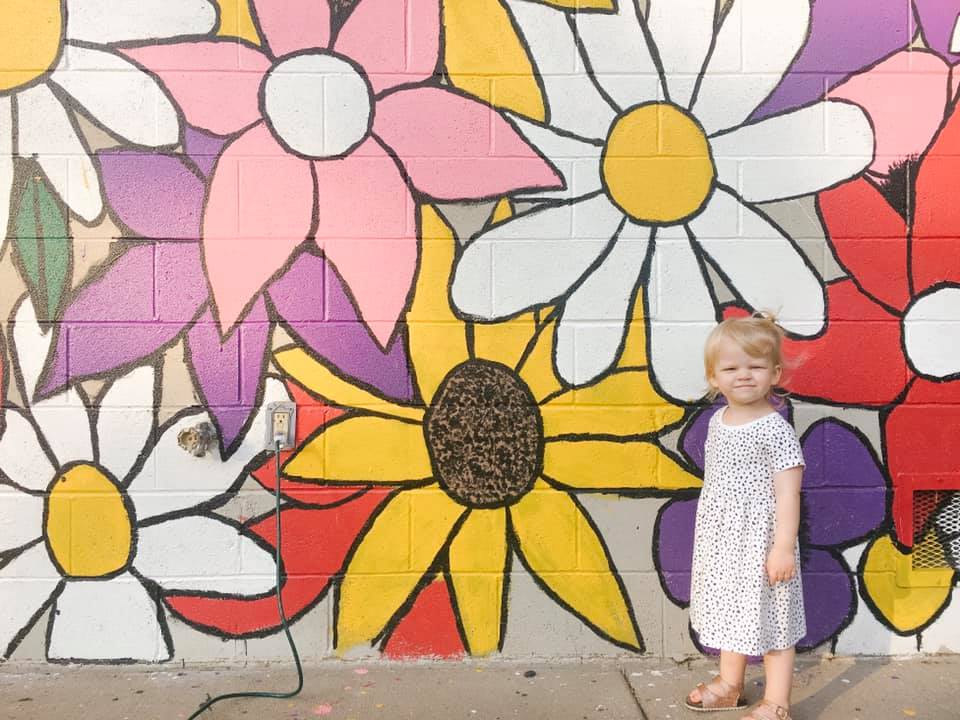 CE Underpass Murals – Multiple
Where: 225 W Kennedy Ave, Kimberly, Wisconsin
(Can be accessed at the South end in the parking lot at the YMCA nearest to CE / College Ave).
Tip: This is a very active trail. We aware of bikers.
About: Art students from Kimberly High School created these inspirational murals and paintings to cover up old graffiti.