De Pere's mural and public art project began in 2018, and there are true show stoppers to see throughout the city. The project's goal is to bring downtown murals to town to create public art that conveys a piece of the story of De Pere's history while reflecting a connection to the current vibe of the city or a vision for the future. From a building covered in giant bees to gorgeous murals, you do not want to miss the chance to spend part of a day exploring the amazing public art in De Pere. The murals reflect the people, culture, and spirit of this vibrant city.

When you're packing your bag to be ready for an afternoon out, grab a padlock and scratch in the initials of your loves to add to the love locks at Sunset Point on the De Pere Riverwalk in Voyageur Park.

When you're ready for a break, grab a coffee or sweet treat at Luna Cafe or The Exchange. The Exchange has a cool S' mores Waffle Meal kit for families that includes a delicious waffle building experience as well as conversation starters and access to a 16-page family dinner table packet with fun activities that will keep the family connection going well after the waffle eating has ended.
When you are out exploring, make sure to tag #gvkmuralhunt in your pictures!
Find murals across Northeast Wisconsin with our Interactive Map HERE.
Find More Murals: Appleton | Neenah/Menasha | Kaukauna | Kimberly | Little Chute | Green Bay
"Flower Power" (2020)
Artist: Andrew Linskens
Where: 101 S. Broadway St (corner of Broadway and George St)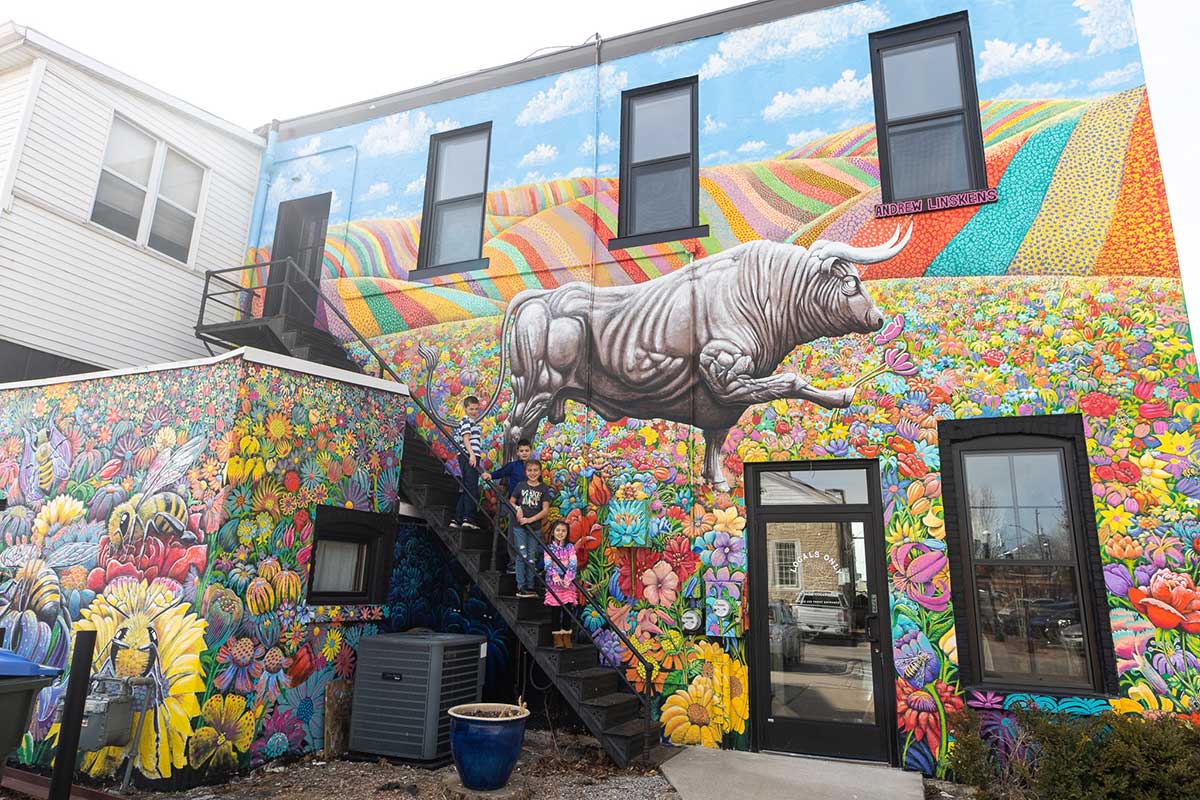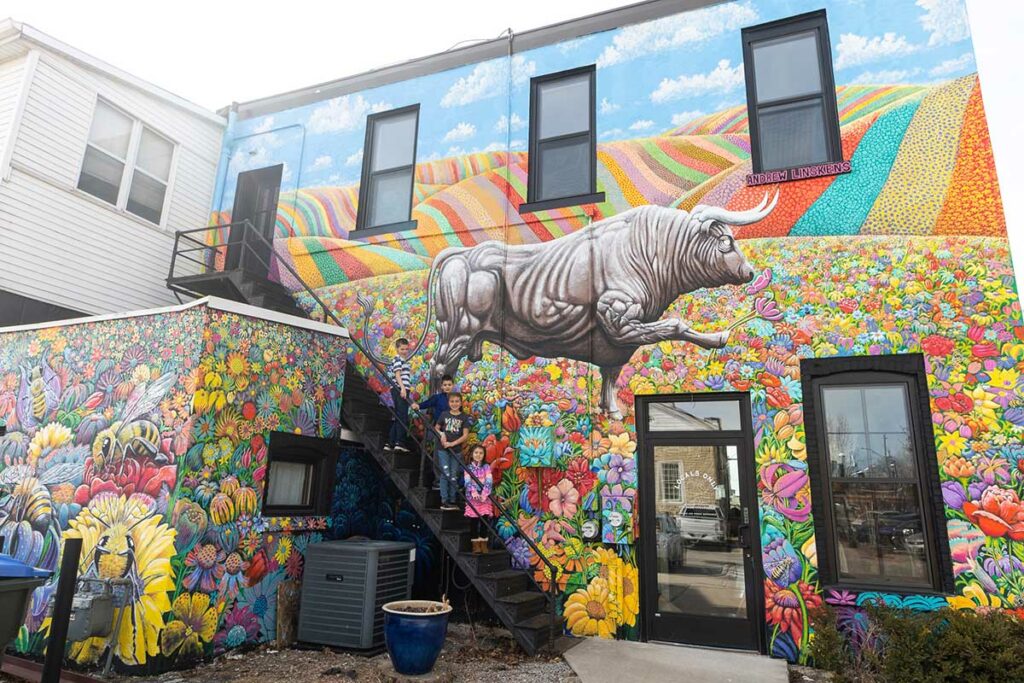 Elephant Mural
Artist: Andrew Linskens
Where: Northern Tide Tattoo, 109 N. Broadway, De Pere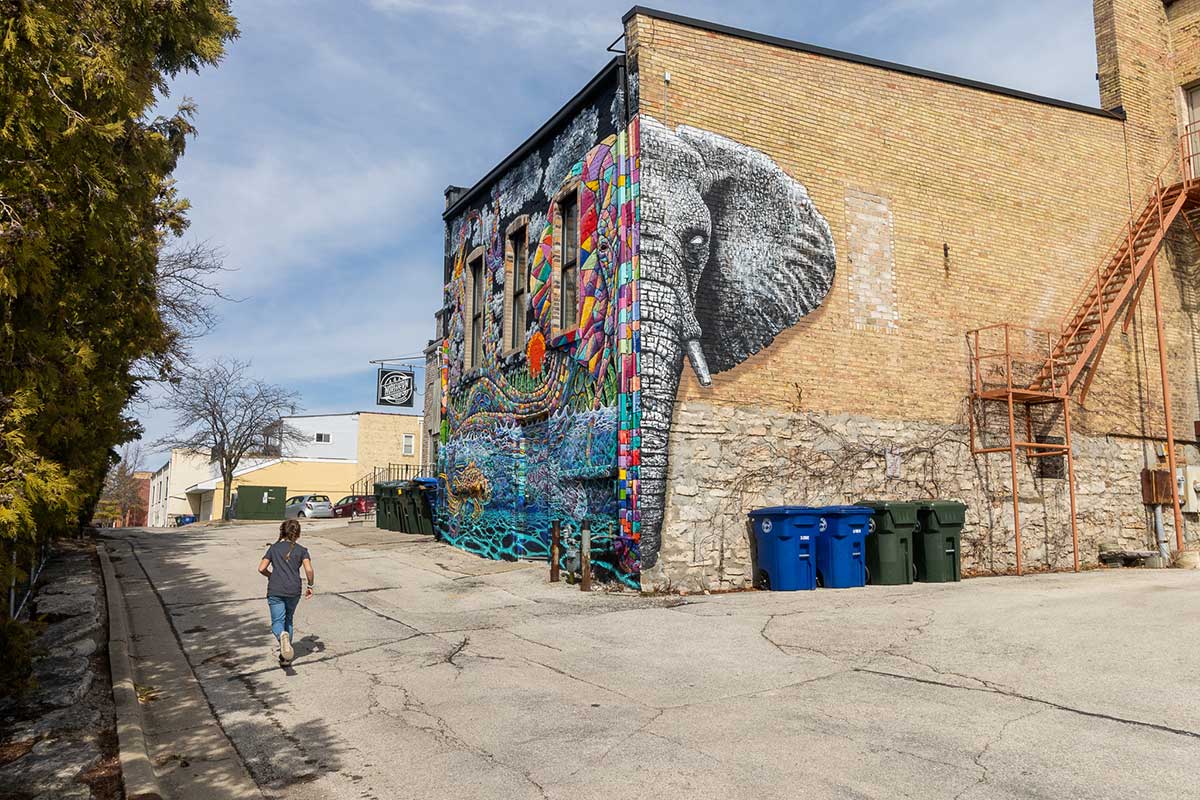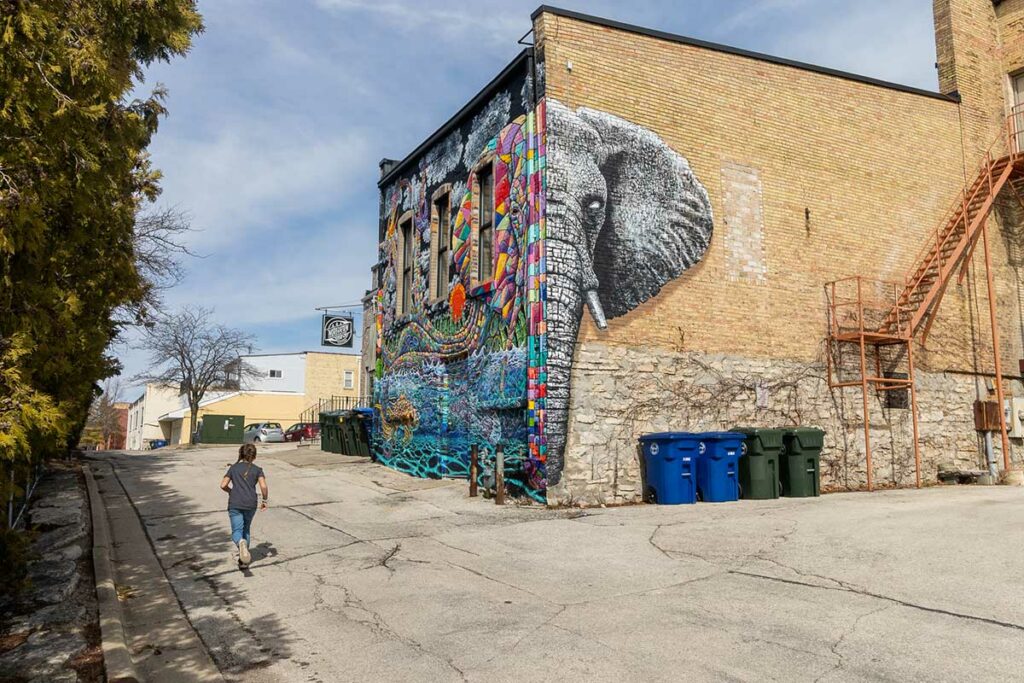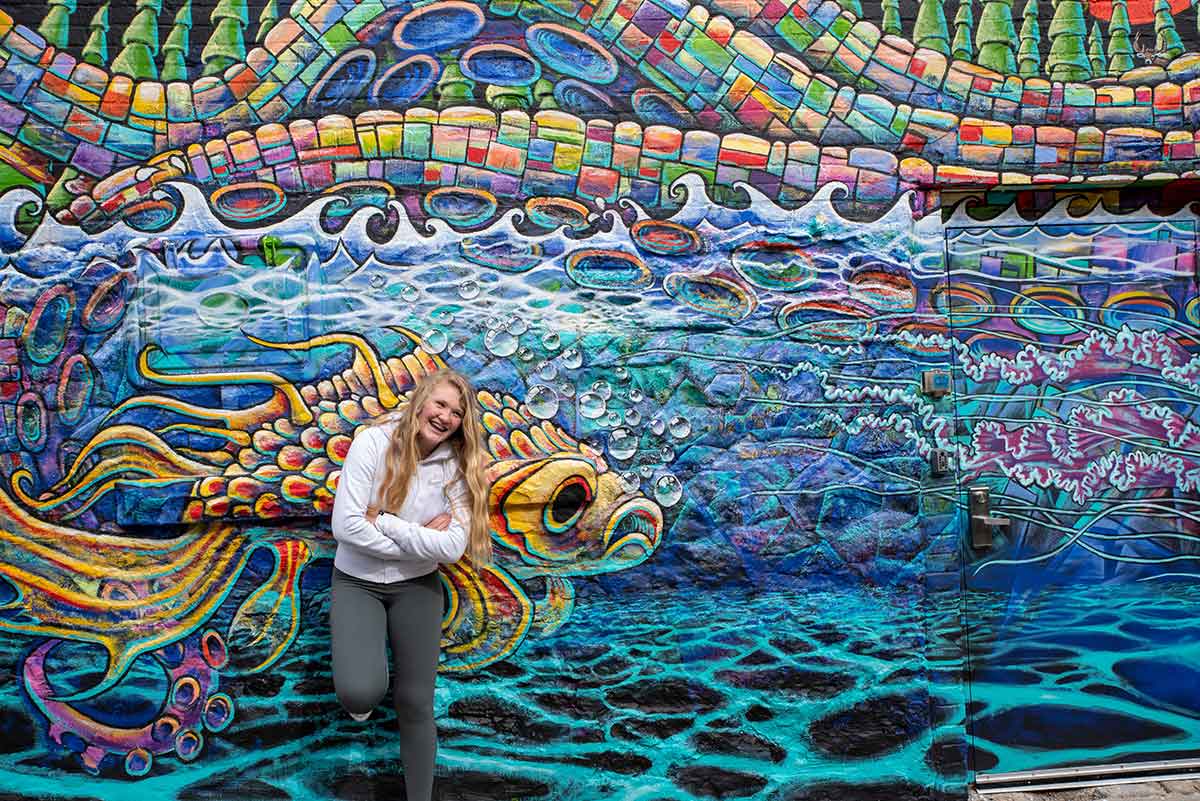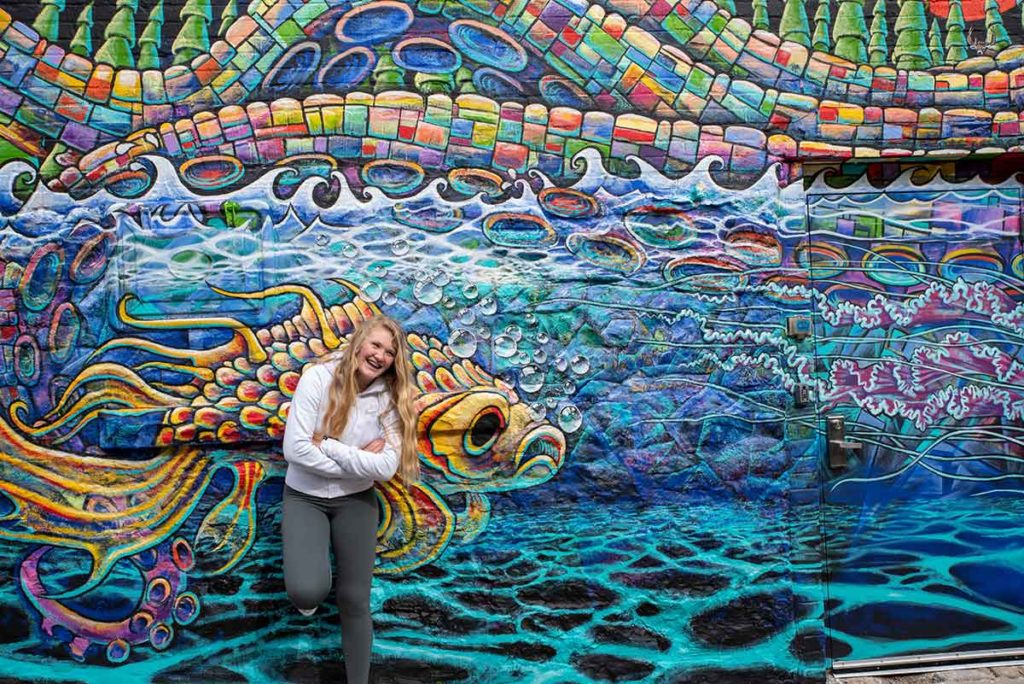 "The Power of Creativity"
Artist: Carli Ihde
Where: Paintin' Pottery, 520 George St., De Pere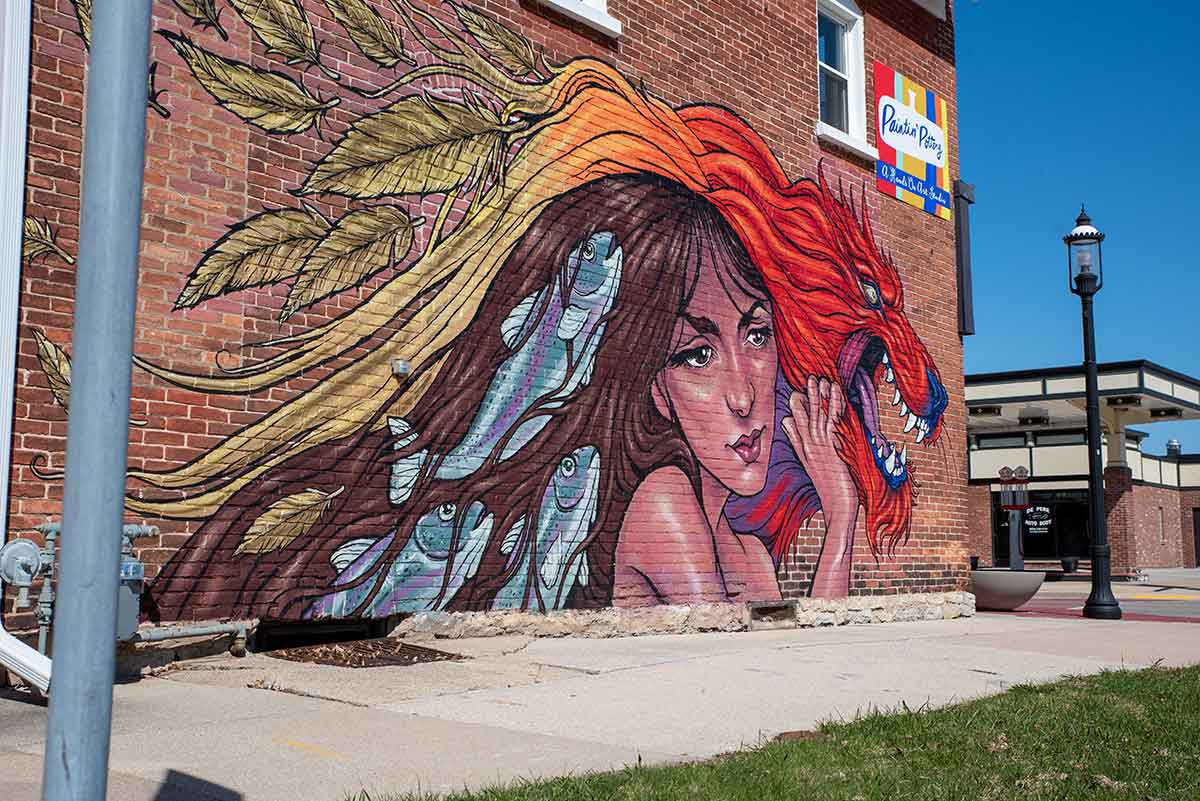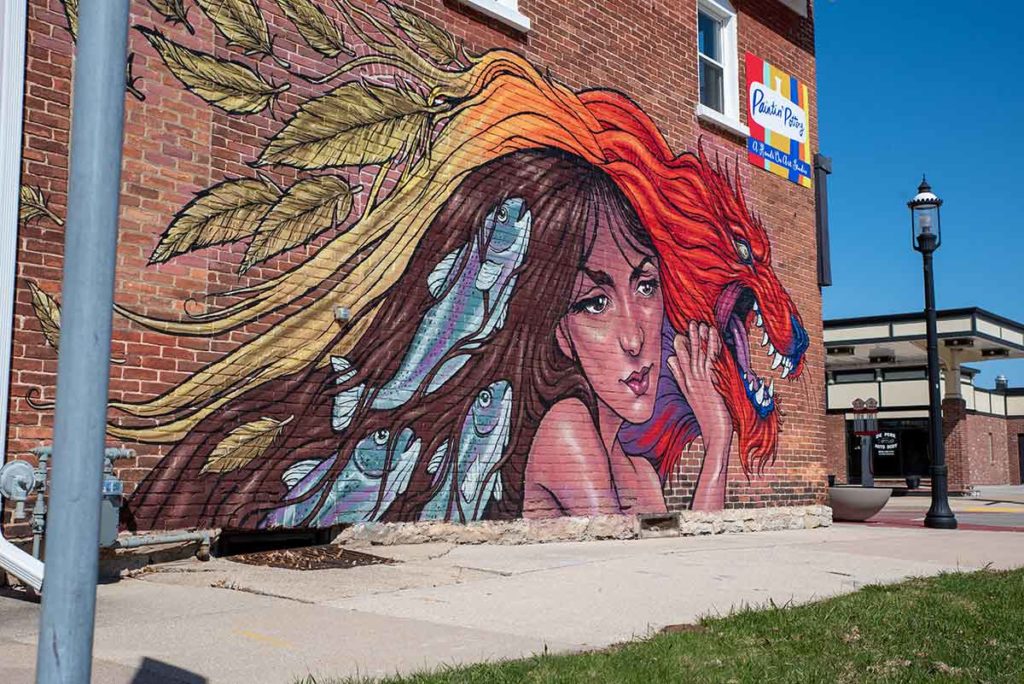 Masks of Comedy and Tragedy
Artist: Andrew Linskens
Where: Broadway Theatre, 123 S. Broadway, in De Pere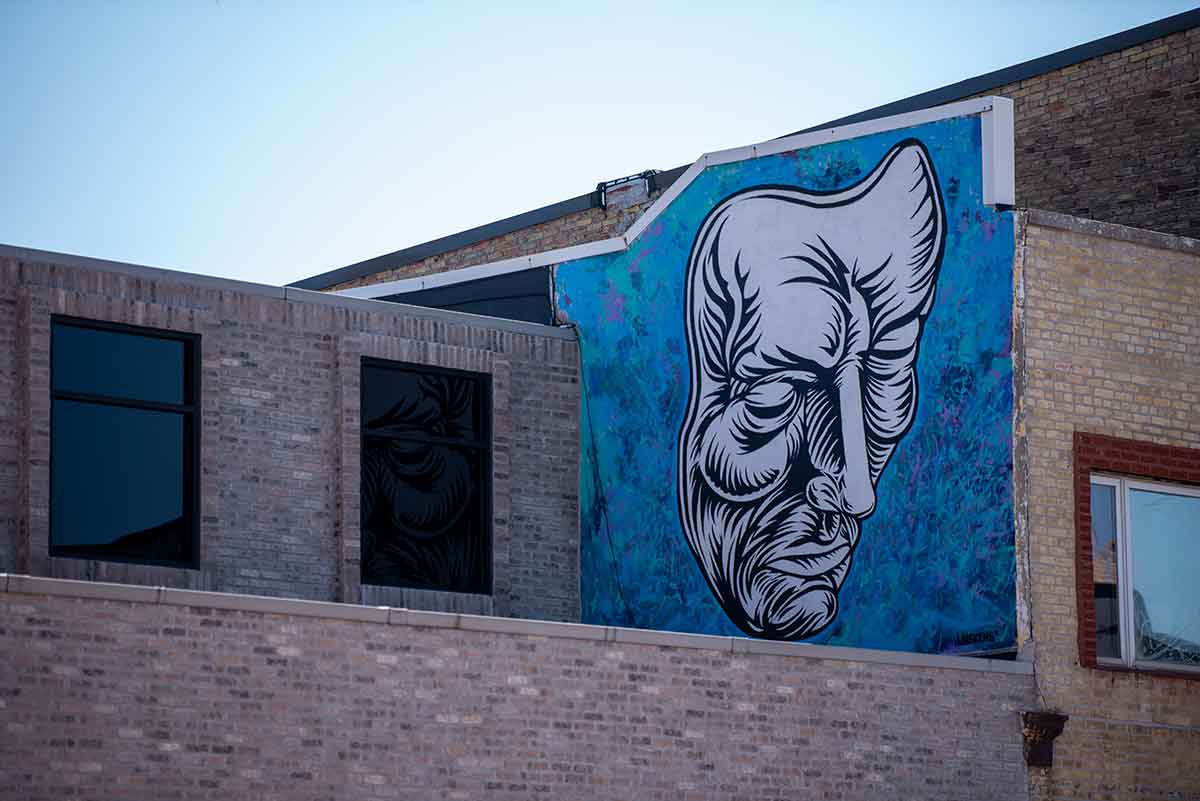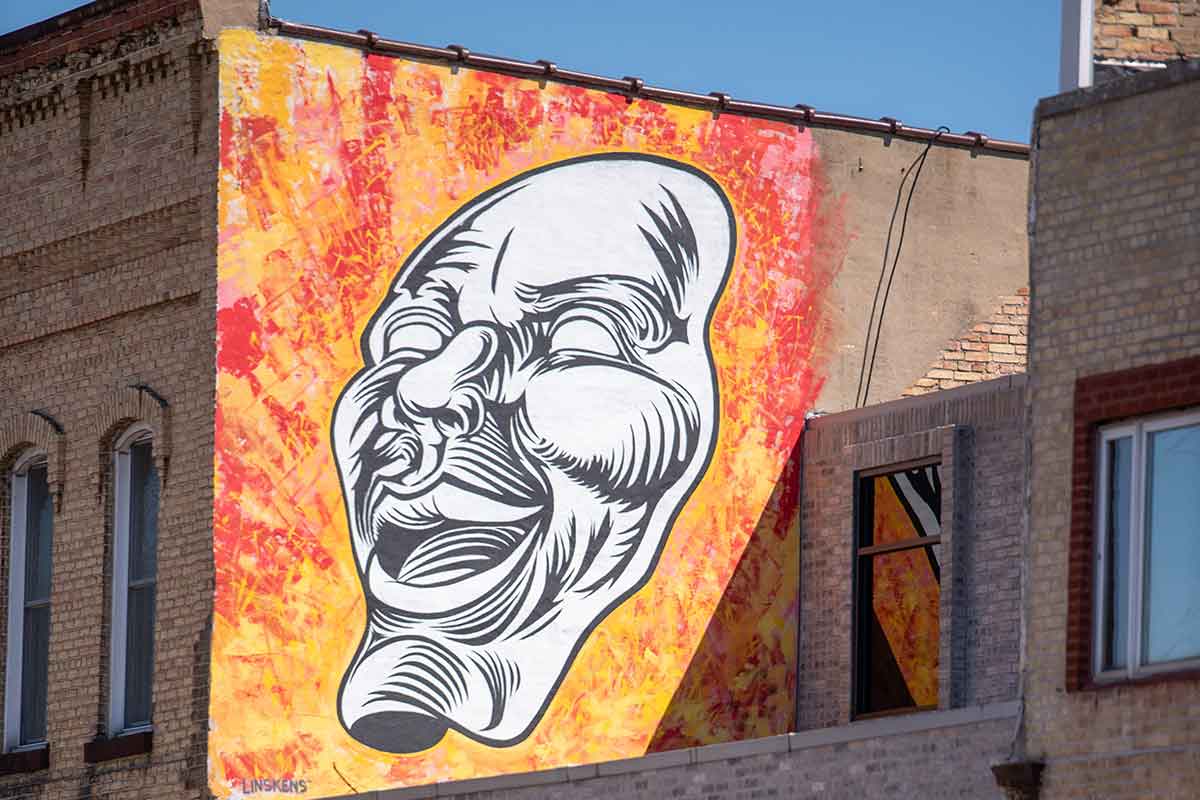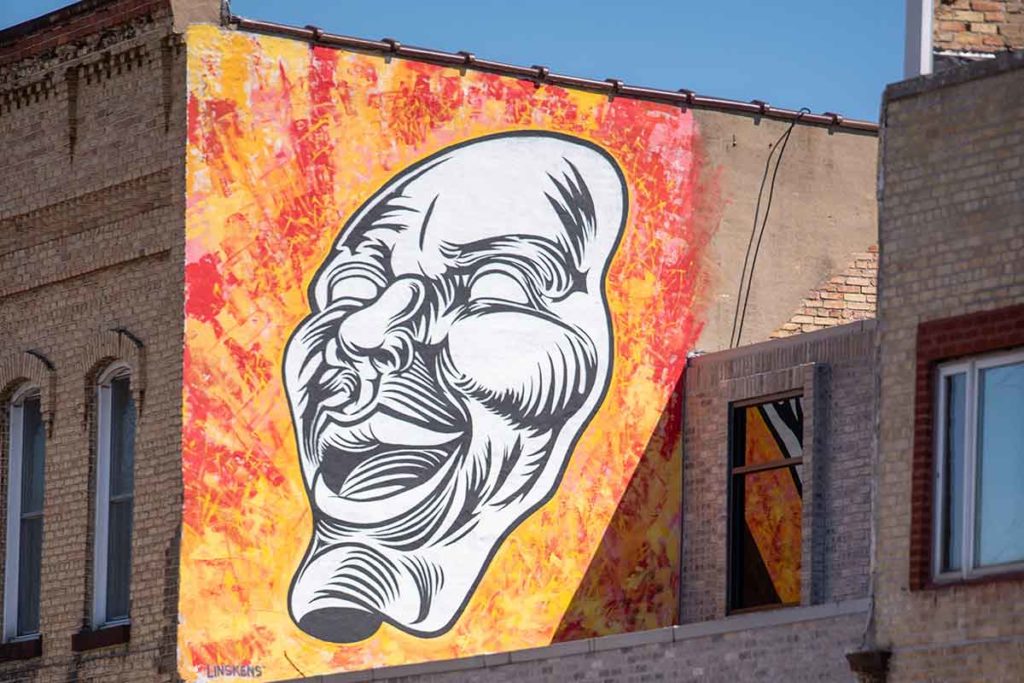 "Intertwined"
Artists: Emelie Rygfelt Wilander and Funny Livdotter
Where: 115 N. Wisconsin St., in De Pere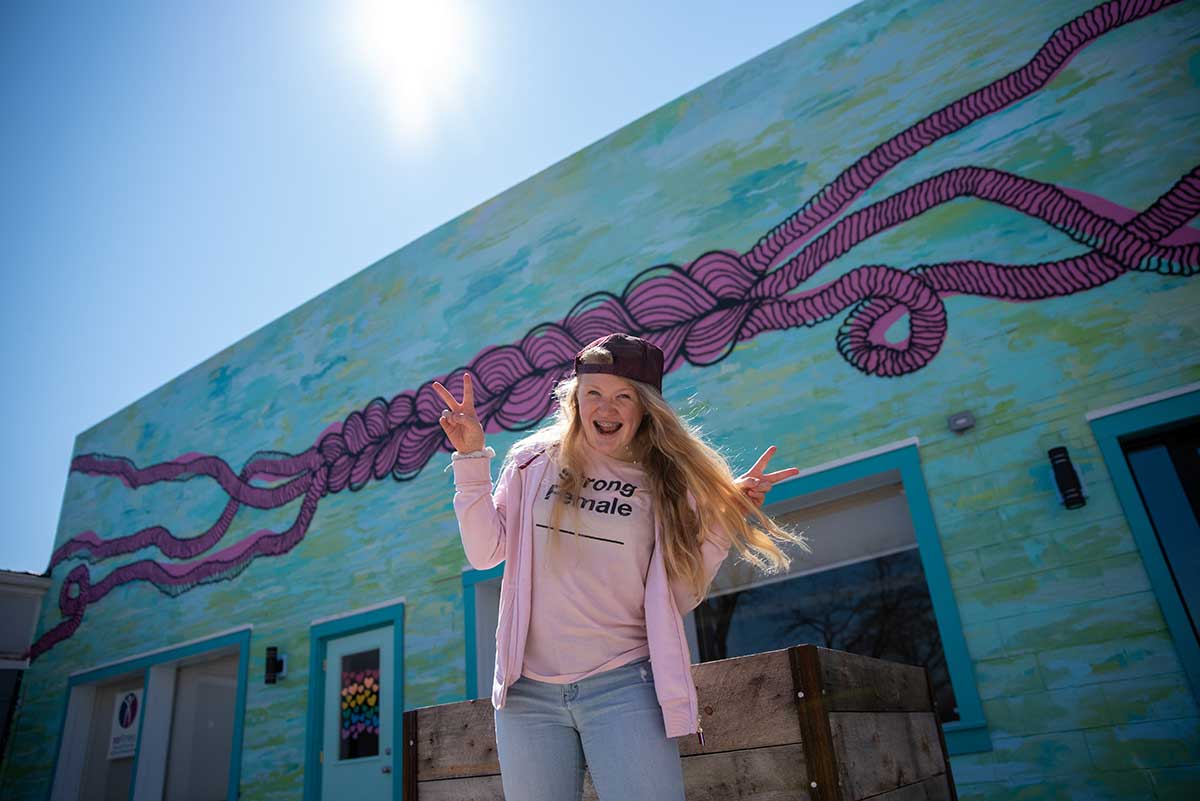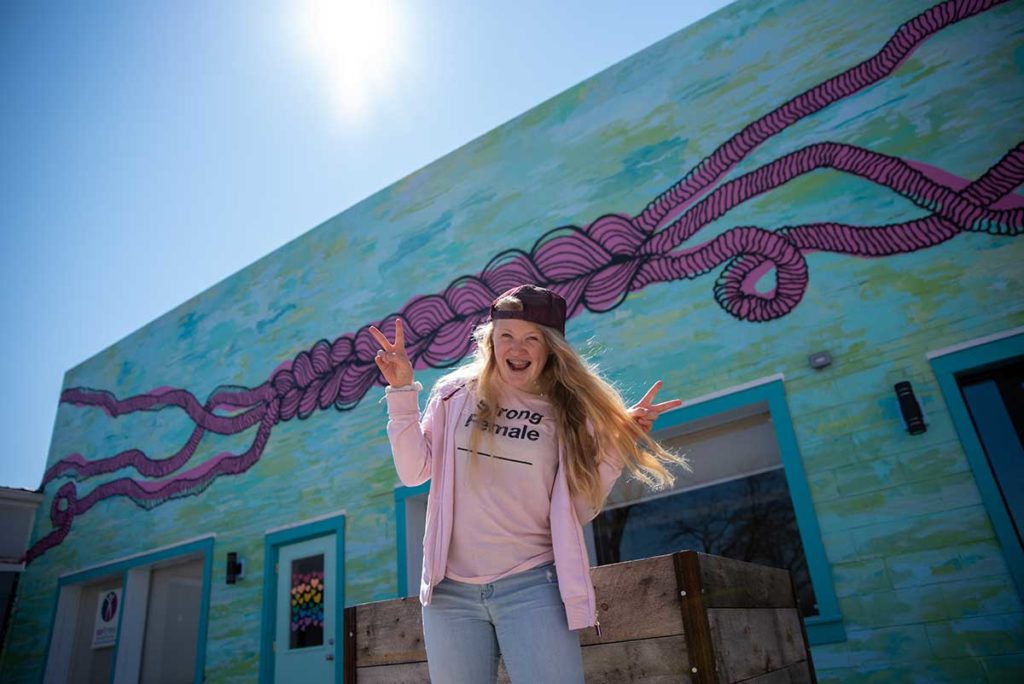 "Dove of Peace"
Artist: Danny Lemke
Where: Jenstar Movement Studio, 365 Main Ave, De Pere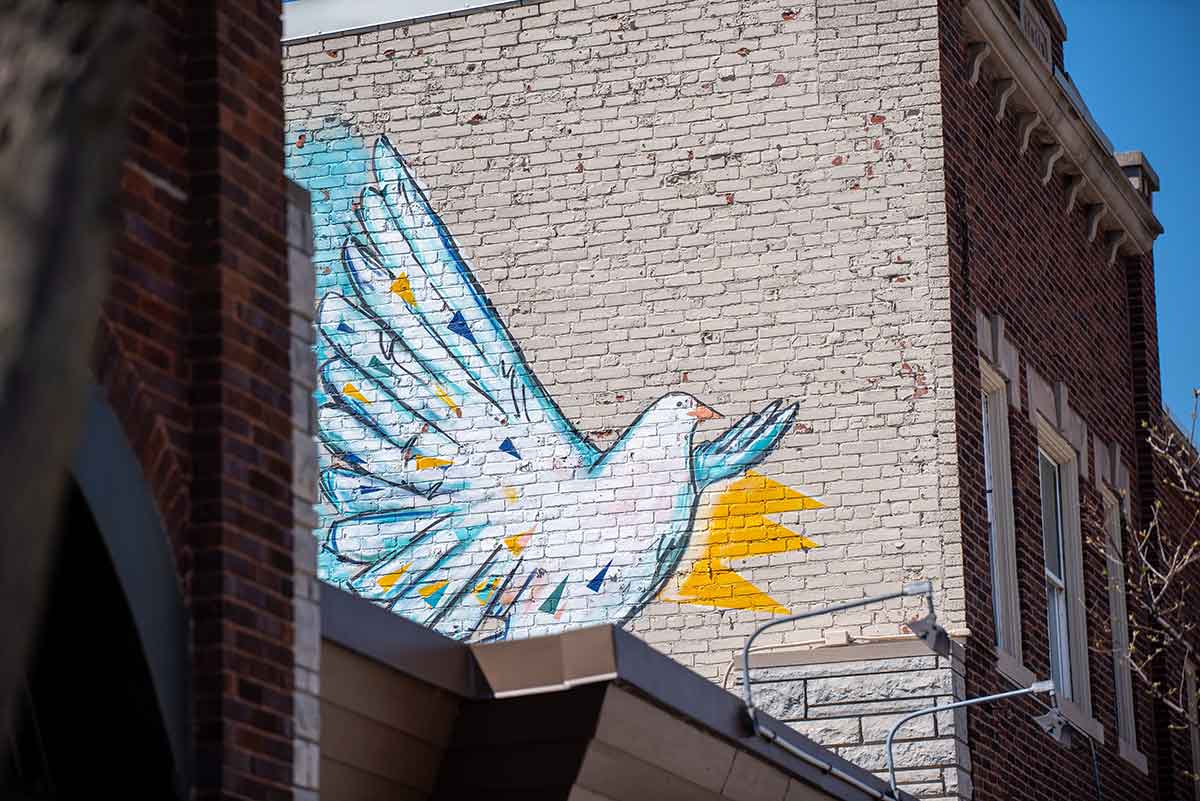 Mural
Artist: James Barany
Where: 131 N. Broadway, De Pere
Depicts the history of the Fox River's logging, sawmill and paper-making industries.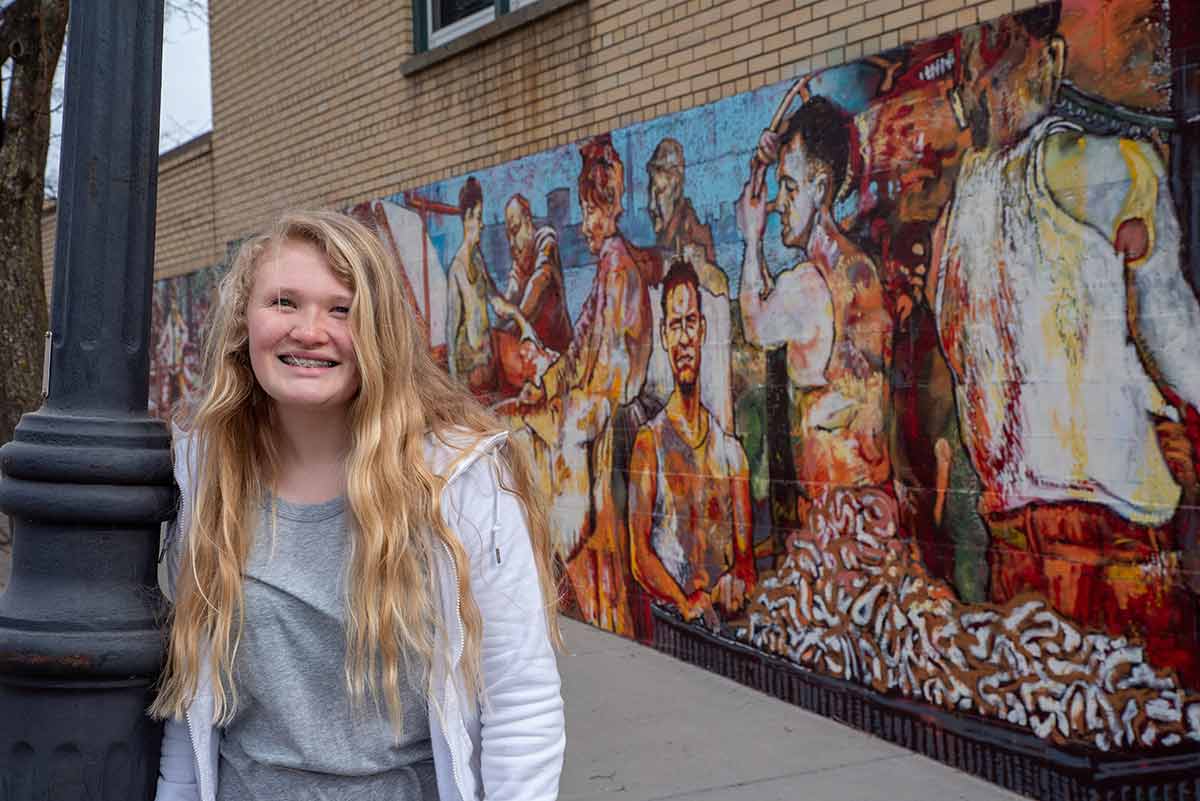 Mural
Along the Fox River Trail under the Claude Allouez Bridge (near Voyageur Park) in De Pere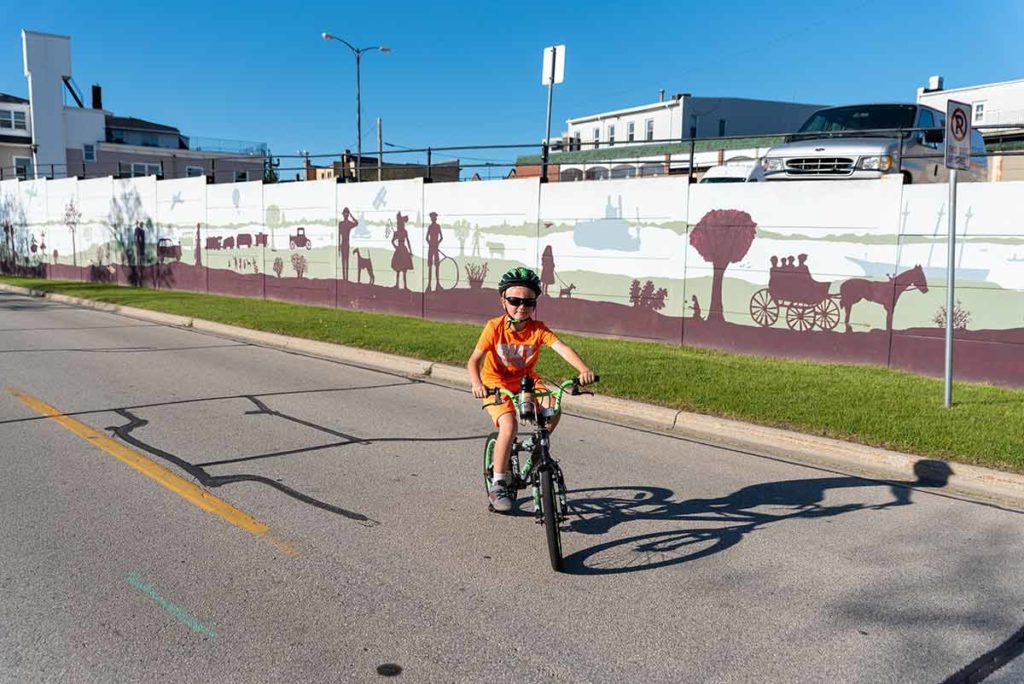 Cityscape
Artist: Natalie Halverson
Where: 353 Main Ave., in De Pere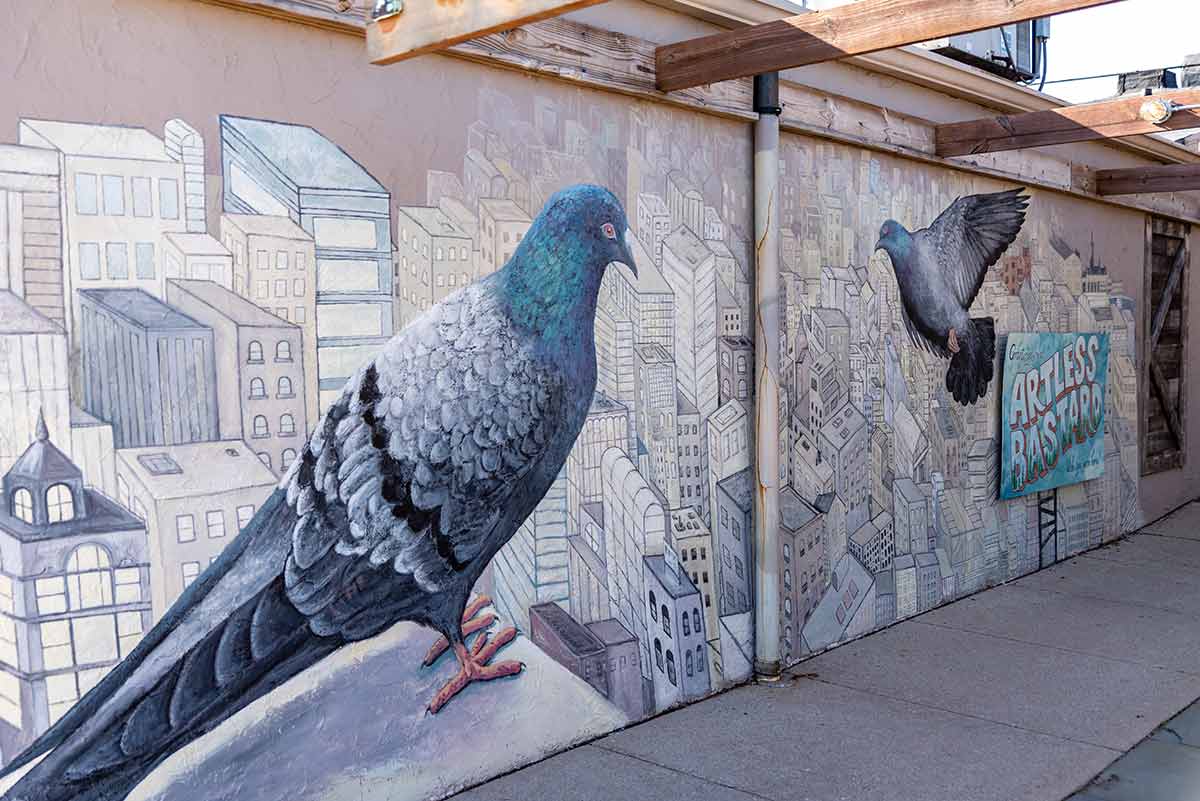 Nicolet Alley
Artists: multiple
Where: Nicolet Alley, De Pere: passing between Nicky's Lionhead Restaurant and Gryo Kabobs/T. Alteration
The first outdoor fine art exhibit in the area. The exhibit features inspiring reminders of the importance of sustainability and caring for our natural environment. Artistic sculptures, photographs, benches, seasonal plants and more have been added to Nicolet Alley.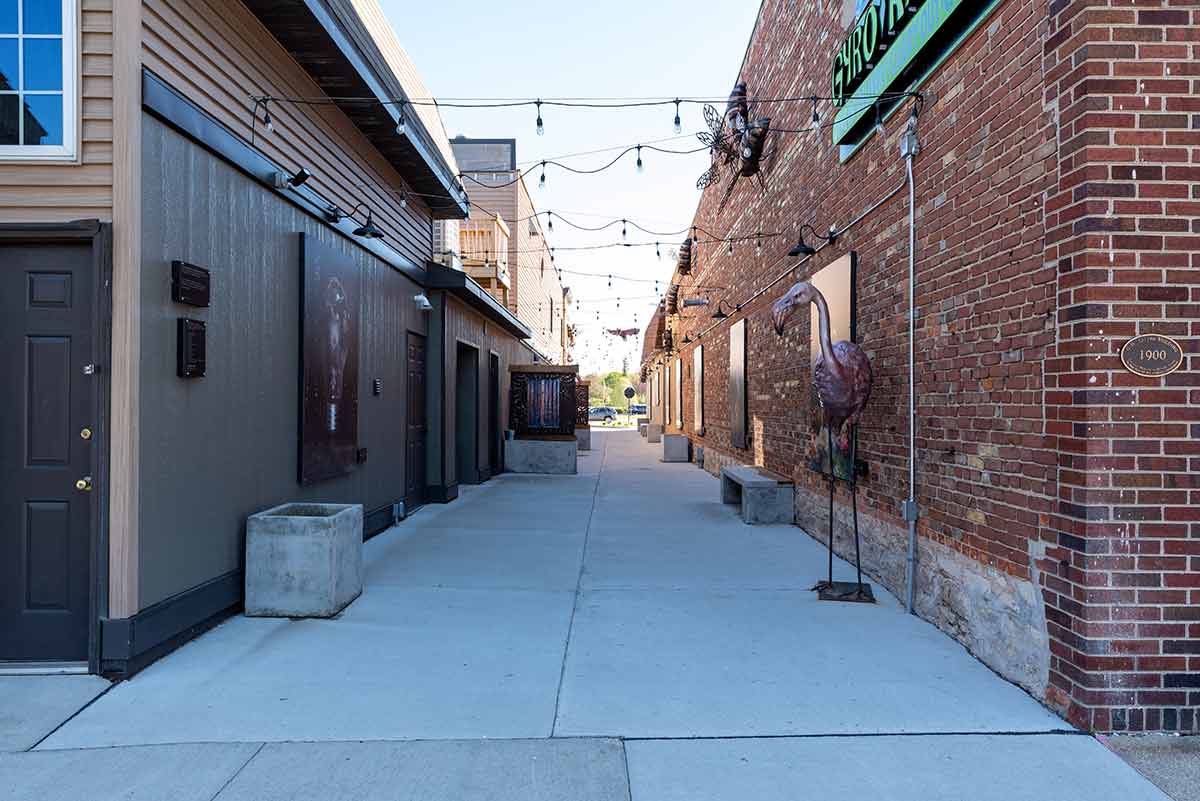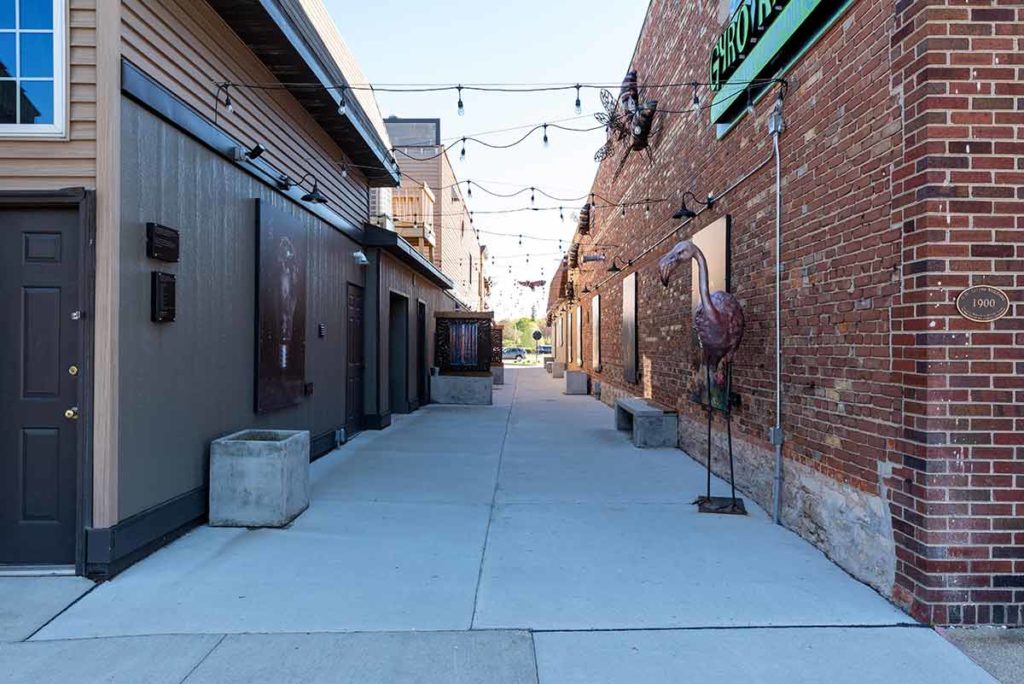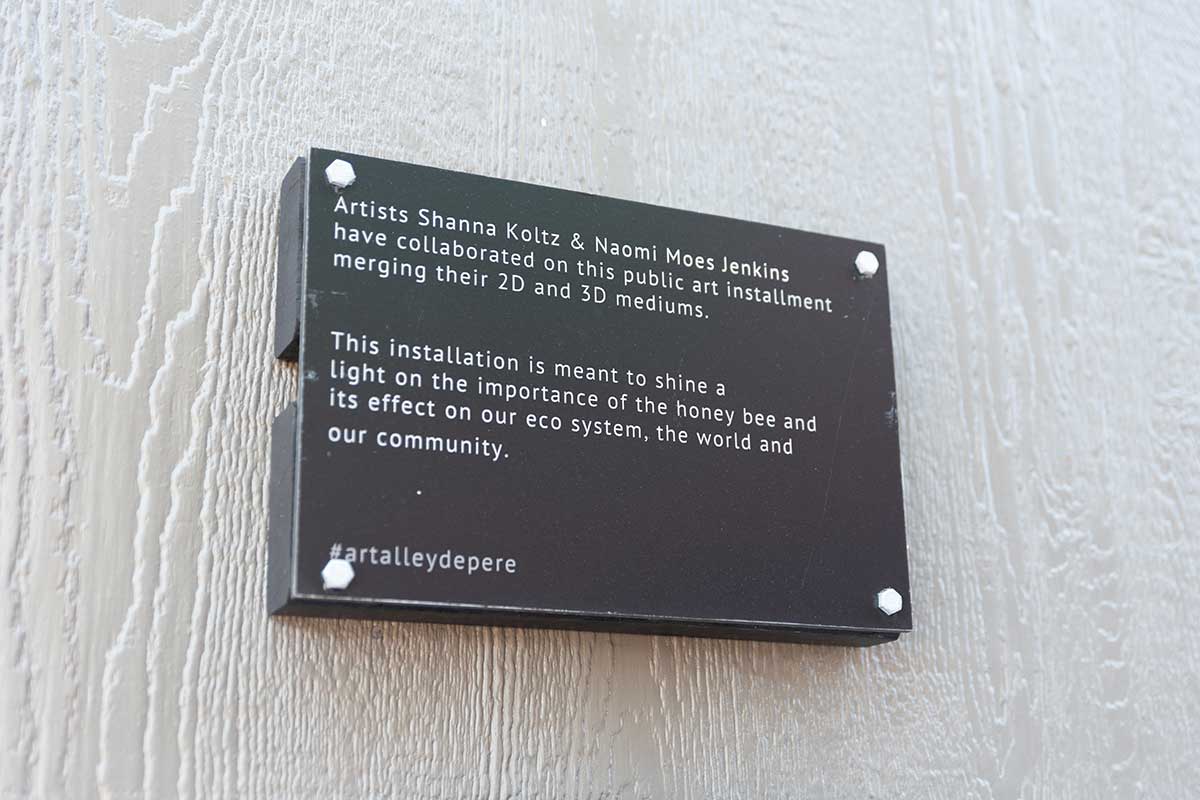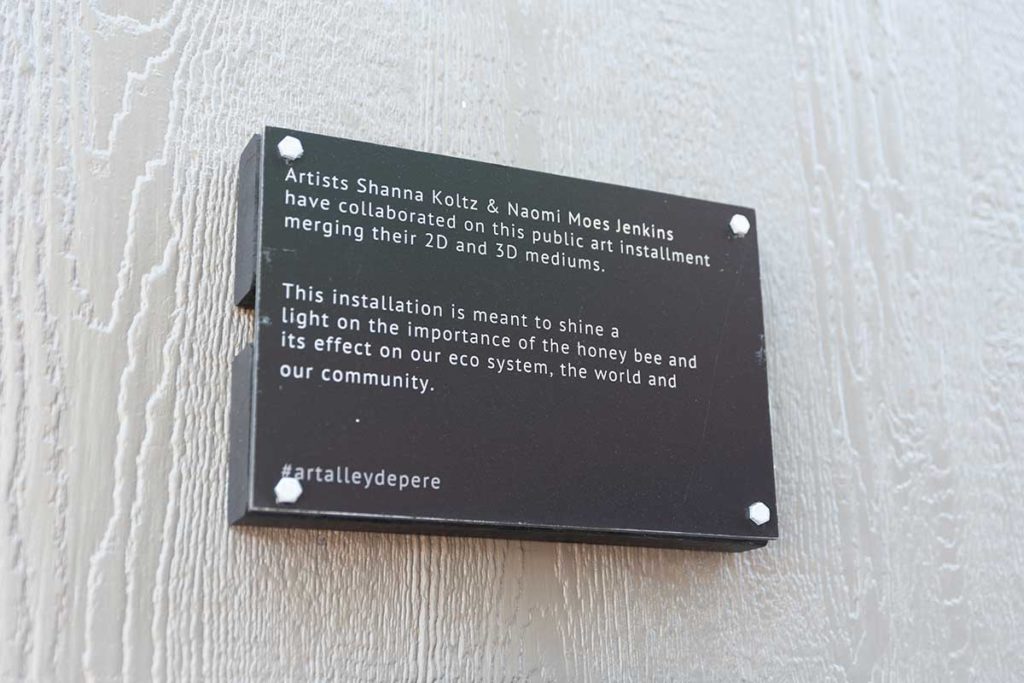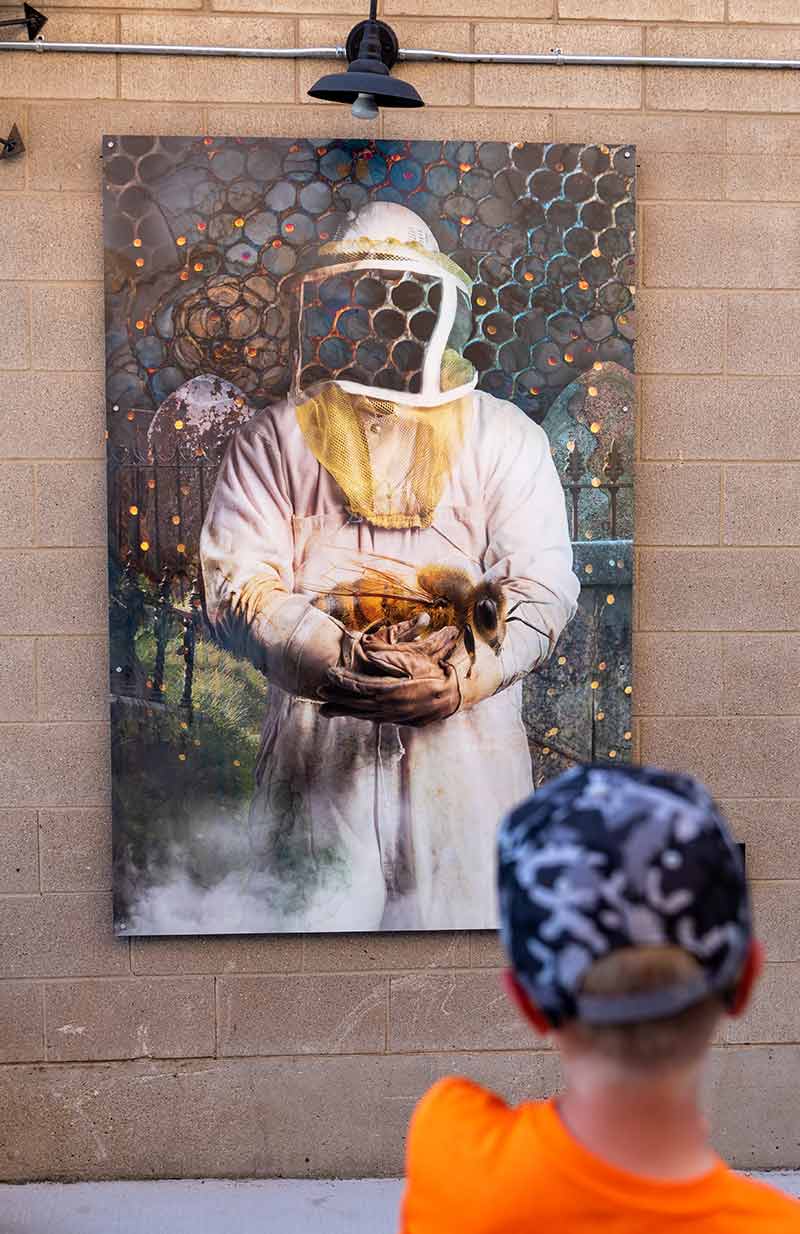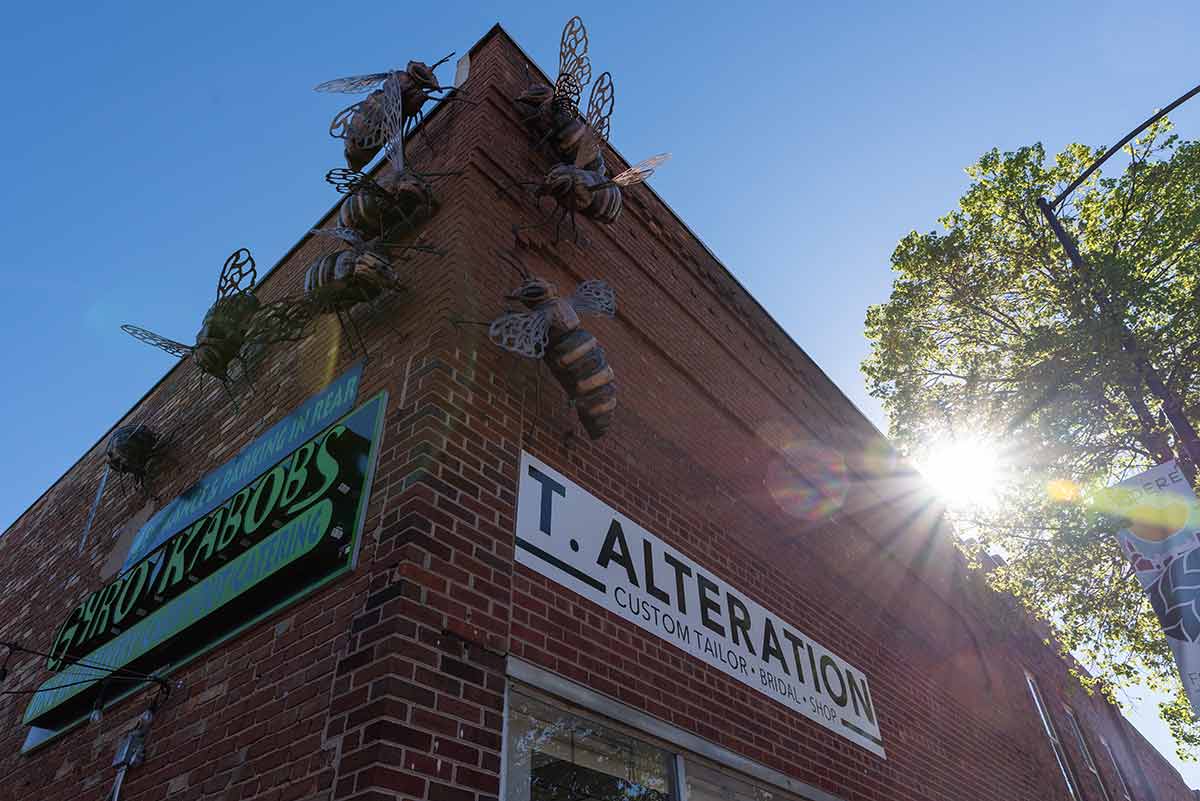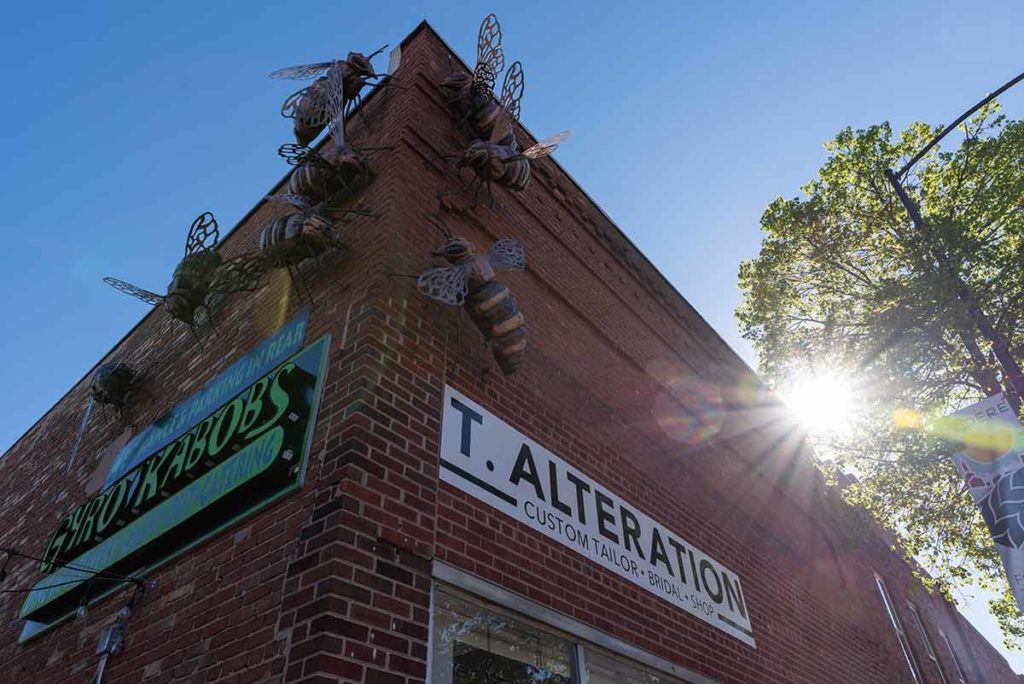 Sunset Point
Similar to the original practice in Paris, join the 'love lock' tradition at Sunset Point on the De Pere Riverwalk at Voyageur Park. Place a lock with your loved ones' initials or names carved in on the bridge and throw the key into the water.