A Day out at the Milwaukee Public Museum!
A short drive from the Fox Cities, Milwaukee has so many exciting things for families. We shared a bunch of great ideas here. One classic and yet still family favorite is the Milwaukee Public Museum (MPM). I remember strolling the Streets of Old Milwaukee on a middle school field trip! You'll find hidden treasures and learn a thing or two too. Make sure to plan enough time here, you could totally get lost for an entire day exploring.
The museum is 4 levels. Make sure to grab a map when you purchase your tickets or download one here. We visited on a Saturday and although it there were LOTS of people there, there is so much space that it didn't seem crowded and lots of room to push a stroller around.
Here are some of our favorite spaces at the Milwaukee Public Museum:
Streets of Old Milwaukee (1st Floor) – Stroll along the streets in the 19th Century. This popular exhibit just recently reopened with a refresh! The moody lighting and lifelike town is fun to explore. Note, there is a real candy store right in town, the Haymarket Candy Store. The line was outside the door when we were there so we distracted the kids and kept walking!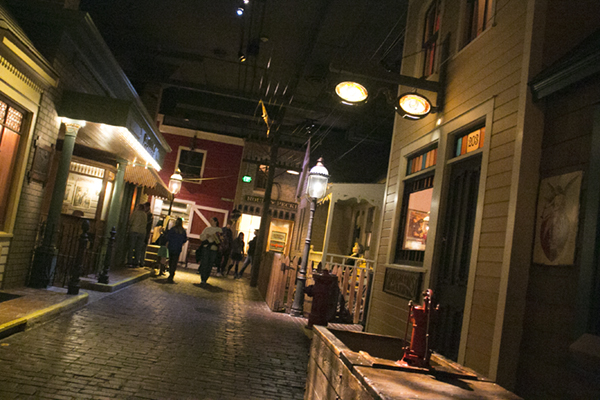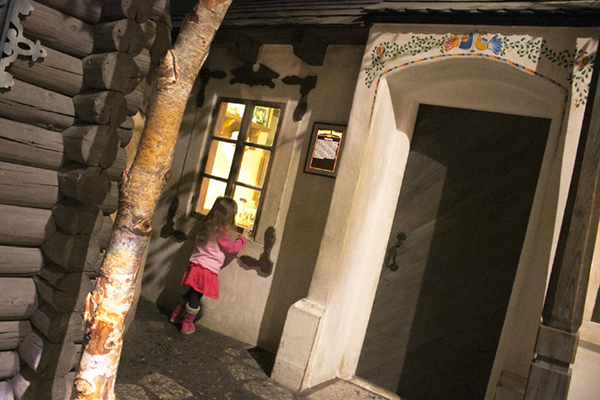 Jack Puelicher Butterfly Garden (1st Floor) – You will discover what seems like hundreds of butterflies in this indoor garden. One of our kids thought this was pretty cool, the other one was twitching and begging to get out. Make sure to get a butterfly kiss!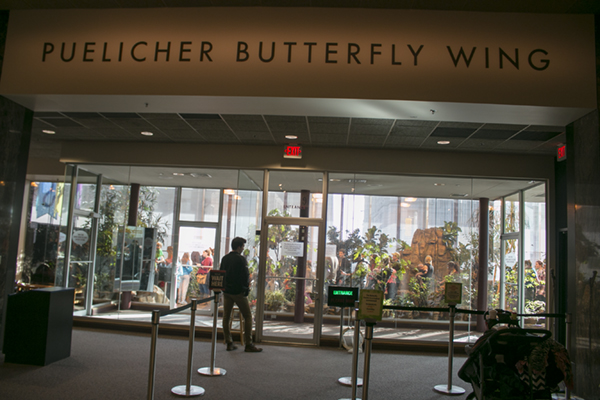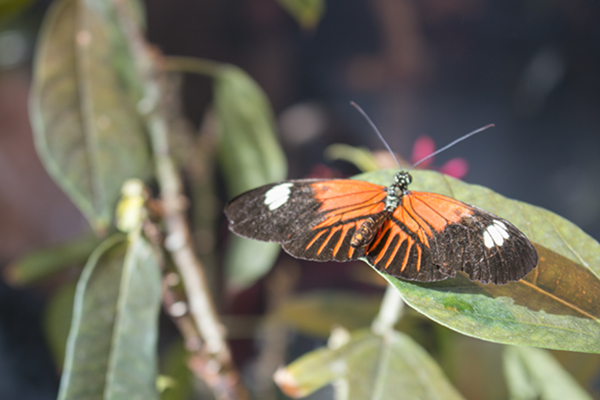 A Tribute to Survival (2nd Floor) – This is a fun exhibit exploring parts of Native American culture. Tepees, hunting, and a modern-day pow-wow are just some of the fun things to learn more about. Extra bonus points if you find the hidden rattlesnake button and stump the kiddos (hint: it's over by hunting display near the tepee).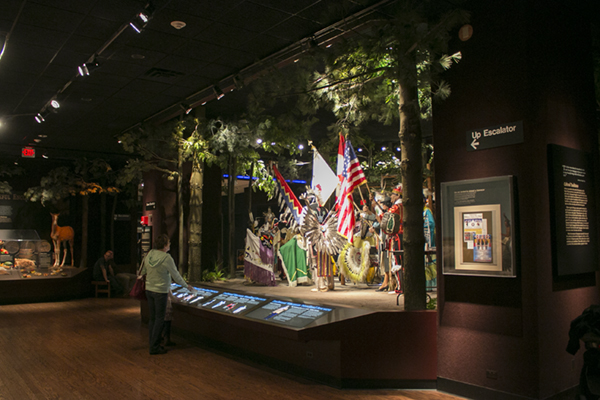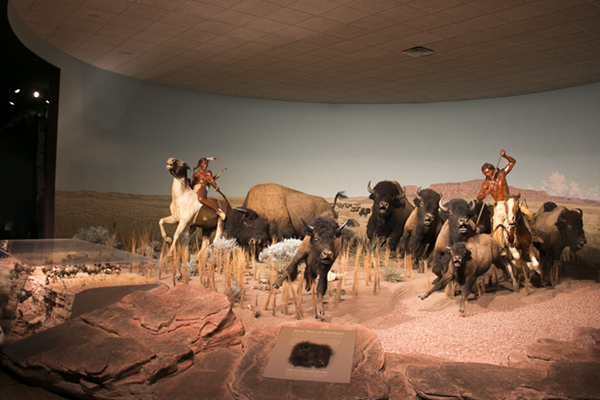 Living Oceans (3rd Floor) – Our girls loved the beautiful display of shells.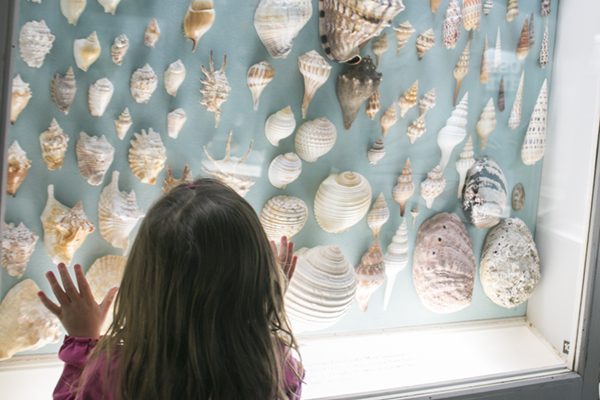 One Other Note: There is a Small Family Quiet Space on the 2nd Floor for private nursing or families with small children. I don't remember seeing it but if you can't find it just ask an employee, you'll find many walking the floors.
MPM General Admission
Includes all Permanent Exhibits and one Planetarium Program. Prices subject to change without notification.
Adult: $18
Youth (Ages 5 – 13): $12
Children 4 and younger: FREE
Senior (Ages 65+): $14 (with valid ID)
College Student / Active Military: $14 (with valid ID)
2020 FREE General Admission Days
Thursday, January 2, 2020 (Kohl's Thank You)
Thursday, February 6, 2020 (Kohl's Thank You)
Thursday, March 5, 2020 (Kohl's Thank You)
Thursday, April 3, 2020 (Kohl's Thank You)
Thursday, May 7, 2020 (Kohl's Thank You)
Sunday, May 10, 2020 (Mother's Day) FREE for all Moms
Monday, May 25, 2025 (Memorial Day) FREE for Veterans and current members of the military
Thursday, June 4, 2020 (Kohl's Thank You)
Sunday, June 21, 2020 (Father's Day) FREE for all Dads
Thursday, July 2, 2020 (Kohl's Thank You)
Thursday, August 6, 2020 (Kohl's Thank You)
Thursday, September 3, 2020 (Kohl's Thank You)
Sunday, September 13, 2020 (Grandparents Day) FREE for grandparents
Thursday, October 8, 2020 (Kohl's Thank You)
Thursday, November 5, 2020 (Kohl's Thank You)
Wednesday, November 11, 2020 (Veterans Day) FREE for Veterans and current members of the military
Thursday, December 3, 2020 (Kohl's Thank You)
---
Milwaukee Public Museum
800 W. Wells St
Milwaukee, WI 53233
(414) 278-2728

For more information about Milwaukee for your next trip visit:
visitmilwaukee.org