Northeast Wisconsin's got a ton of awesome cities, but Oshkosh is definitely one of our faves! You won't be bored because there are tons of fun activities and cool stuff to do in Oshkosh with the little ones!
Here is everything you need to know about Oshkosh for kids and families, from the best things to do, restaurants, museums, exploring nature, and the best-kept secrets! Rest assured, these authentic tips for this fun place are from locals, born and raised!
As Oshkosh locals, we are here to give you the inside scoop on all the family-friendly attractions, dining options, museums, and outdoor activities in the area.
Our guide offers authentic insights on the top places to visit, including exciting spots to explore, delicious places to eat, and museums worth checking out. Plus, we'll unveil some hidden gems that even some locals may not know about. You can rely on our guide as a trustworthy source for your Oshkosh adventure with your family!
Make sure to check out our sister site, Go Oshkosh Kids, for everything Oshkosh!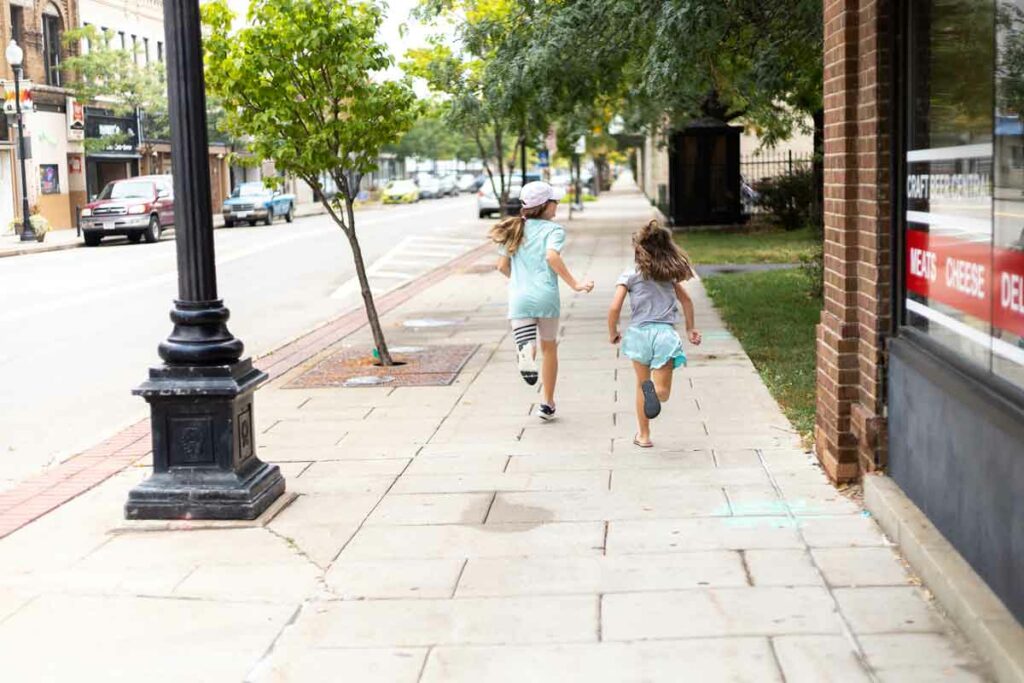 About our City: Oshkosh, Wisconsin
Oshkosh is a vibrant city nestled into the heart of Winnebago County in Wisconsin, surrounded by watery views of Lake Butte des Morts and the spot where the Fox River enters Lake Winnebago. The city effortlessly blends small-town warmth with urban energy.
As the proud host of the world-renowned EAA AirVenture, the largest aviation celebration, Oshkosh becomes a hub of excitement and innovation, captivating aviation enthusiasts from around the globe each July. Beyond the thrill of flight, the city cherishes everyday beauty, with picturesque parks where families gather, children play, and nature flourishes. Oshkosh offers numerous outdoor havens to explore, from tranquil shores to inviting public gardens at The Paine.
With its boundless energy, natural splendor, and welcoming community, Oshkosh inspires adventures and celebrates life's simple pleasures to create unforgettable memories.
Population: 65,948
County: Winnebago
Surrounding Towns: Neenah, Fond du Lac, Winneconne
Zip Codes: 54901, 54902, 54903, 54904, 54906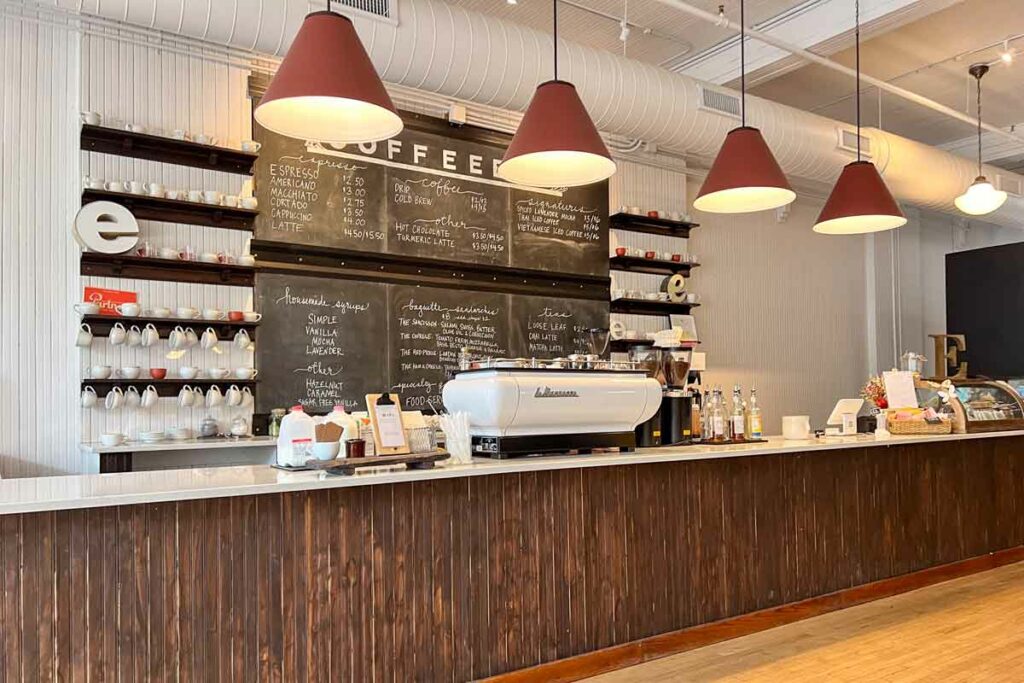 Downtown Oshkosh
The lively downtown showcases unique shops, diverse cuisine, and a welcoming community. Oshkosh captivates visitors with its spirit of adventure, natural beauty, and genuine Midwestern hospitality.
Oshkosh Farmers Market
Find the Oshkosh Famers Market on N Main St and 100 block of Chruch Street every Saturday morning of the summer into the fall. This warm weather weekend highlight has been voted Winnebago County's Best Family Event seven times! Discover local food artisans as well as a variety of fresh, locally grown produce along with specialty treats, handcrafted items, baked goods, flowers, hot food, coffee, meats, cheese, live music, and much more!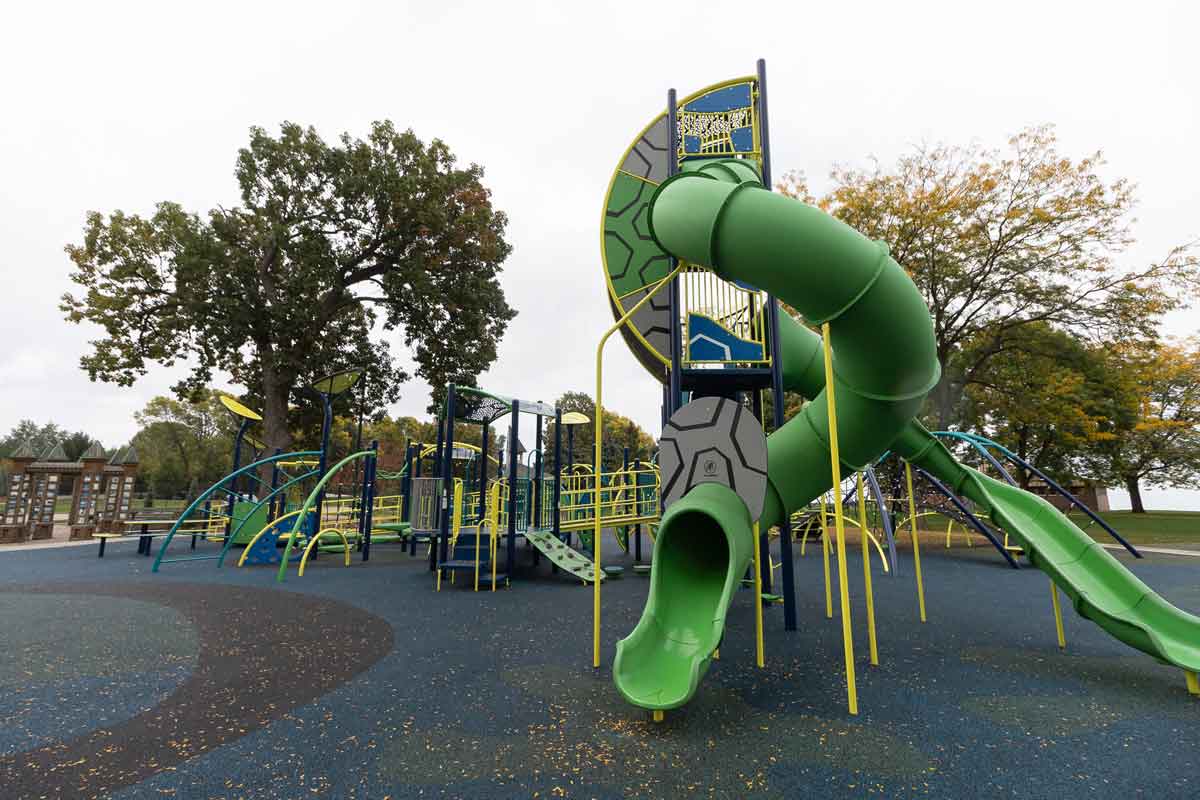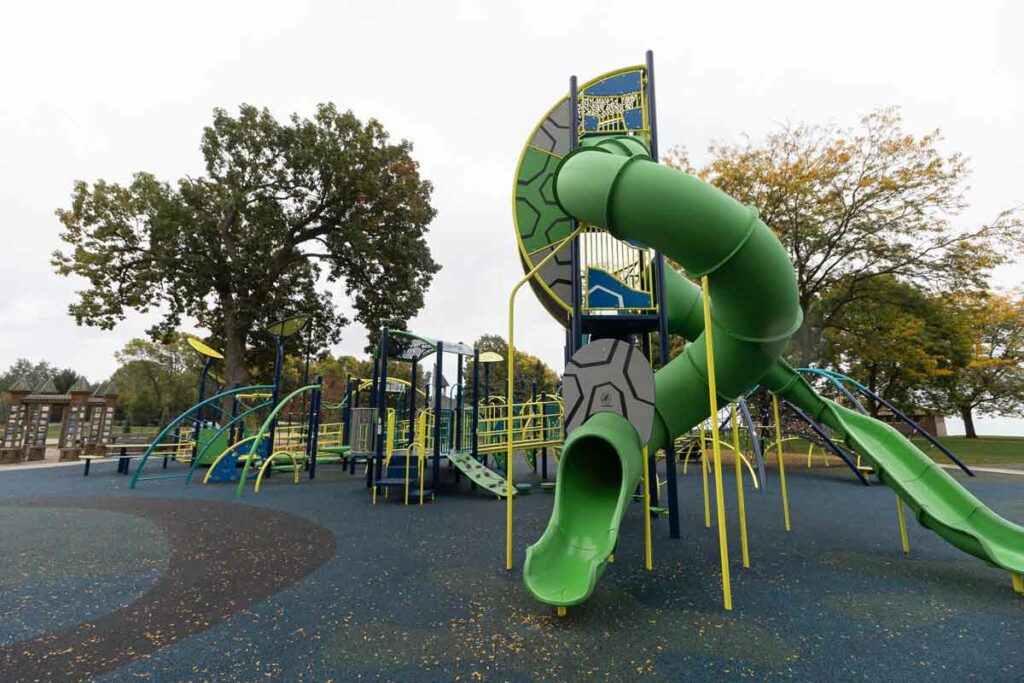 Parks in Oshkosh
Oshkosh features many parks that offer opportunities for outdoor fun and relaxation. Enjoy open spaces, playgrounds, and scenic views at these family-friendly parks.
Menominee Park and Zoo – A true destination park with a large, modern playground, beach, zoo, amusement park, and plenty of space to run, play, and picnic.
Bauman Park – A pirate-themed neighborhood mini park and playground perfect for your littlest swashbucklers.
South Park – A play all-day park with sports courts, a paved trail, a splash pad, and a universal playground.
Congress Tot Lot Playground – Adorable small park perfect for littles with lots of energy to burn before a visit to another Oshkosh must-see destination.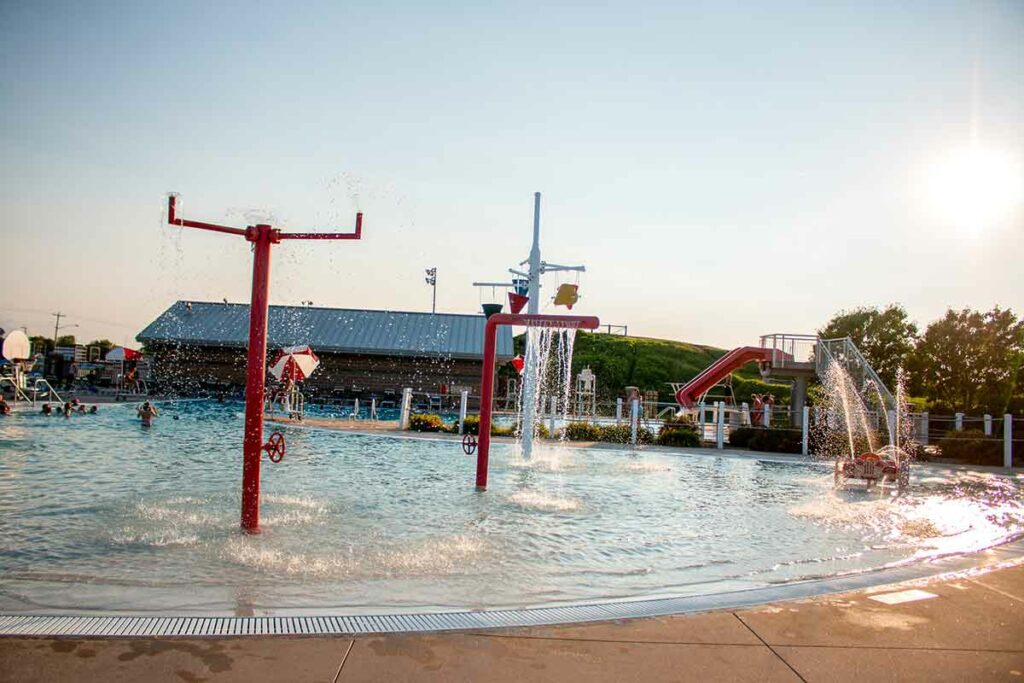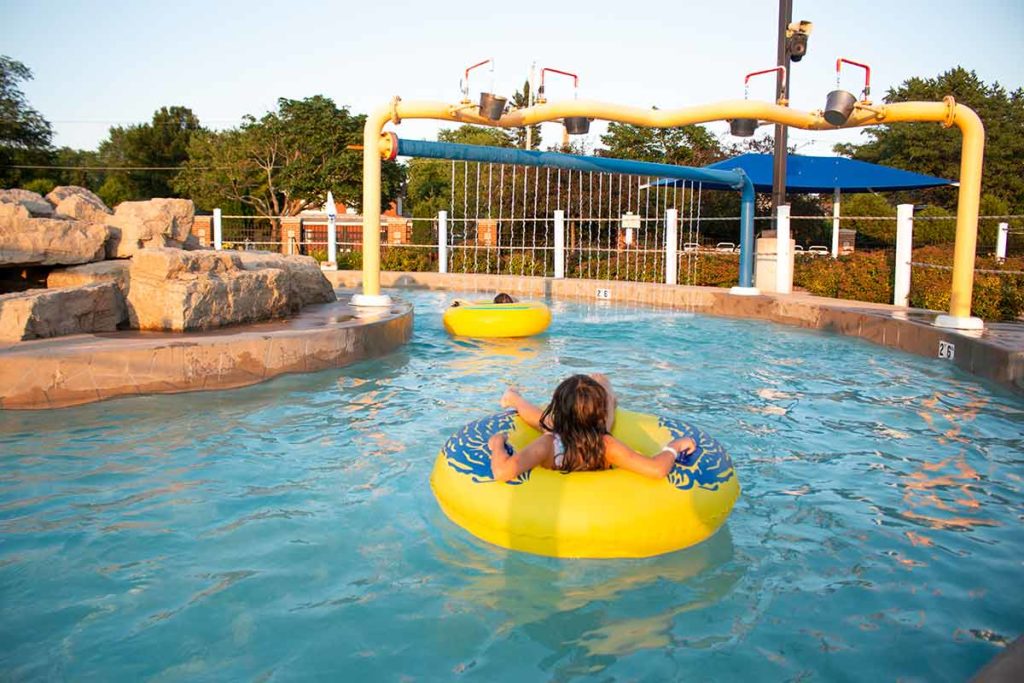 Largest Park: Menominee Park stretches out over 109 acres that include a beach, zoo, large playground, and seasonal amusement park with a miniature train.
Oldest Park: South Park is one of Oshkosh's oldest parks with many modern updates, including a splash pad and universal playground.
Public Golf Course: Utica Golf Club, Westhaven Golf Club. For an approachable full-course alternative for the whole family, try Sunset Par 3.
Disc Golf Course: For a fun twist on traditional golf, try out Oshkosh's disc golf courses at Red Arrow Park and Yellow or Green Winnebago Disc Golf Courses.
Indoor Pools & Splash Pads: Enjoy water play year-round at Oshkosh's indoor pools and splash pads. These family-friendly facilities provide a safe and exciting environment for water-based fun.
Pollock Community Water Park: Escape the heat and take your family to Pollock Community Water Park, where thrilling water slides, splash zones, and a relaxing lazy river deliver a fun and affordable water park experience.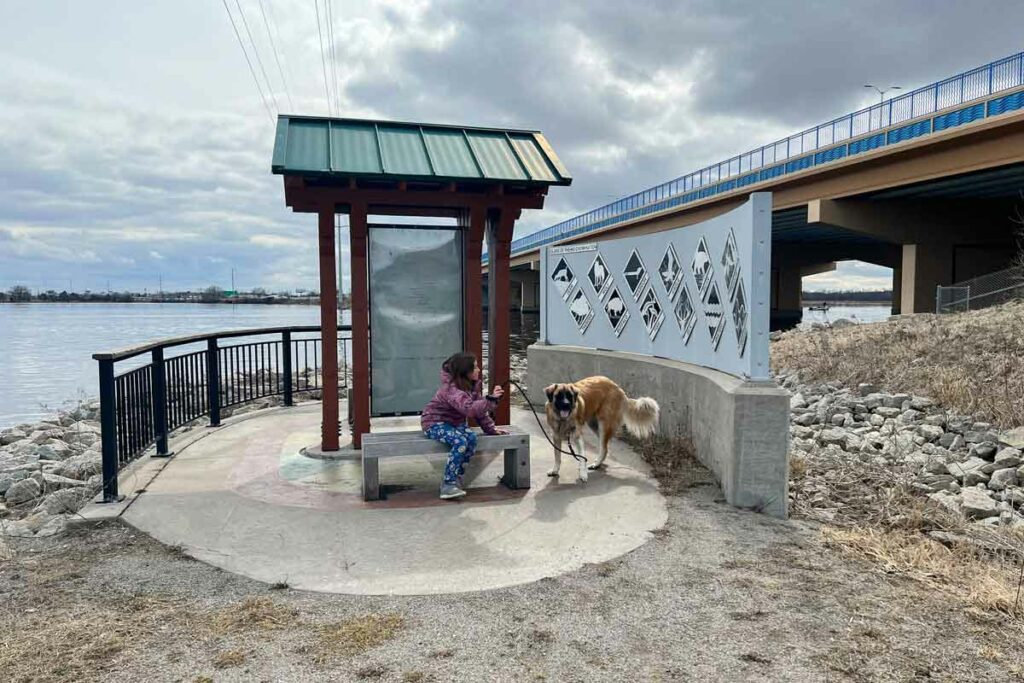 Hiking Trails in Oshkosh
Did you know Winnebago County is covered with beautiful trails? Many trails around Oshkosh are easily accessible. Whether you are training with your kids for a Fun Run or just burning off some energy, we have you covered! Here is a list of our favorite family-friendly walking, hiking, and biking trails that are both toddler and stroller approved.
Tribal Heritage Crossing of the Wiouwawsh State Trail: This family-friendly trail offers a unique outdoor experience. The trail runs along the Interstate 41 causeway and features 13 overlooks highlighting the Native American Tribes of Wisconsin and the History of Lake Butte des Morts.
Wiouwash State Trail: Explore the picturesque Wiouwash State Trail, a family-friendly trail that winds through scenic landscapes, offering opportunities for walking, biking, and enjoying the outdoors.
Riverwalk: Stroll along the Riverwalk in Downtown Oshkosh, where families can enjoy scenic views of the river while taking a leisurely walk or bike ride.
Menominee Shoreline Trail to Menominee Park: Follow the Menominee Shoreline Trail to Menominee Park, a picturesque route that combines nature with urban landscapes. Enjoy a leisurely walk or bike ride with your family after a visit to the Menominee Zoo.
Asylum Point Park & Lighthouse: Visit Asylum Point Lighthouse and Park. The beautiful park is perfect for a picnic and family-friendly walk along the shoreline and enjoying stunning views of Lake Winnebago. Then wander over the walking bridge to the small island in the bay and the historic lighthouse. The lighthouse is not open for tours, but you can explore around the outside, which is a perfect place for photo opportunities. About 3 miles of dirt path are in a loop and a short out and back to the lighthouse.
Rusch Park: Immerse yourself in nature at Rusch Park with a walk around the creek and historic Rusch Homesite, Gardens, and Tree Canopy.
Glatz Nature Conservancy: This nature conservancy is a historic site of the two breweries that formed Oshkosh Brewing Company and worked until 1911. The breweries were dismantled, but the one brewery wall remains, and the caverns have been reinforced. You'll find short, rustic trails to explore the area.
Sheldon Nature Trail: The Sheldon Nature Area is a 26-acre outdoor classroom and part of the Oshkosh Area School District. The trail also connects with Oakwood School. Enjoy the school playground during non-school days before or after your hike!
Ken Robl Conservation Park: The gravel walking trails are an example of an end-use landfill to benefit the community. Educational stations along the pond and green space also focus on solid waste and recycling programs in the community.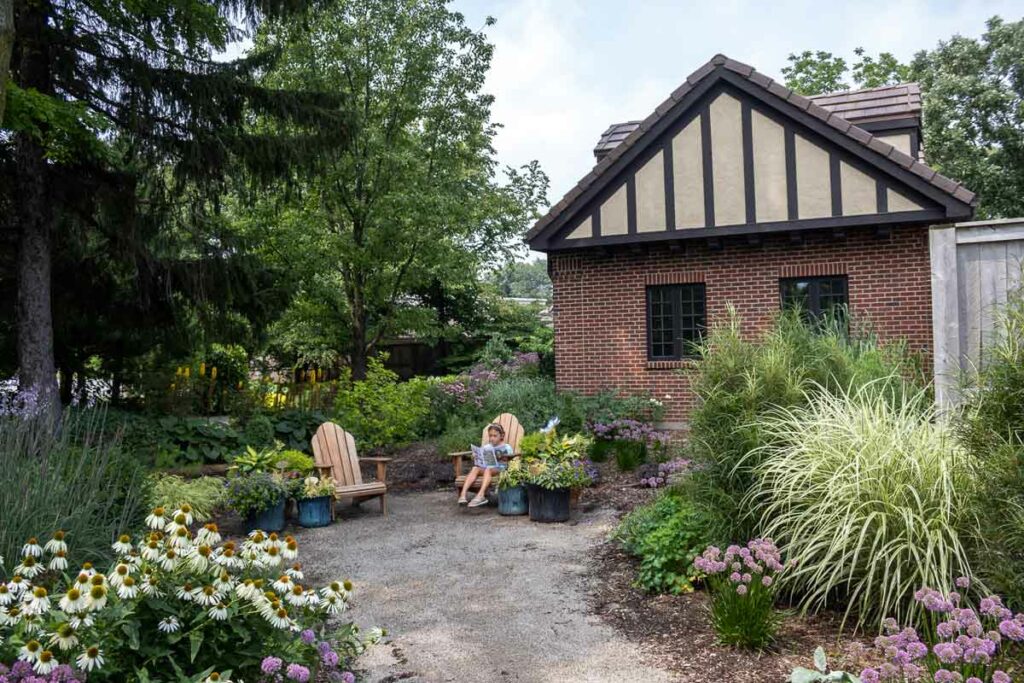 Paine Art Center and Gardens
The Paine Art Center and Gardens is an Oshkosh landmark, a preserved historic estate with a mansion and gardens. The botanic gardens rest on 3 acres in the middle of the city! The classic European-style architecture also hosts visiting art exhibits that are perfect for a family day or a date night.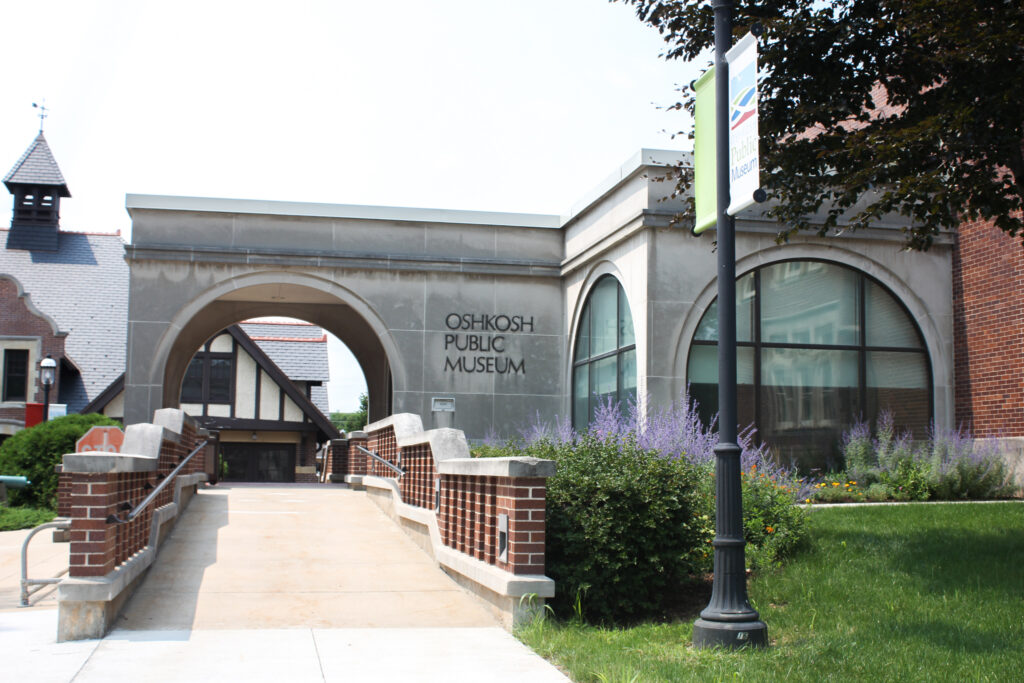 Oshkosh Public Museum
Step into the past and uncover Oshkosh's history at the Oshkosh Public Museum. It is housed in the Edgar and Mary Jewell Sawyer House, which is part of the Algoma Boulevard Historic District, and listed on the National Register of Historic Places. Don't miss the hourly performance of the Apostles Clock, a truly unique piece of Wisconsin Folk Art; this is one of the few remaining monumental clocks and features rotating tunes from a Regina music box.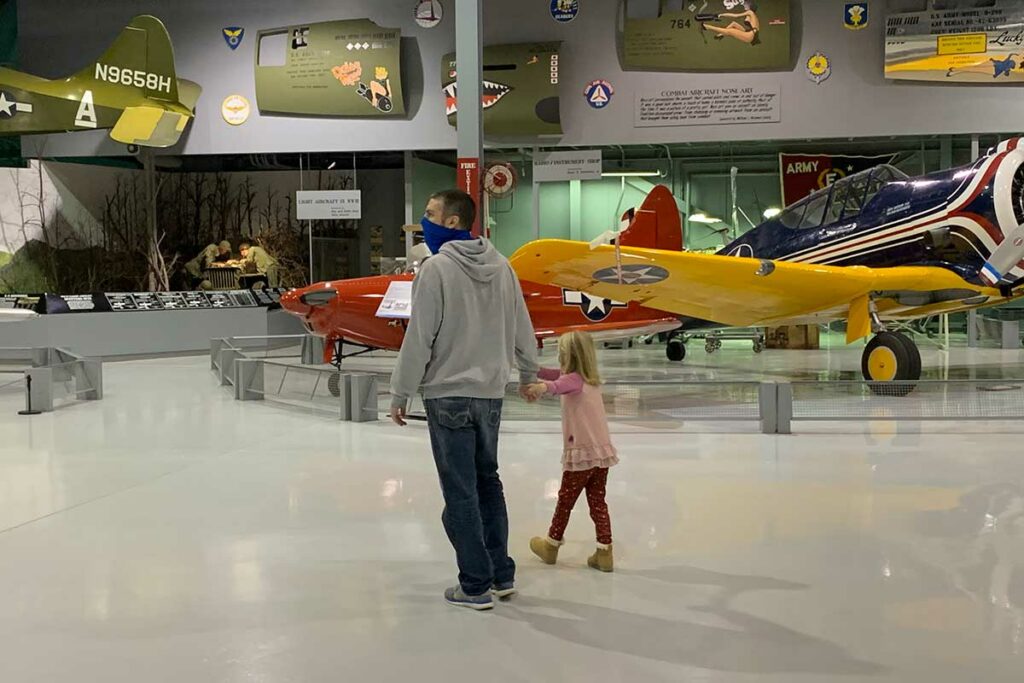 EAA Aviation Museum
If you're looking for a fun, educational day with the family, you can't beat a visit to the Experimental Aircraft Association (EAA) right here in Northeast Wisconsin. The EAA Aviation Museum is known worldwide thanks to the annual EAA Airventure Fly-in, but the aviation museum itself offers fascinating and engaging exhibits daily for adults and children alike.
Hands-on exhibits, a cockpit simulator, and the Kidventure Gallery are sure to be favorites.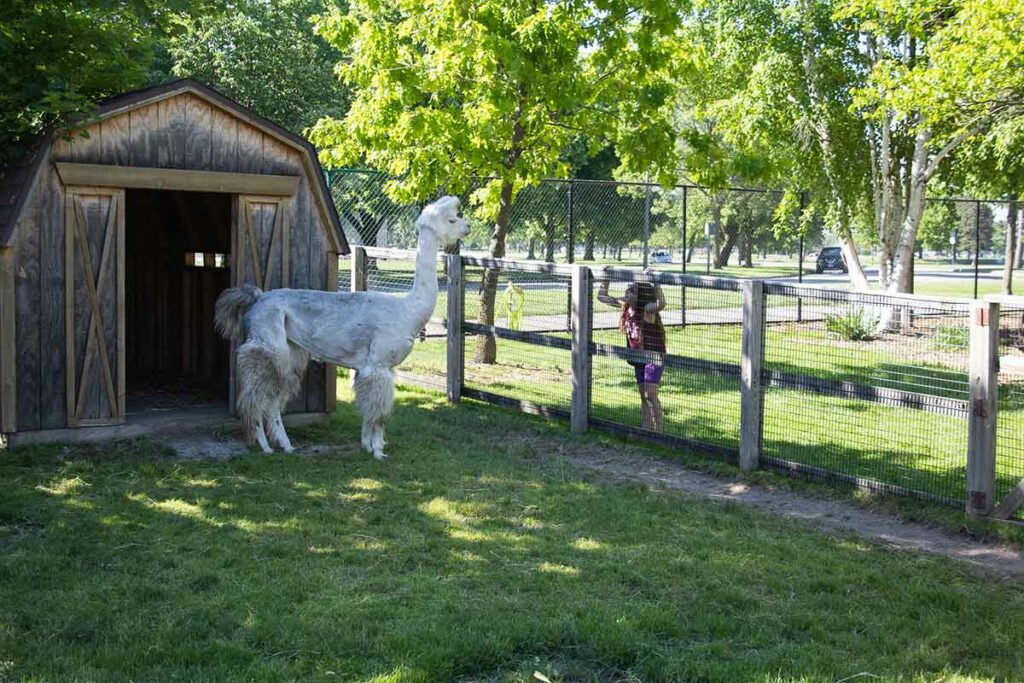 Menominee Park Zoo
Menominee Park is one of our family's favorite destinations. Located on the east side of Oshkosh along the shores of Lake Winnebago, Menominee Park is part of the City of Oshkosh Parks Department. The park includes a free admission zoo, beach, playground, train ride and more!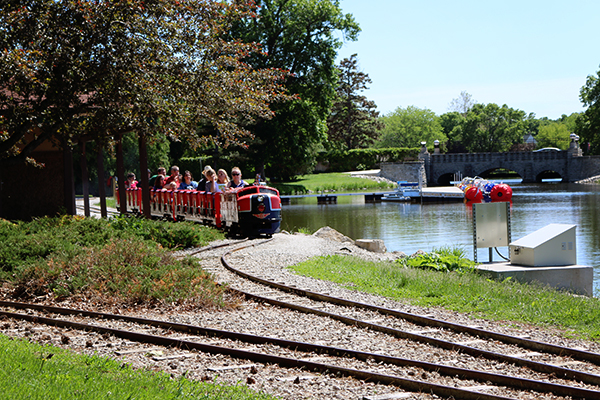 Menominee Park Zoo is located near the playground. Admission is FREE but consider dropping a donation on the way out. The animals are all around a beautiful pond and the trail is very stroller friendly. The zoo is approximately 8 acres and homes about 30 – 50 animals from goats, llamas, birds, otters, elk, wolves, and more. Permanent exhibits include wolves, elk, and otters. Also, check out the interactive educational displays created by kids to entertain and educate kids!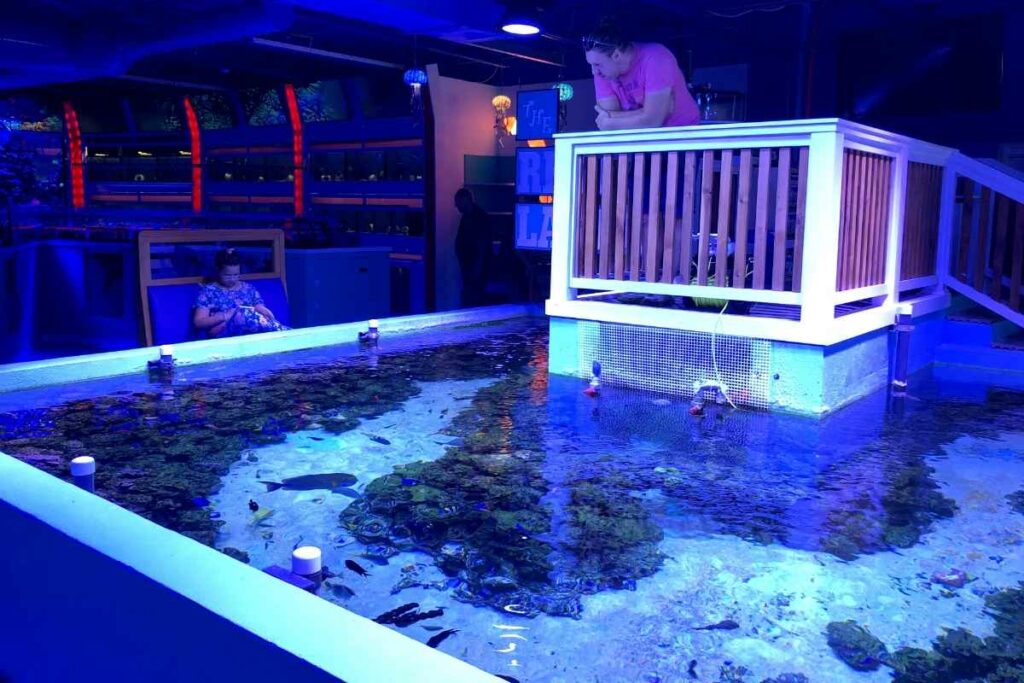 Sanctuary Aquatics
Sanctuary Aquatics is a regional destination for fish families and reef keepers. It has the feel of a small aquarium with a freshwater area featuring rays and a huge, open saltwater lagoon full of coral and fish that have been raised at the on-site aquaculture facility.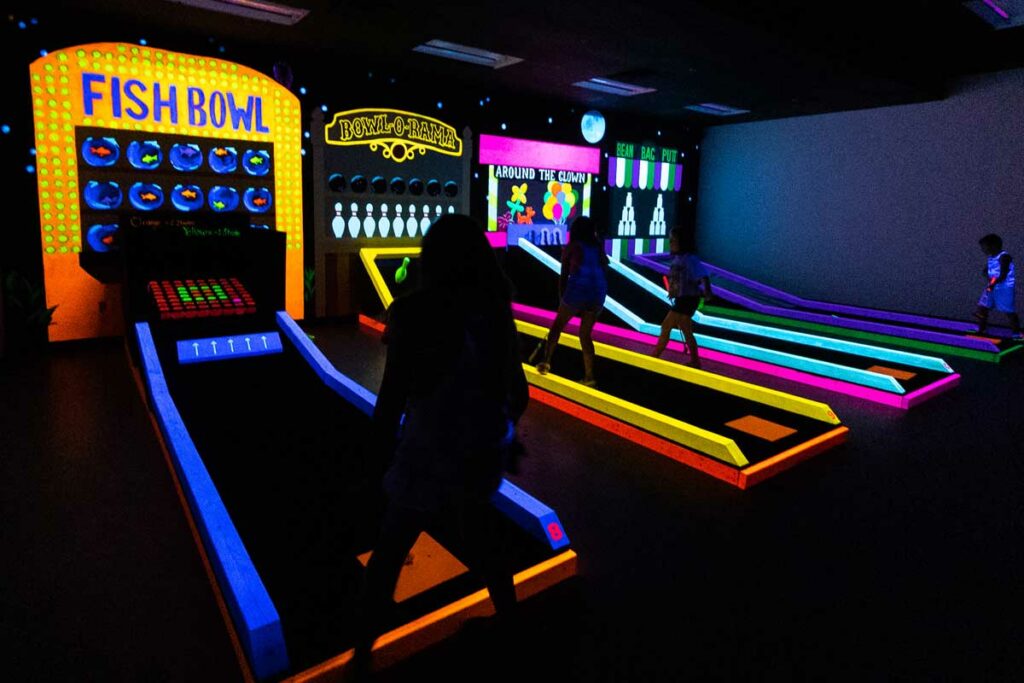 Glow in the Park Mini Golf
Glow in the Park Mini Golf – Neon balls, fluorescent features at each hole, and glow-in-the-dark murals and decorations all around make this spot a perfect family destination for a bright twist on mini golf.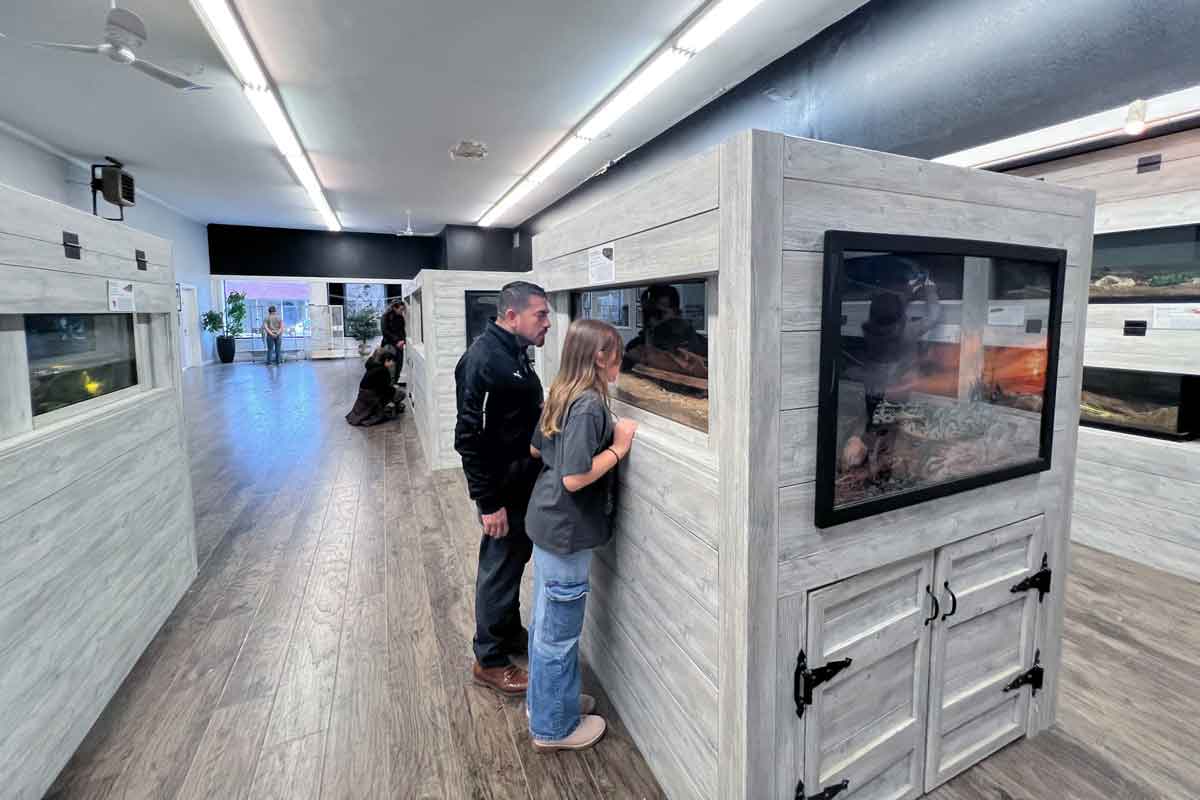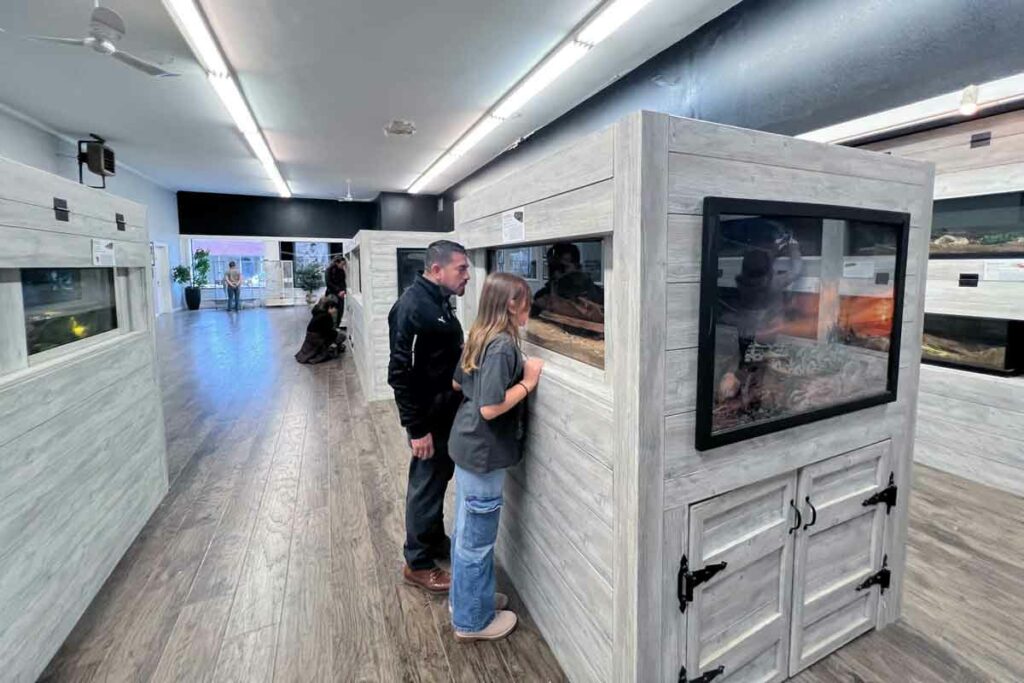 MToxins Venom Lab
MToxins Venom Lab is a state-of-the-art facility that extracts and isolates venom compounds for biomedical research and drug development. The lab is open to the public and is a unique opportunity for families to learn more about the venom-collecting process and see some pretty cool snakes!
Stop for a treat at Oaks Candy Corner or Rhapsodies Gourmet Frozen Custard after your visit!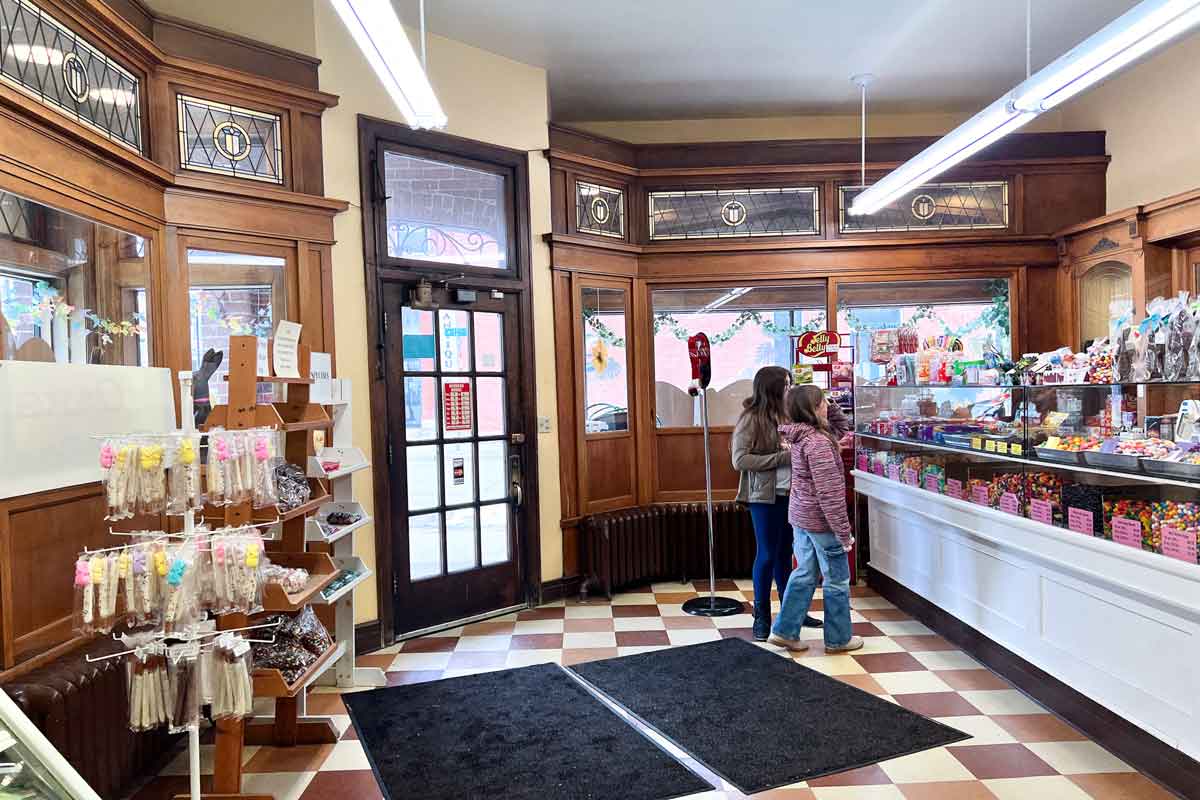 Military Veterans Museum and Education Center
Pay tribute to the bravery and sacrifices of military veterans at the Military Veterans Museum and Education Center. Families can learn about the nation's military history through exhibits and artifacts.
Adventure Games & Hobby
Unleash your family's spirit of adventure at Adventure Games & Hobby. Explore a wide selection of board games, puzzles, and hobby supplies to provide endless entertainment for all ages.
Escape Oshkosh
Put your problem-solving skills to the test as a family at Oshkosh's escape room. Work together to solve puzzles and unravel mysteries, making lasting memories along the way.
Fire Escape
Let your inner artists loose on your next family day in Oshkosh. No reservations are needed to pop in and paint your own pottery creation.
Settler's Mill
Enjoy 18 holes of mini golf on an outdoor course featuring waterfalls, streams, and rivers. There is a snack shop and arcade indoors at this attraction just outside of the Outlet Shoppes at Oshkosh, right off Highway 41.
Oshkosh Arena
Catch exciting sports events and live performances at the Oshkosh Arena, providing entertainment options for the whole family throughout the year.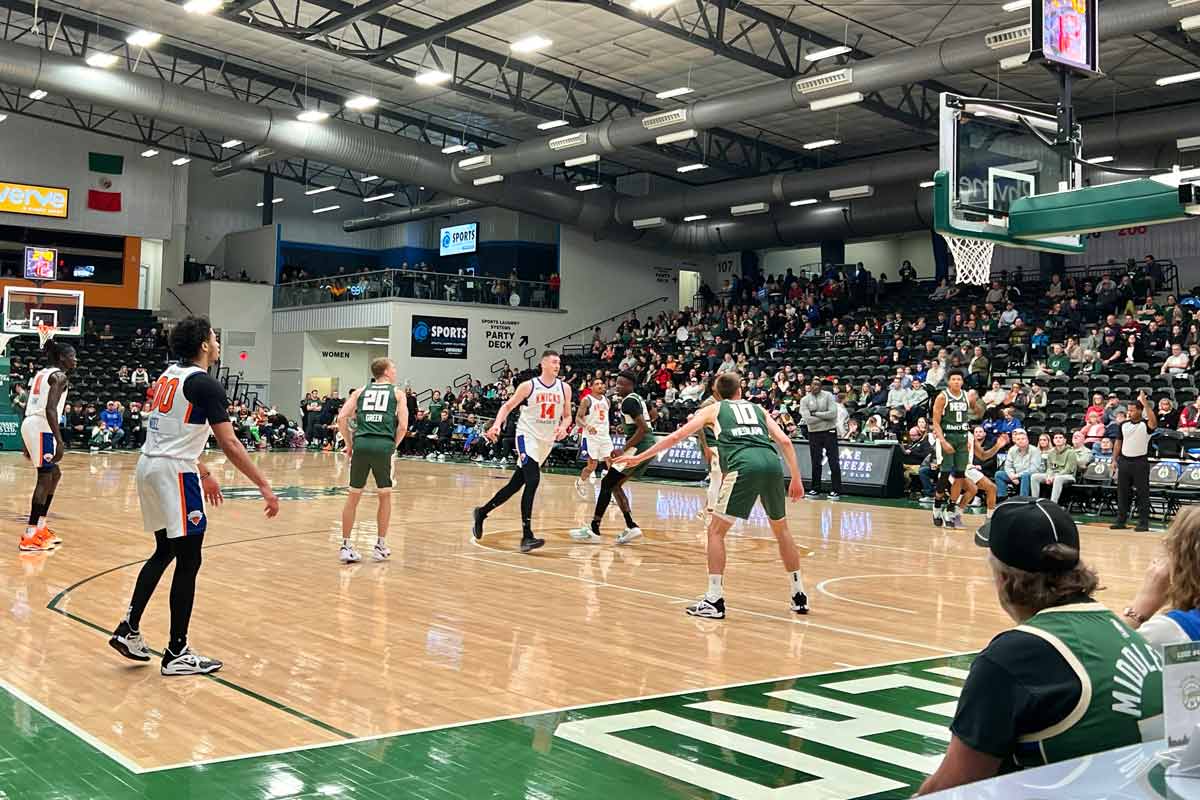 Wisconsin Herd
Cheer on the Wisconsin Herd basketball team as they showcase their skills in thrilling games, providing family-friendly sports entertainment.
The Wisconsin Herd basketball season runs from November through March, with 3-6 home games a month. Almost every home game has a fun promotion! Some of our favorites have been Marvel Super Hero night, Star Wars night, and Pointer's Birthday and you know you'll always have a great time at Fan Appreciation night!
All home games are played at the Oshkosh Arena at 1212 South Main Street, Oshkosh. This relatively new space was built in 2017 and holds up to 4,200 fans!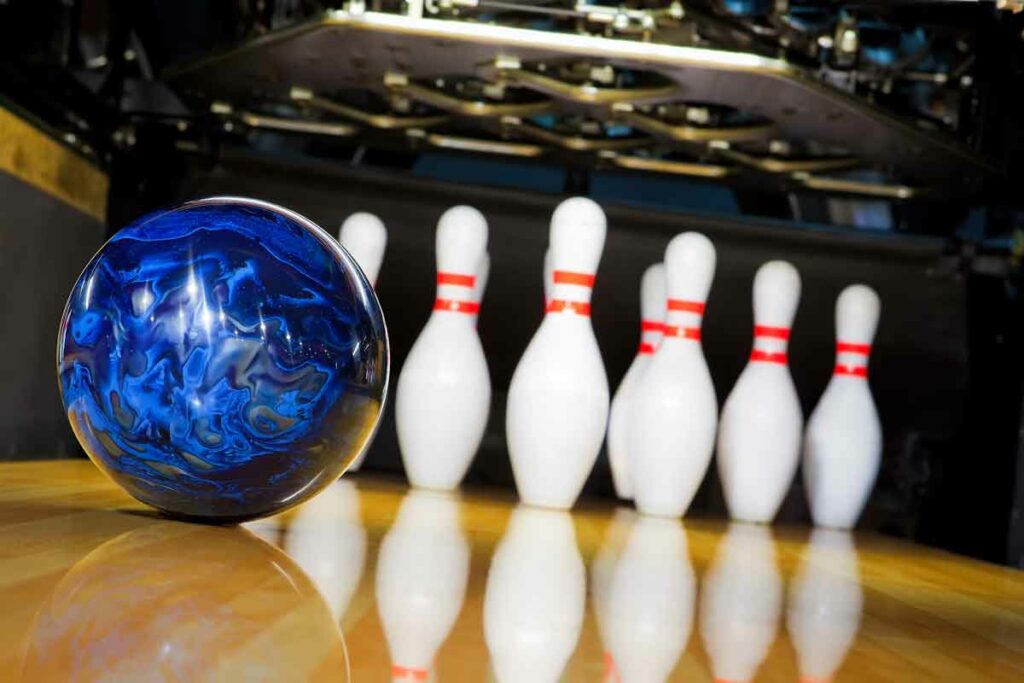 Bowling in Oshkosh
Winnebago County's best bowling alley is Rev's in Oshkosh on Washburn Street. Check out cosmic bowling and leagues for adults and kids.
Oshkosh YMCA
The 20th Street YMCA has an incredible aquatic center with open swim times for families and indoor ice and soccer arenas for year-round active fun.
Murals in Oshkosh
Take a selfie in front of one of Oshkosh's murals!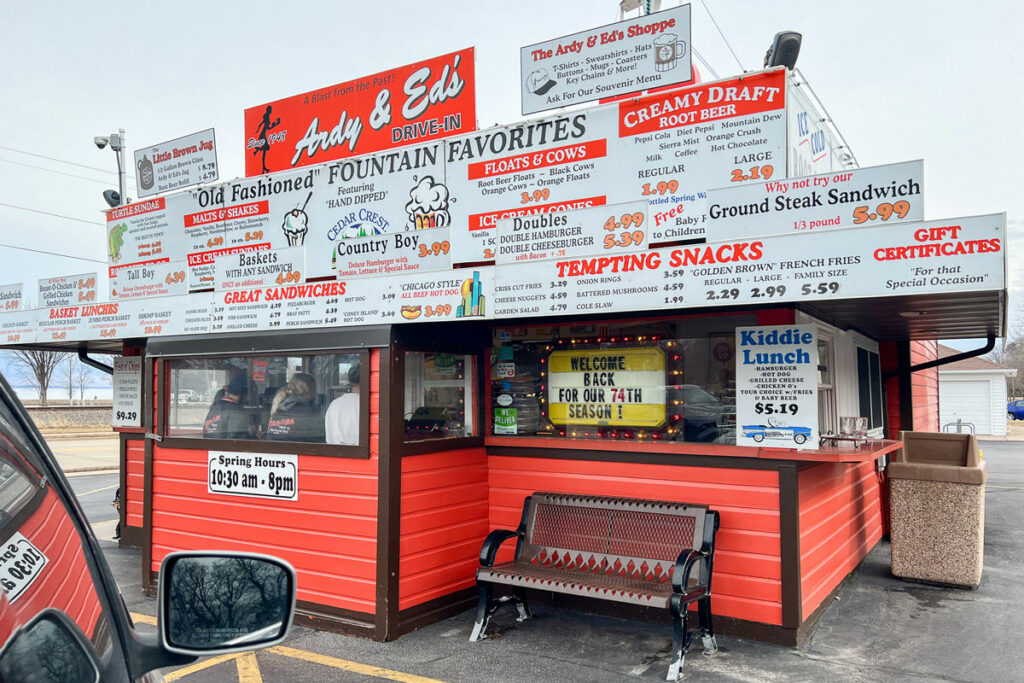 Restaurants in Oshkosh
Oshkosh has so many great restaurants, from kids eat free, family-friendly to elegant date night, breweries, igloos in the winter, and outdoor dining.
The Mineshaft is a family favorite! More than just a destination for family dining, this 50,000+ square foot facility features an exciting arcade and game room. They're even open for breakfast if you want to sneak in some fun before naptime!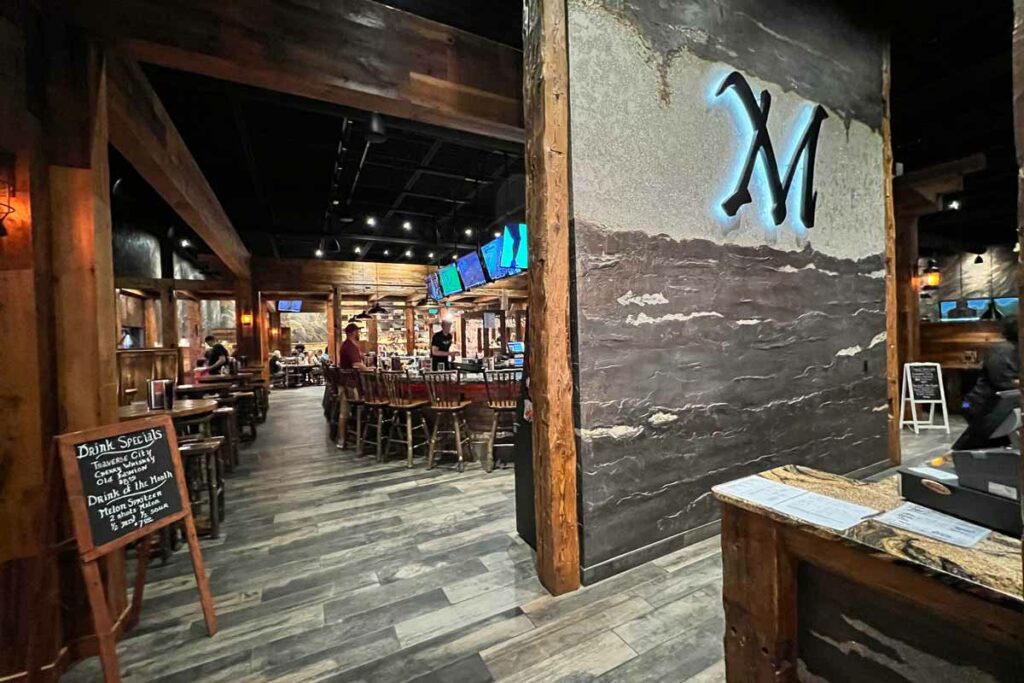 Some of our Favorites:
Ardy & Ed's Drive-in: Seasonal drive-in with all of your classic favorites on the shore of Lake Winnebago.
Leon's: An old-school parlor and iconic drive-in with retro decor featuring sundaes, cones, rotating daily special flavors of custard, and classic sandwiches.
Carrot & Kale: Fresh juices, smoothies, coffee, tea, specialty drinks, and fresh salads, toasts, and smoothie bowls.
Date Night Restaurant: Dine by the water at Fox River Brewing Company and enjoy a full menu of American favorites, pizzas, beers, and wines. Or stick near downtown and check out Manila Resto for a fusion of Filipino, Asian, and American food cultures, creating a unique menu including fresh sushi, specialty dishes, and robata grill.
Pizza in Oshkosh: Serving up specialty and create-your-own pizza in Oshkosh since 1959, West End Pizza is ready for you to dine in or carry out a baked or ready-to-bake pie.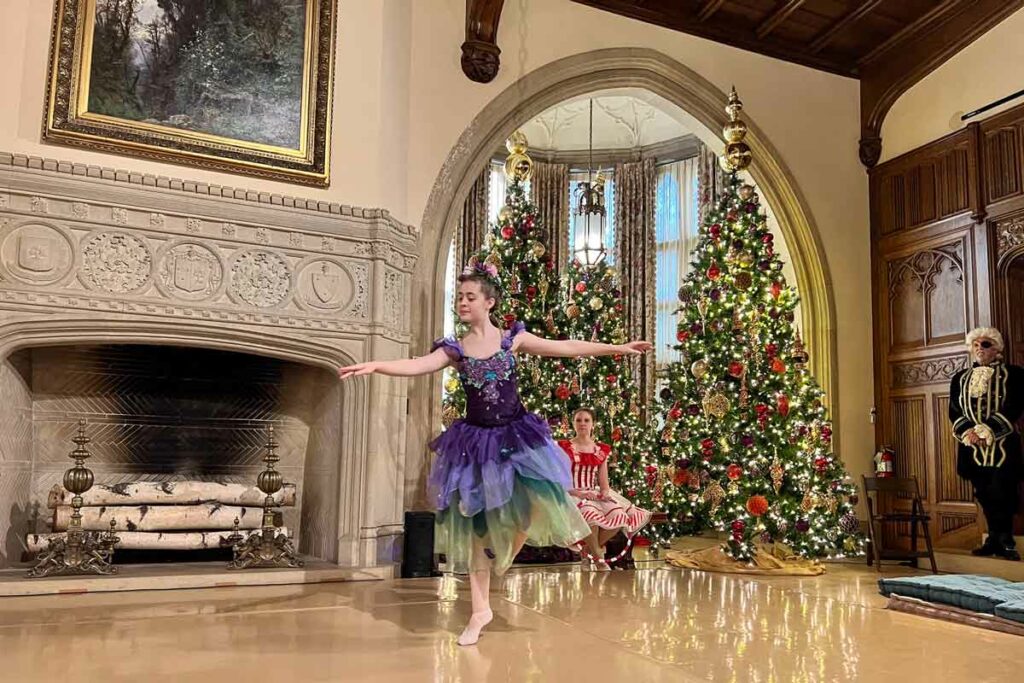 Things To Do This Weekend in Oshkosh
Looking for things to do in Oshkosh, WI, this weekend? Check out our events calendar! It's the largest family-friendly calendar in Northeast Wisconsin and includes special events, free and cheap events for kids, families, and some adult-only date night options! Make sure also to check out our favorite summer events, festivals, and fairs near the Fox Cities!
Most Loved Oshkosh Events
EAA AirVenture – Last week of July
Best Summer Events: Faire on the Green at the Paine Art Center, Alley Art Market and Art Night, Waterfest, Lifest, Winnebago County Fair, Free Family Movie Nights at Leach Amphitheater
Best Fall Event: Zooloween
Best Winter Event: Nutcracker in the Castle, Celebration of Lights
Favorite Things to Do by Month