Not far from the Wisconsin Dells, the Baraboo Area in Sauk County, Wisconsin boasts many famous attractions, such as the Circus World Museum featuring artifacts from the Ringling Brothers Circus, Devil's Lake State Park, and the International Crane Foundation — but it's also home to several gems that are a little more off the beaten path.
These spots are frequented by the locals and offer various activities for you and your family to enjoy a day trip to the beautiful Baraboo Range area. Ready to hit the road? Here is an itinerary that will keep you on track to easily visit all the hot spots in one day!
Start your morning with a family breakfast at the Broadway Diner in downtown Baraboo. This restored 1954 diner is a great place to fuel up on all of the typical diner breakfast fare before embarking on a busy day of exploring everything this small town and the surrounding hills have to offer.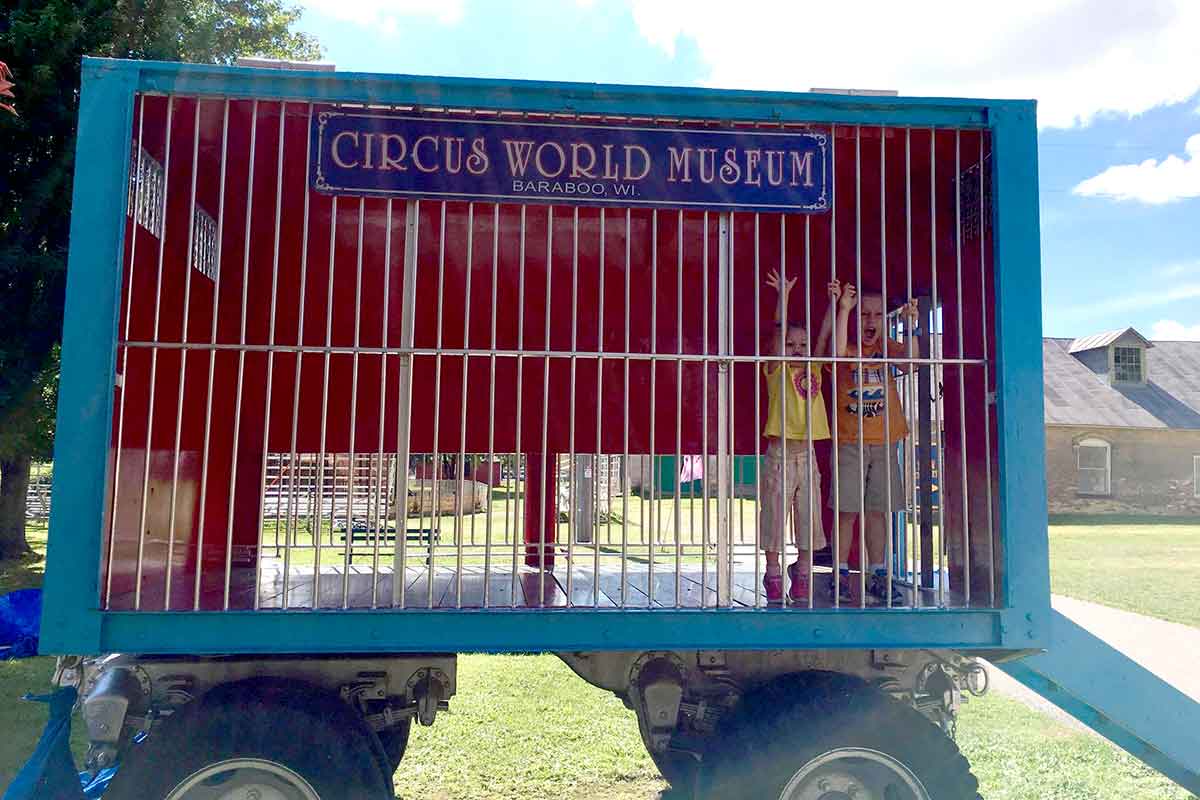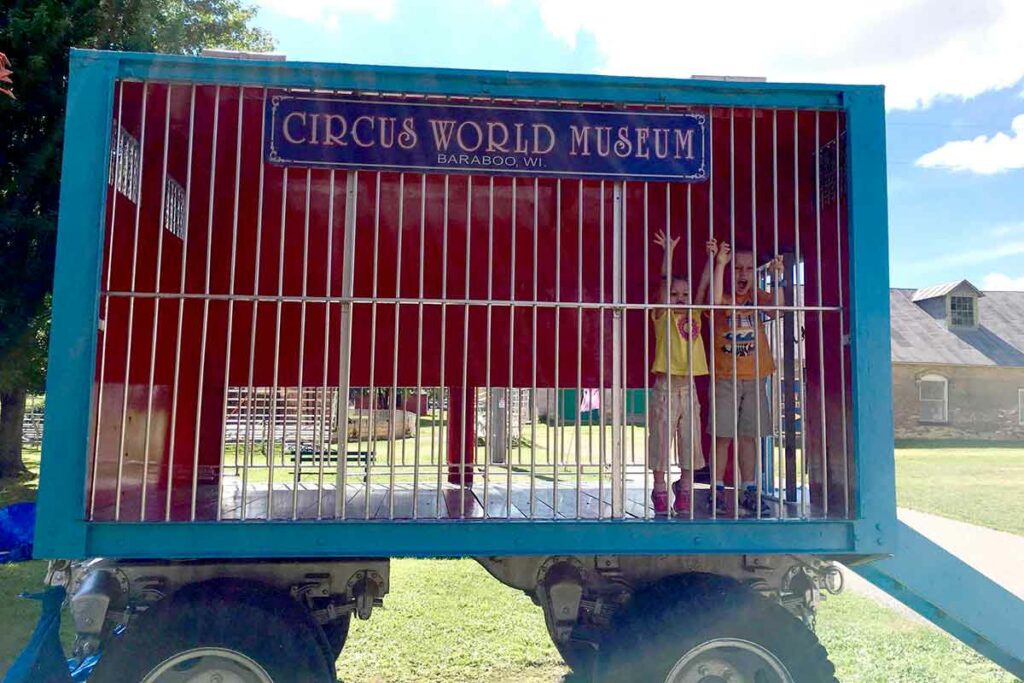 Oschner Park and Zoo
Next stop! Head to Oschner Park and Zoo, located on the west side of town. This free zoo has been open since 1926 and is home to a variety of animals including Wisconsin natives, such as wolves, a black bear, deer, and the like. The surrounding park is a great place for little ones to burn off some steam.
Just off of the parking lot, there is a relatively steep (buckle up in your stroller!) paved trail down to the Baraboo Riverwalk that runs along the Baraboo River as it winds through the city. Kayakers and anglers are a common sight as you stroll along. If you follow the trail long enough on a hot day, you may even catch a glimpse of elephants bathing in the waters closer to the Circus World Museum!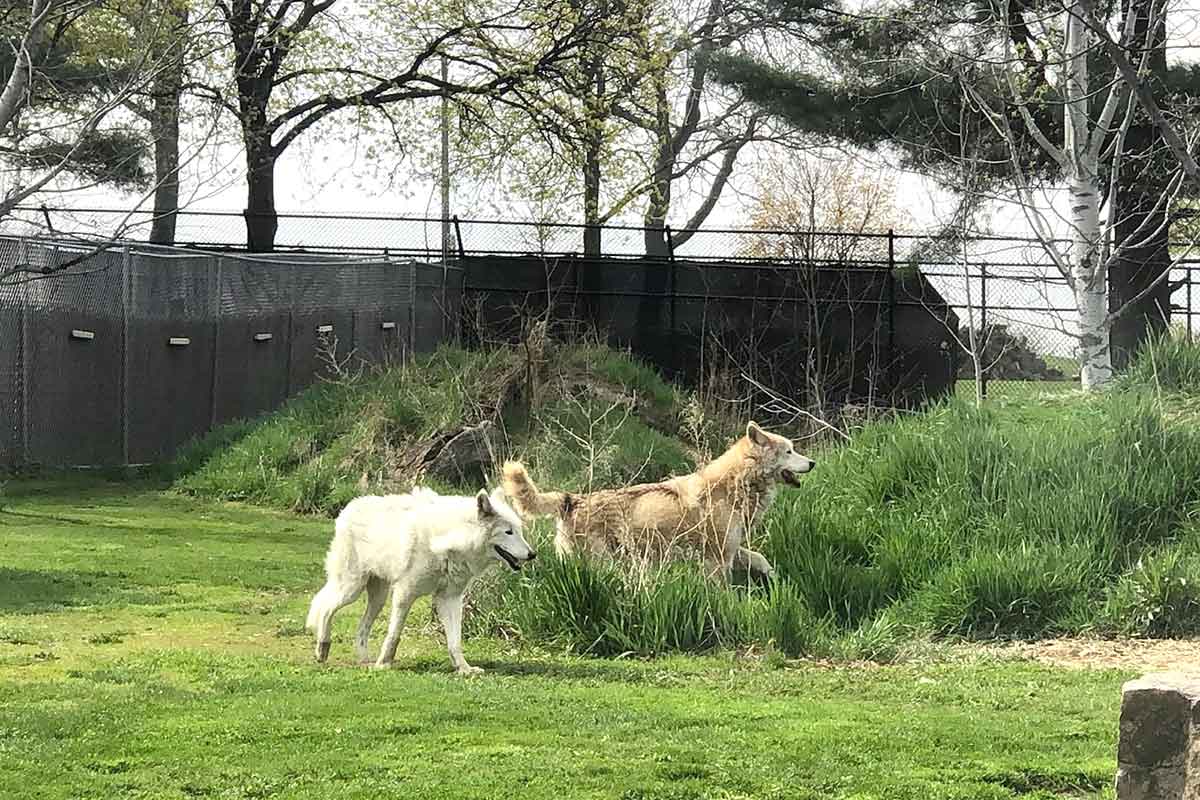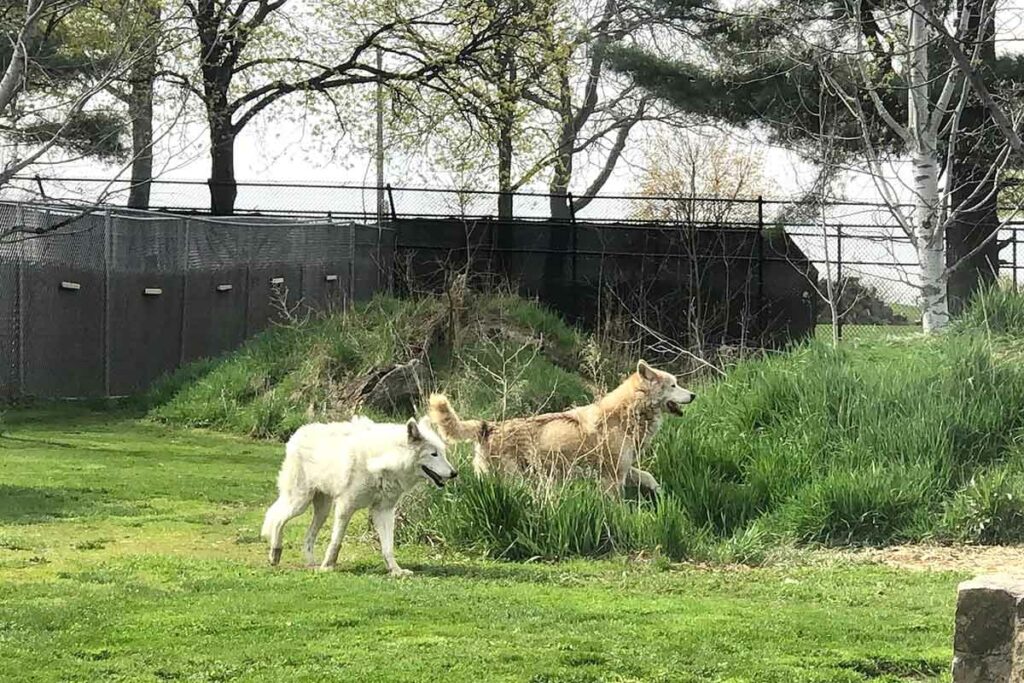 Downtown Baraboo
After a busy morning at the zoo and Riverwalk, head downtown to the Baraboo City Square (or just hop off the Riverwalk Trail once you reach downtown!). A must-visit stop for family shopping on the Square is Recycled Sally's. This consignment shop sells new and gently used women's and children's clothing and accessories for all ages and stages.
The square is also home to the summer Concerts on the Square on Thursdays at 7 pm and the Baraboo Farmers Market, which opens seasonally from May to October on Wednesday and Saturday mornings.
For some wintertime fun, come to experience the Magic of Christmas in Downtown Baraboo on Saturdays around the lunch hour from late November until Christmas. The frosty festivities are complete with options to visit Santa, strolling carolers, and free horse-drawn wagon rides around the enchanting small town square.
Looking for a tasty place to fill up for lunch? Jose's Authentic Mexican Restaurant, a local favorite, is sure to leave you filled to the brim with a variety of Mexican staples.
The Baraboo Hills
After lunch, it's time to explore the Baraboo Range area and all of the beautiful outdoor opportunities left behind in these hills that were once formed by regional glacial activity. These hilly roads are fun to roam at any time of the year, but autumn driving is a particular treat.
While you wander about, you have to visit Pewit's Nest State Natural Area. Pewit's Nest is a natural gorge with a small stream at the bottom and is located about two miles southwest of Baraboo on Highway W. It is slightly less well-known than Parfrey's Glen State Natural Area, but it offers similar hiking and overlook experiences.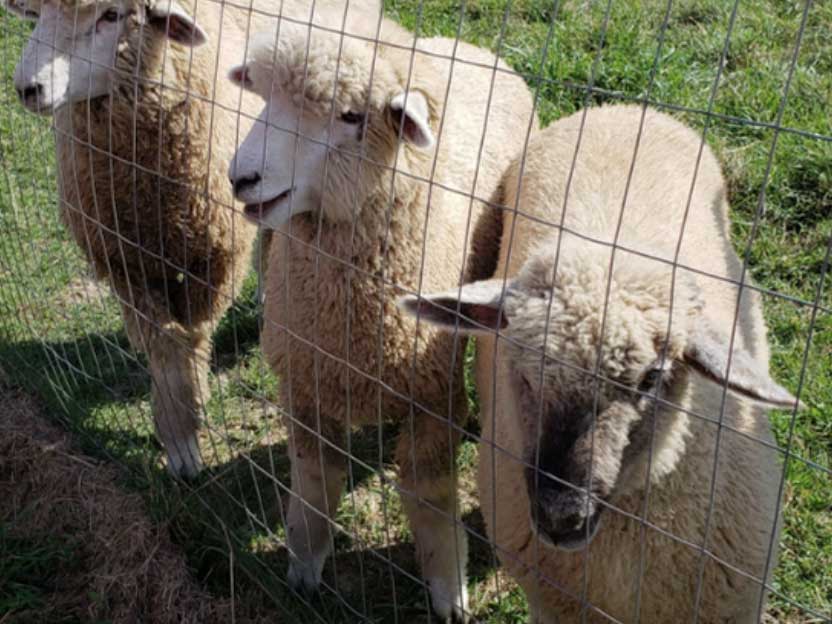 Local Treats
As you head back into town, be sure to stop by New Life Lavender and Cherry Farm. Lavender farms are gaining speed in the agritourism world, and this farm is worth the stop. While there, treat yourself to a Farm to Table wagon tour or a one-of-a-kind lavender cherry pie!
Is pie not your jam —no pun intended? The nearby Baraboo Candy Company is the home of The Cow Pie (yes, you heard that right) and other tasty chocolate confections and candies. They now even offer their own Cow Pie dessert stout!
Whatever the weather, a family road trip to the Baraboo area is well worth the drive. Do you have other must-see tips for a day trip to Baraboo? Please, share them with us!
If you and your family love the boulders and beach at Devil's Lake, you'll love climbing the boulders at Rib Mountain State Park or taking a refreshing dip at Kohler-Andrae or Governor Thompson State Parks! Check out all of our ideas to enjoy Wisconsin's State Parks!