High Cliff State Park is a wonderful family day trip destination right here in Northeastern Wisconsin! The park offers a variety of outdoor activities from hiking to swimming to snowshoeing to breathtaking views of Lake Winnebago and the surrounding towns in this area. Gifted its name from the limestone cliff off of the Niagara Escarpment which runs parallel to the eastern shore of Lake Winnebago, this beauty of a park is a favorite for Wisconsinites and beyond every year. We've got all the details you need to plan your family's next visit to High Cliff State Park.
And, before you hit the road, we recommend you join the 2022 Wisconsin State Parks Challenge and get your kids started with the Wisconsin Explorer's Program so that you can earn prizes and patches while you explore nature together.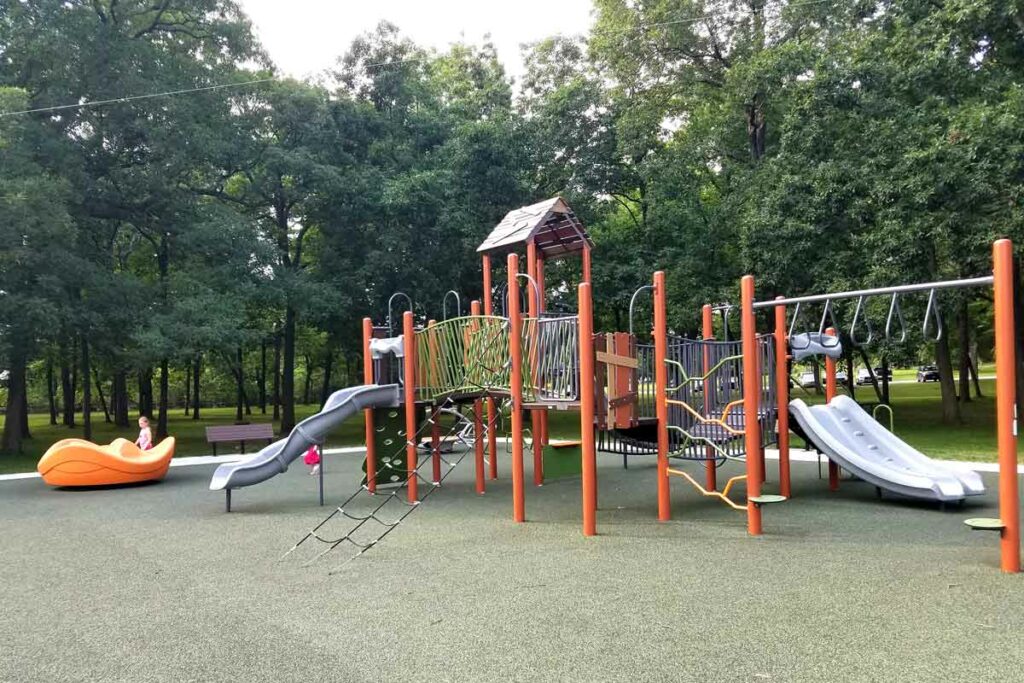 High Cliff State Park At-A-Glance:
Travel Specs: 22 minutes | 12.4 miles, Calumet County
Address: B7630 State Park Road, Sherwood
Hours: Open daily 6 am – 11 pm
Vehicle Admission Pricing: With a WI license plate, you can purchase a daily pass for $8 or an annual pass to all of Wisconsin's state parks for $28. Stop in at the park office.
Camping: Yes, 112 family campsites, some electric. There is also an ADA accessible cabin.
Pets: Leashed pets are allowed in the park.
Hours: open year-round from 6 am to 11 pm for your family adventure in all seasons.
History: Not only is High Cliff State Park an excellent place to get your kids out into nature, but it offers a variety of historical artifacts to learn about and explore as well! This 1,187-acre park first opened in 1957, but the land it encompasses has a rich historical background that dates beyond its establishment as a state park. Some 1,000 to 1,500 years ago, Siouan Indians called this area home, and to this day a handful of effigy mounds remain intact. The land was also the home of a limestone quarry from 1895 to 1956. The quarry operation even spurred on the development of a small quarry 'town' here, and you can still see remnants of the kiln (used to extract the lime from the stone) and the town general store in the park today.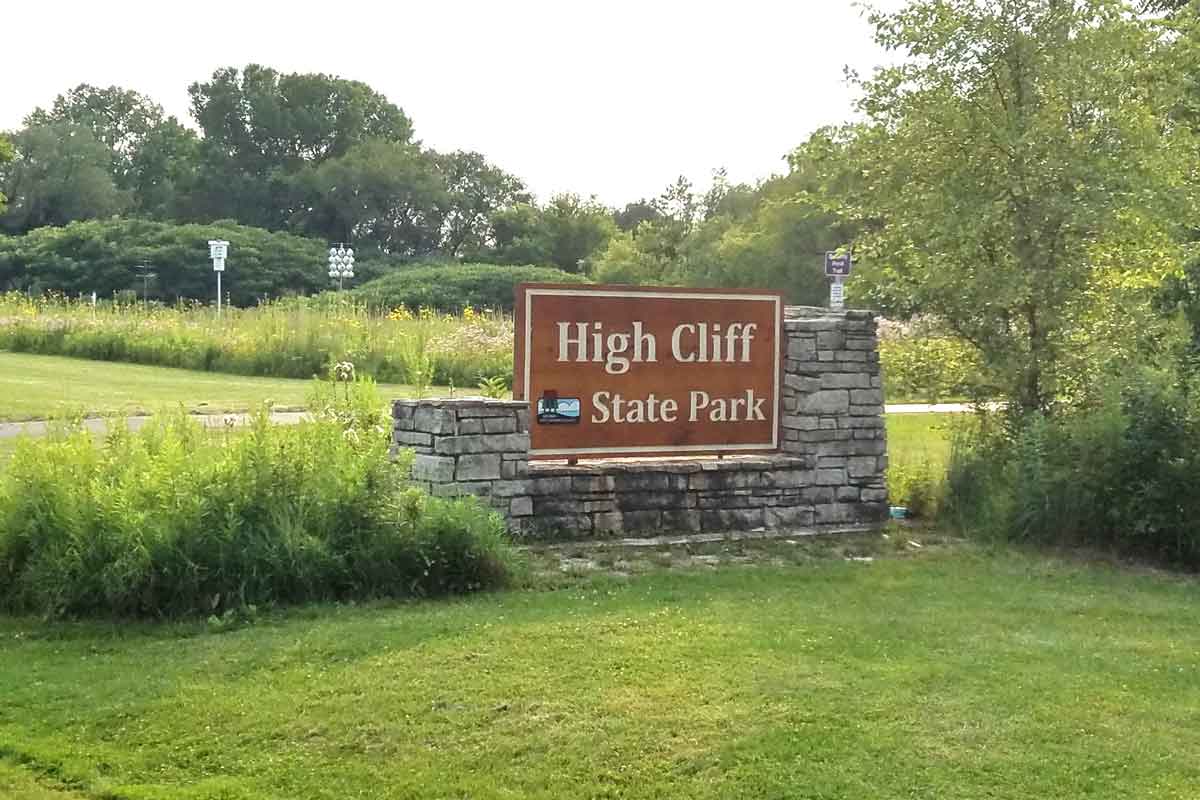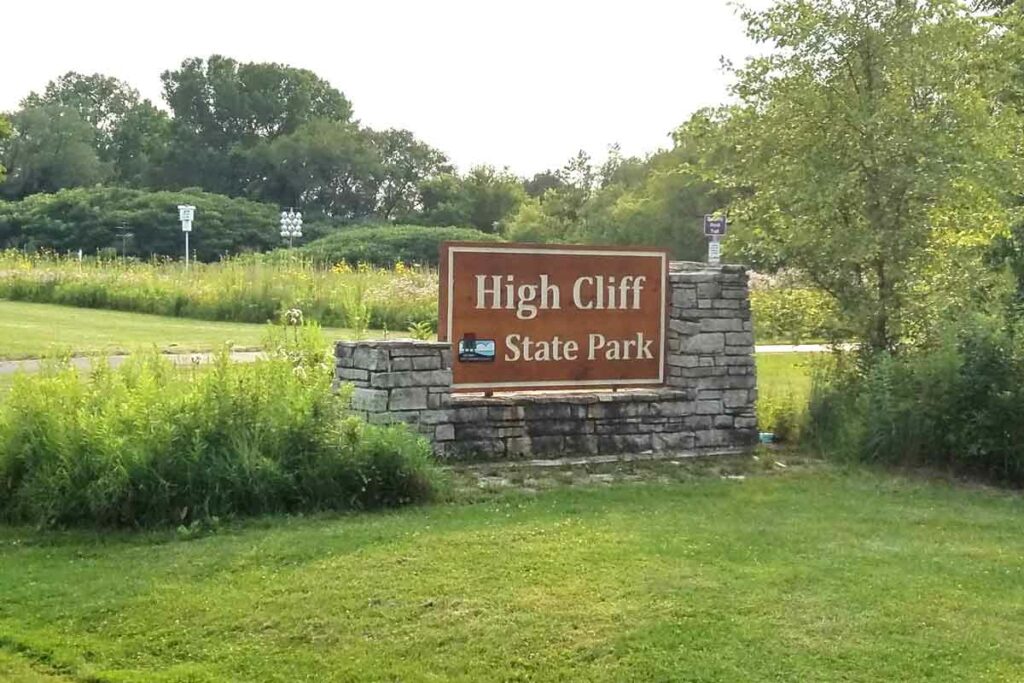 Recreation
Camping
Looking for an overnight camping adventure? High Cliff State Park offers 112 family campsites, 8 group campsites, and one accessible cabin with special accommodations for individuals with disabilities. The campground is open from April to mid-October and has both a bathhouse with modern bathroom accommodations and also several vault toilets. The campground offers a handful of electric sites and also firewood for purchase (don't bring your own wood to help limit the spread of tree diseases). Check out the campground map to begin planning your night away.
Hiking and Biking
High Cliff State Park offers a variety of hiking and biking trails for all skill levels. Each trail is looped and is marked for ease of passage and return. Nearest to the park entrance, the Butterfly Pond trail, with 0.4-mile and 0.7-mile loops, is accessible-friendly and also great for strollers or newer walkers building their hiking skills. The 0.6-mile Indian Mound Trail and the 0.9-mile (or 1.7-mile loop) of the Lime-Kiln Trail, which runs along the shore of Lake Winnebago, both offer fun family hiking adventures with relatively easy terrain and with a historical twist. A park-goer favorite is the mostly-flat surfaced, 3.4-mile Red Bird Trail that travels along the top of the Niagara Escarpment and offers those famous Lake Winnebago views. Check out the park map to plan your family hike before you arrive!
While biking is allowed on all park roads, trail biking is limited to the Red Bird Trail and the 7.5-mile horse/bike trail which is open from May 1 to November 15 depending on seasonal weather. The horse/bike trail offers great views of hardwood forest and grassland as it loops the majority of the outer edge of the park.
18 Fox Valley Family Friendly Nature Trails for Biking, Walking & Hiking >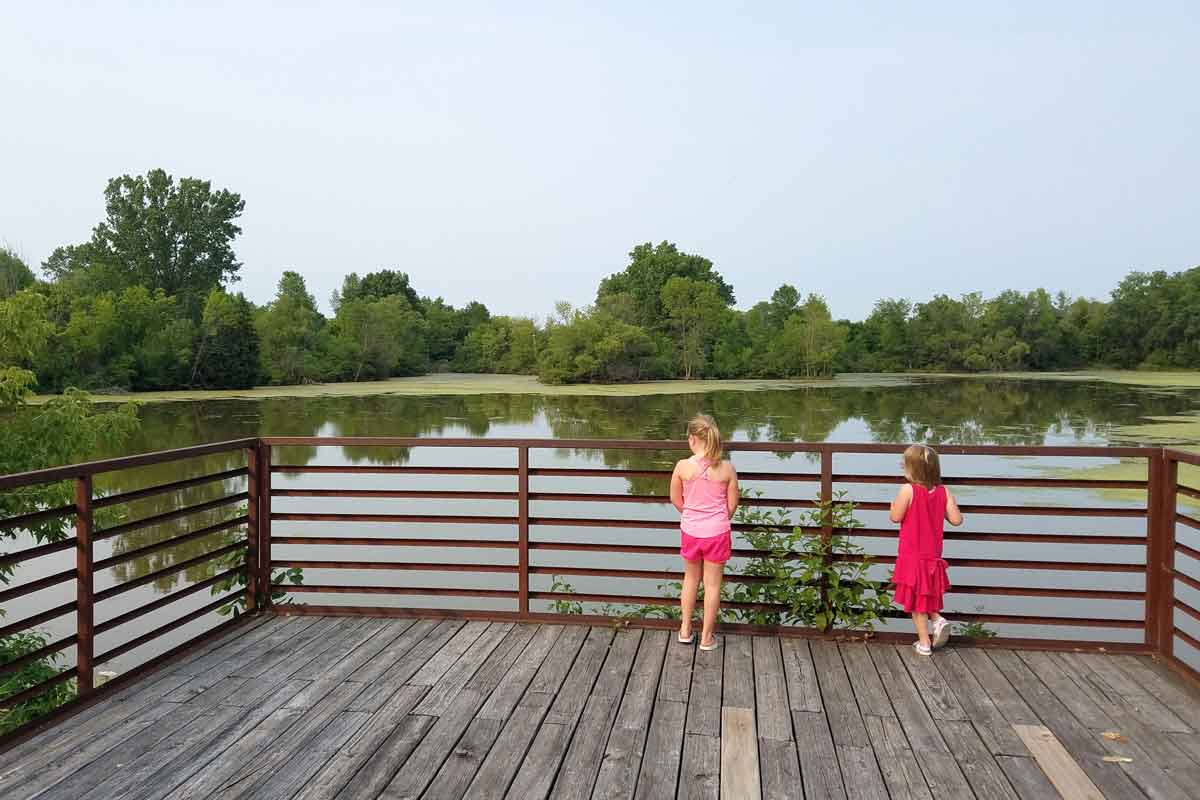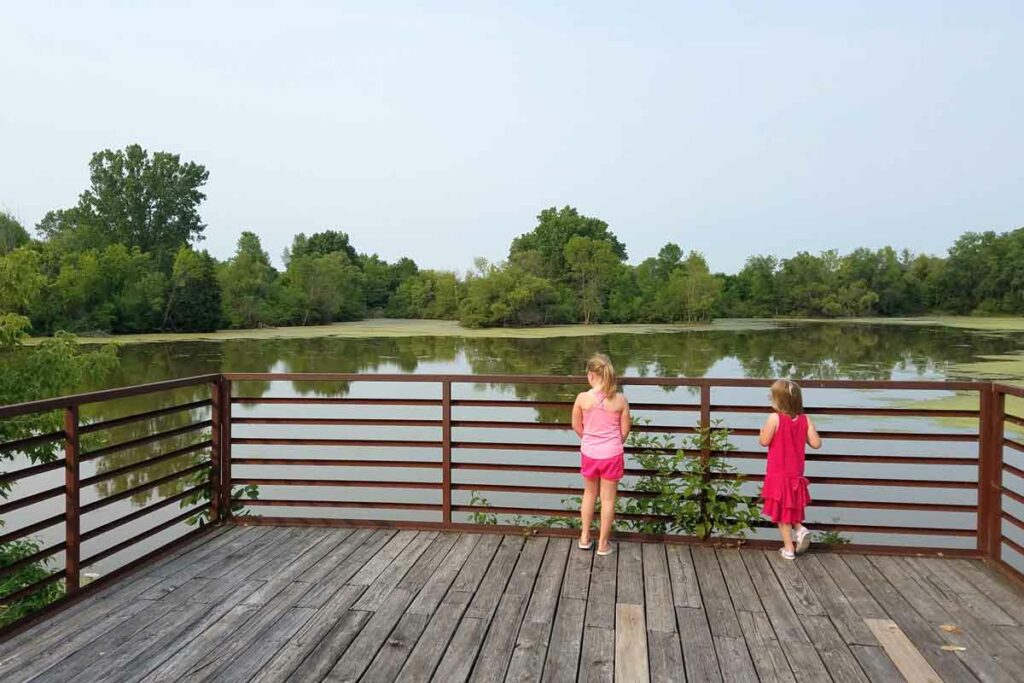 Swimming and Boating
High Cliff offers an unattended (no lifeguard on duty) beach along the shores of beautiful Lake Winnebago with a nearby shower house with flush toilets and a picnic pavilion/playground. The park also offers four boat launches for your family paddle or boating adventure, but please be advised to do all of these activities with care as the lake waters can be tumultuous at times.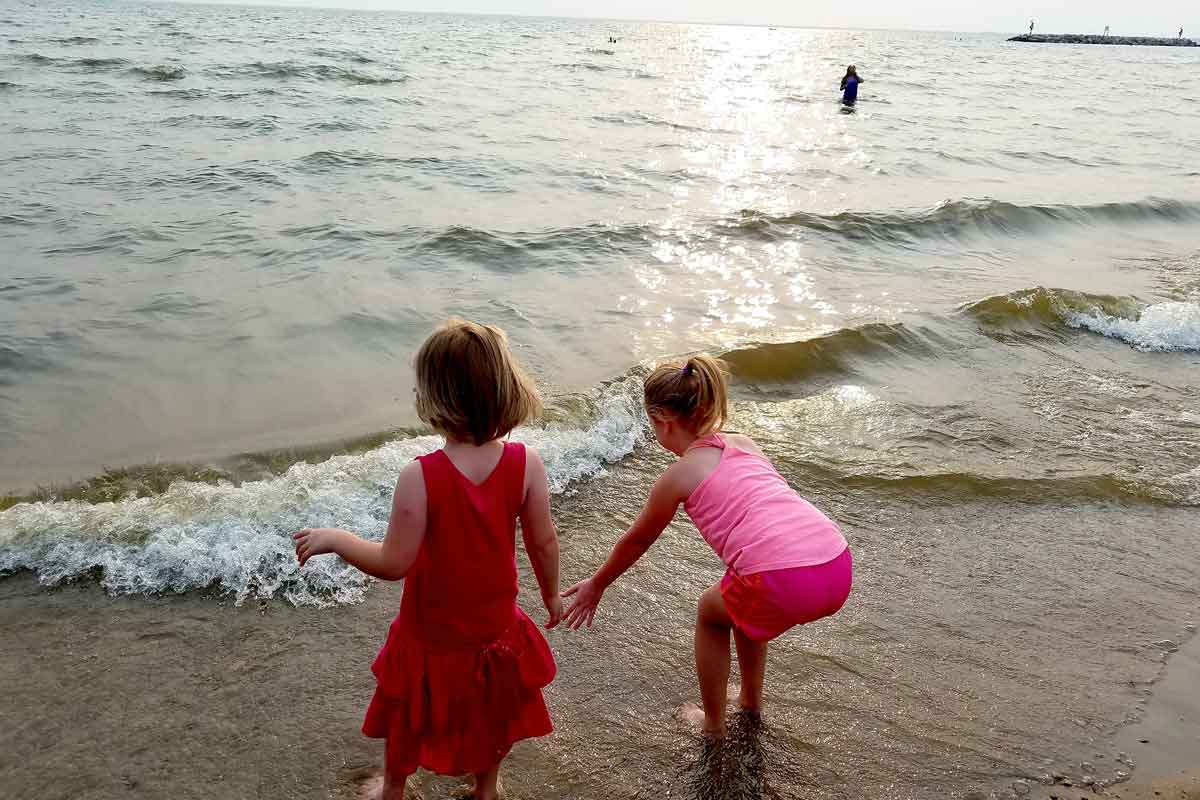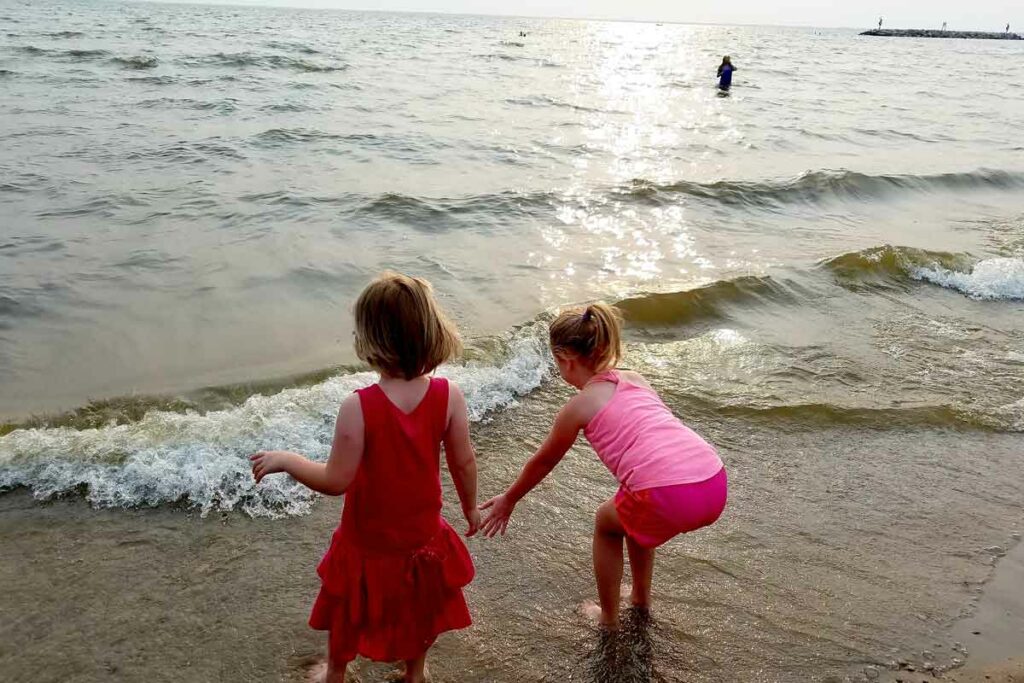 Winter Activities
Make sure to experience the beauty of High Cliff in the snowy months! The park offers both groomed cross country ski trails (sorry no pets here) and ample trails/non-marked trail areas to snowshoe throughout the winter. For cross country skiing, try the Red Bird Trail for breathtaking winter views of Lake Winnebago and the surrounding area. For snowshoeing or winter hiking, try the 0.9-mile short loop or 1.4-mile long loop of the Forest Management Trail. Want to test the waters with snowshoeing but don't own your own? You're in luck! The park office offers snowshoe rentals on a first-come, first-served basis. Another wintertime adventure awaits you with fat biking. The park allows winter biking on the park roads and the Red Bird Trail segment from the Chief Red Bird Statue to the family campground.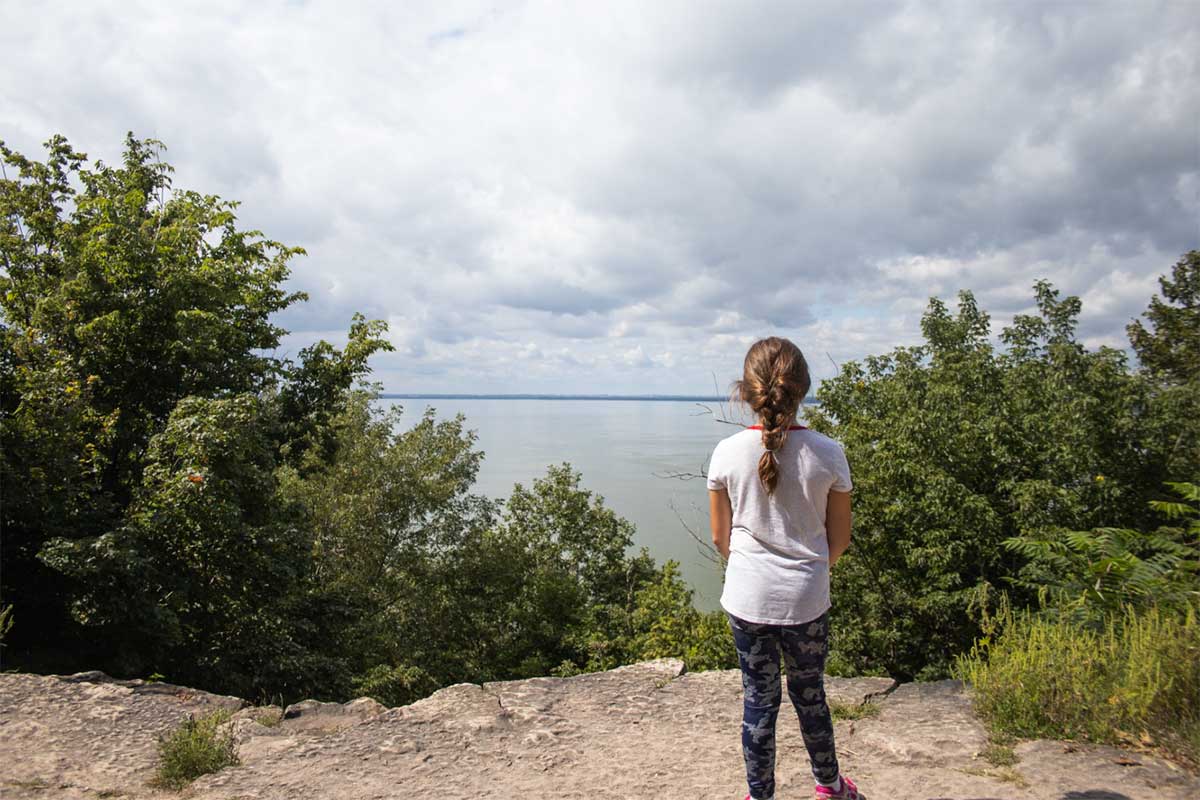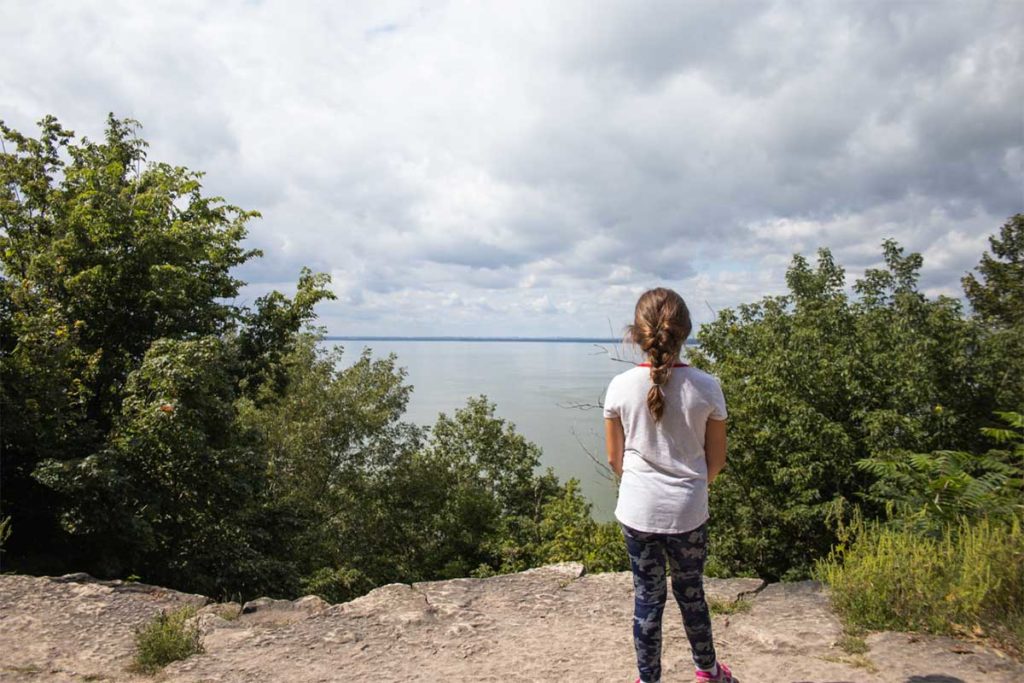 'Best of the Park' Itinerary
Are you on a bit of a time crunch and want to maximize your visit? Not to worry; we've got it covered! Head straight up 'the ledge' (the Niagara Escarpment) to the parking lot trailhead for the Red Bird Trail. This trail 'on top of the world' offers gorgeous, panoramic views of Lake Winnebago and the surrounding area. Pro tip: if you're an early bird or don't mind staying up a bit, the views are particularly breathtaking at sunrise or sunset! From this same parking lot you can also access the lookout tower, a playground and pavilion/picnic area (including a pet picnic area), and flush toilet restrooms.
After enjoying a family hike, head down the cliff to the beach area for a refreshing dip in Lake Winnebago. The beach area offers a bathhouse with restrooms, a playground, a picnic area/shelter, and even a pet swim area for your furry friend. Just outside of the park, before you head home, you'll want to stop in at the Chubby Seagull for an ice cream treat or a pizza dinner (and beer or wine for the parents!) to round out your visit.
Nearby Ice Cream:
Fireside Cafe, W6254 US-10 #114, Menasha

Located inside Christ the Rock Church, the cafe offers all your favorite coffee drinks and has amazing indoor and outdoor playgrounds for the kids!

Frogg's Ice Cream, N370 Military Rd, Sherwood

'Best soft serve in the Fox Cities'. Open in summer and cash only!

The Chubby Seagull, N7633 Pigeon Rd, Sherwood

A fun spot for local ice cream & pizza! Just outside of the State Park
Other Fun Stops in the Area:
Mulberry Lane Farm, W3190 Cty Rd B, Hilbert

A hands-on petting zoo and pumpkin patch. A local favorite!

Wanick Park Splash Pad, W4687 Castle Dr, Sherwood

A great playground & splash pad that has a gate to keep wandering little ones inside!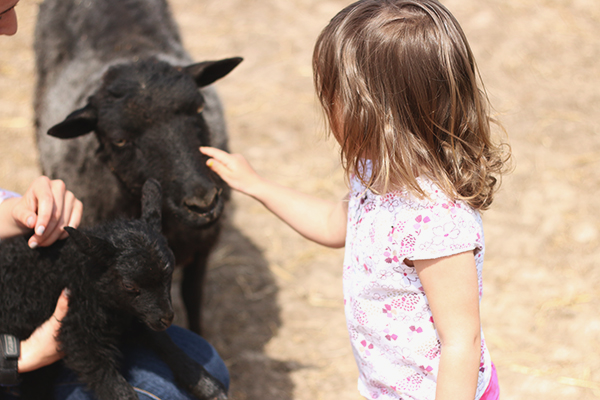 Are you and your family looking for even more outdoor Wisconsin adventure? Check out our 26 Awesome Wisconsin State Parks That Are Only Two Hours or Less From Appleton!