The Milwaukee Zoo is an animal lover's paradise and on our list of favorite things to do with kids in Milwaukee! Get out your walking shoes and camera! We love a trip to one of our amazing zoos in Wisconsin. The Milwaukee County Zoo has so many fun animals to see, and it always feels like a fresh experience each visit. From big cats and elephants to tiny monkeys and frogs, you can spy on one of your favorites here as you stroll through this beautiful wooded zoo. It has even been voted the 10th BEST zoo in the country!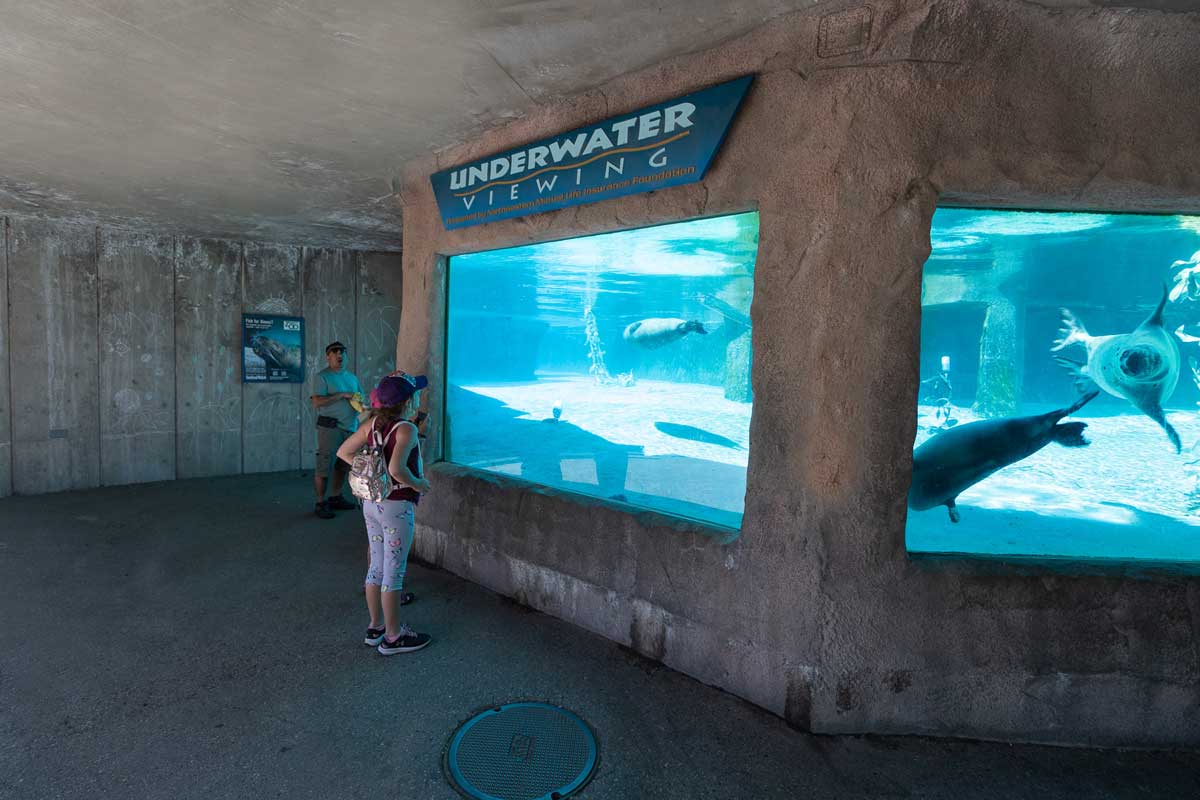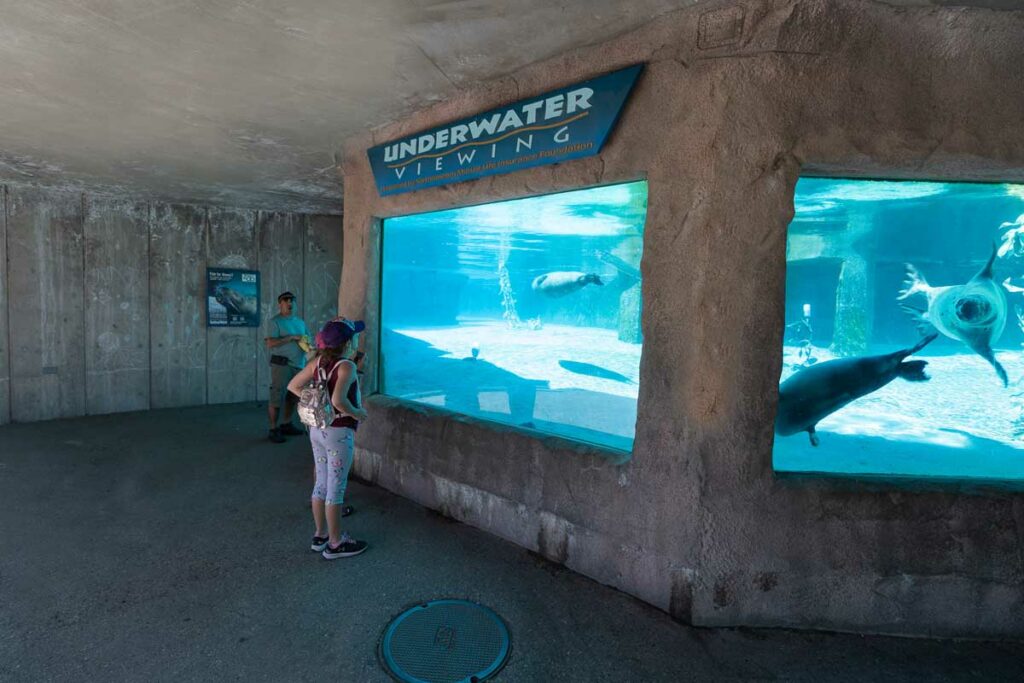 Milwaukee County Zoo has a long and rich history, opening more than 125 years ago in 1892 as the Washington Park Zoo and moving to its current home on West Bluemound Road in 1961, where it continuously improves and expands. The large zoo covers 190 acres and is home to more than 2,000 animals and 300 species! It is the second place to have seen polar bears born in captivity and is home to one of the largest groups of bonobos in one location outside of their native environment in the Congo. Most recently, in June 2020, Hippo Haven in Adventure Africa opened, including a 60,000-gallon underwater viewing area.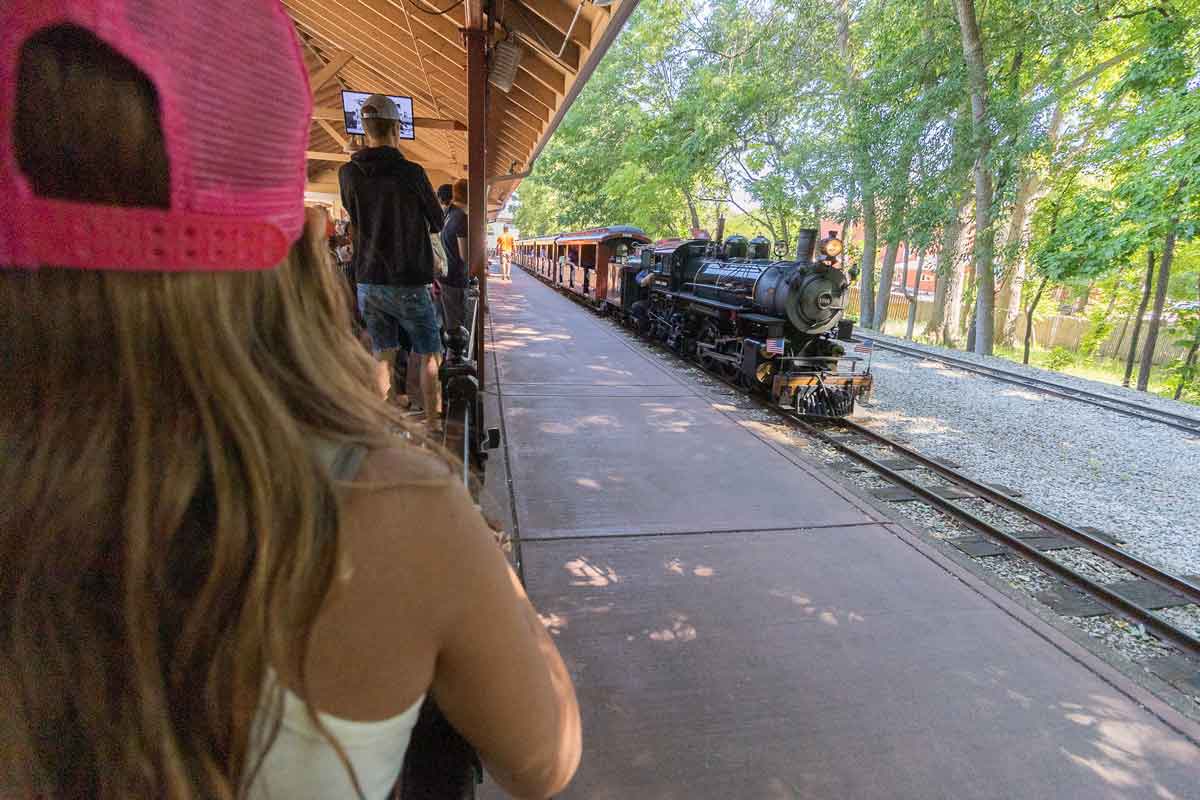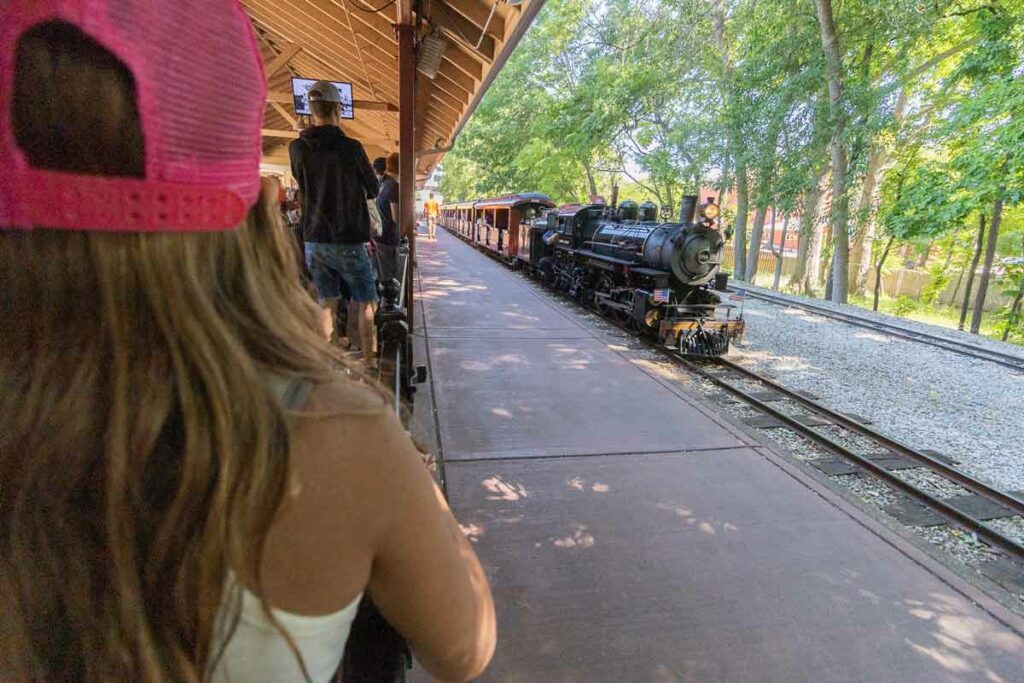 Read on for our tips for visiting with your family, our favorite spots at the zoo, and all of the details you'll want to know for a successful trip to the Milwaukee Zoo with kids!
Visit the Milwaukee Zoo website for more information about ticket reservations, zoo guidelines, and what to expect.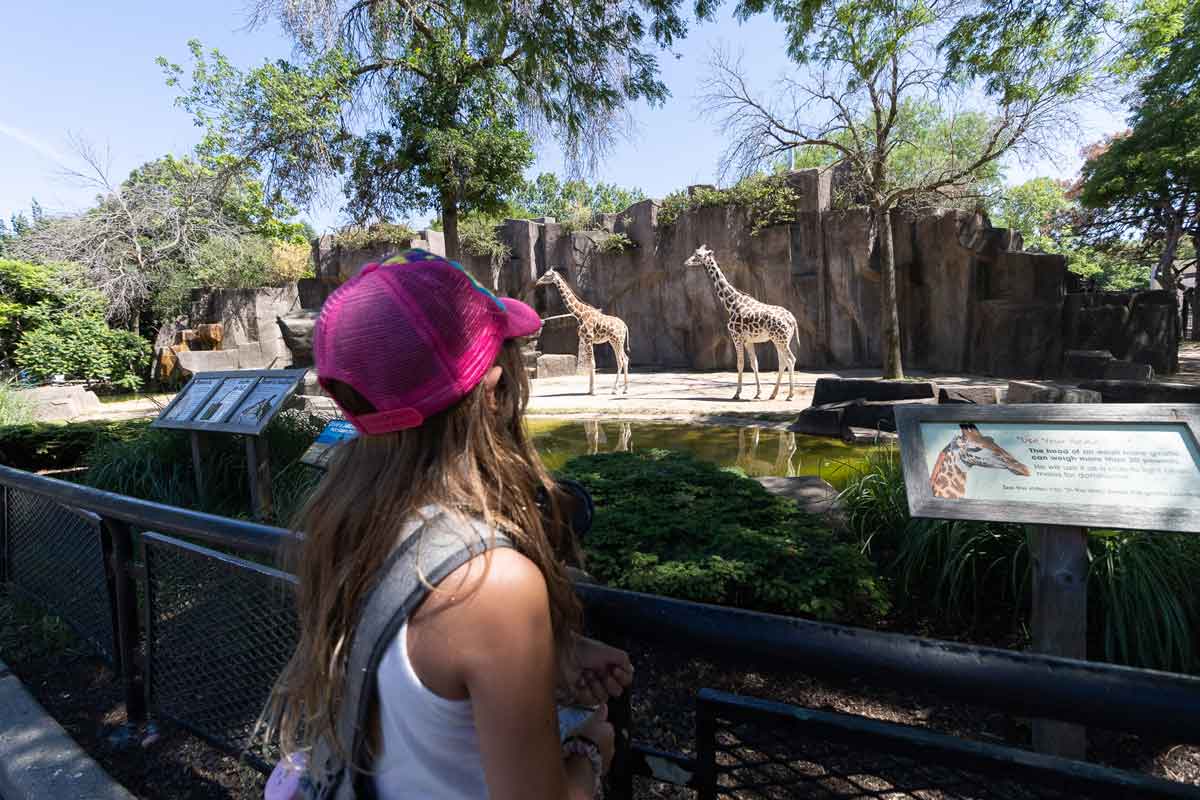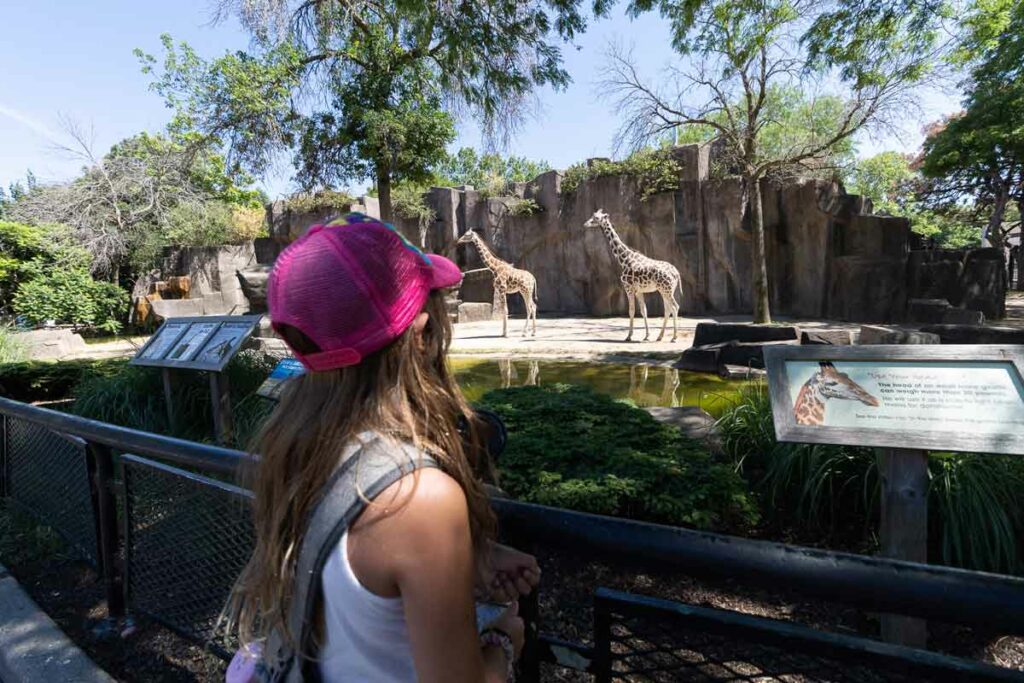 Good to Know Before You Go
Hours – The zoo is open year-round, but the hours vary by season. The animals have an early bedtime, so the zoo closes year-round by 5 pm or earlier.
Admission & Parking – Rates for children and adults vary with the seasons and range from $11.25-$16.75. Children 2 and under are always free! Parking is $15 year-round.

Generally, You can find discount tickets through Fox Communities Credit Union, Community First Credit Union, and many Parks and Recreation Departments!
Speed up your entry to the zoo by purchasing your tickets in advance. Just a quick scan of your phone at the entry gate, and everything is handled!

Strollers & Wagons – Bring your own or rent a stroller from the zoo. If you have younger kids, you'll definitely want wheels for them, there's a lot of walking to be done at this zoo.
Food – There are delicious things like popcorn, nachos, slushies, and ice cream throughout the zoo. There's even a stand devoted to all things cheesy…like grilled cheese and cheese fries!

You can also carry in your own snacks and drinks, and there are plenty of areas to enjoy them. There are water fountains and bottle-filling stations throughout the zoo.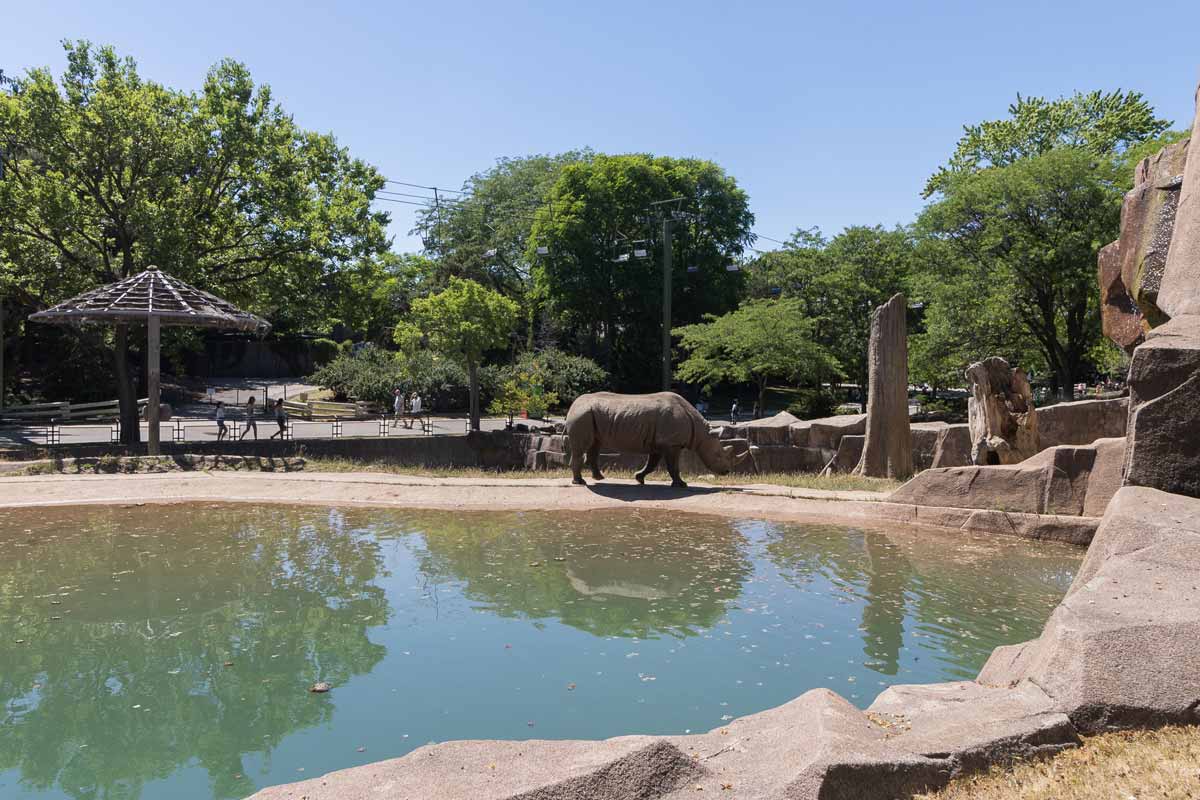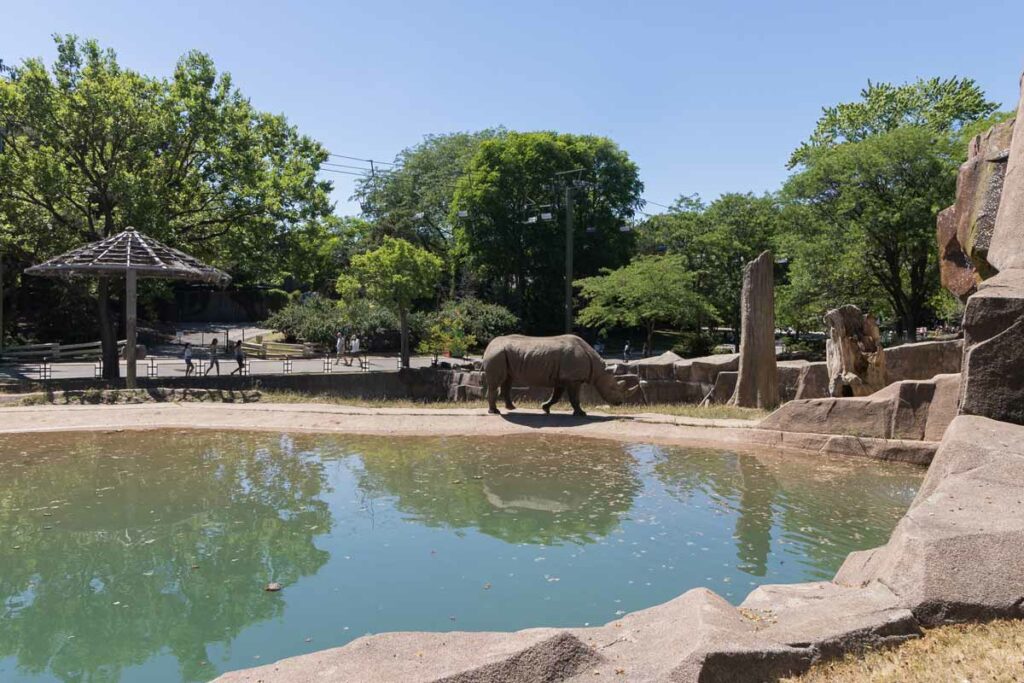 Some of Our Favorite Spaces
Elephant Exhibit – The African elephants are exploring their newer area at the zoo! There are lots of different viewing points, and the elephants have enrichment activities. A zoo employee told us they have become stronger and more active since moving to their new home. They were definitely fun to check out, and there is a fun indoor area with interactive areas for kids to engage in pretend play.
Small Mammals Building – While it might be tempting to just pass this one by, do not miss the chance to see what's happening inside this building. There is an area that is lit by red lights for nocturnal animals, and you get to see all of the fun things that they do at night. You will not believe how fast armadillos run.
Family Farm & Play Area – Take a break from walking around, pet some goats, grab a healthy snack or an ice cream cone, and then rest your feet while the kids check out the fantastic playground. A little way away from the playground is a cool beehive display. The family farm is open seasonally, but the playground opens year-round.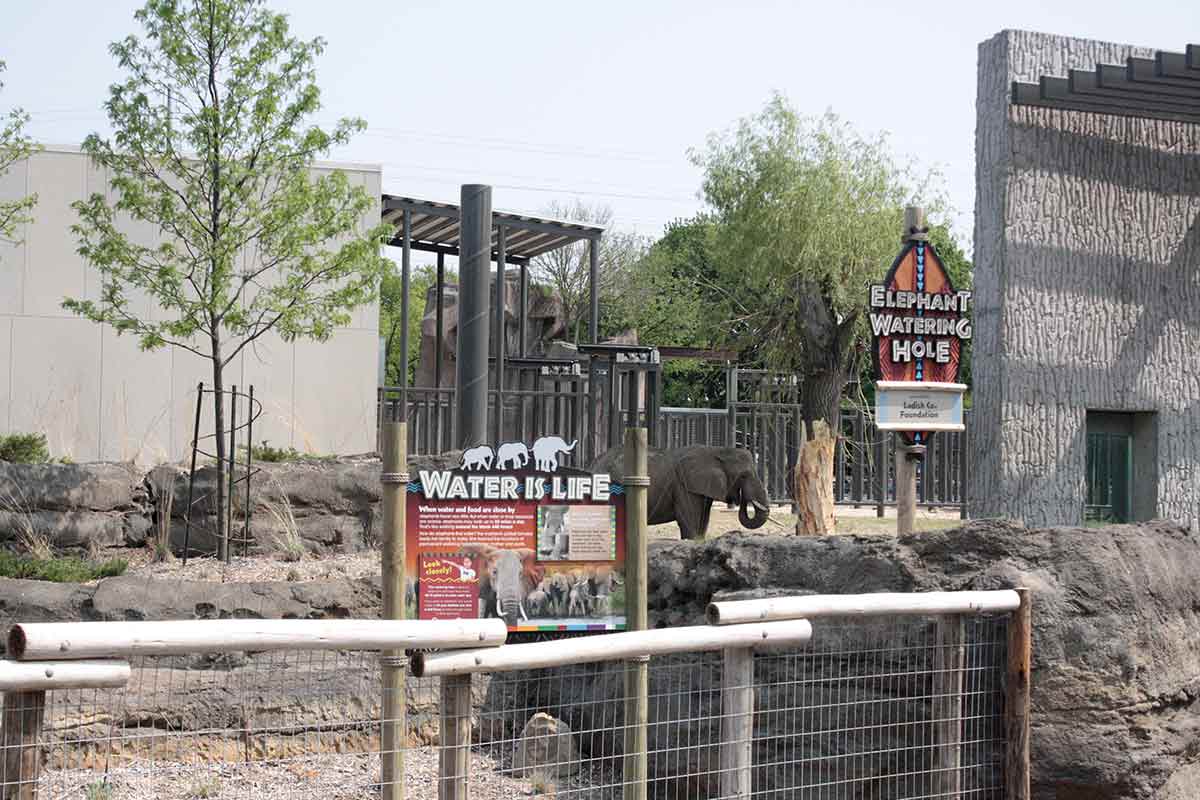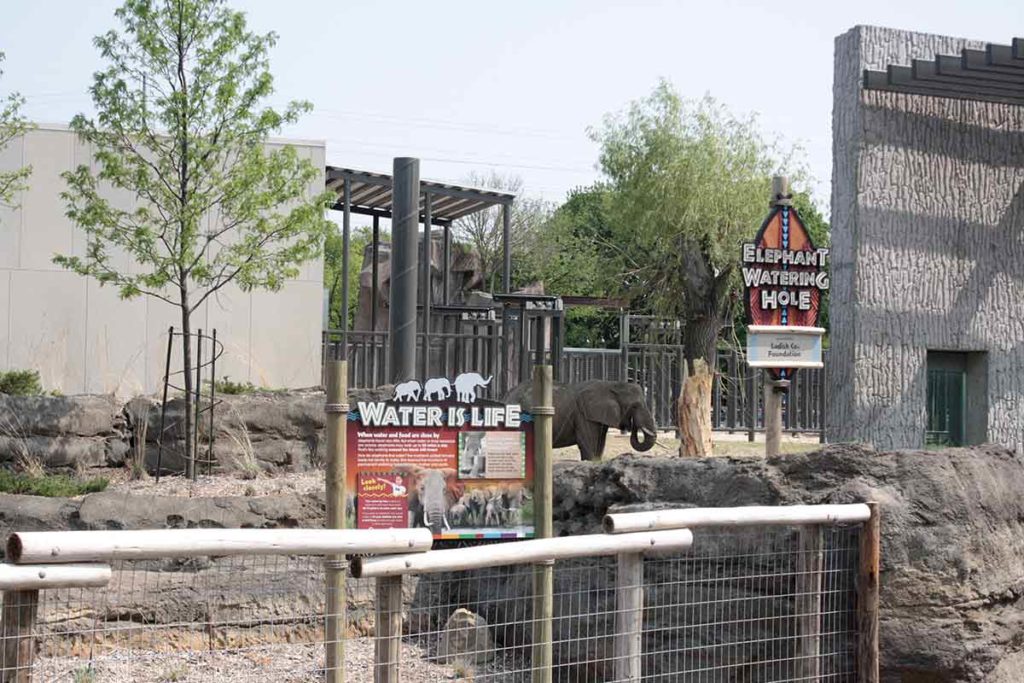 Extra Zoo Adventures
Most of these activities will cost about $3 each. The sky ropes and zip line course is bit more but under $20 a person.
All available weather permitting Memorial Day through Labor Day unless noted.
Carousel – Ages 3 and older. Parents can ride for no cost for kids that need extra stabilization.
Safari Train – Open May through September. Ages 3 and older. Ride around the zoo on a steam train!
Sky Safari – Check out the zoo from above!
Zoomobile – Ages 3 and older. 25-minute guided tour of the zoo.
Sky Trail Ropes Course and Zip Line

Zip Line – 500 feet in the air
Sky Trail Ropes Course – Four stories of ropes elements for adventurers over 48 inches tall.
Sky Tykes Ropes Course – Scaled down version of the bigger course for kids under 48 inches tall.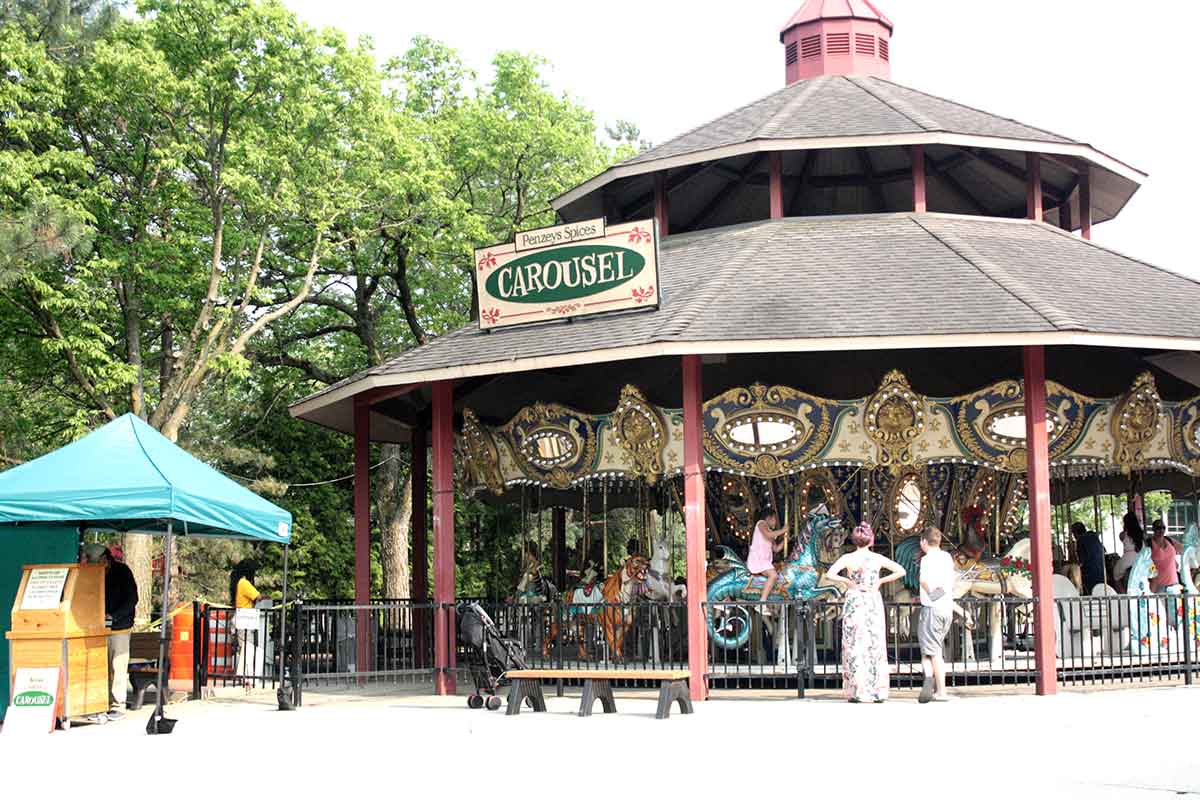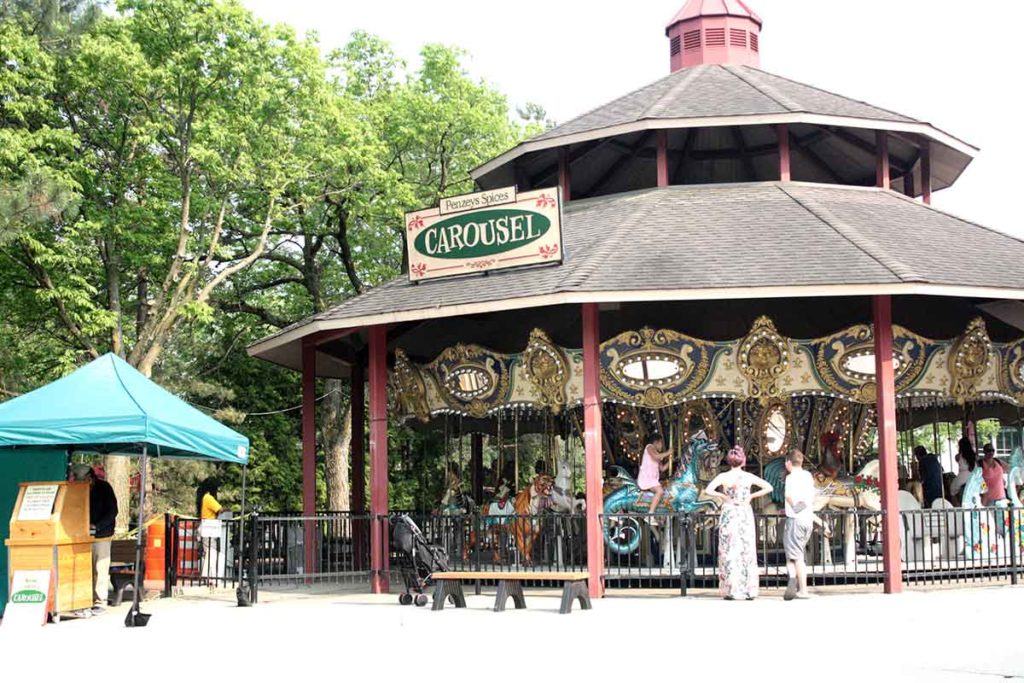 Shows and Animal Feeding
FREE Kohl's Wild Theater (Memorial Day through Labor Day) – Fun 15-minute wildlife skits, songs, puppets, and more three times throughout the day.
FREE Animals in Action (Memorial Day through Labor Day) – Learn about animals in specific areas throughout the day.
FREE Birds of Prey Show – Check out the amazing flock during three different daily shows.
Giraffe Experience (Memorial Day through Labor Day) – Children under 12 years of age are to be accompanied by one paying adult. Maximum of 2 children per adult. Purchase tickets on the Giraffe Deck. Feedings are at 10:30 and 3:00; tickets go on sale 30 minutes in advance.
Seal and Sea Lion Feed and Photo Opportunities – Available Monday through Friday. See feeding, chat with the care team, and meet the animals up close!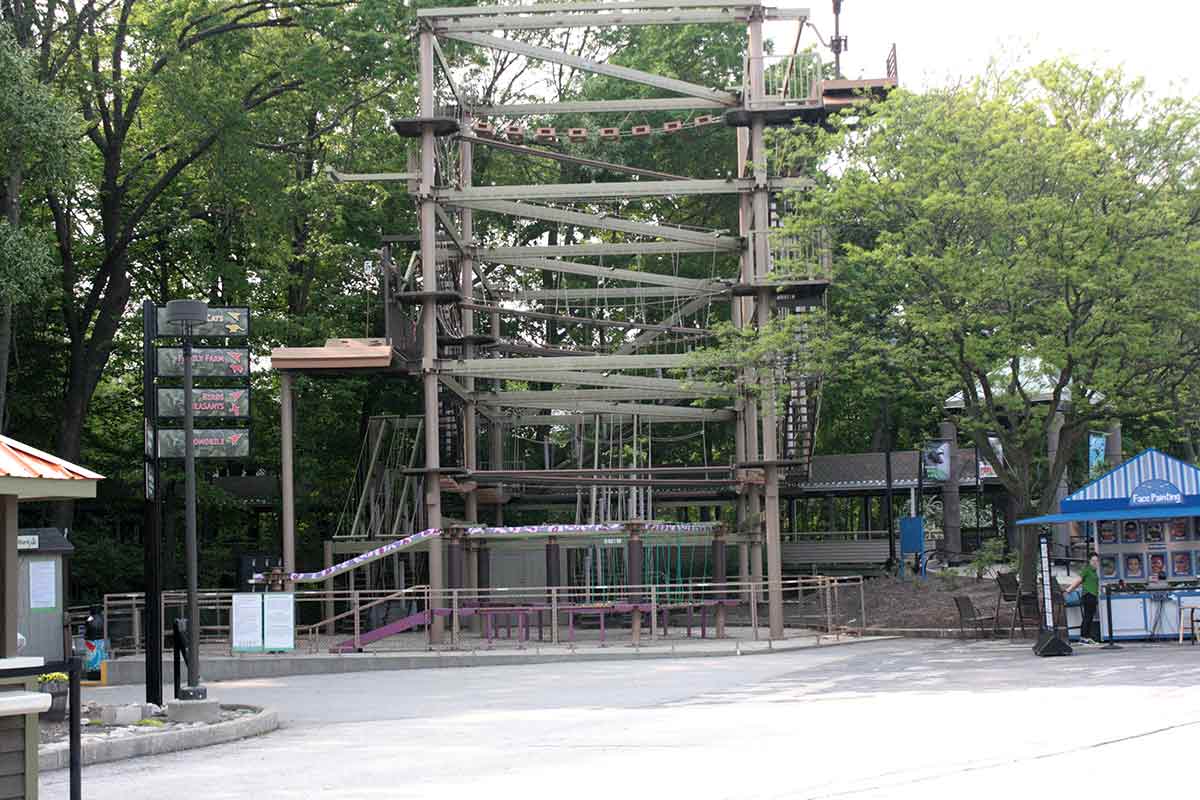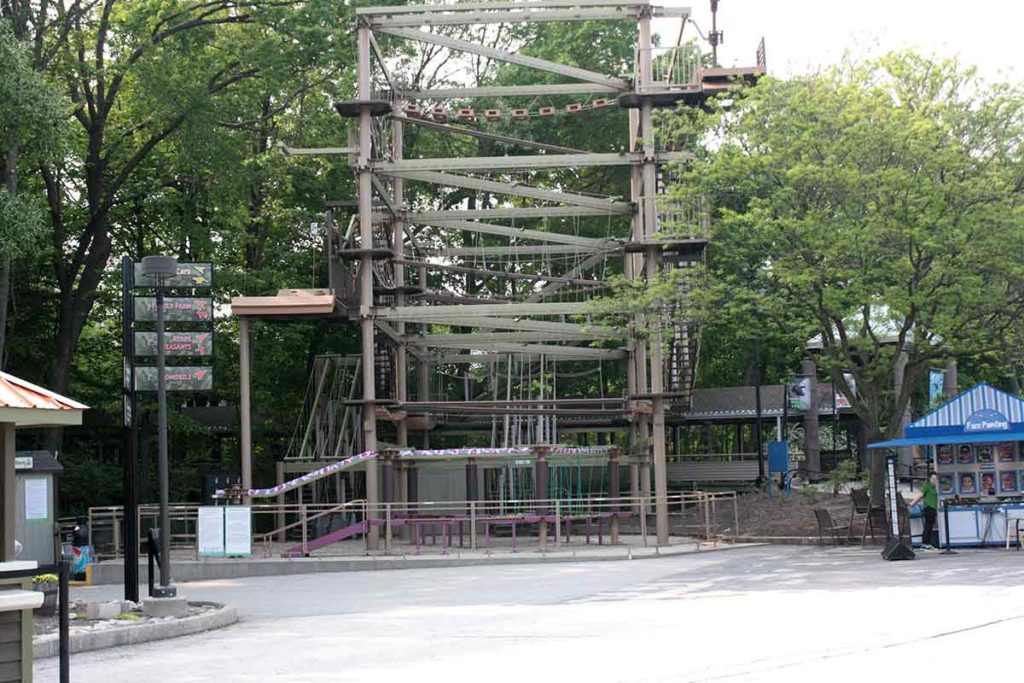 2023 Family Free Days
Family Free Days at the zoo are sponsored community days with no admission fee (parking and concession fees still apply). Family Free Days are held January-March and October-December, one Saturday a month.
January 7, 2023
February 4, 2023
March 4, 2023
October 7, 2023
November 4, 2023
December 2, 2023
Milwaukee County Zoo, 10001 W Bluemound Rd, Milwaukee, WI