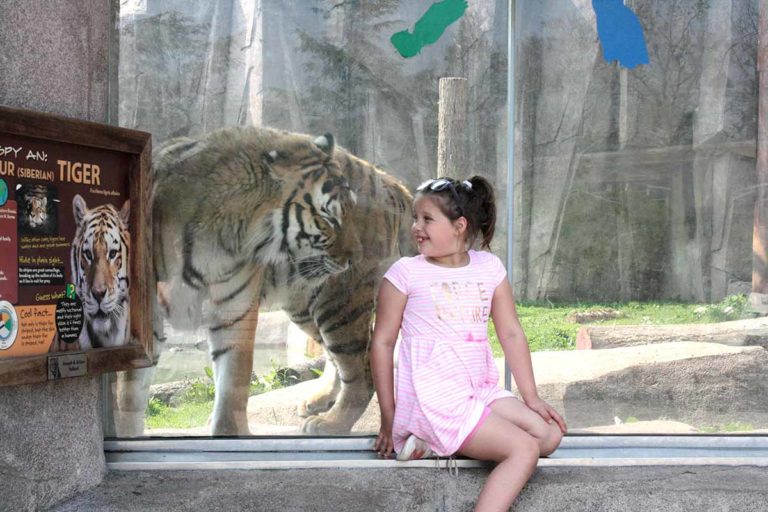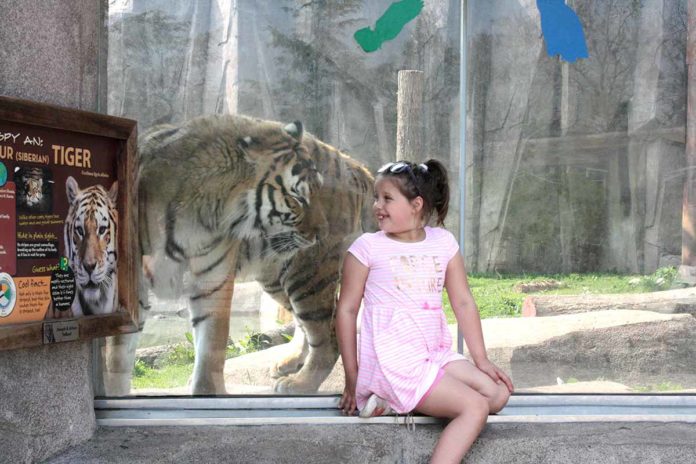 Get out your walking shoes and camera to head out for a day at the Milwaukee Zoo! The zoo has so many fun animals to see. From big cats and elephants to tiny monkeys and frogs, you're sure to spy one of your favorites here!
Milwaukee Zoo
10001 W Bluemound Rd, Milwaukee, Wisconsin
414-771-3040
http://www.milwaukeezoo.org/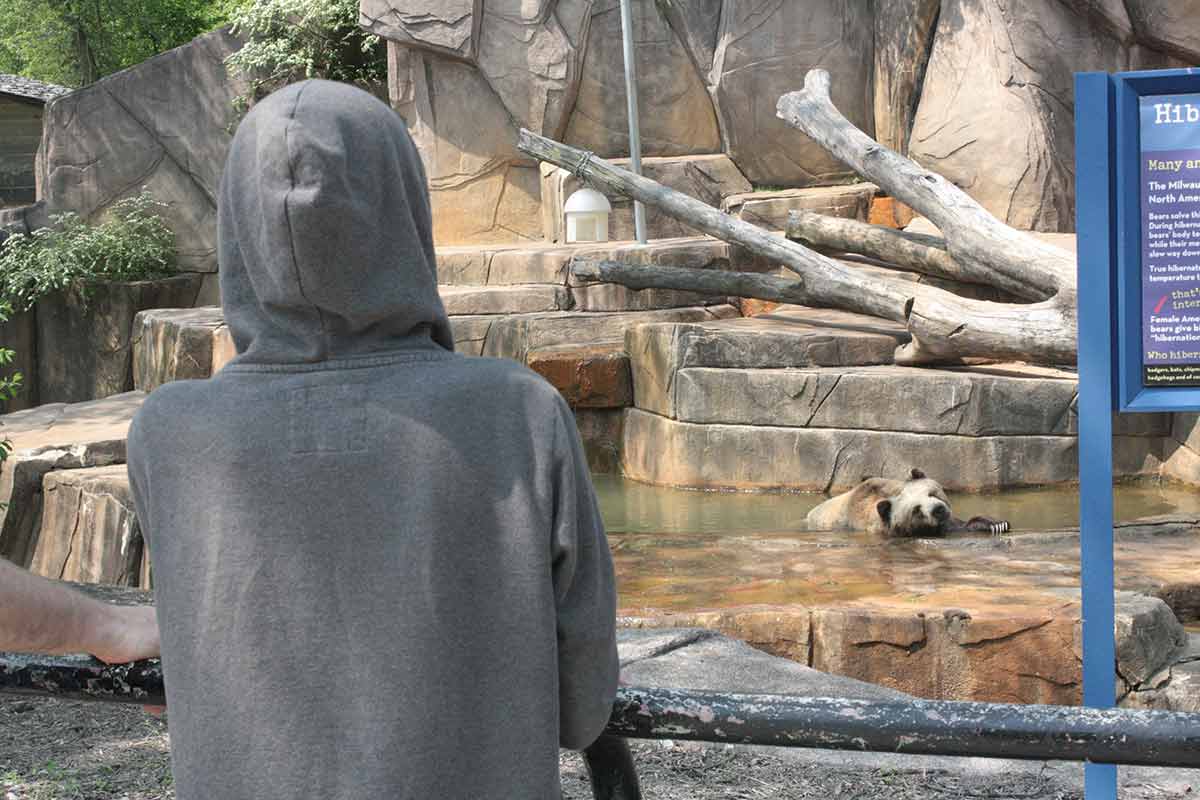 Some of Our Favorite Spaces
New! Elephant Exhibit – The African elephants are exploring their big new area at the zoo! There are lots of different viewing points and the elephants have enrichment activities. A zoo employee told us that they have gotten stronger and more active since moving to their new home. They were definitely fun to check out and there is a fun indoor area with interactive areas for kids to engage in pretend play.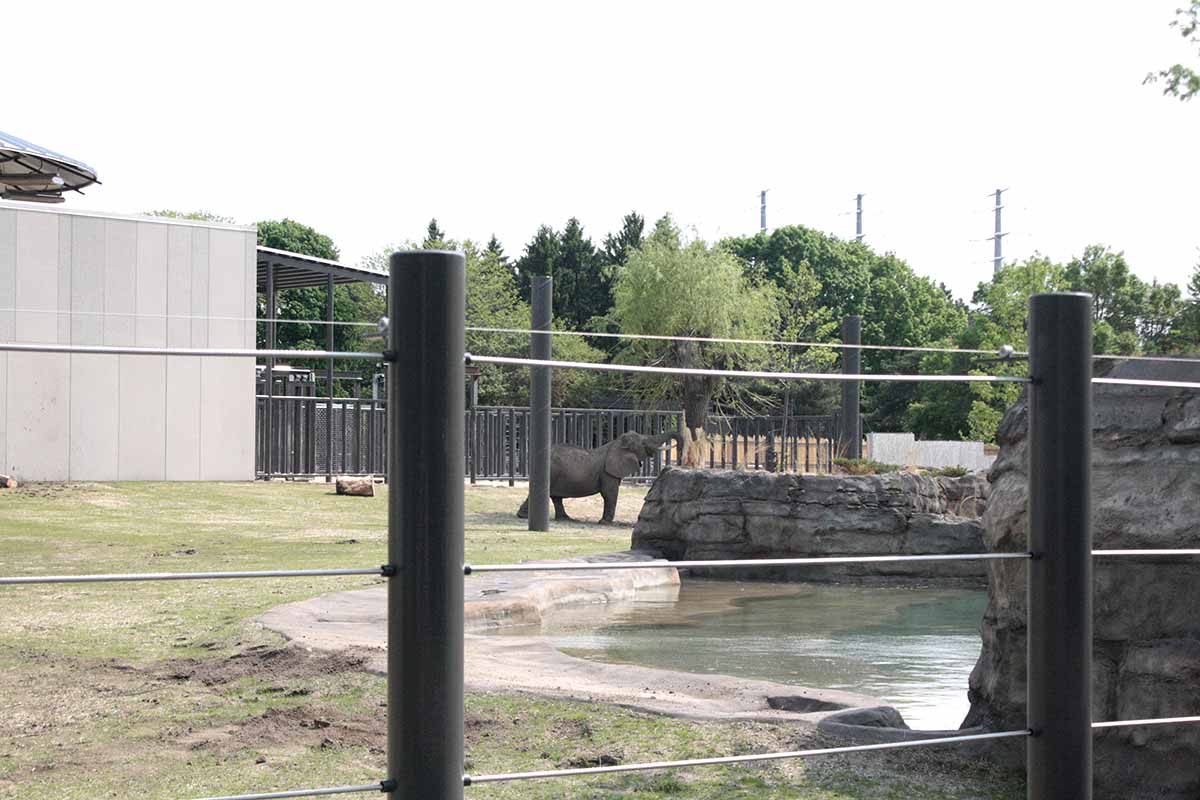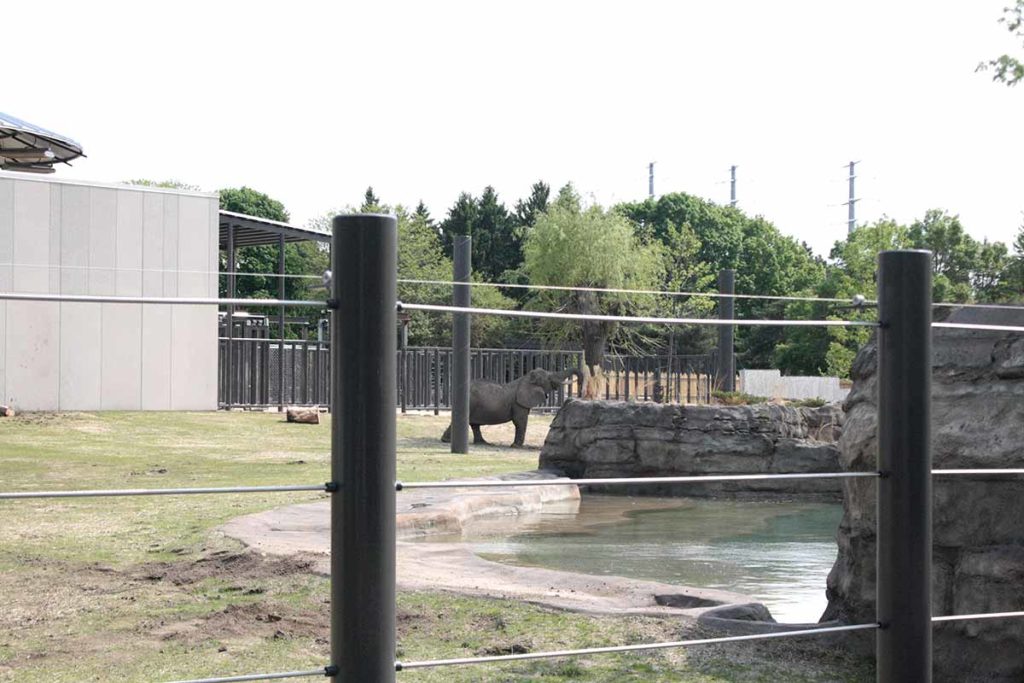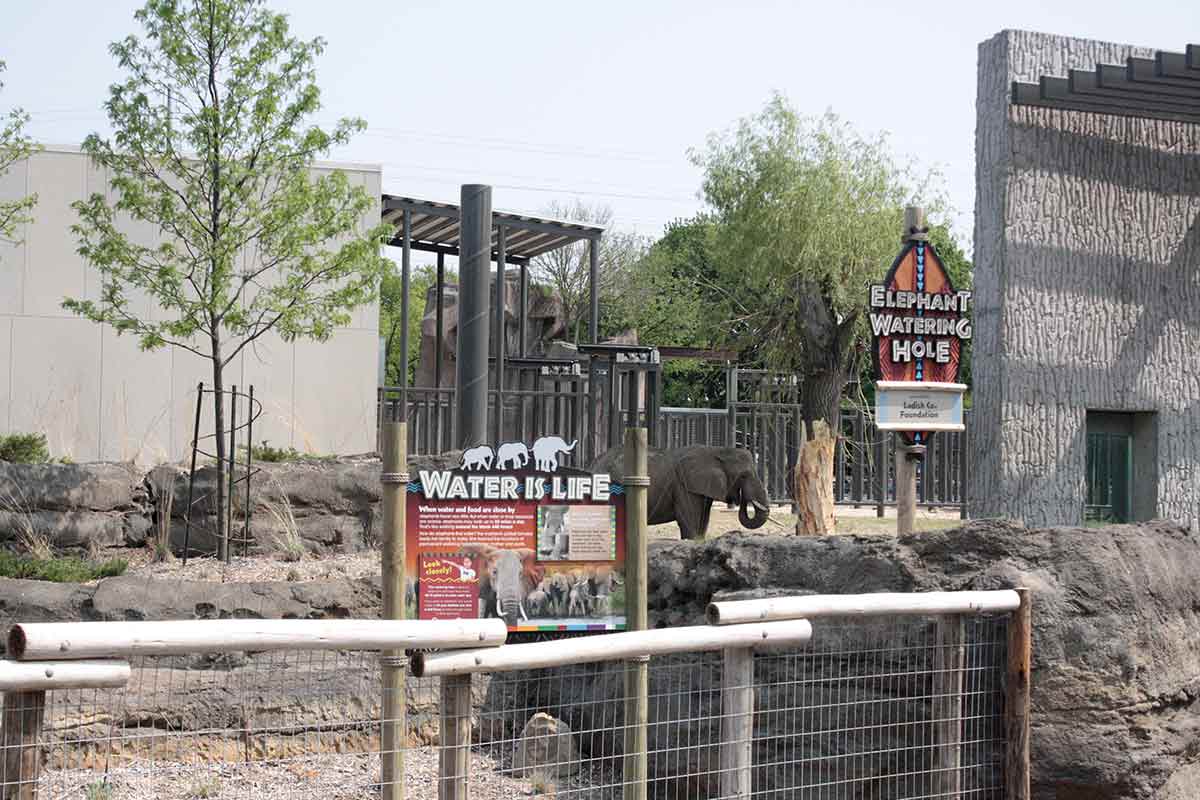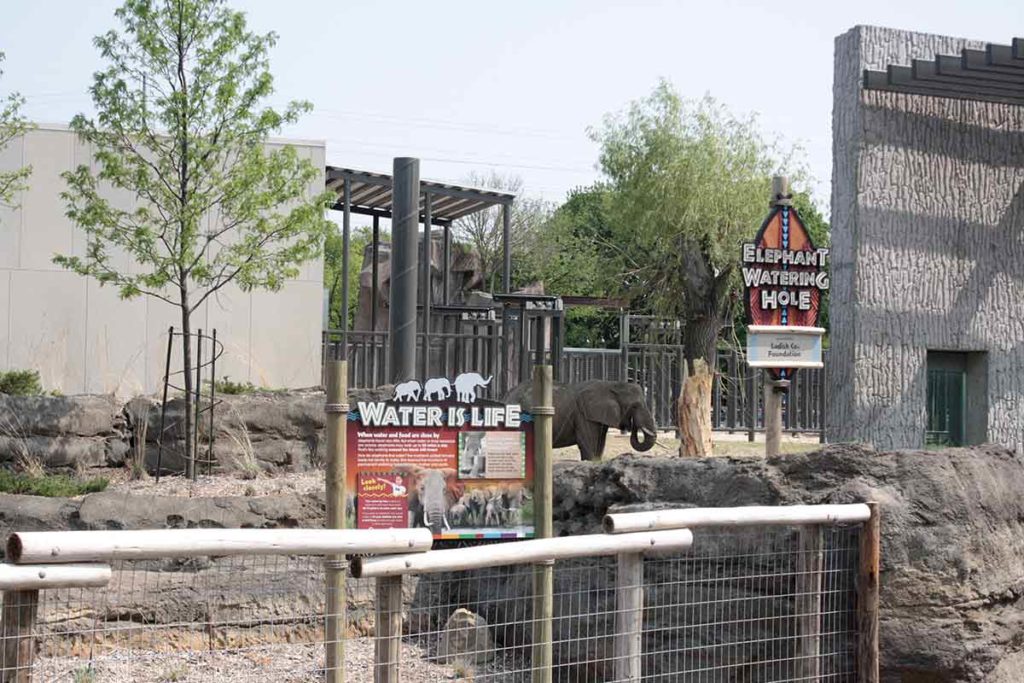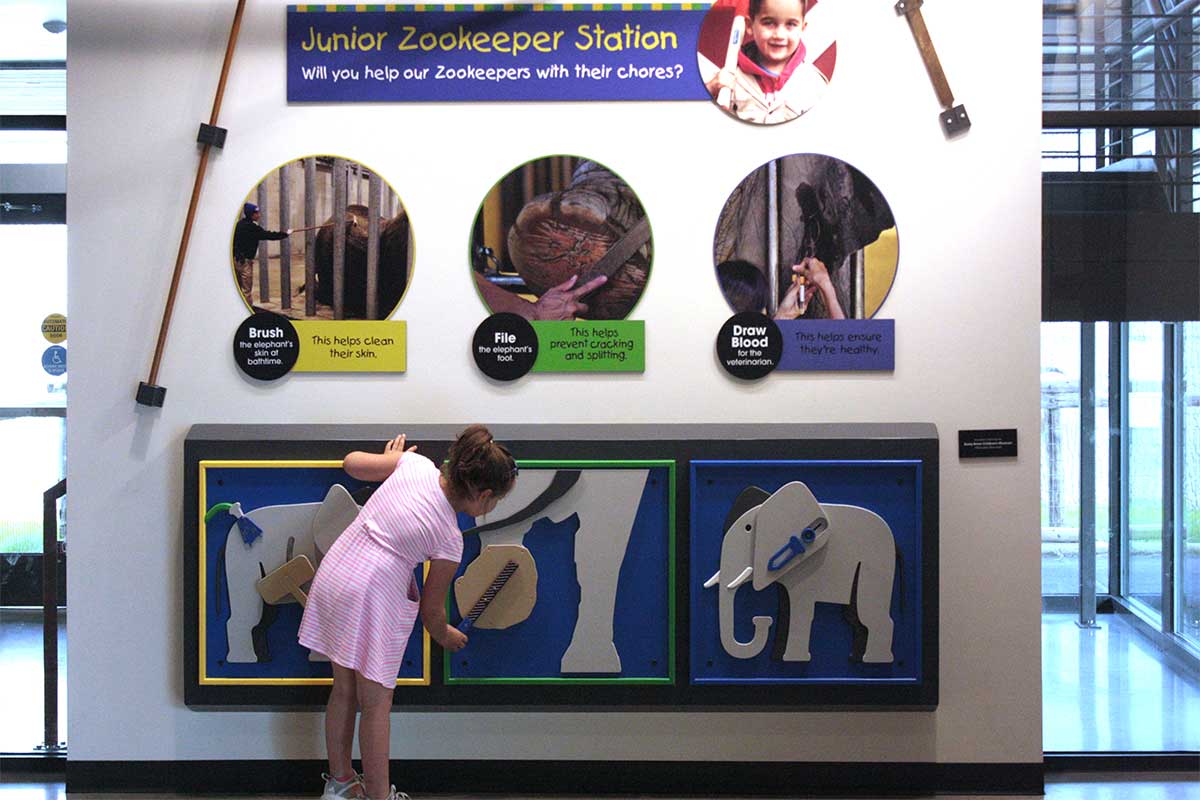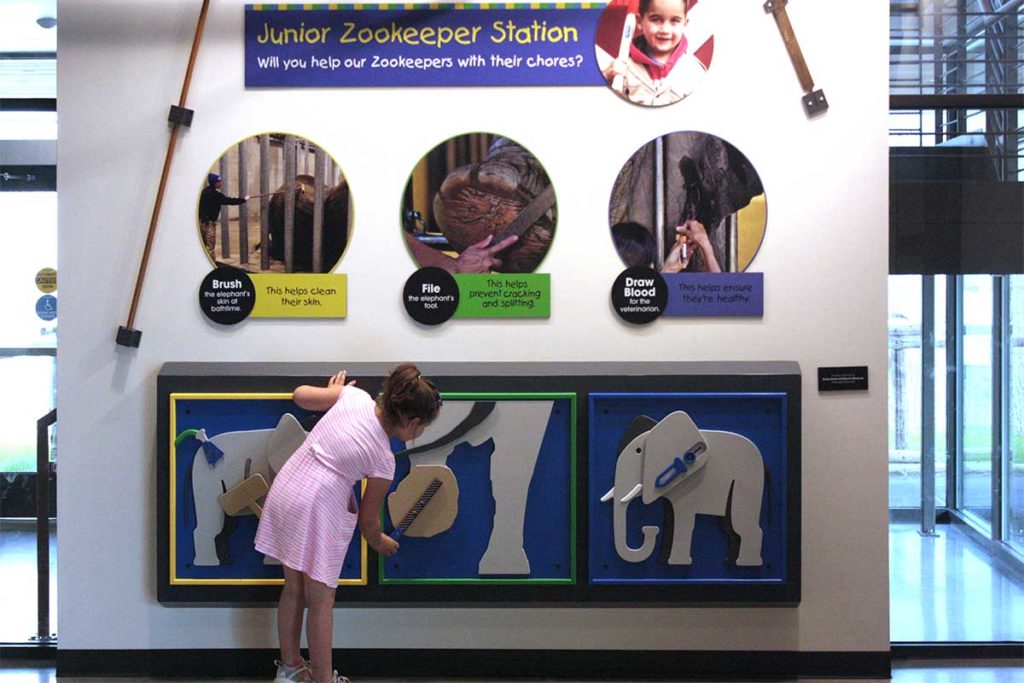 Small Mammals Building – While it might be tempting to just pass this one by, do not miss the chance to see what's happening inside this building. There is an area that is lit by red lights for nocturnal animals and you get to see all of the fun things that they do in the night. You will not believe how fast armadillos run.
Petting Farm and Play Area – Take a break from walking around, pet some goats, grab a healthy snack or an ice cream cone, and then rest your feet while the kids check out the awesome playground. A little way away from the playground is a cool beehive display.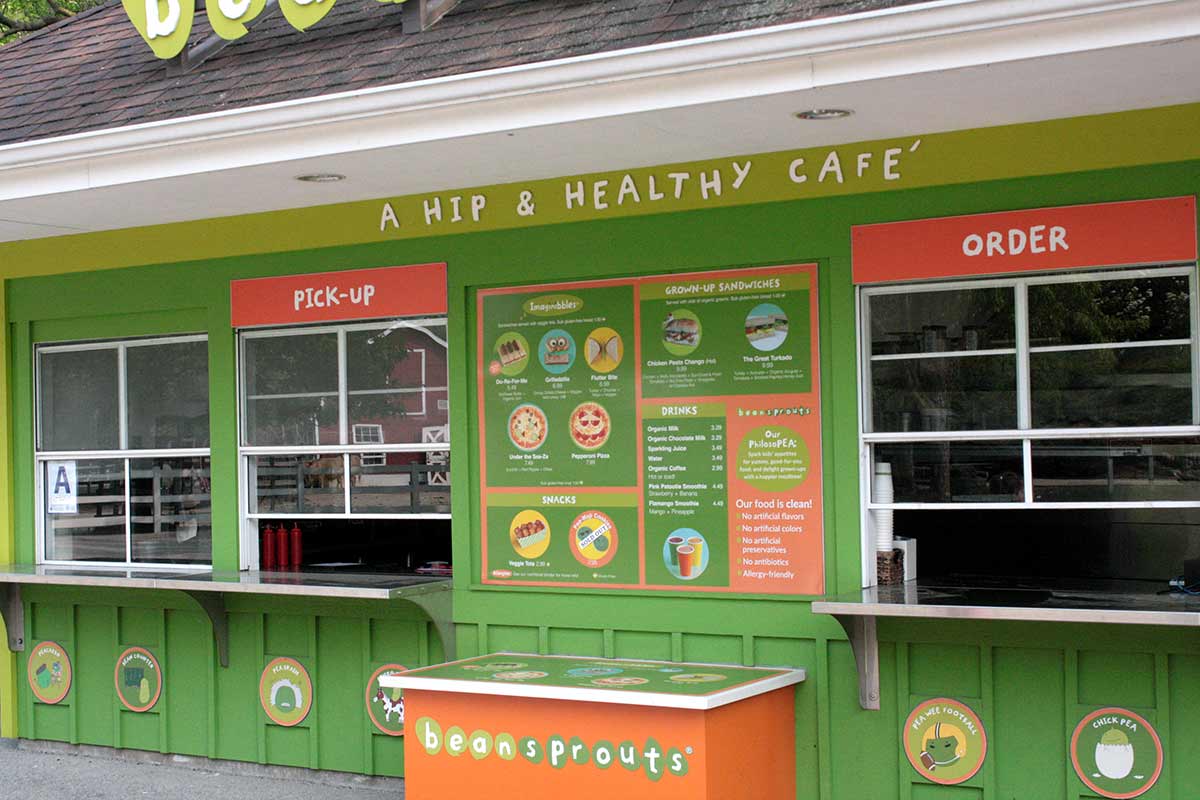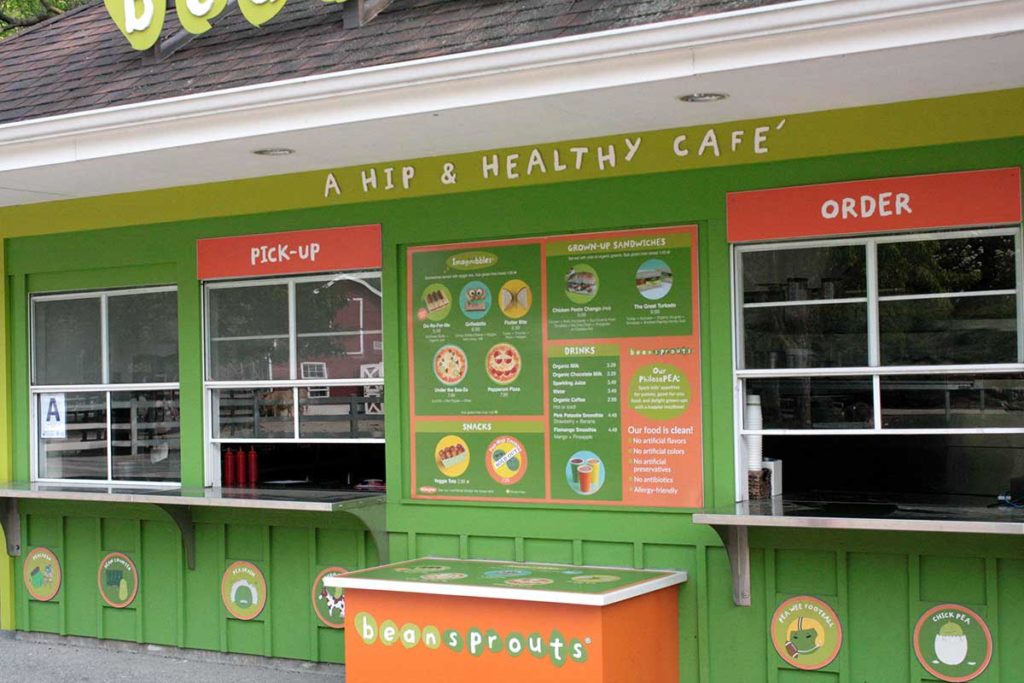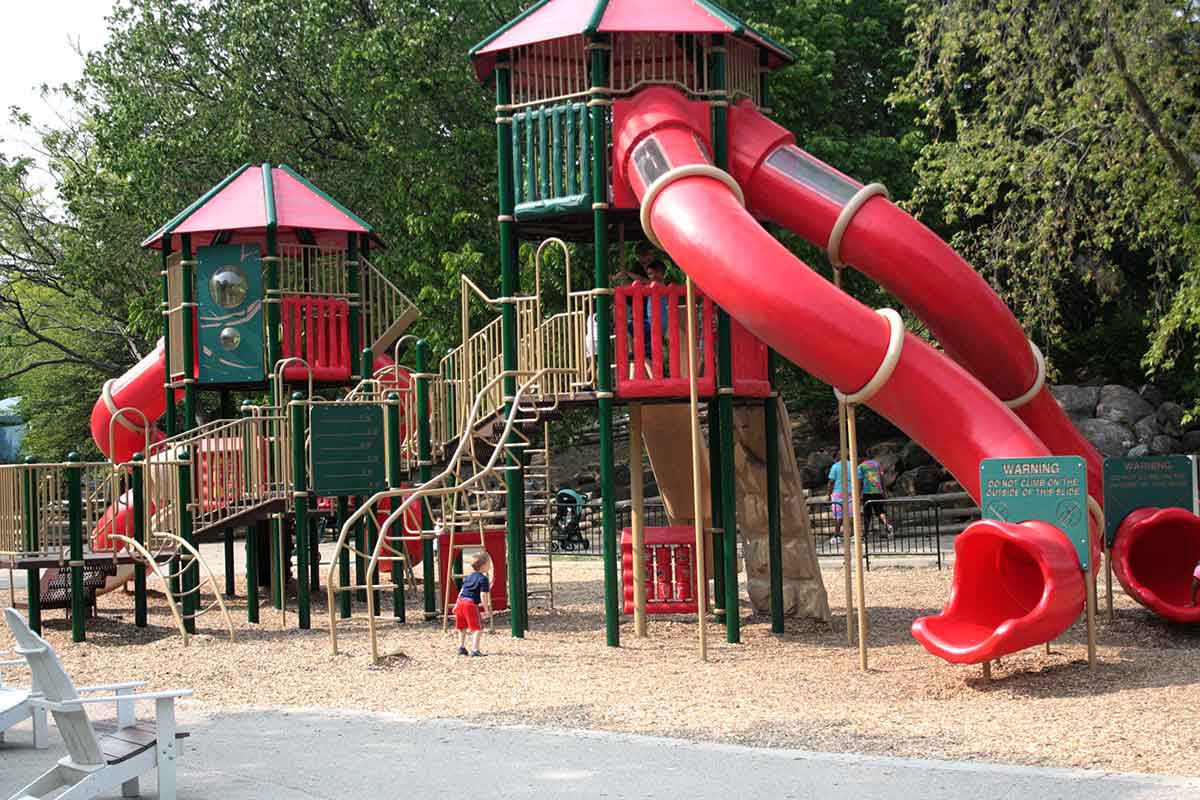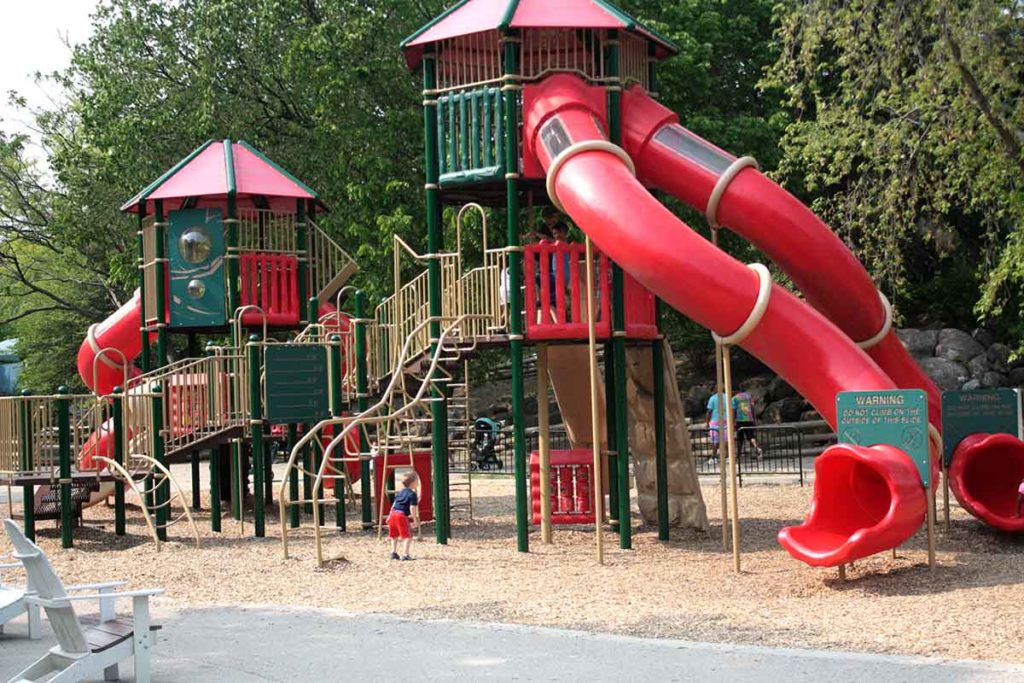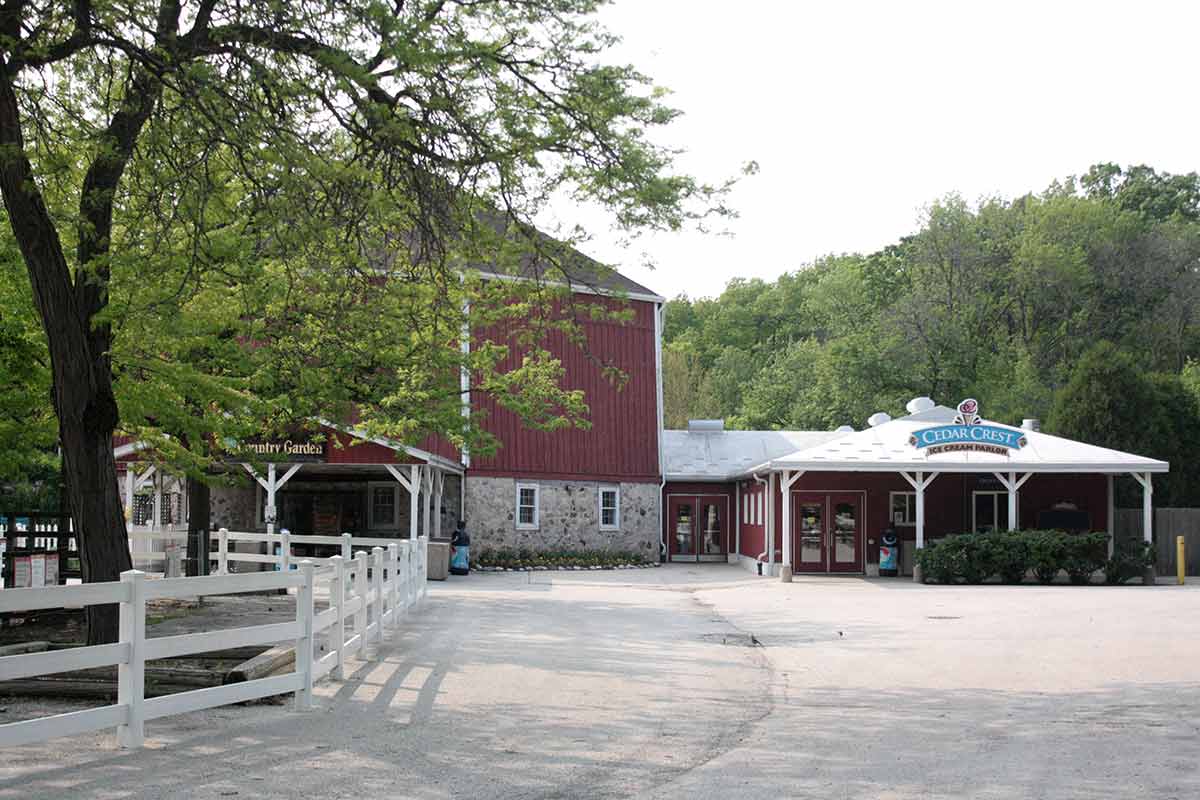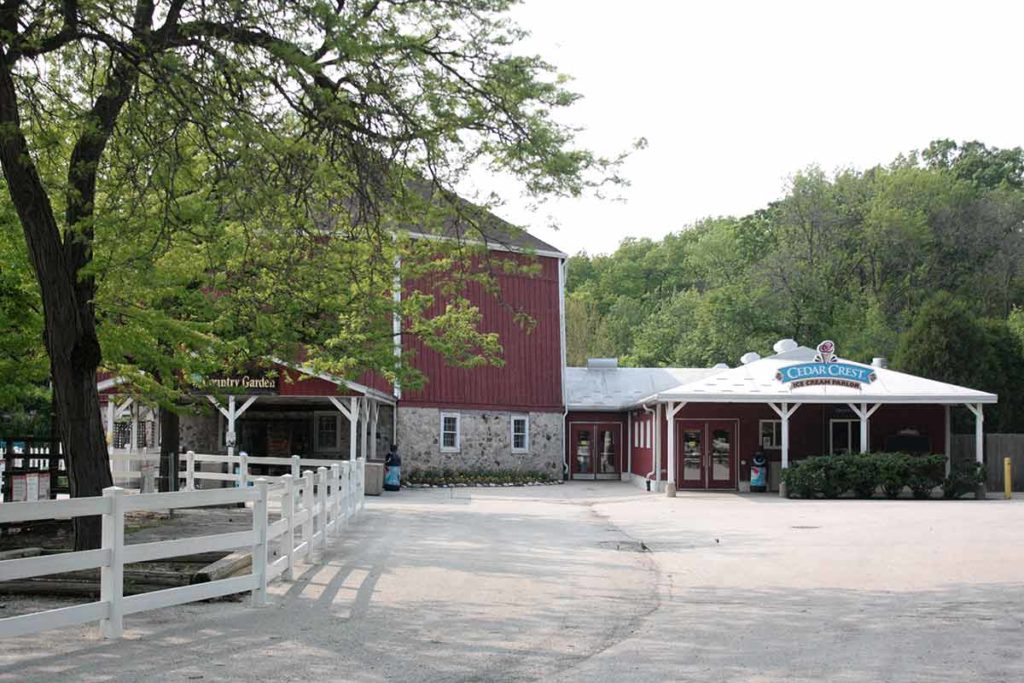 Extra Zoo Adventures
Carousel – $3/rider ages 3 and older. Parents are able to ride for no cost for kids that need extra stabilization.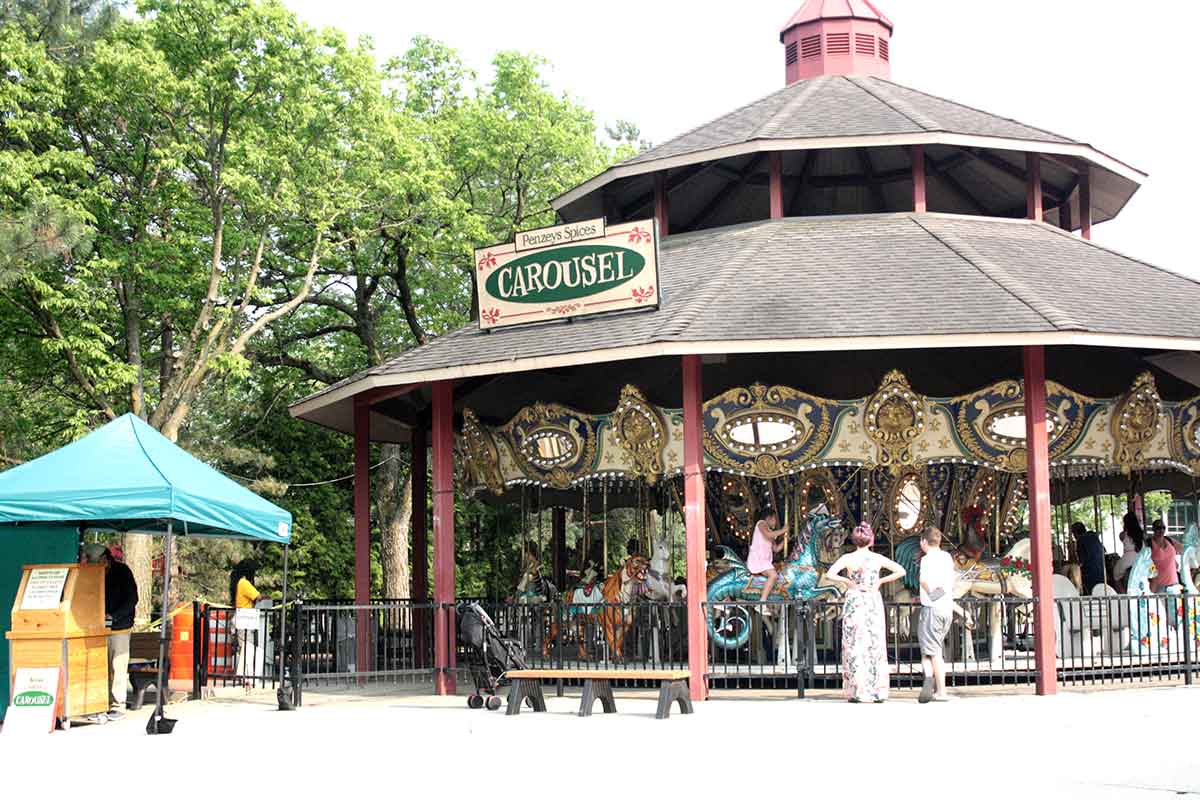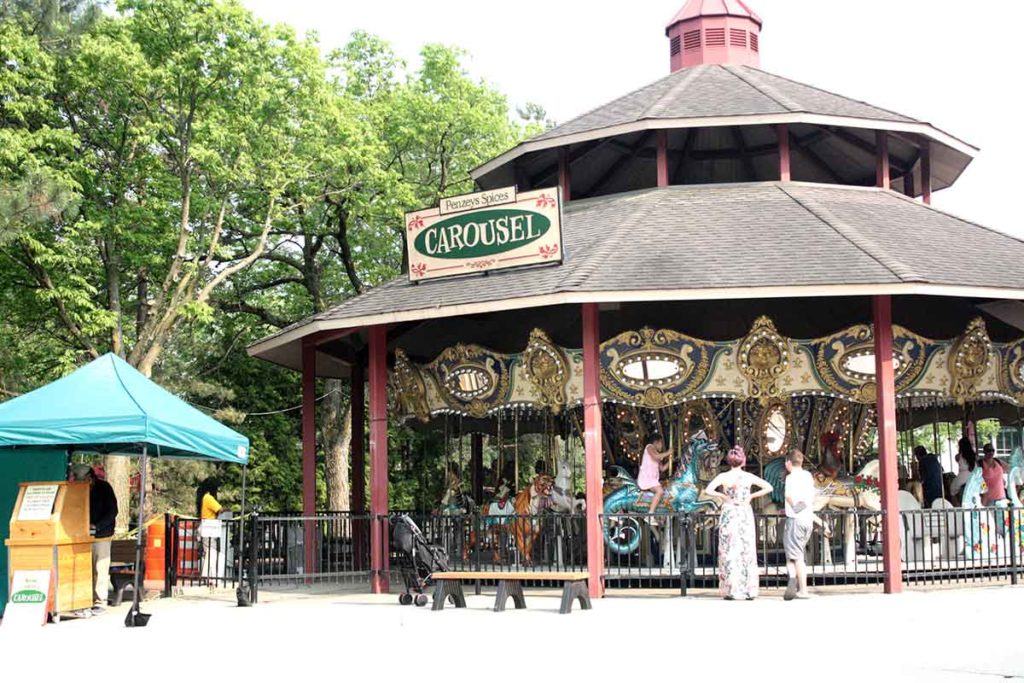 Safari Train – $3/rider ages 3 and older.
Ride around the zoo on a steam train!
Sky Safari – $3/rider
Check out the zoo from above!
Zoomobile – $3/rider ages 3 and older.
25 minute guided tour of the zoo.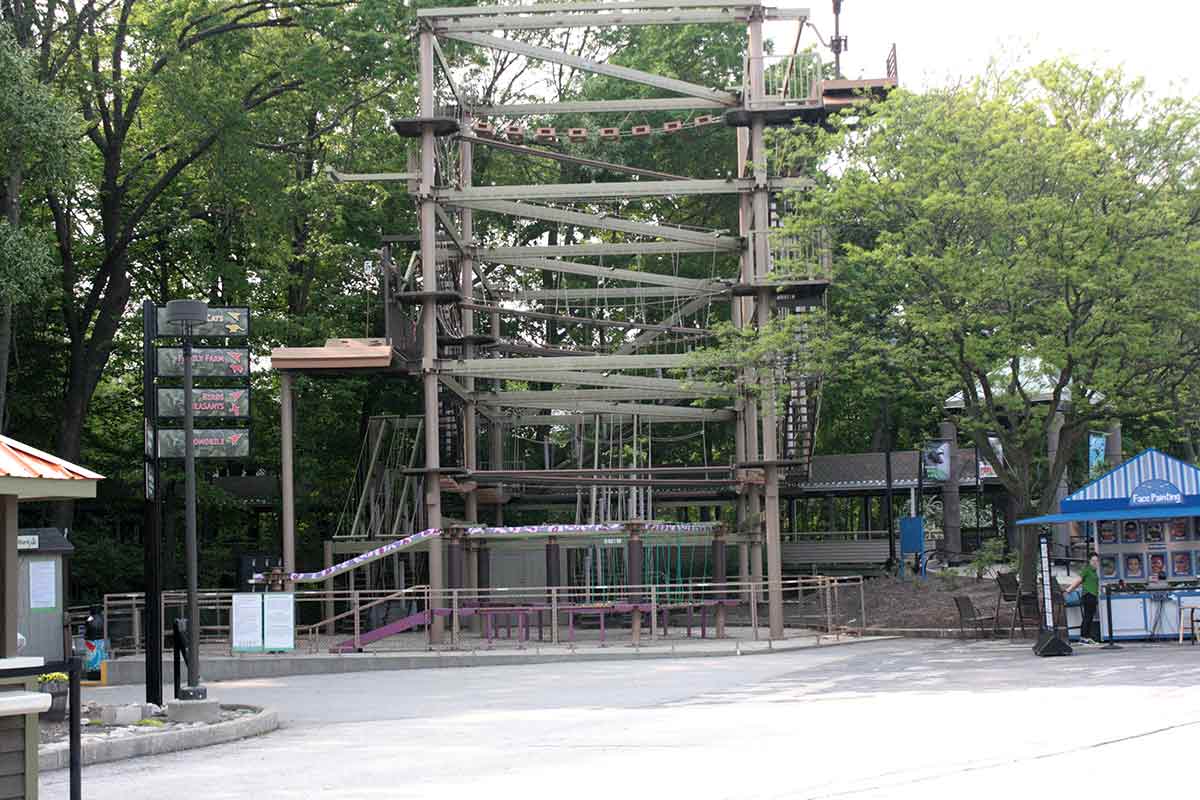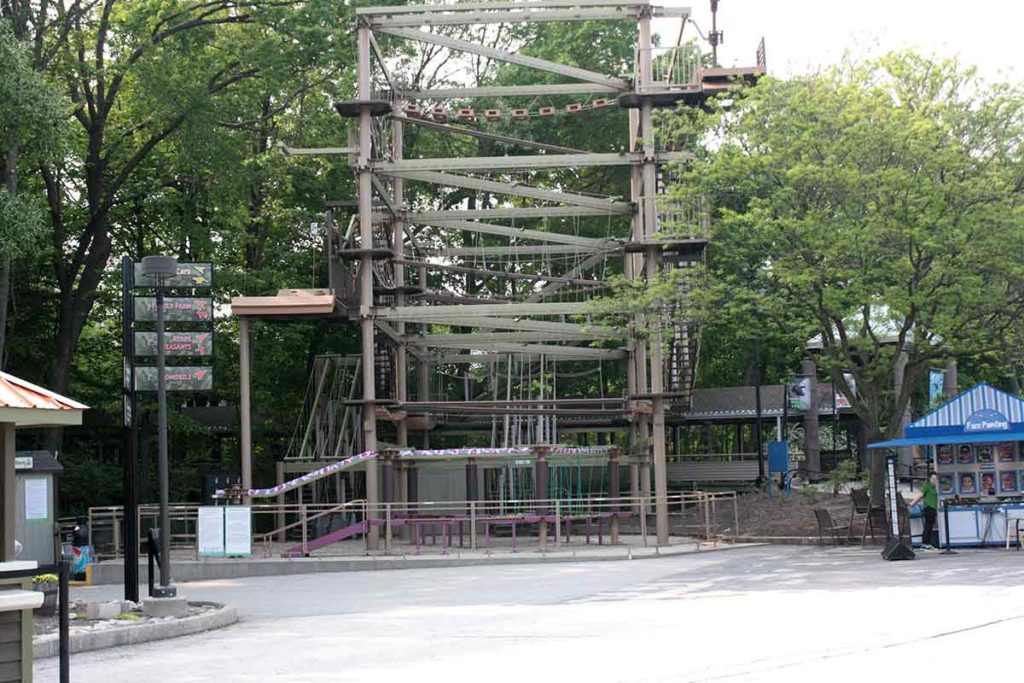 Sky Trail Ropes Course and Zip Line
Zip Line $16 – 500 feet in the air
Sky Trail Ropes Course $13 – Four stories of ropes elements for adventurers over 48 inches tall.
Sky Tykes Ropes Course $7 – Scaled down version of the bigger course for kids under 48 inches tall.
Shows and Animal Feeding
Kohl's Wild Theater
FREE
Fun 15-minute wildlife skits, songs, puppets, and more three times throughout the day.

Animals in Action
FREE
Learn about animals in specific areas throughout the day.

Birds of Prey Show
FREE
Check out the amazing flock during three different shows each day.

Giraffe Feeding
$5
Children under 12 years of age are to be accompanied by one paying adult. Maximum of 2 children per adult.
Feedings are at 10:30 and 3:00, tickets go on sale 30 minutes in advance.

Seal and Sea Lion Shows
$4
Multiple shows per day with optional photo and feeding add ons!

Past Special Exhibits
Good to Know Before You Go
HOURS
The zoo is open year-round but the hours vary by season. The animals have an early bedtime, so the zoo closes year-round by 5pm or earlier.
ADMISSION AND PARKING
Rates for children and adults vary with the seasons and range from $10-$16.25. Children 2 and under are always free! Parking is $12 year round. You can find discount tickets through Fox Communities Credit Union, Community First Credit Union, and many Parks and Rec Departments!

**Speed up your entry to the zoo by purchasing your tickets in advance. Just a quick scan of your phone at the entry gate and everything is handled!
2019 FREE DAYS (parking fees still apply)
December 7

Frosty FREE Week
December 25, 2019 – January 1, 2020
During Frosty Free Week, the Zoo is open Monday through Friday from 9:30 a.m. to 2:30 p.m., and 9:30 a.m. to 4:30 p.m. on Saturday and Sunday. Regular parking and concession fees apply.
STROLLERS AND WAGONS
Bring your own or rent a stroller from the zoo. If you have younger kids, you'll definitely want wheels for them, there's a lot of walking to be done at this zoo.
FOOD
There are delicious things like popcorn, nachos, slushies, and ice cream throughout the zoo. There's even a stand devoted to all things cheesy…like grilled cheese and cheese fries!

You can also carry in your own snacks and drinks and there are plenty of areas to enjoy them. There are water fountains and bottle filling stations throughout the zoo.