Just about an hour away from the Fox Valley, Stevens Point is a fun adventure for the family to get outdoors and explore nature and art!
Stevens Point is an easy drive on Highway 10 if you're headed out from the Appleton area. It is the home to the University of Wisconsin – Stevens Point located along the Wisconsin River. It is designated as a Wisconsin Main Street Community and offers lots of specialty shops and restaurants. A farmers market takes place downtown in the square daily May through October, the biggest day is Saturday.
One of our favorite spots to visit is the Stevens Point Sculpture Park, the park takes a nature walk and levels it up with cool and dreamy art. It provides a unique connection between nature and art. There is no shortage of trails in the area if you'd like a longer hike, or we have rounded up our other favorites below to make this a fun day trip!
Stevens Point Sculpture Park
Stevens Point Sculpture Park will no longer be a secret! This gem sits on 20-acres and the park features artwork from local regional and national artists. The park's art installations update often and is appealing and inviting for all ages to spend time outdoors. You can take your time and enjoy the artwork installed along a half-mile path and then connect to the Green Circle Trail to extend your walk. If you follow the Green Circle Trail – Brickyard Trail you can make a one-mile loop (a leisurely stroll). Bonus: The gravel trail is also stroller friendly!
A printable download is available for kids that includes an engaging Photo Scavenger Hunt & Sketch Scavenger Hunt
You might also find a painted rock along your way. Bring a couple to exchange from the Fox Valley!
Open: Monday-Sunday: Sunrise to Sunset
Admission: FREE but donations welcome
Parking: Along Second Street or in the Zenoff Park parking lot
900 North Second Street, Stevens Point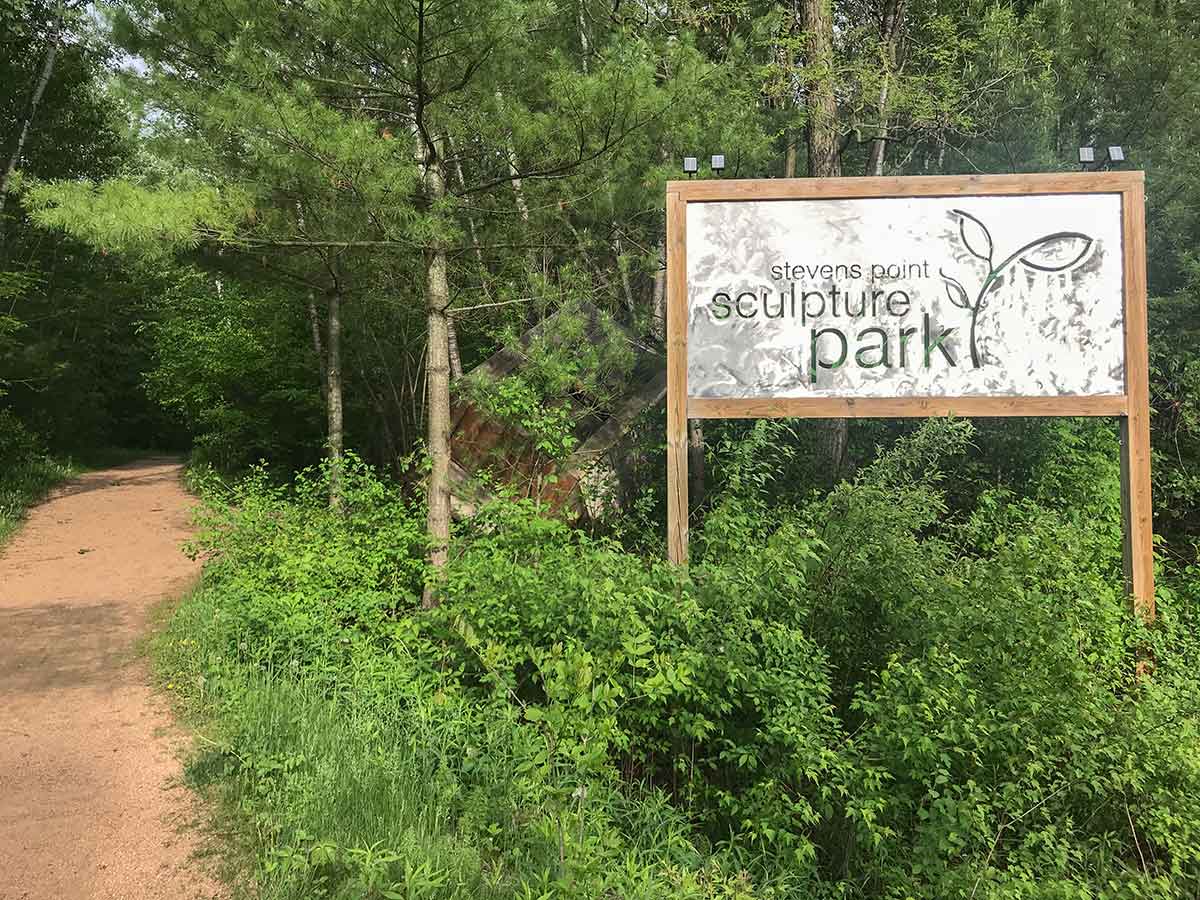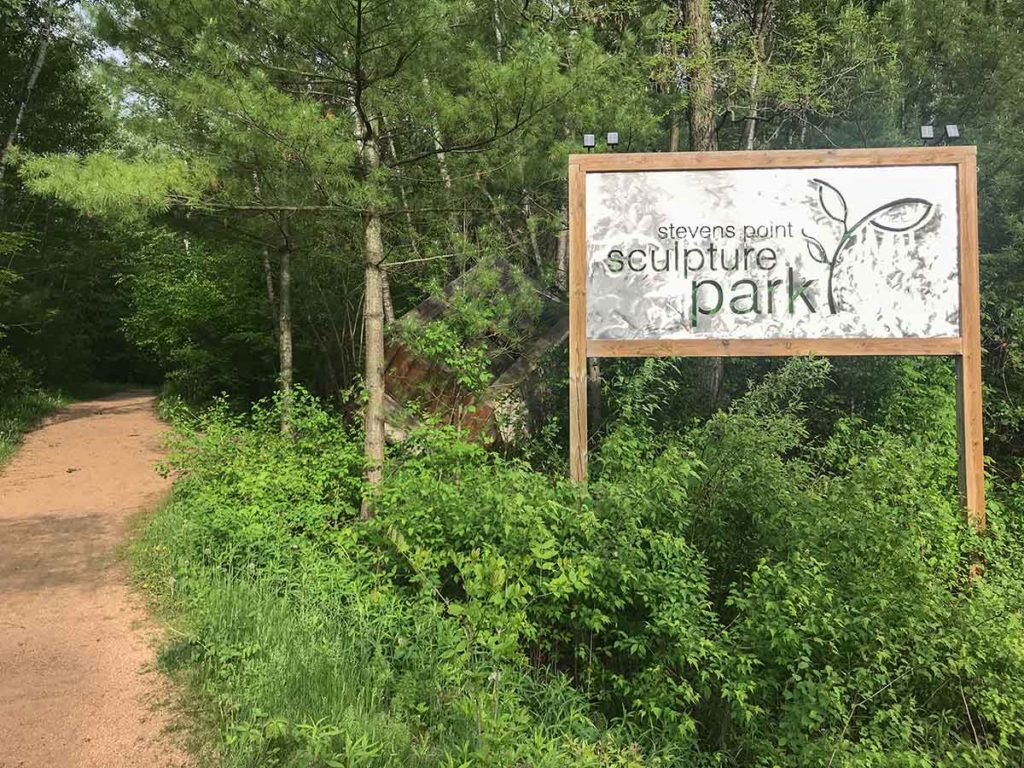 The Green Circle
The Green Circle is a 27-mile scenic hiking and biking trail that loops through the Stevens Point area and connects with over 45 miles of additional trails.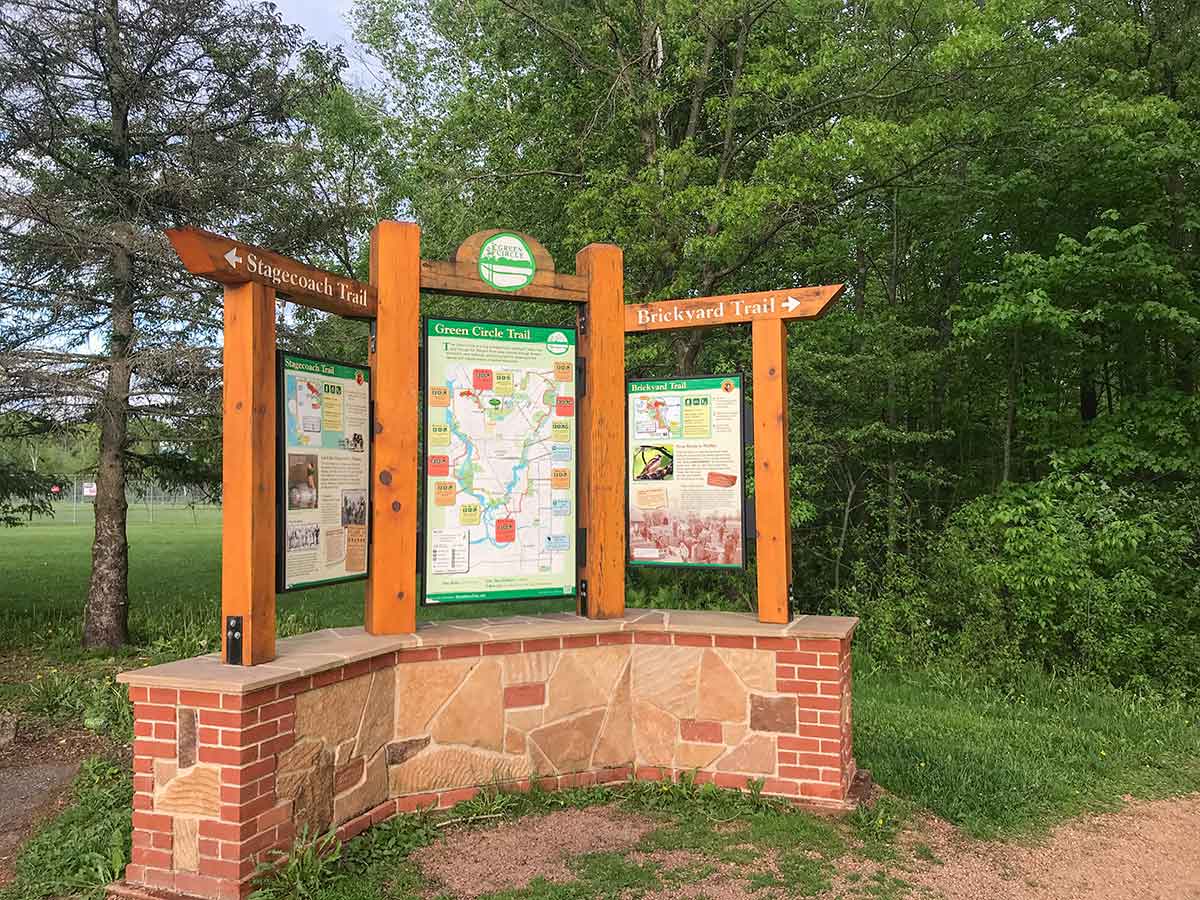 Murals
Stroll around the streets in this cute downtown. Make sure to catch a picture of this beautiful mural at Divepoint Scuba on Main St.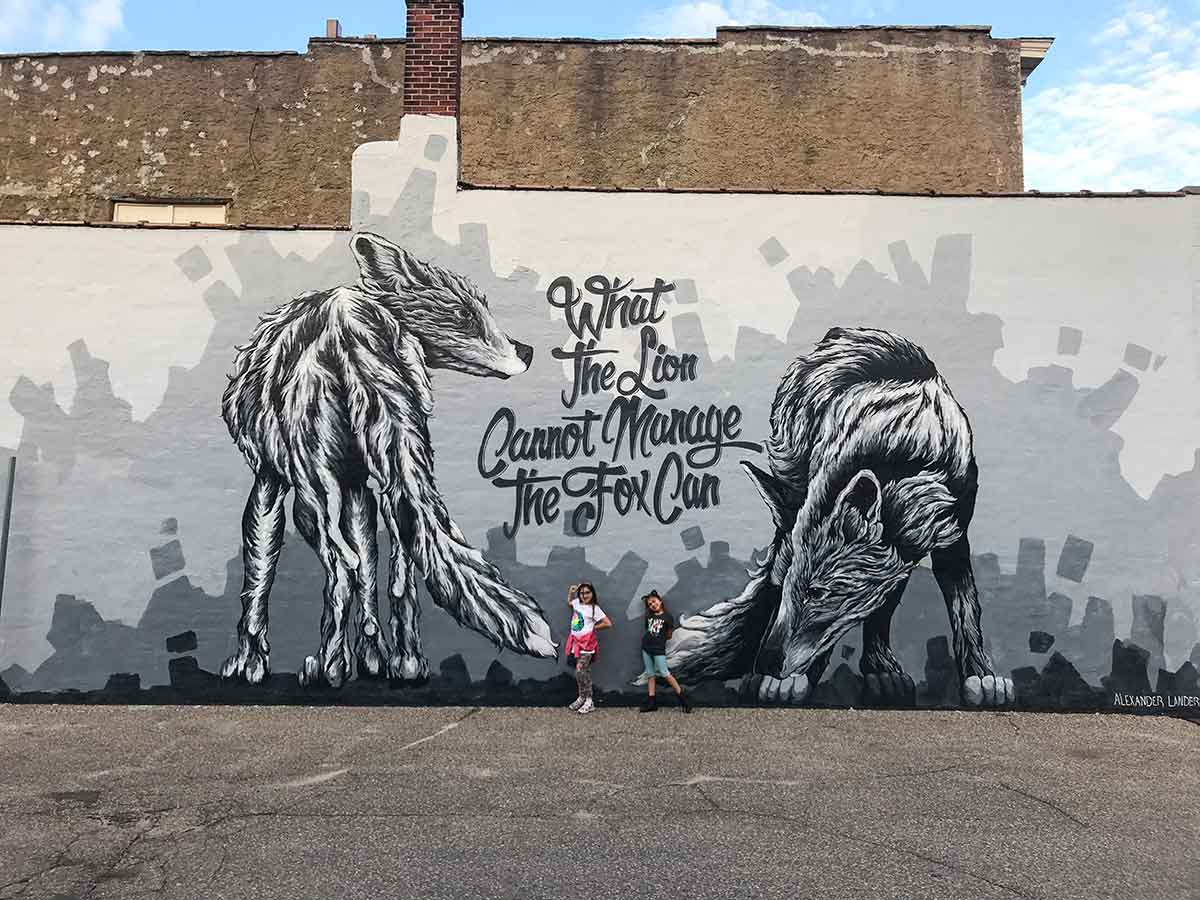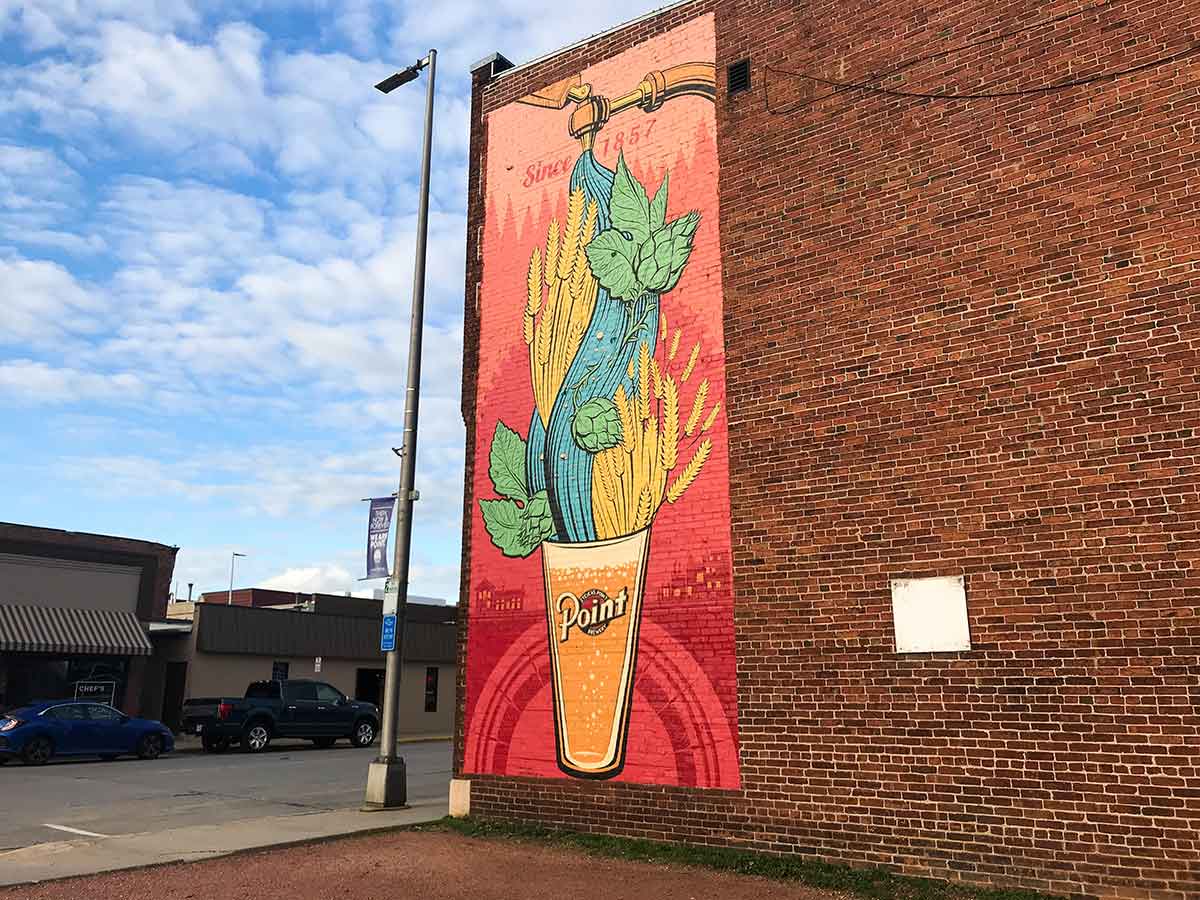 Ski's Meat Market
Cheese, meat sticks, local wine, and more – stop at Ski's Meat Market on your way into town for snacks to make a perfect picnic!
5370 US-10, Stevens Point
Belt's Soft Serve Ice Cream
This local favorite ice cream shop has a perfect summer treat, cones almost as big as your head!
2140 Division St, Stevens Point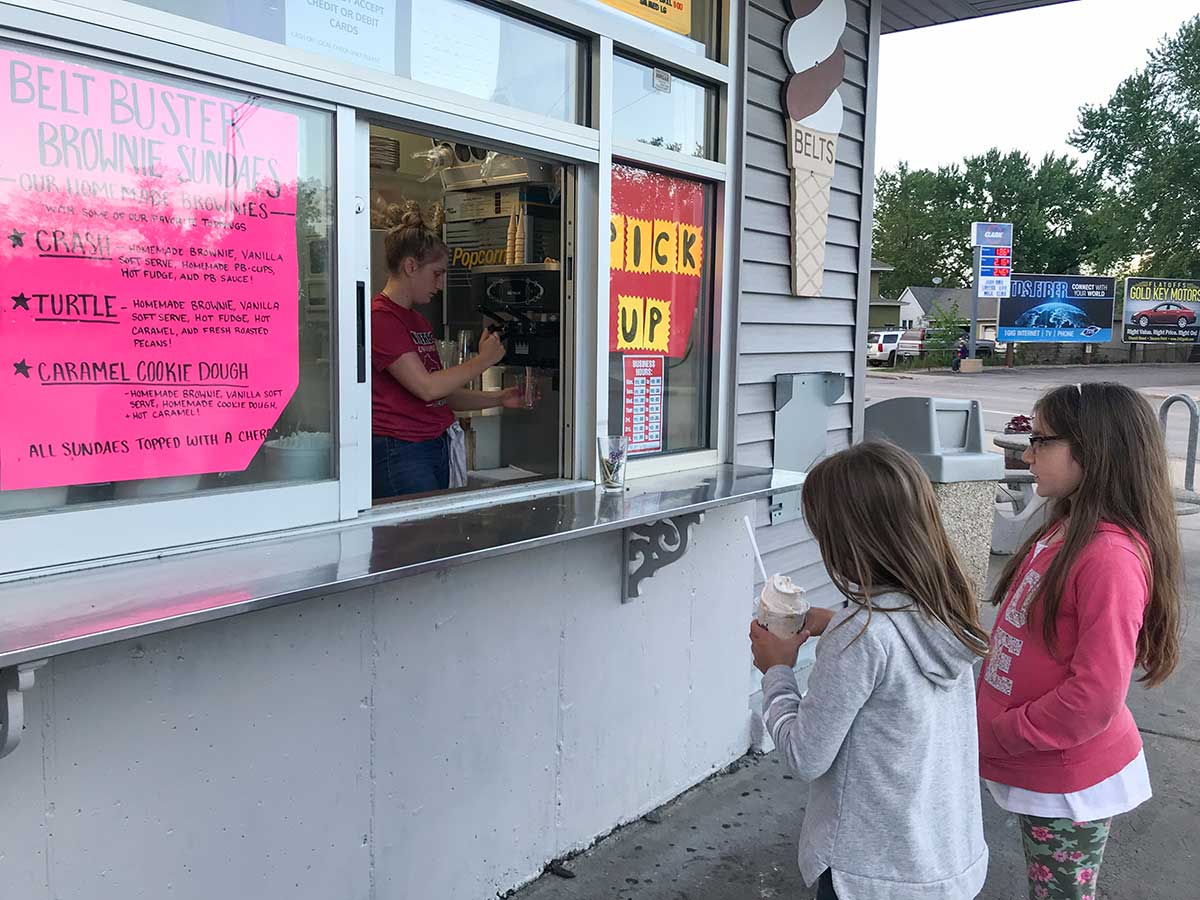 Hilltop Pub & Grill
Hilltop's classic American food has been around for decades. They have a great children's menu. Place an order (early) for carryout or dine in on the outdoor patio. Make sure to get the cheese curds!
4901 Main St, Stevens Point
Feltz's Dairy Store
Feltz Family Farms is a fifth-generation dairy farm that offers farm tours and a family store of goodies.
5796 Porter Drive, Stevens Point
KASH Playground
KASH (Kids Are Special Here) Playground is a huge universally accessible play environment at Mead Park in Stevens Point. Get out some energy with the kids after an ice cream treat before your ride home!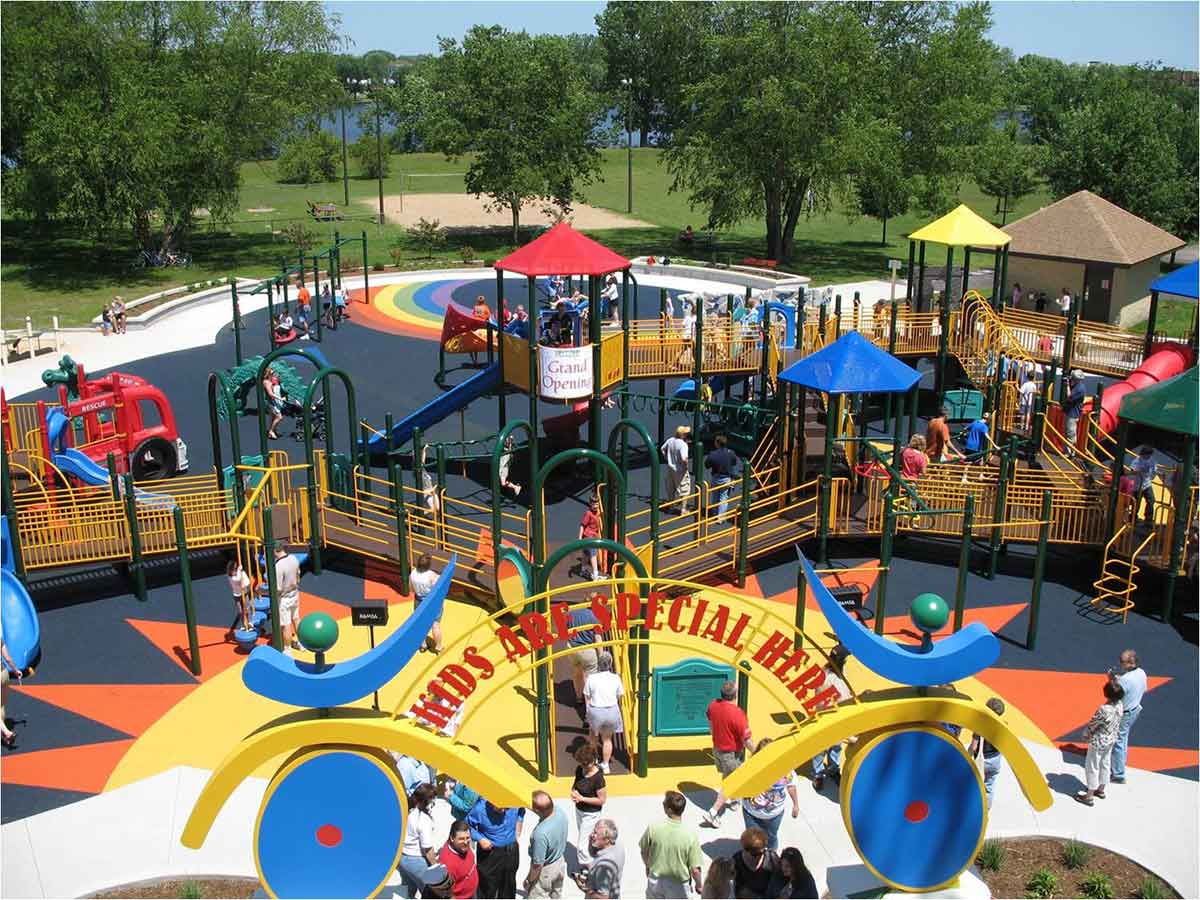 Do you have a favorite spot in Stevens Point? Let us know in the comments below!