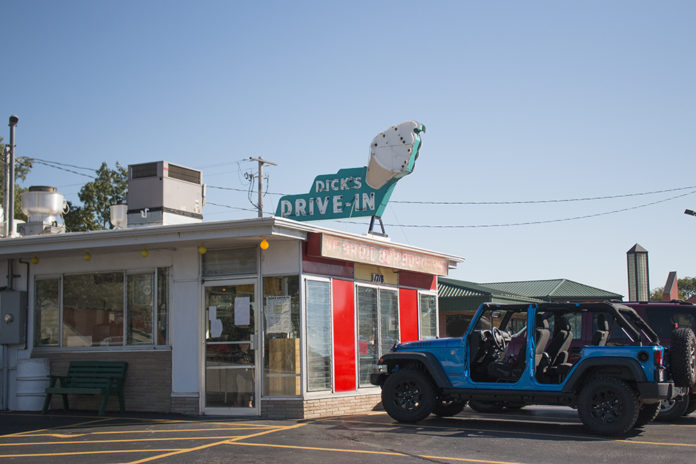 Sometimes summer needs some good old fashioned cheese curds, cheeseburgers and ice cream. Check out one of our favorite diner and drive in restaurants in Northeast Wisconsin.
Ardy & Eds
2413 S Main St, Oshkosh, Wisconsin
www.ardyandeds.com
Make sure to check the hours before visiting. We were disappointed when they weren't open on Mondays. This drive in restaurant is authentic and fun with rock and roll and roller skating car hops.
Leons
121 W Murdock Ave, Oshkosh, Wisconsin
www.facebook.com/Leons-Frozen-Custard
Leons is a great spot after a day of exploring at Menominee Park. Check out our guide here.
Charlie's Drive In
806 W Main St, Hortonville, Wisconsin
www.facebook.com/Charlies-Drive-In

Charlie's Drive In would be a great spot to stop after hike at Mosquito Hill Nature Center in New London. Make sure to have a couple quarters for the dinosaur ride.
Dick's Drive In
1718 Crooks Ave, Kaukauna, Wisconsin
www.facebook.com/DicksDriveInKaukauna
Where is your favorite spot? We would love to hear about it in the comments below or email us pictures to govalleykids@gmail.com.
Enjoy Northeast Wisconsin with family and friends this summer! Find lots of things to do with the 2017 Go Valley Kids Summer Bucket List.
You might also like: