It is really hard not to love autumn in Wisconsin; the sunshine is a little more golden, the air is crisp, and of course, there are amazing views to take in. Maybe because we all know a long winter is looming, but there are so many things to do in the fall you'll have trouble fitting it all in!
Take in the changing color of the foliage and enjoy the cooling temperatures with endless fall adventures perfect for Wisconsin families! Choose your must-do fall activities from our giant list of awesome Wisconsin autumn activities. We have the best pumpkin patches, apple orchards, festivals, views, and so much more. Grab your pumpkin spice latte or apple cider and head out on a fun adventure with your families to make new fall memories this year!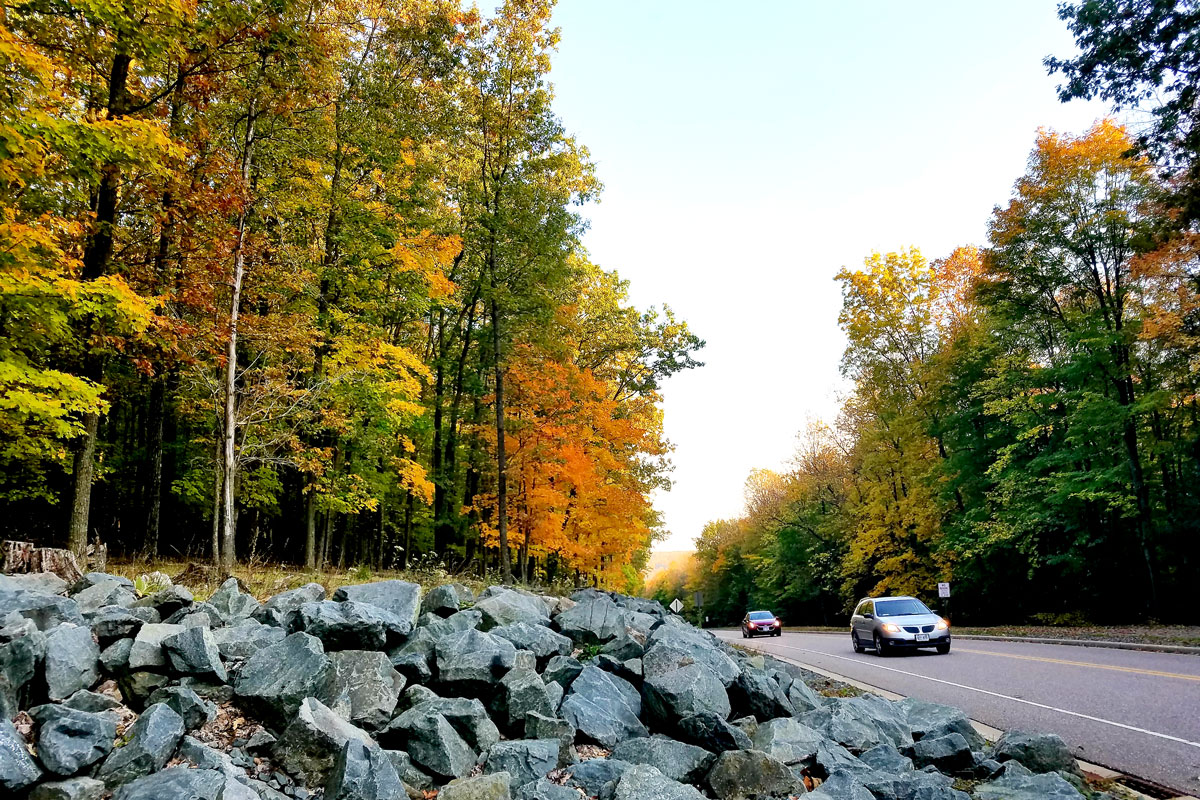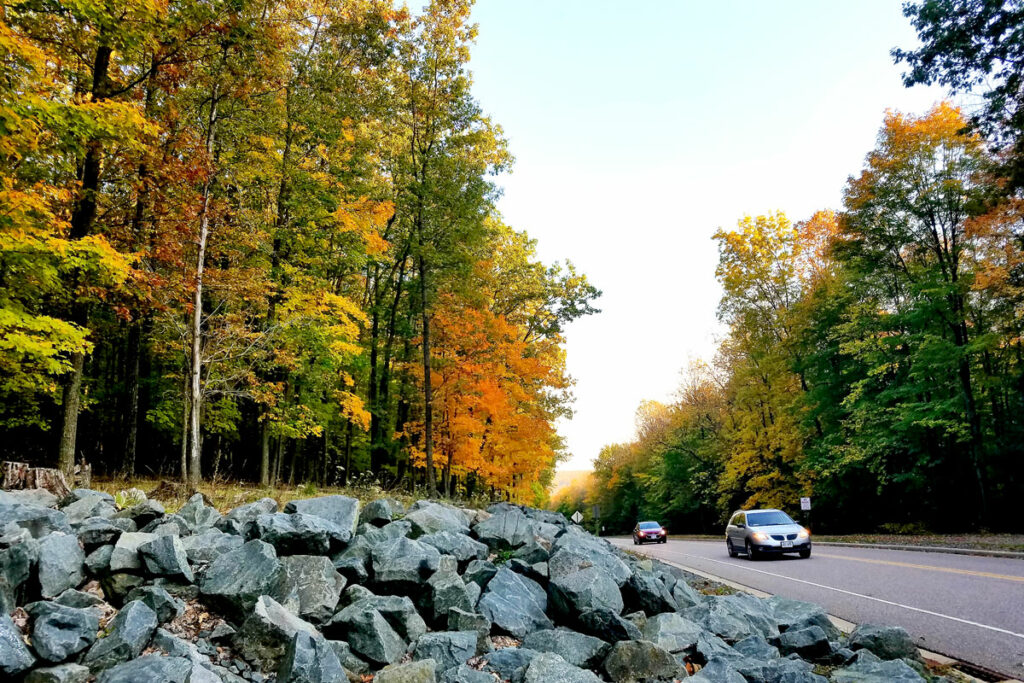 1. Take a Hayride
Is there anything that feels more like fall has arrived than a short trip on a straw hayride—cozy in flannel and sweaters bouncing along a bumpy trail? From short rides to choose your pumpkins to (not too) spooky haunted trails, there's a hayride for everyone!

Watch for hidden faces on the trees at Little Farmer or take a ride out to the pumpkin patch at Cuff Farms. Kid-friendly haunted hayrides at BerryLand Pumpkins and more fun options await at these pumpkin patches!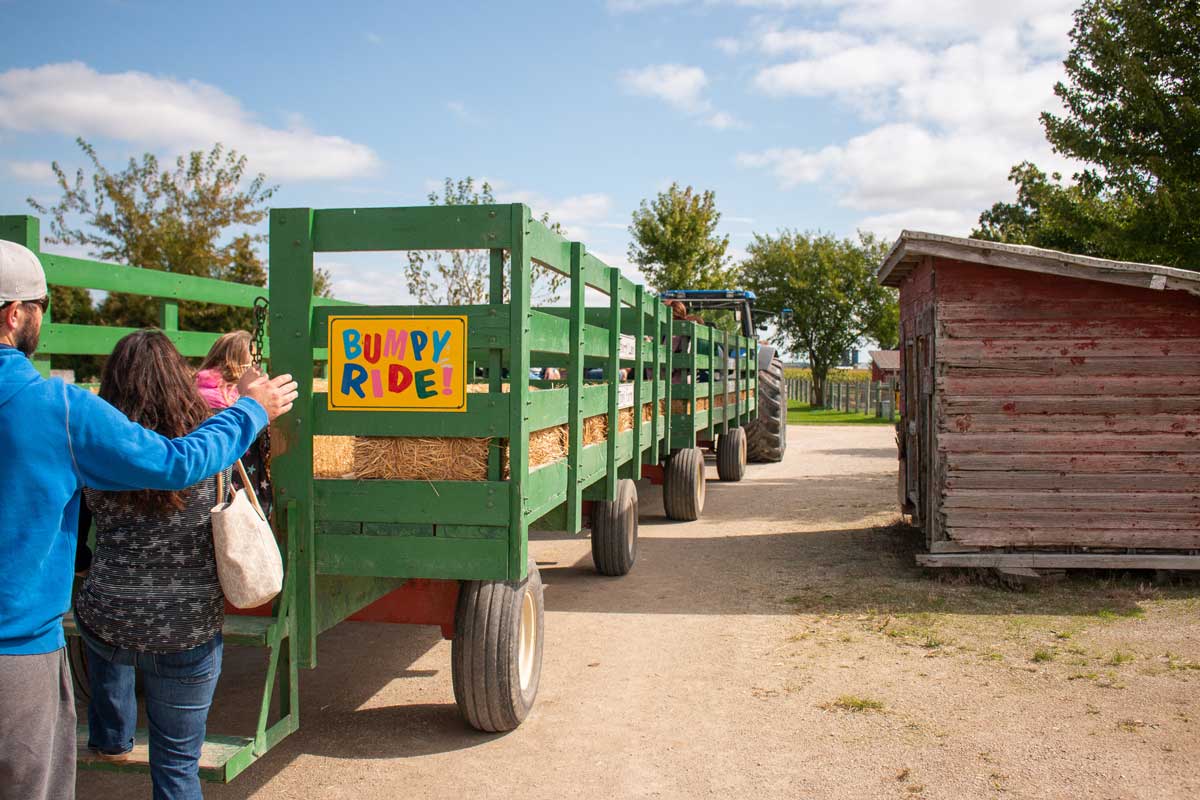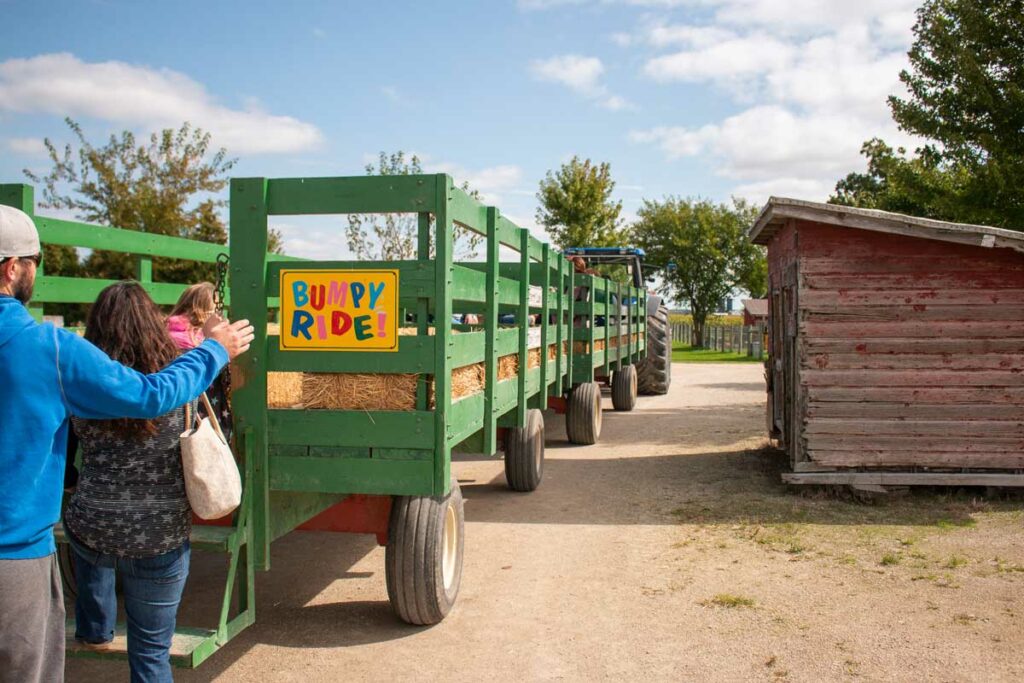 2. Pick Fresh Apples
Fall memories and traditions are made in the orchards and your kitchen! Pick baskets of apples and enjoy them as many ways as you can, including our kiddos' favorite—straight from the tree. Wisconsin's apple season lasts from August to late October, with different apples ready throughout; find out when your favorites are ready with our guide to apple types and best times to pick. The ever-popular Honeycrisp is ready for picking around mid-September, and one of our favorites, Wolf River is one of the the last of the season in late October.
We've got 8 favorite apple orchards to share, including Star Orchard in Kaukauna, which boasts 25 different types of apples! Warm up with a cup of apple cider or bring a gallon home.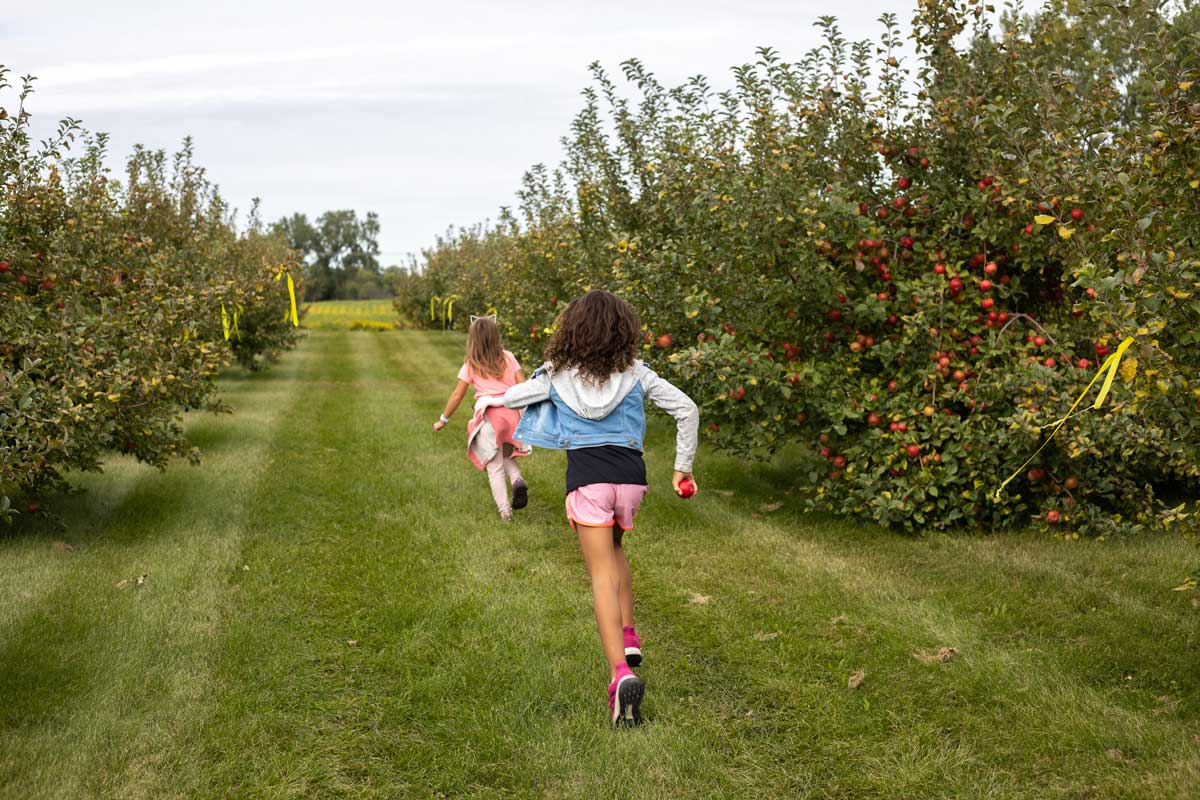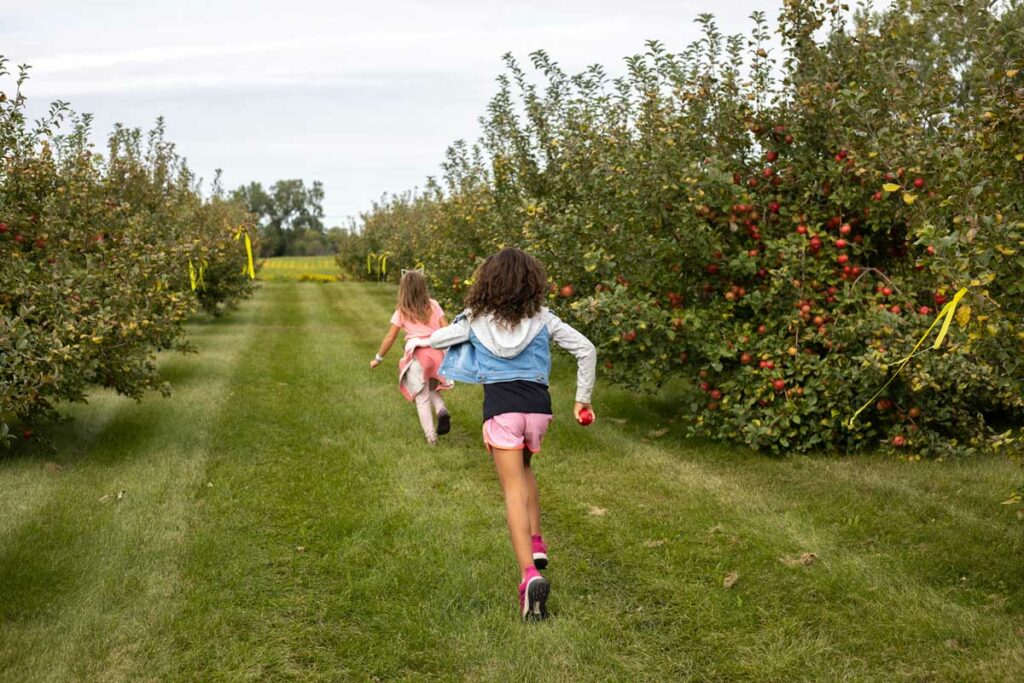 3. Visit a Pumpkin Patch
Would it be fall if you didn't pick and paint or carve a pumpkin? We think not. We've got 10+ Picture Perfect Pumpkin Patches to choose from to enjoy a whole afternoon or day playing before everyone claims their favorite shaped pumpkin to take home.
Each pumpkin farm has its own unique take on fall fun, from animals to pets and feed to corn cannons—your family might need to visit more than one!
Many locations can help you with all of your fall porch decorating needs with pumpkins, squash, mums, gourds, dried corn, hay, and more!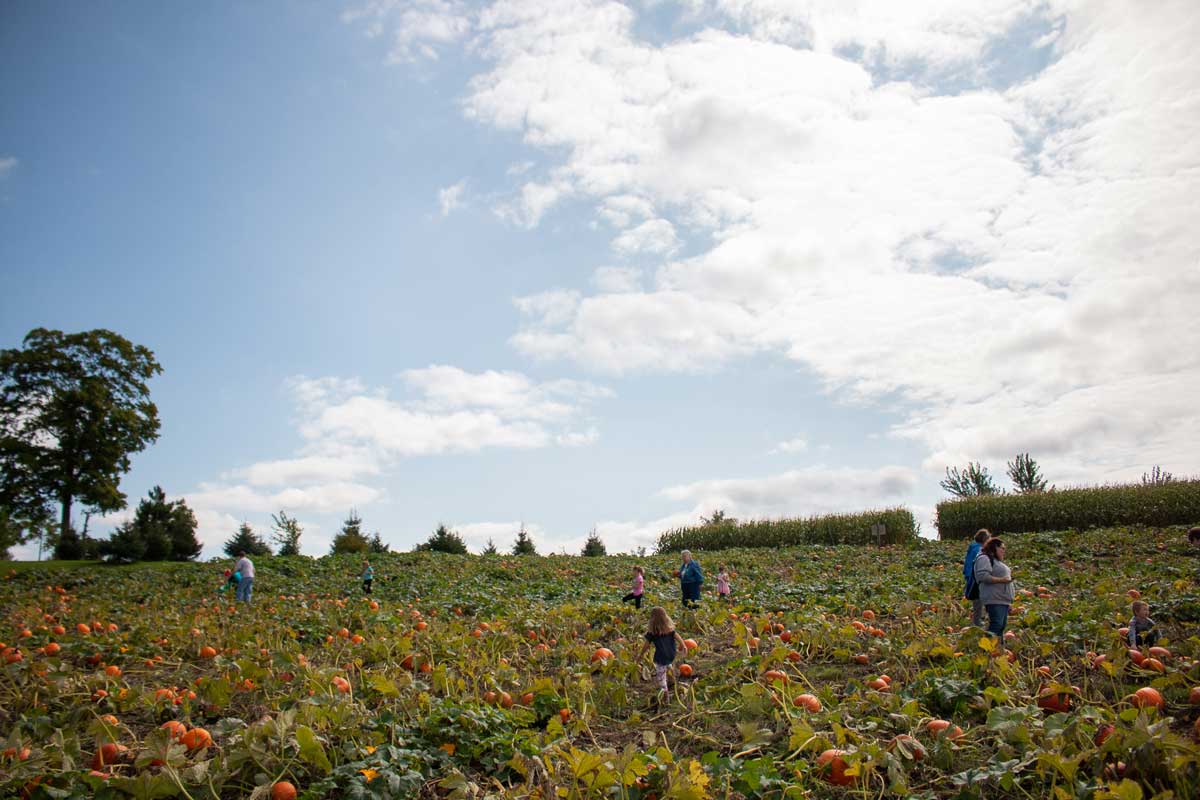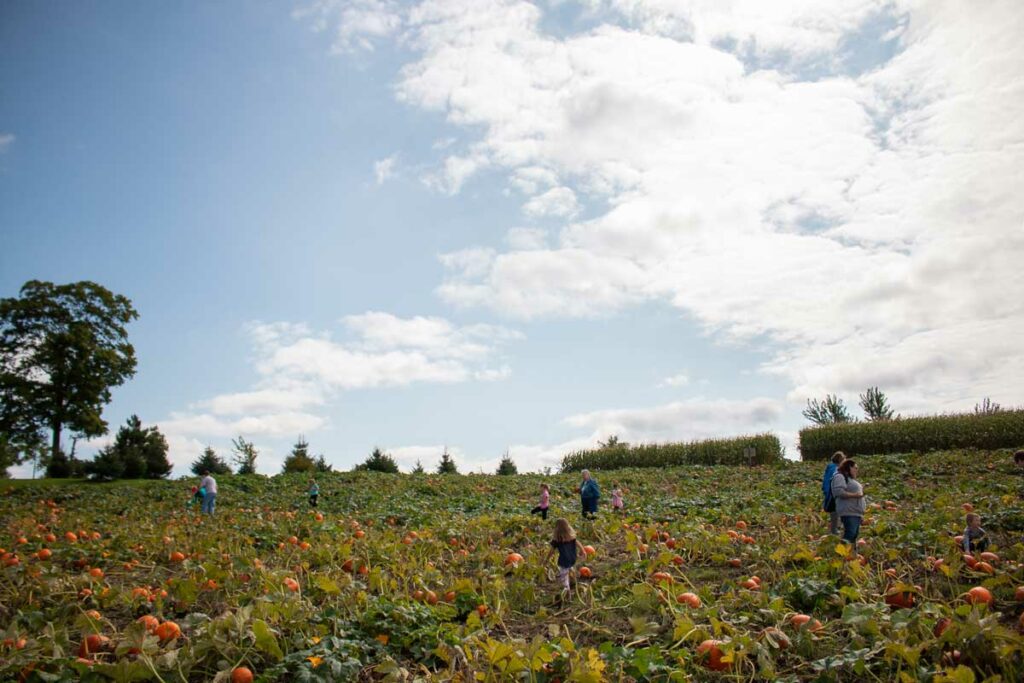 4. Feed Animals
It is so much fun to visit a petting farm and see what the animals are up to as the seasons change. Don't forget change for feed dispensers at some of these 15+ Petting Zoos & Farms near the Fox Cities for Animal Lovers!
Some of Our Favorite Petting Farms: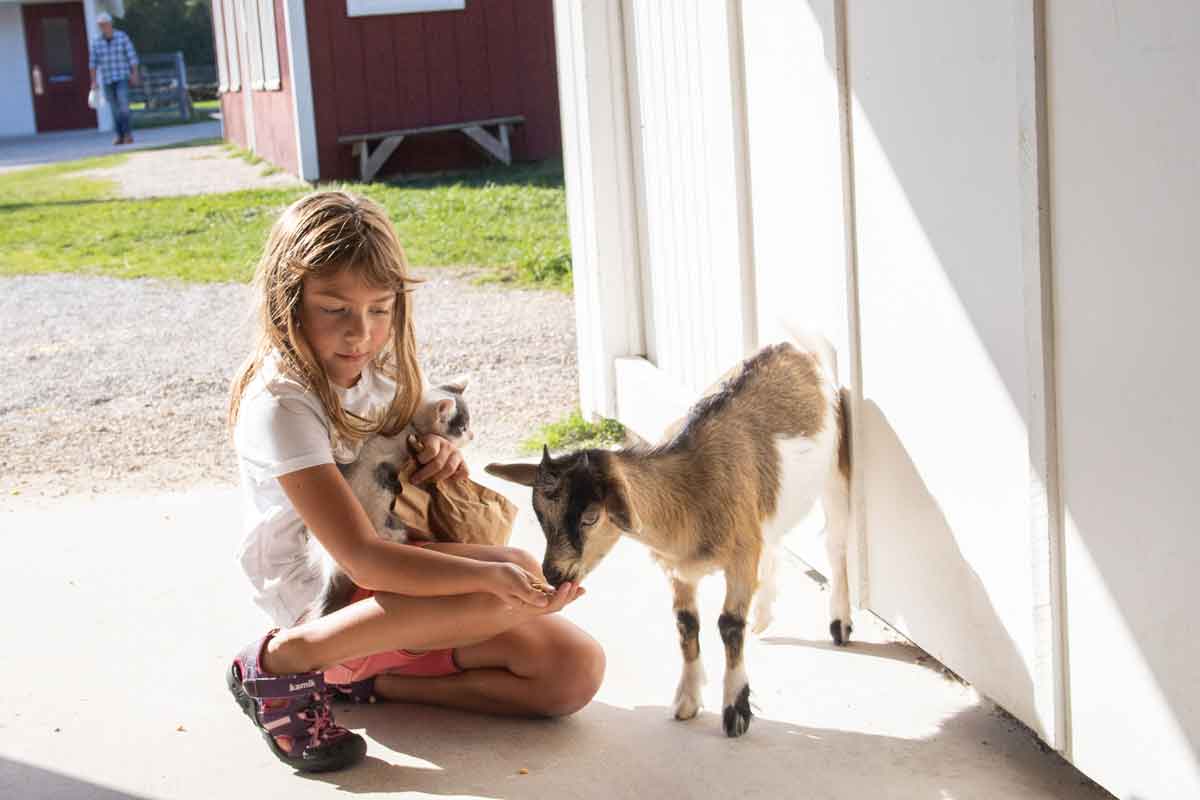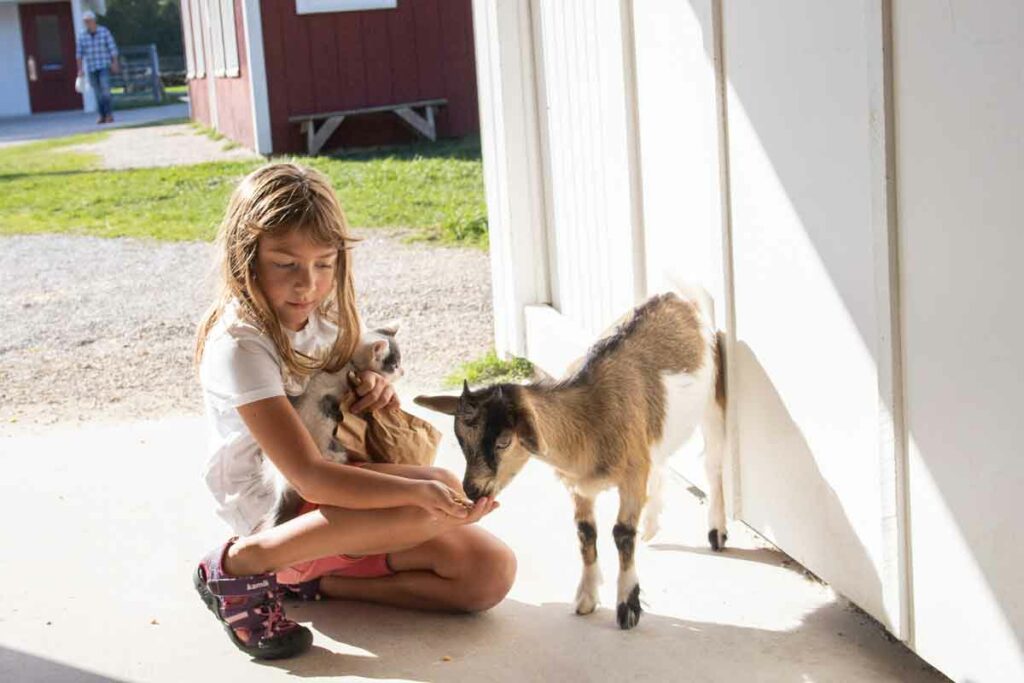 5. Get Lost in a Corn Maze
Are you looking for a fun adventure beyond the typical pumpkin picking? Check out one of these Wisconsin corn mazes and add it to your Fall Bucket List for a fun family outing!
Explore a giant walkthrough puzzle that farmers cut out of their cornfield is good old-fashioned fall family farm fun. Experience the fun and learning of navigating, getting lost, and finding your way again.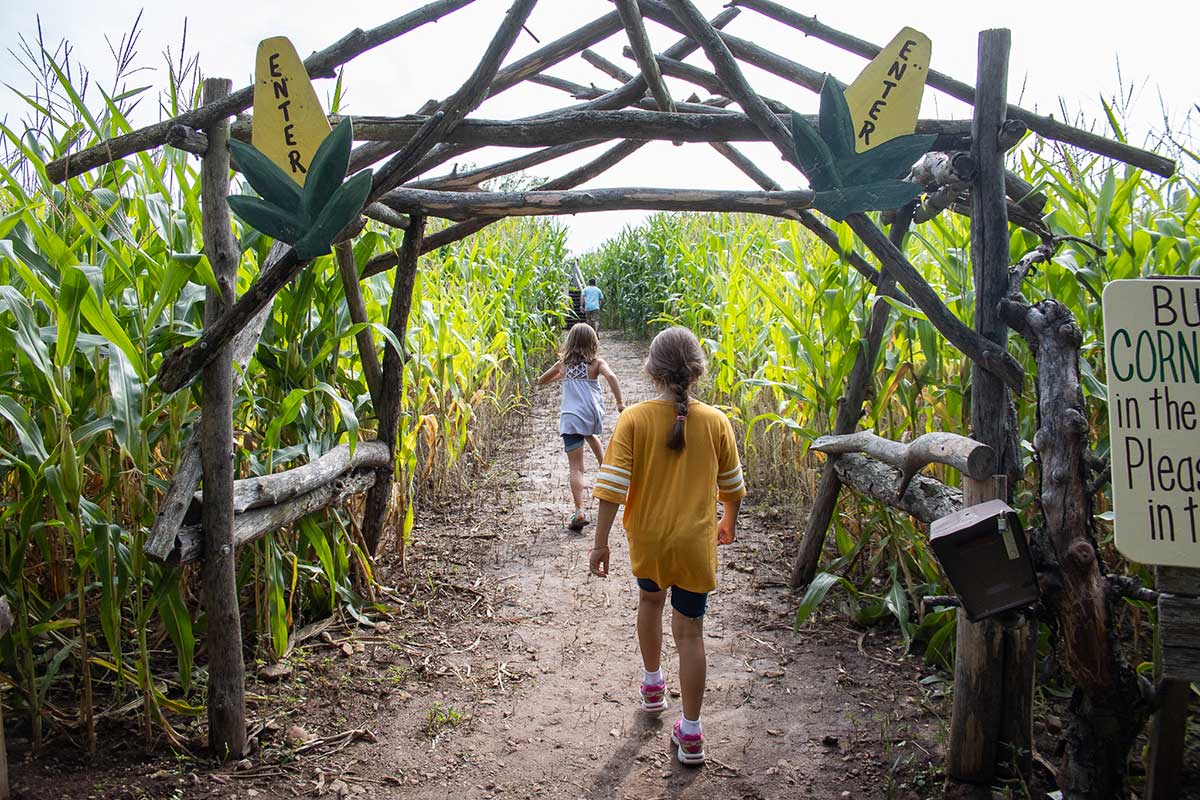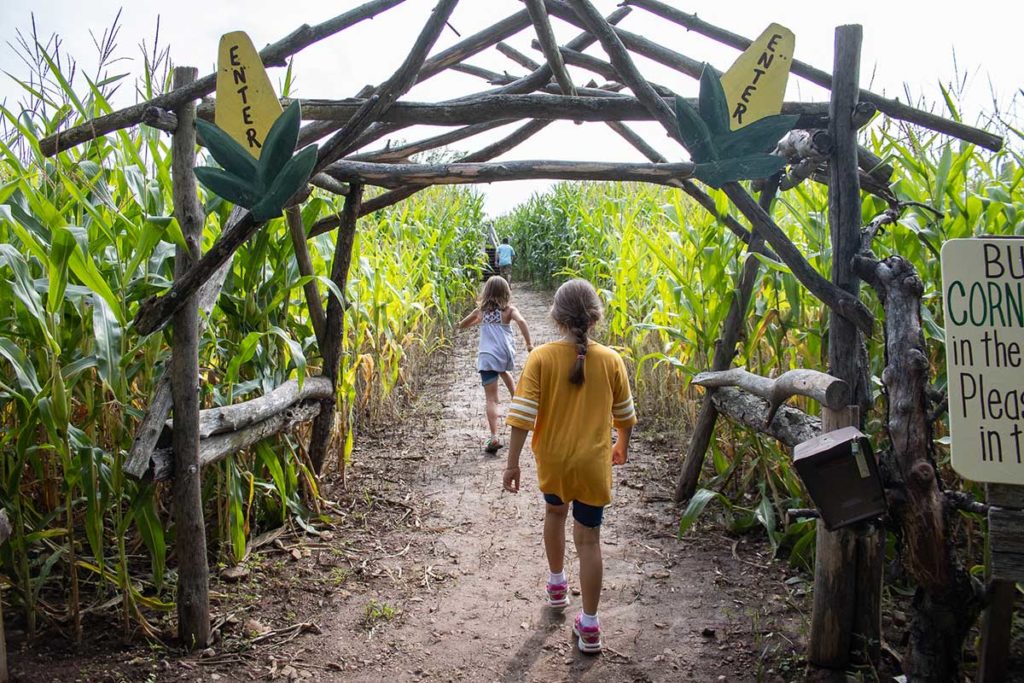 6. Take a Fall Drive
Fill a thermos with hot chocolate and hit the road! We've picked out some gorgeous routes to take a leisurely ride. Do not miss Holy Hill if you haven't made a visit to check out the amazing views from this favorite spot for color viewing. Another iconic choice is Door County's winding road, Highway 42, which is part of the Door County Coastal Byway—one of only six designated scenic byways in Wisconsin.
If you're headed west and looking to add fall things to do near LaCrosse, take in a stunning view at Granddad Bluff Park!
Pick a rustic road and a dreamy destination to spend some time along the way. Rustic Road 23 will take you to Little Hope with a picturesque creek-like stretch of river and covered bridge at Red Mill, then visit nearby Hartman Creek State Park to take in even more colorful charm on a hike or kayak paddle around the lake.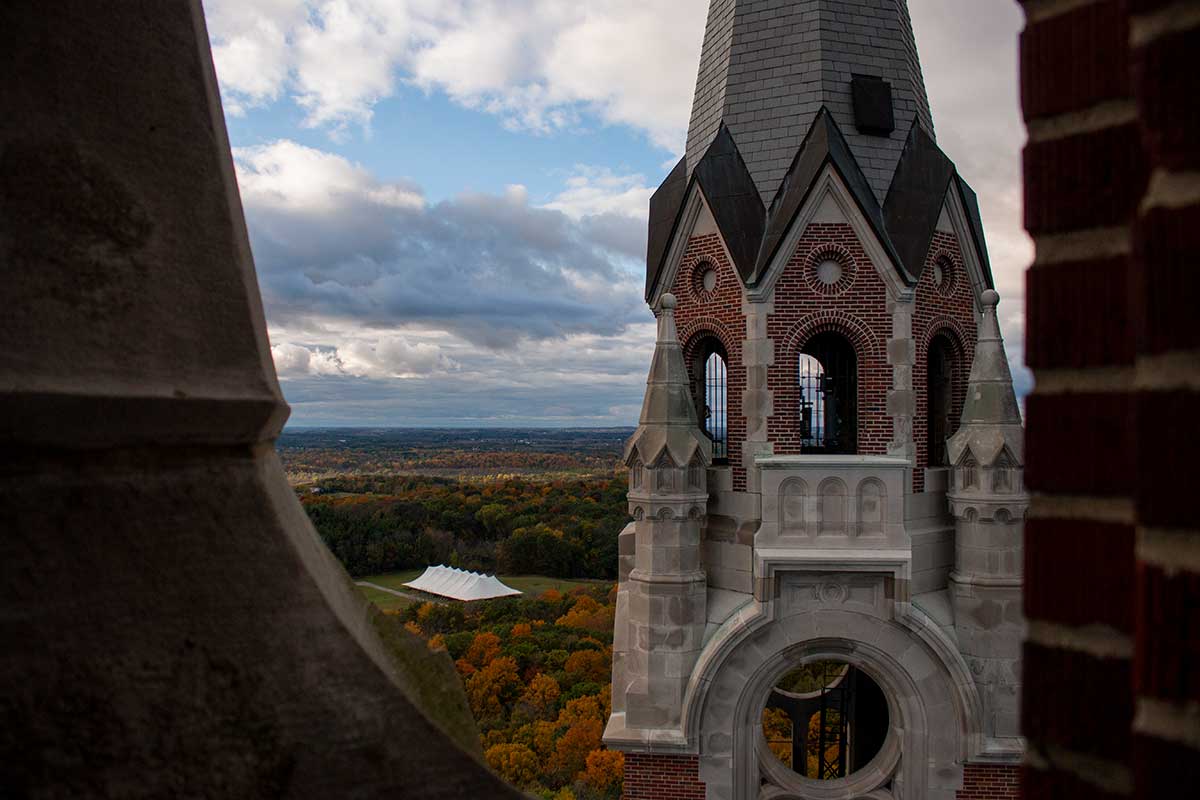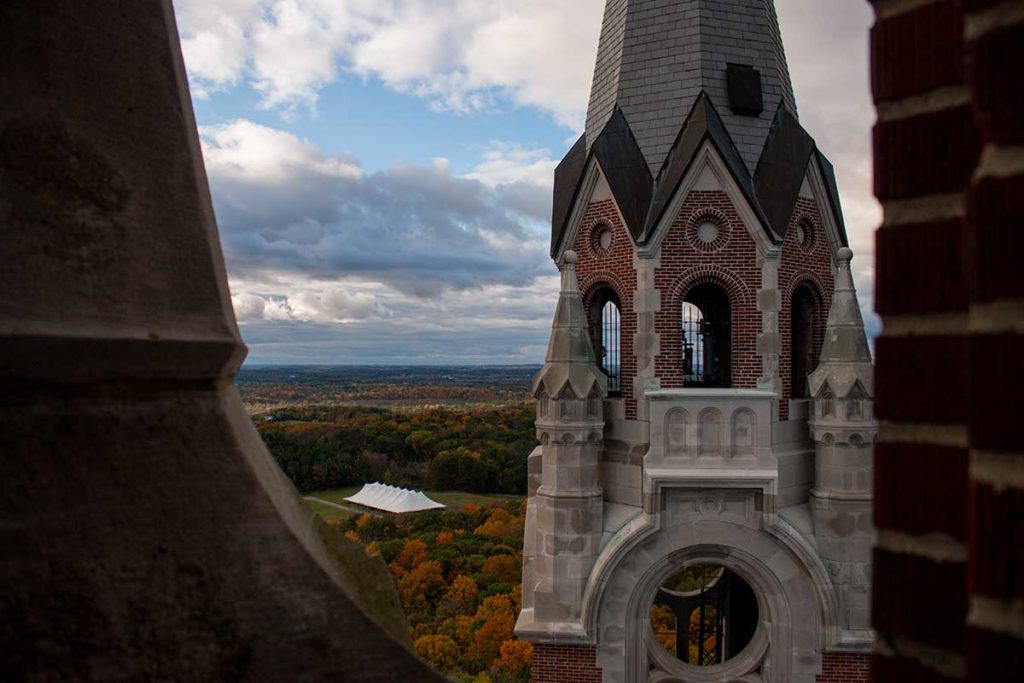 7. Enjoy Wisconsin Treats
We love indulging in fall treats on a warm and colorful autumn day. If it can happen in an orchard or farm, even better.
Cuff Farms is offering a wide range of food throughout pumpkin season with woodfired pizzas on Saturdays, The Wandering Table Food Bus with Sunday brunch, apple cider donuts, Kelley Country Creamery ice cream, hot dogs, caramel apple slices, and more. The play area is free and so much fun here also!
There's still time to grab a snack or meal from a food truck. If you want to pair it with a seasonal beer or cider, head to McFleshman's in Appleton for an outdoor beer garden and locally brewed craft beers that generally have food trucks parked right outside on the weekends. If not, grab a giant Bavarian pretzel or cheese curds as take out from Appleton Beer Factory next door or a full German meal right down the block at OB's Brau Haus.
If you love local, seasonal brews and want to head out on a date, try Craftoberfest in Green Bay or Lagerfest in Appleton!
And, don't miss trying one of these fresh pressed ciders: 9 Northeast Wisconsin Apple Ciders to Try This Fall!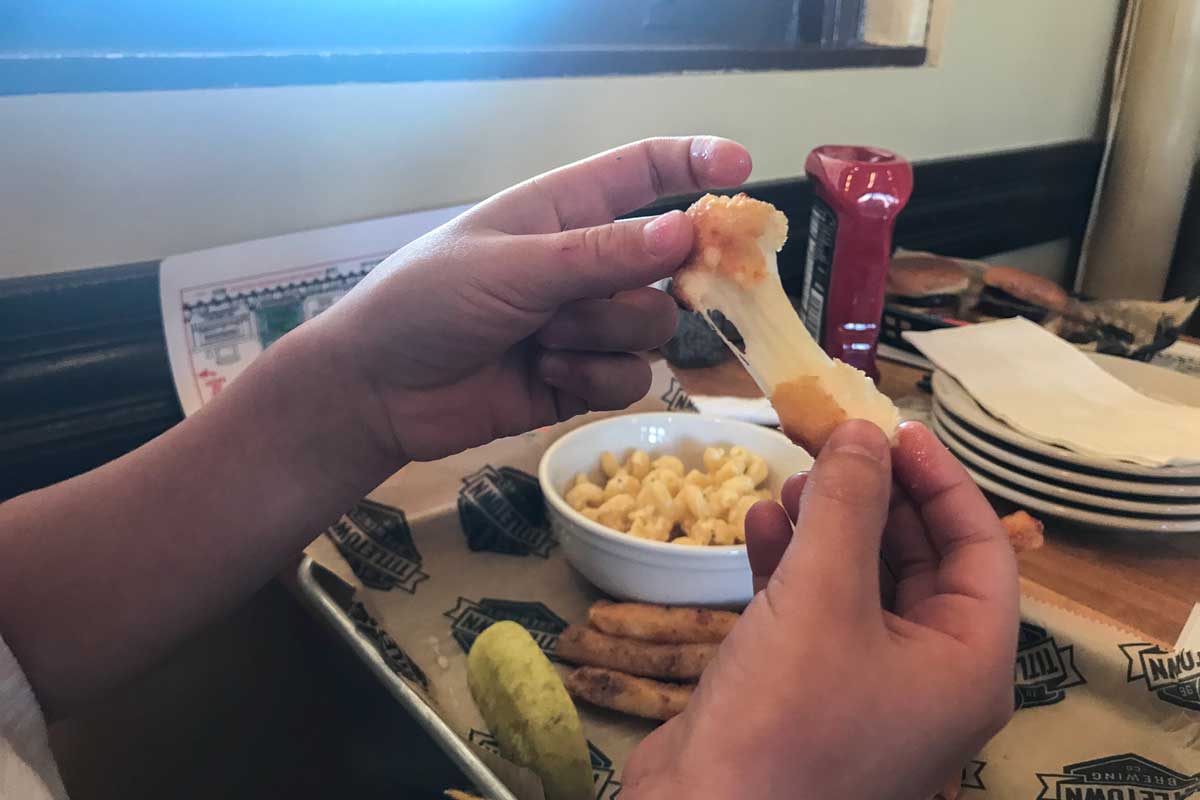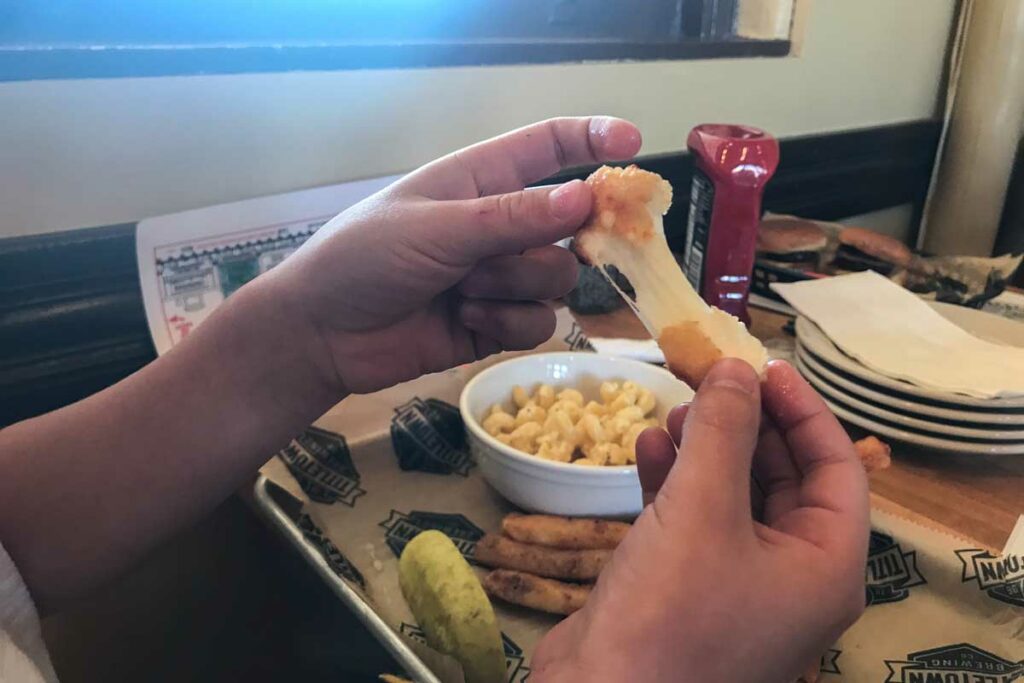 8. Watch Football
Tailgate at home to get ready for the next Packers game! Pick up some fun, flavored brats at Jacob's Meat Market downtown Appleton, Meat Block in Greenville, or Haen's in Kaukauna—let us know if you try gummy bear brats!
You can find a local high school football game almost every Friday night around town.
Visit Titletown in Green Bay and play on their field or catch a fun activity.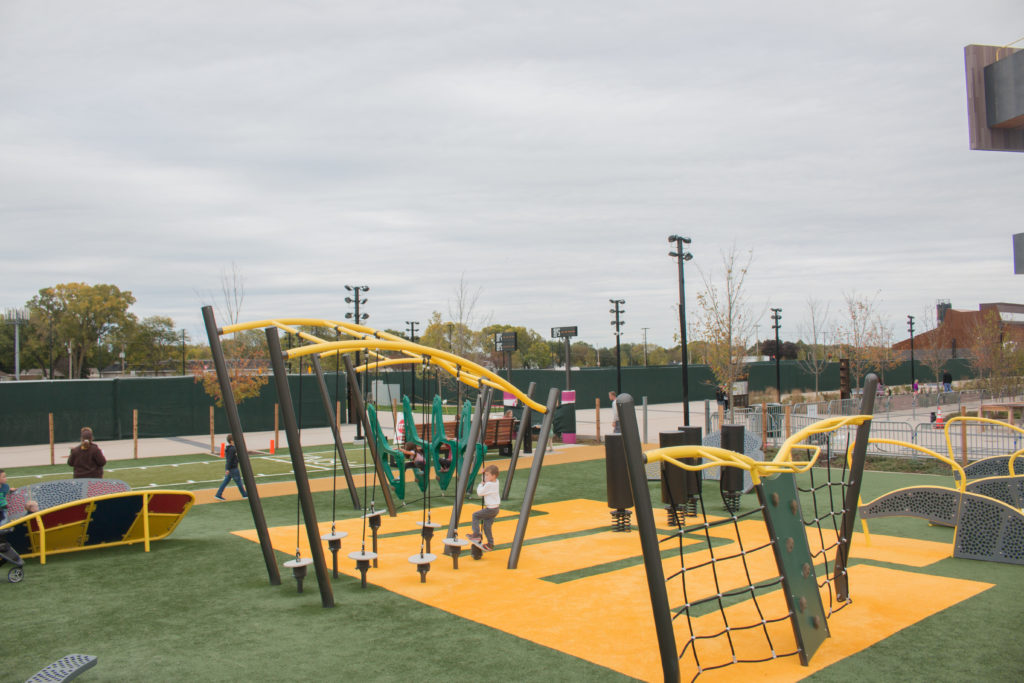 9. Eat a Caramel Apple
We're not sure if there's a quintessential fall treat than a caramel apple (apple cider and cider donuts may be a close tie). We asked our readers for their favorite and added our own to the list. Some you'll find at apple orchards and pumpkin farms. Others are available at retail outlets throughout the area. We love that you can find the most simple and fanciest right in our backyards.
Find GVK and Reader favorites here: Yummy, Sweet, Finger-Lickin' Good Caramel Apples in the Fox Cities!
Wilmar Chocolates and Vande Walle's Candies offer caramel apples throughout the fall. They are dipped in freshly made chocolate and caramel. Don't skip these if you haven't tried them!
Little Farmer in Malone, Wisconsin, is such a fun spot to visit, and their apple house has so many delicious treats. We love that you can get your caramel apples in wedges here and can choose your own toppings like classic sprinkles or sunflower seeds or nuts!
Some locations offer caramel to take home—have a fun fall family night in seeing who can come up with the most creative and delicious toppings!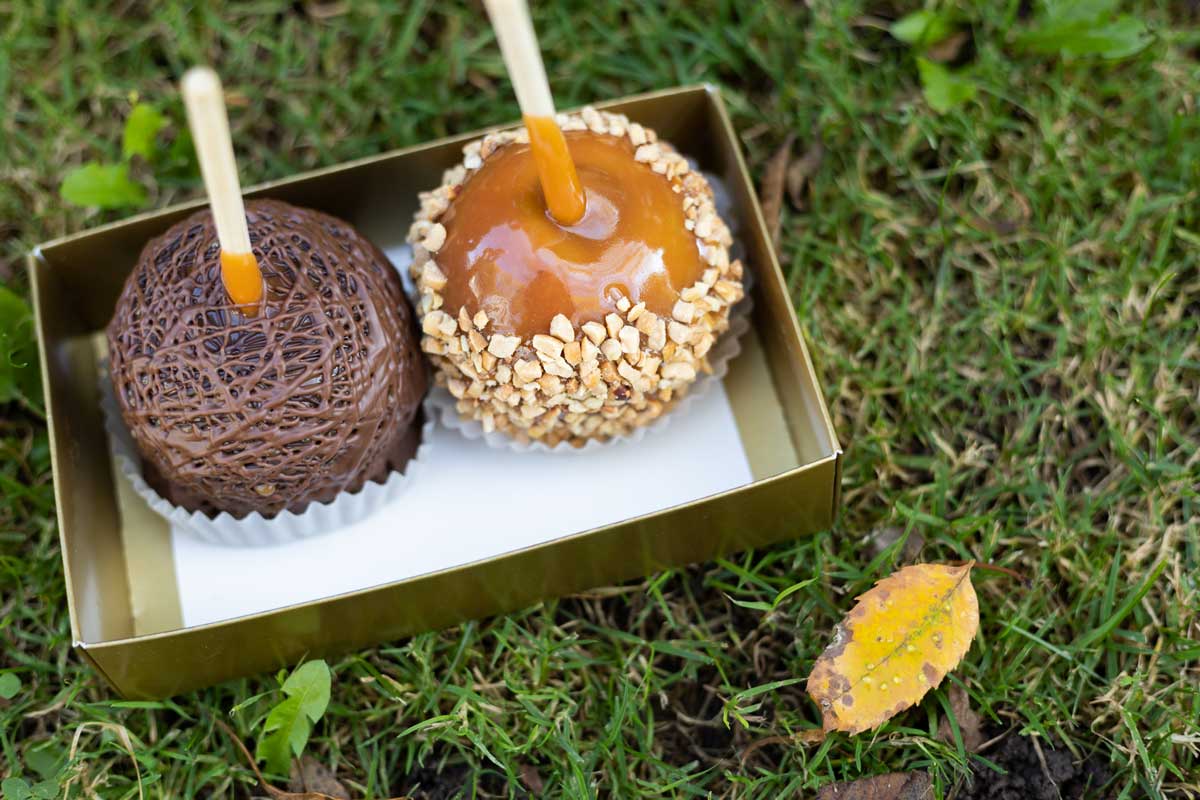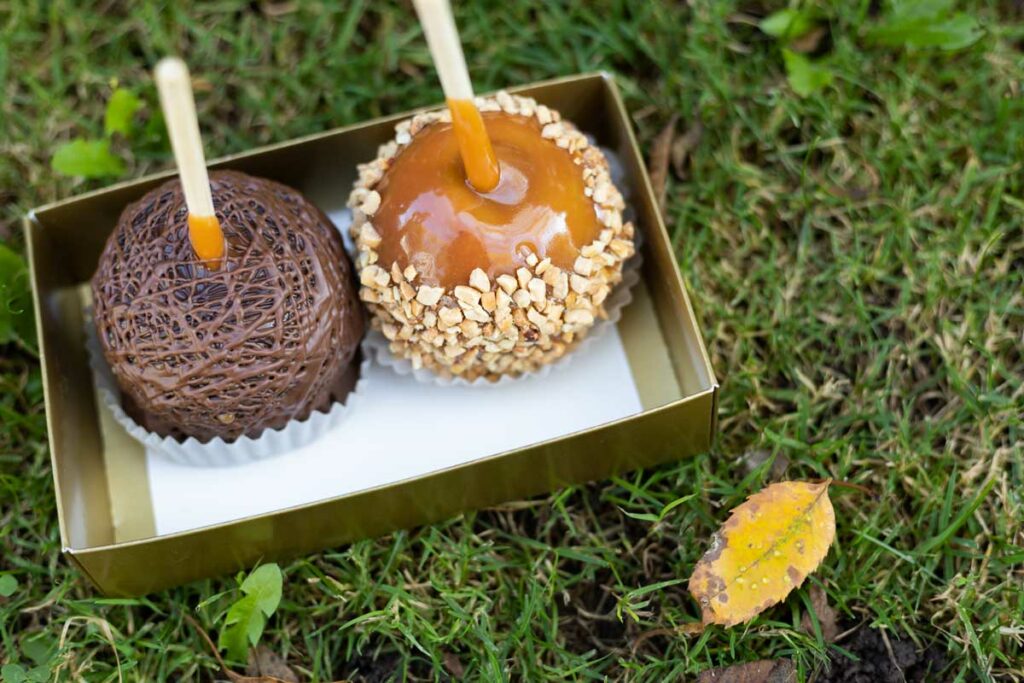 10. Explore a State Park
Fall might be our favorite time to explore Wisconsin State Parks. Everything is changing from the ground to the sky and it is a perfect time to slow down and breathe it all in. There are 26 Awesome Wisconsin State Parks That Are Only Two Hours or Less From Appleton, enough to fill every weekend with somewhere new.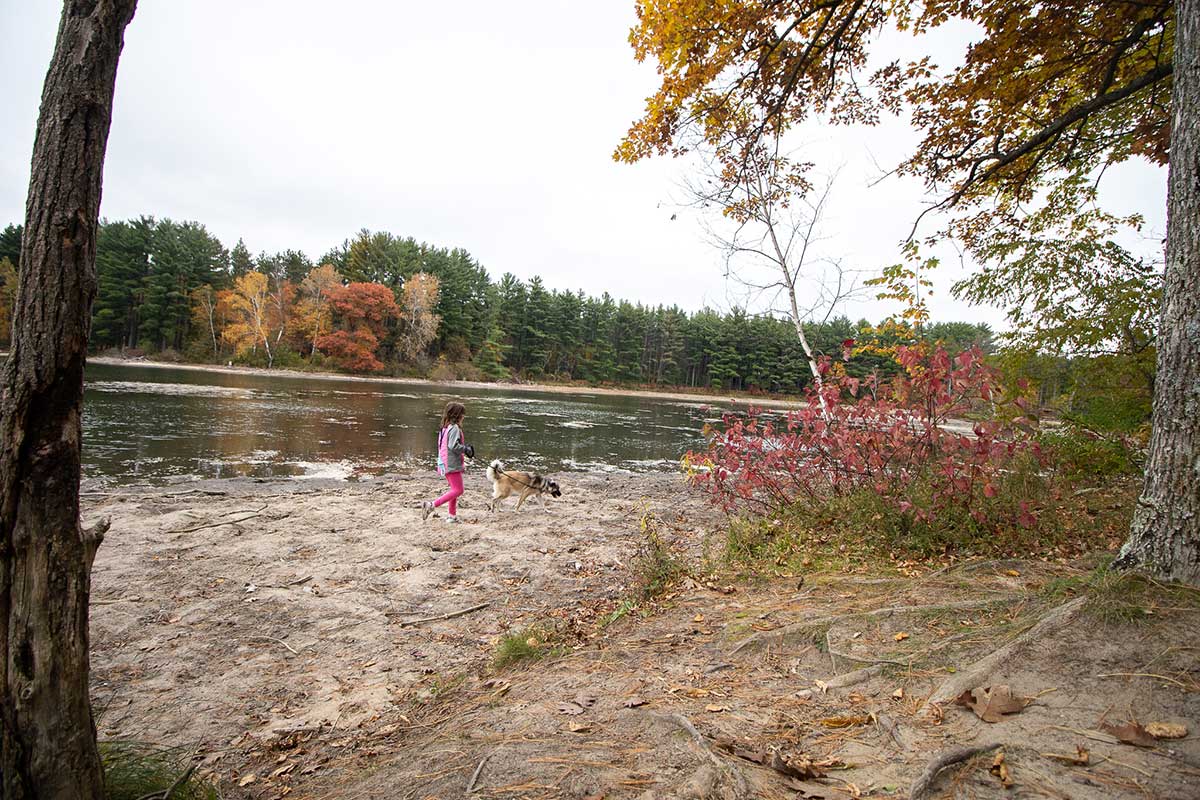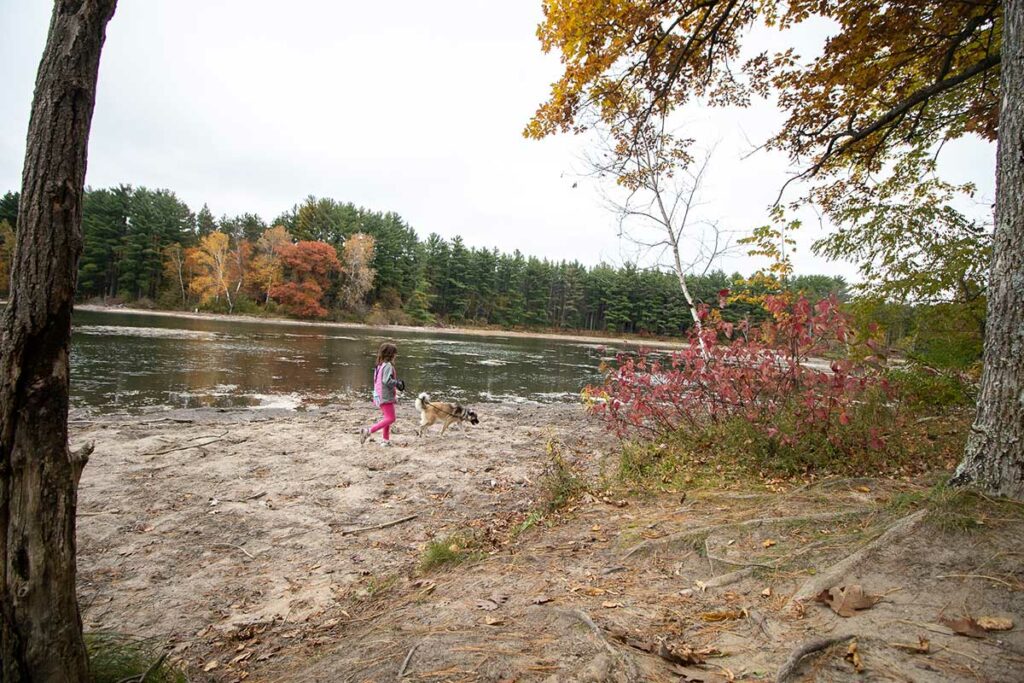 11. Eat Fall Flavored Ice Cream
Visit Kelley's Country Creamery, or find some of their flavors at Cuff Farms. Knotted Cone, a food truck that is often at the Northsider in Appleton on Sundays, offers award-winning seasonally flavored gelatos.
Check out our Ultimate Ice Cream Lovers Bucket List with more than 60 local spots to get great ice cream!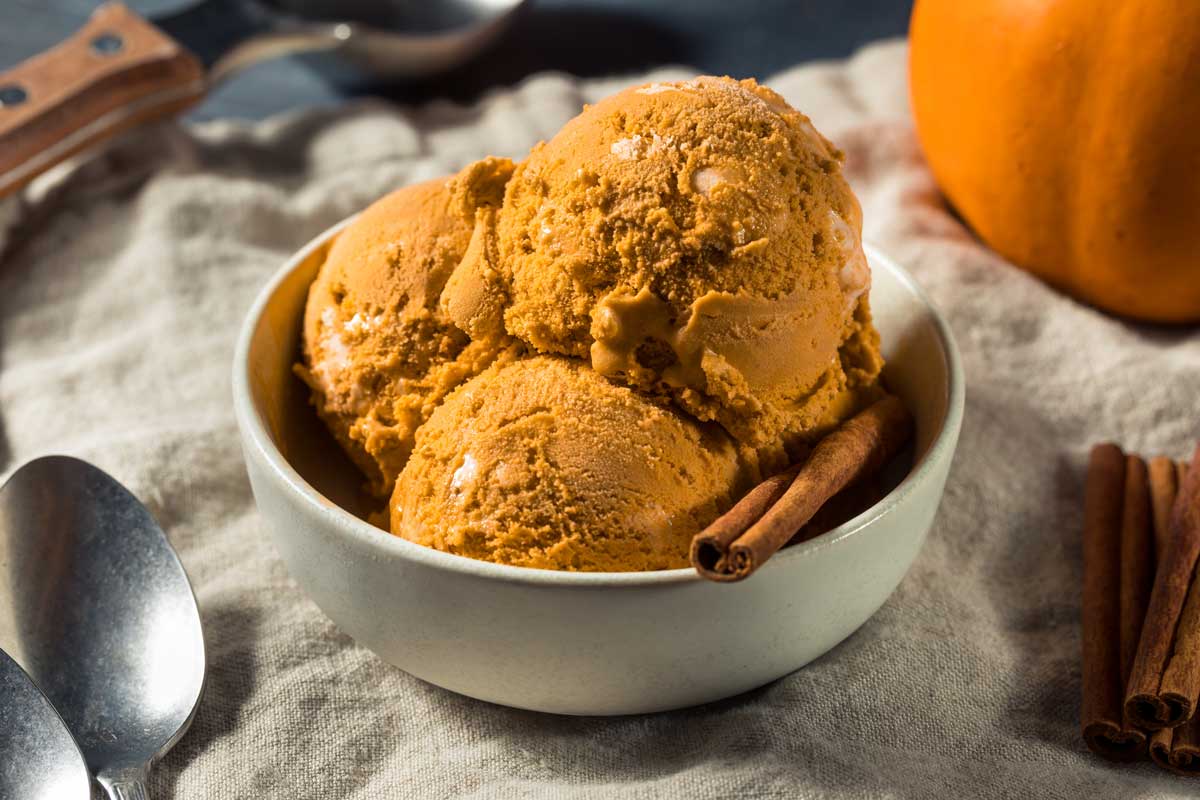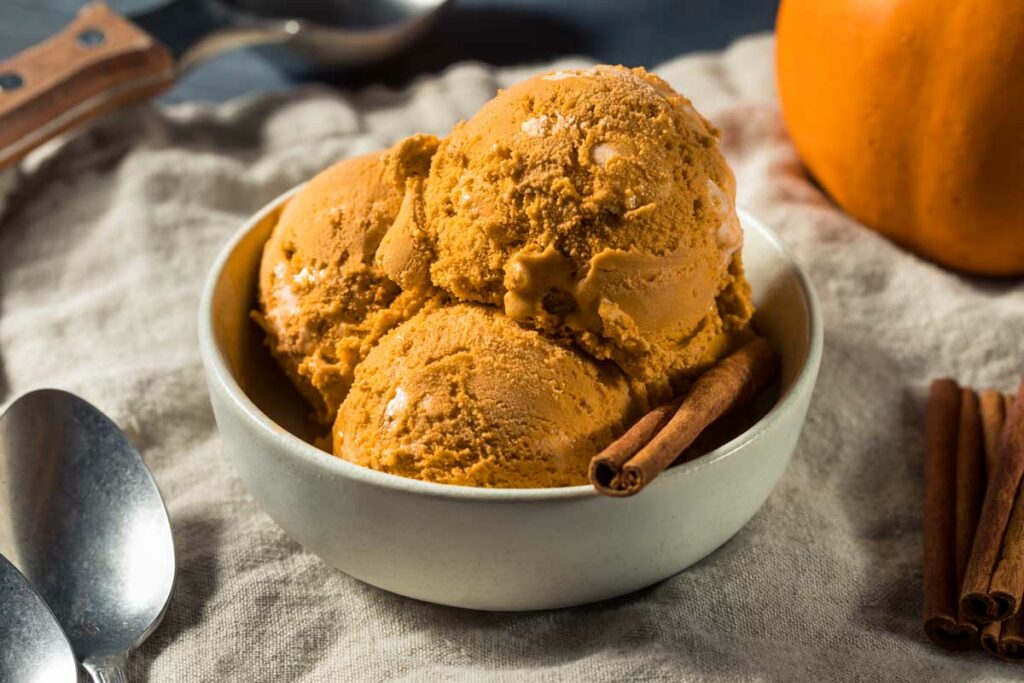 12. Roast Marshmallows around the Campfire
It seems like marshmallows taste best in wool socks and flannel shirts. If you aren't lucky enough to have your own firepit at home, there are some spots to head out to get your fill of toasty marshmallows.
The Plaza in Neenah has fire pits and the resident coffee shop, Globe Cafe has s'mores ingredients for you. Fritsch Park in Fox Crossing has fire pits available for use, they have ping-pong tables (BYO paddles and balls) also, and the playground there is super fun.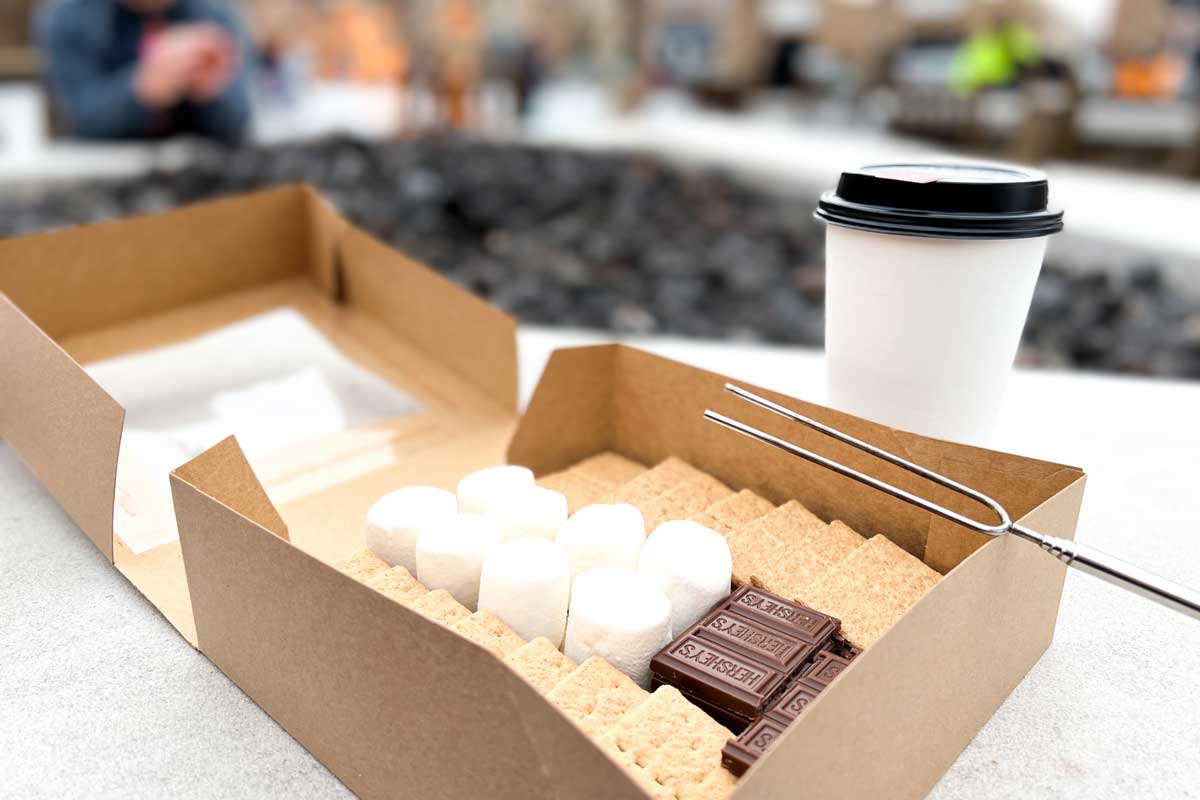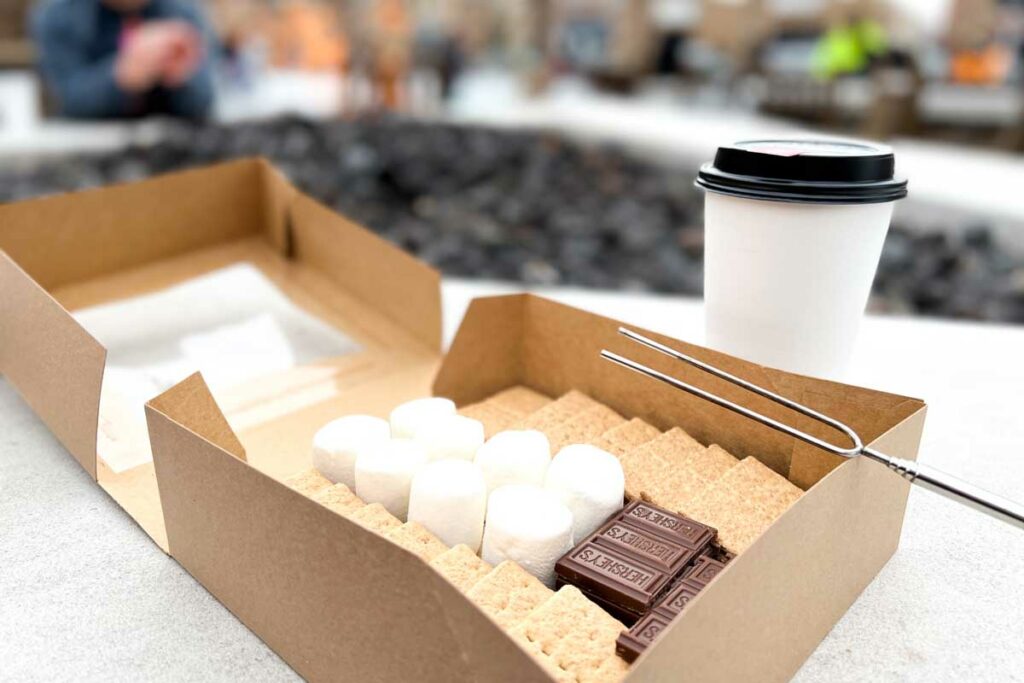 13. Snuggle Kittens
Visit The Farm in Door County on a crisp fall day for a walk through their beautiful grounds and to spend some time with their kittens.
You can even bring one home at Mulberry Lane Farms! Bonus: Pumpkin Harvest Celebration kicks off on September 16, 2022. Each visitor can pick a pumpkin through the end of October. During the fall, there is an Old Fashion Play Area and buildings with antiques and nostalgic memorabilia to explore.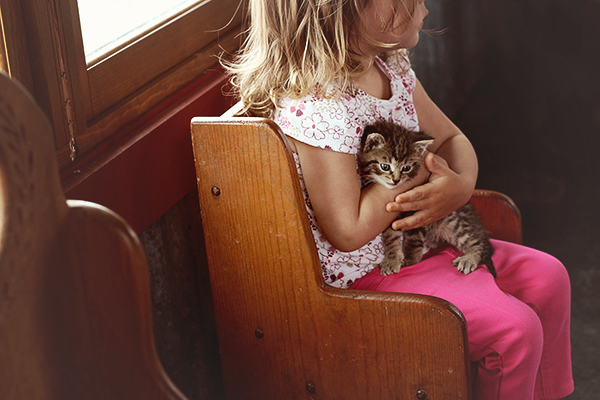 14. Go on a Nature Hike
Thinking about the perfect hike often brings to mind crisp air with warm sun and gorgeous views. Fall hikes check all of the boxes.
If you're looking for well-defined trails friendly for little feet, head to 1000 Islands in Kaukauna, Heckrodt Wetland Reserve in Menasha, or Bubolz in Appleton.
Visit Mosquito Hill for a hike and a peek at their new sensory garden and sculptures.
Nelson Family Heritage Crossing, the Newberry Trail, and the Friendship/Trestle Trail will give you water views with playgrounds to stop to play. Here are 18+ Fox Cities Trails for Families to Enjoy.
If you're up for a little more adventure, there are 11 Worth the Drive Hikes About an Hour from Appleton.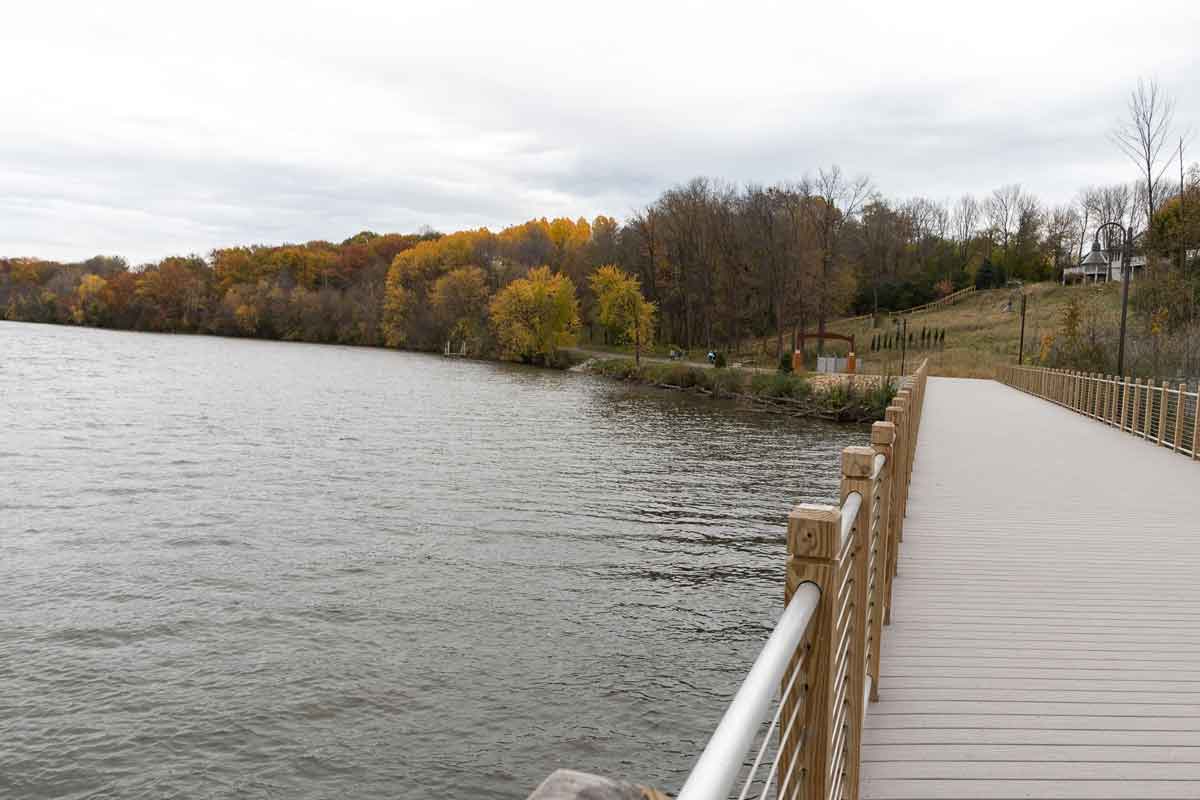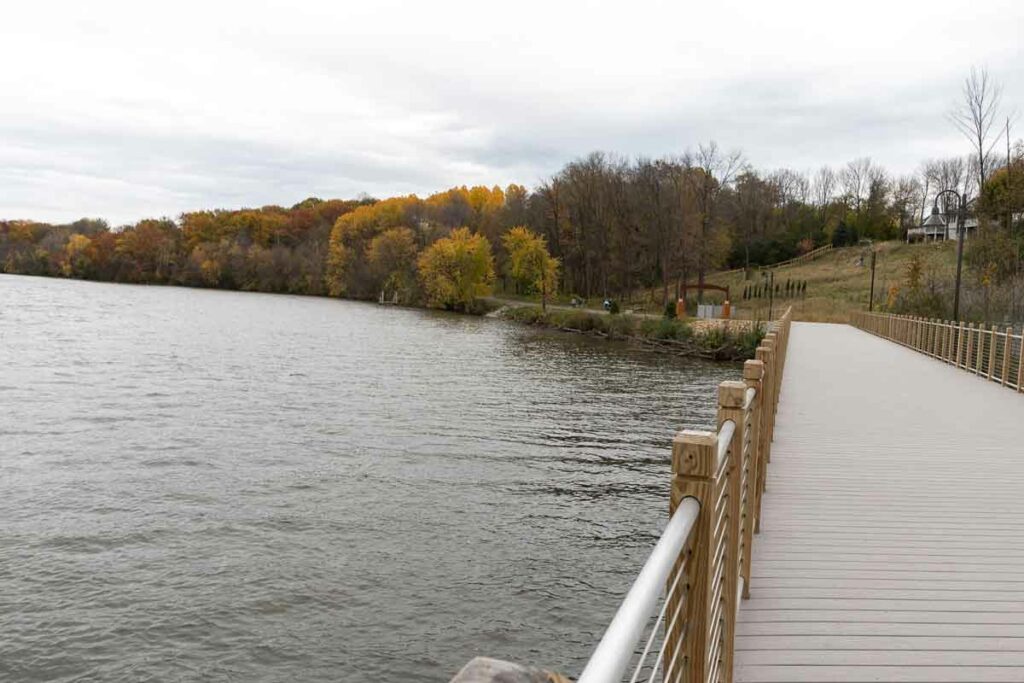 15. Play
Head out to play! We're always looking to get outside every possible day we can in the fall. It is so pretty outside and the weather can be absolutely perfect. In addition to hitting up parks and playgrounds, we look forward to the orchards and farms that open to visitors bringing us big slides, tricycle races, pumpkin tik tack toe, corn pits, and more.
If you are interested in a play-all-day fall adventure, the drive to Waldvogel's Farm in Juneau, is worth your time! It is Wisconsin's largest pumpkin farm and has more than enough activities to fill a whole day!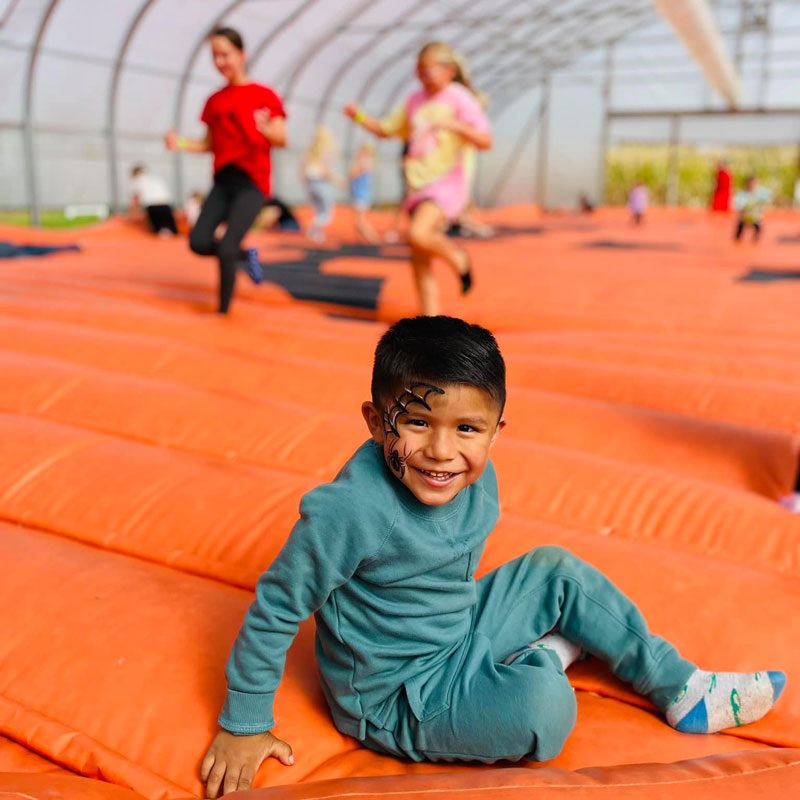 16. Update your Family Pictures
Telulah Park in Appleton is a great spot for family pictures; head to the trails to take pictures in the leaves, then take the trail down to the water. There are even docks for on the water picture. Doty Park in Menasha has a pretty stone bridge surrounded by trees and is Insta-worthy for sure. We've got lots of ideas here for Frame Worthy Backdrops: 25+ Favorite Destinations for Fall Pictures.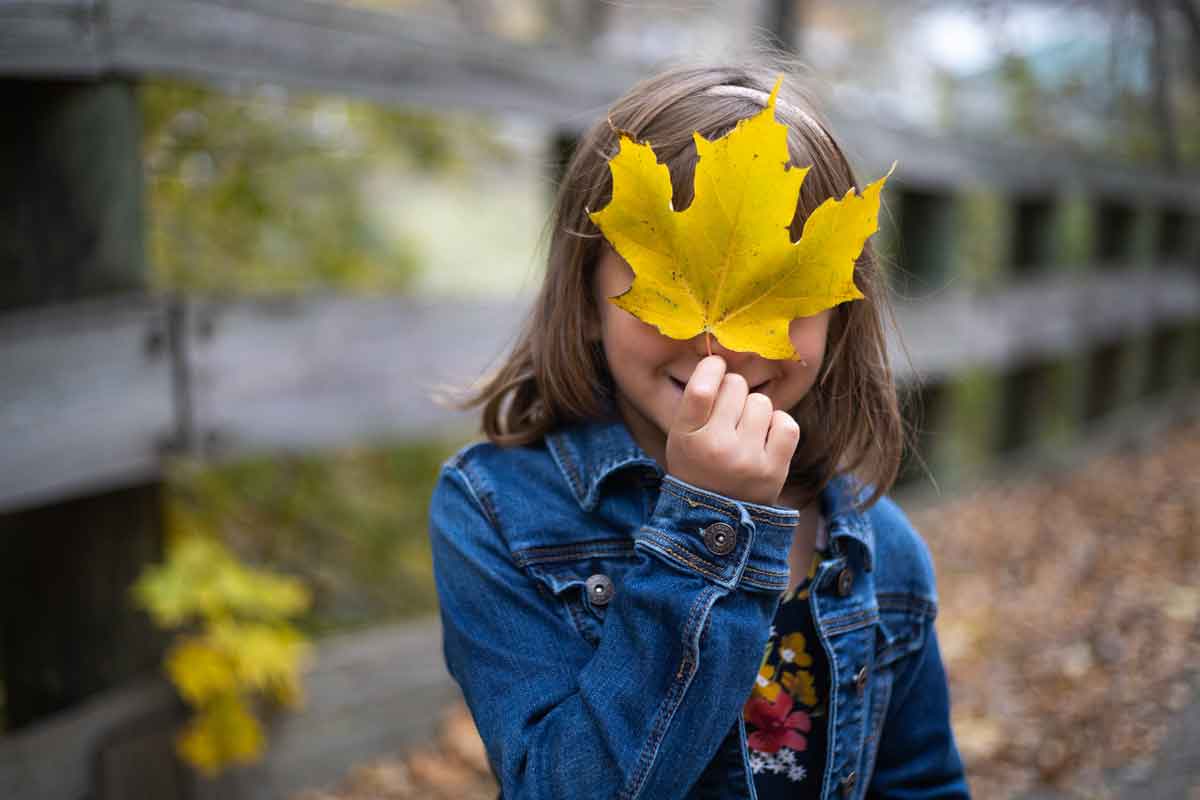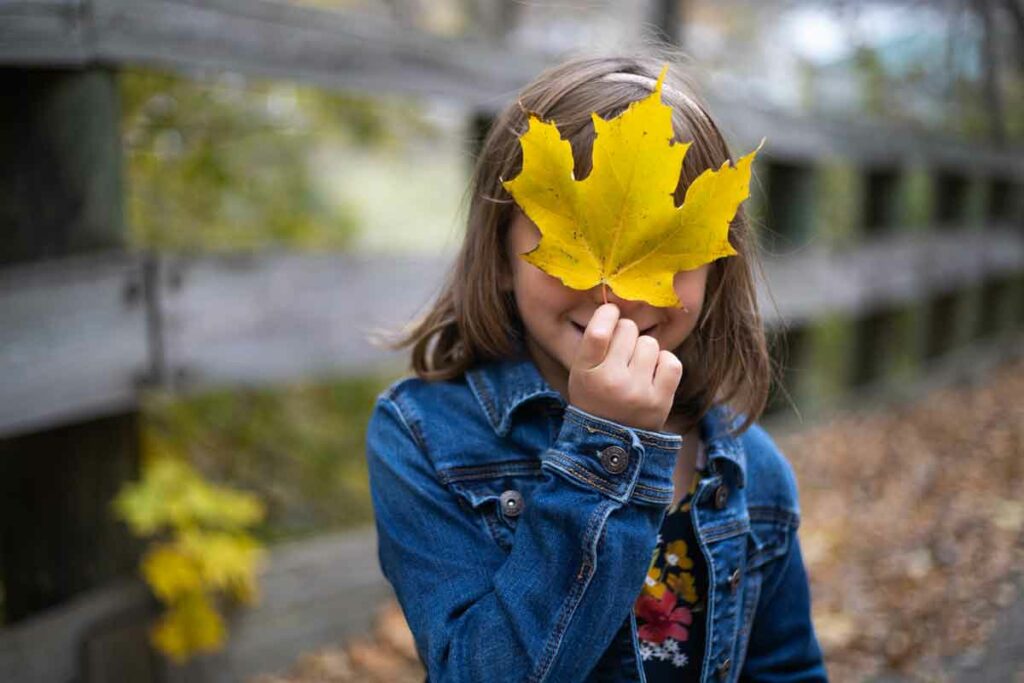 17. Ride the Chair Lift at Granite Peak
When it comes to Central Wisconsin fall activities, this has to be at the top of the list. Take your fall views to new heights with a ride on the chairlift at Granite Peak! Rib Mountain State Park will be bursting with color in the fall, and it is a great day trip to make a fall memory or tradition.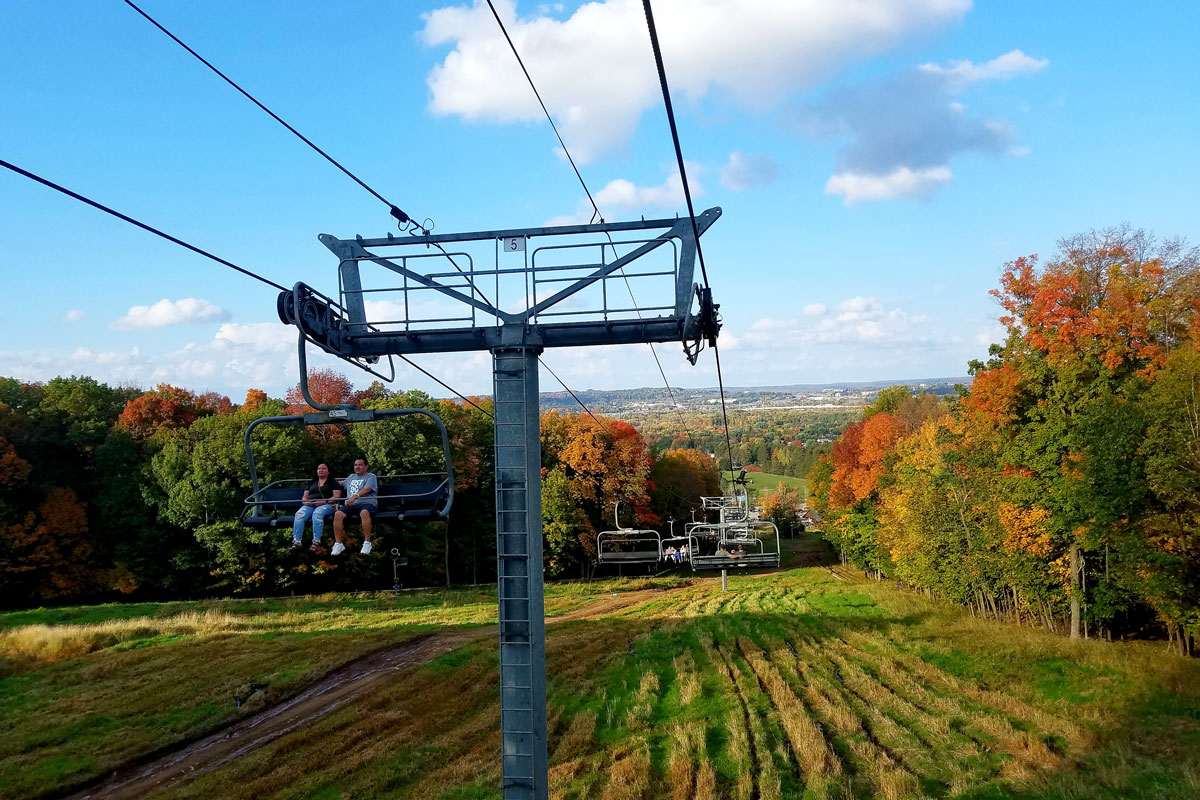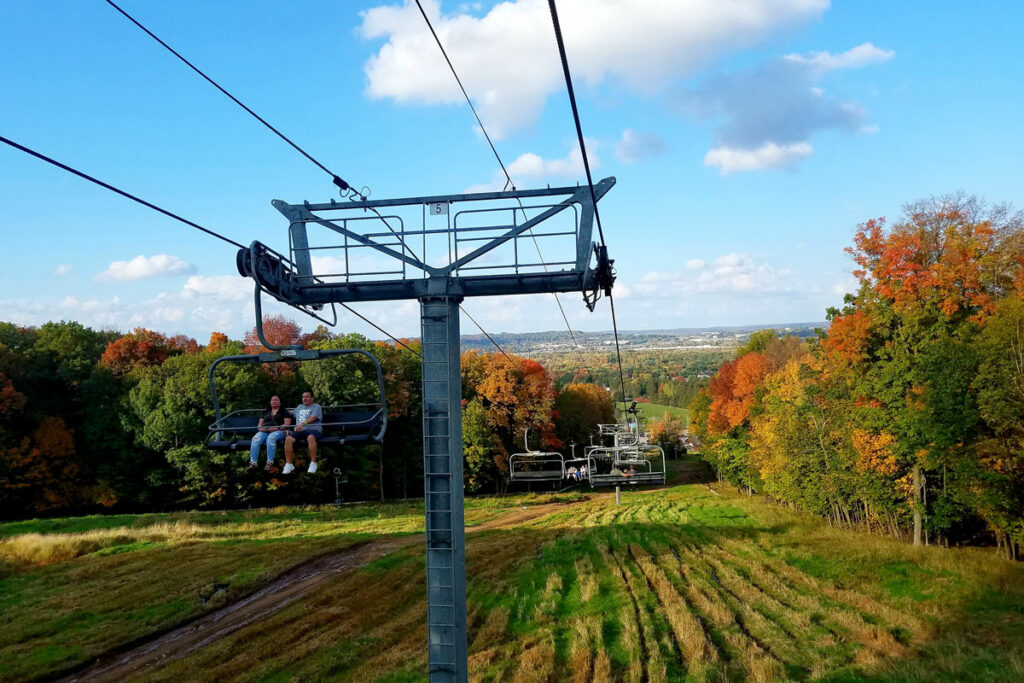 18. Warm up with a Bowl of Soup
A favorite thing about the return of chillier weather is how cozy it makes a bowl of soup feel! Whether you're making it at home or venturing out, be sure to stop and enjoy a warm bowl of soup or stew. We are also fans of soup adjacent foods like chili, booyah, and potpie. We recently asked for Reader Favorites and got great replies for places to visit in the fall for soup!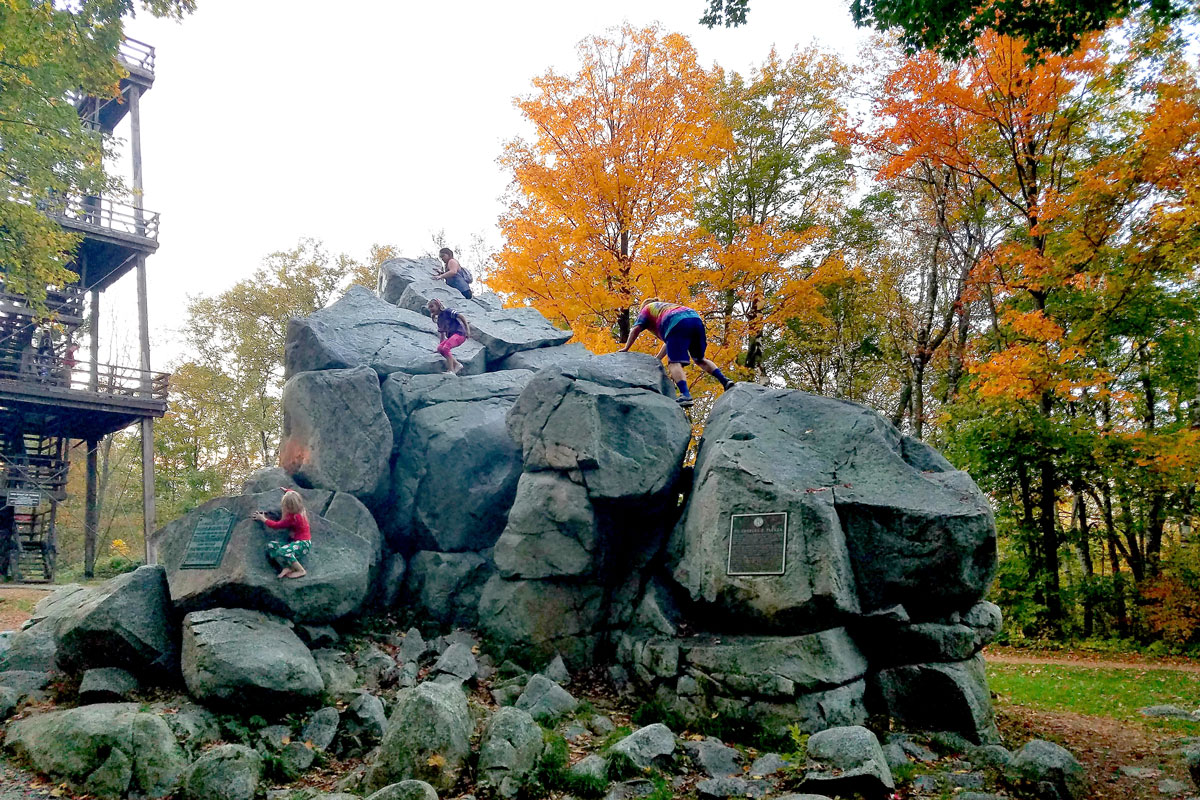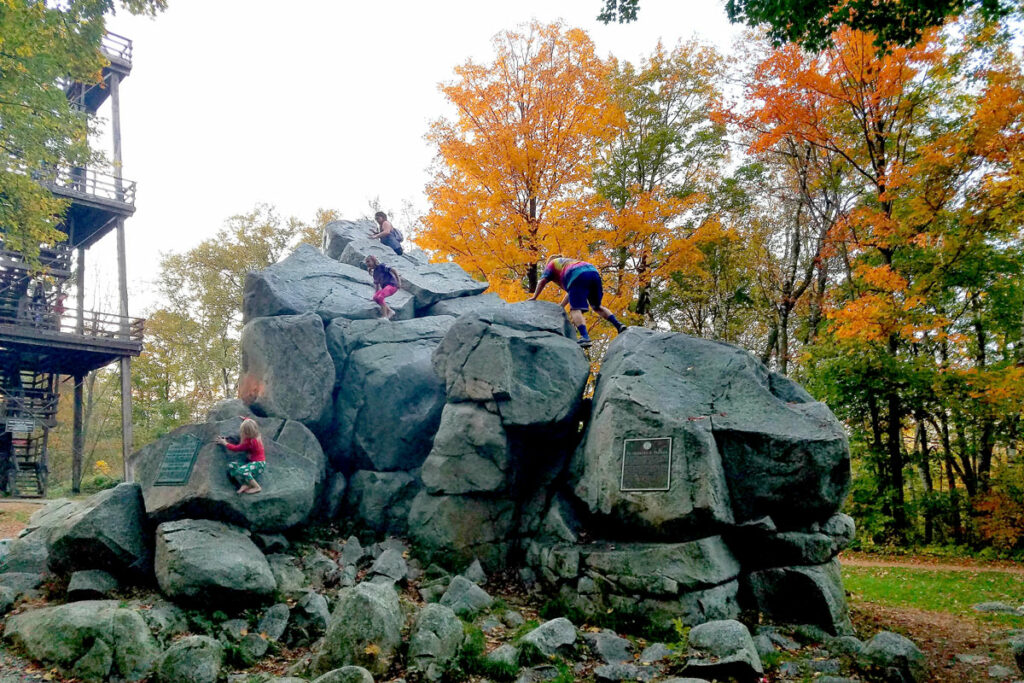 19. Soar Above on a Zipline
Are you the adventurous type? Zip through the fall air and get a different view of the changing colors at Hofacker's Hillside Orchard on Saturdays and Sundays or at the NEW Zoo Wednesday – Sunday (there's also a canopy tour over the zoo here!).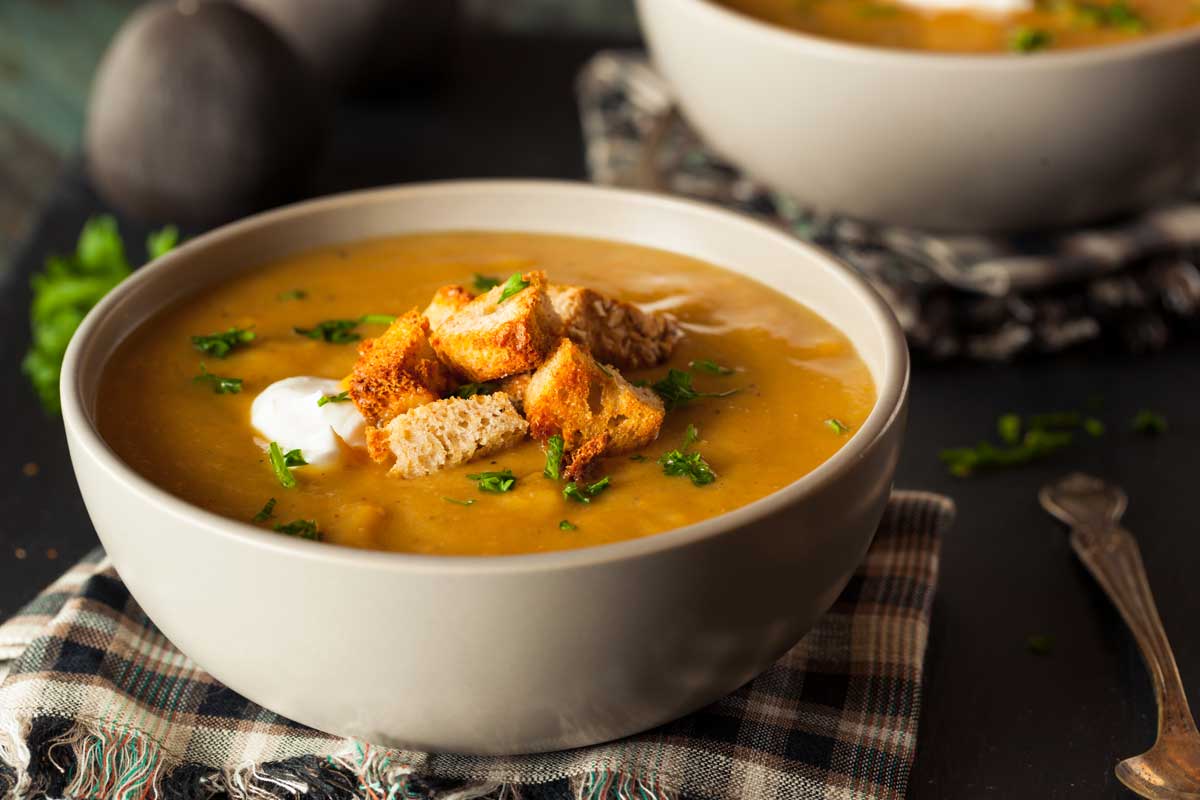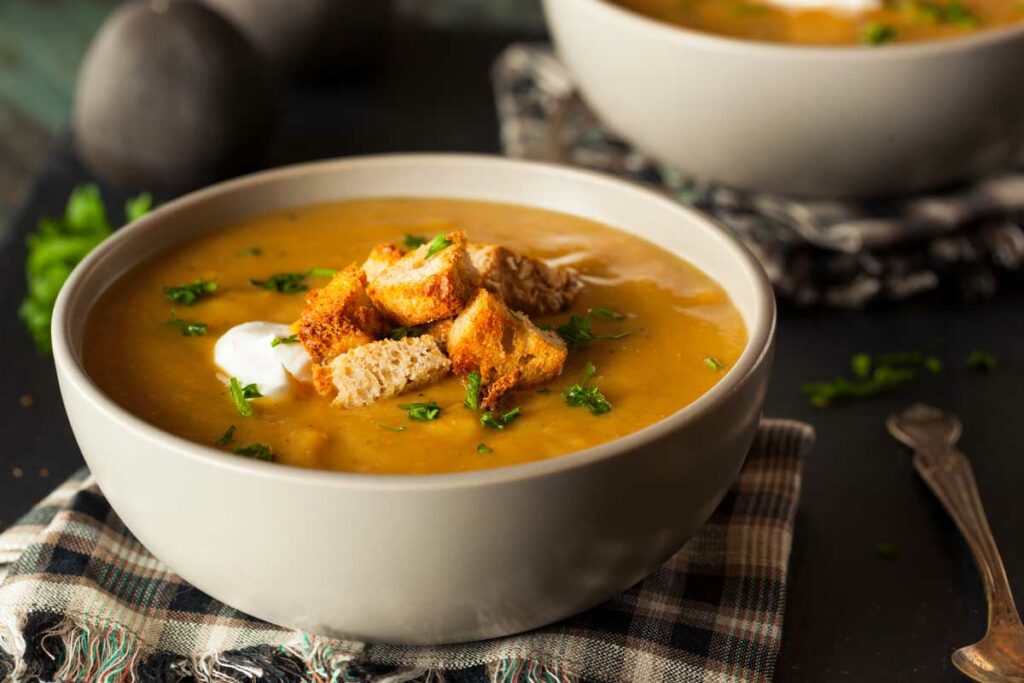 20. Eat Pie
With all of the apples to pick up at the farmer's market or pluck from trees at an orchard, we have warm pie on the mind frequently in the fall. We like to keep an eye on Whisk and Arrow for pie offerings and love to stop in to see what's freshly baked at Simple Simon in Appleton. Of course, in addition to the main ingredient for apple pie at the markets, you can also find delicious freshly baked whole pies and hand pies!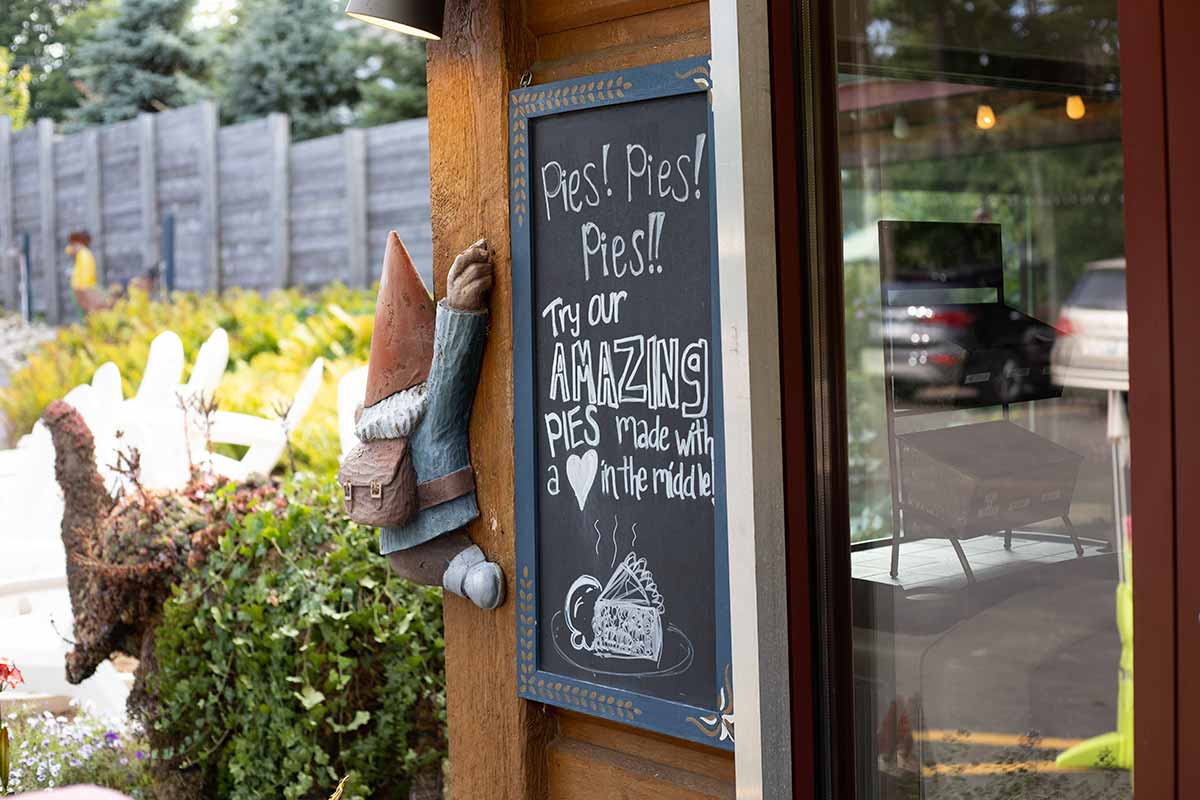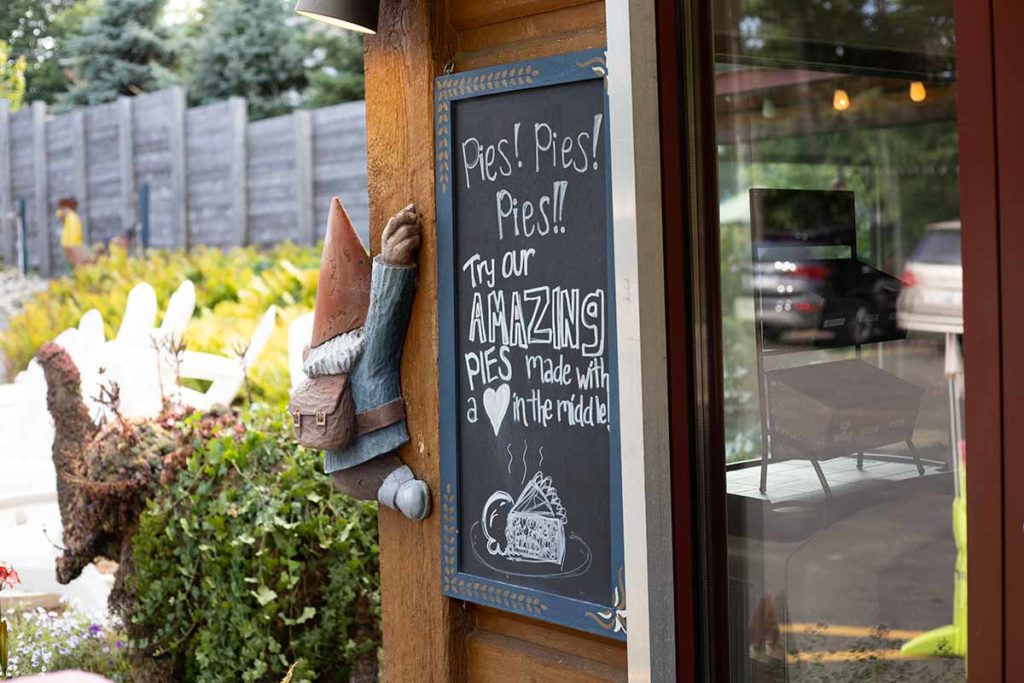 21. Savor a Cup of Fall Flavored Coffee
Are you a Pumpkin Spice Latte fan? Your season has arrived! Try out a local cafe's version of your favorite seasonal coffee drink at one of these coffee shops with play areas perfect for a playdate meetup! Fireside Cafe in Menasha has a cozy fireplace and outdoor play area for a nice day. Kaukauna Coffee and Tea is the perfect location to grab your latte and a cozy lunch with a warm cup of soup and a fantastic kids' menu. Or head to the Sweet Lair for a treat and board game!
The newest (and coolest) addition to Downtown Appleton, All Tied Up Floral Cafe has a fantastic lineup of unexpected seasonal drinks, and we love the Maple Pecan Latte—delicious hot or iced. Their lunch menu and house-made bakery do not disappoint; one of our cozy favorites is the truffle grilled cheese.
The Fox Cities even has coffee shops with play areas (perfect for a playdate meetup)! Fireside Cafe in Menasha and Kaukauna Coffee and Tea.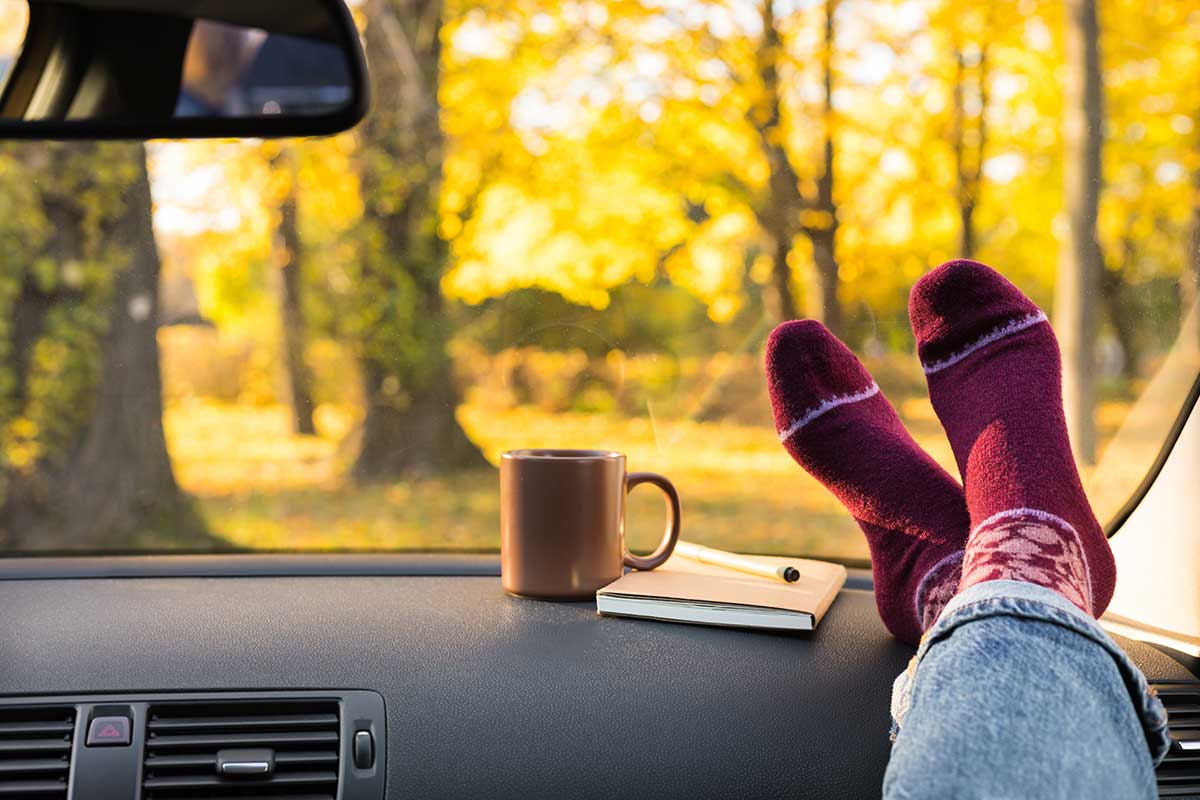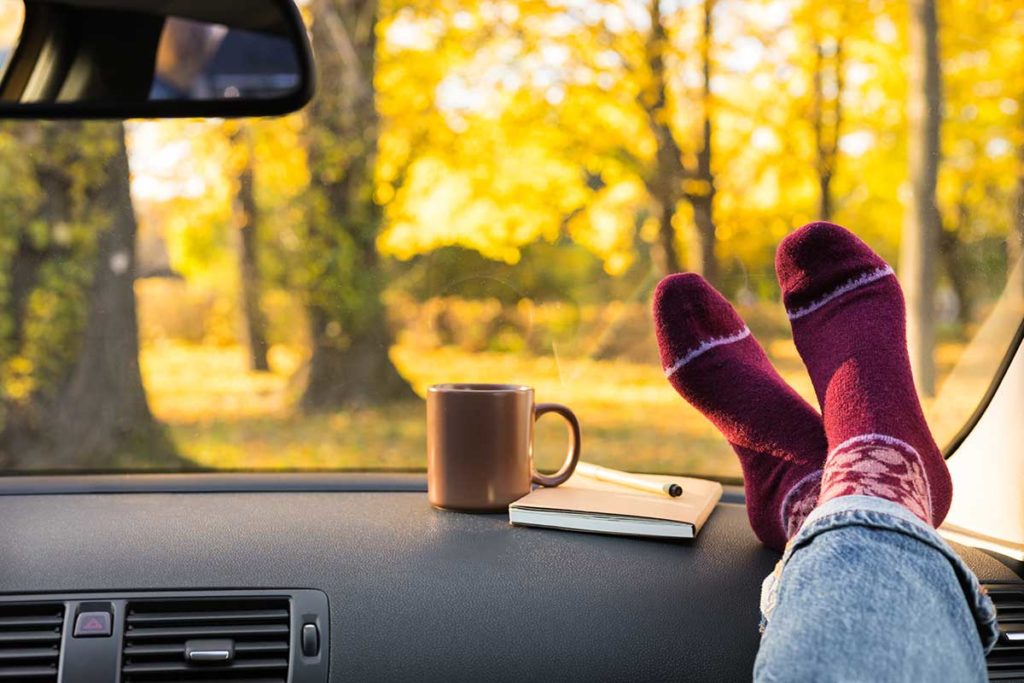 22. Head to a Farmer's Market or Market Store
Many Farmer's Markets run through October. Keep an eye out for fall produce favorites at the markets, like those harder-to-find apple varieties, heirloom winter squash that looks pretty in a basket and tastes amazing, and fresh Brussels sprouts on stalks that are so fun to take home!
You can spend the whole morning gathering up your favorites and picking out treats like apple or pumpkin pies, cider donuts, jams, jellies, salsa, and more! You'll likely run across many samples to graze your way through the market!
If you're headed to Door County with kids this fall, check out Wood Orchard Market in Egg Harbor Seaquist Orchards Farm Market in Sister Bay, Door County. The kids can enjoy super fun activities like a corn maze, pedal car tracks, games, and playgrounds after you choose your treats to take home—or to enjoy while they're running off some energy before your ride home!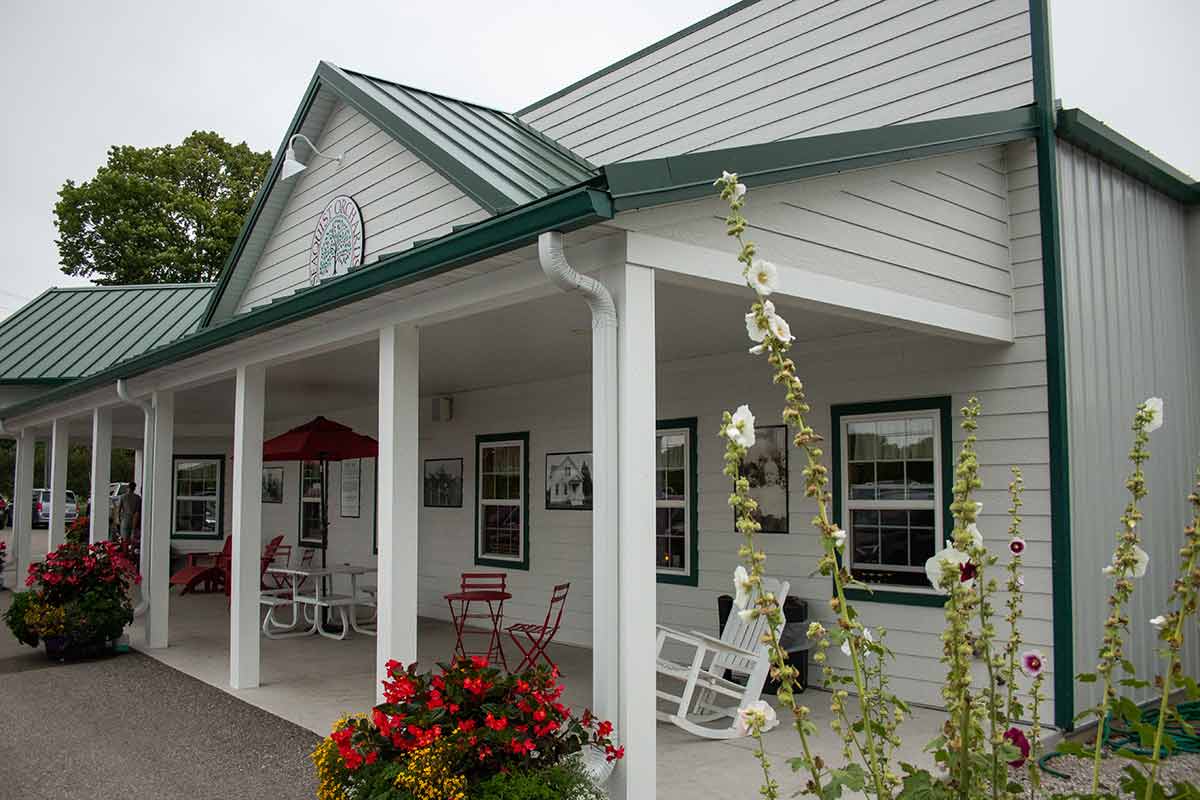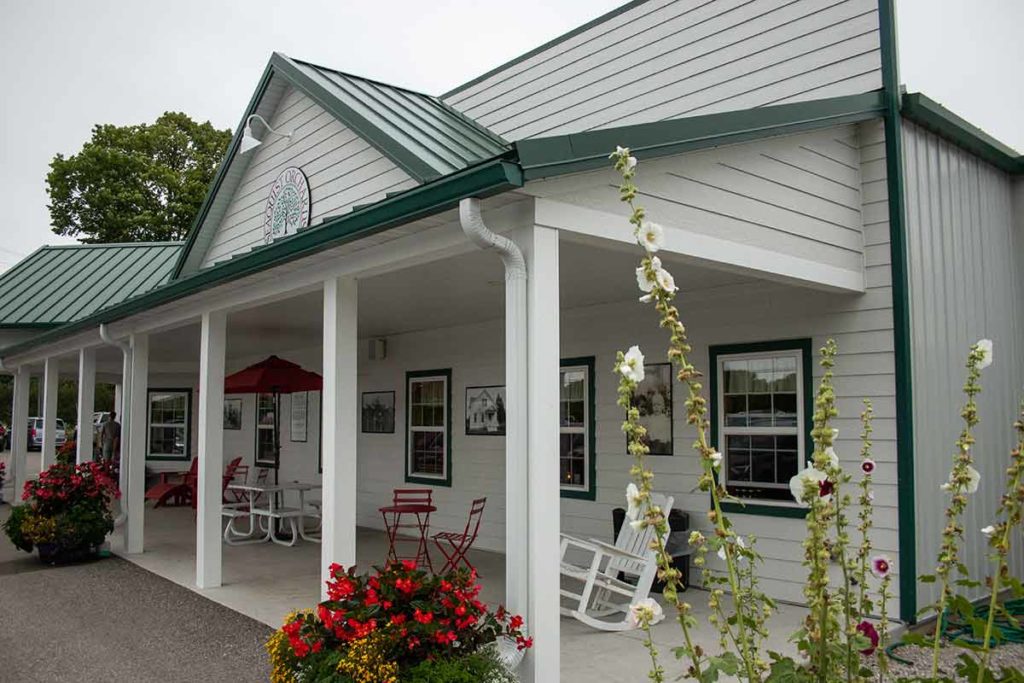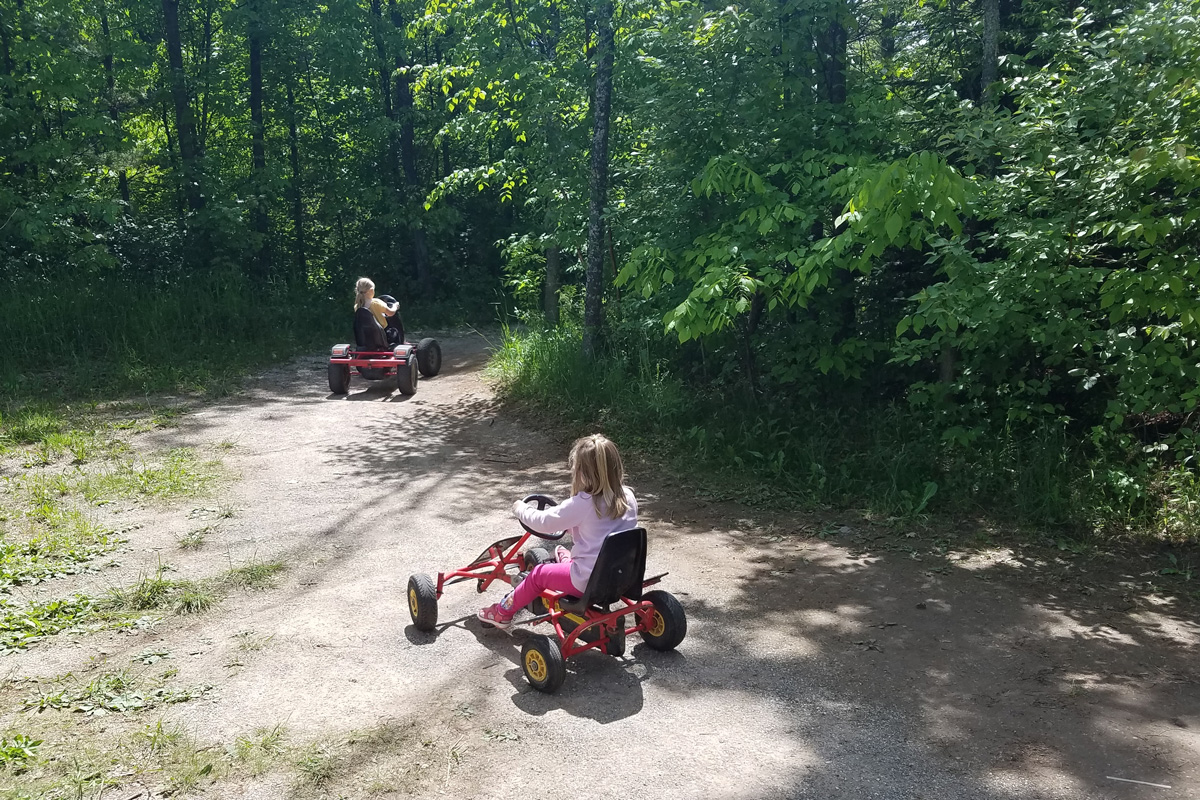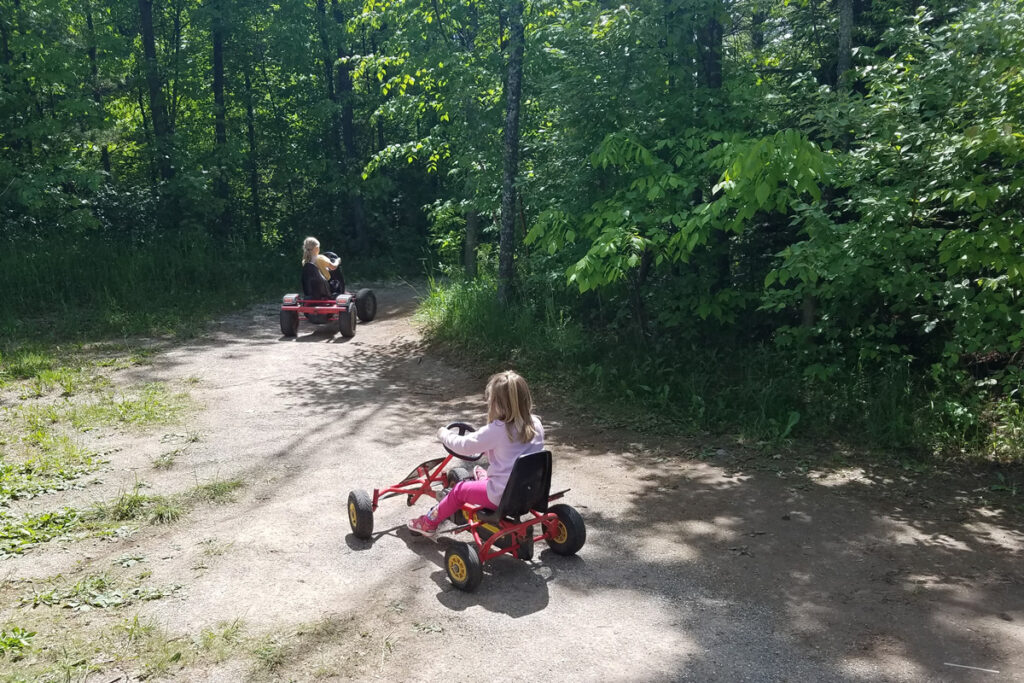 23. Decorate for Fall
Spruce up your porch with pumpkins, mums, a new wreath, or a doormat. Find fun vintage or handcrafted fall decor at Antique Up in Kimberly or Ye Old Goat in Appleton.
Bring fall scents indoors with a candle from Eco Candle Company. Eco Candle Co is an artisan candle company located in Downtown Appleton and has handcrafted soy candles, handmade soap, and natural bath & body products in fall favorites like caramel apple, crushed cranberry, pumpkin pecan, and orange clove.
Red Door Mercantile in Neenah is always a good spot to find home decor for any season. You'll find lots of local and unique items for your home or to give as gifts!
22. Take a Fall Road Trip
Door County is considered one of the best destinations in Wisconsin for Fall. The activities and destinations there are so varied that it is a perfect family day, romantic getaway, or day trip with friends.
Wausau is another great fall destination! There are so many fun fall things to do, perfect for the whole family, and gorgeous colors surrounding the area from Rib Mountain State Park.
Cedar Creek has amazing river-setting views. Port Washington can be a quieter day trip destination with plenty of fun and lakeside fall views to be had within a short drive and a short drive to Lion's Den George Nature Preserve in Grafton.
Don't count out Wisconsin Dells as a fall road trip contender! You can extend your stay with a waterpark sleepover adventure and a side-quest to Devil's Lake State Park for iconic Wisconsin fall landscapes.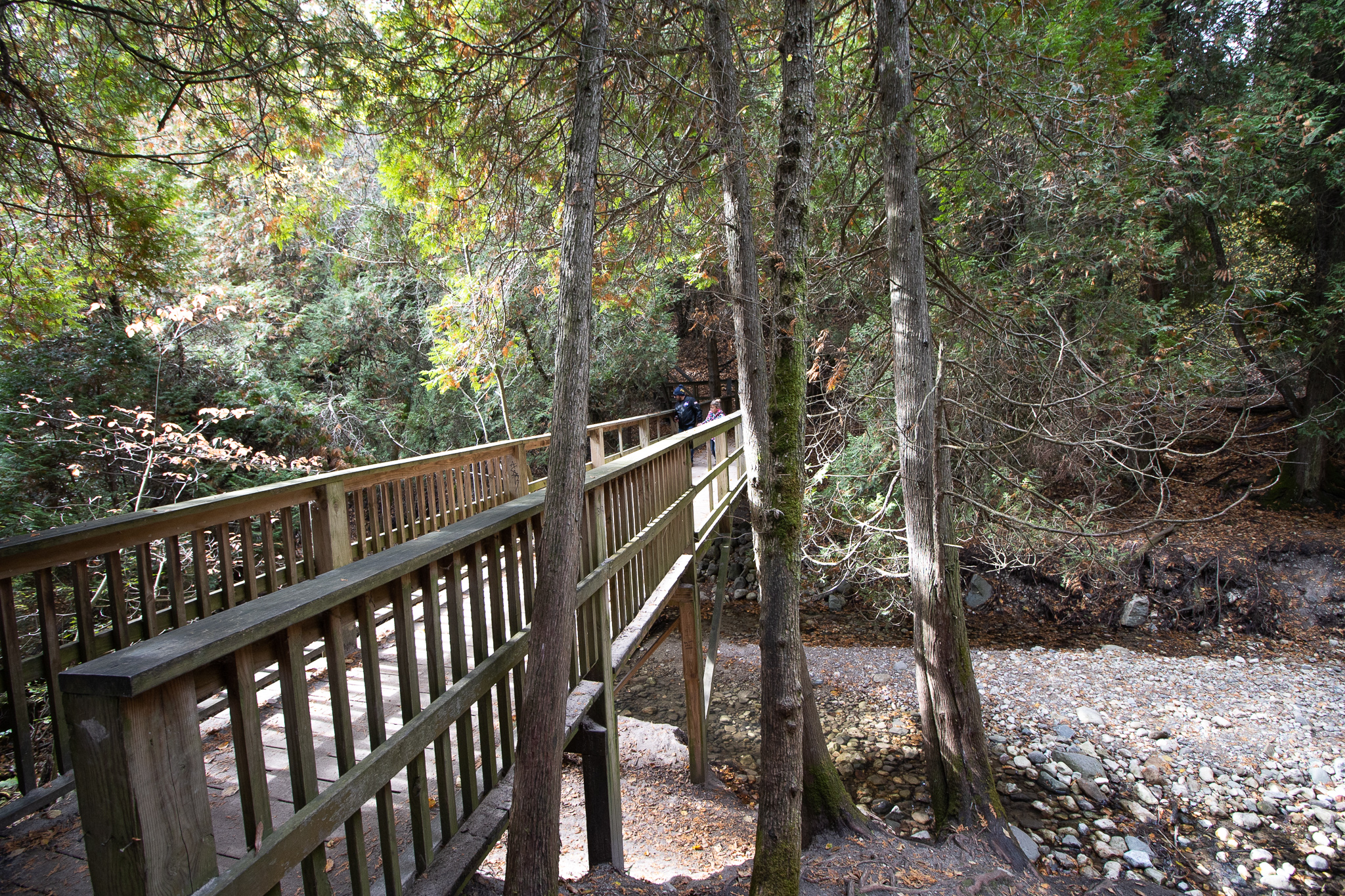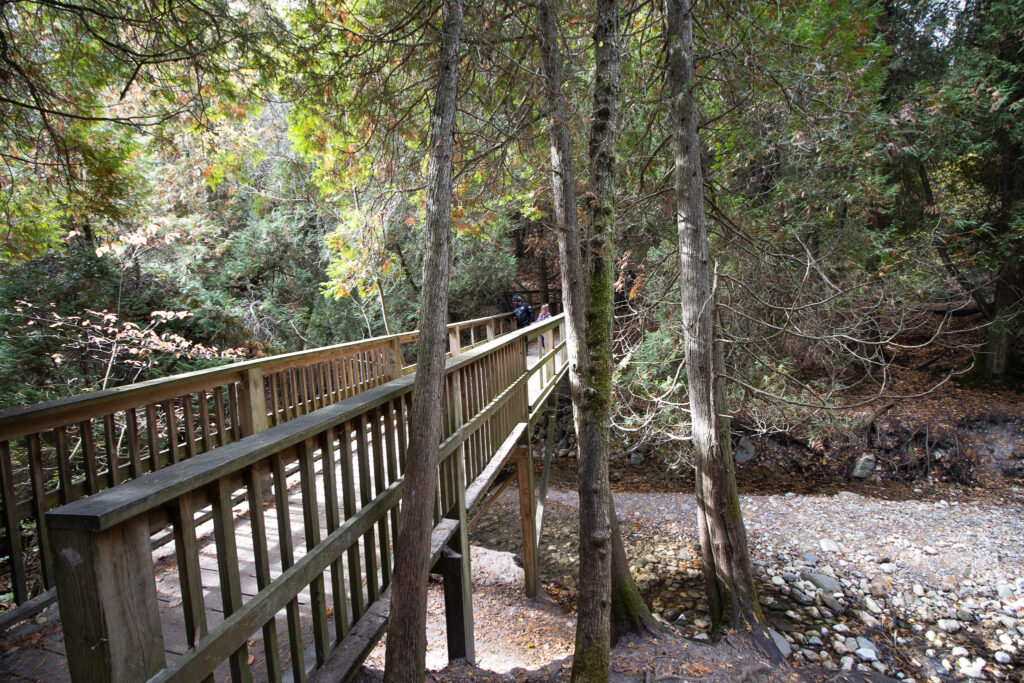 23. Find a Fall Festival or Fall Craft Fair
Wisconsin loves fall, and it shows in the sheer number of celebrations, festivals, and fairs. We've rounded up over 65! Some Door County highlights include:
Egg Harbor Ale Fest
Sturgeon Bay Harvest Fest
Bailey's Harbor Autumn Fest
Egg Harbor Pumpkin Patch Festival
Washington Island Cider Pressing Party and the Autumn Lighthouse Festival
Sister Bay Fall Festival
Did you know Wisconsin is home to the largest arts and crafts festival in the U.S. Every September, thousands of shoppers walk the miles of booths at Waren's Cranberry Fest? Stay at the nearby Three Bears Resort and Waterpark to make a fun family weekend for the event!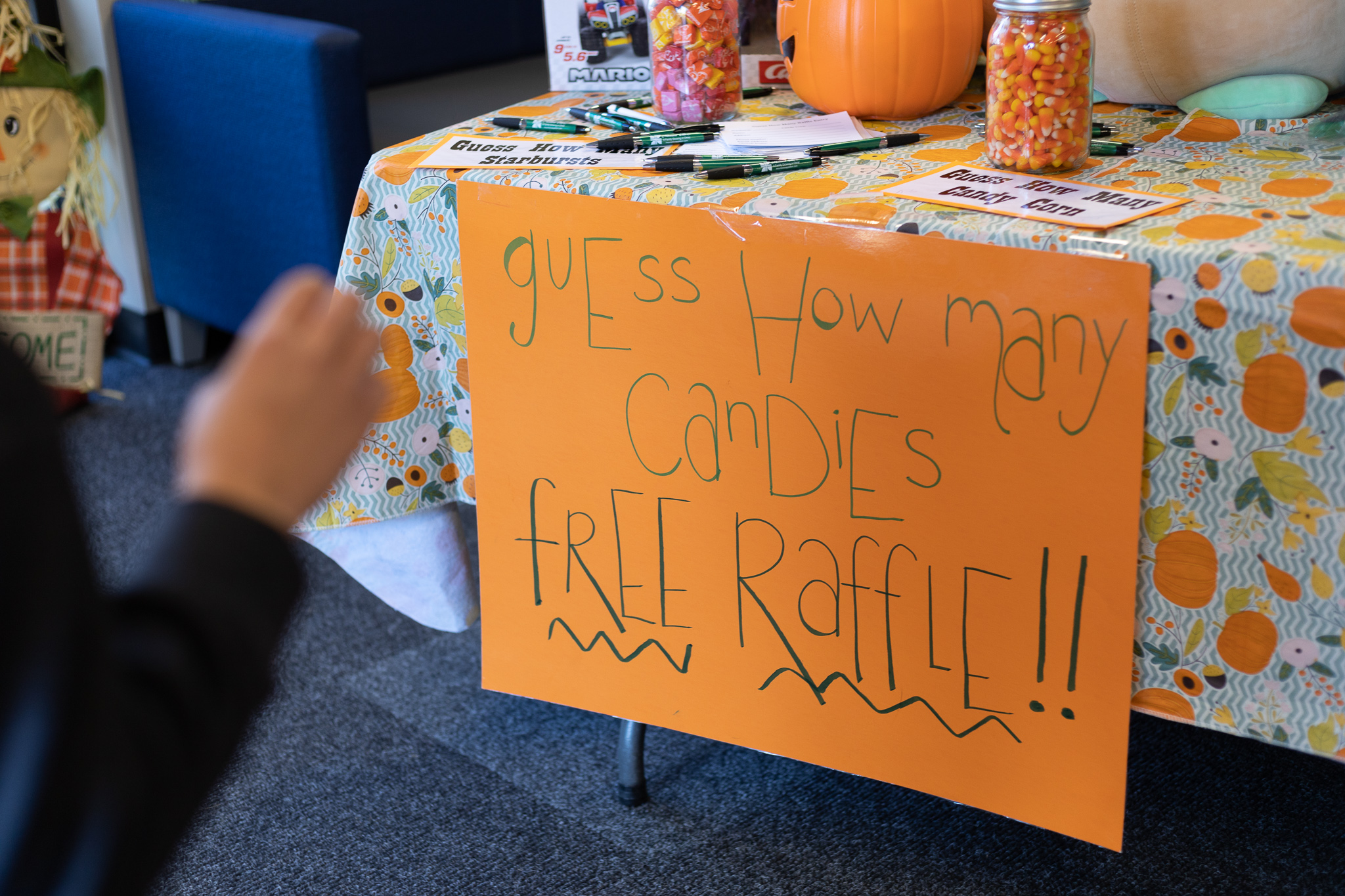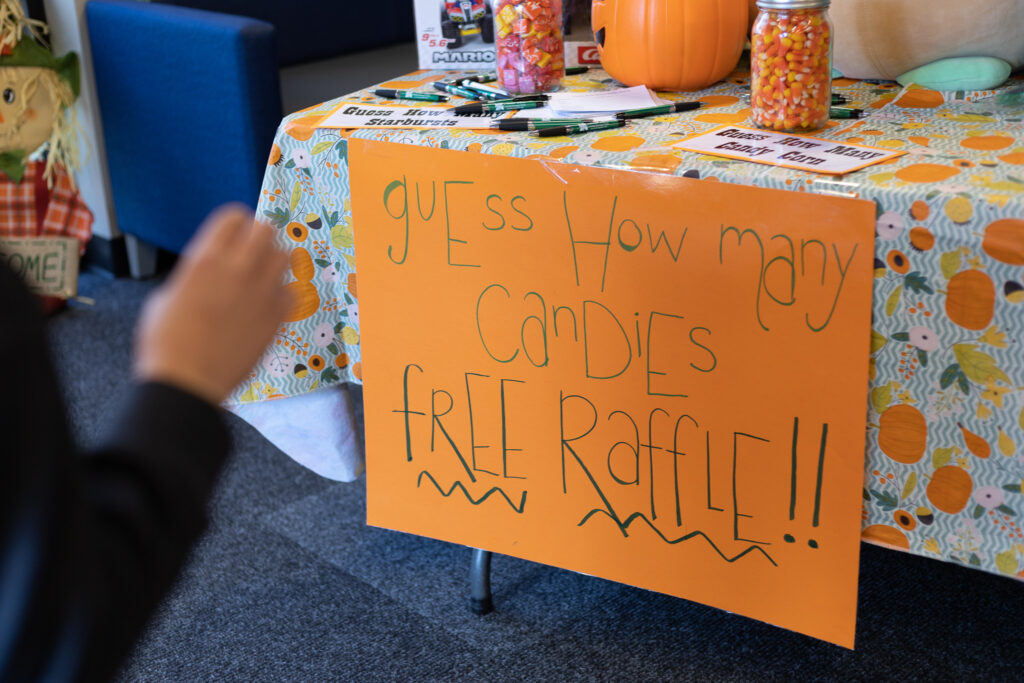 24. View the Changing Seasons from Above
Observation towers are a great spot for breathtaking anytime scenic views but especially at fall. Enjoy the fall colors throughout Wisconsin. If you aren't afraid of heights and not scared of a couple of steps, check out these fun adventures!
Peninsula State Park has a newer observation tower that has a stroller friendly and accessible for all ramped on a canopy walk. The Lighthouse at Lakeside Park in Fond du Lac offers a beautiful view and there is a covered bridge for a fall photo backdrop.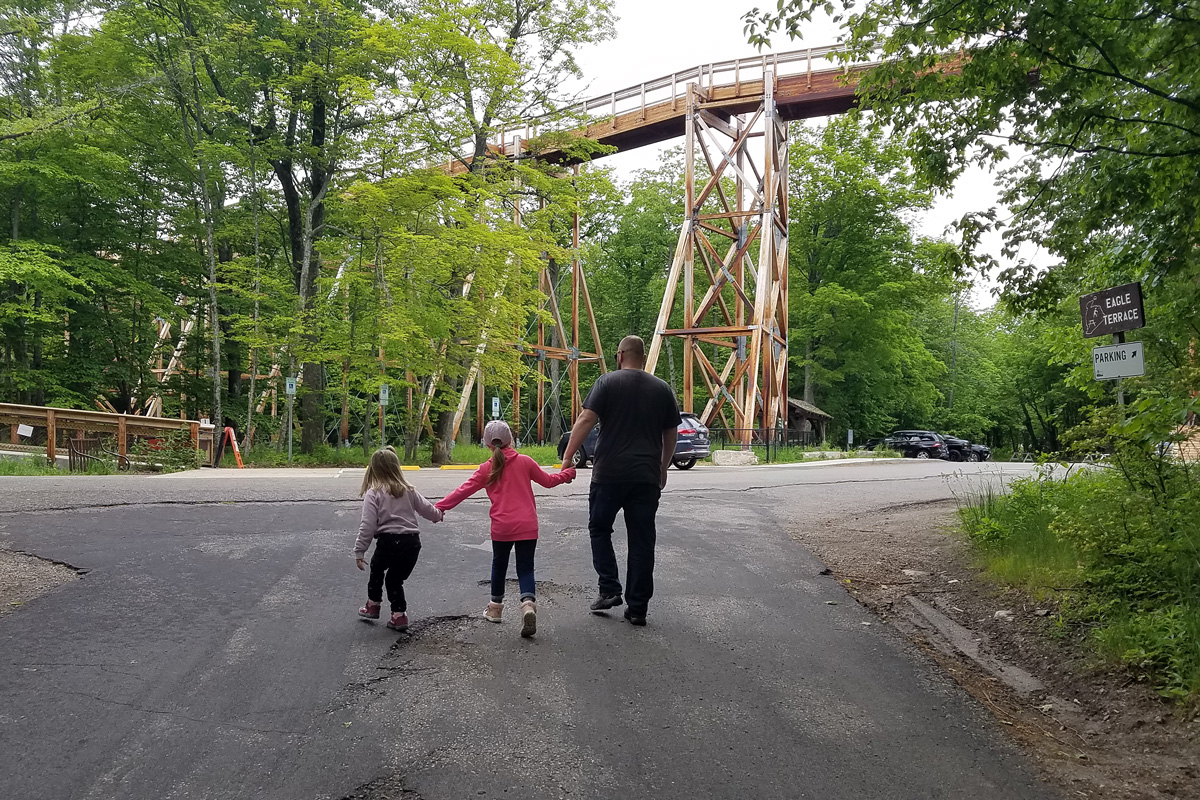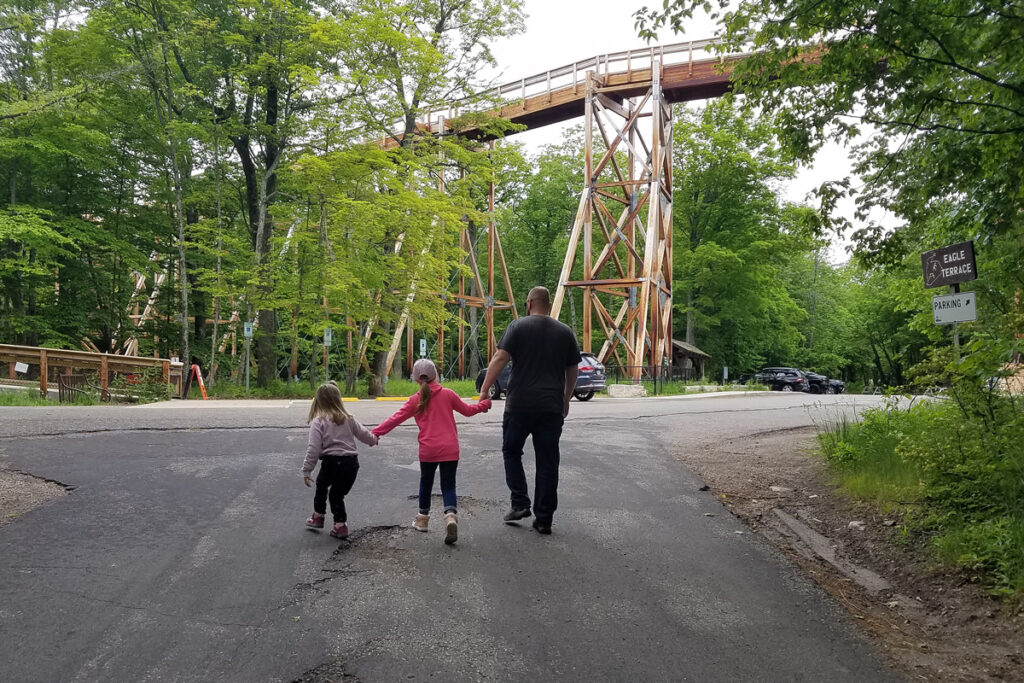 25. Stargaze
Learn about the Fall sky at Barlow Planetarium!
If you want to head out on your own, the low population density and, therefore, low light pollution, Northern Door County is one of the darkest spots in Wisconsin. This makes for some amazing nighttime sky-viewing opportunities. Fall is a perfect time to check out the nighttime sky because you won't even have to stay up as late as in the summertime, making it, even more, kid/family friendly.
Newport State Park in Ellison Bay, Door County, is one of only two Dark Sky Parks in the Midwest. The beach at Newport State Park is a perfect spot for star-gazing. They also have a fun Nature Center with kid activities inside the Park's Main Office. Keep an eye on the northern lights forecast also to see if you'll have a chance to see stars and a light show—you're looking for a forecast of a kp of 6-7!!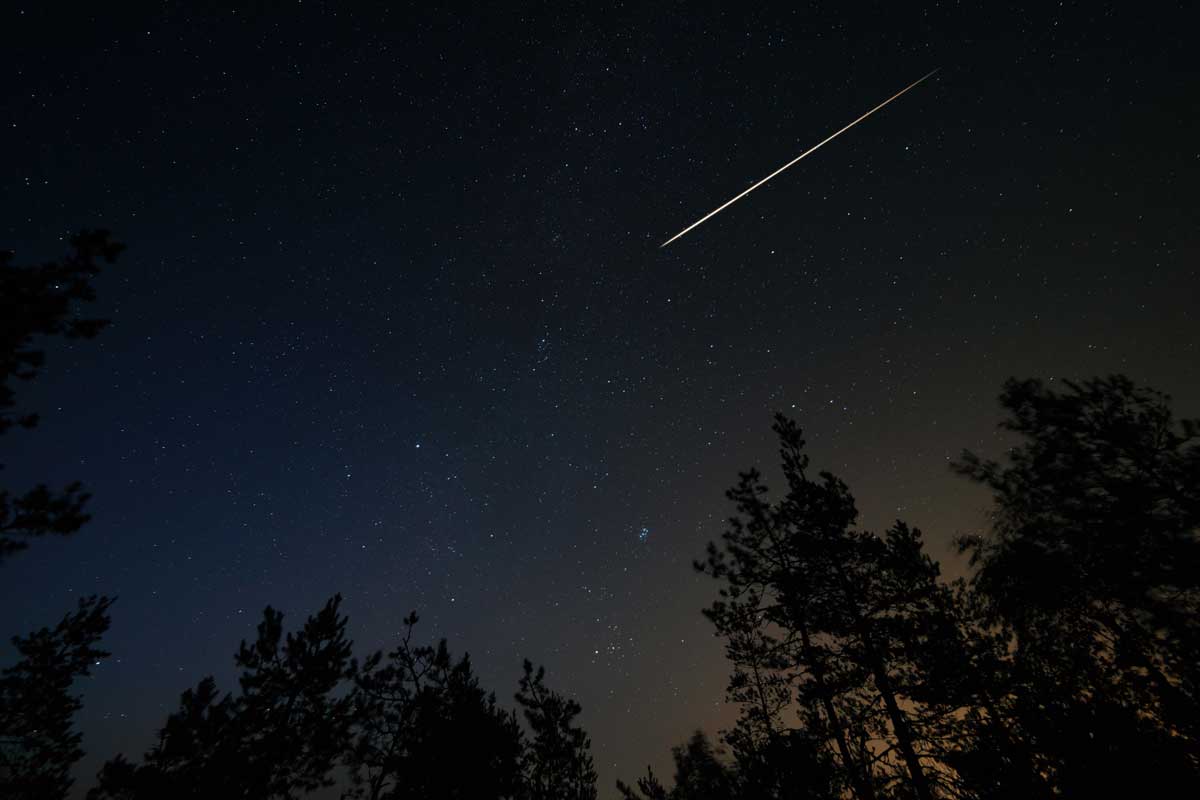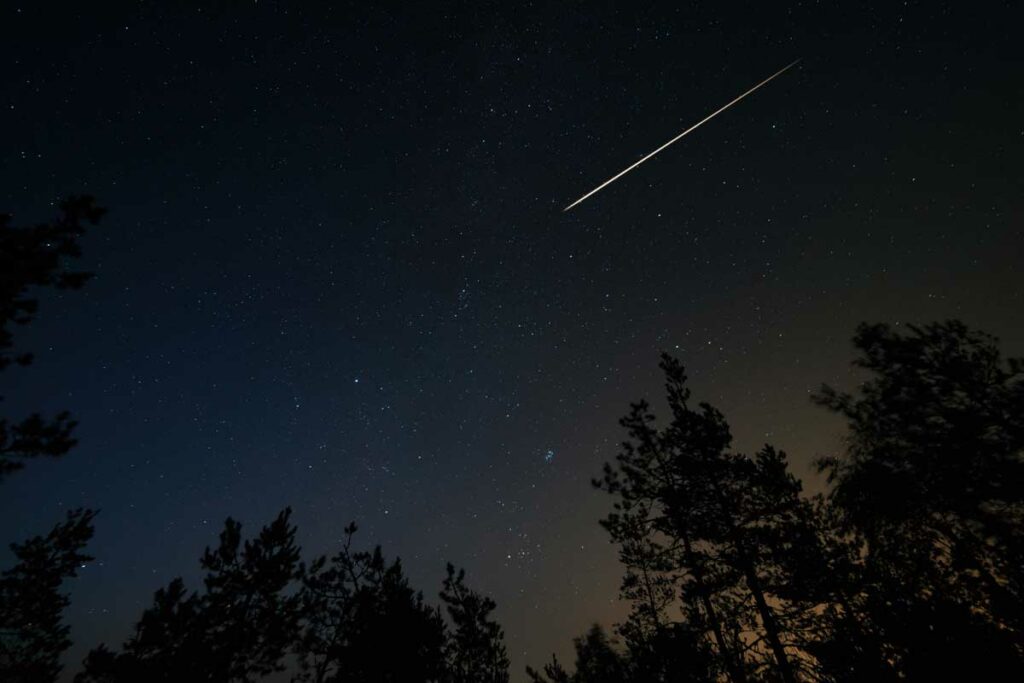 26. Enjoy a Cider Donut
Head to Misty Ridge Orchard for Melt-in-Your-Mouth Apple Cider Donuts! If you haven't tried these donuts, you may be wondering… What are apple cider donuts? Apple cider donuts are made by adding apple cider to the donut batter, deep-fried, and then rolled and dipped in cinnamon sugar and other typical apple pie spices like nutmeg. The apple cider leaves a subtle sweetness and the sugary topping is finger-lickin' good.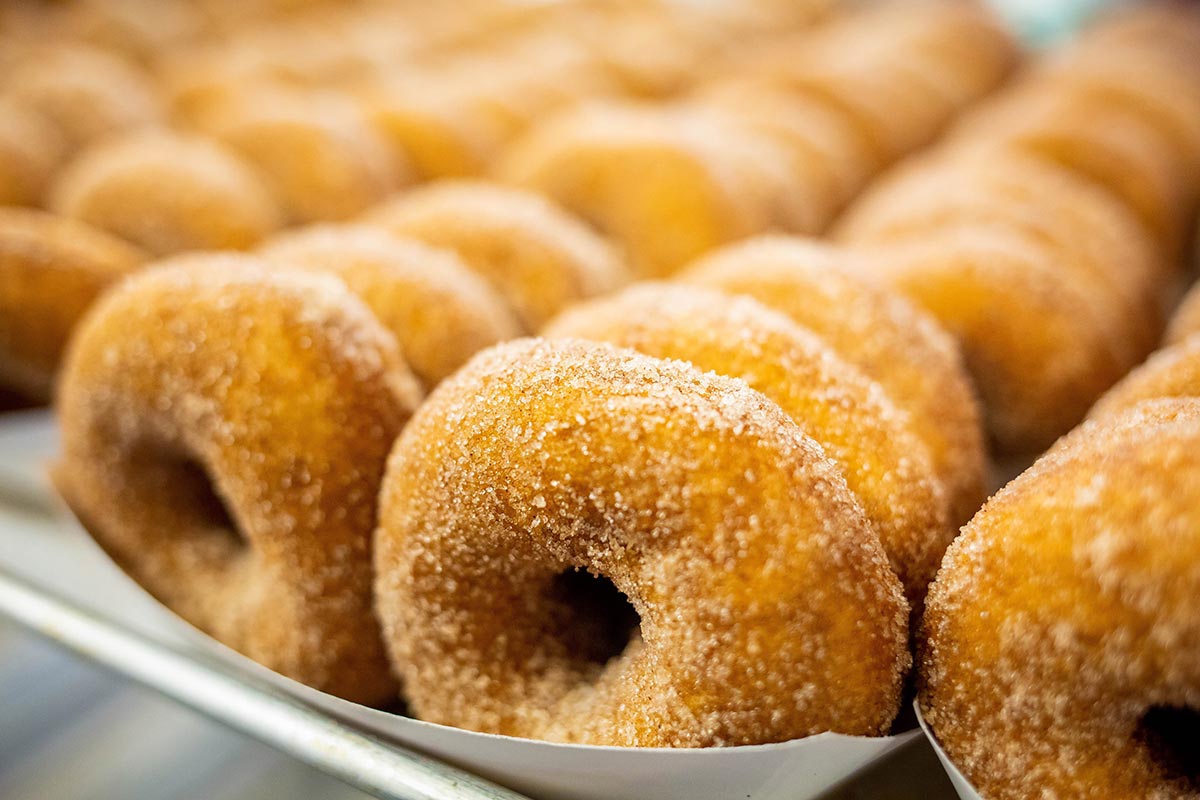 27. Go Horseback Riding
Round up your favorite horse-loving kids and hit a trail, explore lessons, or even host a fun fall birthday party at a stable! We've rounded up great places to spend time with horses and have equestrian adventures!
Wild West Campground & Corral in Amherst offers trail riding through the woods during the weekends in September and October. The 45-minute ride is available for ages 4 and up, and all experience levels are welcome. Rides start at $38. Reservations are made online.
Kurtz Corral in Sturgeon Bay is open year-round, daily for scenic, guided rides. The one-hour guided trail ride winds through old Door County orchard and beautiful forests and available for riders ages 6 and up of all abilities. Rides last one hour, and start at $75. Reservations are made online.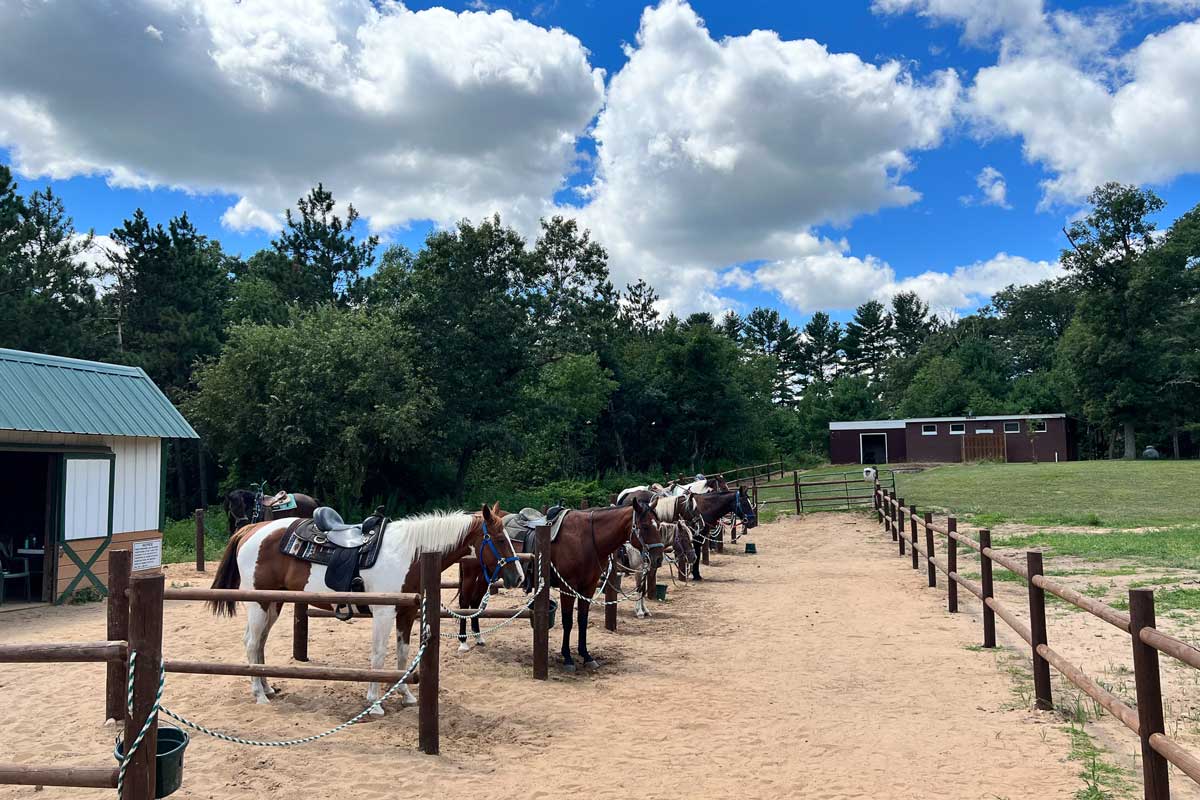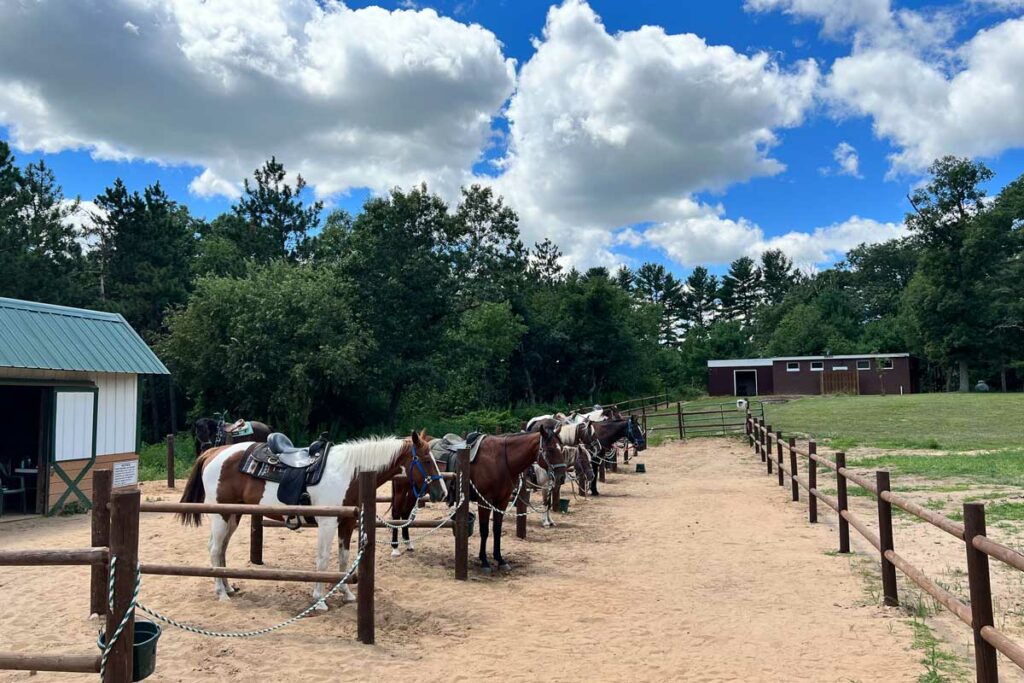 28. See the Colors Across the Lake
Our Ultimate Fall Guide to the East Side of Lake Winnebago has a choose-your-own fall adventure vibe depending on the type of day you're looking for. Pumpkin patches? Check. Coffee shops? Check. Ice cream? Big check. Even if you venture all the way through our list of 17 spots to visit on the east side of Lake Winnebago, you'll still be back home in an hour or less from your last stop! Go ahead! Choose your own day trip adventure with these worth-the-drive spots to visit to find great hiking trails, petting farms, and plenty of delicious treats!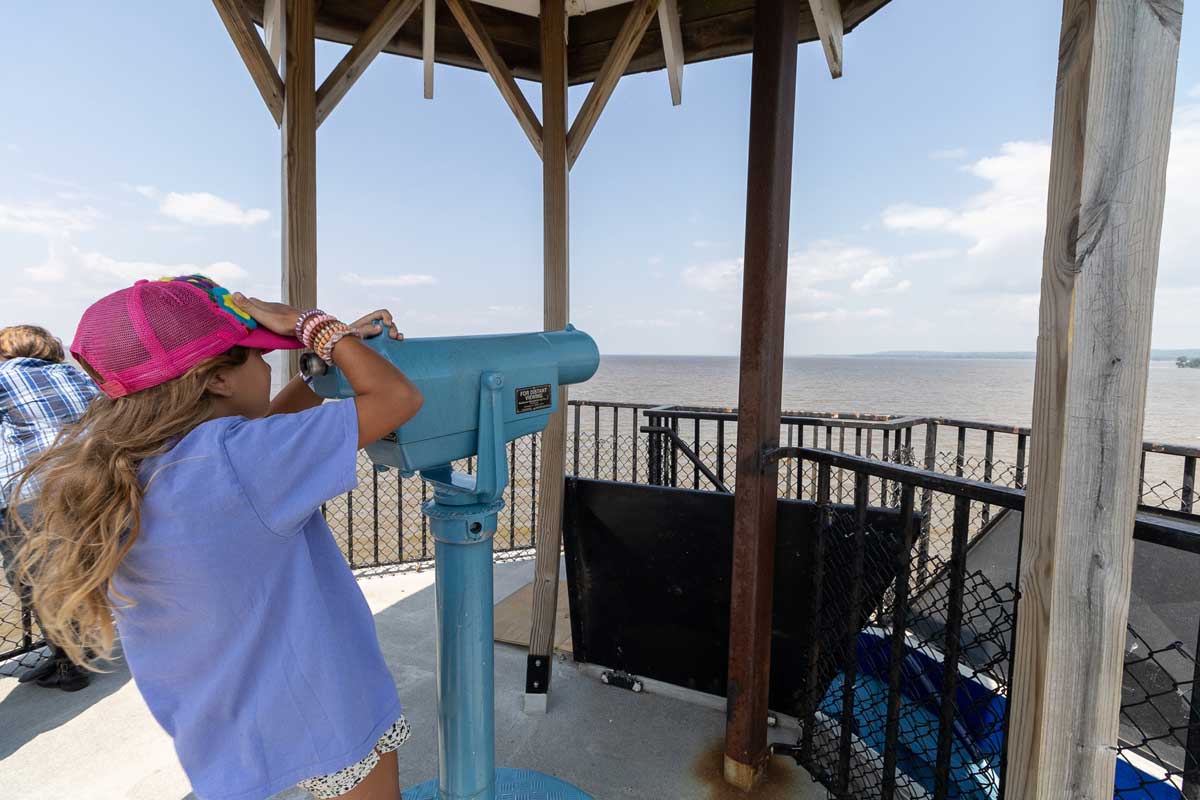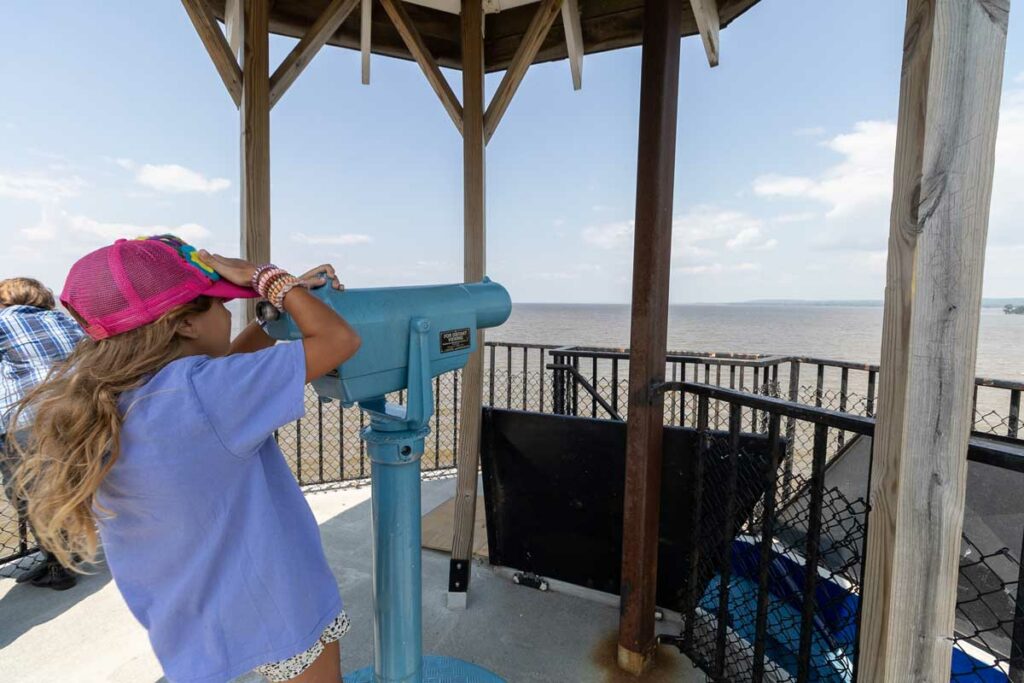 29. Rent ATVs
There are endless miles of ATV and UTV trails all over Wisconsin! These trails provide a fun and adventurous way to spend time in a natural environment that will suit the thrill seekers in your family. Is this a new activity for your family? The DNR has lots of tips and resources to help in planning your trip and there are many locations to rent an ATV or UTV!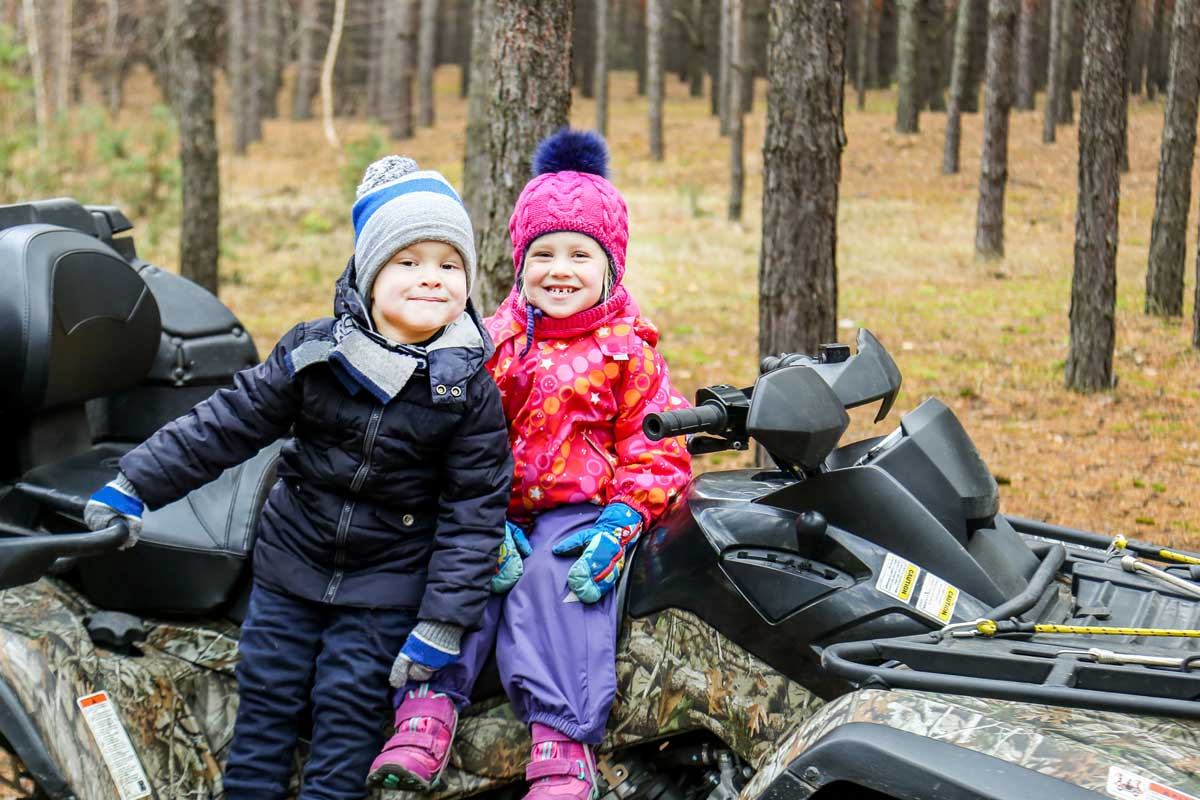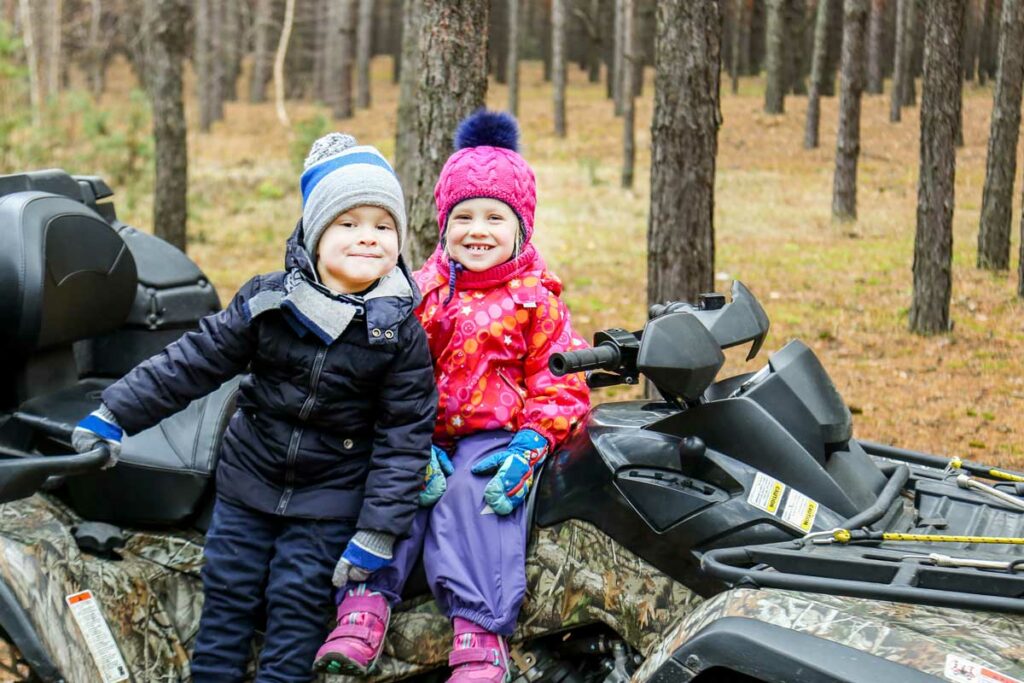 30. Take a Boat Tour
Lake Winnebago, Lake Michigan, Lake Winnebago, Fox River, Chain of Lakes—we have so many options! There are short cruises and kayak rental or tour opportunities to offer views that you normally would not get to see!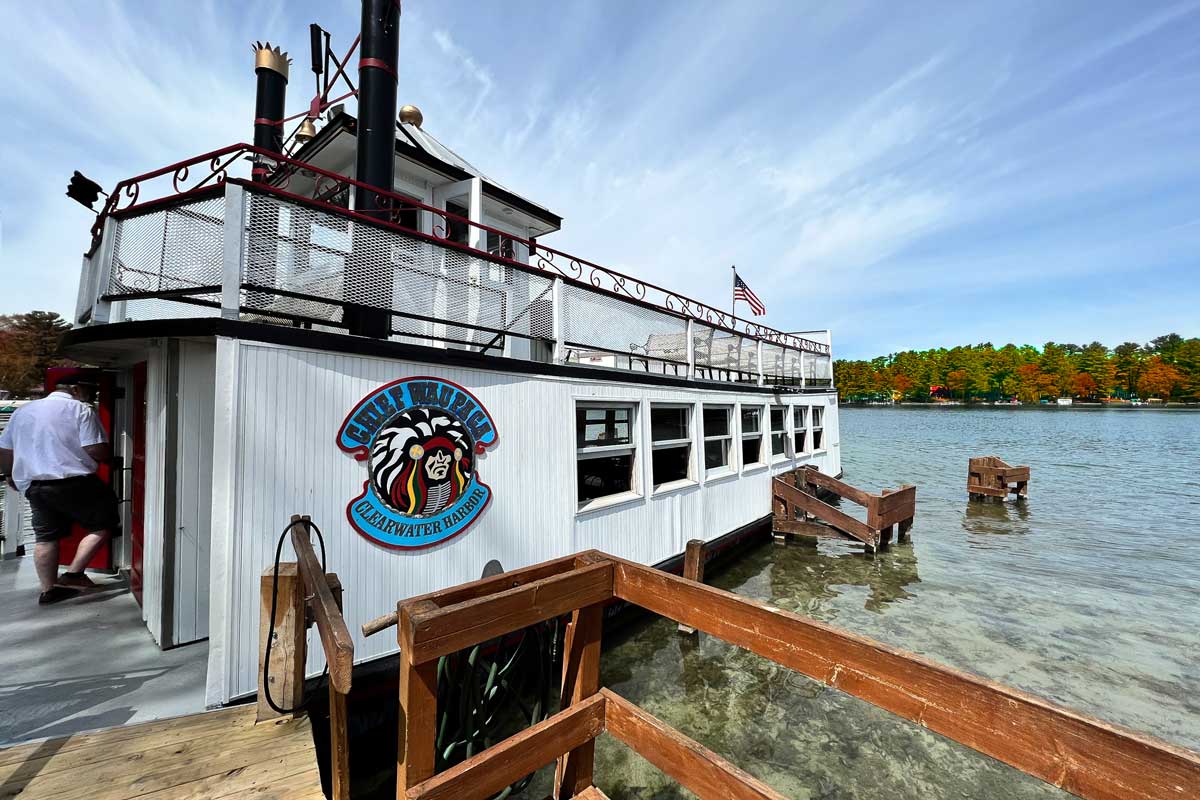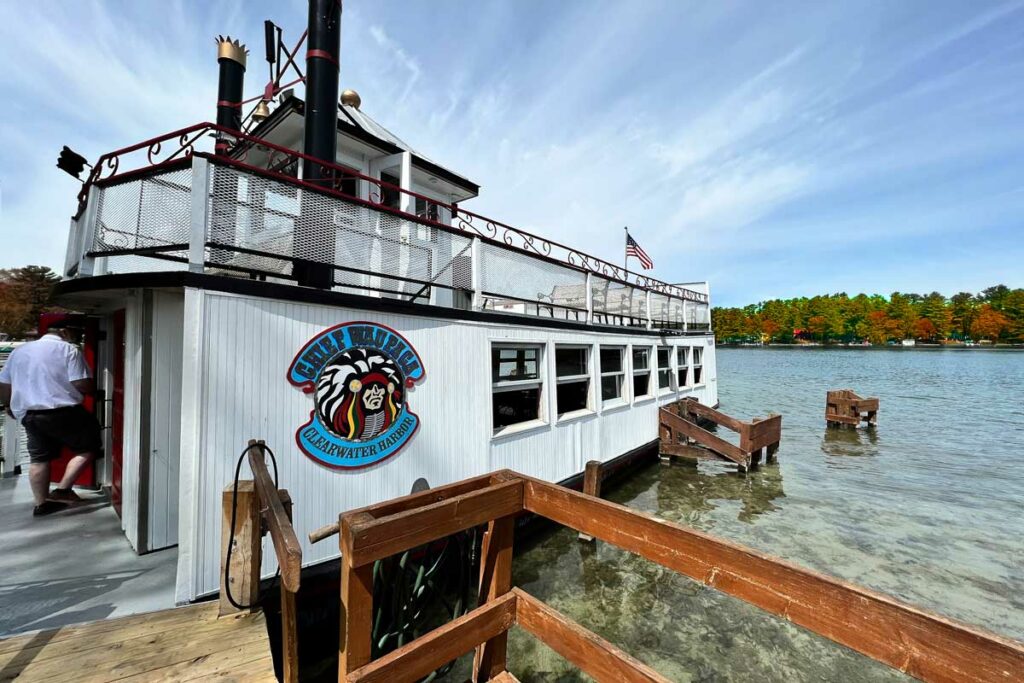 31. Rent a Cabin
We've found some picture-perfect cabins of all sizes to enjoy in the colder months around Wisconsin. Book a cozy weekend away from the noise of everyday life. Or, if a cabin isn't your thing, head to a waterpark hotel!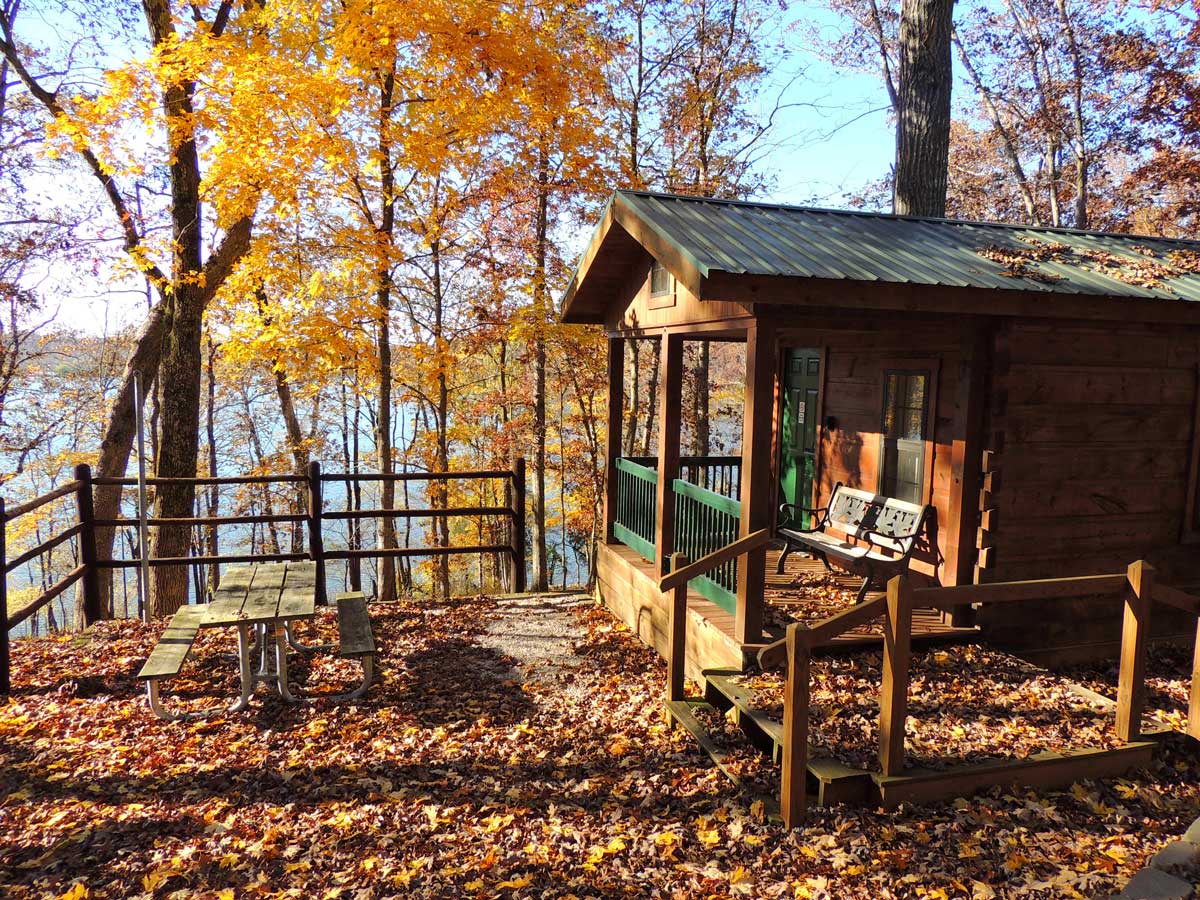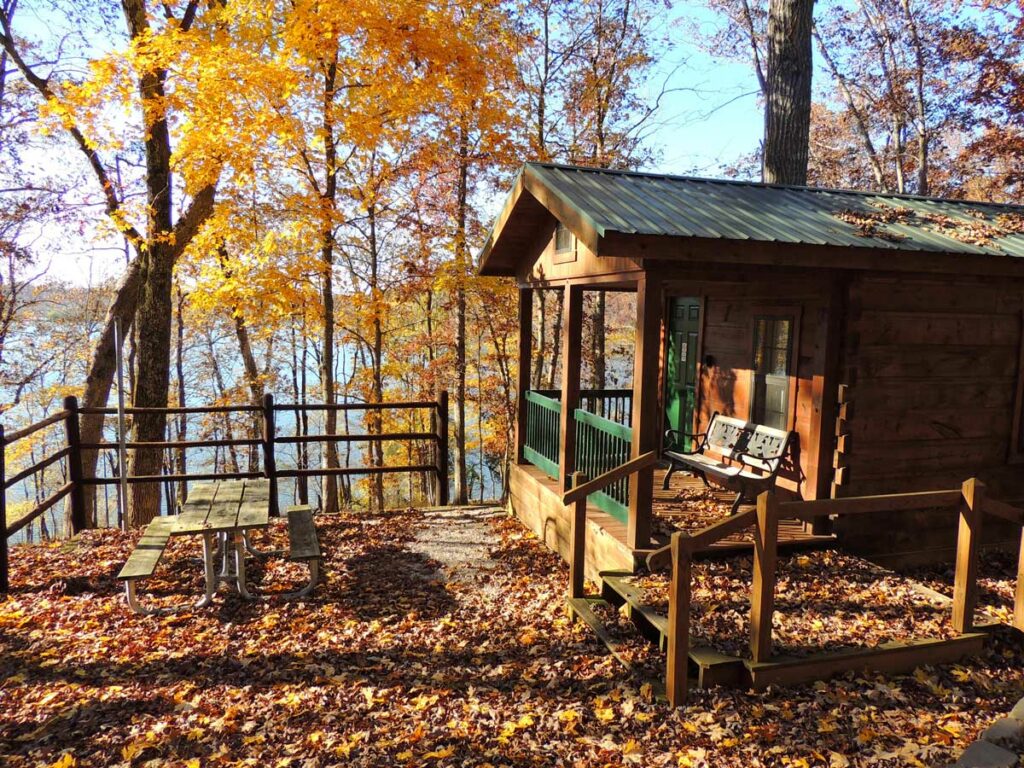 32. Head to the Park
Rubber ground parks are perfect for muddy fall days. It is so nice to be able to squeeze in playground time in between rainy fall days!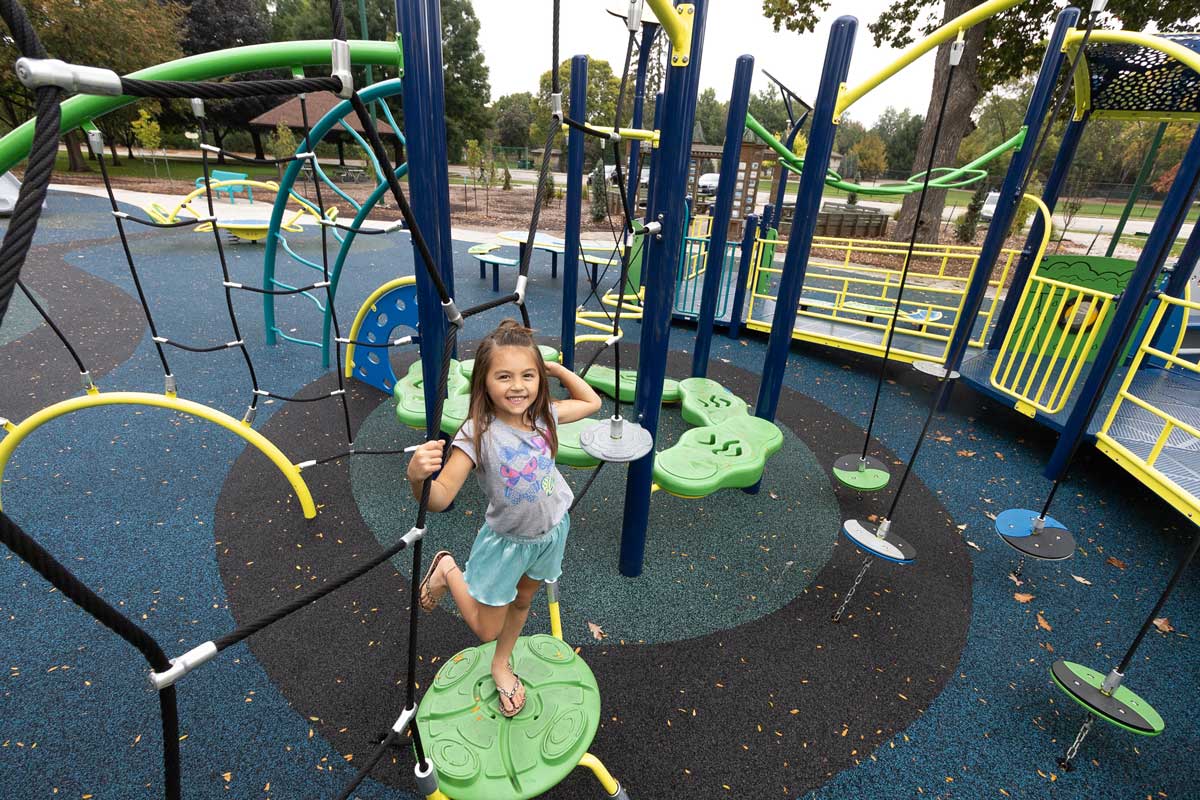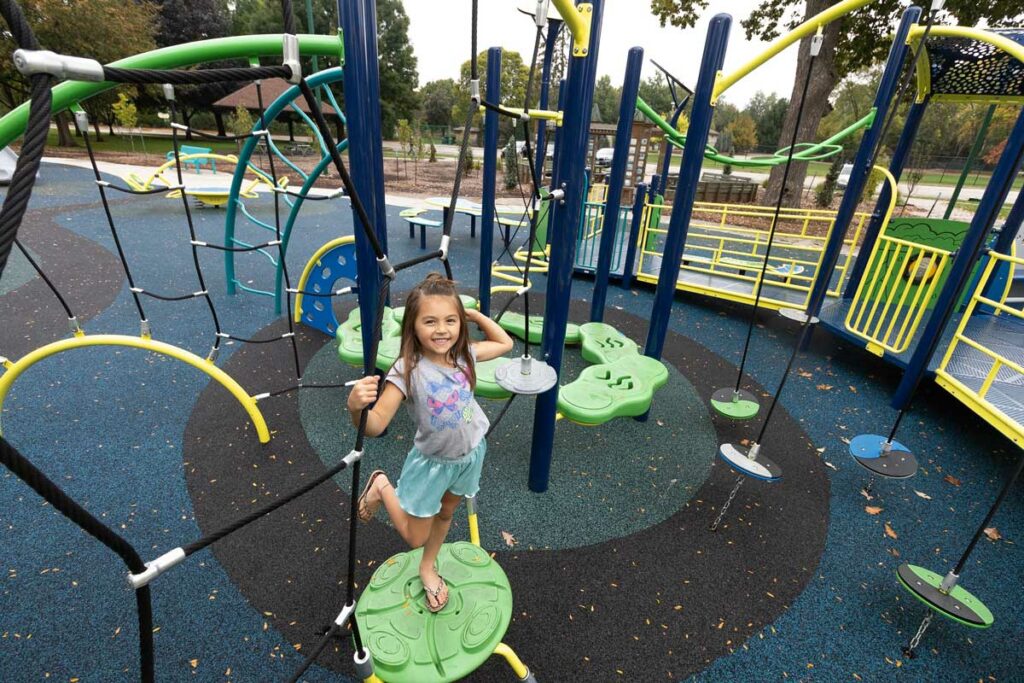 33. Kayak
Glide through the water and observe the changing landscape with a serene view. There are cool kayak rental kiosks at spots along the Fox River and spots around Wisconsin perfect for a paddle on a fall day. Find a spot to make your reservation!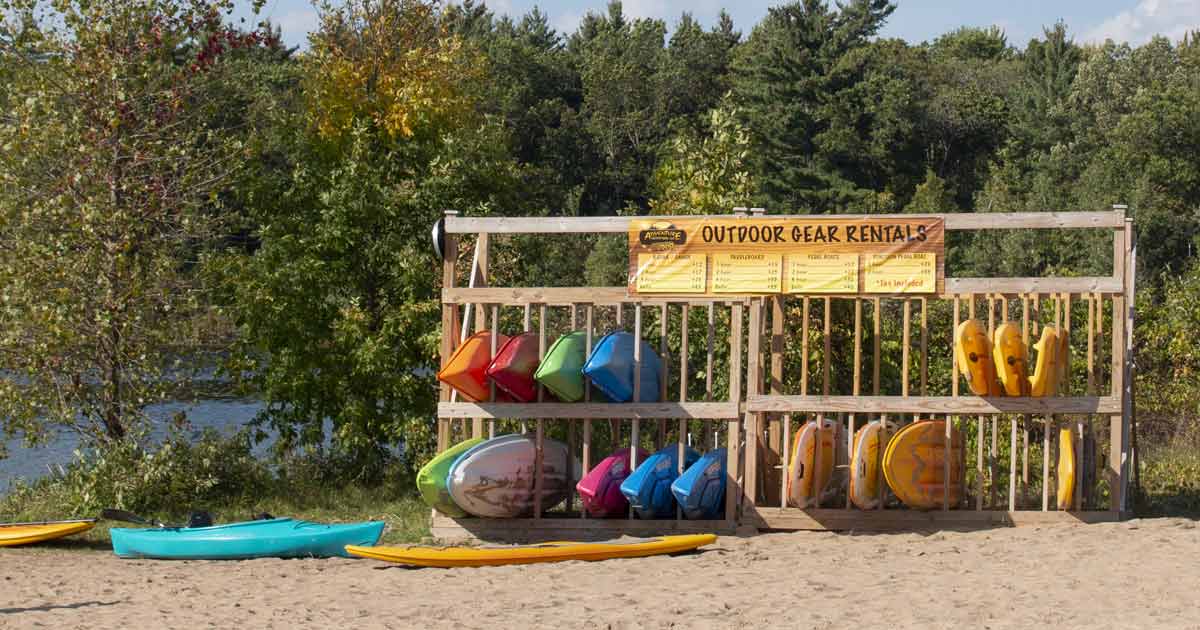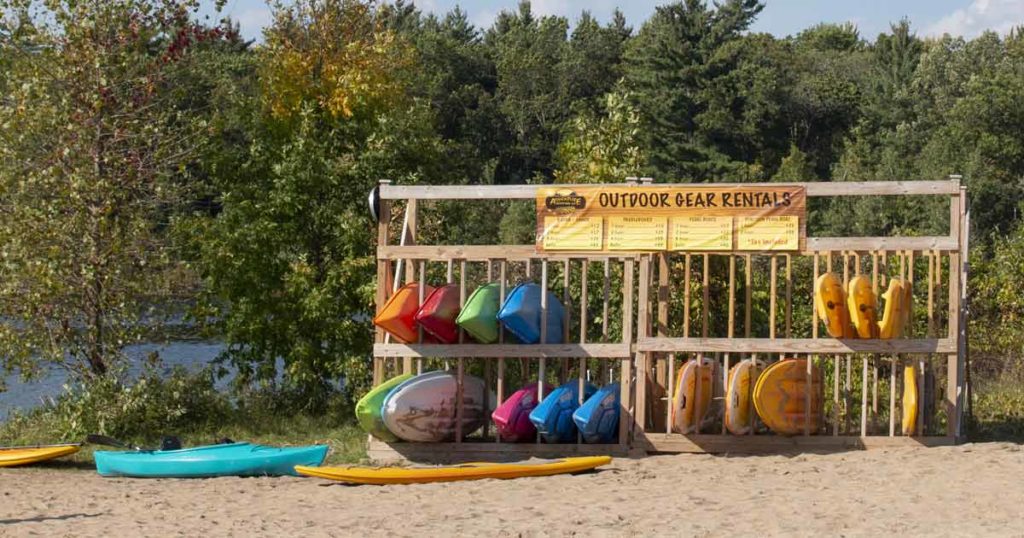 34. Go Camping
Fall camping can be even more pleasant than summertime camping. The weather is cooler, it gets darker a little earlier and these elements can make sleep come a little easier in a tent or camper! We have ideas for campgrounds, recipes, gear, and more in our Family Camping Guide.
Taking into account all of the new sensory experiences for new little campers can help to make your camping adventures go more smoothly; we've got Tips for a Successful Family Camping Trip from a Sensory Perspective!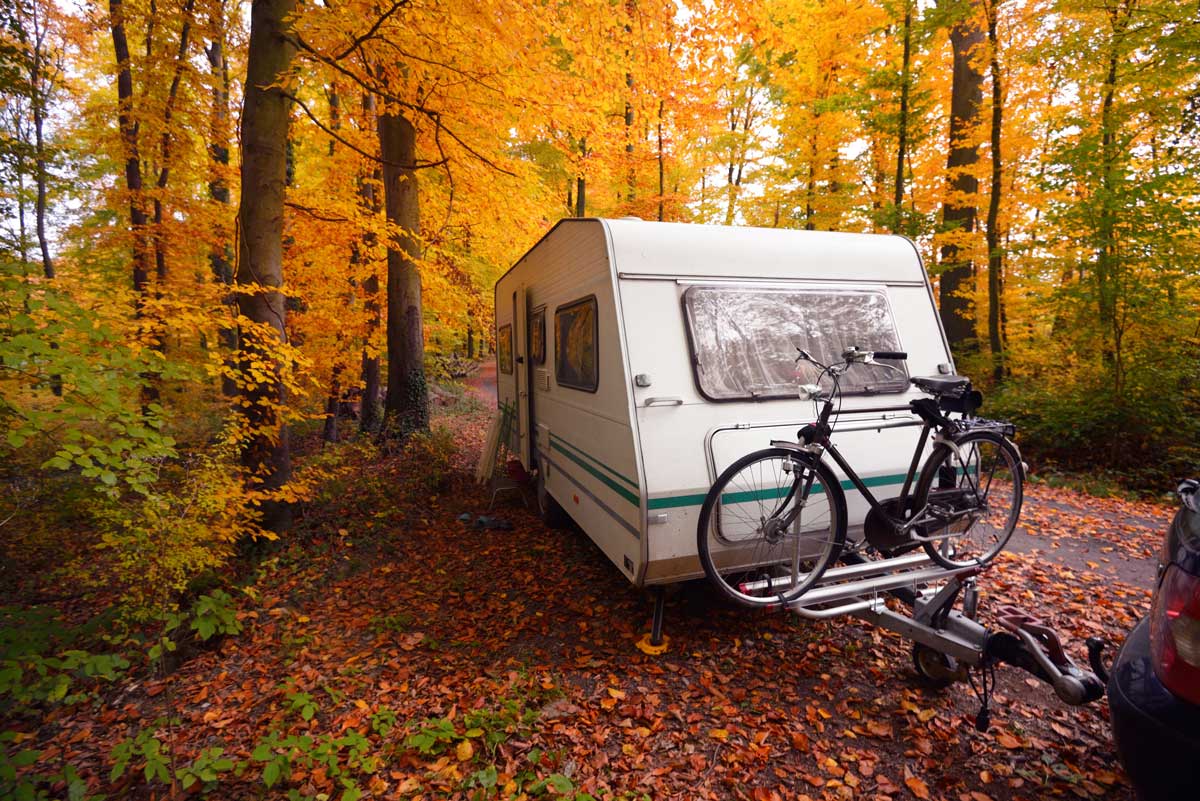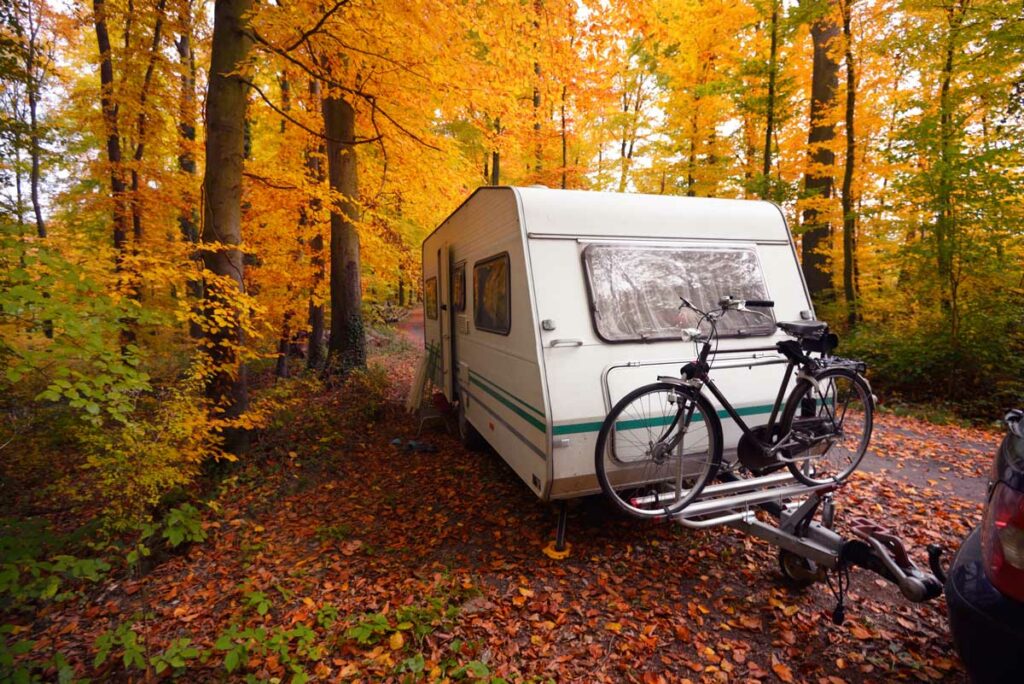 35. Feed the Ducks
A trip to Bay Beach Wildlife Sanctuary in the fall promises a fun day with wandering the trails to see animals, checking out the play and educational opportunities in the nature center, and our favorite, a stop to feed the ducks! Find bags of corn in the nature center and help fill those duck bellies!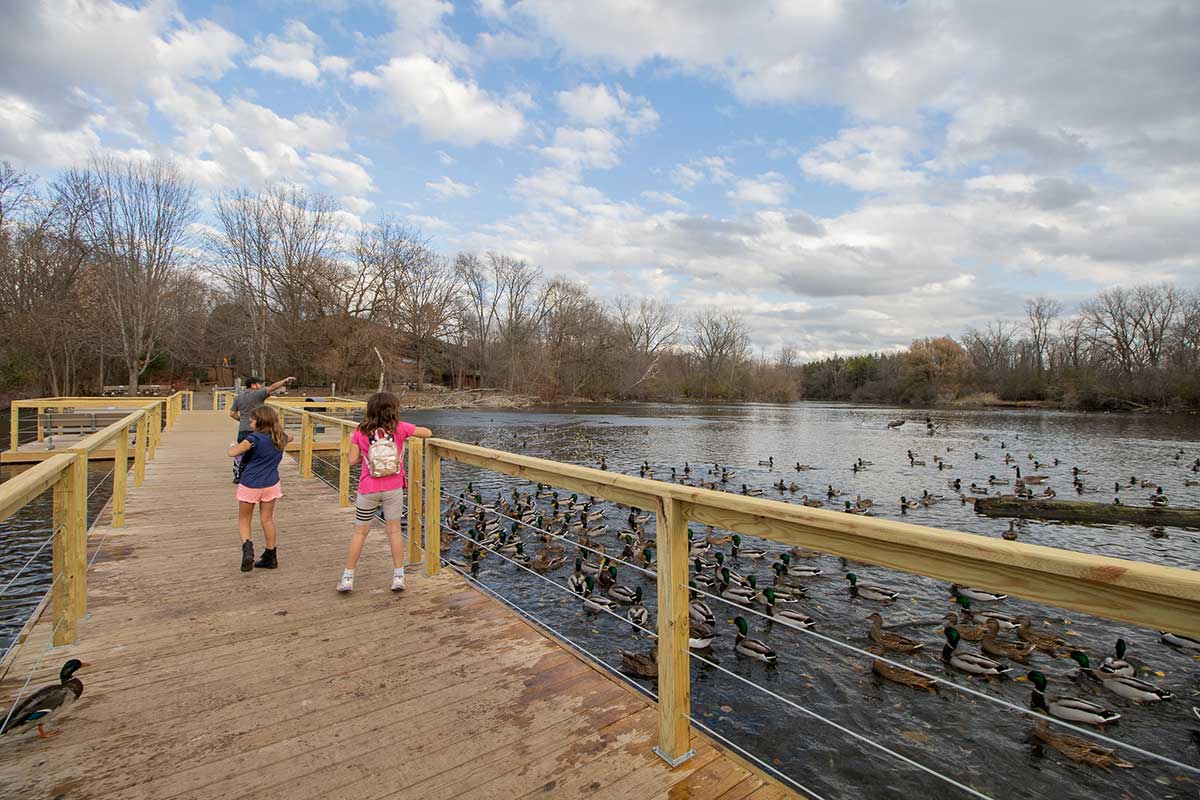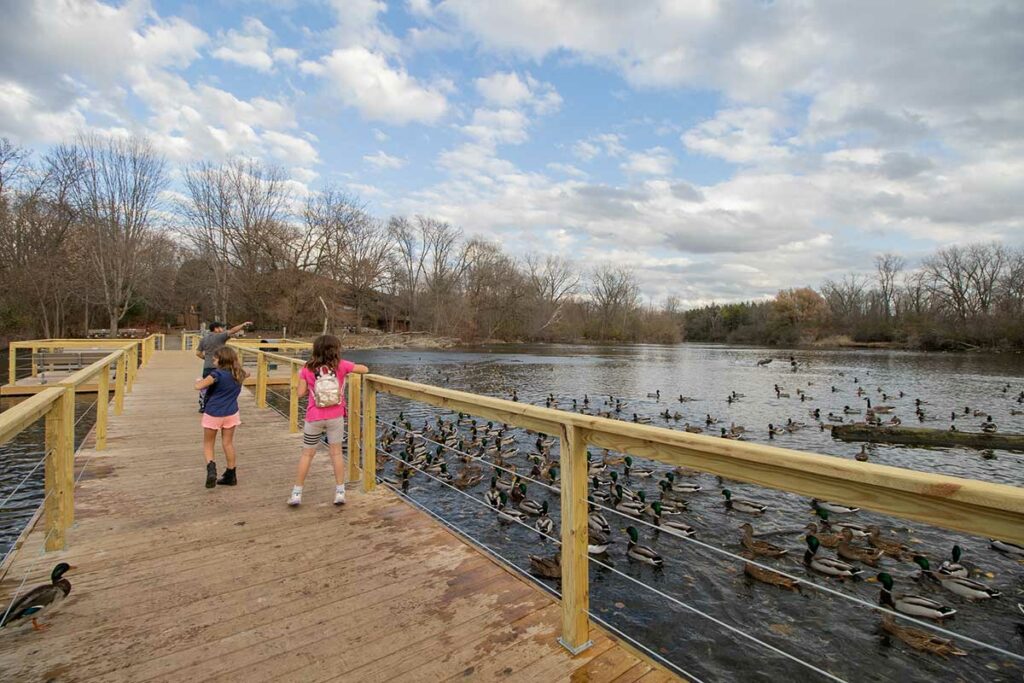 36. Chase Waterfalls
Waterfalls are fun to explore year-round! Surrounded by the color of fall, a visit can feel very different from the warmer months and lends itself naturally to some great photo opportunities. There are 5 waterfalls within two hours of Appleton, including the Dells of Eau Claire, and we love a fun spot to visit that is close enough to spend just a morning or afternoon without too much driving.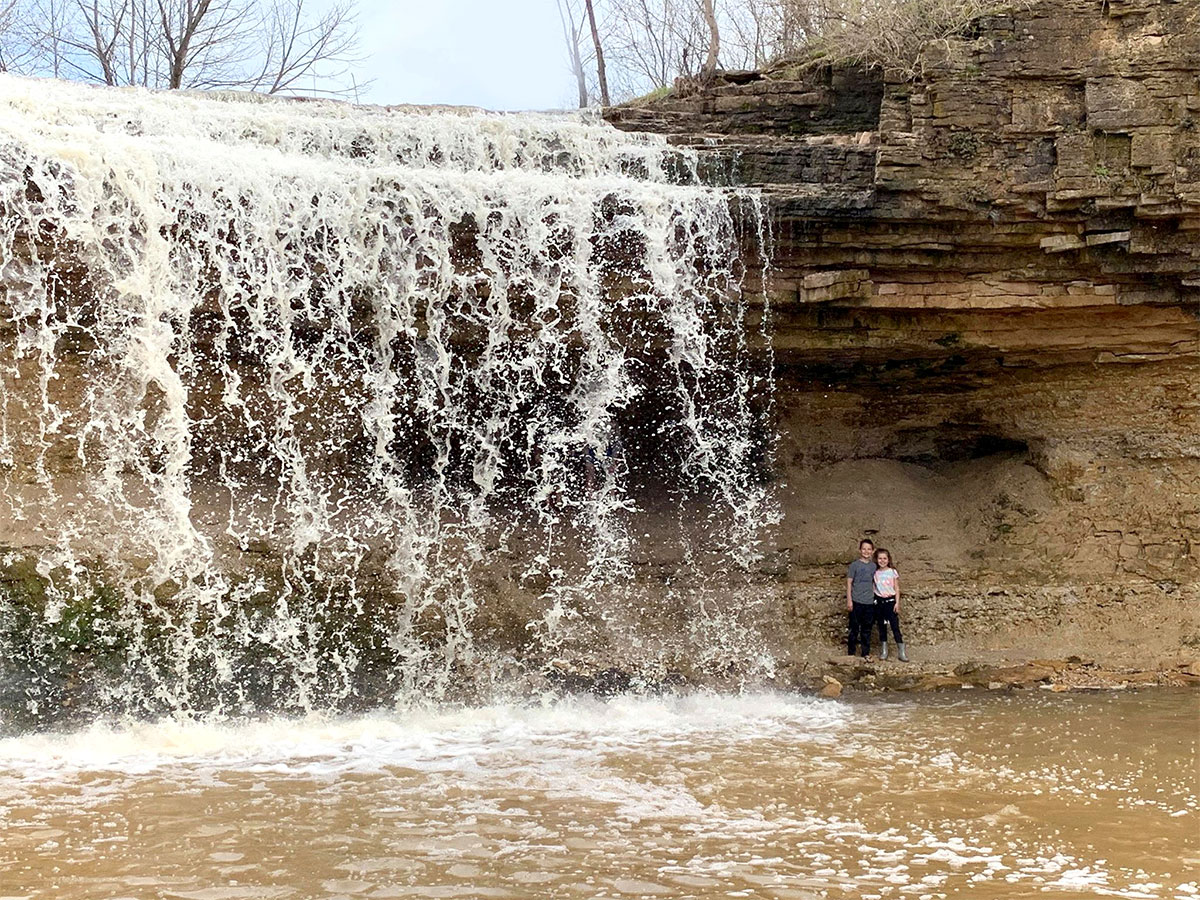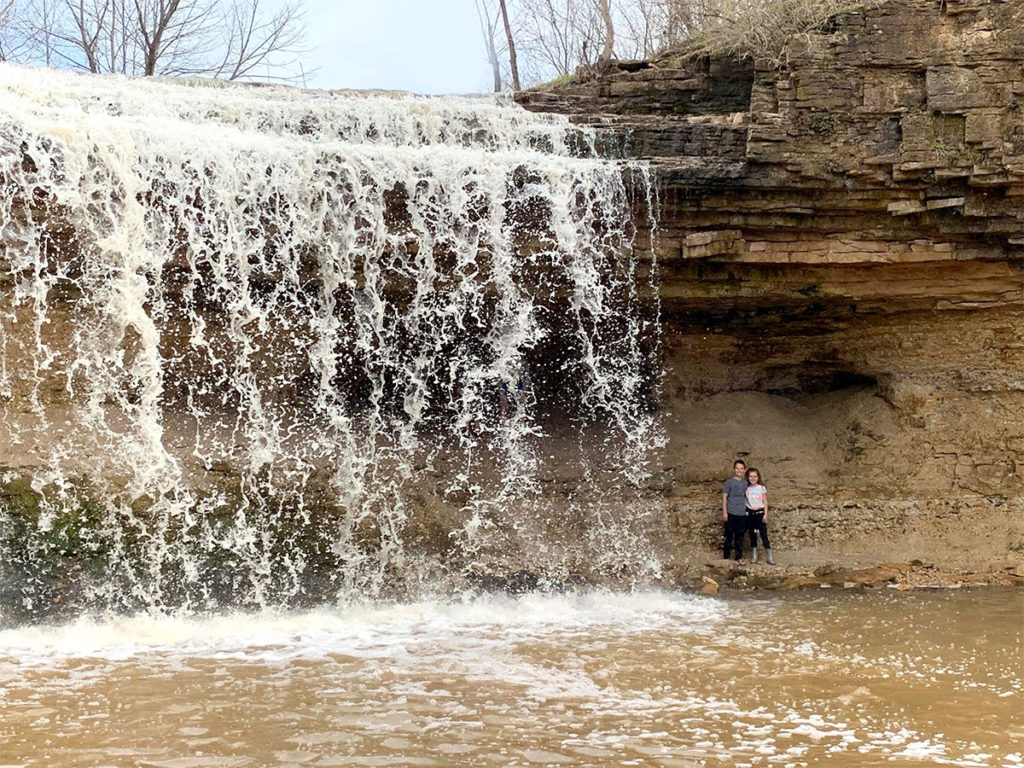 37. Ride the Rails
The Mid-Continent Railway Museum in North Freedom is a living museum with a fun opportunity for a scenic hour-long, 7-mile roundtrip journey on an antique steel coach.
The National Railroad Museum offers train rides throughout the day every day during September and on the weekends in October. Each ride takes about 25 minutes and covers two miles traveling two loops of a one-mile circuit, traversing wooded areas, the Fox River shoreline, and other Museum property areas. October 8 and 15, the museum has a train ride to a pumpkin patch and a day of fun activities and entertainment for kids and families at The Great Pumpkin Train.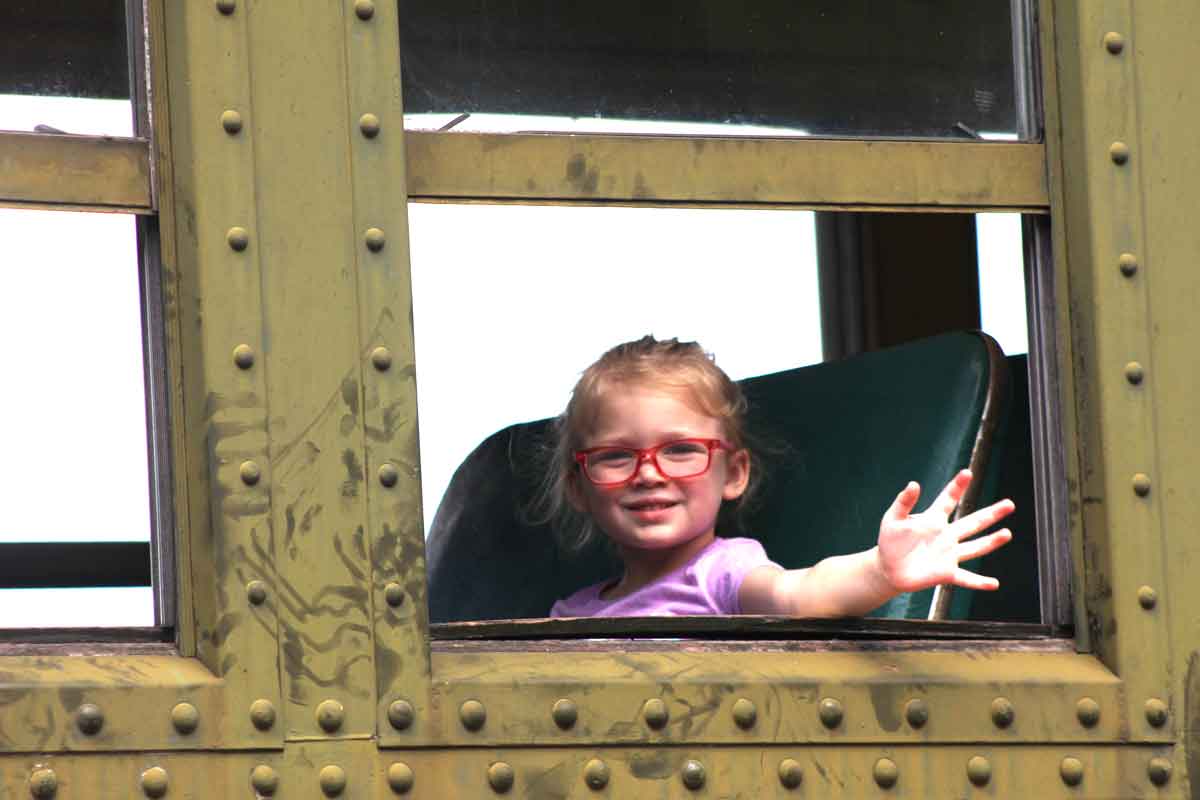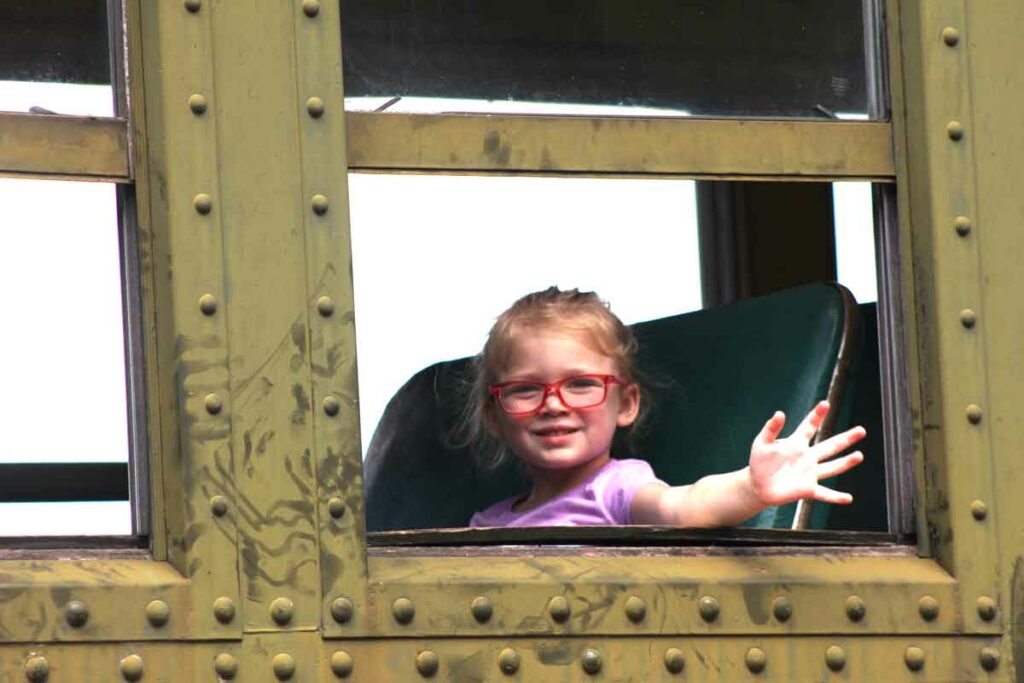 38. Play Inside Somewhere Fun on a Rainy Day
Somehow, it is always surprising how many rainy days fall brings to Wisconsin! Thankfully, we have a lot of fun and interesting indoor spaces to play and have fun when the weather is uncooperative for outdoor adventuring. We have lots of ideas for Things to Do On a Rainy Day! Run around at Urban Air Adventure Park in Appleton or explore at the Building for Kids!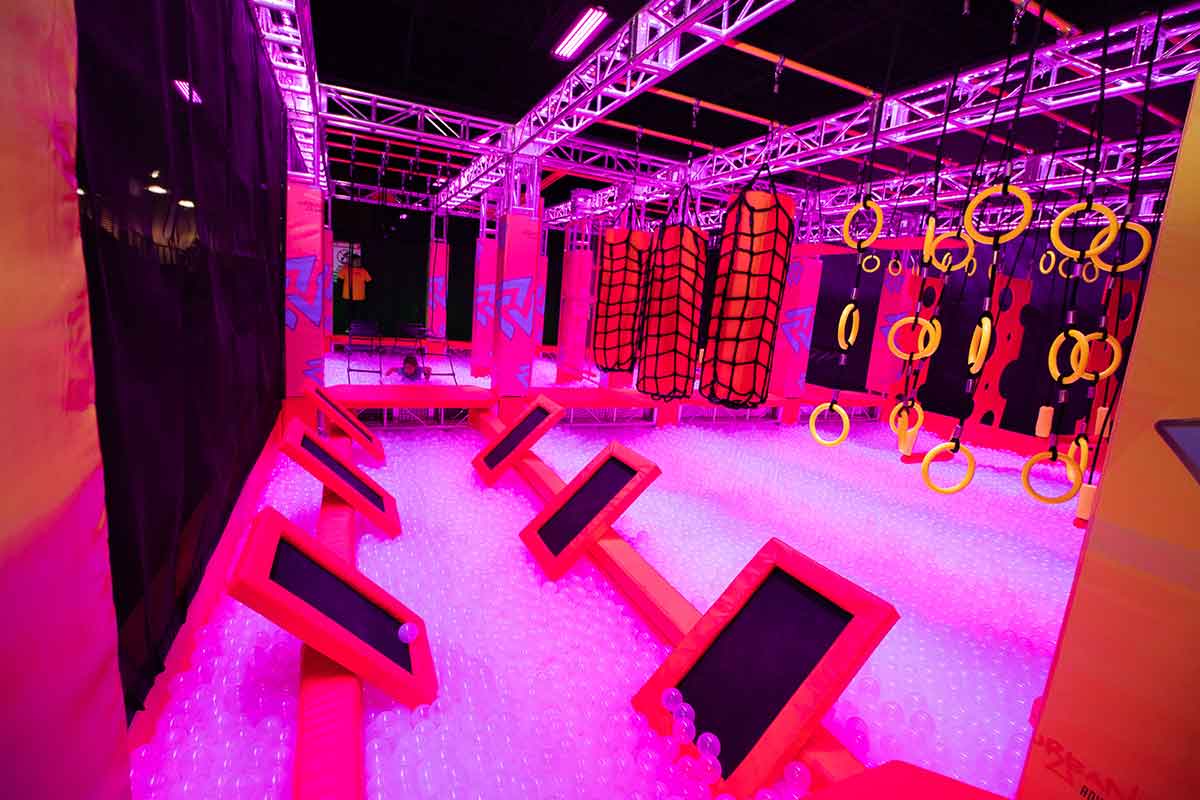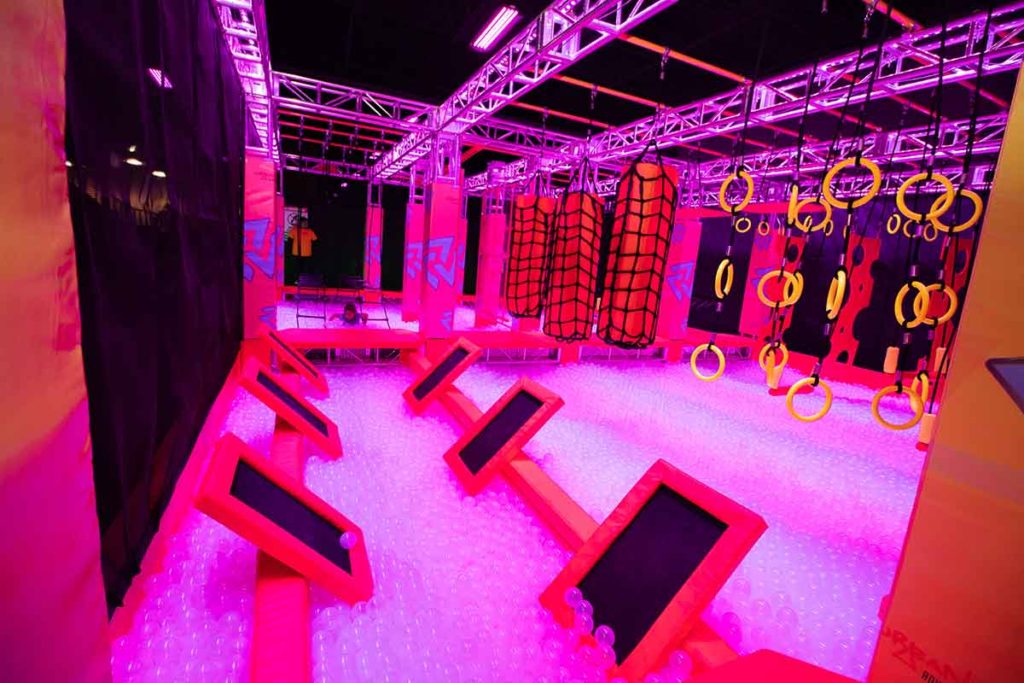 39. Oktoberfest
Wisconsin's German heritage roots make their way to the forefront each fall with Oktoberfest celebrations as far as the eye can see! That's right; bring on the lederhosen, bier, brats, Bavarian pretzels, apple strudel, wienerschnitzel, and polka.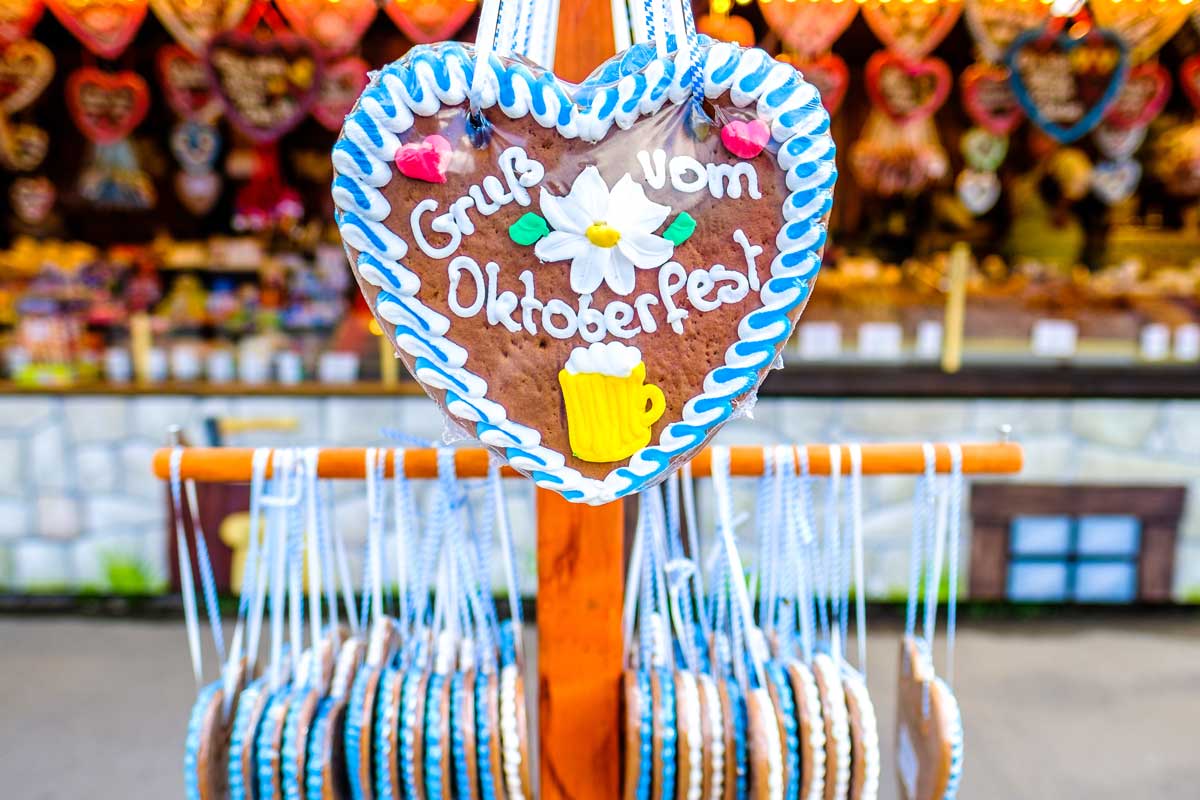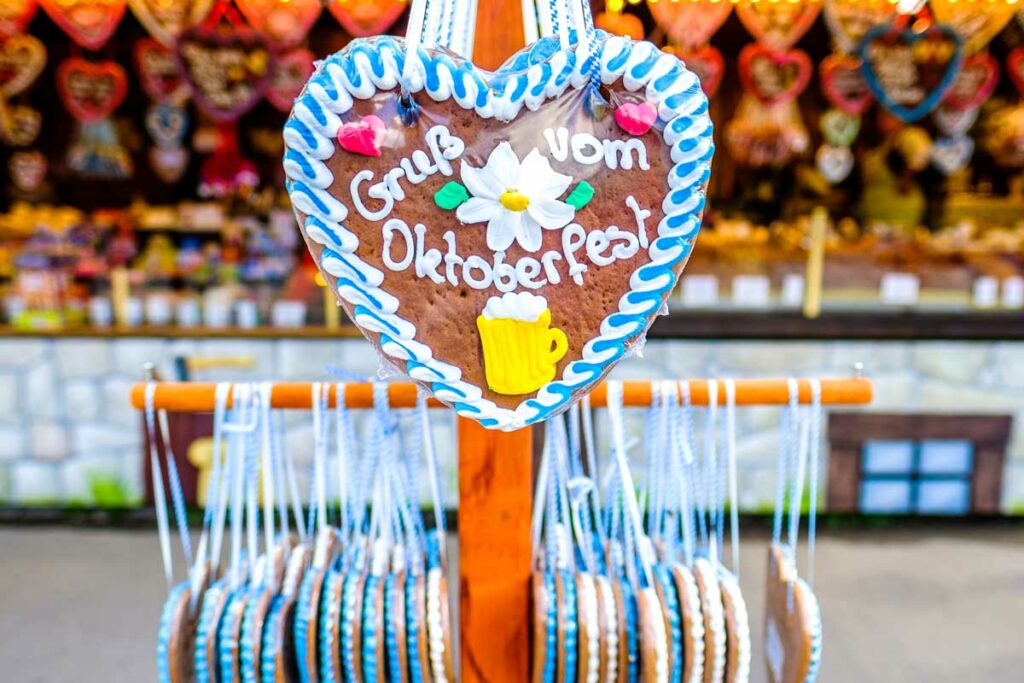 40. Snuggle Up with a Good Book
You never know who might snuggle with you at the Little Chute Public Library! Cabbage, the library bunny, is a family favorite and loves reading.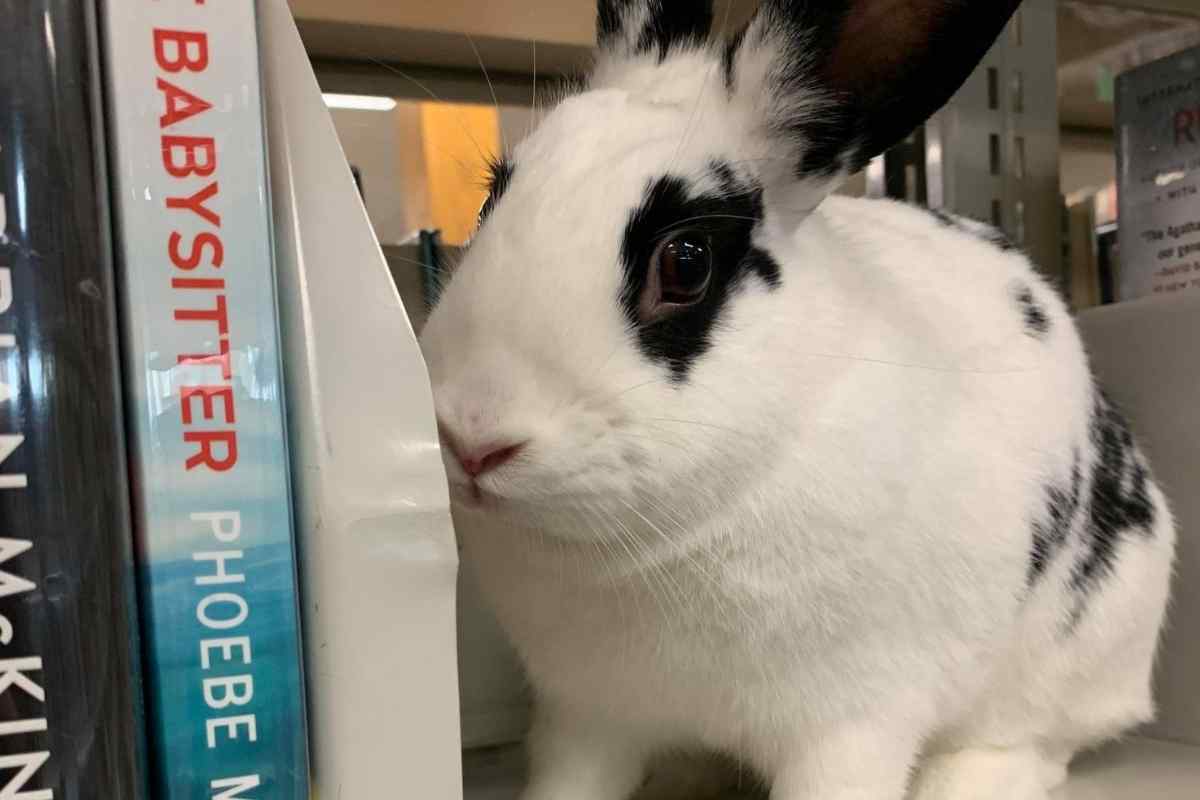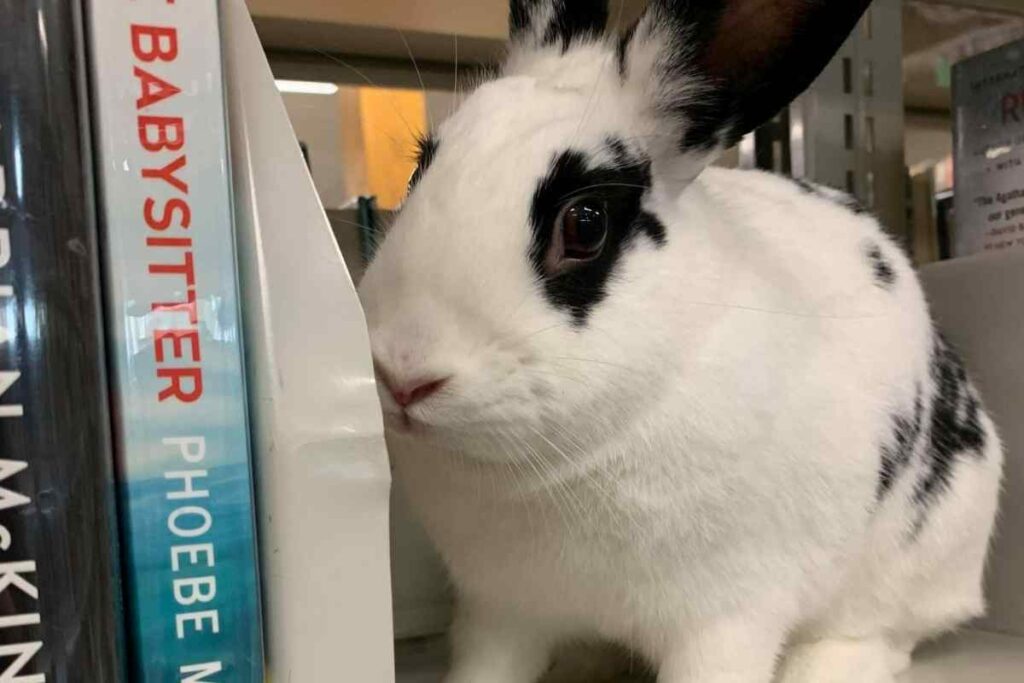 41. Find a Giant Pretzel
Warm Bavarian pretzels pair perfectly with mulled apple cider or wine slushies like at Armstrong Apples & Orchard in Cambellsport!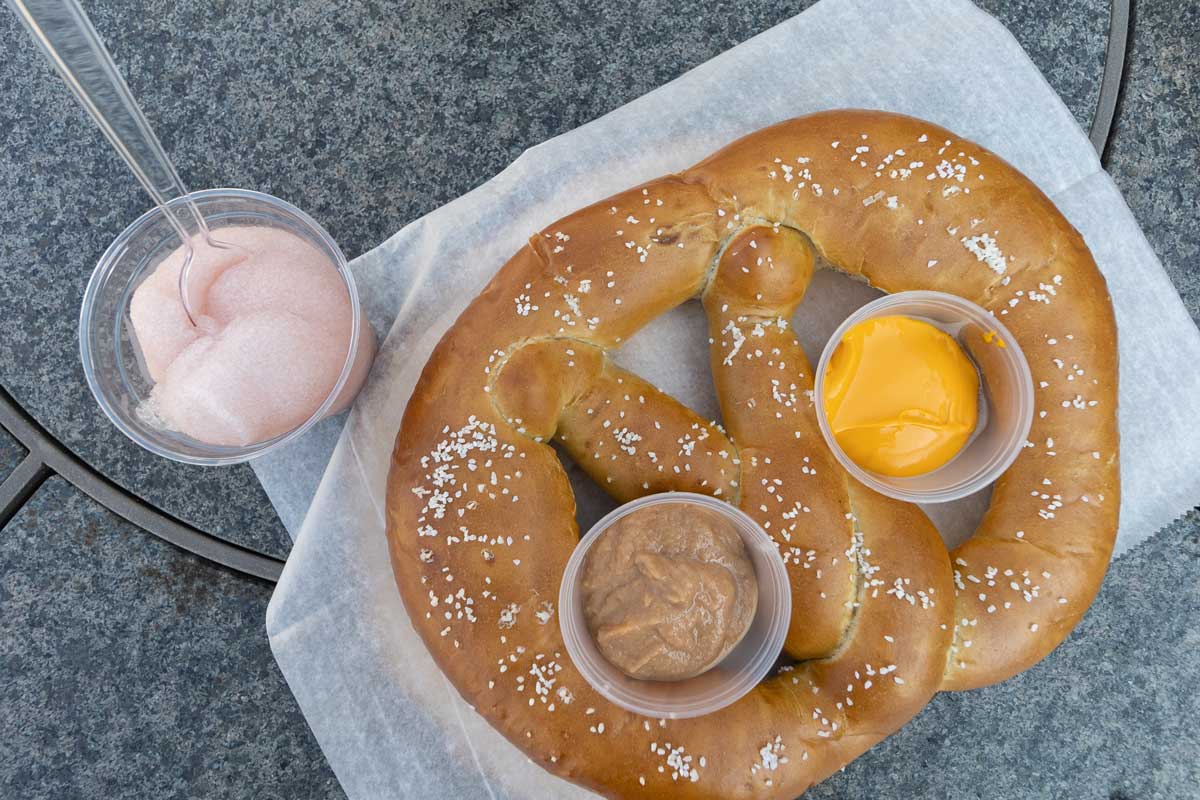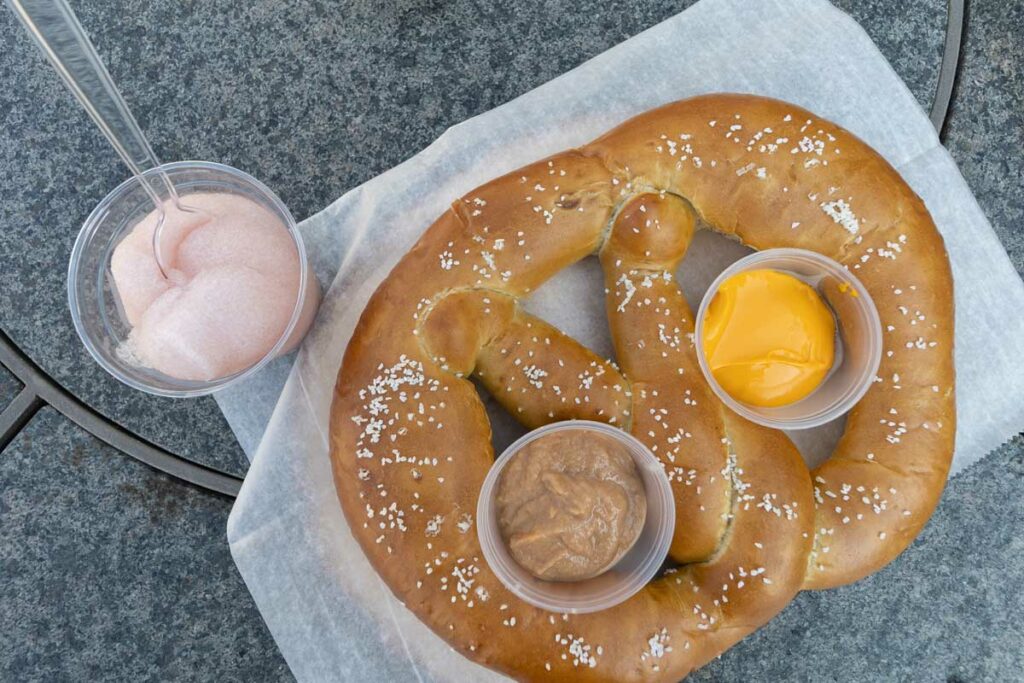 42. Warm up with a cup of Apple Cider
Pumpkin spice is going to need to share the spotlight with these delish ciders available around Northeast Wisconsin. Many local orchards are pressing fresh cider weekly and sell out quickly. Check with the orchard you're heading to before you go! We love apple cider, cold and warm. This year we tried an apple cider slushie on a warm fall day, and it was an instant favorite. Enjoy by the glass, a half-gallon, or full-gallon fresh from one of these orchards! Here are 9 Northeast Wisconsin Apple Ciders to Try This Fall!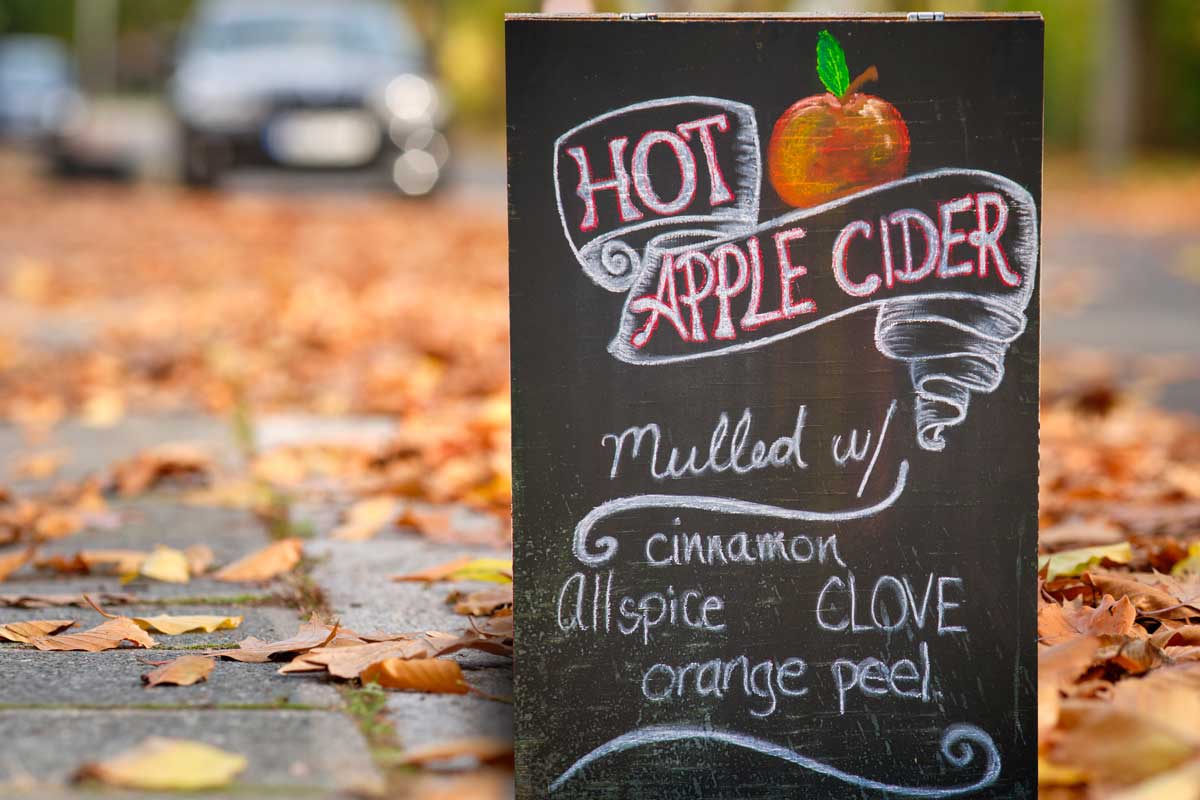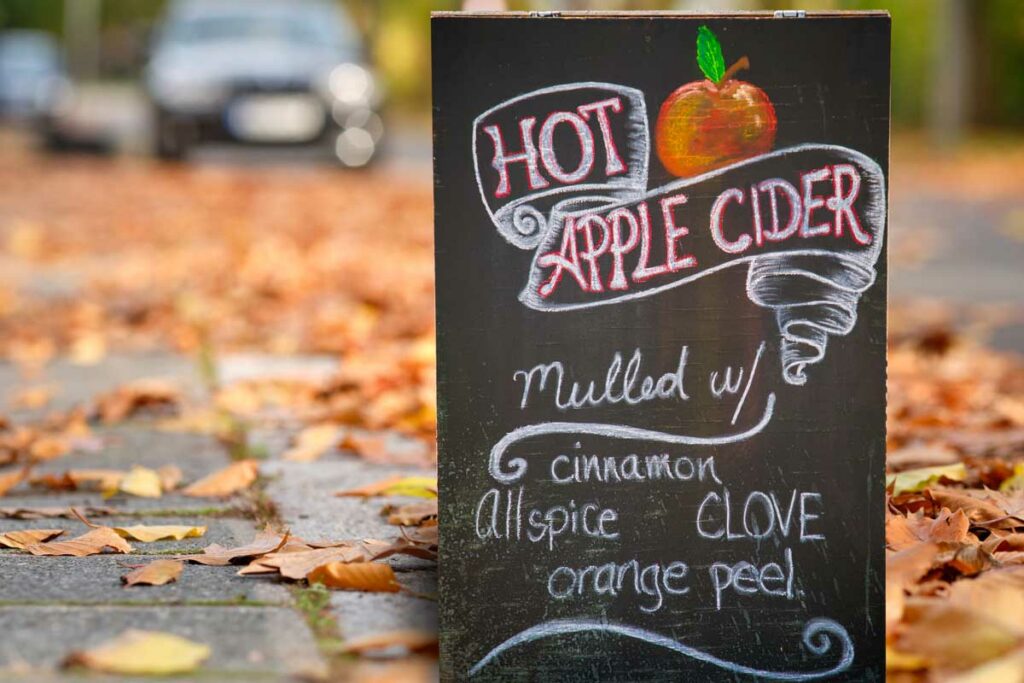 43. Get Buried in Corn
Find a farm with a giant corn pit! We love playing at Cuff Farms in Hortonville.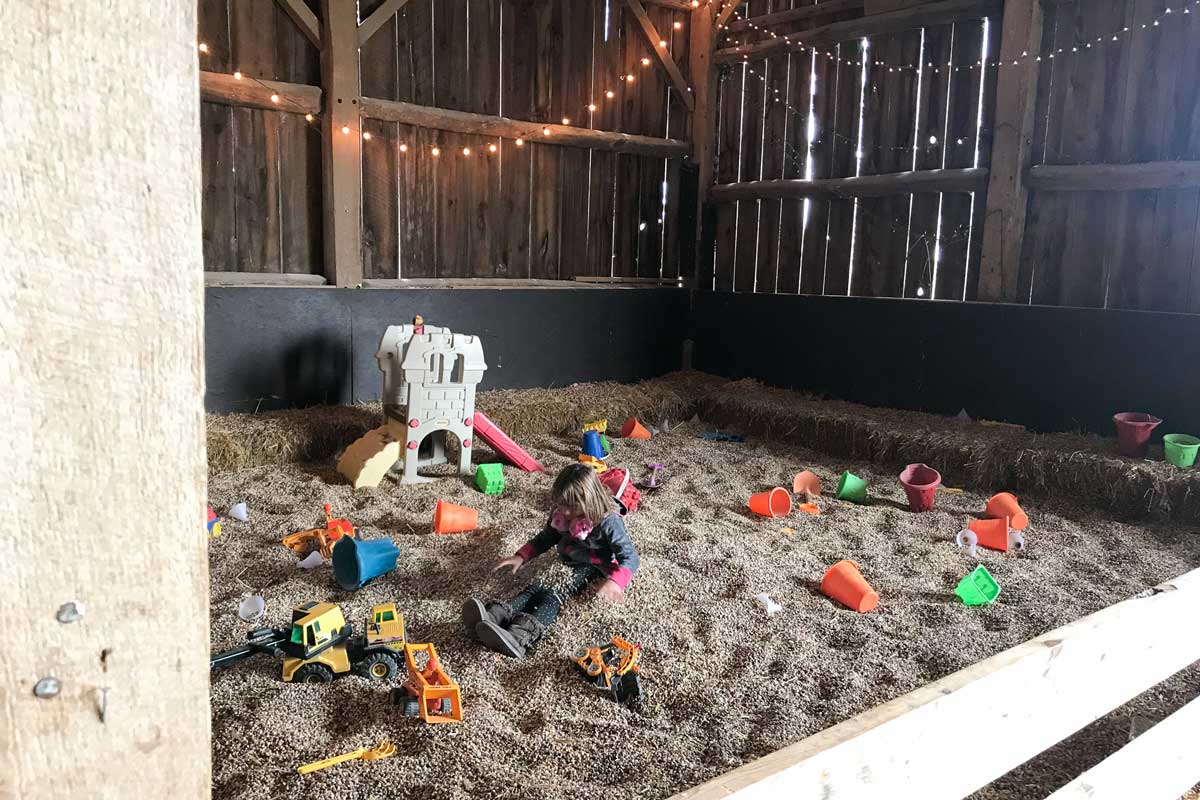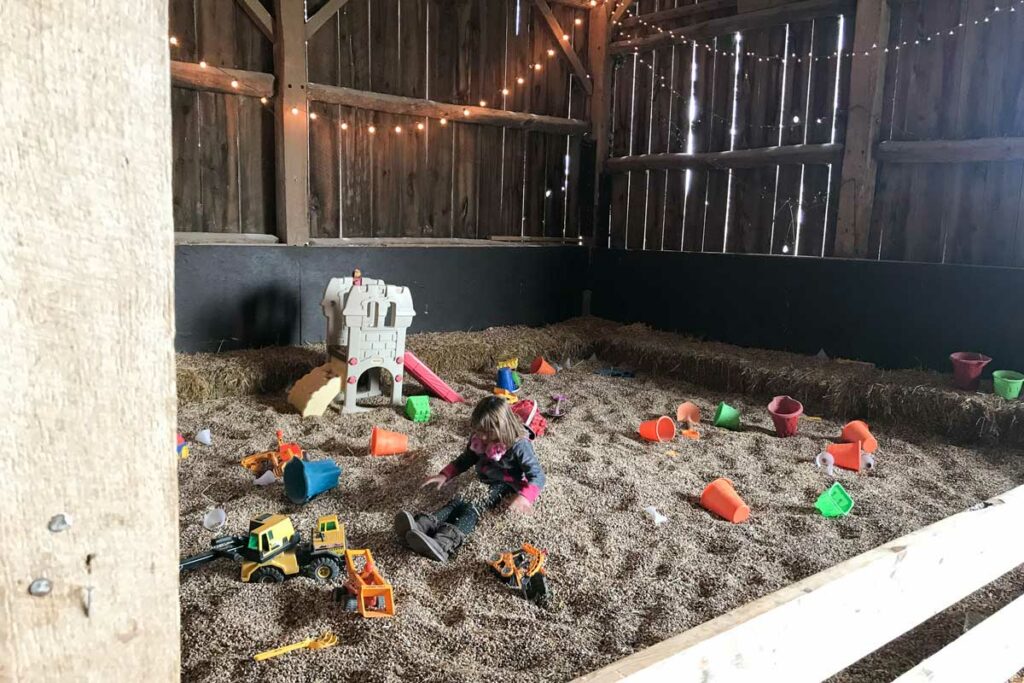 44. Take a Bike Ride
Whether you are looking to race tricycles at a farm or check out the changing colors on one of the Fox Cities, Oshkosh, or Green Bay area trails, we have you covered!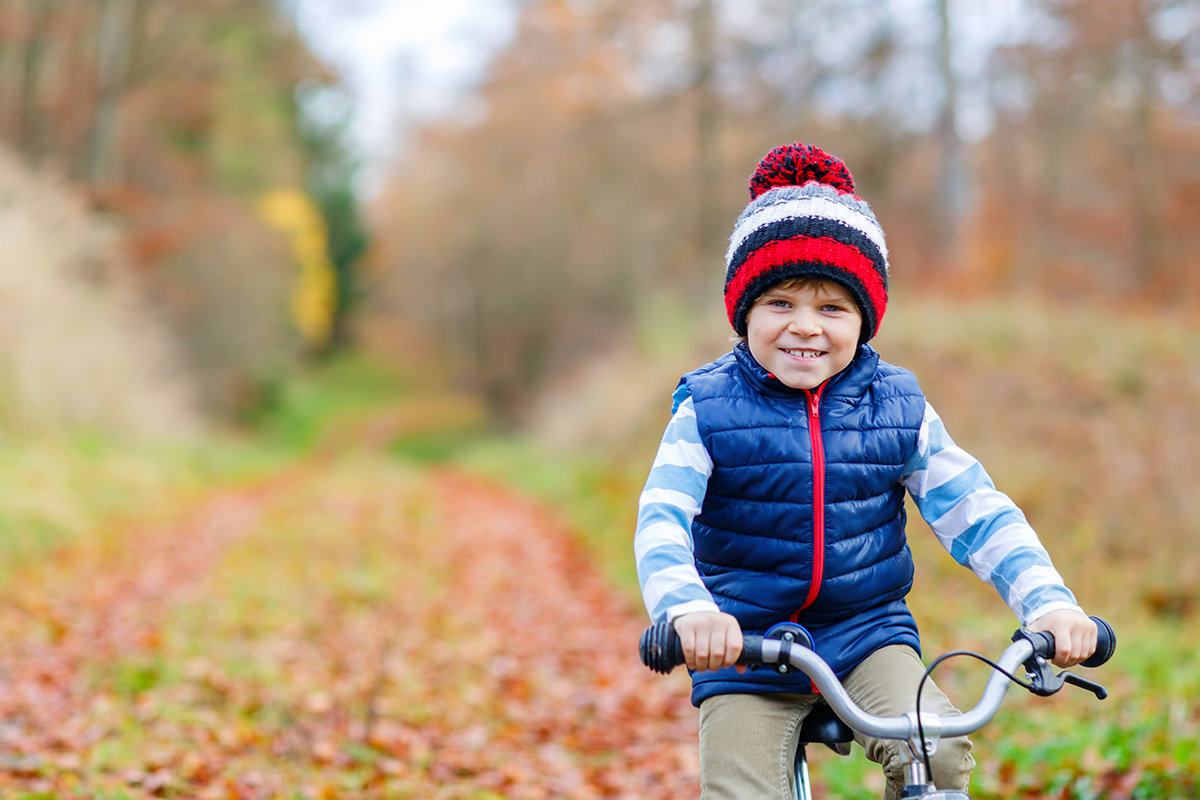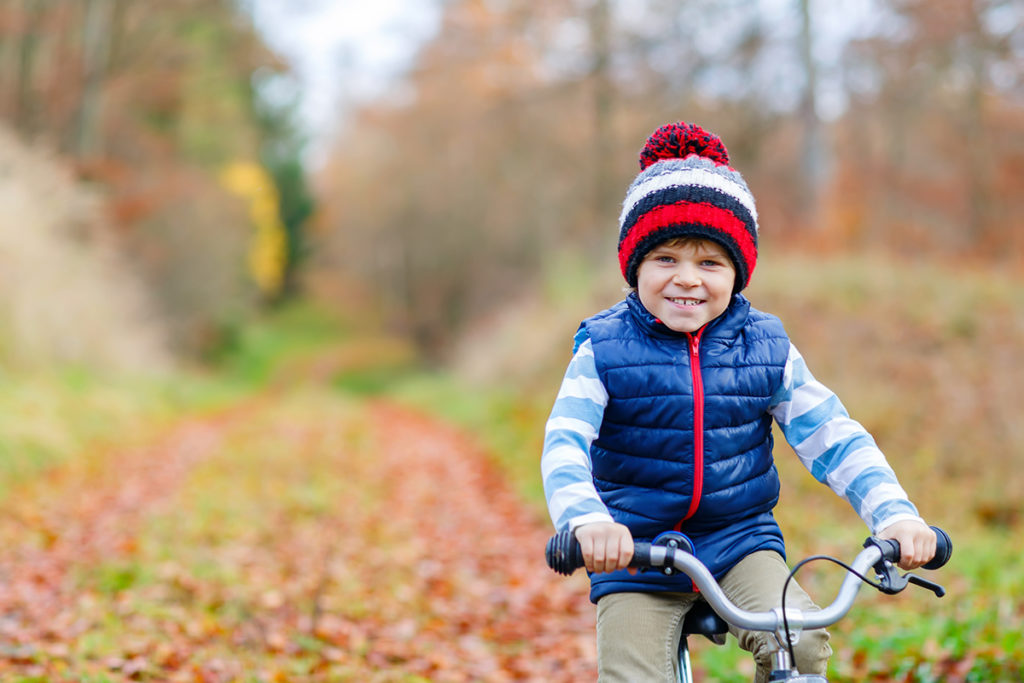 45. Dip your Toes in the Creek at Red Mill
Grab your camera and head to Waupaca (just a short drive from Hartman Creek State Park) for creek stomping, ice cream, and a picture-perfect bridge in Little Hope, near Waupaca at the Red Mill.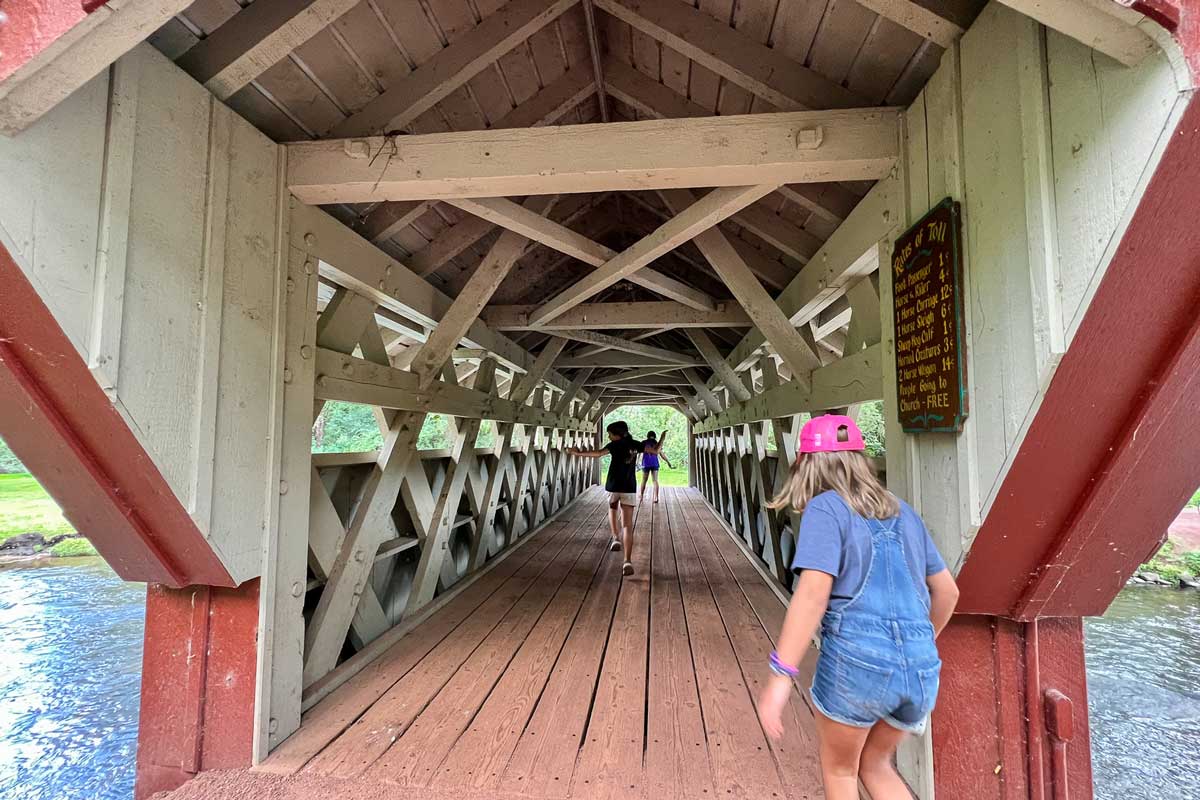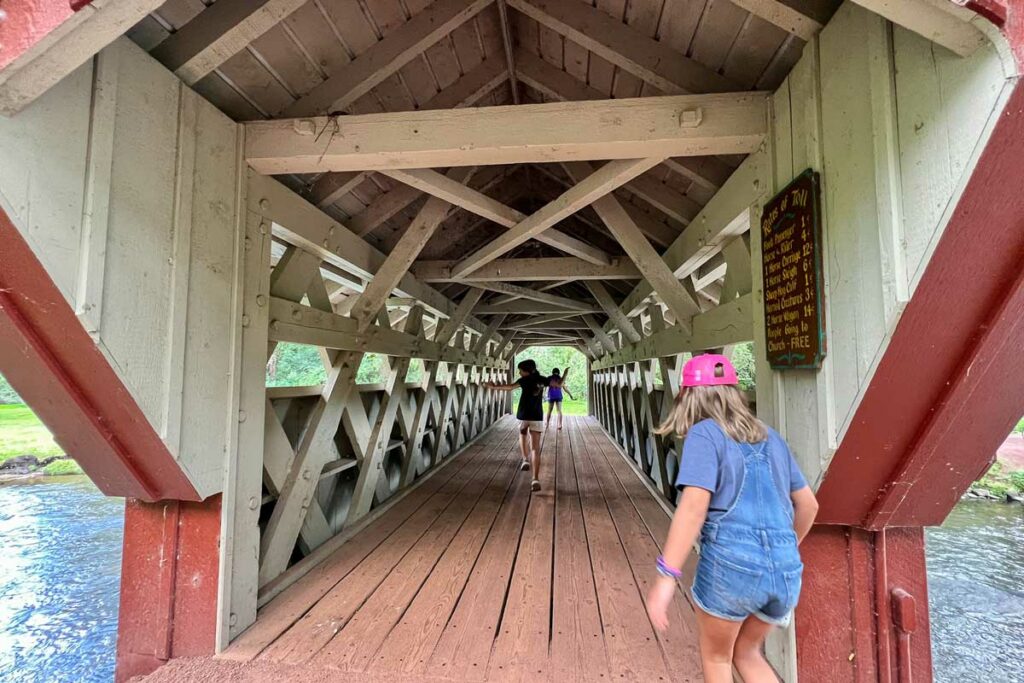 46. Take a Selfie
Find a Travel Wisconsin selfie stand at a state park! We have seen them at Hartman Creek State Park and Kohler-Andrae State Park by the lighthouse.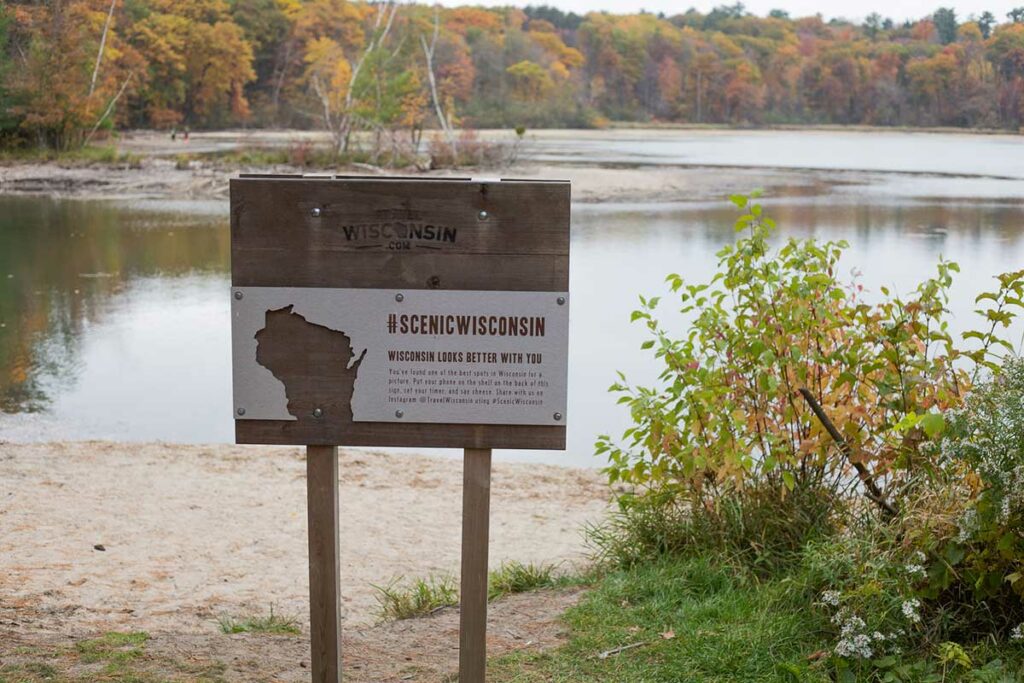 47. Find Deals at a Fall Rummage Sale or Thrift Store
With the changing seasons and growing kids find a deal at a Fall yard sale or thrift store!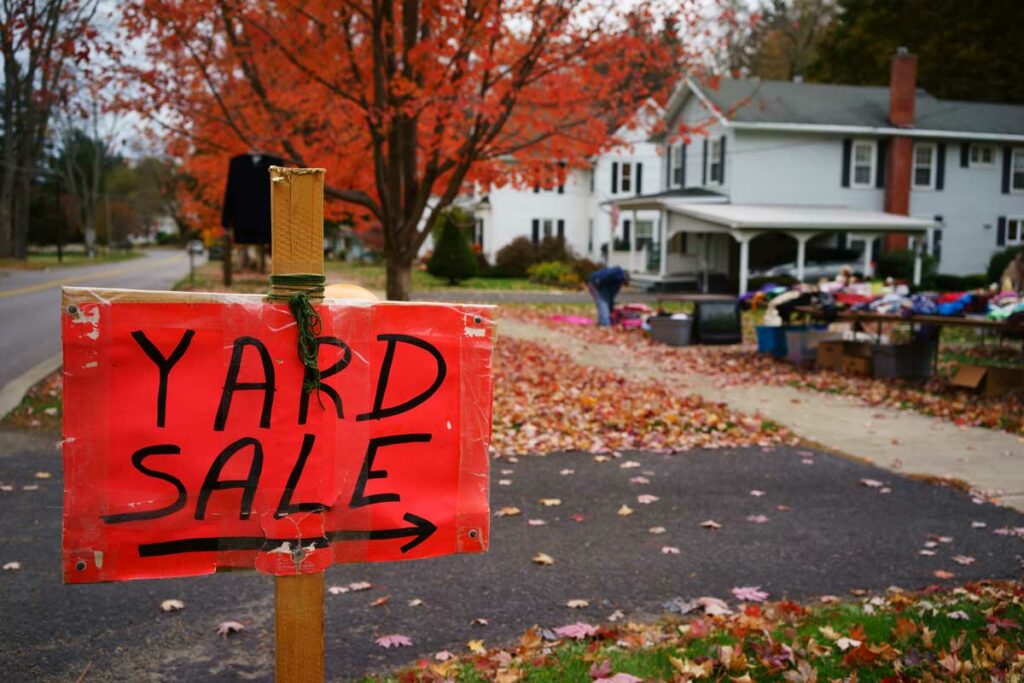 48. Jump in Leaves
Sometimes leaves are better for jumping when they aren't in your yard! Head to a park with lots of trees! Riverside Park in Neenah has plenty of large oak trees and lots of areas to run around.
49. Get Ready for Halloween
You've got your pumpkins and are finishing up plans for costumes; keep this essential Halloween fun list handy! (Updates coming soon!)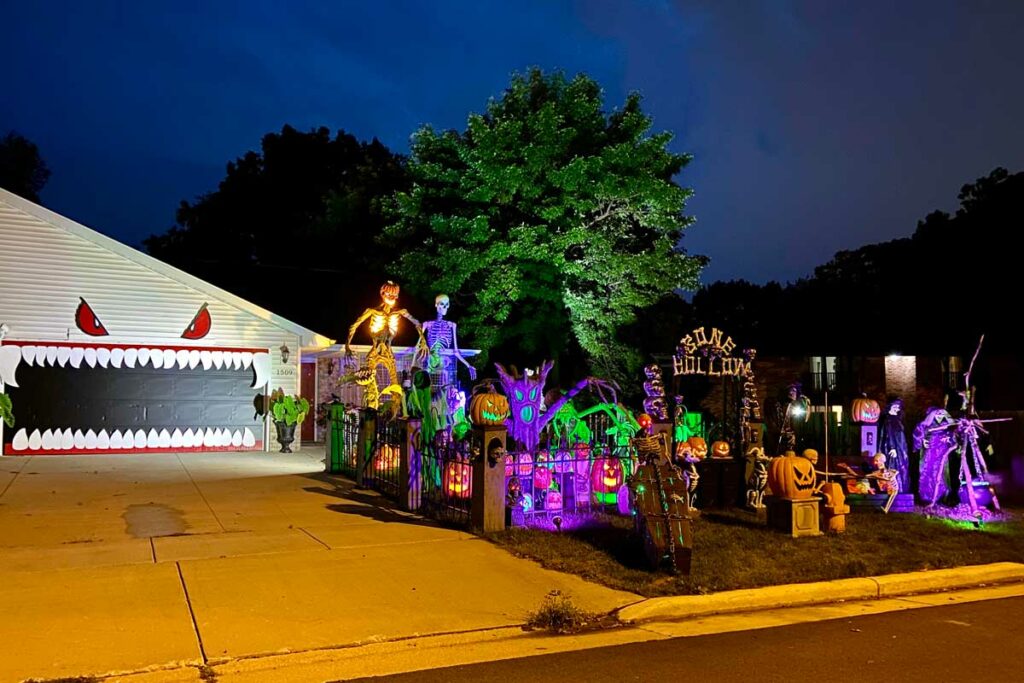 50. Keep an Eye on Community Events
There are so many ways to have a fun season and our community really comes through with fun and affordable events for families to enjoy together. Check our Community Calendar and sign up for our weekly newsletter to keep on top of all of the happenings!