We're not sure if there's anything that feels like fall as much as a trip to a pumpkin patch. From finding the perfect pumpkins to decorate the porch to the one that will be just right for the kids to design their jack o'lantern, these fun spots have you completely covered. You'll find other activities and treats at many locations and that makes these pumpkin patches our favorite for planning a fun fall afternoon with our families!
Typically pumpkins are available at the end of September and the beginning of October.
We urge you to call ahead before you visit to ensure the locations are open. These are often seasonal businesses (and also working family farms) that often have varying hours due to staff, weather, and product availability.
Things to Keep in Mind
Some patches will not be running hayrides, call ahead or check their website or social media.
Bring cash, many locations do not accept credit or debit cards.
Bring a hat or sunscreen to avoid leaving with a pink nose and cheeks.
Pick a pumpkin with a thick stem and even color around it to help with longevity.
It is so tempting to carve right away, but waiting until close to Halloween will help your pumpkins to last longer. There are cool stickers available or little hands can do great pumpkin painting to get the fun of decorating without having to worry about rotten pumpkins on your porch.
Try using a glow stick or battery operated candle in your jack or lantern instead of a flame candle.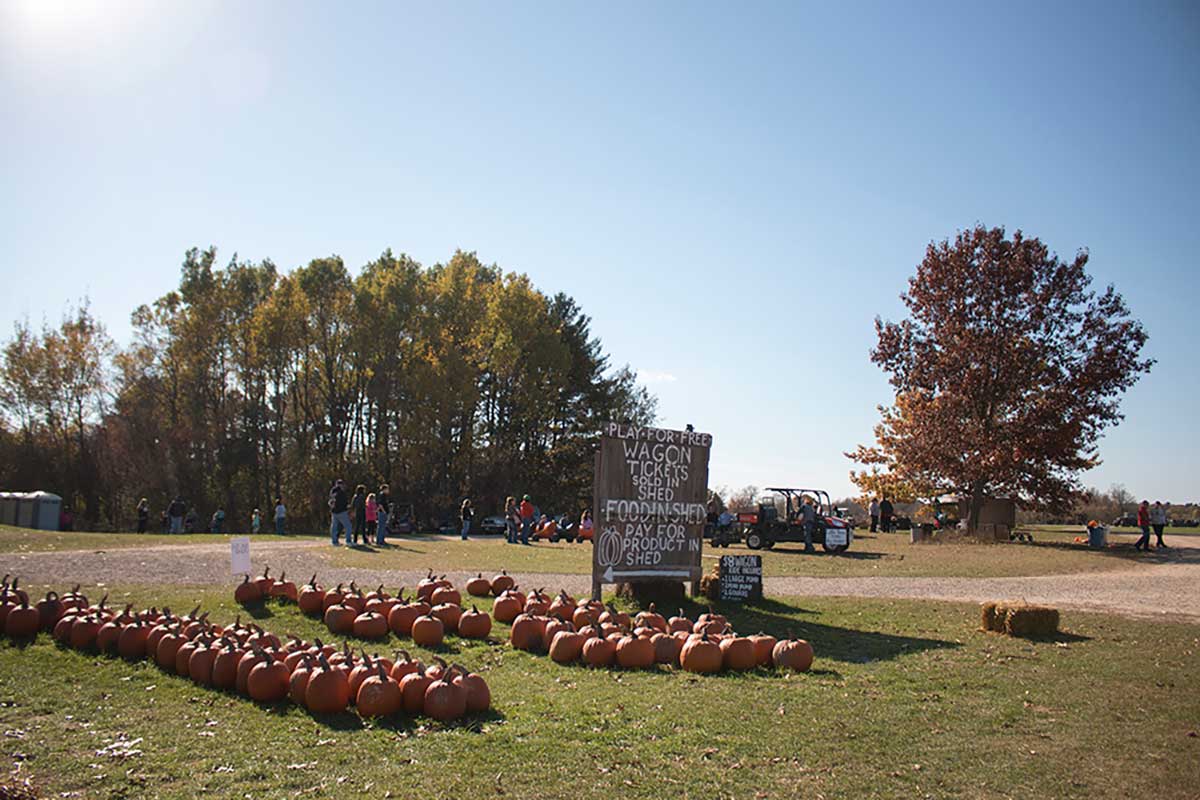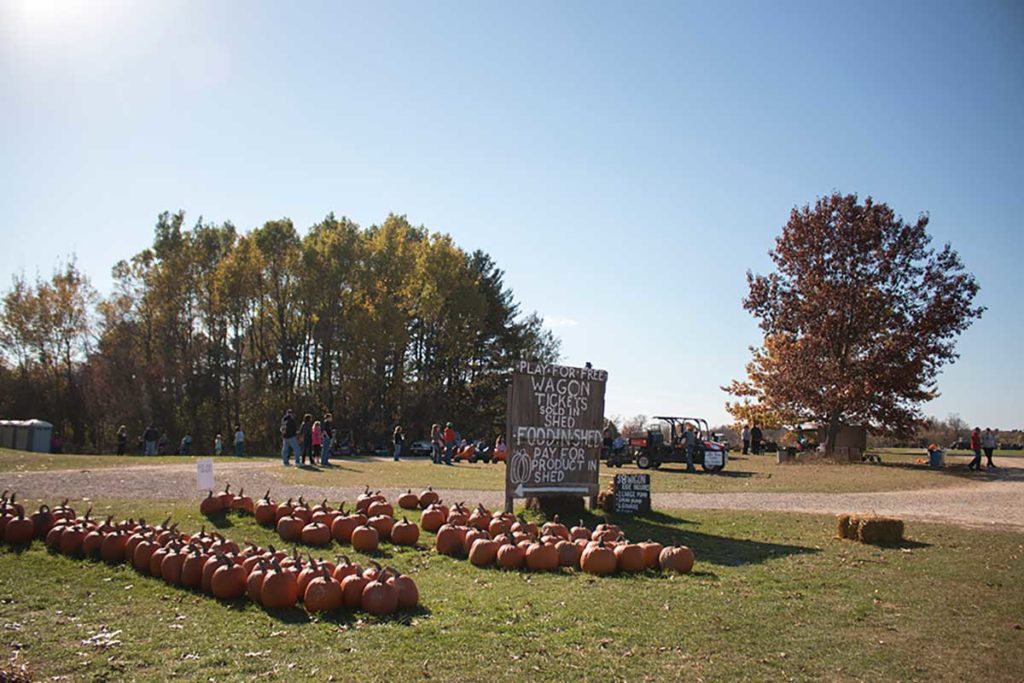 Northeast Wisconsin Pumpkin Patches
BerryLand Pumpkins, Abrams
Address: 5687 Steinkraus Ln, Abrams
Phone: 920-826-7297
Opening Date: Saturday, September 17, 2022
Hours: Daily 9 am – 5:30 pm
Admission: FREE
What you'll find:

Pumpkins, gourds, and fall decorations
Child-Friendly Haunted Hayrides to pick your own pumpkin in the patch! (At cost)
Various Games and Activities for the Kids
Cuff Farms, Hortonville
Address: N2299 Ledge Hill Rd, Hortonville
Phone: 920-779-4788
Opening Date: Saturday, September 24, 2022
Admission: FREE
Payment: Cash, check, debit/credit cards
What you'll find:

Activities: straw slide, rock n' rollers, combine slide, bale maze, corn maze, small bale maze, bale run, corn stalk tunnel, barn picnic area, corn pool, granary play rooms, duck racers, barrel train ride (all free)
Watch their Facebook page for updates and weather-related closures
Port-a-potties and hand wash stations

Pumpkin picking wagon ride at cost
Food and other items will be available for purchase outside the shed area
READ MORE: 10+ Patches Perfect for Picking Pumpkins Near the Fox Cities
The Little Farmer, Malone
Address: N9438 Hwy 151, Malone
Phone: 920-921-4784
Opening Date: Wednesday, August 17, 2022
Admission: FREE
Hours:

Monday through Friday 8 am – 6 pm
Saturday & Sunday 10 am – 6 pm

Payment: Cash, debit cards, and credit cards
What you'll find:

You pick pumpkins and apples.
Applehouse open to buy apples, caramel apples and bakery. Check out their daily muffin and drink specials!
Stroll a corn maze.
FREE playground for small children and toddlers!
Animals including goats, sheep, peafowl, chicks and Scottish Highland cattle. Goats can be fed for 25 cents per handful.
They offer a variety of tours and also accessible-friendly hayrides at cost.
Heritage Orchard, Chilton
Address: N2963 Lakeshore Dr, Chilton
Phone: 920-849-2158
Opening Date: Thursday, September 1, 2022
Hours: Daily 9 am – 5 pm
Admission: FREE
What you'll find:

Farm Market store includes season fruits, pumpkins, honey, popcorn, apple pies, cider apple cider donuts, caramel apples and more. They have a full bakery and a craft loft, too!
Pick your own pumpkins and apples
Mulberry Lane Farm, Hilbert
Address: W3190 County Road B, Hilbert
Phone: 920-989-3130
Opening Date: Mid September 2022
Hours: Varies during September and October. See their website for hours.
Admission:

Children 1 and under FREE
Age 2 to 92 $14/person (cash) or $14.50/person (credit card)

What you'll find:

Pumpkin Harvest Celebration
Hayride
Pick Your Own Pumpkin (FREE with admission)
Season round animal interactions: kittens, goats, pigs, milk a cow, and more.
READ MORE: Fabulous Family Fun: Things to Do with Kids in Wausau
National Railroad Museum- The Great Pumpkin Train, Green Bay
Address: 2285 S. Broadway St, Green Bay
Phone: 920-437-7623
Dates: Saturdays October 8 & 15, 2022 9 am – 5 pm
Admission: Ticketed event, $17 each (2 years old and up)
What you'll find:

Games, activities, crafts
Live entertainment
Train ride to the pumpkin patch
Pick a pumpkin to take home
Peter's Pumpkin Patch, Kaukauna
Address: N181 State Highway 55, Kaukauna
Phone: 920-243-8411
Opening Date: TBA for 2022
Hours: Daily 10 am – 6 pm
Admission: FREE
What you'll find:

Large selection of specialty pumpkins, squash, and gourds
Hay bales, corn stalks, broom corn stalks, Indian corn
Polly's Pumpkin Patch, Chilton
Address: N4367 WI-57, Chilton
Phone: 920-849-4819
Opening Date: Saturday, September 17, 2022
Hours:

Wednesday through Friday 1 pm – 4:30 pm
Saturday & Sunday 10 am – 4:30 pm

What you'll find:

Farm market store, corn maze, activity area and farm animals
Pumpkins, hay bales and gourds
Wagon ride to field: FREE 4 years and younger, 5+ years $2
Porter's Patch, Bonduel
Address: W4314 State Hwy 156, Bonduel
Phone: (715) 758-8162 or (715) 584-2070
Opening Date: Saturday, September 17, open every weekend through October 30, 2022
Hours: Saturday & Sunday 11 am – 4 pm
Admission:

3 years and under FREE
4+ years $10 plus tax

What You'll Find:

Corn Maze
Wagon Hay Rides
Corn Cob Chuck, Rat Racers, Water Pump Racers
Craft a Shed, Build a Fall Bouquet, Scarecrow Making, Pumpkin Painting
Pumpkin Checkers, Pumpkin Tic Tac Toe, Bud's Build Block Bonanza
Tug-a-War, Gunny Sack Races, Pumpkin Twister
Petting Zoo: goats, calves, chickens
Round Bale Play area
Antler Toss, Pumpkin Toss, Pumpkin Bowling, Pigskin Toss
Food from El Agave Mexican Grill and Fall Decor available for purchase.
The Sunny Acres Farm, Oshkosh
Address: 4759 CR-GG, Oshkosh
Phone: 920-582-7146
Opening Date: Thursday, September 1 through Monday, October 31, 2022
Hours: TBA for 2022
What You'll Find:

Pumpkins and mums available for purchase at the farm stand.
Gifts and holiday decor will be sold nearby the stand.
Call ahead for information on what attractions/activities may be closed due to the pandemic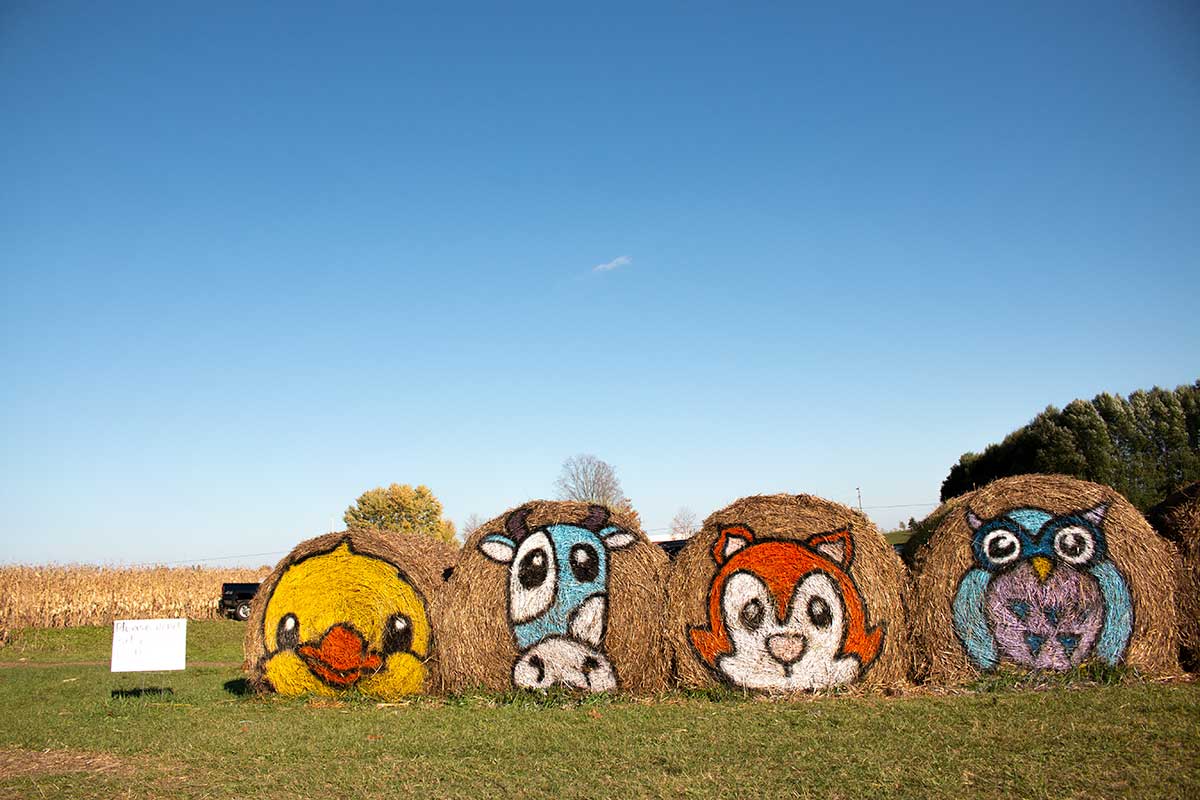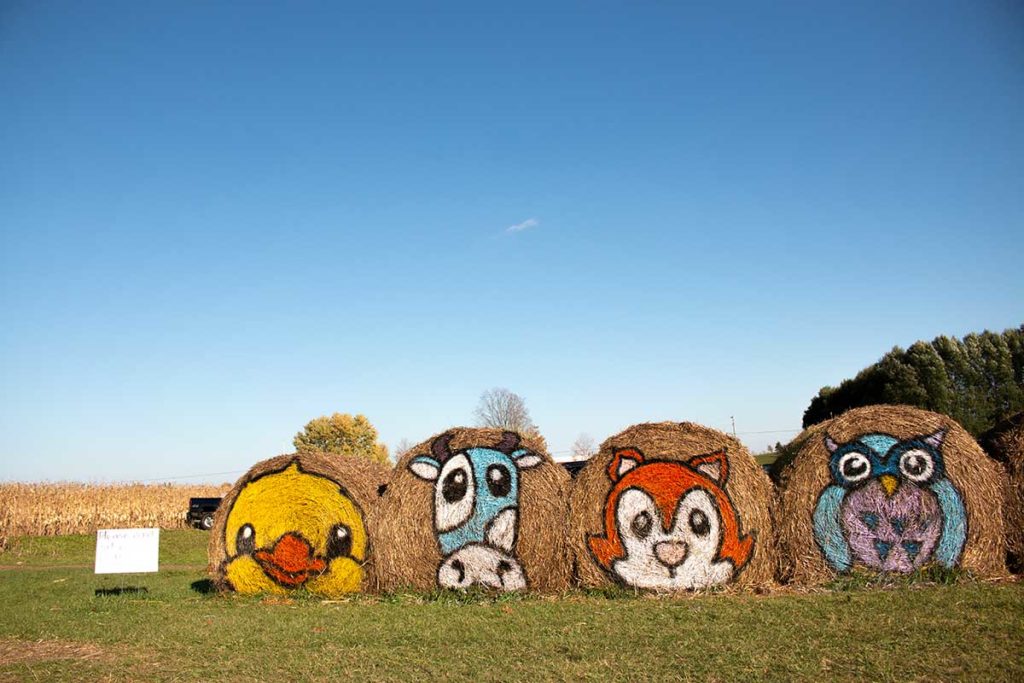 Find a Pumpkin Patch Near Me
Editor's Note
Please let us know if your favorite location is missing by emailing us at govalleykids@gmail.com. It's always helpful and appreciated if you can provide details on the location.