The team at Go Valley Kids & WiscoFam have spent lots of time exploring the Wisconsin Dells and surrounding area with our families and are happy to be able to share our experiences with you. If you're looking to stick to a traditional waterpark experience or if you would also like to get out and explore the beautiful natural area, we've got ideas to share with you.

We also tapped the expertise of our fantastic readers to get all of their best tips for having the smoothest trip possible to the Wisconsin Dells with your kids.
Great deals for Great Wolf Lodge, Kalahari, and Chula Vista are often available on Groupon!
Wisconsin Dells Tips for Families
Bring your Sunscreen!
Gretchen, "Be sure to bring your sunscreen for the indoor wave pool. If the sun is out you can get a sunburn through the roof! Also, I brought a small ball for my kids to play with in the pool."
Pack Hangers & a Stroller
Nikki, "… I bring hangars to hang up all our wet swimming suits in between trips to the waterpark. I also recommend a stroller so you are not trying to carry your kids and your stuff at the same time."
Bathrobes & Flip Flops
Tracy, "Take bathrobes for the kids and flip-flops. Walking in between the water parks can be chilly."
4 Wisconsin Dells Adventures from Go Valley Kids Writers
Wisconsin Dells Family Itinerary: Meals on Trains, Waterpark, and Goats!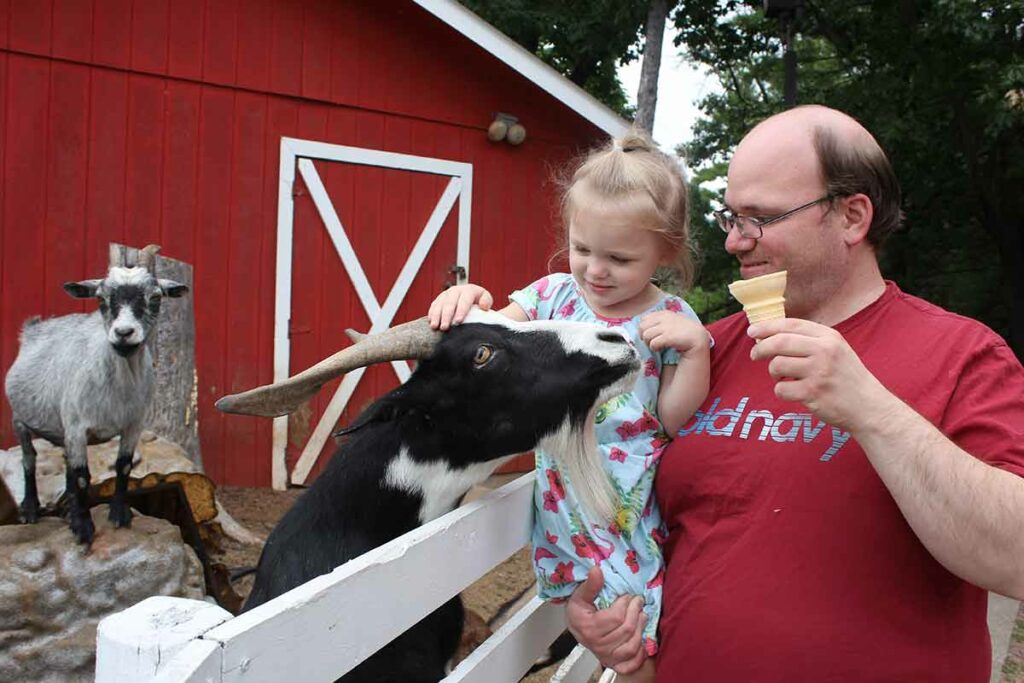 Pirate Ship Lodging near Wisconsin Dells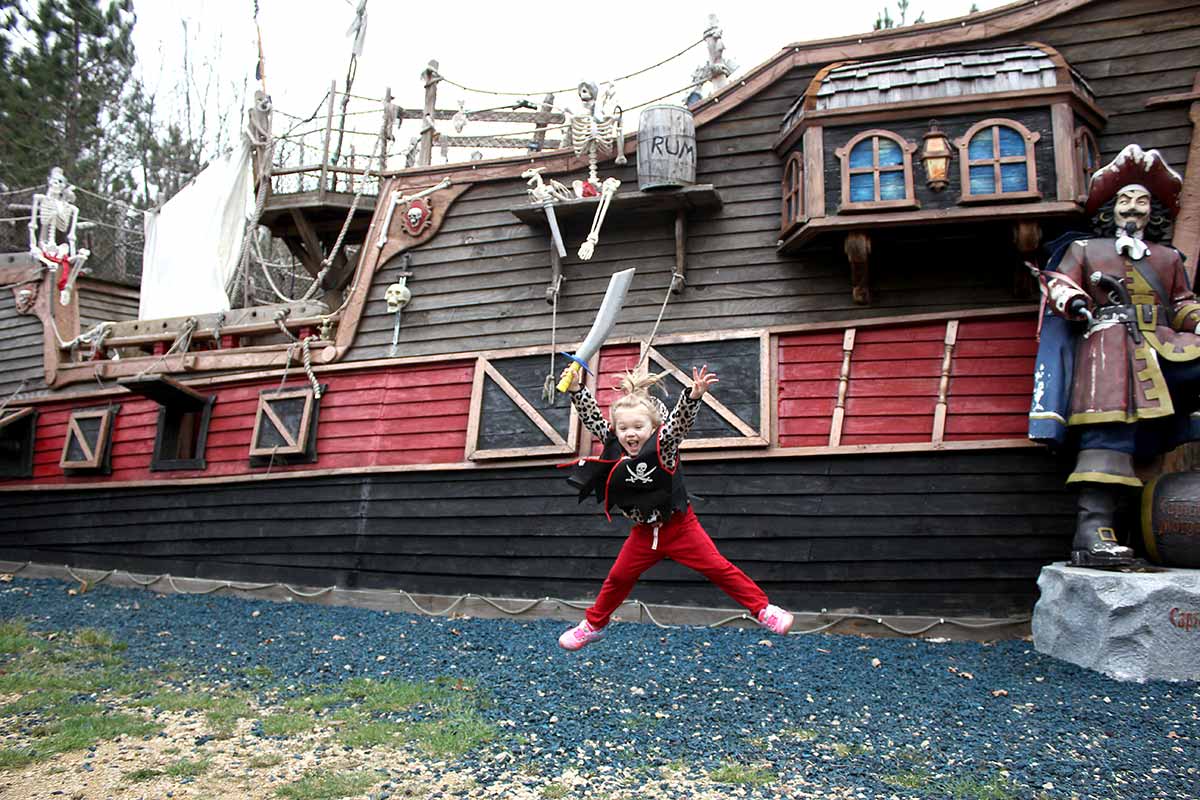 10 Hidden Gems in the Baraboo Area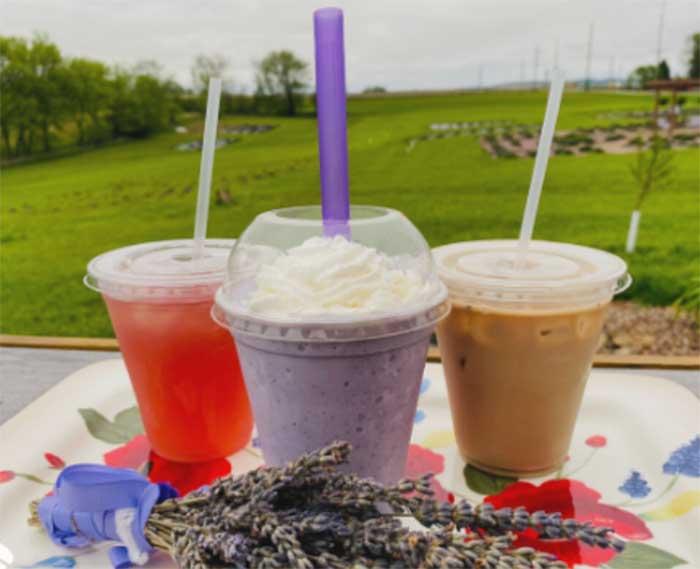 Favorite Waterparks in the Wisconsin Dells and Beyond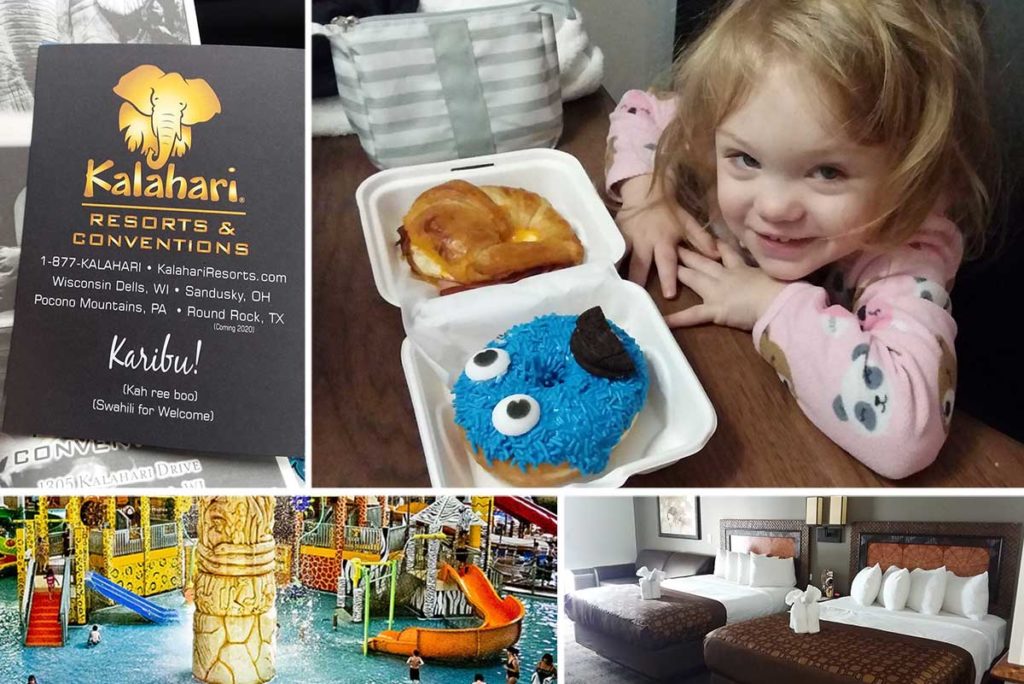 10 More Recommendations and Things to Do for Families in the Wisconsin Dells
Swiss Maid Fudge
743 Superior St, downtown Wisconsin Dells
swissmaidfudge.com/
Make sure to stop by downtown Wisconsin Dells for some tasty fudge and other confections! There is so much to enjoy in the shops and attractions that make up downtown Wisconsin Dells.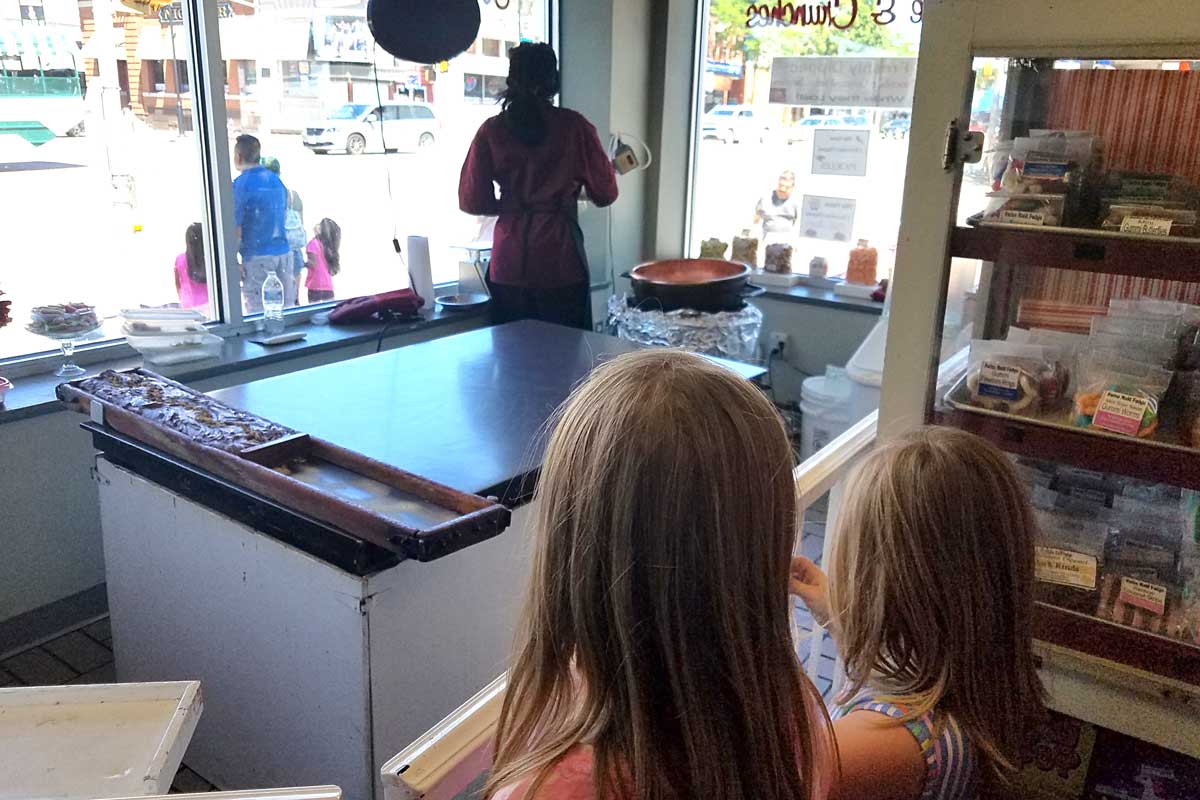 Moosejaw Pizza & Dells Brewing Co.
110 Wisconsin Dells Pkwy S, Wisconsin Dells, WI 53965
608.254.1122
www.dellsmoosejaw.com
After a long day of swimming with little kids ordering pizza from Moosejaw to our room was the perfect dinner. Make sure to check online for coupons and ask for plates and napkins. The pizza is delivered in a fun car with a moose on top!
Big Chief Go-Karts
Nestled along the main drag in Wisconsin Dells just next to Noah's Ark Waterpark, Big Chief Go-Karts is the perfect, quick but relatively inexpensive amusement experience in the Dells. Each kart comes with a passenger seat that is the perfect size for those who are too small to drive their own kart.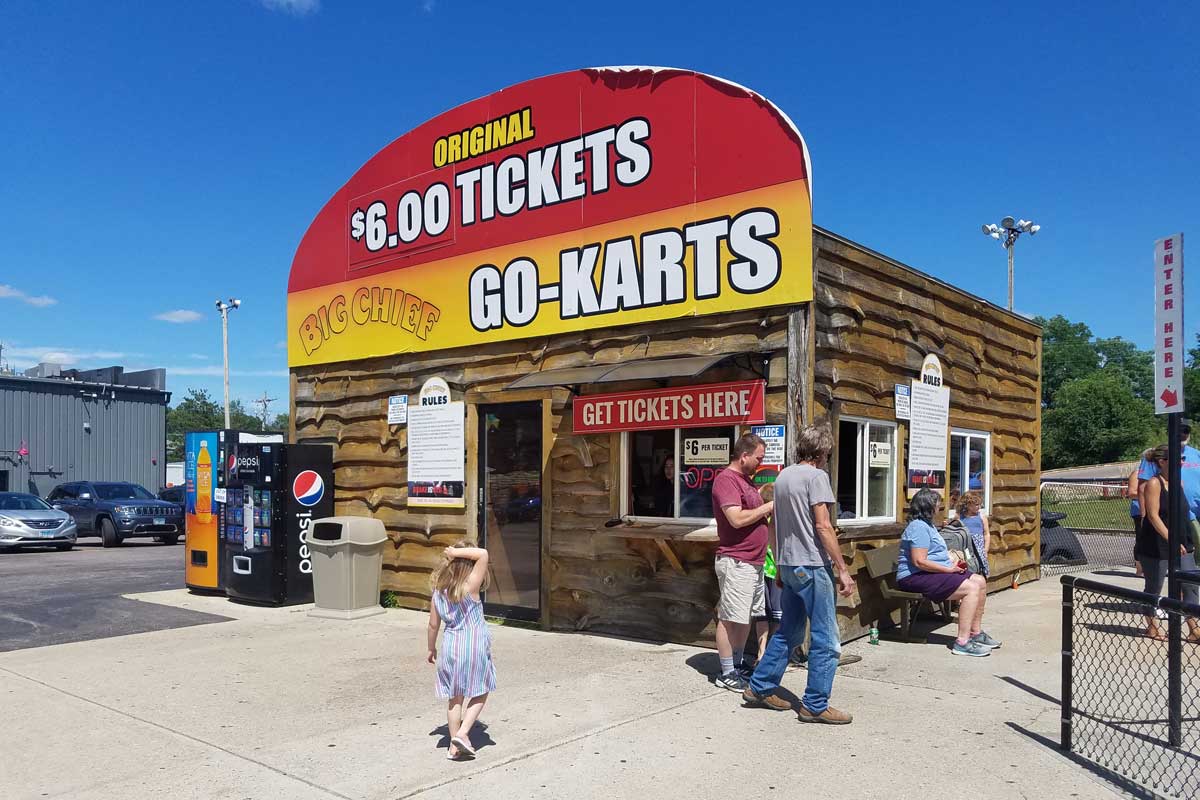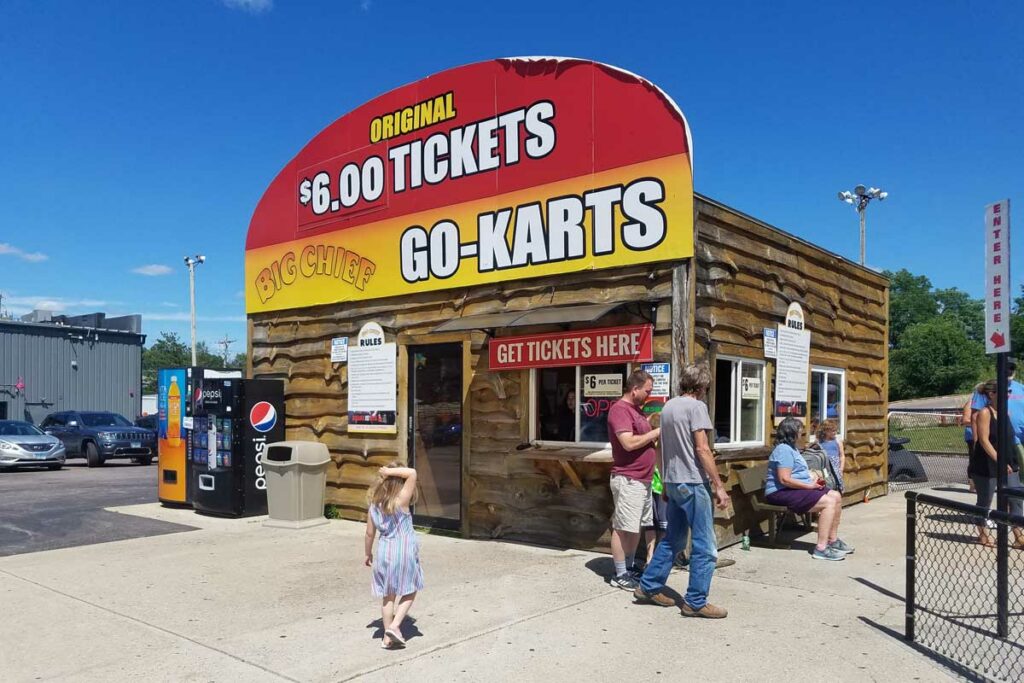 Buffalo Phils
150 Gasser Road, Lake Delton, WI 53940
608.254.7300
www.buffalophilsgrille.com
Kristina, "Buffalo Phils! Food delivered on a train, and a fun arcade full of games!"
This is the ultimate fun and family-friendly restaurant. The restaurant is huge! We didn't have to wait at all to be seated. Trains deliver food to all the tables. It may be a little distracting for the kids but it sure is fun. Watch for fun little surprises on the train as well. There is also a huge amusement park arcade attached to the restaurant, Knuckleheads Bowling & Indoor Amusement Park.
Knuckleheads Bowling & Indoor Amusement Park
150 Gasser Rd, Wisconsin Dells, WI 53965
608.254.7332
www.knuckleheadspark.com
Knuckleheads includes a trampoline park, ropes course, 4D theatre ride, indoor roller coaster, soft play area, jumping pillow, go-karts, arcade, and more.
Outlets at the Dells
210 N Gasser Rd, Baraboo, WI 53913
www.outletsatthedells.com
Pizza Pub
1455 Wisconsin Dells Pkwy, Wisconsin Dells, WI 53965
608.254.7877
www.pizzapub.com
Nikki, "Nelson Pizza Pub for their buffet, salad bar, and soup."
Paul Bunyan's Cook Shanty
411 State Highway 13 South, Wisconsin Dells, WI 53965
608.254.8717
dellspaulbunyans.com
Kerry, "Paul Bunyan's Cook Shanty for breakfast! The absolute best breakfast I have EVER had."
Pinkie the Pink Elephant
4995 County Rd V, DeForest, WI 53532
www.roadsideamerica.com
If you aren't in a hurry to get home, Pinkie is about a half-hour south of the Dells. Located right off the highway at a gas station it's a great photo opportunity and a check off the Wisconsin Bucket list! The gas station also has fun souvenirs inside.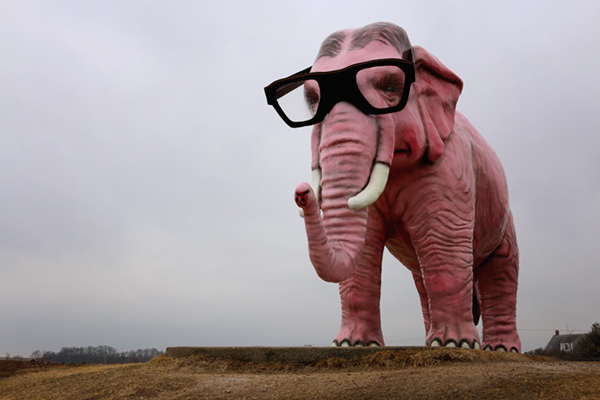 Riverside & Great Northern Railway
N115 County Rd N, Wisconsin Dells
Hours: Daily 9:30 am – 4 pm
dellstrain.com/
Take a fun train ride through the beautiful Wisconsin Dells countryside! You'll have an opportunity to watch the train switch engines while you're here. There's a great, shady picnic area, train-themed wooden play structure, gift shop, and concessions.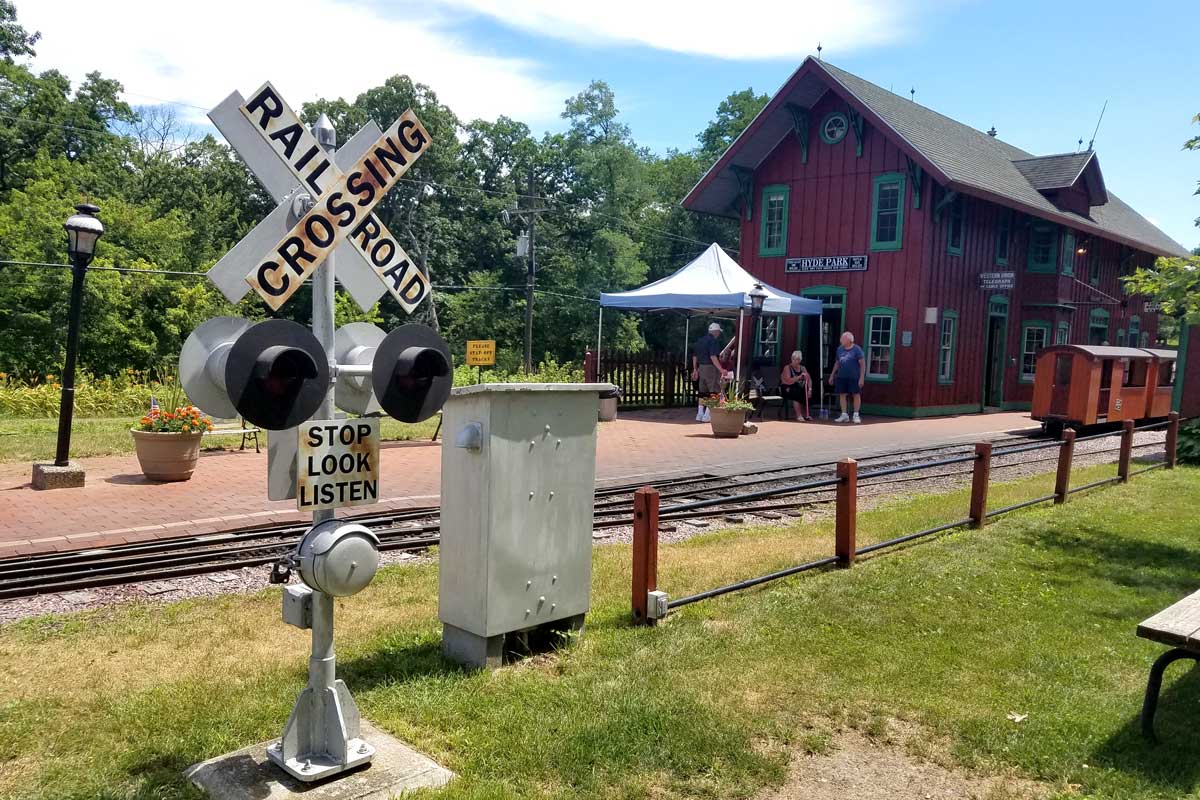 Where are your favorites places in Wisconsin Dells in the Winter? Any more tips? Thanks!