2020 held many lessons, an important one has been knowing where to find local sources for just about everything. Local butchers and farmers can help to ensure that we have fresh, safe, and readily available meats.

Summer is a perfect time to explore what our area farmers and butchers have to offer for grilling out and barbeques.
Benefits of Buying Local Meat and Eggs
More Options – Try grain-finished vs fully pastured. Explore different breeds. Order new cuts. We have options locally from buying just a cut of meat or one chicken to buying in bulk. Also, scroll to the end to see just a few of the more interesting things happening to brats in our area!
High Quality – Local farmers and butchers strive to deliver an excellent product. They also have rigorous standards to meet to maintain licensing. Plus, less travel means a fresher product.
Environmental Impact – When our food has less distance to travel from field to plate, the strain on our environment is minimized. Additionally, many smaller, local farmers are making less of an impact on our environment using more sustainable practices than large factory farms that are better for our local and global environment. If you buy in bulk, you'll also be making fewer trips to the store!
Supports Local Economy– Supporting our local farmers and butchers helps them to keep doing what they love and keeps them in our community!
Reliability – A food supply chain that starts and ends in our community is difficult to disrupt!
Creates New Connections – Getting to know your farmer or butcher is a way to feel more connected to our community.
We have so many opportunities to find local meat and eggs nearby! Find our reader sourced list below. If you have someone to add, please let us know by email at govalleykids@gmail.com!
Read More: Eat, Drink & Moo: Ways to Celebrate June Dairy Month in Wisconsin! (and local cheese stores)
Local Farms
Caledonia Corral
Registered Tamworth Pigs, Pastured Pork, mostly grass-fed Beef & Meat For Sale, Located in the Town of Caledonia, just in Waupaca County.
Curvy Hill Farm
Farm fresh eggs, meat, seasonal produce and baked goods.
Chicken, duck, pork, eggs. Limited goat and beef. Turkey is available at Thanksgiving time.
Farmer's Best Home Delivery
Home delivery across the Fox Valley area of various meats, poultry, produce, and more from local farms and producers.
The G Farm
Beef, pork, poultry, turkey, and other seasonal products.
Kueppers Farm Fresh Products
Bison, eggs, produce, honey.
Produce With a Purpose
Free home delivery, CSA, farm stands, build-a-box options including various meats, dairy, baked goods, and more!
Read More: Have you been thinking about joining a CSA? Support Local Farmers in the Fox Valley
Butchers, Local Meat Stores & Marketplaces
All Things Jerky
Jerky, sausage, hot sauces, deep fried peanuts, edible bugs, exotic meat, and many unique gift items including mugs of meat.
Beck's Meat Service
Beck's Meat Service, 519 Clairville Rd, Oshkosh
Clairville Rd: (920) 589-2104
Downtown Oshkosh: (920) 230-3393
Kaukauna: (920) 687-2516
The Free Market
Haen Meat Packaging
Try their best selling brat, Chicken Brat or the Boneless Chicken Sticklers, seasoned boneless skinless chicken thigh meat on a skewer. Other loved products are the Loaded Mashed Potatoes made with Haen bacon, Sweet Bourbon Smoked Beef Strips and flavored bacons including Pepper, Jalapeno and Raspberry Chipotle.
Jacobs Meat Market
Fresh cuts of beef, pork, lamb, poultry, and german style sausages.
Maplewood Meats
The Meat Block
The Meat Block offers 15+ brat flavors to choose from, the most popular right now are the Ultimate Tailgate, Spinach Feta, and Chicken Fajita brats. Other unique items include kabobs, stuffed chicken breasts and pork chops, and homemade heat and eat meals. Some kids favorites are hot dogs, cheddar dogs, homemade macaroni & cheese, homemade Wisconsin bacon macaroni & cheese, meat Snack Sticks (10+ flavors), and Old World Summer Sausage.
The Meat Block, N1739 Lily of the Valley Dr, Ste 5, Greenville
(920) 757-6622
Niemuth's Southside Market
Fresh meat, poultry, fish, and seafood.
Roskom Meats
Beef, chicken, pork, and smoked products. Offered in individual cuts or sides of beef and pork.
Wagner Market
downtown oshkosh grocery meats, deli, local produce, craft beer, wi cheeses, wine & more
Waseda Farms Market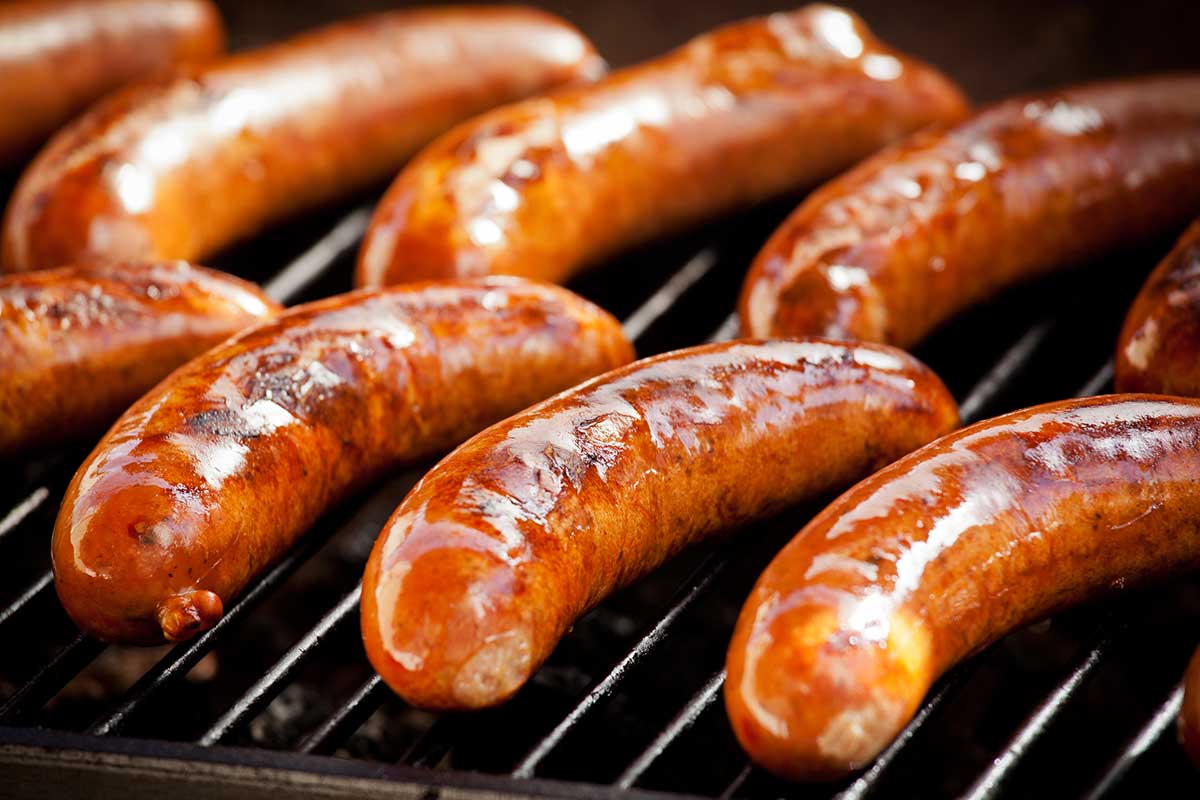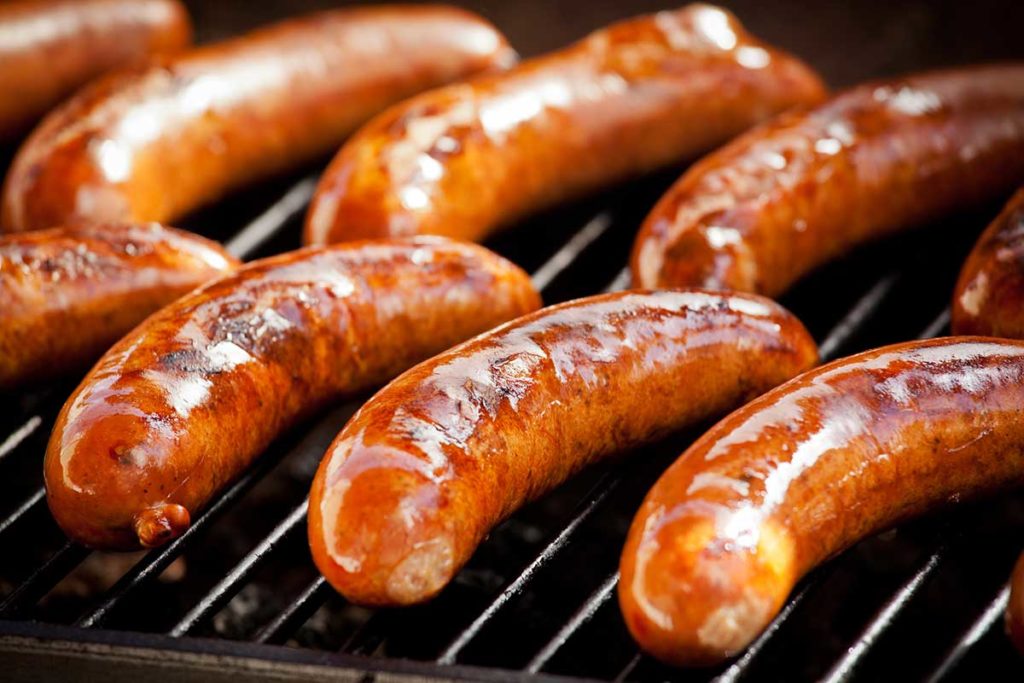 Brat Frys
Festival Foods Brat Stand
Enjoy a brat and support a local nonprofit organization. The brat stand is located outside of Festival Foods locations.
Unique Brat Flavors – Would you try these?
Some of these are limited availability, contact directly to find out when available!
Teriyaki Pineapple Brats– The Meat Block
Mac & Cheese Brats – Cedar Creek
Supreme Pizza Brats – StoneRidge Piggly Wiggly
Chicken Cordon Bleu Brats – Haen Meats
Gummy Bear Brats – Jacob's Meat Market