Little Chute Public Library definitely has families in mind! The library is located right behind the Windmill and the cozy Dutch feeling flows into the library.
This library has a living room/bookstore feel. The books are organized by the bookstore genre model, making them great for browsing and finding new books to read.
Little Chute Library is very inviting and has a very friendly staff. The shelves create seating nooks, food and drinks are welcome, free coffee is always available, and there is a pet bunny!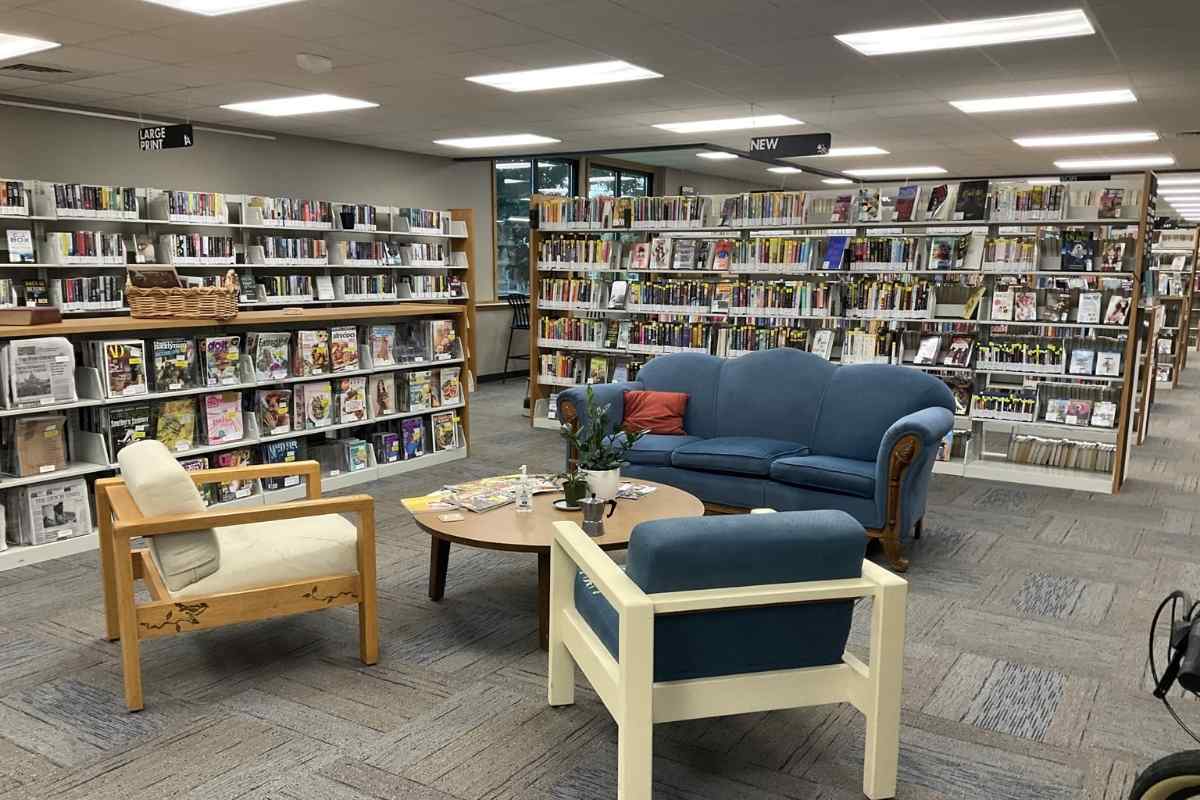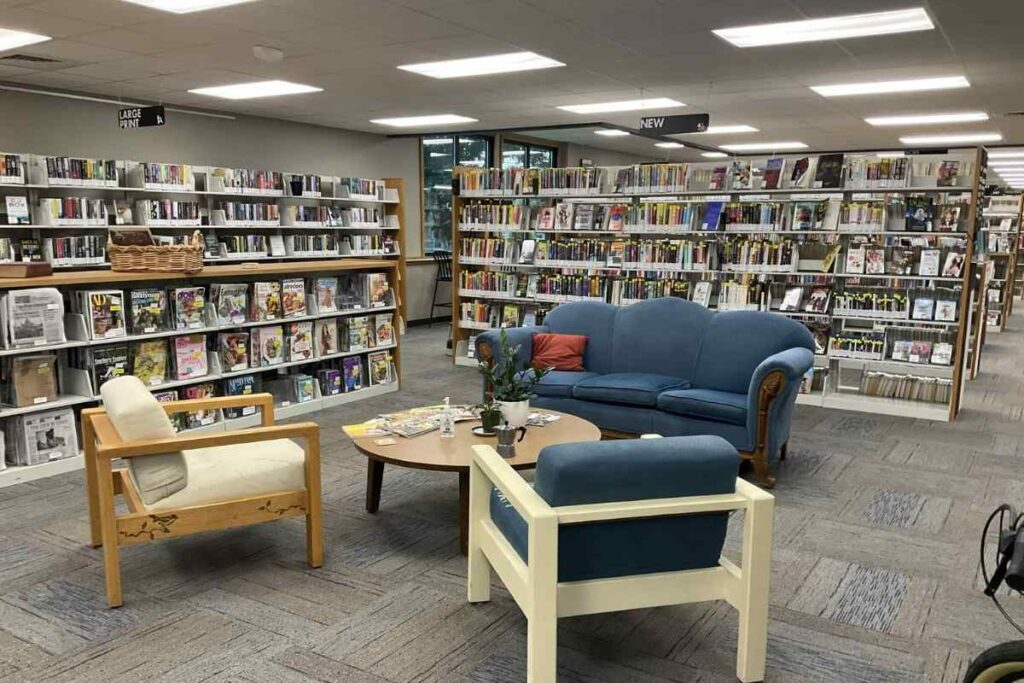 Plan Your Visit: Little Chute Public Library
Address: 625 Grand Ave. Little Chute
Hours:

Monday through Friday: 8 am – 8 pm
Saturday: 9 am – 1 pm
Sunday: CLOSED
Family Area
Play Area- The entire stepped-down Family Area is open play for kids of all ages. There is a lego wall, craft table, fish tank, pet bunny, open play toys, train table, puppet stage, and more.
Child Autonomy Policy: Responsible children of all ages are welcome to use the library independently. The Family Area is viewable from almost every part of the library.
Storytimes: The Little Chute Library offers an all-ages storytime on Wednesdays at 9:30. You can also set up a Storytime on Demand! So, if you and a few other people want a storytime, the staff will do a special storytime just for you.
Summer Library Program: The easiest Summer Library Program! No registration, all ages, lasts the ENTIRE summer, do as little or as much as you want! Prize drawings at the end of the summer.
Nontraditional Items Available for Checkout
Tons of board games
Huge collection of video games, extra controllers, etc.
Two E-Bikes!
Hotspots and laptops
Knitting needles
Sewing machine
Puppets, toys, and toddler puzzles
Puzzles
Cookie cutters, shaped cake pans, mini doughnut maker
Always adding more items and you can make purchase requests
Little Chute Specific things to note:
Fine free
Free coffee
Programs don't require registration
Staff is able to meet the needs of all families and there is a sensory room
Changing table and rocking chair for nursing moms in the Family Area
Ongoing reading program where you win a fish at the completion
Kids' play area can be seen from most areas of the library
Room rentals for large and small events
Vibrant Environment: no one is whispering, music is usually playing, and kids playing
Teacher cards available
All books are organized by genre, no Dewey numbers
Book packs are available upon request for families and teachers
On-Demand Storytime can be for adults and can be held at the Stone Arch across the street
Regularly have NERF wars