We can't be the only ones dreaming about an escape. Have you thought about renting a cabin for the week with your family and wondered where to start? We are here to help with this massive list of different options across the state!
These Wisconsin cabins will have you remembering why you love Wisconsin— time to unplug and reconnect.
Where to start? Most cabin rentals in Wisconsin can be found in:
Airbnb and VRBO – Both of these platforms are online marketplaces of private residences managed by property owners for rental and include homes, vacation rentals, cabins, and beach houses. The biggest difference between the two is that Airbnb users can rent shared spaces. Also, traditionally, VRBO has had smaller renter fees. Both have lots of Wisconsin cabin options available (and some overlap).

Private lakefront, sometimes cabins will also have boats, kayaks, canoes and docks for use.
Unique stays including decor and atmosphere. More homey.

Private Resorts – Typically more features, shared amenities. Quality checks and standards. More responsive customer service. More private land. Can book in groups.
Campgrounds

Shared spaces… More social. Typically they are closer together. Lots of shared amenities. Typically less expensive, and don't need to book out as far. Things to Consider: Shared laundry amenities. Kids activities and events. More things to do on the property including pool, parks, playgrounds, volleyball, basketball, and jumping pillow.
First time renting a cabin? Here are some things to keep in mind:
Check out the host or property ratings and reviews.
Are linens and basics included?
How much cleaning is required? Is there an additional cleaning fee?
Is the rental a single room, condo, or whole house?
Is there a minimum night requirement?
Will you be staying in or looking for things to do nearby? Check out nature areas or area attractions.
19 Cabins in Northern Wisconsin
Things to Do with Kids While You're Up North: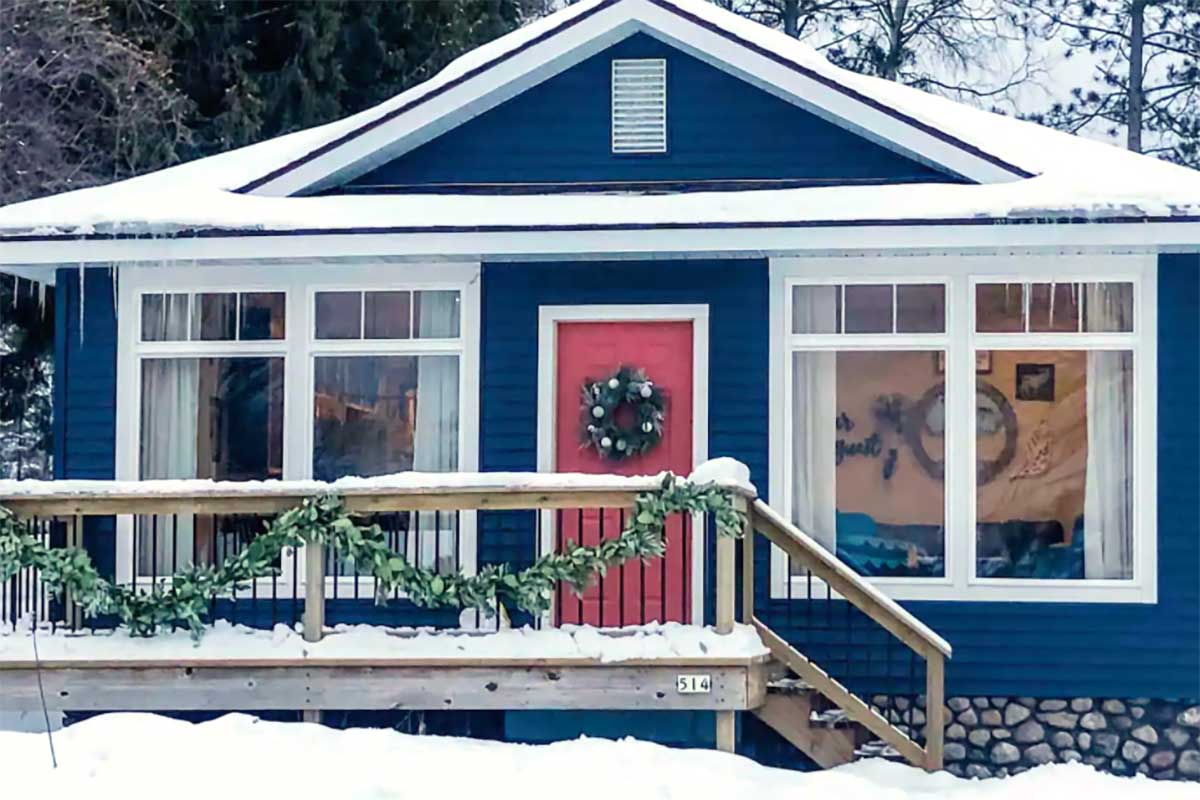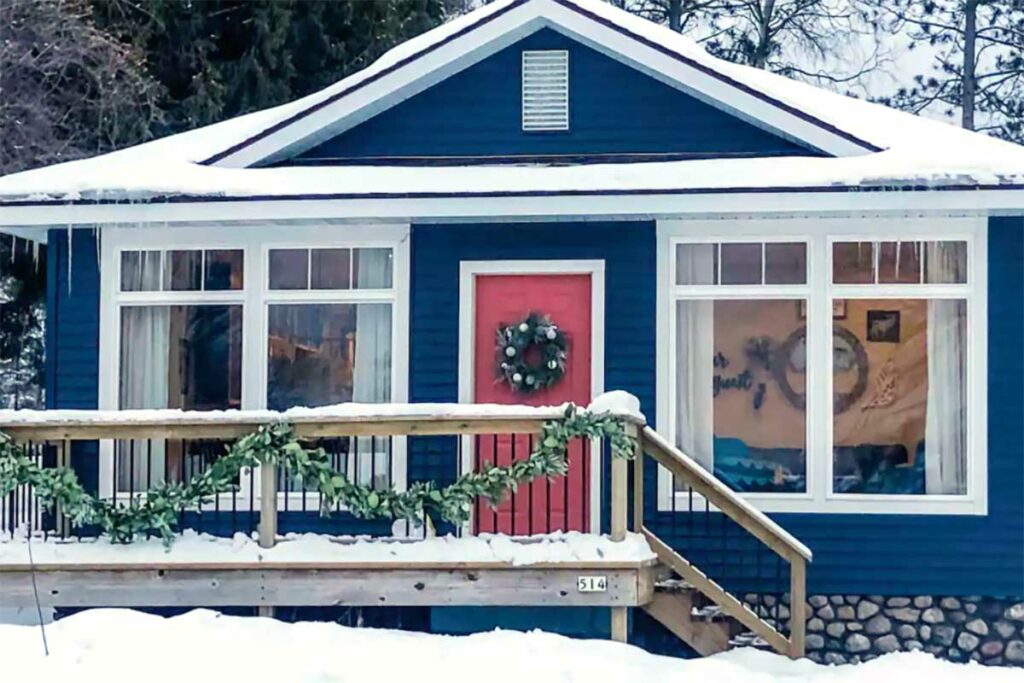 8 Cabins in Door County
Things to Do with Kids While You're in Door County: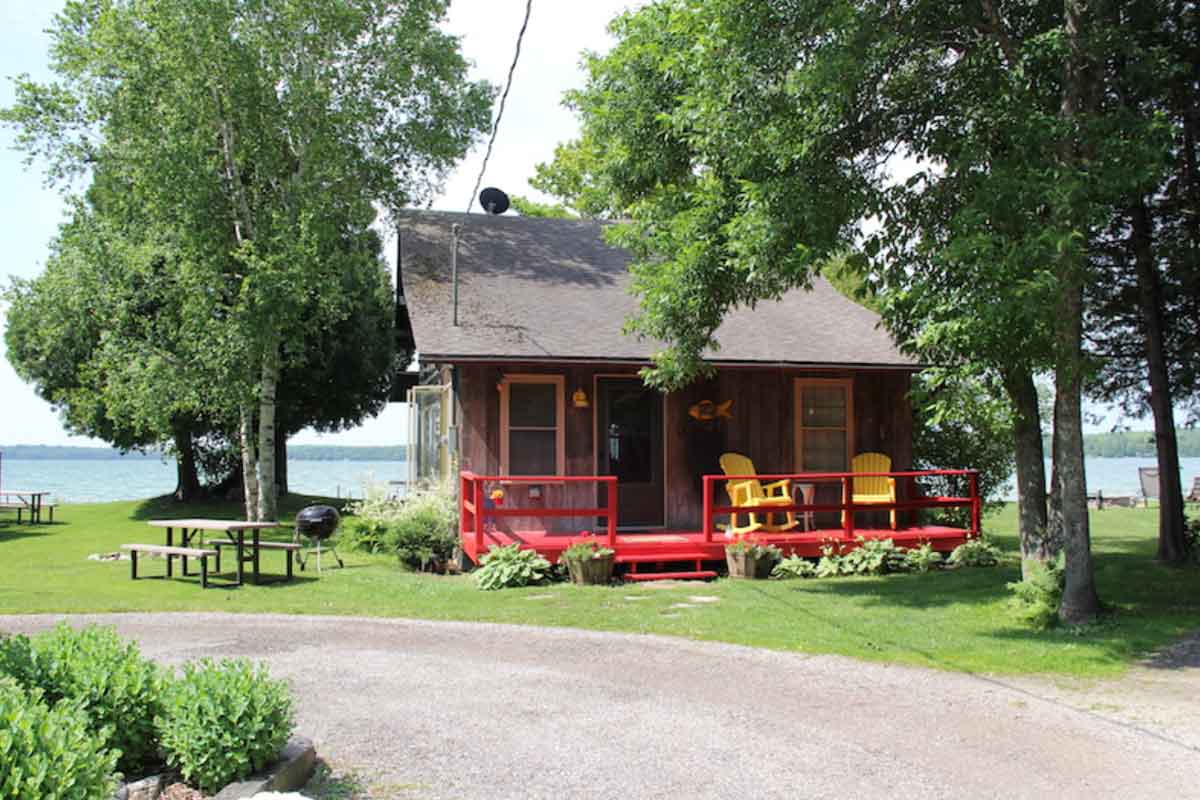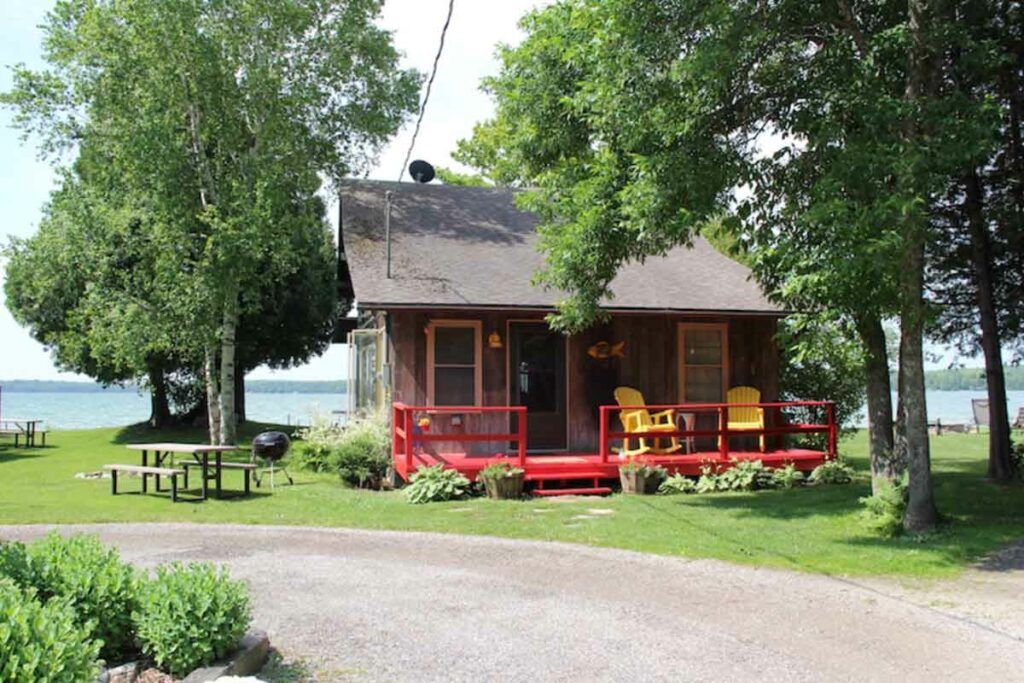 Lundquist, Door County
From the owner: Pick from the largest selection of Door County vacation homes from village homes to secluded woods and waterfront homes, we have homes both small and large and for every budget. You'll find we have the largest selection of cabins, condos and luxury estates available for rent in Door Country including Kangaroo Lake, Gills Rock, Ellison Bay, Rowleys Bay, Sister Bay, Ephraim, Fish Creek, Egg Harbor, Baileys Harbor, Jacksonport, and Sturgeon Bay. There are also side-by-side cabin options for large groups.
Your Family Will be Close to a New Spot to explore Every Day!: Door County is such a fun destination for families! Our favorite things to do in Door County include Plum Loco, The Farm, Hands On Art Studio, Wisconsin State Parks, and more!
Starts at: $150+/night
Location: Door County, Wisconsin
Sleeps: 2+ guests
Bedrooms: 1+, 2+ beds
Bathrooms: 1+
4 Cabins in Northeast Wisconsin
Things to Do with Kids While You're Visiting Northeast Wisconsin
3 Cabins in Central Wisconsin
Things to Do While You're Visiting Central Wisconsin:
4 Cabins in Southwest & South Central Wisconsin
Things to Do While Your Family is Visiting Southwest or South Central Wisconsin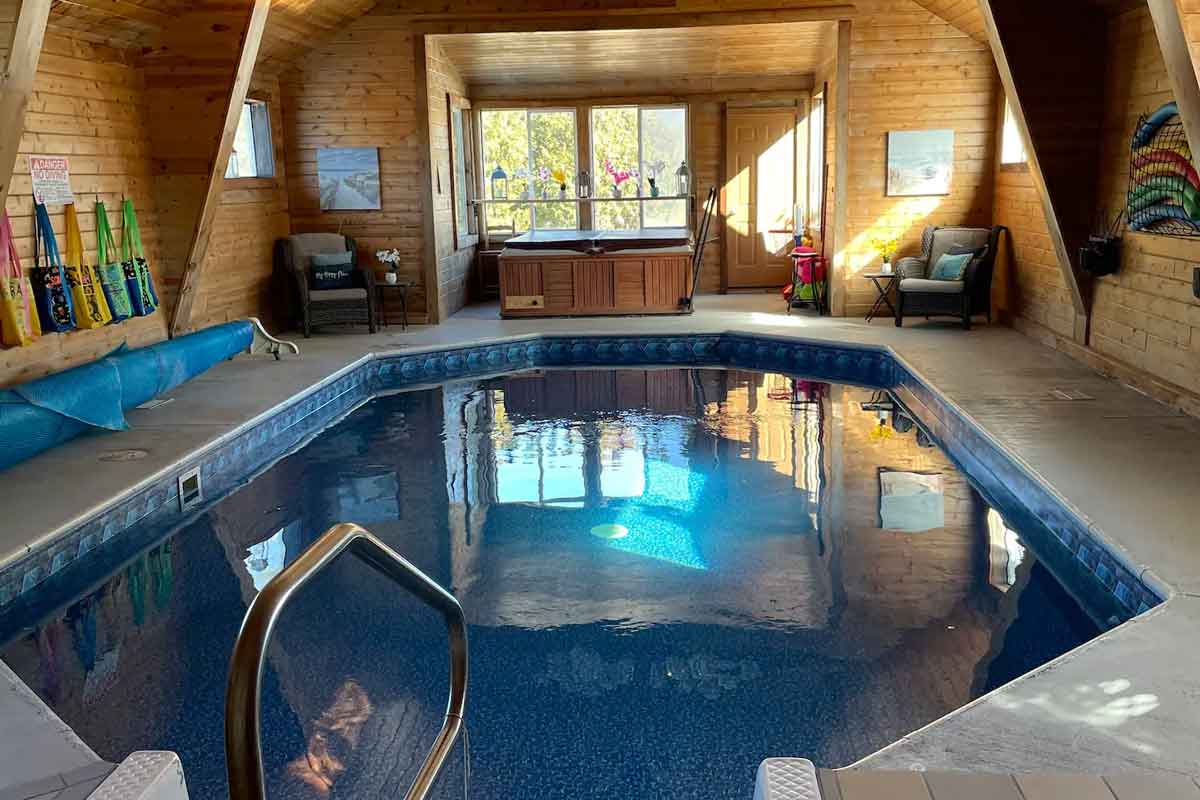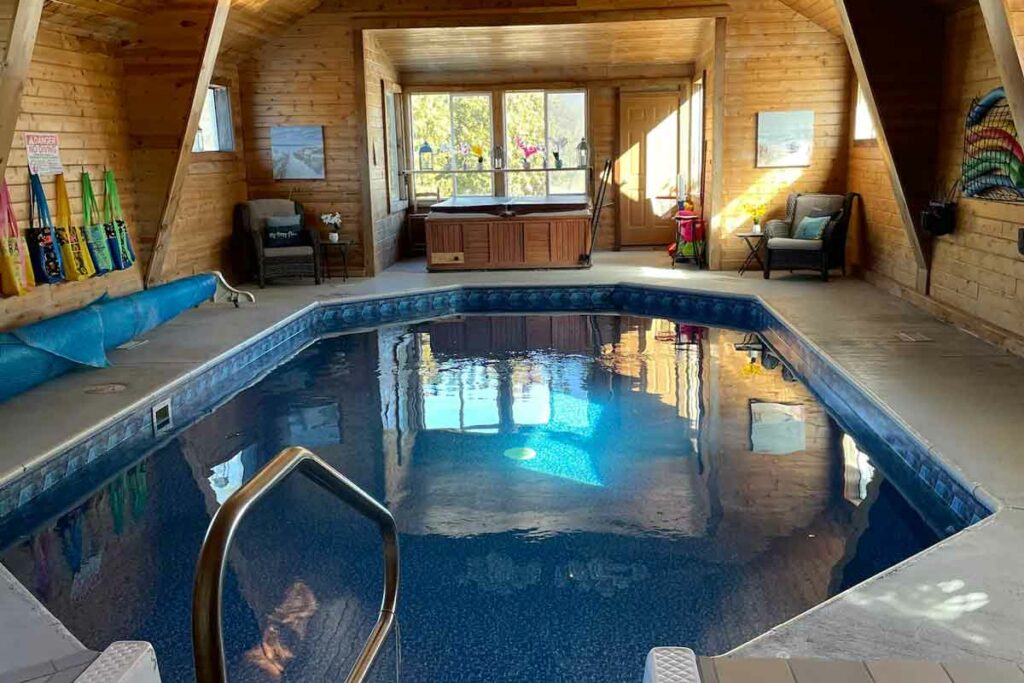 The Lodge with Indoor Pool at Heart & Ridge, Minnesota
From the owner: Welcome to Heart & Soil Ridge! Come experience life on a Minnesota farm nestled in the rolling hills of the Driftless Area. Relax outside on the deck, swing in a hammock among the trees, or walk through our beautiful cover crop fields.
This is a working farm & depending on the season, you are welcome to help collect eggs, observe the numerous farm animals, learn about regenerative agriculture, and visit our Fox Red Labradors.
We want your experience at our farm to be relaxing & refreshing!
A Dreamy Family Getaway: We're stretching it with crossing the border, but who can resist an indoor pool on a working farm that invites your family to visit the animals and explore the grounds? Explore the beauty of the Mississippi River & historic downtown LaCrosse!
Starts at: $349/night
Location: near La Crosse, Wisconsin
Sleeps: 10 guests
Bedrooms: 3, 6 beds
Bathrooms: 2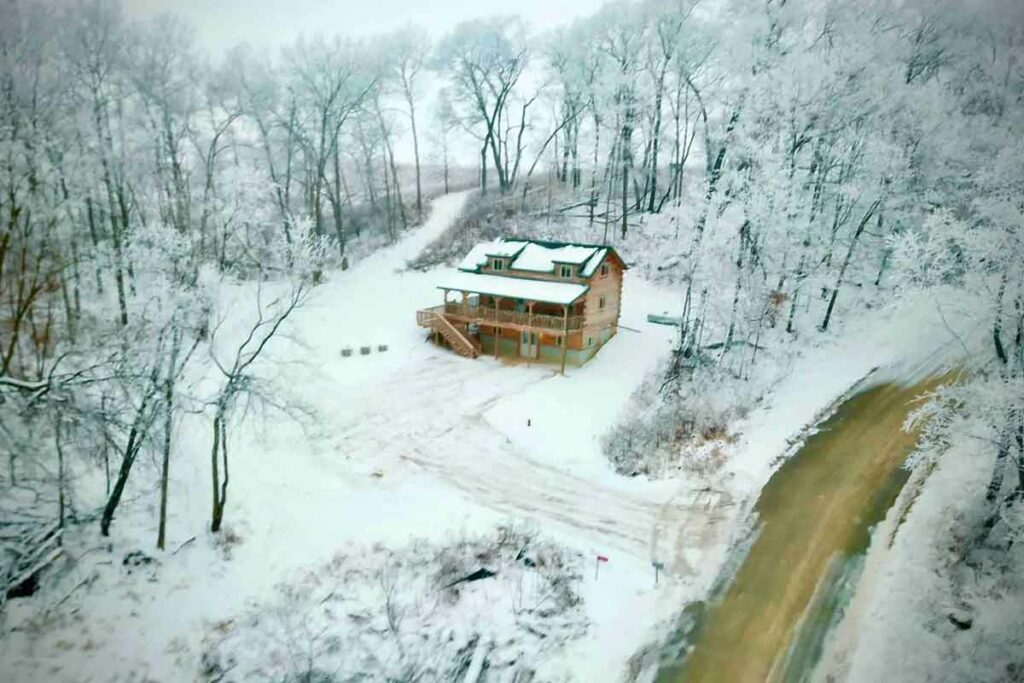 Log Cabin-Driftless Area-Near Lakes & Streams, Viroqua
From the owner: Perfect place to social distances at our New Authentic modern Amish Cabin that is fully furnished. Our cabin is conveniently located 1.5 miles outside of Viroqua on a secluded township road, near premier trout fishing creeks and snowmobile trails. The cabin boasts a large wrap-around deck. Perfect spot to relax with sounds of nature and views of the valley
Endless Opportunieis for Fun Indoors and Out: Year-round perfection in the Driftless—ski, hike, birdwatch, and roast marshmallows, then head inside for game nightincluding boardgames, air hockey, and foosball!
Starts at: $220/night
Location: Viroqua, Wisconsin
Sleeps: 8 guests
Bedrooms: 2, 5 beds
Bathrooms: 2