Take a magical step back in time to experience agriculture with an engaging and educational day at The Farm! Located in Sturgeon Bay (and one of our Favorite Things to Do in Door County with Kids, the living museum invites visitors to bottle feed baby goats, watch chicks hatch, snuggle rambunctious kittens, and explore various exhibits and beautiful nature trails!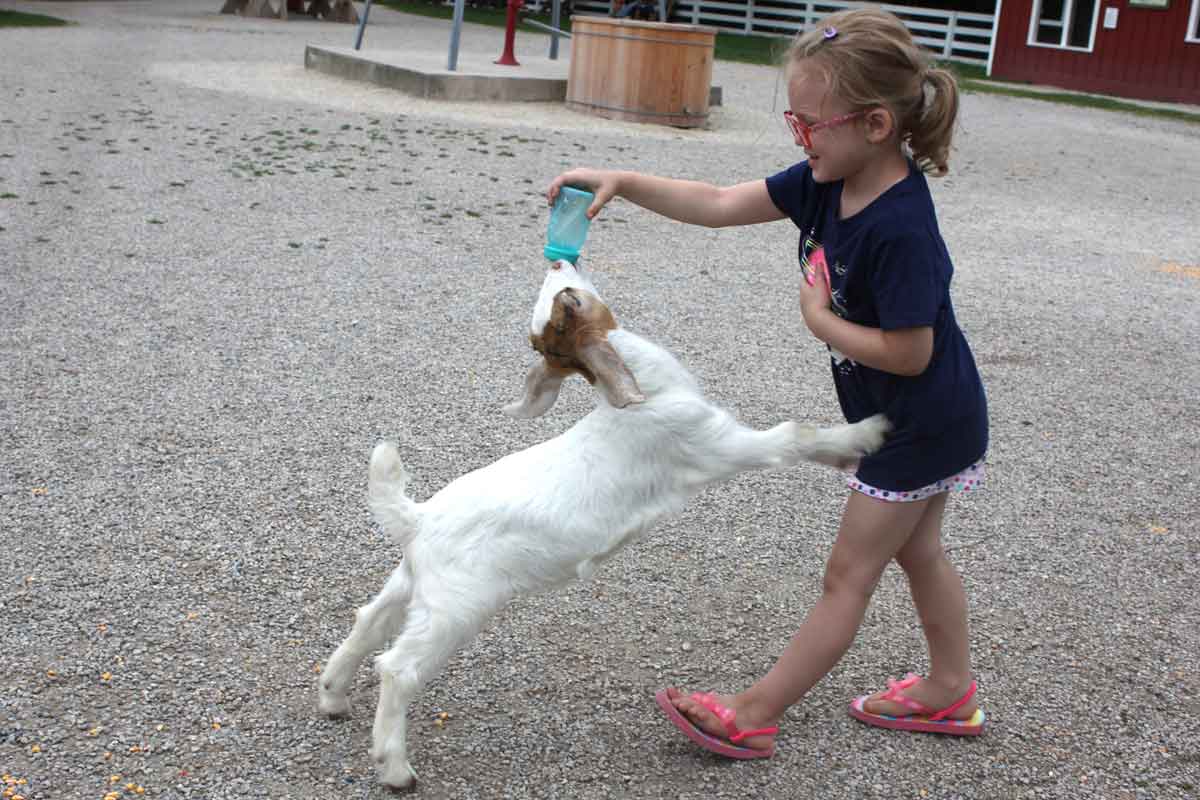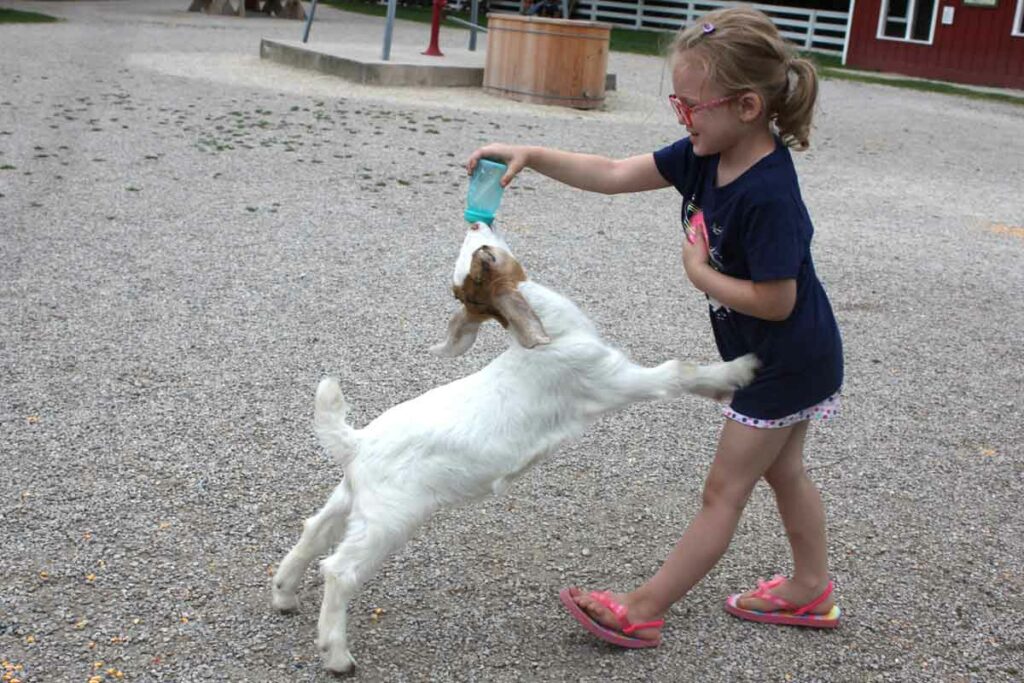 A Peek into the Past
Carl and Ruth Scholz and six friends started The Farm in 1965 after purchasing forty acres of land. Families have enjoyed the attraction since its rich roots and iconic location go back to history.
In 1862, a Swiss immigrant named Joseph Zettel planted fruit trees on the very land where the farm still stands. The trees were a part of the first commercial orchard in Wisconsin and quickly became a central element of the local economy in Door County.
After the Scholzes acquired the farmland, they worked to preserve its rich heritage. Authentic log buildings were moved on-site from five area locations, and the stable and barn were built in the 1960s. In 2002, Elmer and Shirley Tanck purchased the business, and today, it continues to thrive, filled with lush flower and herb gardens, field crops, and adorable barnyard animals.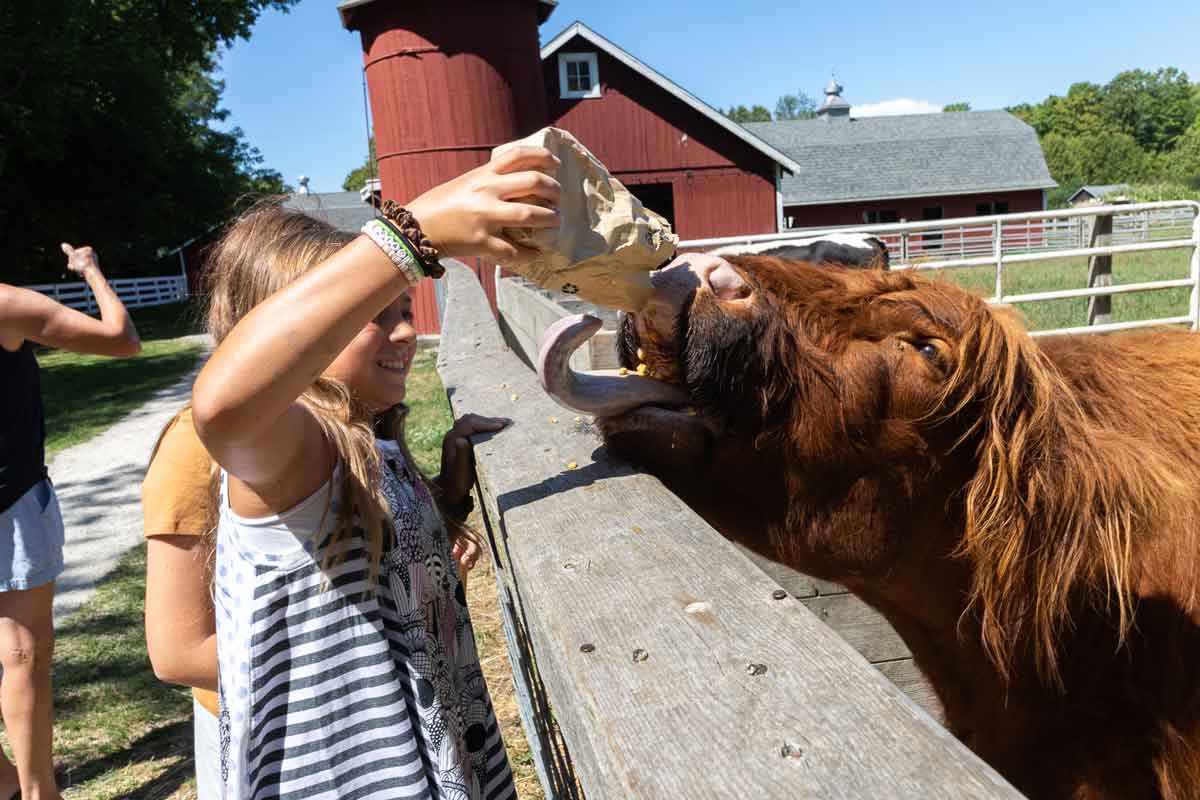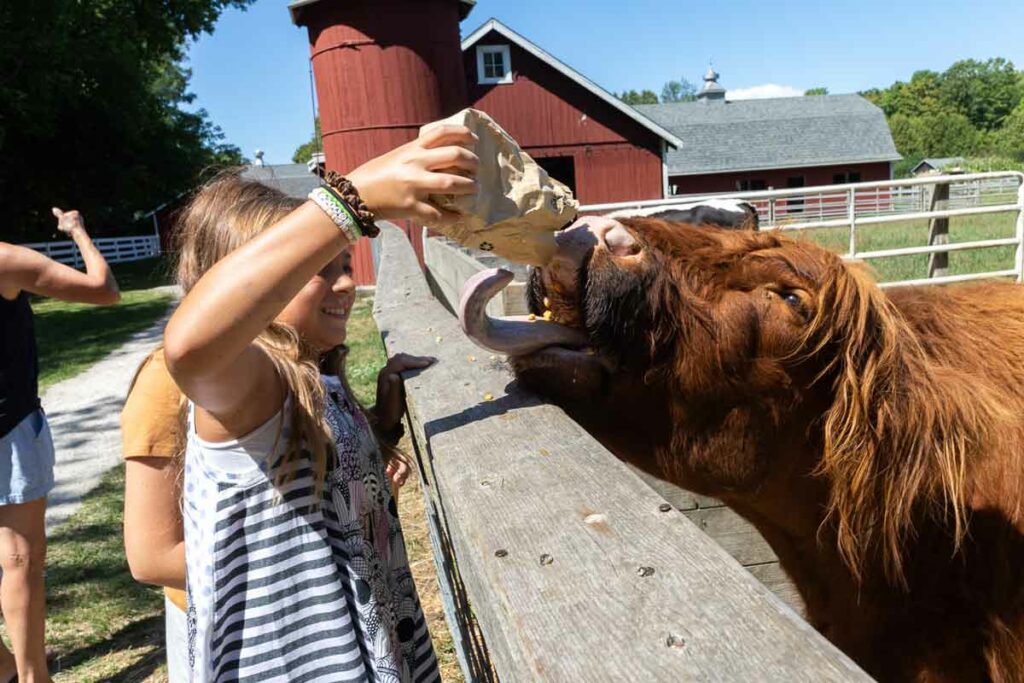 A Fun-Filled Experience
Visitors of all ages will enjoy a trip to The Farm, which offers a unique lesson in history, agriculture, ecology, and farm life through its many sections, displays, and offerings.
Upon arriving, guests enter the main building for admission and receive a ticket for a milk bottle. The adjacent doorway leads to a giant windmill and spacious, open-concept courtyard filled with friendly goats eager for attention and a snack!
Multiple barns, including the Milkhouse – an area to purchase feed bags and pick up the bottle, are conveniently located along the side. Feeding baby goats, appropriately called 'kids,' is an entertaining opportunity to bring many smiles and endless giggles.
A vintage, red tractor is parked nearby, waiting for little ones to hop aboard for a silly photo! Families can then freely venture through each barn, feeding and petting animals like chickens, pigs, and cows. Sweet little kittens can be spotted running through the grass and are always up for a gentle cuddle.
Children can also learn how to milk a goat! A milking stand is outside the goat barn, and the staff looks forward to teaching young visitors the process.
A dairy goat can produce between 6 to 12 pounds of nutritious milk per day, with each serving typically containing around 10g of fat, 9g of protein, and 168 calories. Besides food products, their milk is often used for lotions and soaps.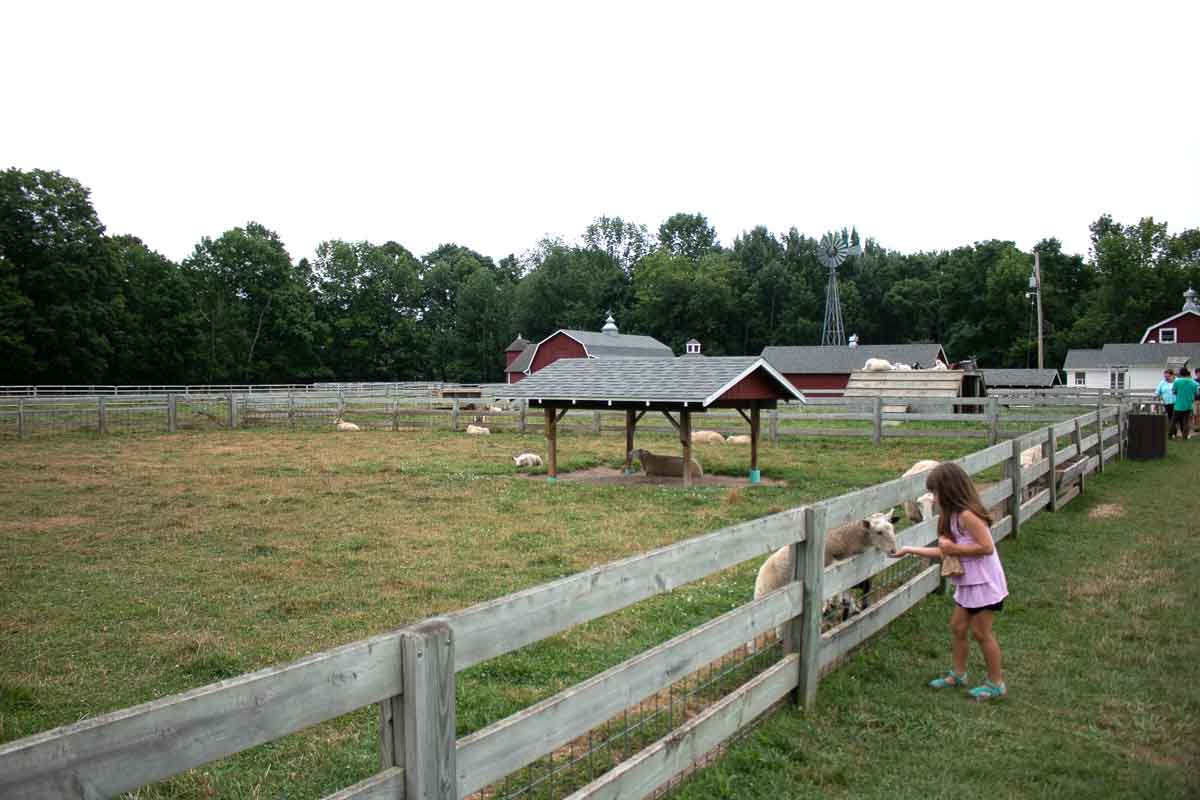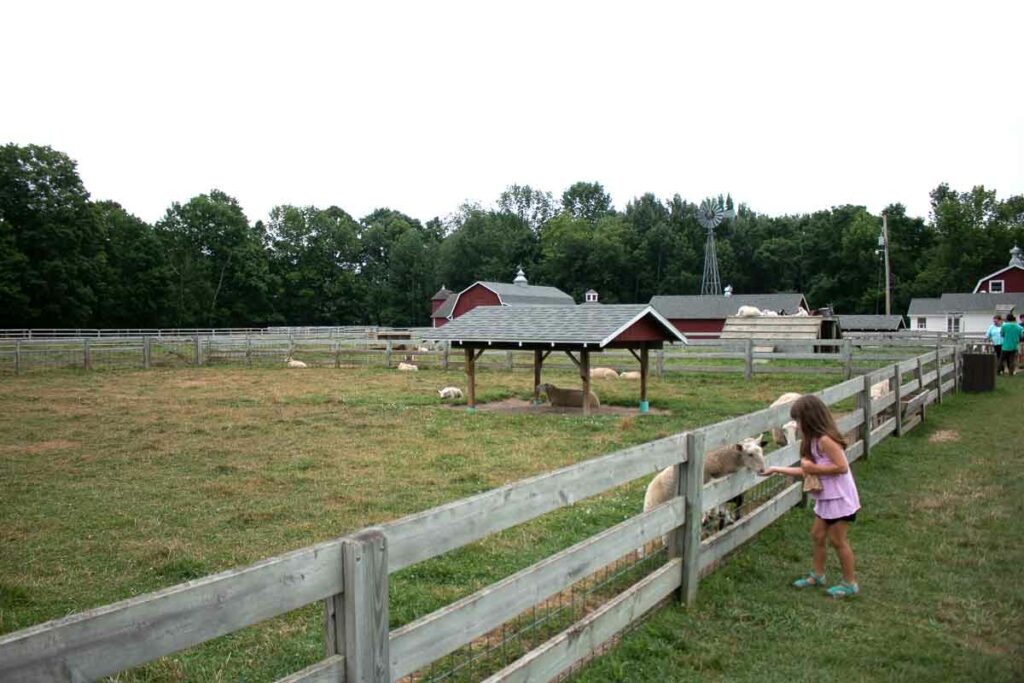 Beyond the initial farmyard is a relaxing pond surrounded by trails, a stable, rabbit hutches, pastures, and animal pens.
Several buildings, like the granary, woodshed, and nature cabin, are filled with collections of farming tools, photographs, and informative setups.
Thanks to the observation and warming incubator where chicks hatch daily, families can also witness the miracle of life.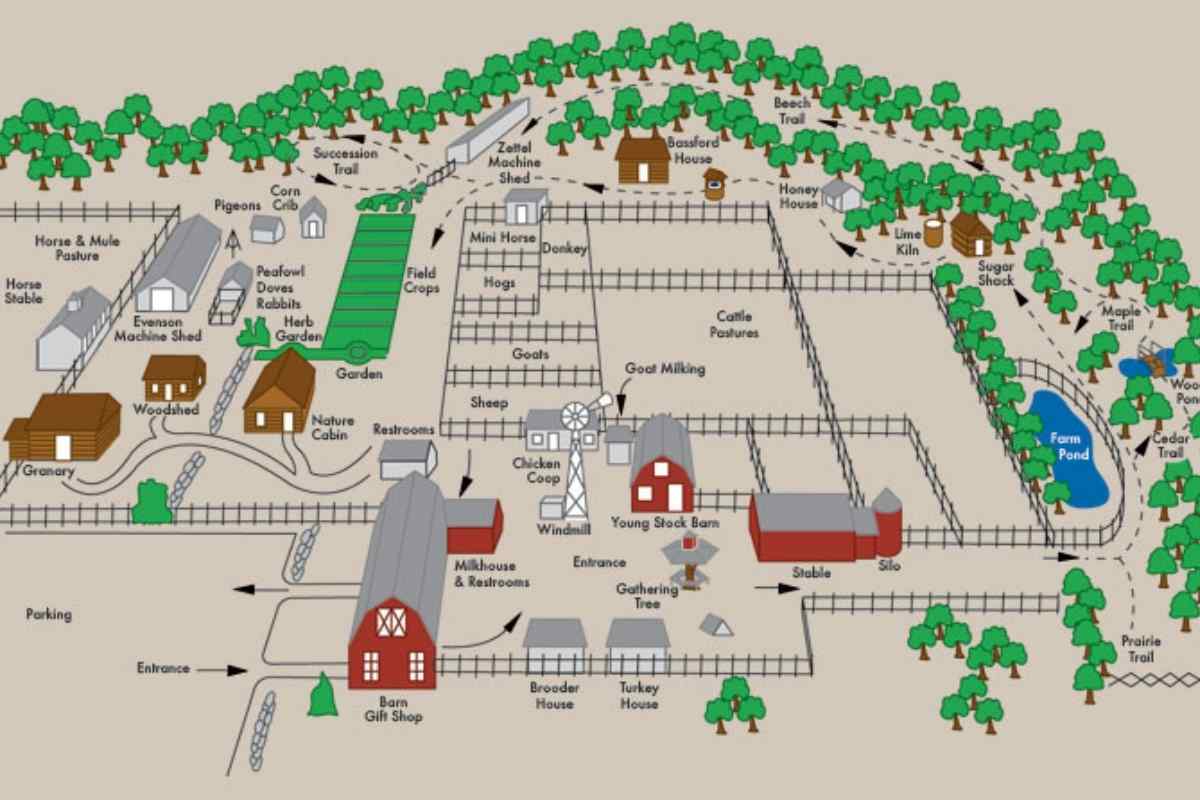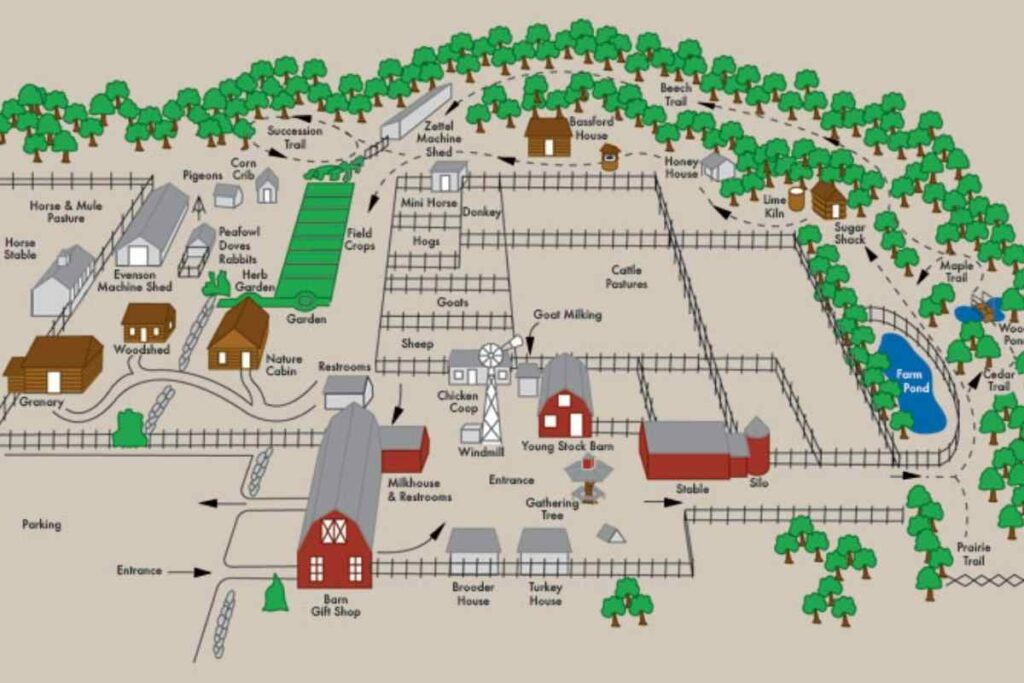 After your visit, look around the farm gift shop in the big red barn! It has many affordable treasures like plush animals, children's books, apparel, rugs, and handmade goods.
Cold drinks, snacks, and ice cream are also available to please hungry bellies before driving home.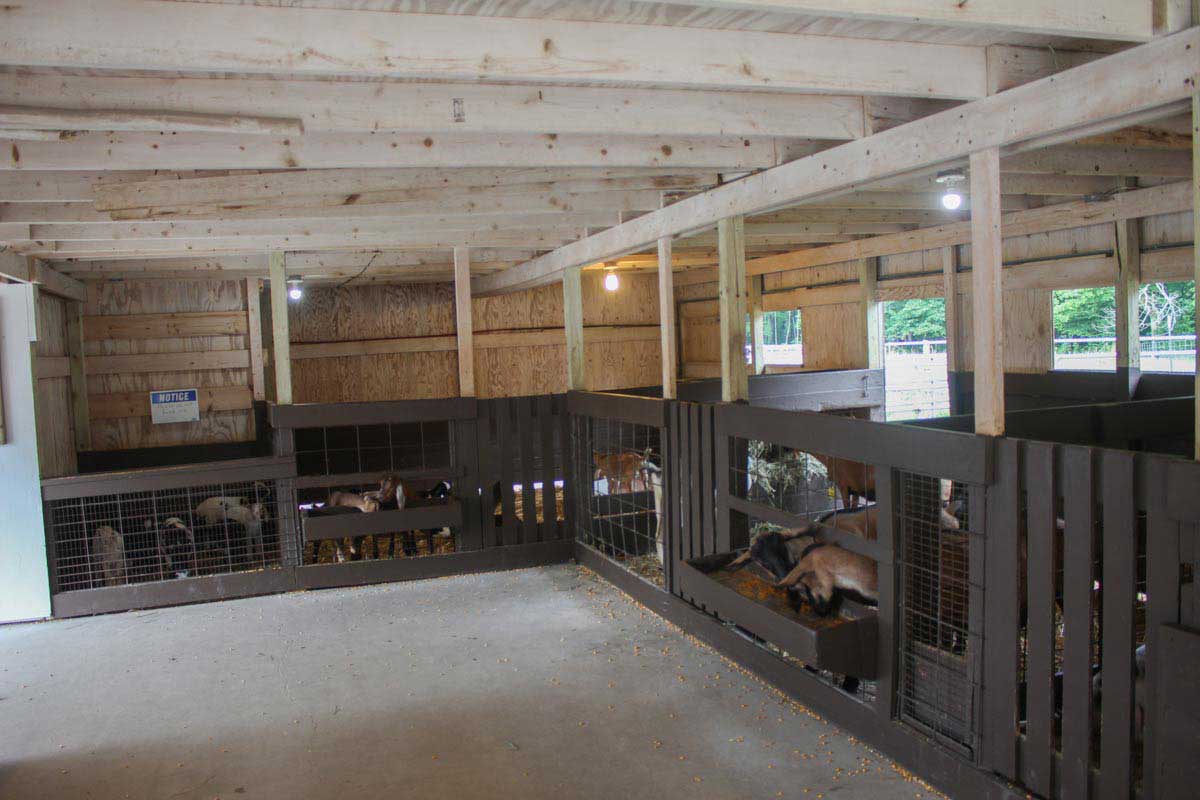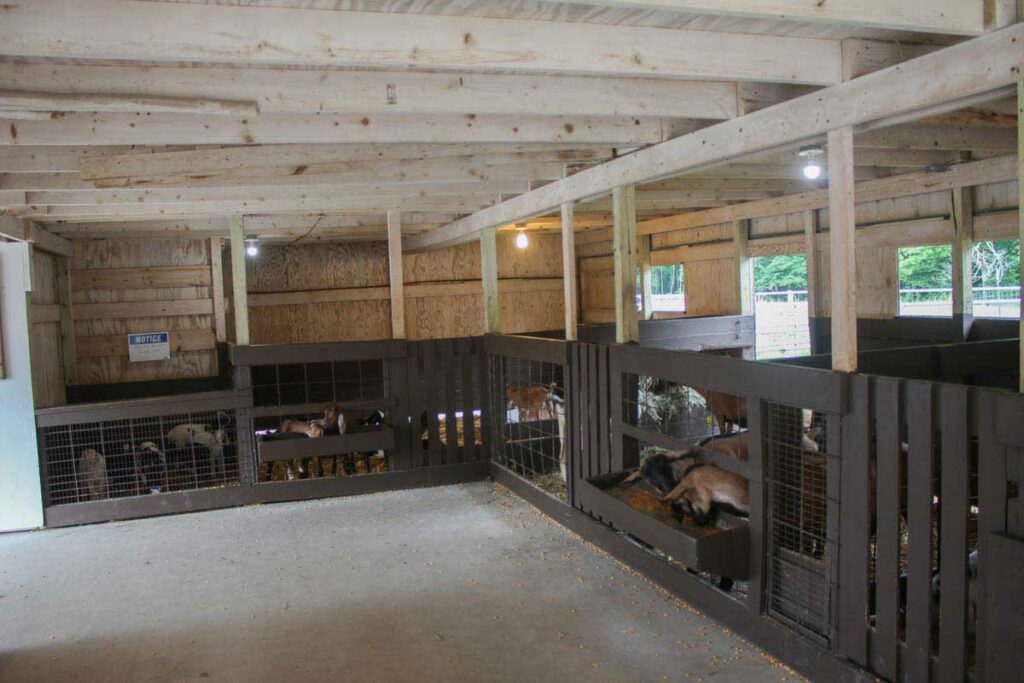 Visiting The Farm
The Farm is open daily from Memorial weekend until mid-October. It is easy to navigate, stroller-friendly, and accessible for those with disabilities or limited mobility. Parking is free, and bathroom facilities are available to the public.
Admission
Adults (13 and over): $9.50
Children (3-12): $6.00
Children 2 and under: FREE
Hours
Memorial Day Weekend through Labor Day: Open daily 9 am – 5 pm
After Labor Day until the close of the season: Open daily 10 am – 4 pm
Tips
Wear comfortable walking shoes and bring sunscreen, as the majority of the experience is outside.
Hand sanitizer is available on-site, but be sure to wash your hands well after animal contact.
Bring your camera! There are lots of photo-worthy spots.
Save the grounds map to your phone before your visit for easy access.
Consider bringing cash or loose change. While cards are accepted, animal feed and a bottle are only 25¢ each!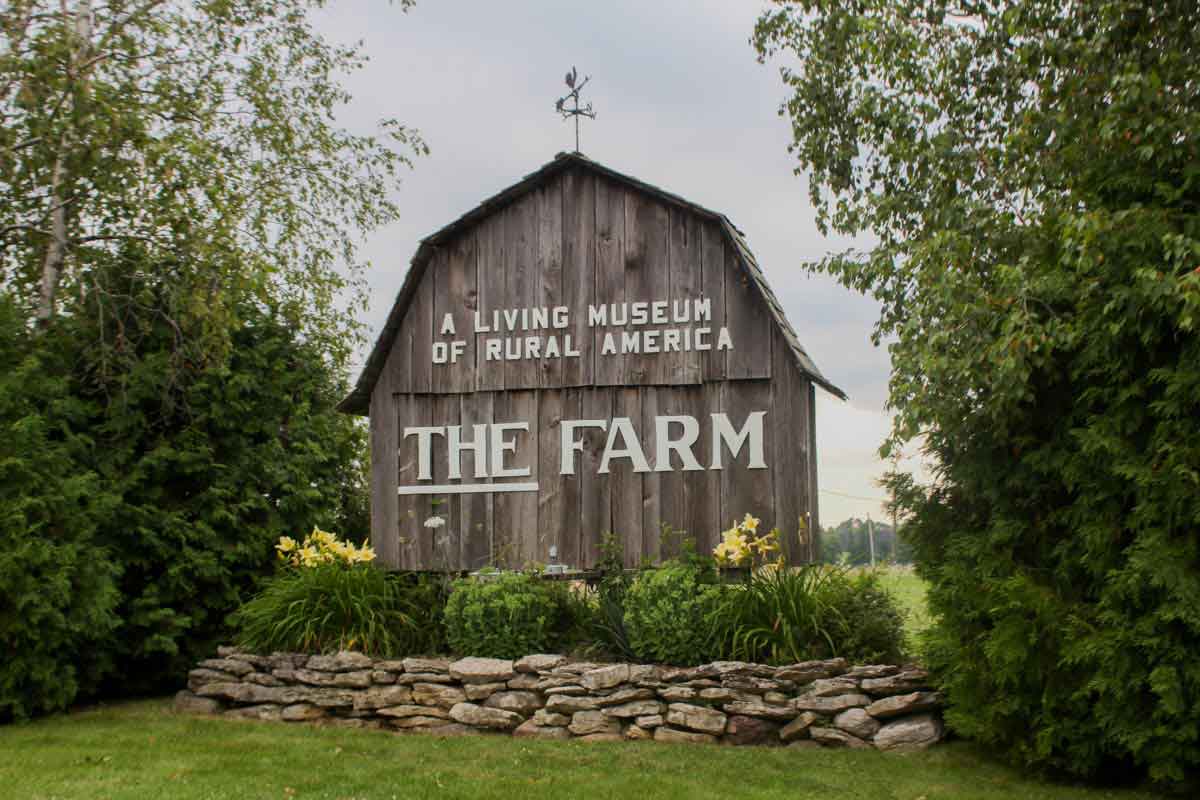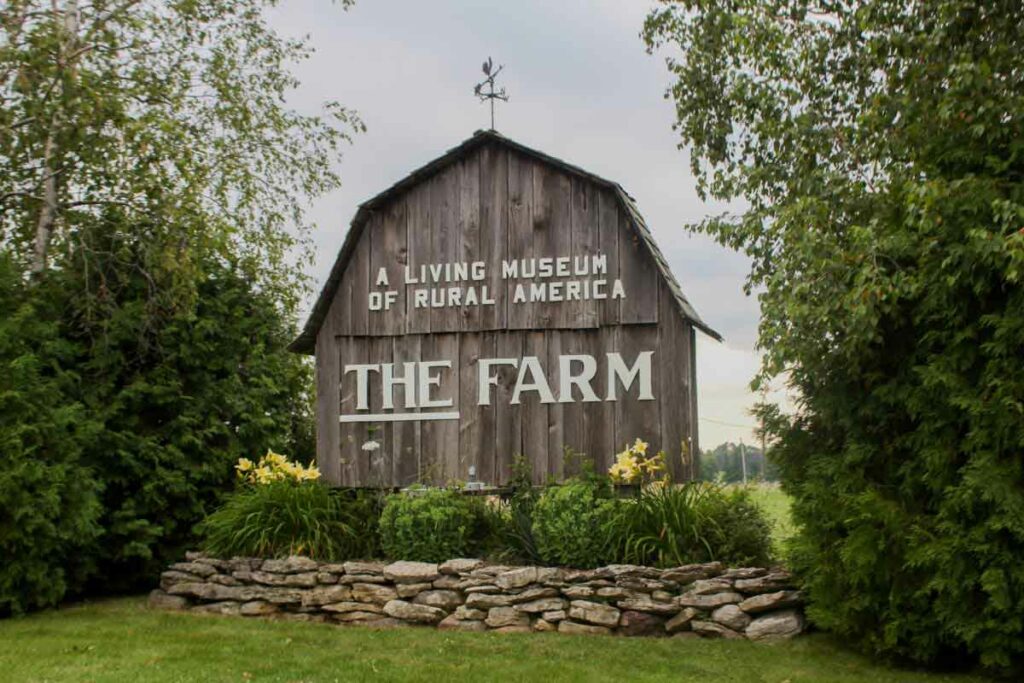 The Farm, 4285 WI-57, Sturgeon Bay, WI 54235
(920) 743-2266
Connect on Facebook