As the weather warms and our itch to get outside grows, many families begin dreaming of summer vacations and getaways. Camping is an excellent and inexpensive way to immerse your family in nature and make incredible memories.
Have little babies, toddlers, or children that are more sensitive? Don't let that keep you home! With a bit of planning ahead and special considerations in packing, you can prepare a trip that can please (and calm) any little camper!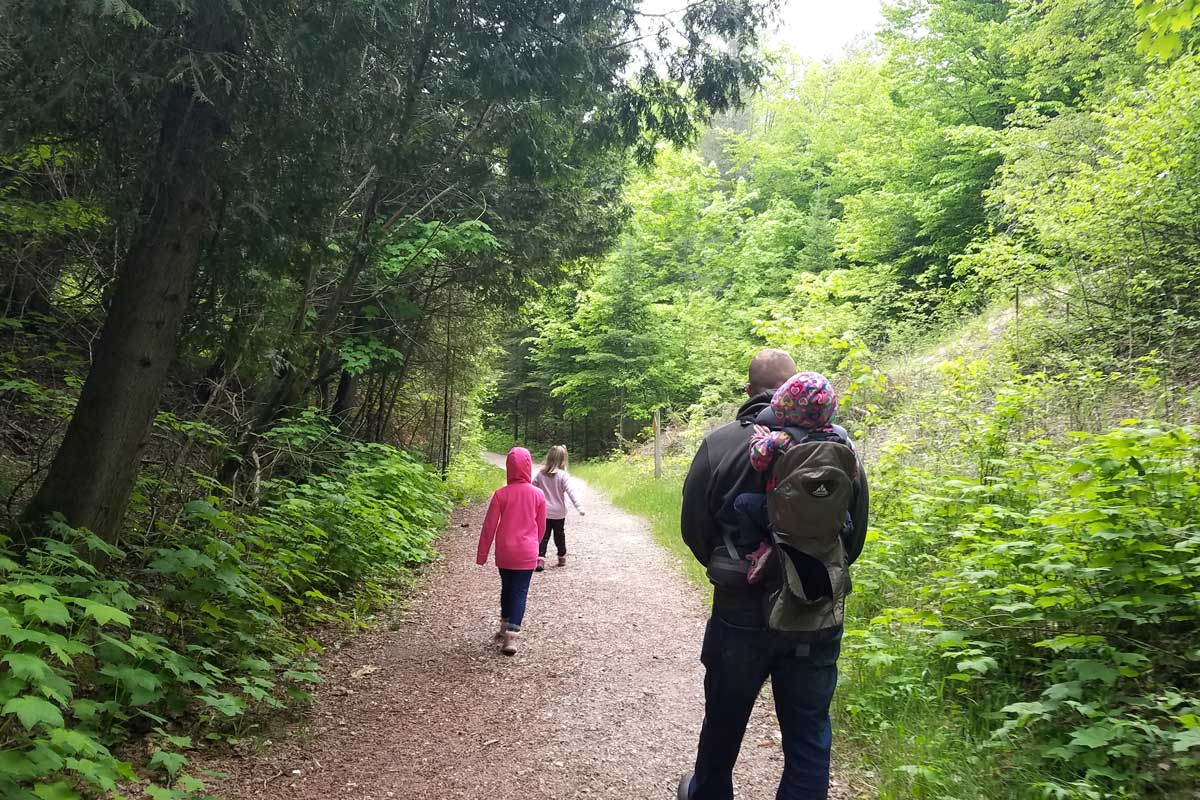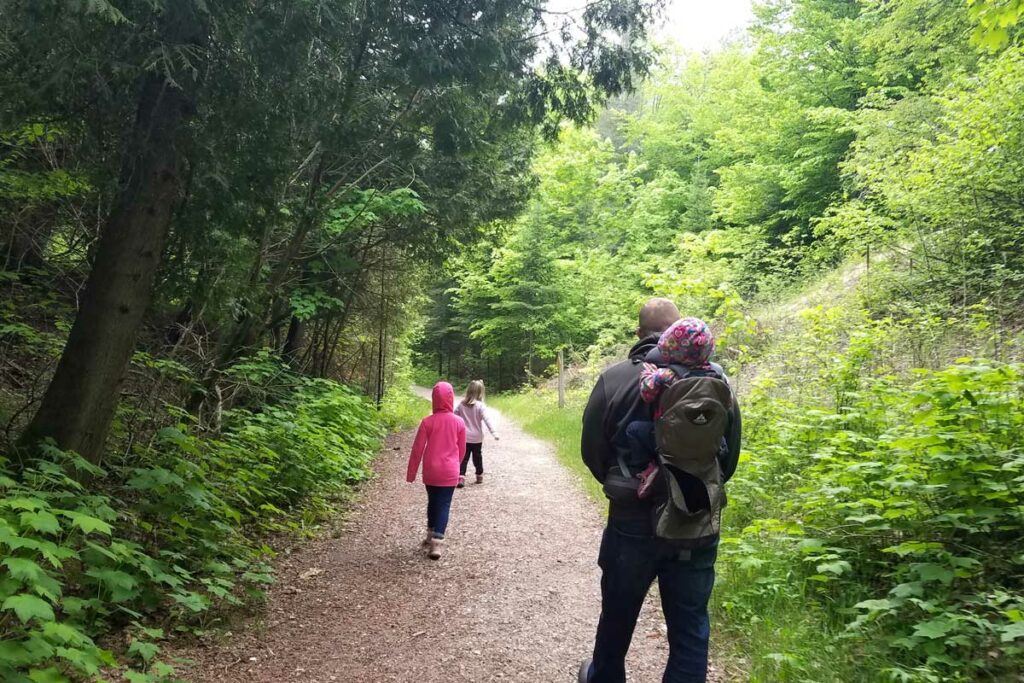 Camping is full of new sensory experiences!
What's most challenging about camping for little ones (and let's be honest, grown-ups) primarily comes down to the sharp change in sensations that you'll experience out under the stars vs. inside the highly-controlled indoor environment of your home. How we process and react to this sensory information varies widely from child to child, person to person. One person might be slow to register sensations, like the child who totally doesn't mind eating sand off their hands along with their sticky marshmallow, while the next is more sensitive and cannot stand to use a vault toilet for the overwhelm of sensations (sight, sound, touch, smell) that come with this situation. Then, of course, some love to seek out sensory experiences—screeching in every echo-y public bathroom on the planet, anyone?
If the thought of managing the sensory environment for your child at camp is overwhelming, rest assured! Here are some sensory-focused tips and tricks to facilitate a positive camping trip for any family.
Food
One of those most alluring parts of a camping trip is the idea of cooking a meal over the campfire! For greater success, make sure you pack foods that your children are familiar with or that look like foods they have eaten before (for example, brats might be a go if your child is already familiar with hot dogs, which are similar in appearance). If you have a fire pit at home, consider trying out some meals before you go to ensure ease of preparation and to assess your child's willingness to eat the meal outdoors. Consider warming food up over the campfire (in foil packs or pots) versus directly cooking on the fire to avoid char marks on hot dogs or burgers if that's a turnoff.
Trial your camp dishes at home or plan to use disposable/compostable plates at the camp. Think about where your child will eat at the campsite and make sure everyone is comfortable with that option. When selecting snacks for the trip, try to stick to those that are lower in sugar and artificial dyes/colors, as these are known to affect behavior and children's ability to process sensory information. Instead, fill your cooler with healthy, familiar, individual-sized snacks for nutritious and successful snacking on the go.
Don't be afraid to give yourself a free pass and consider eating a meal out each day. Decide on what's most important to your family (e.g., having a lower stress, fun time together) and be willing to compromise in areas that aren't of the highest importance.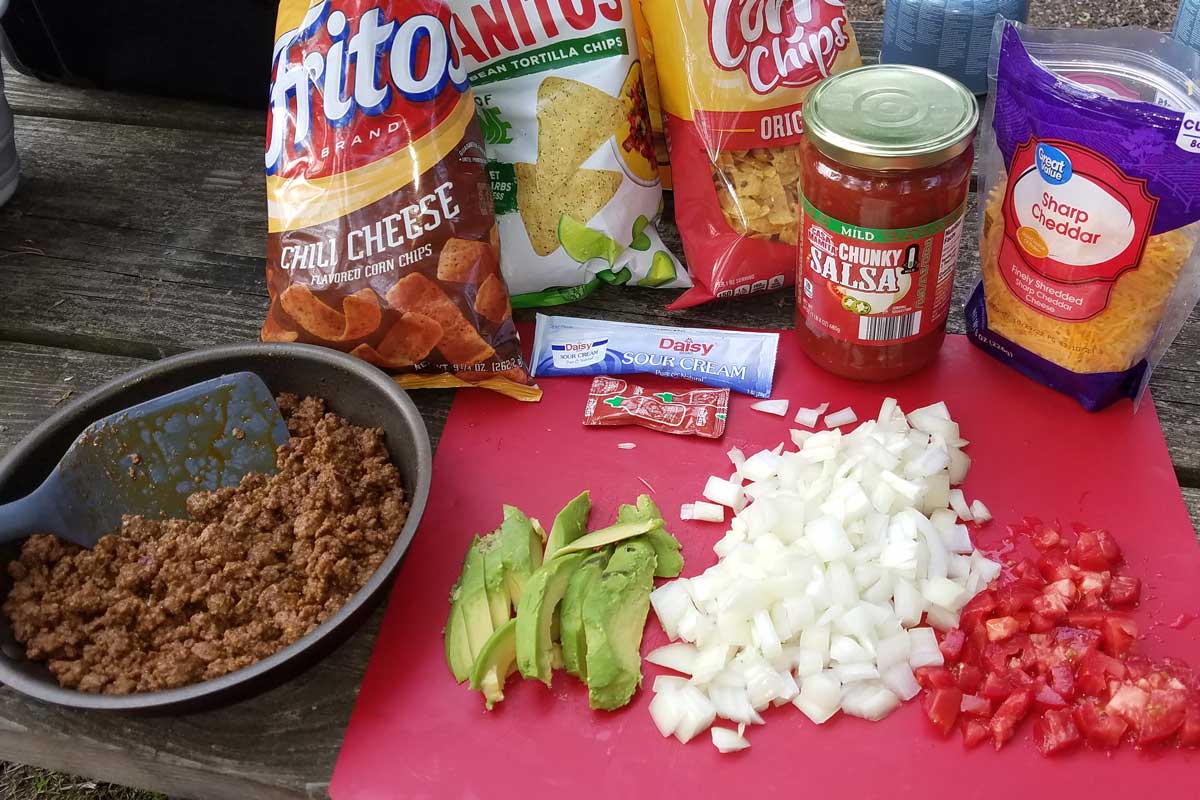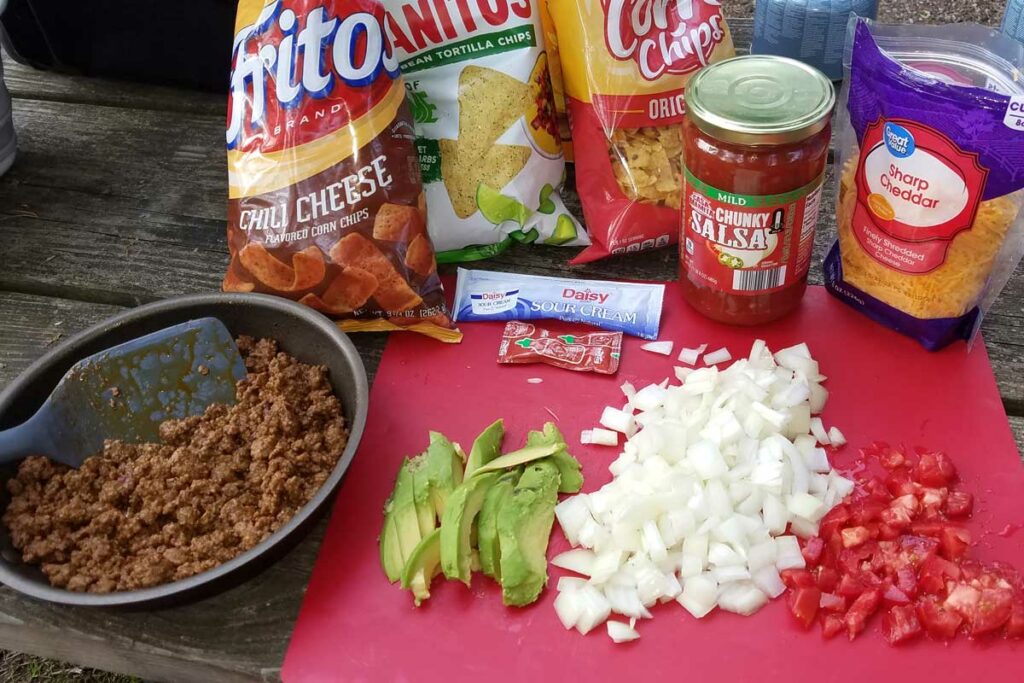 Sleep
Every anxious parent wonders how their little one will sleep on the go! Try to simulate your child's home sleeping environment as much as possible. Consider using a pack n play, eye mask, potty chair, home pillow/pajamas/blankets, and battery-powered night light depending on the child's age. Use a battery-powered noise machine, or better yet, set your home's noise machine to summer night sounds before you go, and then let the authentic sounds of the summer night lull your little one to sleep at camp.
If you are tent camping, think about where everyone in your family will sleep. Some larger tents come with optional partitions so that you can still maintain some privacy and separate space while being close if needed. Consider practicing camping in your tent in the living room or yard before heading out on your trip. You'll be able to problem-solve with your family before you're in the thick of it. Give your child a headlamp so he/she can see wherever they turn their heads.
Late spring and early fall are great times to camp from a temperature and nighttime lighting consideration. Be sure to dress your child in layers and offer a hat/gloves if they are old enough. Tank up with a warm dinner and hot cocoa or chicken broth before bed to help warm their body through. For sweaty summer camping, consider a tent fan, a cool shower before bed, and insect bite cream to facilitate a more comfortable night's sleep.
Naps on the go can be tricky depending on your child's age. For infants and young babies, babywearing around camp can be an excellent option. For your toddler, try a soothing car ride or backpack ride on the trail to help your child drift off. In addition, a car ride can be an excellent option for inclement or hot/cold weather for a break into a climate-controlled environment.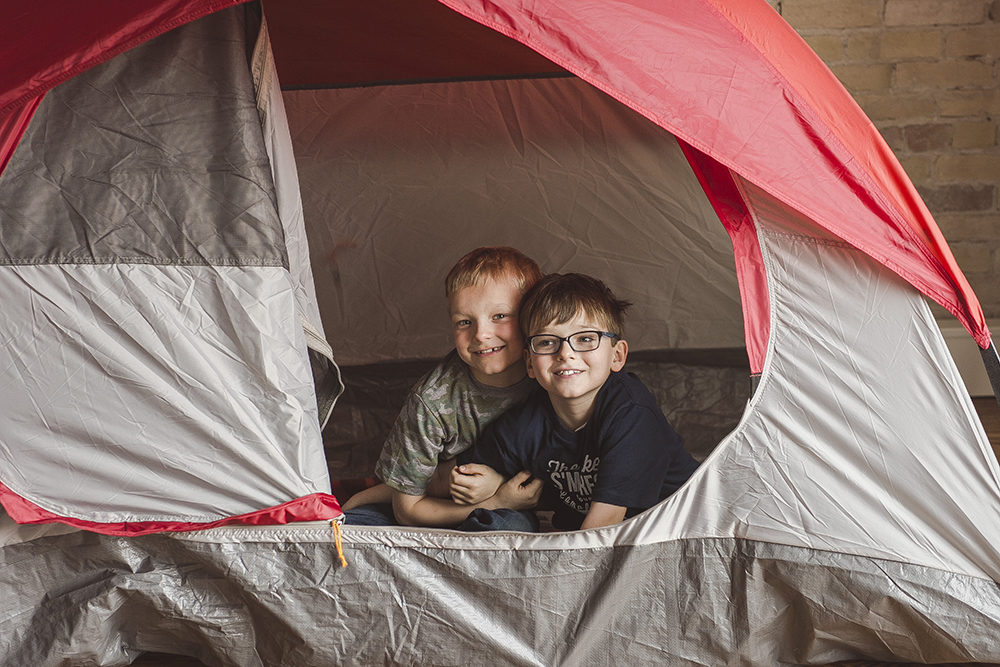 Clothing
Well-loved and comfortable clothing is excellent for camping trips. Consider long pants/socks and sleeves or hats when possible to deter ticks. Lightweight layers are your best friend. Check your child's clothing for tags, seams, or ridges that are uncomfortable and might become annoying throughout the day or hike. A great pair of water-resistant hiking shoes or boots with ankle support is a great idea but just be sure to break them in ahead of the trip. Children also enjoy autonomy and gear, so don't be afraid to give your little one a backpack with their water bottle, snacks, and a walking stick as they adventure.
Car Rides
The same tips and tricks apply here as on any car ride. Try to plan longer car rides around nap or rest time so children and parents can take a needed break. Another great camping hack is to save special activities, books, or screen time for camp set up or takedown in the bug-free, cool/warm vehicle while parents and older children can focus on the outdoor task at hand. In fact, a car ride break does wonders whenever the sensory environment (heat, cold, bugs, dirt) at camp begins to overwhelm your child. Oh, and hold off on cleaning the car until AFTER you return from the trip.
Activities/Toys
Nature provides the best toys (sticks, rocks, acorns, etc) any child could ask for, but here are some ideas to supplement. First, pick up a few old pots, pans, and utensils at the thrift store to make a camp kitchen on the go. Next, allow your children to inspect feathers, acorns, rocks, etc along the trail and help draw them into the beauty and treasures of nature. Finally, if dirt and digging aren't your child's jam, bring along some tried and true toys from home your child can enjoy in the tent or on a camp blanket.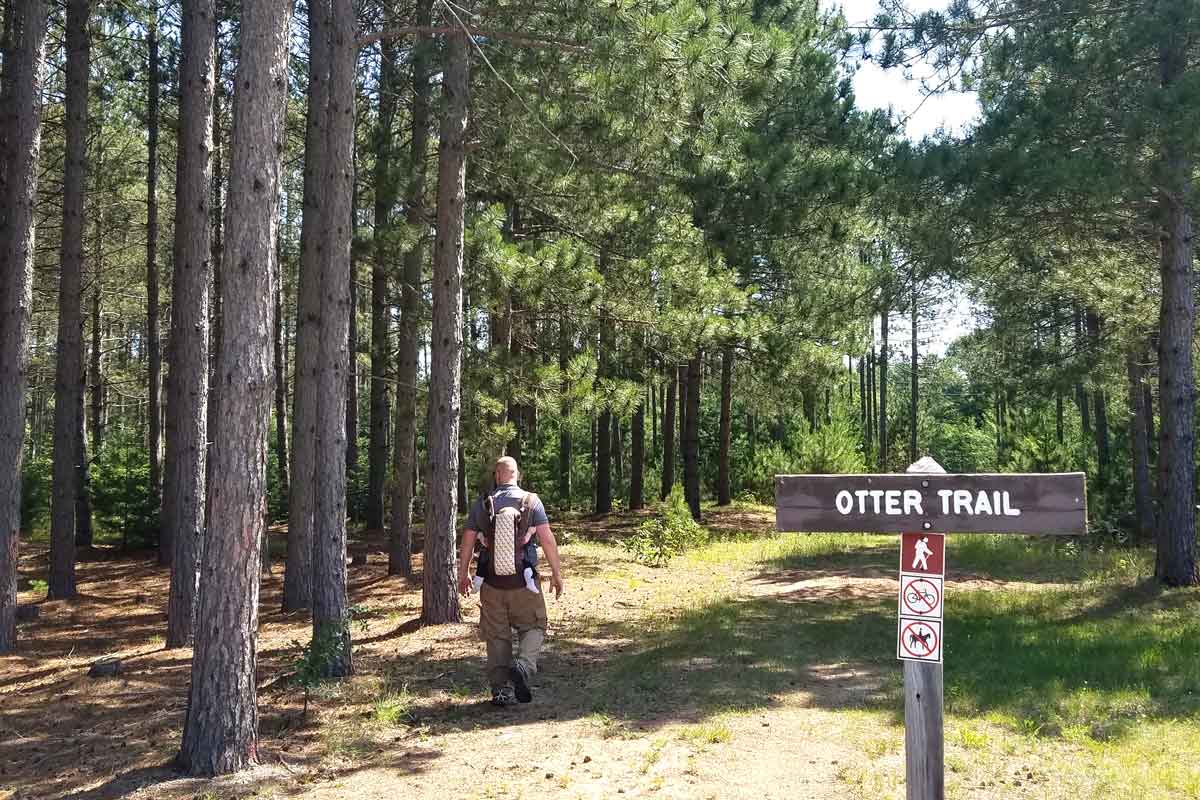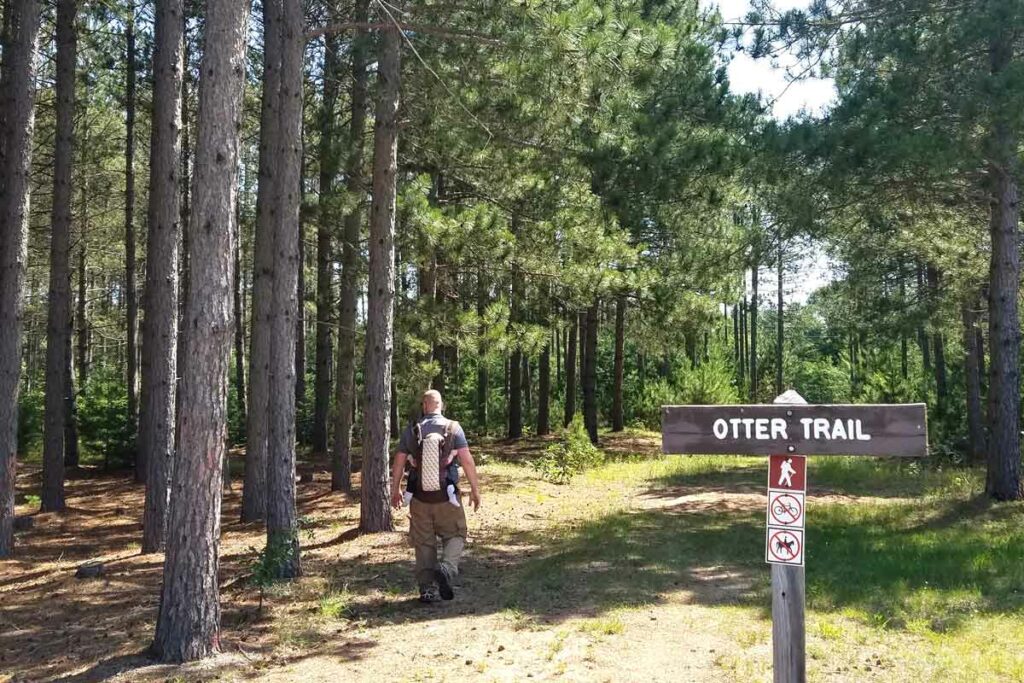 On the Trail
Again, child autonomy is your friend. Don't be afraid to let your child (or furry friend) carry thier snacks, water, hat, hiking stick, etc. For toddlers and preschoolers, provide options as feasible for riding (backpacks) or independent walking to mix it up. Campground trails are usually lower-hazard situations for independent walkers—they generally don't run alongside busy roads. The trail-side brush is just the right height to keep them from wanting to wander too far off-trail. Also, make sure you give younger hikers plenty of rest break options. They can hike amazingly far if given enough time for success.
Great items to throw in your hiking day pack include:
a first aid kit
bug spray or insect bite balms for hiccups along the way
sunscreen
Practice using your hiking setup and equipment before your trip at home and around your neighborhood to tweak any part of your plan before you are in the game.
General Environment/Comfort
You're going to want to make sure each family member has a comfortable place to eat, relax, and sleep on your trip.
For Babies
Consider using a stroller or camp chair for babies to join in the fun. A screen house can do wonders when rain and bugs get out of hand. Babies in the crawling stage can be some of the hardest to contain on a trip. Consider bringing that pack n play for sleep and as a safe space to place for baby at the campsite. Babywearing is an excellent option for any camp situation. A large variety of outdoor camping rugs are also on the market.
For Toddlers, Preschoolers, and Beyond
Make sure to find opportunities for breaks away from the campsite. A backpack or stroller walk/hike, swimming, playgrounds, or other campground activities can be a great break from your site and give children an outlet for energy and movement.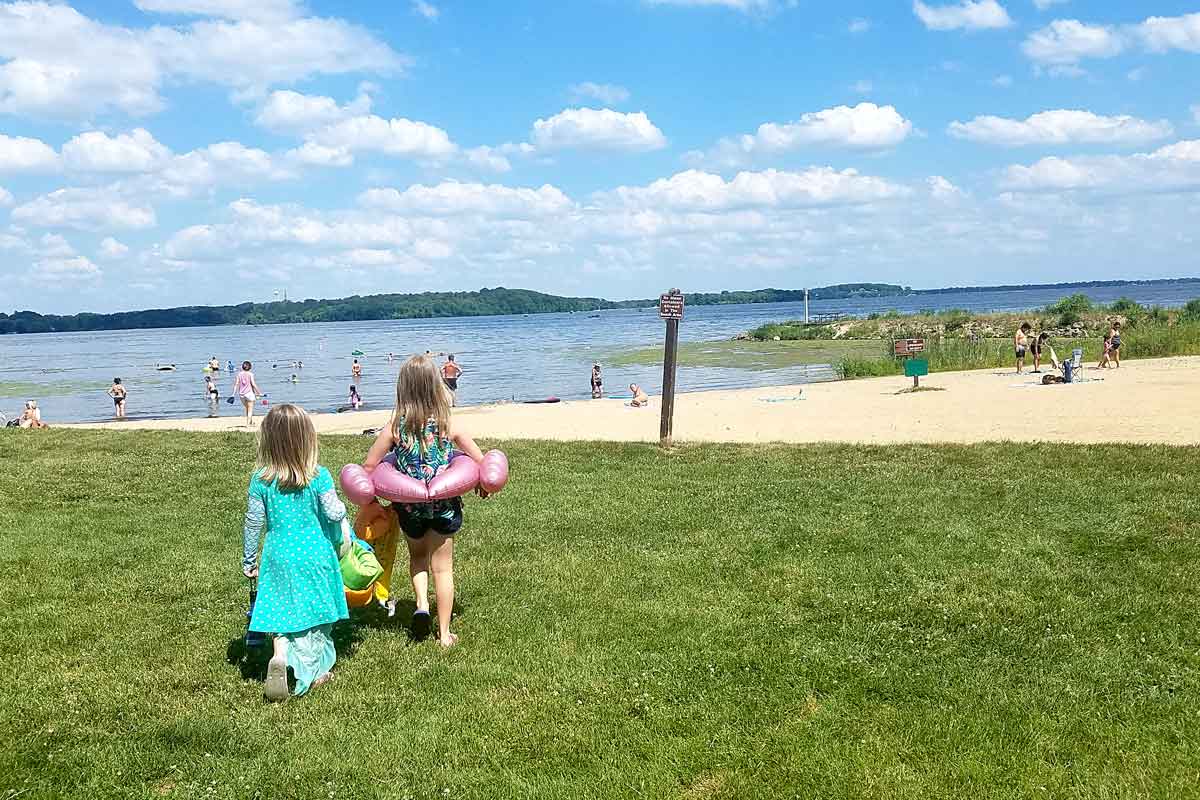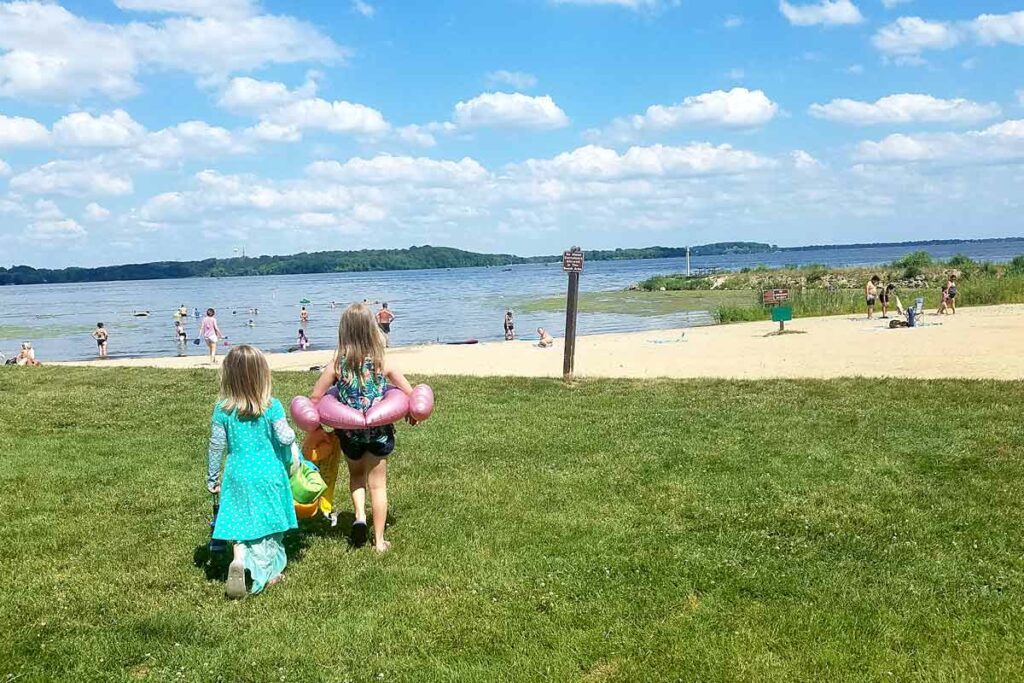 How to Handle Bugs
Have a child who's especially sensitive to creepy crawling friends? Try to give your child a sense of control and success in the environment:
Consider purchasing a bug net hat/head covering, a fly swatter, or making a special bug potion (food coloring and water!) that she/he can spray at any unwanted visitors.
A screen house, tent, or car break is also helpful in these situations.
Consider renting some books or watching videos about bugs ahead of time to help encourage familiarity and safe exploration before the big trip.
Your new camping best friends:
Baby wipes
bug spray
band-aids
insect bite balms
Shower Time is the New Bath Time
Put together a simple and easy-to-use shower kit for your kids to make camp showers a breeze. Consider practicing showers versus baths before you leave home. Don't forget water shoes or flip-flops for the child who can't stand the thought of stepping on the twigs and dirt in the showers. Taking a shower before bedtime at the campground has many benefits. It's a great time to check for ticks, address bug bites, and cool off/warm up to prepare for a comfortable and successful night's sleep.
Now that you know all of the tips and tricks to make your family camping trip a breeze, it's time to pick a camping destination. Try one of these 26 Awesome State Parks Only Two Hours or Less From Appleton! We hope you have a blast and make some wonderful memories out there this season.
Reference
Dunn, W. (2018). Prevalence of Sensory Processing in the General Population: It's all about us! [Online Course]. OccupationalTherapy.com. https://www.occupationaltherapy.com/ot-ceus/course/prevalence- sensory-processing-in-general-3738